5 months into this internship, our long awaited trip to India had come. At the start, we were told how the idea of TTI began in India and it held a special place in their hearts.
People in Singapore often have their doubts about this country; even my Indian friends. My mom, having the most stereotypical mindset, handed me a bunch of sanitisers and number locks for the trip. It puzzled me how a country often said to be unsafe, unhygienic and full of chaos could make such a big impact on them.
After spending 15 days in India, I finally understood why.
Check out our adventures in Kerala here:
After 9 days in the region of Kerala, I continued to a village in Chennai where I spent some time with the boys at a shelter home — Jeeva Jyothi. Through these 2 trips, I'd seen its diverse cultures, religions and languages as well as its majestic beauty.
But perhaps what stood out most were the lessons I could learn from a trip to India.
1) We are incredibly lucky to be born in Singapore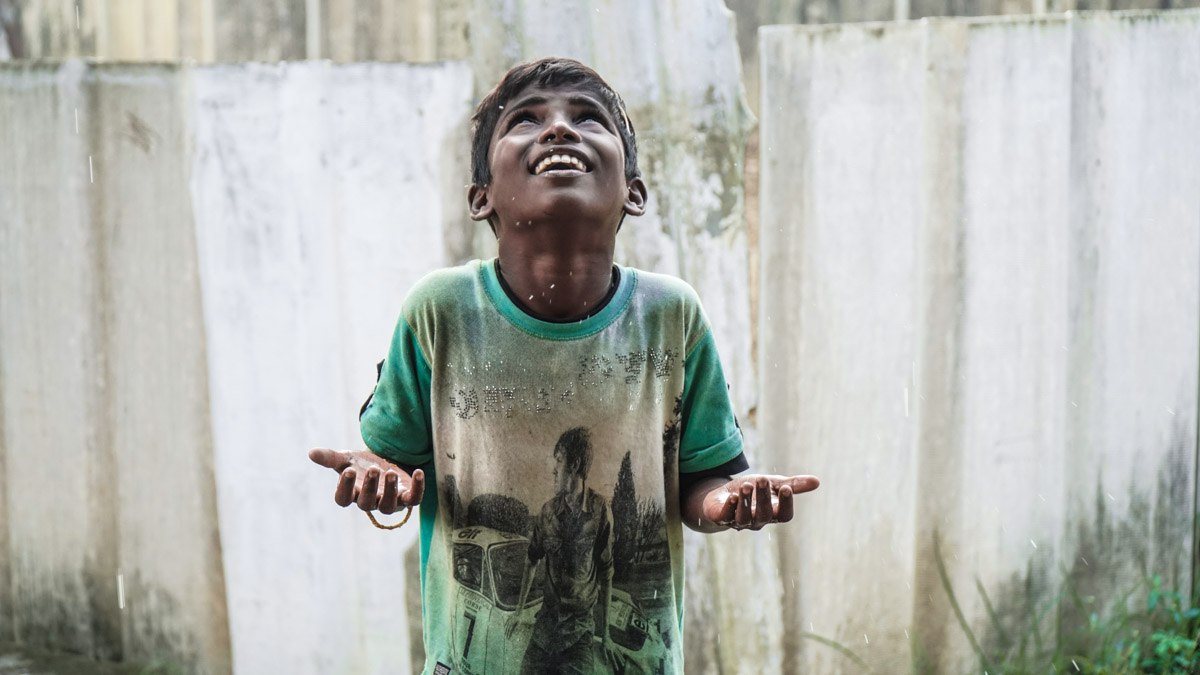 On my first lunch at the shelter home, we had a tiny piece of fish and a big plate of rice drenched in curry. My friend, Francis — who had been here for 3 months teaching the kids English and computer skills — muttered, "wow there's fish today".
I later learnt that this was not the norm. Normal meals consisted of vegetarian dal and sambal with a huge portion of rice. Some days the kids only had plain rice with water for breakfast and the same for lunch and dinner.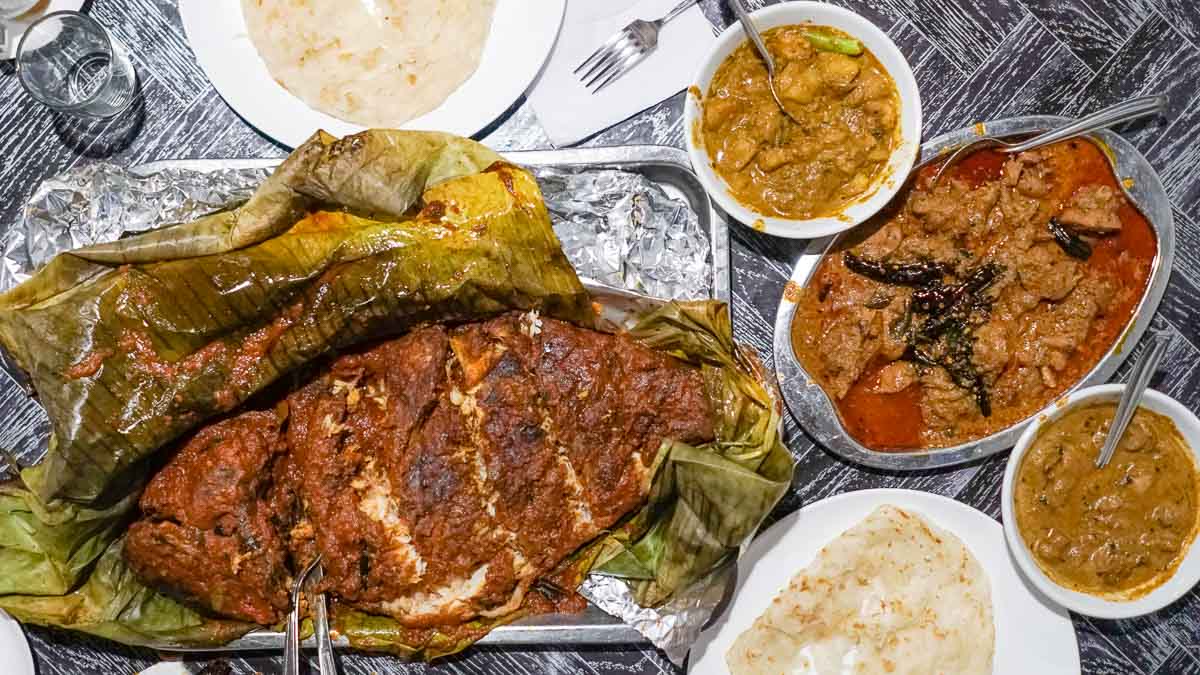 It then occured to me that I'd been living in luxury for the past 9 days in Kerala. We feasted on briyani, butter chicken and fish that was bigger than 2 hands put together. Although meal prices ranged from 50-150 rupees (S$1-$3), these prices were often considered unaffordable to the working class and village people.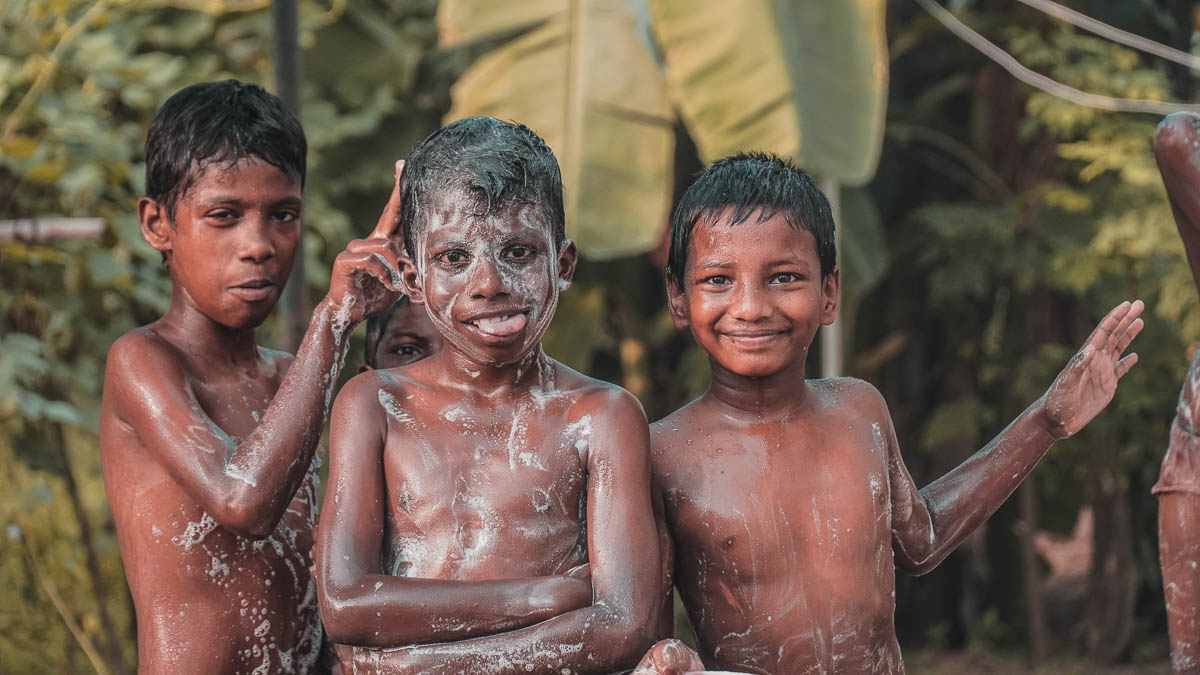 Meals aside, bathing from a pail and a couple of games of barefooted soccer definitely got me thinking about how comfortable life is back home. We take many things for granted, especially the simplest of necessities, like wearing a pair of shoes to school.
2) Being able to wait in the face of frustration is key to happiness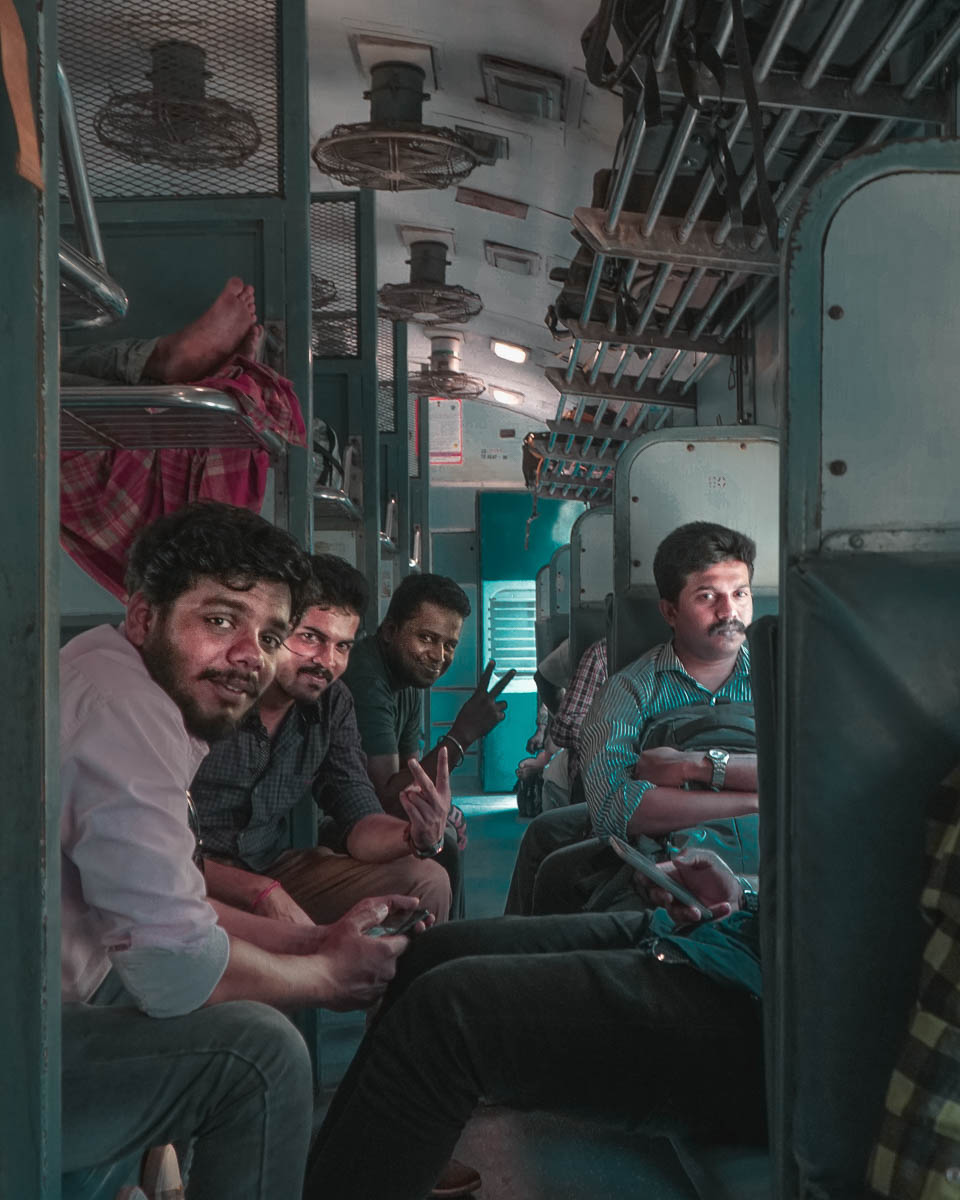 Life generally takes a slower pace here. Meals take a longer time to be served, trains get delayed and public buses come at irregular intervals. On the road, it almost always takes a longer time than estimated to get to your destination due to traffic congestion.
I was on a 12-hour train ride, which eventually took 15 hours, no one else on the train looked stressed.
My ride to the airport landed us in an hour jam, and my driver, Das, was all calm and composed, without a tinge of frustration.
In these moments, I learnt to appreciate the time I had on my hands to just clear my thoughts and soak in the surroundings.
Most importantly, I learnt to appreciate the efficiency we have back home. The next time the MRT breaks down I'd probably take that time to clear my brain cache and reconnect with myself.
3) You don't need to own a lot to give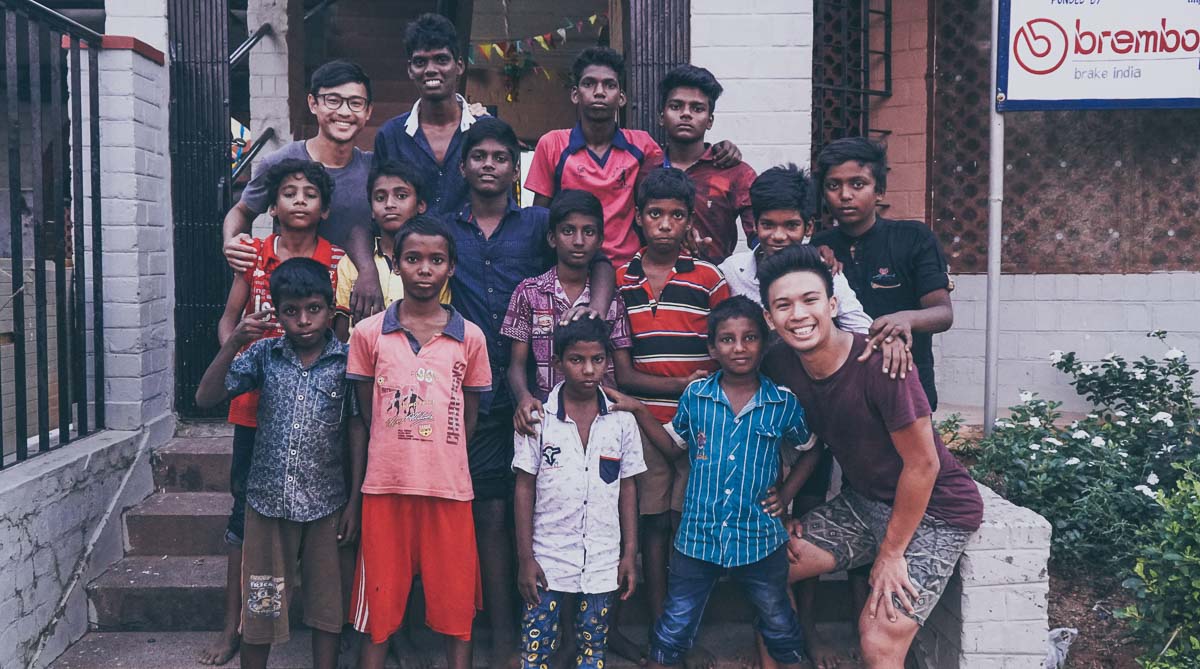 In the shelter home, there was a free 50-day computer skills course that volunteers organised for the villagers. My last day in Chennai happened to be their graduation day and I was invited to the celebration despite having no part to play in the entire process.
Here, I was treated entirely as if I was part of the family. They invited me to join them in dance and games and meals as if I was a part of it all.
It was hard to understand their generosity, knowing they had little to their name. That meal (Chicken Briyani) was a luxury to them and they were serving it to someone that had made no significant impact on their education or life.
Indians are impressively hospitable so do learn how to say "Potum Nanri" which translates to "I've had enough, thank you" in Tamil, or be ready for an everlasting, ever replenishing banana leaf filled with Chappati/Parotha. Their hospitality is definitely something I'd want to practice more of in my own home.
4) Accepting Social Norms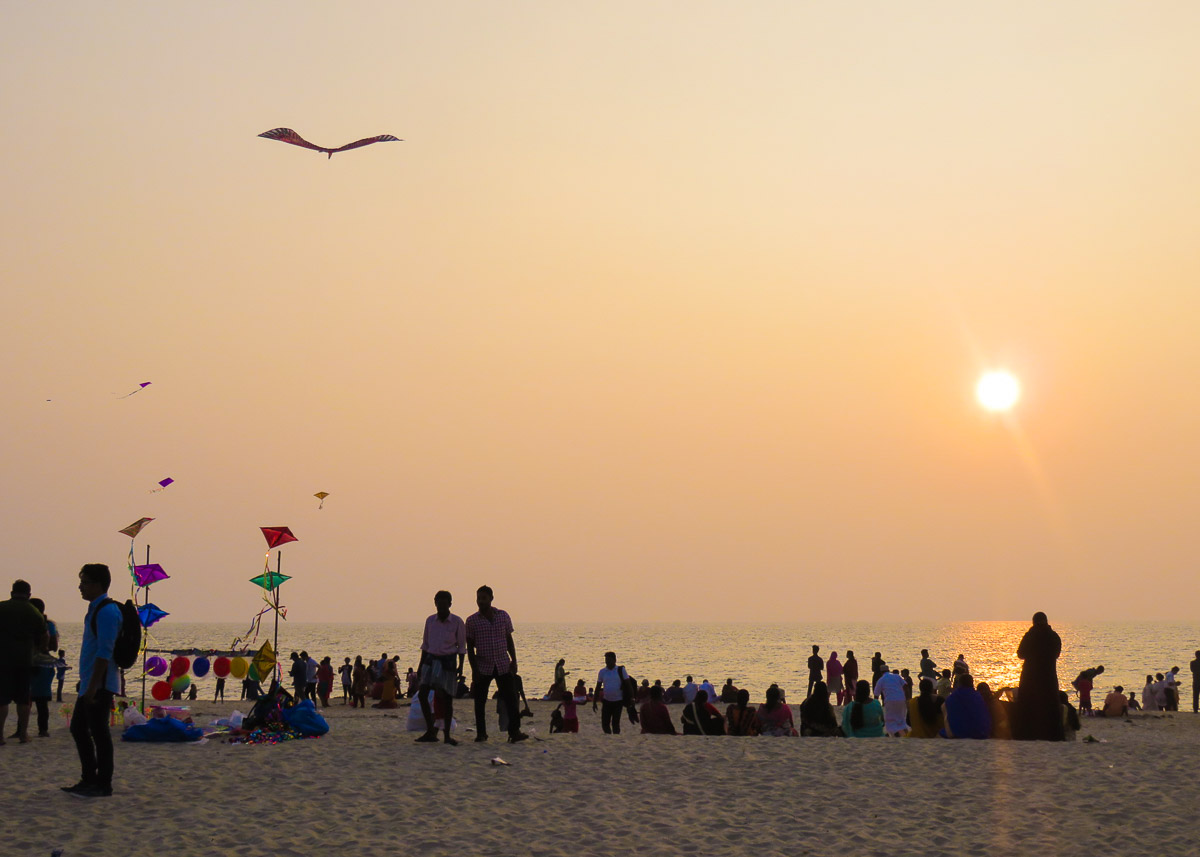 "Are you married?", "You have a nice name", to us, it might feel weird to get these questions and comments but in India, this is quite common.
**
Their idea of personal space is slightly different due to the circumstances they are often in. Public buses and trains can get very packed and squeezing to the extreme is just a way of life. I learnt to be comfortable and that it's okay to lean on each other when there's not enough space.
On buses and trains, privilege is given to the ladies where there are signs that say LADIES ONLY. There was once I missed the sign and had this old lady starring daggers at me until I switched to another seat.
5) Religious Harmony Exists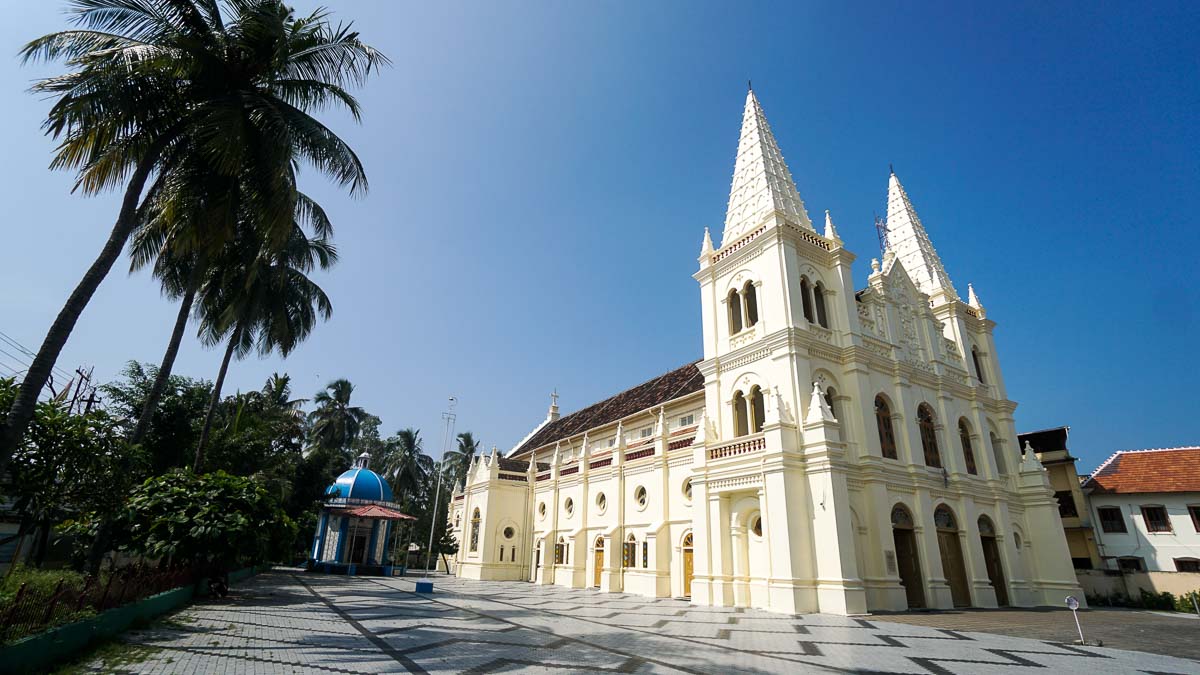 In a world that has been often devastated by religious conflicts, I was fortunate to have visited the region of Kerala where different religions coexist harmoniously. It wasn't just about tolerating one another, the people of Kerala are all about integrating themselves and including neighbouring faiths to build harmony.
Kerala is roughly 30% Muslims, 20% Christians and 50% Hindus. I read that the Hindu Edappara Maladevar Nada Temple had a shrine dedicated to Kayamkulam Kochunni — a 19th Century Muslim Hero.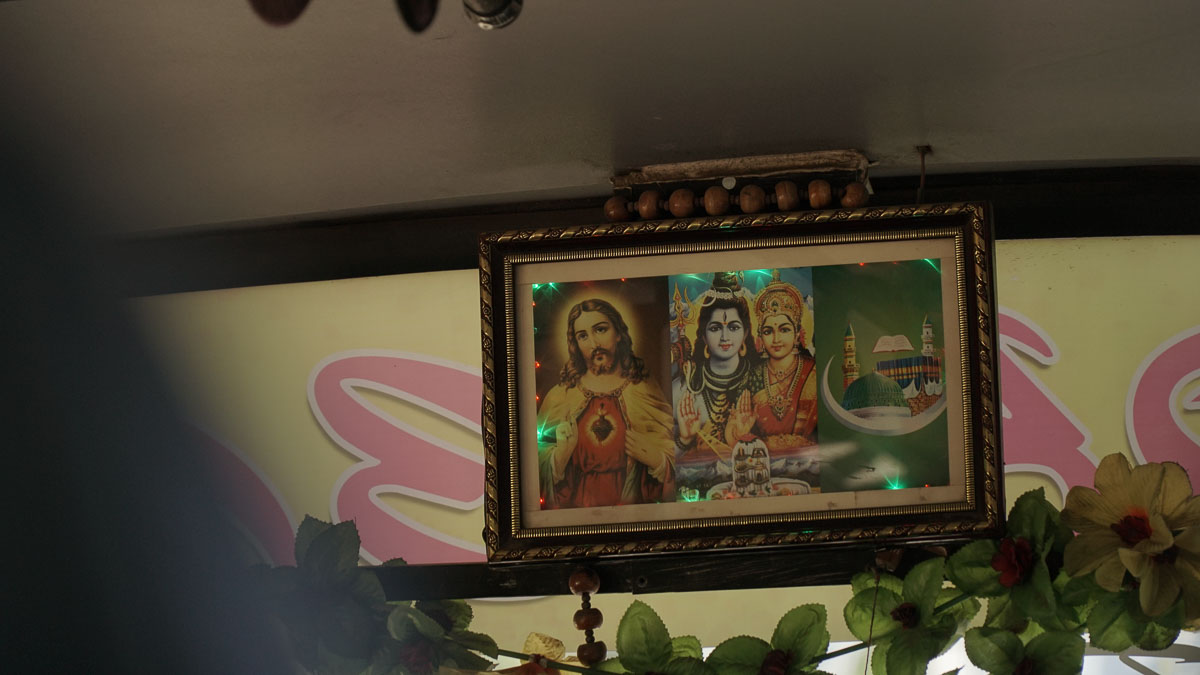 In a public bus, I even saw a framed up portrait of all three religious symbols side by side.
Speaking to the guy beside me, he explained to me that in Kerala, the people see themselves first as the people of Kerala — people who speak Malayalam — before any of their religious beliefs. In the midst of all religious disputes around the world, this served as a perfect living example that religious harmony exists.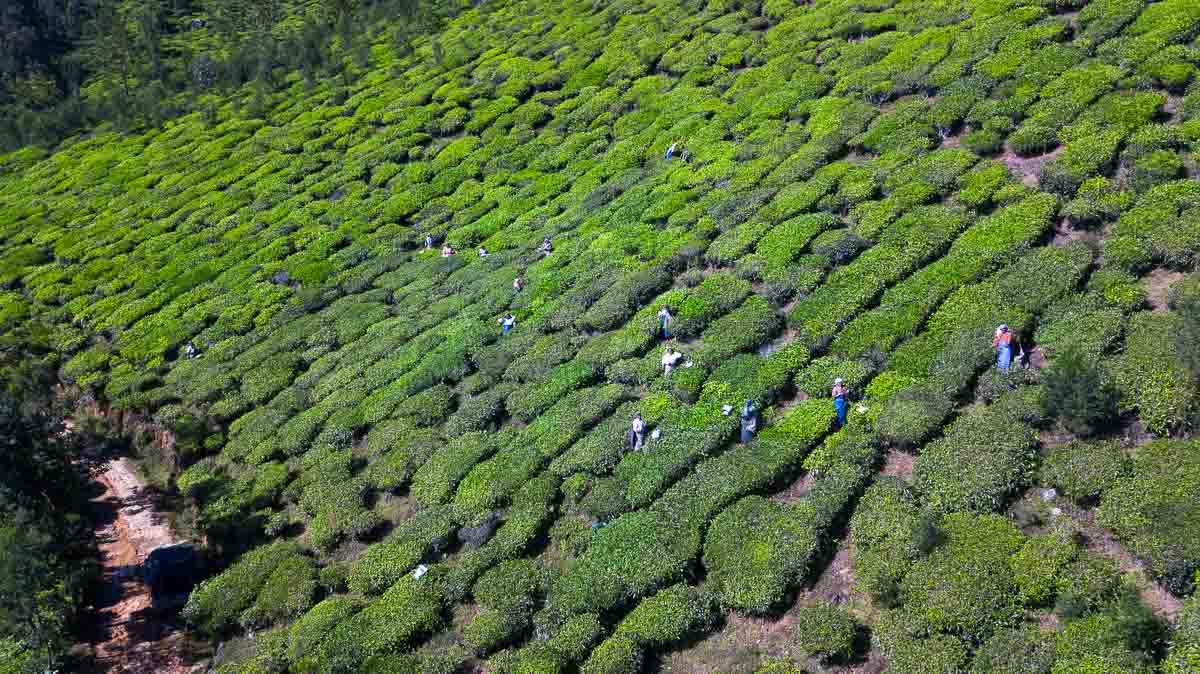 My time in India was definitely an enriching one where I learnt to let go of stereotypes and perceptions. I wouldn't deny that the place was slightly dirtier and more chaotic than what we're used to in Singapore. But these circumstances also serve to alter the way we think and live. It made me realise the power of letting go, putting aside the need to be in control of every situation, to just go with the flow.
For anyone who's looking to make a trip down to India, don't hesitate because of what others tell you about this country. They'd probably have a whole change in mindset too once they've actually been here.
For me, it's definitely a place I see myself coming back for in the near future.
Read also: 10 Most Beautiful Cities to Visit on Your First Trip to India
For more travel inspiration, follow us on IG @TheTravelIntern!