Spice up your Korea itinerary with these beautiful filming locations featured on these all-time favourite K-drama series.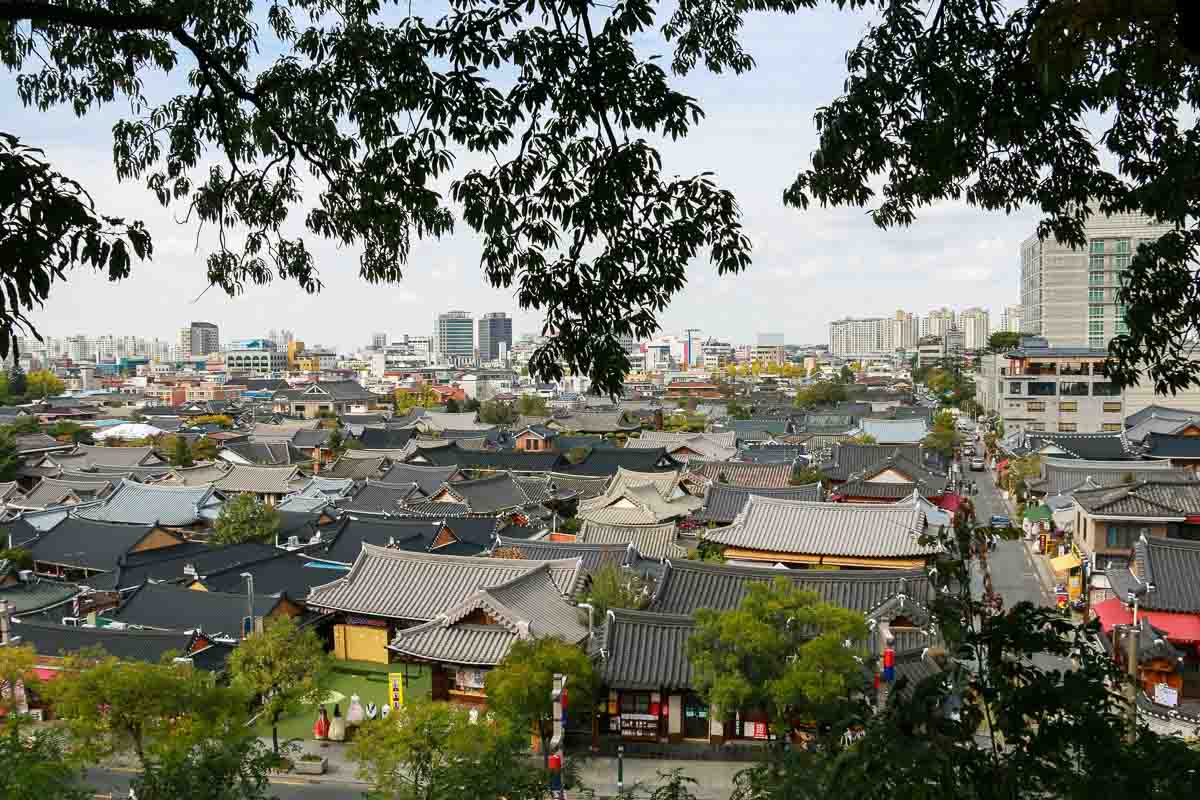 Being in lockdown has definitely expanded my K-drama library and I've got the itch to travel to Korea once all this blows over. As a die-hard K-drama fan, I'm always on the lookout for filming locations to add to my trips. Why would I miss the chance to walk, talk and breathe where Hyun Bin or Park Seo Joon once did? (Well, not exactly, but you get what I mean).
Besides the usual cherry blossom gardens, Korea has many filming locations that you can explore all year round. Here are 13 unique K-drama filming locations that'll add more culture and flavour to your next Korea itinerary.
Read also: 7D Korea Itinerary for Under S$800 — Seoul, Nami, Jeonju, Busan with the Korail Pass
1) Taean-gun — Fictional North Korean Village
K-drama: Crash Landing On You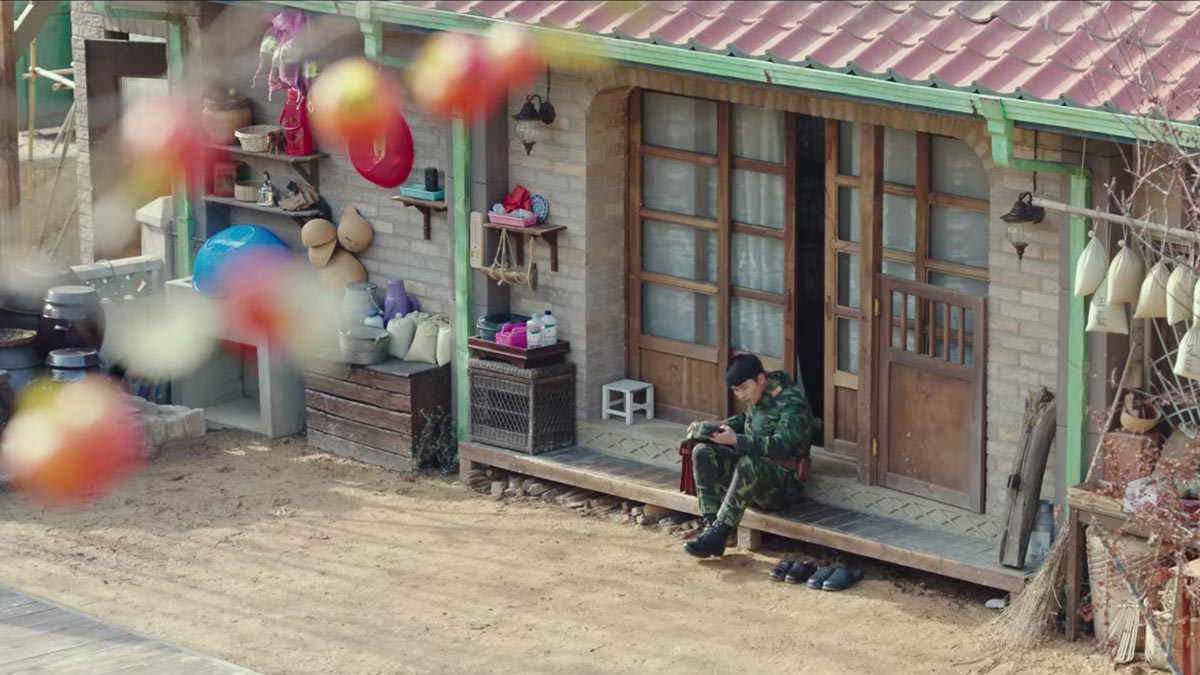 Photo credit: Crash Landing On You via Netflix
"Cross" the DMZ and enter the lives of Captain Ri and the spunky villagers by visiting their homes. Located in Taean-gun, the North Korean Village from Crash Landing On You (CLOY) is a film set that has recently opened to the public.
The drama tried to recreate the North Korean village as accurately as possible, with help from defectors residing in South Korea. The design and detail of the fictional village will give you an immersive experience of what it's like to live in one of the world's most secretive countries.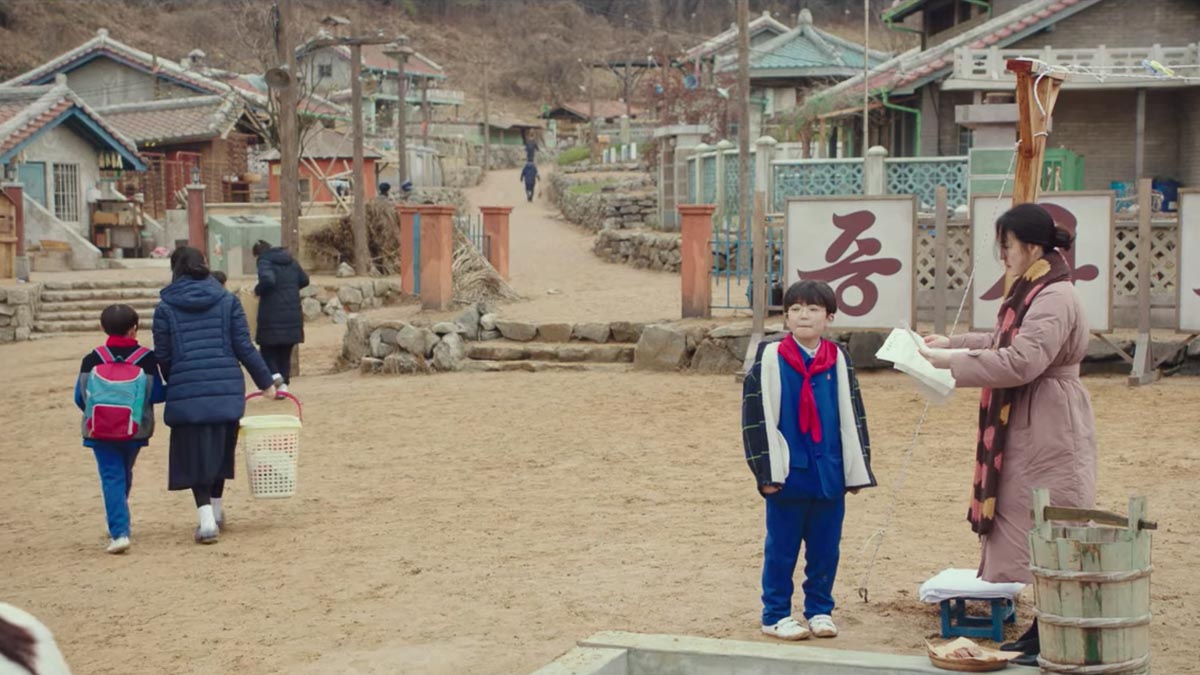 Photo credit: Crash Landing On You via Netflix
Entrance fee: Free
How to get there: Take a 3hr cab ride from Seoul to Moseokwon pension house, and enter the set behind the house
Update: A reader just told us this village has been demolished since late February 😭
2) Yongsan-gu, Seoul — Itaewon
K-drama: Itaewon Class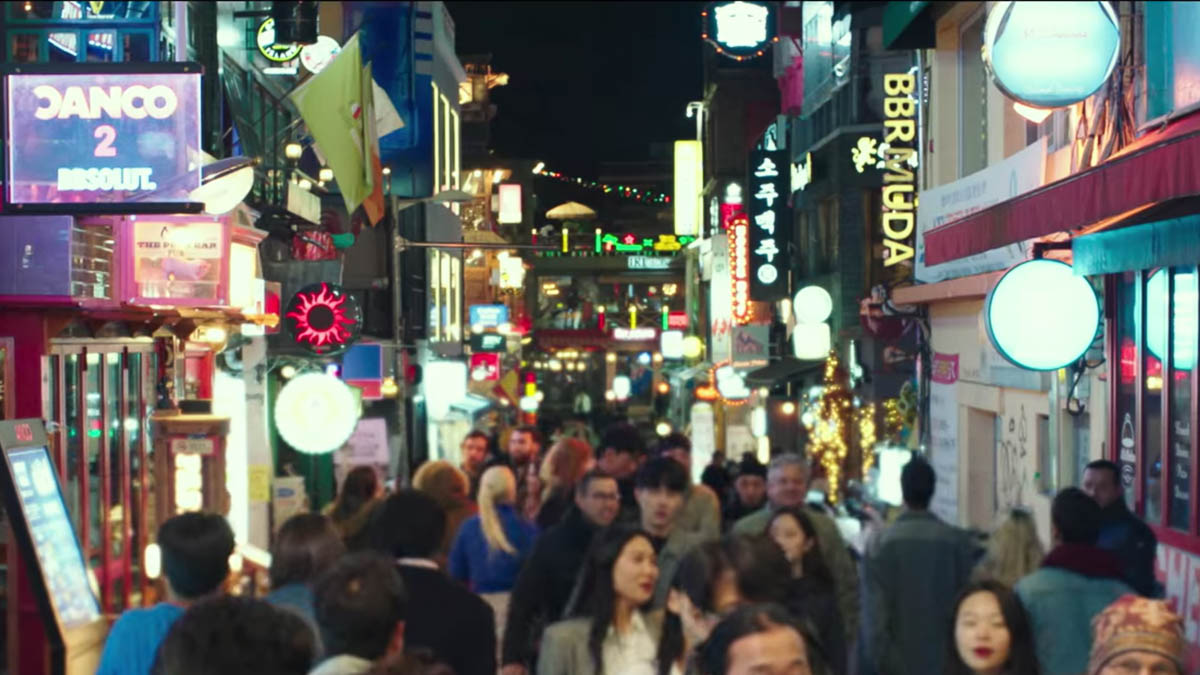 Photo credit: Itaewon Class via Netflix
"It feels like you're in a foreign country. And everyone there looks so free." — Jo Yi-Seo
True to the drama's name, Itaewon is where Itaewon Class was mostly filmed. The vibrant neighbourhood is just as lively and diverse as the show paints it to be.
Just as Jo Yi-Seo puts it, Itaewon is different from other parts of Seoul as it makes you feel like you're in another country. The once seedy district is now known as a "Western Town", so you won't struggle with Korean as many people speak English there.
The best time to check Itaewon out is when it comes alive at night. We recommend you explore the buzzing streets, and also pay a visit to Oriole. This is the restobar where Seroeyi sets up the second DanBam. End the night enjoying scenic views from the rooftop over dinner and drinks!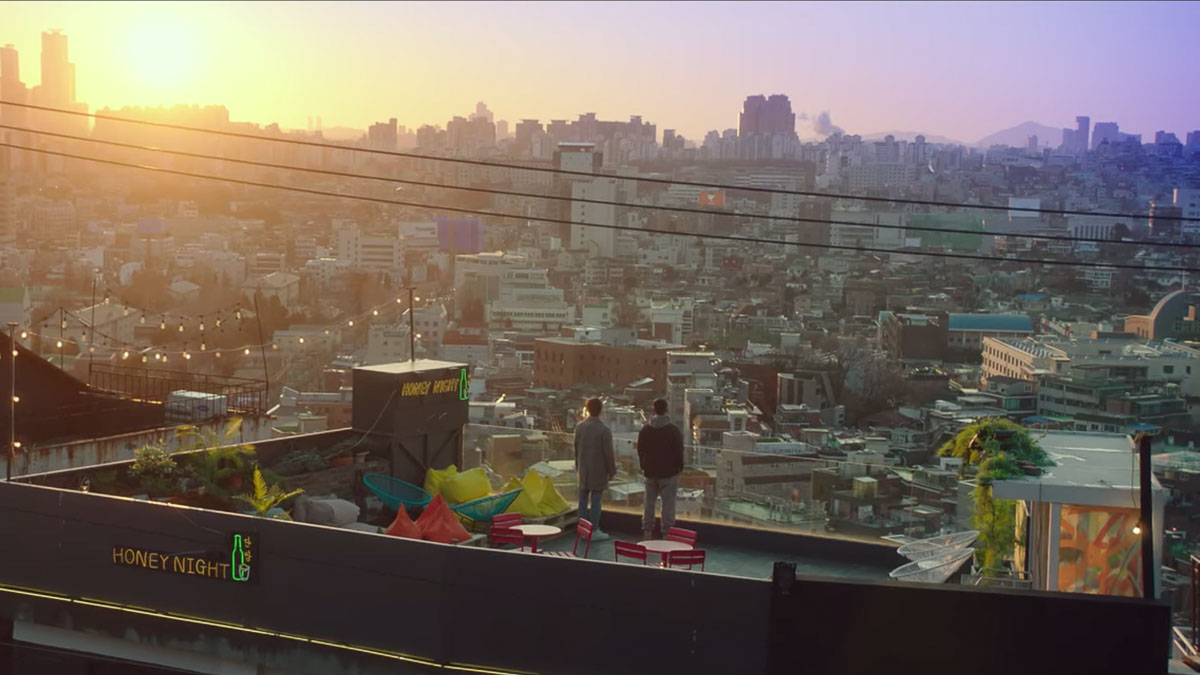 Photo credit: Itaewon Class via Netflix
How to get there: Take subway Line 6 to Itaewon
3) Gyeonggi-do — Korean Folk Village
K-drama: Kingdom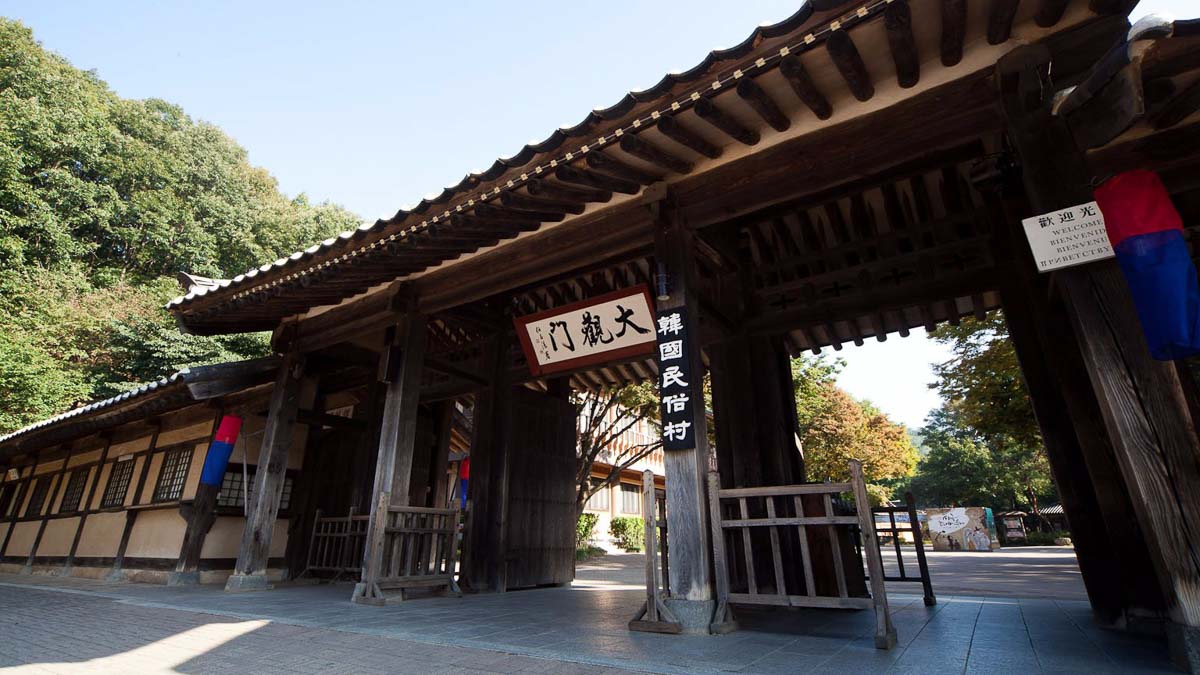 Photo credit: Korean Folk Village via TripAdvisor
This village doesn't take you across the border, but it does take you back in time. Just like the Fictional North Korean Village in CLOY, the Korean Folk Village is a replica of a village from the Joseon Dynasty. In real life, it's a cultural village that's open to both tourists and locals.
The Korean Folk Village features establishments such as shops, herbal medicine halls, a government office and even a Buddhist temple. This cultural village also has exhibitions, workshop and traditional art performances to educate tourists and locals on Korea's ancestry.
Photo credit: Kingdom
Spoilers ahead! The government office was also featured in the shocking Kingdom episode, where the corpses came back to life and terrorized the Dongnae villagers. You'll probably recognise the iconic area where the bodies were laid before they later attacked.
Entrance fee: ₩22,000 (~S$25.43)
Opening hours: 9:30AM – 6PM (Feb to Oct), 9:30AM – 5:30PM (Nov to Jan)
How to get there: Take a shuttle bus from Suwon Station (exit 4), which operates every 2hrs from 10:30AM – 2:30PM
4) Ikseon-dong, Seoul — Hotel SEINE
K-drama: Hotel De Luna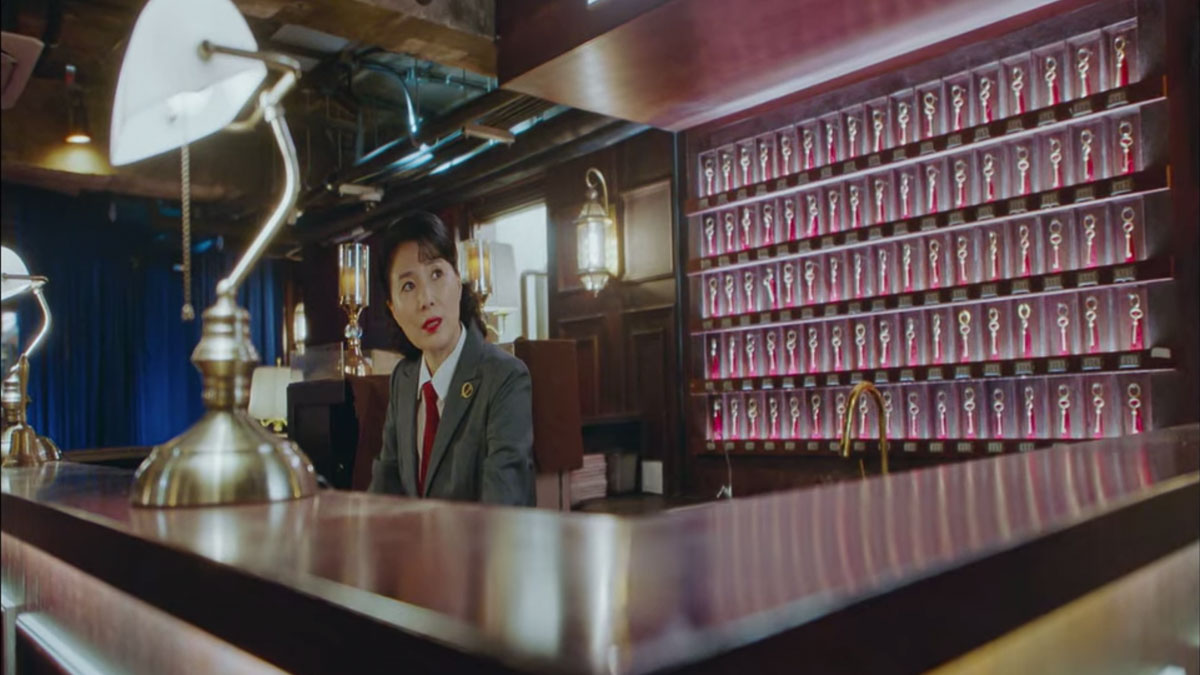 Photo credit: Hotel De Luna via Netflix
Hotel Del Luna is about a hotel for those who enter the afterlife. In episode 11, we saw an older version of the hotel which was set in the 1980s. Recap: This was when Man Wol checked in her first pair of mortal guests during the Lunar Eclipse day.
The "hotel" is actually Hotel SEINE, a hotel-themed cafe. The front desk that you see in the show is actually the bar!
The unique cafe is just one of the many interesting places in Ikseon-dong. The trendy neighbourhood combines the old and new with hipster cafes and vintage boutiques located in hanoks, or traditional Korean houses.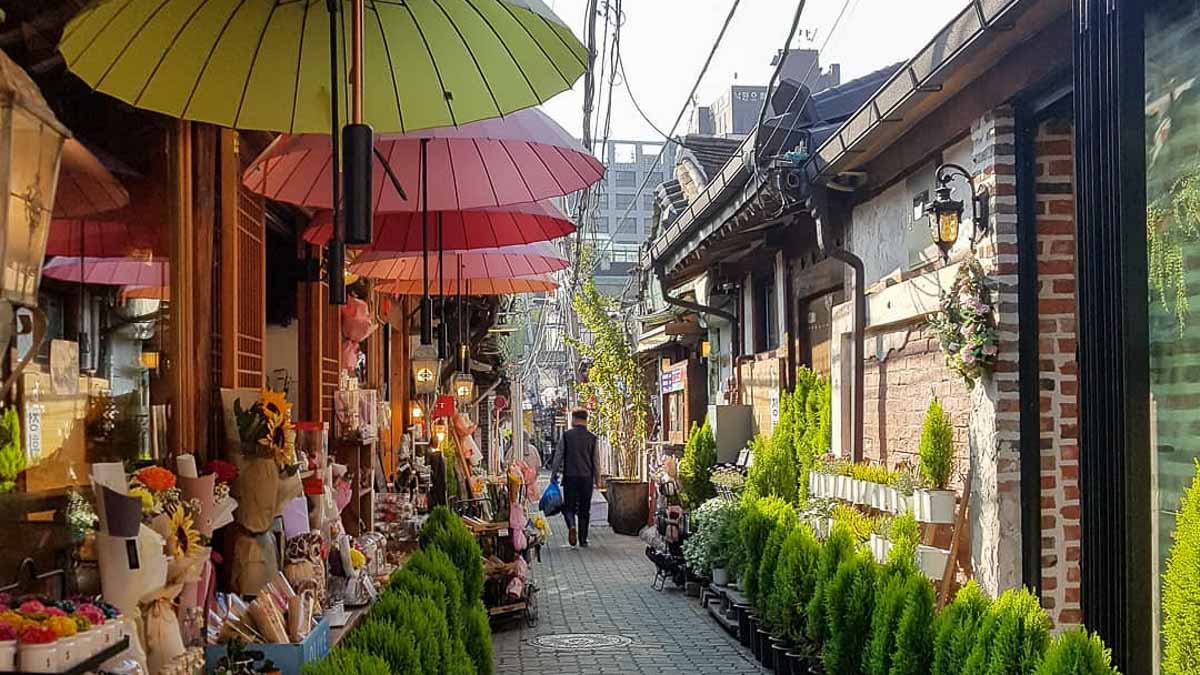 Photo credit: @slccoree via Instagram
How to get there: Take subway Line 5 to Jongno 3(sam)-ga Station, and take exit 4
5) Hantangang River Geopark — Bidulginangpokpo Falls
K-drama: Kingdom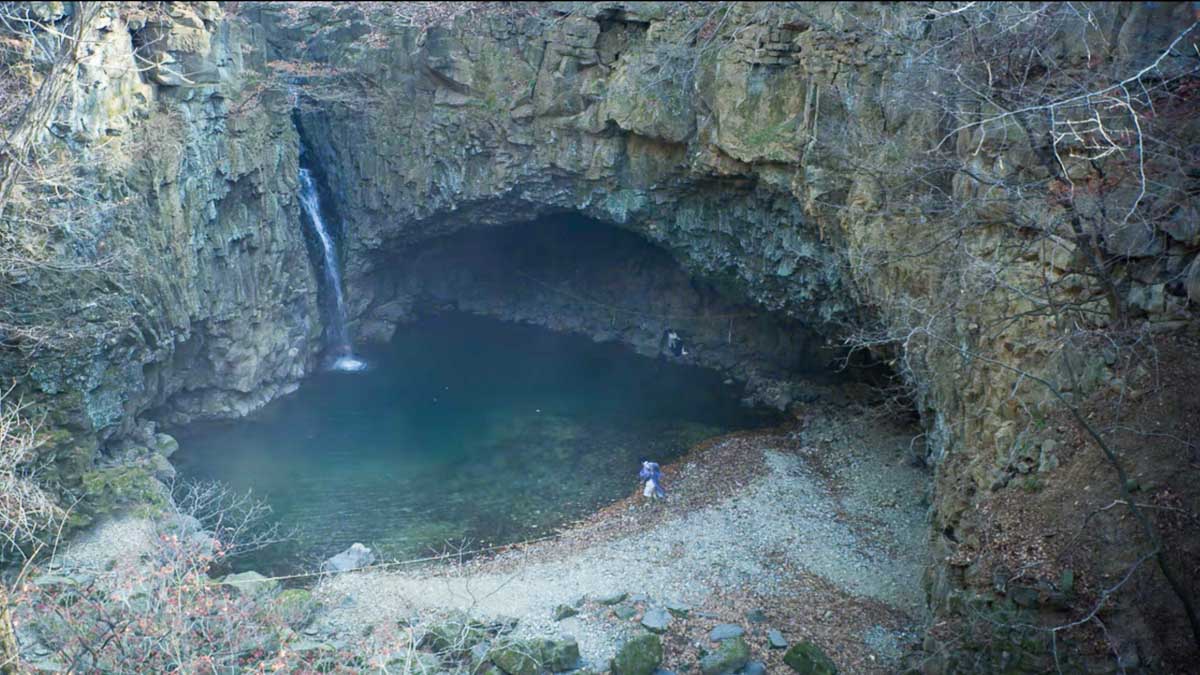 Photo credit: Kingdom via Netflix
The foggy Frozen Valley in Kingdom was a turning point in the show. This was where Seobi, the physician, found the Ressurection Plant and realised the truth about the zombies. The icy pool in the show is actually a waterfall in Hantangang River Geopark.
The trail that gets you to Bidulginangpokpo Falls is the Byeorut-gil trail. The 6.2km trip (one-way) will take you approximately an hour and a half to complete. You'll start at Busocheon Gorge and end off at the falls.
If you're looking to add more hikes to your itinerary, the geopark has 10 trails with distances ranging from 4.7km to ~28km.
Entrance fee: Free
How to get there: Take subway Line 1 to Dongducheon, then take bus 3300 from Dongducheon Station to Hantangang Tour Attractions Entrance and walk 17mins

6) Incheon — Wonderbox (Paradise City)
K-drama: Hotel De Luna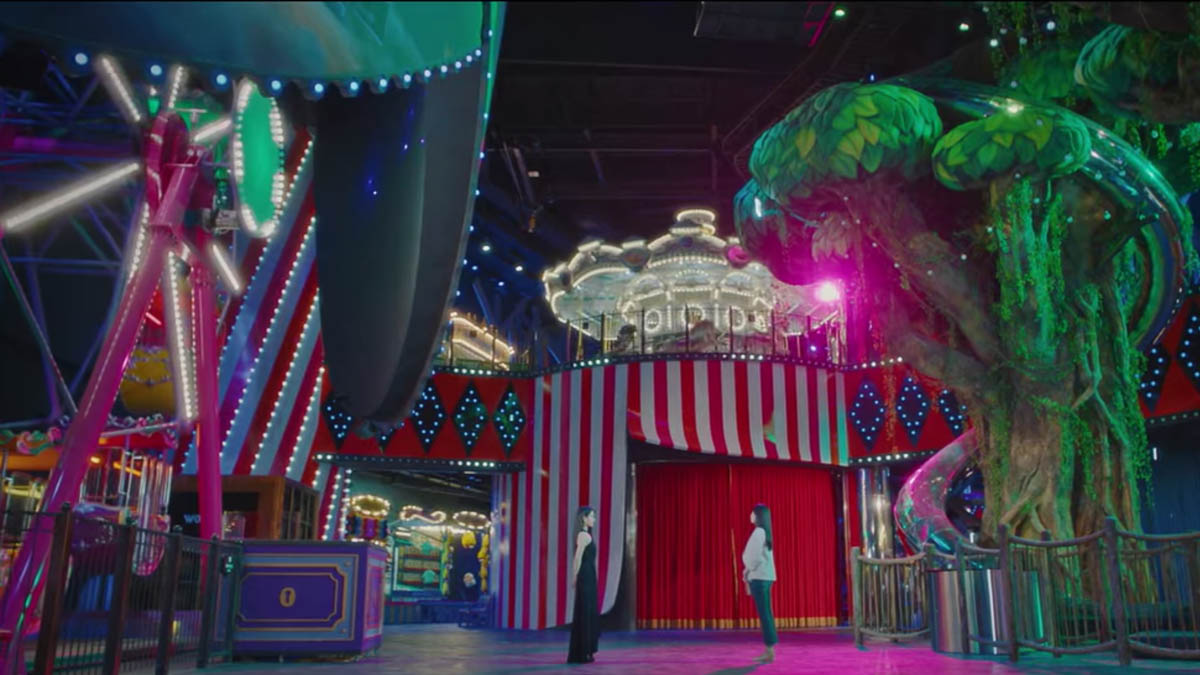 Photo credit: Hotel De Luna via Netflix
Out of all the K-drama filming locations, this is probably the most whimsical. In Hotel De Luna, this vibrant amusement park was where Man Wol met with Chan Sung's ex-girlfriend to take her bracelet.
Opened March 2019, Wonderbox is an indoor amusement park in Paradise City, Korea's first integrated resort. The park resembles a circus, but with bright lights and heavily saturated colours that stand out in the "night". But, the best part about it is you can enjoy your favourite teacup and Ferris wheel rides without worrying about the weather!
Entrance fee: ₩28,000 (~S$32.46)
Opening hours: 10AM – 9PM, closes at 10PM on weekends and public holidays
How to get there: Take subway Line 2 to Daelim station, then use exit 5 and take the shuttle bus, which operates every hour from 8:30AM – 11:30AM
If you're a huge fan of theme parks, check out other attractions in South Korea like Everland and Lotte World!
7) Seoul — Han River
K-drama: What's Wrong with Secretary Kim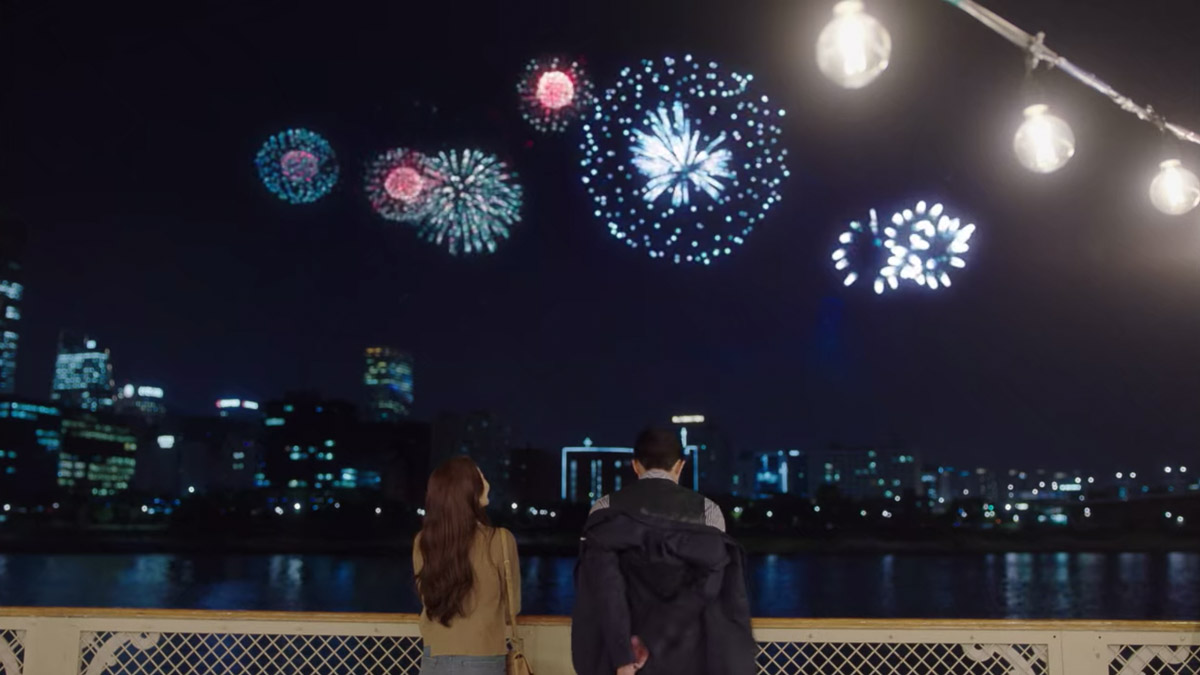 Photo credit: What's Wrong with Secretary Kim via Netflix
Planning to travel to Korea with your yeobo (Korean for 'darling')? them on the Eland Han River Cruise the way Lee Young Joon did for Kim Mi So.
The hour-long cruise will take you on a slow, romantic ride down the Han River. On top of seeing the vibrant Seoul city at night, the cruise also features a stunning firework display. It's also the perfect place to offer your date your coat when it gets cold during the cruise. 😉
Seoul Eland Hangang River Cruise
Cost: From ~S$20.85
Tour timings: 7:30PM (weekends only), 8PM, 8:30PM or 9PM
Meeting point: E-land Cruise ticket office at Yeouido Dock
8) Songpa-gu, Seoul — Seoul Book Bogo
K-drama: Hotel De Luna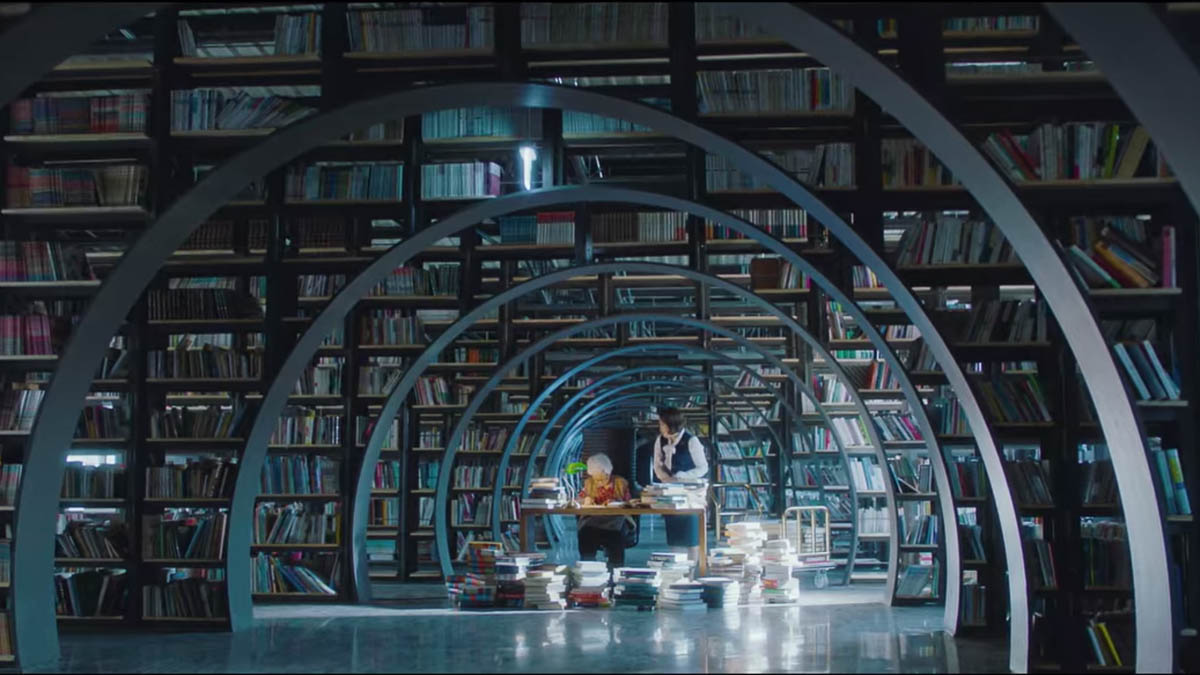 Photo credit: Hotel De Luna via Netflix
The ghost library of Hotel De Luna was only featured once in episode two, but the fascinating design really struck me. I've never seen it in any other K-drama, so I searched through many filming locations to find it.
Turns out, the unique library is Seoul Book Bogo, a bookstore/public reading space. On the shelves, you'll find secondhand books gathered from old bookstores around the city. The unique dome-shaped walkway cuts through the shelving, and it makes a great place for Instagram photos.
Entrance fee: Free
Opening hours: 10:30AM – 8:30PM (Tue – Fri), 10AM – 9PM (weekends), closed on Mon
How to get there: Take subway Line 2 to Jamsilnaru Station, use exit 1 or 2
9) Gyeonggi-do — Paju Book City
K-drama: Romance Is a Bonus Book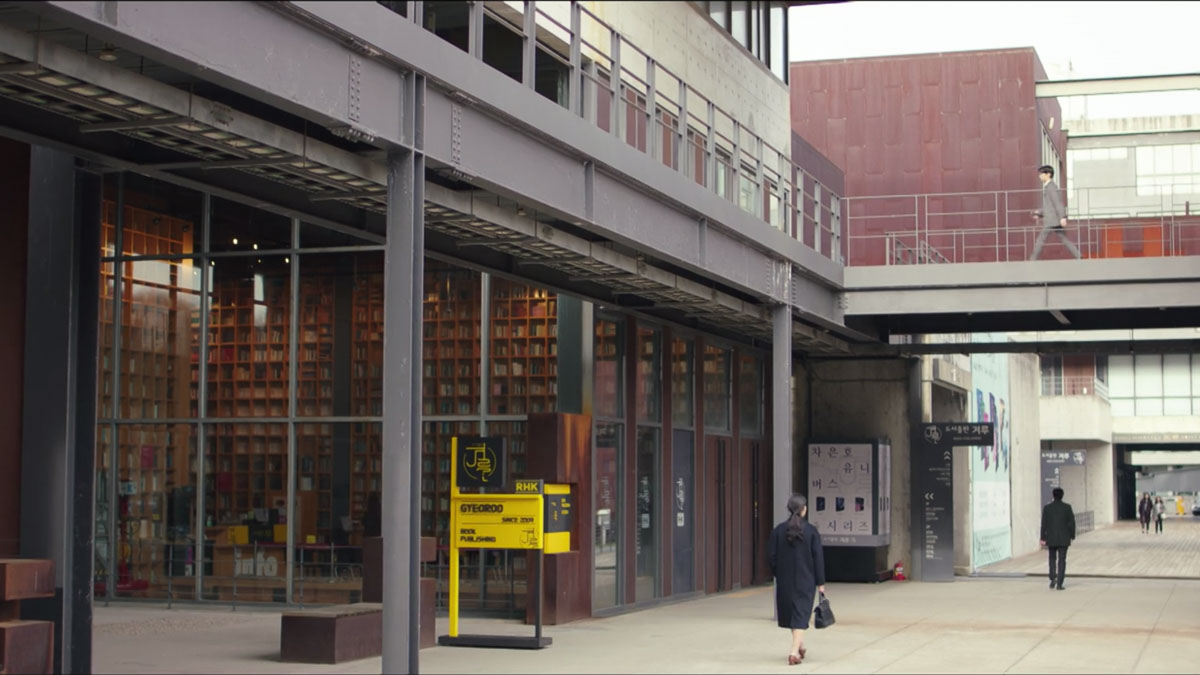 Photo credit: Romance Is a Bonus Book via Netflix
Just like the premise of Romance Is a Bonus Book, Paju Book City is all about books. In real life, this is the publishing hub of Korea where books are conceptualised, sold and even shredded.
Within the vicinity, you'll find about 200 publishing companies seated atop art galleries, bookstores, cafes and even a hotel! This is a place bookworms will love if you enjoy visiting public libraries during your travels.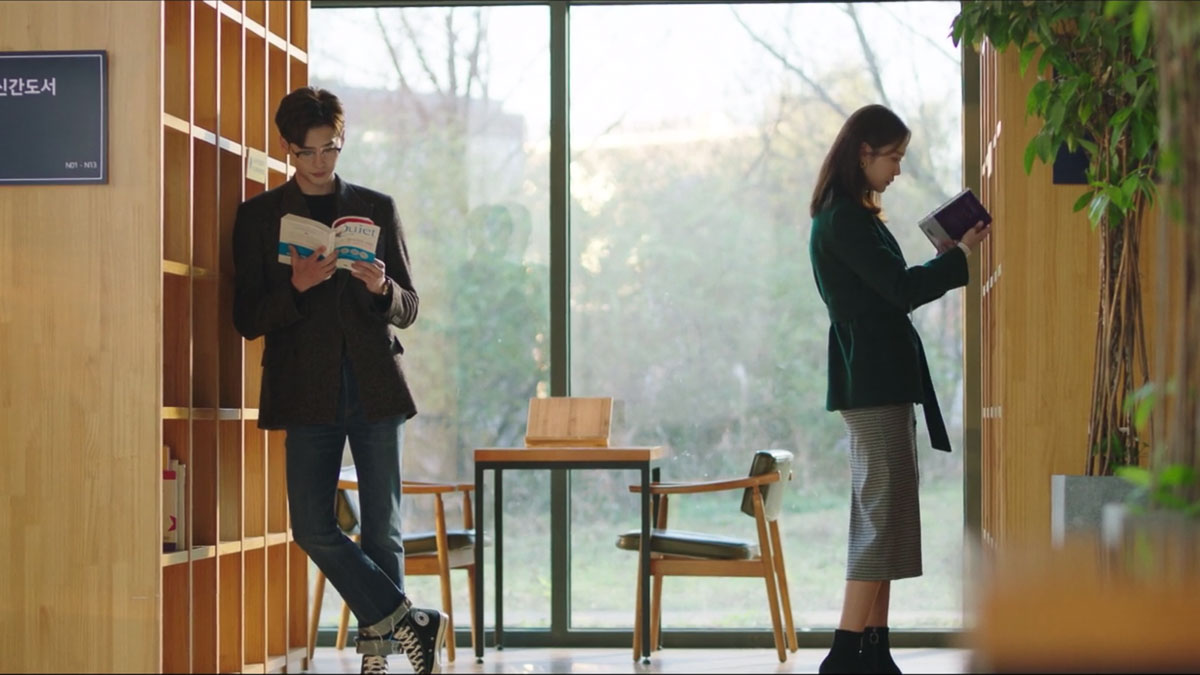 Photo credit: Romance Is a Bonus Book via Netflix
The main entrance of Gyeoroo Publishing is actually the exterior of the public library, Forest of Wisdom. The interior is just as aesthetic with floor-to-ceiling bookshelves.
This K-drama filming location might be familiar to fans of What's Wrong with Secretary Kim. The library was featured in a memorable scene where the fuse tripped. Lee Young Joon had held the torch (both literally and figuratively!) for Kim Mi So as she read in the dark. He then slipped in the line, "Have I ever told you that you're pretty?"
Opening hours: 9AM – 6PM
How to get there: Take subway Line 2 or 6 to Hapjeong Station, use exit 1 and take bus 2200 to Eunseokgyo Intersection Bus Stop, walk 5mins
10) Busan — Hocheon Village
K-drama: Fight For My Way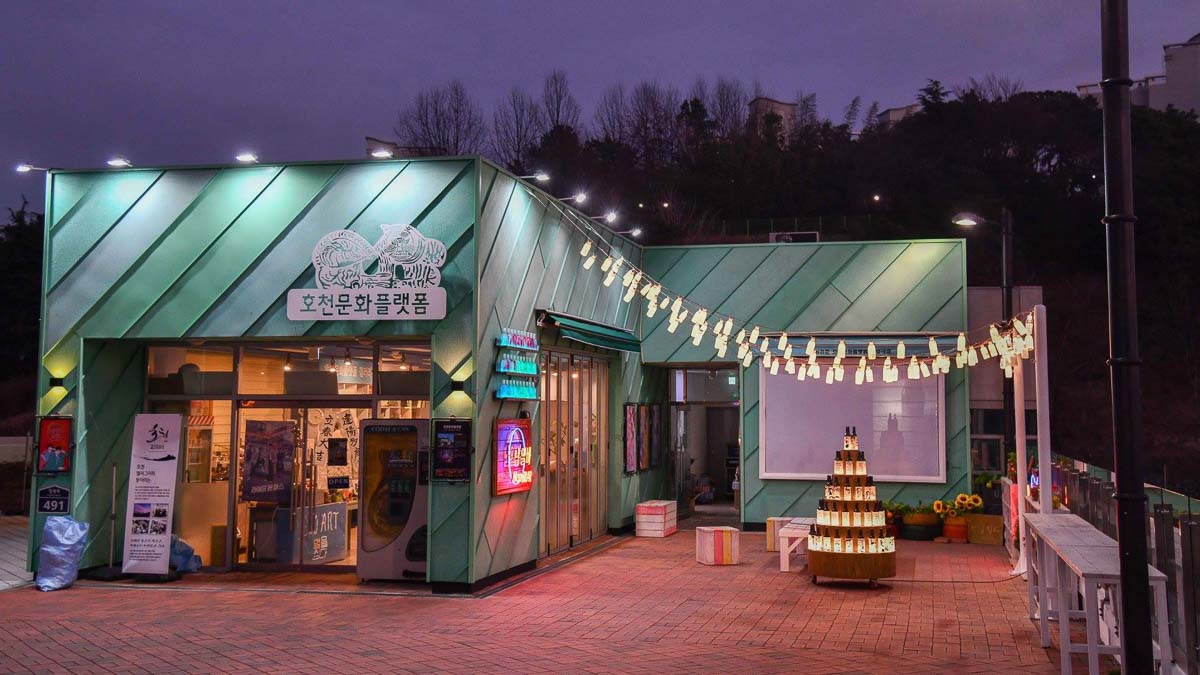 Photo credit: @DynamicBusan via Facebook
Hocheon Village is located in the Beoncheong-dong in Busan where the four main characters of Fight For My Way lived.
When you reach Hocheon Village, you'll find a cute turquoise cafe and a museum that opened in tribute to the drama. The museum overlooks the stacked apartments with hanging bottle lights and memorabilia from the show. Die-hard fans will probably recognise some quotes and images from the show drawn on the glass bottles.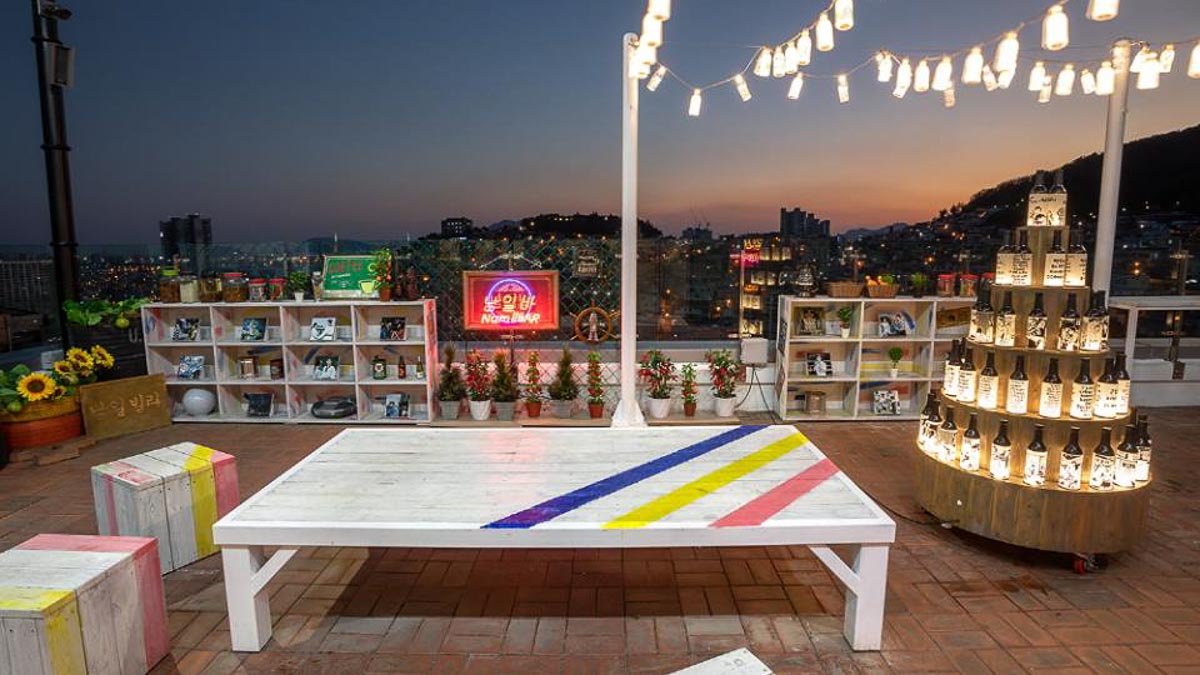 Photo credit: @DynamicBusan via Facebook
A key location in the show is none other than the humble Namil Bar. It was created by the four friends who use it as a secret place to escape. The rooftop bar is located just five minutes away from the cafe. While it doesn't have the decorations like the show, it still offers the same great view from a wooden sunbed.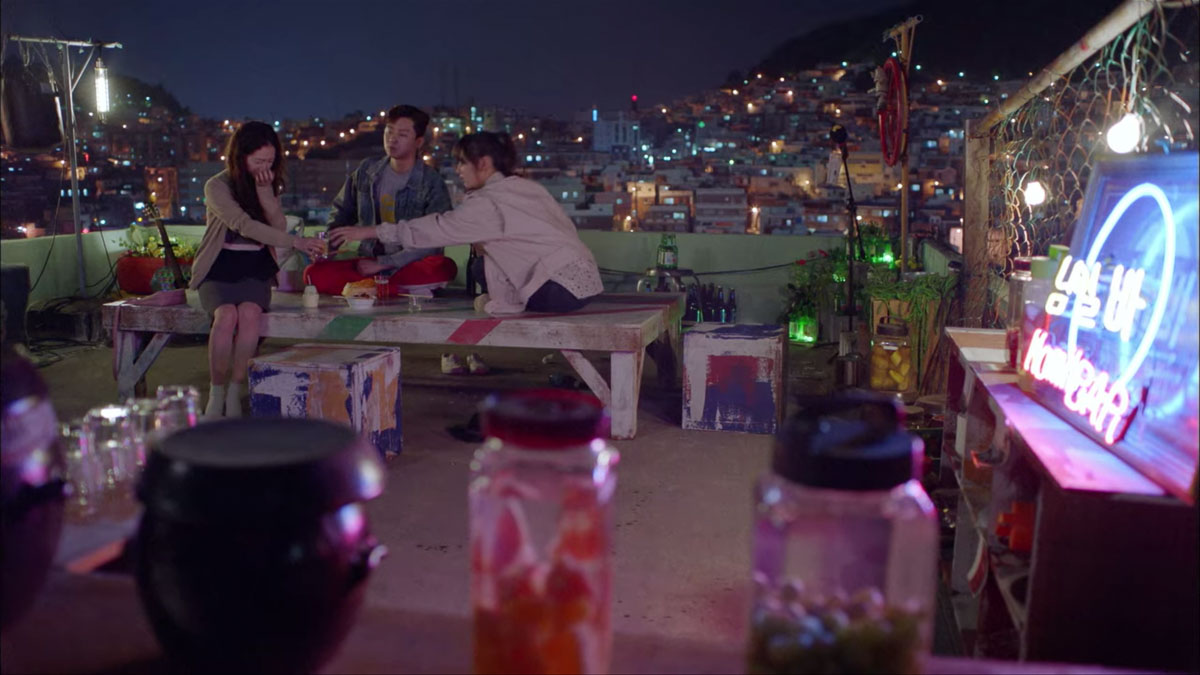 Photo credit: Fight For My Way via Netflix
Opening hours: Open 24hrs
How to get there: Take a train to Busan Station, and then take bus 87 to Hocheon Village Entrance (호천마을입구)
Read also: 4D3N Busan Itinerary — Why You Need To Spend More Than A Day Trip In Korea's Charming Coastal City
11) Gangwon-do — Jumunjin Beach
K-drama: Goblin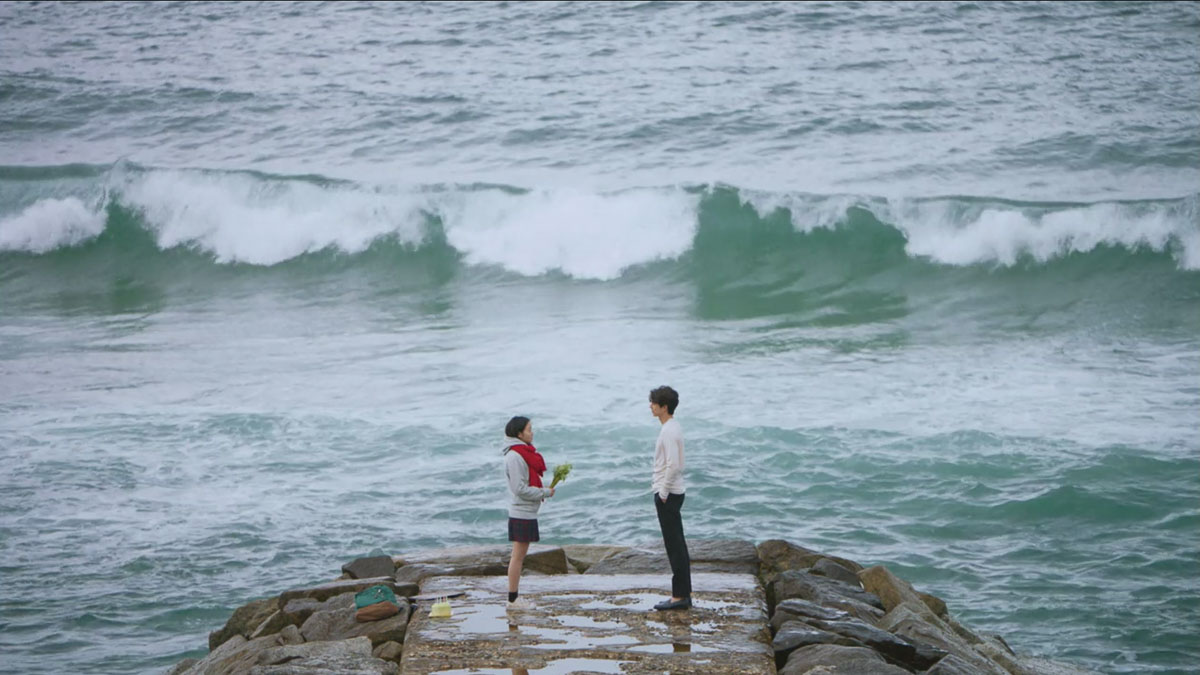 Photo credit: Goblin via Netflix
The epic scene where Eun Tak unintentionally summons Kim Shin (The Goblin) was filmed at Jumunjin Breakwater. This is a popular scene that fans love to recreate, down to the iconic red scarf and a simple flower bouquet in hand.
Just two hours from the city, Gangwon-do is a great place for a day trip out of Seoul. After visiting the famed film spot, you can spend some time lounging on the beach. For food, head to the nearby Haerang Seafood Restaurant that serves affordable catches of the day.
Address: 81-32 Gyohang-ri, Jumunjin-eup, Gangneung-si, Gangwon-do
How to get there: Take a bus from Dong Seoul Bus Terminal to Gangneung, then take a 20min cab ride
12) Boseong-gun — Boseong Green Tea Field
K-drama: Legend of the Blue Sea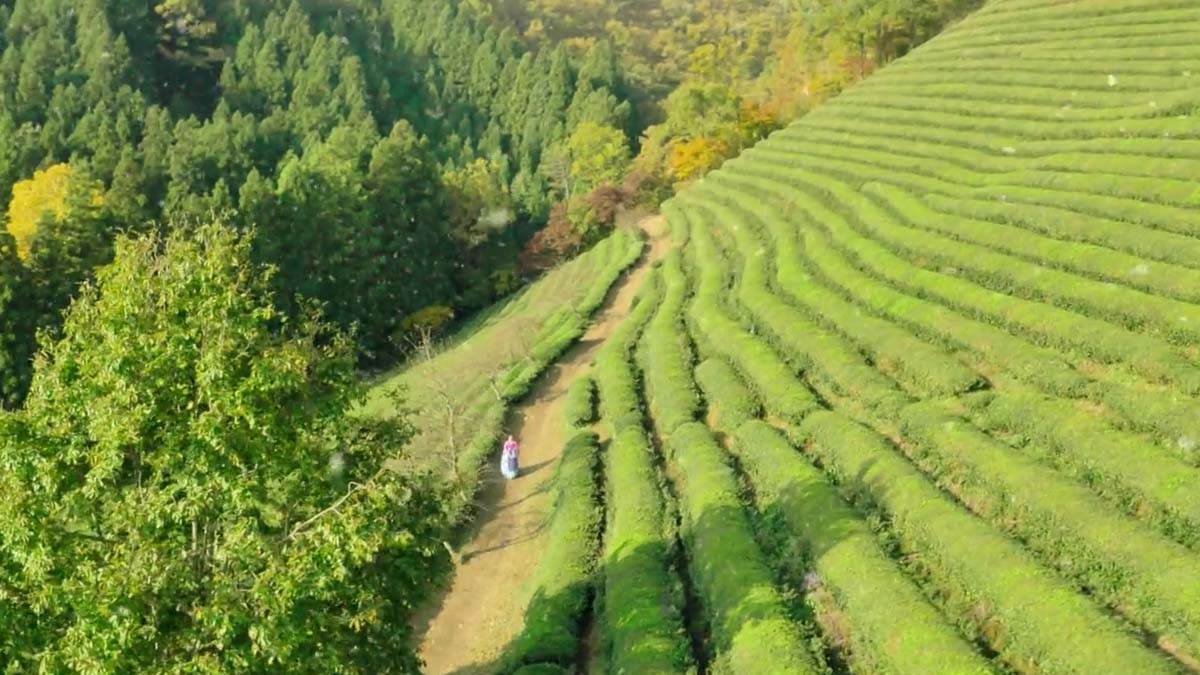 Photo credit: Legend of the Blue Sea via Netflix
Harvesting tea leaves have always been a part of Korea's history, so it's no surprise why this K-drama used a plantation as one of its filming locations for their past scenes. (In case you forgot, this plantation was featured in episode four where Heo Joon Jae saves the mermaid from being killed by soldiers.)
Boseong has the largest tea field in Korea. It's also where 40% of the country's tea production takes place. You can either stroll along Cherry Blossom Trail where the filming took place, or hike up to the top of the mountain for a panoramic view of the plantation.
Entrance fee: ₩4,000 (~S$4.62)
Opening hours: 9AM – 7PM
How to get there: Take a 6hr train ride from Yongsan Station in Seoul to Boseong Station
13) Chungju-si — Tangeum Lake Rainbow Bridge
K-drama: Crash Landing On You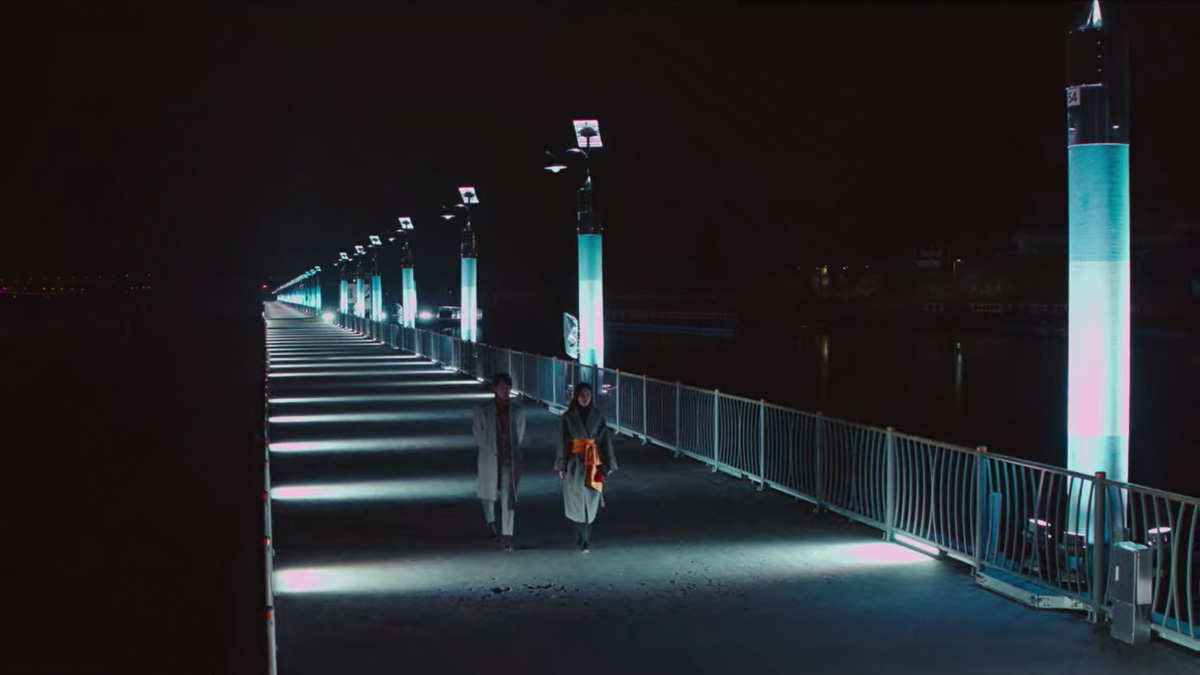 Photo credit: Crash Landing On You via Netflix
One of my favourite scenes in CLOY was when the hard-headed Seo Dan finally confessed her love to Gu Seong Ju, the con man. She even kissed him in the middle of the night on the Rainbow Bridge in Chungji. Even though they were supporting characters, this unlikely duo still stole our hearts!
The beautiful rainbow lights on this bridge are lit every day from 7:30PM – 10PM. In the day, it's a popular spot among families to camp or enjoy a picnic by the waters.
How to get there: Take a bus from Dong Seoul Terminal to Chungju Bus Terminal, then take bus 400 to Central Tower Office (중앙탑 면사무소), and walk 10mins to Tangeum Lake
Hunting Down K-Drama Filming Locations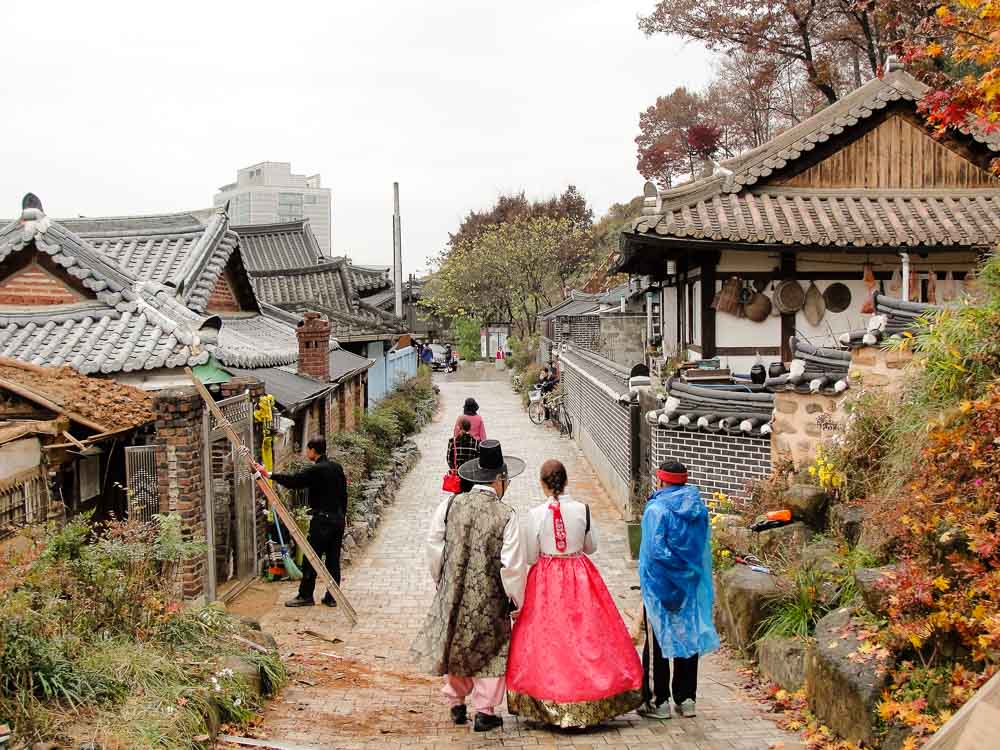 Although we can't travel now, we can still do some pre-trip planning and visit these K-drama filming locations when it's safe to do so! In the meantime, there's always binging on Korean food or satisfying our itch for travel by travelling to Korea online.
If you're looking for more Korea travel inspiration, check out our itineraries for Seoul, Jeju and Busan.
Are there any K-drama filming locations that we missed out? Let us know in the comments!
---
Like what you see? Follow us on Facebook, Instagram, YouTube and Telegram for more travel inspiration!