A comprehensive Lotte World guide on how to conquer this adventurous theme park — both outdoors and indoors.
Last updated: 22 Sep 2023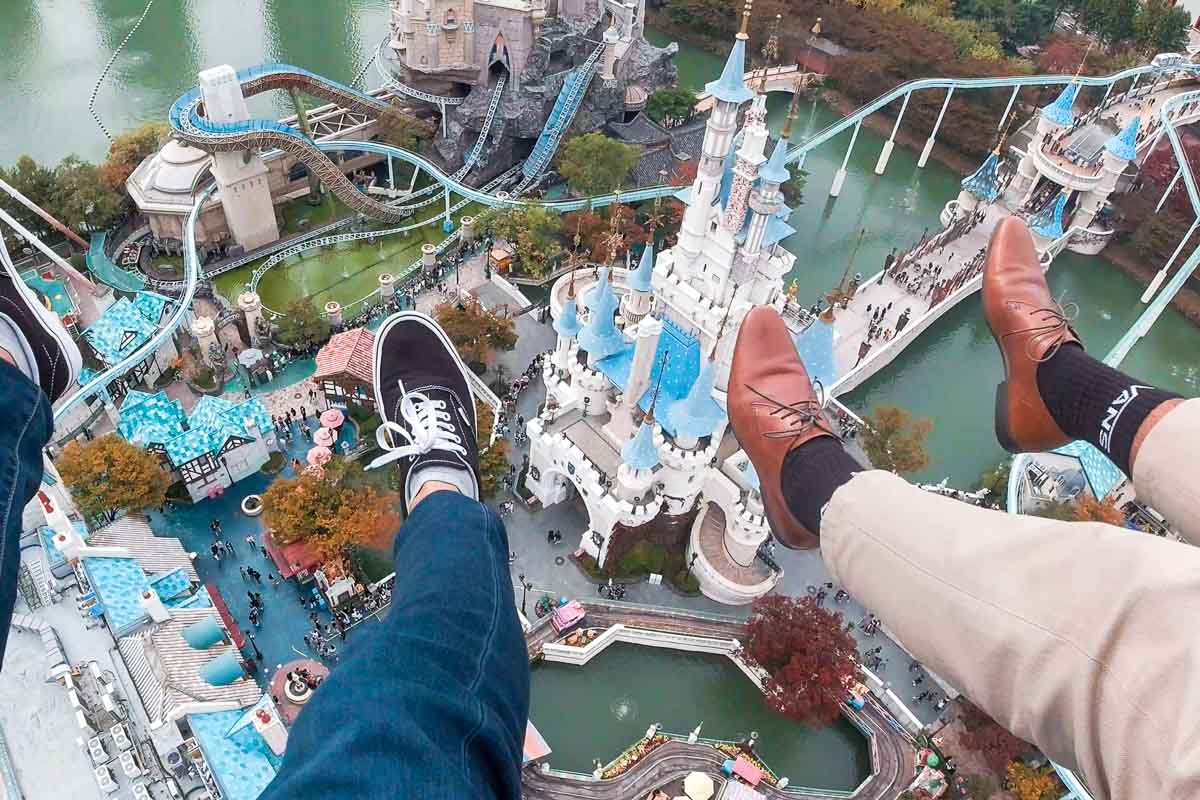 The last time I visited Seoul, I was 10 or 11. It was a family trip full of sightseeing, shopping, and eating KBBQ. Like all family trips, they were aite but tame (read: boring). No hikes, no camping, and no theme parks (my one true love!). It's not easy being a "wild" child in a family that suffers from motion sickness.
Fast-forward a decade+ later, I visited Seoul again as an adult. Unlike the little kid I used to be, I was now armed with financial power and the independence to decide what I wanted to do. So, first thing on the agenda — go wild and scream my damn lungs out at Lotte World (롯데월드)!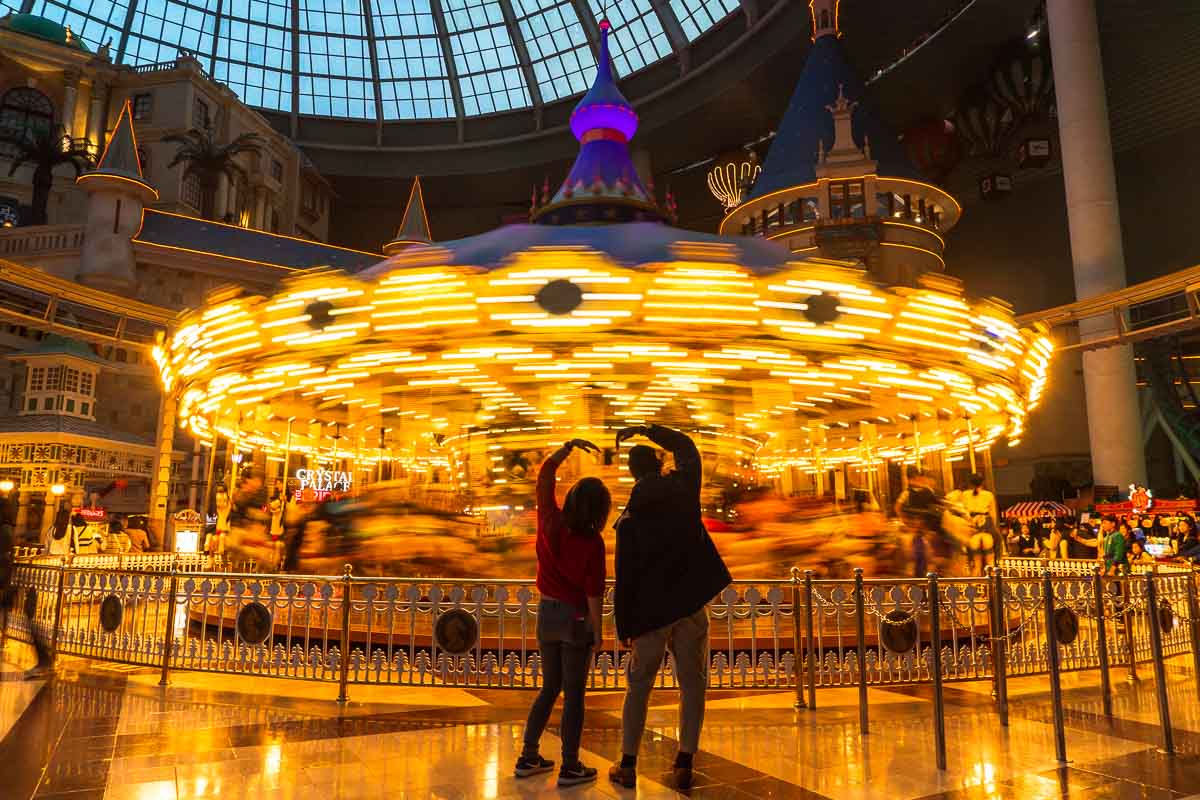 Located within Seoul city, Lotte World is an incredibly popular theme park. Compared to South Korea's largest theme park Everland, Lotte World has an outdoor and indoor park — basically, twice the fun. Each area is packed with a variety of thrilling rides and attractions, as well as entertaining goodies the whole family can enjoy. (Are you seeing this, mom?)
If you're planning to visit Lotte World on your next trip to Seoul, find out how to maximise your time, experience and dollars here 👇
Pre-Trip Planning
1) Peak periods to avoid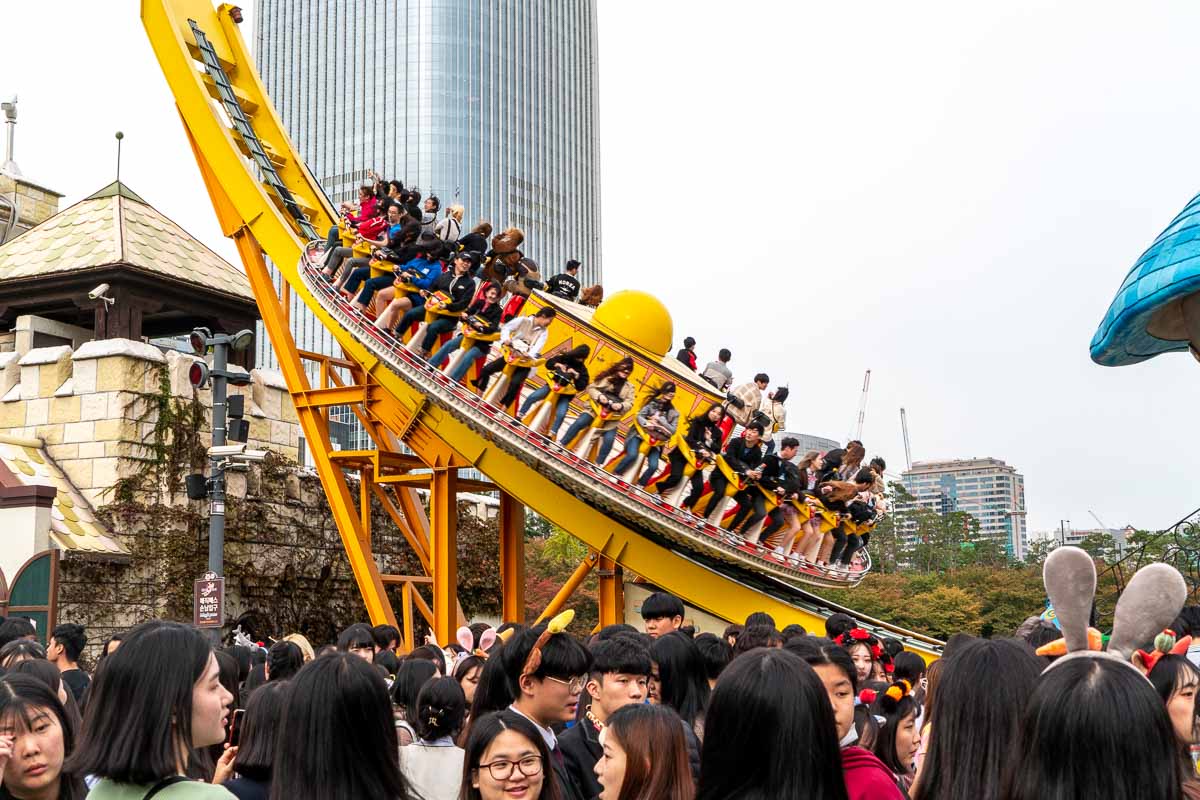 Besides the usual weekends, Summer break (mid-Jul to mid-Aug), Chuseok, or Korean Thanksgiving Day should be avoided at all costs! The holiday falls typically sometime in September but check here to find out when the next Chuseok will be.
You'd also want to avoid Christmas and New Year period, which coincides with Winter vacation for schools. That said, if the dates are unavoidable, below are some ways you can beat the snaking queues.
2) Save up to 38% when you pre-book the tickets online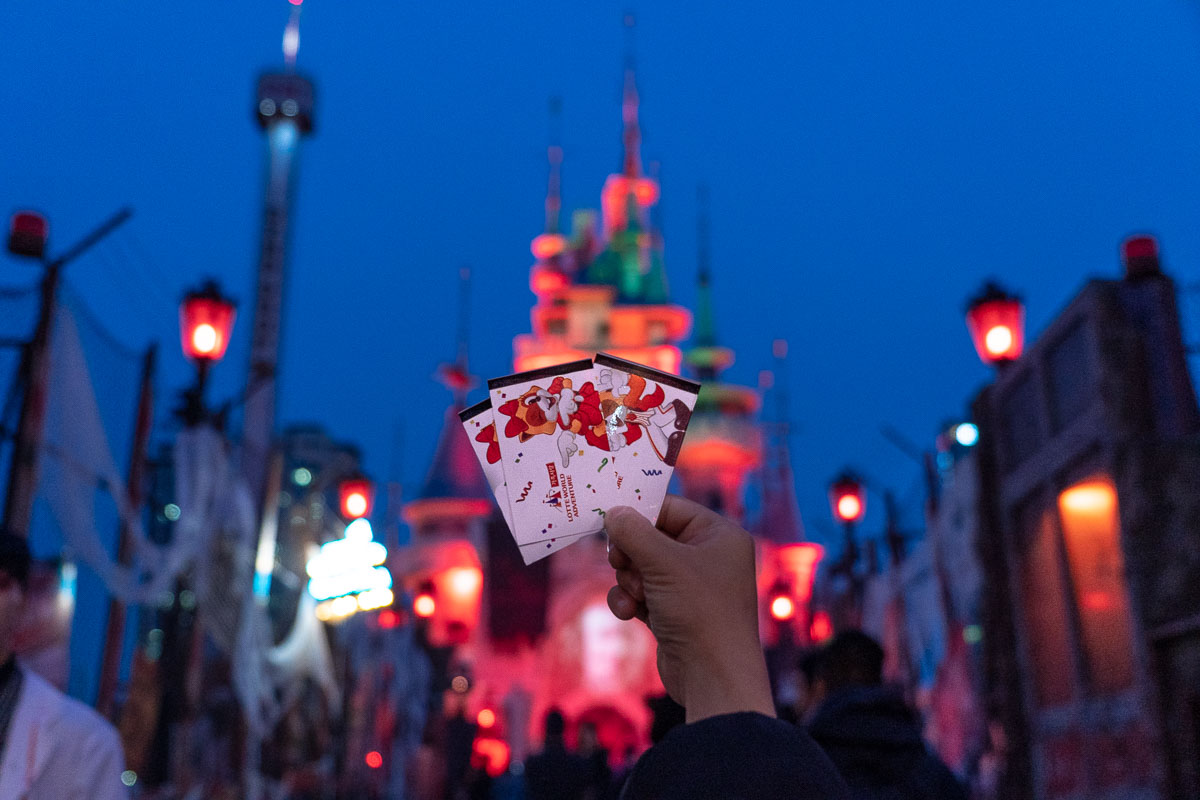 Tickets can be purchased at Lotte World entrances, but you'd get a better deal when you get them online. At the door, tickets go for ₩62,000 (~S$64). We got our tickets via Klook at ~S$40. Quick maths: We scored a lotte discount of ~38%!
To beat the crowds, you can also purchase Lotte World's premium Magic Passes alongside your regular tickets. They work like express passes, allowing you to skip the queues and hop on rides almost instantly.
3) Download the Lotte World app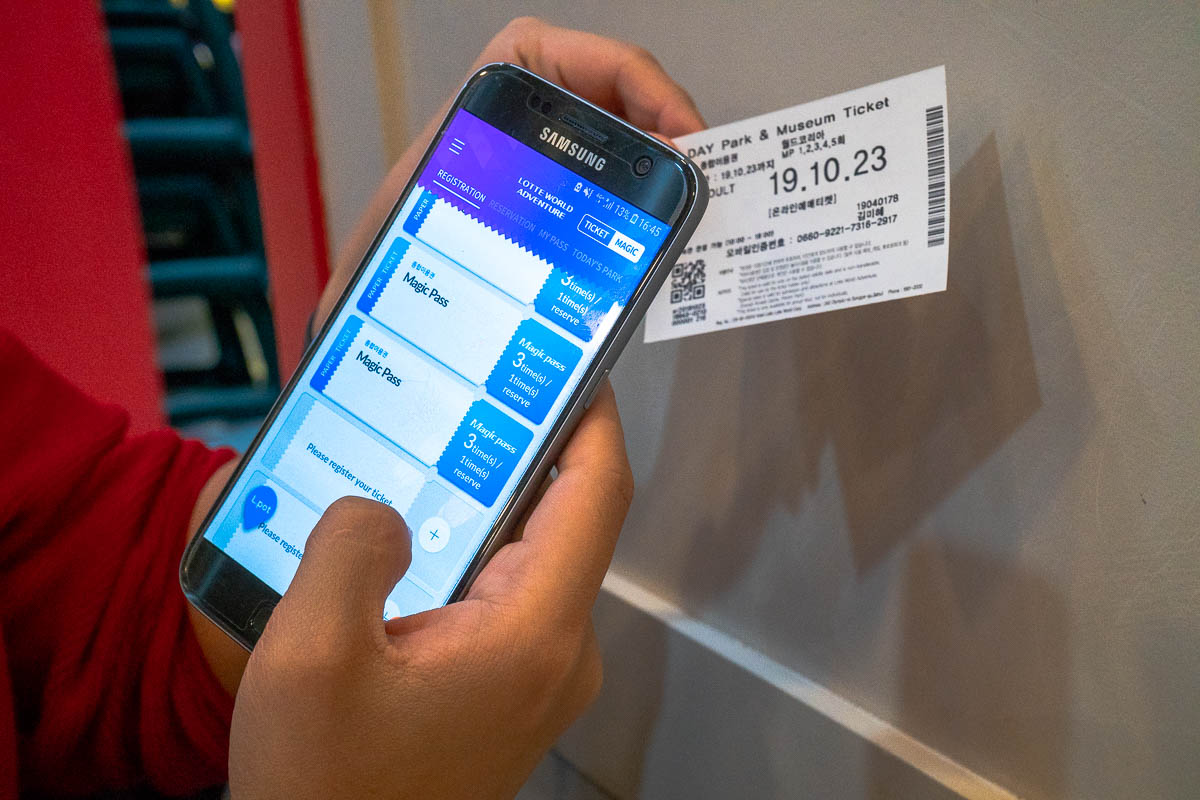 Before you reach Lotte World, download the Lotte World Adventure mobile app. It provides information such as park hours for the day, show timings, attraction wait times, as well as ride closures and maintenance.
After collecting your physical tickets, register them on the app by scanning the QR code. Doing so will grant three free Magic Passes for each ticket, which you can use to reserve rides. They work similarly to Disneyland's Fast Passes, but more on this below!
4) Getting from Seoul to Lotte World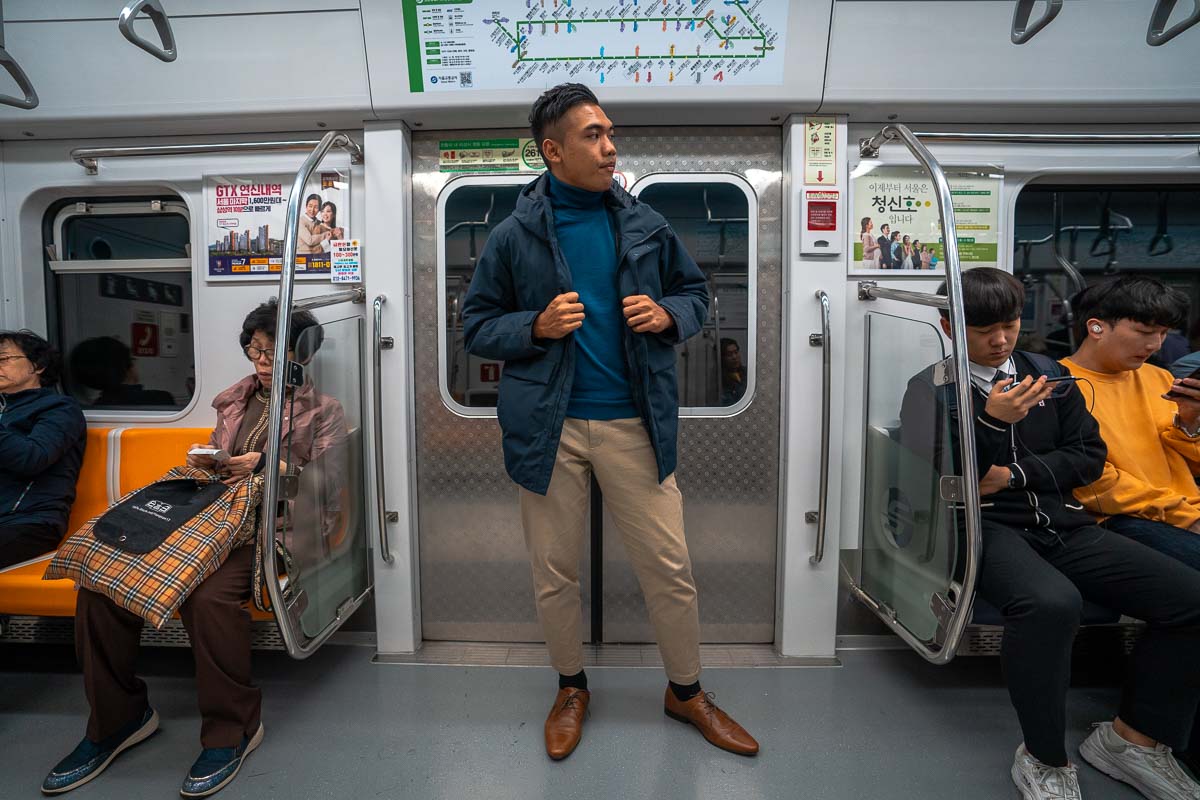 Lotte World is located in Jamsil, about an hour from the city centre, and is easily accessible by public transport. We recommend using a reloadable T-money card for the journey.
(1) By Subway/Metro (₩1,450, 45mins): From Seoul Station, take Line 4 to Dongdaemun History & Culture Park Station. Then, transfer to Line 2 bound for Sindang or Seongsu Station. Ride for 11 stops to Jamsil (Songpa-gu Office) Station.
At Jamsil Station, exit Gate 4 and follow the signs to Lotte World. If you're coming from another station, refer to Google Maps or Naver Maps for directions.
(2) By Public Bus (₩1,400, 1hr): From Seoul Bus Station, take bus 402. Ride for 13 stops to Nonhyeon Station. Then, transfer to bus 360. Ride for 14 stops to Jamsil Lotte World Station.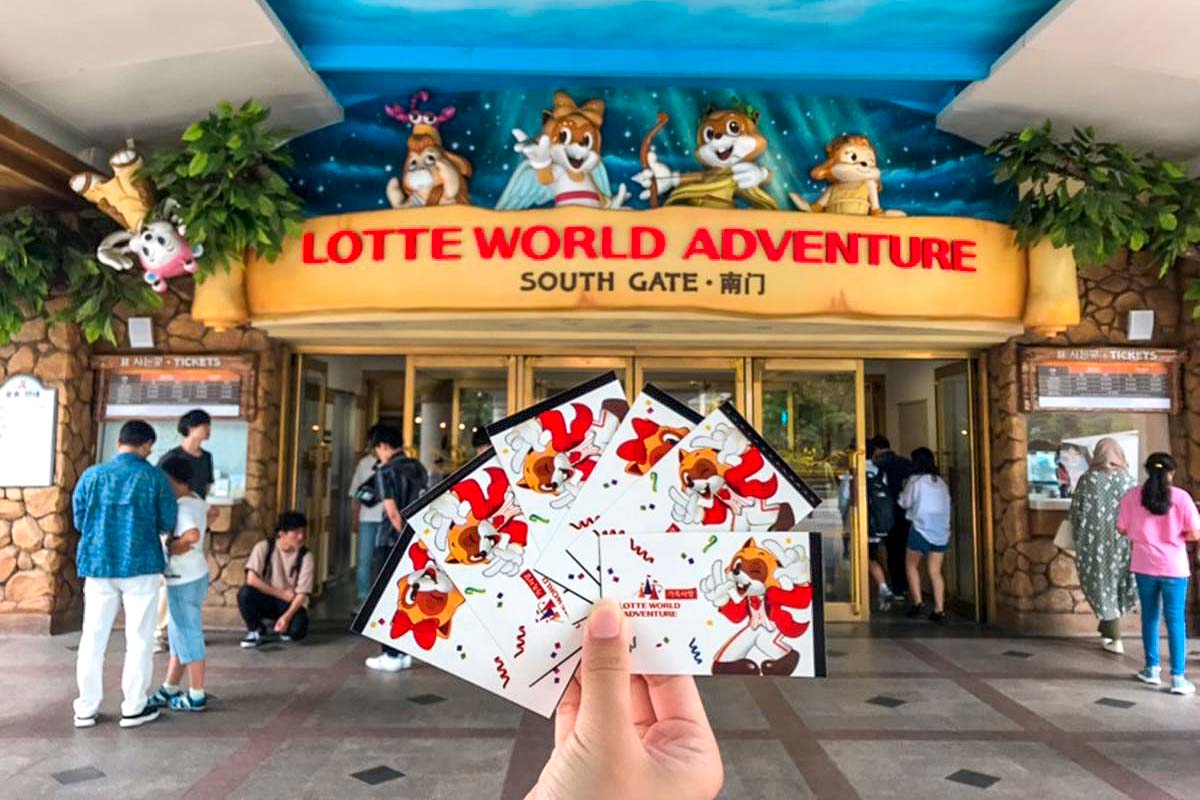 Photo credit: Klook.com
To redeem your pre-booked tickets from Klook, head to Lotte World's South Gate located outside the mall. Enter the Group Admission office on the left to show your vouchers. The staff will hand you your physical tickets, then it's time to play!
At Lotte World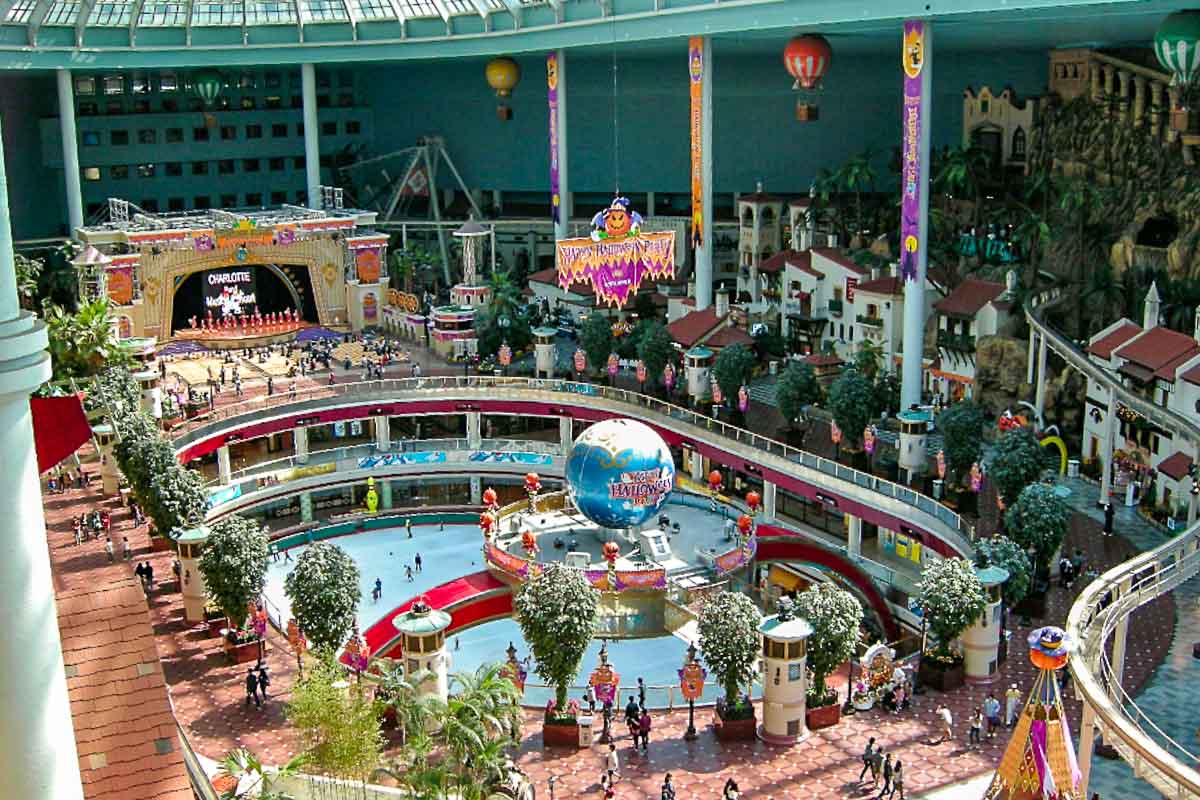 Photo credit: Iris Liu
Lotte World consists of an outdoor ("Magic Island") and indoor area ("Adventure"). On Magic Island, you'll find an iconic princess castle, as well as a majority of the theme park's thrilling rides. This is probably where you'll be screaming the most!
On the flipside, Lotte World Adventure is one of the largest indoor theme parks in the world, spanning four levels. Built under a beautiful glass dome, it's more atmospheric and family-friendly than Magic Island. Most of Lotte World's facilities and eateries are also located here.
5) Use Lotte World's Magic Pass for Popular Rides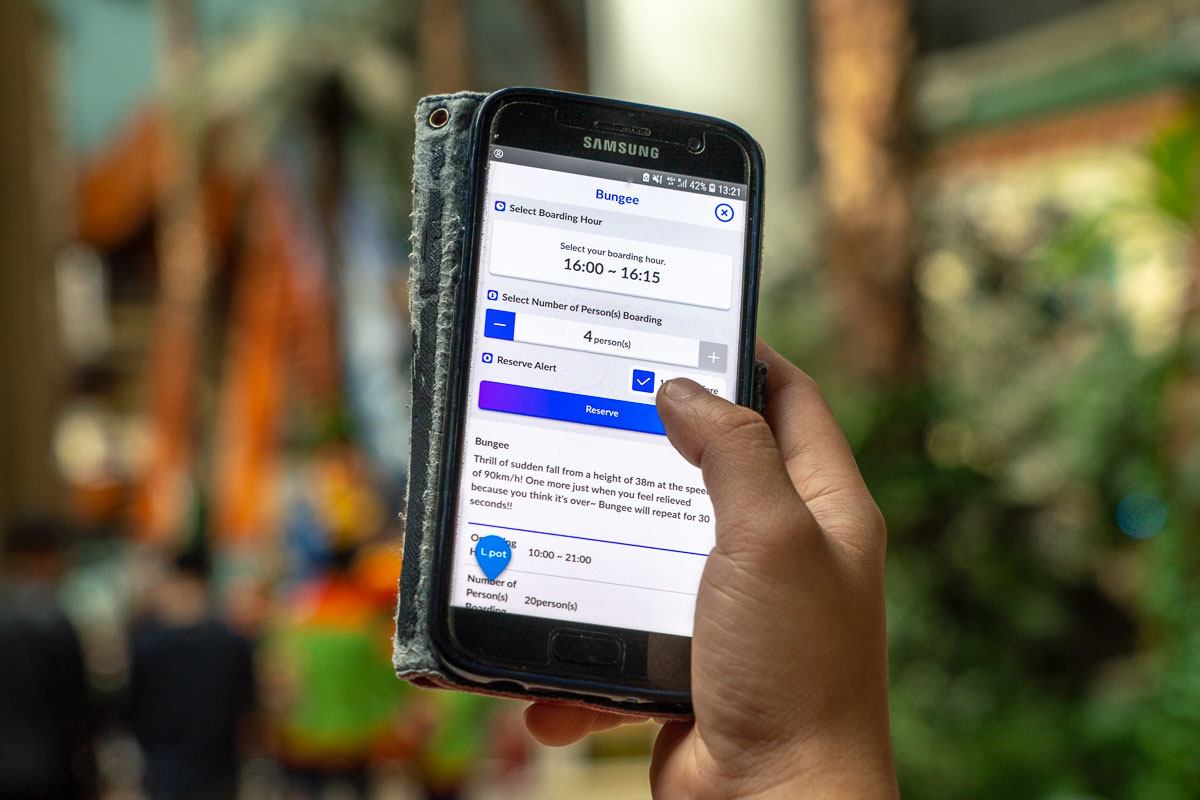 We mentioned earlier that Lotte World has two types of Magic Passes: Free and premium. We recommend getting premium passes if you're short on time and want to jump on the ultra-popular rides. However, if you're on a budget or just want to try your luck, stick with the free passes.
How to use free Magic Passes:
(1) Via Lotte World App
– Register your tickets on the app.
– Under "Magicpass reservation", pick your desired rides and timeslots.
The reservation system opens every 15 minutes. However, spots tend to get snapped up quickly. Some of the more popular rides may also close their reservation system by the afternoon. To counter this, arrive early in the morning to reserve your spots.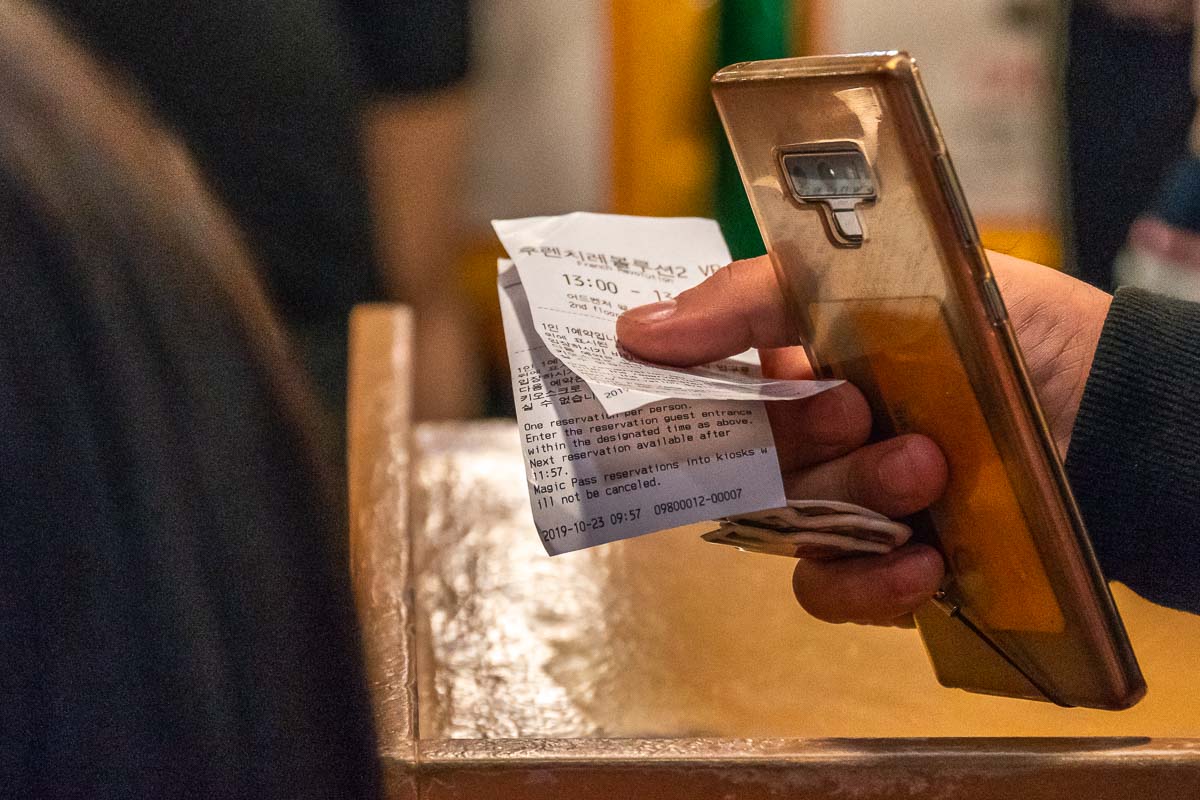 (2) Through Magic Pass kiosks
– Head to the ticketing machines in front of rides, or around Lotte World, to scan your tickets.
– You'll receive a receipt with your ride time.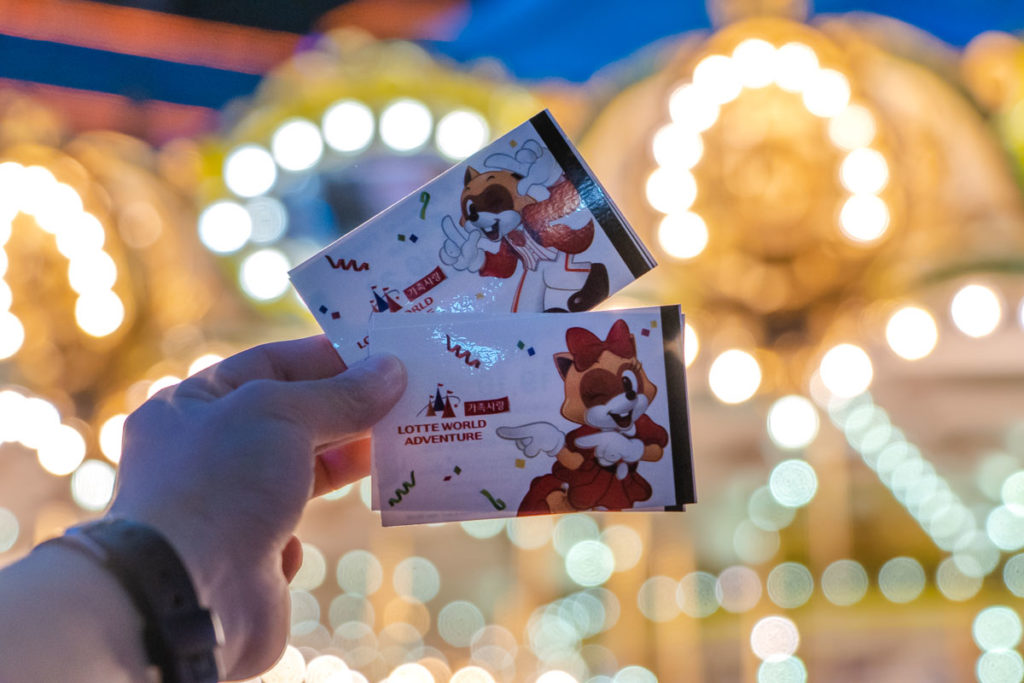 Compared to free passes, premium passes are stored inside your physical ticket. They can be used anytime throughout the day, except on some rides. Be careful not to lose them, as Lotte World will not replace lost tickets.
How to use premium Magic Passes:
– Queue up in the Magic Pass lane of the ride.
– Pass your ticket to the attending staff.
*Pro-tip: Save your premium Magic Passes for rides with longer wait times and use the free Magic Passes to reserve less-popular attractions with readily available timeslots.
6) Must-Rides at Magic Island (Outdoor area)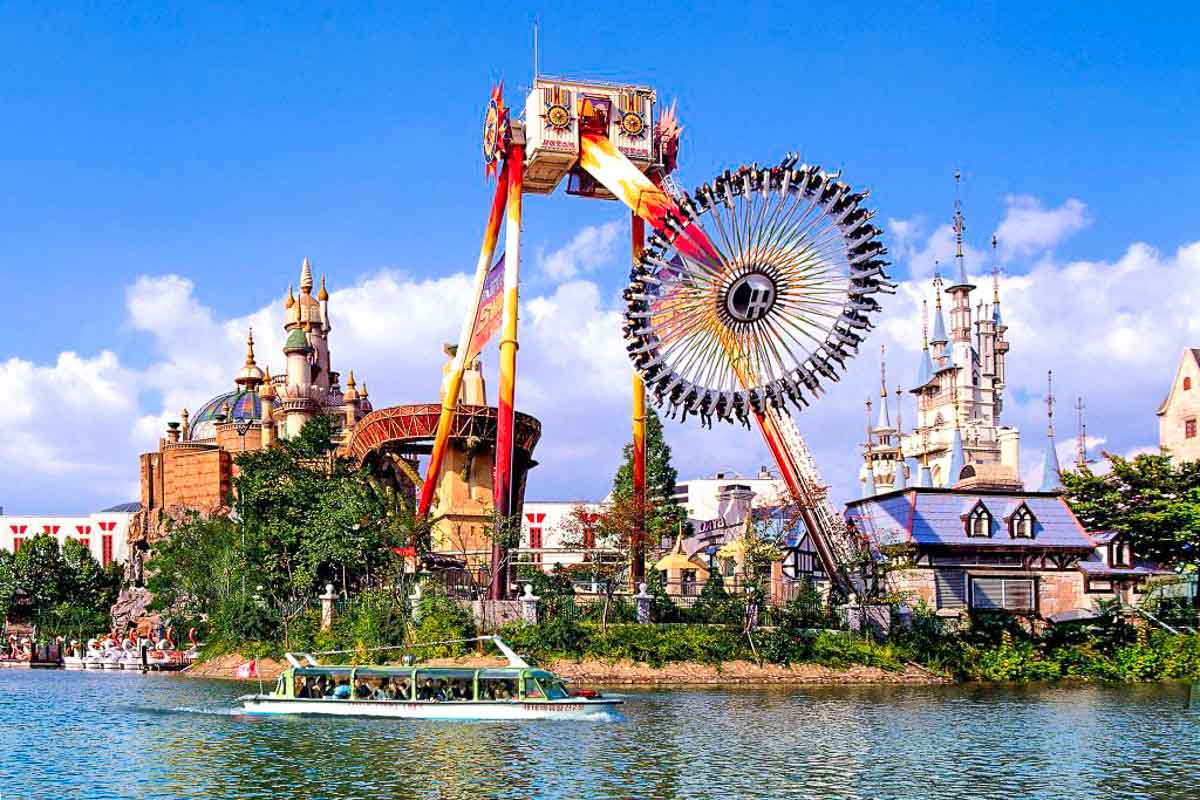 Photo credit: blog.indiway.com
One of Magic Island's most sought-after rides is the Gyro Swing. The monstrous pendulum hurls riders back and forth while spinning 360° at the same time. If you ever want to feel weightless and dizzy — this is it!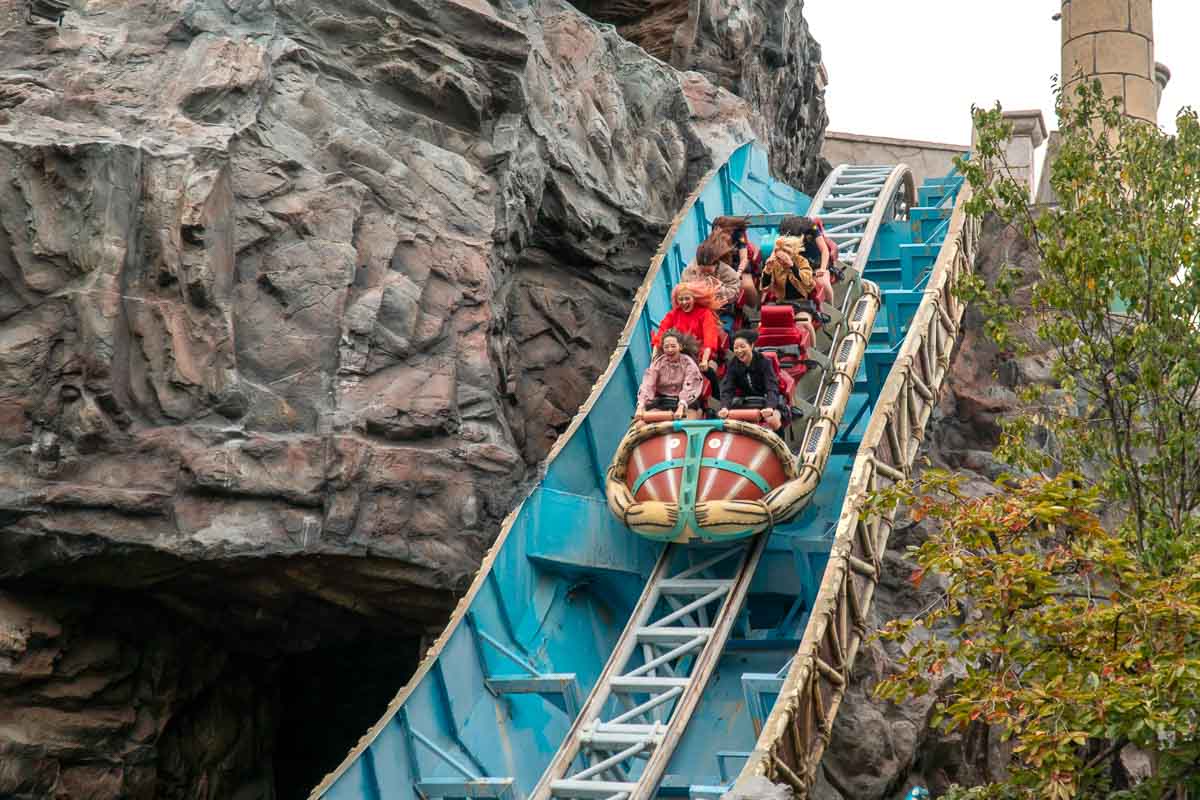 Lotte World's signature rollercoaster is the Atlantis. The ride starts slow, before launching you through twists, turns, and really close shaves with water (you can touch it too, if you dare). What won this coaster for me, though, are the two drops in the course that come when you least expect them!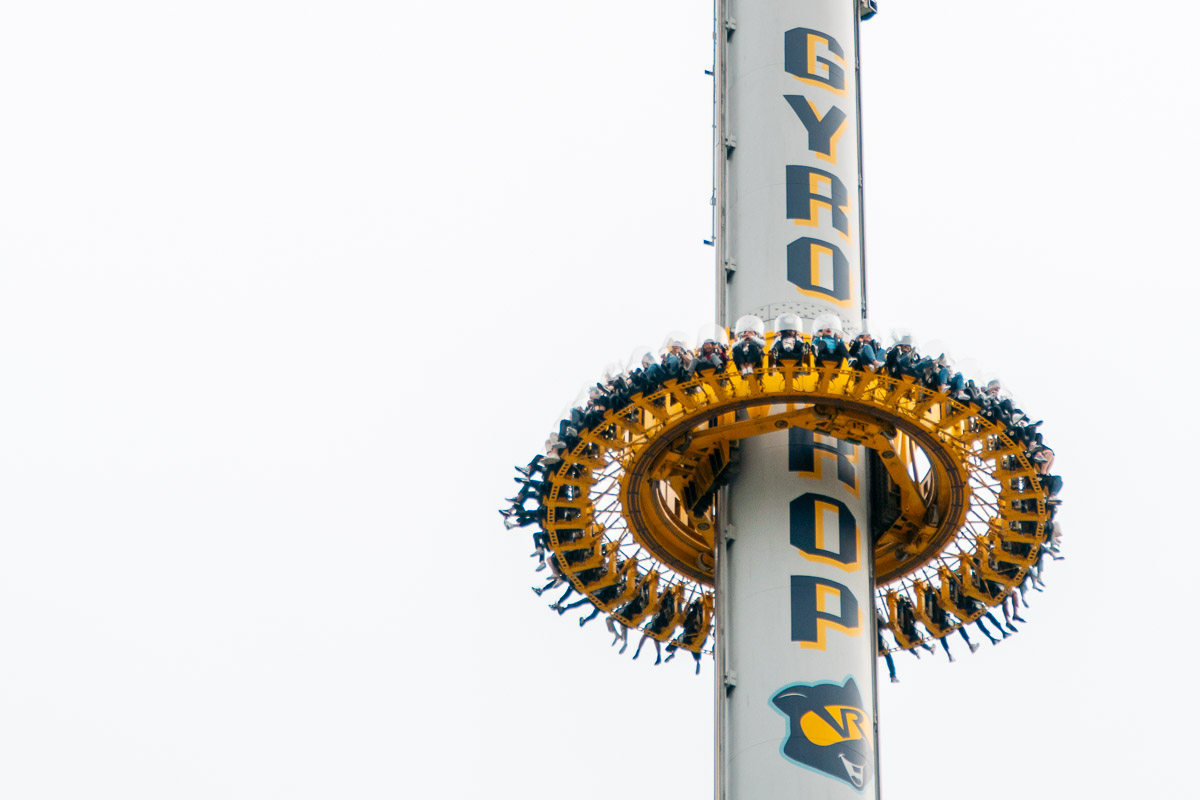 Theme parks aren't just a test of your body, but your mind too. Conquer your fear of heights on the Gyro Drop. The tower drop ride presents you with panoramic views of Magic Island before sending you on a free-fall at 100km/h for a few seconds. The fear-less ones can opt for a VR experience, where you'll be dropped in a futuristic cityscape. Yikes.
Fun fact: Someone edited a video of the Gyro Drop and made it even more terrifying. Some netizens had mini-heart attacks watching it, but (un)fortunately, it's fake.
Other must-rides on Magic Island: Gyro Spin, Bungee Drop, Swing Tree, Comet Express
7) Must-Rides at Lotte World Adventure (Indoor area)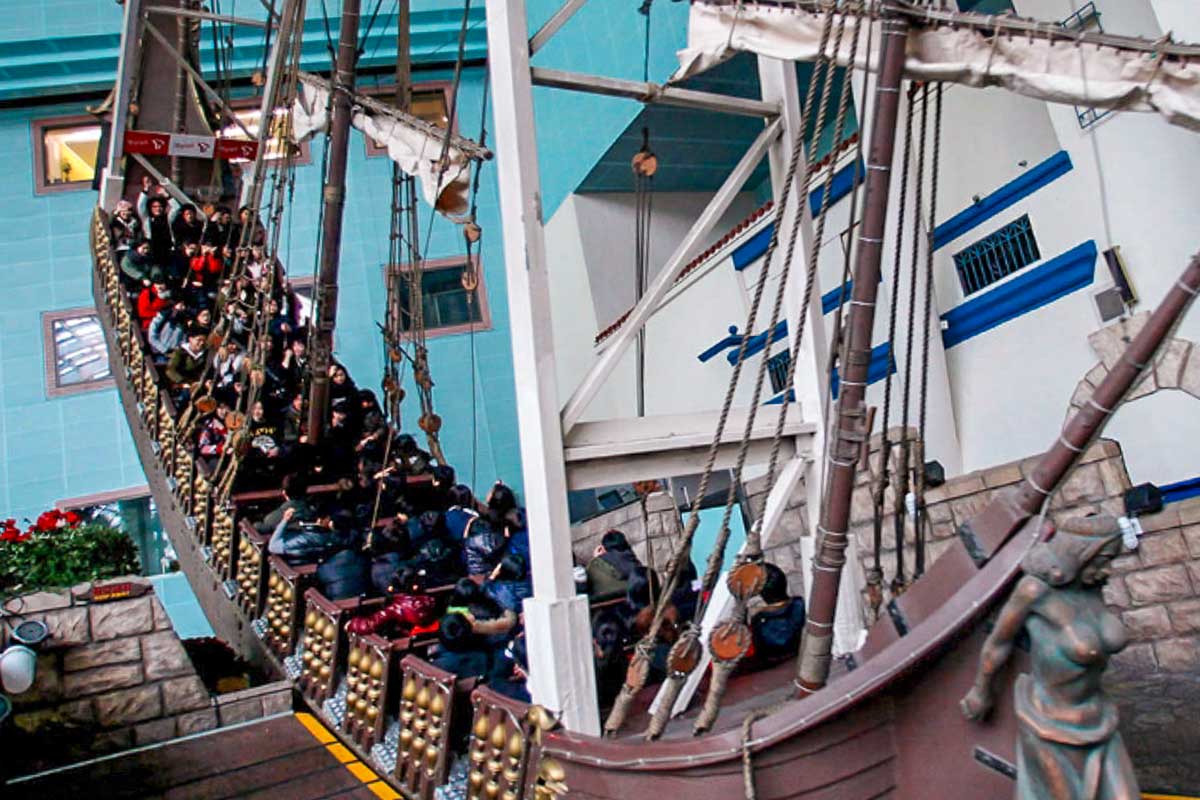 Photo credit: Lotte World Adventure
Arr you ready for the ride of your life, matey? Modelled after a Spanish pirate ship, The Conquistador is a Viking ship ride that swings up to an impressive 75°, promising a riveting, gut-wrenching experience.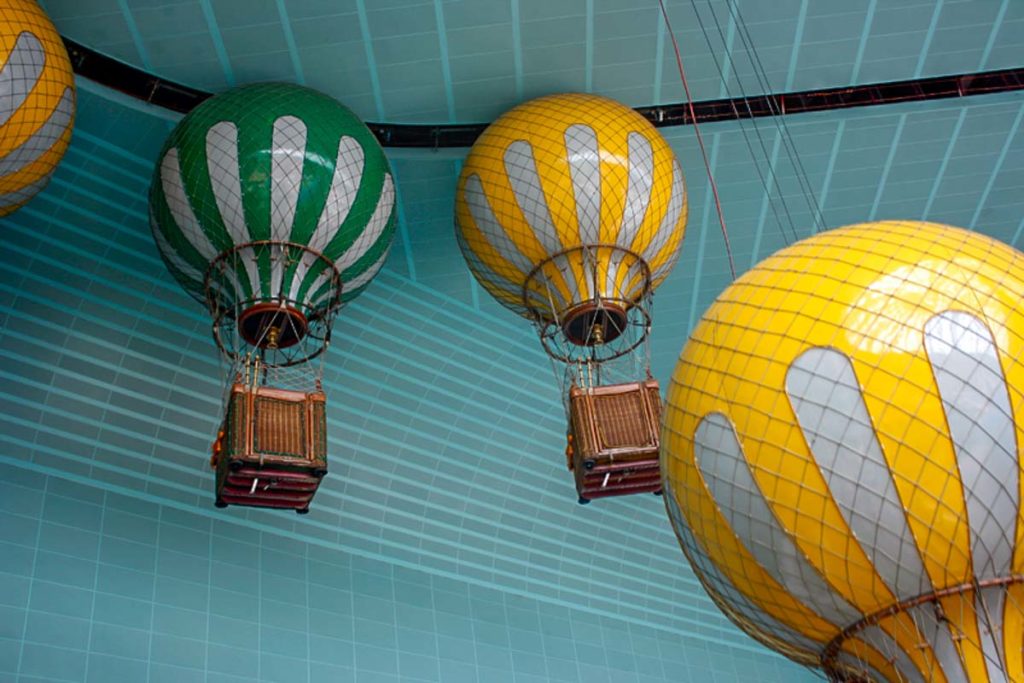 Photo credit: The Demure Muse
Like a hot air balloon, the Aeronauts Balloon Ride takes riders on a slow and scenic journey above the indoor theme park. One of the best times to ride this is in the evening when the park comes to life with lights and flashy parades.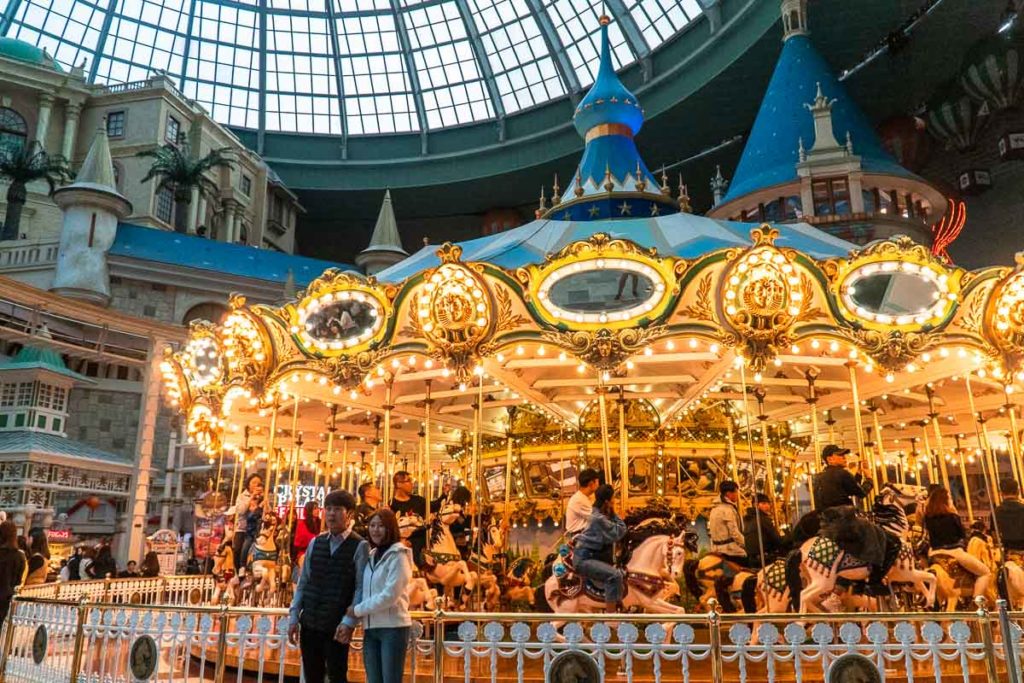 A classic theme park ride, the Camelot Carousel is many visitors' favourite at Lotte World. The family-friendly ride is equipped with 64 graceful white horses that revolve at a mellow pace. Even if you're not interested in riding it, the carousel serves as a whimsical backdrop for your IG photos. 😍 (Hint-hint to all the couples out there!)
Other must-rides in Lotte World Adventure: French Revolution, The Adventures of Sinbad, Flume Ride, Drunken Basket, Pharaoh's Fury
8) Recommended Route for Adrenaline-Junkies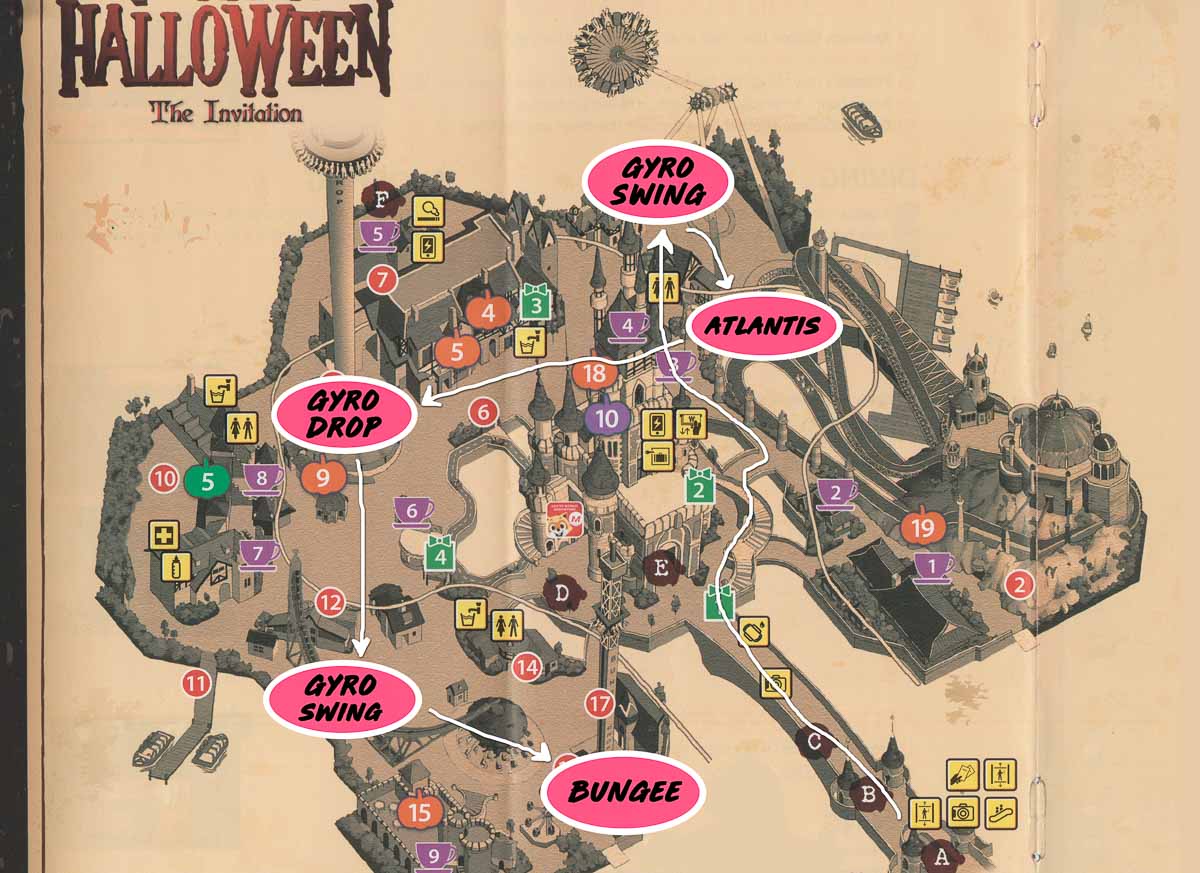 Daredevils, you'd want to prioritise these rides as they're Lotte World's wildest! But, have a backup plan in case some of them close due to maintenance or bad weather.
Route: Gyro Spin (Magic Island) > Atlantis > Gyro Drop > Gyro Spin > Bungee
9) Recommended Route for Families with Kids or Elderly Folk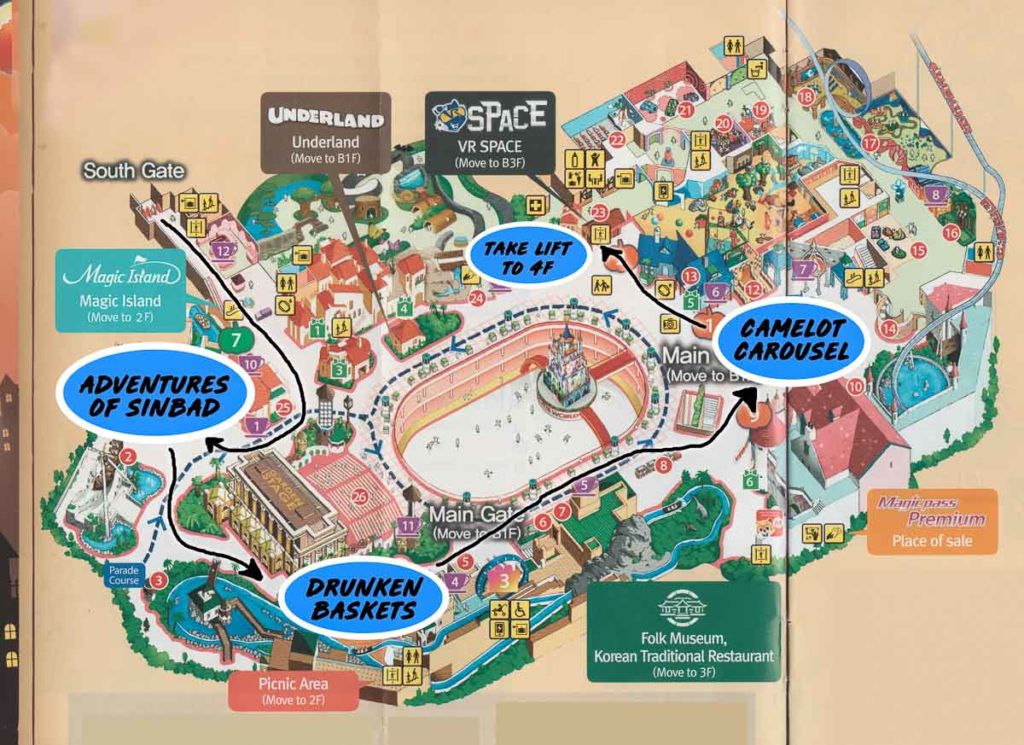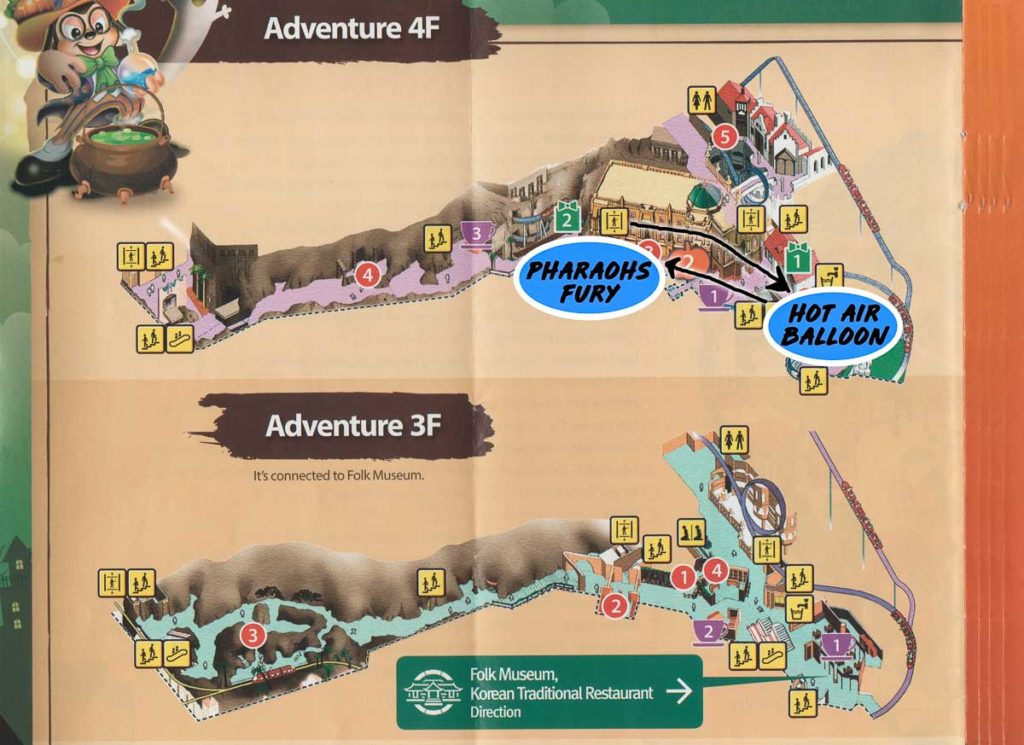 This route features less-adventurous rides in Lotte World but is still enjoyable. Anyone who wants to take it easy can also hop on this route (you are on vacation after all). Lotte World even has a Korean folk museum and trick-eye museum on the third floor if you really want to take things slow!
Route: The Adventure of Sinbad (Adventure 1F) > Drunken Basket > Camelot Carousel > Aeronauts Balloon Ride (4F) > Pharaoh's Fury
10) Attractions and Experiences that Aren't Included in Your Ticket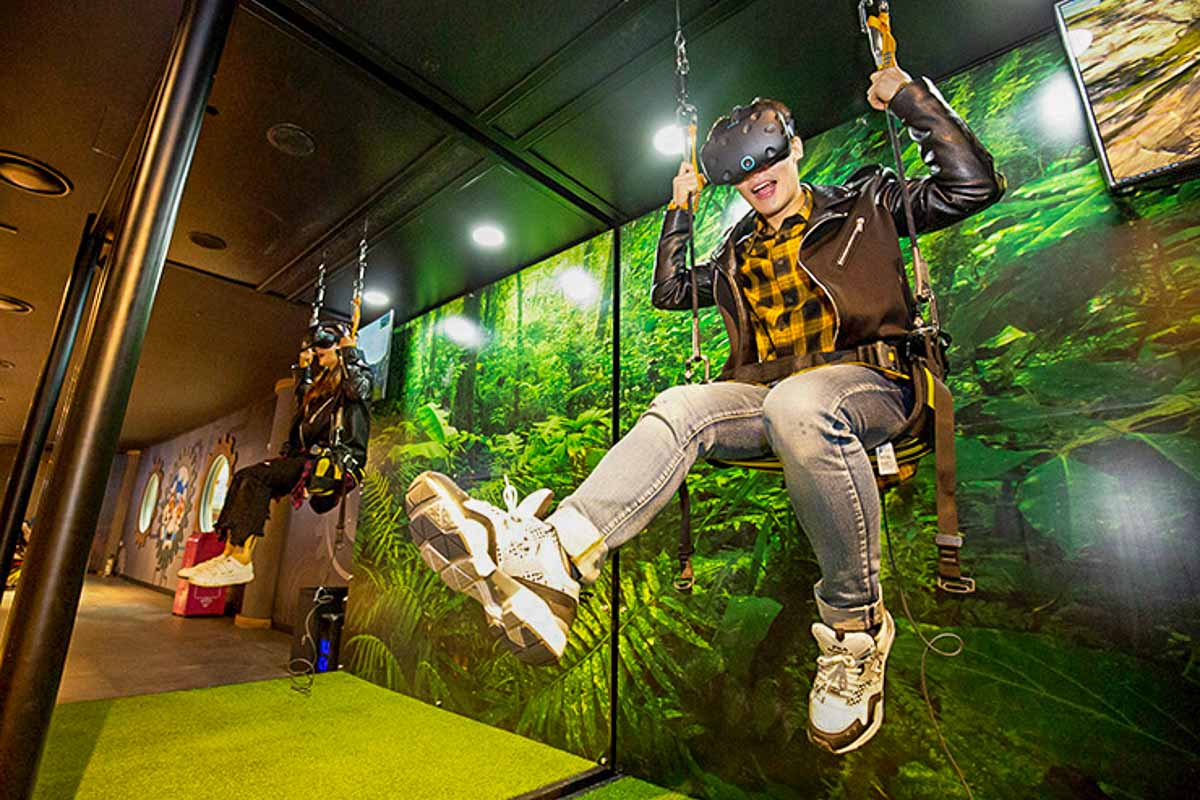 Photo credit: The Korea Times
Scattered around Lotte World are extra paid attractions such as VR experiences, haunted houses, carnival games, and mirror mazes. The entrance fees for most of these attractions cost ₩3,000 (~S$3.50) and above.
If you feel like getting active, head to the giant ice rink in the middle of Lotte World Adventure! The rink is technically a separate attraction from the theme park, hence you would end up leaving the premises. Show your Lotte World ticket to get a discount on ice skating, with varying prices on weekdays and weekends.
To re-enter Lotte World, you'll need to show your ice rink tickets to the staff.
11) Catch Must-Watch Shows and Parades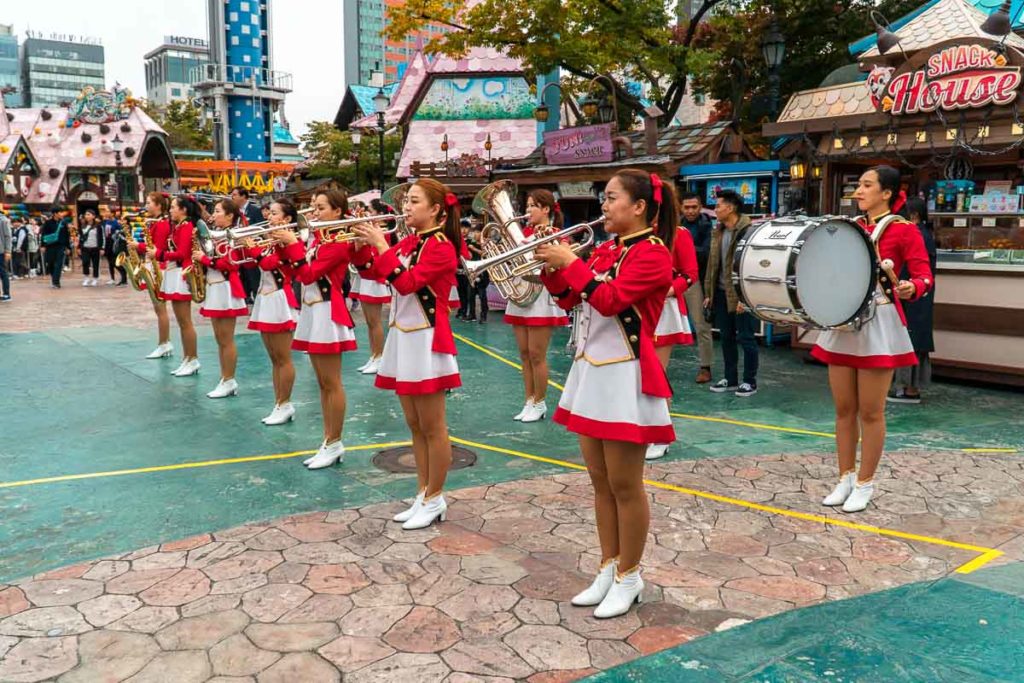 While at Lotte World, check the location and timings for live shows and performances via the app or printed programme lists. Do arrive early to secure the best seats, especially for seasonal shows. People start chope-ing their spots an hour before shows even begin!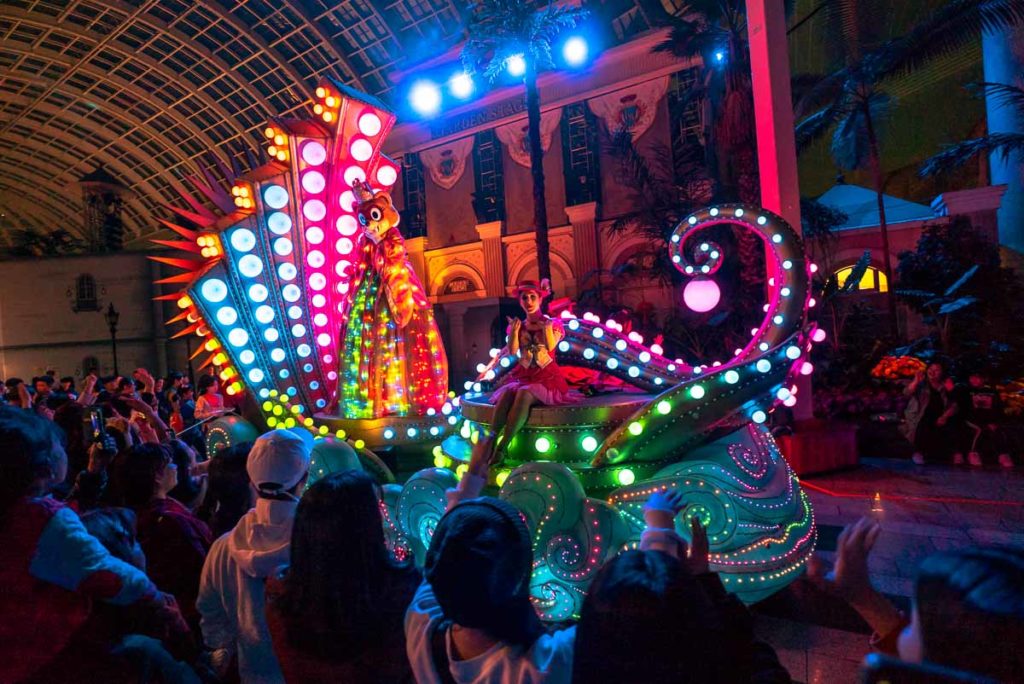 For us, we caught Lotte World's "Let's Dream" Night Parade at 8PM. It was a spectacular light show, and all of Lotte World's mascot characters were out in full swing dancing about and waving. If you're lucky, you might even catch some indoor fireworks!
12) Grab some Food in Lotte World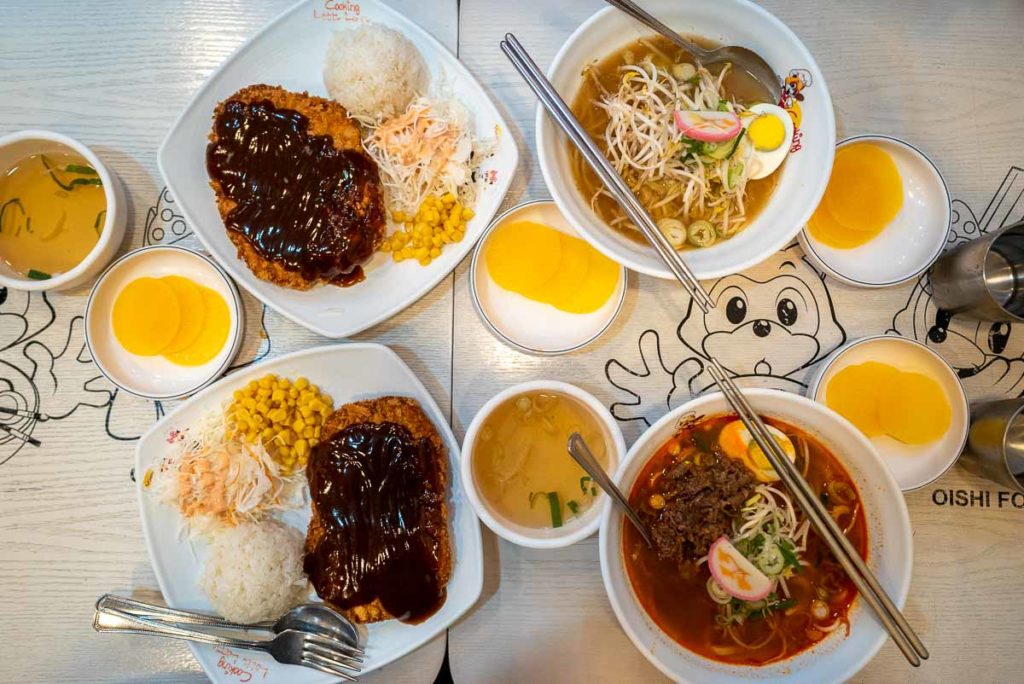 Lotte World houses a wide variety of food, ranging from the quintessential Korean grub to Chinese, Japanese, and American cuisine. There are many familiar international brands such as KFC, Quinzos, Panda Express, and even Gongcha.
Price-wise, a meal inside the theme park costs similar to what'd you find in most restaurants outside (~₩10,000, ~S$11.60). However, if you'd like to save money, Lotte World allows you to bring your own food, which you can consume at the picnic lounge.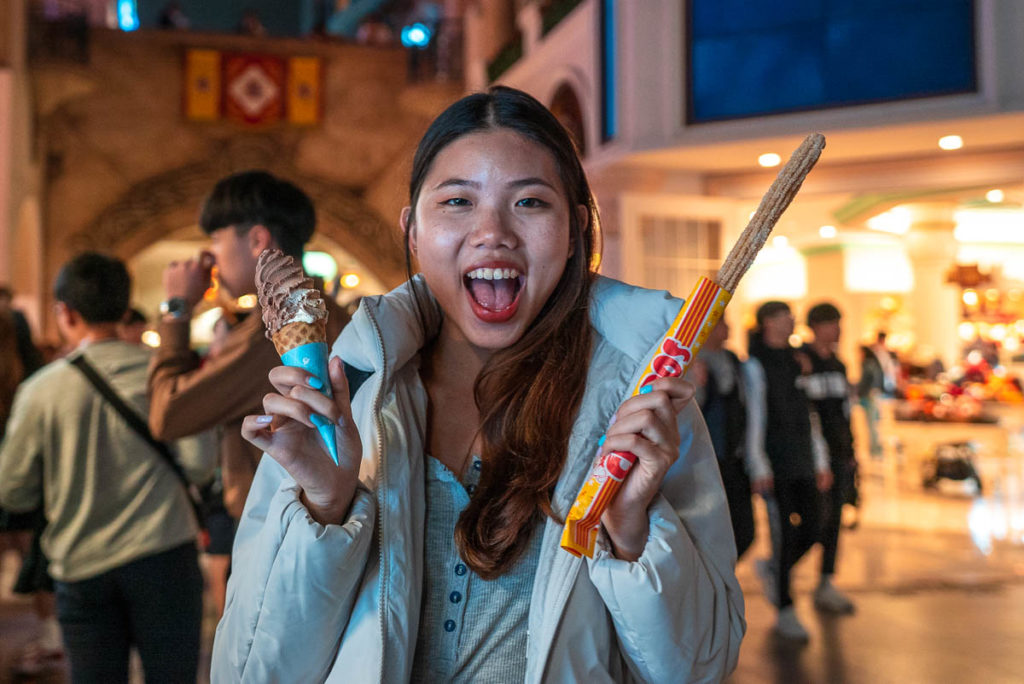 For light bites, snacks like waffles, churros, and ice cream (₩3,000 – ₩6,000) are available around the theme park.
Not a fan of theme park food? Here are 24 things to eat in Seoul instead!
13) Don't Miss Seasonal Events at Lotte World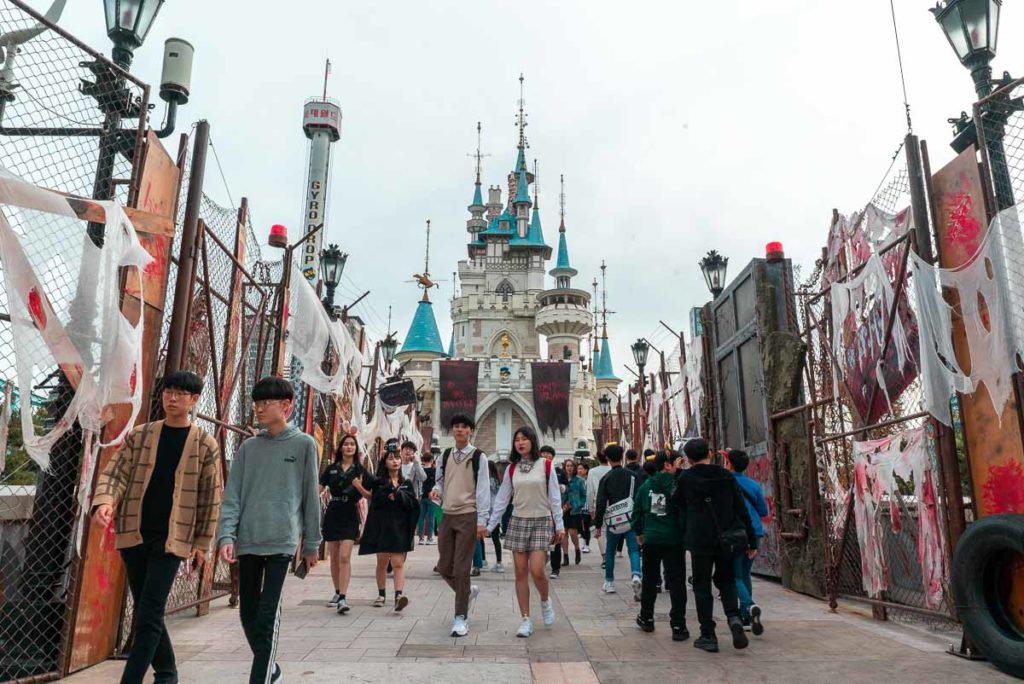 As an adrenaline junkie, I'm biased when I say the best time to visit Lotte World is during Halloween (usually Sep – mid-Nov)!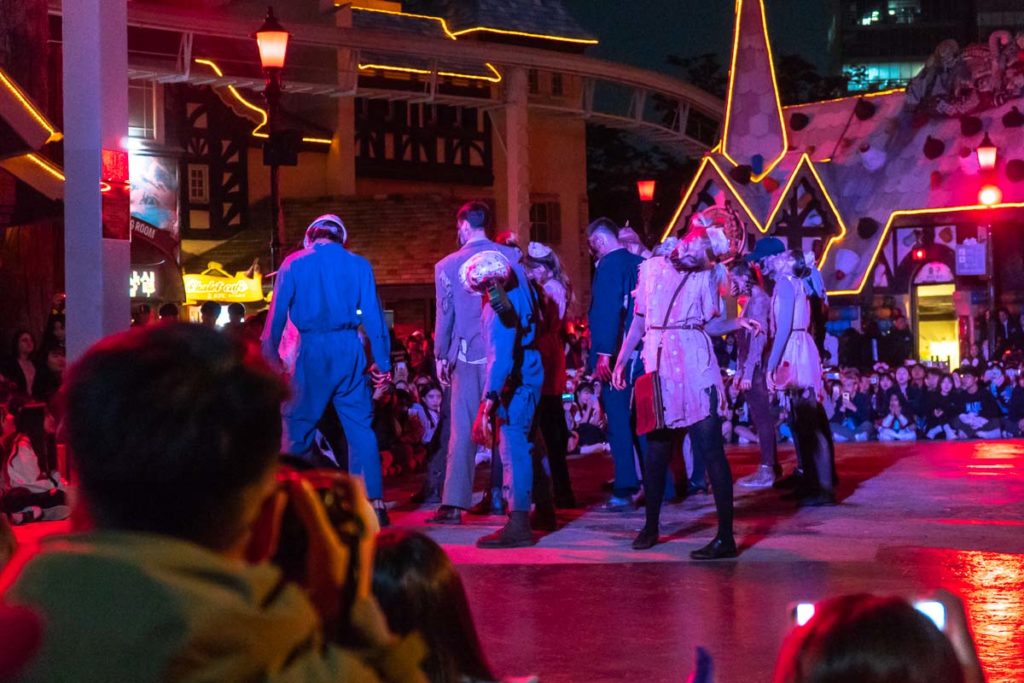 When we arrived in Oct, we found the whimsical Lotte World decked out in Halloween decor, ranging from cutesy (think of the children!) to deliciously gruesome. Special VR experiences, haunted houses, and performances are also rolled out to complement the spooky festivities.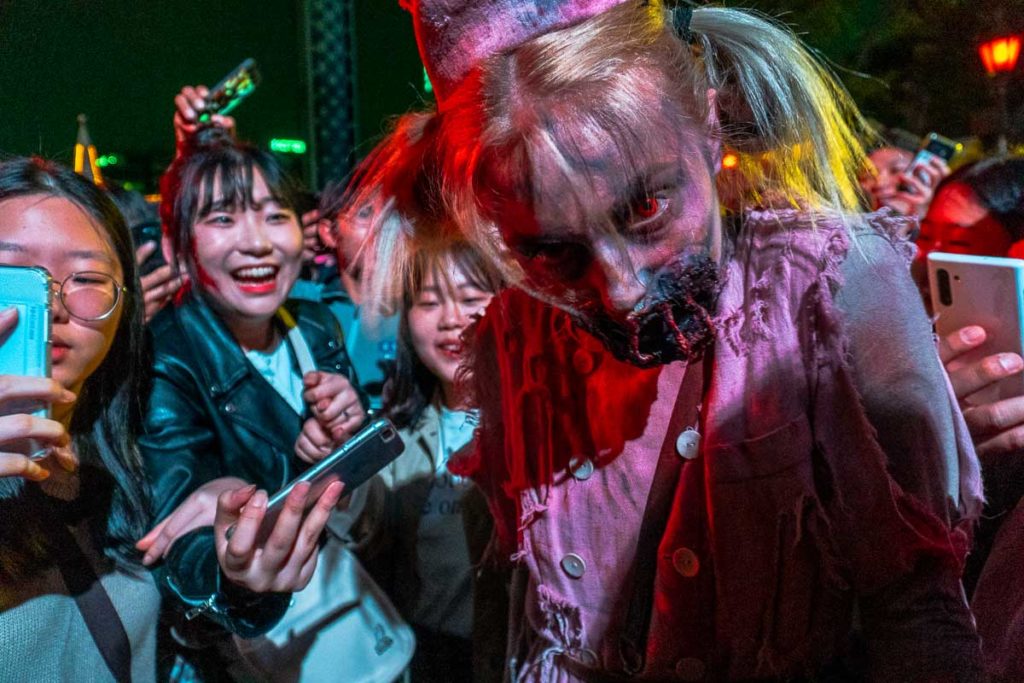 I highly recommend catching the impressive Zombie Show on Magic Island after sundown. It's short but intense — the zombie dancers were so dedicated to their roles, they even grabbed at the audience like real zombies (pre-Covid days of course)!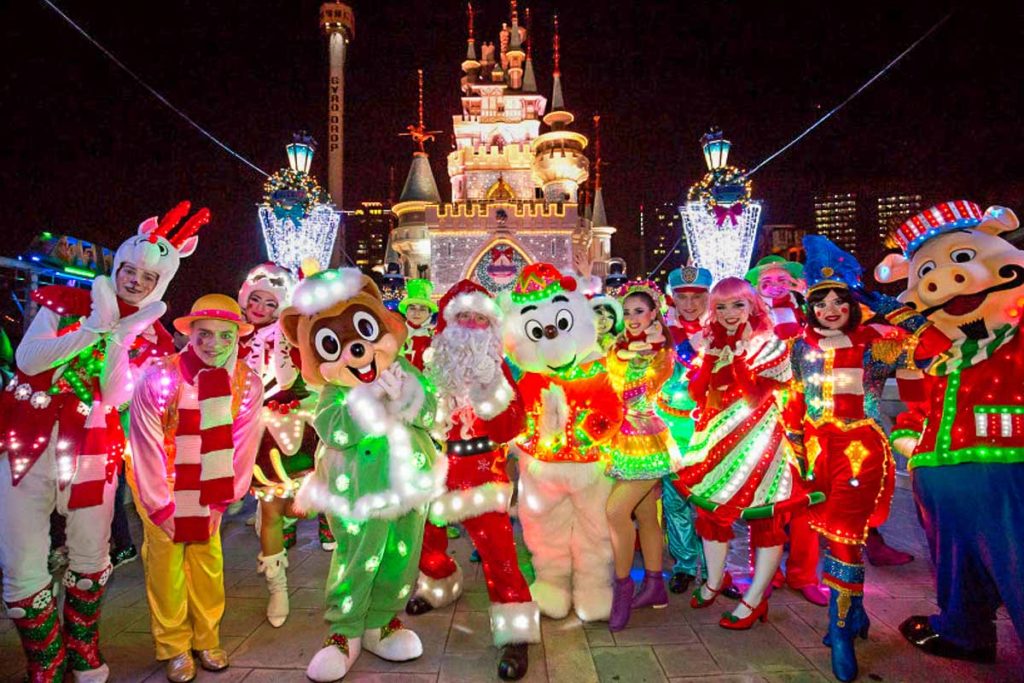 Photo credit: Koreaculture.org
Christmas in Lotte World is also a huge, merry event that's not to be missed. The theme park brings in carol bands, seasonal winter treats, and themed performances and parades that'll make you feel like you've stepped into a lovely winter wonderland.
FAQs about Lotte World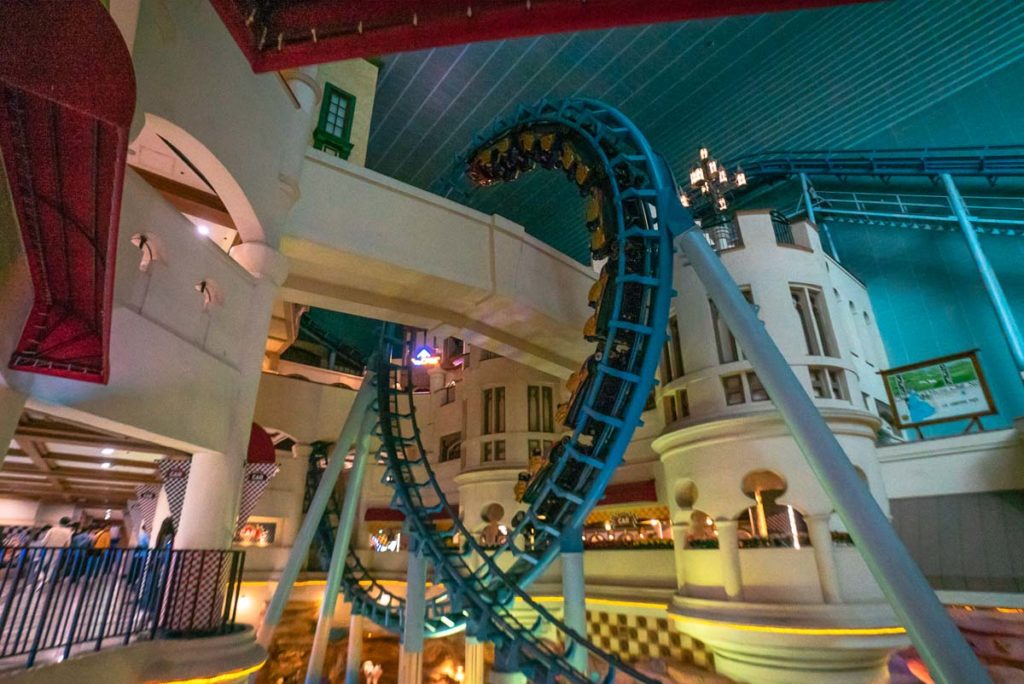 French Revolution is an indoor rollercoaster at Lotte World.
1) Everland or Lotte World?
Everland is mostly outdoors, while Lotte World has both an indoor and outdoor park. If the weather forecast doesn't look good, you can still explore Lotte World Adventure for rides and shelter. Comparably, most of Everland's attractions would be closed.
Distance-wise, Lotte World is closer to Seoul city than Everland. If you're strapped for time, Lotte World would be a better choice, as it takes up to 2 hours to travel to Everland via public transport.
When it comes to ambience, Lotte World is more atmospheric with more child-friendly attractions in its indoor park. Everland has more heart-racing rides like the iconic T-express, as well as an integrated zoo, that'll appeal to all ages. Where you go really depends on your itinerary and preferences, but both theme parks hold plenty of fun and surprises!
2) Is there a language barrier at Lotte World?
Unfortunately yes. Most of the shows, rides, and performances are only in Korean but are still entertaining nonetheless. Signs and maps are available in English, Chinese, and Japanese. The staff only know limited English, but that's what Google Translate is for!
3) Where should I stay?
Lotte World is conveniently located an hour from the city centre, so there's no need to stay onsite.
4) Are there lockers at Lotte World?
Yep! Lockers are located at all entrances of the park. They're single-use, and cost between ₩1,000 – ₩2,000.
5) What else is there to do besides the theme park?
For some retail therapy, head to the huge Lotte Mall that's connected to the theme park. There, you can also venture into Lotte World Aquarium which houses over 50,000 marine animals, including adorable belugas and penguins.
There's also Lotte World Tower, the tallest skyscraper in South Korea. Visitors can head up to the observation deck on the 123rd floor and marvel at the views below.
How to Get Discounted Tickets for Lotte World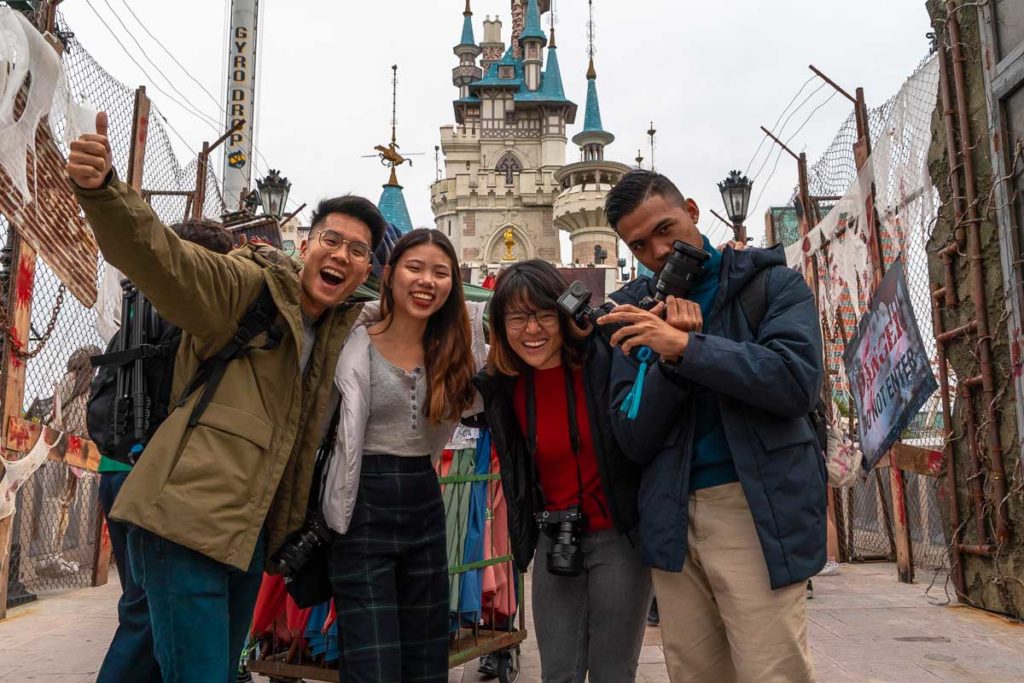 Amidst the adrenaline-pumping rides and magical festivities, Lotte World feels like a Korean Disneyland. But just like Disneyland, Lotte World will hit you with exorbitant ticket prices: ₩62,000, or ~S$64 to be exact.
Rather than shell out that much money, pre-book your tickets from Klook. Tickets go for ~S$40, meaning you'd enjoy a discount of ~38%!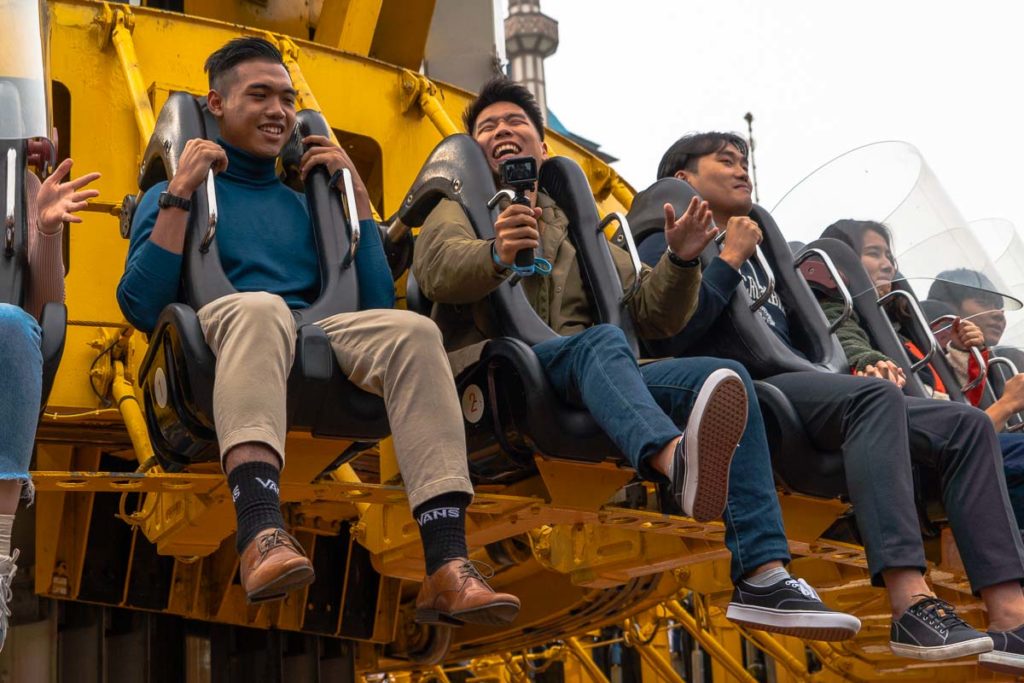 If you're unsure of your Seoul itinerary, here's the good news: Tickets are open-dated!
*Pro-tip: Select the latest possible date available when checking out your cart and make sure the tickets are utilised before the date. All you'll need to do is indicate a date when checking out, and you can redeem your vouchers anytime before that.
Besides discounted Lotte World tickets, you can also get travel essentials like SIM cards and T-money cards for cheaper when you book via Klook.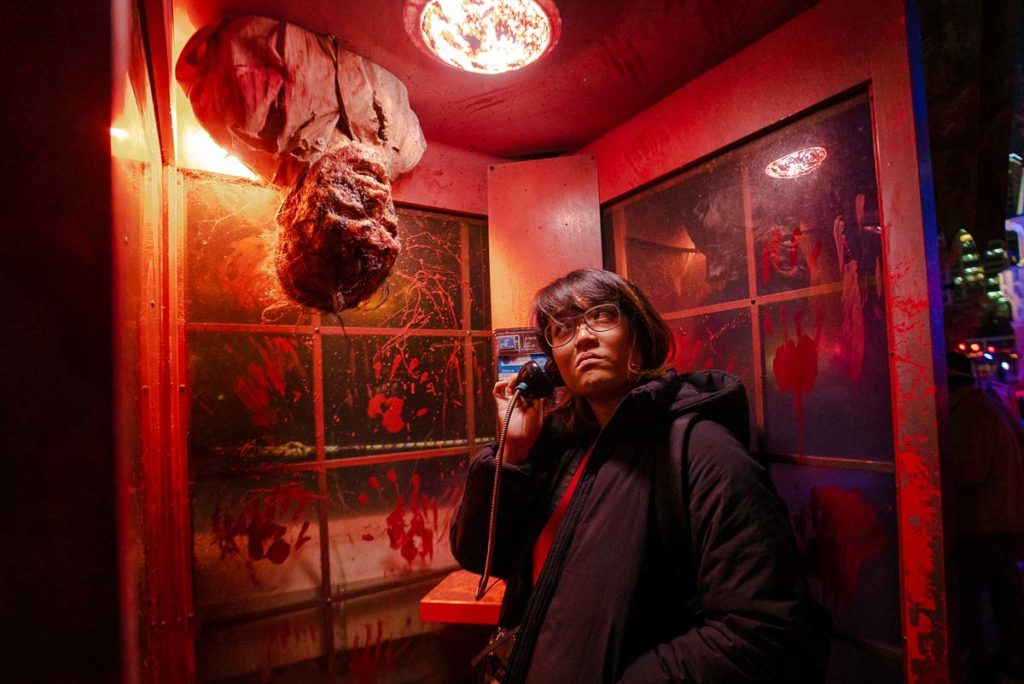 Do you have other tips or tricks that our Lotte World guide missed out on? Share them in the comments below!
---
Like what you see? Follow us on Facebook, Instagram, and YouTube for more travel updates!