Fly direct from Singapore to Sydney on Singapore Airlines from S$598!
You could say my parents are pretty adventurous. I was seven when we visited Sydney. Except, instead of a two-week holiday, Sydney became home for two years. My dad got a job transfer and the whole family was brought in tow.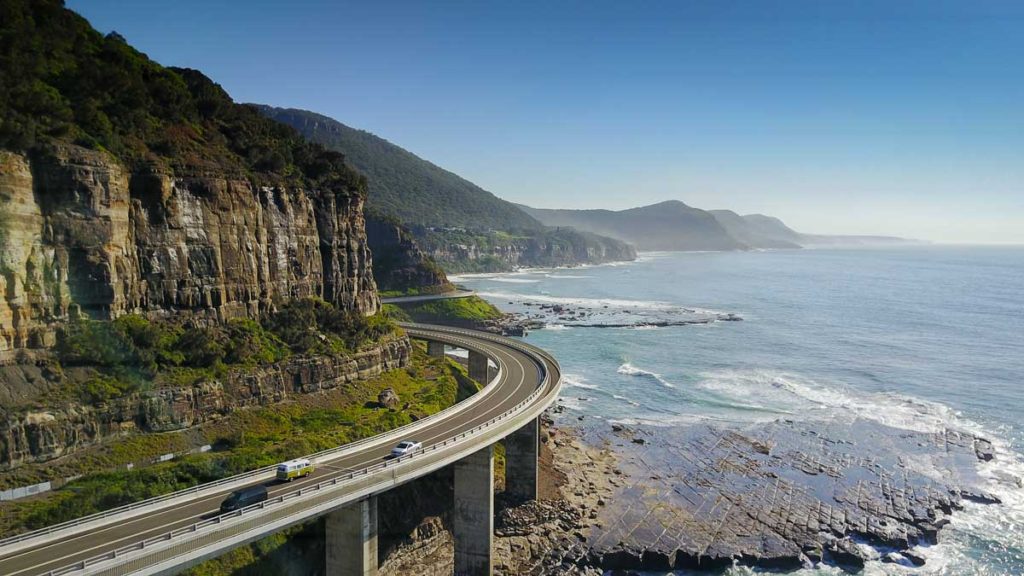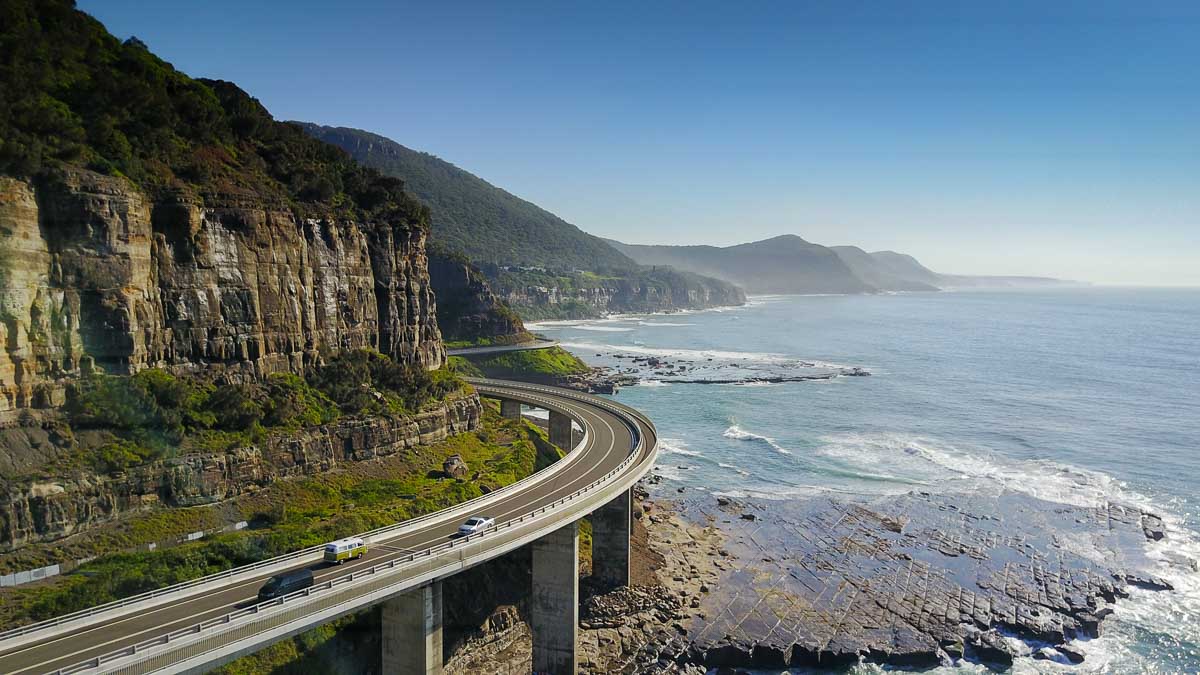 During my school breaks, we took every opportunity to explore the "backyard". On sunny days, we'd hit up one of the national parks or head down to the beach. In winter, we'd drive up to the Snowy Mountains and stay in a cosy cabin hut.
There were so many vivid memories of experiencing things for the first time, indulging in the nature we lack back home, and long drives on gorgeous coastal roads — bickering about who farted in the car.
Read also: 9-Day Australia Road Trip Itinerary Around The Best Of NSW — Sydney, Blue Mountains and Beyond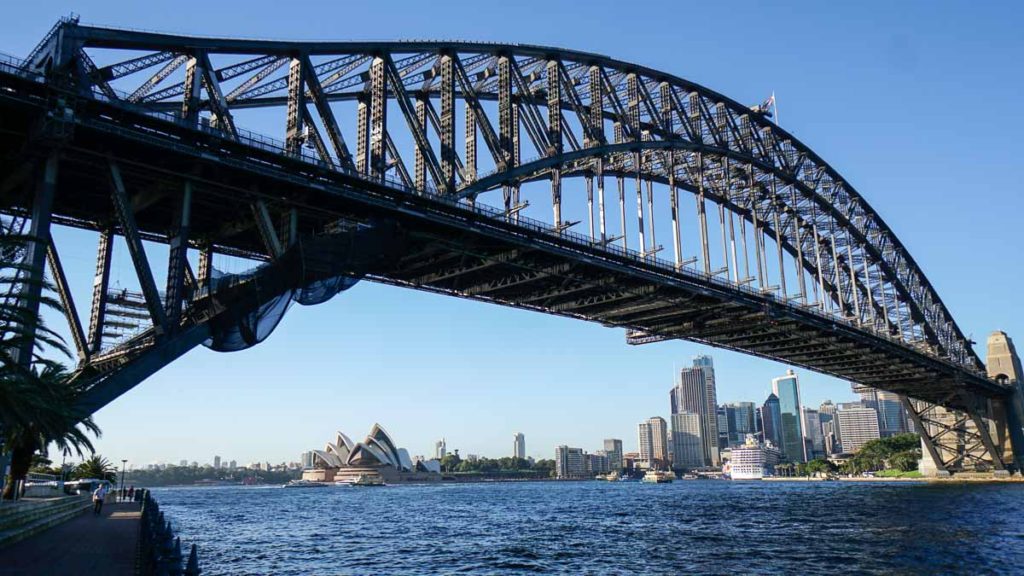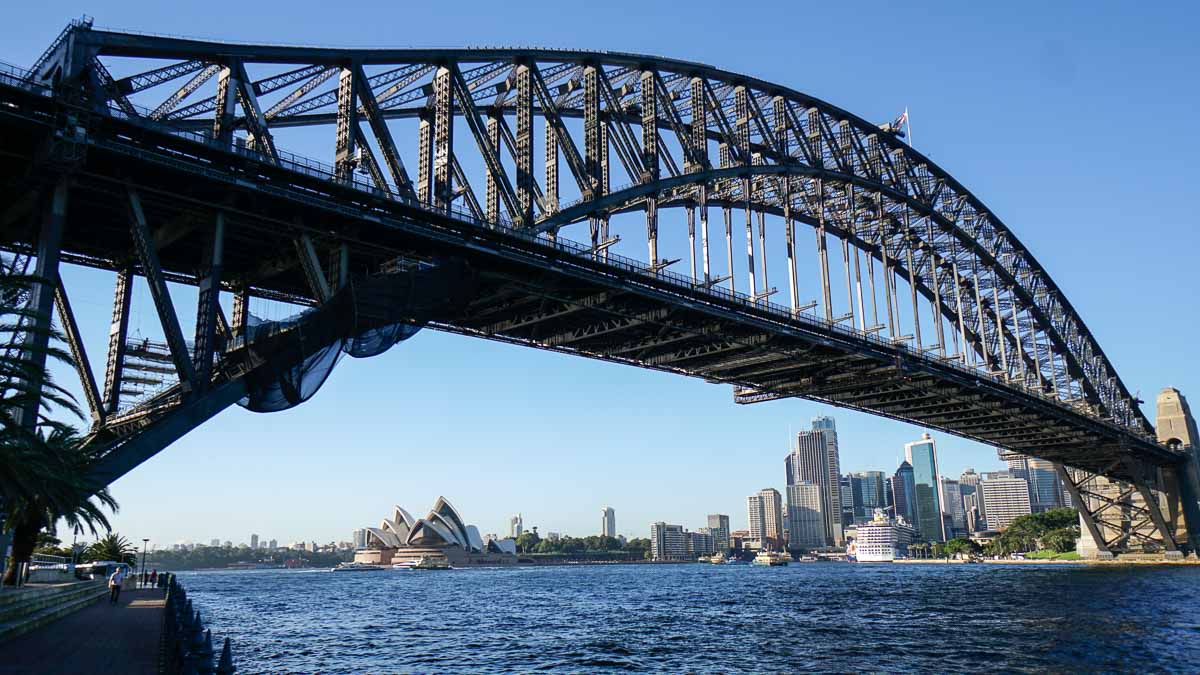 People say planning a trip for the parents is troublesome, but I bet they went through quite a bit to plan trips for us when we were little too. So here's paying it forward — stick to the end for two specially crafted itineraries — for those who want to return their parents the favour! These itineraries are definitely more chill but certainly not any less exciting 😉
In the meantime, here are five reasons why Sydney really is the perfect getaway to reward your parents:
1) These Thrilling Views From Up High
Skydiving was the first thing on my mind when I first visited Australia without my parents. But other than skydiving, there are lots of epic alternatives your parents can enjoy too.
Catch the sunrise on a hot air balloon in the Hunter Valley: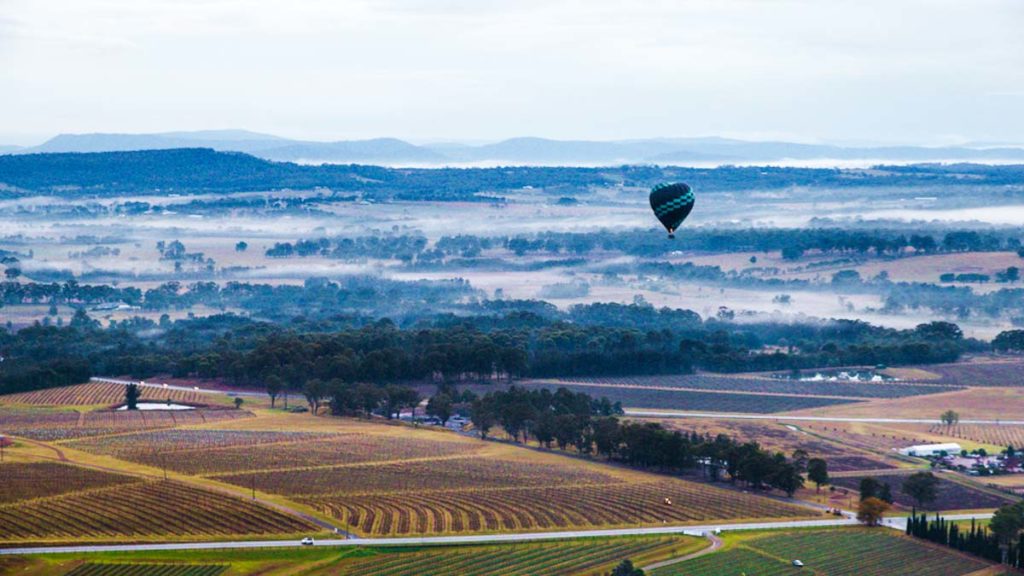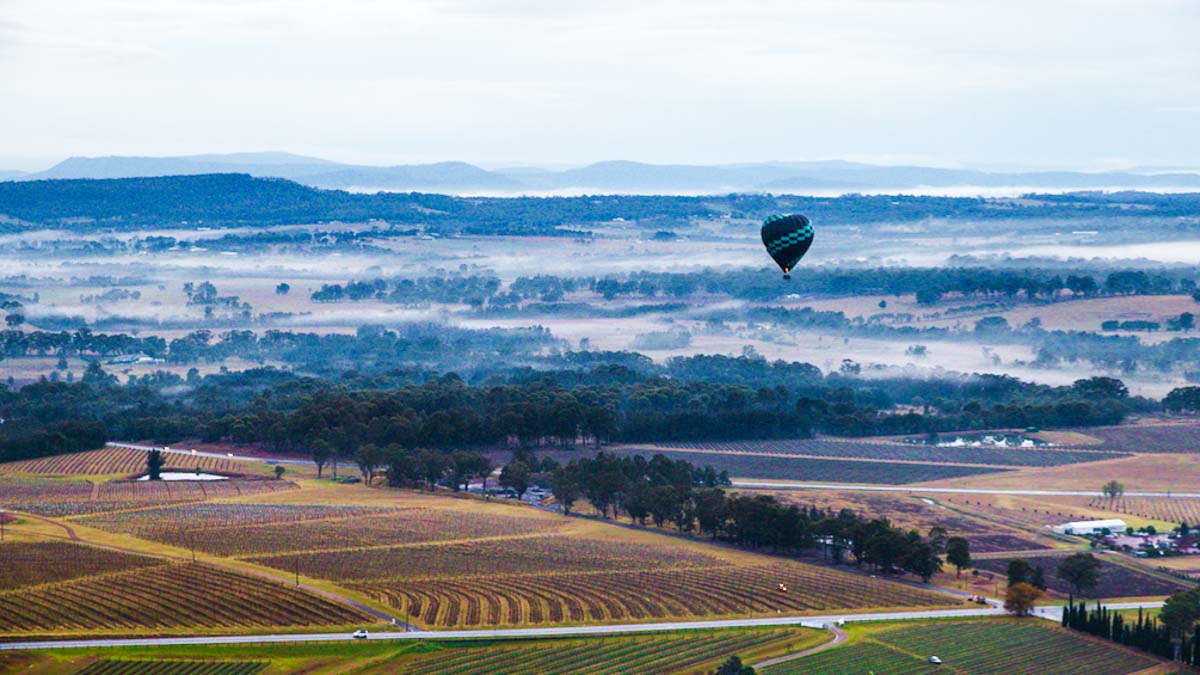 Home to some of Australia's oldest vineyards, the Hunter Valley is also a great pit stop for wine and cheese tasting.
Take a scenic seaplane ride from Moruya Airport: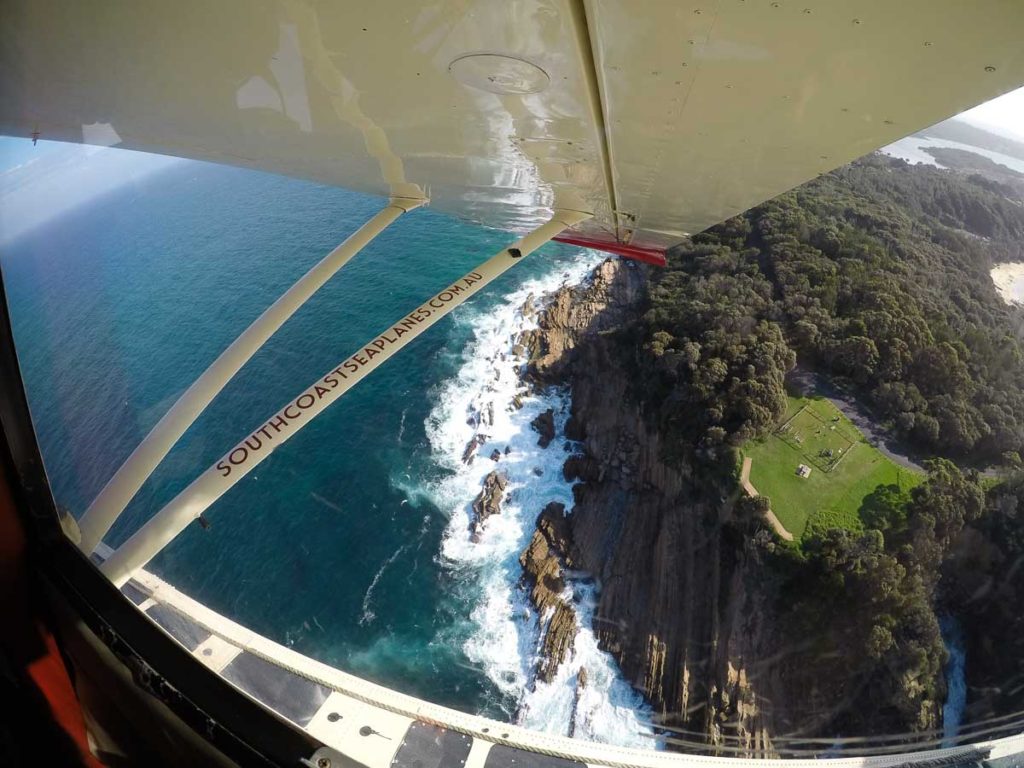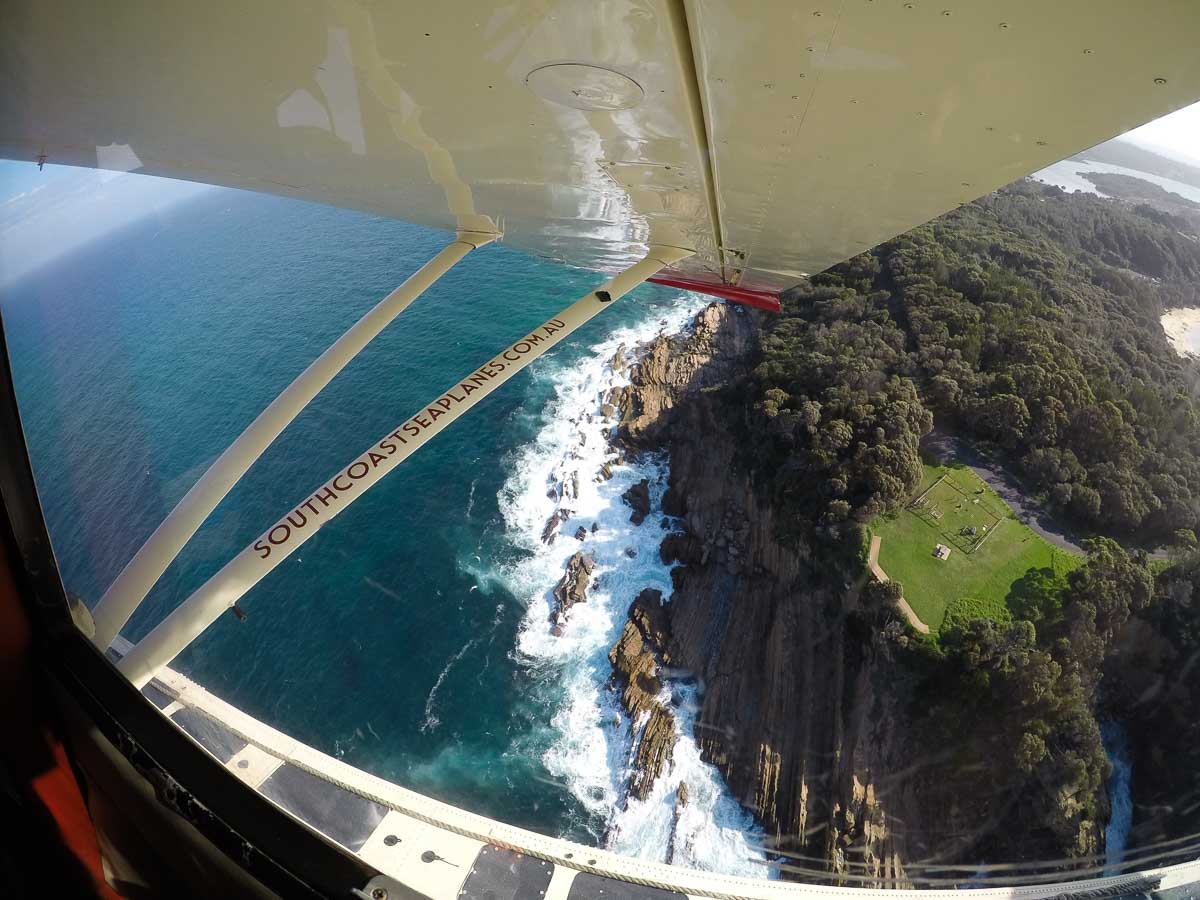 The flight goes all the way down south to Montague Island, which is home to hundreds of fur seals — if you look closely, you might be able to spot them on the rocks.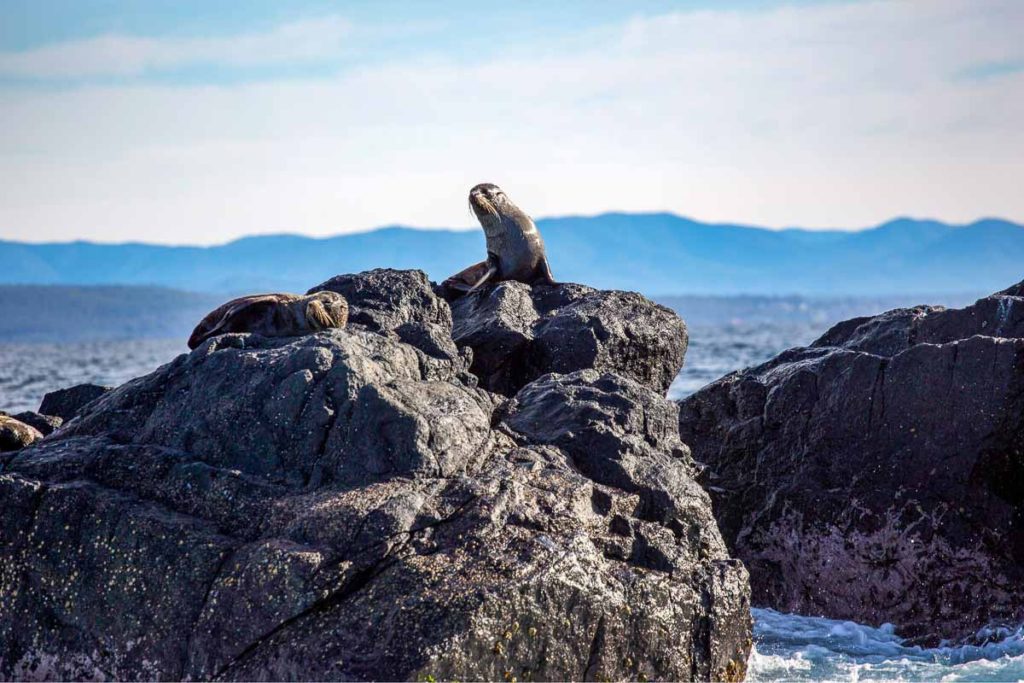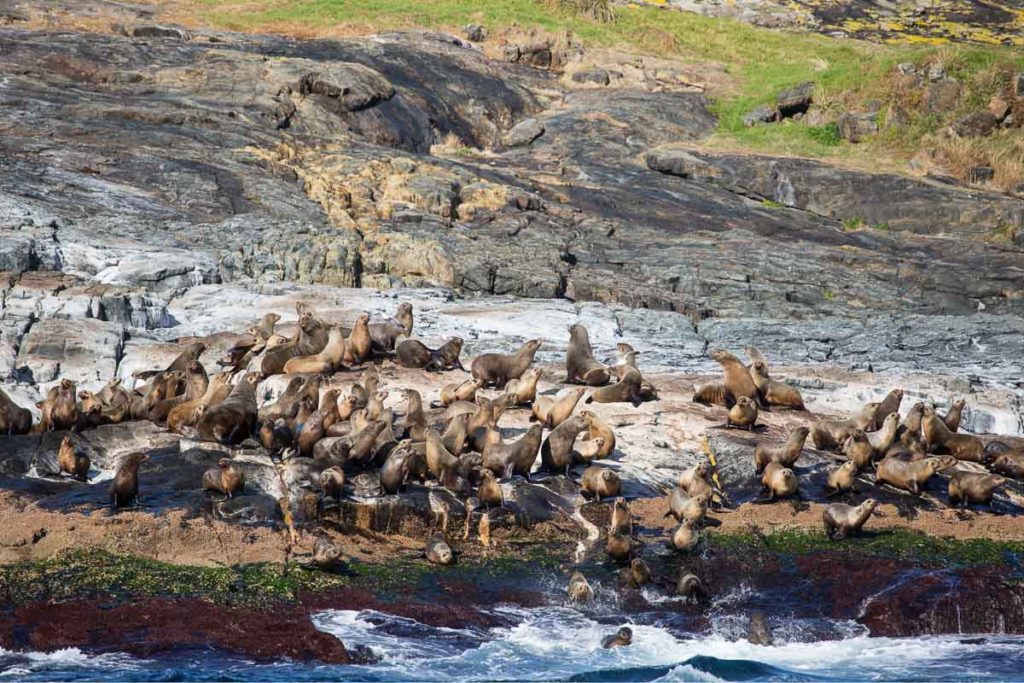 If you're driving south to Narooma, you can hop on one of the day tours with Island Charter Narooma to visit the fur seals up close or even snorkel alongside these 'puppies of the sea'.
Or just book the parents that surprise skydiving session: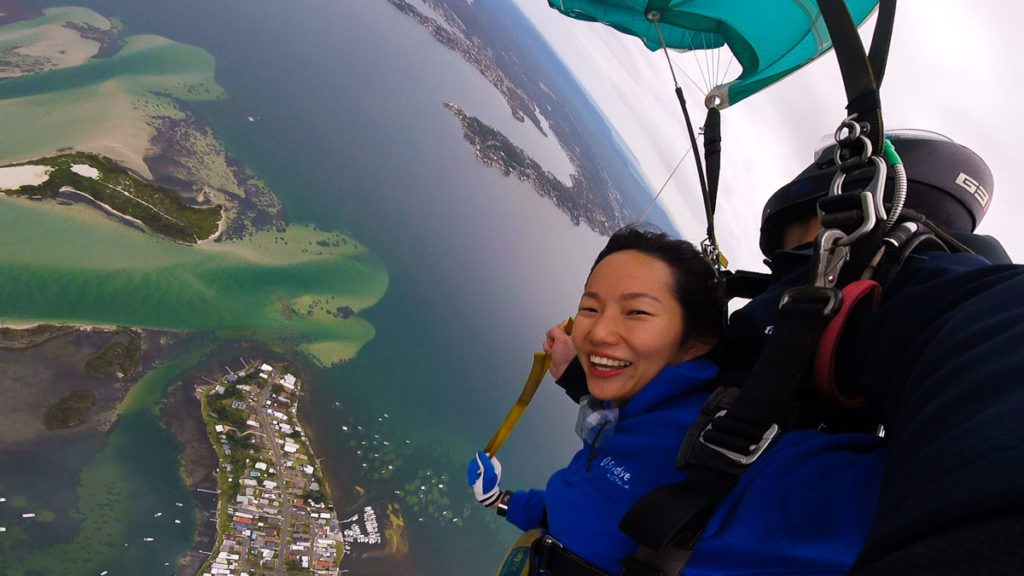 I once met a 74-year-old on a bungy platform and his goal was to jump off every AJ Hackett Bungy platform in the world.
If you ask me to pick between Bungy jumping and skydiving, I promise the latter is 10 times less scary. Warning: the skydiving instructors around here are so skilful that your parents might ask for a second jump.
If your parents are in great health and aren't past 74, why not? 😛
There are five epic drop zones in NSW alone but my favourite by far is Wollongong — it's super convenient to visit with free transfers from Sydney CBD and the views are stunning!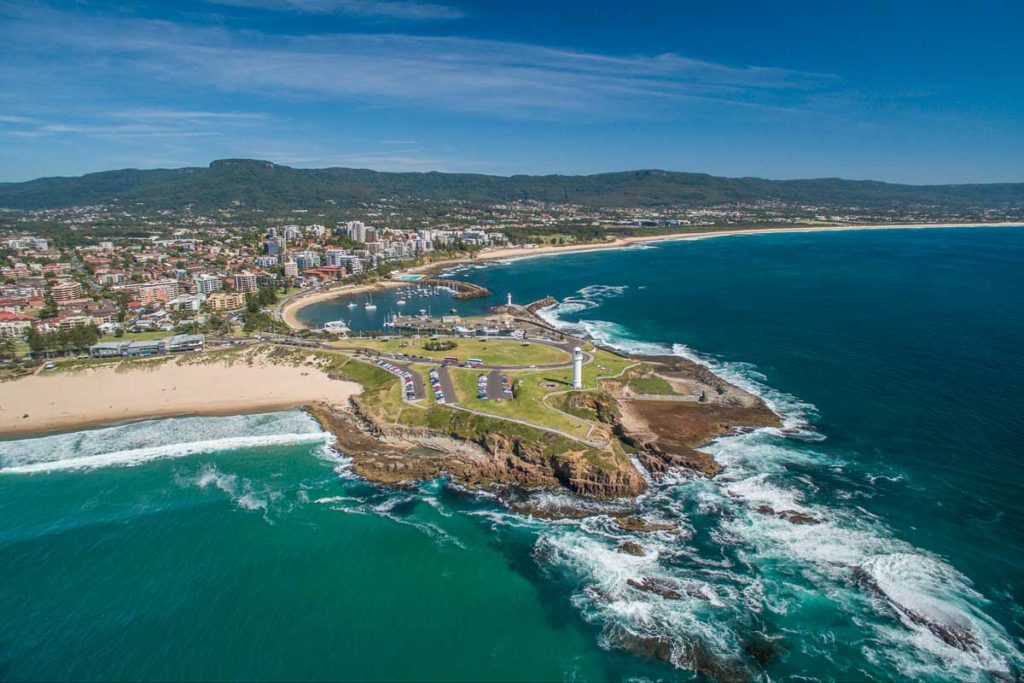 2) Meals are no longer just about the taste of food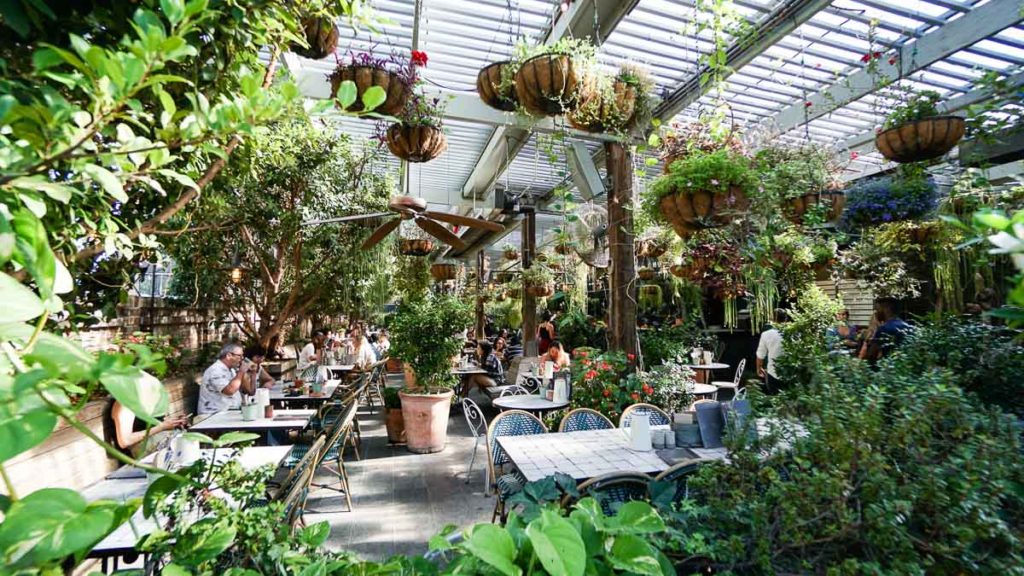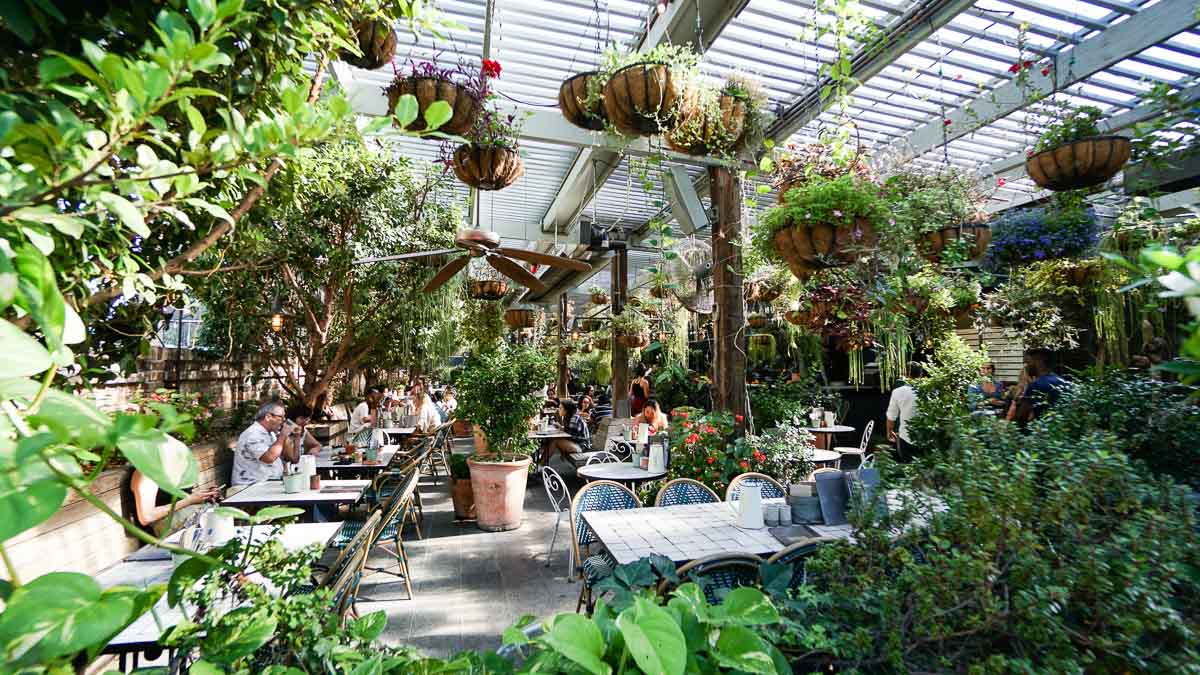 Sydney has an abundance of options when it comes to cafes and restaurants. From Asian comfort food in Chinatown to the quintessential cafe brunch at the Grounds of Alexandria, your family will already be spoilt for choice. But what I found extra interesting are the experiences that come with the meal.
Dine in the tallest building in Sydney with a revolving 360° view of the city: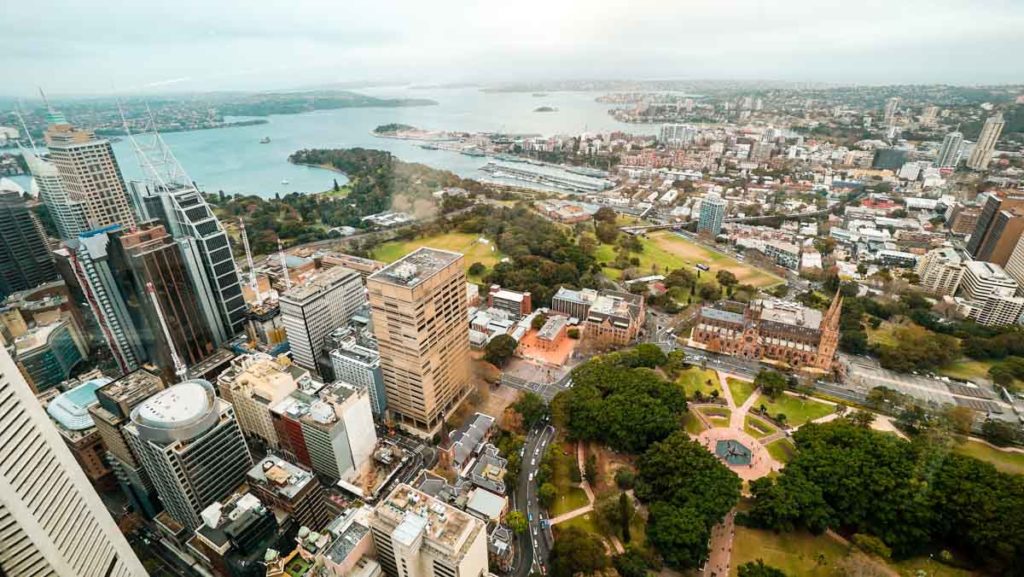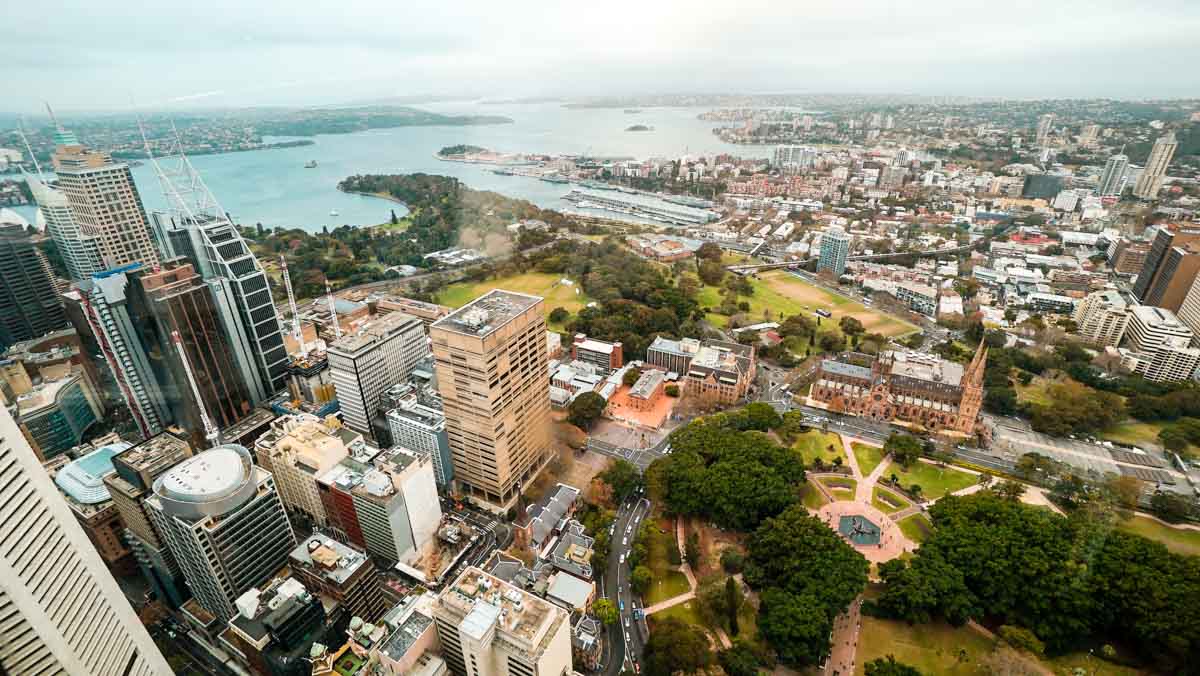 Ride a Horse or Segway through vineyards of the Hunter Valley and end off with a wine or cheese tasting session: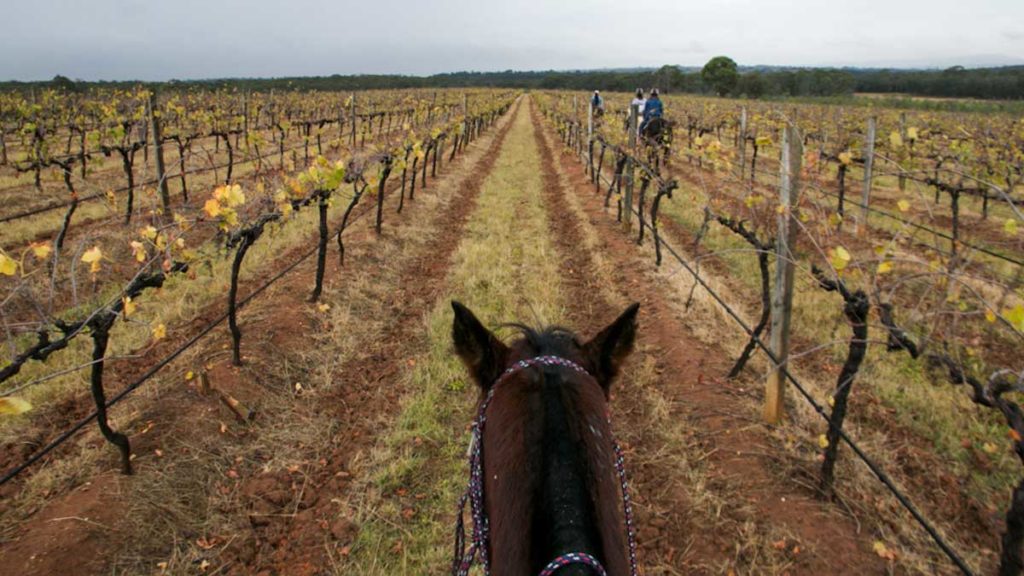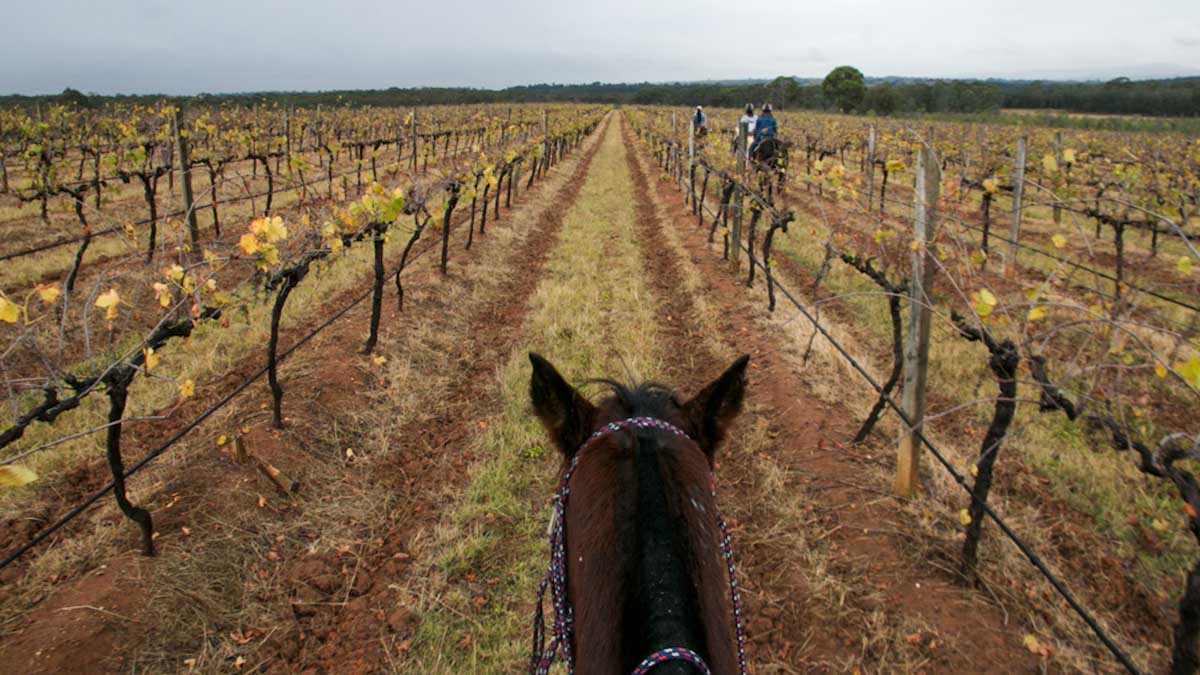 Taste Sydney Rock Oysters fresh out of Pambula Lake on Captain Sponge's Oyster Tour: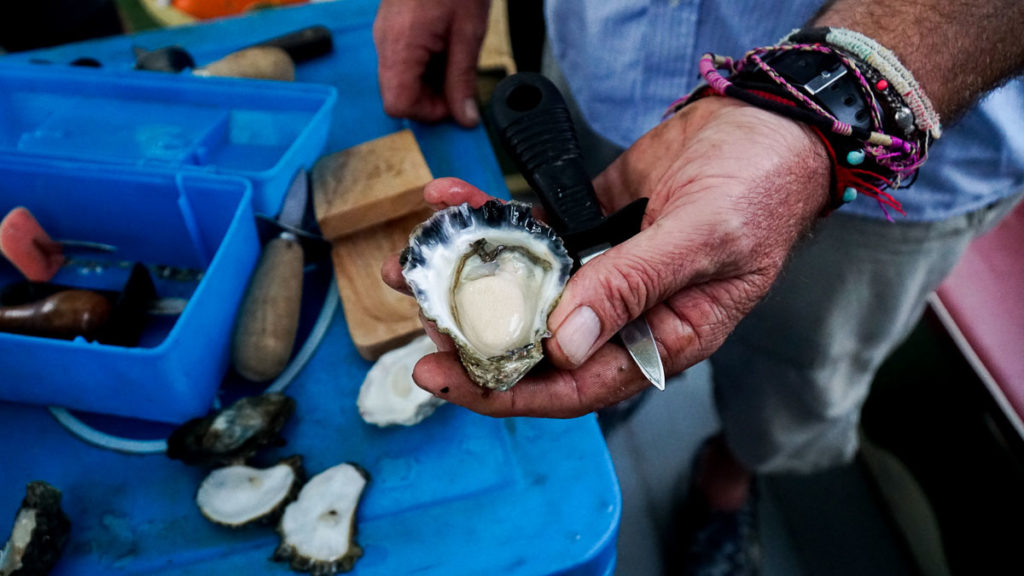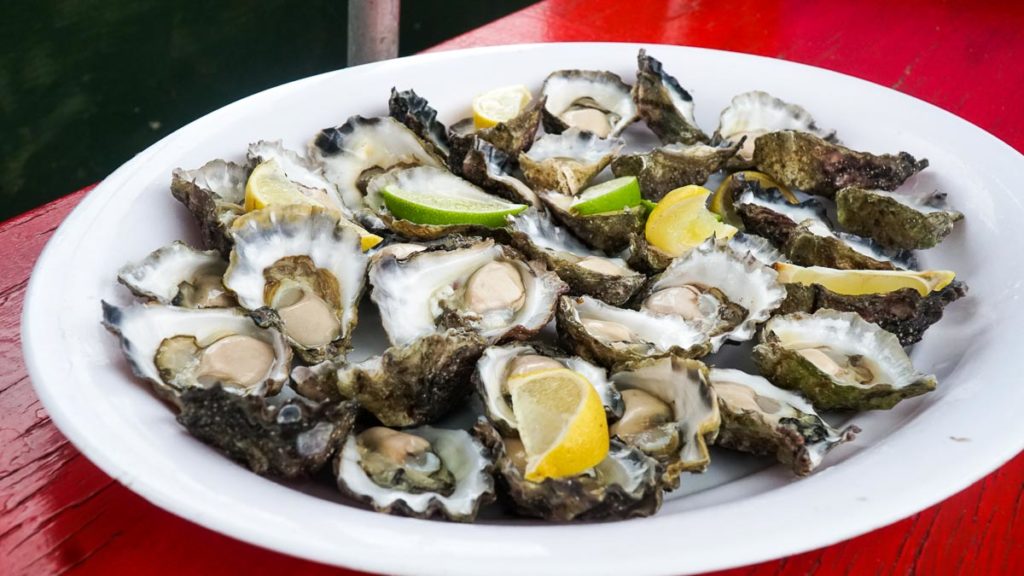 My parents aren't the most adventurous when it comes to food but when paired with these fun experiences, they might be nudged out of their comfort zones to try.
Read also: Sydney Food Guide — 10 Of Our Favourite Food Finds
3) Accommodations away from the city are the best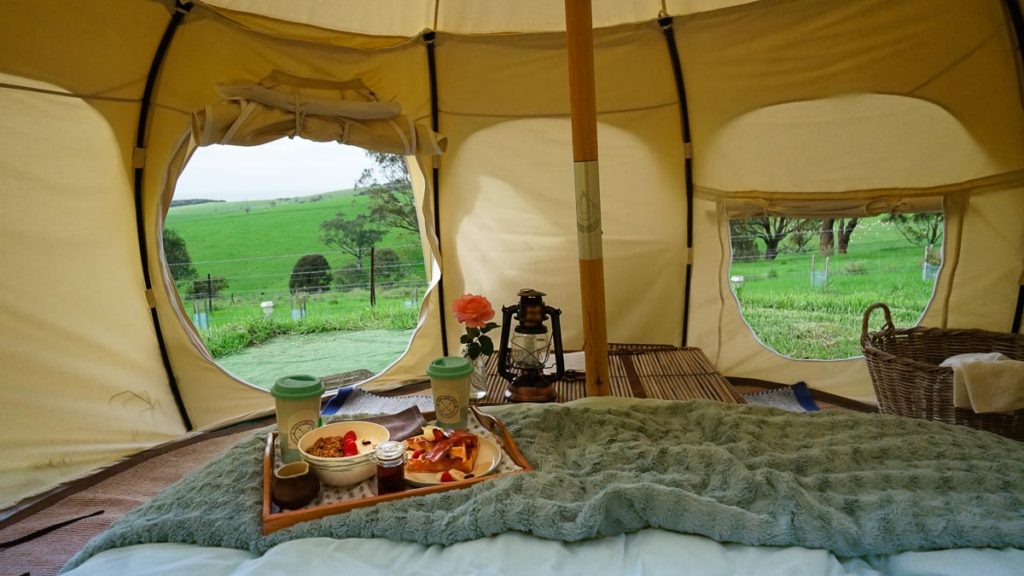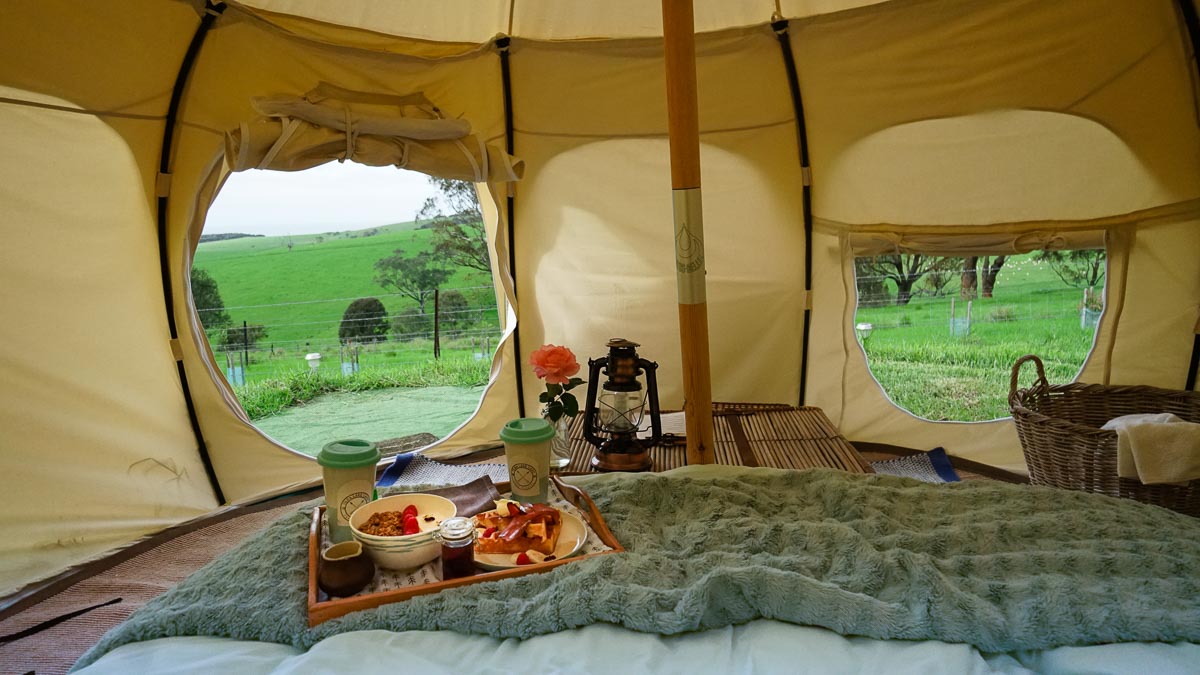 The further you are from the city, the less light pollution you'll have at night which calls for some of the most dazzling night skies.
There were so many nights we had cloudless skies with the Milky Way hanging casually above us.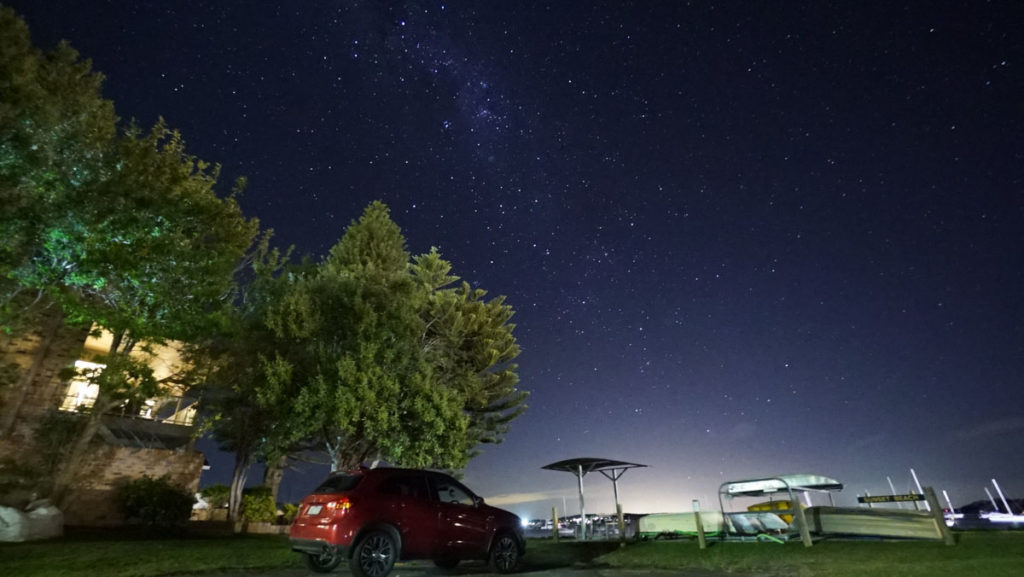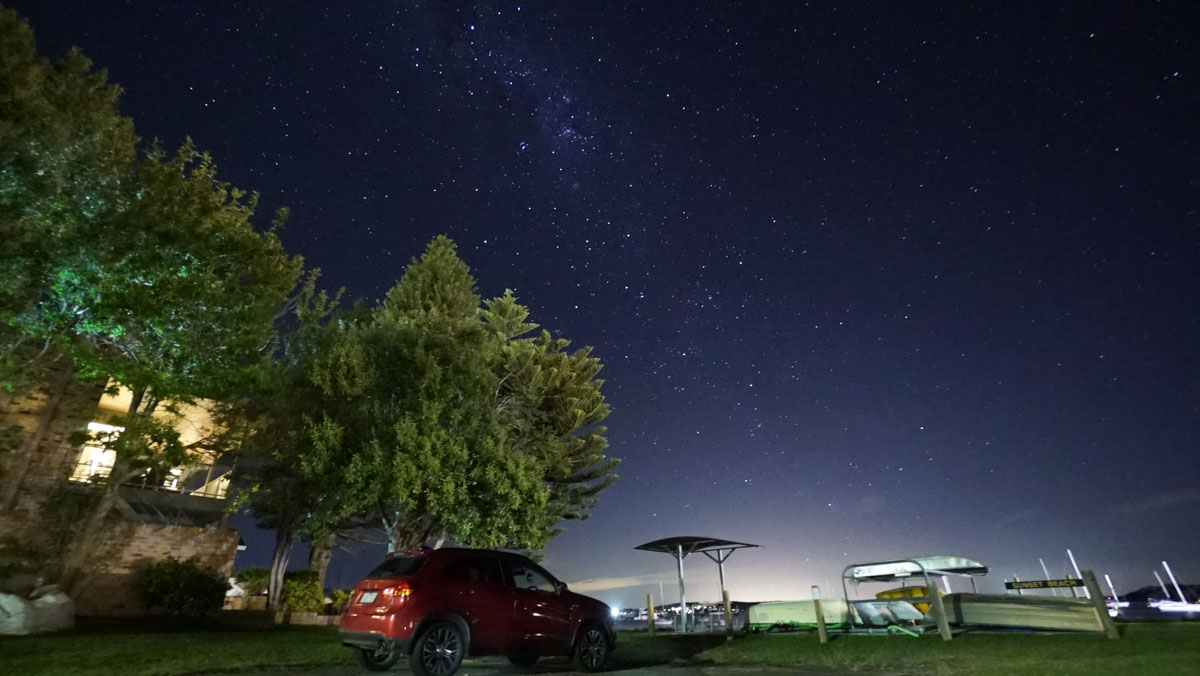 Venture beyond the usual chain hotels and motels, and you'll find some pretty interesting ones on the road. Here are my favourites:
Glamping at Tilba Lake Camp: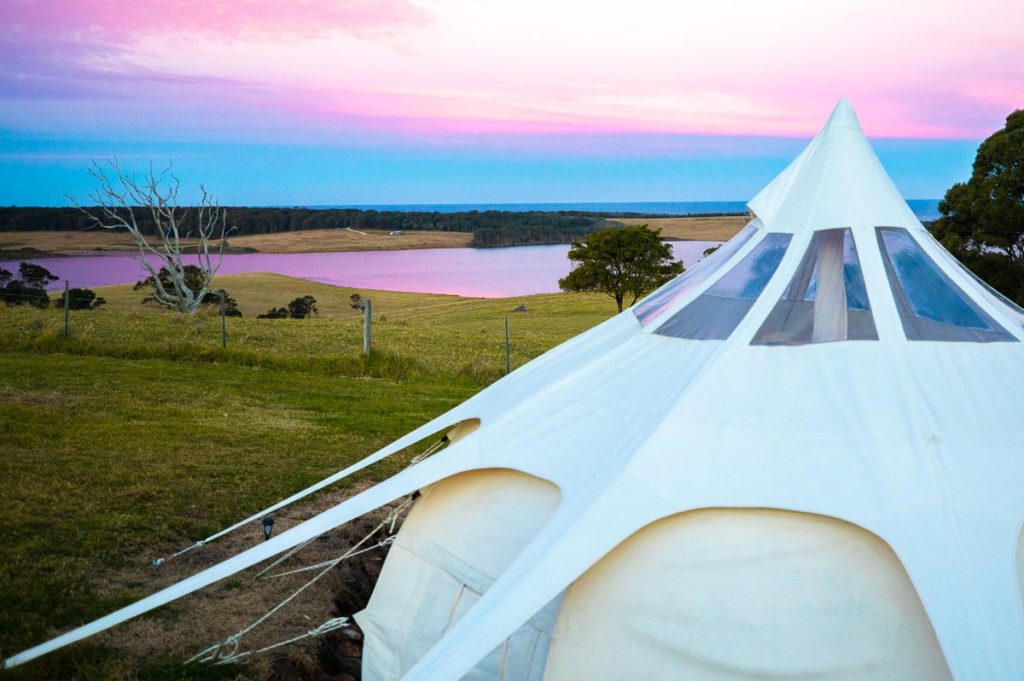 Family-run and located on a quiet 11-acre farm in Tilba. The sun is gentle in the morning and the stars gleam brightly at night.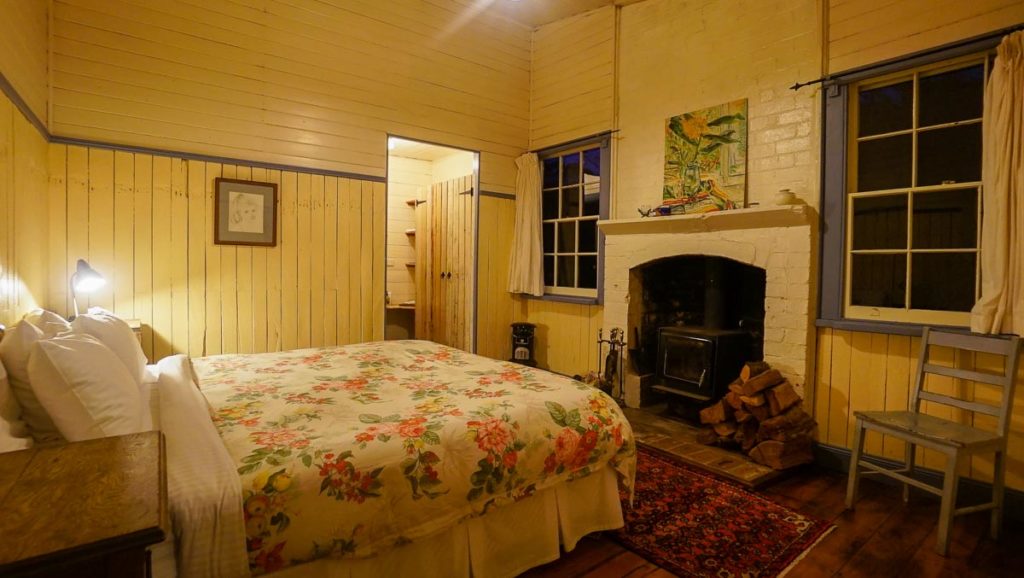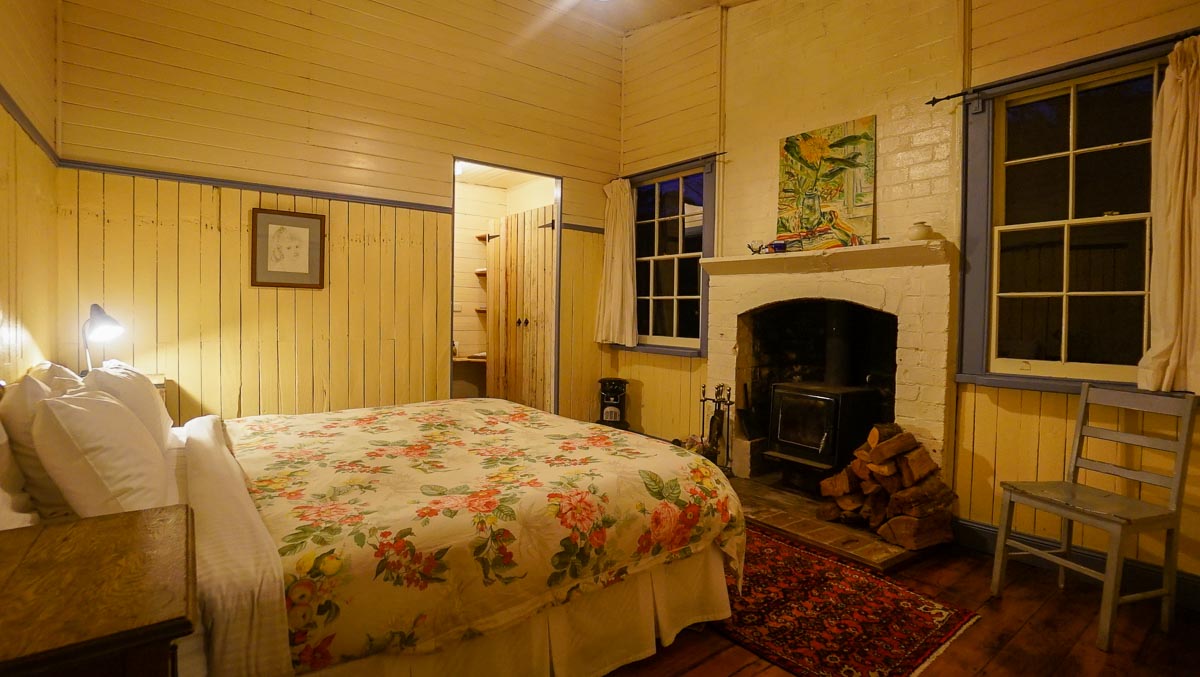 A cosy 3-bedroom lodge at which was a functional dairy plant before it was converted — it's a 10-minute drive from the Blue Mountains Echo Point Lookout.
4) The coastal route is PERFECT for road trips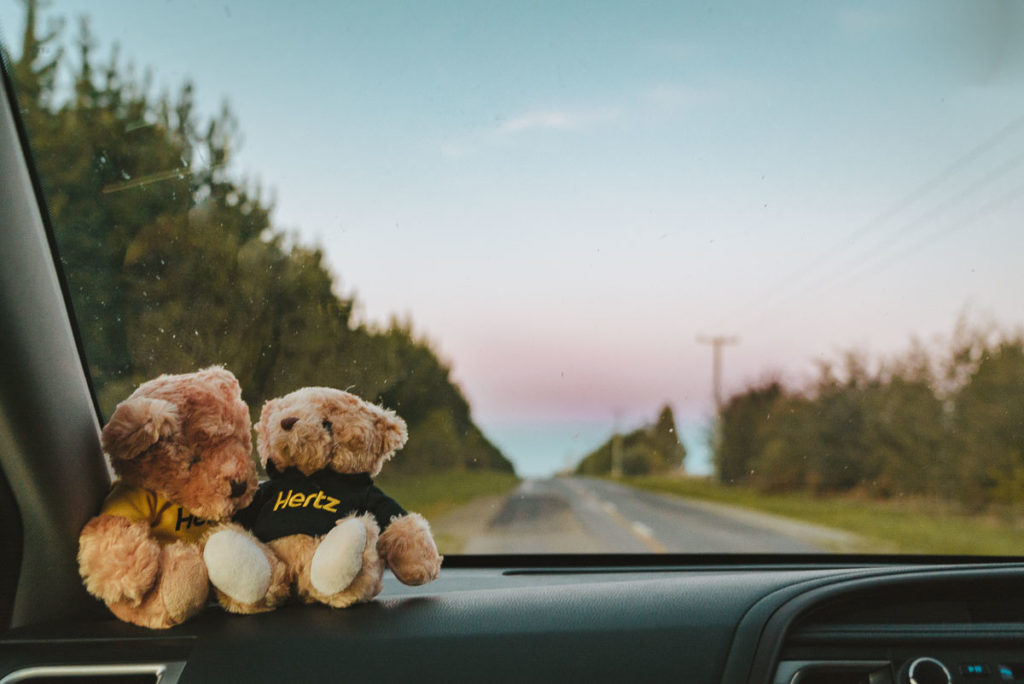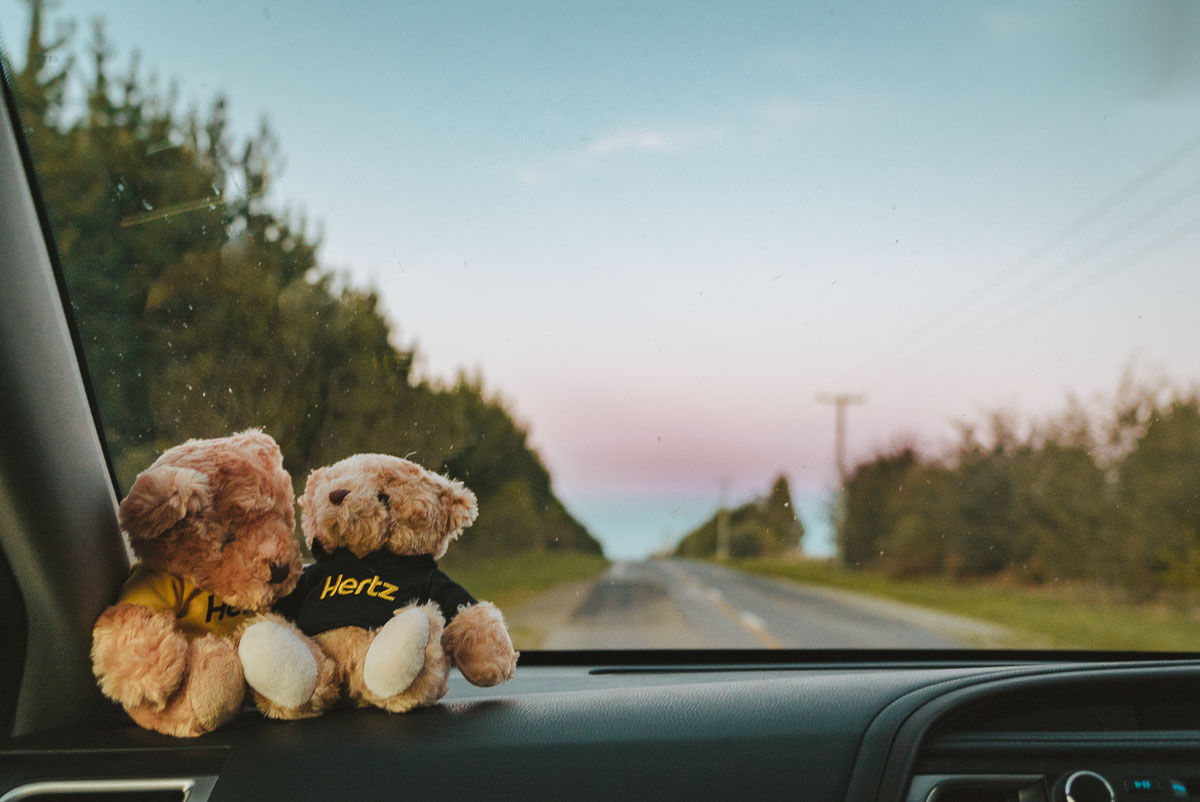 Self-drive road trips are truly the best way to explore the nooks and crannies of NSW.
Data connection can be sparse when driving between the smaller towns. On the bright side, that prompts everyone to get off their phones and talk to each other. Long uninterrupted conversations are rare even over meals these days so road trips are the perfect way to get everyone's undivided attention.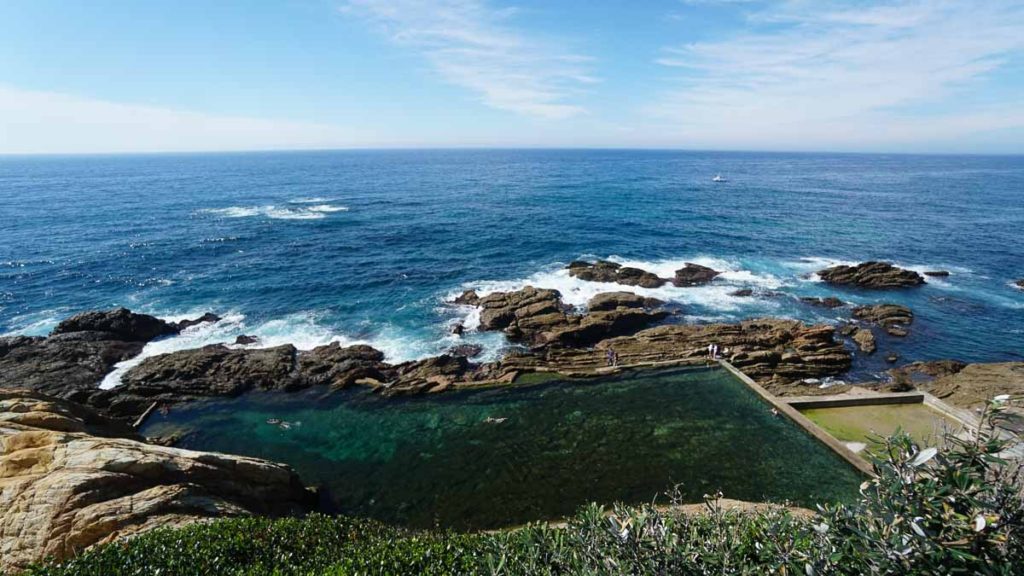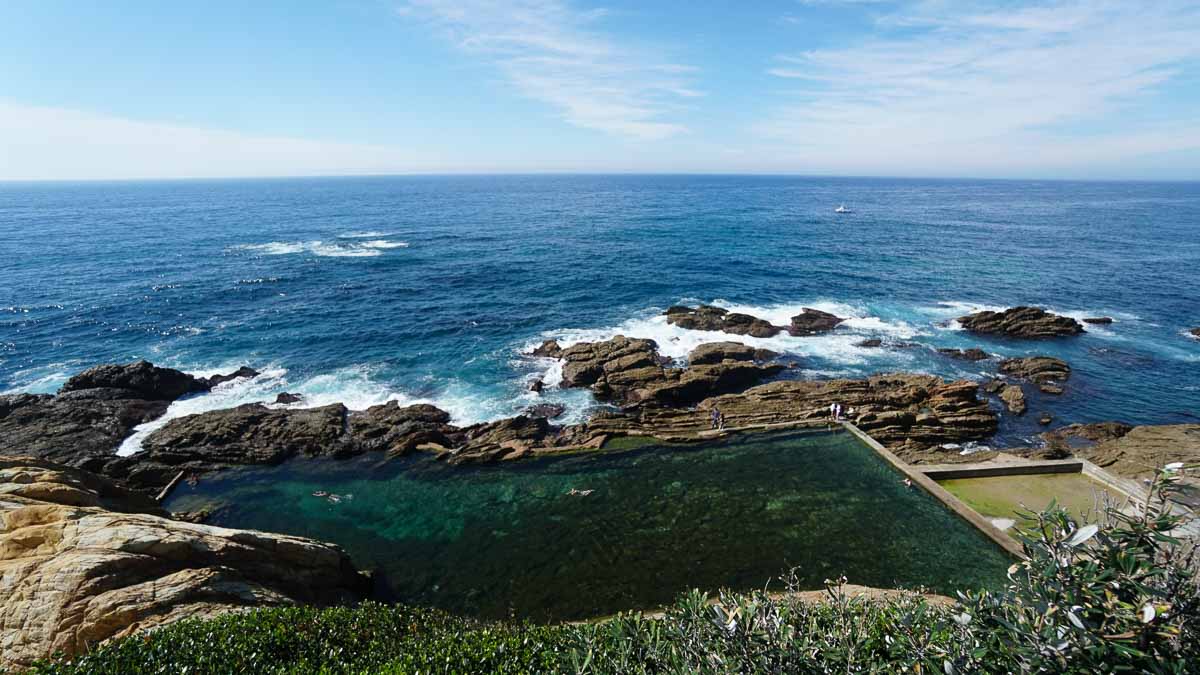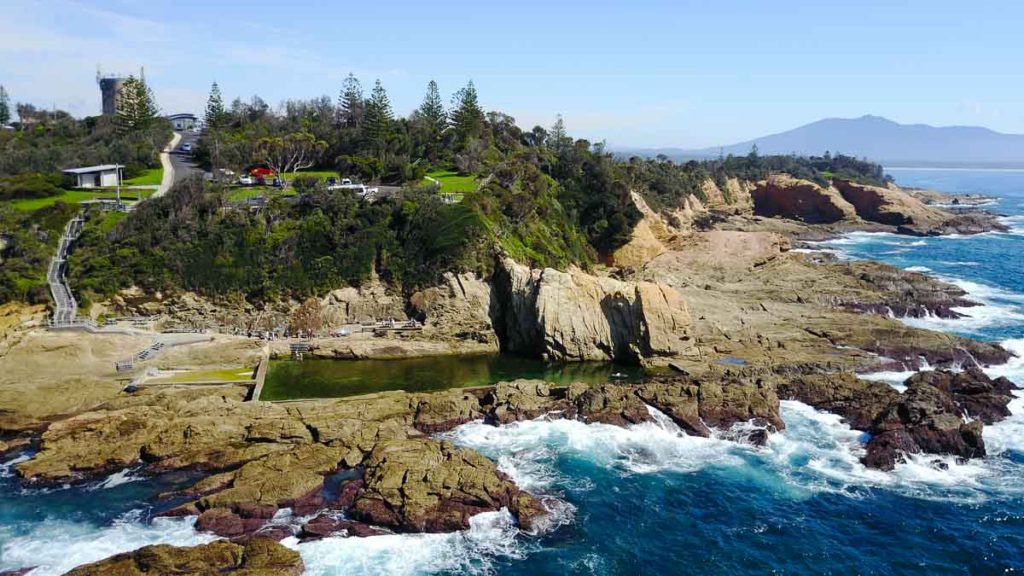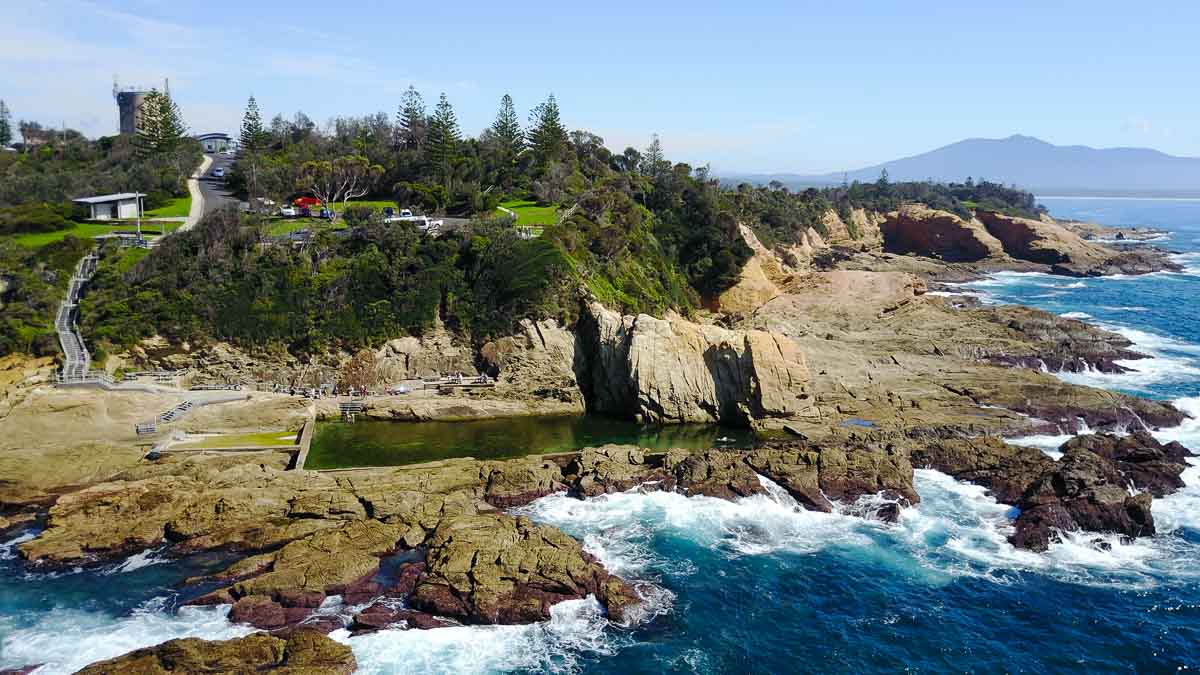 The coastal drive on the south coast of Sydney has some of the most spectacular views. The famous Sea Cliff Bridge, the Bermagui Blue Pool and the iconic Australia Rock are just some of the most unique sights you can expect.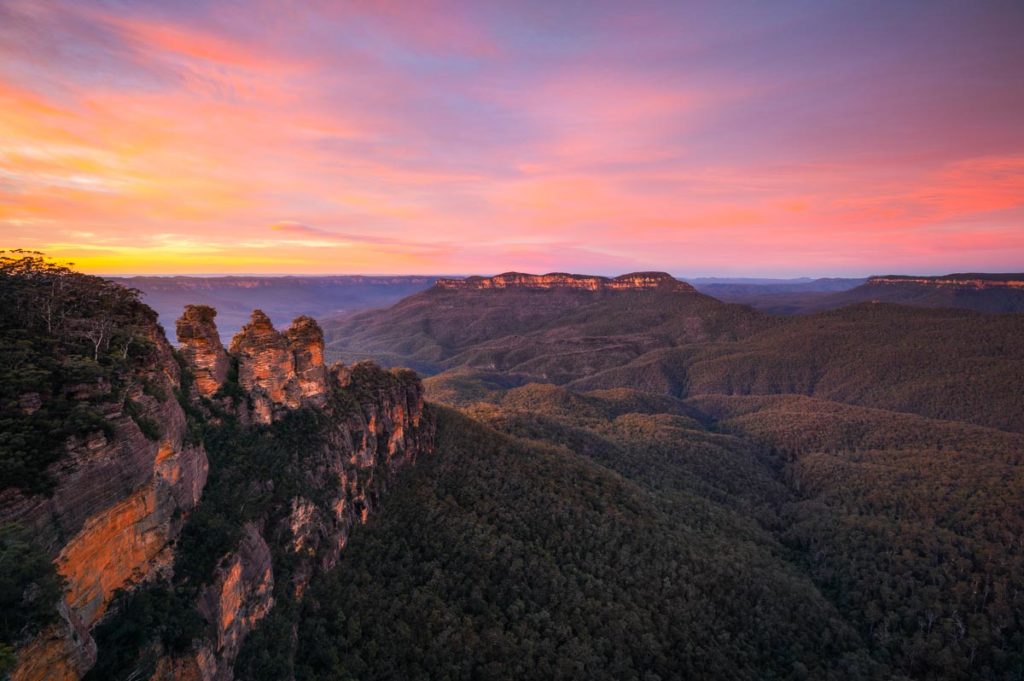 The North and West regions of Sydney have gems of their own too — the Blue Mountains, Jenolan Caves, Hunter Valley and Port Stephens.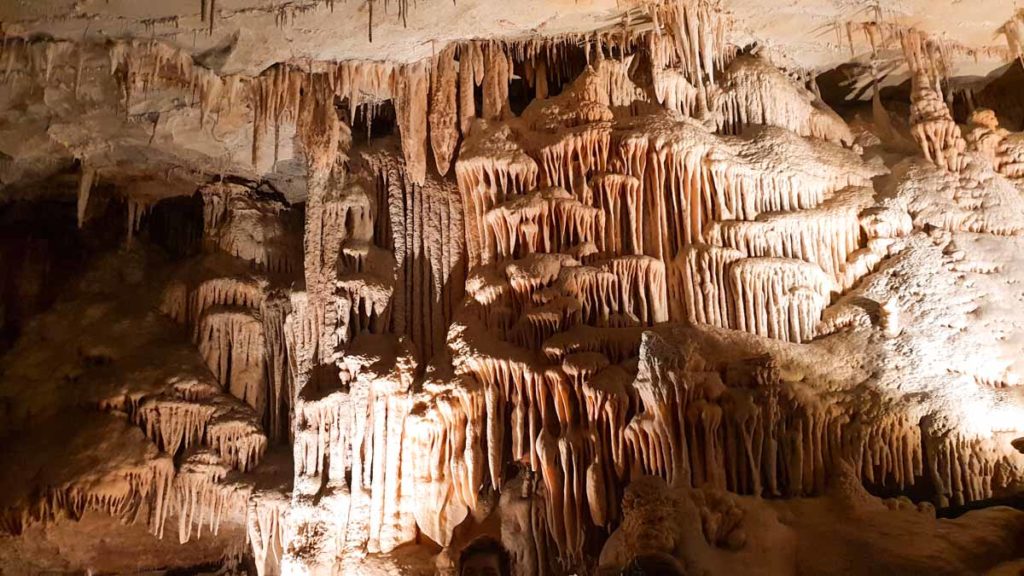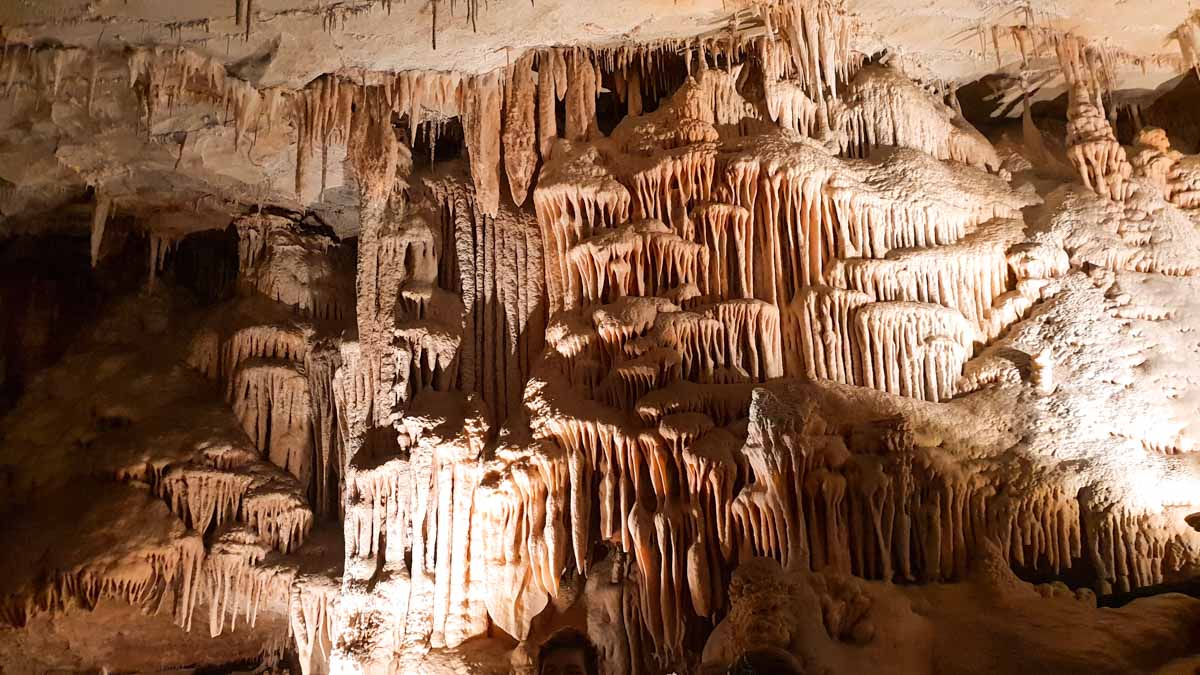 *Pro-tip: Parking is sparse and expensive within Sydney so opt to pick your car up just before leaving the city — you can get around in Sydney easily via public transport — or leave Sydney as the final destination and drop off the car once you arrive in the city.
5) There are so many epic photo opportunities!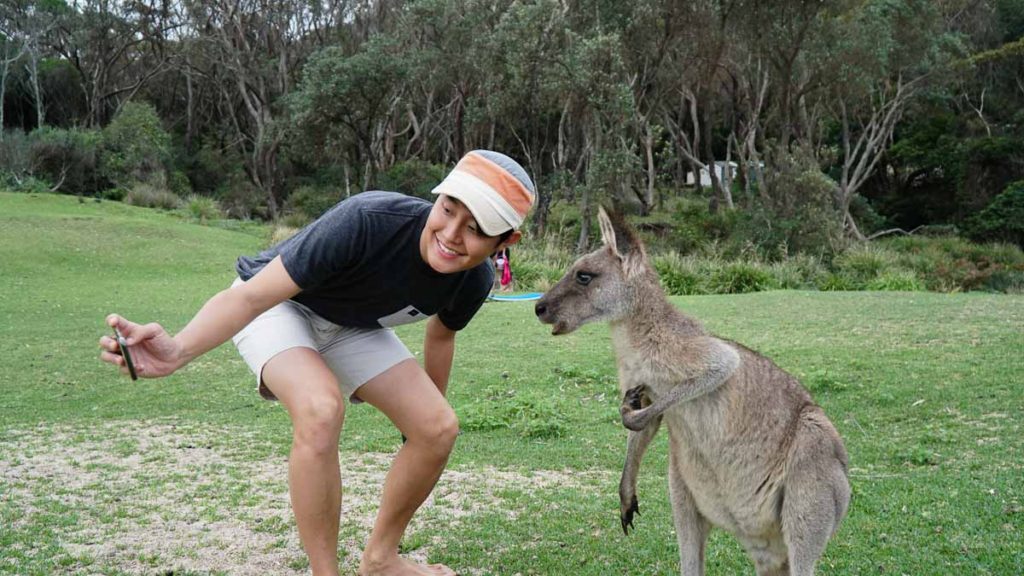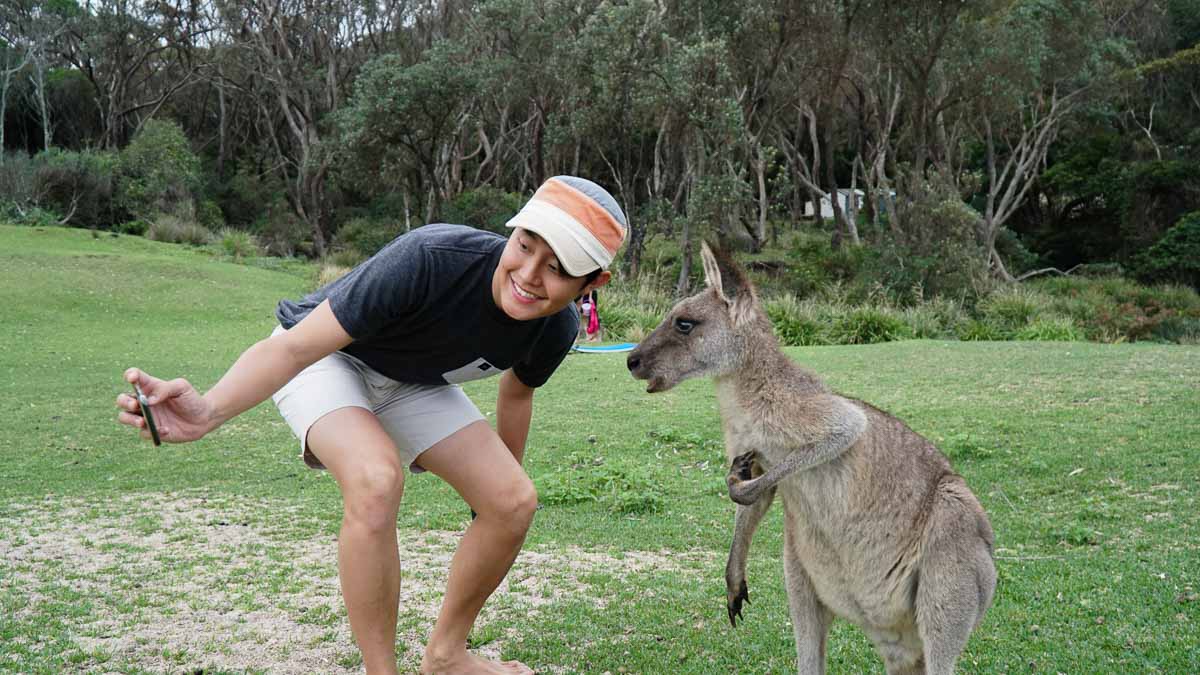 The best thing about road trips is the freedom to run on your own schedule. As you're driving down the coast, you'll see many signboards edging you to detour. So when Google says it's an hour drive, buffer in an extra 15–30 minutes, possibly even an hour for good measure.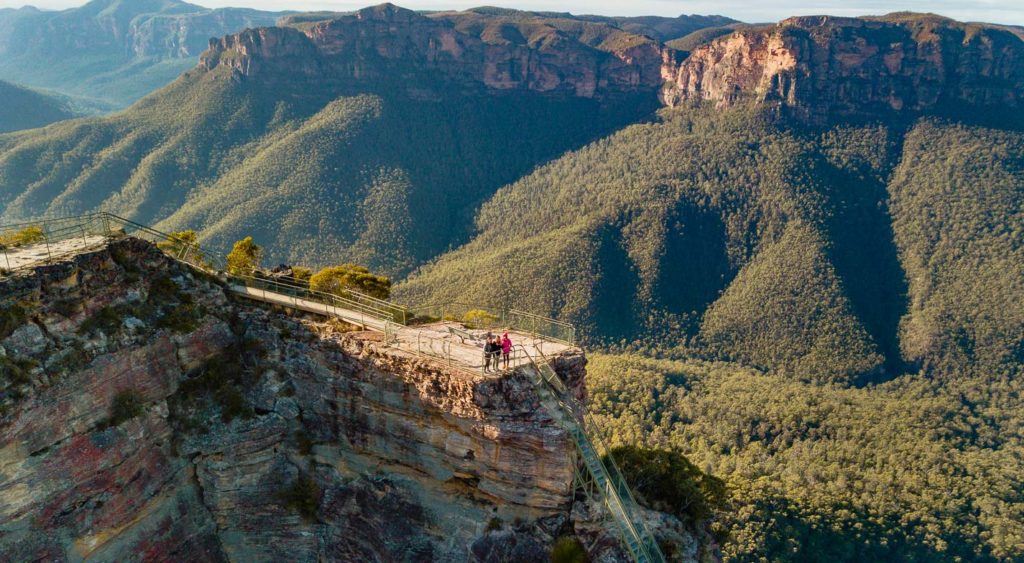 Happiness doesn't only exist in the moment. When we recall a memory, happiness is relived. And there's no quicker way to bring back a memory than looking back at these preciously captured moments.
Years down the road, your memory of these places will be fuzzy but you'll never forget how you felt in these little moments with your parents — make these count.
Suggested One-Week Itineraries
A) Sydney South Coast Road Trip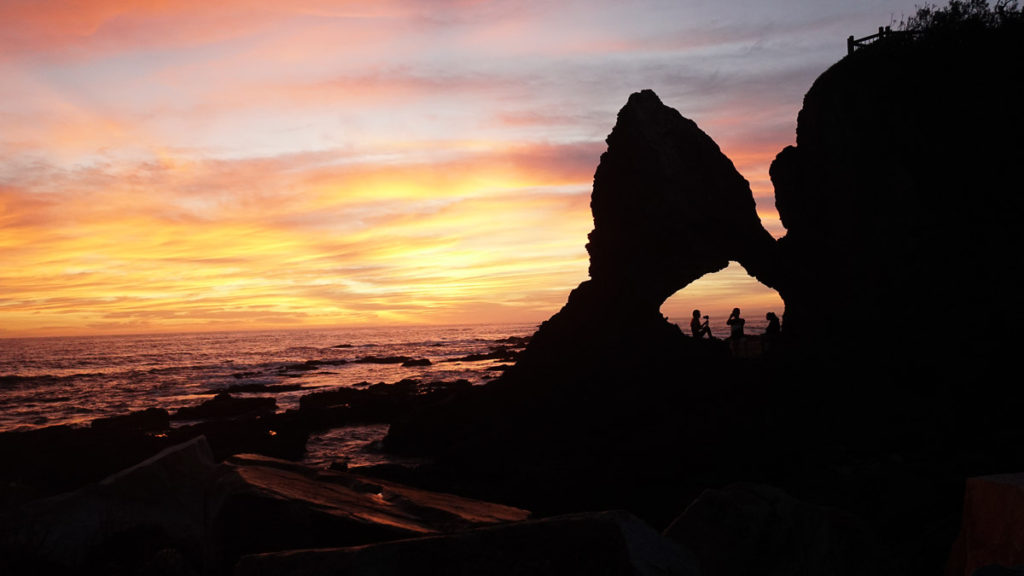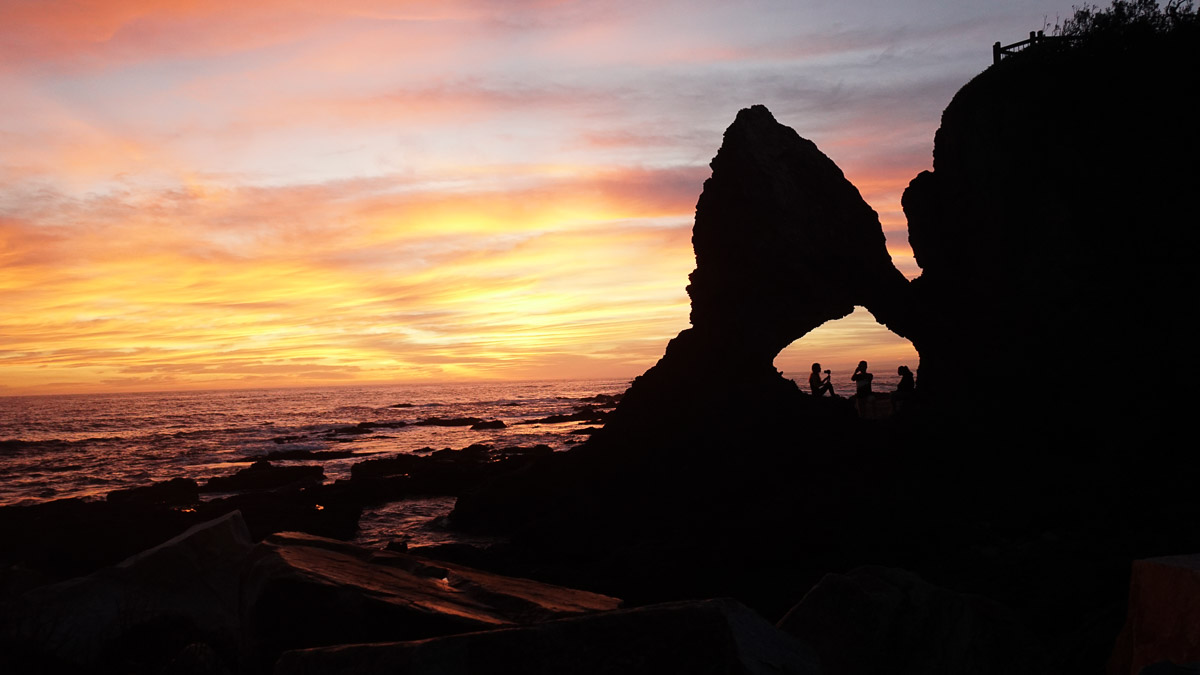 Day 1: Pick up a rental car, pack a picnic and head to the Royal National Park for lunch. Visit the koalas, emus and wallabies at Symbio Wildlife Park. Arrive in Wollongong before the sunsets.
Day 2: After breakfast, take a morning stroll along Wollongong Beach (or book your parents a surprise skydiving session 😜). Stop by Kiama Blowhole and wait for the spectacular jets of sea spray. Drive down to Jervis Bay for some of the whitest sand beaches. Watch the pro surfers do their thing or sign up for a beginners' surf class.
Day 3: Continue south towards Moruya for that scenic seaplane ride — but don't forget to stop by Pebbly Beach to see wild kangaroos. Stay at Batemans Bay or if there's enough time, drive down to Narooma.
Day 4: Catch the sunrise at the iconic Australia Rock. Book a boat tour with Island Charter Narooma and Montague Island or opt for a snorkelling/diving tour to get up close to the resident fur seals. Check into Tilba Lake Camp (TLC) before the sun sets.
Day 5: Visit the quaint town of Tilba Tilba, pack a picnic basket before driving out to explore Mystery Bay. If it's a hot day, cool off at the gorgeous Bermagui Blue Pool or just explore the area around the TLC Farm.
Day 6: Start driving up north towards Sydney and make the pit stops you might have missed on the way down.
Day 7: Go on a gastronomic adventure in the city. Enjoy your last day in Sydney before flying home!
B) Sydney, Blue Mountains, Central Coast, Port Stephens & the Hunter Valley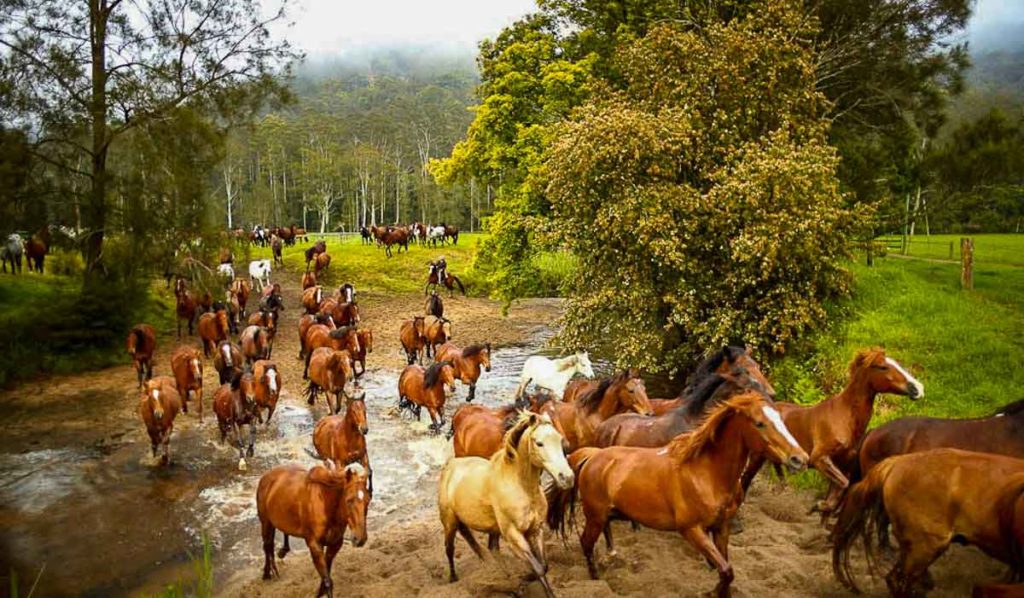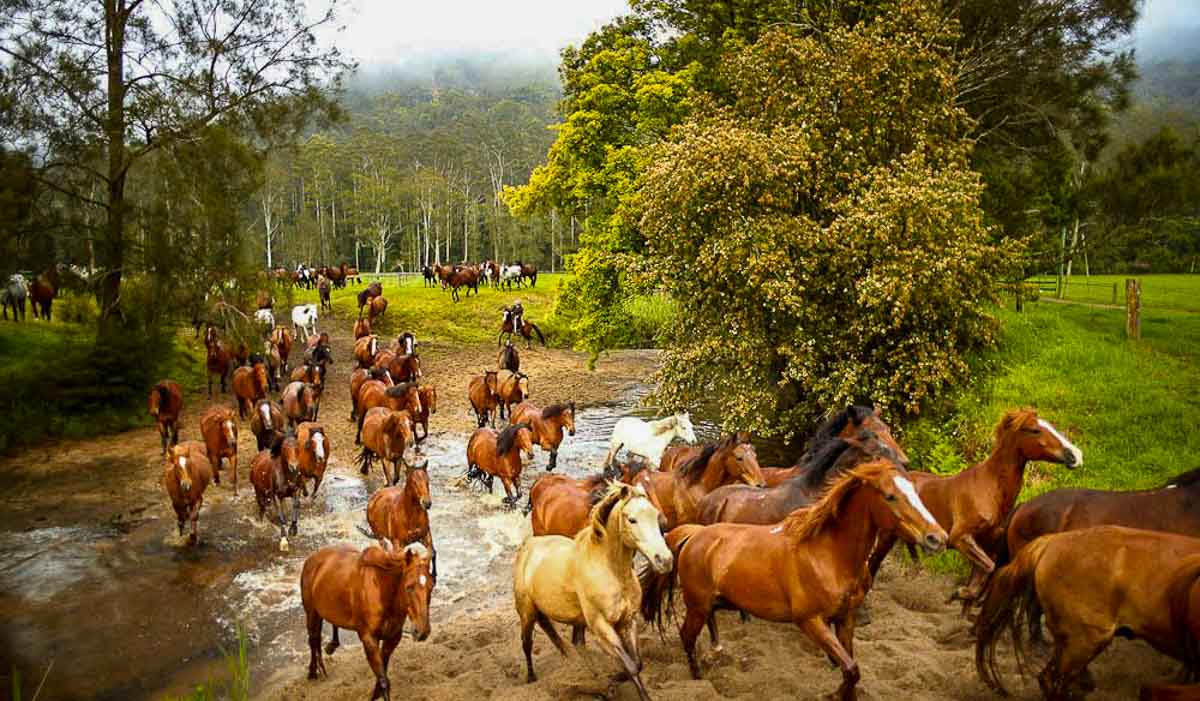 Day 1 – 3: Start by driving up to Blue Mountains, a 90-minute drive from Sydney. You can easily spend 2 nights here exploring the gentle bush walks, riding a cable car over ravines and exploring the massive Jenolan Caves. Check-in at Glenworth Valley in the Central Coast at the end of Day 3 — there are cosy cabins as well as glamping options.
Day 4: Have an easy day exploring Glenworth Valley — horse riding, kayaking, stand-up paddle boarding or simply sipping wine and enjoying the views. Keep a lookout for the running of horses (ask the trainers for recommended lookout points) it's a spectacular sight when the 200 horses are all released to roam freely in the evenings.
Day 5: Drive up to Port Stephens and visit the Stockton Sand Dunes — they're the largest moving coastal sand dunes in the Southern Hemisphere. Grab a guide and a Quad Bike and you're in for a whale of a time. Speaking of whales, Port Stephens has many great vantage points for spotting whales during the migration season from late May to November. But otherwise, it's home to approximately 100 dolphins that can be seen all year round.
Day 6: From Port Stephens, drive west inland to the Hunter Valley — this is home to some of Australia's oldest vineyards. Visit a cellar door, taste local cheese and wines and don't forget to book that epic Hot Air Balloon experience for the next morning!
Day 7: Catch the sunrise from a Hot Air Balloon before the two-hour drive south, back to Sydney.
Round Trip Flights From Singapore to Sydney on Singapore Airlines from S$598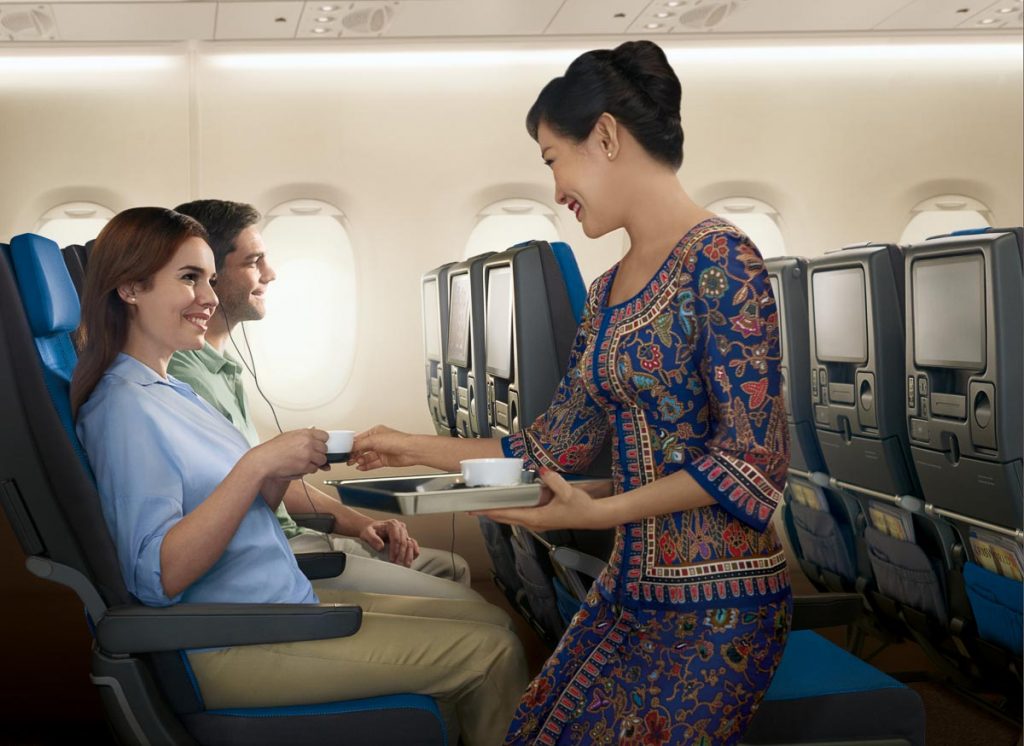 Book your flight with Singapore Airlines from now till 25th August 2019 to enjoy these promo fares* to Sydney!
The beginning and end are possibly some of the most underrated moments of a trip and that's where flight experiences come into play.
A direct flight from Singapore to Sydney is about eight hours. If you rest well on planes, the midnight flight on Singapore Airlines is perfect because that gives you a solid block of rest on its ergonomically designed seats before touching down in Sydney before noon — just in time for lunch!
For the insomniacs, book the morning flights instead so you'll arrive in time for dinner. That way, the family can enjoy a good night's rest before jumping in on the exciting adventures you have planned. No need to feel guilty for bingeing on movies throughout the flight!
Singapore Airlines flies direct from Singapore to Sydney five times daily. Start planning that trip with the folks who deserves a good break!
*Promo applies to selected travel periods between 1st November 2019 – 30th June 2020).
---
This post was brought to you by Destination New South Wales (DNSW) and Singapore Airlines.
For more travel inspiration, check us out on Facebook, Instagram, and YouTube.
View this post on Instagram