Written by: Lim Jia Ying Gayle
Yearning for a short island getaway without breaking your bank? Here are 13 cheap things to do in Phuket on a tight budget!
As one of Thailand's most popular tourist destinations, you'd imagine luxurious five-star properties with lavish cafes boasting expansive and expensive brunch menus, but it took me long enough to realise it's the complete opposite. If you're on a shoestring budget like I was, here's how to make the most of your Phuket holiday with these 13 cheap things to do!
1) Learn Muay Thai at a Group Muay Thai Class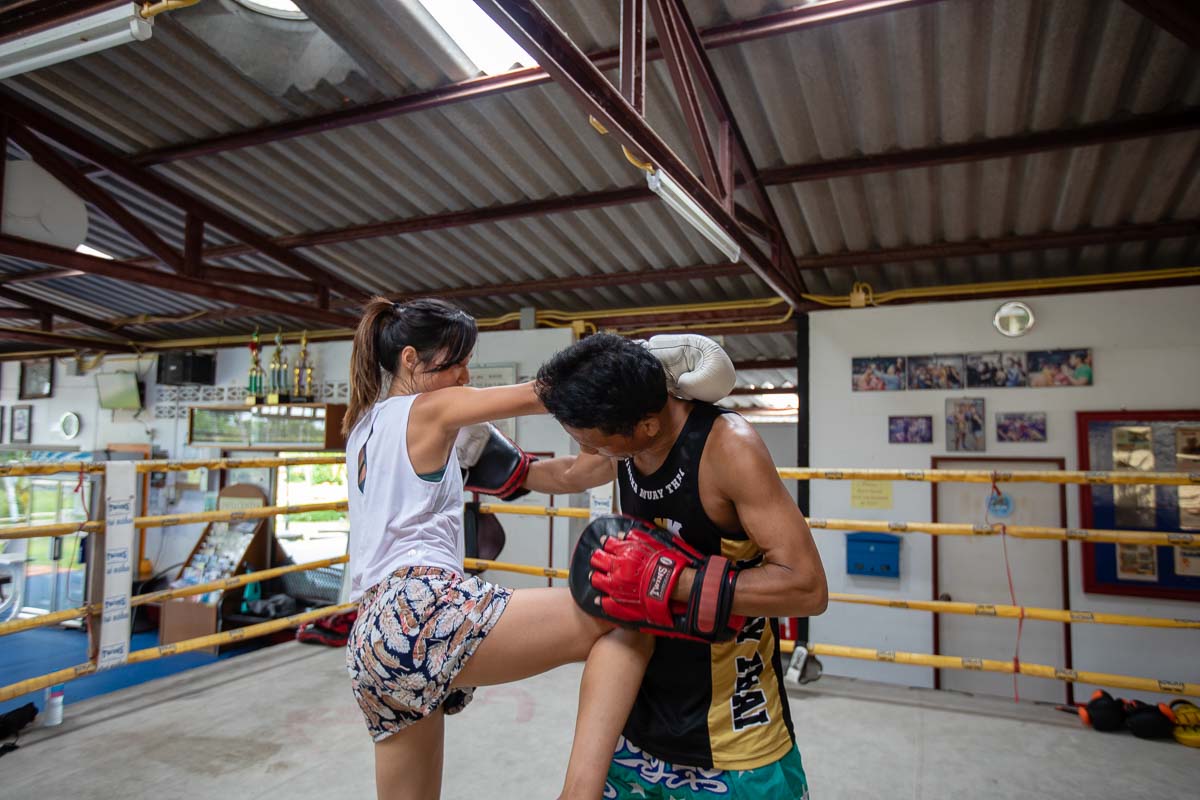 Rather than gaining holiday calories, shed them off with a Muay Thai class! Whether you are an experienced fighter, fitness junkie, or a sedentary homebody (like me!), the Kingka Muay Thai Camp will have something to offer. With their tutelage of experienced trainers, their classes pack a punch!
Thrill seekers can also check out our 4D3N Action-Packed Phuket Itinerary catered for the adventurous… but I'm more than contented with my Muay Thai Beginner Group Class, thanks.
Cost: ฿300 (~S$12.30) for group class
Sessions: 7.30AM – 9.30AM, 4PM – 6PM (No training on Sundays)
Address: 43/42 Moo 7, Viset Rd, Rawai, Amphoe Muang, Phuket 83130
2) Get lost in Baan Teelanka & A-Maze-in-Phuket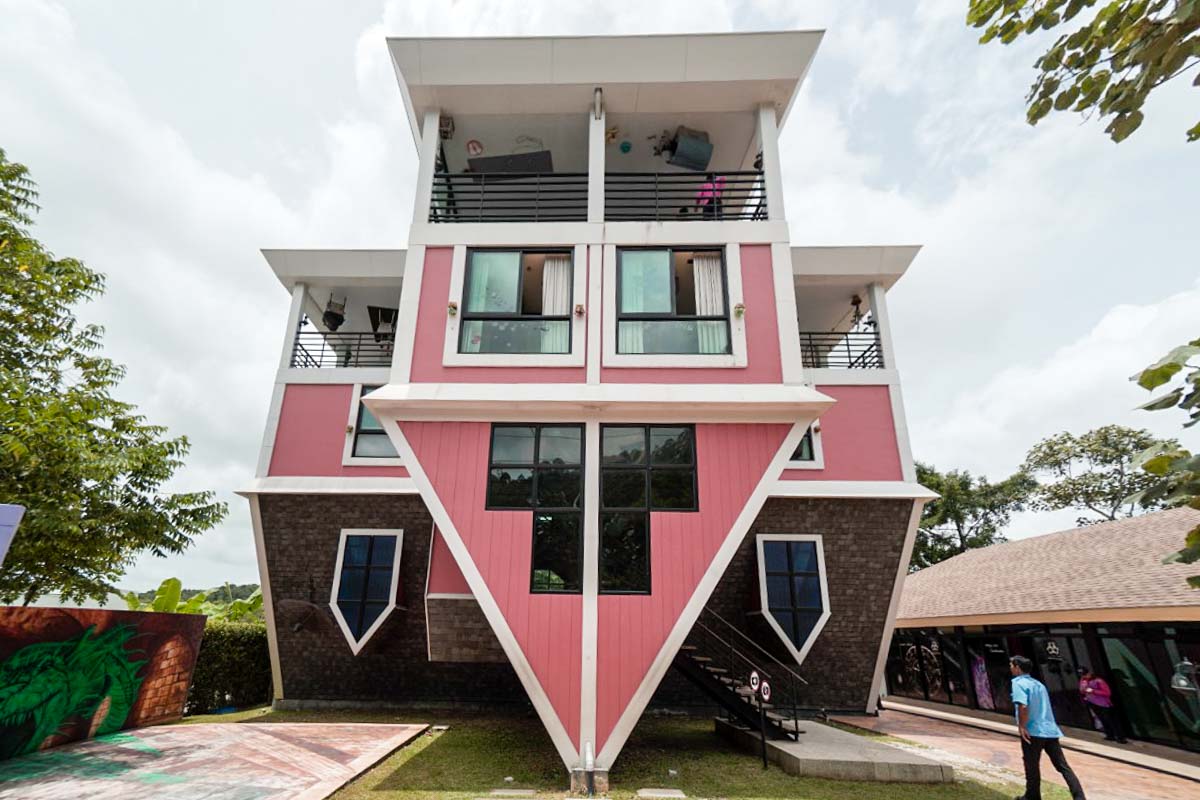 Take a break from the beaches and temples of Thailand and flip your world upside down as you enter Baan Teelanka, the quirkiest attraction of Phuket. Otherwise known as The UpsideDown House of Phuket, this is a 3-storey home literally resting on its pointed roof.
Be prepared to feel a little disorientated as you stroll through this gravity-defying attraction. Everything looks perfectly normal, except you will be looking up into the ceiling to see furniture (yes, I mean beds, tables, chairs, sofas and even a fish tank) which are typically on the ground.
Entertaining for all ages, this wacky house is a great place to be for a fun day out with the kids or as a rainy day activity. Plenty of photo opportunities for the gram, too!
Behind the house, there's also a 1,000 square metre garden hedge labyrinth that promises a tricky time. Spend an additional 15 minutes racing through the maze with your friends!
Entrance Fee: From ฿155 (S$6.40)
Opening Hours: 9.30AM – 6PM
Address: Baan Teelanka, Koh Keaw, Mueang Phuket District, Phuket 83000
*Pro-tip: Hold your cameras upside down when taking photos! For the best photo spots, ask the guides around for tips.
3) Take photos for the gram at the Trick Eye Museum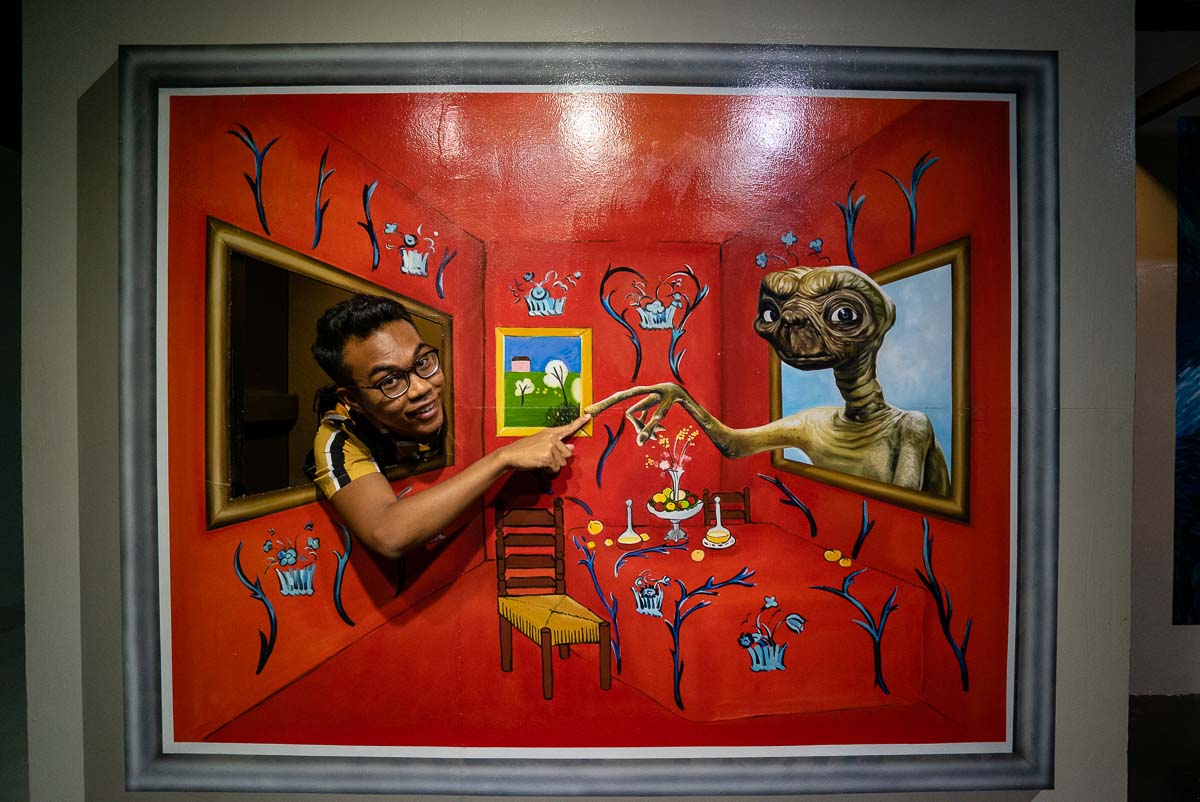 Cannot get enough of optical illusions after visiting Baan Teelanka? There's more room for trickery at the Phuket Trick Eye Museum. Housing over 100 3D installations and sculptures, this interactive museum can entertain you and your friends for hours. Stimulate your creativity and snap unique stunning shots for the gram!
Entrance Fee: ฿360 (S$14.80)
Opening Hours: 10AM – 7PM (Last entry at 6PM)
Address: 130/1 Phang Nga Road, Taladyai, Muang, Phuket 83000
4) Sample Sugarcane Rum at the Chalong Bay Rum Distillery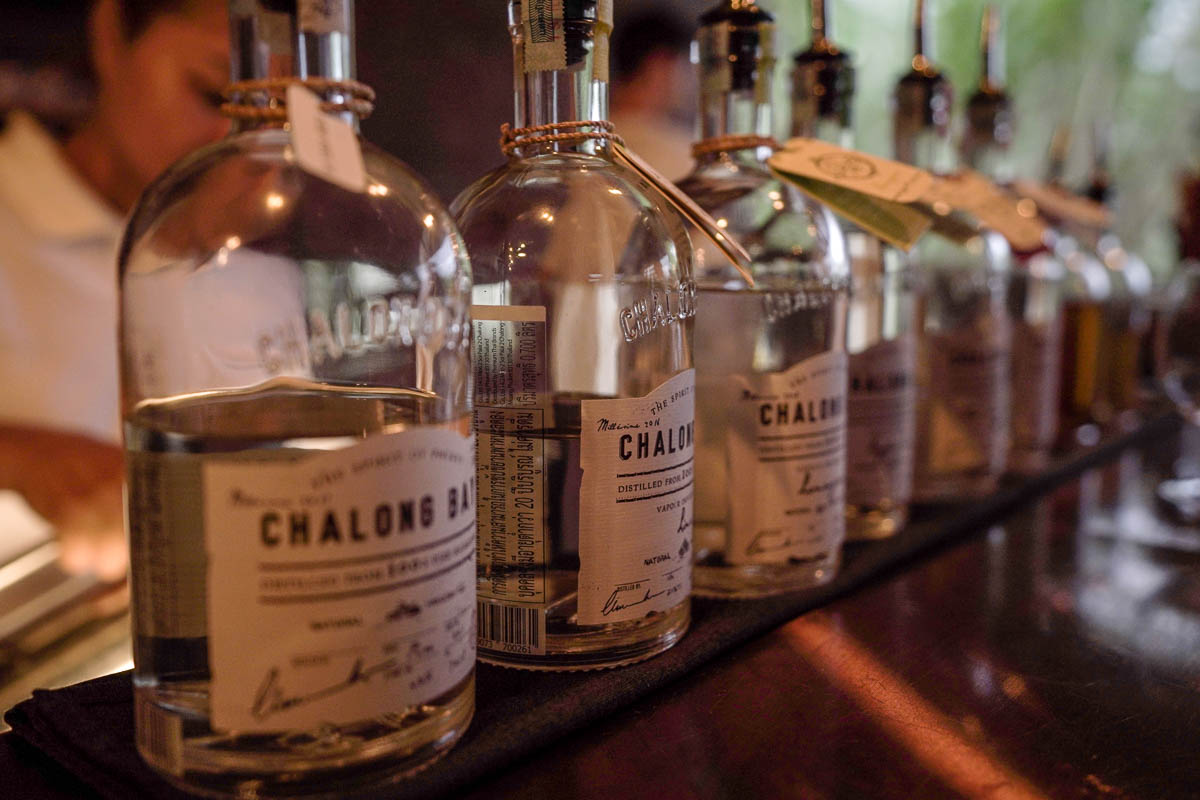 No tropical vacation is complete without a cocktail in my dictionary! Chalong Bay Rum Distillery is a must-see for all rum and cocktail enthusiasts. Go behind-the-scenes and discover how the company uses traditional French distillation techniques to craft their award-winning rum from freshly pressed sugarcane.
The interactive distillery tour takes about 30 minutes, and includes a rum sampling session and glass of Chalong Bay Mojito.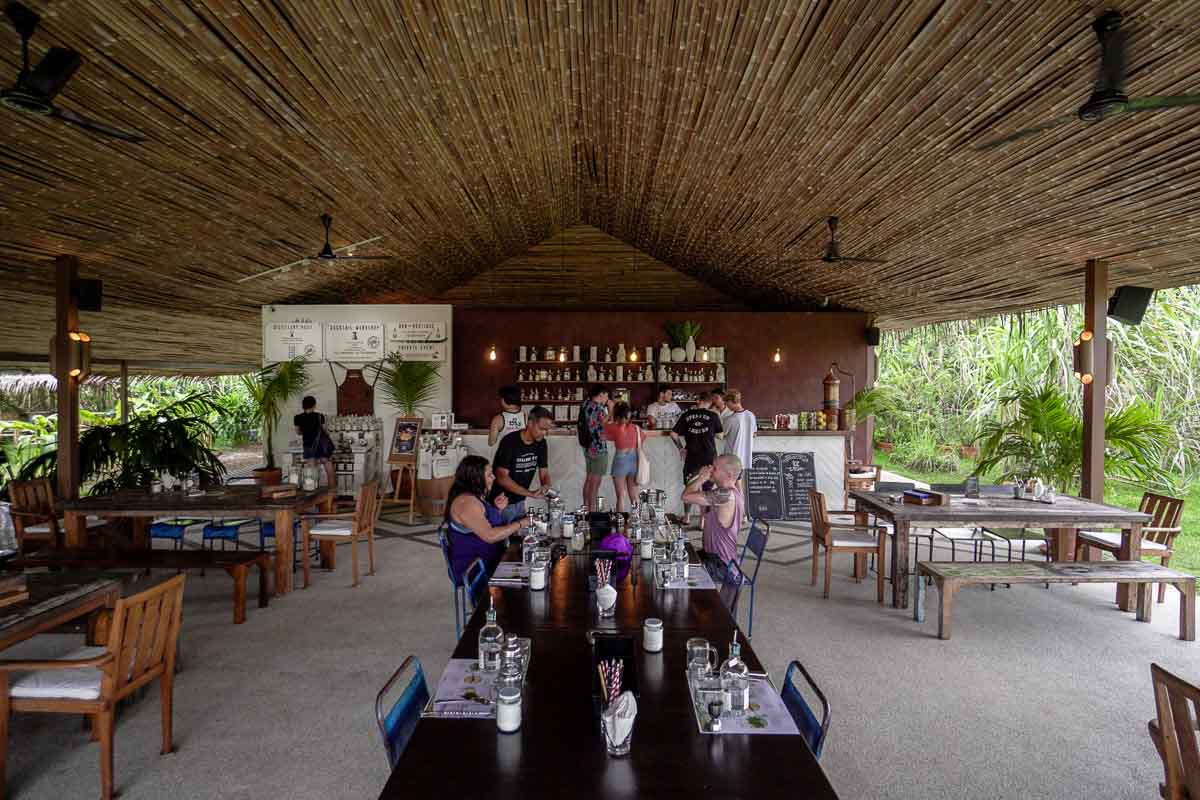 Take it up a notch beyond just ordering and sipping on a tipple when you opt to attend the slightly more expensive cocktail masterclass. Be your own cocktail mixologist as you learn how to make not one, not two, but three tropical rhum-based (made from sugarcane) cocktails including Chalong Bay Mojitos, Pina Coladas and Spicyrinhas. The two-hour session also includes the distillery tour mentioned above and tapas to boot.
Cost: From ฿450 (S$18.50)
Guided distillery visit: 2PM – 6PM hourly every day
Cocktail workshop: 2PM & 4PM (Mon & Thu)
Address: 14/2 Moo 2, Palai Soi 2, Tambon Chalong, Amphur Muang Phuket, Phuket 83130
*Pro-tip: Visit between Jan and Mar as that's when the rum gets produced in-house with freshly harvested bamboo, giving your tour that extra pizzazz.
5) Watch the Simon Cabaret Show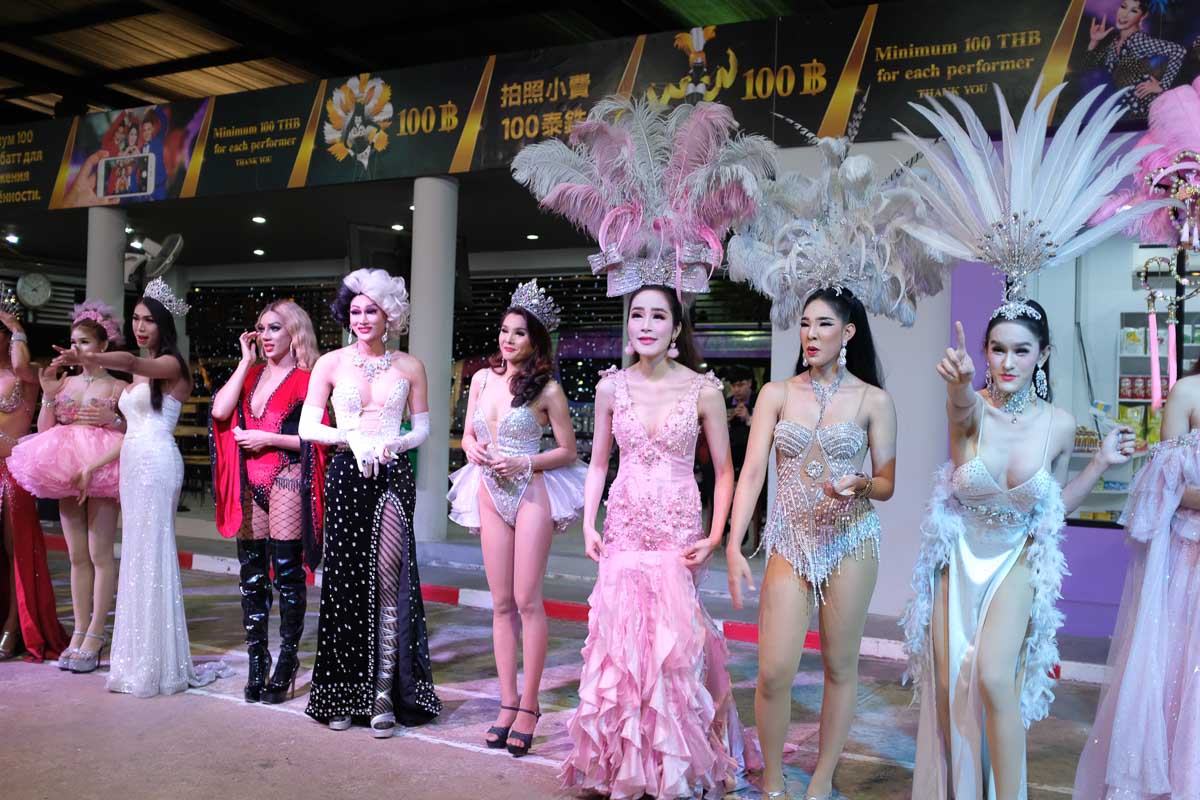 Be dazzled by the outstanding Vegas-styled set designs, colourful costumes and glamorous performers at one of the world's largest transvestite cabaret shows. The Simon Cabaret Show features both modern and traditional acts across the globe, all set within an intimate theatre with bright lights and an excellent sound system.
Do not miss out on the glitz and glamour this theatrical extravaganza has to offer with over 120 of Thailand's famed ladyboy dancers. Ok lah, it's not cheap per se and is slightly above S$20, but we promise it's worth every baht spent!
Cost: From ฿500 (S$20.55)
Showtimes: 6PM, 7:30PM, 9PM
Address: 8 Sirirach Rd., Patong Beach, Phuket 83150
*Pro-tip: Stay for the meet-and-greet after the show to take pictures with the performers at ฿100 (S$4.11) per performer!
6) Drop by the Gibbons Rehabilitation Centre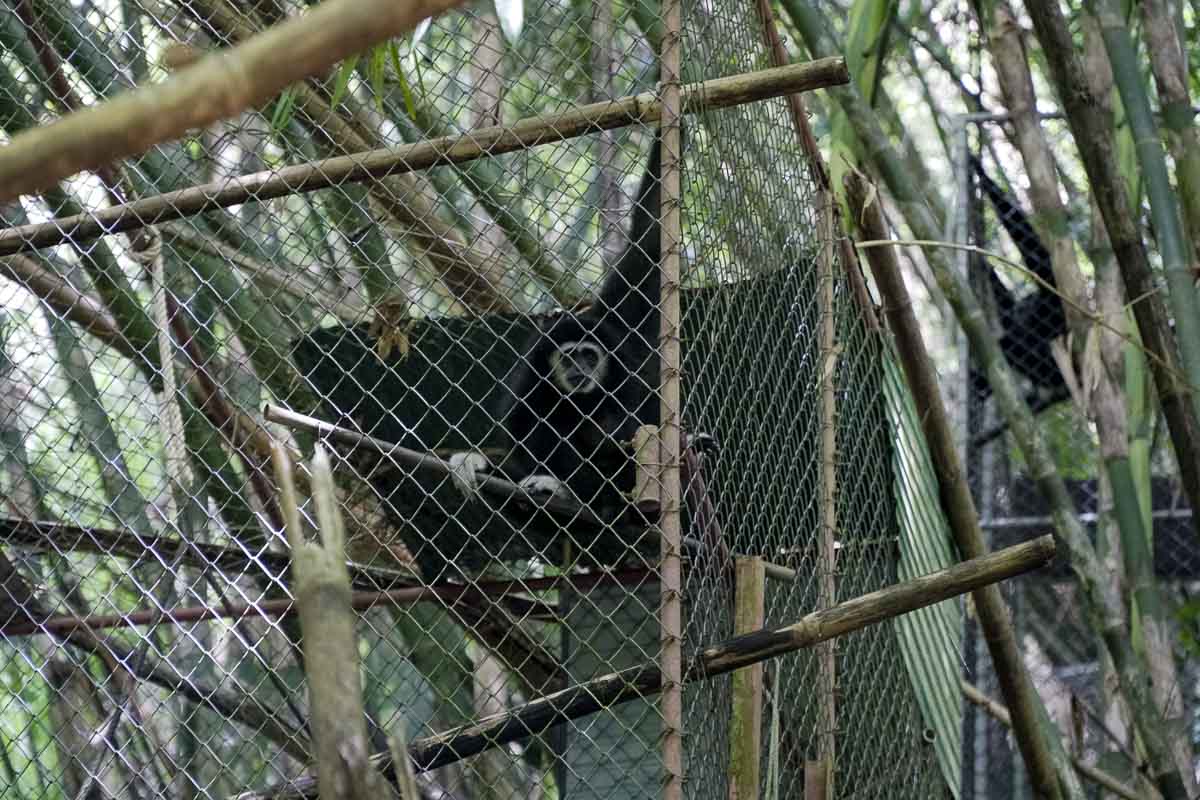 Located close to the Bang Pae Waterfall (#7), this Gibbons Rehabilitation Centre is not your typical entertainment-type attraction. Rather, it's a meaningful project where gibbons are being rescued, rehabilitated, released and repopulated.
Catch the orange and black gibbons swinging around the sanctuary. If you're lucky, you might even hear them sing! There are plenty of unconventional things to do in Phuket and volunteering at the centre is one of them. You can also show your support by purchasing their fundraising merchandise.
Entrance Fee: ฿200 (~S$8.20) (includes Bang Pae Waterfall)
Opening Hours: 9AM – 4:30PM
Address: 104/3 Moo 3, Paklock, Talang, Phuket 83100
*Pro-tip: Complete this together with the Bang Pae Waterfall to save time.
7) Enjoy a refreshing dip at the Bang Pae Waterfall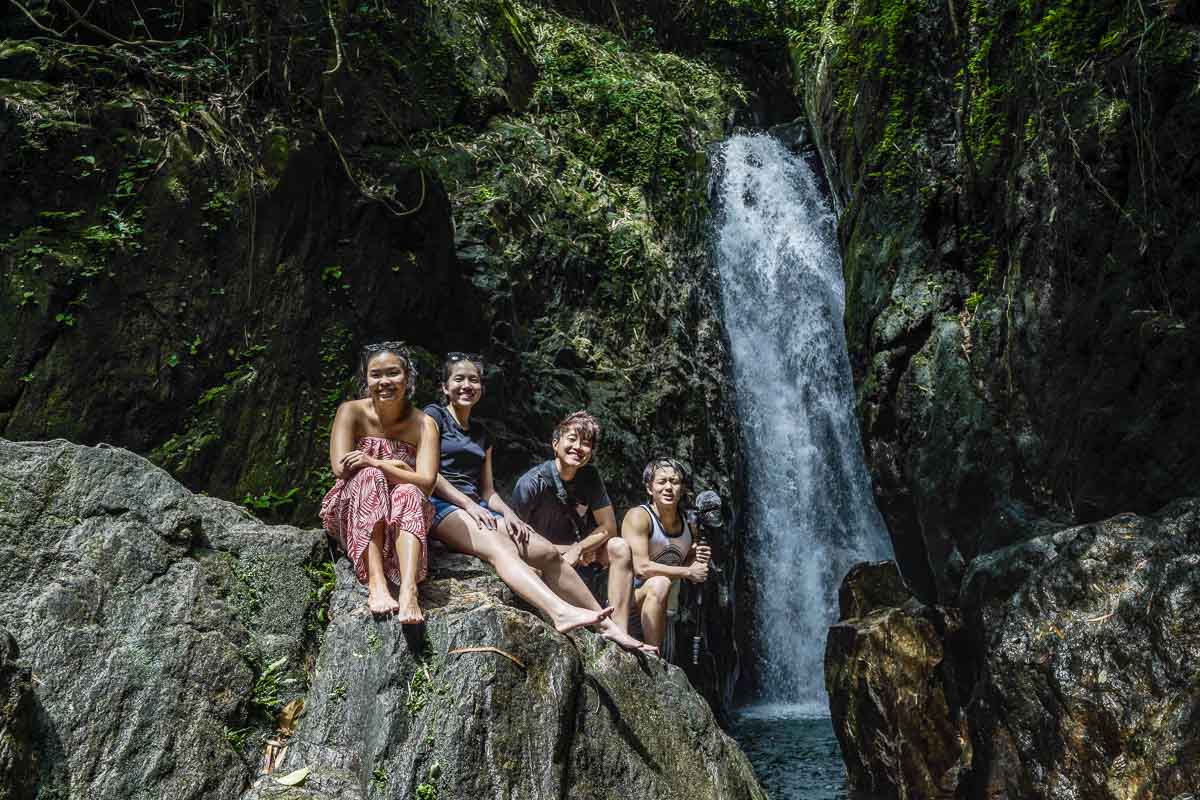 A short 10-minute trek up from the Gibbons Rehabilitation Centre will bring you to the Bang Pae Waterfall. The 10-metre waterfall may not be super impressive, but the key highlight is its drop pool. Put on your swimwear and enjoy a refreshing dip in the clear waters!
Entrance Fee: ฿200 (~S$8.20) (includes Gibbons Rehabilitation Centre)
Opening Hours: 24/7
Address: Khao Phra Thaeo National Park, Phuket, Thailand
*Pro-tip: Visit between May and Oct during the rainy season when the waterfall gets quite precipitous.
8) Cafe Hop at Old Phuket Town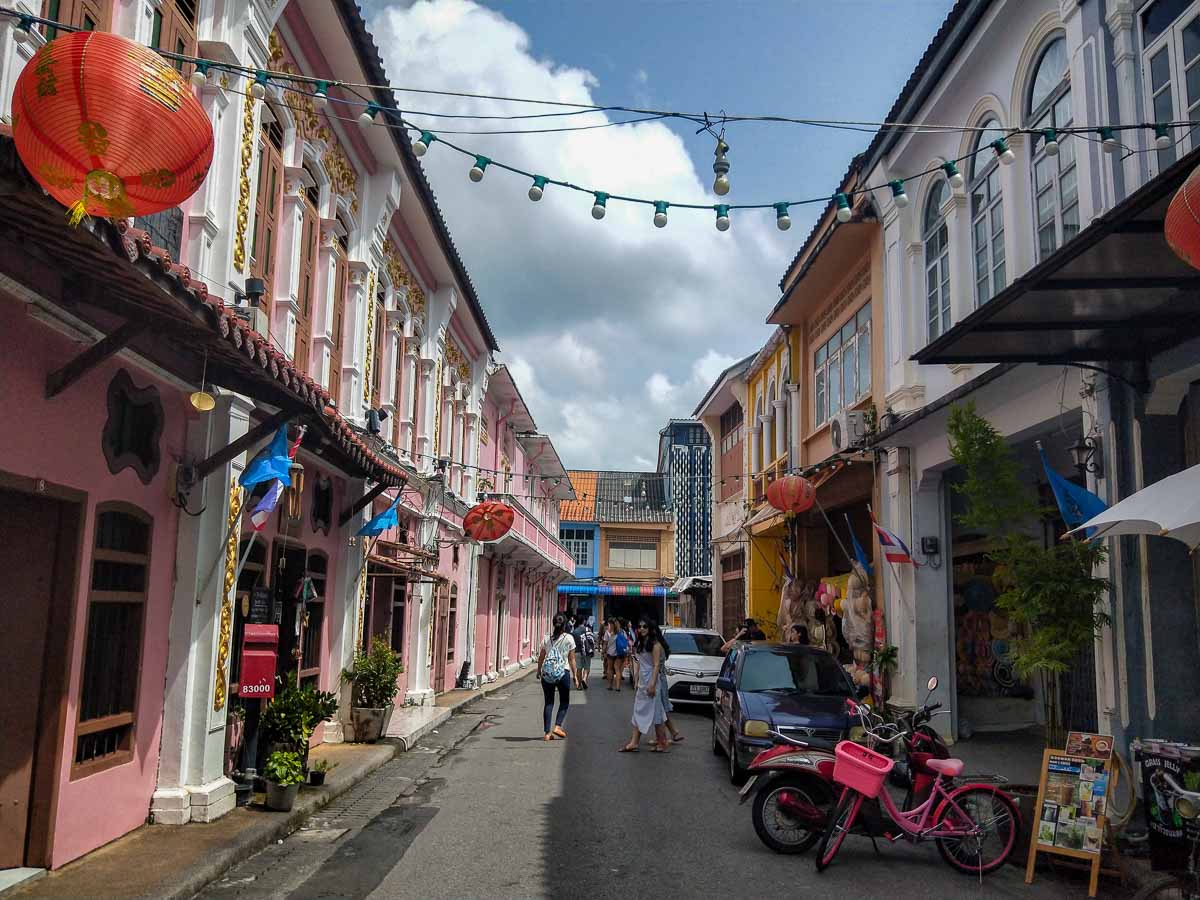 If cafe hopping in Bangkok is too mainstream, do it in Old Phuket Town instead! With hidden gems round every corner, hipsters and foodies can enjoy an afternoon of good coffee, tea, cakes, pastries and desserts. Trust me, I was stuffed.
Instagram boyfriends, get ready (or beware)! There are many fine cafes and coffeehouses with beautiful interiors to capture that perfect indie Instagram-worthy shot (for your girlfriends, or boyfriends).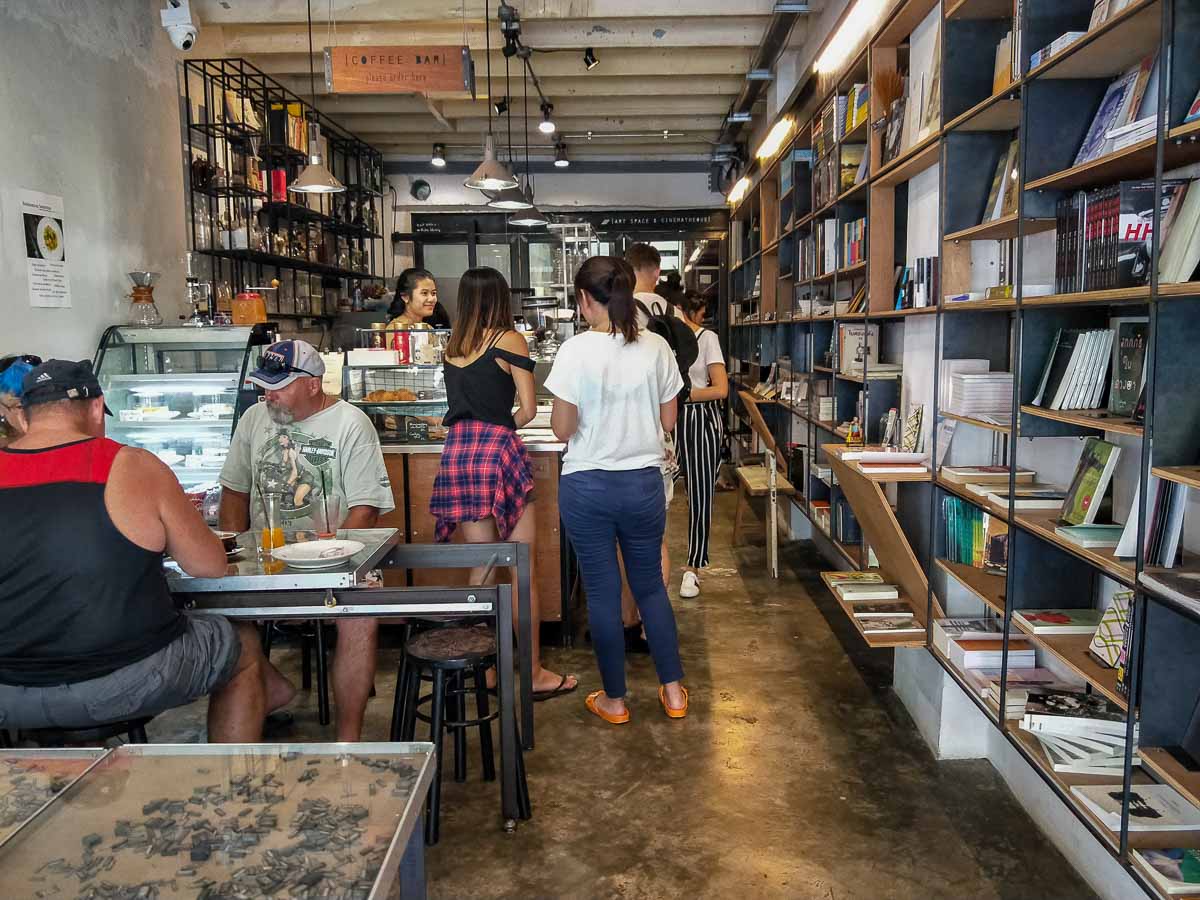 One of my favourites is the Bo(ok)hemian Arthouse, a rustic 4-in-1 coffeehouse, art gallery, cinema and bookstore serving affordable brunch fare and the fluffiest Thai milk tea blend we've ever drank! 10/10 would recommend a drink here.
Cost: ฿120 – ฿160 (S$5 – S$7) for mains, ฿60 – ฿80 (S$2.50 – S$3) for drinks
Opening Hours: 9AM – 7PM. Closes 8:30PM on weekends.
Address: 61 Thalang Rd, ตำบล ตลาดใหญ่ อำเภอ เมืองภูเก็ต Chang Wat Phuket 83000
9) Stuff yourself with Bangla Road Street Food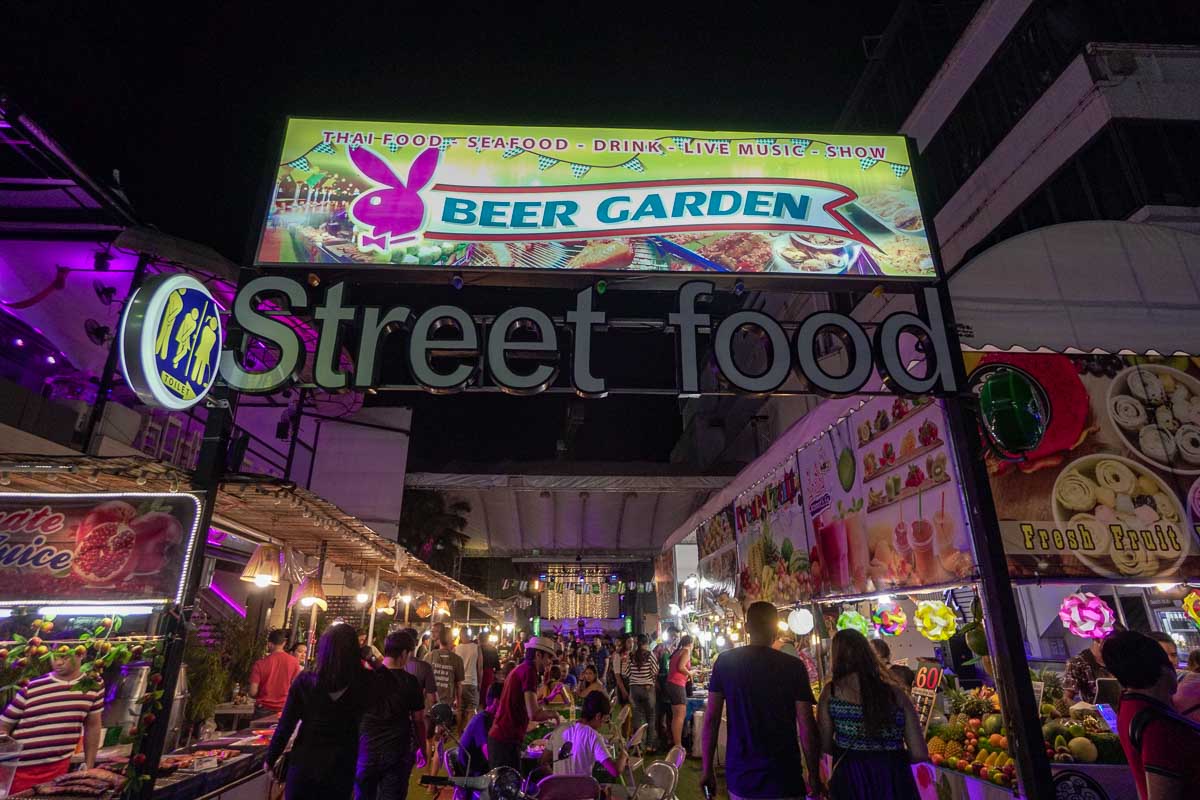 While most tourists will visit Bangla Road in Phuket for its vibrant nightlife, food lovers can make a beeline for the food street. It's hard to miss the huge white signage saying 'Street Food' in the middle of Bangla Road!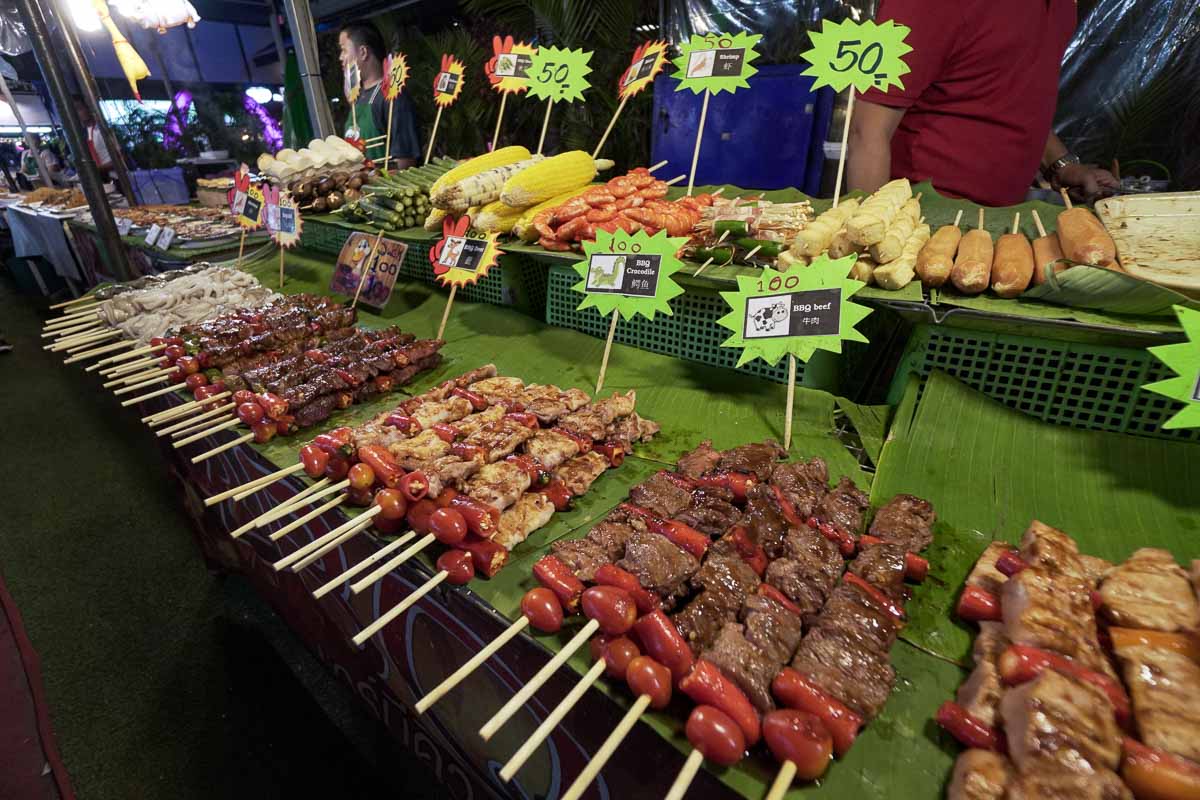 Fill your tummy with the array of affordable food options including value-for-money seafood and traditional Thai dishes under ฿250. Enjoy live performances by local musicians on the central stage as you feast!
Cost: ฿150 – ฿250 (S$6 – S$10) per dish
Opening Hours: 4PM – 2AM (Individual stalls vary)
Address: Bangla Food Street, Pa Tong, Kathu District, Phuket 83150
10) Check out the Big Buddha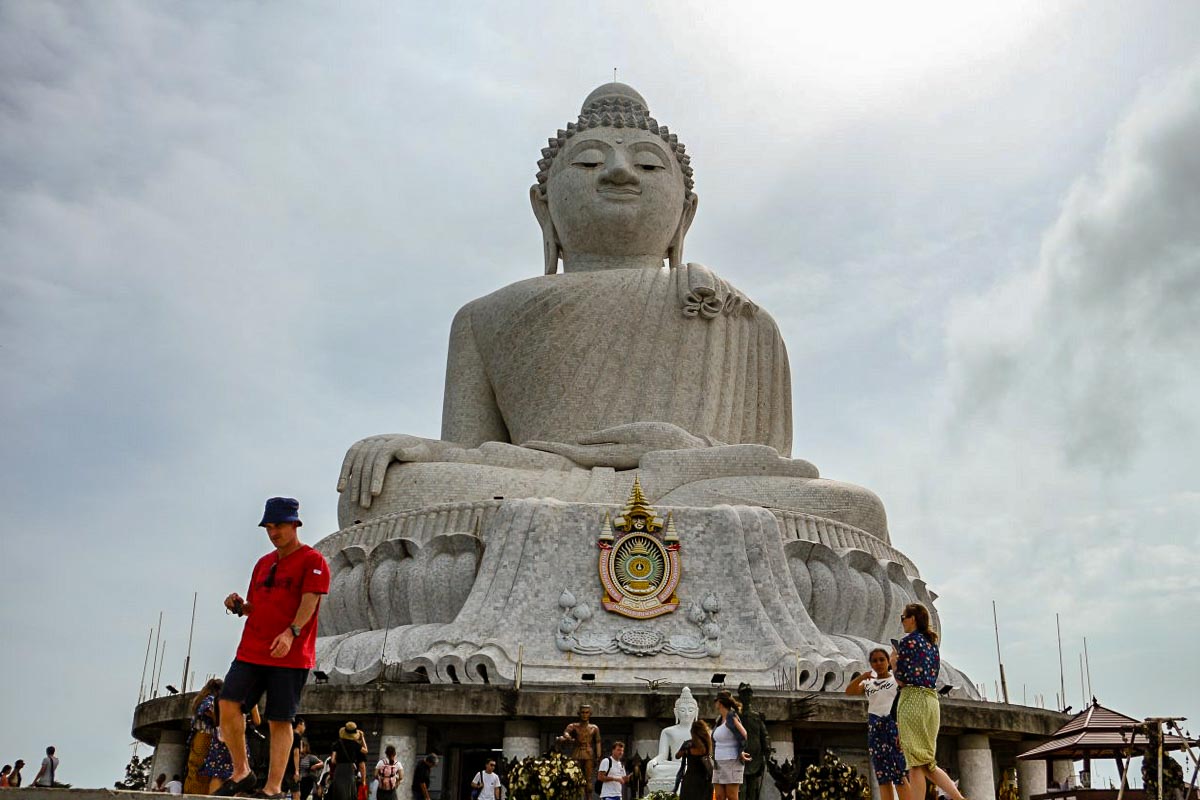 At 45 metres tall, the majestic Big Buddha statue atop the Nakkerd Hills is the largest in the world. Made from white Burmese marble, the statue glistens gloriously under the sun. If its sheer grandeur and magnificence is not enough, the sick panoramic views of the island from the peak of the hill will definitely you breathless!
Ladies are required to cover their shoulders and knees upon entry, so dress appropriately!
Entrance Fee: Free
Opening Hours: 8AM – 7:30PM
Address: Karon, Mueang Phuket District, Phuket 83100
11) Visit the Shrine of Serene Light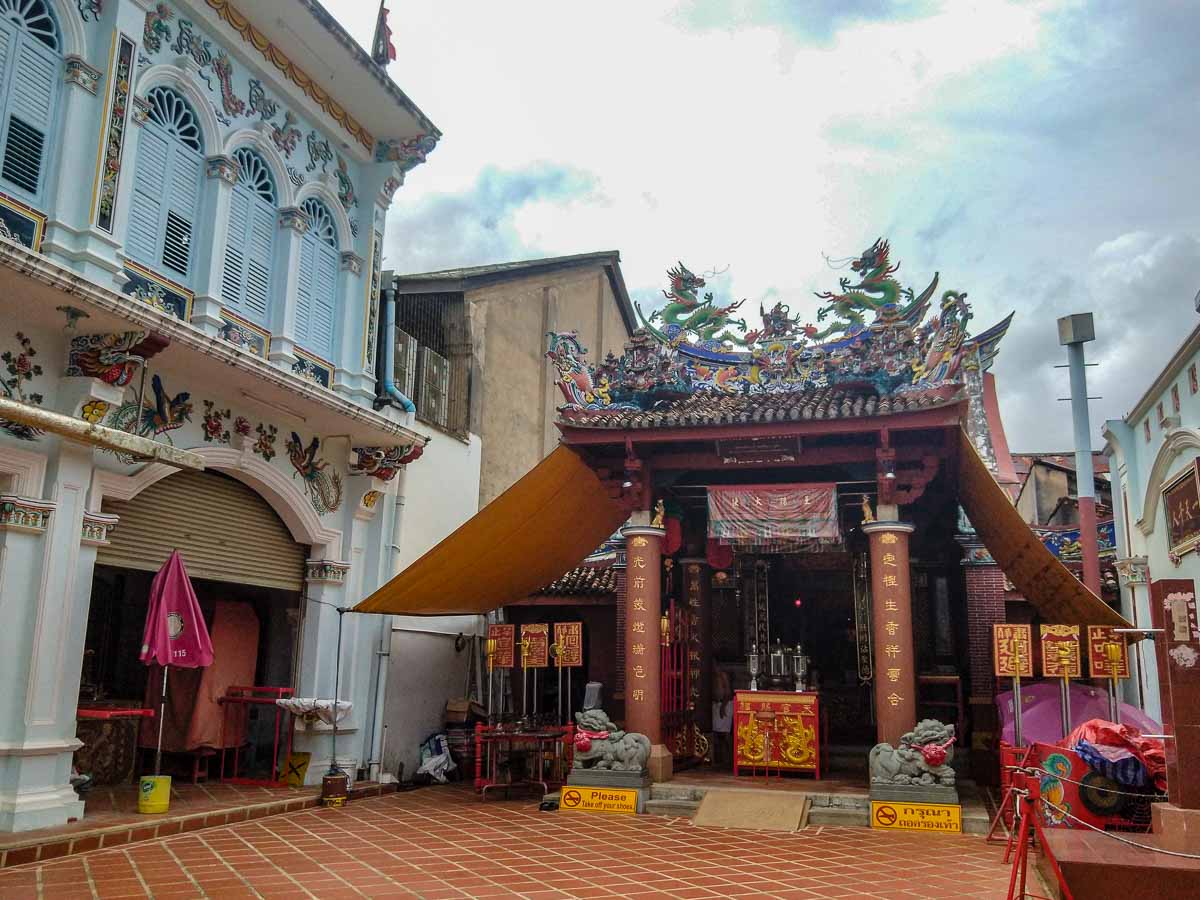 Tucked away in an alley, the Shrine of Serene Light is like a hidden explorer's secret. The shrine has beautiful details especially on the roof, where colourful intricate sculptures are made from coloured porcelain bits, exactly as they are in Chinese centres of the region.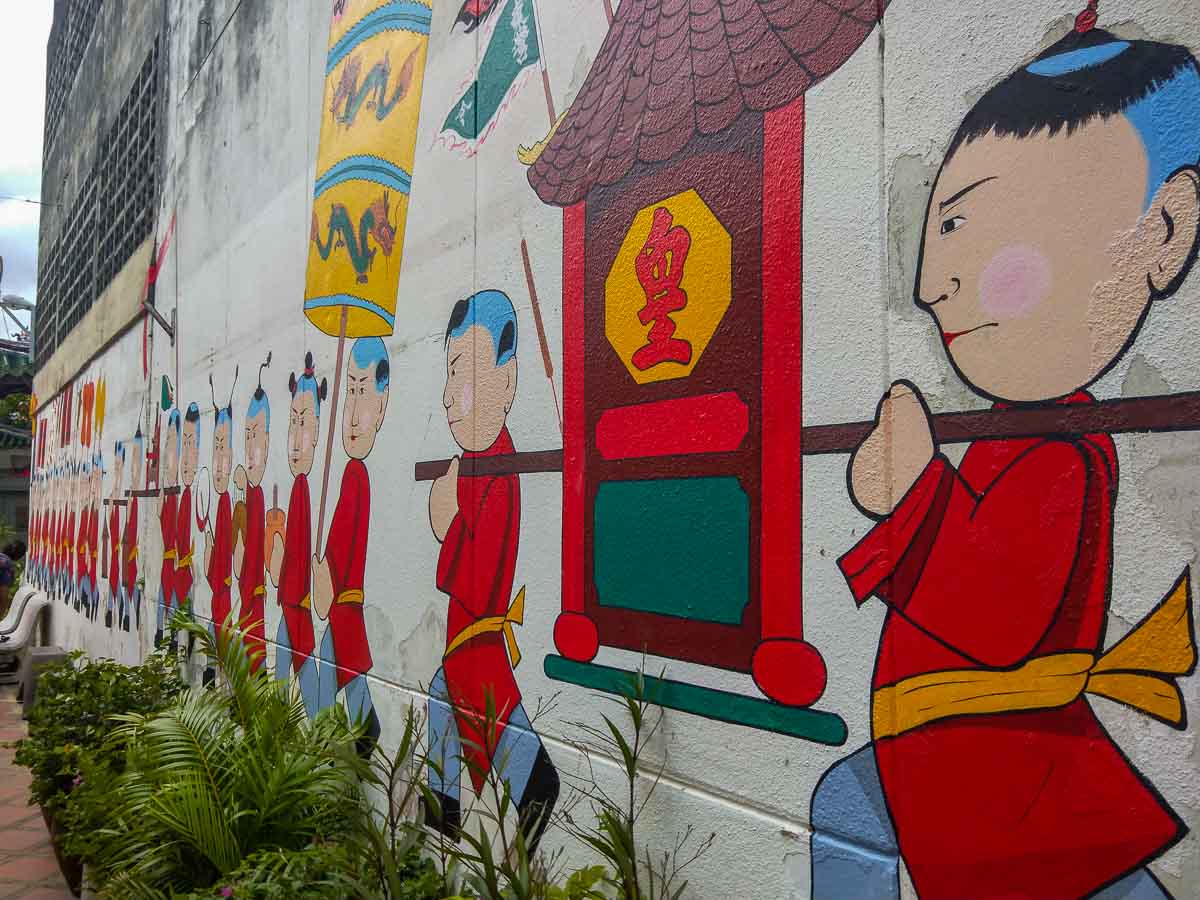 The Taoist etchings on the walls adds an atmospheric touch to the picturesque space. If cute could be an adjective to describe a shrine, this would be it!

Entrance Fee: Free
Opening Hours: 8AM – 5:30PM
Address: 72/1 Yaowarat Rd, Tambon Talat Yai, Amphoe Mueang Phuket, Chang Wat Phuket 83000
12) Bask in the sun at Bang Tao Beach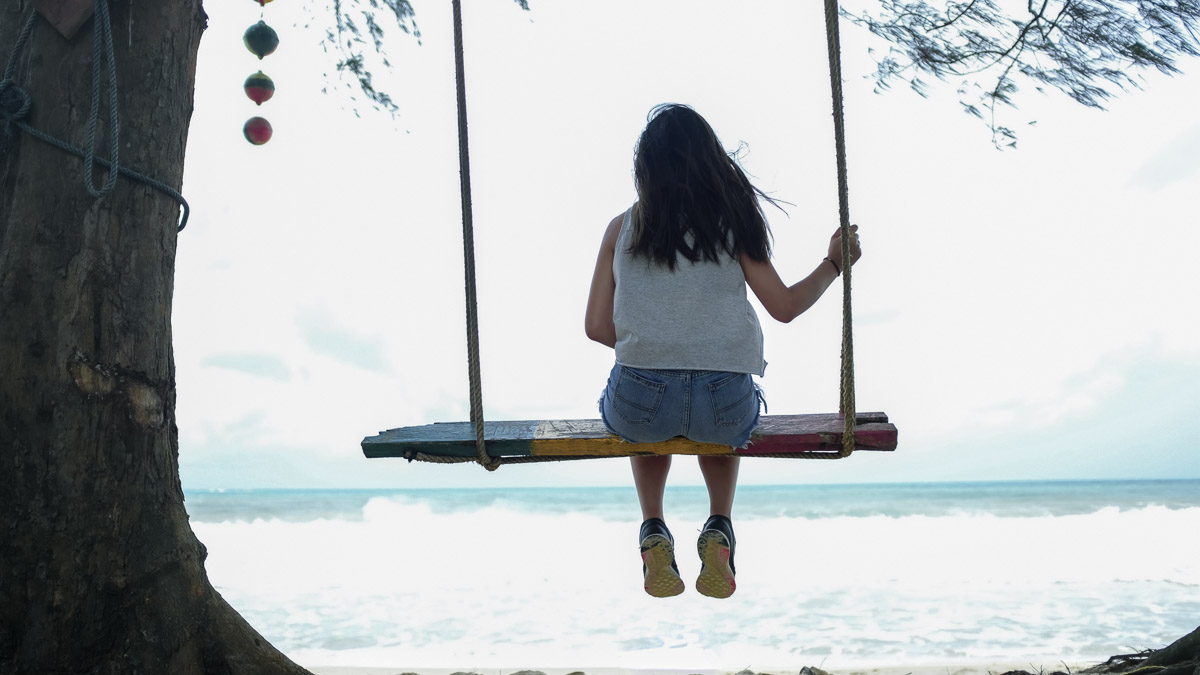 To get away from the crowds in Phuket, consider a peaceful escape to Bang Tao Beach. Luxurious resorts and villas, as well as a number of beach restaurants and beach clubs are peppered along its 6km stretch of beach.
Entrance Fee: Free
Opening Hours: 24/7
Address: Bang Tao Beach, Phuket 83110
*Pro-tip: Facing the sea, turn right to walk towards the Instagrammable swing (pictured above). It's located along the second half of the beach, right before the Bandit Reggae Shop.
13) Catch the sunset at Promthep Cape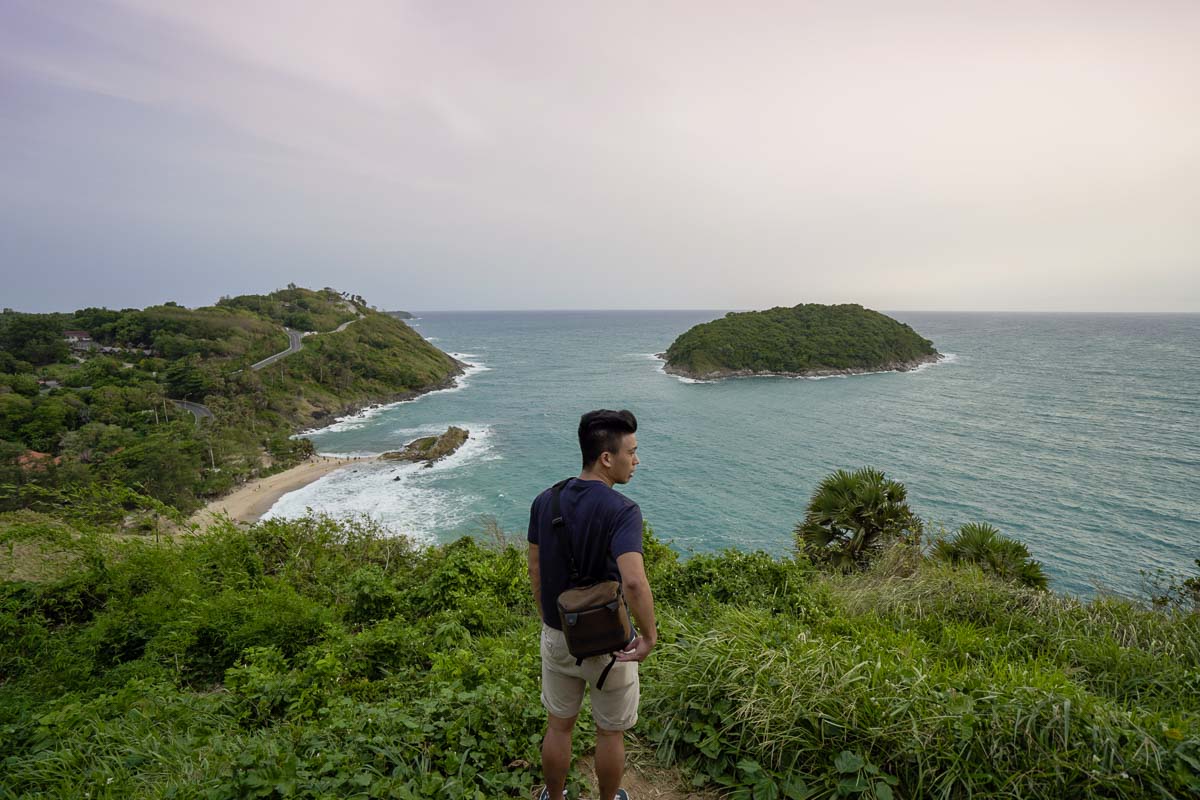 With a reputation for having the best sunset views on the island, the Promthep Cape juts out from the southwestern tip of Phuket. Be awestruck by the picturesque beauty of the setting sun.
Entrance Fee: Free
Opening Hours: 24/7
Address: Rawai, Mueang Phuket District, Phuket
*Pro-tip: For a lesser known but better sunset photo spot, escape the main observation deck and walk down a small dirt path that winds down the cape.
Now, do you believe me when I said Phuket is shockingly affordable? When I'm feeling a tad richer, I'd definitely be back to discover more of this tropical island with this Ultimate Phuket Guide! 😉
---
For more travel inspiration, follow us on Facebook, Instagram, and YouTube!