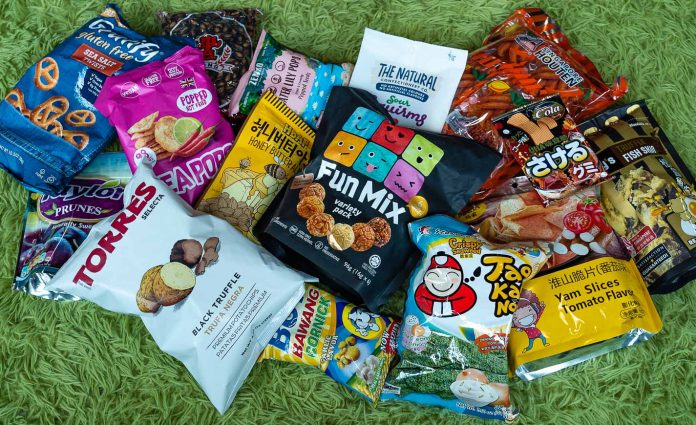 Hint: You don't have to hop on a plane to get your hands on these snacks from around the world.
Nothing fills my heart with more joy than a cupboard fully stocked with snacks. As a self-proclaimed snack-aholic, I literally would not survive the work day without something to munch on.
Sweet, savoury, crunchy and fruity — snacks come in all forms and flavours. But the best ones are the ones we find while travelling. Perhaps it's the allure that we can't get it anytime?
Read more: 11 Iconic Dishes Around the World Foodies will Love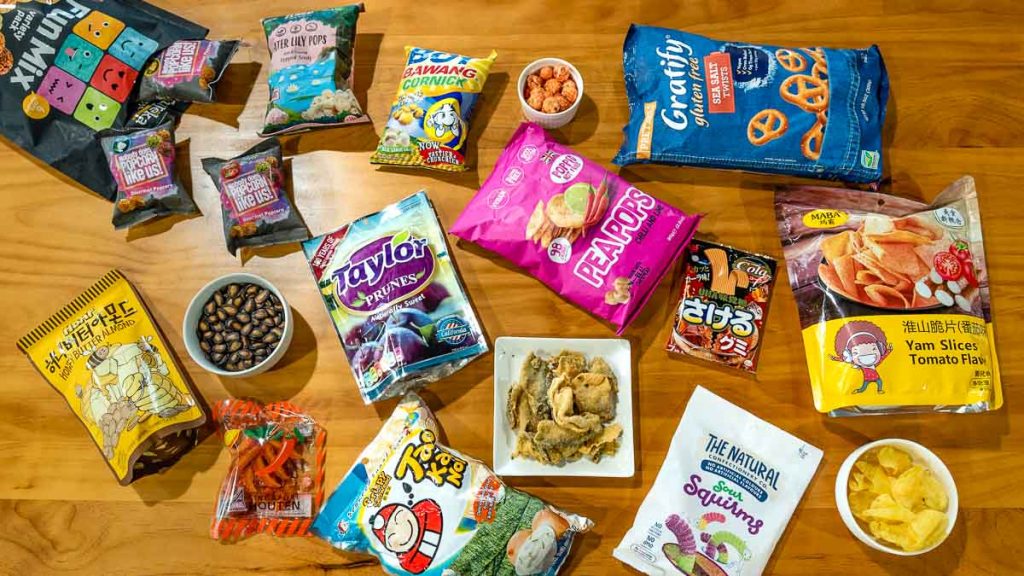 With so many varieties of snacks around the world, I doubt we'll be able to try them all in this lifetime.
But for now, here are 15 yummy international snacks you can get your hands on! Psst, as you read on, find out how you can get your hands on these snacks under 30 minutes at any time of the day without leaving your couch 🤗
Asia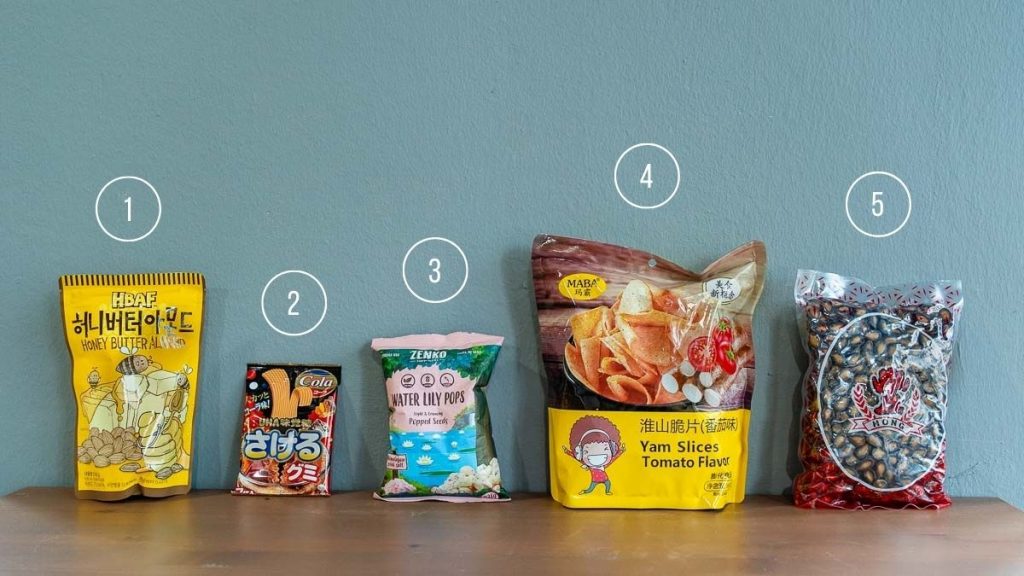 There's plenty of delicious snacks you can find in Asia. For me, a trip to Japan always involves bringing back a few boxes of shiroi kobito. From Taiwan, it's the buttery taiyang bing or suncake.
Here are other desirable snacks from Asia you should try too:
1) Korea: Tom's Farm Honey Butter Almond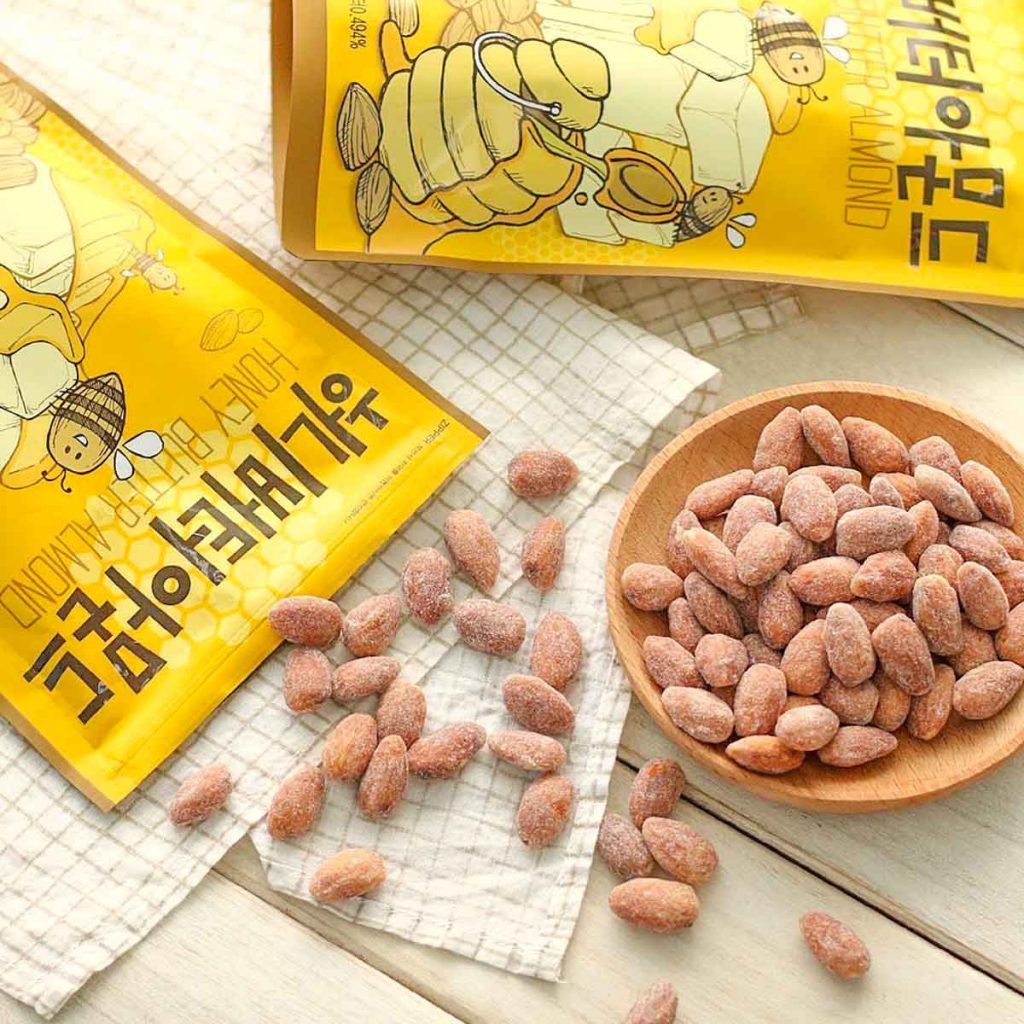 Photo credit: @sweetmexoxo via Instagram
An iconic snack from South Korea is definitely Tom's Farm almonds. While there's a wide variety of flavours to choose from such as wasabi and caramel pretzel, they're only second to the honey butter variation!
This sweet and sinful flavour leaves you desiring for more and can be very addictive — take it from someone who finished a whole pack in one sitting.
Cost: $9.30
2) Japan: UHA Sakeru Colagummy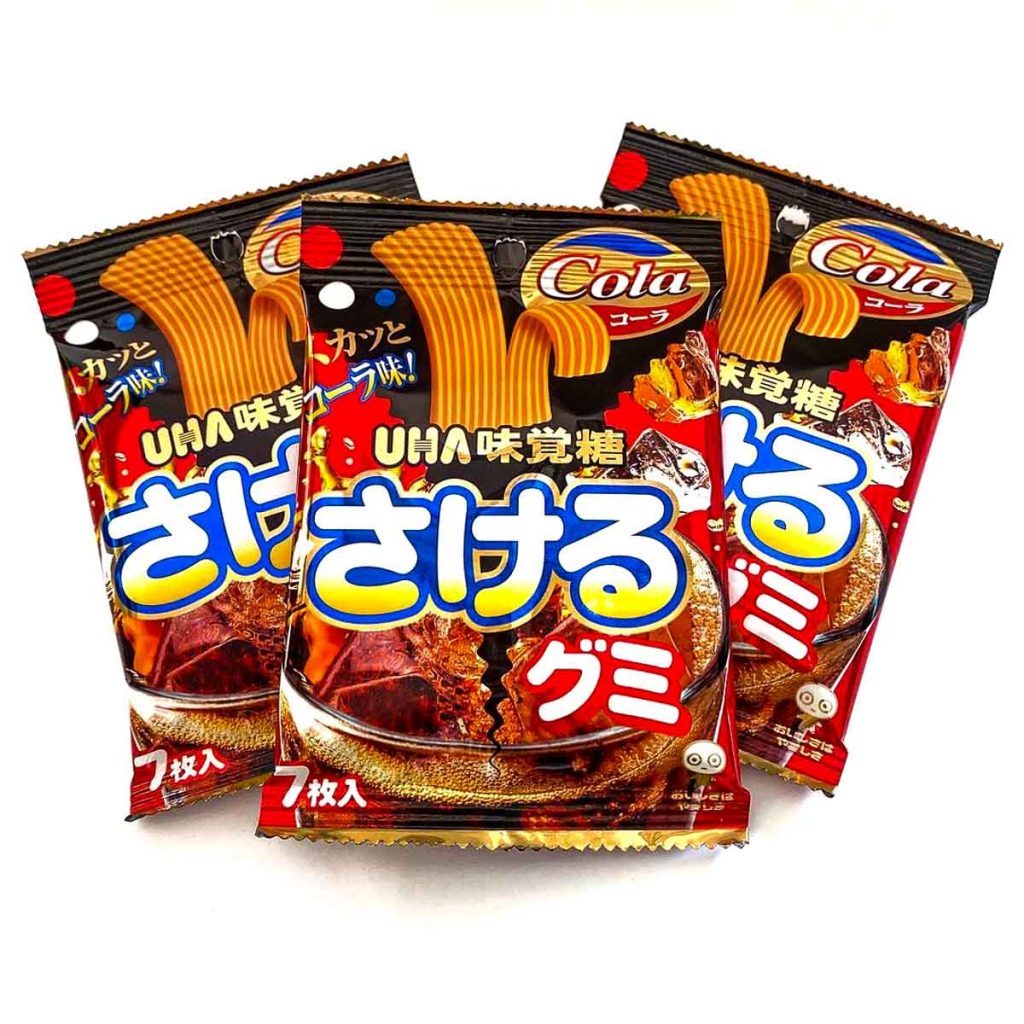 Photo credit: @kokorosmakijaponii via Instagram
I'm pretty sure everyone knows that famous Japanese long long man Sakeru gummy ad. If you don't, please watch it and be entertained.
Well, the shorter version of the gummy deserves some love too and it's good for sharing as it's individually packed. We recommend the cola flavour, where you get a hint of coca cola on top of a bubblegum taste, completely edible of course.
Fun fact: Sakeru in Japanese means to divide, so these gummies were made to be easily peeled into pieces to share with friends.
Cost: $2.50
3) India: Zenko Superfoods Water Lily Pops — Himalayan Pink Salt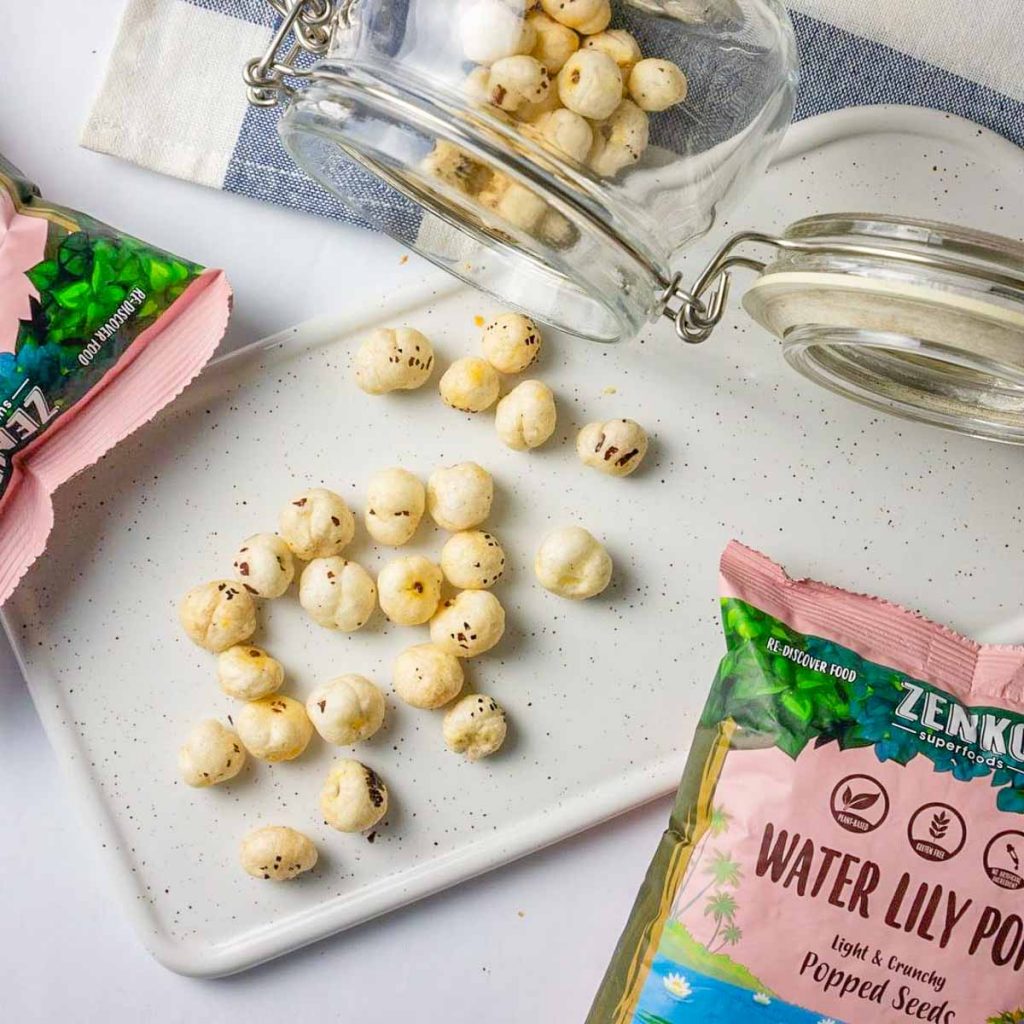 Photo credit: @zenkosuperfoods via Instagram
If you don't know what water lily pops are, you're missing out big time.
They may look like popcorn but they're actually seeds of the water lily flower which are dried, roasted and popped — a snack from Northeast India.
Try the Himalayan pink salt before moving on to stronger flavours like cinnamon caramel or spicy.
Cost: $3.50
4) China: MABA Yam Slices — Tomato Flavour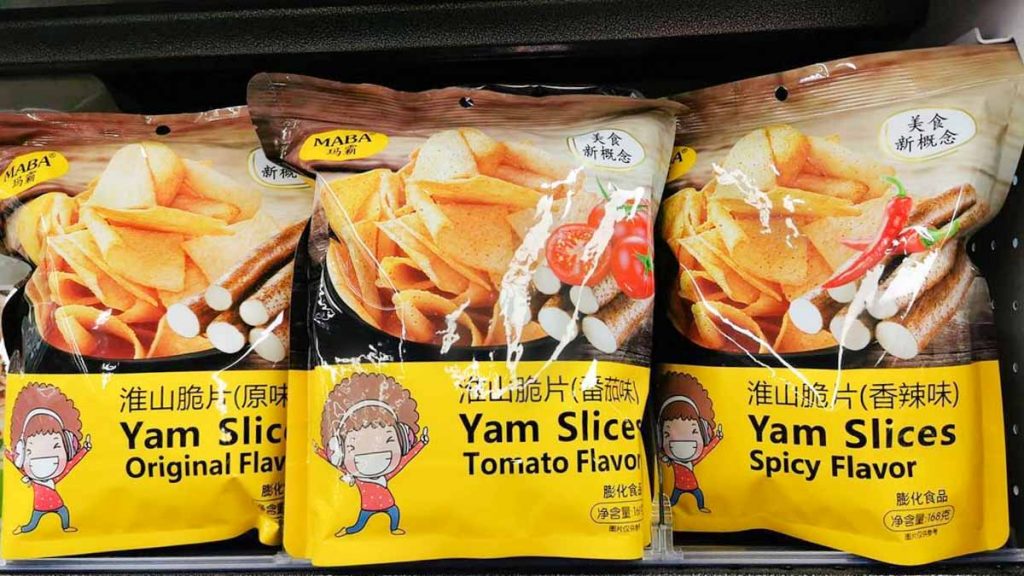 Photo credit: @jojustlovetoeat via Instagram
There's tomato-flavoured twisties, potato chips and even popcorn. But have you had tomato-flavoured yam?
China brand MABA's yam chips are crisp and the tomato flavour complements the yam well, definitely a healthier choice compared to potato chips!
Cost: $3.20
5) China: Hong Black Melon Seed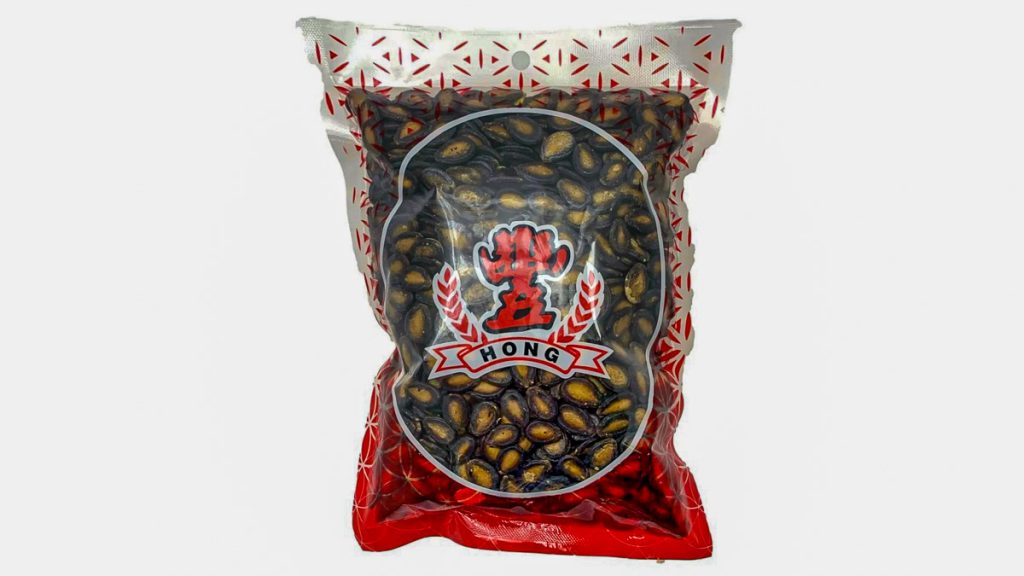 Photo credit: pandamart
This classic snack needs no introduction. Usually seen on the coffee table during Chinese New Year, it's an easy savoury snack to devour while working or watching your favourite dramas.
Just make sure to crack open the shell!
Cost: $6.00
Read more: 11 Japanese Snacks to Bring Home from Tohoku
Southeast Asia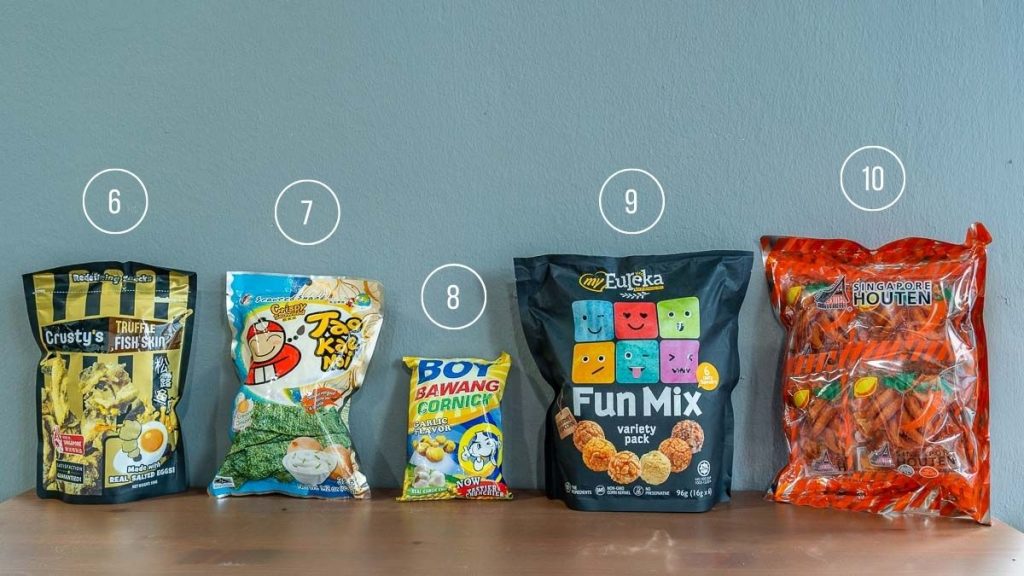 Spot any Singaporean snacks?
Southeast Asian treats are probably the most familiar to us, with food from home as well as countries nearby such as Malaysia and Thailand.
6) Singapore: Crusty Salted Egg Fish Skin — Truffle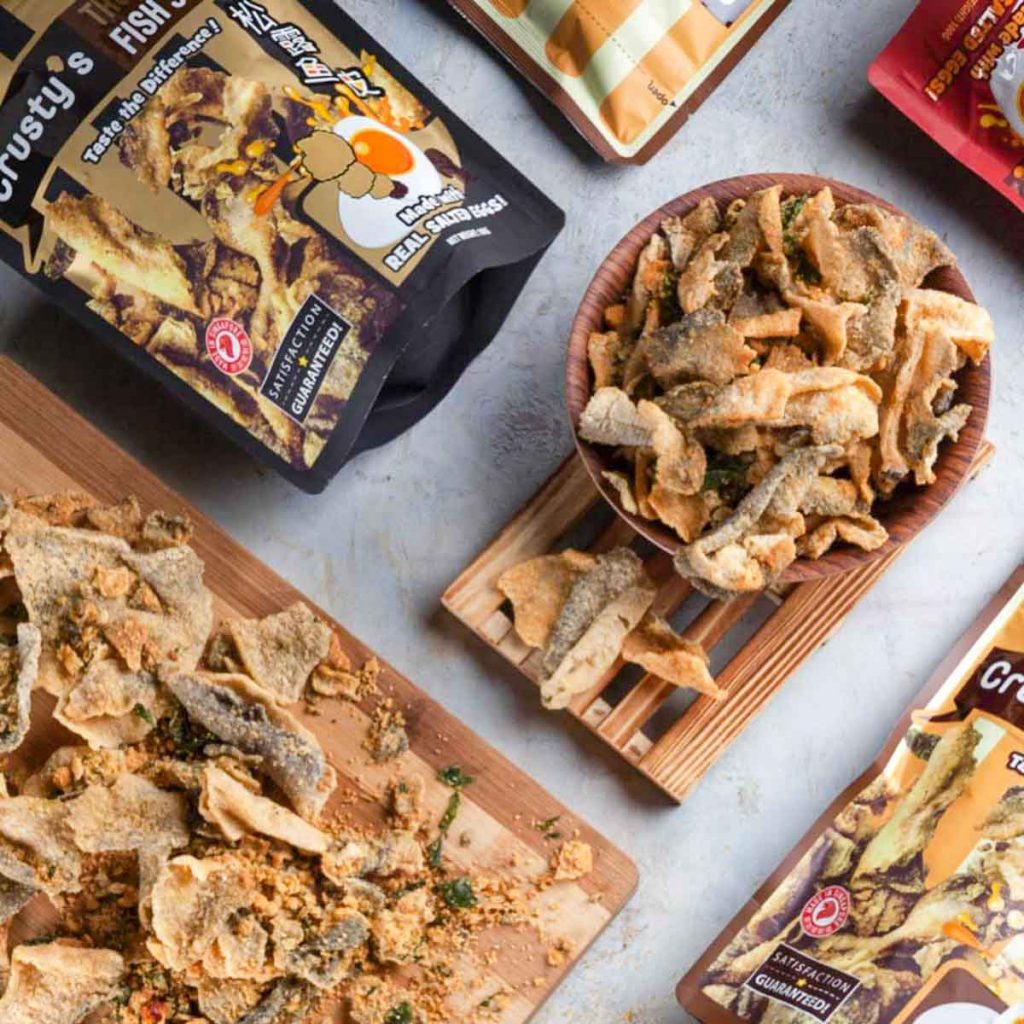 Photo credit: @crustyssg via Instagram
We don't know what's the craze with salted egg-flavoured items in Singapore but one thing we know is that it's delicious. Add truffle to the equation and it becomes a 100 times better.
Although it might smell overpowering at first whiff, the infusion of truffle blends well with the crispy salted egg fish skin, leaving us wanting for more.
Cost: $6.90
7) Thailand: Tao Kae Noi Crispy Seaweed Sour Cream and Onion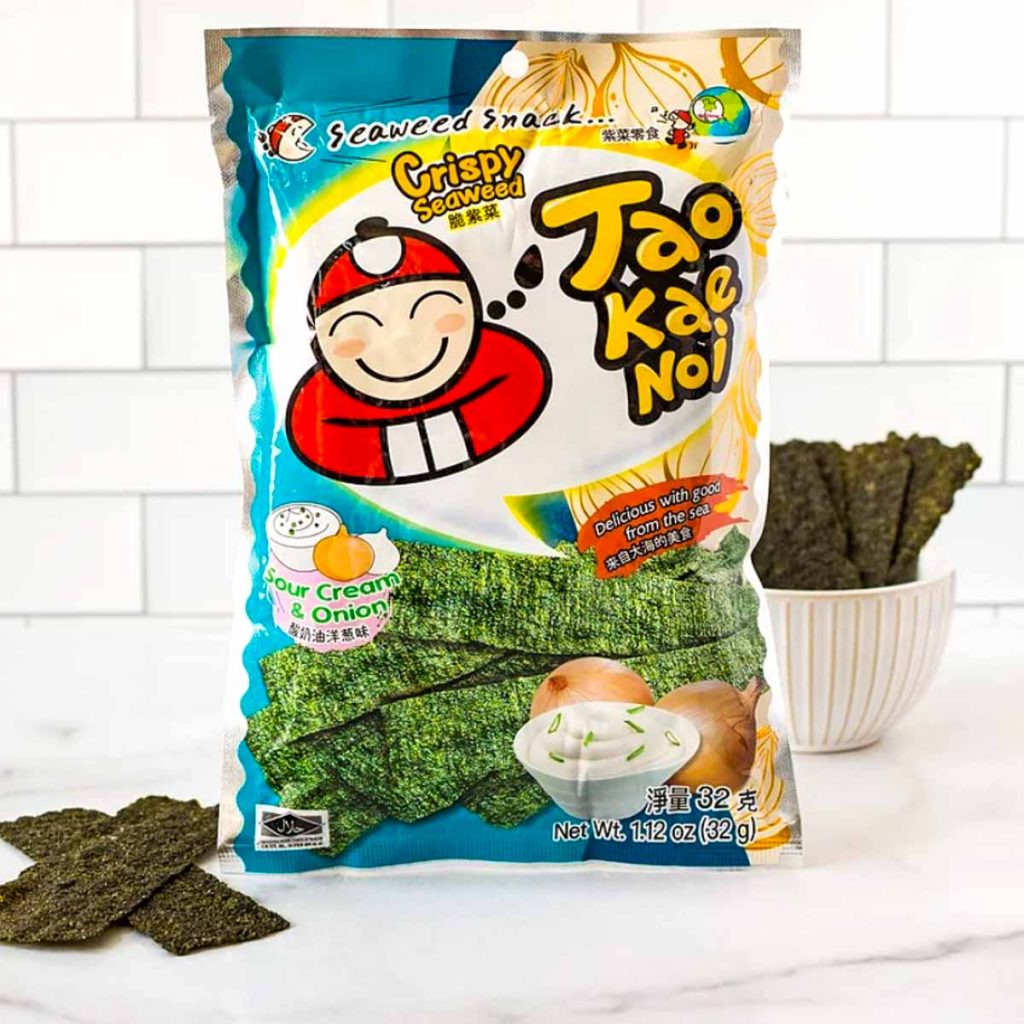 Photo credit: Tao Kae Noi
Tao Kae Noi is no stranger to us, with the popular Thai seaweed brand stocked everywhere in local supermarkets. Unique flavours though are harder to find.
Sour cream and onion fans, you gotta try this flavour from Tao Kae Noi! It's the perfect savoury snack to munch on when we're Netflix-and-chilling. Just don't take too long to finish the pack, as the seaweed will become soft soon with Singapore's humidity — then again, who are we kidding, this pack will finish in no time.
Cost: $2.70
8) Philippines: Boy Bawang Garlic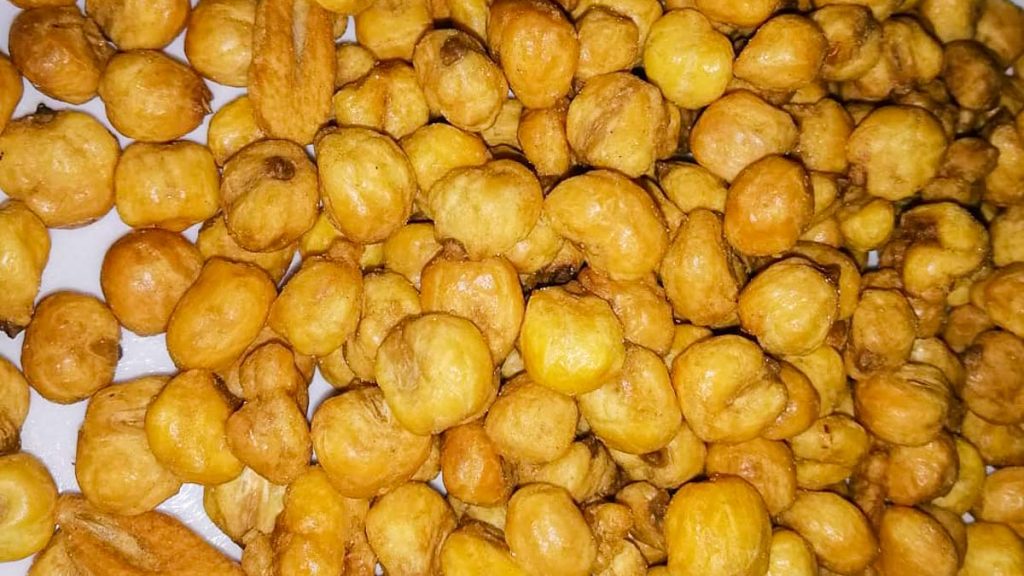 Photo credit: @candydulutan via Instagram
Don't say we didn't warn you — you might chase your friends (and vampires) away after having this popular Filipino corn snack.
Nevertheless, if you just can't get enough of garlic, this is the perfect snack. It's crunchy, and packs a strong lingering flavour of garlic.
Fun fact: Boy Bawang in Filipino literally translates to "Boy Garlic" or Garlic Boy. It's named after the strong garlic flavouring. 
Cost: $1.04
9) Malaysia: myEureka Gourmet Popcorn — Fun Mix Variety Pack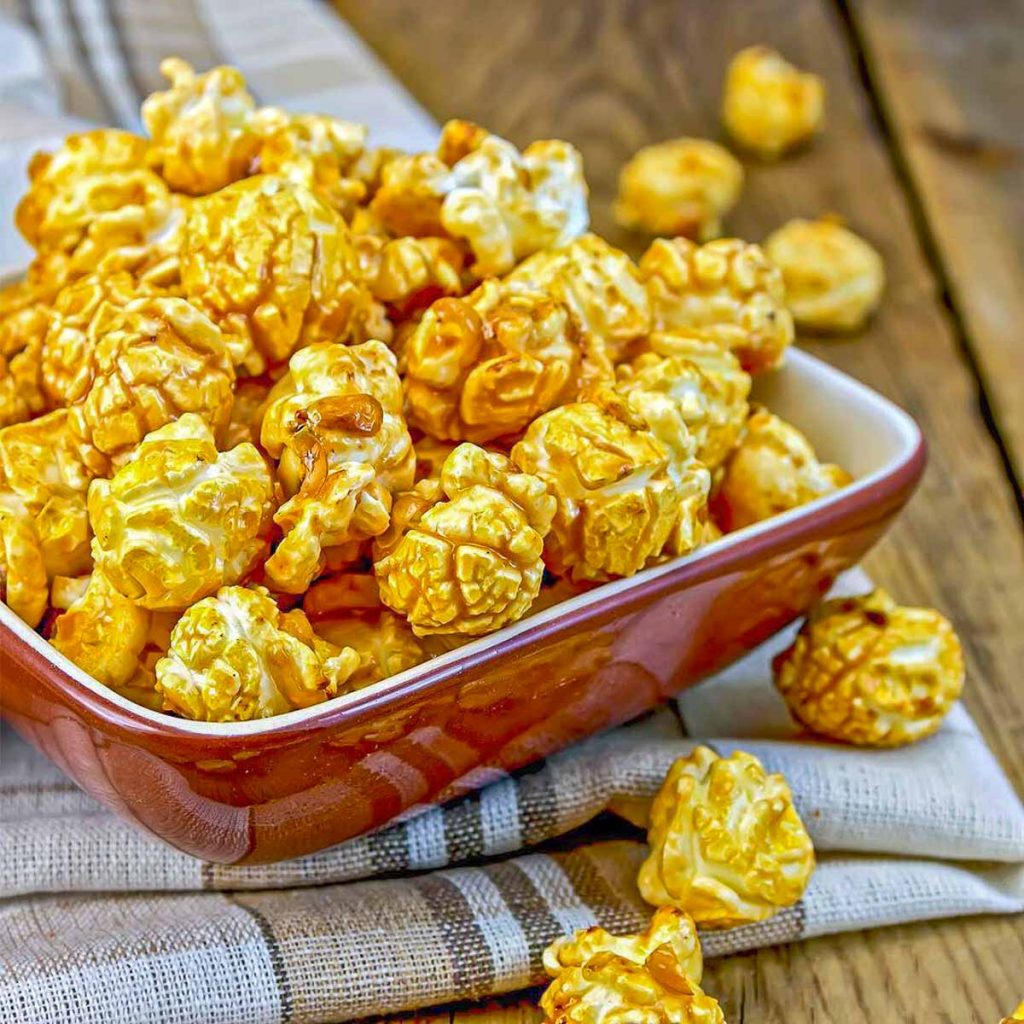 Photo credit: @myeurekapopcorn via Instagram
Every trip to Malaysia would end up with this snack brought back as a souvenir, because hey, it's the country's most popular snack. Plus, it's better than cinema popcorn.
With so many flavours to choose from, it's a struggle. This is where the fun mix variety pack comes in handy and you can try out six different flavours — classic caramel, supreme pizza, savoury cheese, crispy chocolate, creamy sour cream and onion and tangy tomato. Plus points because it comes in six small packets to share!
Cost: $6.50
10) Singapore: Houten Chilli Tapioca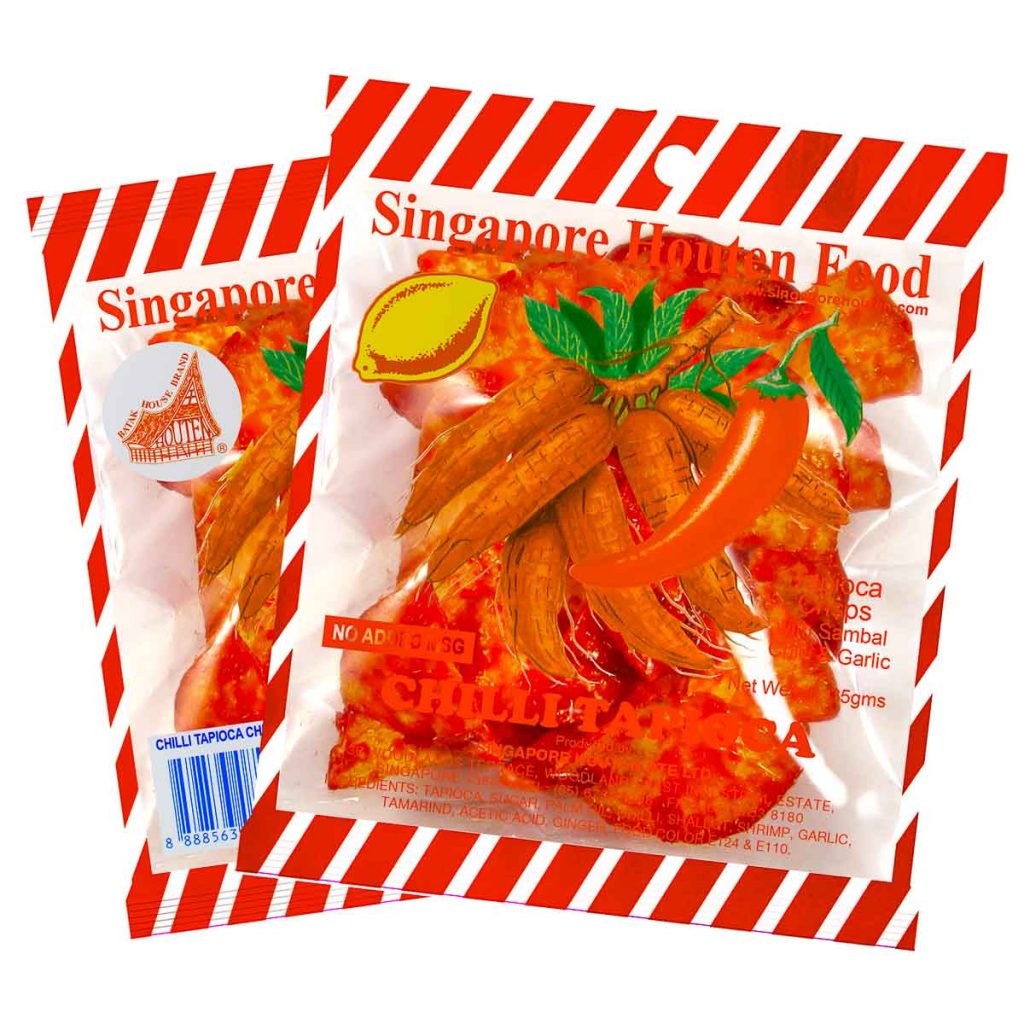 Photo credit: Houten
These thinly sliced tapioca chips glazed in honey-like sambal sauce are an epitome of a Singaporean childhood snack.
Its spicy, sweet yet tangy flavour with a dash of garlic brings back memories of buying this local snack during recess time in school.
Cost: $5.00
Other Continents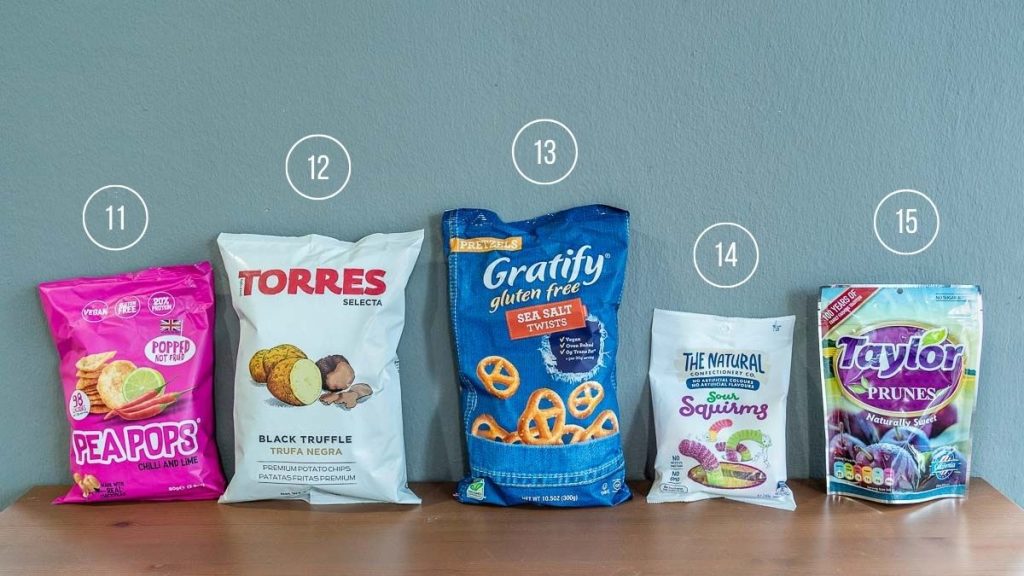 Did you know Israel has its own line of gluten-free crackers and pretzels?
Hailing from places like the UK, Europe and even the Middle East, here are some lesser-known snacks we can find out of Asia and around the world.
11) UK: Pea Pops Chilli & Lime Snack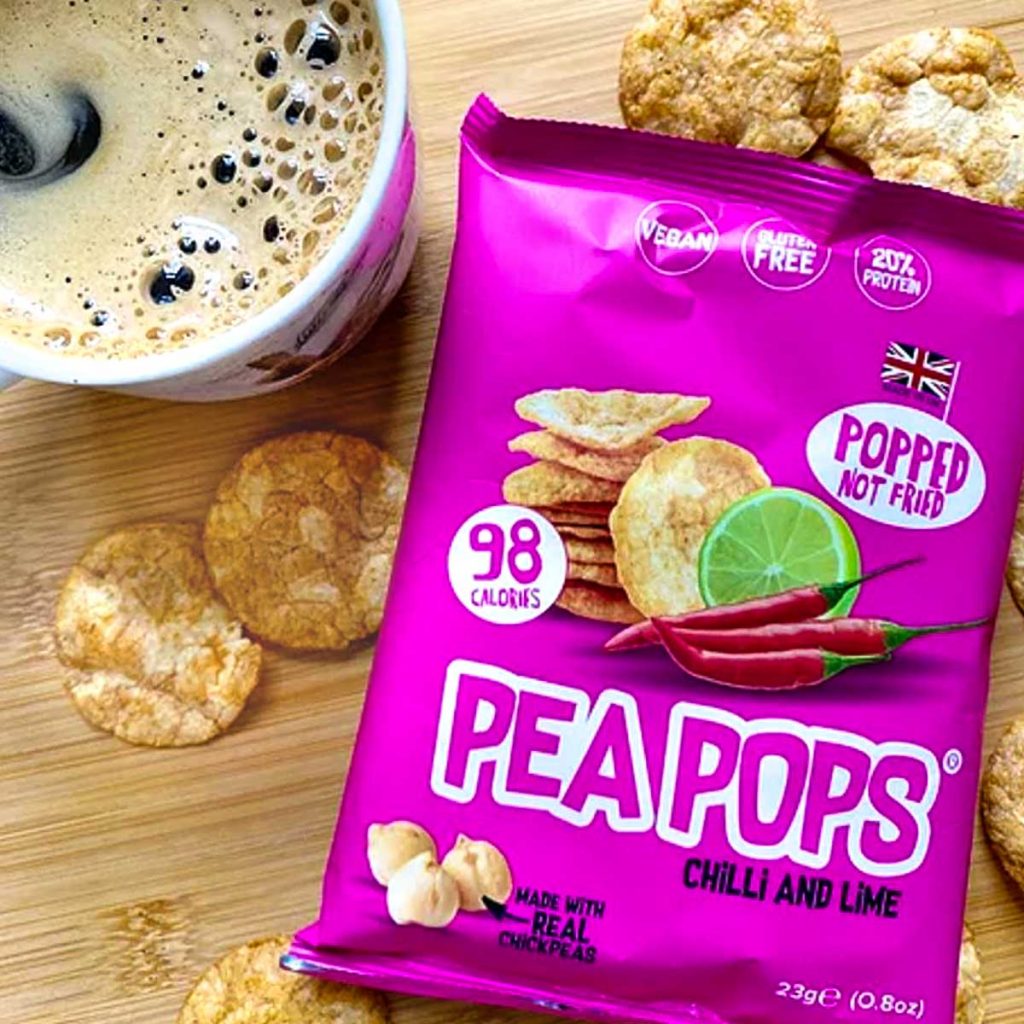 Photo credit: Pea Pops
Ever heard of Pea Pops? For the uninitiated, it's a snack made in the UK from natural chickpeas.
But what's interesting is its unique flavour of spicy chilli combined with zesty lime. Test your spice tolerance and decide for yourself whether it's too hot or not. What's guaranteed though, is that it's an enjoyable snack!
Cost: $5.45
12) Spain: Torres Selecta Black Truffle Potato Chips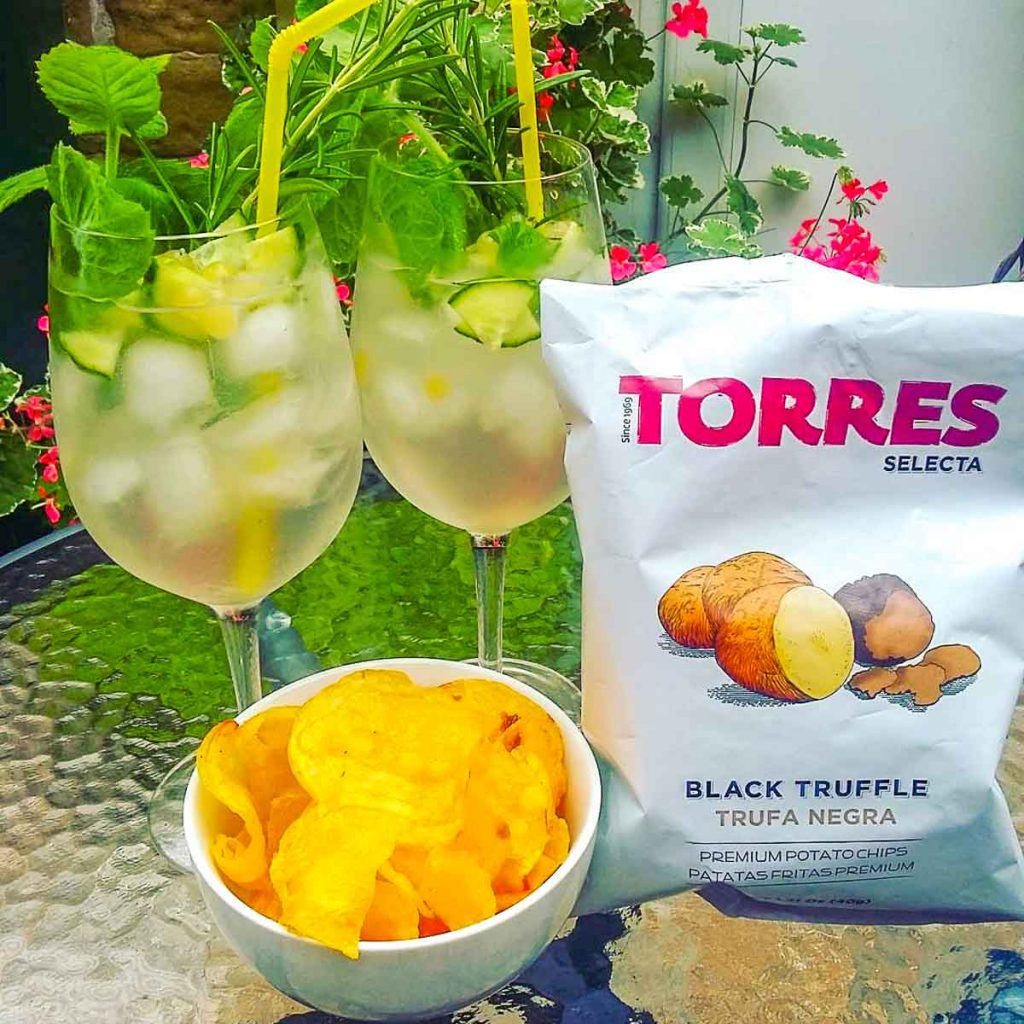 Photo credit: @northeast_crafty_blogger via Instagram
I think we can agree that you can't really go wrong with infusing truffle into a snack.
Get both your truffle and potato chip cravings satisfied at the same time with these Spanish black truffle chips — which are light, crispy and leaves a sweet taste in your mouth.
Cost: $6.95
13) Israel: Gratify Pretzel Gluten-Free Sea Salt Twists
Photo credit: @gratifyfoods via Facebook
Baked to a golden brown colour and sprinkled with sea salt, these gluten-free pretzels from Israel are best paired with a french onion dip or guacamole — vegan friendly too!
Fun fact: The blue packaging is inspired by denim jeans, an ode to Gratify's vision of their products being the perfect fit for a healthy lifestyle — just like our favourite pair of jeans.
Cost: $6.15
14) Australia: The Natural Confectionery Co. Sour Squirms Gummy Candy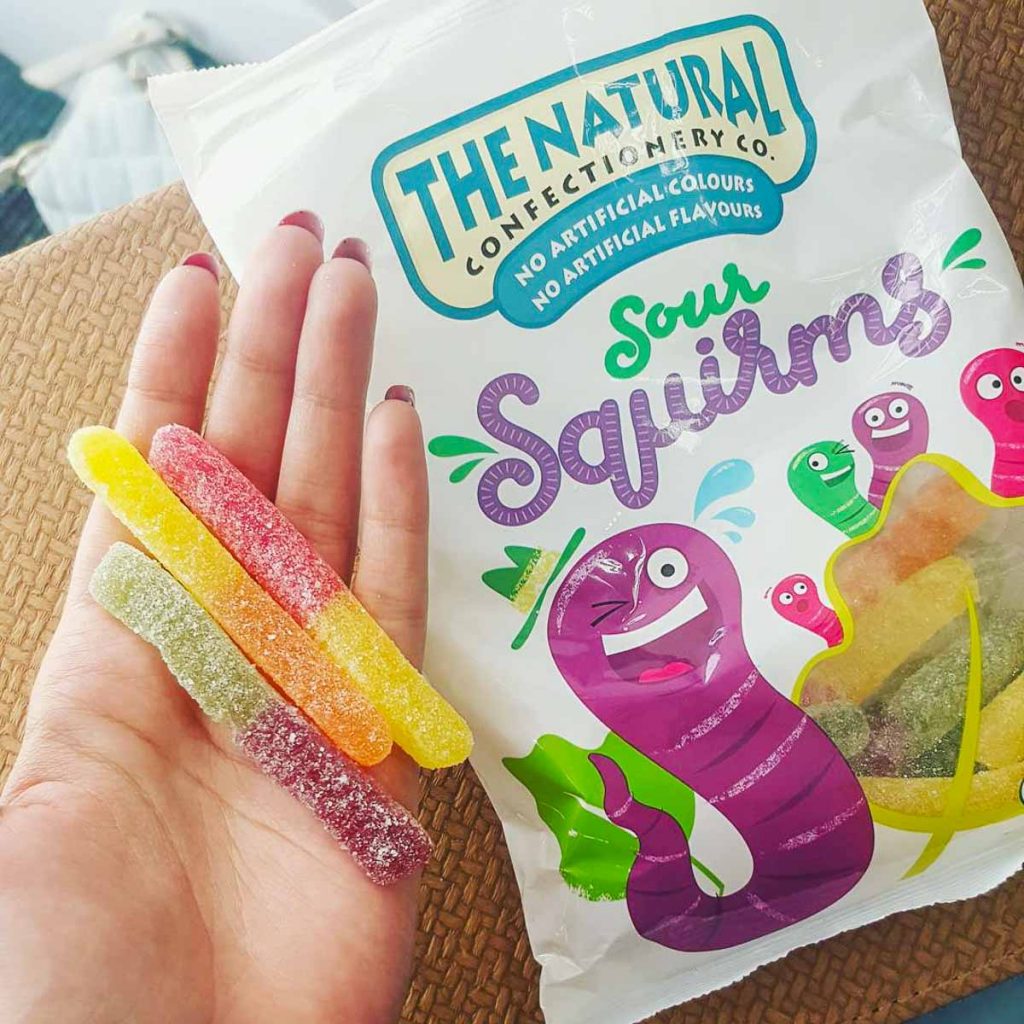 Photo credit: @ toofat2curious via Instagram
Besides Tim Tams, another popular snack in Australia is gummies!
For those who love sour snacks, try the worm-shaped sour squirms gummy. Chew your worries away with these "worms" which come in different colours and flavours — namely, lemon, grape, raspberry and apple.
Cost: $4.95
15) Taylor Naturally Sweet Prunes 250g, America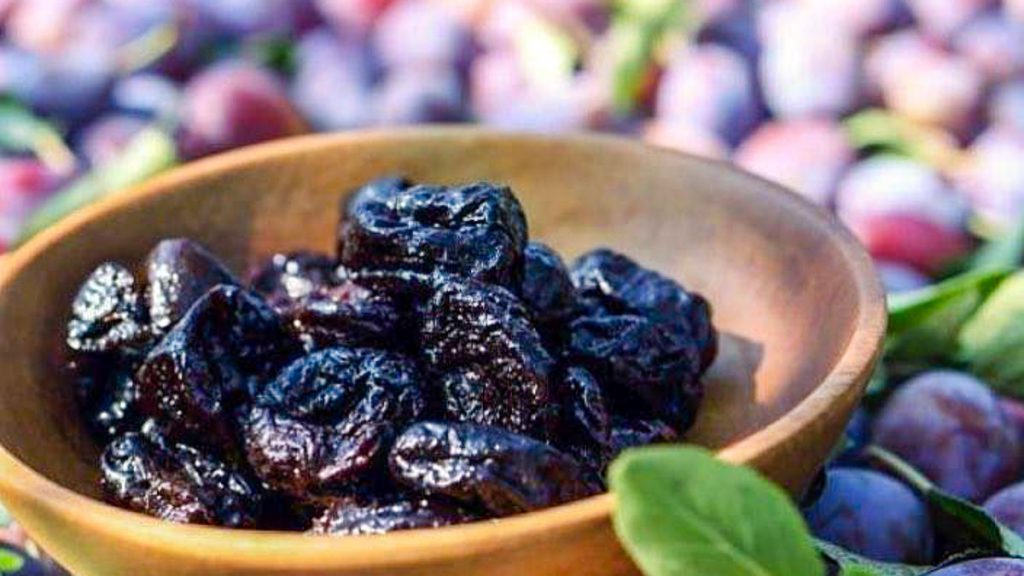 Photo credit: @TaylorBrothersFarmsInc via Facebook
Feeling sinful by now? Here's a healthier alternative.
American brand Taylor's dried prunes are naturally sweet and chewy, plus it contains zero fat. Eat it as a snack or pair it with yogurt or oats for that extra flavour, guilt-free.
Cost: $5.40
Read more: 11 Most Exciting Food Festivals Around The World
How to get these international snacks without travelling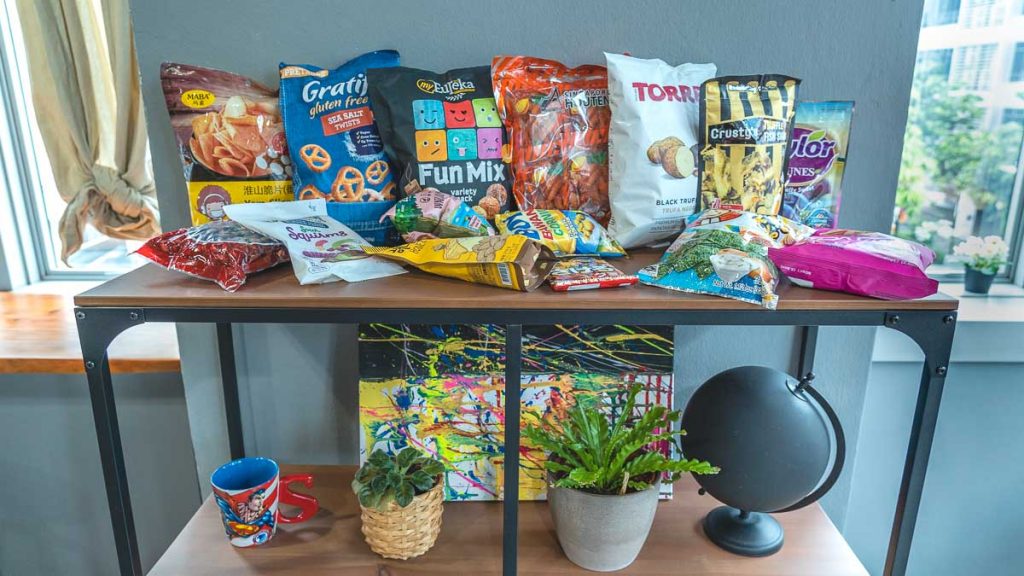 While we wait for borders to open so we can shop for our favourite snacks overseas once again, here's a convenient and value for money alternative — pandamart!
pandamart is foodpanda's own online store that works directly with manufacturers and suppliers to offer a wide selection from snacks, fresh produce to household essentials.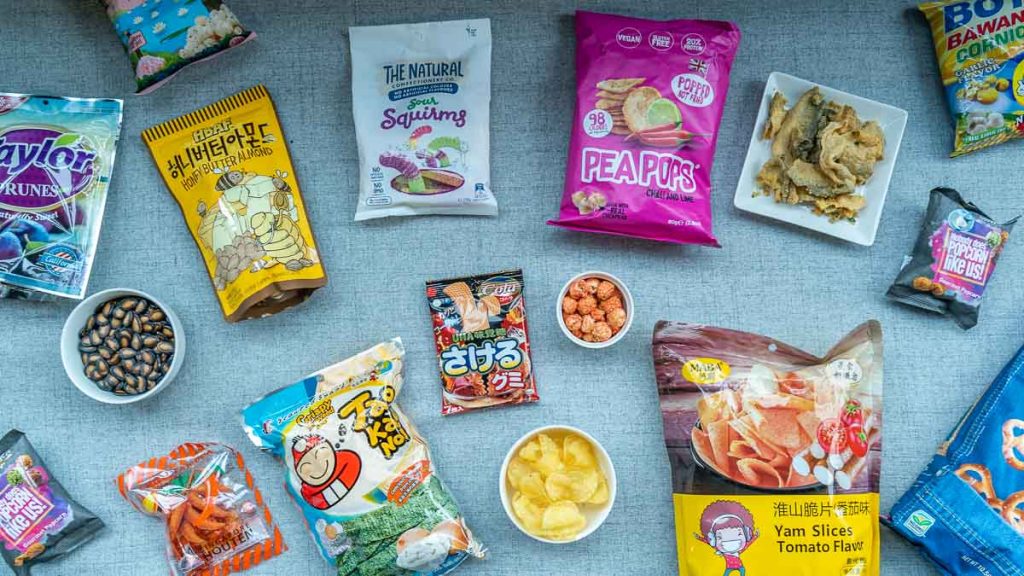 It delivers islandwide and 24/7, so you can satisfy your snack cravings anytime and anywhere. As someone who is always hungry at midnight, I can't tell you how much I appreciate its round-the-clock hours.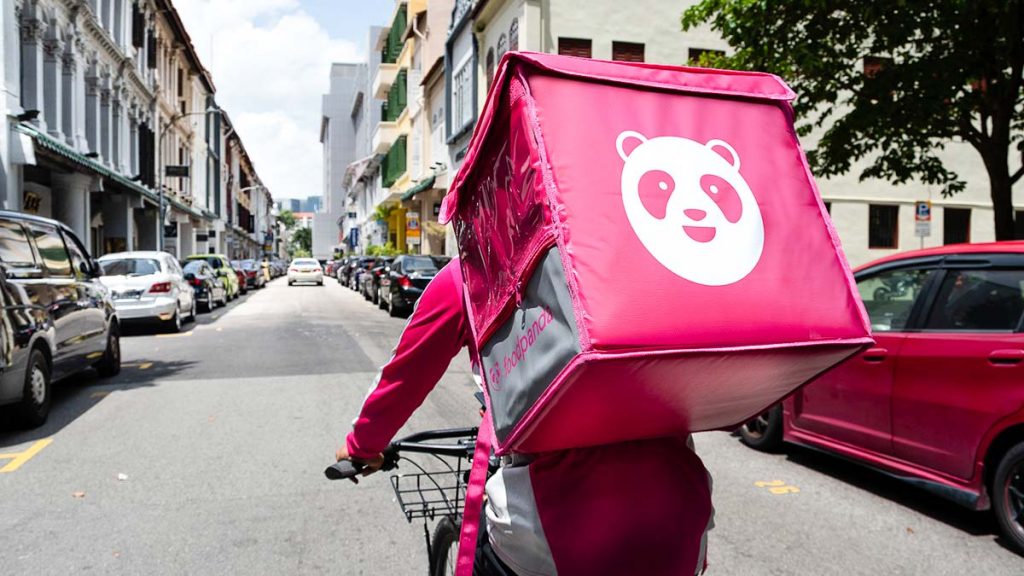 Photo credit: pandamart
We didn't have to wait too long to get our snacks too! pandamart delivers order within 30 minutes — tried and tested.
*Note: Depending on your delivery area, some items might not be available on pandamart.
pandamart September Deals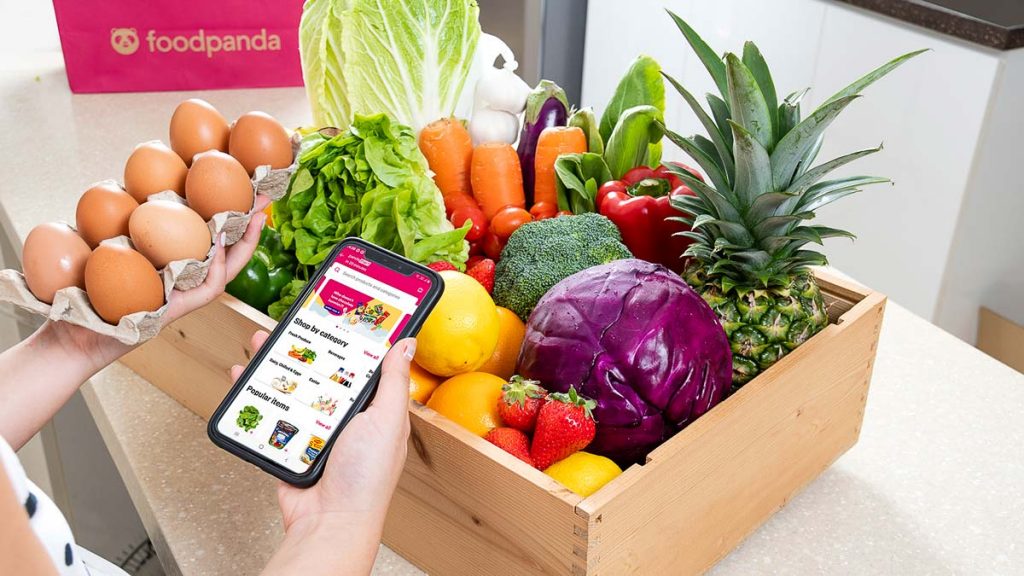 Photo credit: pandamart
Also, don't say bojio because here are some deals in September to share with you as you check out these snacks on pandamart 😋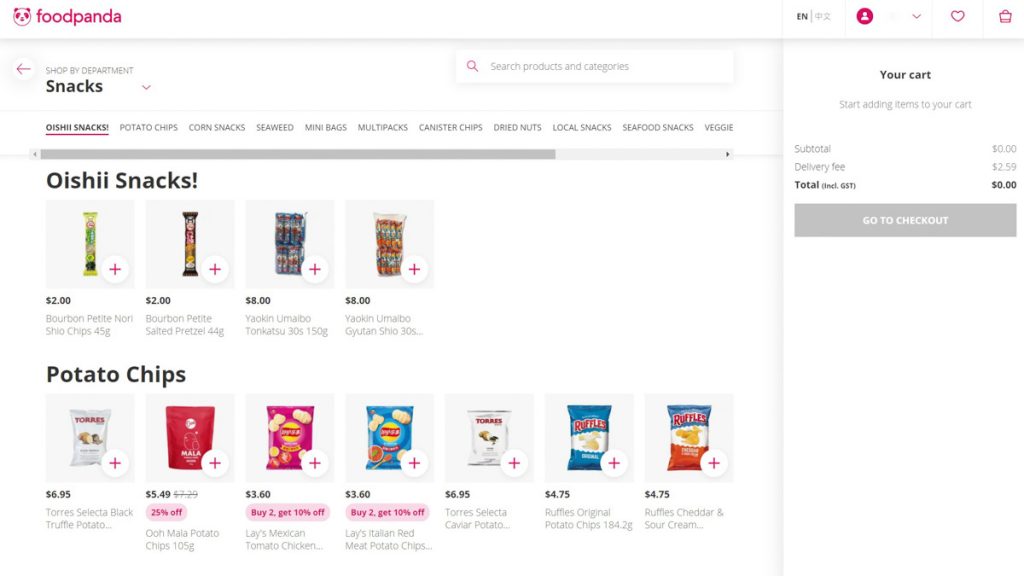 First pandamart order: get $12 off + $16 cashback with Voucher code <TAPINTOMART>
– Minimum spend $20
– Valid till 30 Sept 2021
– Promo code is valid on first 'pandamart' order only
– Two $8 cashback vouchers will be credited into 'Vouchers' section within 48 hours
Existing pandamart Users: Get $6 off with Voucher code <XLCART60>
– Minimum order $60
– Valid till 30 Sept 2021
9.9 Crazy Deals: Shop from as low as $0.99
– Valid from 6 – 12 Sept 2021
Shop on weekdays: Get 9.9% off with Voucher code <MART9SALE>
– Minimum order $25
– Valid from 6 – 30 Sept 2021
– Discount capped at $5
What are some international snacks you've tried before? Share them with us in the comments!
---
This post was brought to you by pandamart. All information and prices are correct at the time of writing.
Like what you see? Follow us on Facebook, Instagram, YouTube and Telegram for more travel inspiration!