No matter how much time you spend on the road, some days you're bound to be stuck in everyday life with a serious case of wanderlust and no plane tickets booked (yet). When that happens, pick up one of these 10 books that could inspire your next destination and illuminate a new corner of the world.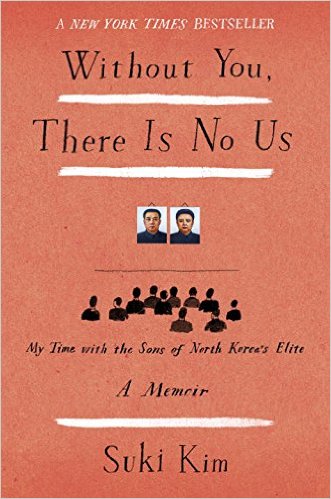 Korean-American Suki Kim's memoir about her time spent teaching at a North Korean university offers insight into growing up in North Korea. The young men spout party lines, perform sentry duty of the college after dark, and tend to its flower plots – this is the only world they know.
Although Kim wants to inspire her students to dream beyond the hermit kingdom, she is hesitant to give them hope. "I hope they have forgotten everything I inspired in them," she writes.
The future of North Korean youth may appear bleak, but the book offers a glimpse at the lives of North Korea's elite families, through their sons' education. Every book I read about North Korea makes me want to see the country before – if – it ever opens up.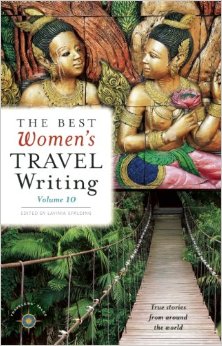 The tenth in it's series, this collection of women's stories takes you around the world, as the writers dip into their area of expertise and emerge with stories from far off the proverbial beaten trail.
Blair Braverman's Rangefinder Girl, which was published in volume nine, charts her trek through the Namibian bush in search of the dangerous, endangered black rhinoceros. "Maybe this is about Rhinocerous," she opens the tale, "But it is just as much about the smell of myrrh, or the warm grit of water from a desert spring – how it coats the mouth with salt, as if even the land was sweating."
The descriptions are vivid and the stories engaging – short enough to read one while waiting for the bus, numerous enough to lose yourself in adventure after adventure at a stretch.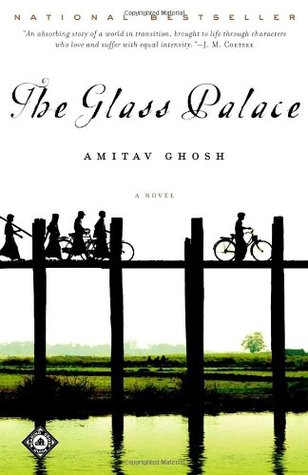 The glass palace is, at its heart, a love story – about a poor boy Raj who goes on to found a timber empire – set in the socio-political context of British colonial rule in the early 1900s.
The story is set in various parts of Burma (as it was then known), India and Malaya, and writer Amitav Ghosh weaves a rich tapestry of setting and culture during the era.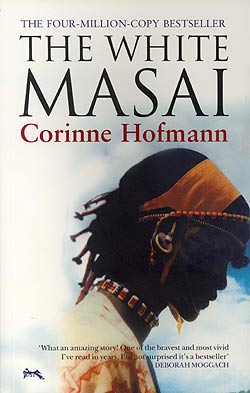 When German tourist Corinne Hoffman visits Kenya on holiday with her then-boyfriend, she falls for a Masai warrior Lketinga, overcoming great obstacles to marry him, live in the bush, and eventually bear him a child.
It is a fascinating, almost unbelievable fish-out-of-water account that illustrates a great deal about Samburu tribal life, including all the bits Hoffman struggled to reconcile. The book has been made into a movie, and Hoffman has also penned a sequel, Reunion in Barsaloi.
Little Princes starts out the way many travel stories do. American backpacker Connor Grennan went to Nepal to volunteer at an orphanage, but found himself returning multiple times on a quest to reunite orphaned children with their parents.
The language is easy to follow and his character quickly grows likeable, and by the end I found myself rooting for Grennan, his little princes, and his unexpected love story.
Tim Cope's journey on horseback through Kazakhstan, Russia, Ukraine and Hungary is as rugged as they come.
He grapples with wolves, horse thieves, and the unforgiving conditions of the steppe, and weaves a comprehensive historical narrative into his adventures. This is a thick book so take your time with it!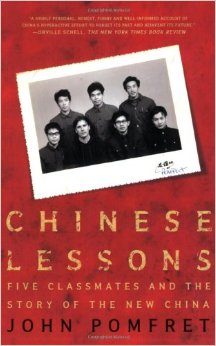 John Pomfret first studied at China's Nanjing University, and tells personal accounts of the Cultural Revolution through anecdotes from his classmates.
The stories are marked by injustice and pain – one classmate is made to publicly shame and denounce her father, another is made to labour in the fields for resisting a party-arranged marriage. Yet Pomfret makes it sound like an exciting time to be in China, witnessing first hand the events that shaped it in the 1980s. This was an excellent primer on Chinese culture and politics before I first visited the country.
"Happy again, back in the kingdom of light," writes acclaimed travel writer Paul Theroux, now in his seventies. Despite his age, and the daily gout medication he must consume, Theroux embarks on an overland journey through the parts of Southern Africa tourism seems to have forgotten. He starts at pleasant Cape Town, then goes through orderly Namibian capital Windhoek, but continues to war-torn Angola, devoid of trees and shrub, and the ubiquitous antelopes that dot the African continent. Theroux's writing is sharp and observant, conveying the bleakness of the landscape and the trials of his journey without being condescending. His closing chapter is a question every traveller has asked themselves at some point – what am I doing here?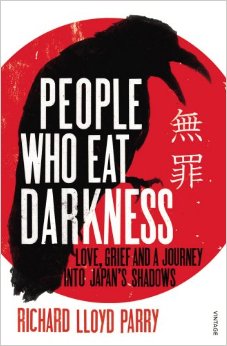 This book explores the dark underbelly of Japan – a country better known for it's polite citizenry, clean streets and tasty sashimi. But in the red light district known as Shinjuku, British bar girl Lucie Blackman disappears in the summer of 2000.
What follows is a nation's frantic search for a blonde, blue-eyed beauty that her family fears may have met a tragic and violent end. People who eat darkness is as chilling and macabre as its title suggests, and riveting for that reason.
Nickel and dimed is about all those spaces in America run by anonymous workers that, if not for this book, you might never notice.
Journalist Barbara Ehrenreich works as a waitress in a diner, a motel chambermaid, a home cleaning lady and on Wal-Mart's retail floor, reporting on the poverty faced by workers in these industries. For the most part, Ehrenreich reports, these are hardworking, dignified individuals, an integral part of the American experience the world has come to know. I'll tip better the next time I visit the States for sure.
Like what you're seeing? Share, like, subscribe and follow more of our adventures on Facebook or Instagram!