Back for the ninth year, Universal Studio Singapore's annual Halloween Horror Nights is here again — we dig out the scariest haunted houses and scare zones.
Get your tickets at S$55 (U.PS$60)
Universal Studio Singapore's Halloween Horror Nights was a hit last year with its Stranger Things themed haunted house.
This year, USS is bringing the scare factor closer to home, with local and Southeast Asian elements incorporated into the haunted houses. Hosted over 16 selected nights, 2019's edition of HHN (Halloween Horror Night) sees five haunted houses, two scare zones, and two killer shows, and a Halloween carnival (NEW!).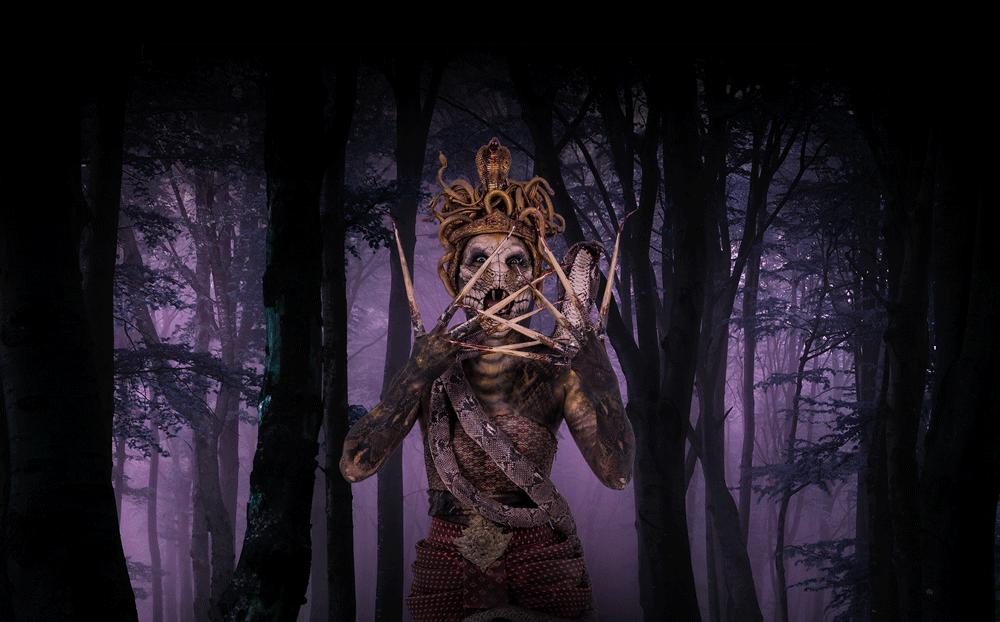 Haunted Houses
1) The Chalet Hauntings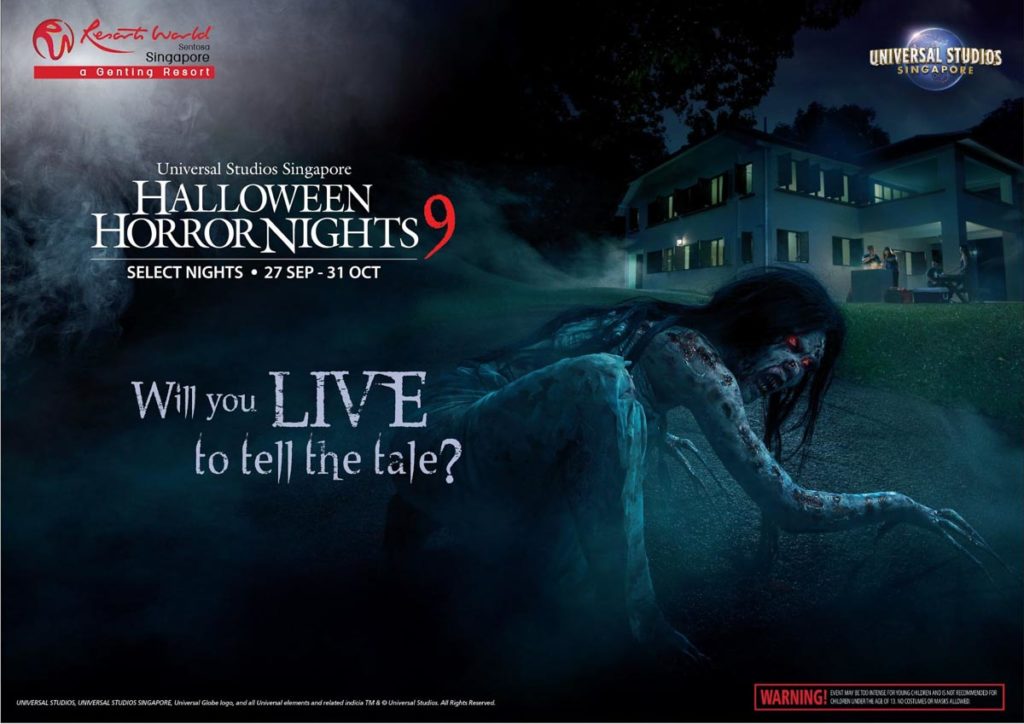 Singaporeans love ghost stories, and some of the best ones based off strange occurrences during stayovers in local chalets. The Chalet Hauntings is modelled after a chalet unit that has seen better times, to make things worse (read: more exciting), this haunted house has the most extensive collection of Southeast Asian ghosts within. Police tapes hint that something has happened, something about five teenagers who mysteriously disappeared from their chalet. Brave up and walk through this haunted house to uncover the truth behind the chalet.
2) Twisted Clown University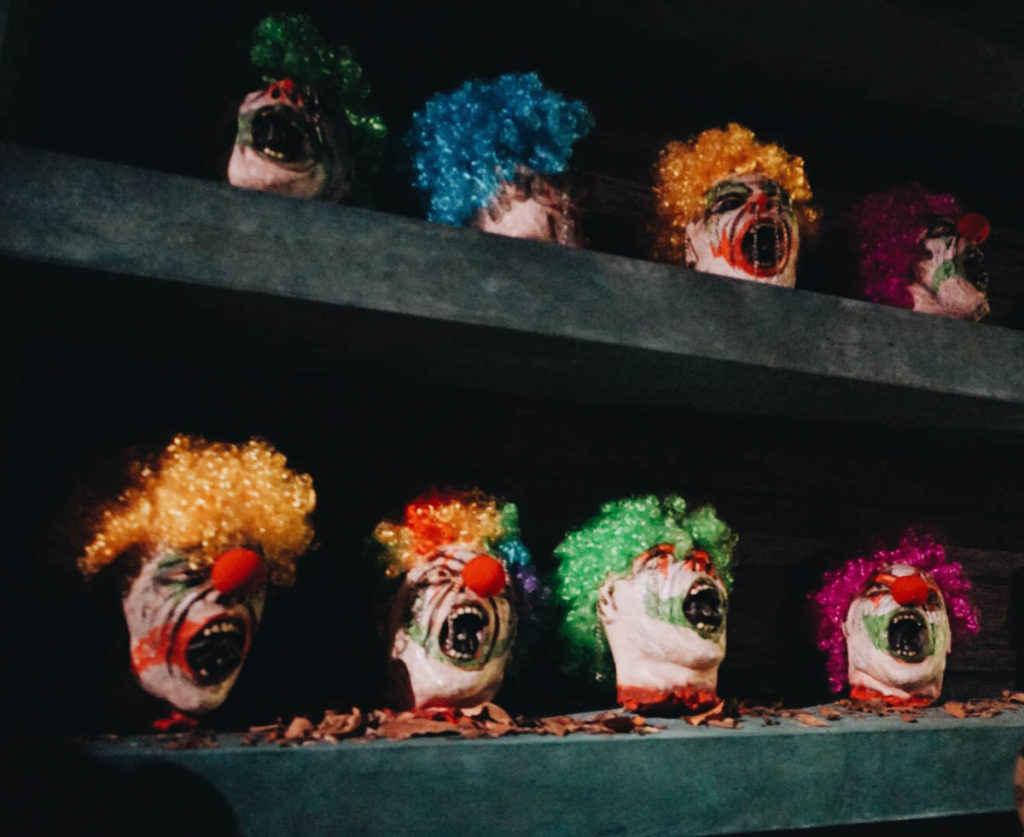 Circus clowns are often more creepy than funny. Set in an abandoned amusement park, Twisted Clown University brings everyone's worst nightmare alive as evil clowns abduct unsuspecting victims.
3) Spirit Dolls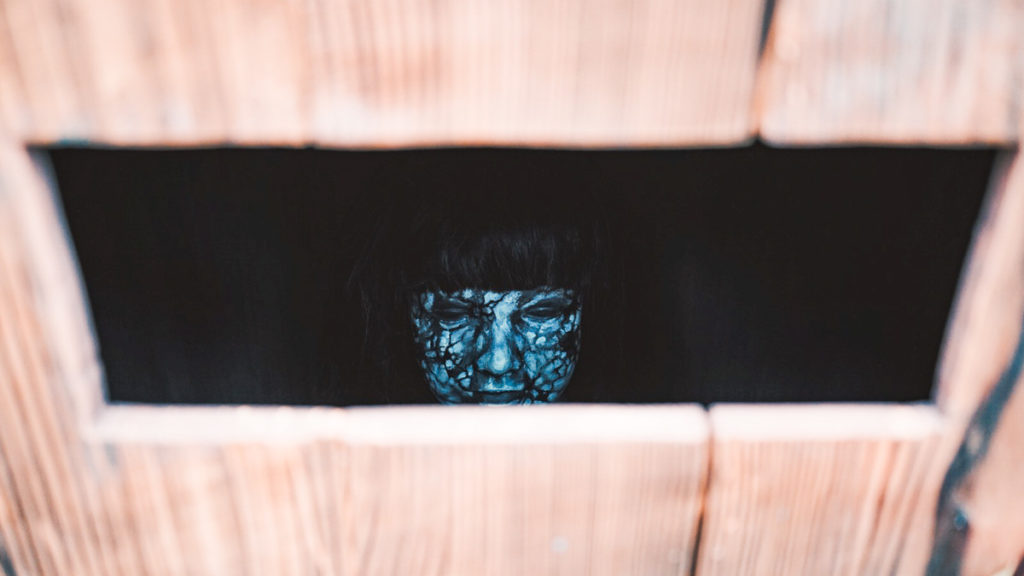 Are dolls friendly or creepy? With their unwavering smile from day through night, year after year, who knows what really is going on inside these dolls. In Spirit Dolls, an abandoned village is filled with possessed dolls that watch on as curious visitors enter the macabre attraction.
Hall Block 9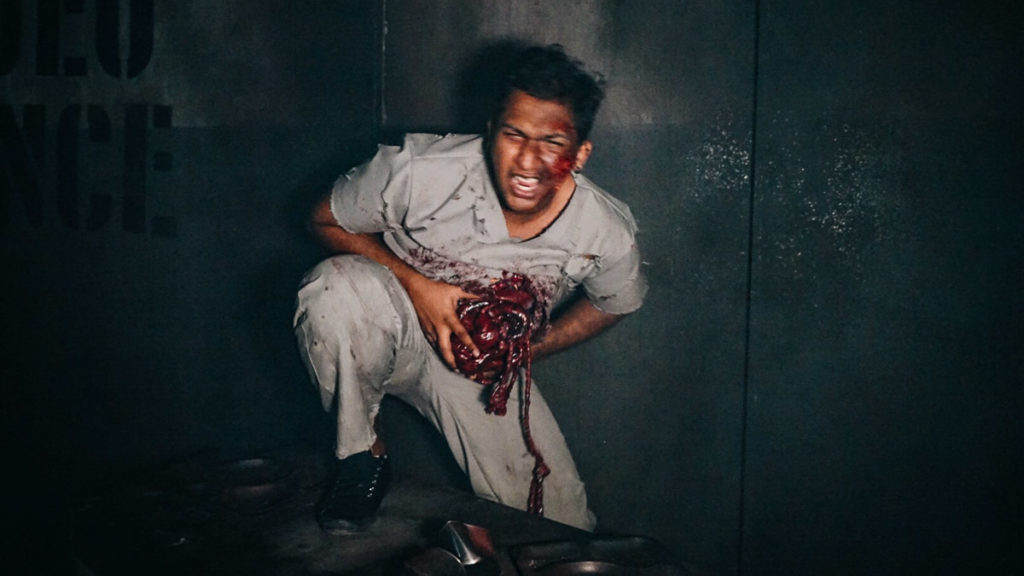 As if being locked in prison isn't bad enough, the prison halls Hall Block 9, are ruled by demonic prison wardens! Try to survive your sentence as in this haunted prison hall.
5) Curse of the Naga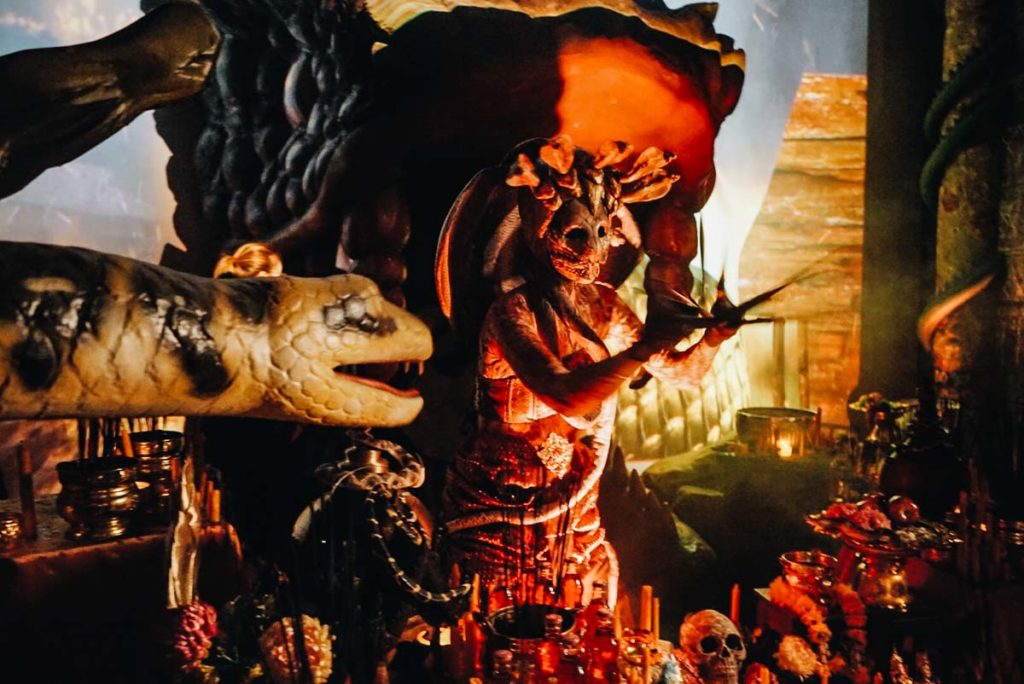 If you've been to a night market in Thailand, this house is sure to send tingles down your spine. In its first-ever collaboration with Thai horror filmmakers of Shutter and 4Bia, Curse of the Naga brings you through a talad (night market) gone wrong. The haunted house begins with a walk through a colourful street in Bangkok, only to be transported to a jungle and abandoned village after being fed a shot of cursed serpent blood. Will you be able to get out of the jungle and break away from the serpent spirit's curse?
Scare Zones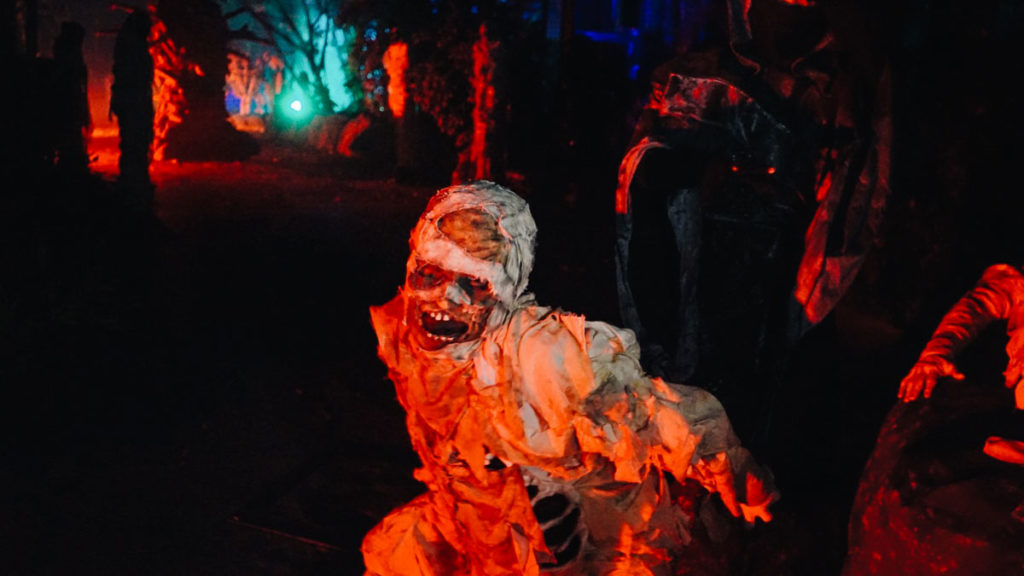 The Dead End scare zone is an alternative realm between the living and the dead, and it's here where one might encounter the Undertaker practising macabre and bizarre funeral rites.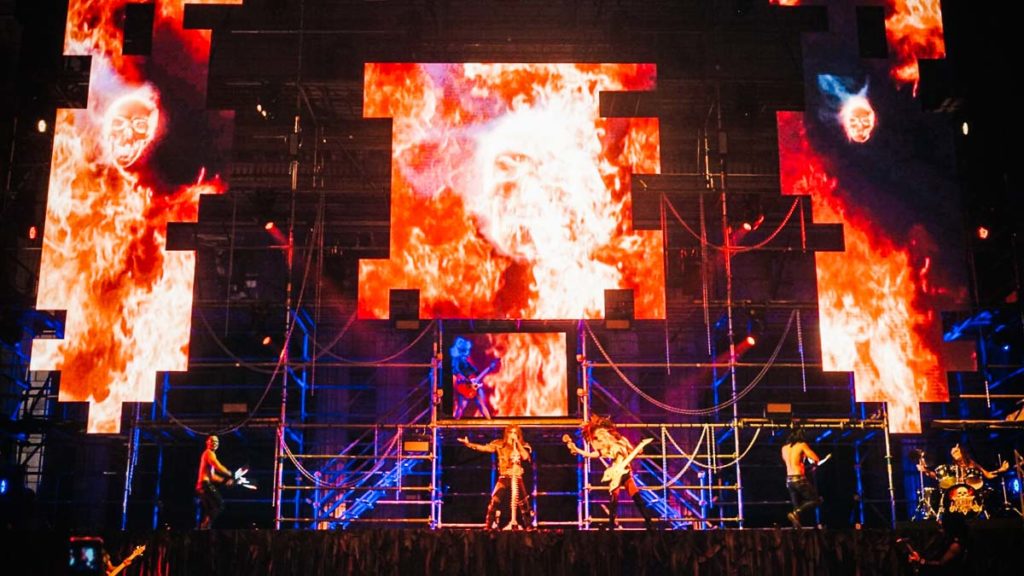 In Death Fest, a heavy metal concert takes place, and many insane fans crowd around the concert venue screaming along to their favourite band. Try making your way through the gruesome mosh pits and devoted metalheads.
Shows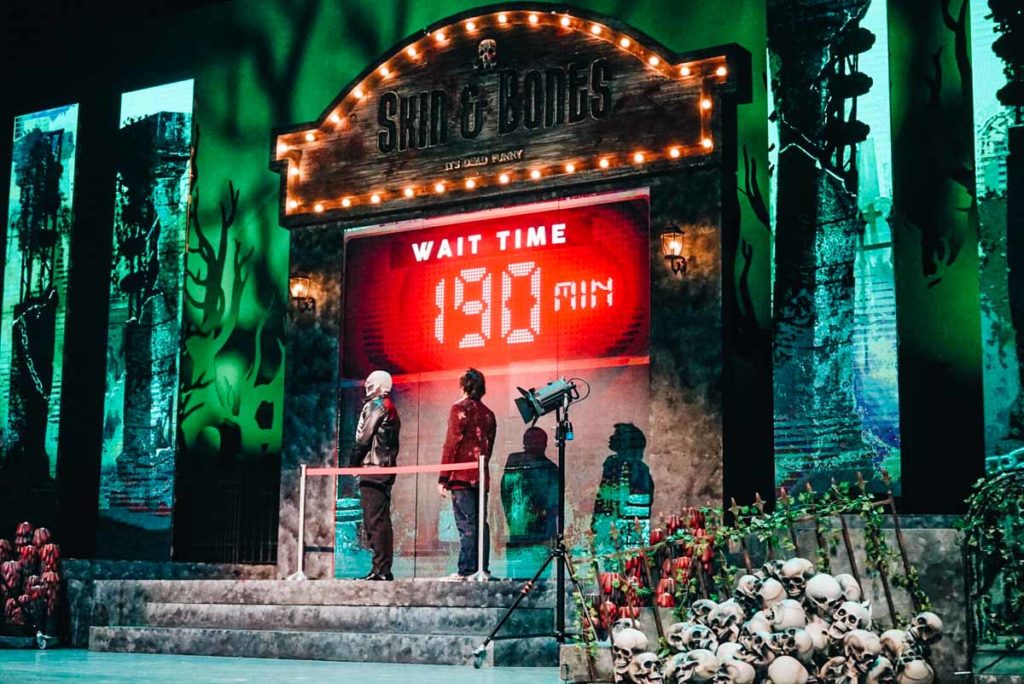 Be sure to catch the Skin & Bones show at the Pantages Hollywood Theatre — a comedic take on the underworld. After a whole night of screaming, laugh your hearts out at this lighthearted performance.
If you're visiting on a peak night, the Death Trap band will perform their morbid Death Fest LIVE procession show around the park on specially designed floats.
Halloween Carnival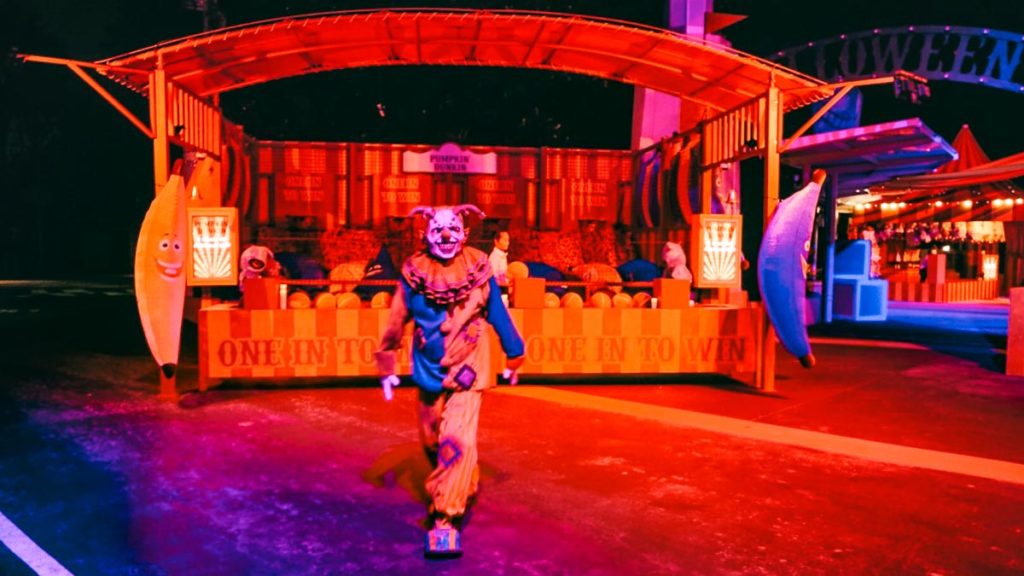 Coming to USS for the first time, Halloween Carnival is a funfair by day but by night, it transforms into a freaky carnival with morbid game stalls.
Other attractions available during Halloween Horror Nights include:
Battlestar Galactica (both Human and Cylon), Transformers: The Ride, Accelerator, Revenge of the Mummy, King Julien's Beach Party-Go-Round, Puss In Boots' Giant Journey, Enchanted Airways, and Shrek-4D Adventure.
USS Halloween Horror Nights Tickets at S$55 (U.P S$60)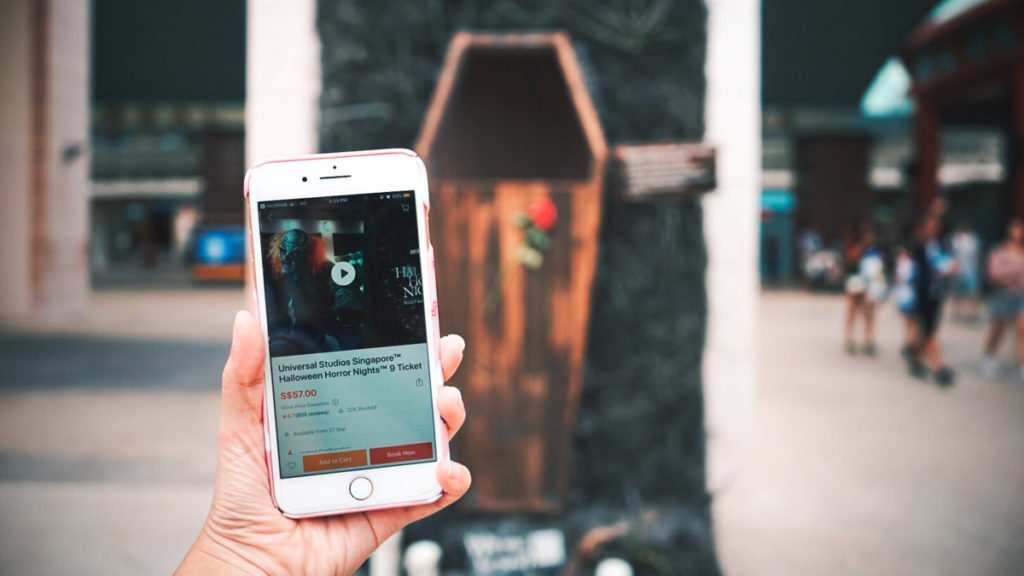 If you've yet to do so, book your USS Halloween Horror Nights 9 tickets before they run out! Tickets at the counter are going at S$60 but you get them at a discounted rate of S$55 via Klook! No printouts needed, just have your barcode scanned at the gantry and you're off to a spooktacular night 😉
USS Halloween Horror Nights
Off-Peak: 4, 6, 10, 13, 20, and 31 October 2019
Peak: 5, 11, 12, 18, 19, 25, and 27 October 2019
Opening Hours
Off-Peak: 7:30PM – 12:30AM (+1)
Peak: 7:30PM – 1:30AM (+1)
All photos in this post including the featured image belong to Klook.
---
This post was brought to you by Klook.