Universal Studios Singapore reopened on 4 Jul 2020 after closing for nearly three months due to the COVID19 outbreak. Read till the end for updated measures!
From scouring Instagram-worthy spots around the island to embarking on mouth-watering hawker food trails, visitors to Singapore are spoilt for choice when looking for fun things to do. And whether you're young or young at heart, a visit to the Universal Studios Singapore tops that list.
Read also: 11 Epic Things to do in Singapore for Thrill Seeking Adrenaline Junkies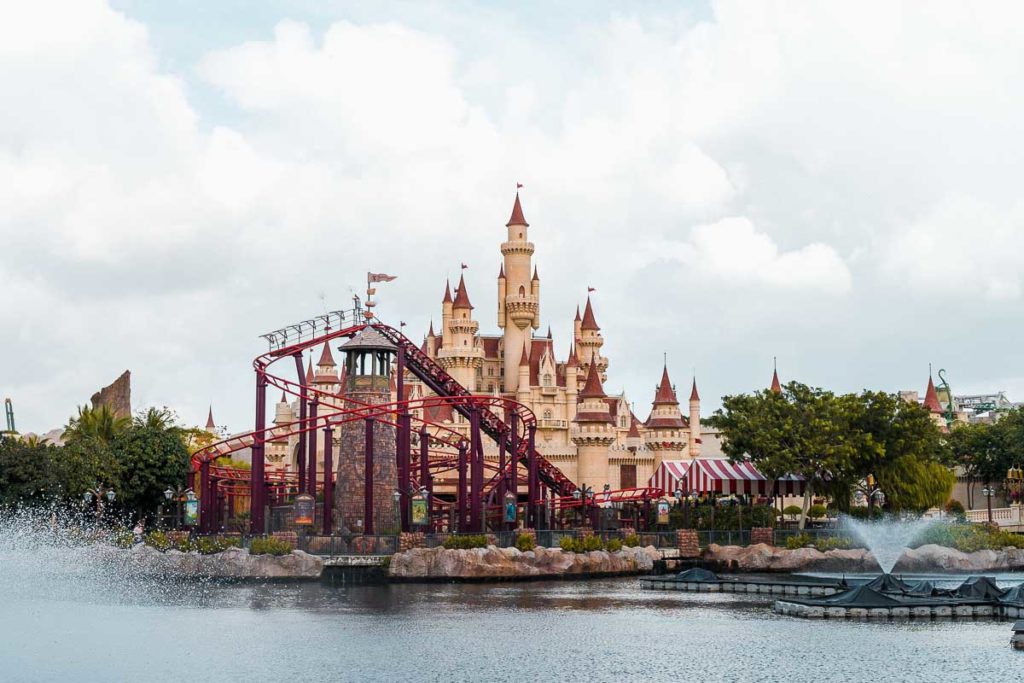 The first Universal Studios theme park in Southeast Asia, it features a total of 24 rides, shows and attractions across seven themed zones. New areas such as Minion Park and Super Nintendo World will also open over the next few years, so even repeat visitors to Singapore have a reason to come back.
Follow our guide to Universal Studios Singapore to beat the crowds and get the most bang for your buck!
July 2020 Update: Since the park has just reopened after being closed for almost three months, new COVID19 measures apply. Find out more at the end of the post!
1) Enter Sentosa for Free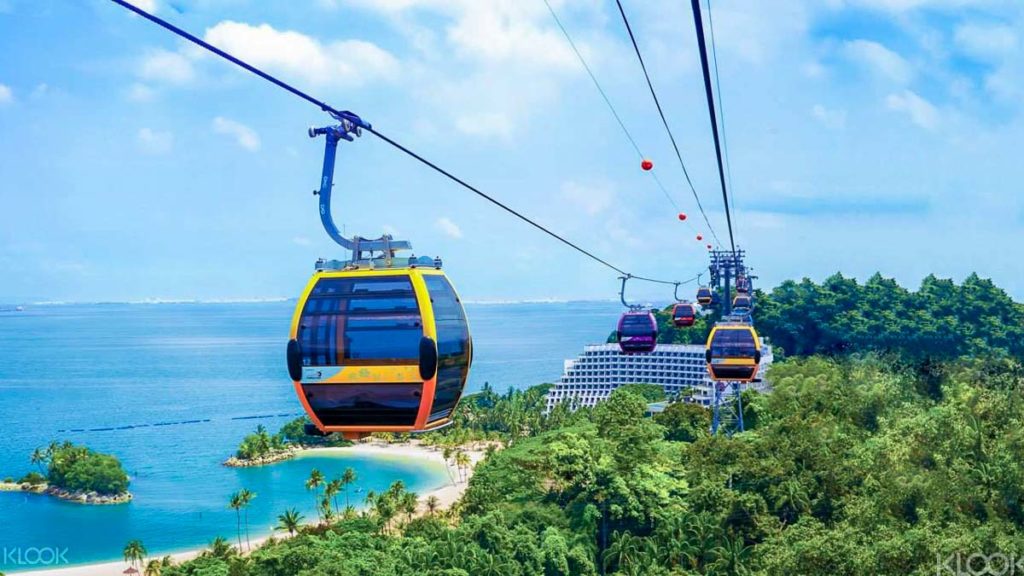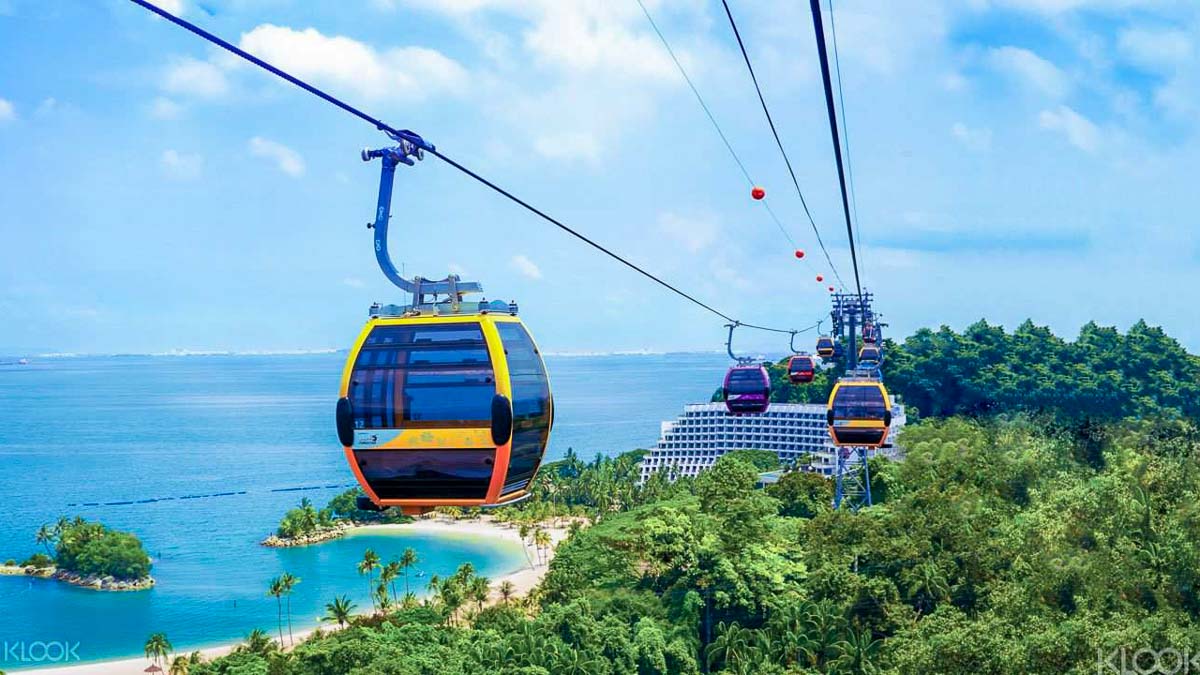 Photo credit: Klook.com
Universal Studios Singapore is located within Sentosa island and the most common way to entering is through the Sentosa Express (S$4) located at VivoCity Mall on level 3. This monorail will whisk you to Universal Studios Singapore in a matter of minutes, but few people know that you can also access the island for free.
If you don't mind the short walk, the Sentosa Boardwalk is a 700m sheltered walkway connected to the promenade outside VivoCity mall. It takes about 15 minutes to get to Universal Studios Singapore as you stroll past a lovely sea view.
*Pro-tip: For drivers, avoid expensive parking fees by parking at the open-air carpark at Seah Im food centre, opposite VivoCity. Six hours of parking there costs S$7.20, compared to S$17at the Universal Studios Singapore carpark.
2) Start Queueing For the Best Rides at Universal Studios Singapore
Although smaller than its counterparts in Japan and Orlando, Universal Studios Singapore has seven themed zones and 24 shows, rides and attractions — which can be confusing on your first time there!
For first-time visitors, we recommend starting at Sci-Fi City where the Battlestar Galactica is located. Continue anti-clockwise, hitting up Ancient Egypt, The Lost World, Far Far Away, Madagascar, Hollywood and finally New York, where you'll end up near the entrance.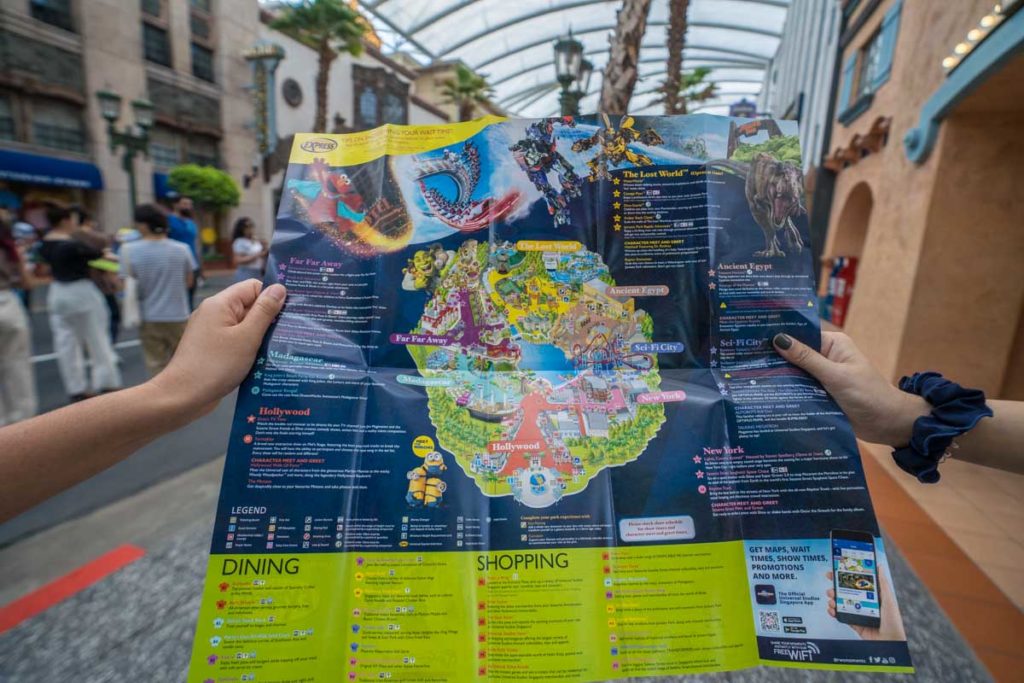 For the Adrenaline Junkies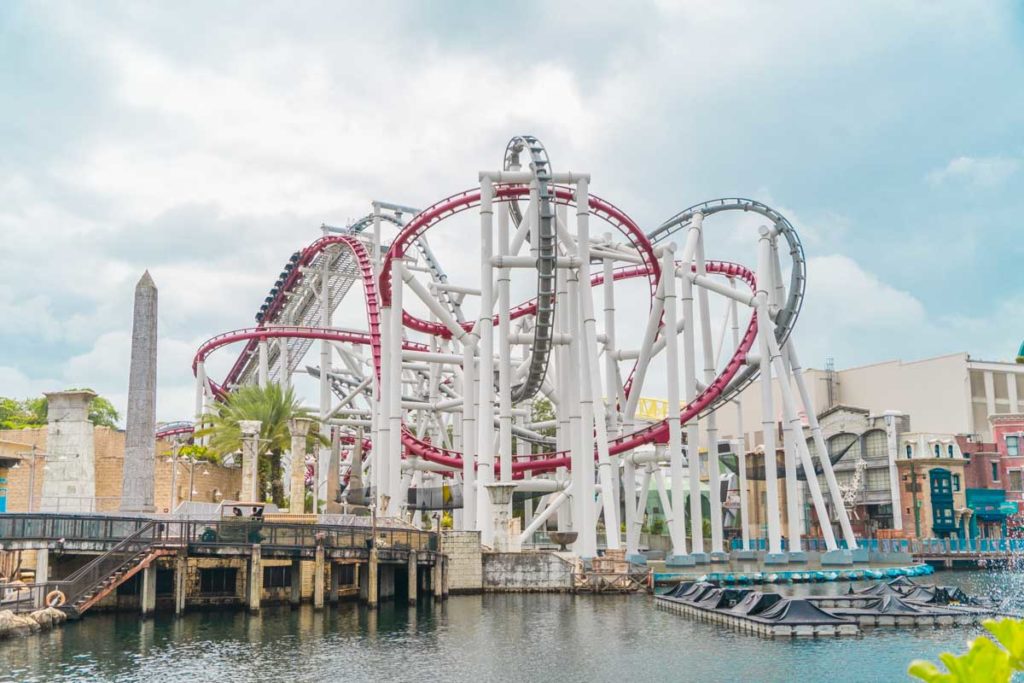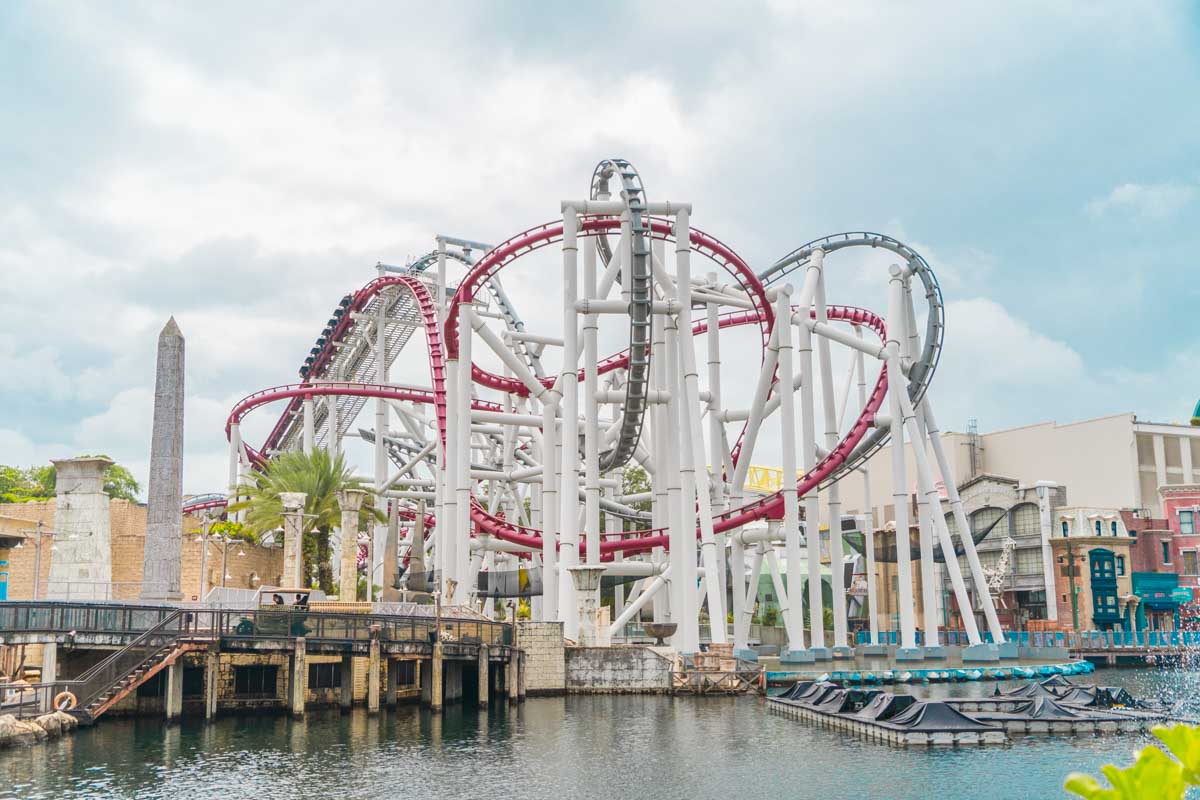 1) Battlestar Galactica: Human vs Cylon (Sci-Fi City) — Hands down our favourite, this is the world's tallest pair of duelling roller coasters. In the red (Human) track, you're seated upright while in the blue (Cylon) track, you're suspended. That means your legs are dangling as you swoop through corkscrews, vertical loops and multiple inversions at up to 90km/h — making it much more thrilling (read: scarier)!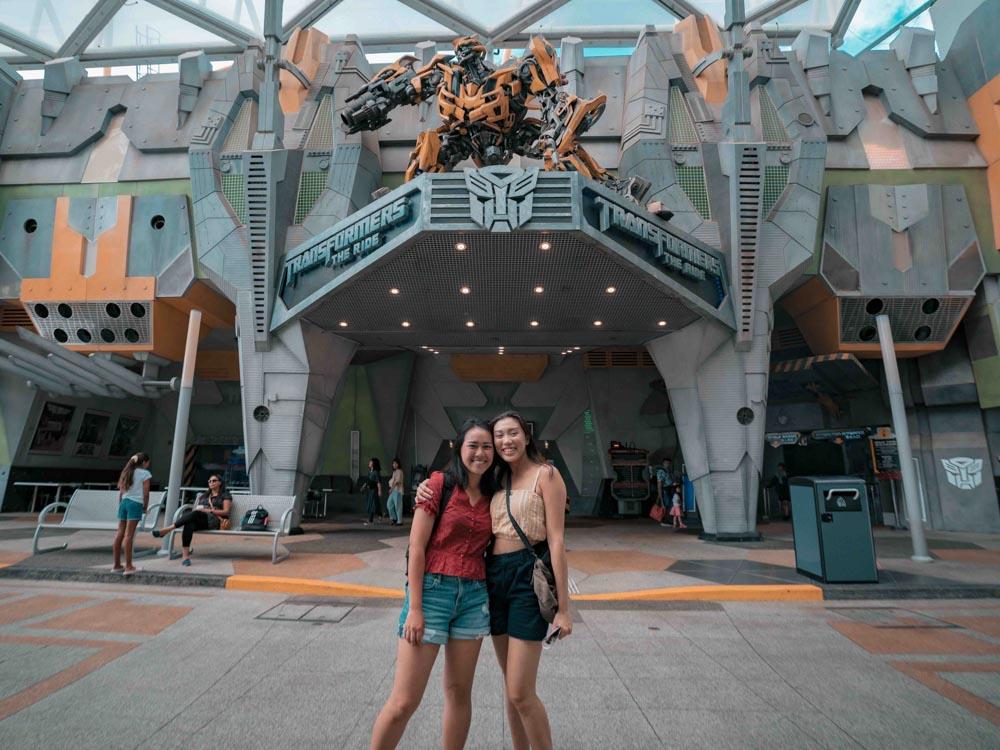 2) Transformers The Ride: The Ultimate 3D Battle (Sci-Fi City) — There are few stomach-dropping thrills on this ride, but the realistic 3D experience is top notch. Live out the Transformers movie as you race through the city battling villainous Decepticons.
*Pro-tip: Crowds usually start to wane from about 4PM onwards, which is a good time for repeat rides if this is your favourite roller coaster.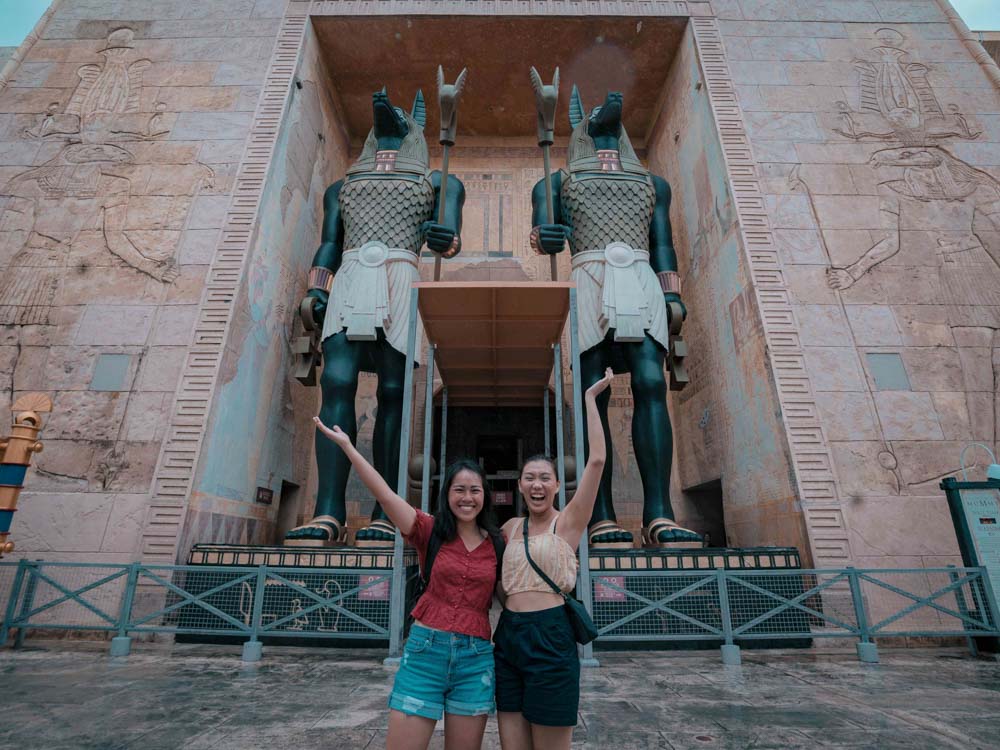 3) Revenge of the Mummy (Ancient Egypt) — There are plenty of sharp turns and sudden drops on this roller coaster, and zipping through pitch darkness lends an added thrill. Watch out for the part where screeching beetles scurry across a dark screen — we won't tell you what happens, but we guarantee it will be fun.
4) Jurassic Park Rapids Adventure (The Lost World) — Hop into a bright-yellow circular raft and float downstream, past some realistic-looking prehistoric creatures. Get ready for a big splash!
*Pro-tip: Bring a poncho if you don't intend to get drenched! You can buy them at the park but get ready to pay S$5 per piece.
Child-friendly Rides:
1) Puss in Boots' Giant Journey (Far Far Away) — Adults won't even break a sweat, but older kids will enjoy this mini roller coaster set to upbeat music as you zip around a giant, twisty beanstalk.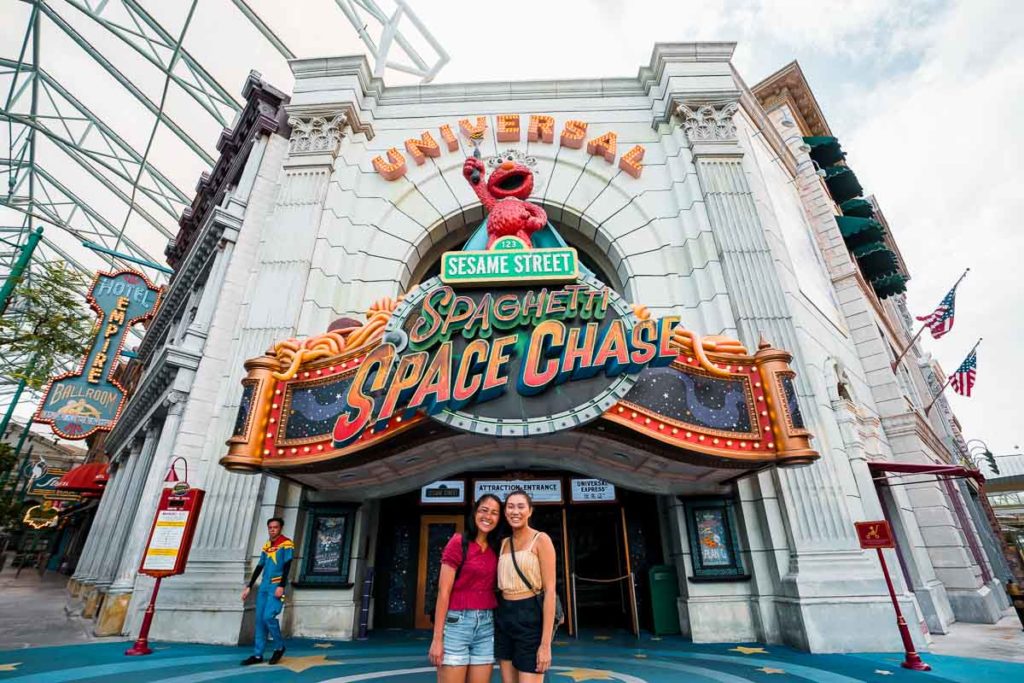 2) Sesame Street Spaghetti Space Chase (New York) — Hop on a train and travel into space to rescue stolen spaghetti from Macaroni the Merciless while meeting characters such as Elmo and Super Grover.
3) Treasure Hunters (Ancient Egypt): Ride a vintage car on a large loop around an excavation site in ancient Egypt on a gentle journey with the kiddos.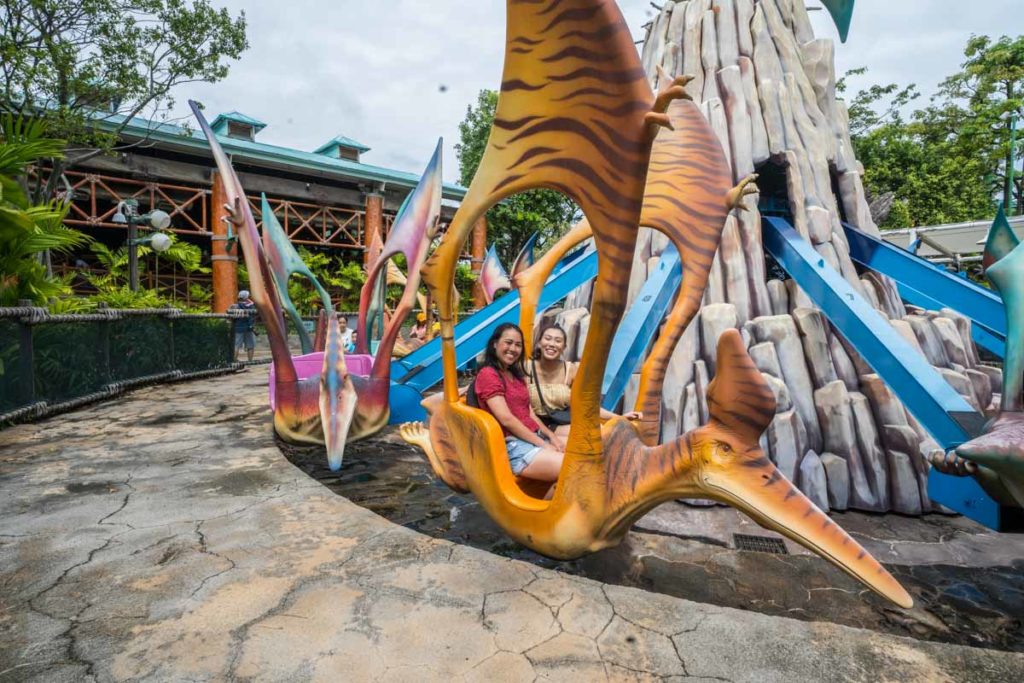 4) Dino-Soarin' (The Lost World): Let the kids take the wheel. Here, they get to ride a colourful Pterodon dinosaur and steer it up and down while flying in a circle.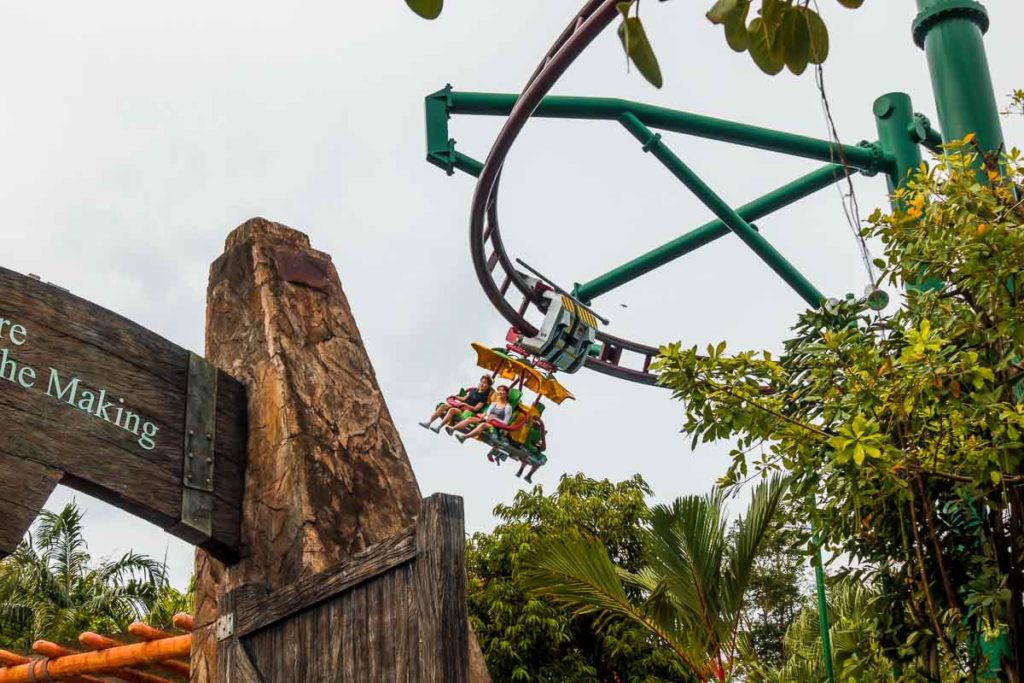 5) Canopy Flyer (The Lost World) — Soar above lush foliage rides below in The Lost World on the Canopy Flyer, where you'll get a great view of the surroundings. Adults will enjoy this one too.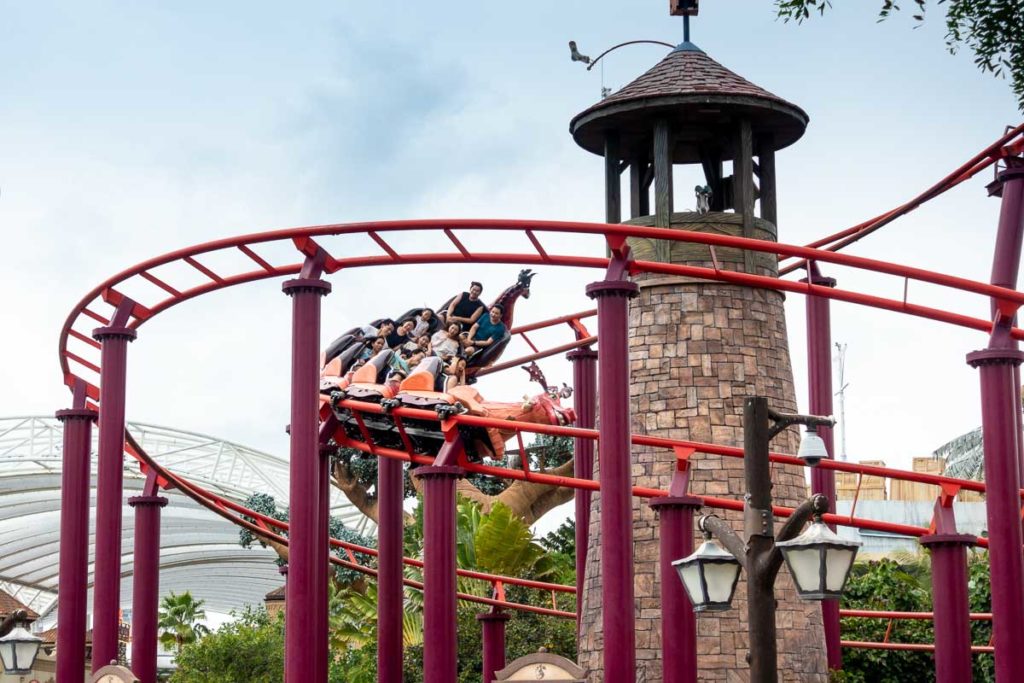 6) Enchanted Airways (Far Far Away) — Yet another junior rollercoaster, this one is designed like Donkey's beloved dragon from the Shrek movies. Exciting, but not too scary.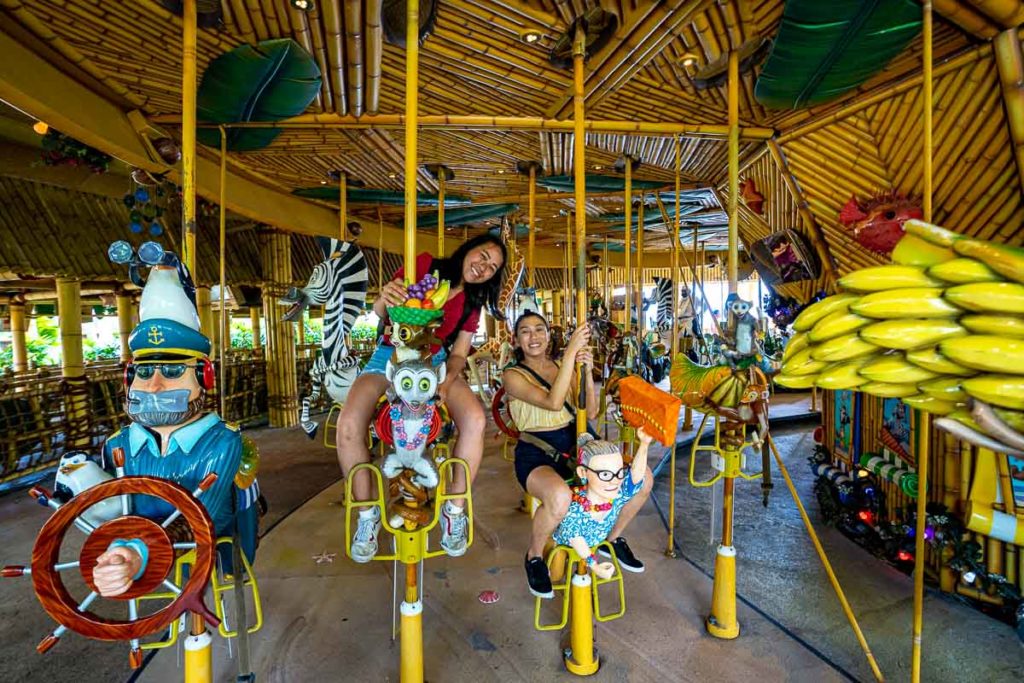 7) King Julien's Beach Party Merry-Party-Go-Round (Madagascar) — What's a theme park without a carousel? Universal Studios Singapore's take on the classic ride features characters from Madagascar, including Marty, Alex and Melman.
3) Look for the Secret Rides
There are two more "hidden" and lesser-known attractions within the theme park.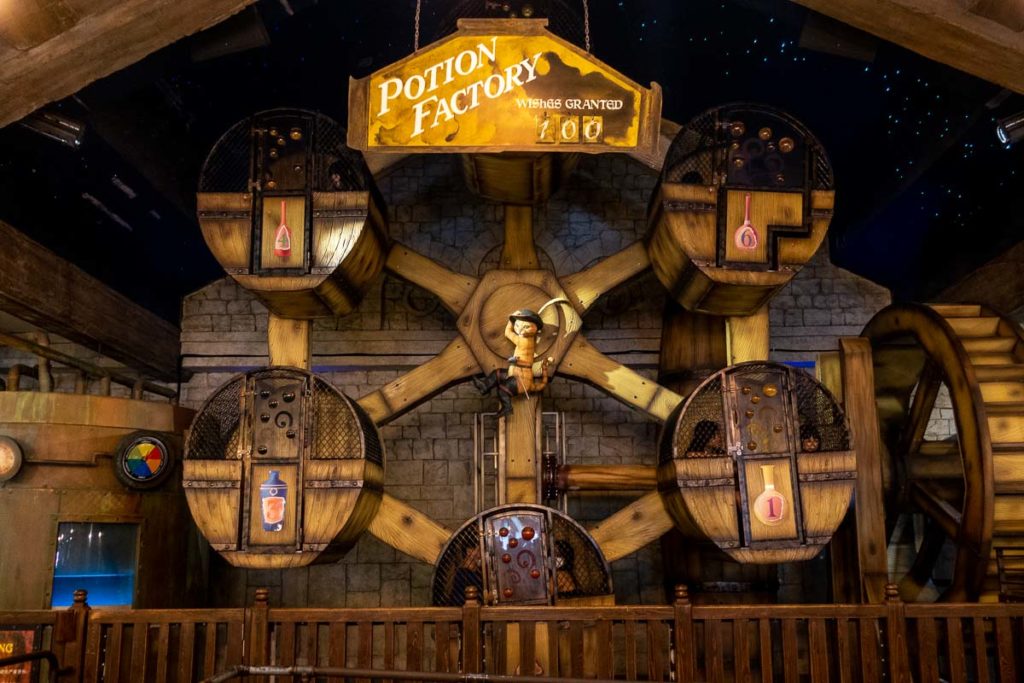 1) Fairy Godmother Magic Potion Spin is a small ferris wheel located inside a gift shop in Far Far Away, near the exit of the Shrek 4D Adventures and Donkey Live performances.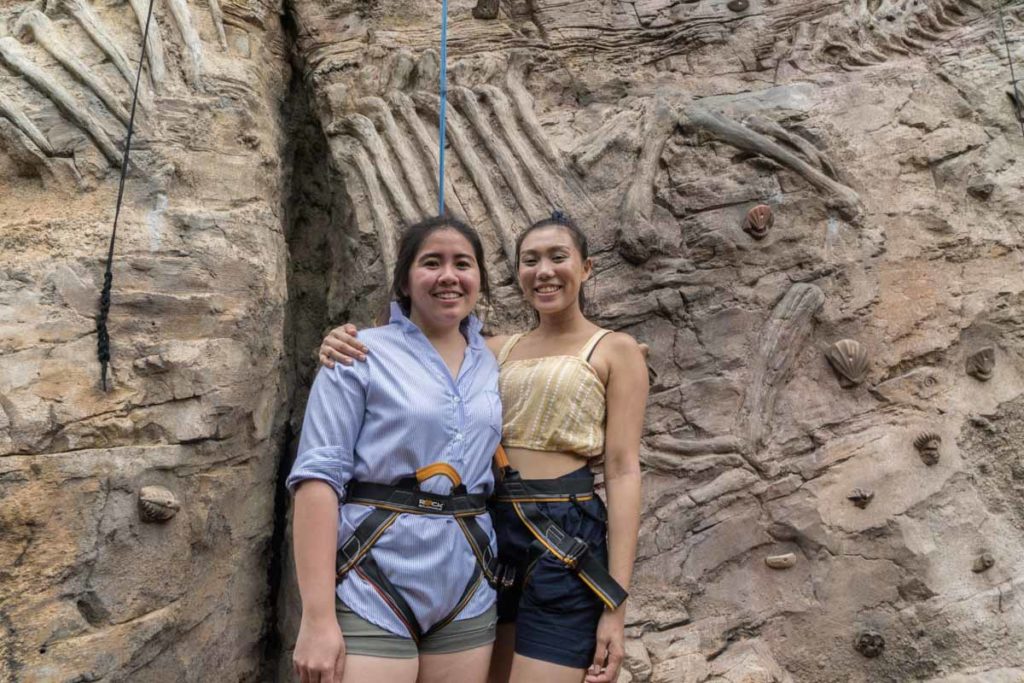 2) The Amber Climbing Wall is a small rock climbing wall near Dino-Soarin' in The Lost World. Staff are on hand to belay you as you scale the four-storey wall.
4) Store Your Belongings in These Free Lockers
There are plenty of lockers spread throughout USS. Paid ones range from S$4 for one hour to S$20 for a full day, so look for these lockers near the rollercoaster rides instead, which are free for the first 20 minutes. Here's where you can find them.
*Pro-tip: Accessories such as sunglasses, spectacles, bracelets and necklaces are not allowed on rollercoasters such as Battlestar Galactica, so stash them all in your locker to avoid having to make multiple trips.
Lockers at Sci-Fi City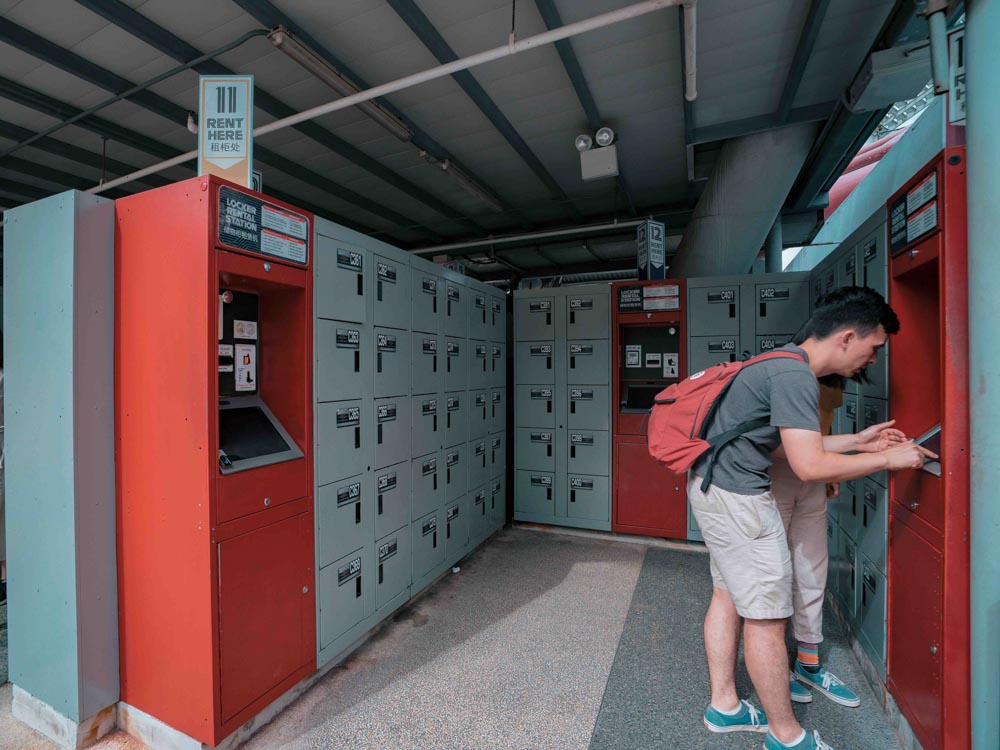 Located near the entrance of Battlestar Galactica.
Lockers at Ancient Egypt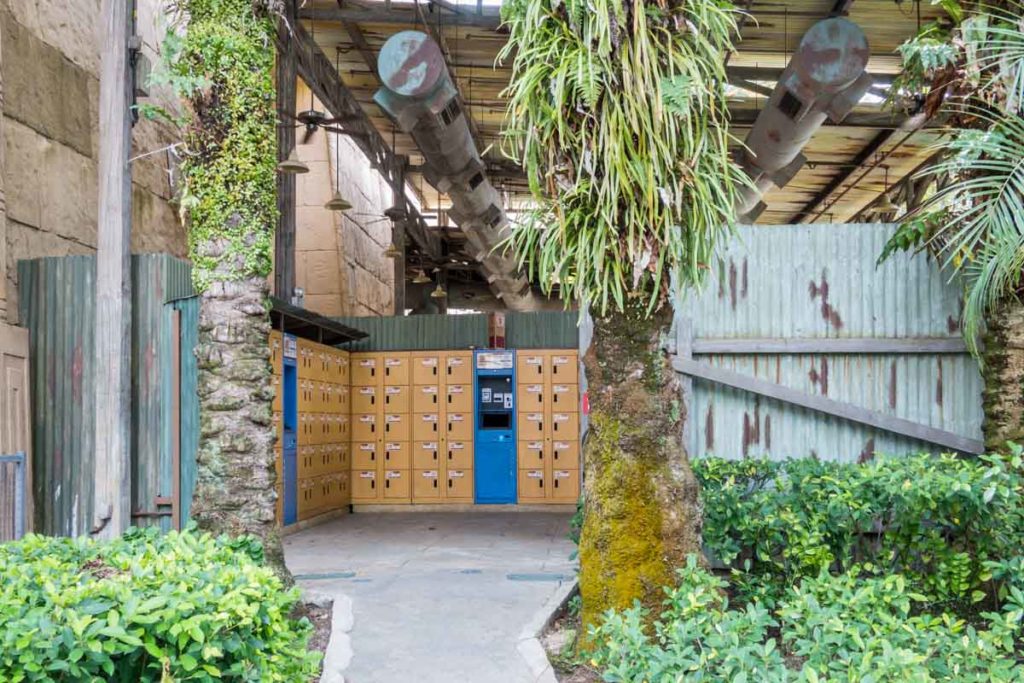 Located on the left and right of the entrance to Revenge of the Mummy.
5) Catch These Must-See Shows at Universal Studios Singapore
There are tons of interactive, interesting and family-friendly shows at USS. Timings change frequently, so pick up a brochure and printed show schedule at any of the shops at Universal Studios Singapore. Here are our favourites!
Lights, Camera, Action! Hosted by Steven Spielberg (New York)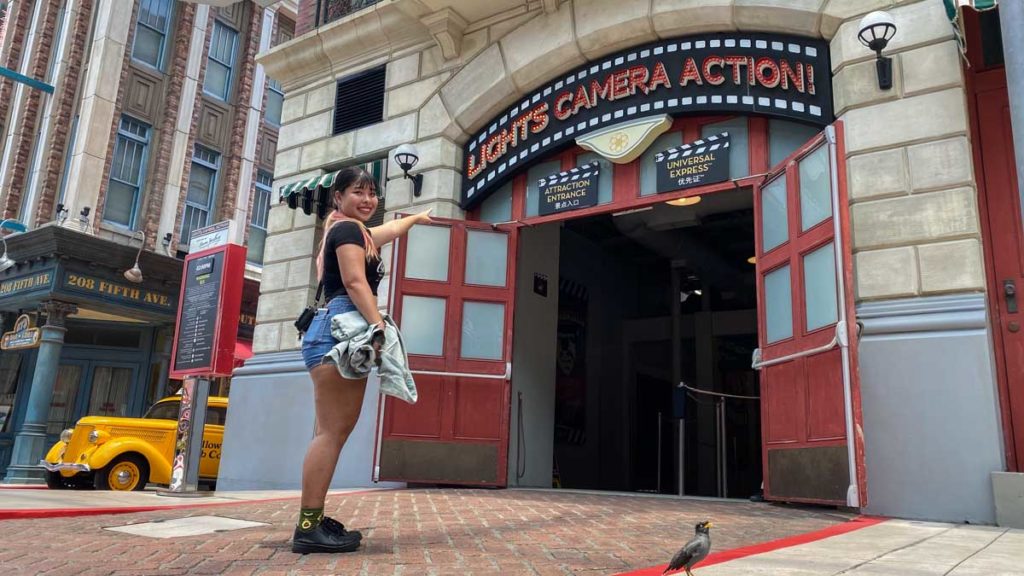 Movie magic takes place on a real-life special effects stage, which simulates a category five hurricane hitting New York City. Sweeping hurricane winds will drive a cargo ship and debris towards the boathouse you're in. Expect pyrotechnics!
WaterWorld (The Lost World)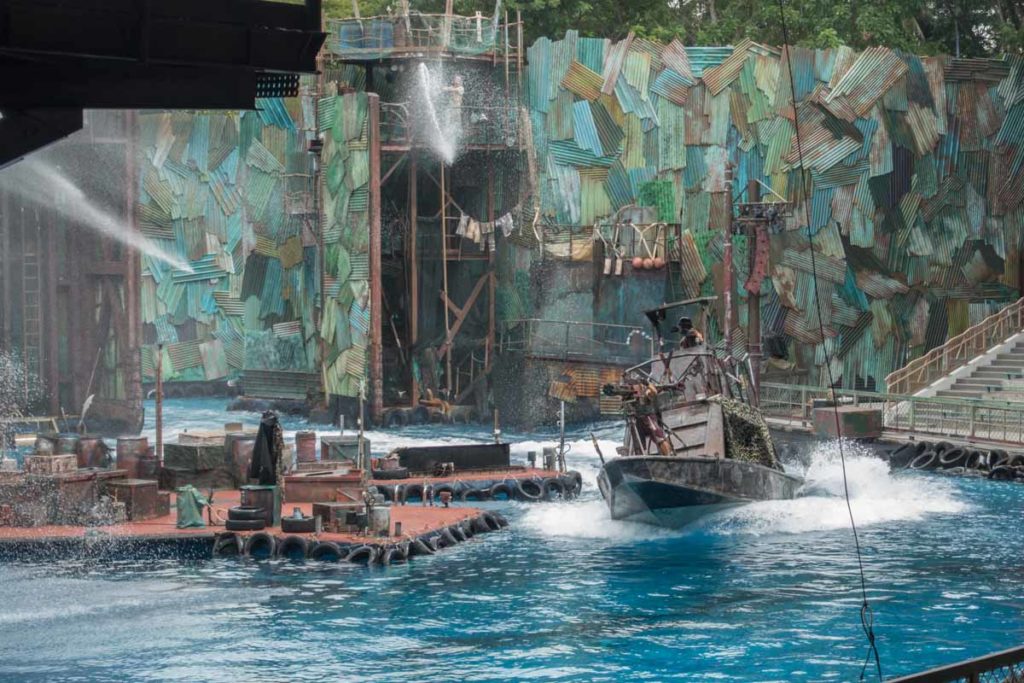 Jet skis, explosions of fire and water and death-defying stunts all feature in this 25-minute show, which features a sea water between two factions. Sit in one of three interactive zones — Blue (Huge Splash Zone), Green (Mild Splash Zone) and Red (No Splash Zone) — that may just leave you drenched!
Shrek 4D Adventure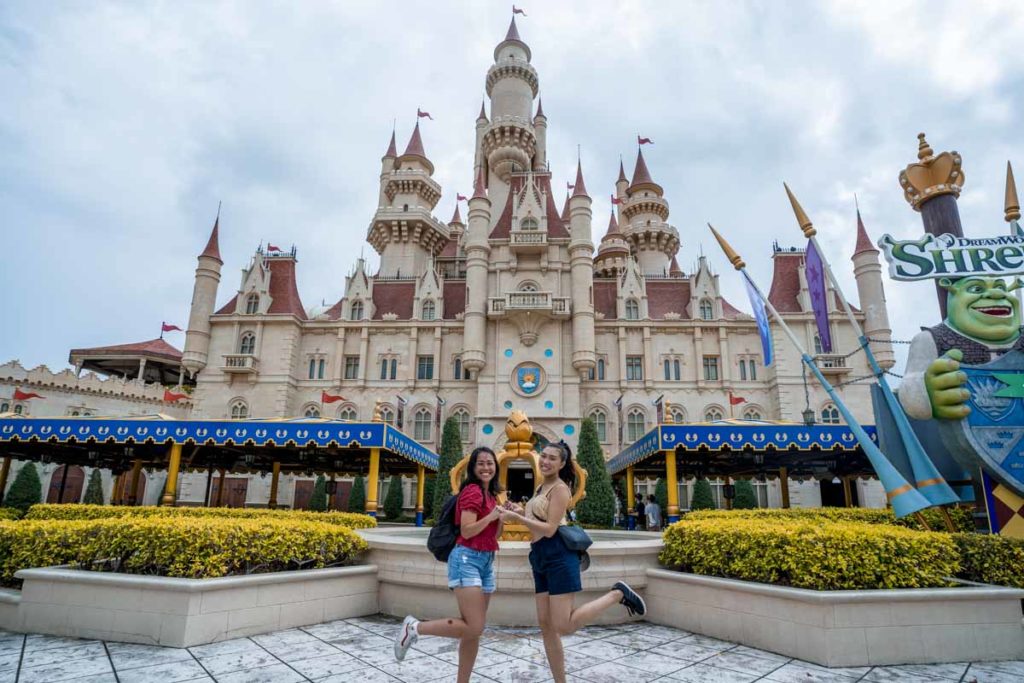 Everyone loves the adorable green ogre Shrek — now go on a honeymoon with him and Princess Fiona in an immersive 4D experience. You'll see, hear and even feel the action right from your seat!
Donkey Live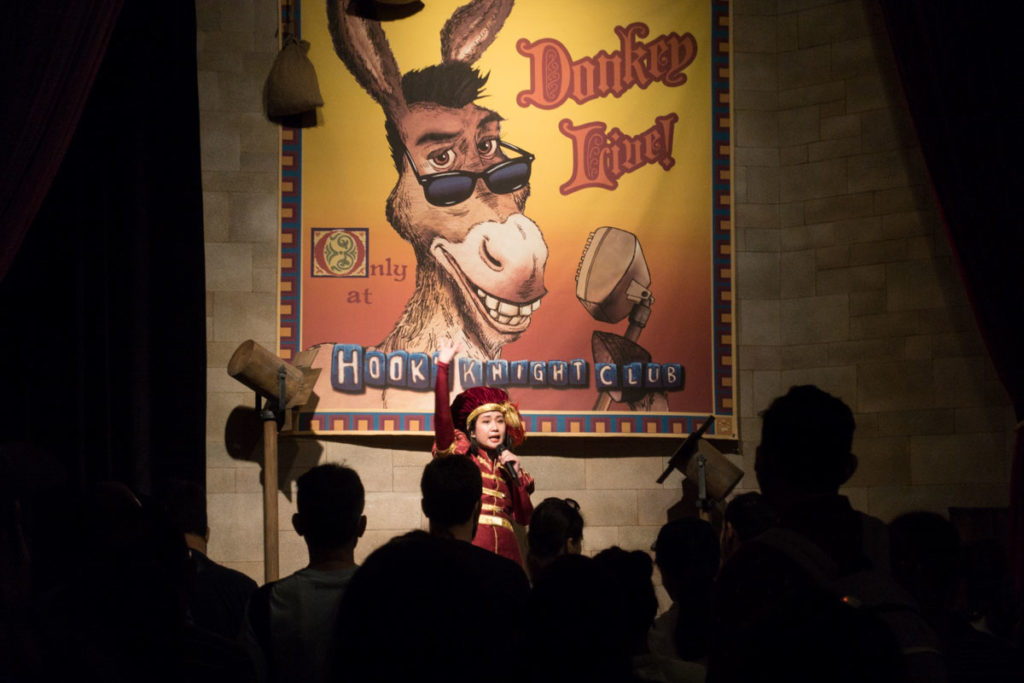 Donkey from Shrek has always been known for being quite the comic. At Universal Studios Singapore, the affable mule takes centre stage with an interactive stand-up performance that will have you in stitches.
6) Catch Street Performances and Character Photo-Taking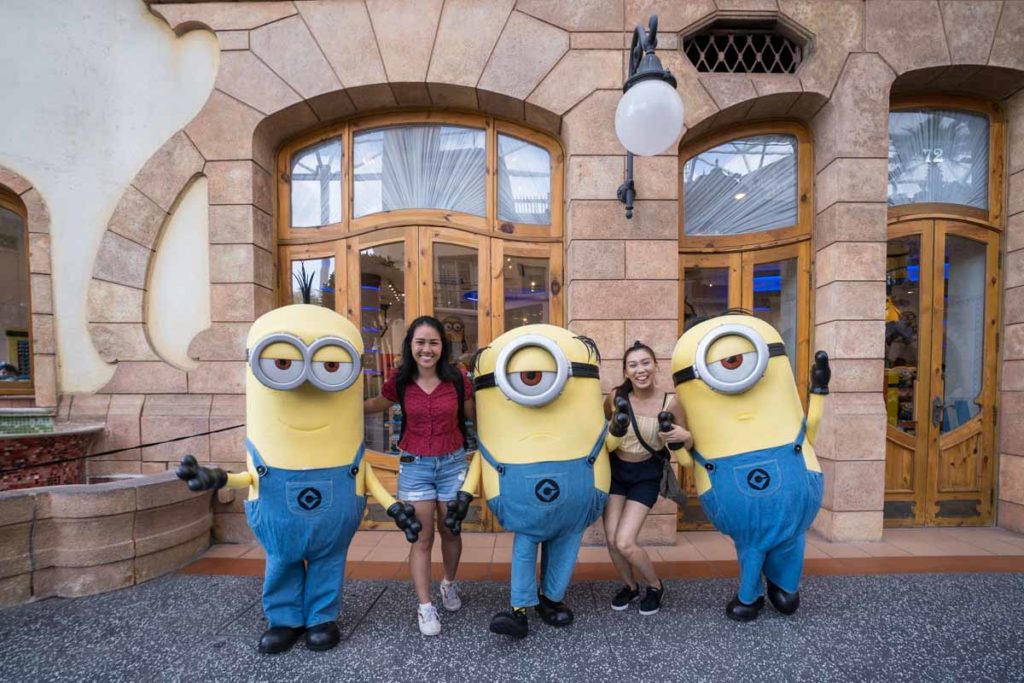 It's virtually impossible to catch every performance in a single day, so we suggest prioritising your top few. Park brochures and printed show schedules, available from any of the shops, contains timings and locations of these performances and meet and greet sessions.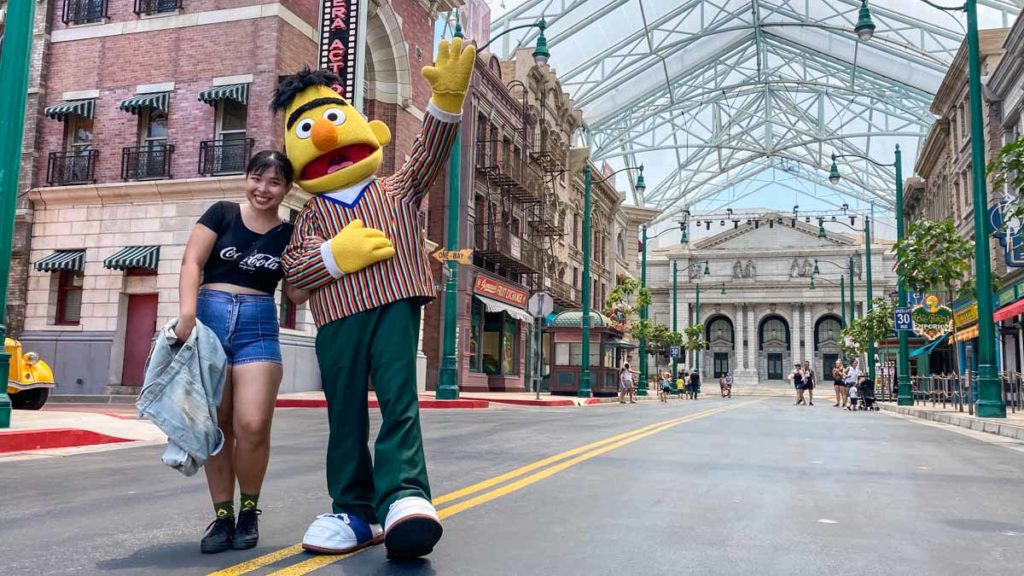 Most street performances take place against the dramatic backdrops of the Hollywood and New York zones. Here are some highlights.
Hollywood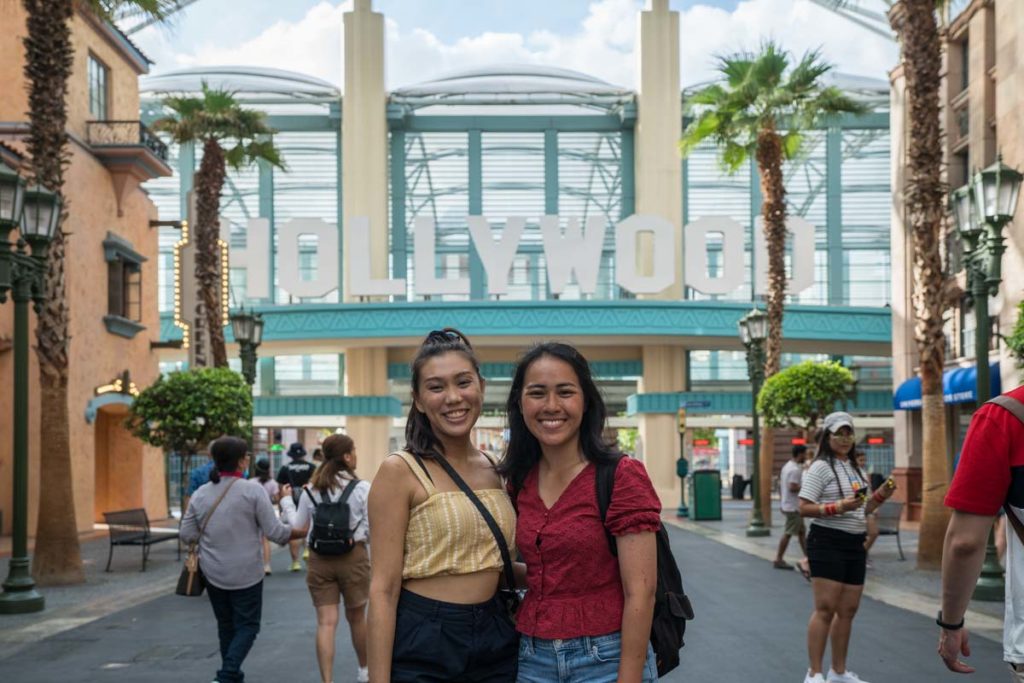 Lovable red monster Elmo directs his own TV channel in Elmo's TV Time and guests can choose the set list in musical fiesta Turntables. You can also snap a photo with Gru and the adorable minions from Despicable Me.
New York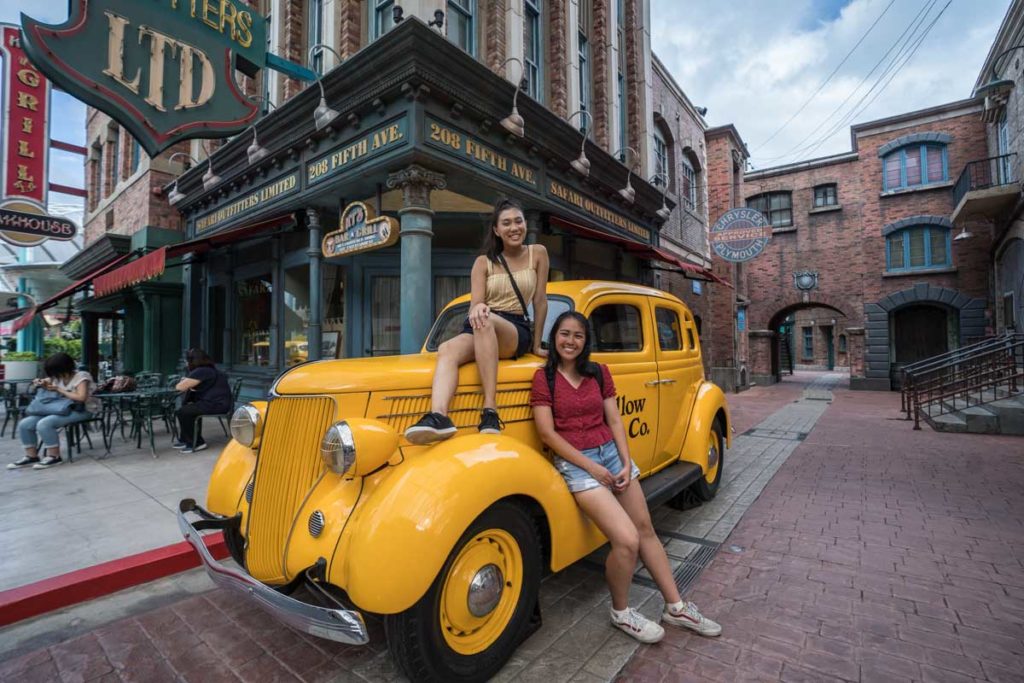 Watch the iconic Marilyn Monroe performs classic hits in A Date with Marilyn and bop along to singing tap show Boot'n Around with Betty Boop. Then, Rhythm Truck brings on lively beats, vocals, percussion and infectious crowd interaction.
Read also: USS Halloween Horror Nights 2019 — What to Expect at Universal Studios' HNN9
7) Where to Eat at Universal Studios Singapore
We're not gonna lie — food is expensive at Universal Studios Singapore. Local fare such as chicken rice costs about S$13in the park, which is about three times the price of hawker centres.
Instead, fuel up with a hearty breakfast before your trip at Seah Im food centre opposite VivoCity, where we recommend crispy ayam penyet or a hearty serving of curry rice. You can also leave and re-enter the park with a hand stamp — hang on to your ticket for re-entry.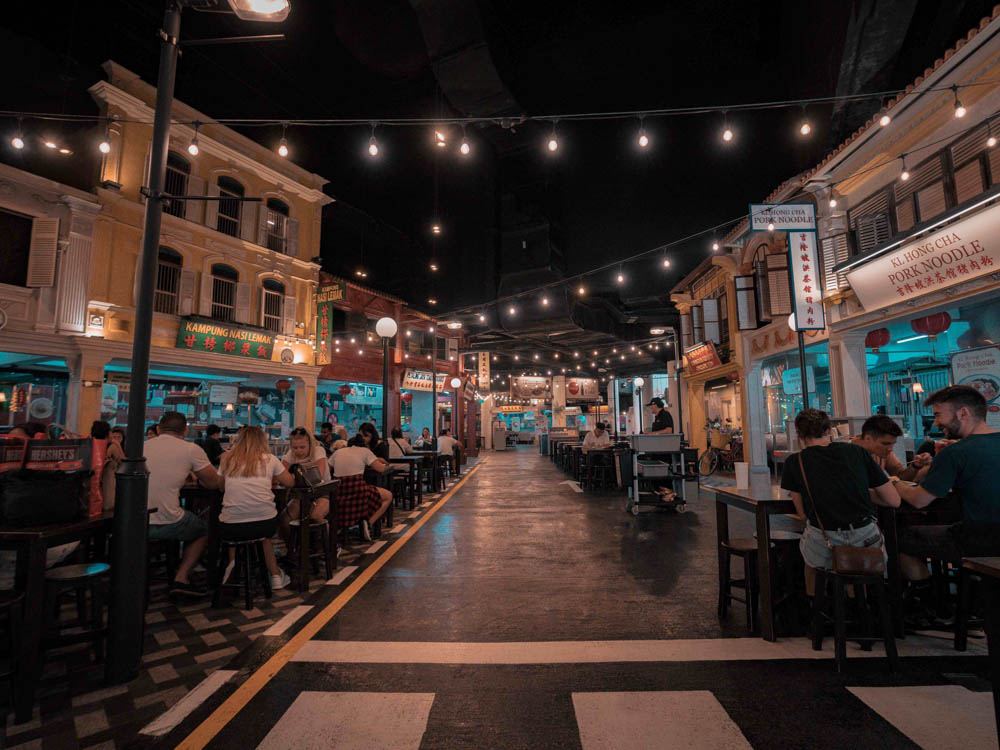 Malaysian Food Street is located near the entrance and sells local food such as lor mee and bak chor mee (S$8 each). They may not be as good as food from Malaysia, but portions are hearty and prices are fair. For those who just want a nibble, snacks such as egg tarts and kaya puffs (S$2 each) are also on sale.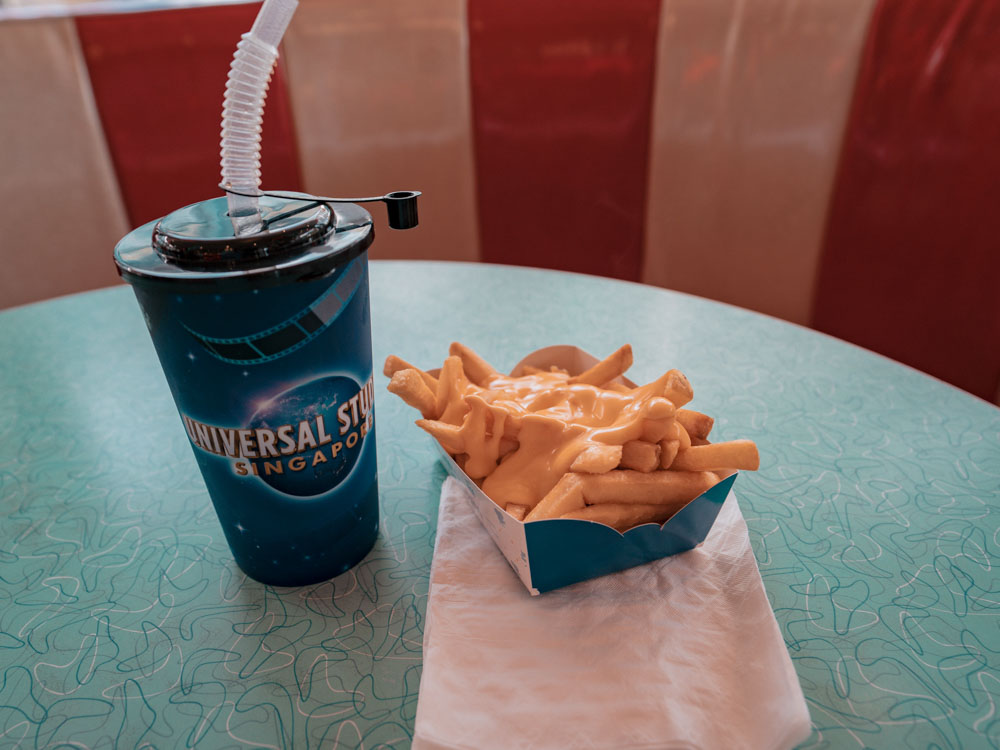 If you have to eat in the park, go for something light such as fish or chicken and chips (S$10) from Friar's (Far Far Away), one of the cheapest meals in Universal Studios Singapore. You don't want to be too full on the rollercoasters anyway!
Food is not allowed inside Universal Studios Singapore but we hear the odd granola bar or sandwich has been known to slip by unnoticed.
Water coolers are available all around the park. Bring a bottle to save money on drinks, which start from S$3 for a can of coke.
Updated COVID19 Measures at USS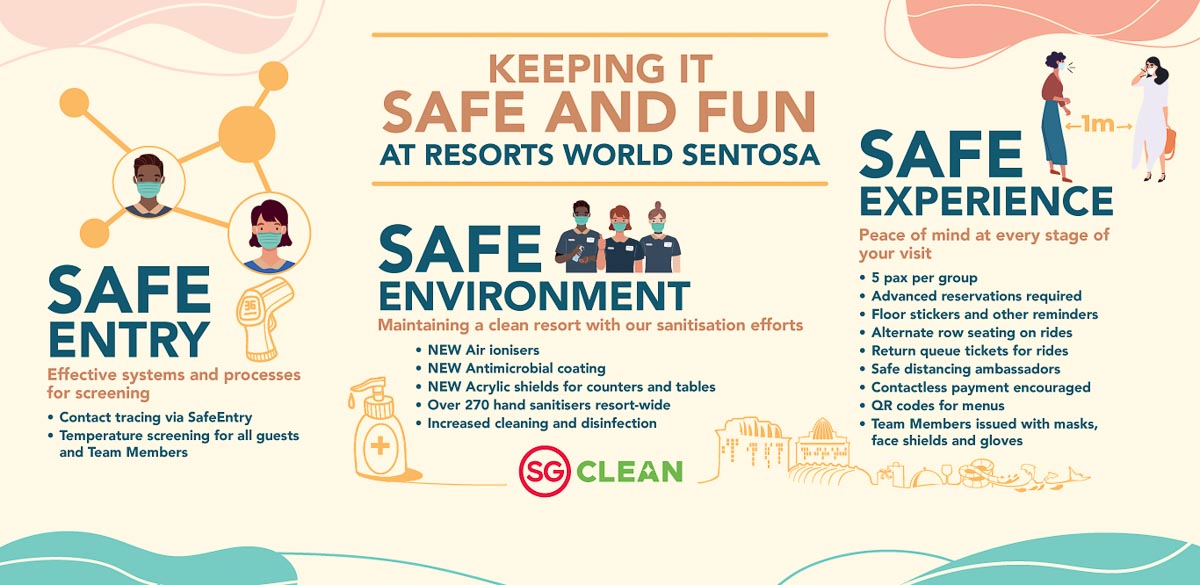 1) Tickets Must Be Purchased Online Beforehand
Ticketing counters are no longer operational so book your tickets online either from RWS at S$81 (for non-residents) or S$77 on Klook for both residents and non-residents.
From now till 31 July 2020, residents can enjoy special rates of S$59/pax and early access at 12PM (instead of 2PM).
2) Opening Hours Have Been Revised
The park used to open around 10AM, but has since revised it's opening hours from 2PM – 9PM daily. The park will be closed from Monday to Wednesday. Check the official website to confirm the opening hours before going.
3) All Guests Must Wear Masks
Yes, even on roller coasters. You may remove your masks when you're dining in the restaurants.
4) Check in with SafeEntry
Upon entry, you will have your temperature taken and be required to check in via SafeEntry.
Non-residents can download the TraceTogether App and have the bar code scanned for entry.
5) Social Distancing Rules Apply
Yes, theme parks are more fun with more people but do keep the group to five or less. Look out for stickers on the floor when queuing up for rides to ensure you're well distanced from other groups and if it's available to you, opt for contactless payment.
What are you most looking forward to at Universal Studios Singapore? Let us know in the comments below!
---
This post was brought to you by Facebook, Infocomm Media Development Authority (IMDA), and Klook.
For more travel inspiration, follow us on

Facebook

,

Instagram

,

YouTube

, and Telegram for more travel updates