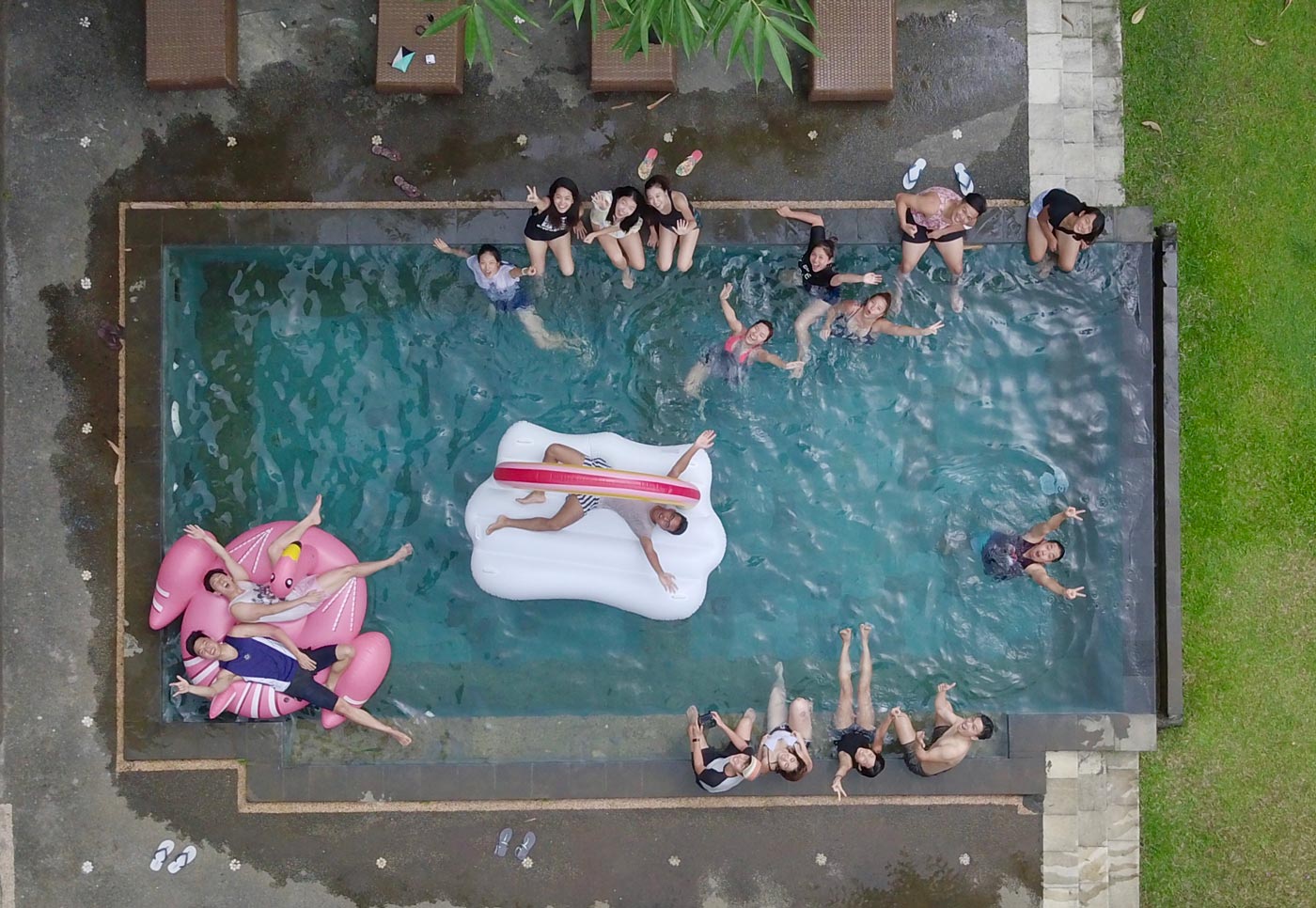 After the inaugural TTI Ambassadors Boot Camp in Penang (2017), this time 17 travellers head to Bali, Indonesia to spend 3 days together. With surprises ranging from pleasant to "shookening", here's a blow-by-blow account of what we got ourselves into.
At this point of time, anyone familiar with TTI would know that our dearest founders Hendric and Cherie are relentless in springing upon us surprises that'll make us face our fears in some form or shape.
My two fears being bungee jumping and having to stare at a wall of text with poor grammar. I made sure to pray every day for a week none of it would happen — And I'm not even religious!
If you just want to see the stuff we did, check out all our Bali Content here.
Day -2: Yay, Friends!
Unlike the first boot camp, we spent 2 days in Singapore at the TTI office to get to know one another, settle administrative matters, and receive our briefs.
Rather than splitting the teams into categories like "Food" and "Culture", this time we were split into 3 teams that would each cover one section of Bali – Seminyak, Ubud, and Uluwatu / Nusa Dua.
That was as detailed as it was, and Hendric then announced that the first of two "surprises" would be revealed to us the next day. Needless to say, I started internally praying to any God who would be willing to listen, albeit with half the mind to resign to my fate and accept what gets thrown at me. Come at me, bruh!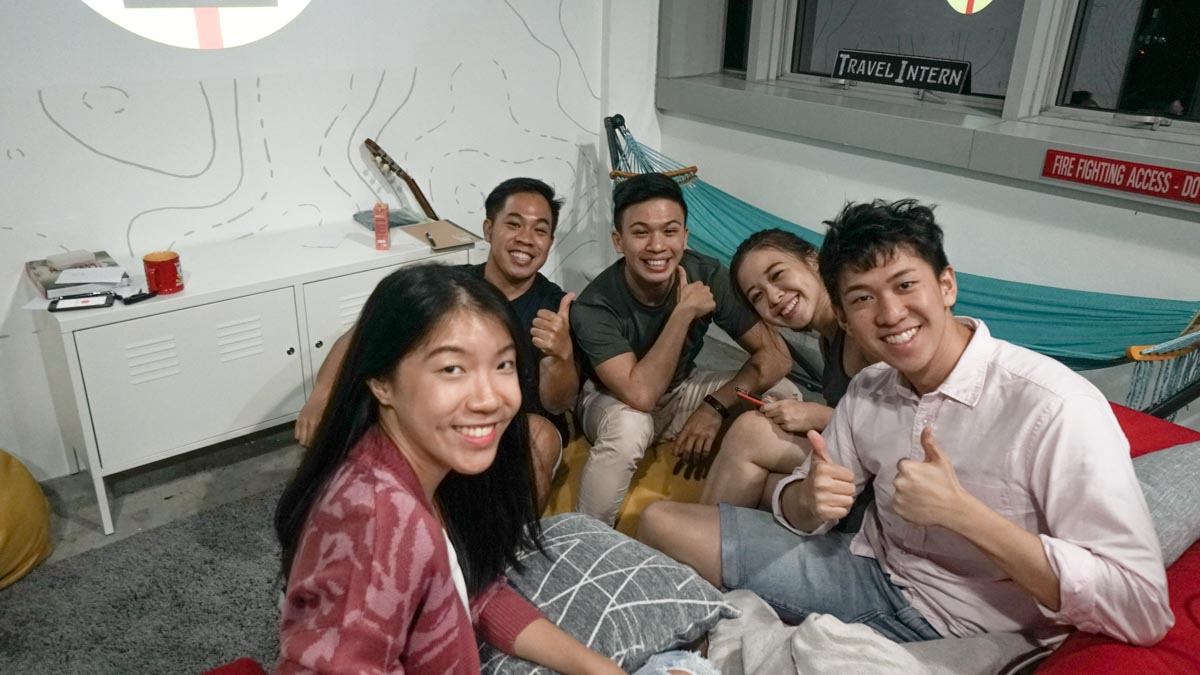 Prior to the boot camp I had already known half of the team, so it was nice getting to know the others who joined us for this, especially Lionel who came all the way from Kuching!
From people in their final year of university to ones like me waiting to enter university, it was a young, varied mix of individuals bound by our love for travelling and discovering new experiences.
For a befitting brief of encouraging visitors to explore beyond the usual touristy spots of Bali, we'd say we were definitely up for the challenge.
Day -1: Plan! Plan! Plan!
After allowing our brains a day to let ideas stew in our heads, we gathered back in the evening for a content workshop hosted by Hendric for the videographers, and Cherie for the writers, that we can then apply to our work in Bali.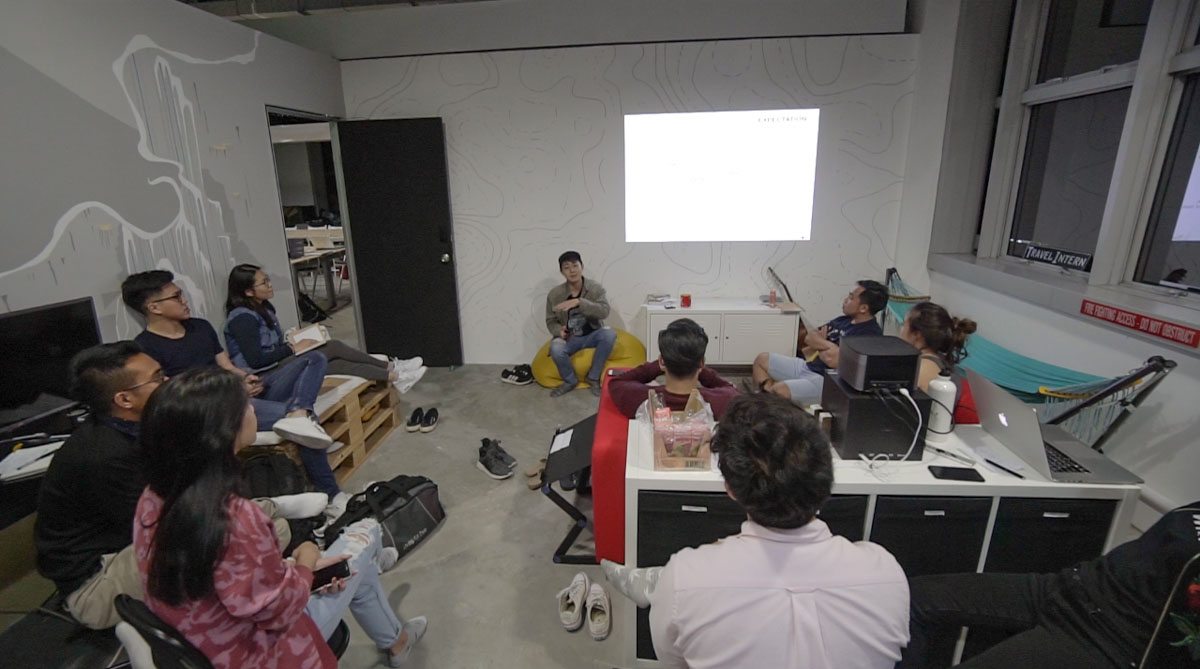 Post-lessons, Hendric revealed more information about our briefs, specifically our appointed content angles! That was also when he revealed the first surprise — despite being split into teams, most of us would actually have to jump ships and work across teams more frequently than a Marvel-DC comics crossover.
For example, I was doing an overall Bali itinerary, even though my team will only be travelling around Ubud! That meant that I had to get most of my information from the other teams in order to complete it. Hendric claimed this twist to be "triggering", but I was not triggered at all because my FOMO instincts made me lowkey glad that I would know what every single group was doing, hur hur hur. Is it I can become Bali expert liao?
Our flight was at 7:05AM the next morning, so after drafting rough itineraries for the 2 days in our respective teams, most of us went home to pack and rest, while a few opted to stay over in the office and carpool to the airport in the morning. I, however, decided it was a good (read: BRILLIANT) idea to squeeze in a game of mahjong right before the reporting time, and had a grand total of 20 minutes of sleep. As you would find out after reading on, this proved to be a bad (read: HORRID) idea.
Day 1: Selamat Pagi, Bali! + Is Bungee Really Happening?
Did you know? If you search on the thesaurus for synonyms of Bali, you'll get "villa".
Just kidding.
I just wanted to insert a segue to show you how our gigantic, 9-bedroom private villa with a pool looked like: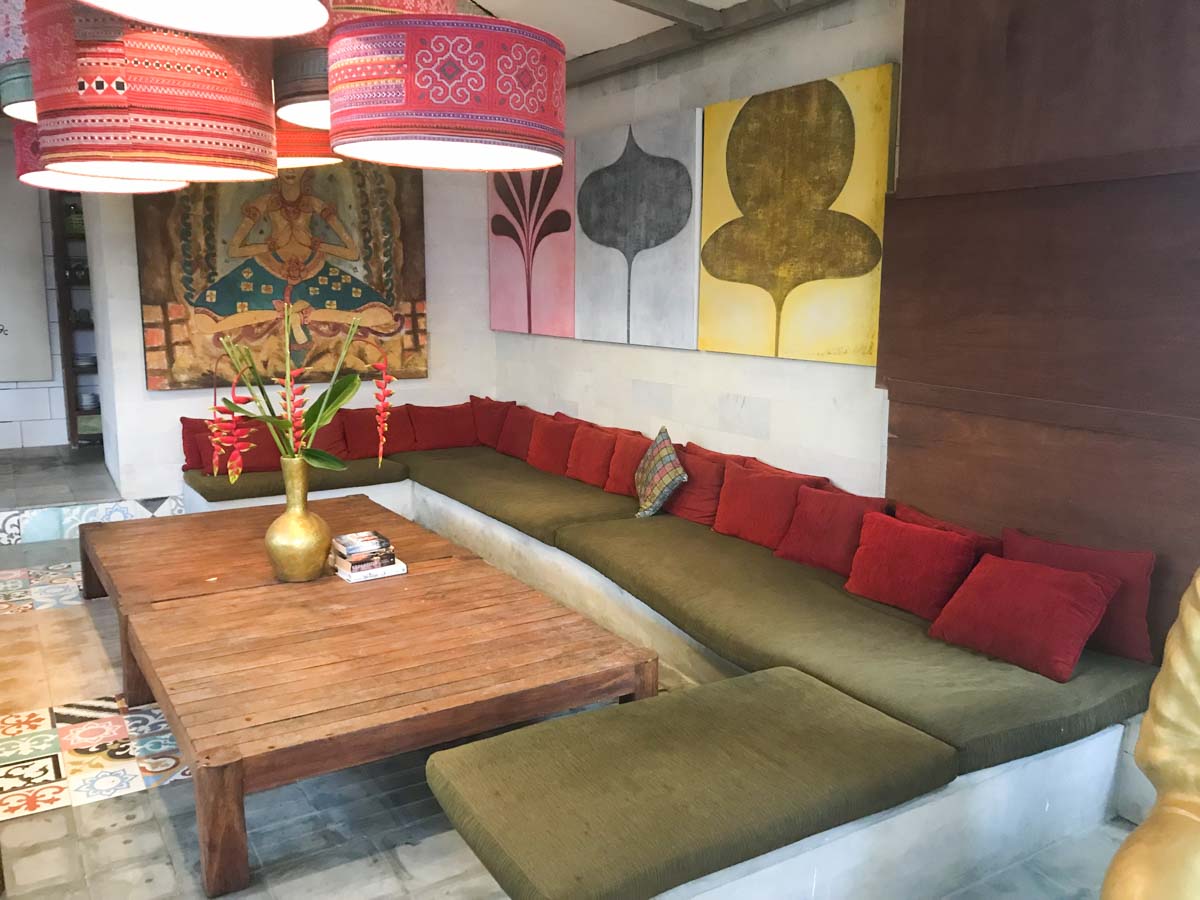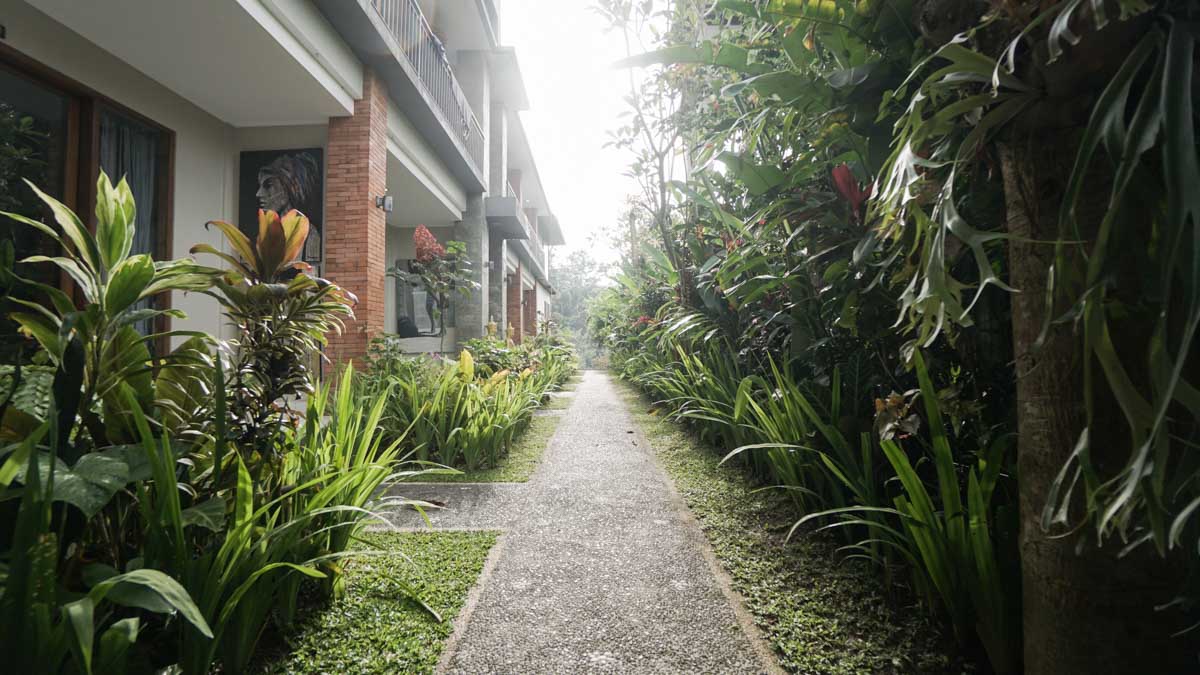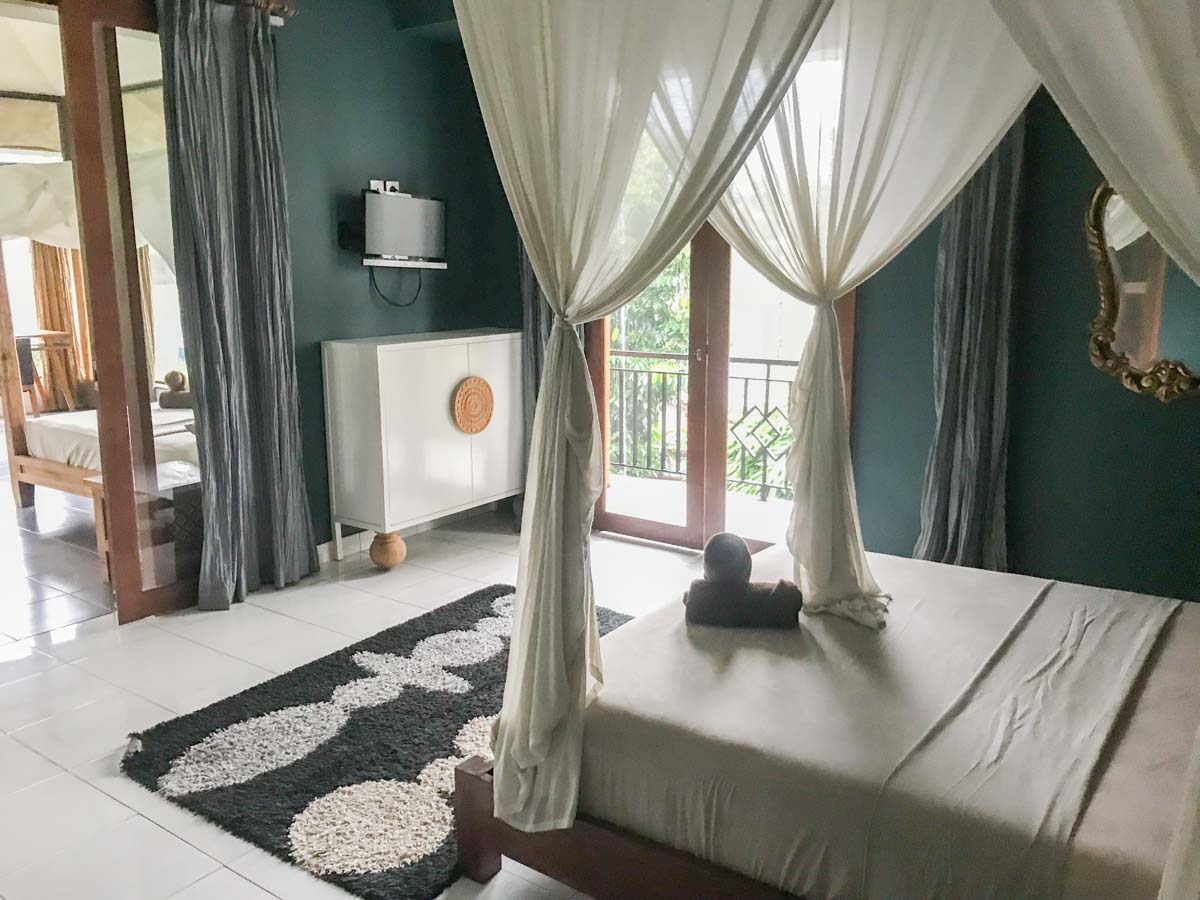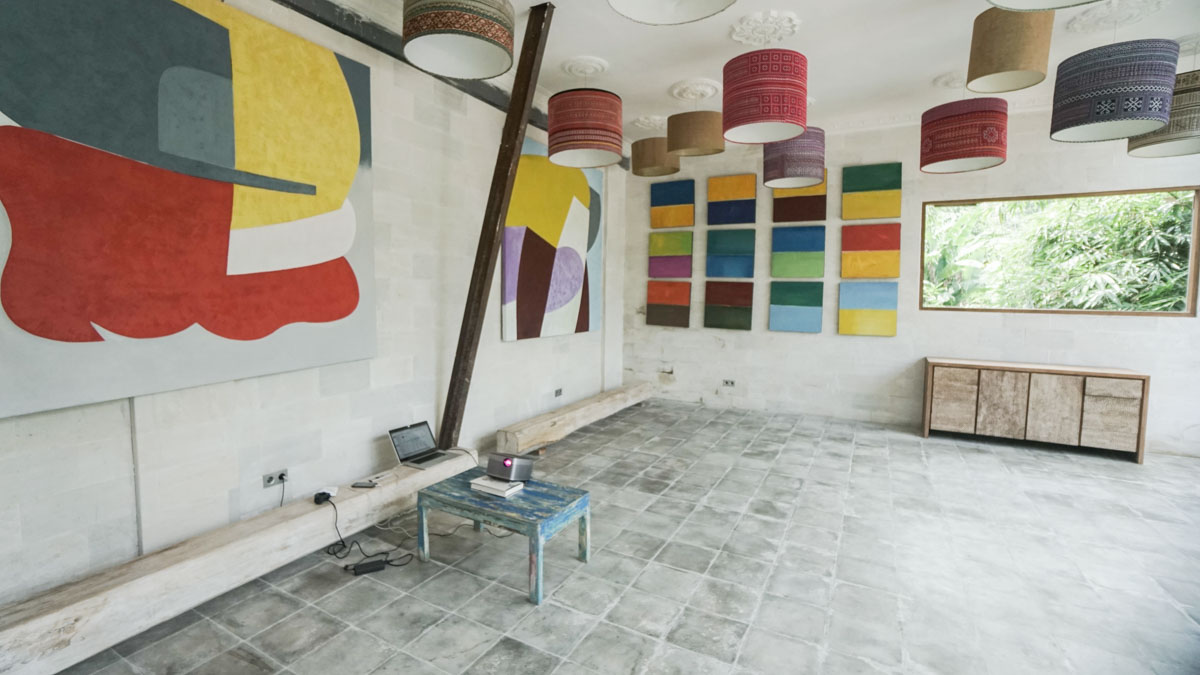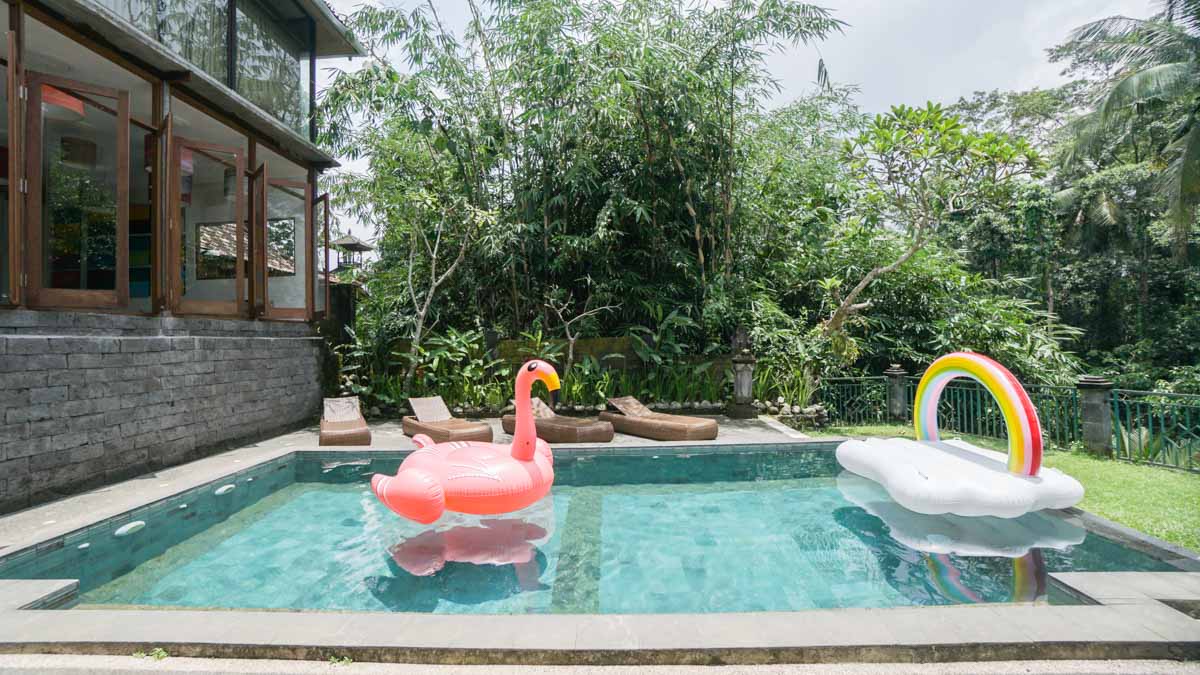 You might want to put on some foundation cos you're looking a lil' green with envy…
Once we were all out and about covering our itineraries, my team in Ubud went to our first stop at the Hidden Canyon Beji Guwang, and honestly, we'd thought it'd be a short stop where we'll simply saunter along the canyon and take pictures.
Nope.
We were wet up to our necks, clutching on to rocks for our dear lives, and swimming across tumultuous currents (okay, not so dramatic lah). While it was fun, I couldn't help but feel super unfit and noob at this outdoor stuff even though I gym at least thrice a week. Is this how people feel when they realise they're not cut out for their dreams?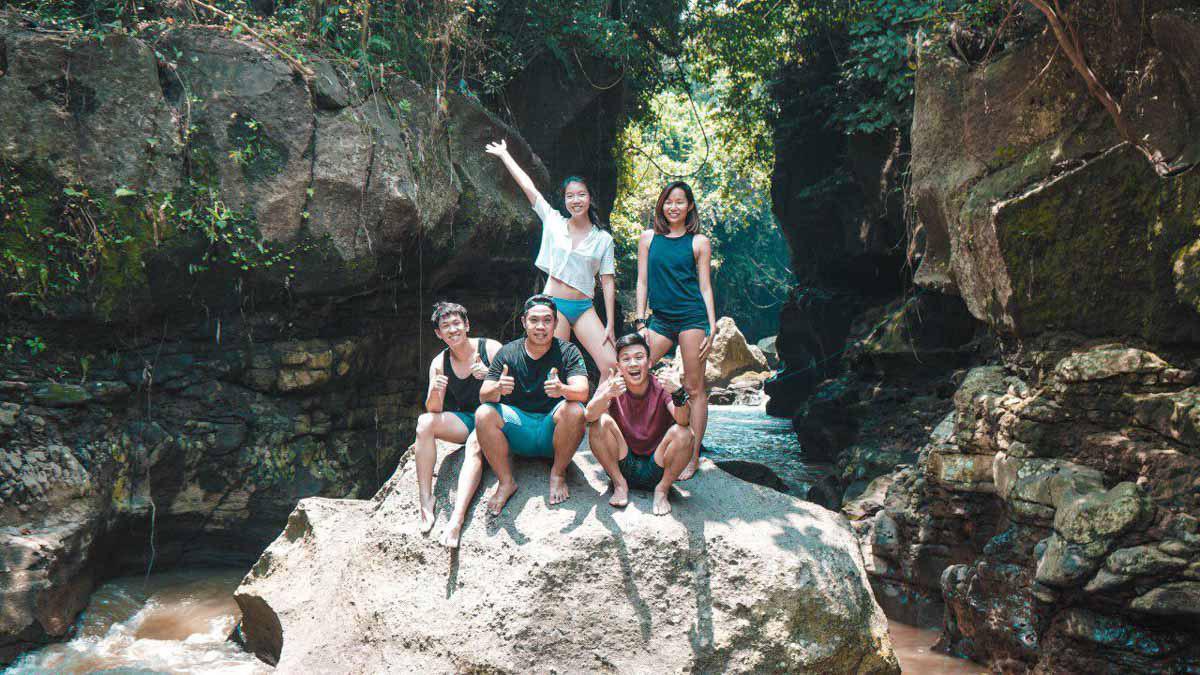 Because we ended up spending more than 2 hours at the Hidden Canyon, we realised we were a little too ambitious with our itinerary and had to skip a trip to the famous Tegenungan Waterfall — shucks! Then we had to drop our visit to the Sacred Monkey Forest too, because it started RAINING while we were having lunch! It wasn't entirely unexpected, as the weather forecast had indicated a 90% chance of rain that day. But for a good few hours, we had no choice but to stay indoors in our villa and wait for the rain to stop.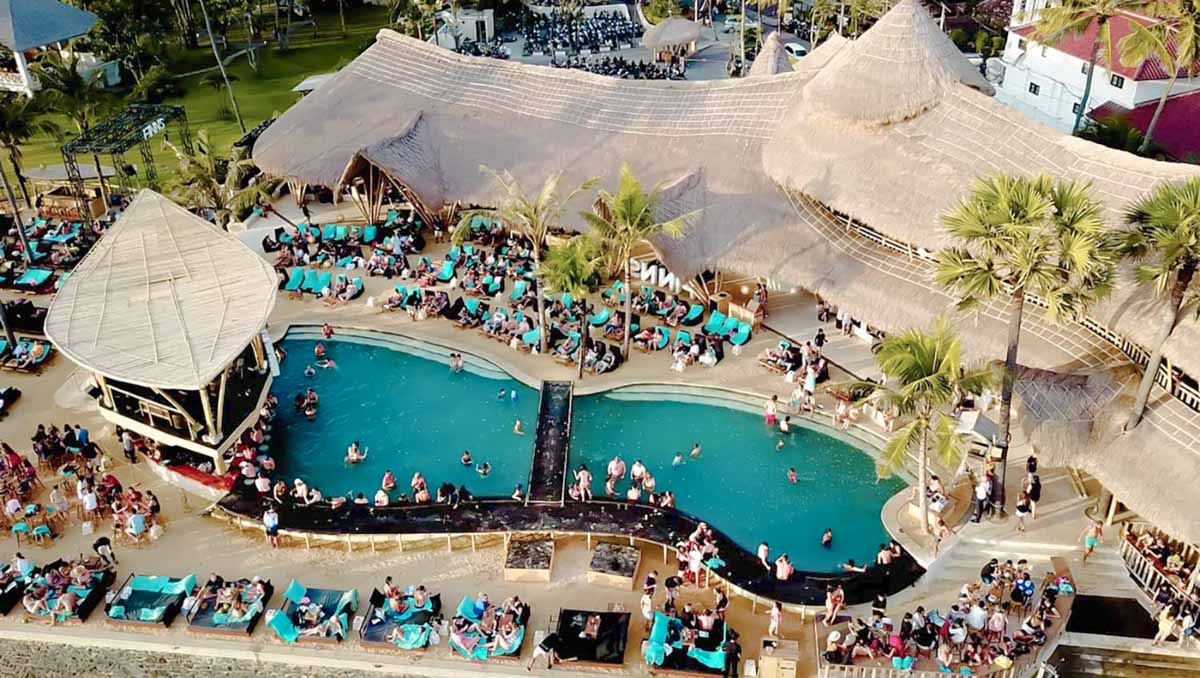 Meanwhile, I checked in with the team in Seminyak hoping we could commiserate over the bad weather, but was rudely informed that the sun was shining brightly where they were. To add insult to injury, while we were struggling to cover enough for that day, they were in fact running out of things to do.
The world works in the funniest ways… but I guess that's fair enough, considering their team had to do 2 different videos and an Ultimate Bali Food Guide.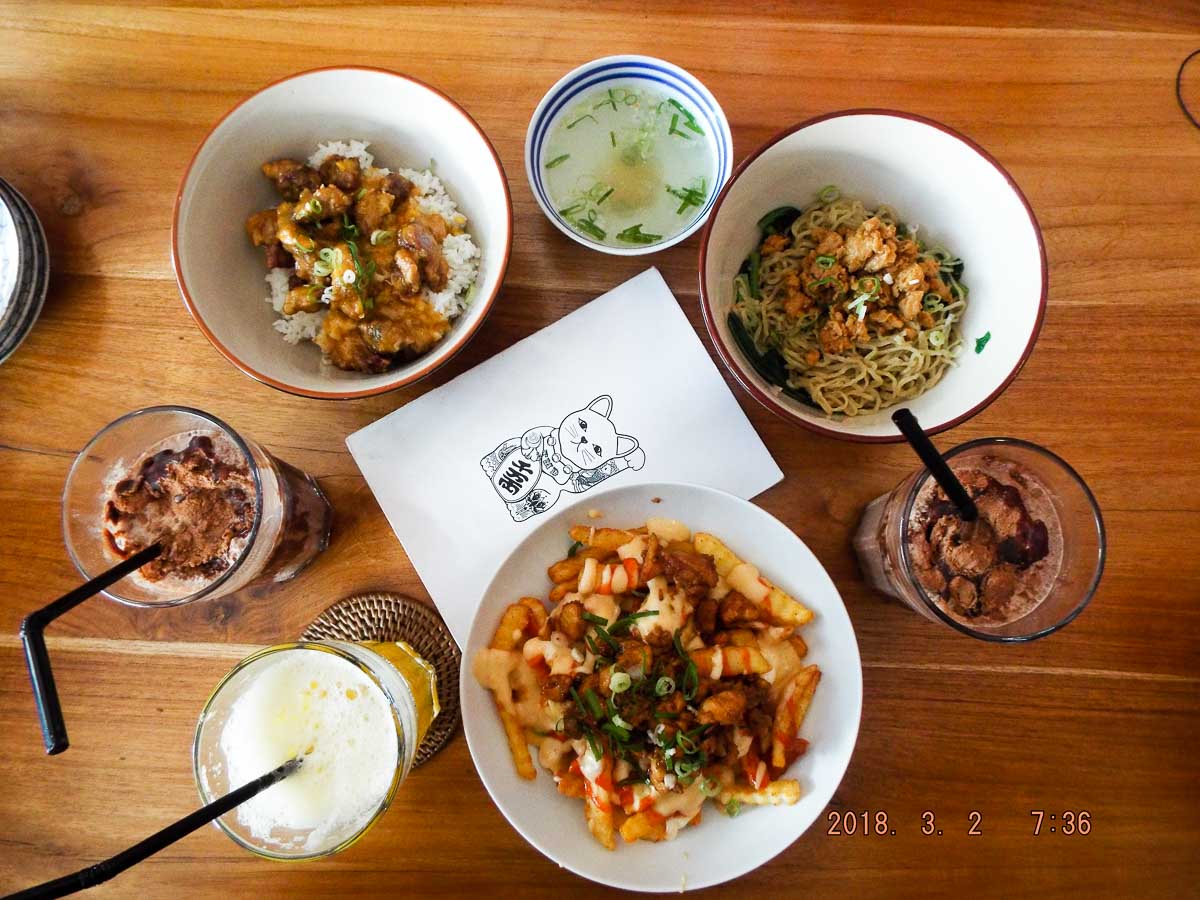 Wanna know one "shookening" thing I realised while being on this camp? That I will never be able to start eating my meals until all the dishes have arrived!
But even more than that: after the dishes arrive, the photographers and videographers will whip out their gear and spend the next 10 minutes filming and snapping photos for their content.
It's like eating out with your friends and seeing them Instagram Story your meal before eating, but on steroids.
But hey, I am nobody to judge when I can't even master my rule of thirds. It's all for da gram, so no biggie! Very soon, I got used to the motions and started helping them think of other ways to capture the food as yummiliciously as possible.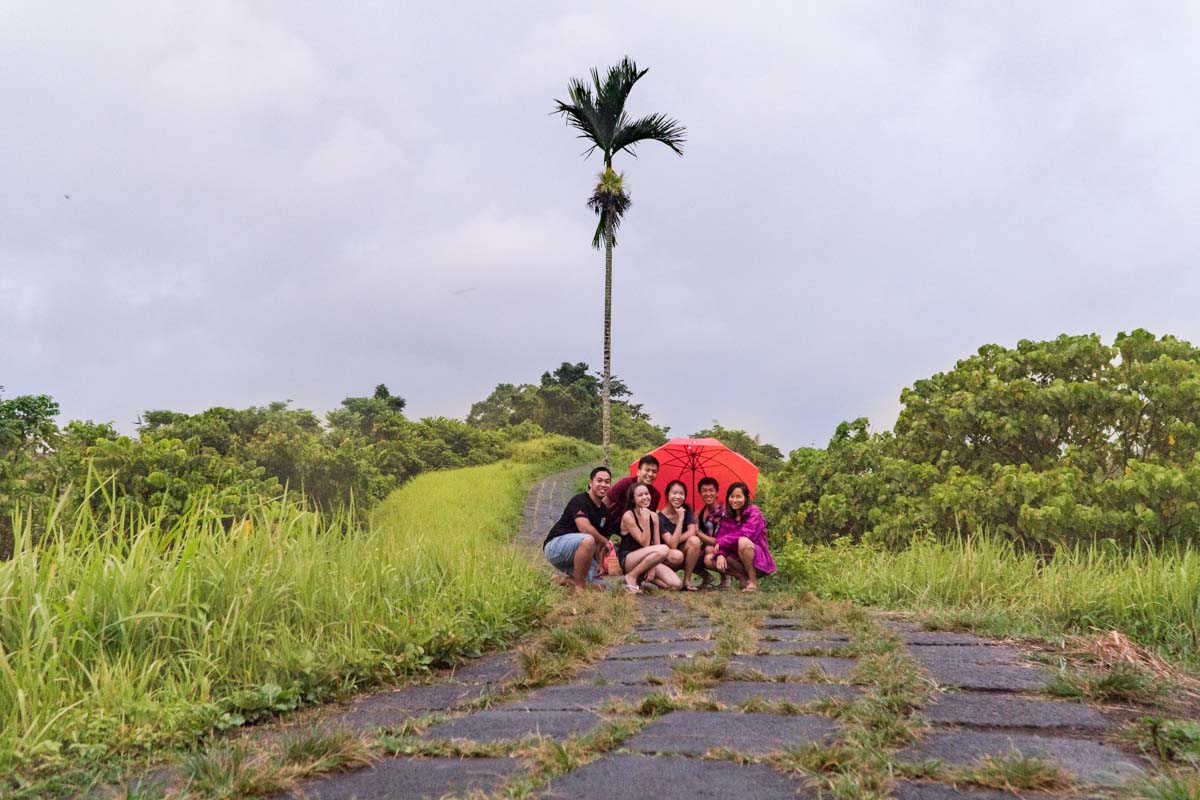 After ending our day getting bitten by mosquitoes (except me, cos yay A+ blood!) and the footages we needed for our angles, we headed back just in time for Hendric's debrief for the day, i.e. the revealing of our second surprise. This time, each team was given a clue of what activities they were going to be sent for the next morning, and we had to guess. My mind was already ready for something like, "Are you ready to reach terminal velocity?" or "Do you love stories with cliffhangers?" And then the clue popped up on our Telegram chat from Cherie:
"you might be able to build it, but can you ride it?"
First of all, #That'sWhatSheSaid. Second of all, I successfully guessed white water rafting in like, 5 seconds!!! What can I say, I'm like, really smart. Hooray to the power of manifestation (I really really wanted it cos I did it on my own trip previously and it was really fun)! I wish we could actually build a raft though, because that would be bomb diggity. And to answer the header of this section, turns out bungee ain't happening!
The Seminyak group got an ATV Bike Trail and a Cycling Tour, while the Nusa Dua group got water sports like Parasailing, Banana Boat and Flyboarding. Fun!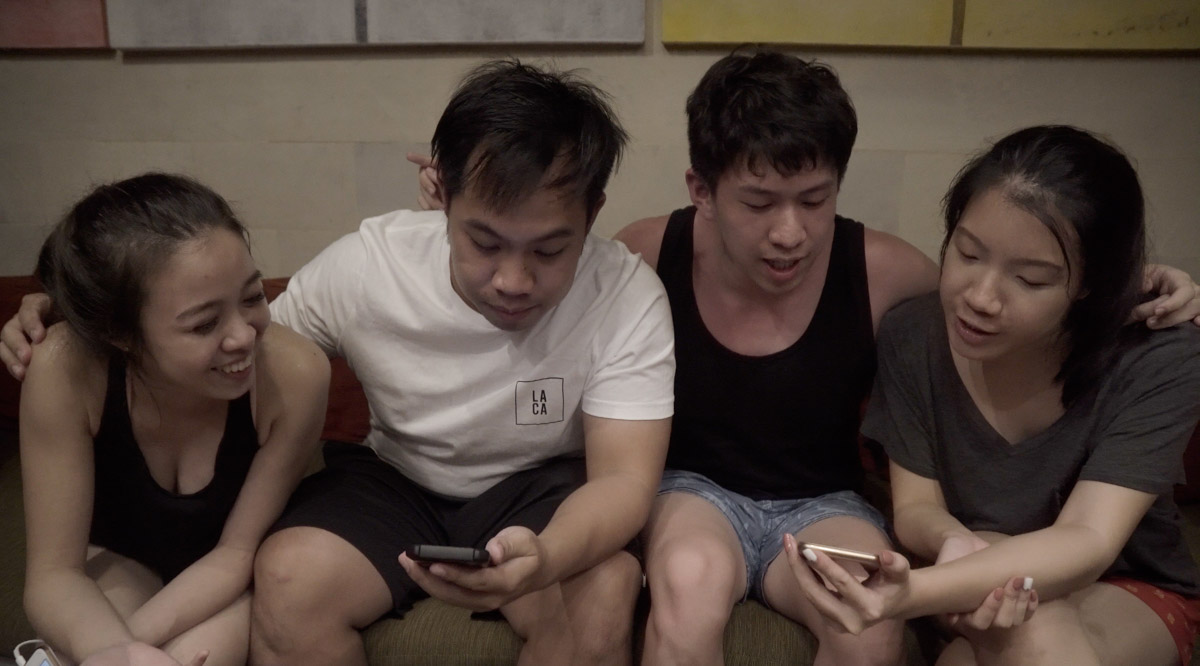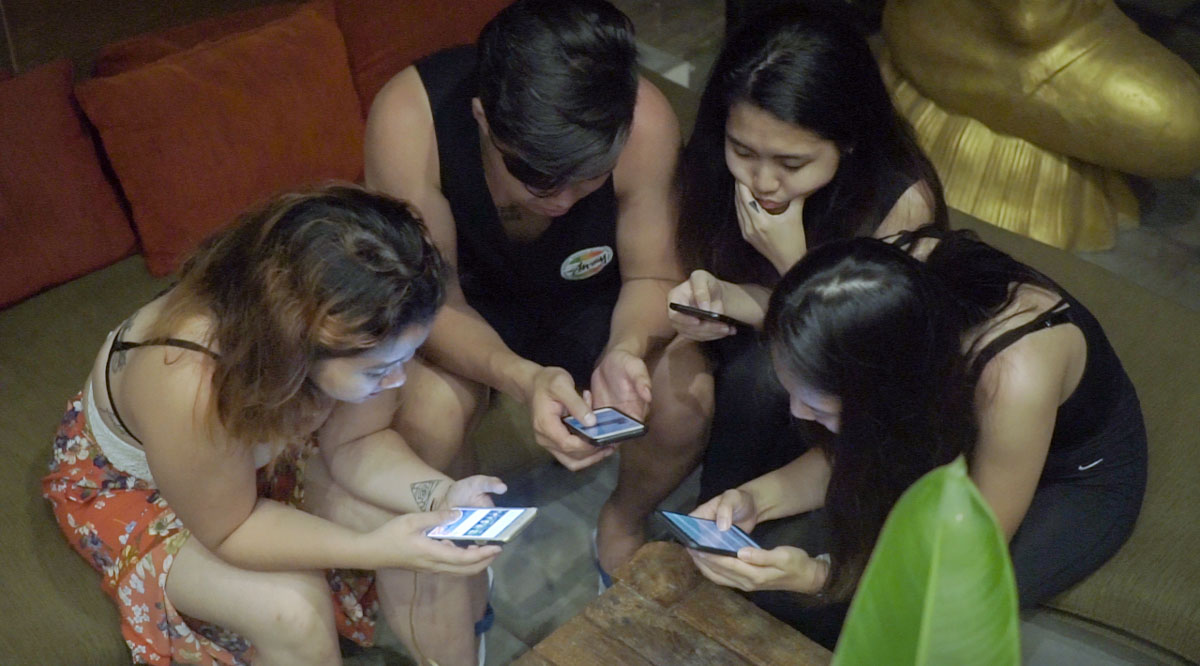 Being the self-entitled writer that I am, I thought it'd be fine that I didn't start writing my article until tomorrow night instead when I've gathered all the materials I needed and went to sleep, while the rest of the peeps were either discussing the following day's itinerary or working on their content.
Day 2: Murphy's Law Galore!
Realising we were all too lazy to get up to film the sunrise, we decided to sleep in a little bit and head out slightly after to take photographs at a rice terrace our driver passed by yesterday, that was really near our villa. After a 10 minute walk, we were SHOOKT!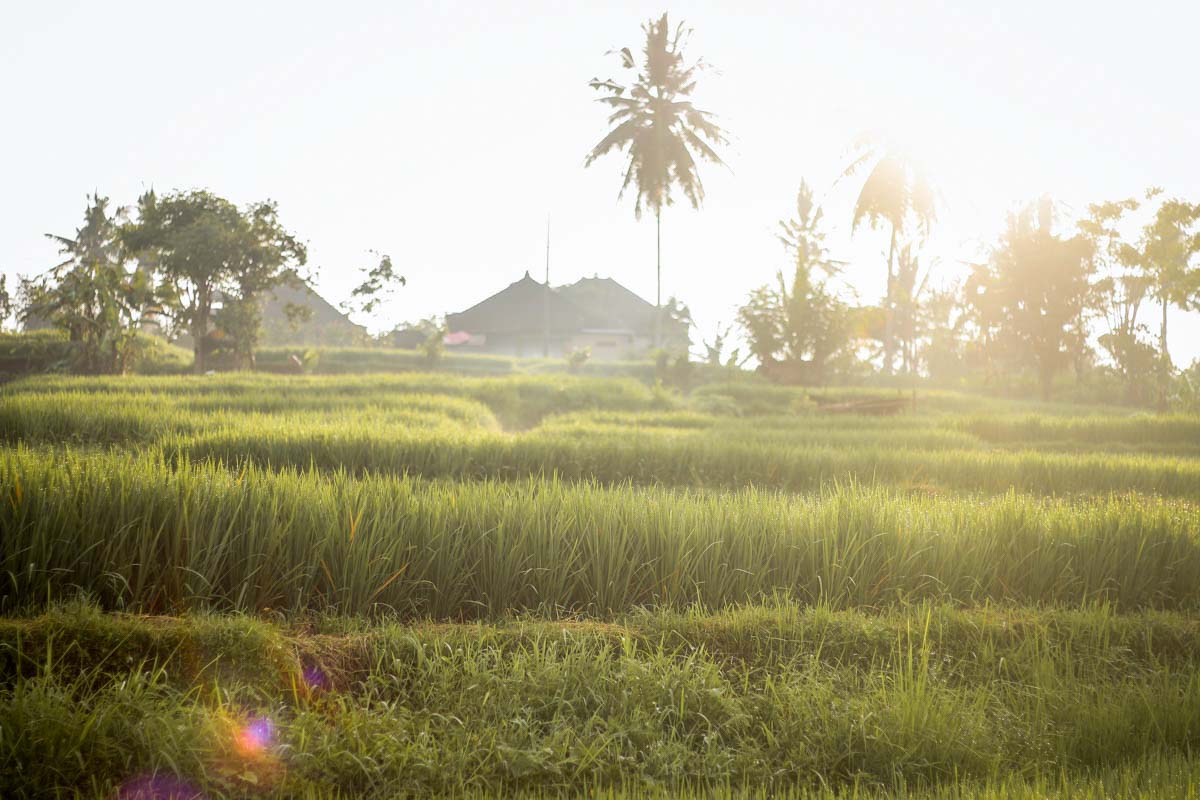 The truth is these rice terraces can be found pretty much all around Bali, so you don't necessarily have to go to the popular spots to get a nice shot for the gram — as Charlotte mentions in her article on Bali's Insta-worthy spots. You just have to look around you! But of course if time permits, you should still check out the Tegalalang Rice Terraces that Jelaine recommends in her Ubud Guide, because hey: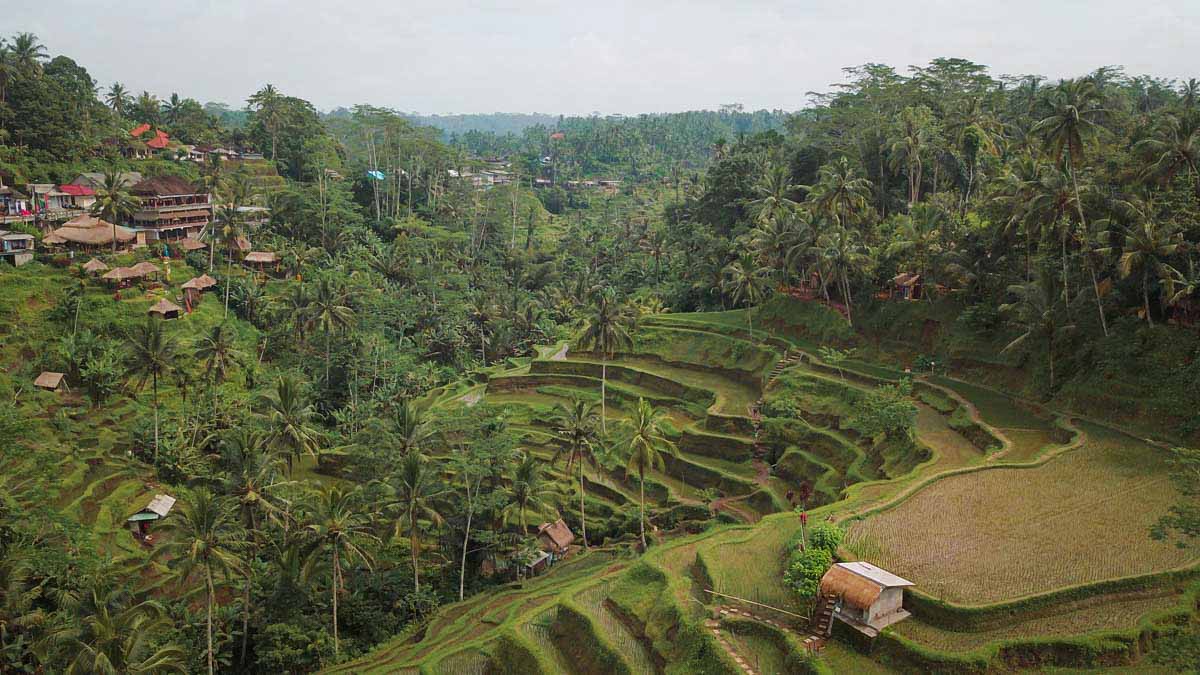 After snapping quick photos and videos for our content pieces, we quickly headed back for breakfast provided by the villa and got ready for our pick-up to go white water rafting.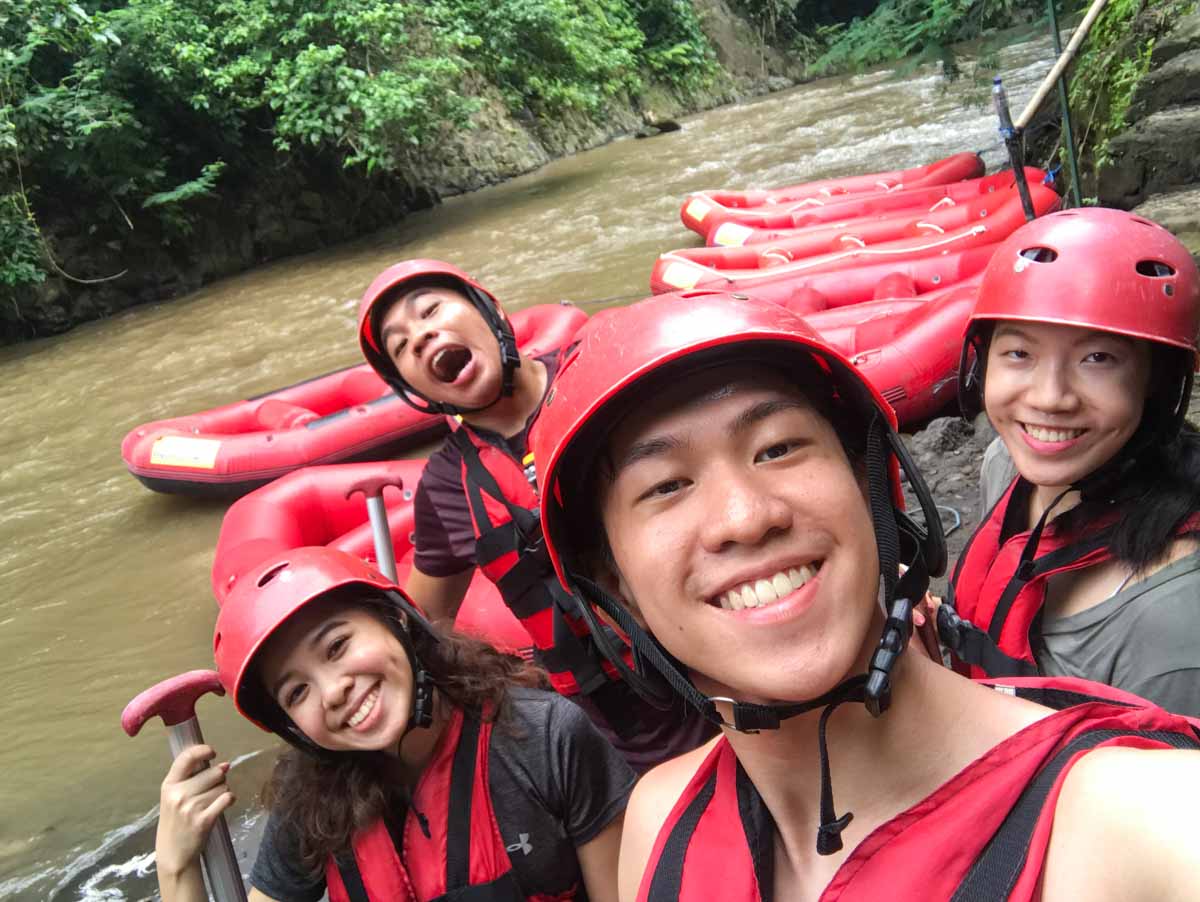 Because we had all our belongings kept in the locker for the entire 3 hours, we had no idea what was going on with the other groups until we were done and having lunch. The first words that caught our attention on Telegram was, "the other groups have casualties lol" and we were like WHUT WHUT!!!
Turns out, DJ from the Seminyak group went ATV-ing and he unknowingly rammed his elbow into a protruding bamboo shoot that was horizontal – ouch! He had to be brought to a hospital to get bandaged, with the entire journey documented on his GoPro unbeknownst to him.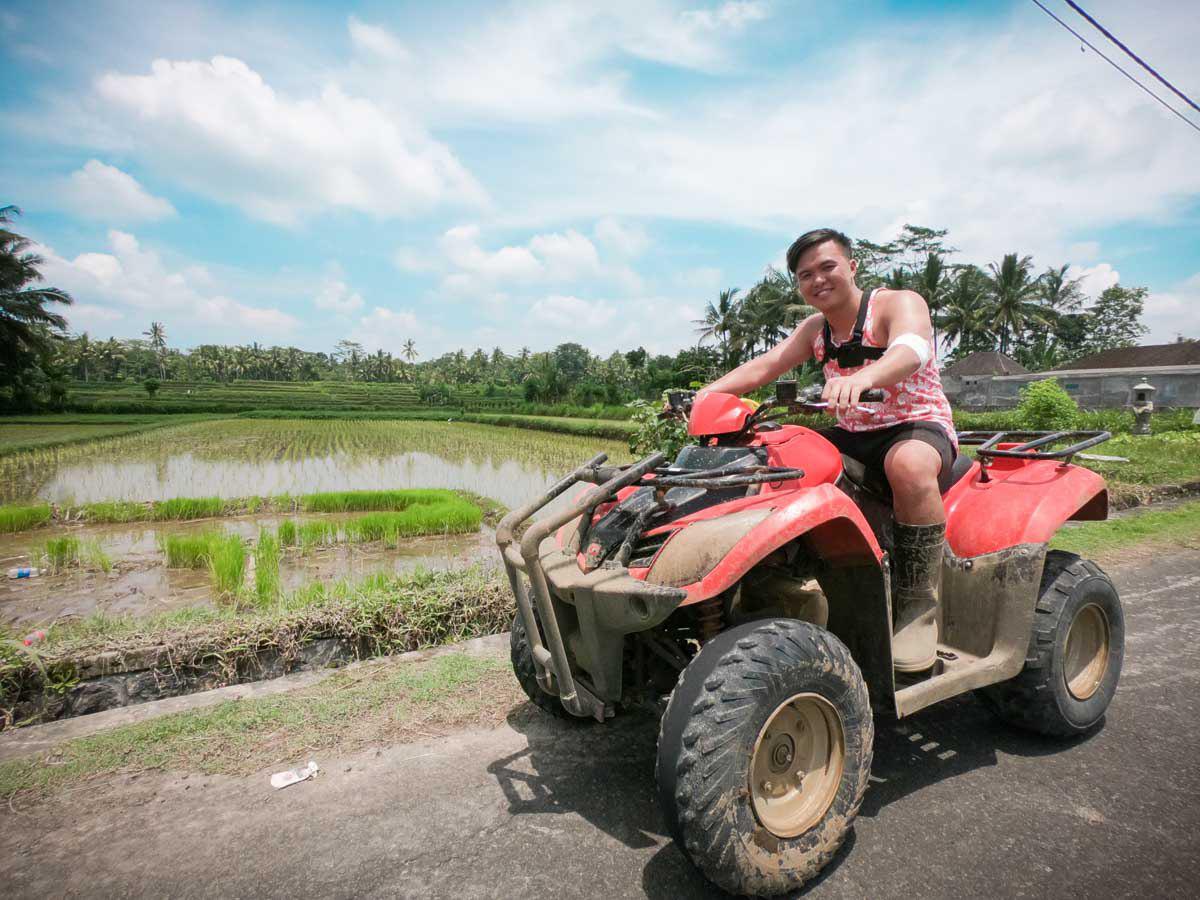 Meanwhile, Xin Yee, who went cycling, sustained some bruises, Nina got burnt by a motorcycle's exhaust pipe, Jia Xuan fell into a drain, and Hendric crashed his drone in a tree so high at the Tegenungan Waterfall, he had to seek help from the locals. How did everybody's activities get so eventful when all we got was delicious curry chicken, maggi goreng and not a single scratch? This is unacceptable! (Jelaine and I did sustain major aches in our calves from climbing down hundreds of steep steps to the water rafting start point though, like that counted right? :P)
After a whole day of activities I shan't bore you with (you can read more in our 5D itinerary), we finally ended off our 2-day "content coverage frenzy" with dinner and drinks at the legendary, undisputed, Naughty Nuri's! I don't care if this isn't the post to say it, but I will – NAUGHTY NURI'S SPARERIBS ARE LIFE-CHANGING.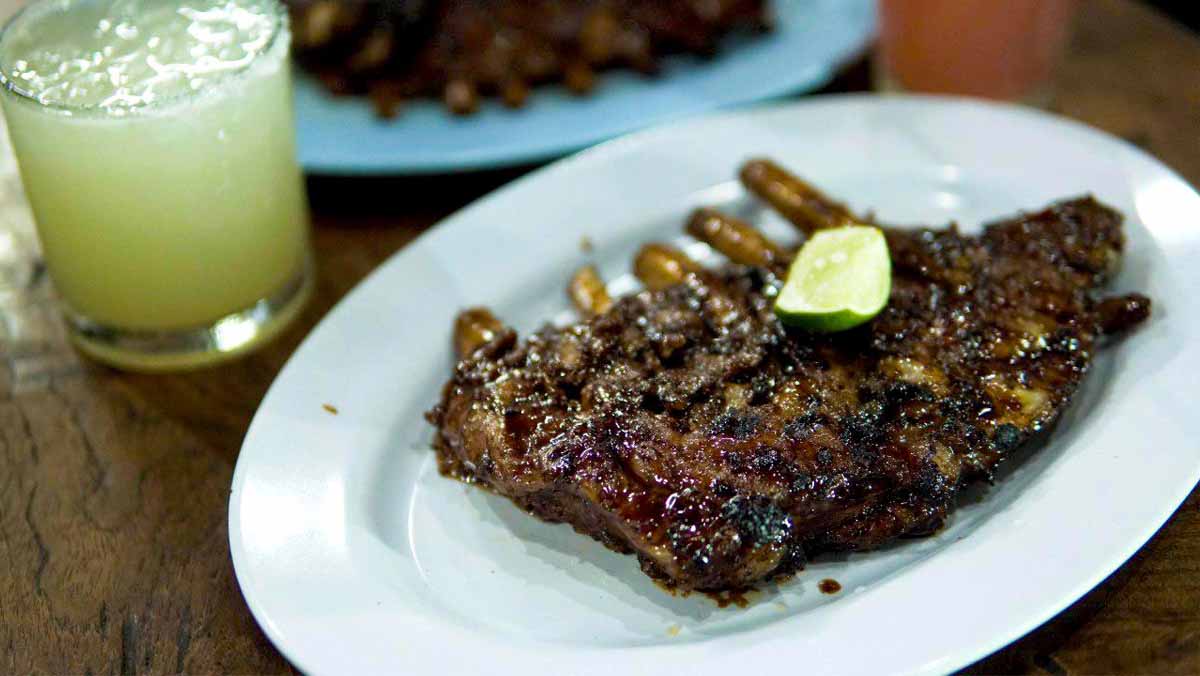 After a couple of drinks and racks of spareribs, we finally headed back at 8PM to get on with our content before presenting our content at 12PM the next day. Let's just say between Selamat Malam and Selamat Pagi, time was pretty much blurred.
Day 3: Running on Empty
Initially, I thought writing my article would be fine – I planned out a 5-day itinerary, and with about 12 hours before the presentation, surely there'd be enough time to complete everything, right?
Wrong.
By the time I had completed the outline of my article, it was already 12am.
By the time I had completed the first day of my itinerary, it was already 2am?! If time is relative, I want to sever ties with it ASAP. Call my lawyer.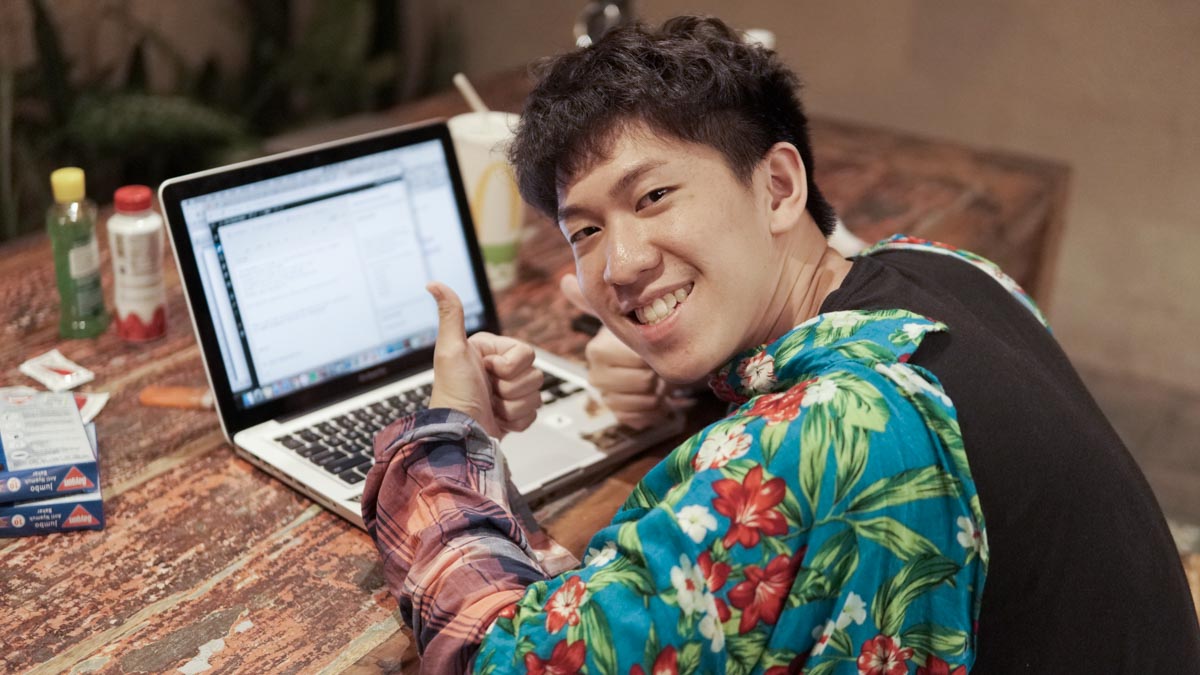 I was doomed. Meanwhile, some people unintentionally dozed off (how could they afford to?!), some were busy editing their videos (videographers, y'all the real heroes), some semi-gave up and started munching on instant noodles (hi, Akif!), and poor DJ's hard disk crashed. As if the ATV accident wasn't already bad enough.
Hendric and Cherie stayed up to guide us, making sure we weren't steering way off with our angles, and made instant noodles for us as well. It was definitely much-needed comfort food at that point!
I looked at Jia Qin, who was similarly flustered, and asked her why she bothered signing up for this boot camp again after experiencing Penang. She replied, "I'm also asking myself the same thing," as she continues staring blankly at her Adventurous Listicle.
Edelyn, who was calmly typing away on her laptop without saying a single word, looked like the only person in the villa who had her act together. Colour me rudely shocked when I came up to her hoping for some consolation over my supposedly "confirm-cannot-finish article", only to have her tell me that the word count for her Nusa Dua and Uluwatu Guide was actually still standing at a grand total of 0.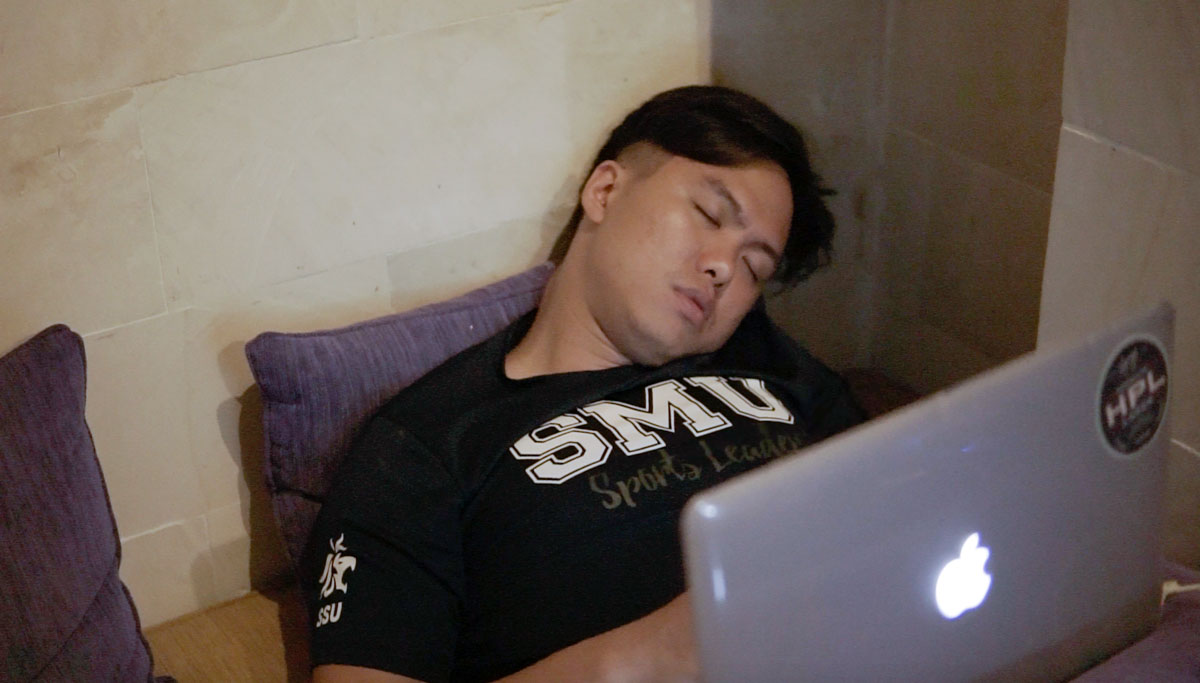 By the time the sun rose, we were pretty much dead. I think I muttered out of frustration "I want to kill myself" at least 50 times throughout the entire night, and I have to thank the people who were in my room for being able to tolerate that. Meanwhile – I really wish that I'm making this up – Akif could literally be heard screaming his head off outside to let off steam, because the writers kept soliciting photographs from him. It was basically chaos!! I guess that's why Hendric said it was triggering – everyone was too busy with their own stuff, yet still have to entertain other people when they ask for information or photos from you. I get it now. Good play, Hendric.
I finished my article 40 minutes before our group's presentation was due. Given the evident lack of time to complete an aesthetically-pleasing one, I made the decision to have our team do it on the basic white background with black, Comic Sans font. What do you mean we could use preset Presentation templates that look so much better? Ain't nobody got time for that!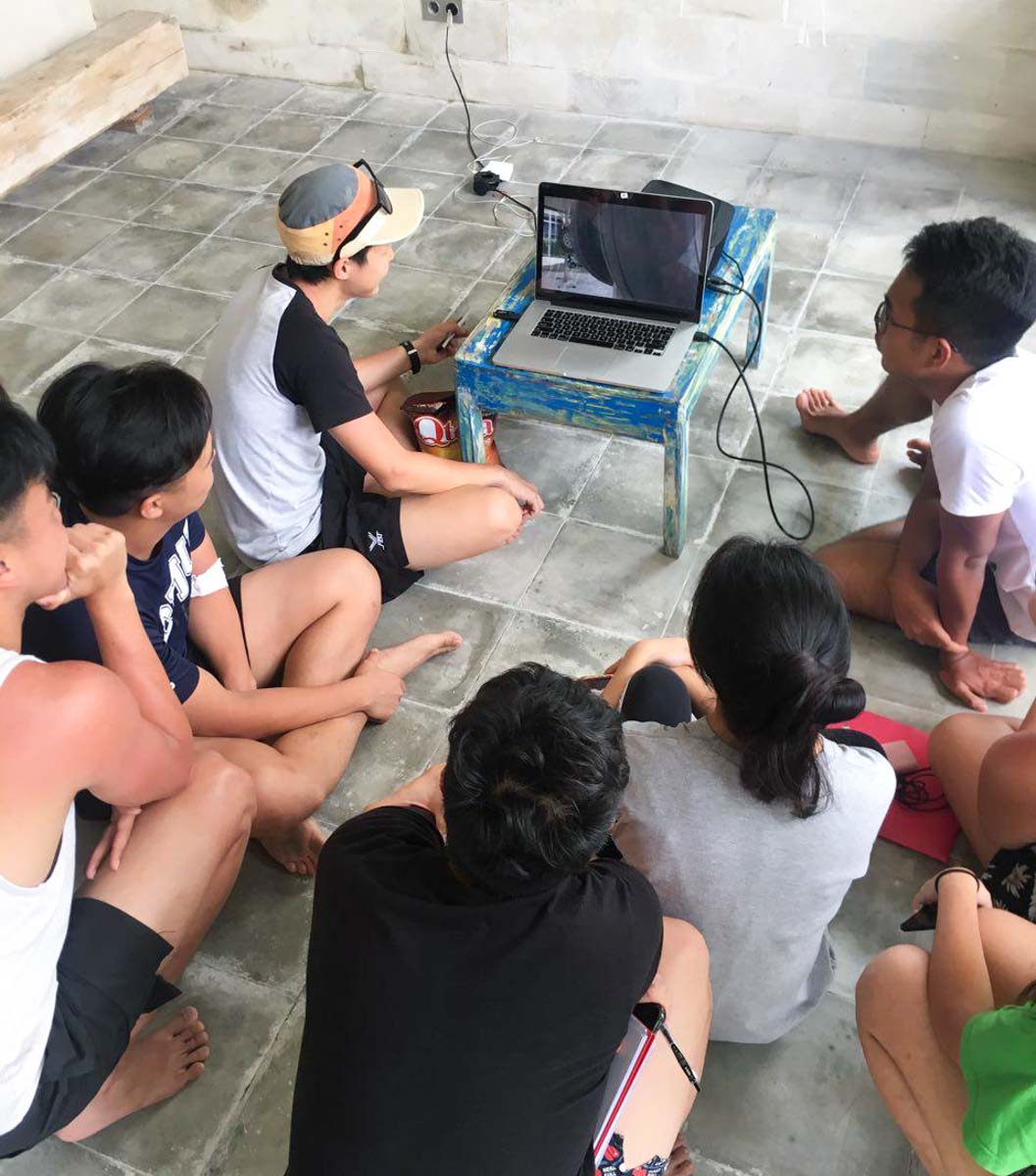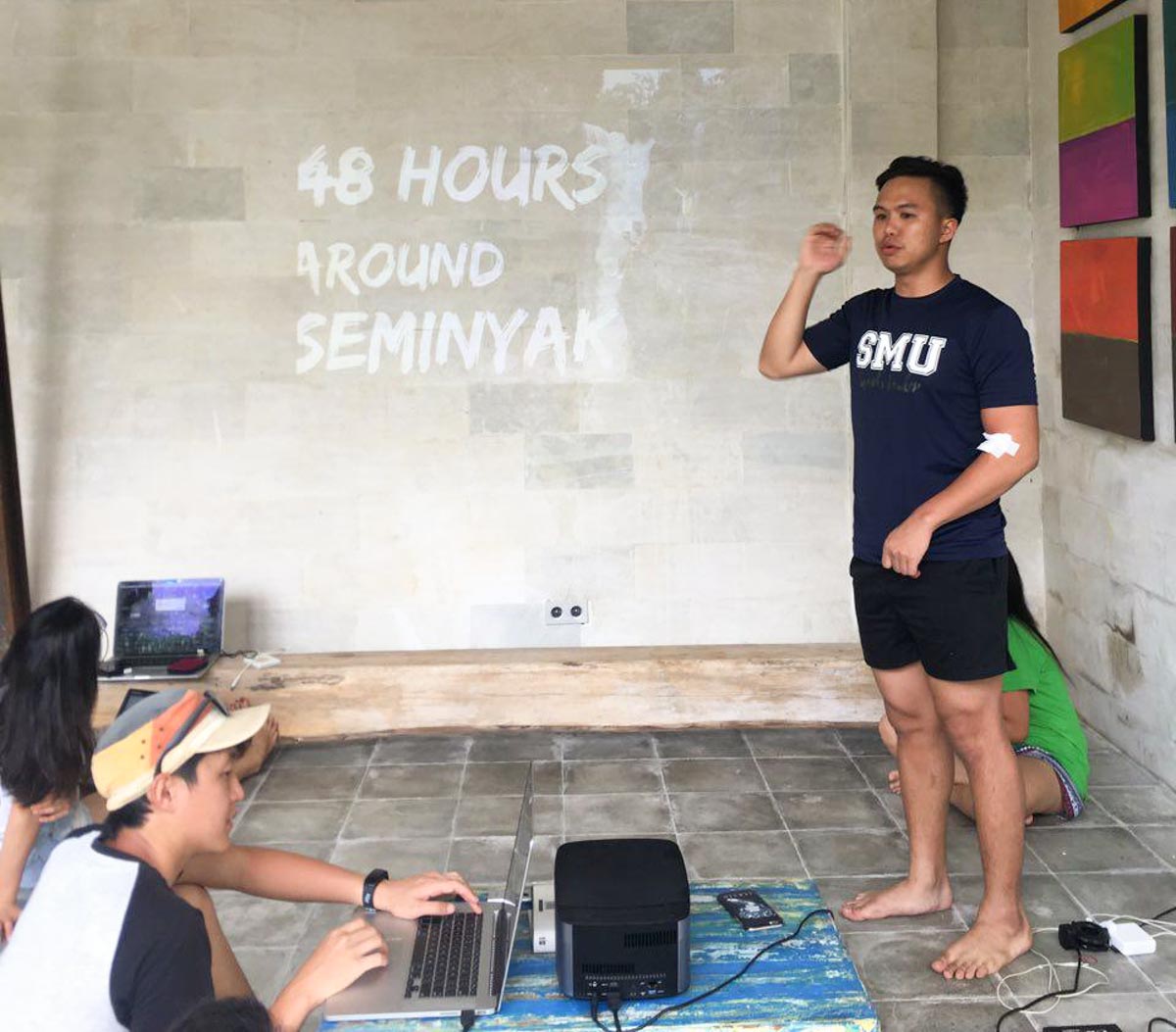 I have to say that the videographers really did a banging job with the videos, especially considering that they probably had to exchange footages the most because of their respective angles that may not necessarily focus on only their group's assigned location. As someone who also edits videos (albeit on a more amateur-ish scale), I can relate to the amount of sweat and tears that are put in on a single video with all the superimposed text and transitions. Not to mention the rendering that takes up an entire lifetime!
Us writers also managed to churn out our articles that are SEO-optimised (we tried) with appropriate links and information in place, which is something we should be very proud of achieving too! The pen really is mightier than the sword, because going through that night alone made me want to stab myself all the same.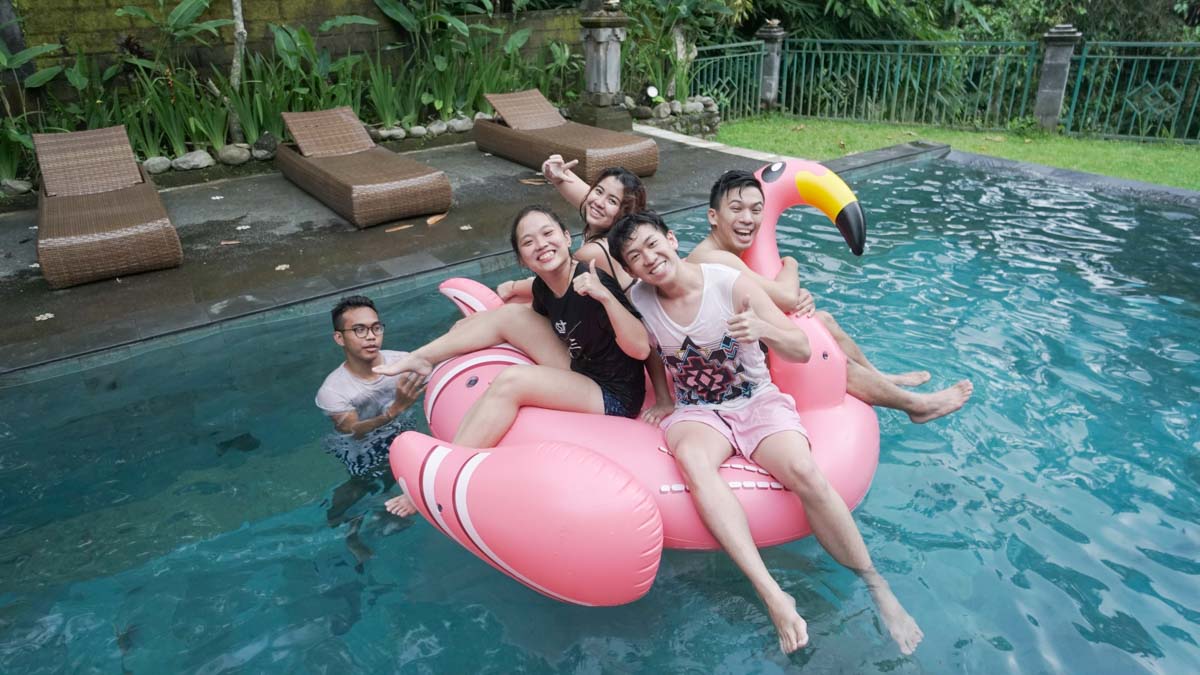 At this point, we were all high from the lack of sleep, that picture really shouldn't have been as fun as it looked.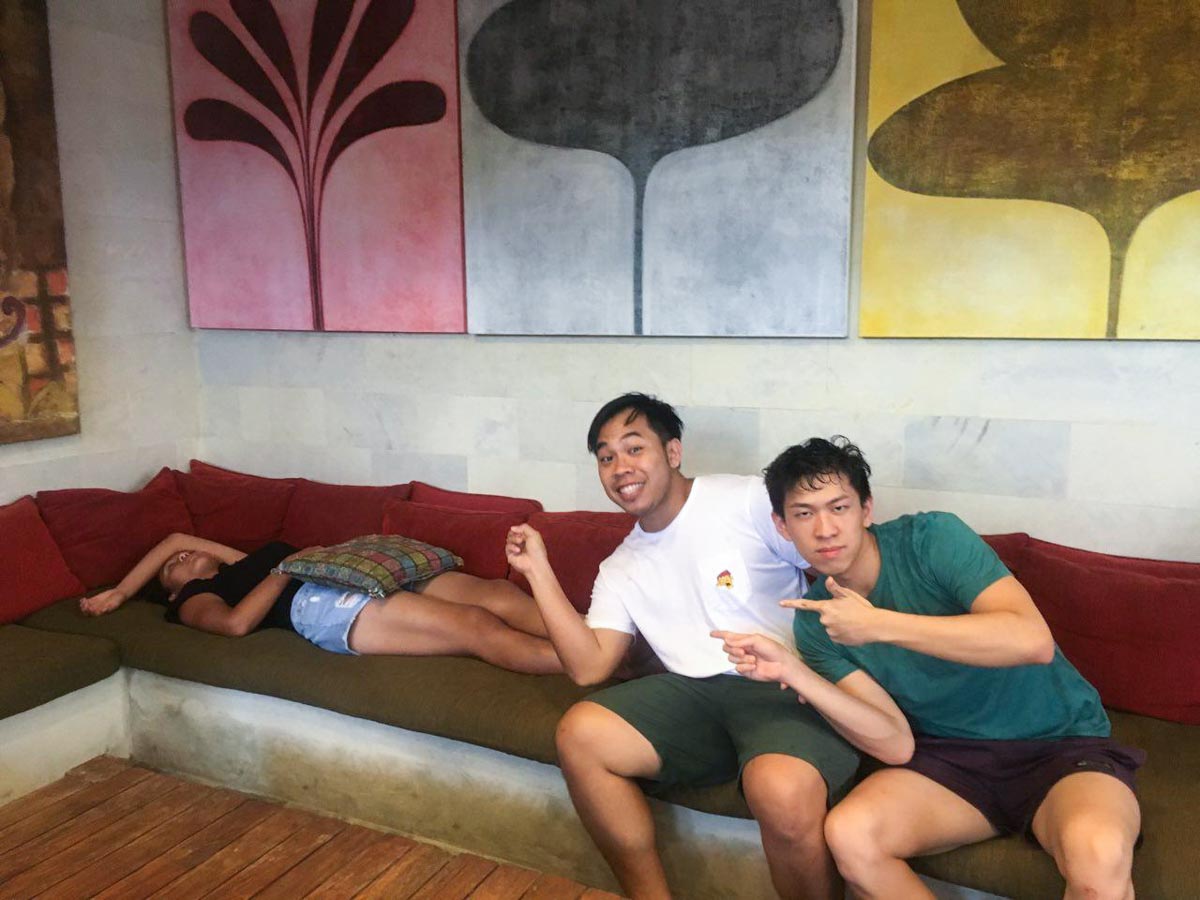 After lunch, Hendric revealed that the winning group would get a free massage from hired masseuses, and will be done right on our very beds! Woohoo!
As we did the drum roll leading up to the announcement of the winners, I was already ready to clap for whichever team won because I knew it was either going to be Uluwatu or Seminyak, not ours.
But no amount of preparation could have readied me for the words that came out of his mouth: "Team Ubud". I started clapping instinctively, until I realised I was actually clapping for myself! I paused for a moment upon the realisation, and then continued clapping for myself. We were SHOOKT!
Regardless of who won, I think everyone deserved to be proud of the work they produced because we all did it under the worst of situations – a ridiculously impossible time limit and complete lack of sleep! Let's not even talk about the fatigue compounded from two days' worth of activities, and most of them were physically demanding too. Kudos to y'all! We definitely deserved that 5 hours after where we all concussed in bed.
After a hearty dinner sponsored by our daddy and mummies Hendric, Cherie and Nina, we spent the night drinking, chit-chatting and laughing away until it was time for us to retire to bed and catch our early flight home the next day. 72 hours gone in a flash, but definitely a trip to remember.
And that's the second edition of The Travel Intern's Ambassador Programme boot camp in Bali! I wonder where the next one's gonna be… cos I definitely won't sign up for it. Or will I…? [cue The X-Files theme song]
Do check out the rest of our Bali Content here.
Follow us on Facebook, Instagram, and YouTube for more travel inspirations!