Kota Kinabalu is a coastal city in Malaysia's Sabah State and is renowned for its panoramic beaches, the distinguished waterfront Kota Kinabalu City Mosque and of course the tallest mountain in South East Asia. But this isn't about climbing Mount Kinabalu.
Having been there myself for my Mount Kinabalu climb, I regretted not staying a few days longer. The city is beautiful and offers numerous activities and attractions to visit, which many overlook because they are fixated on completing the Southeast Asia's most challenging hike. Here are 10 things you can do in Kota Kinabalu that will make you want to extend your stay.
1) Visit the renowned Kota Kinabalu City Mosque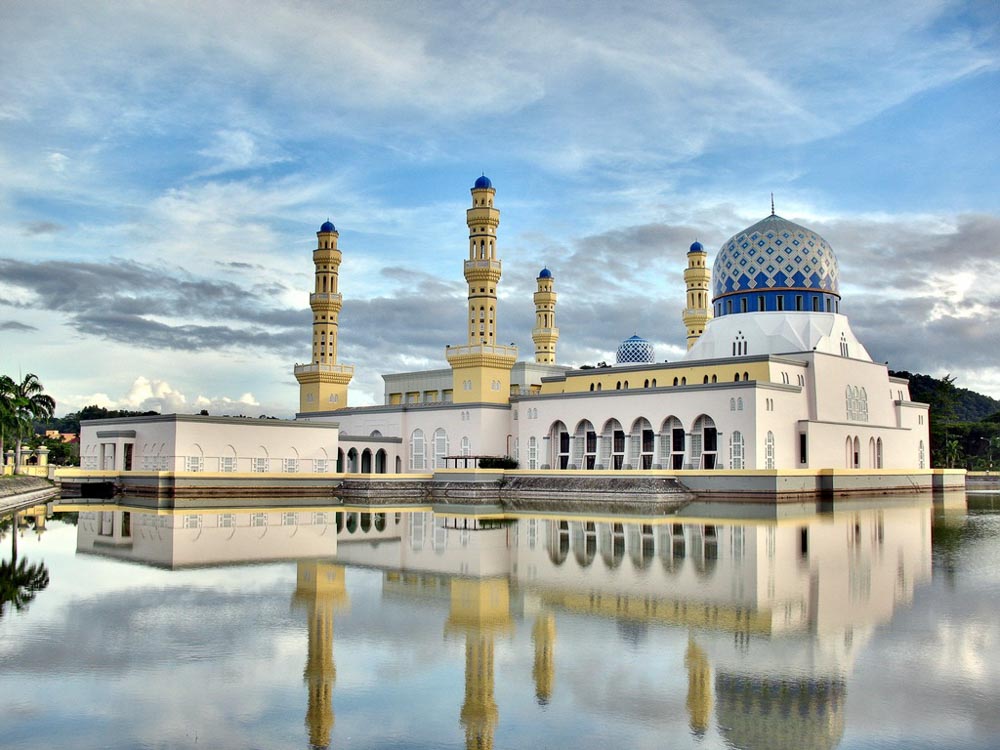 The Kota Kinabalu City Mosque is a contemporary Islamic mosque that "floats" on the human-made lagoon. It's a common destination for tourists, especially for photographers. The Kota Kinabalu City mosque is possibly the most beautiful one in Malaysia – the surrounding lagoon reflects a gorgeous and dramatic view of the mosque on a full moon night. It is a majestic white with a gold and blue dome, inspired by similar Arabic architecture.
There are paddle boat rides where visitors can see the mosque from the water. Except during prayers, non-Muslims may visit the mosque and must wear modest clothing. Lonely Planet recommends long trousers and covered arms.
2) Explore the Atkinson Clock Tower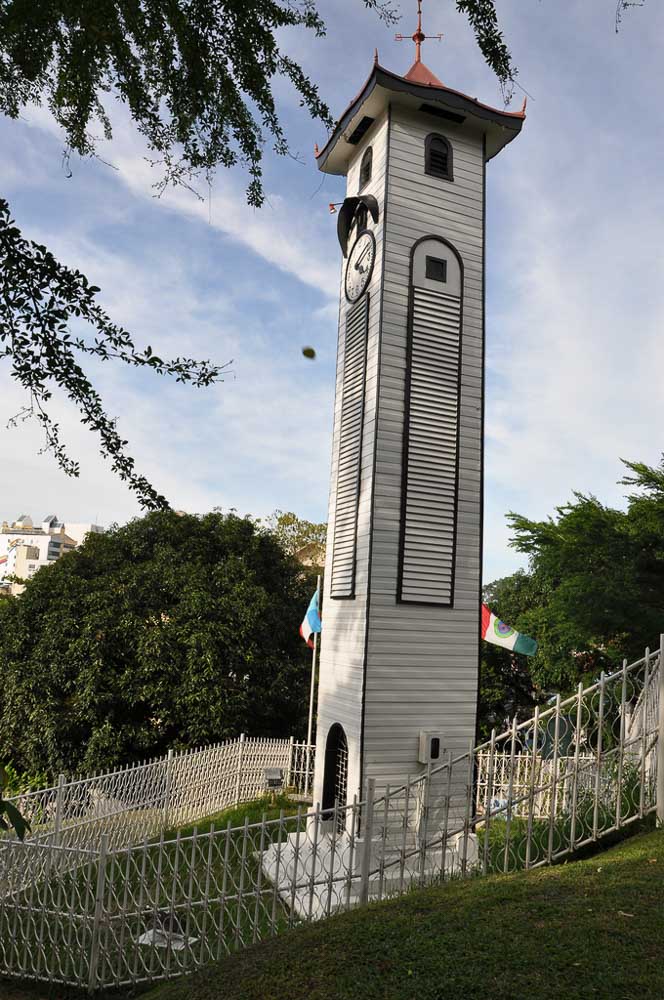 The Atkinson Clock Tower is one of the pre-WWII structures that still exist in Kota Kinabalu. It is the oldest standing structure in Kota Kinabalu, built in 1905 in memory of Francis George Atkinson, Jesselton's first district officer who died of Malaria at the age of 28 in December 1902. It is used as a navigation landmark for ships up to the 1950s and overlooks Kota Kinabalu.
For history buffs and visitors who want a view of the seaside city from above, the Atkinson Clock Tower is a must to visit – it is found unaccompanied on the cliff along Signal Hill Road.
3) Shop and Feast at the Filipino Market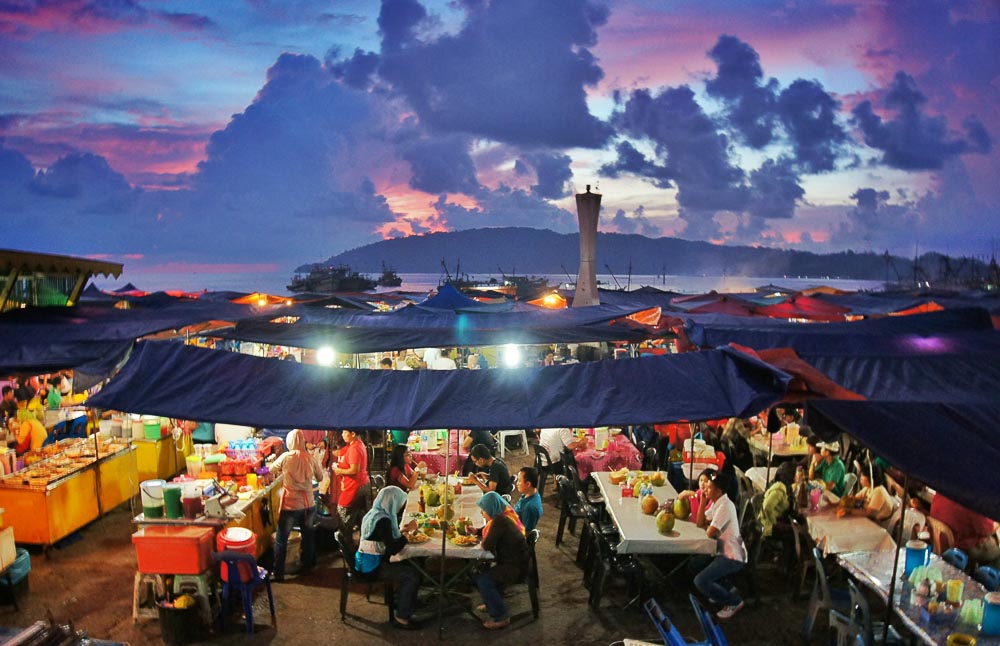 The Filipino Market in Kota Kinabalu is situated at the city's centre – popular with tourists for its delicious sea-food, quaint little shop-houses and the experience to eat by the seaside. One of my favourite things to do in Kota Kinabalu!
During the day, the market is occupied with visitors purchasing colourful batiks, rattan handbags, wooden handicrafts and embroidery unique to Sabah. It is the place to go if you want to buy souvenirs – there are hundreds of little stores for you to hunt through and you'll be sure to find something you like.
At night, the market is crowded with tourists hopping from one food stall to another. The smell of barbecued chickens, poached fishes and grilled prawns will tempt you to eat by the sea for an authentic and flavourful seafood experience. Also, how can one resist when the seafood is plentiful and cheap?
4) Catch the Sunset at Kota Kinabalu City Waterfront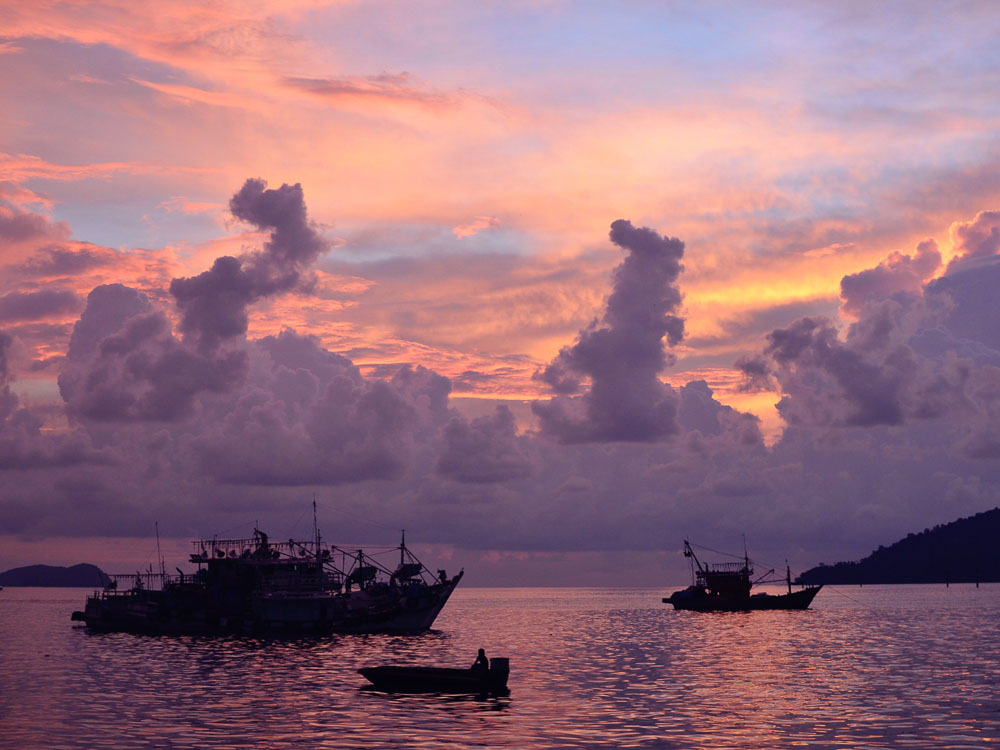 Kota Kinabalu City Waterfront is designed to resemble a resort with luxurious shopping amenities and extravagant lifestyle events. It is a premium tourist gateway and a popular after-hours hangout. Plenty of bars and restaurants line up the waterfront – great place for food and drinks as you watch the sun set over the South China Sea. The perfect place to chill and unwind!
5) Experience the tradition of Borneo at Mari Mari Cultural Village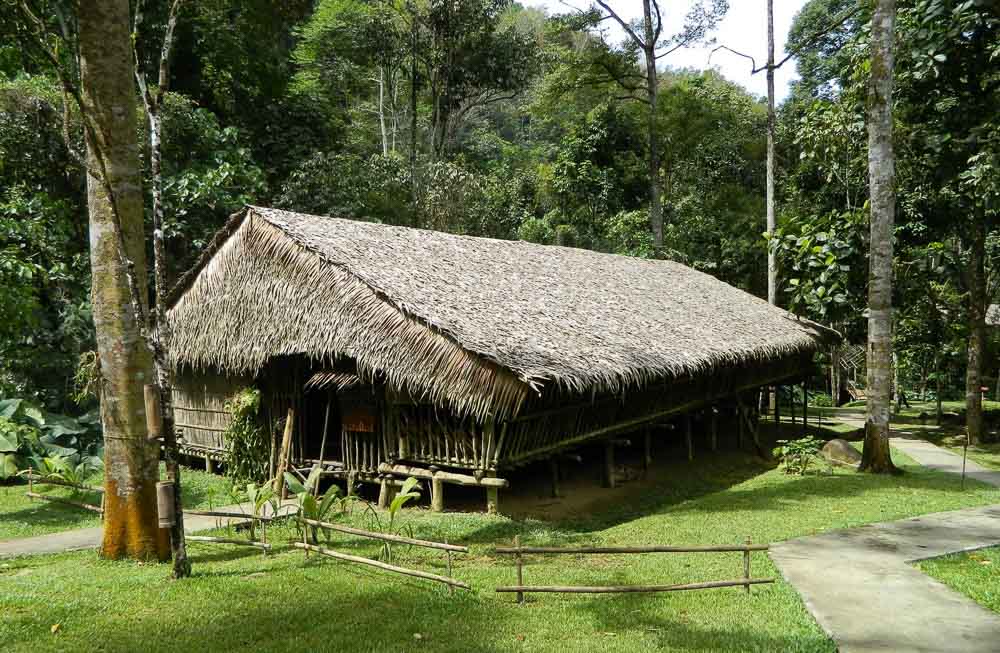 The Mari Mari Cultural Village is located in the countryside away from the city centre — it serves as a museum that preserves Borneo ethnic culture. For those who wish to learn more about the history, culture and tradition of Borneo, this interactive tour allows you learn about the tribal life in Early Borneo – when electricity had not yet been introduced in their land and they had to hunt, make fire, and cook food. You will to listen to stories about the five tribes in the village and how their great ancestors used to live in the jungle, and also get the opportunity to try your hands on blowing the Murut blowpipe weapon and starting a fire with bamboo!
6) Pamper yourself with a Spa and Massage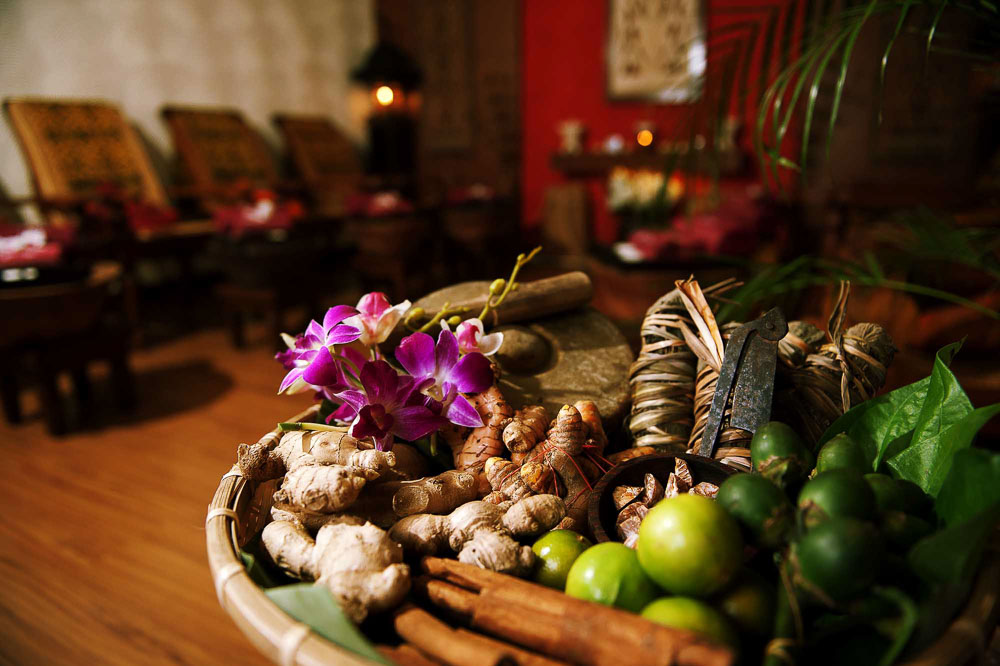 Of course, how can we leave out Spas and Massages for the exhausted hikers who just finished their Mount Kinabalu climb? There are numerous massage parlours and spas in the city, almost too many to choose from. For a well-deserved treat to soothe your tired legs, the Jari Jari Spa is the best one to go to. Might be a little bit pricey for budget travellers, but almost everyone who has been there said that it was worth it.
7) Attend a Borneo Cooking Class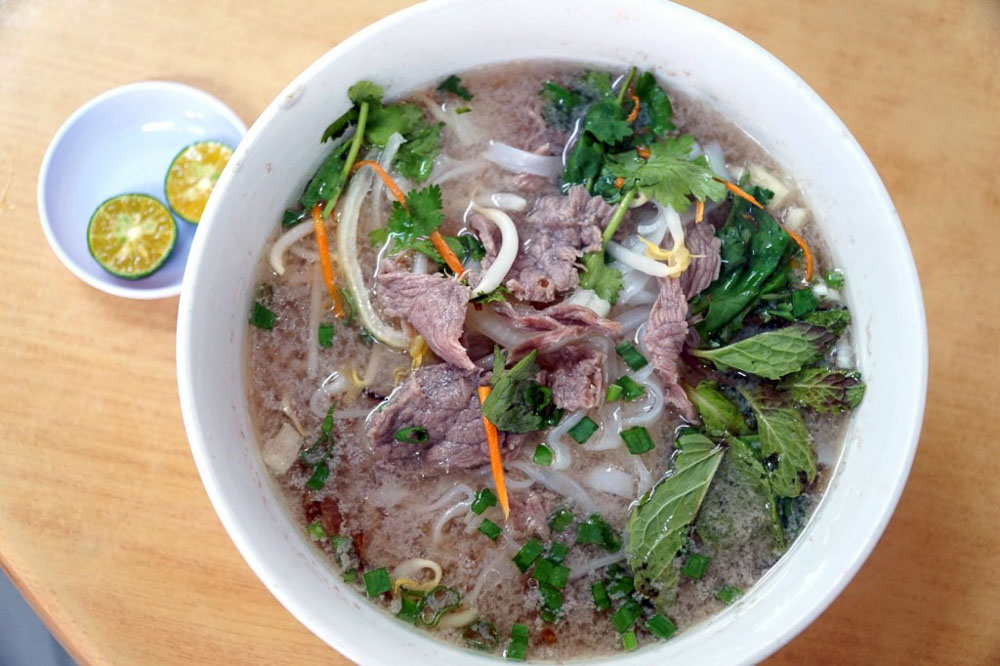 There are a few tours that allow you to learn the secret family recipe and cook like a Sabahan — check out Viator and Rustic Borneo! Not only do you learn how to cook, you get a chance to shop for ingredients at an authentic local market and enjoy your home-cooked Sabah dishes in the company of the local family. You will get to experience the daily local market activities and get a deeper insight of family life and culture in Sabah.
8) Scuba Dive, Snorkel or white water raft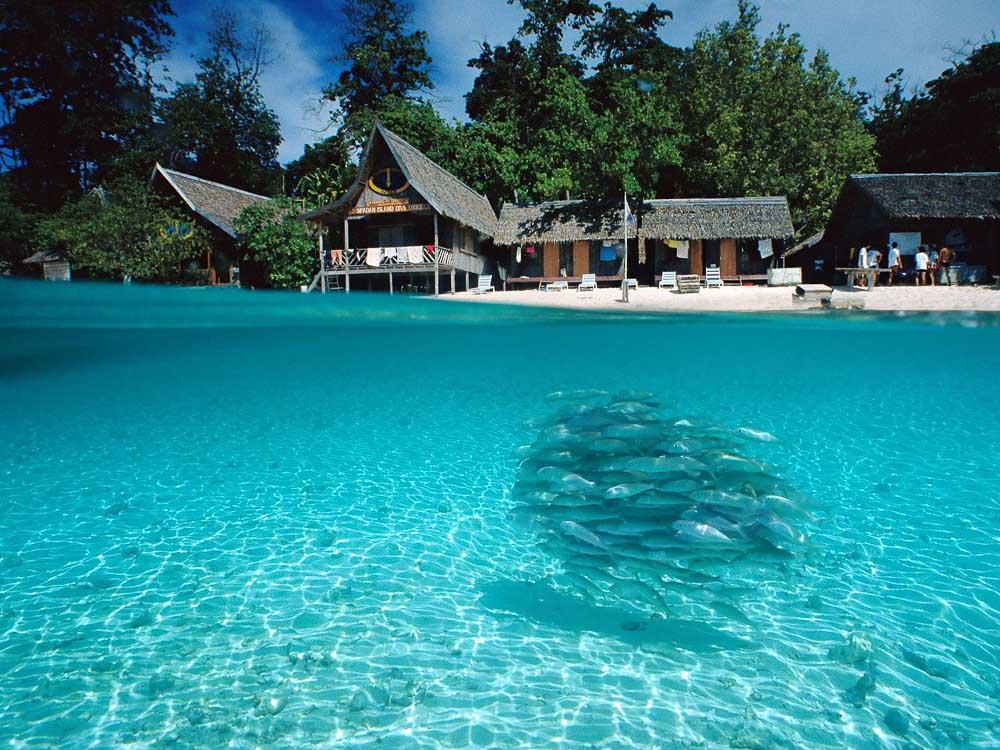 Renowned for its beaches and waters, Kota Kinabalu offers a variety of water sports for the adventurous and thrill-seeking! You can white water raft at the Kiulu river, about an hour drive from Kota Kinabalu. When the water is high, the furthest you can raft is up to 15kms!
For the Scuba Junkies, Kota Kinabalu also offers daily dive and snorkel trips to over 15 islands, including the world famous KK Marine Park which features amazing islands like the Gaya Island and Sapi Island. There are even Whale Shark Dives and Wreck Diving for the more adventurous!
9) Get out of Kota Kinabalu for a nearby Quad Biking Tour

Experience the beautiful Kiulu country side just 1.5hr outside Kota Kinabalu by riding a quad bike! You get to ride past wandering rivers and quaint villages and marvel at the scenic view of some of the best paddy field landscapes in Borneo. One of the things to do in Kota Kinabalu if you want to escape the city and be adventurous!
10) Hike some more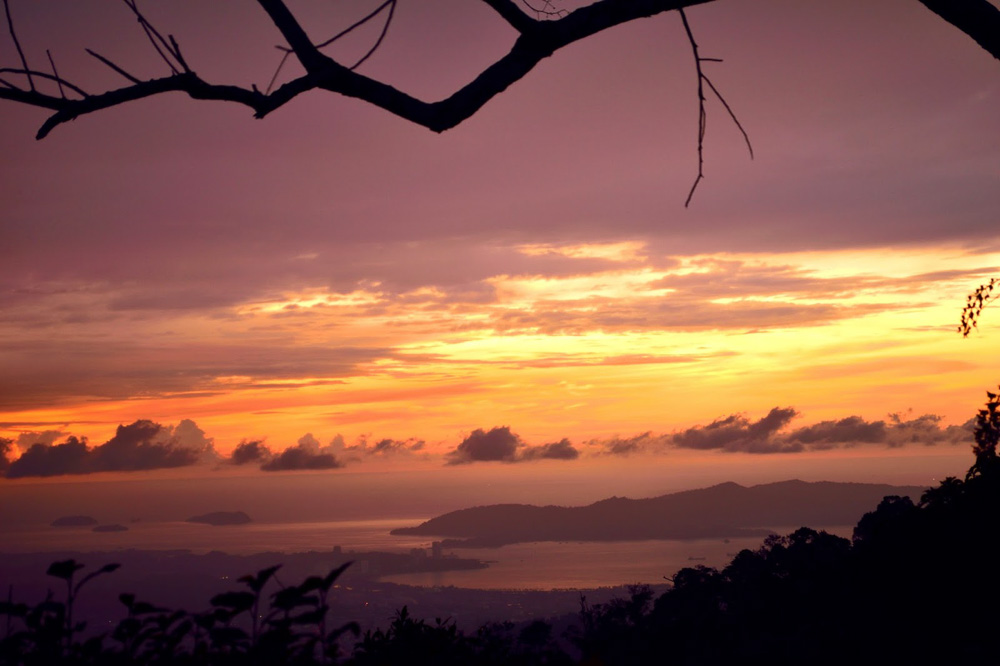 Although unlikely, if you found Mount Kinabalu an easy climb and want to hike some more, make a visit to Kokol hill. Here you'll find a panoramic view of the city from above — less travelled but worth the view. If you are there at sun set, you will be greeted with the best view of Mount Kinabalu and the sunset altogether; an amazing experience. There are also a couple of home-stays on the hill — perfect for those who want to escape city life and bask in nature.
It is now not an excuse to not make full use of your time in Kota Kinabalu and immerse yourself in numerous adventurous, cultural and sight-seeing activities. There are so many things to do in Kota Kinabalu that you can even head to the city for a pampering holiday without climbing Mount Kinabalu!