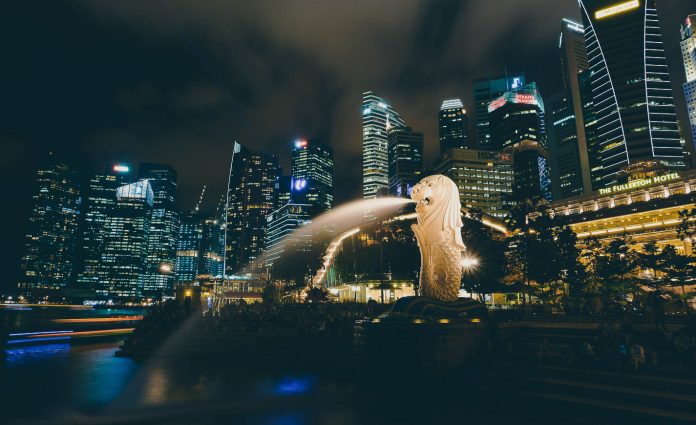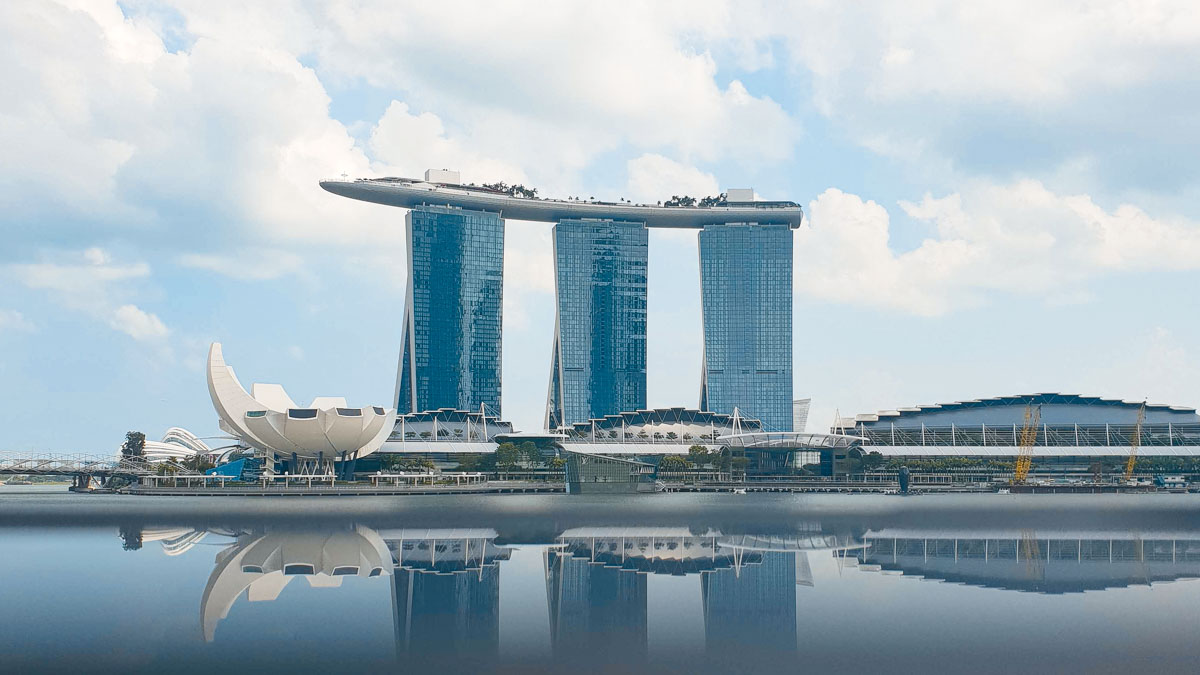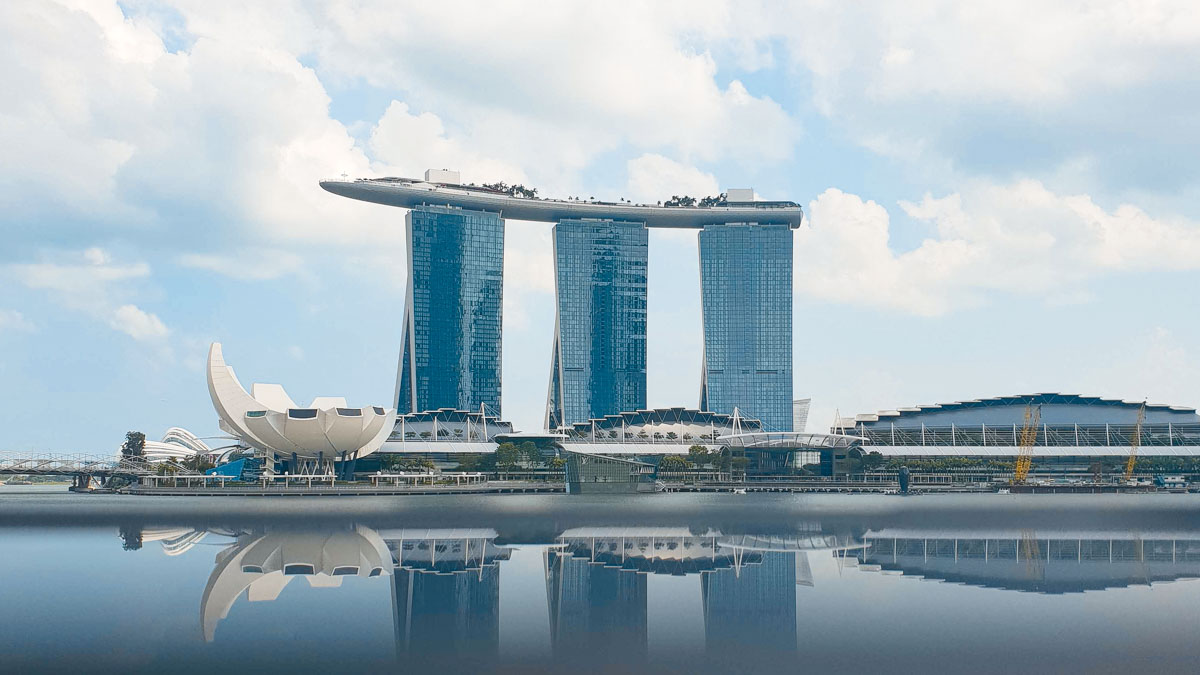 I love this time of the year. National Day represents the perfect opportunity to release our pent up patriotism in the talismanic tunes of Kit Chan and Dick Lee, in the non-judgemental comforts of our own home. Our ill-mannered table chope-ing habits are rebranded as an indication of applaudable savviness, and our penchant for complaining about the little things merely denotes a never-ending pursuit for progress and perfection.
There's no doubt that we know what it means to be Singaporean (i.e. kiasu behaviour, a multi-racial society, salty men serving two years), but how much do we actually know about Singapore? We've created this hardcore quiz to put your local brain through the paces — either you're a true blue lion city kia, or you're about to learn, lah. 
Note: Your total tally will appear at the end once you've completed all 20 questions. (Give it 3-5 seconds to do the math)
BONUS: How many millionaires does Singapore have (as of 2018)?
According to Credit Suisse Research Institute's 2018 Global Wealth Report, the number of millionaires in Singapore is 183,737, with about 1,000 of them being 'crazy rich' — ultra high net worth individuals who hold more than US$50 million (S$68.9 million) in wealth.
What is the name of the architect behind Marina Bay Sands, and Jewel Changi Airport?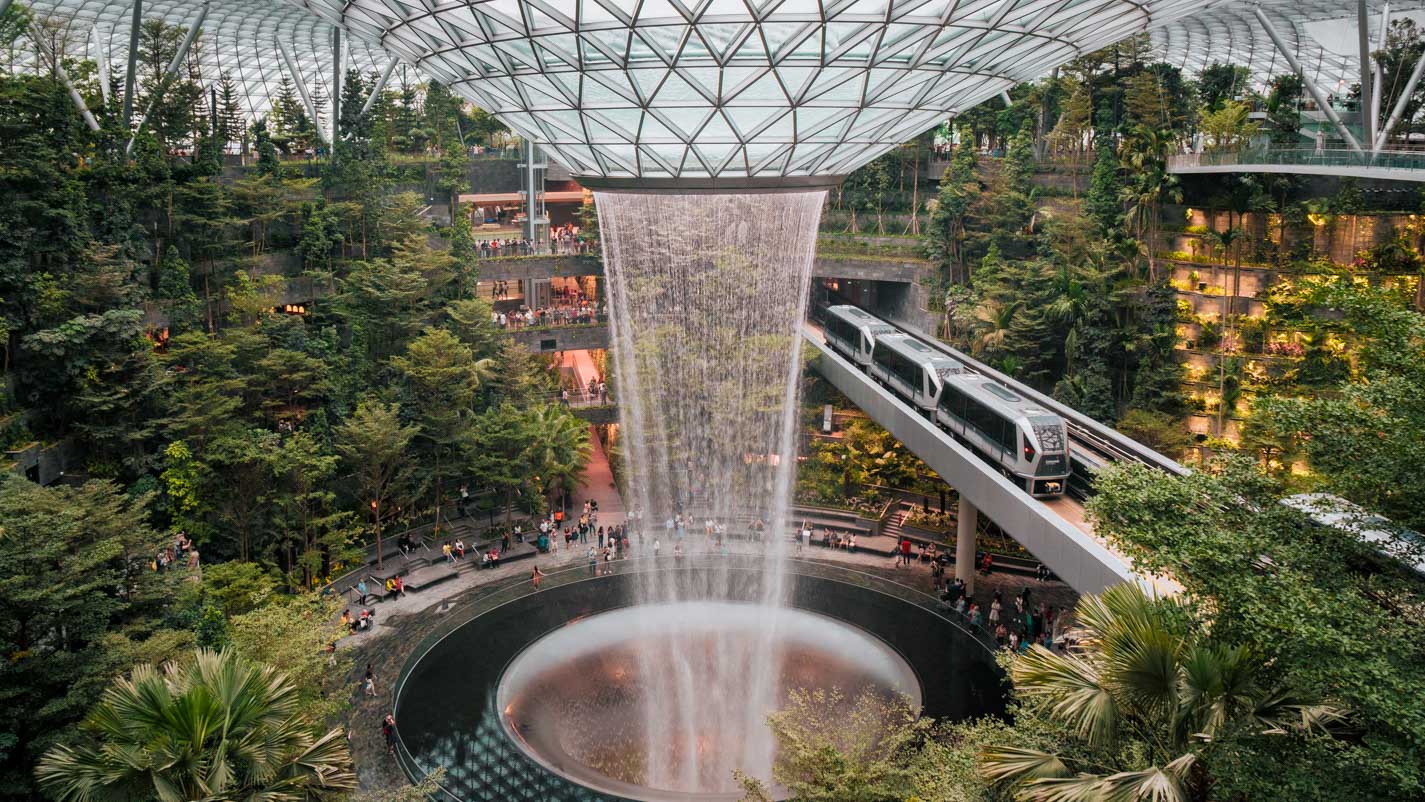 Moshe Safdie, CC, FAIA is an Israeli-Canadian architect, urban designer, educator, theorist, and author. Mr Safdie said he has been working on projects in Singapore as far back as 40 years ago, and said some of his "most significant" work is found here. His other work includes the Sky Habitat condominium in Bishan. "It's certainly been a place where there's been receptivity to my architectural ambitions and interests. I also find that the process of building here, the approval process, the review process, is very rationale and very professional," said Mr Safdie. Read more at https://www.channelnewsasia.com/news/singapore/jewel-changi-airport-architect-designer-moshe-safdie-11438506
In which year was the Esplanade officially opened to the public?
What was the highest cost of a Certificate of Entitlement (COE) in Singapore's history?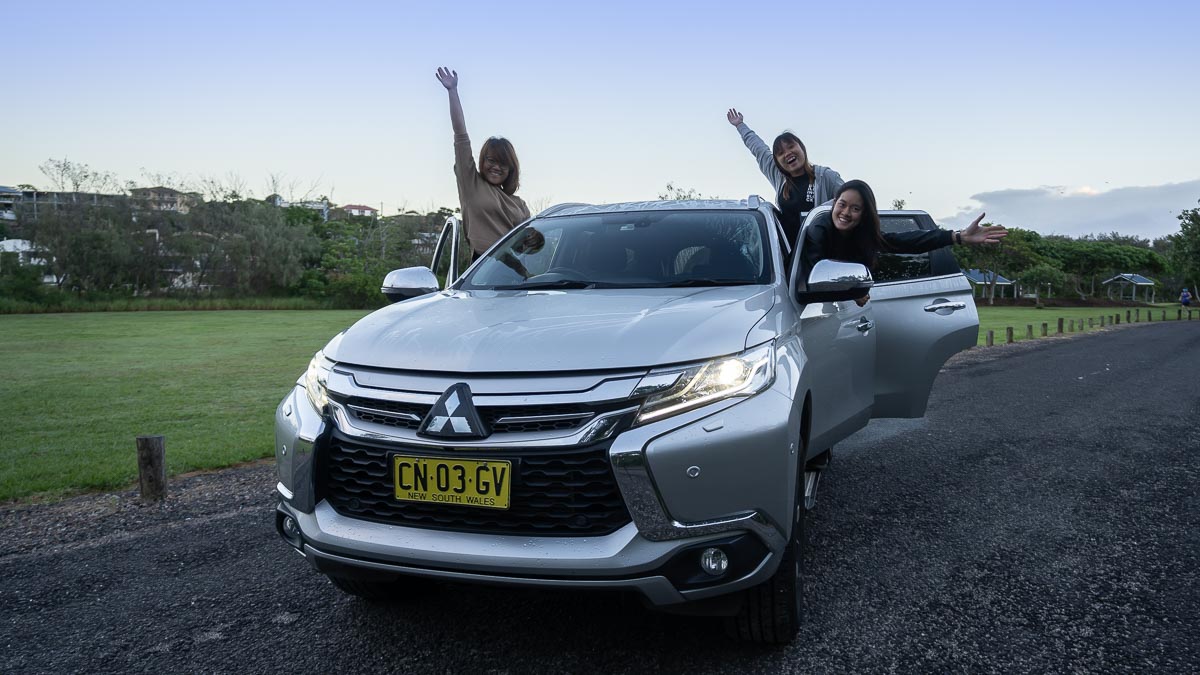 In December 1994, the cost of a Cat B (Private cars 1601cc & above) COE cost $110,500.
In which year did the first MRT (Mass Rapid Transit) line open to the public?
The Mass Rapid Transit (MRT) system began operations on 7 November 1987 when the six-kilometre Yio Chu Kang-to-Toa Payoh stretch of the North-South Line was opened to commuters.
In which year did the hijacking of Singapore Airlines flight SQ117 occur?
Singapore Airlines flight SQ 117 was hijacked on 26 March 1991 shortly after it took off from Kuala Lumpur. The hijackers were four passengers who claimed to be members of the Pakistan People's Party.
Which is the highest building in Singapore?
Where can you find this building in Singapore?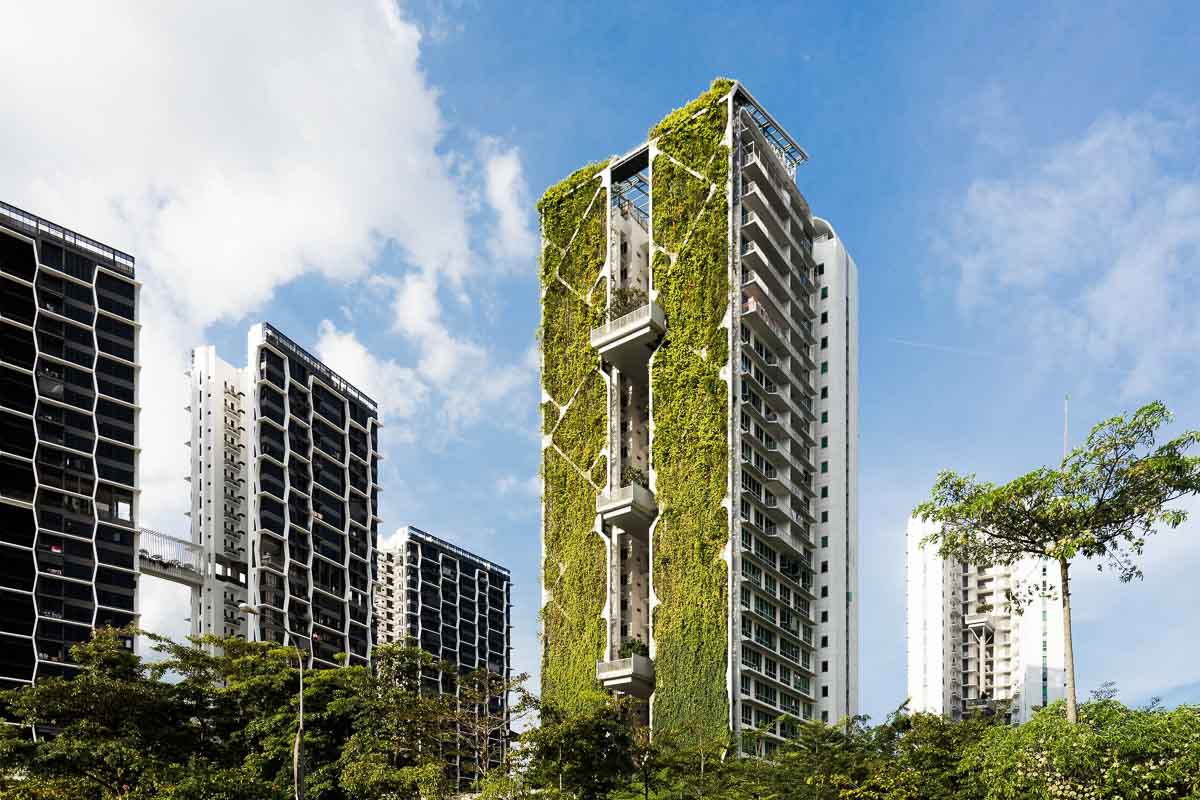 The Tree House condominium in Bukit Panjang has green walls that are designed to reduce ambient temperature.
Singapore is ranked number __ in the list of most expensive cities in the world in 2019, together with Paris and Hong Kong, according to the Economist.
The 2019 Worldwide Cost of Living Survey compares the price of over 150 items in 133 cities around the world. In the report, three cities share the title namely Paris (France), Singapore and Hong Kong. Source: Travel Media Daily
How many times has Singapore's Changi Airport been awarded the title of Skytrax's "Best Airport in the World"?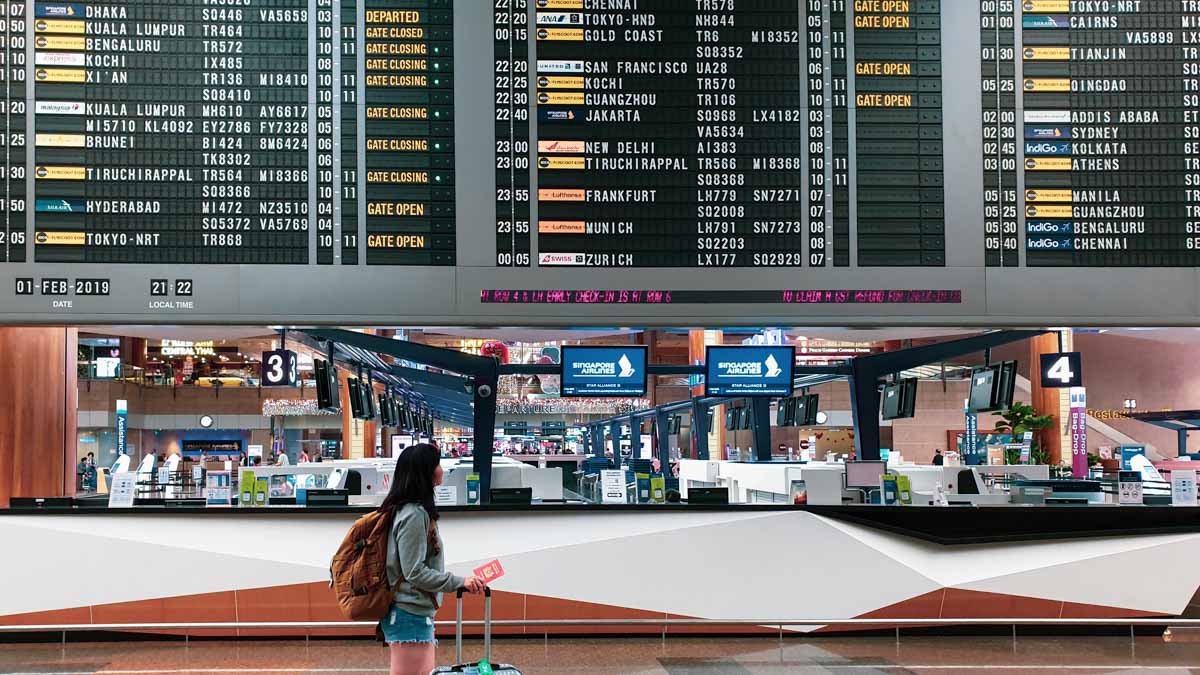 Singapore's Changi Airport has won this particular accolade on 10 occasions (2000, 2006, 2010, 2013–2019), amongst a host of other international awards.
Which of these MRT Lines are currently *not* in the process of being built?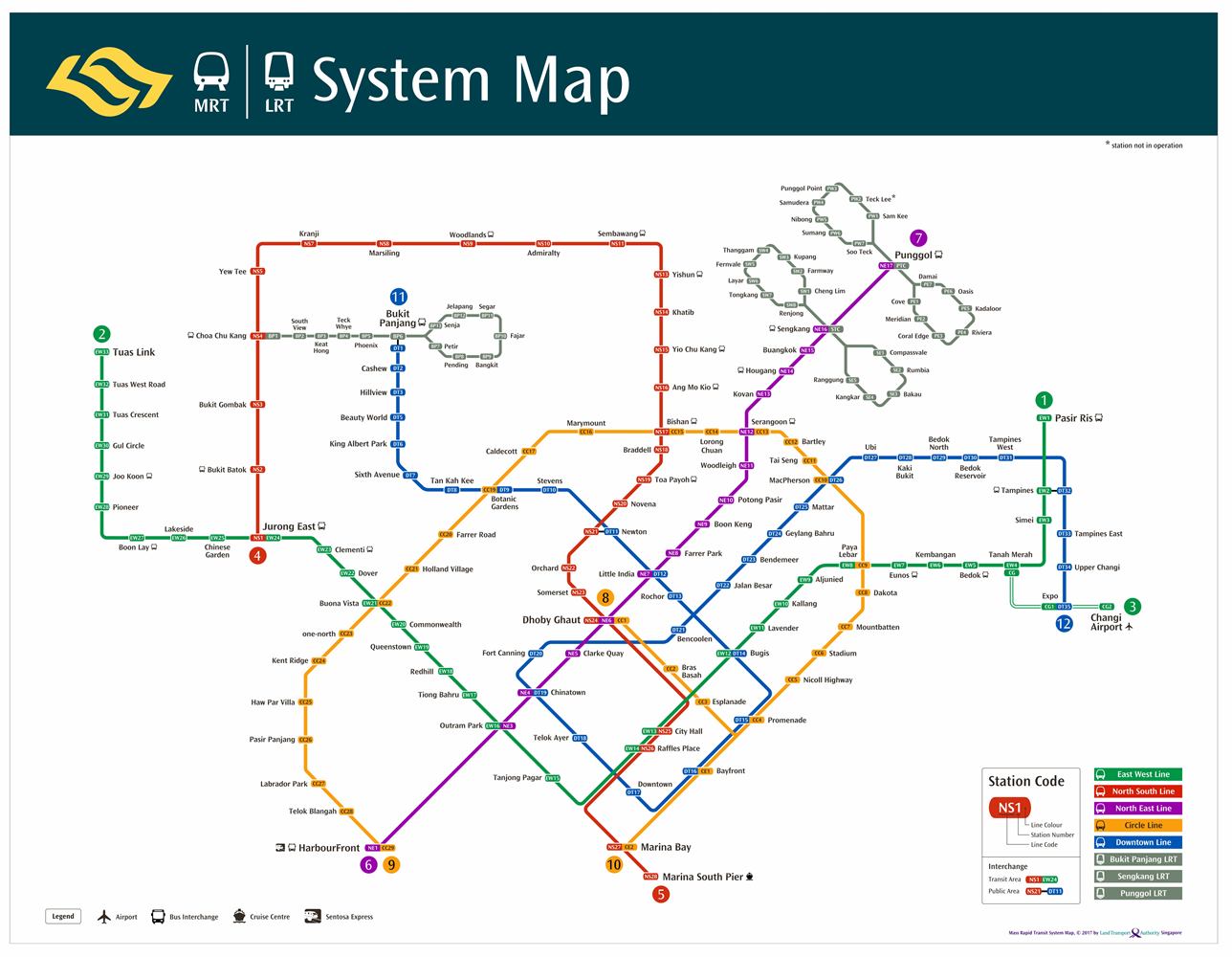 Spanning across Singapore, the Cross Island Line (CRL) will be about 50km in length and is targeted to complete around 2030. The CRL is our eighth MRT line, and our longest fully underground line, linking major hubs such as Jurong Lake District, Punggol Digital District and Changi region.
Which of the following facts about the National Stadium isn't true?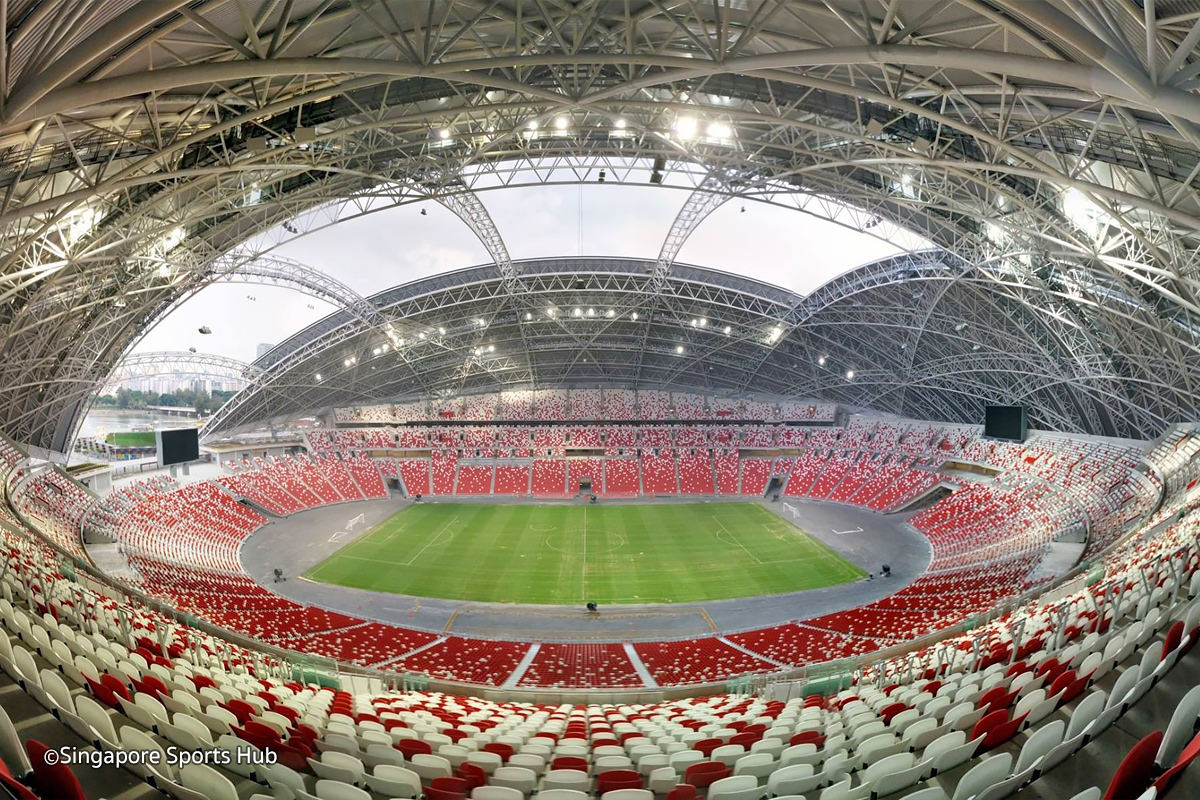 The National Stadium has an innovative bowl cooling system, where cool air of 23 degrees is pumped from underneath all seats, using less than 15% of the energy required for similar conventional air-conditioned stadiums. It's also partially powered by solar panels, making it even more environmentally-friendly. Source: Skyscanner
Which of these streets in Singapore do not exist?
How many constituencies does Singapore have?
There are 29 constituencies in Singapore, comprising 13 single-member constituencies (SMCs) and 16 group representation constituencies (GRCs).
On which road can you find the National Gallery Singapore?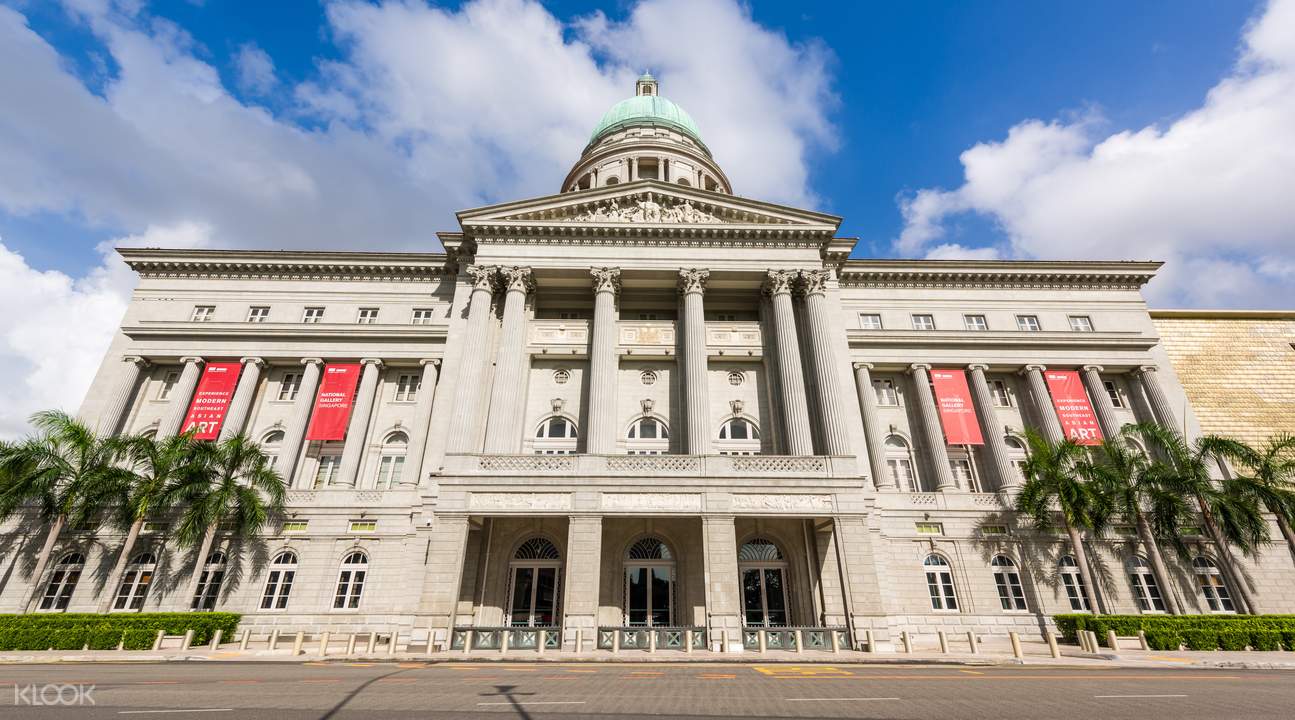 What does the red colour on our national flag represent?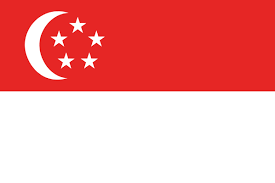 Red symbolises universal brotherhood and equality of man while white signifies purity and virtue. The crescent moon represents a young nation on the rise and the five stars signify the ideals of democracy, peace, progress, justice and equality.
What percentage of Singaporeans currently live or work overseas?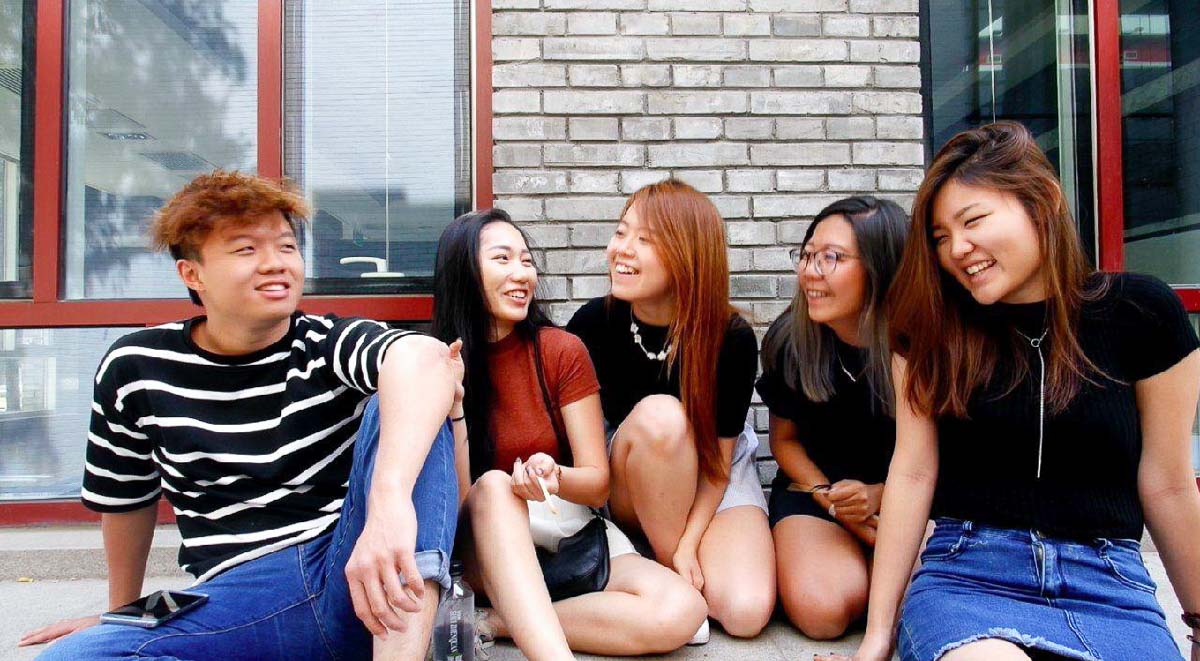 In 2016, A total of 213,400 Singaporeans have chosen to do so as of last year, compared to 157,800 in 2004. This figure is significantly higher than that of many other developed countries including Australia (almost three in 100), the US (one in 100) and Japan (less than one in 100). Read more at https://www.channelnewsasia.com/news/singapore/commentary-more-singaporeans-going-abroad-but-are-no-less-9134122
How old was the youngest Singaporean when he/she passed the O Level Examinations Chemistry Exam?
Singaporean child prodigy Ainan Celeste Cawley holds the record for the youngest person to obtain an 'O' level certificate when he passed the Chemistry examination at age 7.
What is the median age of Singapore's resident population?
"The median age of Singapore's resident population, as of this year, is 40.5 years, compared to the late-20s for other countries in the Association of South-east Asian Nations (Asean). By 2030, the median age of Singaporeans will be 47 years, compared to 32.9 years for the rest of Asean, according to UOB." Source: Channel News Asia
Which Singaporean filmmaker made history by being the first Singaporean to win the Golden Leopard award at Locarno Film Festival this year? (2019)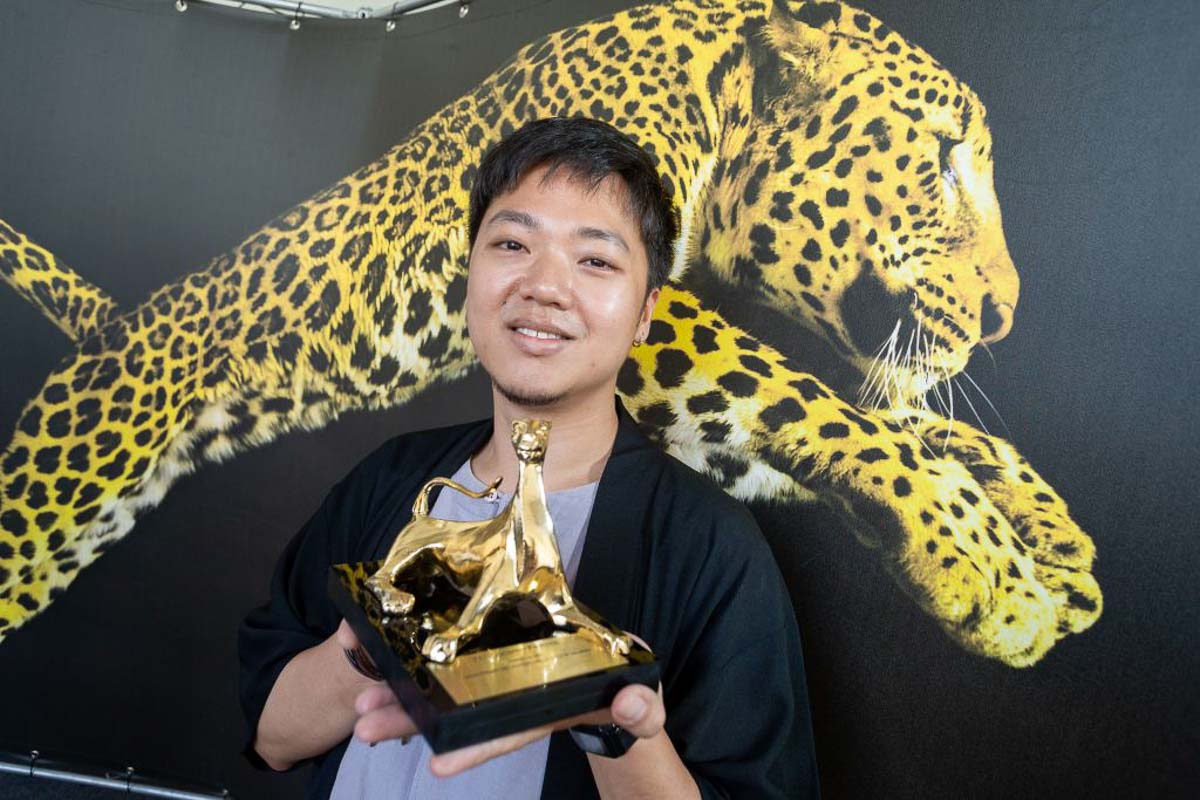 Singaporean director Yeo Siew Hua has won the Golden Leopard award for his film A Land Imagined at the 71st edition of the Locarno Festival in Switzerland. The film is about a police investigator who sets out to find the truth behind the disappearance of a Chinese construction worker at a land reclamation site in Singapore. 'A Land Imagined' is now available on Netflix.
The Hardest Singaporean Quiz (2019)
The Results Are In!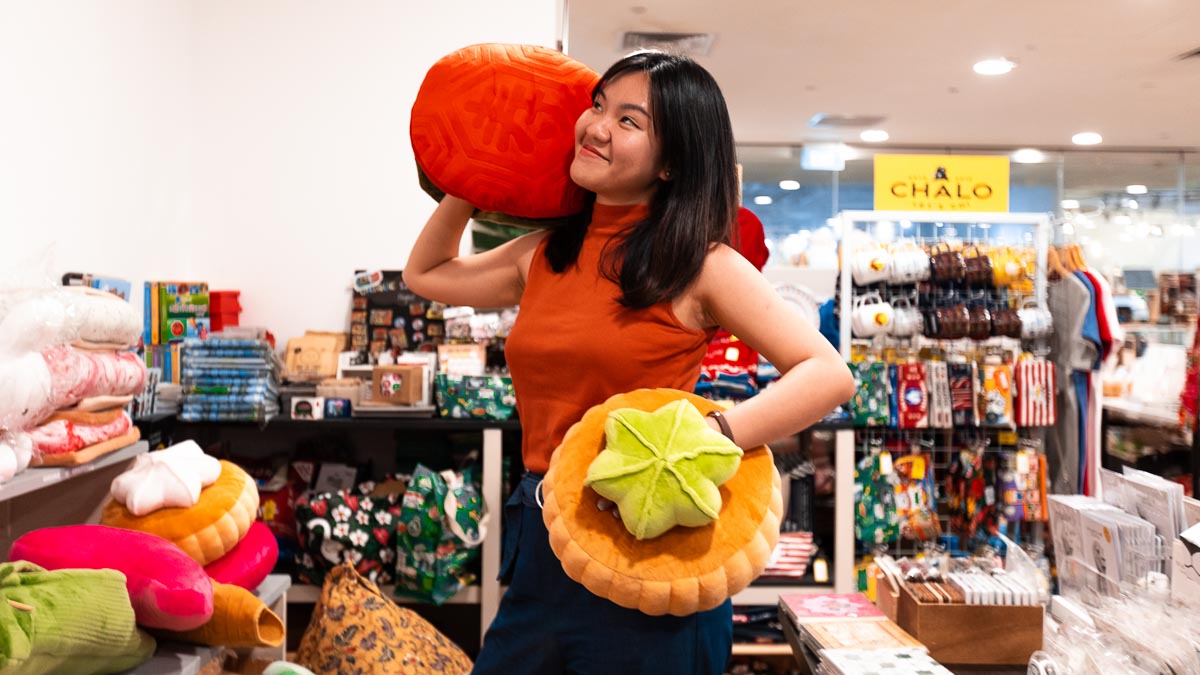 So, just how well do you know the country that houses your ungrateful ass? If you didn't do that well, fret not — we didn't either.
Scoring Chart
0-4: The ICA called. They want their red passport back.
5-9: No, you didn't fail, your social studies teacher failed you.
10-15: Solid lah! Have you considered a career in politics?
16-20: Hormat Singapore!!! Drop a comment below with your address and we'll send over a commemorative SG50 note and a limited edition Singa the Lion plushie. Ok maybe not.
The Hardest Singaporean Quiz, Part Two
If you'd like another shot at proving you're worthy of the widely acclaimed pink IC… We've created another messed up, tough as schmuck quiz for you to pit your wits and redeem yourself. This time, there are 54 questions. So buckle up, homeboy. Click on the link below:
The Hardest Singaporean Quiz (2019) Part Two — 54 More Questions to Mess You Up
Psst: The Travel Intern will be launching a host of Singapore content in the coming weeks! Our job offers us the privilege of travelling around all four corners of the globe, but we believe there are still many interesting, fascinating things to see, eat, and do in the little red dot, that ignites the spirit of travel in all of us.
For now, why not check out some of the stuff we've written and shot in the sunny island?
Everything You Need To Know About Jewel Changi Airport — 25 Stores And Attractions Worth Travelling (To The East) For 
10 Reasons Why You Shouldn't Visit Singapore (In Mandarin)
A Beginner's Guide to Geocaching in Singapore
---
For more travel inspiration, follow us on Instagram, YouTube, and Facebook!