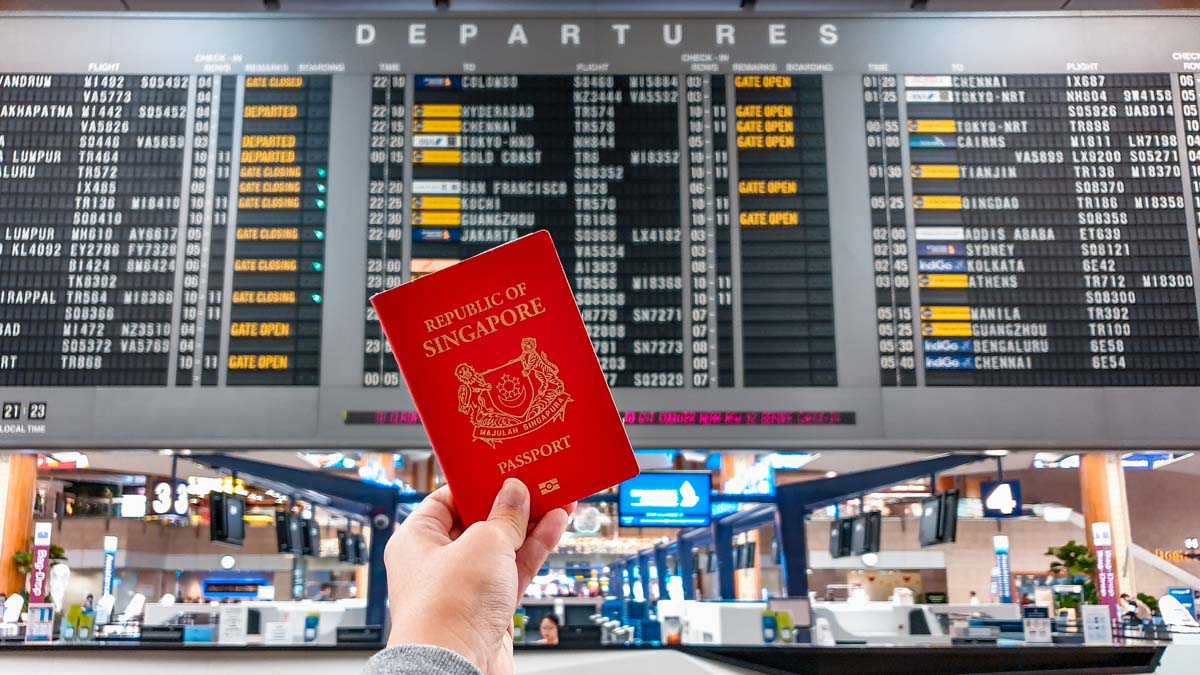 Anyone who's ever grown up in Singapore knows that we love tests. We absolutely adore them. So much so that we often take multiple "pre-tests" before taking the actual tests themselves (e.g. prelims 1, prelims 2, prelims 3, BTT "trial tests" — seriously, for what?).
So to celebrate Singapore's 54th birthday, we've created several quizzes for those of us who claim to bleed red and white. This one in particular is part two and involves 54 questions. If you haven't tried our first quiz, click on the link below to try that one first:
The Hardest Singaporean Quiz (2019) — 20 Questions to Wrack Your Red & White Brain Cells
For those of you who've made your way over from the first quiz, steady lah. Fair warning, however — if you think it's going to get any easier, you're gravely mistaken. So if you've come to this page expecting to feel better about yourself and your lack of world, nay, local knowledge, we wish you all the best. Let's begin!
Note: Your total tally will appear at the end once you've completed all 54 questions. (Give it 3-5 seconds to do the math)
How many Singlish words are in the Oxford English dictionary?
Believe it or not, 27 Singlish words have actually made it into the Oxford English dictionary. Some of the words include lah, lepak, shiok and sabo king
23 athletes competed in the Tokyo 2020 Olympics. Which sport did they NOT take part in?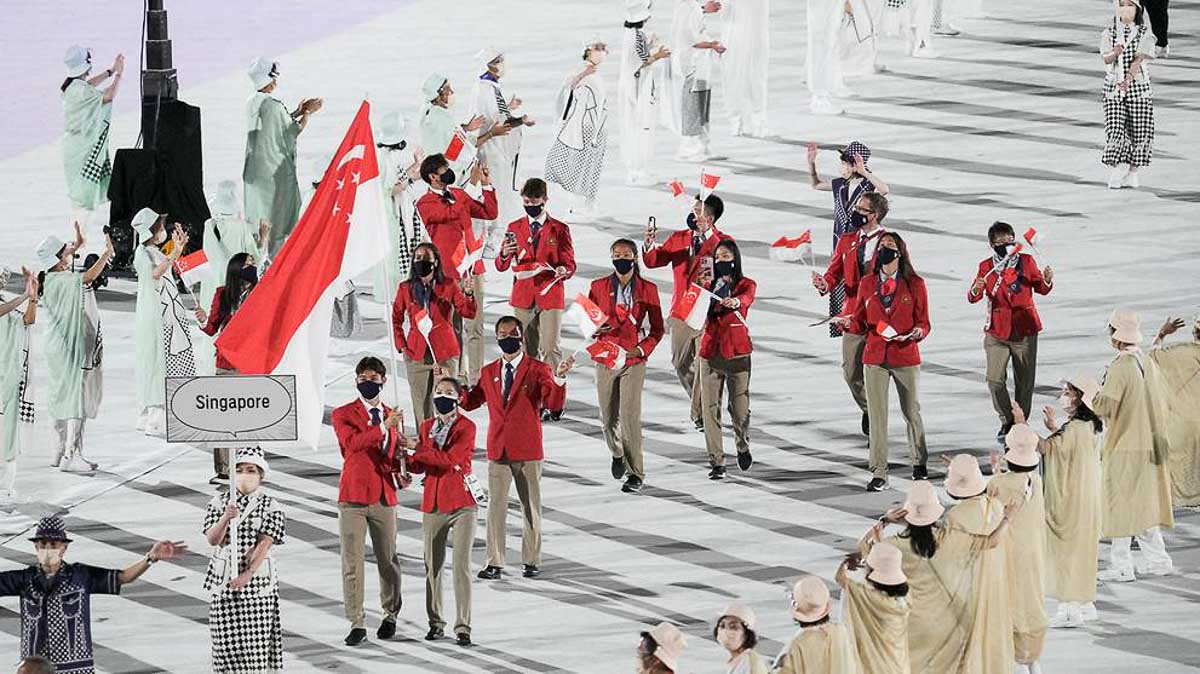 The 23 athletes competed in 11 different sports including Athletics (200m), Badminton, Diving (10m platform), Equestrian, Fencing, Artistic Gymnastic, Rowing, Sailing, Shooting, Swimming
Where has the National Parade been held over the years?
"Gallup ranked Singaporeans as having the least positive emotions, most emotionless and least optimistic." True or False?
Gallup measures daily emotions in more than 150 countries and areas by asking residents whether they experienced five positive and five negative emotions a lot the previous day. Negative experiences include anger, stress, sadness, physical pain, and worry. Positive emotions include feeling well-rested, being treated with respect, enjoyment, smiling and laughing a lot, and learning or doing something interesting. Source: Gallup
Which is the oldest hawker centre in Singapore?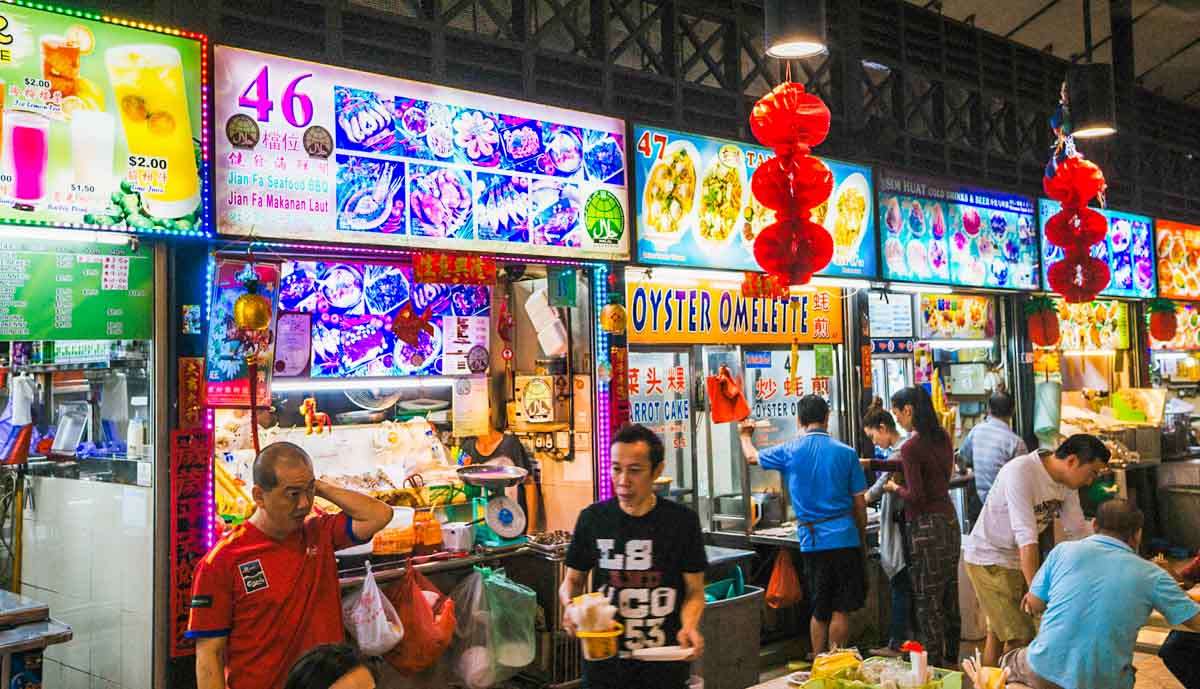 Lau Pa Sat was first built in 1824 as a fish market!
Singaporeans have VISA-free access to how many countries?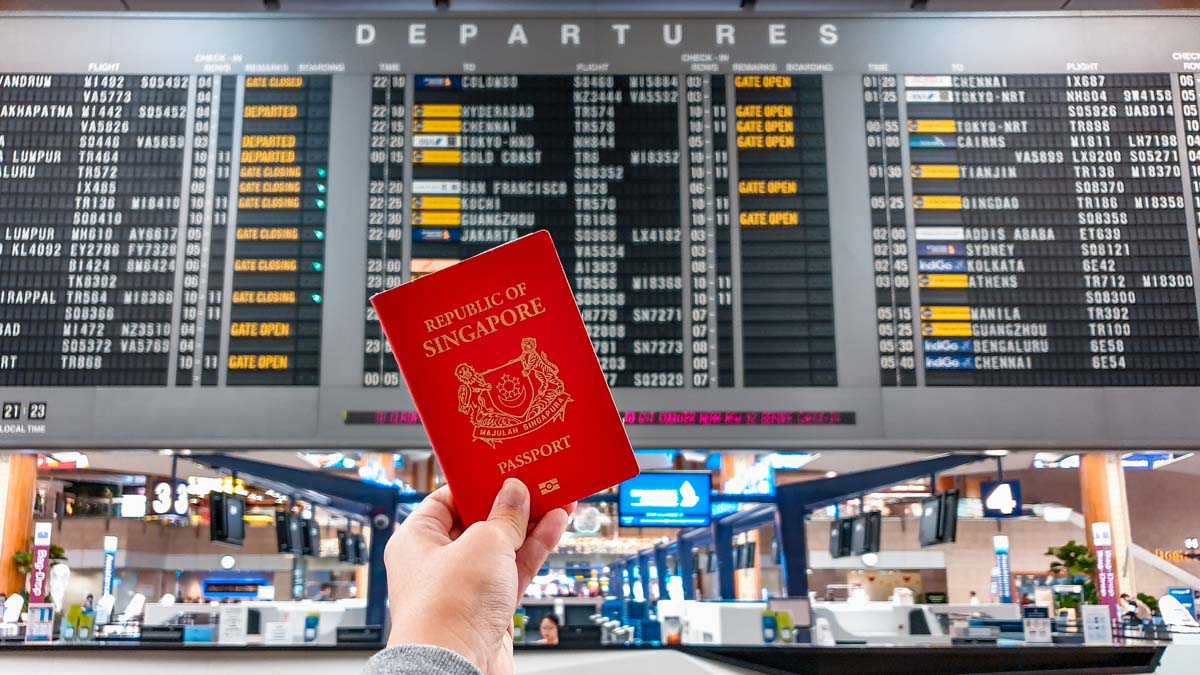 As of 26 March 2019, Singaporean citizens had visa-free or visa on arrival access to 189 countries and territories, ranking the Singaporean passport 1st in terms of number of countries a passport holder can visit without pre-arrival visa arrangements, alongside Japan and South Korea
The Singapore Chili Crab dish ranked #35 in a 2011 CNN poll (World's 50 Best Foods). Which other dish from Singapore made the list?
Chicken Rice ranked #47 on the list of World's 50 Best Foods.
What is the official national language of Singapore?
Although English is the common language taught in schools and spoken amongst majority Singaporeans, Malay is the official national language of Singapore.
What does the word 'Istana' stand for in Malay?
The country of Singapore consists of how many islands?
And our Southern Islands consist of seven, if which you can only visit four! Find out more: https://thetravelintern.com/singapore-southern-islands-guide/
How many presidents have Singapore had since her independence in 1965?
The first president of Singapore, Yusof Bin Ishak, held office from 1965 until he passed on from heart failure in November of 1970 during his second term as president.
Show hint
Singapore has had 8 presidents since her independence. The full list is: Yusof Ishak (1965-1970), Benjamin Sheares (1971-1981), Devan Nair (1981-1985), Wee Kim Wee (1985-1993), Ong Teng Cheong (1993-1999), S R Nathan (1999-2011), Tony Tan (2011-2017), Halimah Yacob (2017 - Present)
In 2017, it was reported that one in 10 people living in _____, Singapore, is under the age four.
That made up 11.1% of the total population
Which Singaporean band is this?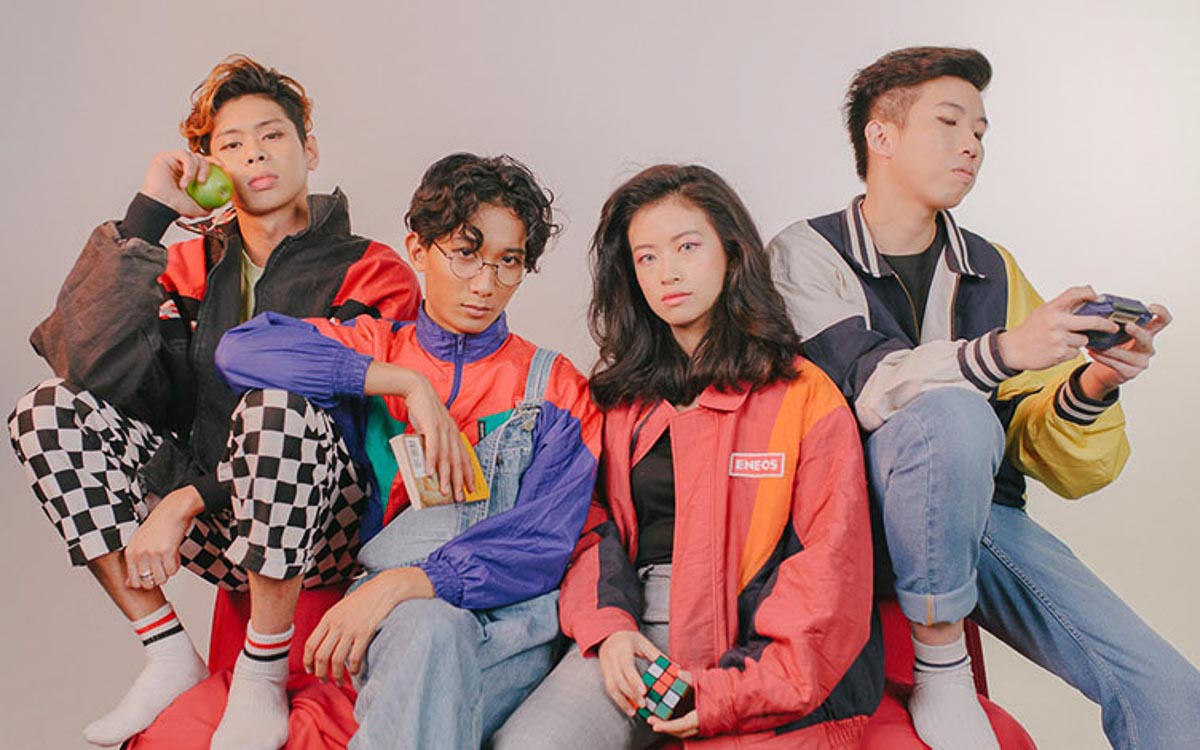 Esplanade
Influenced by acts like Daft Punk, Chvrches and Ella Riot, Disco Hue composes tunes with electronic hooks, infectious melodies and groovy bass lines, resulting in a fresh mix of electronic dance music characterised by a live band setting. Source: Esplanade
Which of these National Day songs didn't exist?
Is Singapore the only city-state in the world?
There are 3 in the world. A city-state is an independent or autonomous entity whose territory consists of a city which is not administered as a part of another local government — Apart from Singapore, Maldives and Monaco are the other city states.
Which of these professional teams represent Singapore in the ASEAN Basketball League?
What was the Istana initially called?
Which is the oldest bridge in Singapore?
It was named after the last India-appointed Governor of the Straits Settlement, Sir Orfeur Cavenagh. The Cavenagh coat of arms and original signages still stand at each end of the bridge that's still used by pedestrians. Source: Timeout.com
In Singapore, the official retirement age is ____.
Singapore will raise the retirement age to 63 and the re-employment age to 68 from 1 July 2022.
What was Singapore called during the Japanese Occupation?
Syonan-to means "Light of the south", and was the name used by the Japanese for Singapore during World War II.
How many UNESCO World Heritage Sites does Singapore have?
Singapore's Botanical Gardens is the only UNESCO World Heritage site in the country. The news was announced in 2015, with UNESCO stating that the gardens "demonstrates the evolution of a British tropical colonial botanic garden, that has become a modern world-class scientific institution used for both conservation and education.
In which year was chewing gum banned in Singapore?
In January 1992, Goh Chok Tong, who had just taken over as Prime Minister, decided on a ban. The restriction on the distribution of chewing gum was enacted in Singapore Statute Chapter 57, the Control of Manufacture Act, which also governs the restriction of certain alcohol and tobacco products.
Did Singapore really once have plans to build a Disneyland?
The distance between Khatib and Yio Chu Kang MRT is so long because a Disneyland was initially slated to be built there to compete with Hong Kong's Disneyland. The station was supposed to be called Lentor. However, to the disappointment of many, the deal went belly up. Source: Gov.sg
Which of these laws in Singapore is NOT real?
Believe it or not, if you're found guilty of the other three, you risk the following: - Being naked in your own home (fine up to $2k, up to 3 months in prison, or both) - Connecting to another person's WiFi (fine of up to $10k, up to 3 years in prison, or both) - Obstructing someone's path (fine of up to $1.5k, up to 1 month in prison, or both) And while it's up to you to flush your own toilet, you can be fined up to $150 if you're caught not flushing a public toilet.
According to Mercer's 2017 global survey, Singapore has the best infrastructure in the world. True or False?
What does the 'MES' in CHIJMES stand for?
The "MES" of CHIJMES is less known than the first four letters standing for "Convent of the Holy Infant Jesus." CHIJMES's full name is actually "Convent of the Holy Infant Jesus Middle Education School." Source: Gov.sg
What does the Hokkien term: "Jiak Pak Buey" mean?
Which public bus service has the longest route?
The honour of the longest bus route in Singapore goes to SMRT Bus Service 858 – a trunk route which runs from Woodlands Regional Interchange to Changi Airport and back. Along the way, it passes through Woodlands Avenue 9, Sembawang, Yishun, Lentor and Jalan Kayu. Much of this route plies express sectors along the Tampines & Seletar Expressways, and is 73.4km long. Source: Gov.sg
You can be imprisoned for spreading and publishing fake news in Singapore. True or False?
Singapore parliament recently passed "The Protection from Online Falsehoods and Manipulation Bill", that seeks to protect society from damage by online falsehoods created by "malicious actors", the Ministry of Law said. Source: The Straits Times (https://www.straitstimes.com/politics/7-things-to-know-about-singapores-proposed-law-to-combat-online-fake-news)
Who is the first Singaporean to be featured in a FIFA video game?
Singaporean defender Safuwan Baharudin made it into FIFA 15, after signing with Melbourne City for 3 months.
Which of these Singapore laws once existed?
From the 1960s to the 1990s, the government deemed long hair to be negative and detrimental to the country. Therefore, popular bands like Led Zeppelin and the Bee Gees had to cancel their Singapore tours due to the ban. Source: Timeout.com
What is the name of this Singapore politician?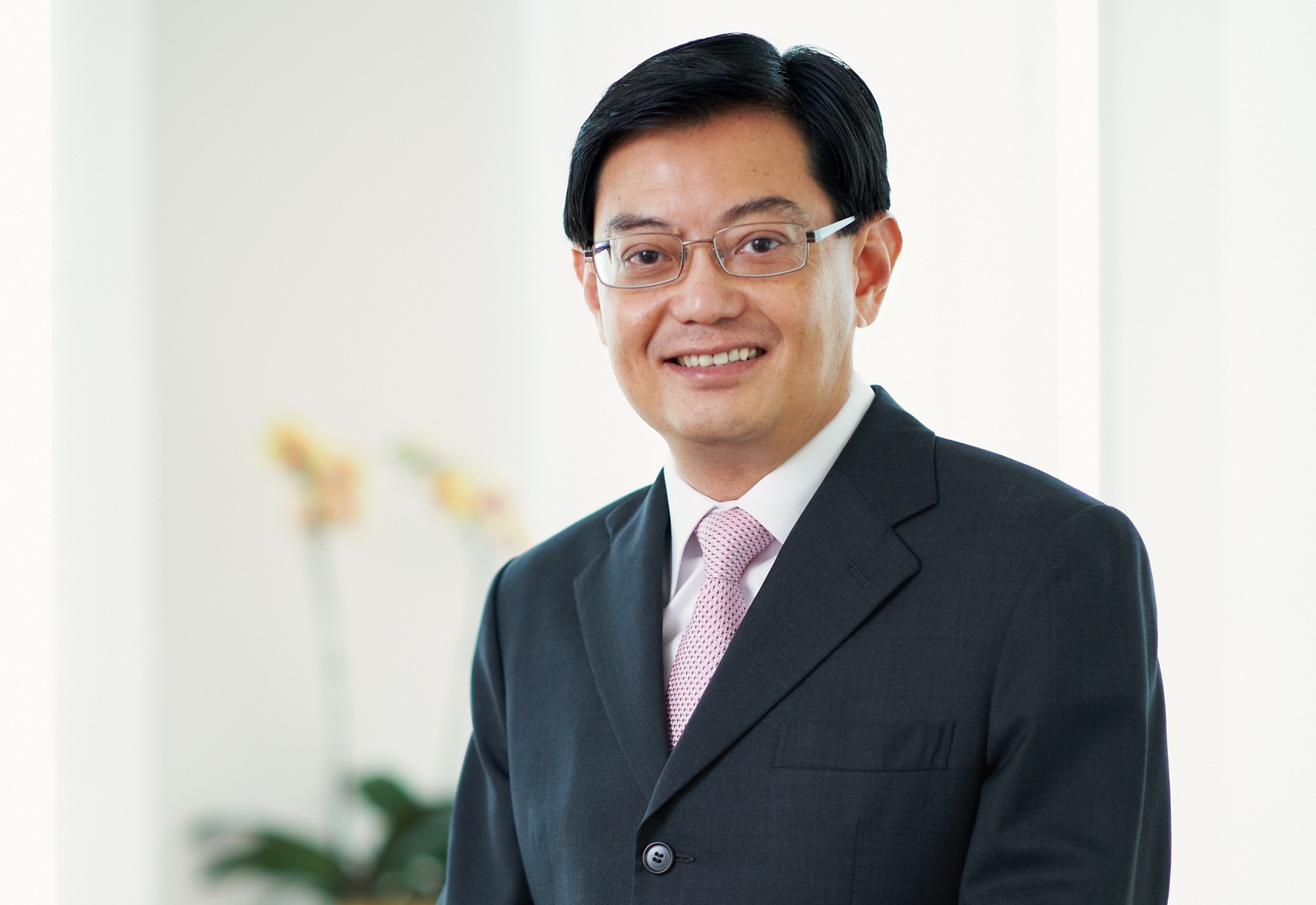 The Independent Singapore
How old is our current Prime Minister (as of 2021)?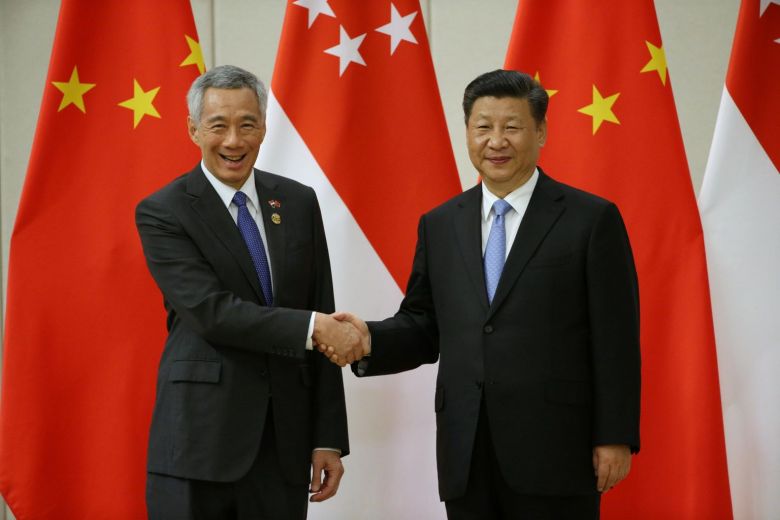 The Straits Times
Prime Minister Lee Hsien Loong was born on 10 February 1952, and is presently 67 years of age.
How do you say "Thank You" in Tamil?
Kaalai Vanakkam = Good Morning Romba Nandri = Thank You Poittu Varén = Good Bye Vaazgha = Welcome! (to greet someone)
The famous television show "Police & Thief" debuted on Channel 5 in which year?
Which of these brands do not originate from Singapore?
These international brands — TWG, Razer, Browhaus, Thai Express, Charles & Keith — were all founded in Singapore. Crocs is an American company based in Colorado.
Ong Ye Kung took on a new role in May 2021. He is currently the Minister of...
He has also served as the Minister of Education (1 October 2015 to 26 July 2020) and Minister of Transport (27 July 2020 to 14 May 2021).
You can find the Singapore pledge on the back of the _____ note.
The entire national anthem is printed on the back of the $1000 note in microprint. And yes, the $10,000 still exists, although the government stopped its circulation in October 2014 in a pre-emptive move to mitigate the higher money-laundering risks.
In 2016, a Singaporean swimmer won gold at the Paralympic games. What was her name?
Yip Pin Xiu is a Singaporean backstroke swimmer. She is a three-time Paralympic gold medallist and a one-time IPC gold medallist, with two world records in the 50 m backstroke S2 and the 100 m backstroke S2. She has muscular dystrophy and competes in the S3 category for the physically impaired.
Where can Singapore's last known Kampong be found?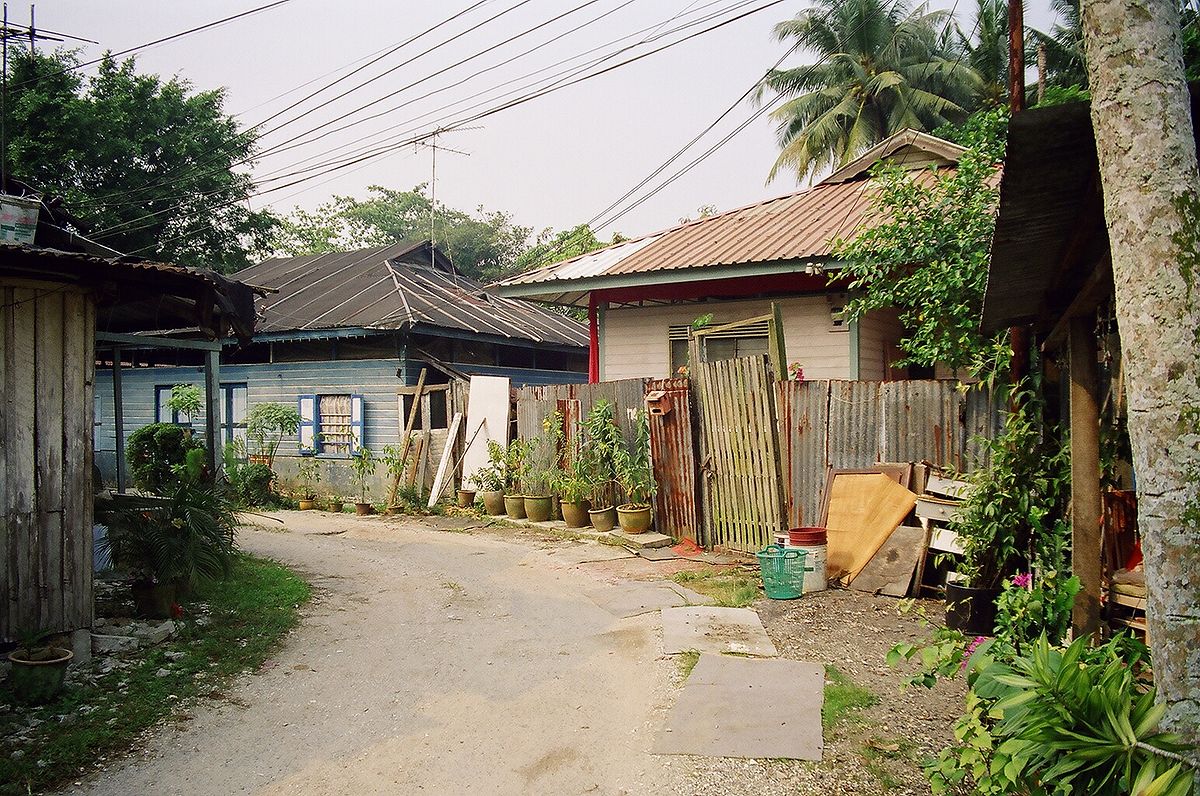 Wikipedia
Established in 1956, Kampong Lorong Buangkok is the last surviving kampong (Malay term for village) on Singapore's mainland. ... Kampong Buangkok used to house about 40 familes, but has since shrunk to the size of approximately two soccer fields with less than 30 families now.
How long did the clean up of the Singapore River take?
The Singapore River clean-up took 10 years and cost the Government $170 million. The clean-up involved a massive relocation of about 4,000 squatters, along with hawkers and vegetable sellers, whose daily waste flowed into the river. Public housing was found for the squatters, while street hawkers were persuaded to move to hawker centres. Source: The Straits Times
What is the country's current population as of 2021?
That's a 260k growth from 2018 (pre-covid)!
Which of the following associations do not exist in Singapore?
Believe it or not, the Restroom Association of Singapore (RAS) combs the island to eradicate messy areas and spread the gospel of good toilet etiquette — and the ASA / TaFF exist as well. The BMFS, however, we completely made up.
How many airports does Singapore have?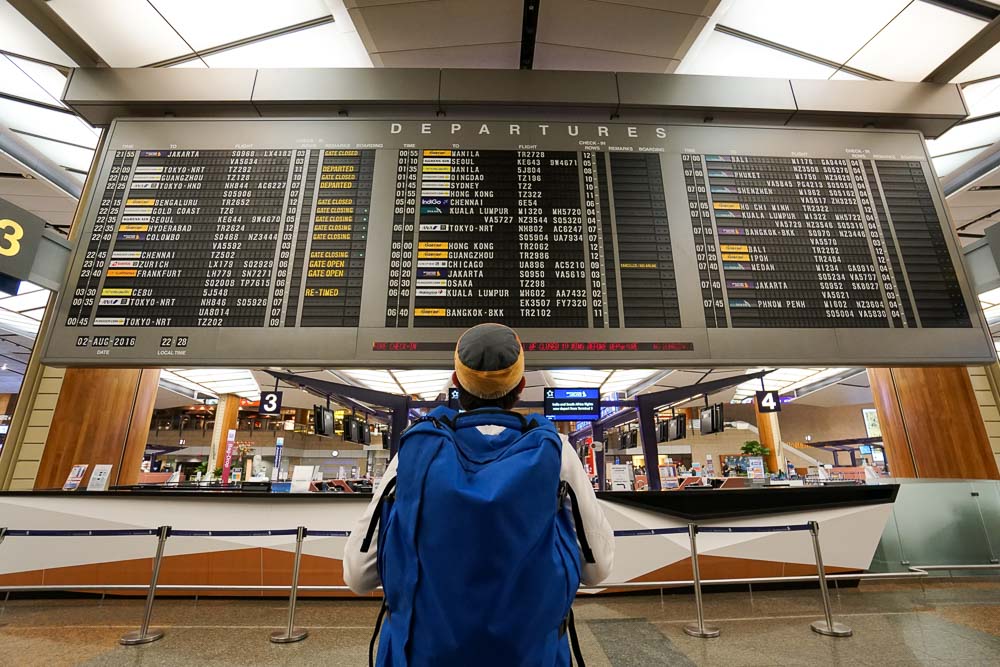 Singapore has 2 airports — Changi International Airport and Seletar Airport. Paya Lebar Air Base is classified as a military airbase of the Republic of Singapore Air Force and is not used for commercial purposes.
Which neighbourhood in Singapore has the largest population?
Bukit Merah is the most populated area in the Central region with a population of 939,890 and a land area of 132.7km square.
What is the name of this Singaporean darts player?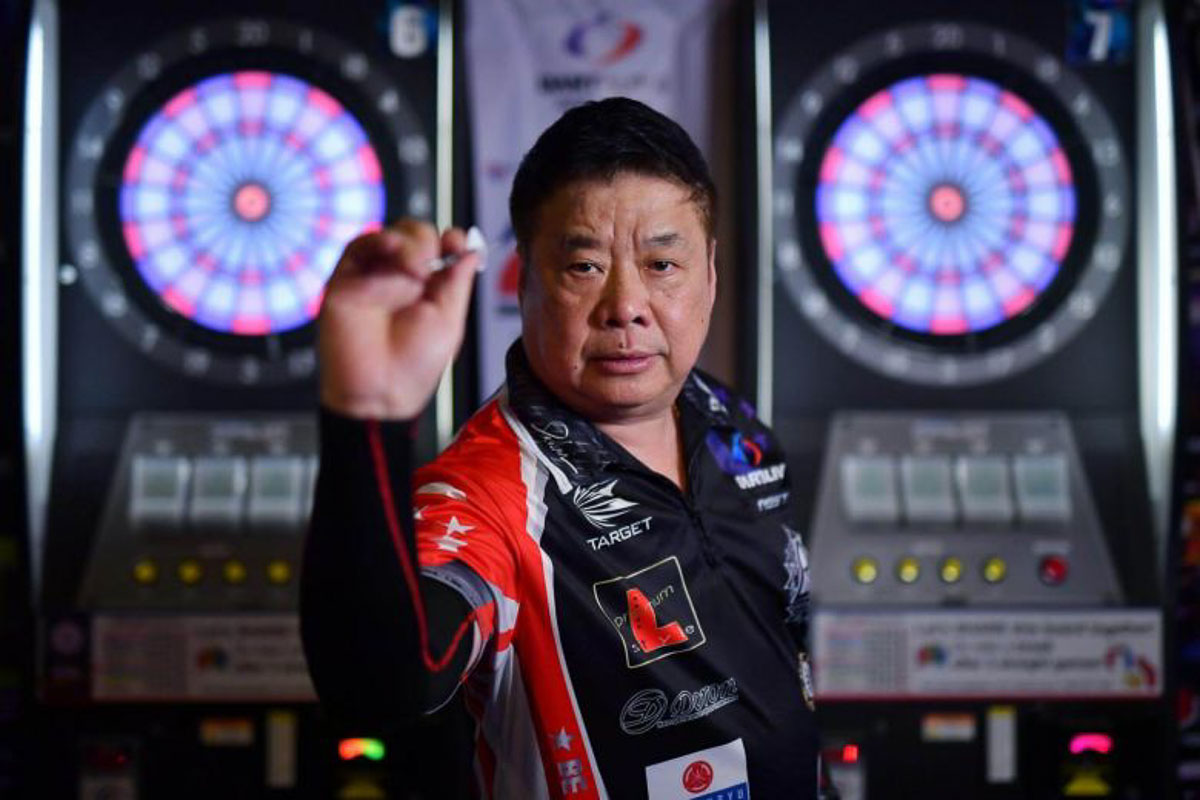 Nicknamed "The Singapore Slinger", Paul Lim is a Singaporean professional darts player. He was the first player to hit a perfect 9-dart finish during the Embassy World Darts Championship, which he achieved in 1990 during his second round match against Jack McKenna. Source: Wikipedia
Is Singapore the smallest country in Asia?
Singapore is the second smallest country in Asia (276 square miles), the Maldives' being the smallest (116 square miles).
As of 2021, how much do Singaporeans have to pay to enter its casinos?
The daily entry levy is S$150, and is valid for 24 consecutive hours starting from the time of first entry into the casino.
What was the lowest temperature ever recorded in Singapore?
The lowest temperature ever recorded in Singapore is 19.4°C on 14 February 1989.
Which of the following are not part of the 4 national taps of Singapore?
What is the name of this Singapore author?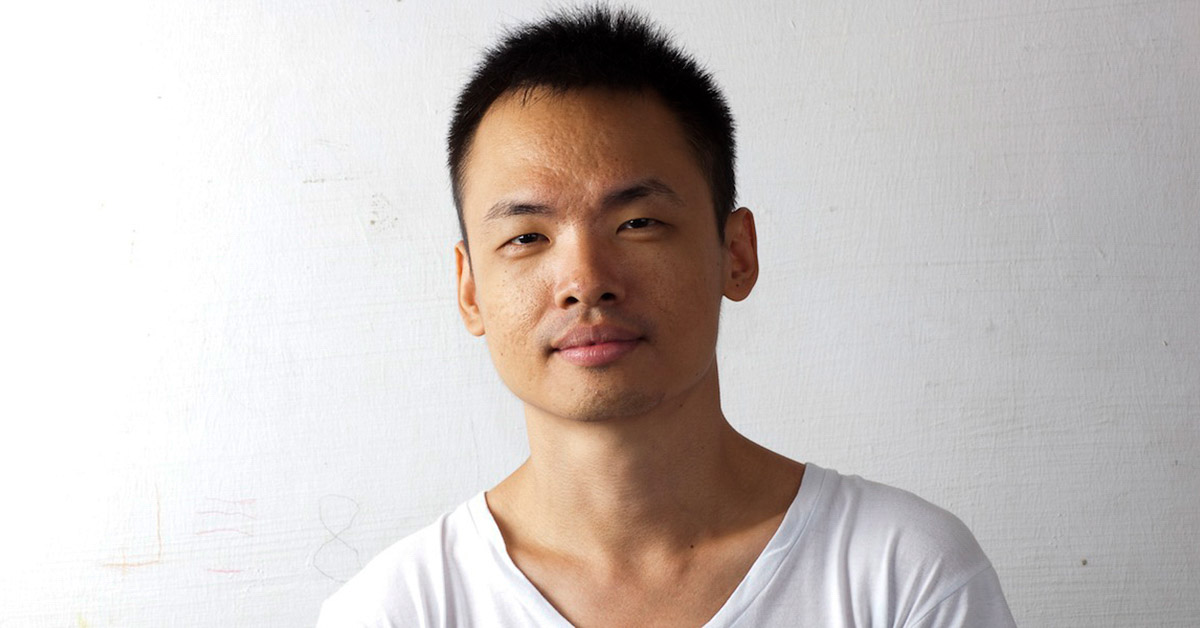 National Reading Movement
Cyril Wong is a poet, fictionist and critic from Singapore. His poems have appeared in journals and anthologies around the world, including Atlanta Review, Fulcrum, Poetry International, Cimarron Review.
What is the Legal Age for Smoking in Singapore?
Before 1 Jan 2021, the minimum age was 18.
What is the name of this ex-Singaporean footballer?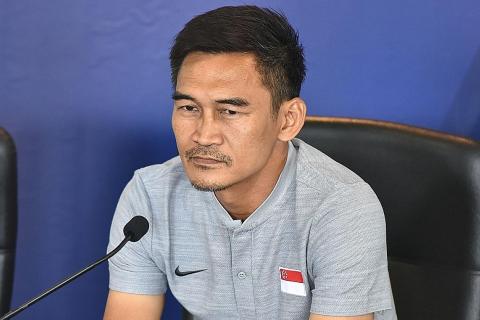 How many times has Singapore changed time zones?
Singapore has changed time zones 6 times since 1905. From 1905 to 1932, Singapore was 7 hours ahead of GMT. From 1933 to 1941, we moved our clocks forward 20 minutes for daylight savings, but then changed it to 30 minutes from 1941 to 1942. During the Japanese occupation in World War II, our clocks were synced with Tokyo, to become 1 hour and 30 minutes ahead of the previous time zone. It reverted back to 7 hours 30 minutes ahead of GMT after the occupation ended. The most recent switch was in 1982, when our clocks were synchronised with neighbouring Malaysia. Source: Gov.sg
Singapore has a total of ___ public libraries.
The Public Libraries Singapore (PLS) provides a professional and engaging public library service to Singaporeans in their pursuit of lifelong learning and discovery through the network of 26 Public Libraries (including three regional libraries) located conveniently across Singapore.
Who are co-chairs of the Multi-Ministry Task force during the Covid pandemic?
Minister for Trade and Industry Gan Kim Yong, Finance Minister Lawrence Wong and Health Minister Ong Ye Kung are co-chairs of the Multi-Ministry Task force on Covid since 15 May 2021.
The Hardest Singaporean Quiz (2019) Part Two
The Results Are In!
So, just how well do you know the country that houses your ungrateful ass? If you didn't do that well, fret not — we didn't either.
Scoring Chart
0-9: For the record, no, Singapore isn't in China.
10-26: You do know this affects your employment opportunities, right?
27-39: Great job! Sang Nila Utama would be proud.
40-54: *squeals in Singlish* You go girl! Here's a letter of recommendation you can use to apply for any local grant or scholarship.
How did you do? Let us know how you've fared in the comments down below!
---
For more travel inspiration, follow us on Instagram, YouTube, and Facebook!
View this post on Instagram