Money-saving tips for planning your next Switzerland itinerary at the end — from food to accommodation and using the Swiss Travel Pass!
First published: 9 Nov 2018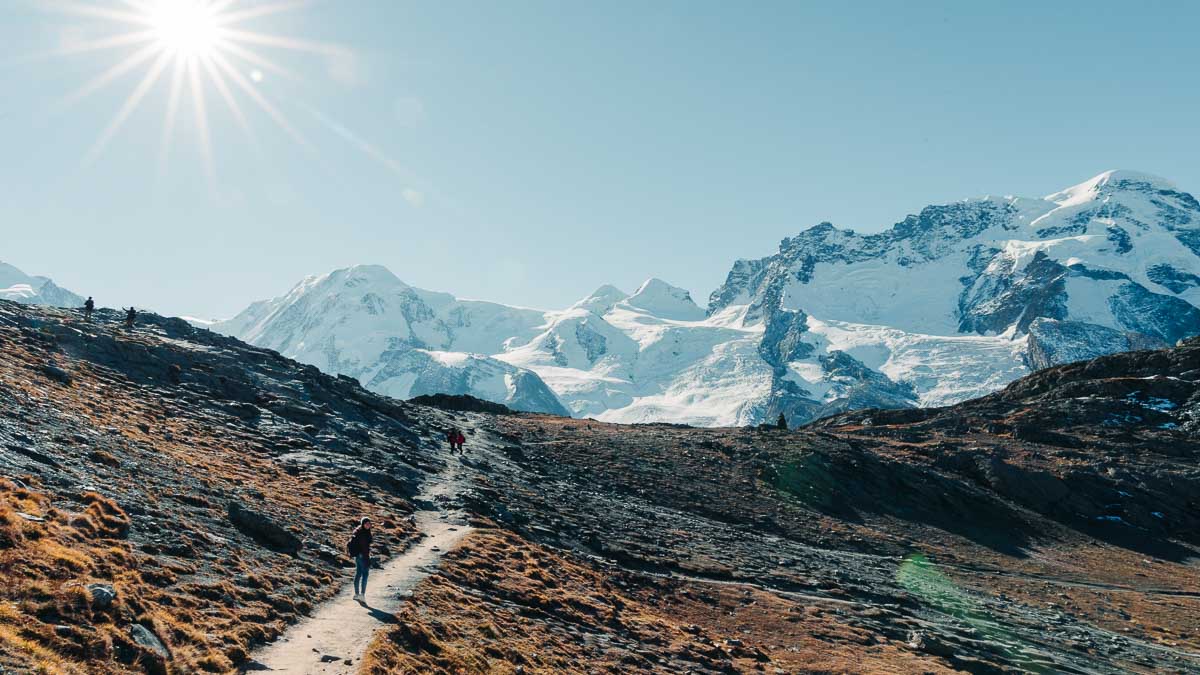 Just imagine waking up to this view every day 😍
Majestic mountains, deep forests, and azure blue skies. Switzerland truly lived up to our expectations.
Its beauty aside, it's no secret that it can be an expensive destination. Even a standard meal at McDonald's can set you back around S$15. But this itinerary will prove that you don't have to be crazy rich (or Asian, for that matter) to experience the best of Switzerland under a S$2.3k budget.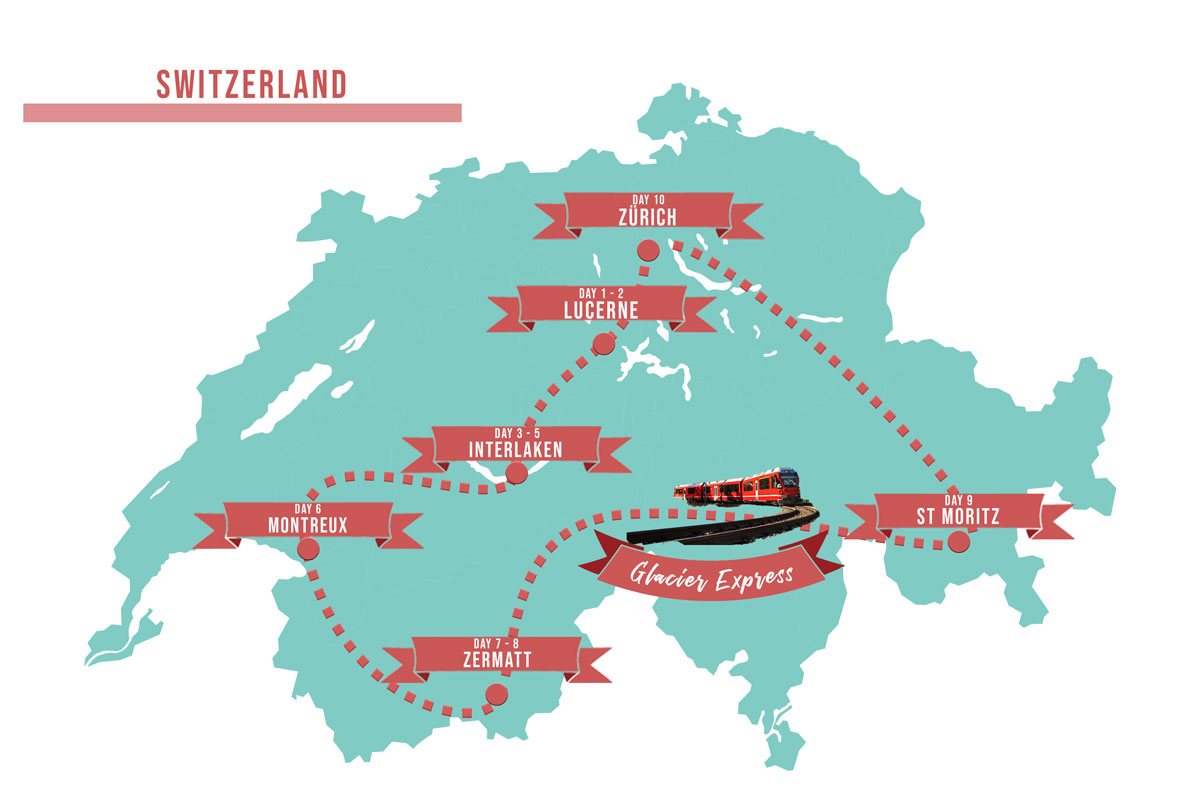 In this extensive 10-day Switzerland itinerary, we explore six captivating Swiss cities under a budget of S$2.3k, all made possible with the convenience of the Swiss Travel Pass.
From wandering through valleys that inspired scenes in The Lord of The Rings movie, to witnessing the breathtaking sunrise at the iconic Matterhorn mountain, and even indulging in exhilarating adventures like sliding down the Fräkigaudi Sommer with the majestic Swiss Alps as our backdrop — this Switzerland itinerary has it all.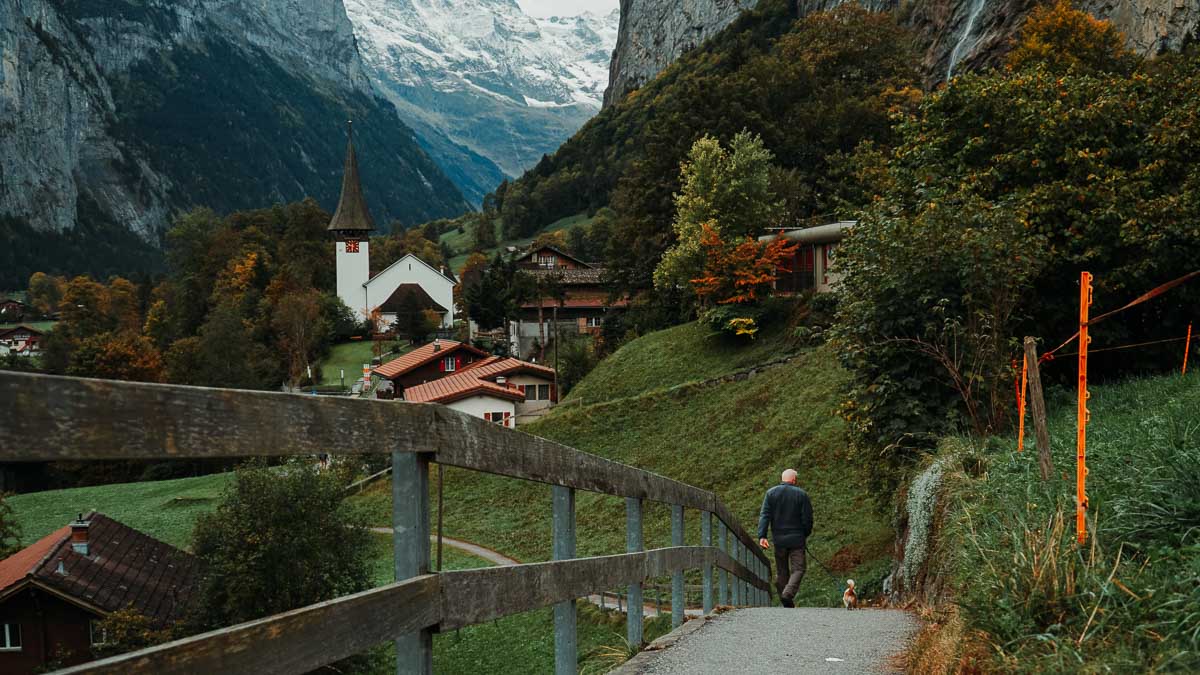 Budget Breakdown for 10-Day Switzerland Itinerary Across 6 Cities
Accommodation: ~S$558
Activities: S$365.31
Transport: S$1,057.39 (incl. Swiss Travel Pass)
Food & Miscellaneous: S$304.70
Total: ~S$2,285/pax
Click here for full breakdown
This Switzerland itinerary starts off in Zürich. Flight prices aren't included in the budget since they fluctuate all year round.
Travelling with the Swiss Travel Pass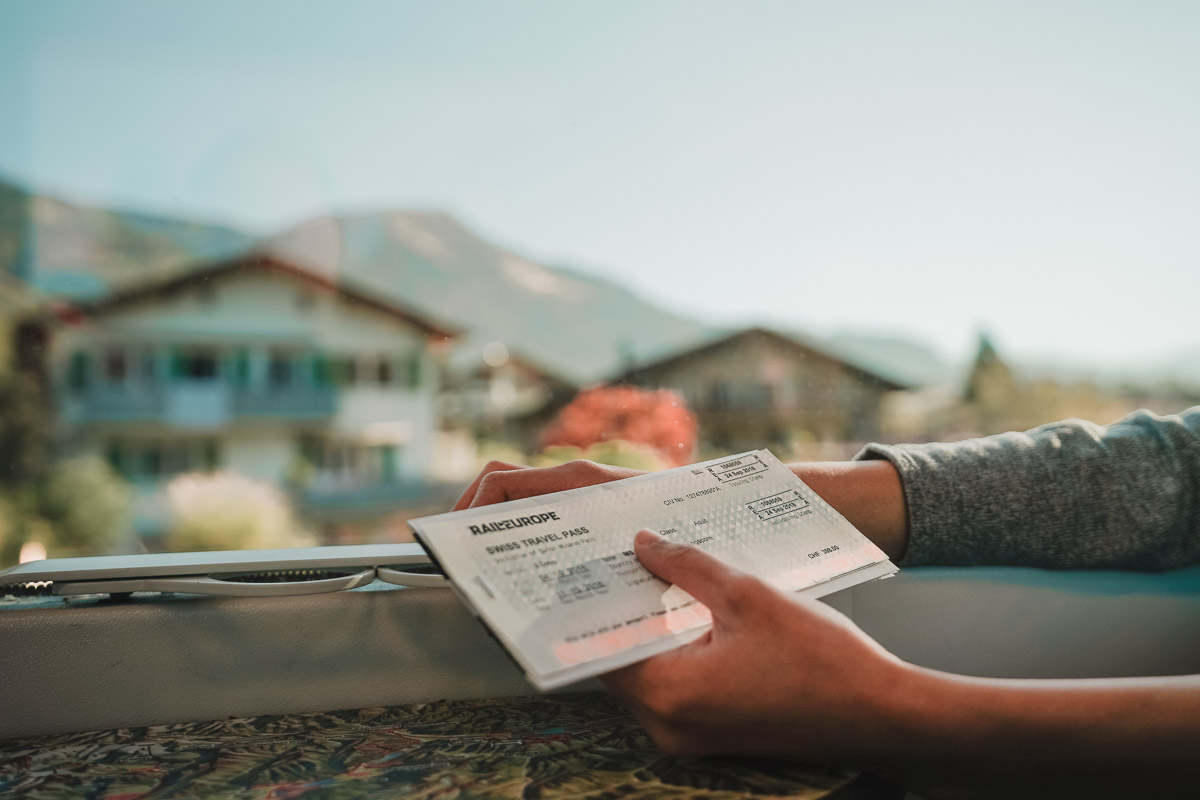 Unless you're renting a car to drive (petrol is crazy expensive btw!), the Swiss Travel Pass is an absolute essential for getting around Switzerland without busting your budget.
Apart from train rides, the Swiss Travel Pass also covers an extensive network of buses, boats and 500 museums across the country. For more details on what's covered and what's not, check out our guide to maximising the Swiss Travel Pass.
The Swiss Travel Pass is available in 3, 4, 6, 8 and 15 days. For our Switzerland itinerary, the 8-day pass works best! We flew into Zürich, rented a car to cover our first day of transport to Lucerne and surrounds, before activating the pass for days two to nine.
Once back in Zürich, you can get around the city either by walking or with the ZVV day-pass — valid for 24 hours. Using the pass only within Zürich meant we covered two zones, which set us back at CHF17.60/pax for the day.
Read also: Getting around Switzerland — How to Maximise Your Swiss Travel Pass
Day 1 – 3: Lucerne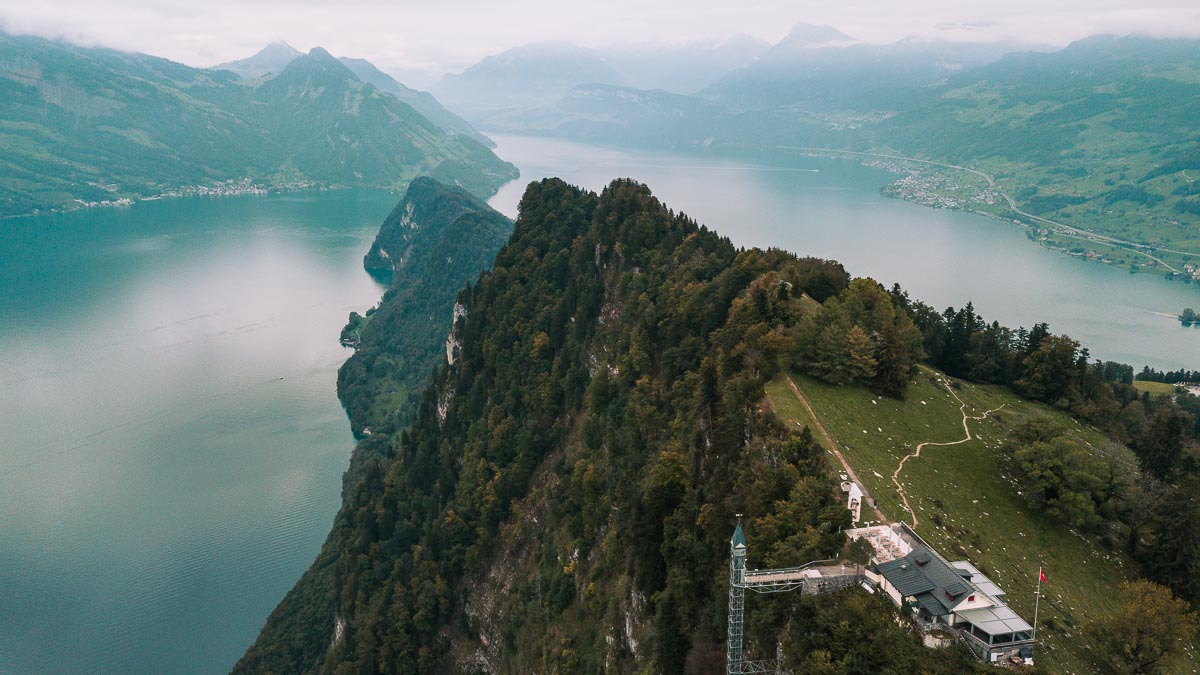 An hour away from Zürich Airport, we spent two days in the historic city of Lucerne. Highlights include its charismatic old town, getting to the top of Mt Pilatus via the famous Golden Round Trip, and its panoramic view of the Swiss Alps from Mount Rigi.
Transport: Commute via public trains with the 24-hour ZVV day-pass or rent a car from Zürich Airport and drop off in Lucerne (~CHF100/day)
Accommodation: Airbnb — private room in a shared apartment for three pax at ~S$178/night, 15mins from Lucerne main station
Read More
Day 3 – 5: Interlaken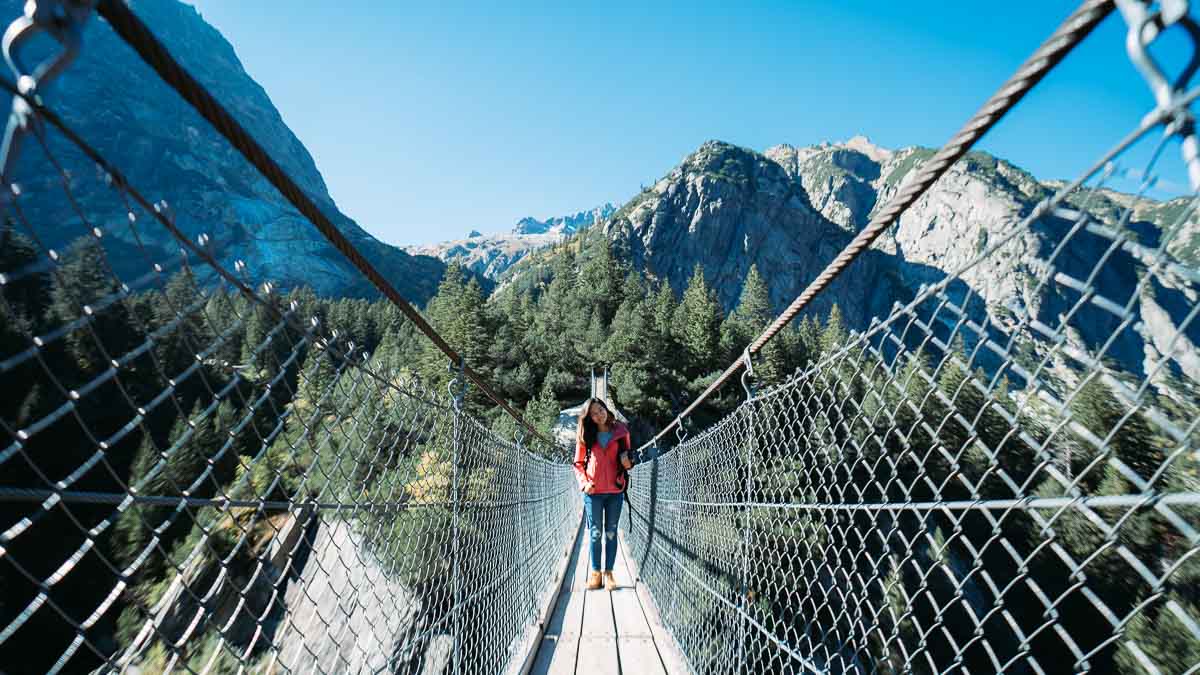 Interlaken is a must-add to your Switzerland itinerary if you're a backpacker, and serves as the perfect base for day trips to surrounding adventures.
What to expect: Paragliding in Lauterbrunnen — between valleys that inspired the LOTR movies, riding the Gelmerbahn — Switzerland's steepest open-air Funicular, challenging your vertigo on the Thrill Walk — 200m-long walkway made of glass and metal wires, and last but not least, making it to Jungfraujoch — the highest train station in Europe.
From Lucerne – Interlaken: Ride the Luzern-Interlaken Express (~120mins). It departs every hour from 7:05AM to 3:05PM except 8:05AM
Accommodation: Backpacker's Villa Interlaken (Hostel) — ~S$75/bed per night in a 7-bed mixed dorm, 10mins walk from Interlaken OST Station, or 5mins ride on Bus 102 (towards Interlaken West) alighting at Sonnenhof Station
Read More
Day 6: Montreux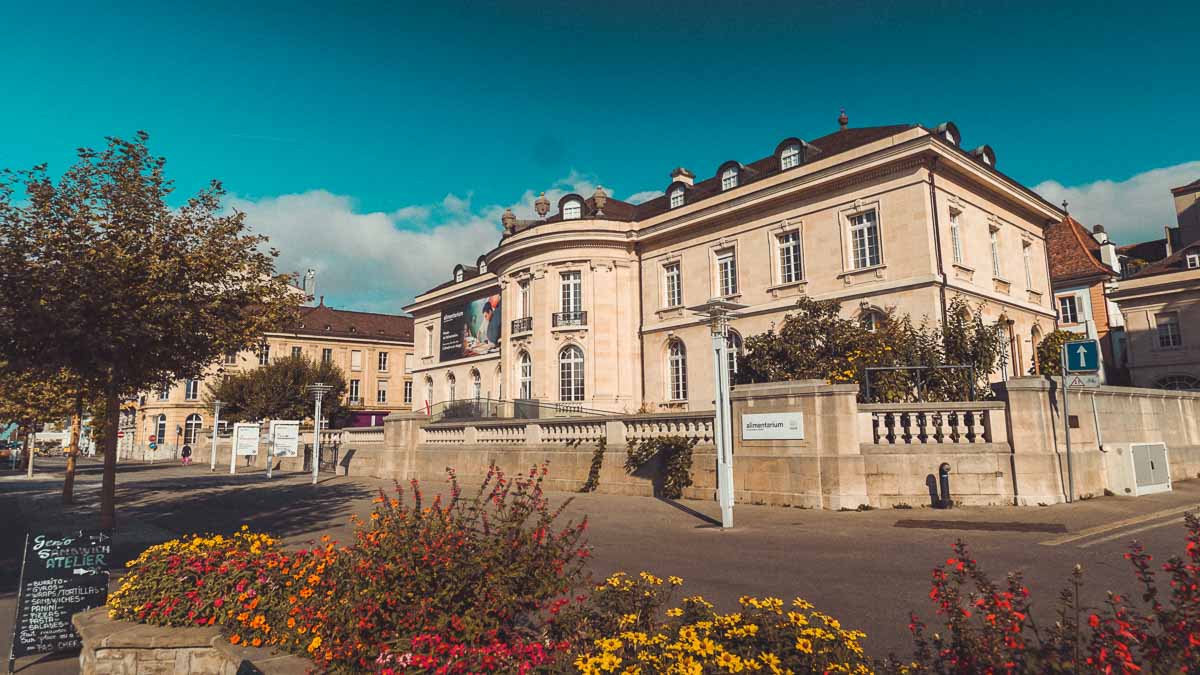 Crossing into Montreux, you'll first realise the stark difference between the German-speaking cities of Lucerne and Interlaken and French-speaking Montreux. Other than its French-influenced architecture, it has the Swiss Alps as a backdrop and Lake Geneva at its doorstep.
It's a place to unwind due to its serene atmosphere and slower pace of life. Even getting to Montreux via the Golden Pass Line is an experience in itself. See Switzerland's grandest castle Château de Chillon, stroll along the romantic streets of Vevey, and take a detour to the Leukerbad Thermal Baths before hitting the next city (Zermatt).
Accommodation: Airbnb — private room in a rental unit fit for 1 pax — ~S$85/night, 10mins walk from Montreux main station
Read More
Day 7: Zermatt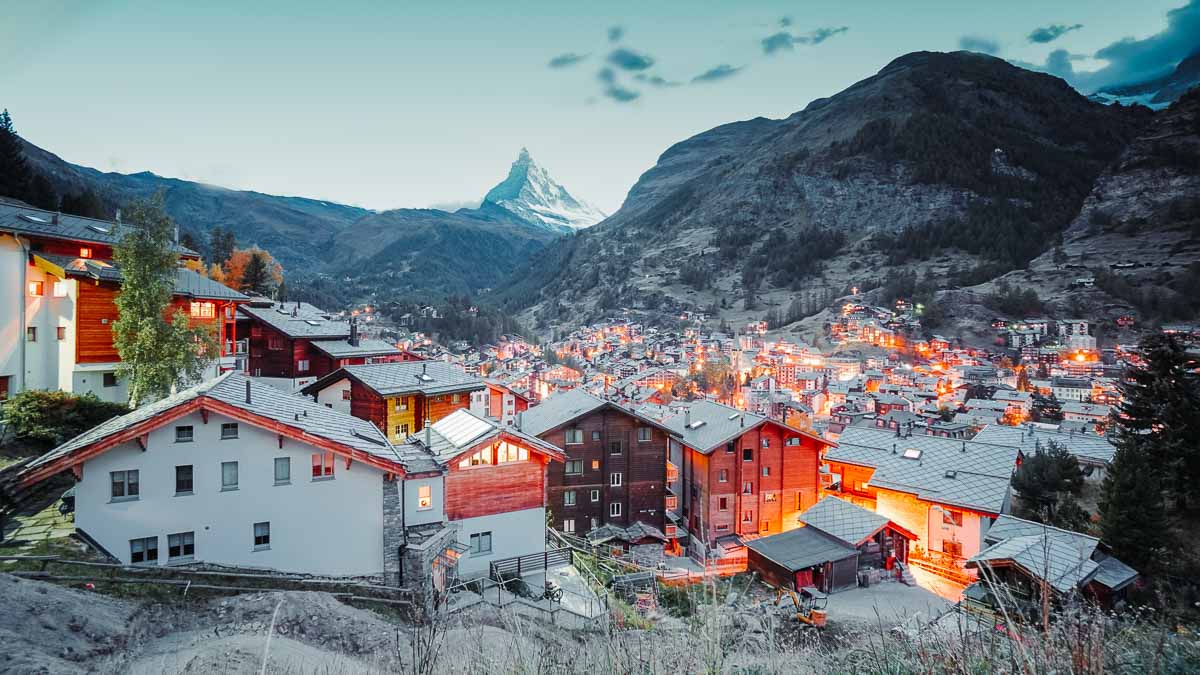 Home to the Matterhorn, a.k.a. the "Toblerone Chocolate Mountain", Zermatt is a car-free town that has ski slopes open all 365 days of the year. And if you're thinking of adding a hike to your Switzerland itinerary, know that Zermatt is the gateway to some of the most beautiful hikes in the country. Plot your route around the vast Matterhorn landscape with this full map of the Matterhorn Paradise.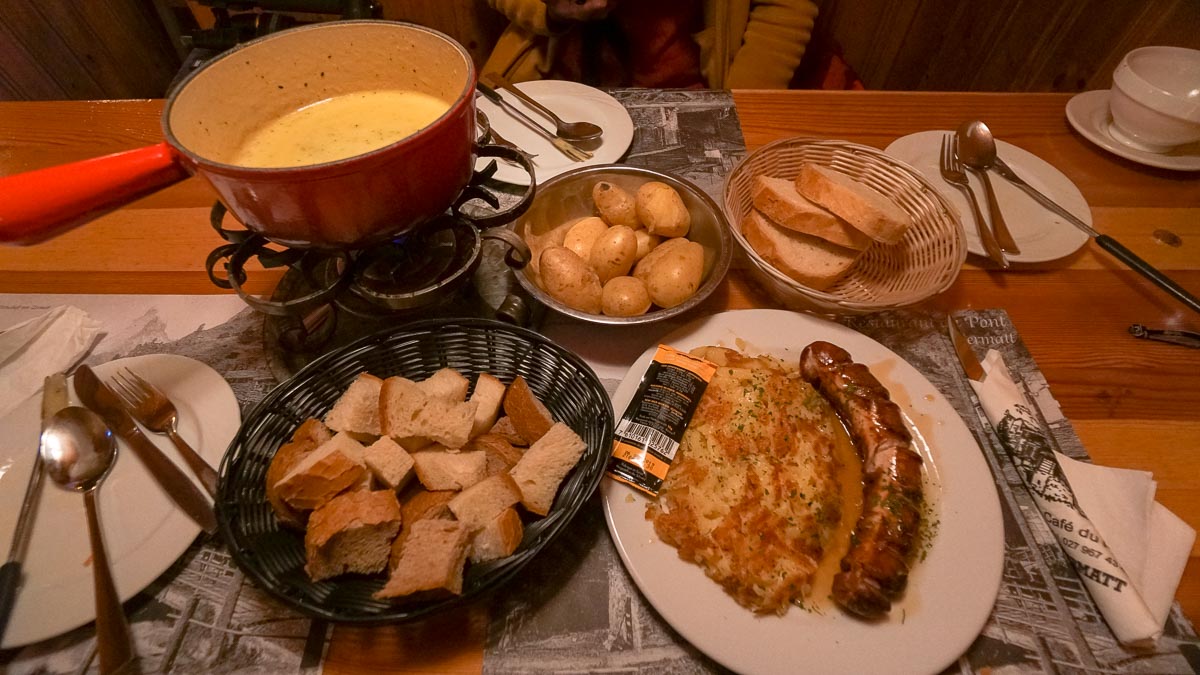 Highlights here obviously include seeing the Matterhorn up close, but it's also a great place to enjoy affordable cheese fondue (Cafe Du Pont)!
Transport: Take a train from Montreux to Leuk (1hr 20mins) and stop at the Leukerbad Thermal Bath. Thereafter, take the train to Visp (~30mins). The final leg is Visp to Zermatt (~1hr)
Accommodation: Zermatt Youth Hostel — 8-bed dorm room at ~S$81/bed per night, 15mins walk from Zermatt Station (incl. a long flight of stairs just before the hostel)
Read More
Day 8: Glacier Express to St Moritz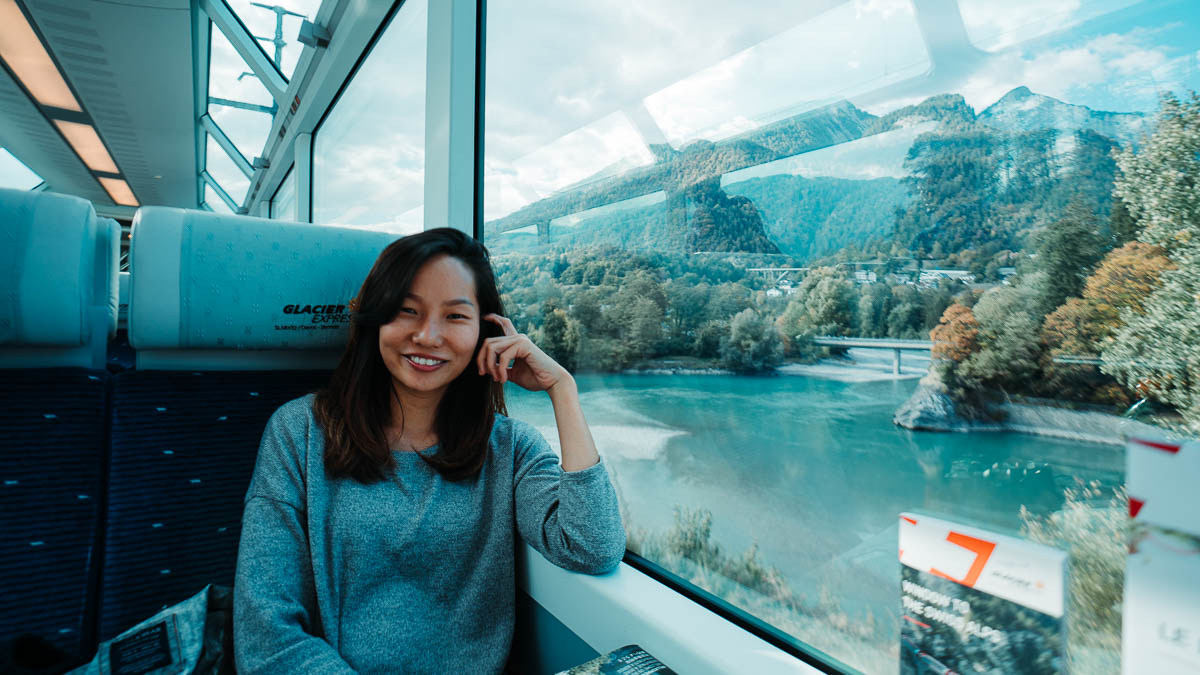 The Glacier Express is the queen of Swiss railways and the 8-hour picturesque ride is so popular that you're advised to make reservations at least one month in advance to secure seats!
*Note: Bookings open three months ahead.
On the trip, plug into the train commentary for information about various stops along the route.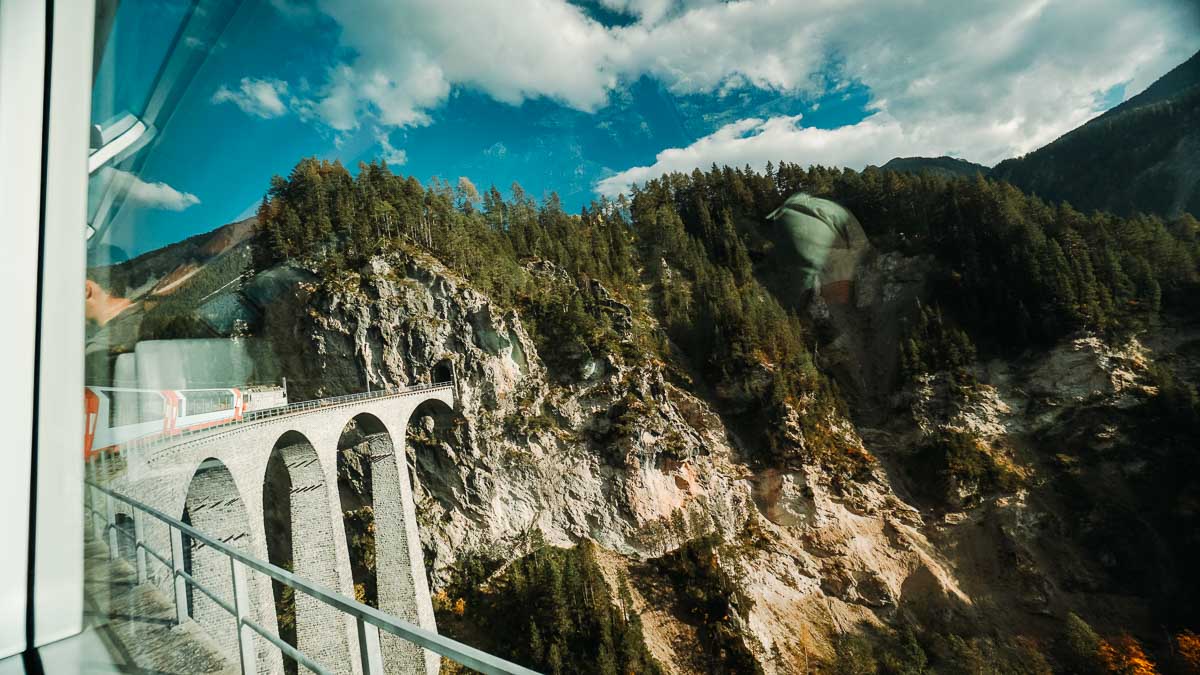 Beginning from Zermatt and ending in St Moritz, highlights of the route include passing through the Oberalppass at 2,033m above sea level, the Rhine Gorge (a.k.a the Grand Canyon of Switzerland), and the famous Landwasser Viaduct.
*Pro-tip: Sit on the right side for the best views!
Cost: From CHF185 (second class). Pay a top up of only CHF33 (for the reservation) if you have the Swiss Travel Pass.
Timetable: Check schedule for specific timings
Day 9: St Moritz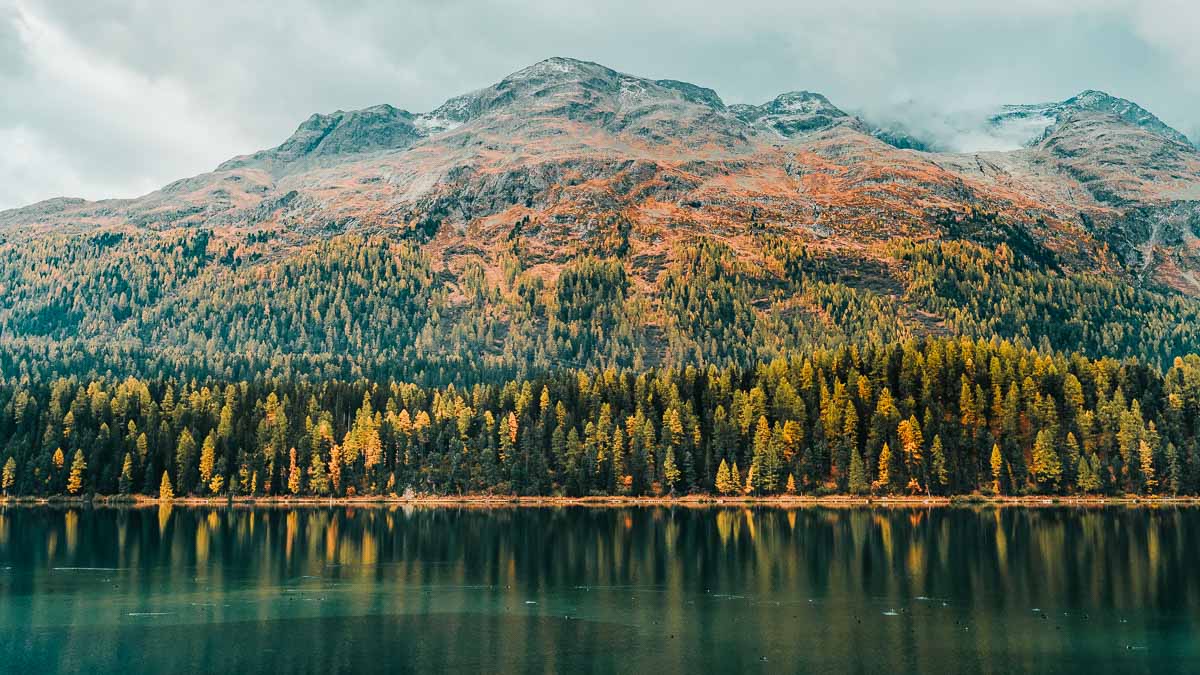 The final stop of the Glacier Express is St Moritz, a popular town with luxurious alpine resorts. From here, you can take a day trip to the town of Filisur where you can hike to the famous view point of the Landwasser Viaduct.
Transport: Glacier Express (8hrs)
Accommodation: Youth Hostel — single bed in quadruple room for ~S$92/night, ~15mins bus ride from St Moritz station
Read More
Day 10: Zürich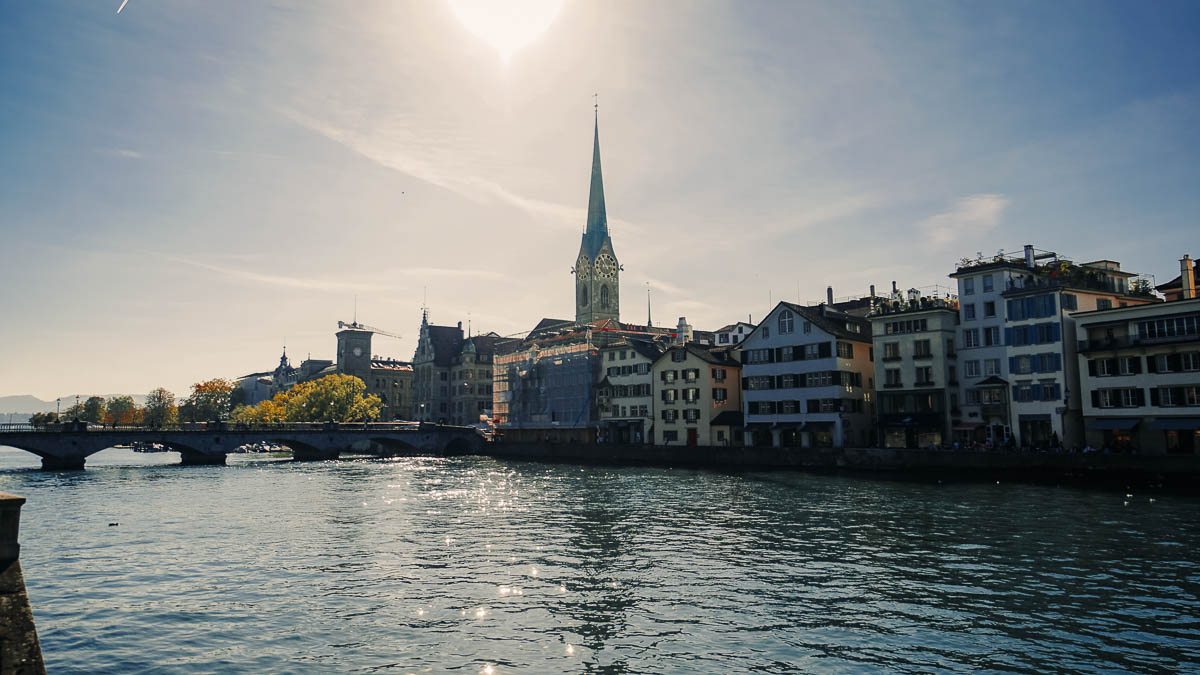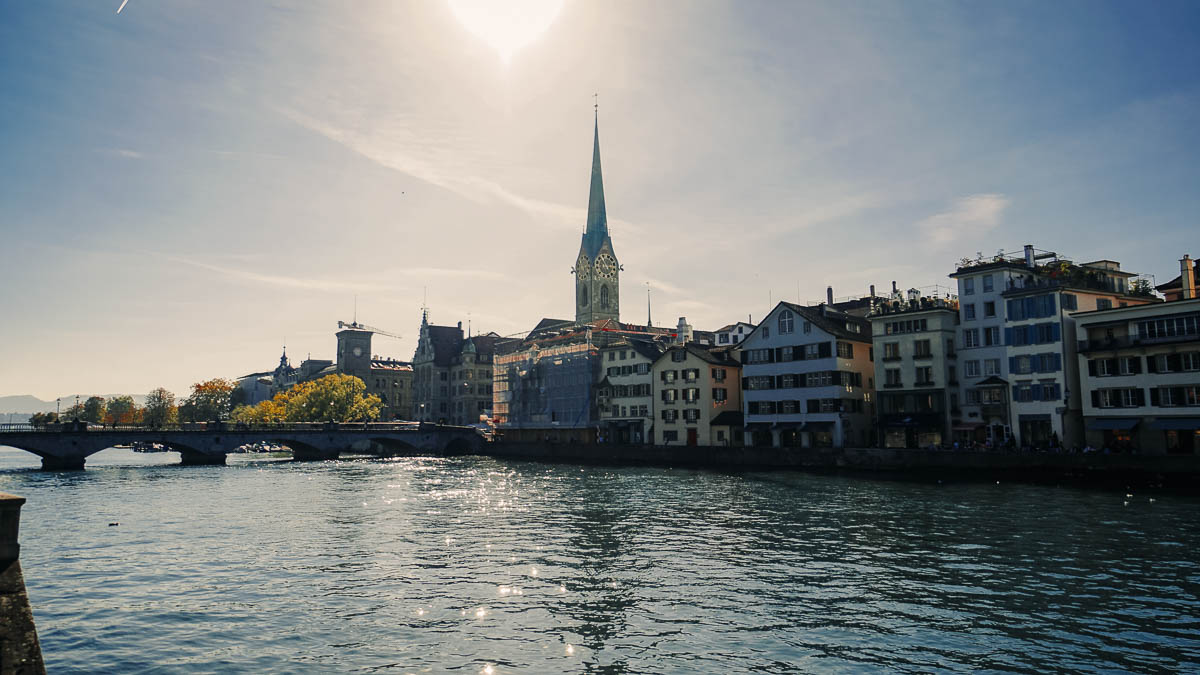 The last day in our Switzerland itinerary is none other than Zürich, a bustling city with historical charm that offers a change of pace after days spent amidst nature. We arrived in Zürich from St Moritz at night, and started the next (and last) day exploring the city. Besides taking a day trip out to see the Rhine Falls, we explored Zürich Old Town and caught the sunset at Lindenhof.
At this point, our Swiss Travel Pass had expired, so we got around either by public buses or by foot.
When leaving the city en route to the Zürich Airport, there's a direct train from Zürich HB station (~10mins, CHF6.80) or you can opt for a private car transfer to get straight to your flight with convenience.
Transport: Local SBS train from St Moritz to Zürich (3hrs 6mins)
Accommodation: Hotel Bristol Zürich — Various room configurations are available at ~S$95/pax. 5mins walk from Zürich station.

Read More
Budget Considerations for 10-Day Switzerland Itinerary
1) Food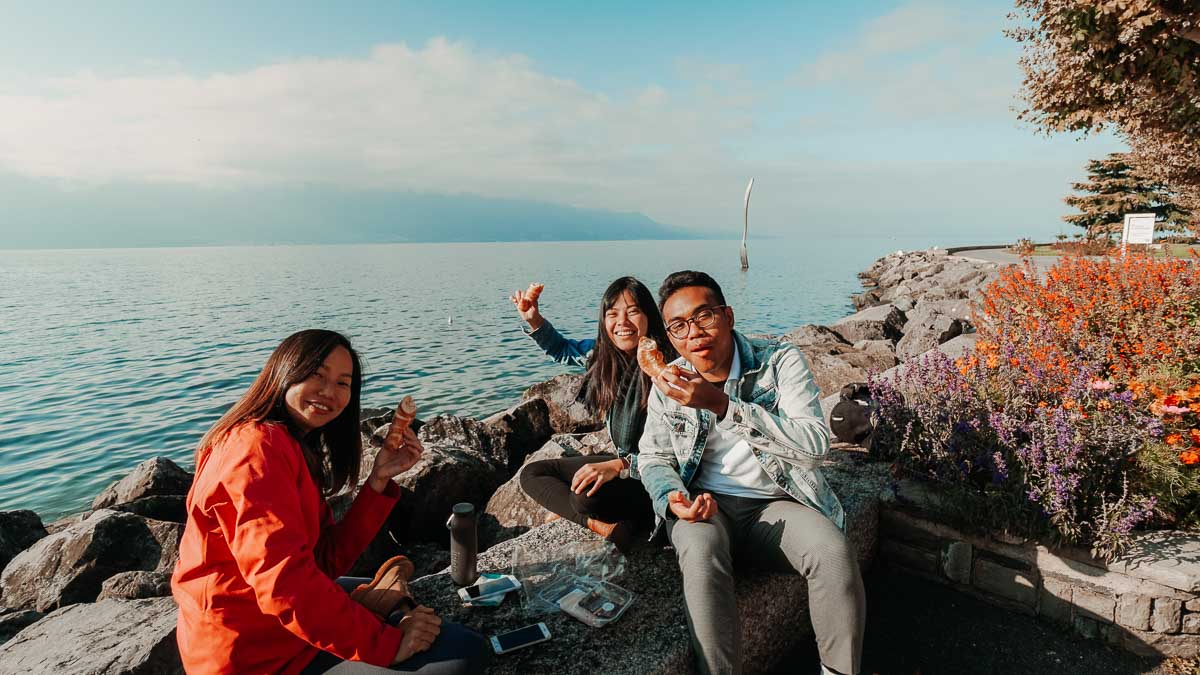 Eating out anywhere in Switzerland sets you back at least S$20 per meal. For perspective, a simple main at an inexpensive restaurant costs at least S$22, water at restaurants cost S$5 a glass, and a McDonald's meal goes for S$19. Our wallets would have experienced a money crisis scarier than 'The Nun' (more like 'The None').
The solution: Good ol' supermarkets of Coop and Migros, which are found all over Switzerland. There are so many picnic-worthy spots in Switzerland anyway — great excuse to enjoy supermarket food outdoors! Think CHF4 salad pastas and CHF3 tuna sandwiches. Croissants, ham, and spreads in Switzerland are fresh and delicious for breakfast and lunch.
Opt to cook dinner instead of eating out too. We were kids in a candy store (kitchen, rather) trying out different recipes!
To our surprise, we actually managed to keep to a budget of ~CHF20/day. This was spent on groceries with a few restaurant meals of Cheese Fondue in Zermatt, a traditional Swiss restaurant in Lucerne and a comforting meal of McDonald's. To be honest, food isn't a highlight in Switzerland so we didn't feel like we were missing out on much!
2) Accommodation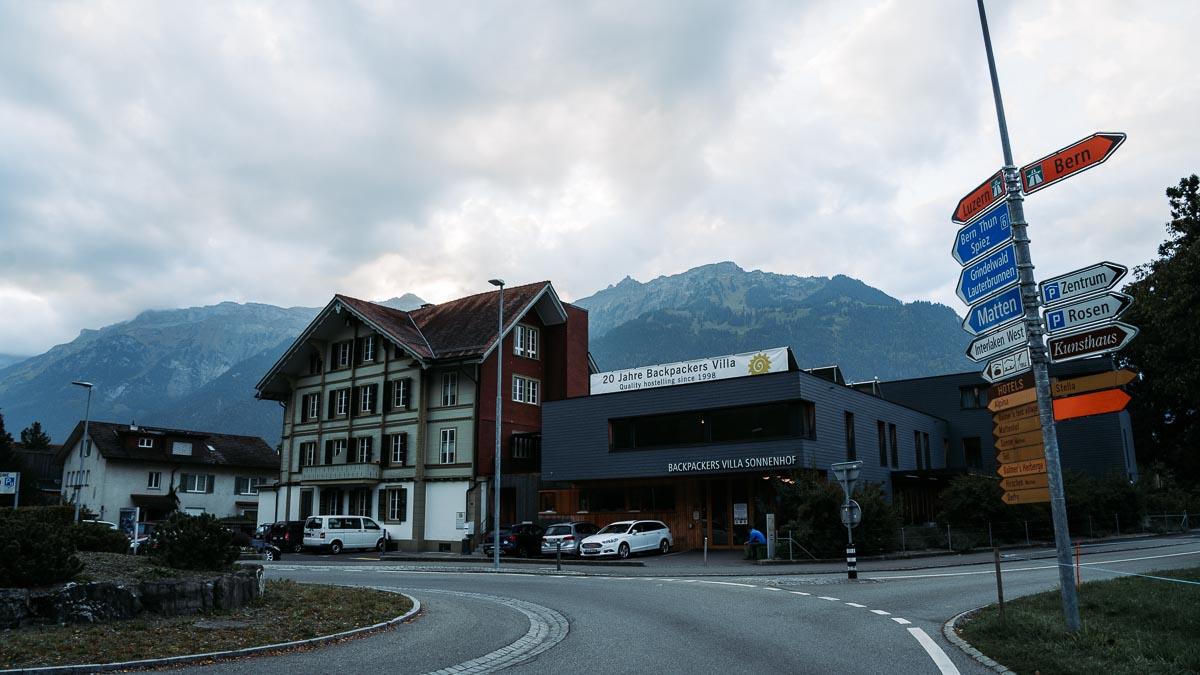 The cheapest accommodation options for any Switzerland itinerary are hostels and Airbnbs. Renting a whole Airbnb apartment can be pretty costly, but a room is usually good enough, even for the three of us!
Hostels are great because they're not only affordable, but also often conveniently close to train station and offers access to travellers' necessities — kitchen, laundry, and free breakfast.
Plus point: You also get to mingle with other like-minded travellers! Hostels in general cost about S$50–70/pax per night in a shared dorm, which is considered reasonable by Swiss standards.
3) Transport in Switzerland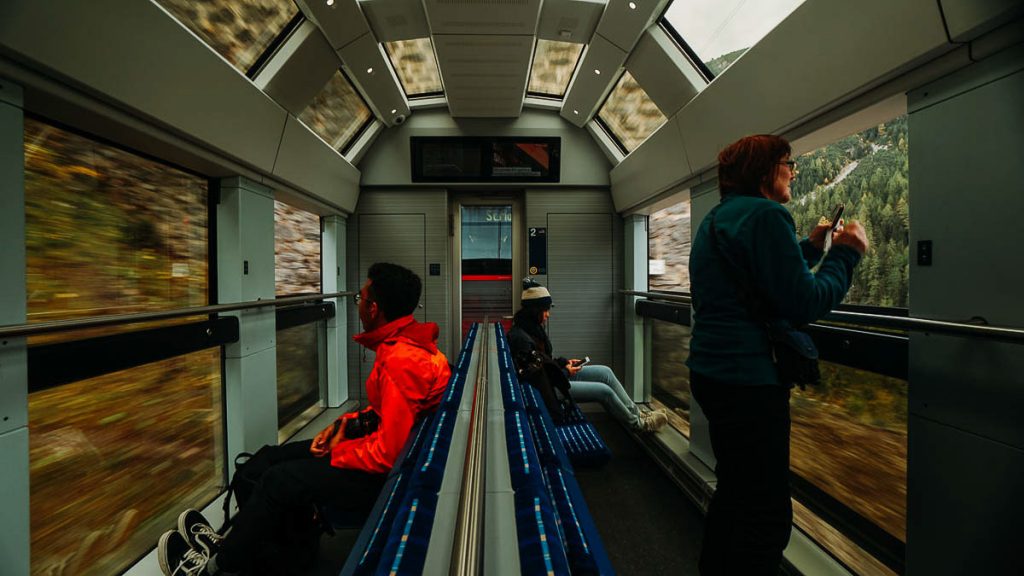 Travelling within or between cities inevitably incurs heavy expenses — one ride from Lucerne to Interlaken could easily cost S$41. We overcame this by planning our route around maximising the Swiss Travel Pass.
For a flat price, we got all unlimited rides on buses, trains and even discounted entries (many up to 50%) to some attractions! After doing the math, we realised we saved a whopping total of ~S$971 with the pass. Seriously!
The cheapest and most fuss-free option is to get the E-ticket Swiss Travel Pass via Klook. Confirmation is almost immediate and you have the convenience of accessing the ticket on your phone. Not to mention, they're also 5% cheaper than getting physical tickets!
*Pro-tip: If you're staying with an Airbnb host or hostel, ask for a Visitor Card. This gives you free transport within the city for the whole duration of your stay.
Planning your Switzerland Itinerary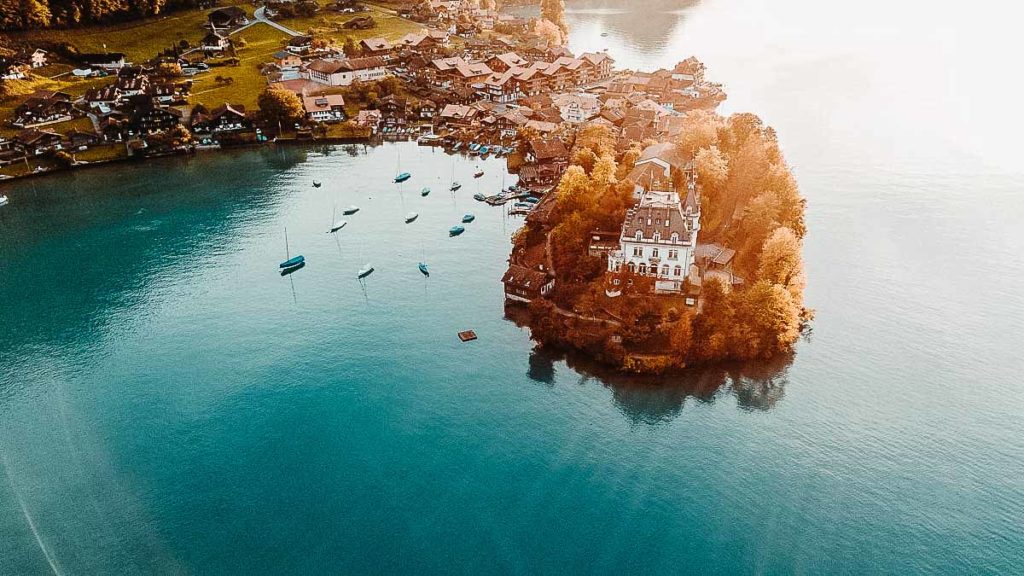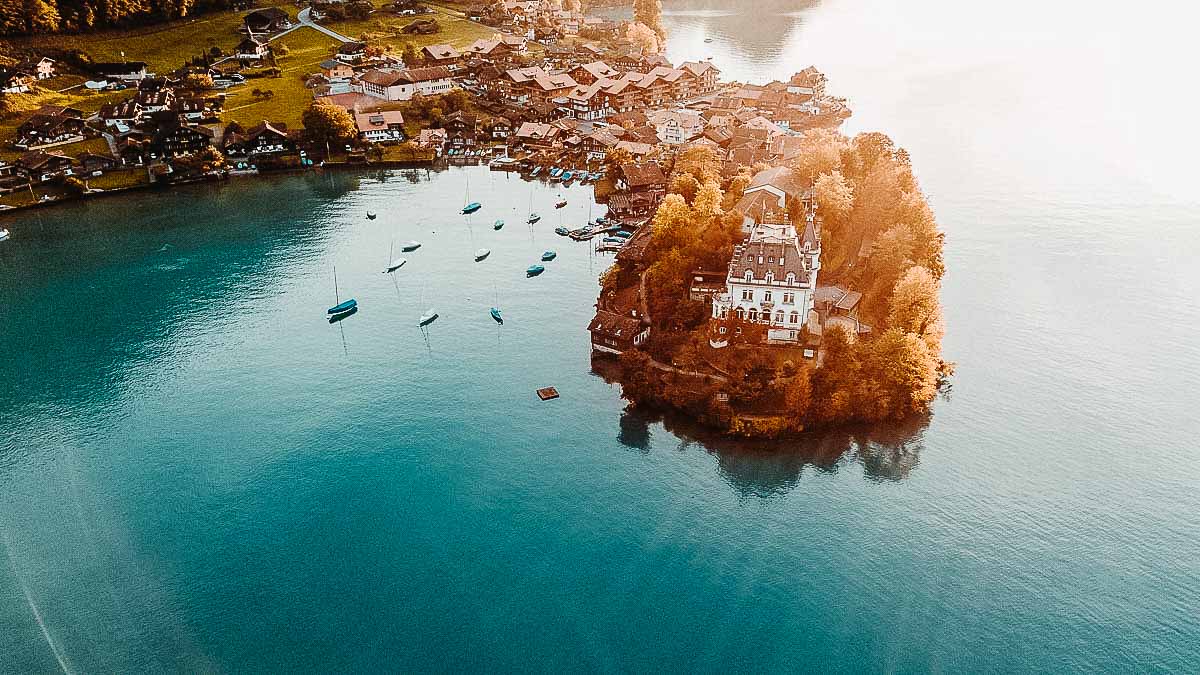 Every city and town in Switzerland was so unique from each other — and every day was a surprise. Also, travelling across the country via rail, and waking up to a new destination each time felt magical. We hope this Switzerland itinerary inspires you to try out this Swiss adventure — an experience filled with unfiltered natural beauty, amazing outdoor adventures, and rich cultural offerings!
If you can't see the widget above, find the cheapest flight tickets from Singapore to Zurich here.
Have any questions about our Switzerland itinerary? Let us know in the comments below!
---
This post was brought to you by Klook.