Here's how we can use our KrisFlyer miles for a better cause.
You know how it feels when the doorbell rings and you receive a surprise order of bubble tea or pastries from your friends?
You can now bring that same joy to our unsung heroes of Singapore with KrisPay It Forward — as a way of saying "thank you"!
These include our healthcare workers, conservancy workers, public transport operators, taxi drivers, and migrant workers who've been working tirelessly through the COVID-19 pandemic.
Read also: 18 Heartwarming Ways the World Said "Thank You" to COVID-19 Healthcare and Frontline Workers
Photo credit: Khoo Teck Puat Hospital via The Straits Times
Singapore Airlines' newly launched KrisPay It Forward, now lets us use KrisFlyer miles to buy treats for 100,000 front liners and essential workers in Singapore.
Each donation of 450 KrisPay miles (valued around S$3) includes treats like muffins, doughnuts, curry puffs, samosas and milk tea from local F&B businesses like Cedele, Krispy Kreme, Gong Cha, Polar Puffs & Cakes, Anglo Indian Café & Bar and Sakunthala's Food Palace.
The treats will be prepared and delivered after the target of 50,000 donated treats has been reached. SIA will match this with another 50,000 treats, to thank 100,000 front liners and unsung heroes in Singapore!
Thanking Singapore's Unsung Heroes With Your KrisFly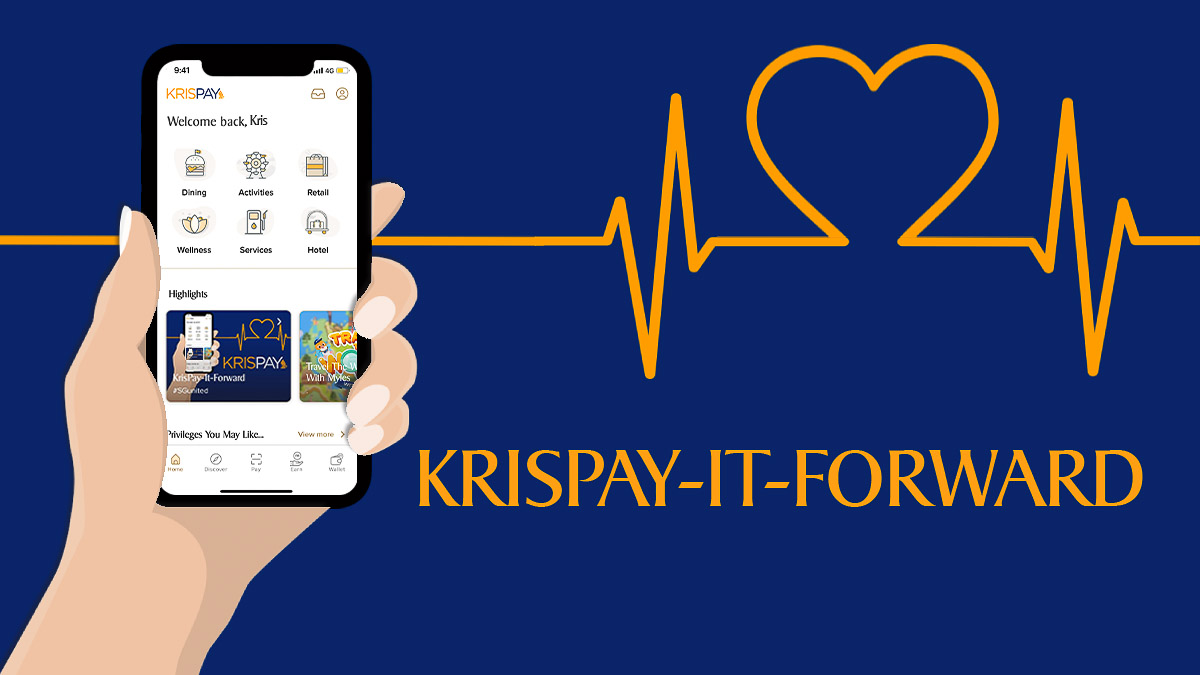 Photo credit: Singapore Airlines
Here's how to KrisPay It Forward:
1) Download the KrisPay app via App Store or Google Play.
2) Log in to KrisPay with your KrisFlyer account.
3) Under 'Home' and section 'Highlights', select 'KrisPay-It-Forward'.
4) Tap on the button 'Click To Donate' and key in the amount of KrisPay miles that you would like to donate. If you'd like to donate more, you can top up your KrisPay wallet to donate any amount you wish.
Now that our miles are just sitting unused, it's great way to show our support and appreciation to frontliners as well as cheer up Singapore's unsung heroes — all while giving a boost to local businesses!
Share this with your fellow travellers, and spend your miles on those who actually go the extra mile!
KrisPay It Forward runs until 15 July 2020, or until the target of funding 50,000 treats with the donated miles, is met.
Featured and Facebook image credit: Singapore Airlines
---
Like what you see? Follow us on Facebook, Instagram, YouTube and Telegram for more travel inspiration!