Exclusive to TTI readers: From now till 30th September 2018, book a 4-night Port Klang & Phuket Cruise at only S$399*. Applicable sailing dates: Nov 5, Nov 12, and Nov 19. Promo code and other details below!
Most Singaporeans do not see Kuala Lumpur as a short getaway destination — the developed cityscapes simply remind us too much of home. Like, no one goes back to the CBD during weekends for the same reason. It is hence, to my surprise, just how much of a shopping and food paradise Kuala Lumpur and the nearby town of Port Klang are.
If you enjoy shopping and eating as much as I do, I'd like to re-introduce Port Klang & Kuala Lumpur to you. Besides being the birthplace of Bak Kut Teh, Port Klang also has a great variety of local foods that go easy on the wallet. Not to mention, 3 of the largest malls of Malaysia are also within an hour's drive from Port Klang.
Here's a list of MUST-EAT-SEE-DOs if you're visiting Port Klang & Kuala Lumpur on a short trip. For us, we had 10 hours to spare during our 4D3N cruise from Singapore to Port Klang. If you're here on a cruise too, read till the end for our itinerary, ideal for cruise-goers too.
Travel Essentials for Port Klang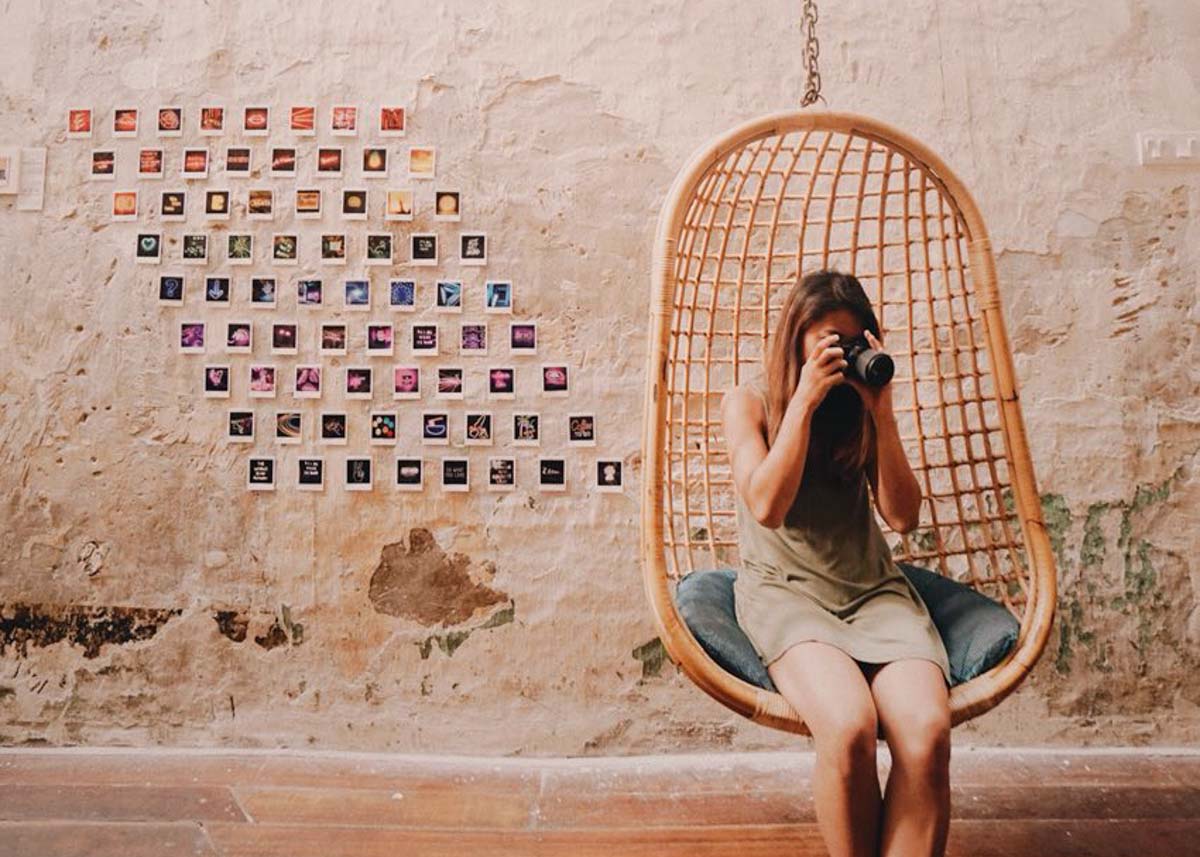 Getting around:
You can hire private drivers and taxis for ~RM400/day at
Boustead Cruise Centre
(where the cruises dock).
Staying Connected: There was no need for us to get a Malaysian SIM Card as we had only 10 hours on land. Instead, we downloaded Google Maps offline for the area of Selangor while we were still in Singapore.
Essentials: Bring around ~RM150 in cash.
Things to Do in Port Klang – Kuala Lumpur
1) Indoor Roller Coaster at Berjaya Times Square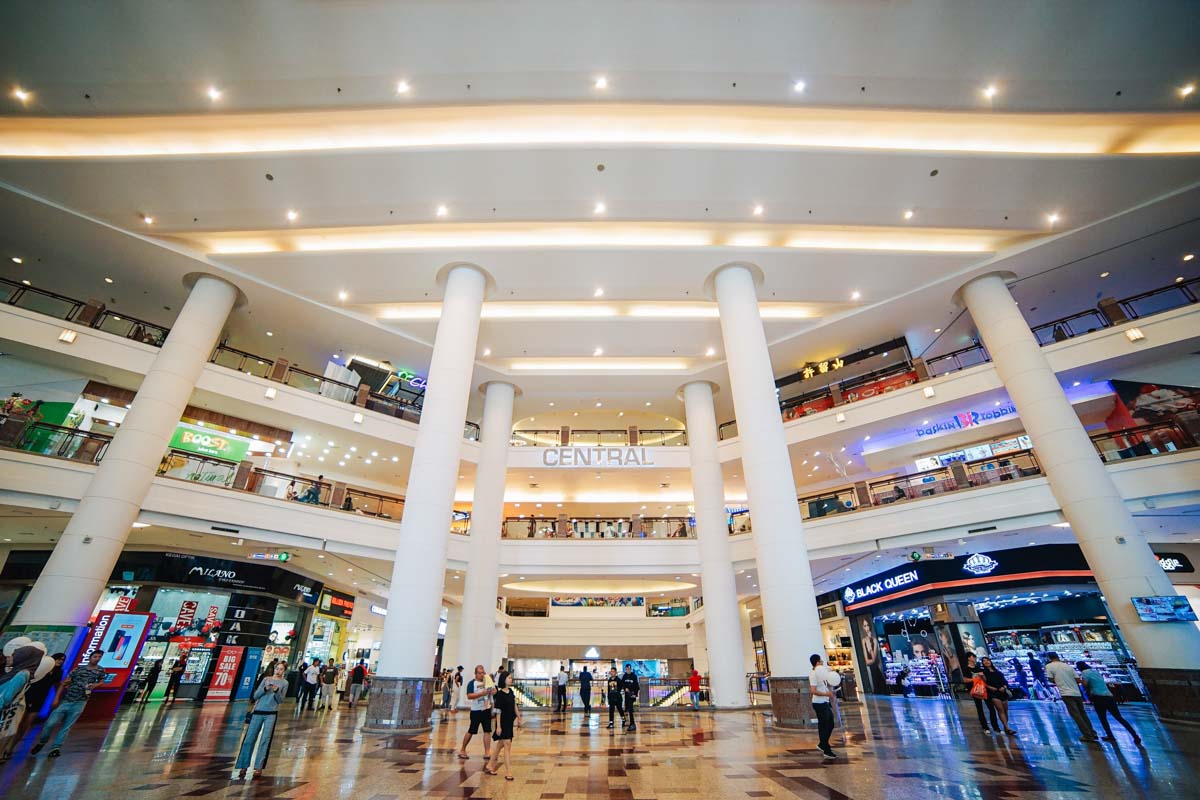 The Berjaya Times Square is the largest shopping mall in Malaysia, and it's practically shopping haven for all shopaholics out there. The highlight of the giant shopping mall is actually the indoor theme park, and of course, its the largest indoor theme park in Malaysia.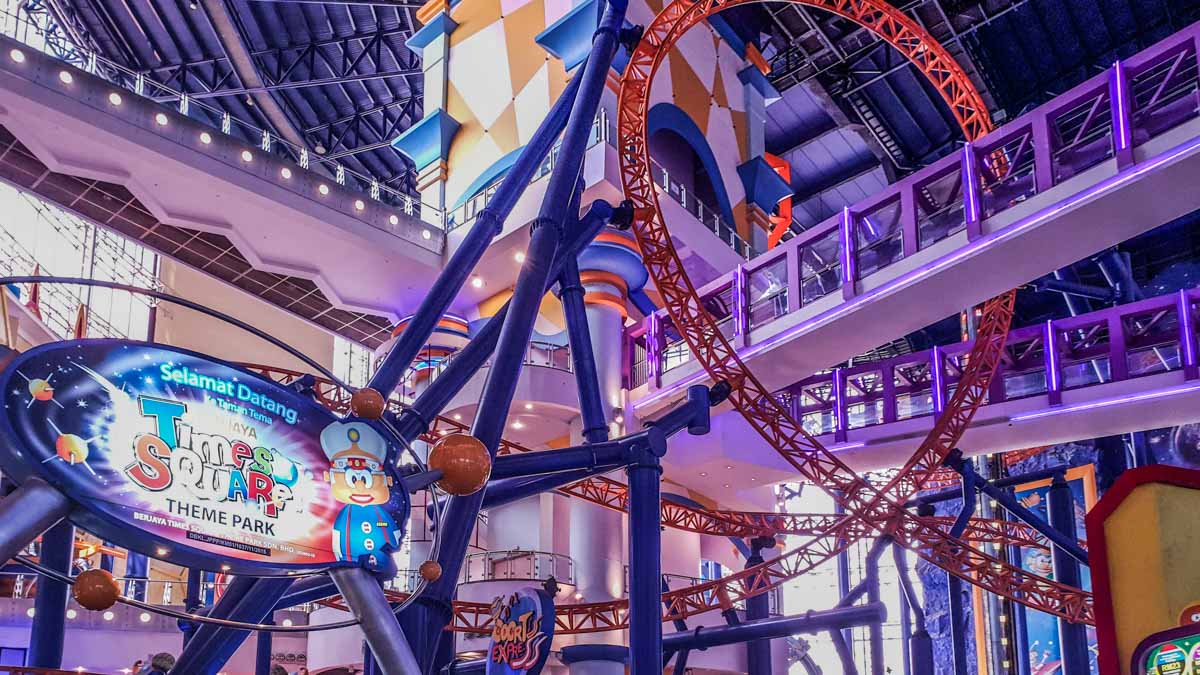 Entrance Fee: RM60/pax
Address: Berjaya Times Square Theme Park, Level 5 & 7, Berjaya Times Square, No.1, Jalan Imbi, 55100 Kuala Lumpur, Malaysia.
Opening Hours: 10AM – 10PM daily
2) Highest Point of Malaysia at Petronas Twin Towers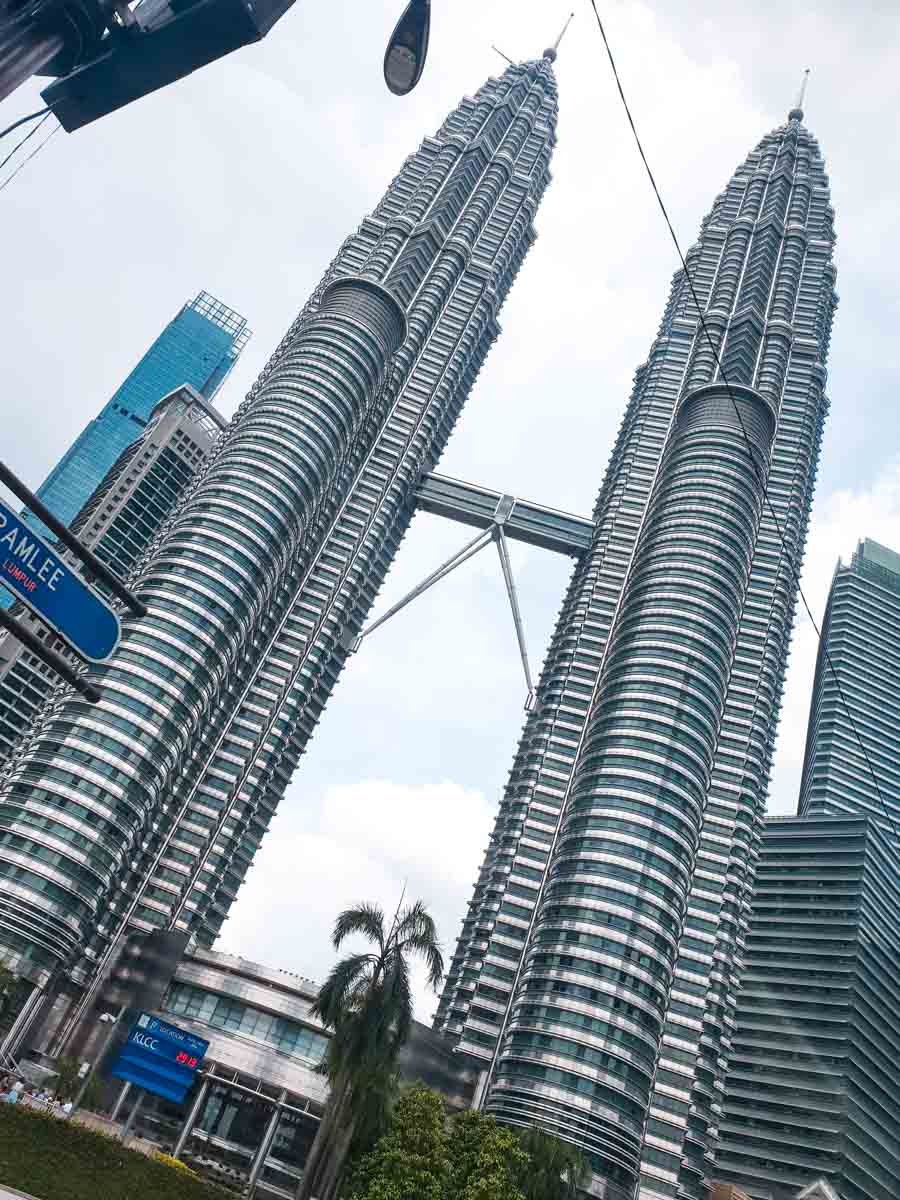 What's a visit to the capital of Malaysia without a visit to the tallest building in Malaysia? In fact, standing at 452m, the Petronas Twin Towers were the tallest buildings in the world from 1998 to 2004, and are still the tallest twin buildings.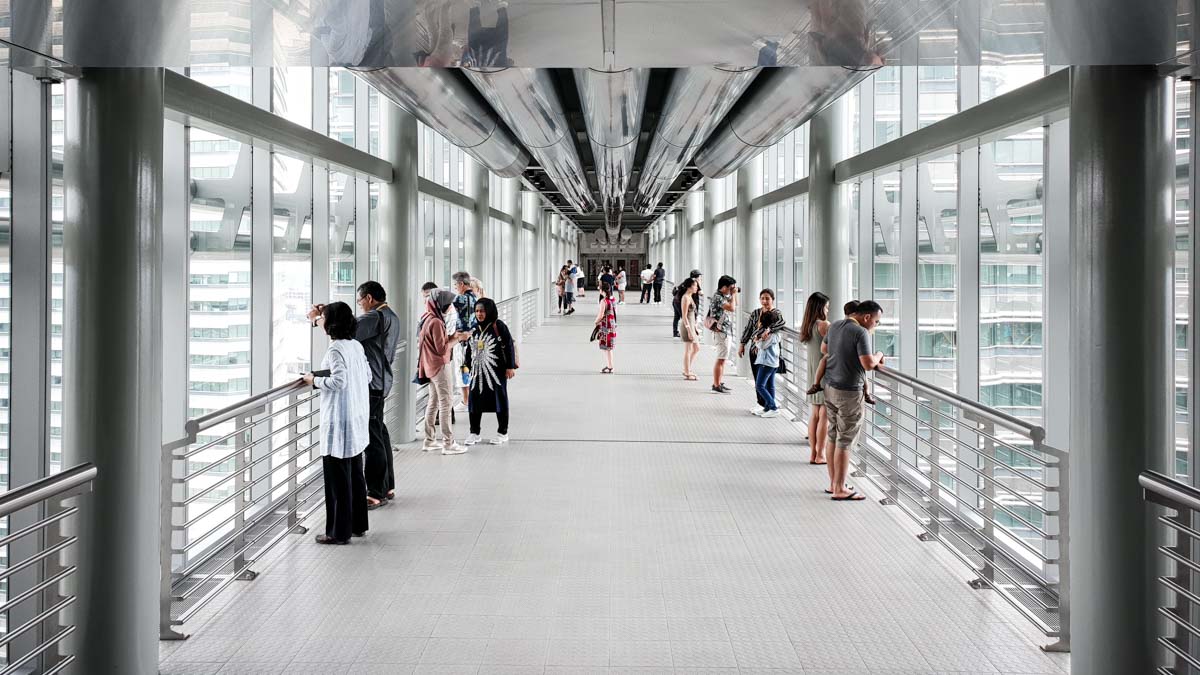 While both towers are office spaces, there's also a retail mall, an aquarium, a Science Center and an art gallery at the base of the towers. The tower is open for visits to the highest level. One can get up to both the sky bridge and the highest vantage points of the twin towers for RM80/pax.
Entrance Fee: RM80/pax
Opening Hours: 9AM – 9PM (Tue-Sun). Closed on Mondays
Address: PETRONAS Twin Towers, Kuala Lumpur City Centre, 50088 Kuala Lumpur, Malaysia
*Pro-tip: There's a free city shuttle bus (GOKL bus) that takes you from the CDB of KL to the Petronas twin towers.
3) More shopping at ÆON Bukit Tinggi Shopping Centre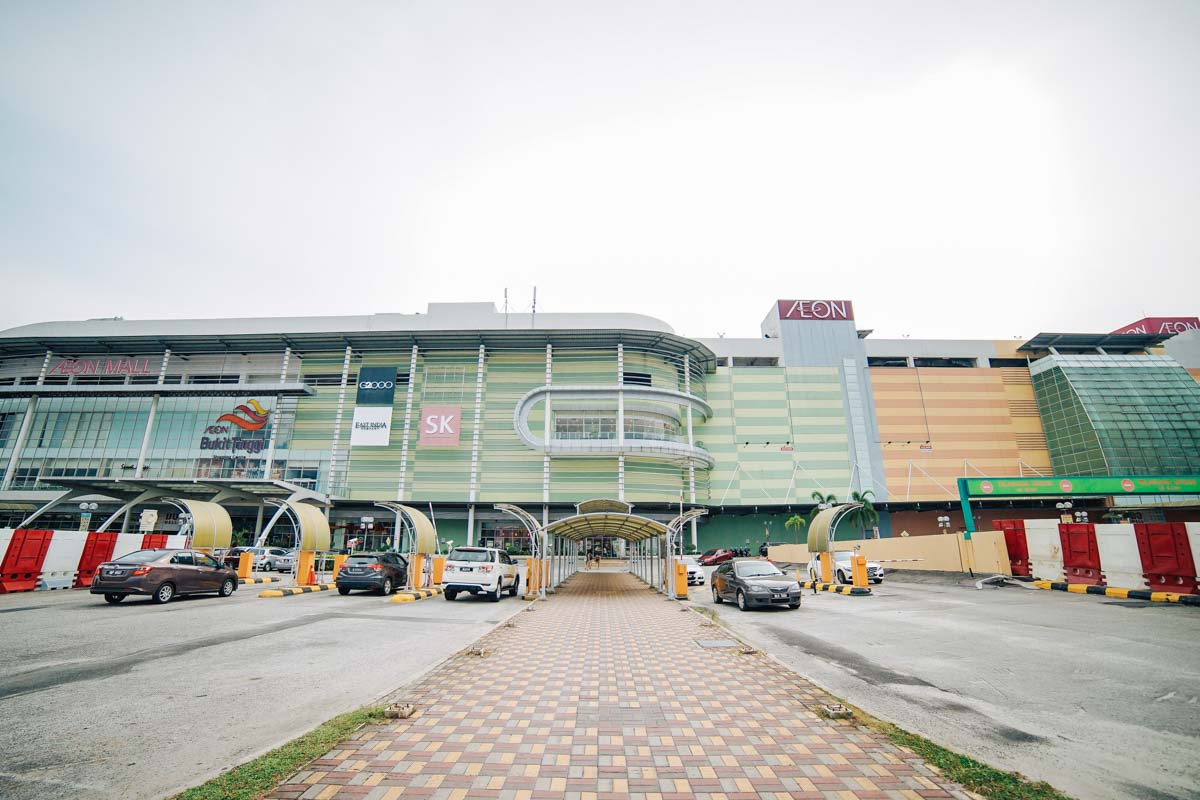 If you just wanna explore Port Klang and its proximity without travelling all the way to KL, there's a shopping mall around the Port Klang area (20 mins drive). ÆON Bukit Tinggi Shopping Centre is the largest ÆON (JUSCO) in Malaysia. It is definitely a one-stop mall for everything you'll need if you're ever missing something while on a cruise.
Address: Persiaran Batu Nilam 1, Bandar Bukit Tinggi 2, 41200 Klang, Selangor, Malaysia
Opening Hours: 10AM – 10PM daily
What to Eat in Port Klang – Kuala Lumpur 
1) Bak Kut Teh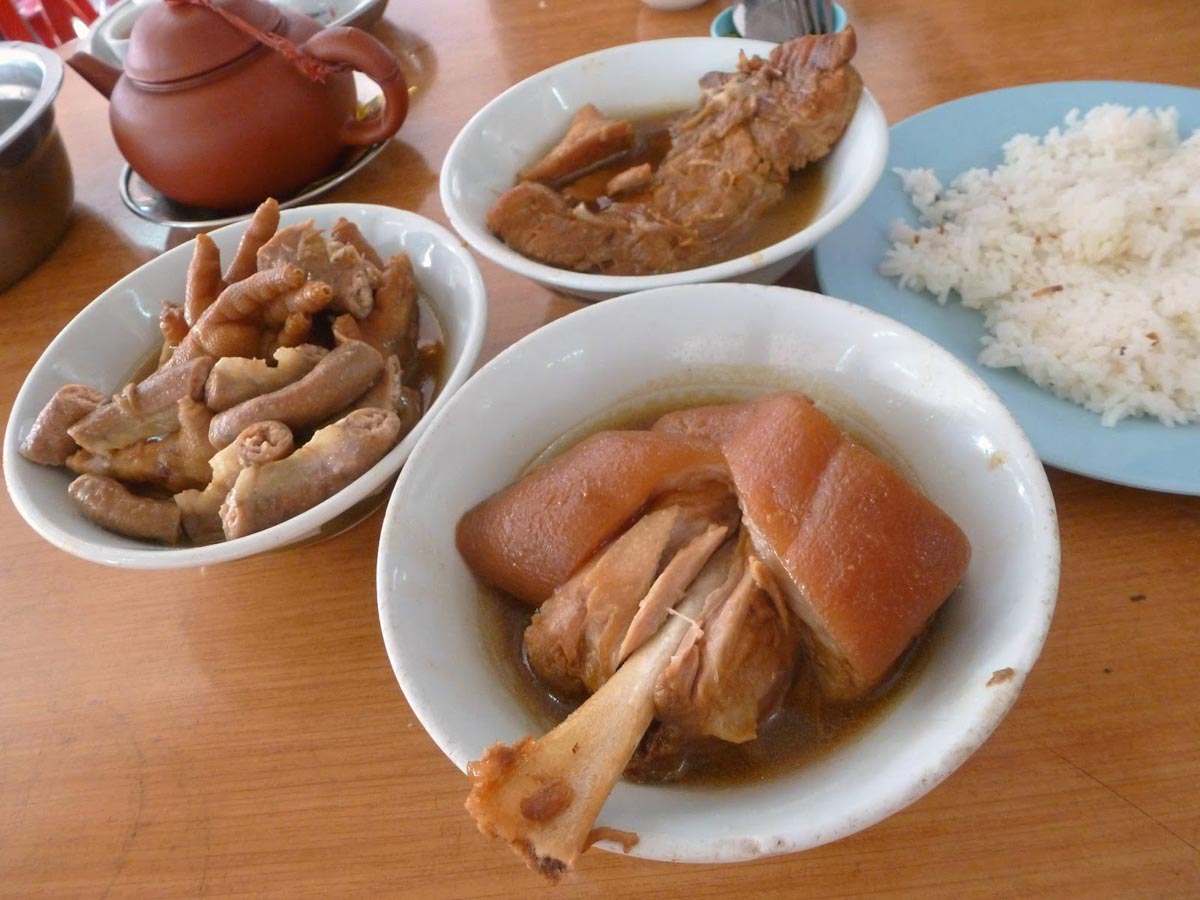 Port Klang is most famous for her Bak Kut Teh, and there are so many different Bak Kut Teh stores around Port Klang to satisfy your different cravings. Be it the Teochew clear soup version, or the Hokkien dark soy sauce version, or even the dry version — where the broth is simmered to a thick gravy.
We were recommended Ah Her & Samy Bak Kut Teh (亚火三美肉骨茶) by our driver, stating that the "thick soup is very tasty" and has very tender meat. Unfortunately, we didn't get to try it for ourselves this time, but I'm sure I will the next time I visit Port Klang!
Address: 1, Jalan Lang, Taman Berkeley, 41150 Klang, Selangor, Malaysia
Opening Hours: 8AM – 2PM daily
2) Chola Kitchen's Nasi Briyani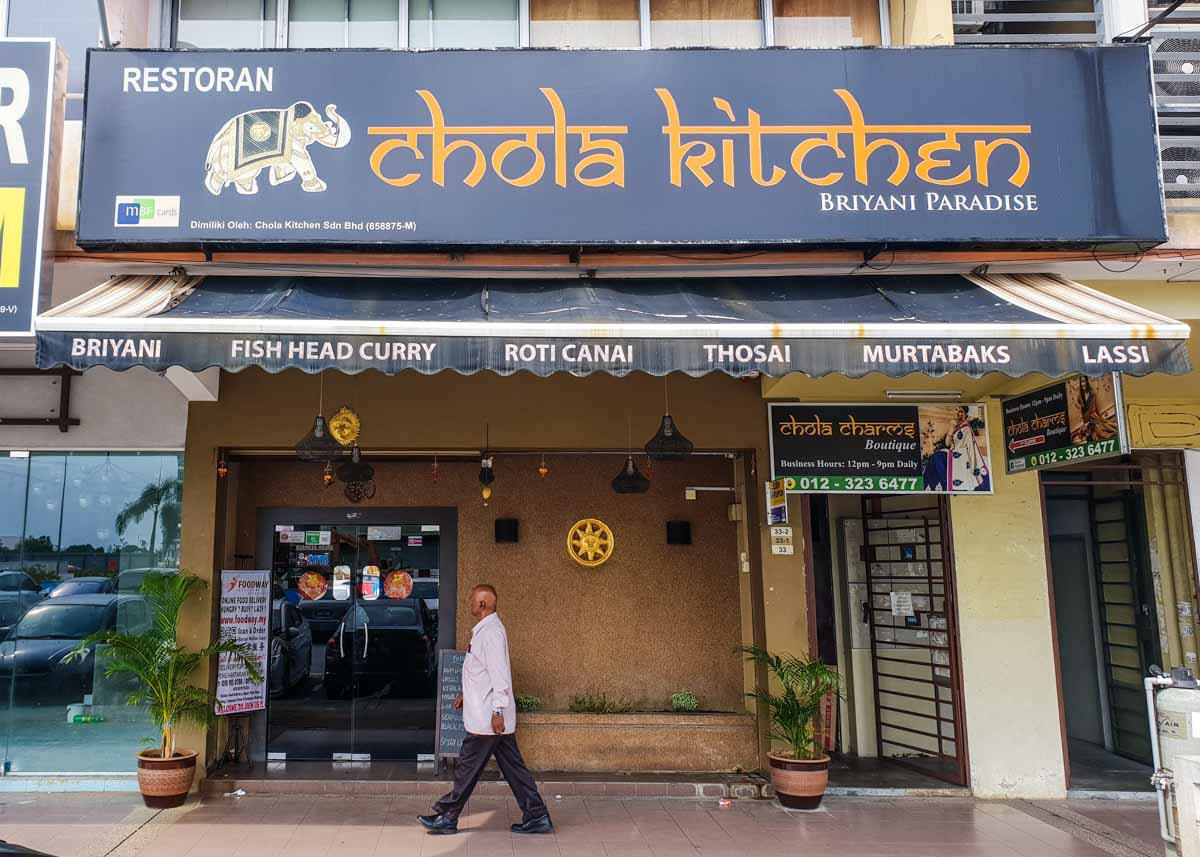 Port Klang is perhaps most famous for her Bak Kut Teh, but knowing Malaysia, good food is literally everywhere. So, we looked beyond Bak Kut Teh and went on to seek different cuisine to satisfy our bellies.
What we found good was the Nasi Briyani in Klang and Chola Briyani is definitely the place to go. The Mix Briyani with Chicken + Mutton (RM19) is a good tummy stuffer, but if you're looking for something lighter, we recommend the Aloo Gobi (RM12.70) or the Prawn Chukka (RM12.10). Vegetarian dishes available too.
Cost: RM4-23/dish
Address: No., 33, Jalan Mahogani 5, Bandar Botanik, 41200 Klang, Selangor, Malaysia
Opening Hours: 9:30AM – 10:30PM daily
3) Merchant's Lane (美真林)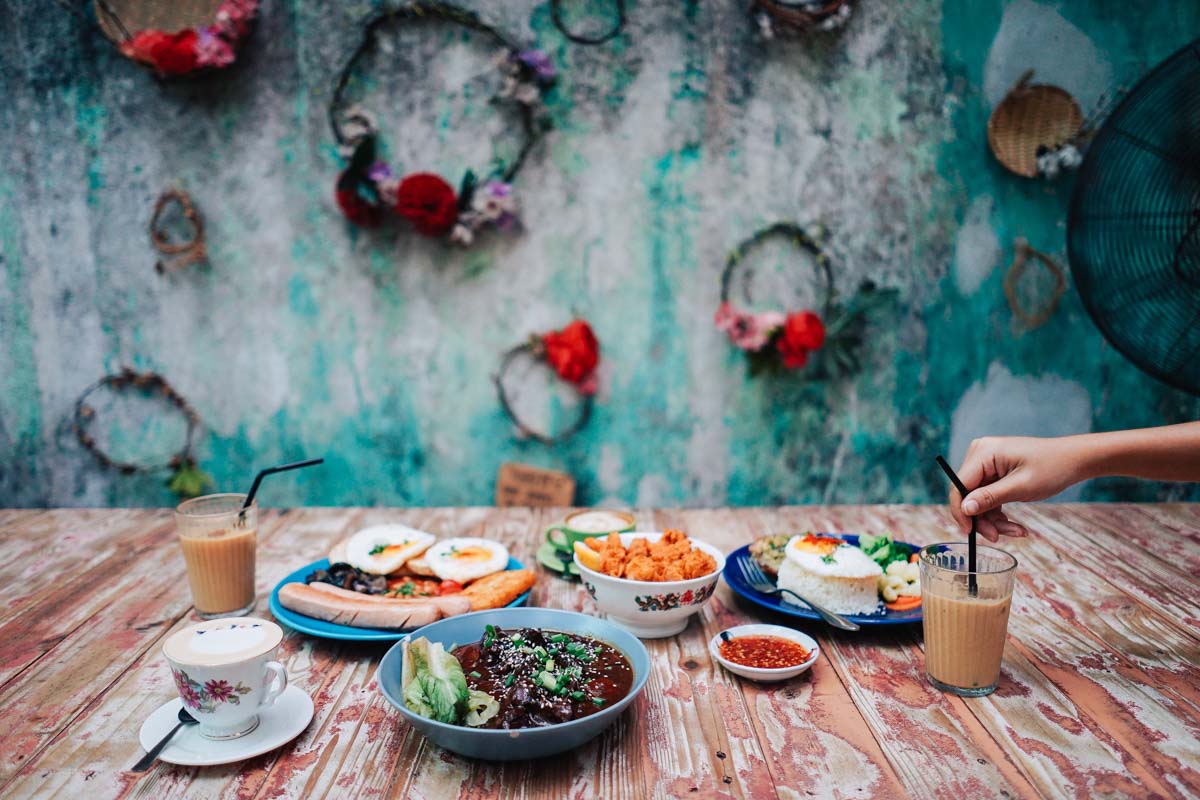 An hour's drive from Port Klang, this Insta-worthy cafe in Kuala Lumpur sits on the second level of a plain-looking shophouse — blink and you'll miss it, if not for the snaking line outside its doors before it even opens for business. Merchant Lane has both indoor and outdoor sitting, with the latter a more popular choice among youngsters; a vintagey garden & floral themed space where one can enjoy a cup of cappuccino feeling like a garden gnome Thumbelina amongst a forest of pastel greens.
Cost: Mains @ RM20-32/dish; Drinks @ RM8-17
Opening Hours: 11:30AM – 10PM (Weekdays), 9:30AM – 10PM (Weekends). Closed on Wednesdays
Address: 150, Jalan Petaling, City Centre, 50000 Kuala Lumpur, Malaysia
Our Port Klang Day Trip Itinerary — Ideal for Cruisers
9:30AM: Breakfast at Merchant's Lane Cafe (美真林)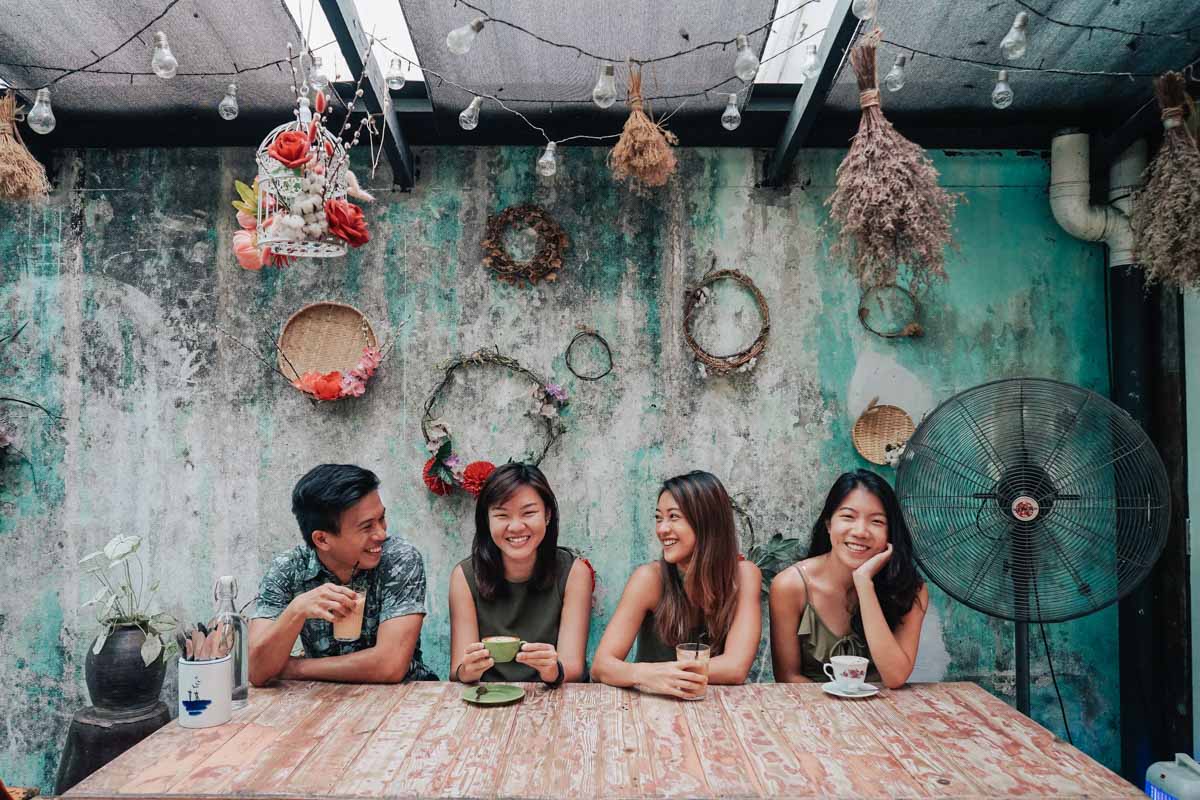 We ordered an Earl Grey Latte that tastes as delightful as it looks. For mains, we ordered the Kaifan, Breakfast, and Hongkie Beef Stew. The diverse food variety from Western to Chinese, with cheekily christened dish names, really gave a lasting impression in an otherwise saturated-F&B industry.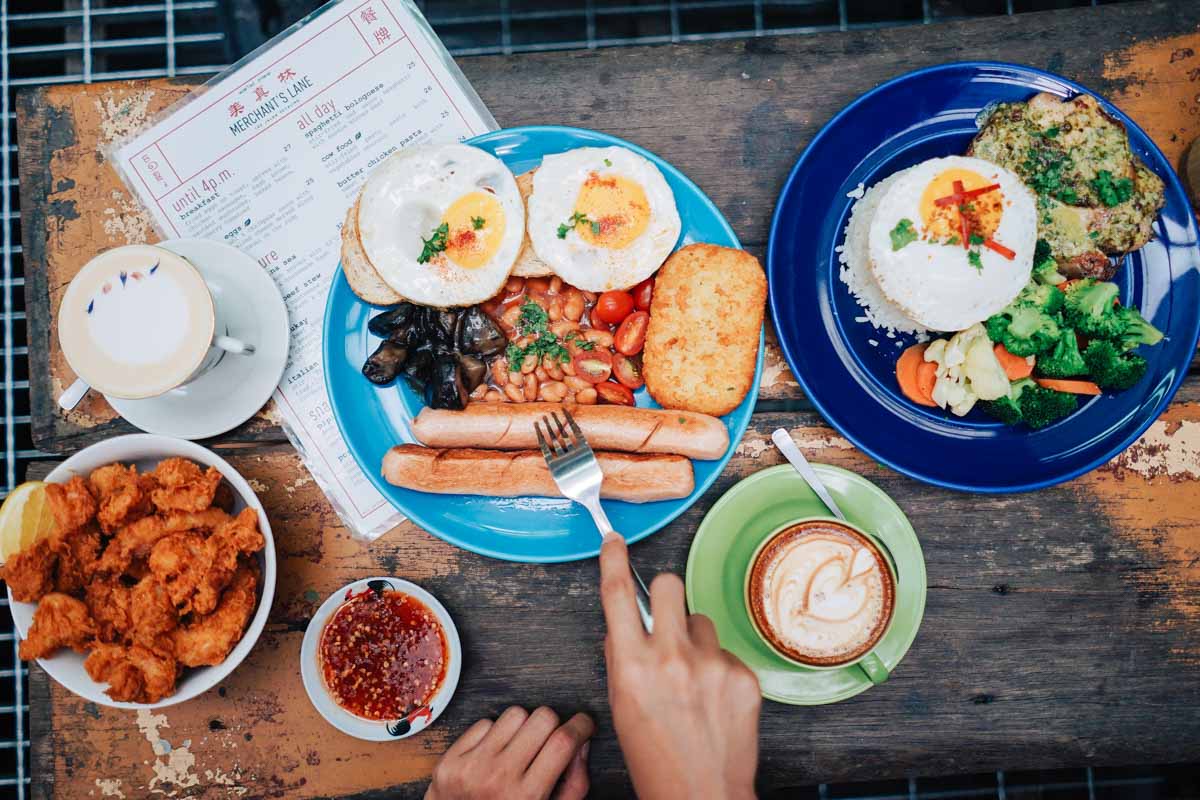 11AM: Berjaya Times Square's Indoor Theme Park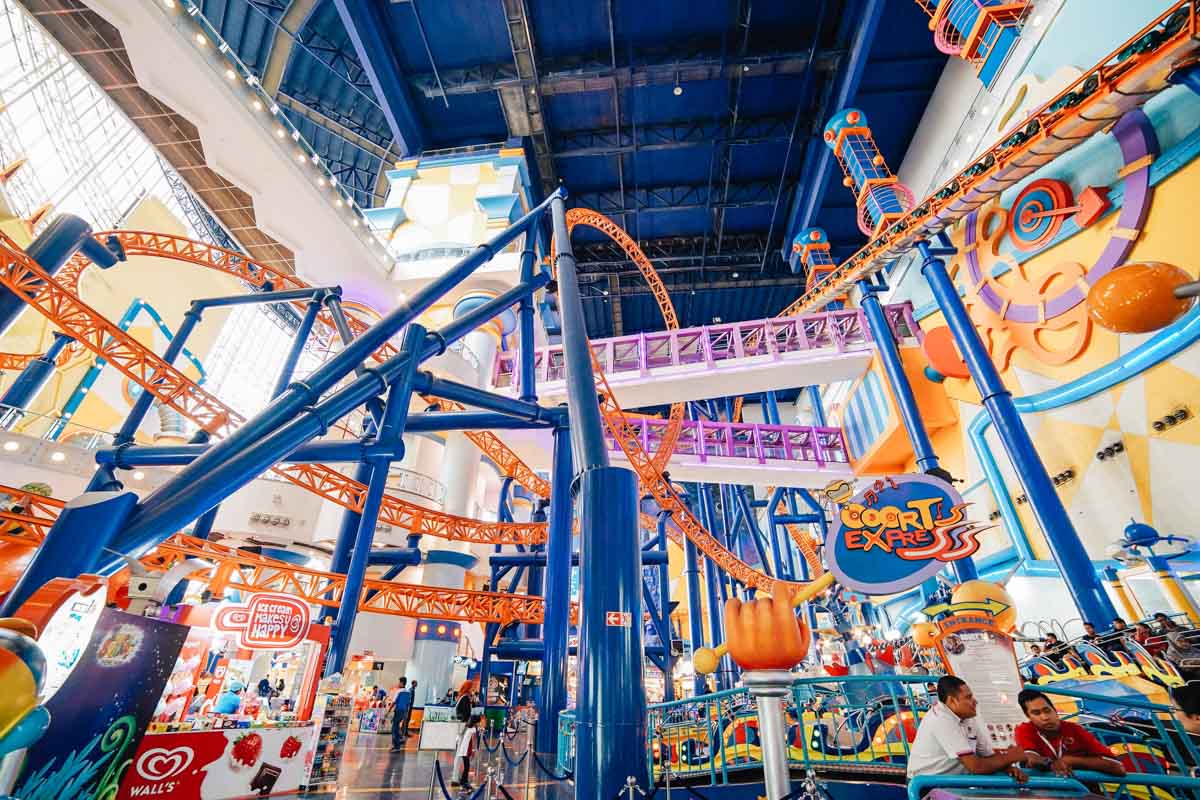 Spanning three levels, the theme park not only has mild family-friendly rides but also thrilling rides that adrenaline junkies would love. We challenged each other to high-speed rides, a multiple-inverted coaster that spin 360°, and even bumper cars. We spent about an hour in the theme park while our shopaholic friends conquered the shopping areas within the mall.
1PM: Highest Vantage Point of KL on the Petronas Twin Towers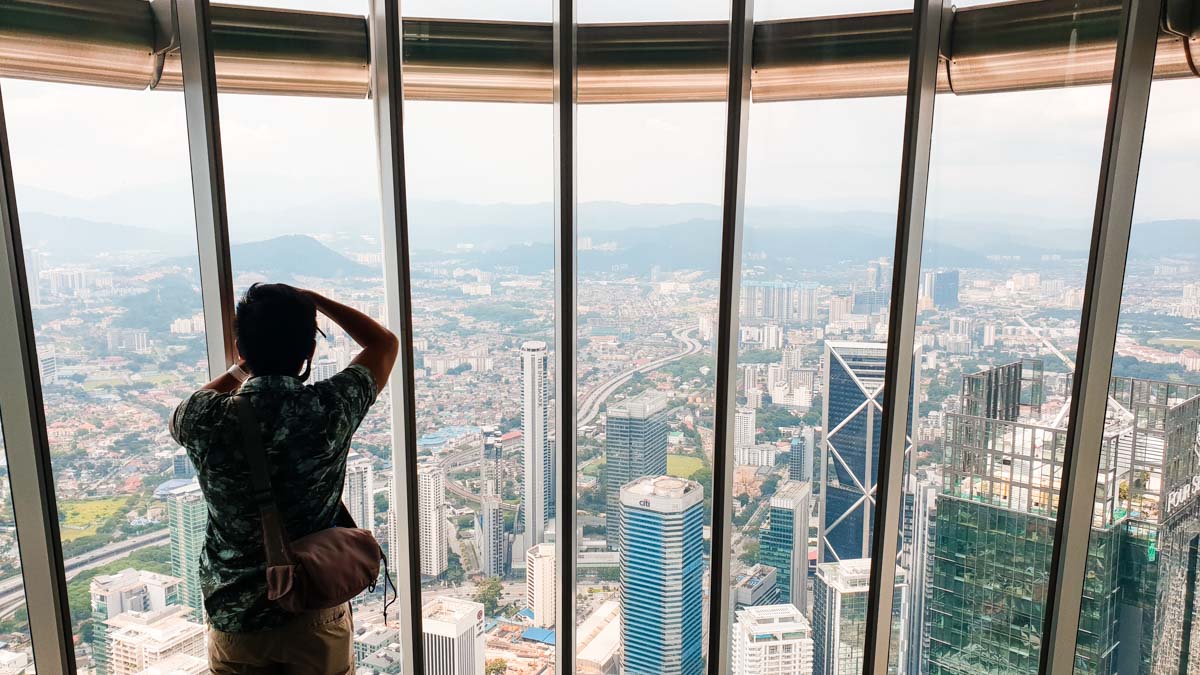 The Petronas Twin Towers is definitely the most iconic of all of Kuala Lumpur, and it is also there where one could get the best vantage point of the whole of KL. We got up to level 86 of the twin towers and got to view the capital of Malaysia from the highest point.
2:30PM: More Shopping at ÆON Bukit Tinggi Shopping Centre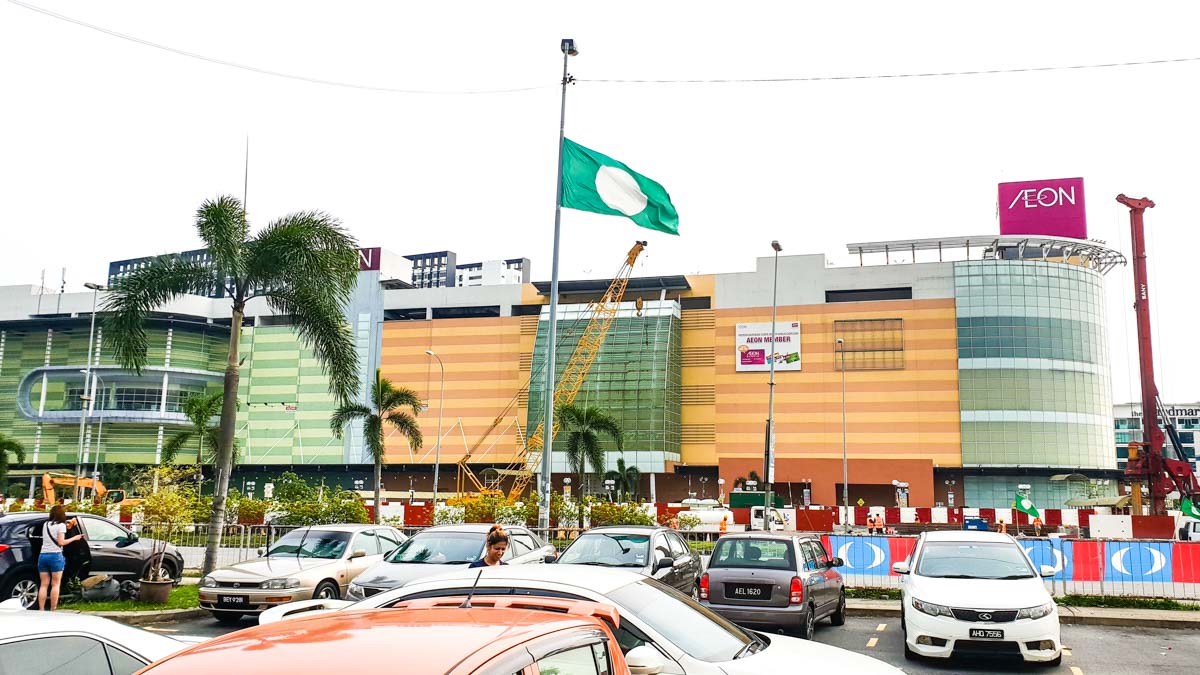 Okay, the recurring theme for our Port Klang-KL day trip is "the biggest.." Well, no prizes for guessing where we went to next.. yup, the ÆON Bukit Tinggi Shopping Centre — the biggest Aeon Mall in Malaysia.
In ÆON, we headed to Lavender, a bakery famous for its dense bite-sized cheesecakes.  Besides Lavender, there are also many retailers from clothing to household. It definitely is the perfect last-minute shopping location, if you ever need more toiletries that is not available on the cruise, get them at ÆON!
4PM: Early Dinner at Chola Kitchen's Briyani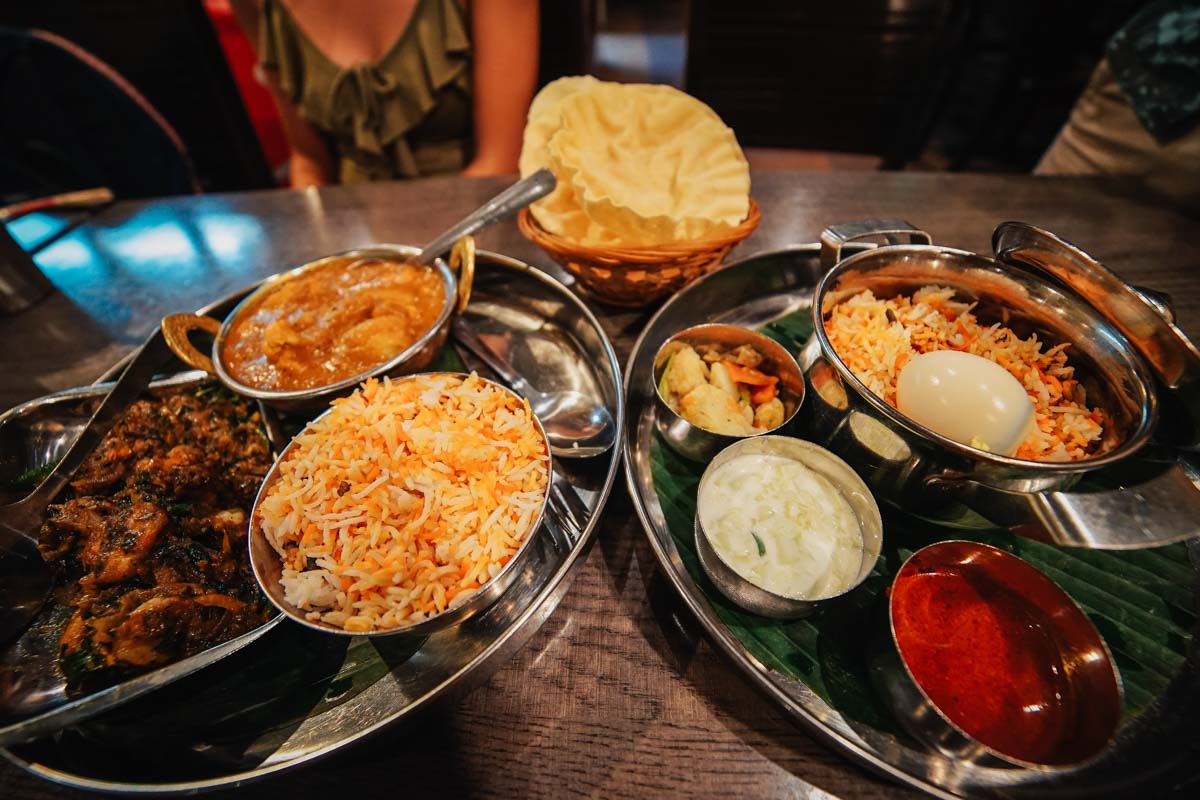 After a day's of fun and shopping, our stomachs growled and called for food. We swung by Chola Kitchen, which was just opposite ÆON mall and had an early dinner. The Nasi Briyani was on point, so was the Aloo Gobi. Yumz!
We left at 5PM and made our way to Boustead Cruise Centre, calling it a day at Port Klang-KL. The car ride back takes about half an hour, but do factor in more time as the traffic conditions in both KL and Port Klang can be rough especially during peak hours.
With this Port Klang day trip guide, we hope to have shown you how to maximise a day when your cruise docks at Port Klang, so go on and explore~
Your holiday starts right away with Royal Caribbean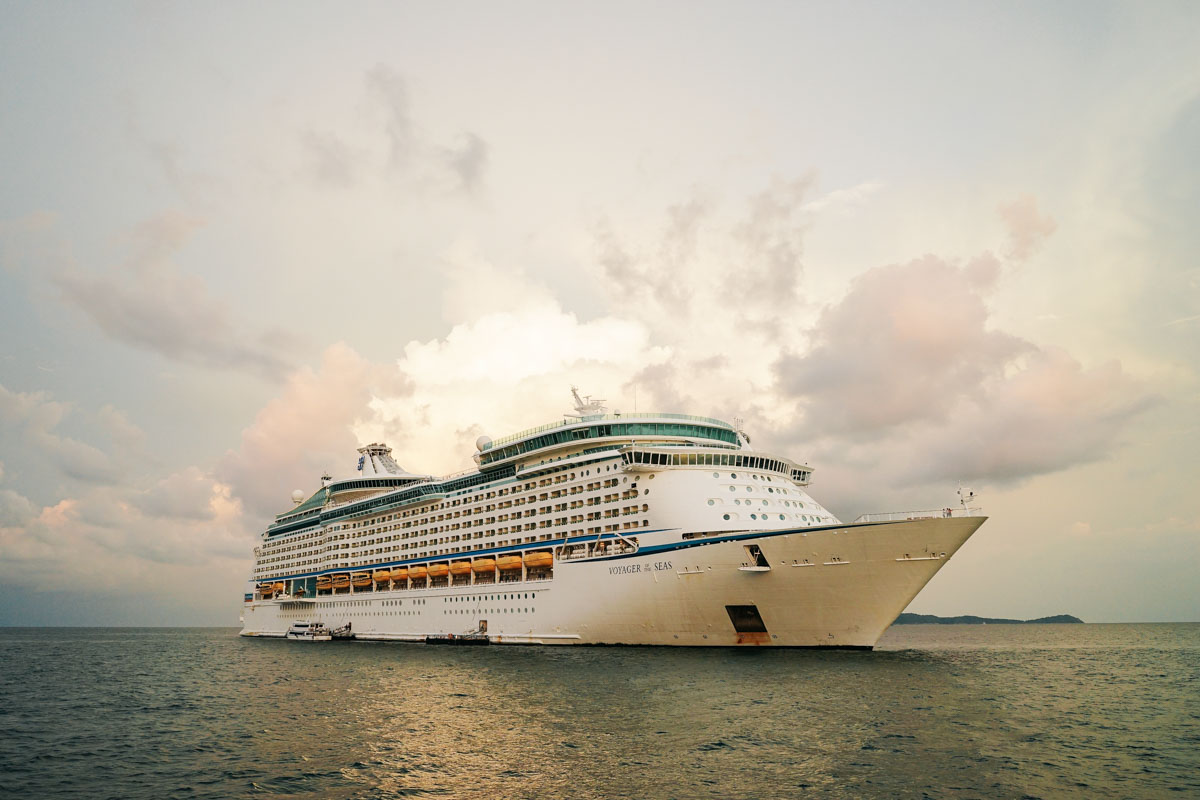 Why travel to a holiday destination when the travelling itself can be a holiday! Double the fun for your short getaway to Kuala Lumpur with a cruise instead of a boring 6-hour drive. Your holiday starts the moment you board the ship, and you'll be pampering yourself with unlimited food and activities while you cruise your way to Port Klang.
Planning for a short getaway on a cruise too? From 1-25th September 2018, book a 4-Night Port Klang & Phuket Cruise at only $399* exclusive to TTI readers!
Simply select from the following dates: Nov 5, Nov 12, and Nov 19, select 'Balcony', key in <RCTTI> under promo code and enjoy the discounted price of S$399*/pax on your 'Spacious Ocean View Balcony' rooms!
*Excluding taxes & fees
---
This post was brought to you by Royal Caribbean International.
For more travel inspiration, follow us on

Facebook

,

Instagram

, and

YouTube

!