With so many stunning tropical islands in Phuket, it's tough to visit them all. This Phuket island hopping guide shares all you need to know to craft your own island hopping adventure around Phi Phi Island, James Bond Island and more!
Phuket is one of Asia's most celebrated beach destinations. Featuring long stretches of white sandy beaches peppered with dramatic rock formations, its coastline is the stuff of every escapist's dreams. So it's not surprising that island hopping is THE activity on everybody's Phuket itinerary.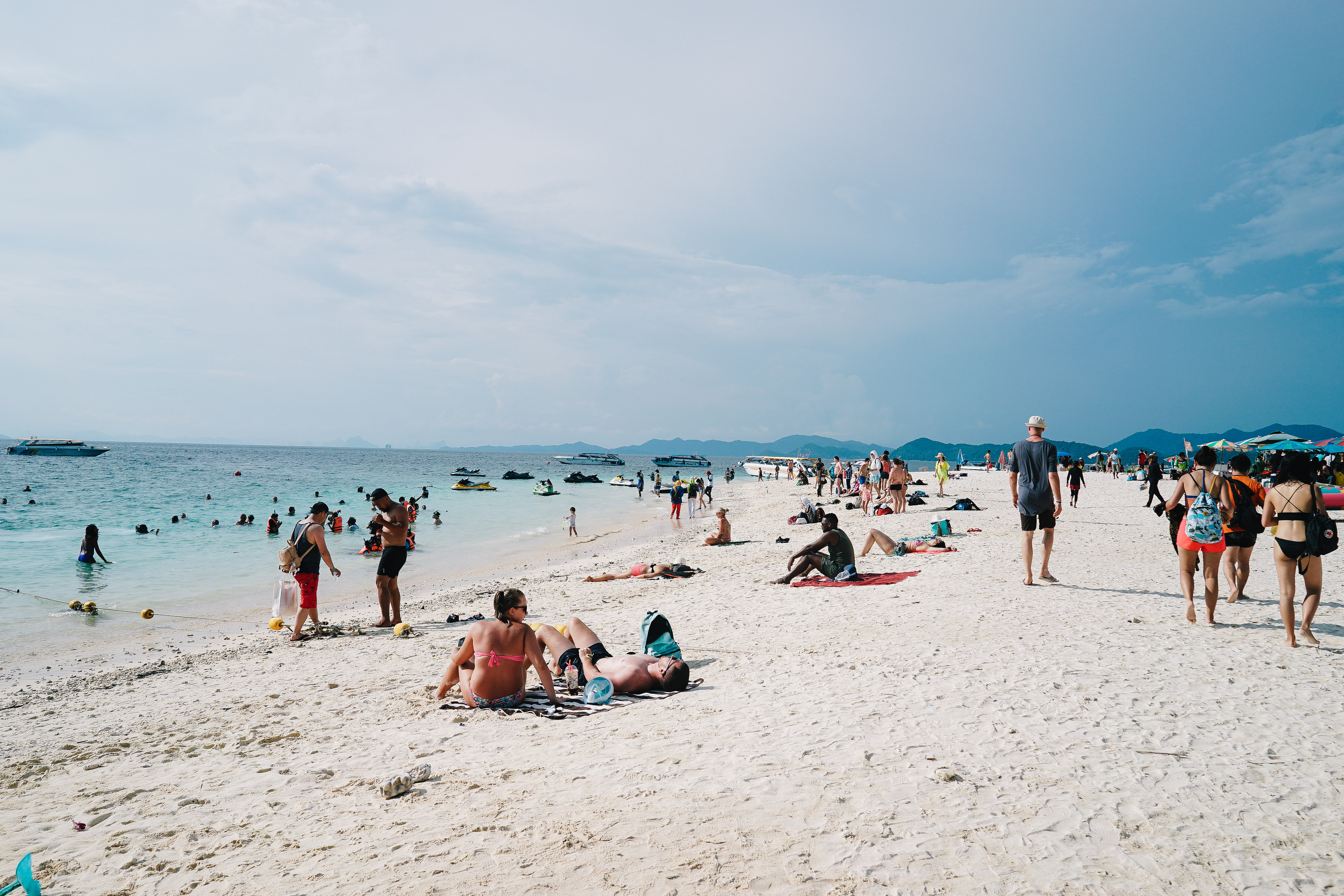 In fact, Phuket is the perfect base for island hopping in the Andaman sea. You'll get to discover the spectacular natural beauty of the azure sea, green-clad limestone islands and amazing dive sites; all within a day trip from where you stay on the main island.
With 32 islands around Phuket, the biggest problem is that you're spoilt for choice. How do you choose which island to visit that best suits your timeframe?
We've shortlisted the must-visit islands and organised them based on their clusters to help narrow down your search. We'll also share some day itineraries that cater to just about every type of island hopper!
6 Phuket Island Clusters to Explore
1) Koh Phi Phi (Phi Phi Island)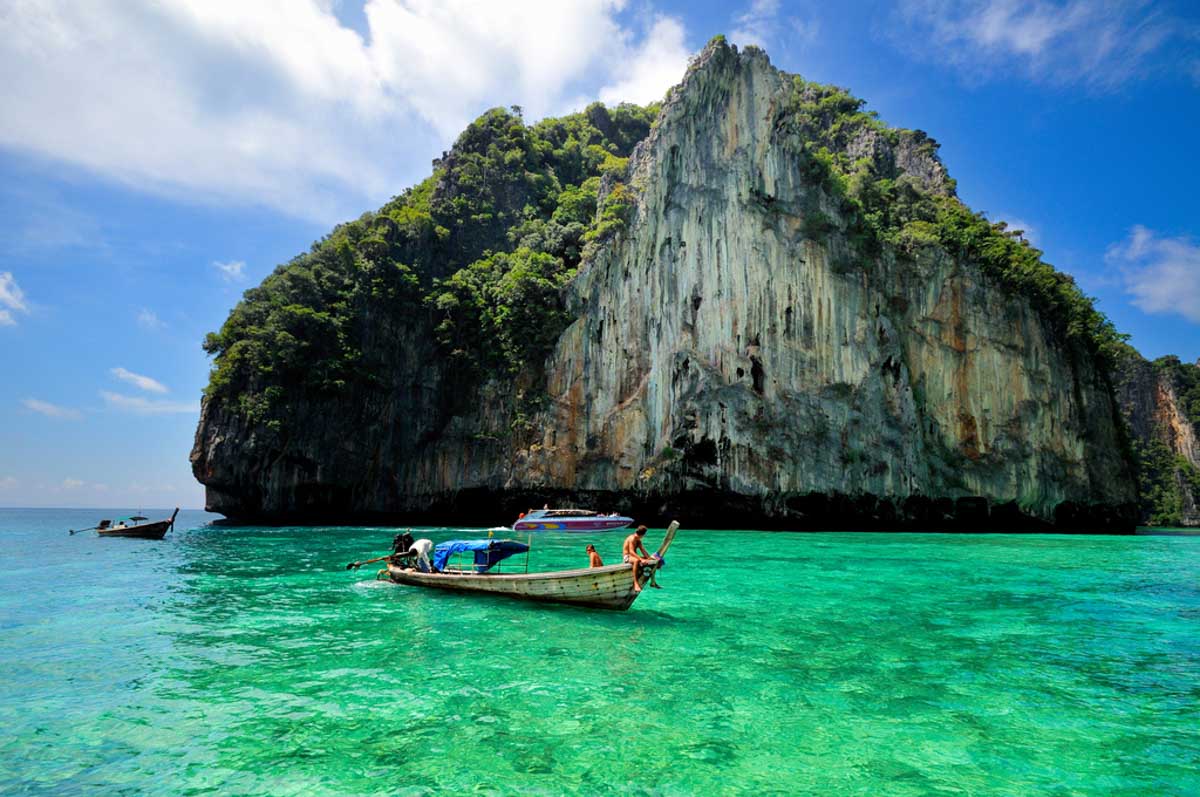 Phi Phi Island is almost a household name for its vibrancy and intensity as a party island and epicurean paradise, known to draw in the young, stylish and energetic. Split into two main segments — Phi Phi Don and Phi Phi Leh — the opposing coasts tell very different stories.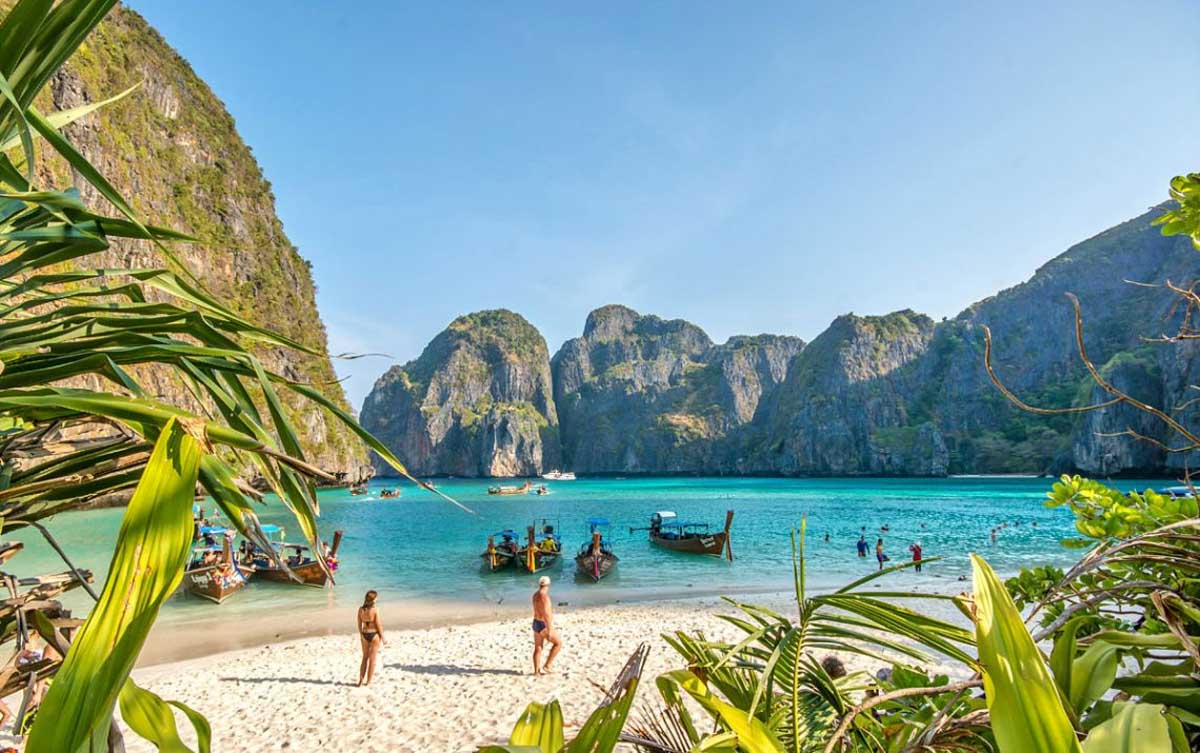 Phi Phi Don is associated with all-night parties and pristine beaches to recover on in the day. If this sounds like your kind of holiday, check out our guide to Phuket's nightlife.
Phi Phi Lee, on the other hand, draws in the crowds with Maya Bay, a popular site for travellers who have seen the movie or read the book, The Beach. The bay, sheltered by 100m-tall limestone cliffs on three sides hosts several tiny beaches that disappear during high tides. Definitely check those out when you are there during low tides.
In the surrounding area, Pileh Lagoon offers an unbeatable swimming experience in crystal clear waters with colourful fish below the water's surface.
2) Phang Nga Bay (James Bond Island, Hong Island)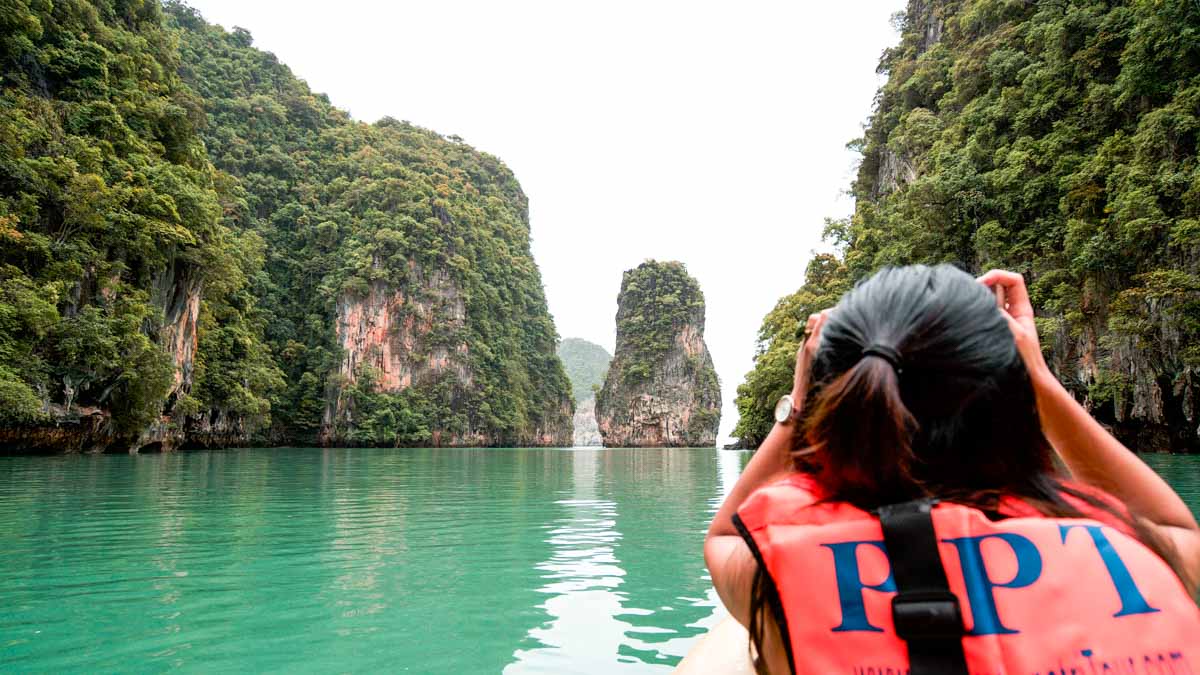 Located north of Phuket, Phang Nga's iconic point of attraction is the James Bond Island, or Koh Ta-Pu (Nail Island) as the locals know it. Its name comes from its feature as a backdrop for the James Bond movie, The Man with the Golden Gun.
The rocky pinnacle is nearly 20 metres high but only has a diameter between four and eight meters. It is currently under national park protection which prevents boats from coming too close, though, so you can only see it from afar.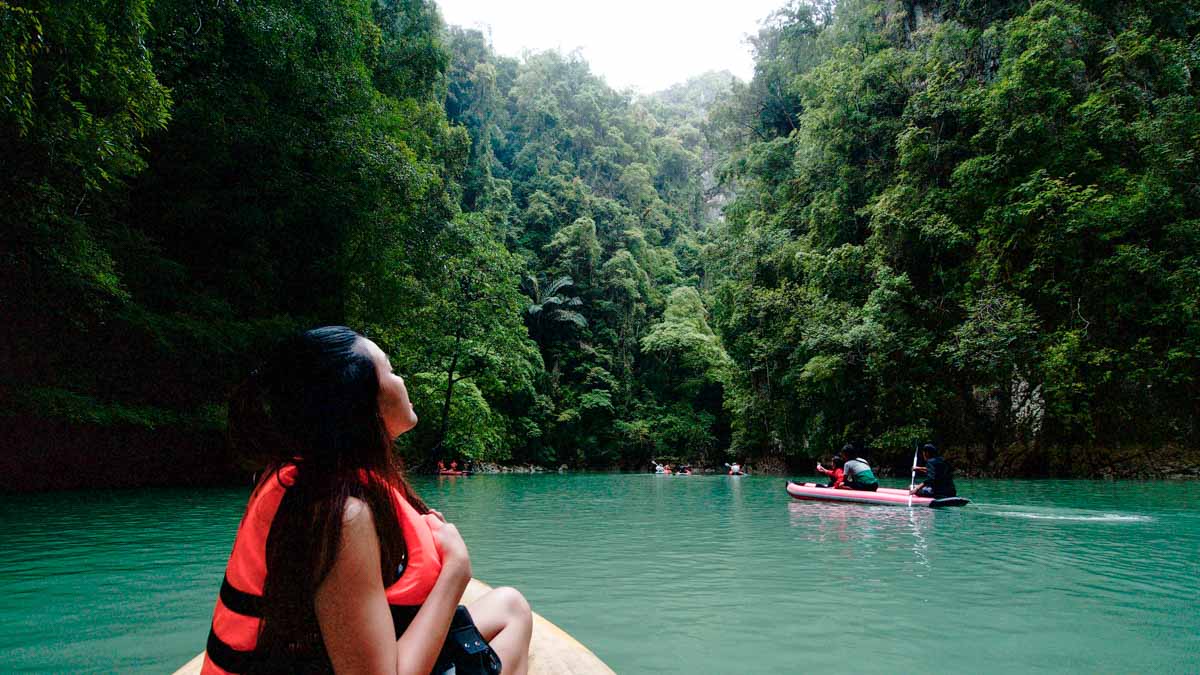 In this cluster, Hong island is another worthy island to visit. Pristine and untouched, it features an enclosed lagoon that lies within a dramatic cliff-lined meander of the island's waters, rewarding visitors with a stunning view.
The lagoon is best explored via kayak or canoe as it is unreachable by speedboats. If you're looking for some peace and serenity, the uninhabited island provides the ideal respite away from the hustle and bustle of tourist crowds in James Bond Island.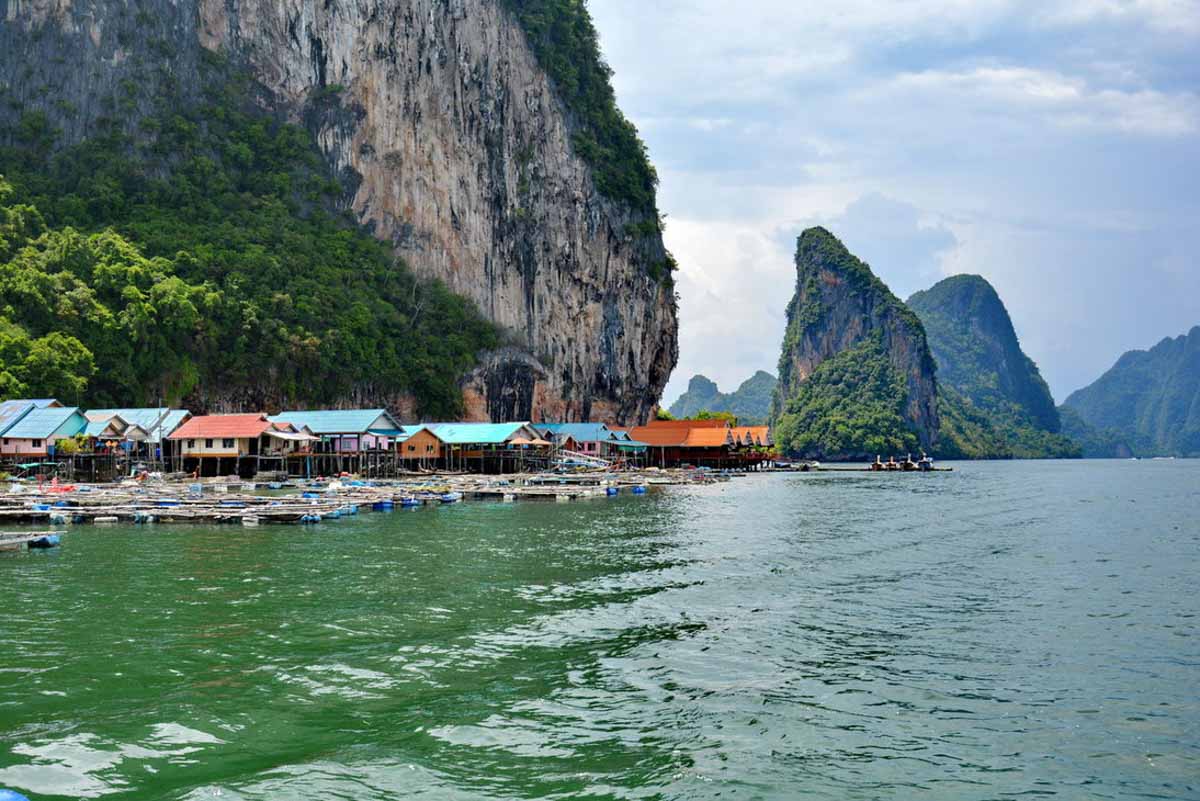 Don't leave without giving Koh Panyi a visit! It is a little Muslim coastal village built on stilts perfect for some sightseeing and a seafood lunch facing the sea. The village also provides one of the more spectacular views of the Andaman Sea.
The villagers are proud of their heritage and will not hesitate to help you understand and appreciate rural life better. Make sure to visit its one-of-a-kind floating football pitch, that came about from the villagers' love for football. There's a touching story behind it!
3) Similan Island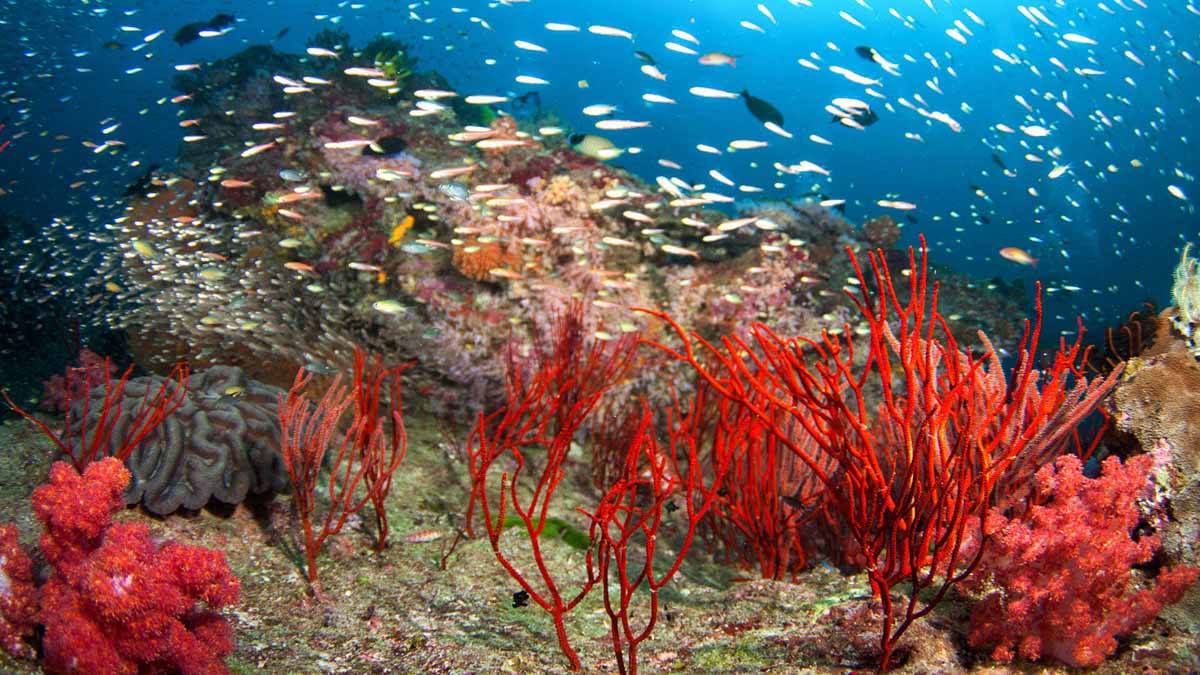 This island is more eye-catching than its… interesting name (yes, Singaporeans, we're talking to you). Slightly further out of Phuket, Similan Island is one of the hidden gems of the Andaman Sea.
The water surrounding the island is warm and incredibly clear. It is also home to a wide variety of rare and endangered marine life that hide beneath huge boulders that have fallen into the sea. People also dive around here because it's recognised as one of the world's more exhilarating dive spots!
4) Racha Island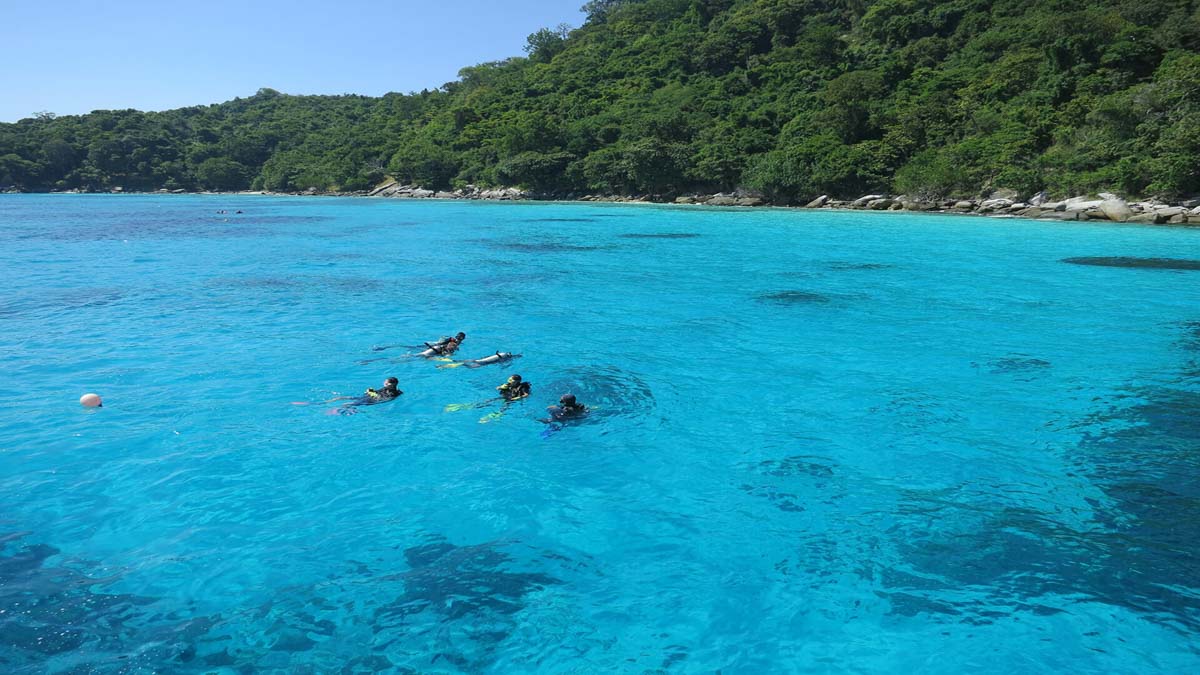 Like Similan Island, Racha Island is known for amazing snorkel and dive sites for both beginner and advanced divers. Jet skiing and parasailing are officially banned here, though, which makes it less alluring than other spots.
The silver lining is you still get to indulge in the unspoiled scenery of the island and expansive white-sand crescent bay without much of the crowds!
Read also: 72-Hour Phuket Itinerary Away from the Crowds – A Side that Most Tourists Miss
5) Coral Island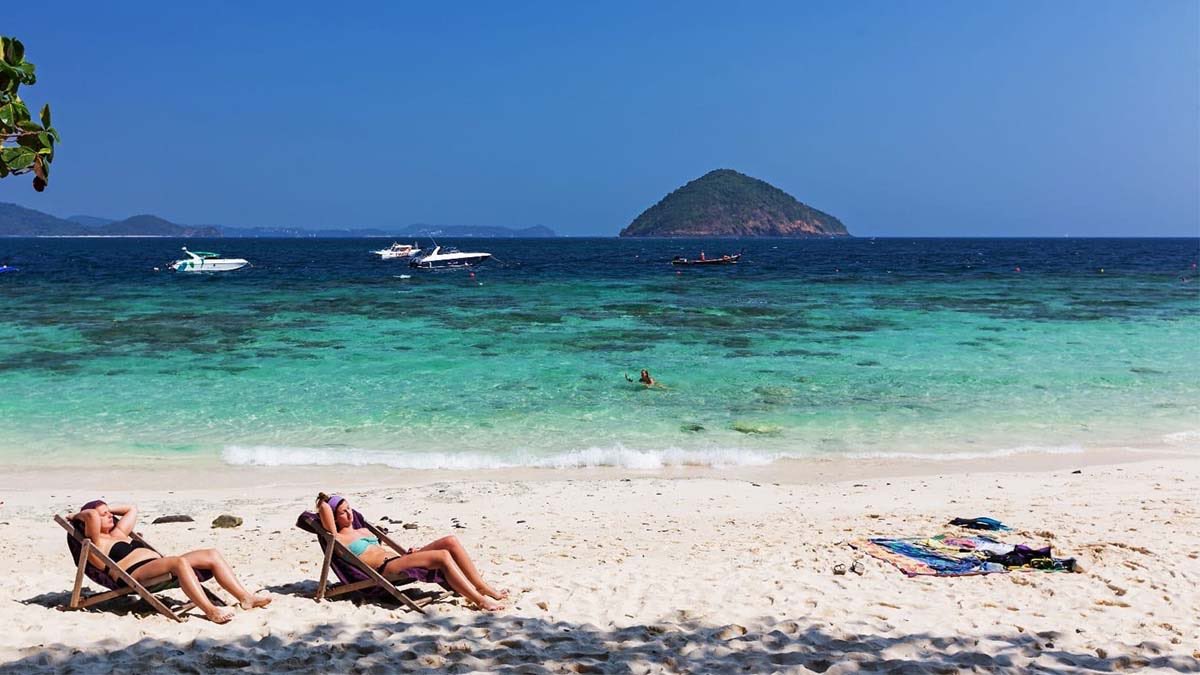 As its name suggests, Coral Island is known for its multi-coloured coral reefs that are home to exotic tropical fish. Every passionate marine explorer should make a trip down to experience the huge playground of wildlife and coral. There are also plenty of water activities available such as banana boat rides, parasailing and sea-walking.
The island's two main beaches, Long Beach and Banana Beach feature long stretches of white sand, perfect for an afternoon of suntanning and relaxation.
6) Diving Islands (King Cruiser Shipwreck, Shark Point & Koh Dok Mai)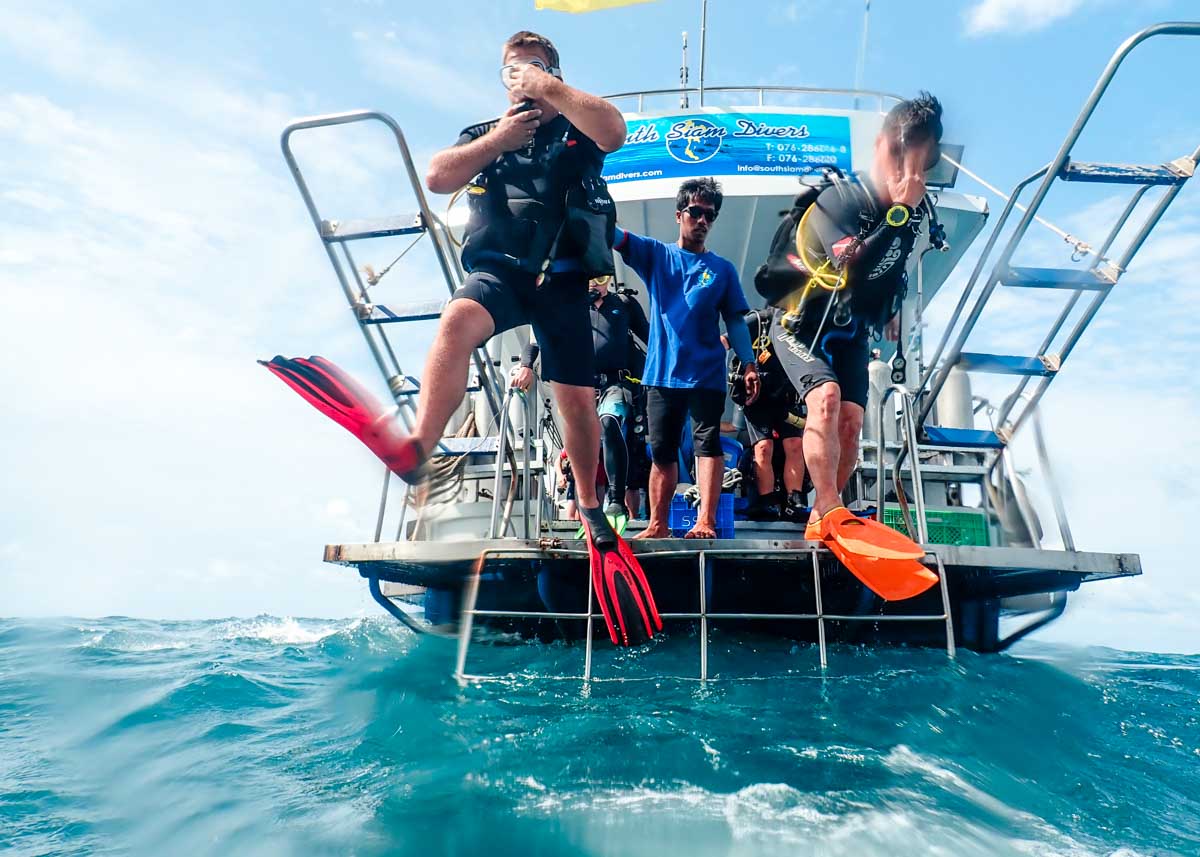 King Cruiser Shipwreck, Shark Point & Koh Dok Mai are well-known premier dive spots in Phuket, each with its own distinct quality that draws divers from all over the world.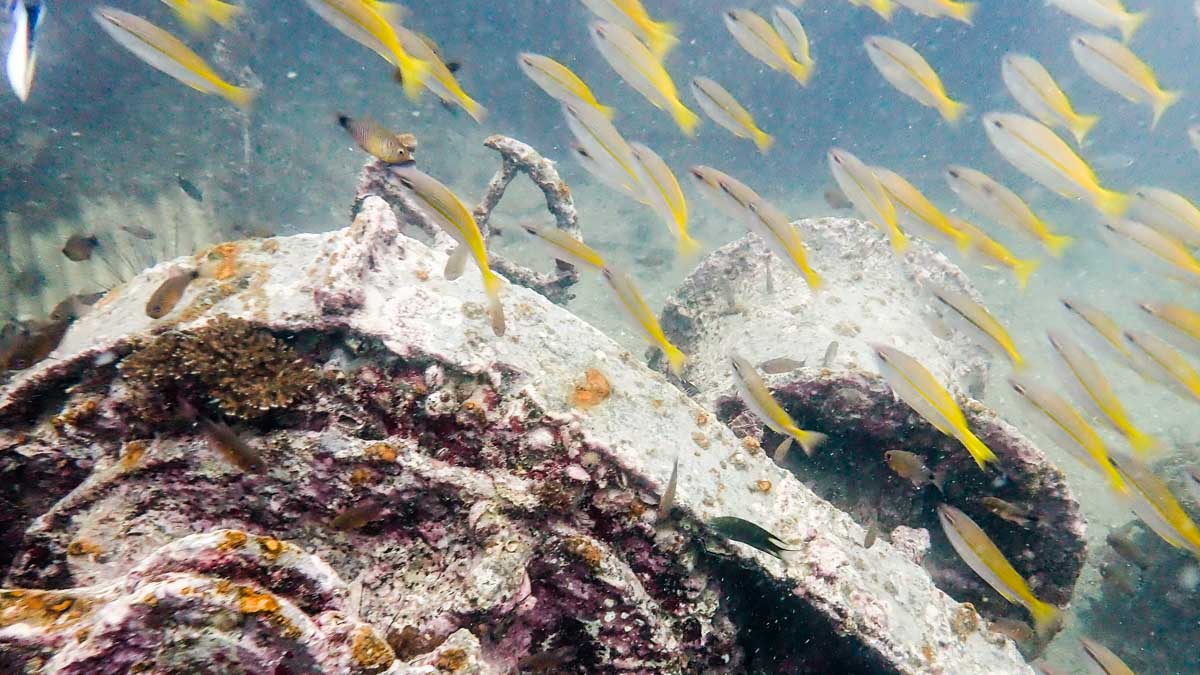 The King Cruiser Shipwreck is one of the most easily accessible and truly "alive" wrecks in Thailand. What happened was a collision between the daily ferry and Anemone Reef (a local dive site) in 1997. Thankfully, no lives were lost and it is now a fantastic artificial dive site populated with large schools of fish.
Shark Point is one of the prettiest dive sites featuring three underwater pinnacles that are completely covered in soft corals, anemones, barrel sponges and sea fans.
Koh Dok Mai is a big limestone rock that stands vertically out of the sea. Beneath sea level it is a spectacular wall dive with diversified flora and fauna and an amazing variety of marine life. Watch out for the two big caves on the east side which allows for closer inspection of the spectacular limestone structure.
How to Island Hop in Phuket
1) Longtail or Ferries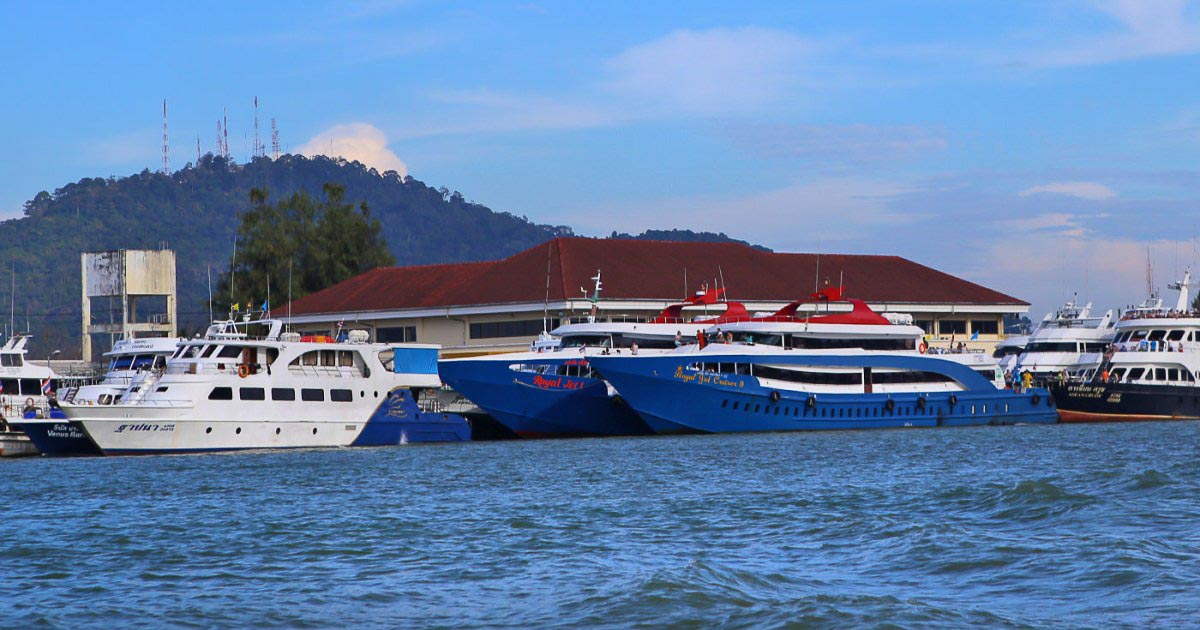 Independent hoppers can get to main islands like Phang Ng Bay and Koh Phi Phi via this method, though your route will be bounded by boat schedules that typically only have a morning and afternoon service which isn't the most convenient.
There are two preferred piers to travel out of Phuket main island, each with numerous ferry operators for you to choose from. Rassada pier is near Phuket Town and Chalong Bay is in the southeast.
Rides costs approximately ฿600 (~S$25.36) for a one-way journey to Phi Phi Island and takes about two hours to get there. For less hassle, you can book in advance online but head down to the pier and book directly for the best price!
2) Private Charter Longtail Boats or Speedboats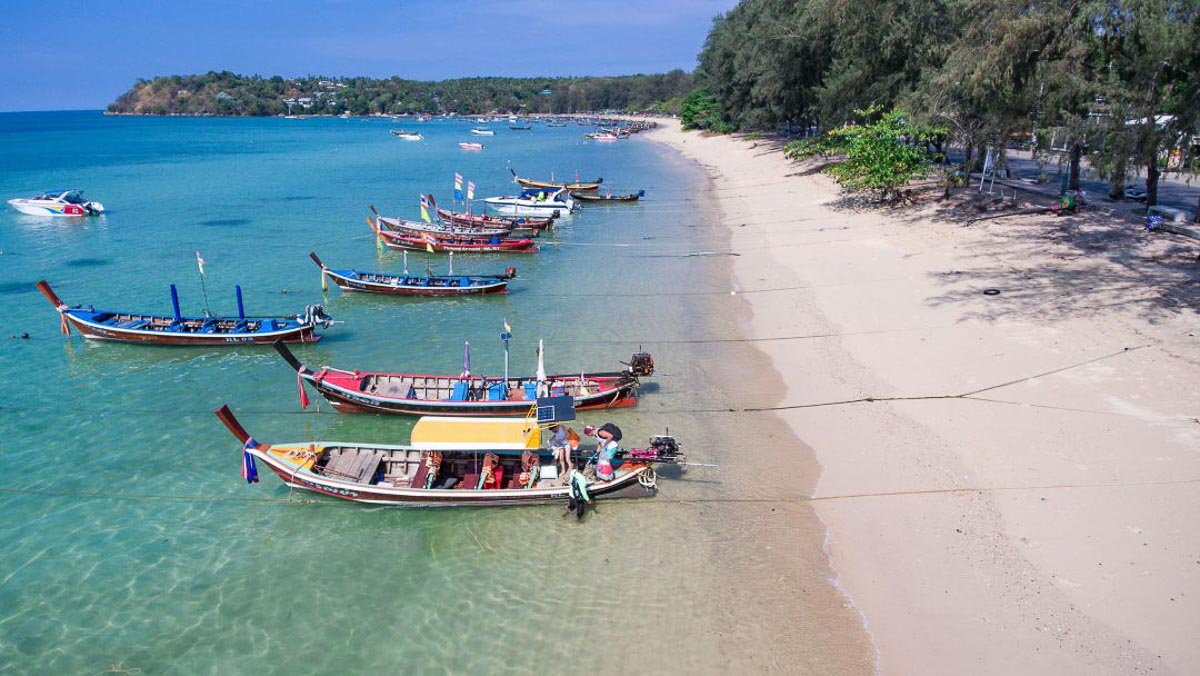 For smaller islands like Similan Island and Racha Island with fewer transportation options, private charter is an option. Longtails and speedboats are readily available for hire from most beaches, but Rawai beach at Phuket's far south has the cheapest options.
There's a community of traditional fishermen who are more than happy to rent out their boats. A longtail boat costs about ฿5500 (~S$232.54), with fuel included for a full day trip to Racha and one to two nearby islands. Renting smaller speedboats (for about 10 pax) typically begin at around ฿22,000 (~S$930.14) for a full day hire. Prices vary depending on the route and travelling time.
It is critical to agree on a precise route and the exact price when you are bargaining. Thai boatmen are fond of taking guests to places with lots of tourists. Not because they're luring you into tourist traps, but because it's the Thai way as most Thais do not like going to less known places. So if you intend to check out smaller, less popular islands, make sure you and the captain have a firm understanding on that.
3) Island Hopping Tours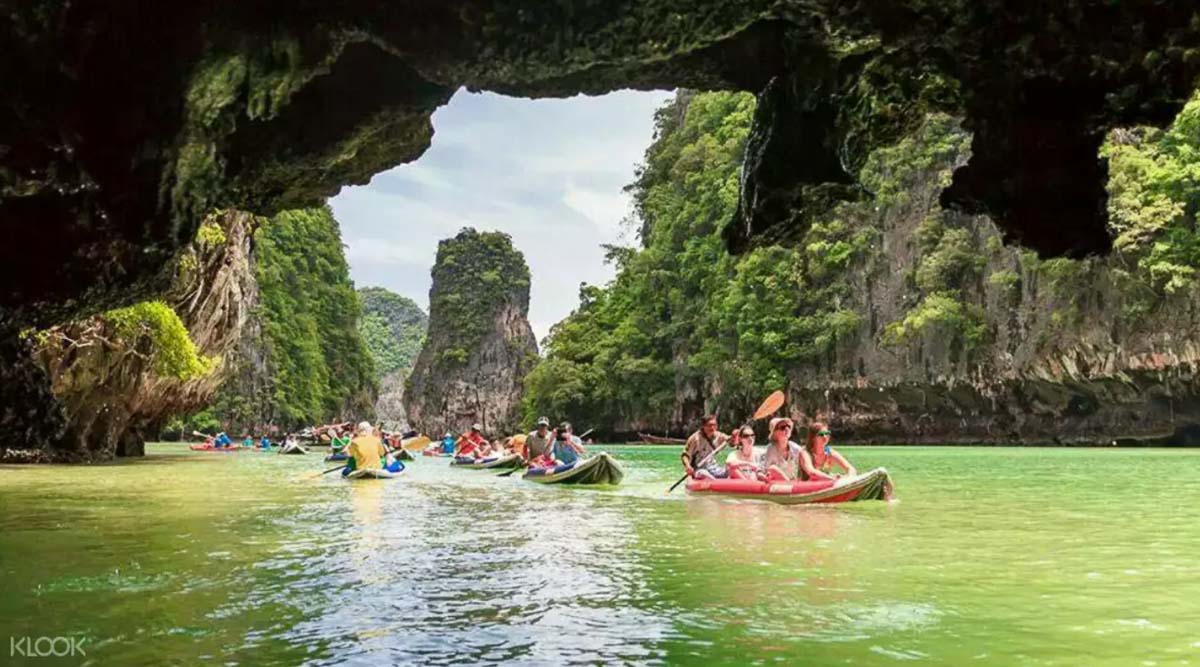 Island hopping tours are another popular option, even more so than free and easy options due to its convenience. Understandably, tours are seen as less desirable compared to independent exploration due to limited flexibility and potentially large groups but an informative stress-free itinerary makes it a pretty reasonable offset.
A huge plus for tours is the ability to visit a number of islands at one go instead of being limited to the main island where the main dock for public ferries is. Additionally, it is actually more cost effective as tours are all-inclusive with transport, food and activities thrown in together.
Island hopping tours are aplenty online and easily available at Phuket's piers and Patong area. They are all attractively priced so choose base on the attractions the tour covers.
3 Phuket Island Hopping Itineraries for You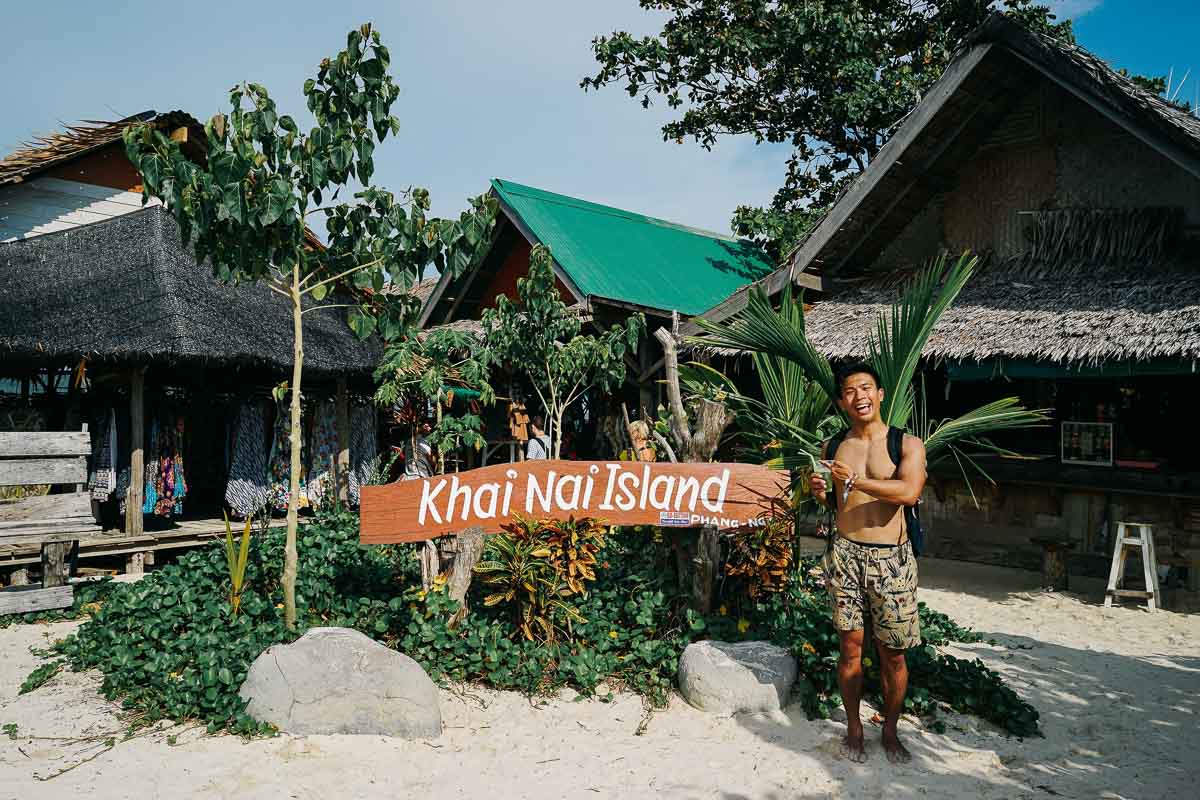 With the islands you'd like to visit in mind, now focus on the experience you want to get out of it, be it an adventure, relaxation, or a romantic getaway. No problem if you wanna mix it up, either! The beauty of day tour itineraries is that you can mix and match the available options for different days to have a complete Phuket island hopping experience.
Klook offers plenty of island combinations for you to consider, but here are our favourite ones:
1) Light-hearted Adventure Around Phi Phi & Khai island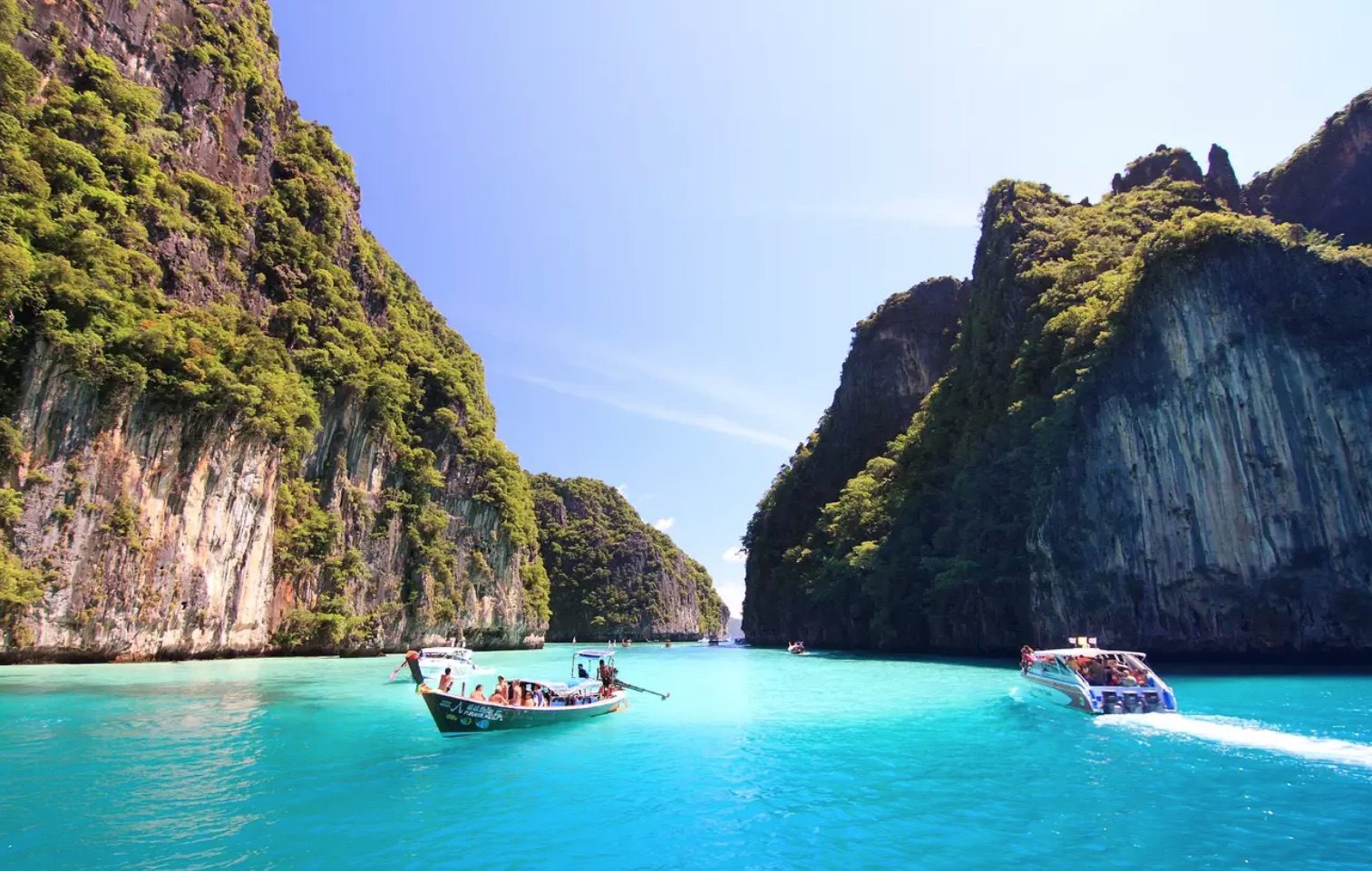 Explore Phuket's 'must-see' Phi Phi islands and more with its surrounding smaller islands on this Phi Phi and Khai Island day Tour.
Begin your day with a swim in the turquoise waters of Pileh cove and Maya Bay. Remember to bring your camera along, because you'll get to capture vibrant turquoise green waters, powdery white beaches, steep cliffs and beach-front jungles all at once!
Next is a boat trip into the Viking Cave where sea swallows dwell to observe the harvesting of bird's nest. There will be a quick stopover at Monkey Bay to take pictures with its furry inhabitants, before a short stopover at Phi Phi Don for lunch.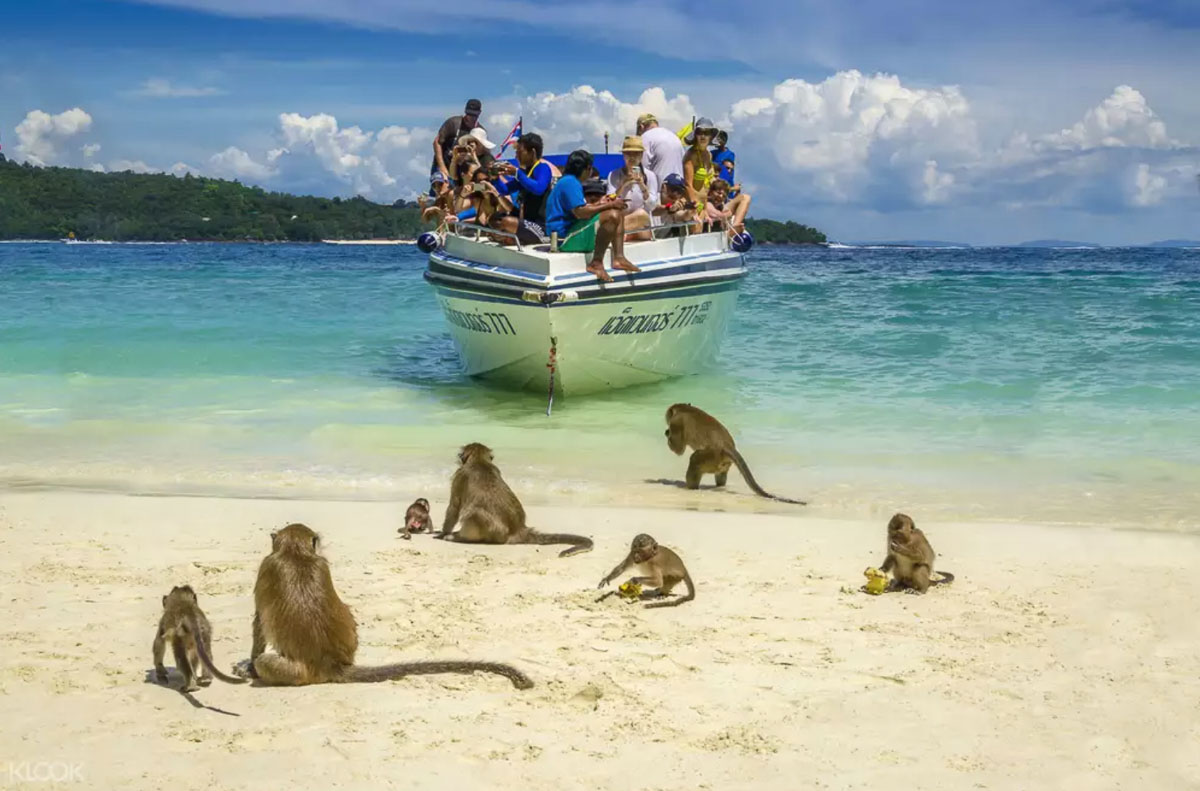 The tour ends with snorkelling at Khai Nok island, which is home to vibrant marine life and crystal clear waters. Here, you can opt to participate in other water sports like jet skiing and banana boat, subject to top-up fees.
*Pro-tip: When commuting on the speedboat, sit inside and avoid the front for a less bumpy ride. Also, avoid a heavy breakfast and don't constantly look down at your phone if you want to avoid seasickness! If necessary, complimentary seasick pills are handed out.
2) Relaxing Sightseeing around Phang Nga Bay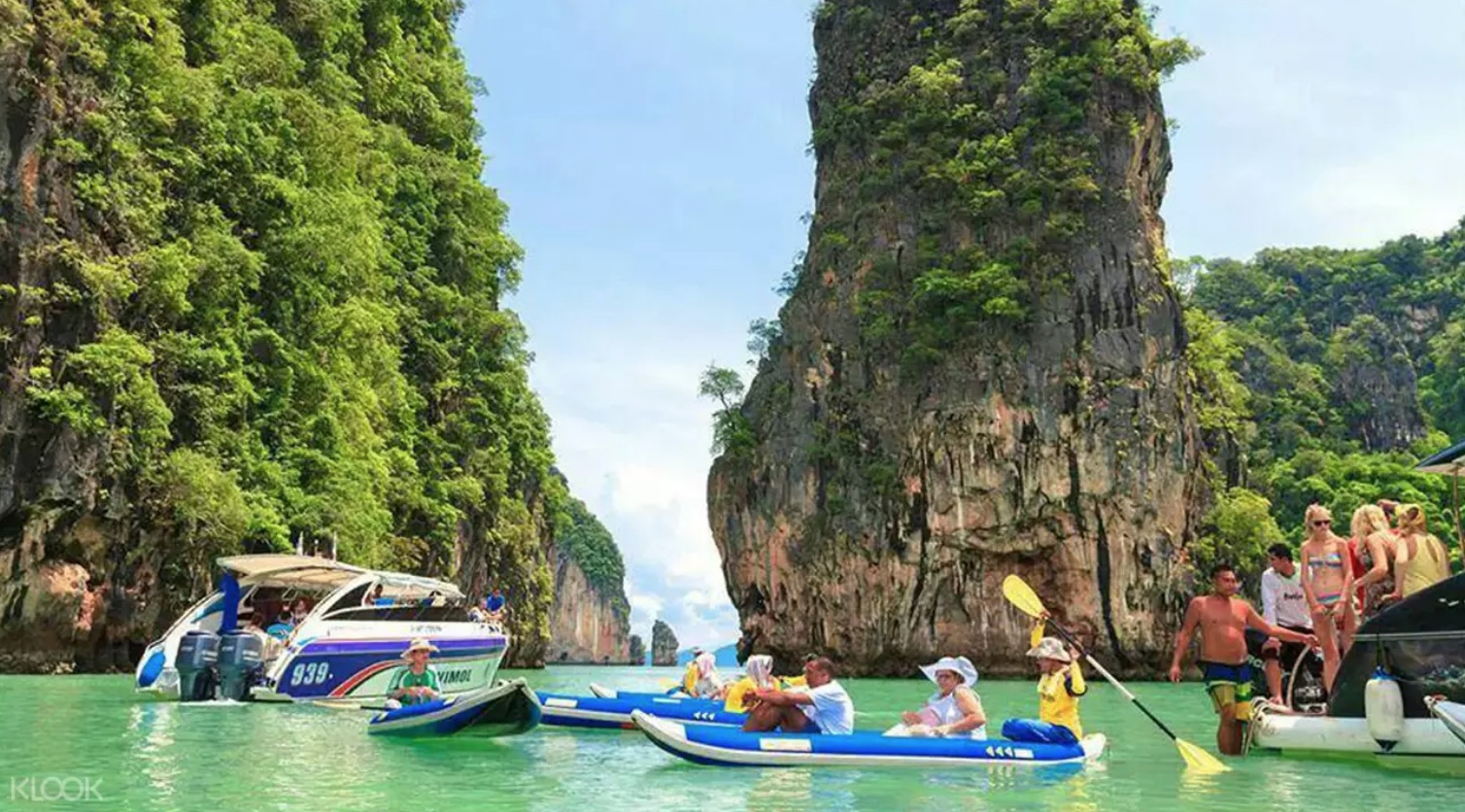 Need a relaxing morning after exploring Phuket's night life? The James Bond Speedboat Tour lets you sit back and explore James Bond Island and its surrounding islands.
They even provide photography/videography services throughout the tour so you can bring home the memories on the trip. It's at an additional cost of ฿1200 (~S$49.30) on CD and ฿1500 (~S$62) on DVD but the quality is definitely commendable.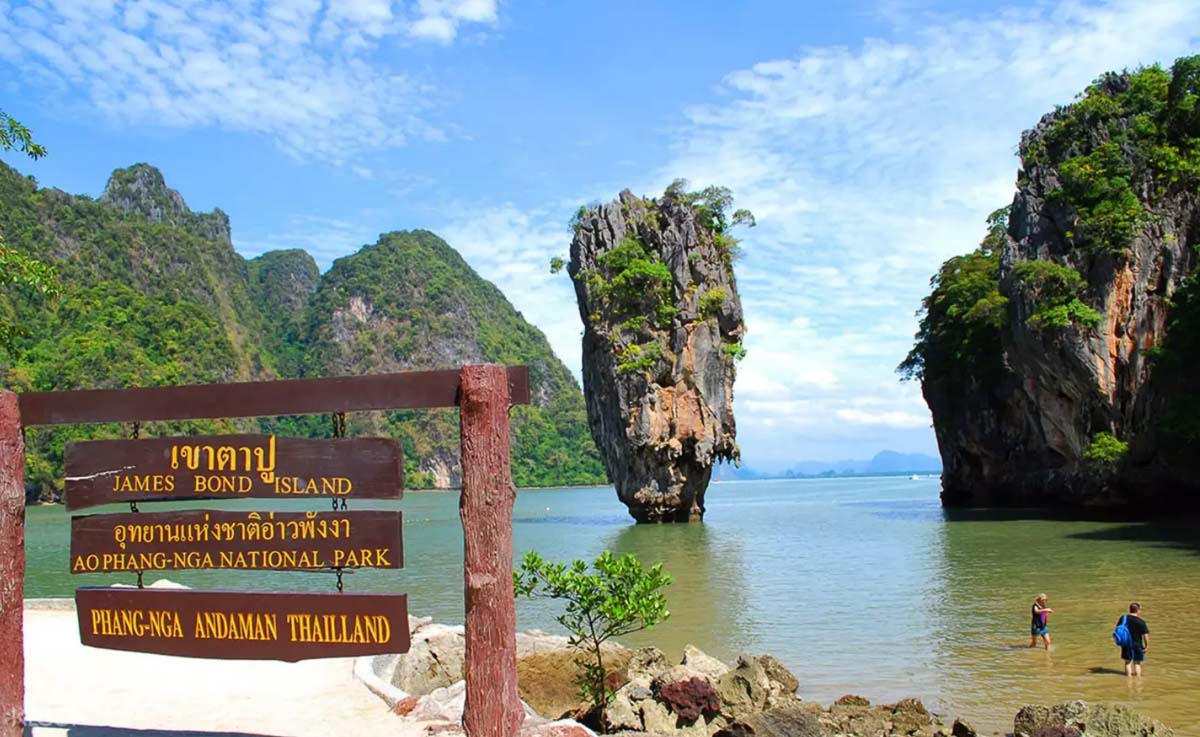 Start off with Panak Island, an island known for its iconic caves and hidden enclaves. Look out for the Mangrove Cave! In the late morning when the tide is low, the cave becomes a tunnel that leads to another hidden enclave on the other side. Here, you can take that Instagram shot without tourists in the background.
Hong Island is up next. Opt to kayak for a closer look at James Bond Island and the incredible rock formations. If time permits, you might be able to explore the smaller islands unreachable by the larger speedboats. Lunch awaits at the Koh Panyi, the little coastal village brimming with culture. The tour ends with some free and easy time at Naka Island. Sunbathe here or chill out and enjoy the sunset from one of the many bars.
*Pro-tip: Book your tour within the months of November to March to enjoy the best scenic views and perfect swimming conditions. During this season, Phuket is mostly rain-free with nice sunny weather.
3) Diving Escapade to King Cruiser, Shark Point & Koh Dok Mai
Triple Dive day trip takes your diving experience up one notch with Phuket's off-the-coast premier dive sites. For an effortless dive experience, it takes care of everything from hotel transfers to food onboard to insurance. Diving equipment is available for loan at an additional cost.
To participate, a diving qualification of at least Open Water Diver or equivalent is required. There is also a minimum requirement of 10 past dive experiences. However, we recommend taking a refresher course if you have not dived in a while (6–12 months), for your safety!
For divers who don't meet the requirement, you can still participate with the supervision of a trained instructor at an additional surcharge of ฿1500 (~S$63.10) per day.
4) Other Mix-and-Match Options
For more tours to mix and match with, consider these other options:
(1) Phang Nga Bay Sunset Dinner & Canoeing – For a romantic getaway
(2) Racha & Coral Island Day Tour by Speedboat – For an adventure-packed escapade
(3) Similan Island Day Trip – For a diver's paradise*
* – Similan Islands are only open from mid-October to mid-May due to unsafe weather and sea conditions. So don't miss a chance to visit them when they're open to the public! The time varies each year so always check before planning a trip out there.
How to plan your Phuket Island hopping tour — with Klook!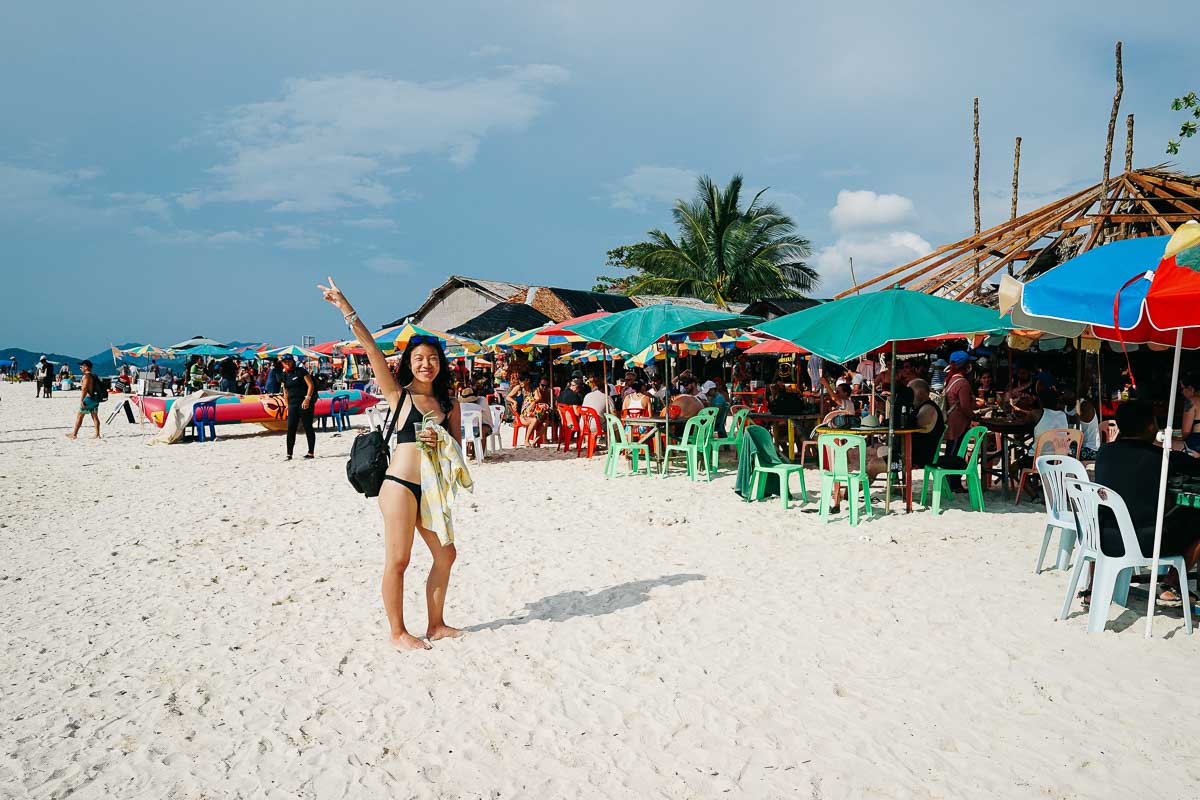 For island hopping in Phuket, we definitely prefer going on tours because they're stress-free and value for money. Figuring out the ferry schedules is enough a headache, let alone the complexity in planning activities!
Sure, you could book at the travel kiosk in Phuket itself, but you'll be simply overwhelmed with the infinite amount of choices. And from my experiences, with inclement weather commonplace in Phuket, getting a refund or trying to reschedule at these kiosks are a nightmare.
We booked tours with Klook because of its convenience, safety, and best price guarantee. After scrolling through their numerous hand-picked activities, our booking was immediately confirmed and saved in an app that we could view offline. That is something I appreciated as in the past, poor internet connectivity prevented vouchers from loading. Also, the superb customer support makes refunds and reschedules during bad weather a breeze.
Their all-inclusive day tours also allow you to discover the different islands and experience the best each island has to offer. Find the tour that caters to your preferences and budget with a diverse mix of options, and don't forget, you're not limited to just one tour! 😉
Book your favourite tours now and let the epic island hopping adventure begin!
---
This post was brought to you by Klook.
For more travel inspiration, follow us on Facebook, Instagram, and YouTube. 
View this post on Instagram