This Hakone guide will show you the best route to getting around Hakone — especially for those who only have a day to spare.
Hakone felt a lot like exploring Disneyland — think pirate ships, old trains that zig zag up the mountains and cable ropeways that hover over foggy volcanic valleys. After spending a few days in Tokyo, Hakone was truly a whole new world.
Throw in onsens and a view of Mount Fuji across the lake, it's no wonder why locals from Tokyo love hopping by for the weekend.
Read also: 10 Day JR Pass itinerary from Tokyo to Osaka for under S$1.1k
Getting Around With A Hakone Free Pass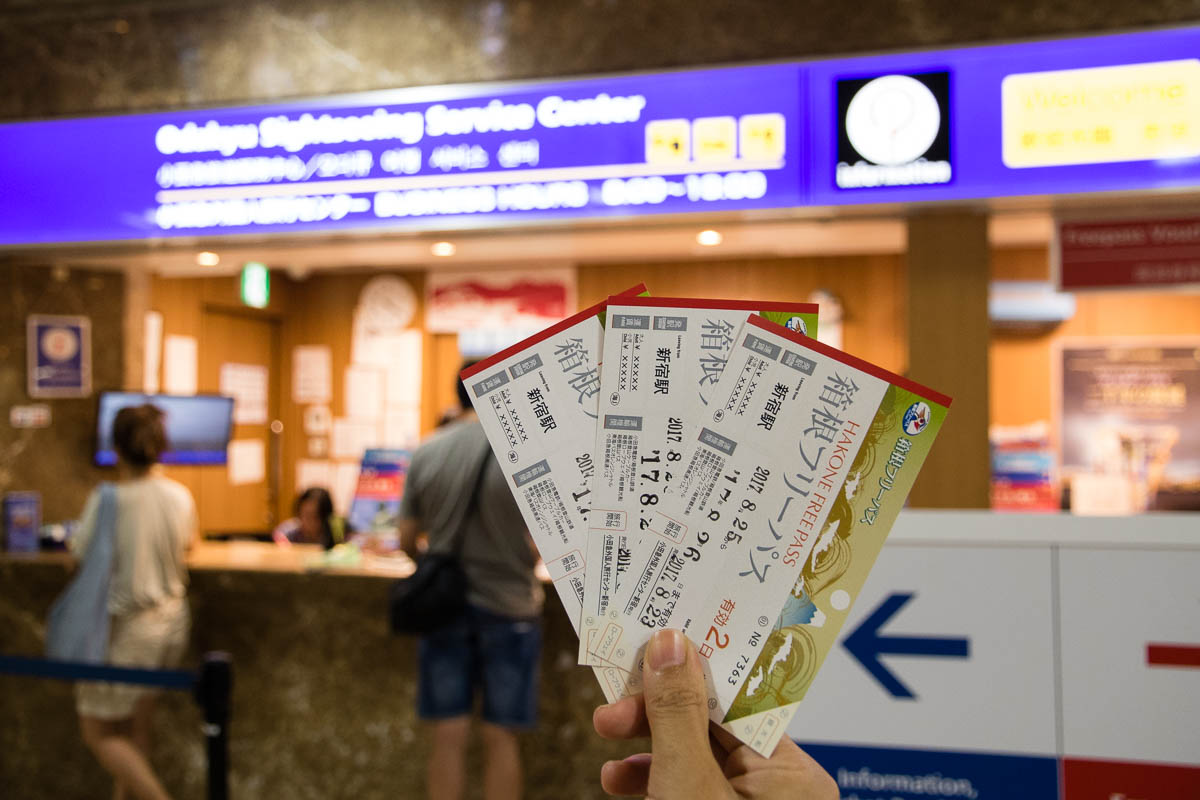 This is the only transport pass you'll need to cover all the key sights in Hakone. It comes in a 2-day (¥5,700) and 3-day (¥6,100) option and includes all the different transport needed to reach the main attractions as well as discounts on certain vendors.
We got the 2-day Hakone Free Pass through Klook for ~S$62 and collected them at the Odakyu Sightseeing centre (Shinjuku Station). If you're following this itinerary, we'd recommend collecting it the day before so you can catch the first train. The Odakyu counter only opens at 8AM.
*Jan 2020 Update: The 2-day pass now costs ~S$72 and the 3-day pass costs ~S$77
If you're wondering whether the pass is worth its value since we're only using it for a day, find out from our budget breakdown at the end of the post.
Getting from Tokyo to Hakone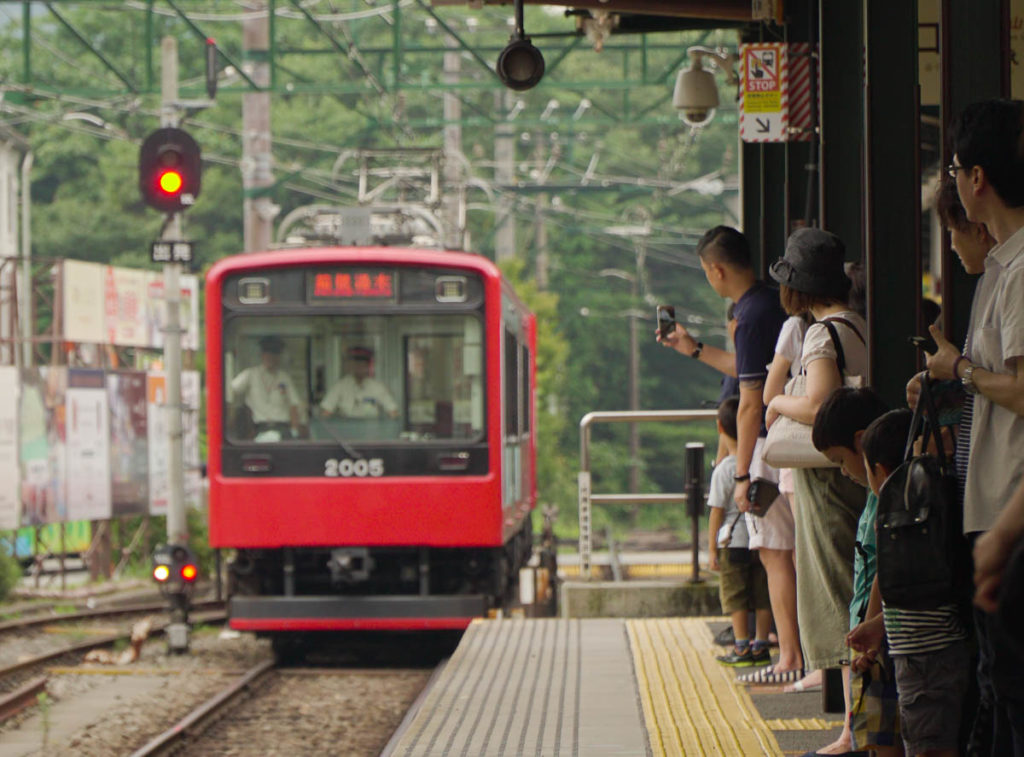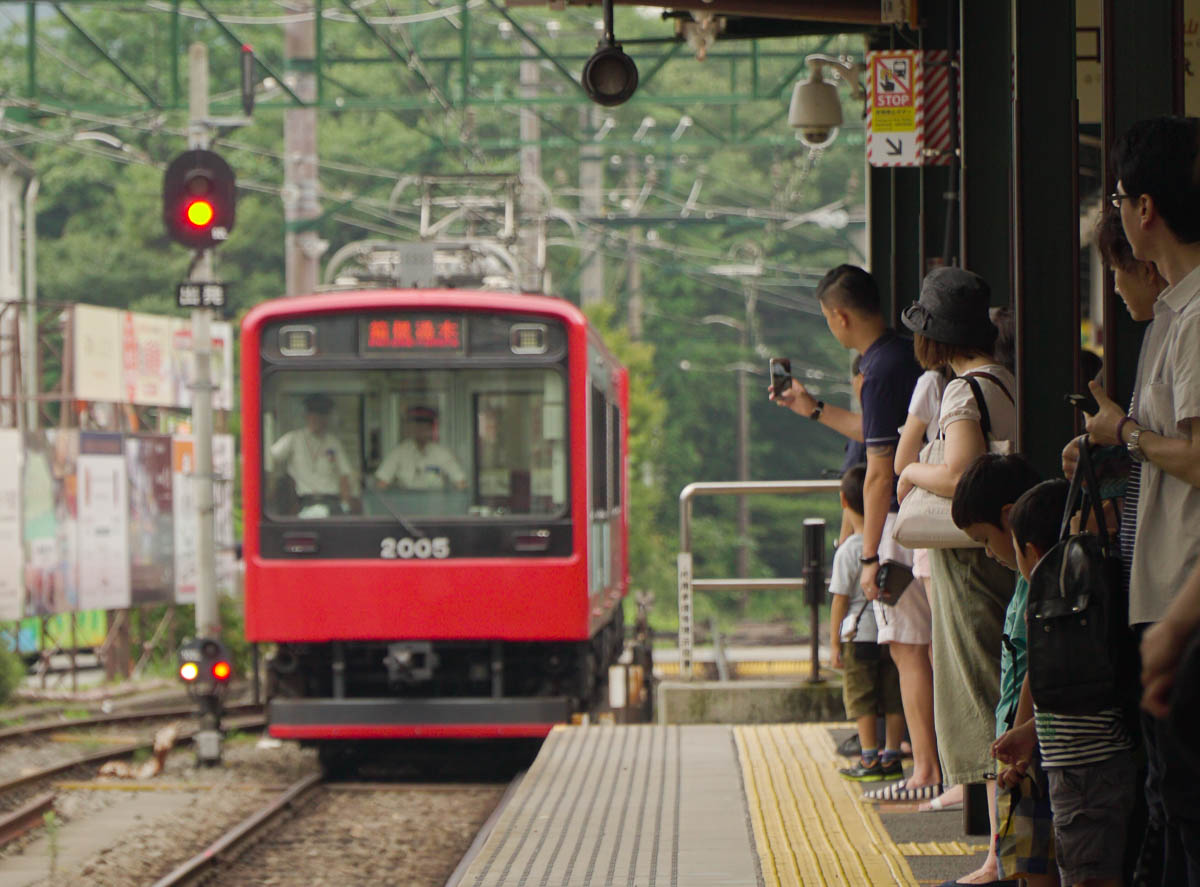 Budget Option via Odawara
Included in the Hakone Free Pass is the ride from Shinjuku to Odawara station (85mins) via the Odakyu Line. At Shinjuku station, show your Hakone Free Pass at the manned gantries to have it stamped.
From Odawara, transfer to the Hakone Yuzan train and get off at Hakone Yumoto Station; where your adventure begins!

Premium/Direct Option (Romance Car)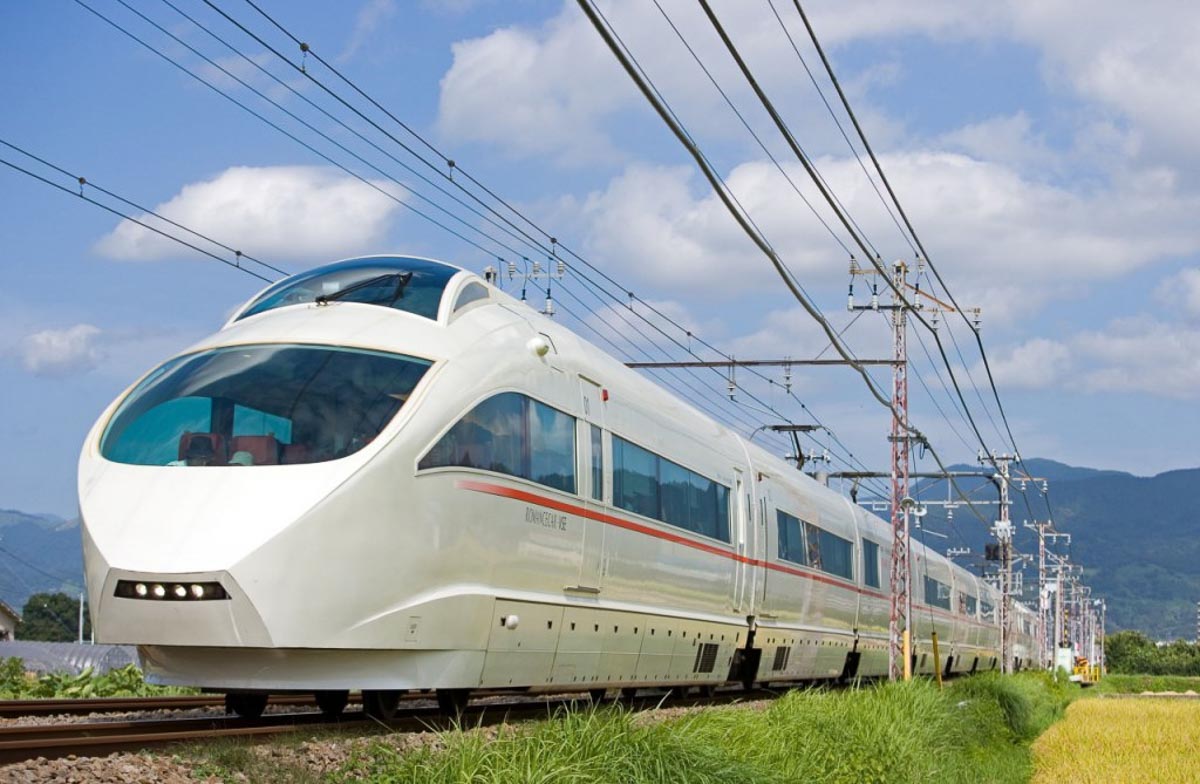 Photo credit: Odakyu Electric Railway
A more convenient route is via the Romance car. This requires a ¥890* top up on top of the Hakone Free Pass but you get to ride in the train with large panoramic windows. This train also travels direct from Shinjuku to Hakone Yumoto station so there's no need to change trains at Odawara.
*Mar 2018 Update: Top up for the Romance Car now costs ¥1090 one-way (Shinjuku to Hakone-Yumoto station) instead of ¥890.
Hakone Day-Trip Itinerary (Clockwise Route)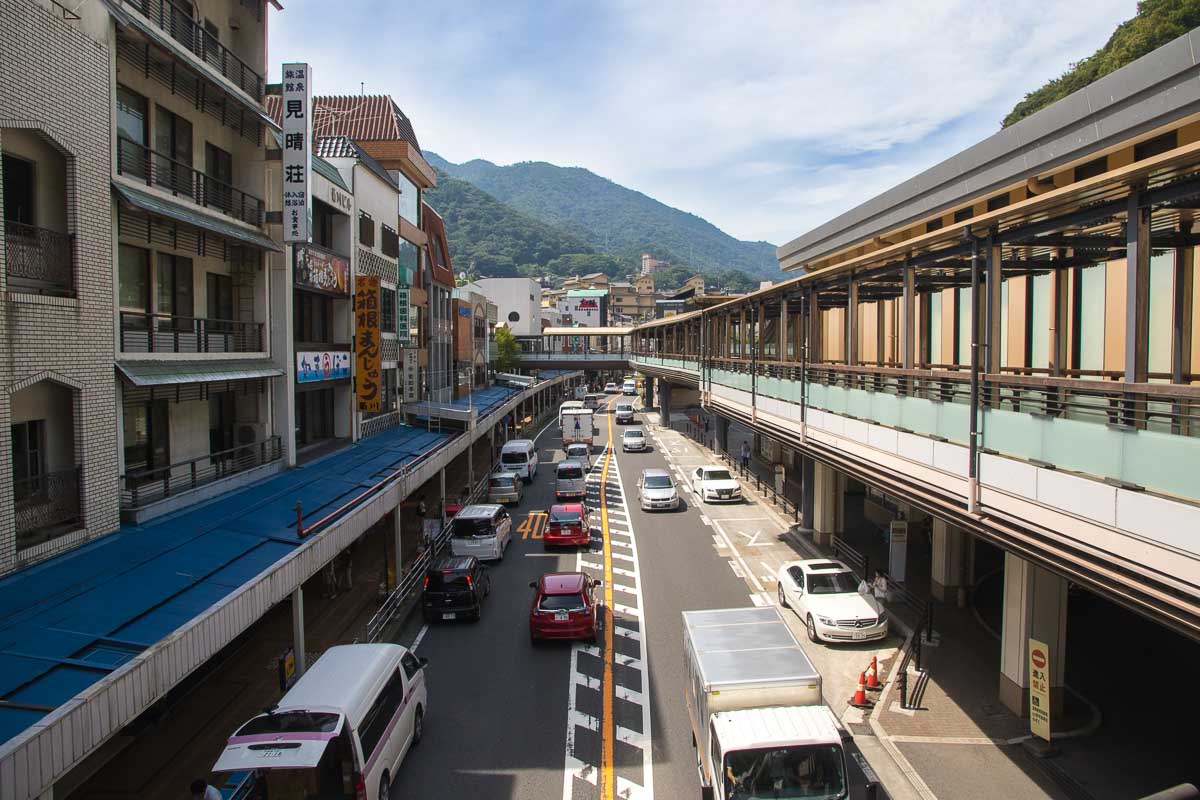 From Hakone-Yumoto station, all the main attractions can be covered in a circle around Hakone so there's 2 ways around it. Most people take the anti-clockwise route starting from taking the Hakone Tozan train to Gora and ending at with a bus ride from Moto-Hakone. This route is ideal because the Hakone Ropeway that brings you to Owakudani closes at 4pm.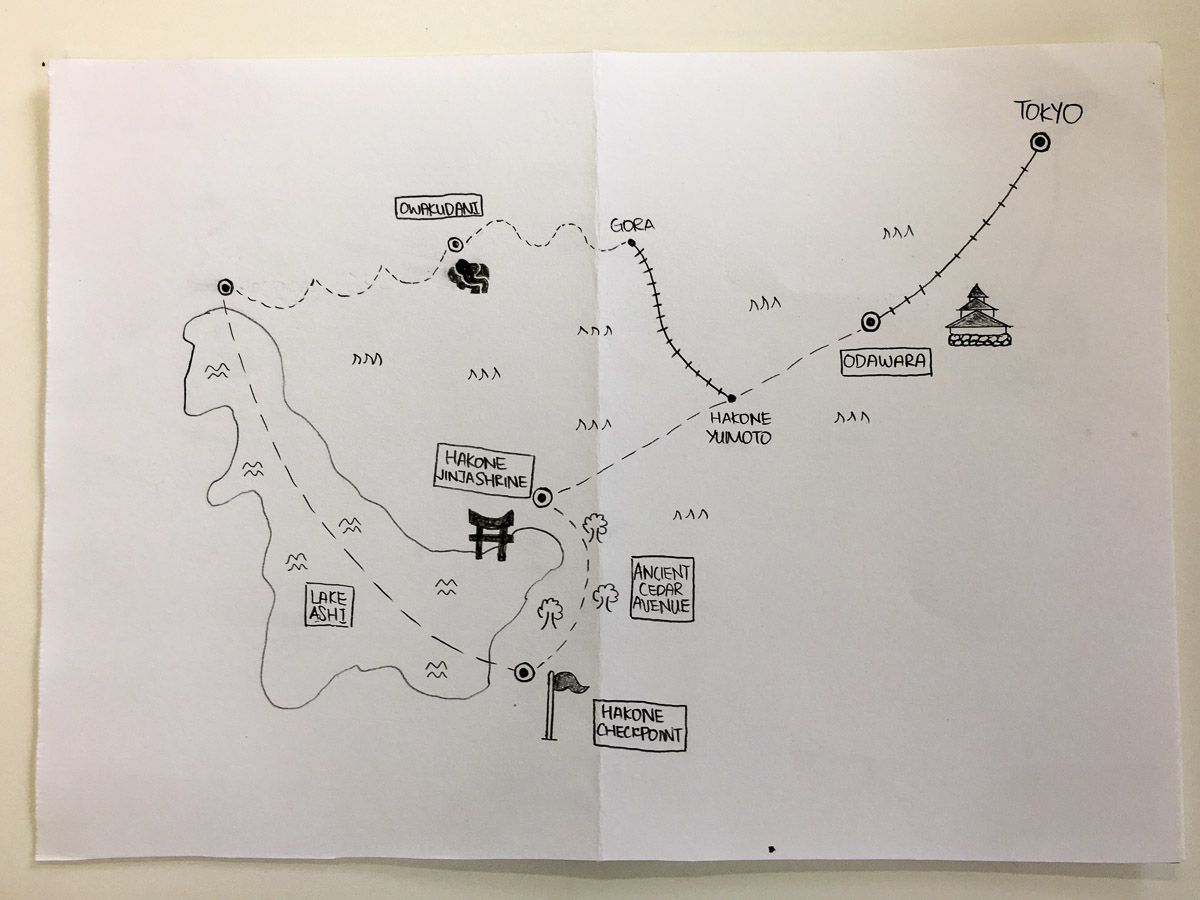 However if you're looking to beat the crowds, you can try the clockwise route instead starting from the most iconic part of Hakone.
1) Hakone shrine & torii gate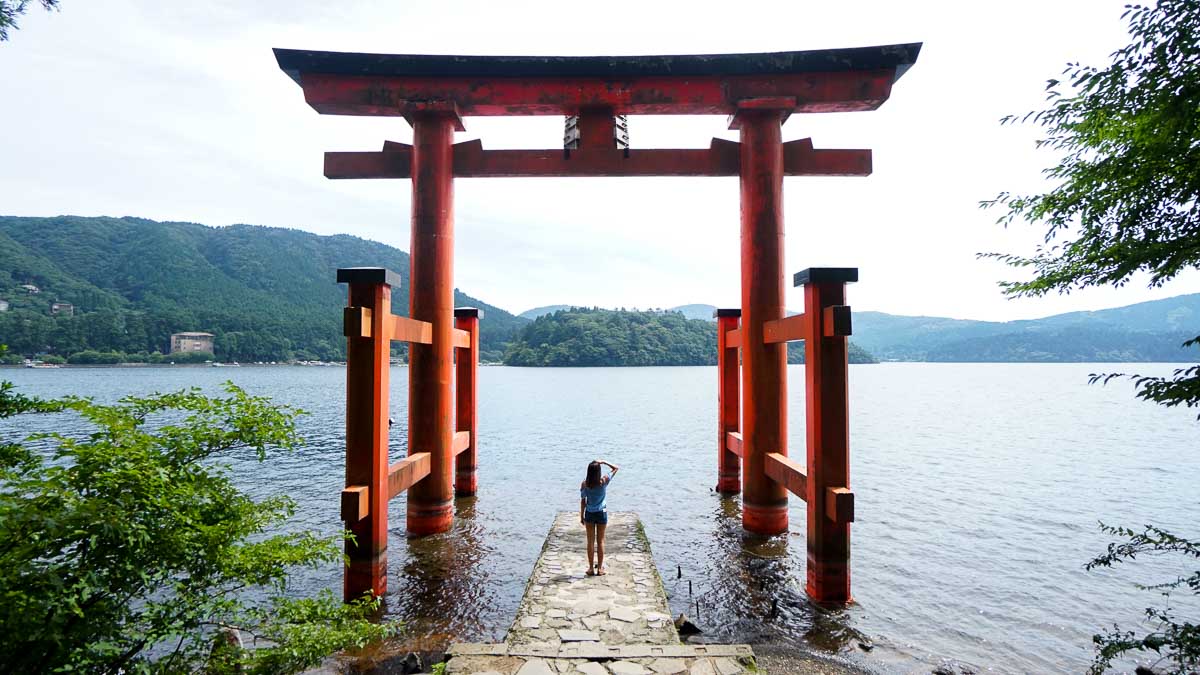 One of the most iconic symbols of Hakone is the grand Torii gate. In fact, it's probably more famous than the shrine itself. Sitting on the edge of Lake Ashinoko, you'll need to climb down a flight of stairs to get to this spot.
How to get there: From Hakone Yumoto, take the Hakone Tozan Bus to Moto-Hakone Boat Pier (35 minutes).
2) Ancient Cedar Avenue
One of the best preserved parts of old Hakone is this 500m path lined with tall cedar trees. It was the original path used during the Edo period where travellers mainly walked on foot between Tokyo and Kyoto.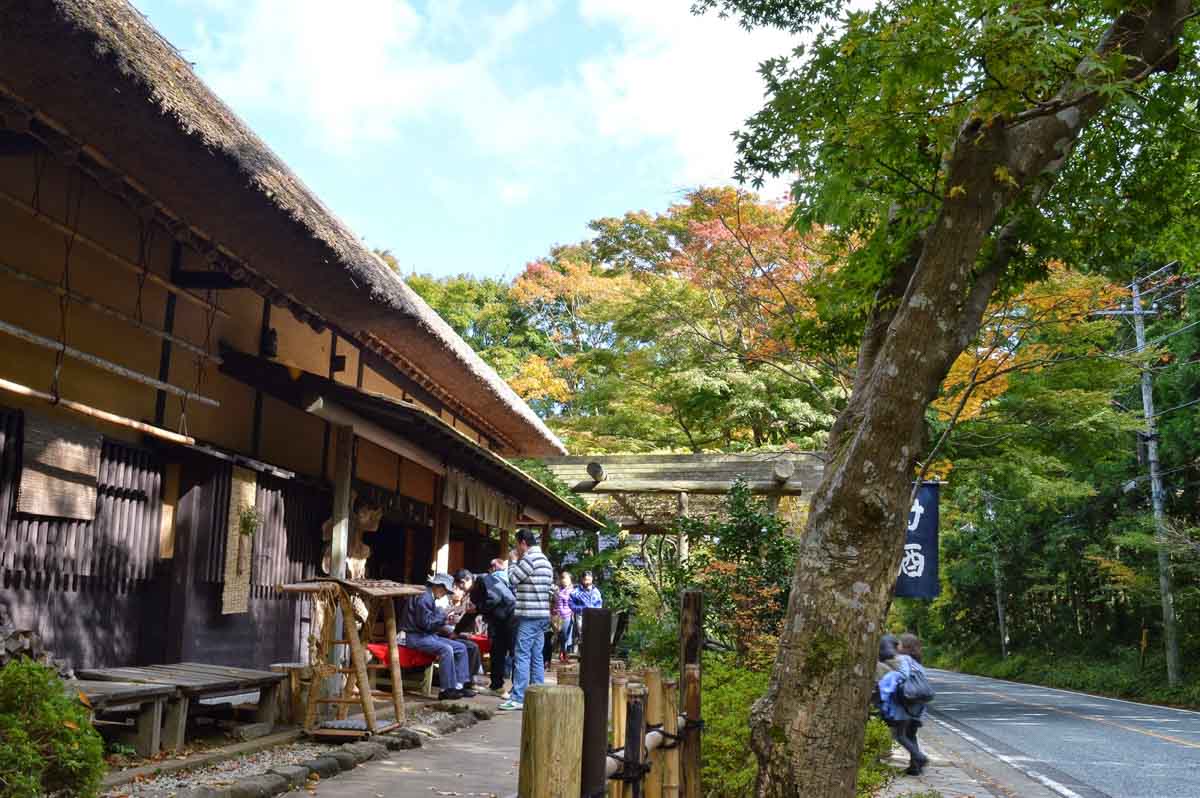 Photo credit: Cubie
If you love hiking, there's a longer route (~1.5 hours) between Moto-Hakone and Hakone-Yumoto that passes by a 350 year old teahouse, Amazake-chaya whose family have been serving travellers since the Edo period.
How to get there: From Moto-Hakone Boat Pier, it's a 3-minute walk. At the other end of the Cedar Avenue is the Old Tokaido Checkpoint.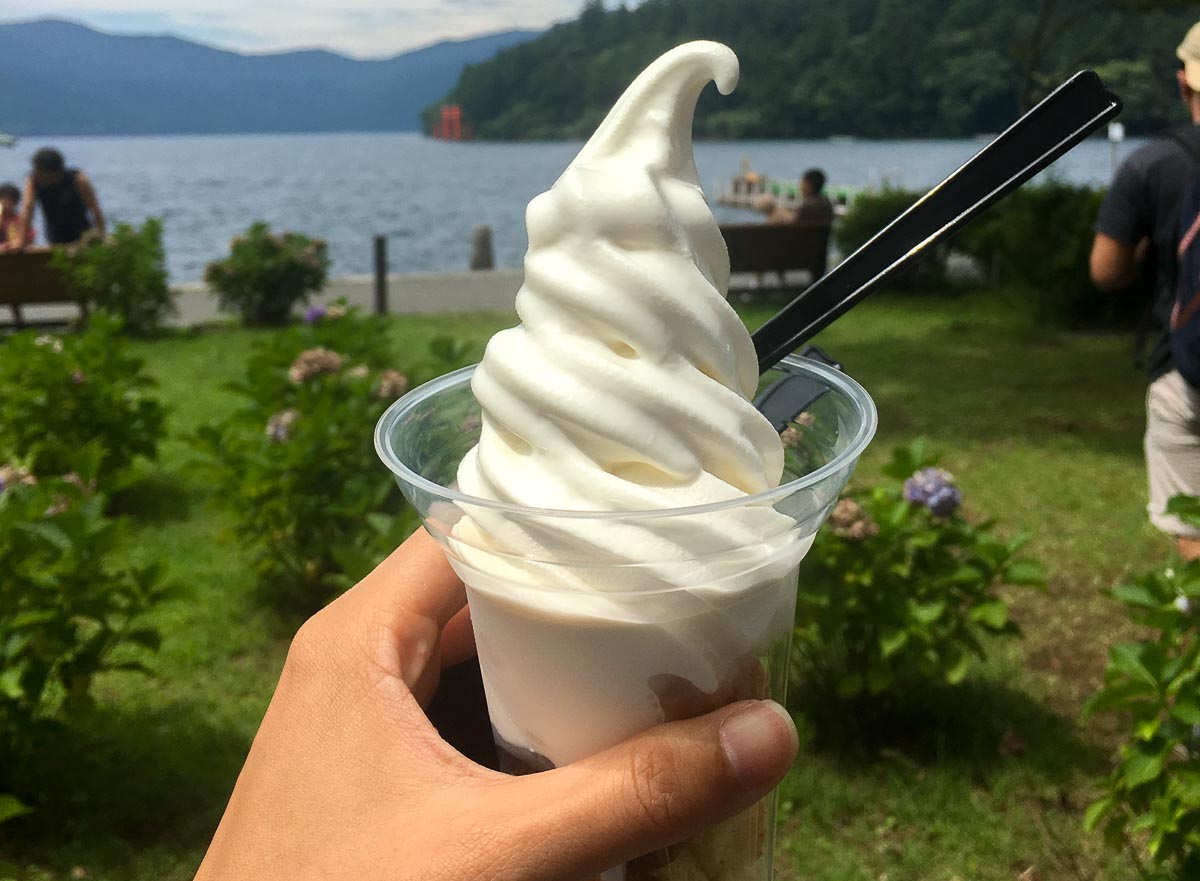 ¥350 for Vanilla soft serve on rusk (toasted honey bread) from Bakery & Table cafe
3) Hakone Old Checkpoint Museum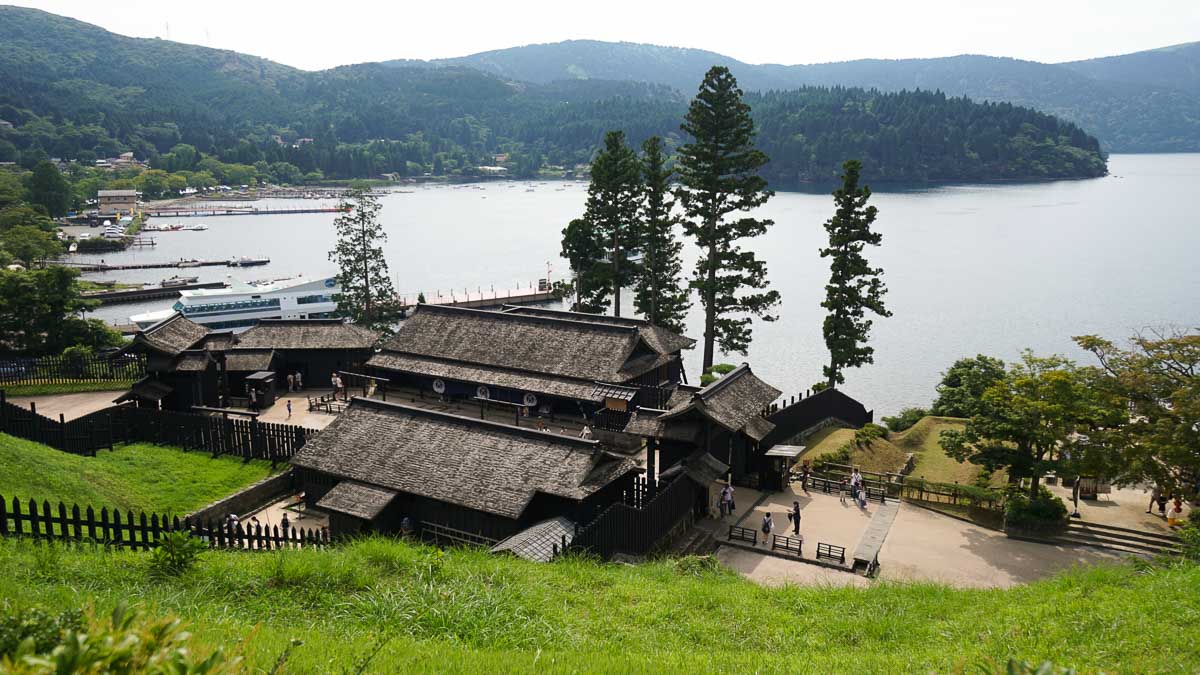 View from the Lookout Tower
Hakone used to be an important checkpoint along the Tokaido highway (connecting Kyoto and Tokyo). Although the structure is a reconstruction of the former Hakone Checkpoint, its location and style is a pretty accurate replica of the Edo period.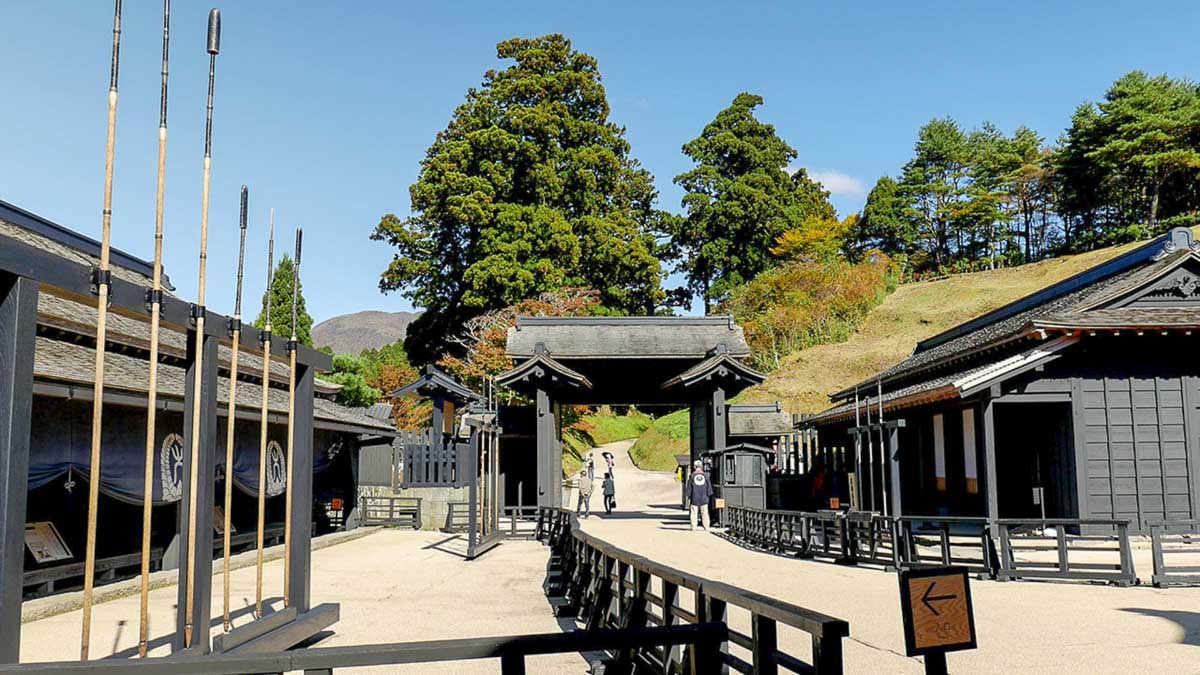 Photo credit: Gonzague Gay Bouchery
The checkpoint functions like an immigration point to control the access of 1) the wives of the lords from escaping Tokyo and 2) that weapons aren't brought in from Kyoto.
Entrance Fees: ¥500 (¥400 for Hakone Free Pass Holders)
Opening Hours: 9am – 5pm (Closes at 4:30pm from Dec – Feb)
4) Lake Ashinoko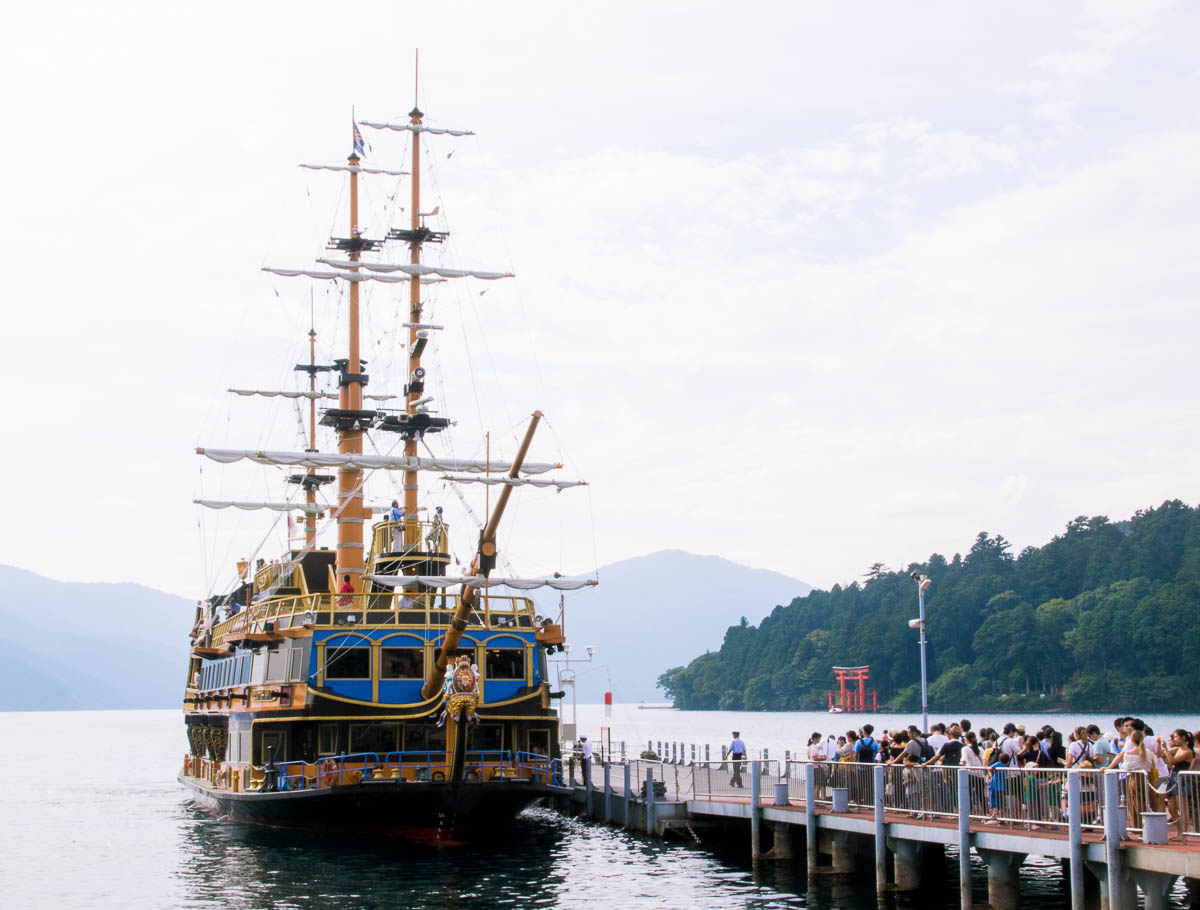 Lake Ashinoko is the heart of Hakone and one of the 5 famous lakes in the Fuji-izu region. The best way to cross this is via a sightseeing cruise that leaves Moto-Hakone Boat Pier and arrives at the Togendai-ko station. The boat leaves about 1–2 times an hour so check the boat schedule to plan your trip.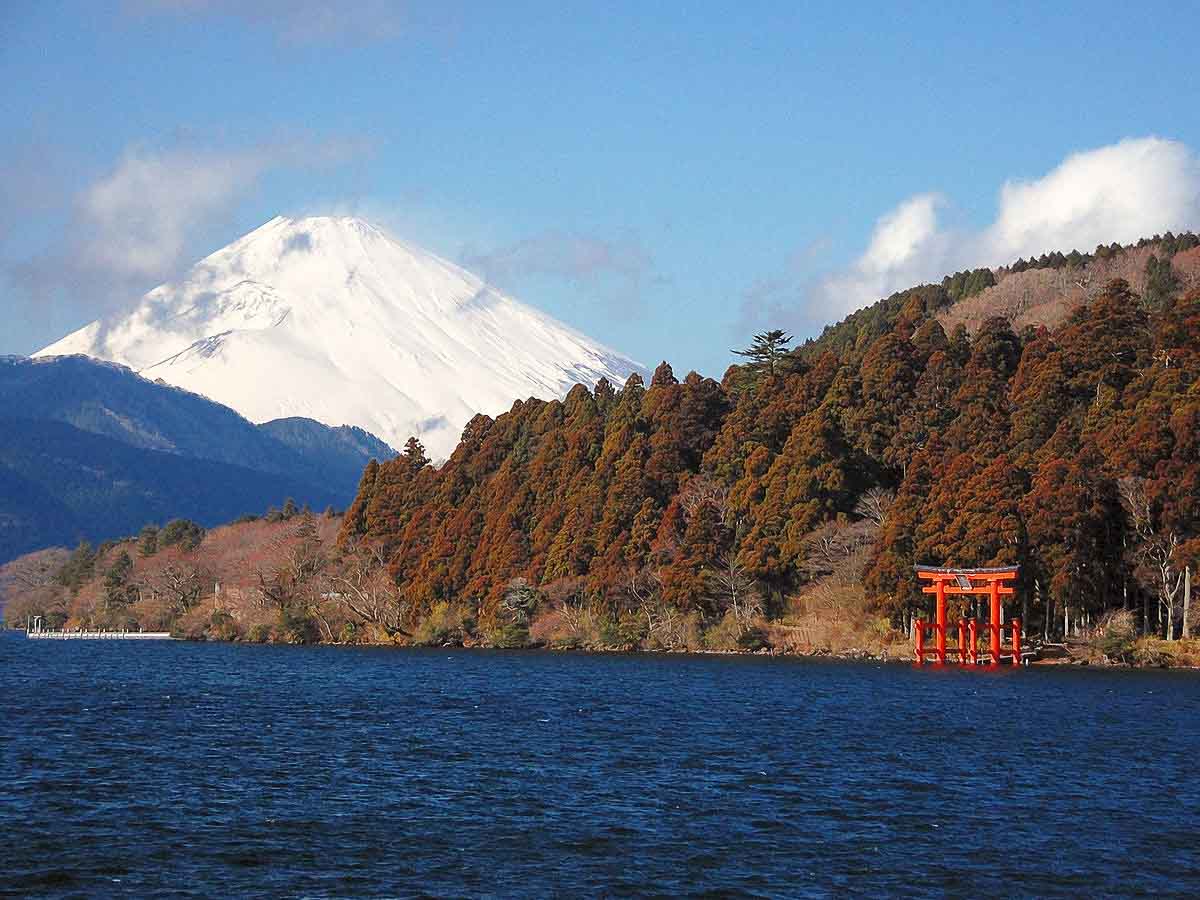 Photo credit: Kentagon
A famous sight on the cruise is the floating Tori gate of the Hakone shrine as well as Mount Fuji on days when the skies are clear.
Cost: ¥1000 (Free for Hakone Free Pass Holders)
5) Owakudani — Valley of Hell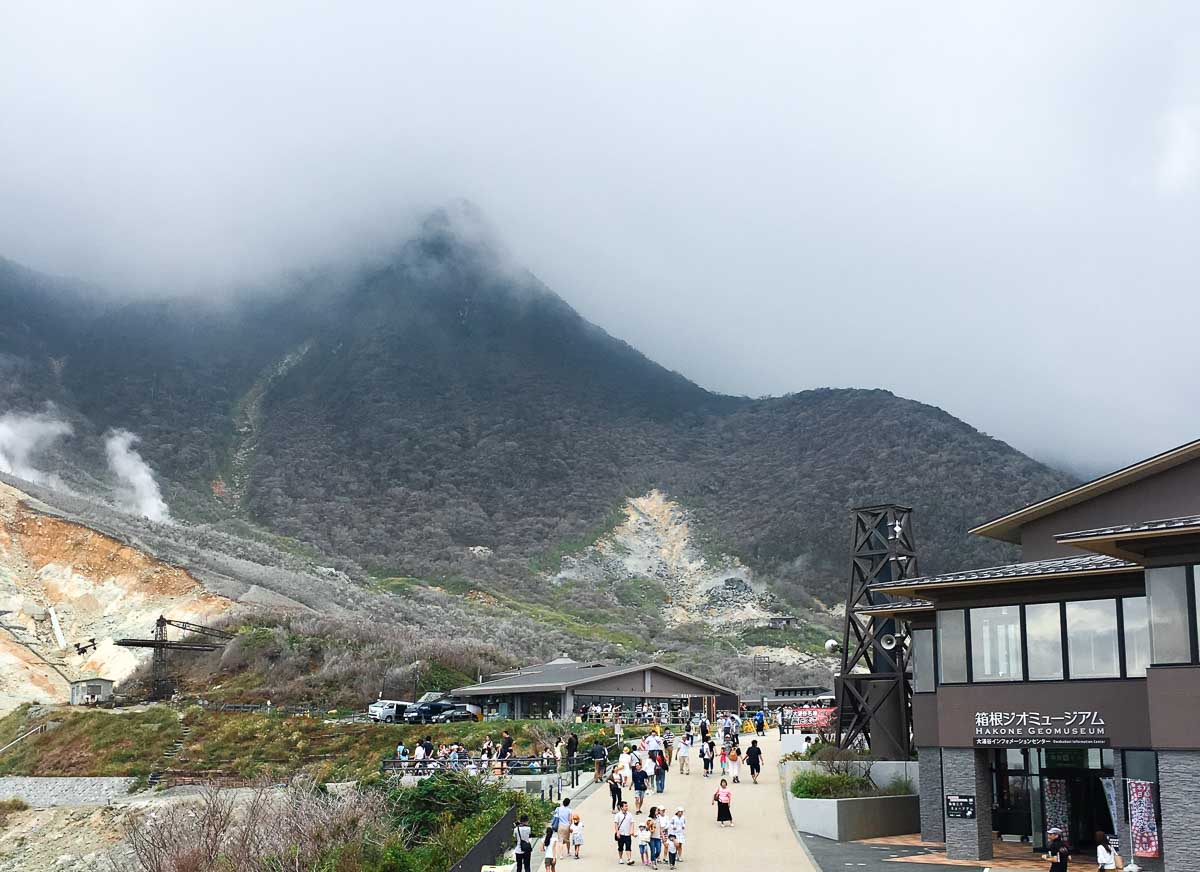 This was one of our favourite parts of Hakone. Although the weather was apparently at its worst while we were there, the thick mist and cool air here — despite being 34° in Tokyo —gave the place a serene and dreamy atmosphere.
On a clear day, you'll be able to spot a scenic view of Mount Fuji.
There is a hiking path that leads to the peak of Mount Kamiyama but tends to close when there's increased activity of volcanic gases.
On that same path is also where you'll spot hot spring pools where eggs are dipped in batches to cook. The shells turns black because of the reaction with sulphur in the water but rest assured they're still safe to consume — in fact, eating the egg is believed to add 7 years to your life!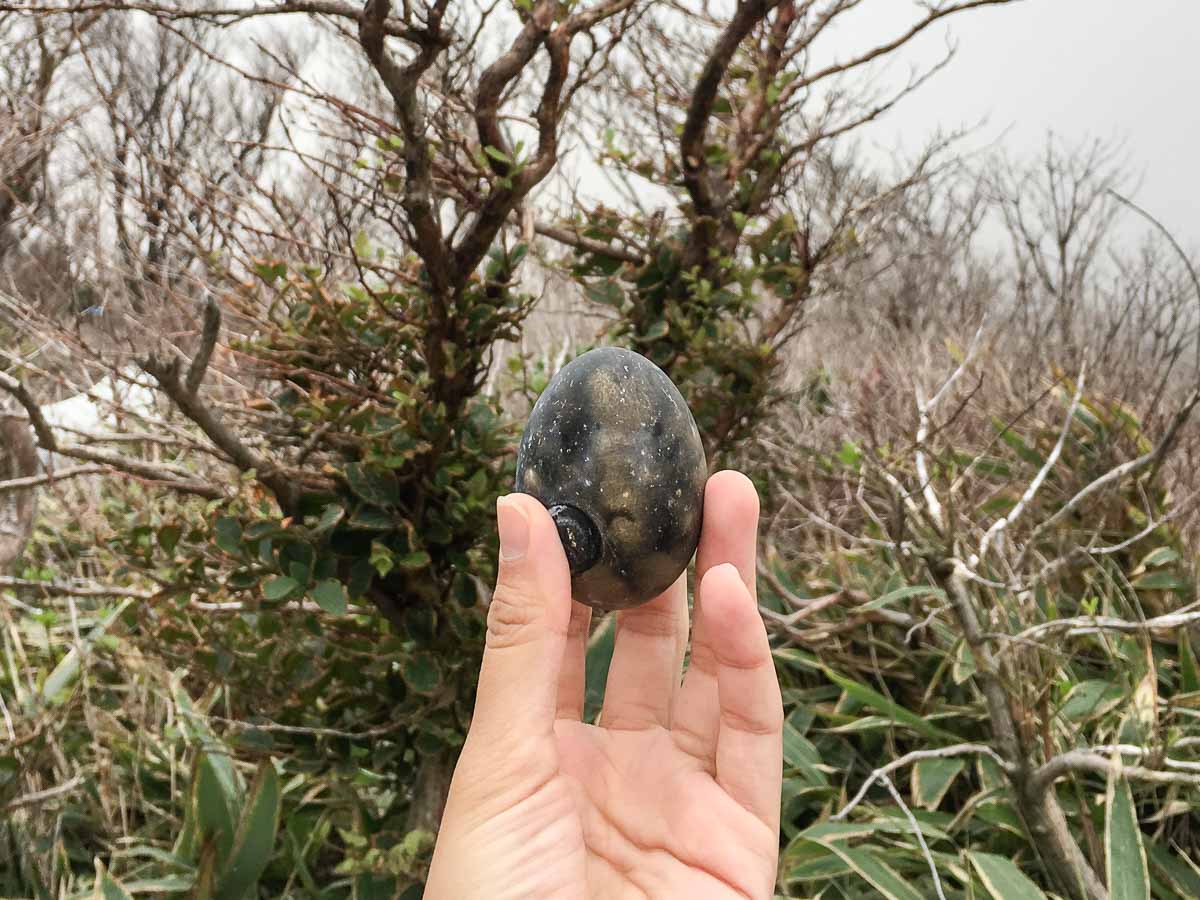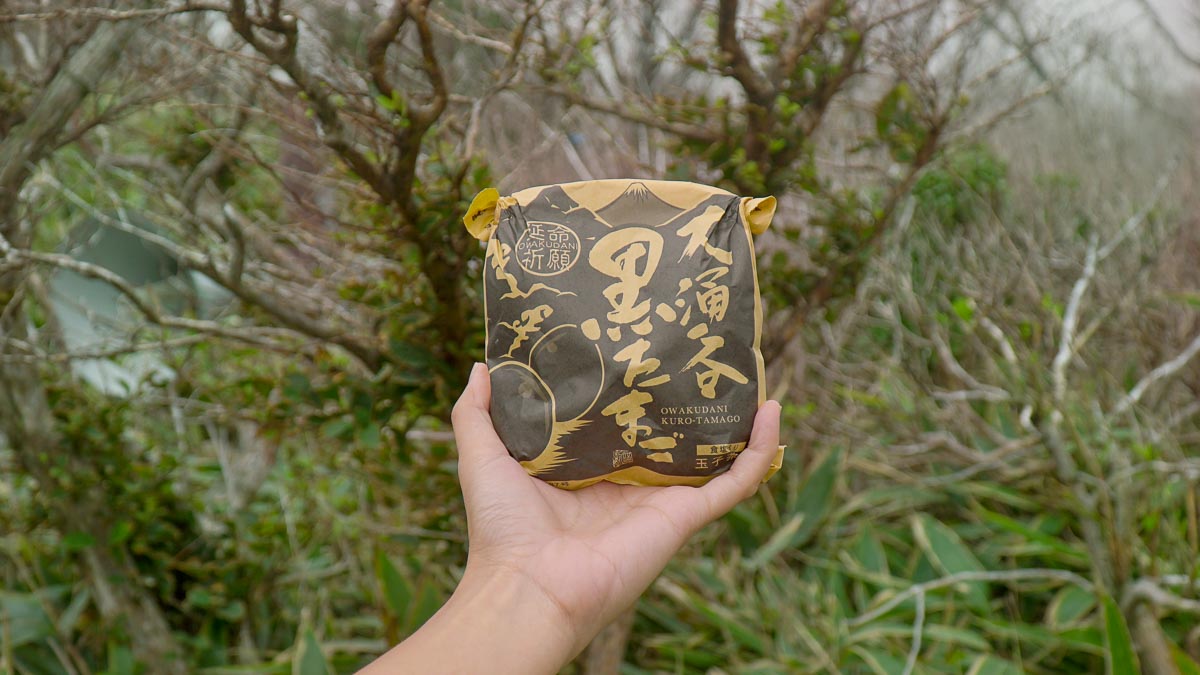 Honestly they don't taste very different from regular eggs. A set of 5 kuro-tamago (black hard boiled eggs) cost ¥500.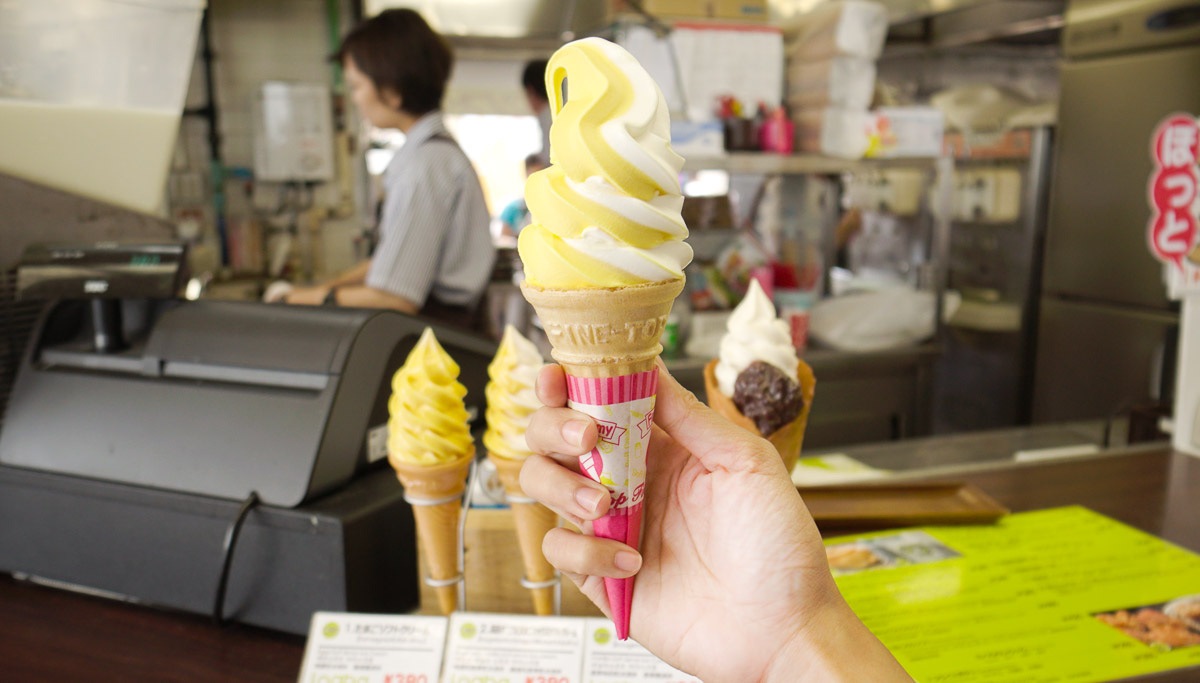 Tamago flavoured ice cream (¥350)
Opening hours: ~9am – 4pm (determined by the operation hours of the Hakone Ropeway)
How to get there: From Togendai-ko, take the Hakone ropeway up to Owakudani station (16 minutes). If you're coming the other way around it'd be from Sounzan station (8 minutes).
6) Odawara Castle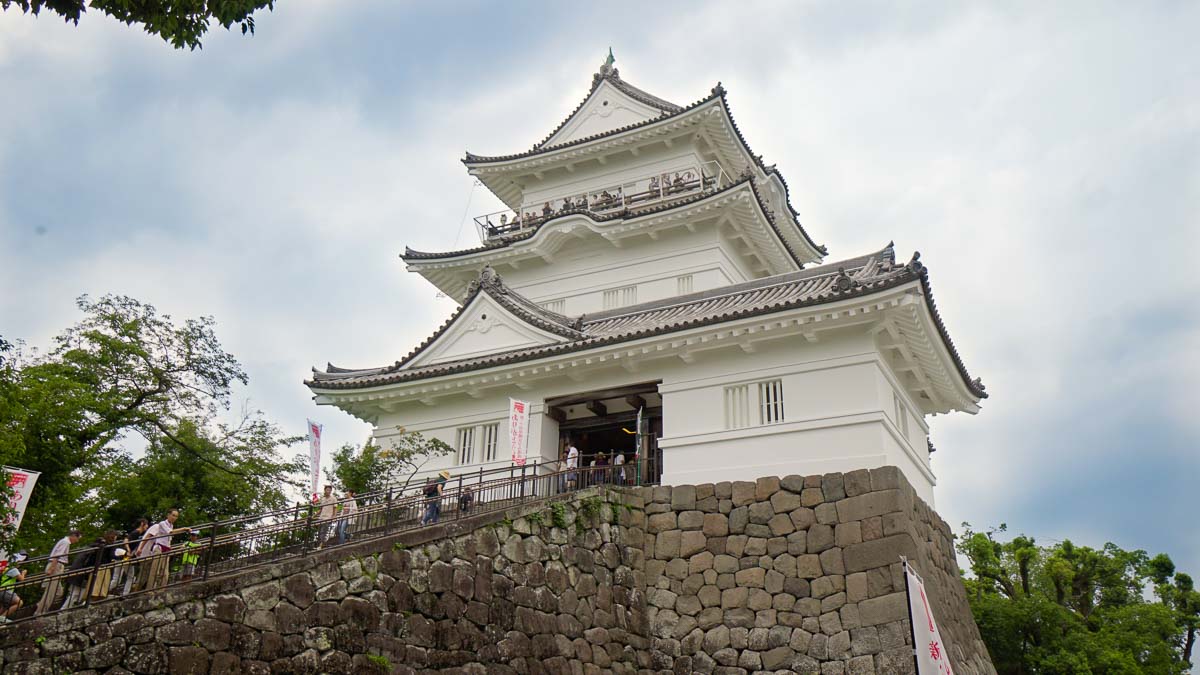 Before returning to Tokyo, make a quick stop at Odawara to check out the 15th century castle — a famous spot for its cherry blossoms in late March to April.
Odawara Chirashi (小田原鱼河岸でん)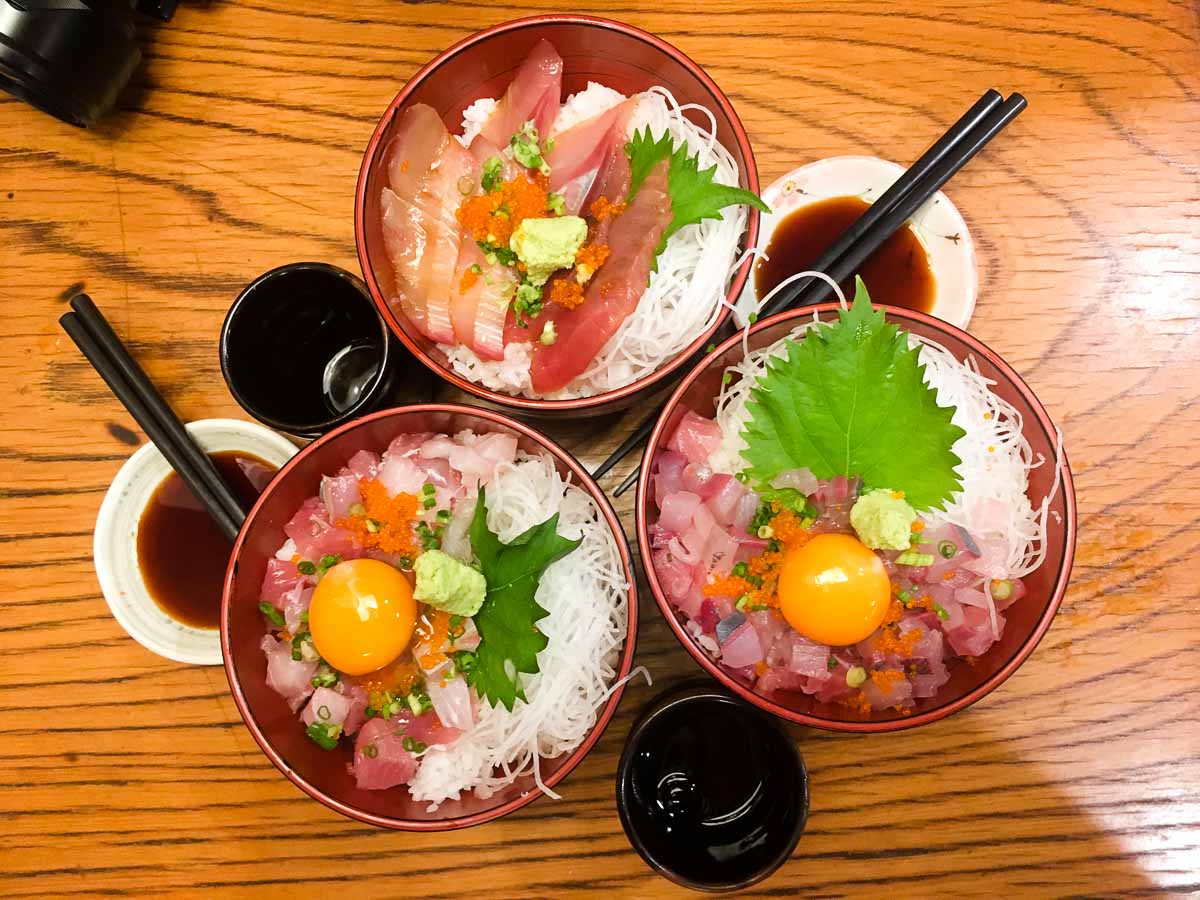 While you're in Odawara, stop for dinner dinner at this Michelin Guide Chirashi place which serves fresh chirashi don bowls at reasonable prices.
*Pro-tip: Add a bowl of Miso soup for ¥100 — comes in a medium sized bowl with a piece of fish in each and a good dose of dashi.
Cost: ¥880 – ¥24800 (Our bowl of "local fish" cost ¥1280)
Opening Hours: 11am – 10pm
Address: Japan, 〒 250 – 0011 Kanagawa Prefecture, Odawara, Sakaecho, 2 Chome – 3 – 4, Miyuki Building
Is the Hakone Free Pass worth a day trip from Tokyo?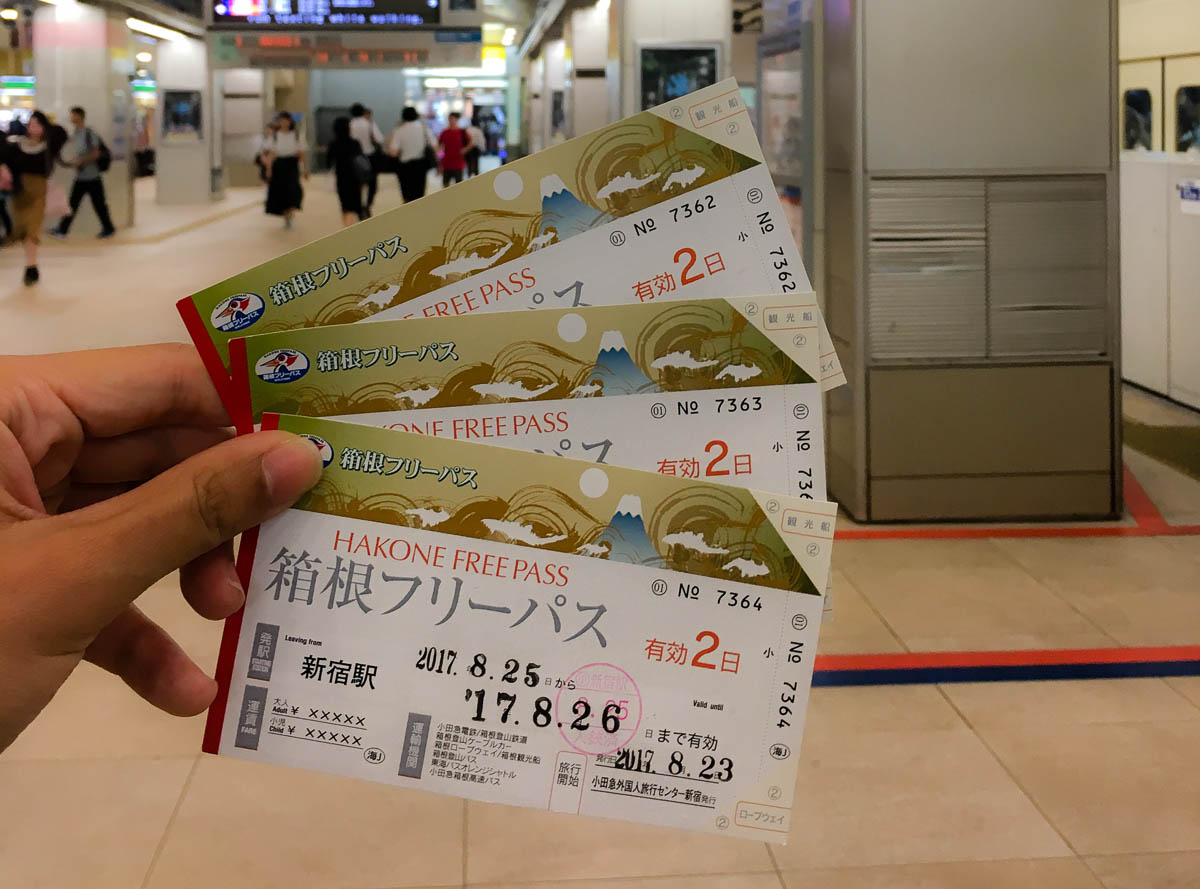 The short answer is yes.
The longer answer? Here's the homework done for you 🙂
Getting around Japan via single tickets is generally a lot more expensive. Despite only using the 2-day Hakone Free Pass for a day trip, we saved a total of ¥2130 (~S$26.50) on top of saving the hassle of purchasing individual tickets. But if you have more time to spare, give yourself 2–3 days to soak up all the serenity of Hakone before picking up the pace again in Tokyo.
*The prices below have been updated as of Jan 2020
| | Mode of Transport | Cost |
| --- | --- | --- |
| Shinjuku – Odawara | Odakyu Line | ¥891 |
| Odawara – Hakone Yumoto | Hakone Tozan Train | ¥320 |
| Hakone-Yumoto – Moto-Hakone | Hakone Tozan Bus Line H | ¥980 |
| Moto-Hakone – Togendai-ko | Sight seeing cruise | ¥1,050 |
| Togendai-ko – Owakudani | Hakone Ropeway | ¥1,140 |
| Owakudani – Sounzan | Hakone Ropeway | ¥920 |
| Sounzan – Gora | Hakone Tozan Cable Car | ¥430 |
| Gora – Hakone Yumoto | Hakone Tozan Train | ¥410 |
| Hakone Yumoto – Odawara | Hakone Tozan Train | ¥320 |
| Odawara – Shinjuku | Odakyu Line | ¥900 |
| | Total: | ¥7,361 |
Hope you found this Hakone Travel Guide useful. Let us know if we missed anything out in the comments!
---
This post was brought to you by Klook.