Penang is Malaysia's second largest city. Its capital, Georgetown, is intricately interlaced with a unique blend of new and old cultures, well-preserved heritage, world-class gastronomic delights, and a robust and flourishing art scene.
Taking a day to explore Georgetown, I've come to realise that, as contradictory as it sounds, it wasn't any of the aforementioned that stood out. Instead, it was the interactions with the locals who exemplify Penang's enthralling laid-back vitality.
Carpe Diem by The Clan Jetty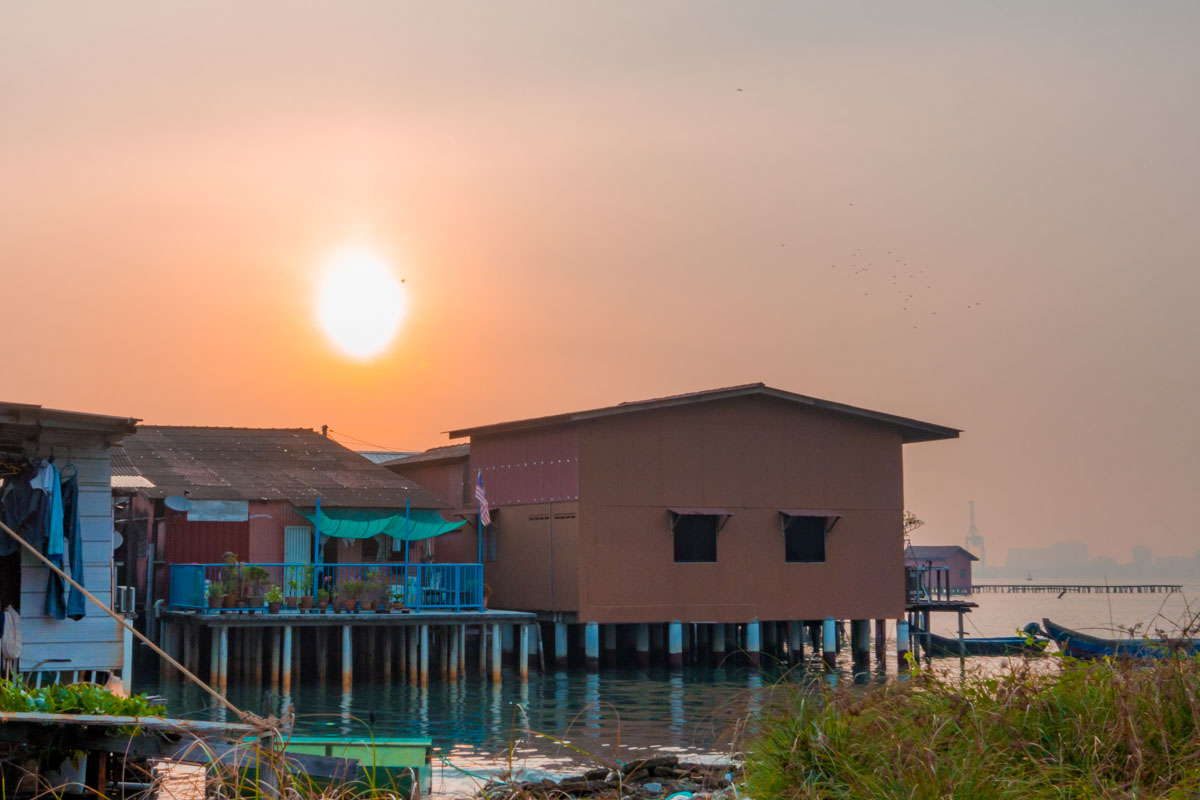 The day started early with me hopping onto a Grab Car to the Clan Jetty.
Upon knowing that I was from Singapore, the local driver, a 33-year-old toy engineer and assembler who was on his commute to work, spoke zealously about the food I ought to feast upon — Murtabak (a kind of stuffed pan-fried bread or pancake) at Campbell Street Market and Kway Chap (a two-part Teochew dish comprising thin, broad rice sheets in dark sauce and served with a combination of hard-boiled eggs, pig innards, pigskin, and more) at Kimberley Street.
"So, what brings you to the Clan Jetty so early in the morning?" He inquired, glancing through the rear-view mirror, as the car reached to a halt.
"To seize the day," I replied, meeting his glance.
*Pro-Tip: Save a little on your commuting expenses by making it a point to scour for the relevant Uber or Grab promo codes.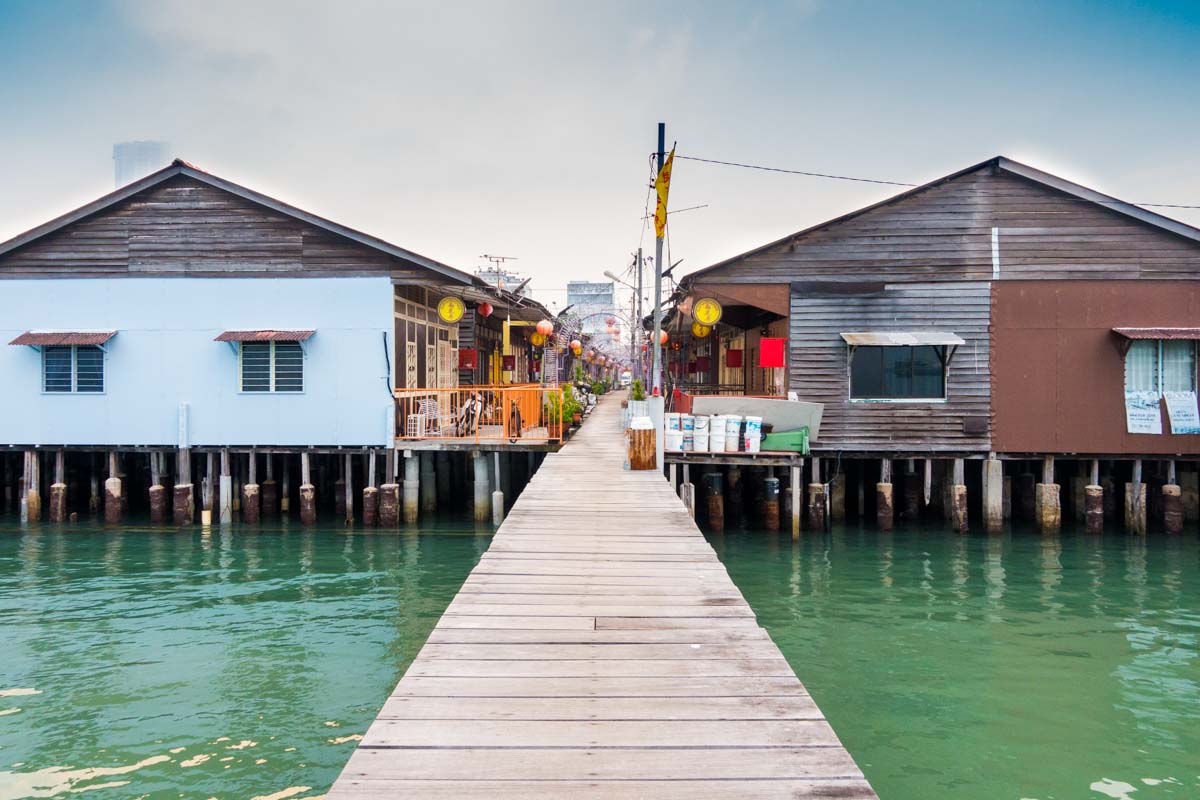 I grew up listening to my grandmother's recount of her former Kampung days. Having zero experience about how life would be like within the close-knit community, I figured visiting these homes that sit on stilts over the water was my best chance to get a peek of how life was like back then.
The Clan Jetty is a unique place, one where numerous clans congregate and reside by the waterfront. Each of these clans is named after one family's last name. Somehow, I managed to land myself outside the "Yeoh Jetty".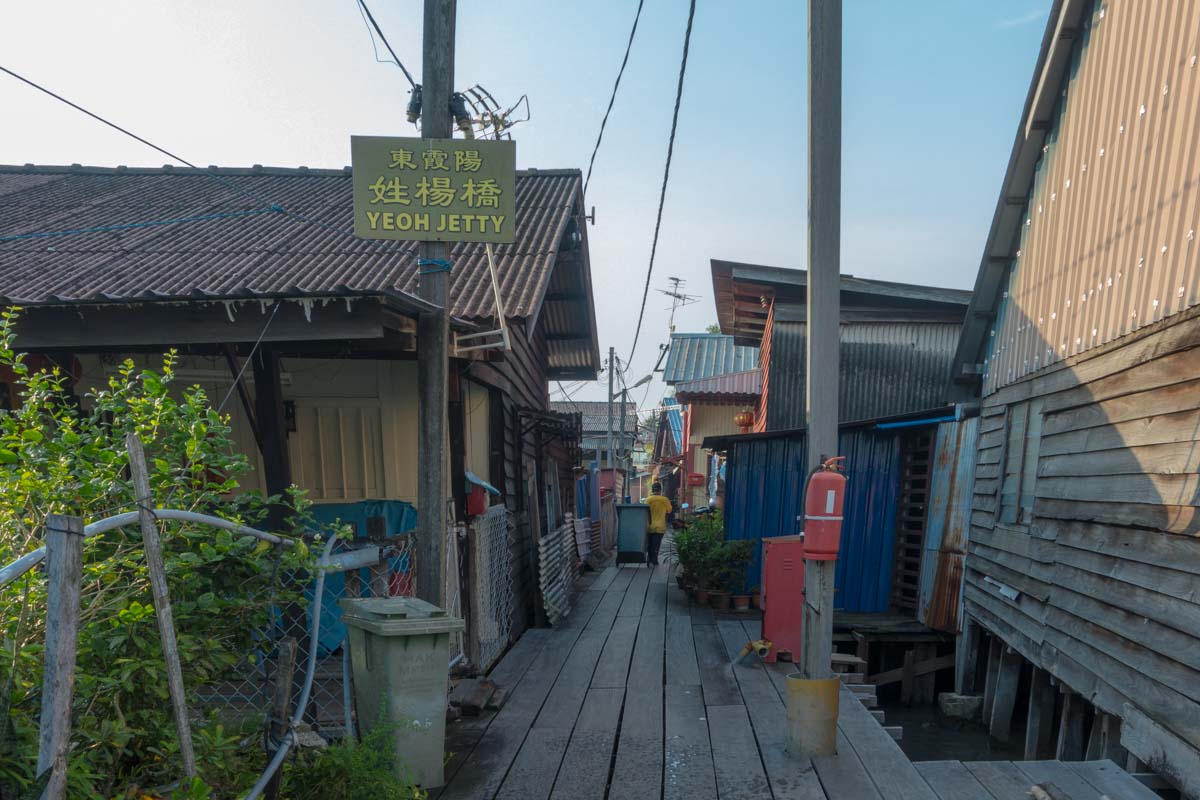 Cautiously meandering through the narrow, wooden-paved walkway, I expected the edge of the jetty point, which was deemed "busy, scenic destination" by Google, to be crowded with tourists and photographers trying to catch a glimpse of the sunrise.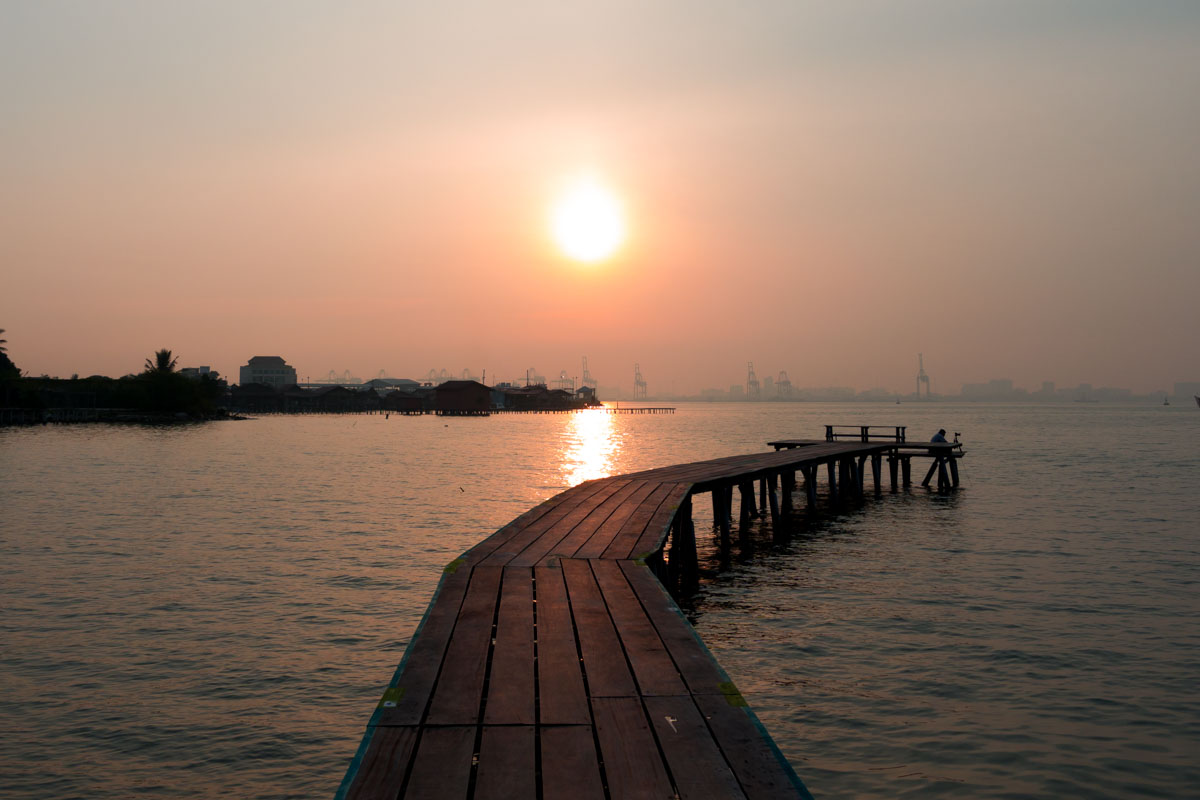 Turns out, there was only one photographer seated with his legs outstretched at the edge. He was a man in his late fifties, his DSLR was secured onto his tripod, and his back was facing the sun. He did, however, nod at me as I approached. I reciprocated with a smile.
*Pro-Tip: If you are looking for a place to unwind, the elusive Yeoh Jetty is a nice spot. The best sunrise moments can also be captured here as well. Do remember to check the weather forecast and the sunrise timings on Google before making your way down.
I spent an entire hour alone at the quiet jetty with no one but the uncle and my thoughts as company. Throughout, we exchanged little; he took pictures of the temple, while I took pictures of the sun.
He did eventually break the ice, only to offer nearby food recommendations — dry wanton noodles in dark soya sauce and stir-fried Hokkien noodle with diced chilli. I thanked him.
The Chew Jetty: Uncovering Some of Penang's Lesser-Known Stories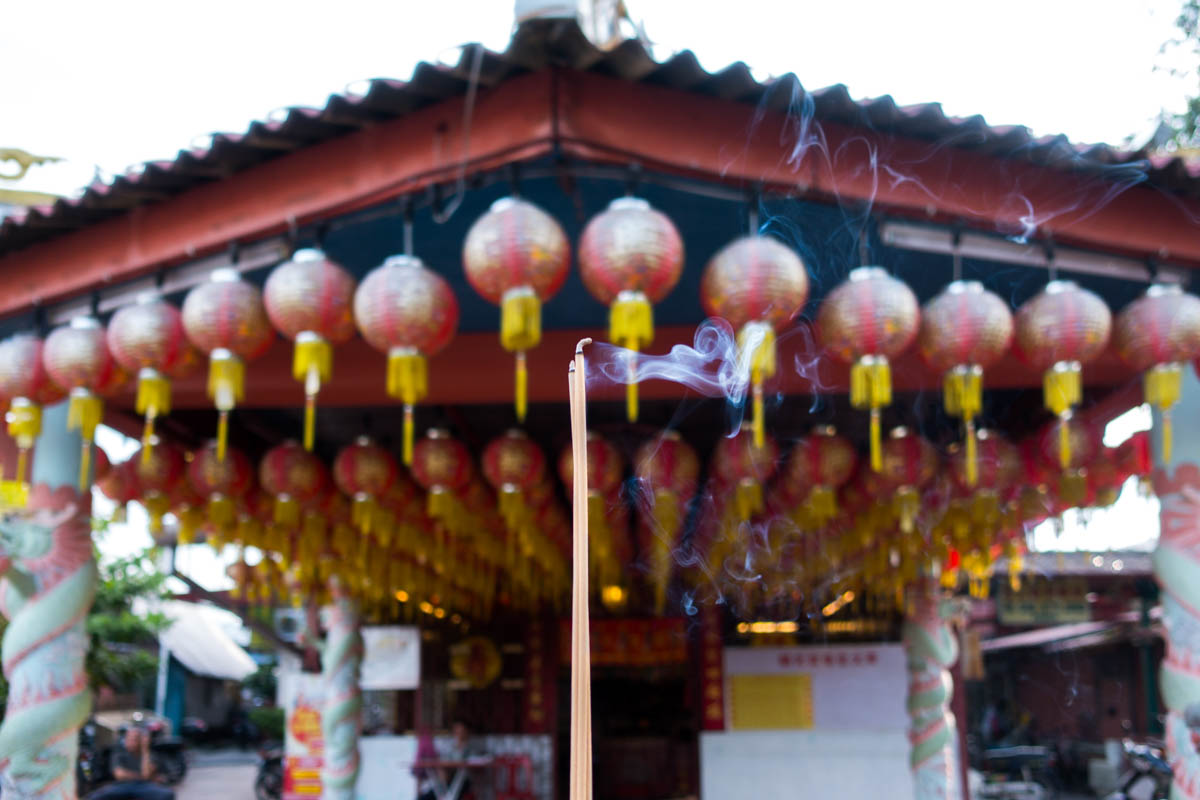 I moved away from the Yeoh Jetty knowing that one of the oldest and more popular jetties — The Chew Jetty — had just started to rustle with the slightest activity.
Within the Chew Jetty, numerous small souvenir stalls, geared at unsuspecting tourists, lined along the narrow alley which eventually leads to the seafront. Was life easy or tough for the locals? I found myself pondering as I traipsed through the stalls when a seemingly obscure art gallery caught my attention.
Contrary to what I had thought, not everyone who lives here is a 'Chew'. The lady — whom I later got to know as Siti — who was manning it greeted me.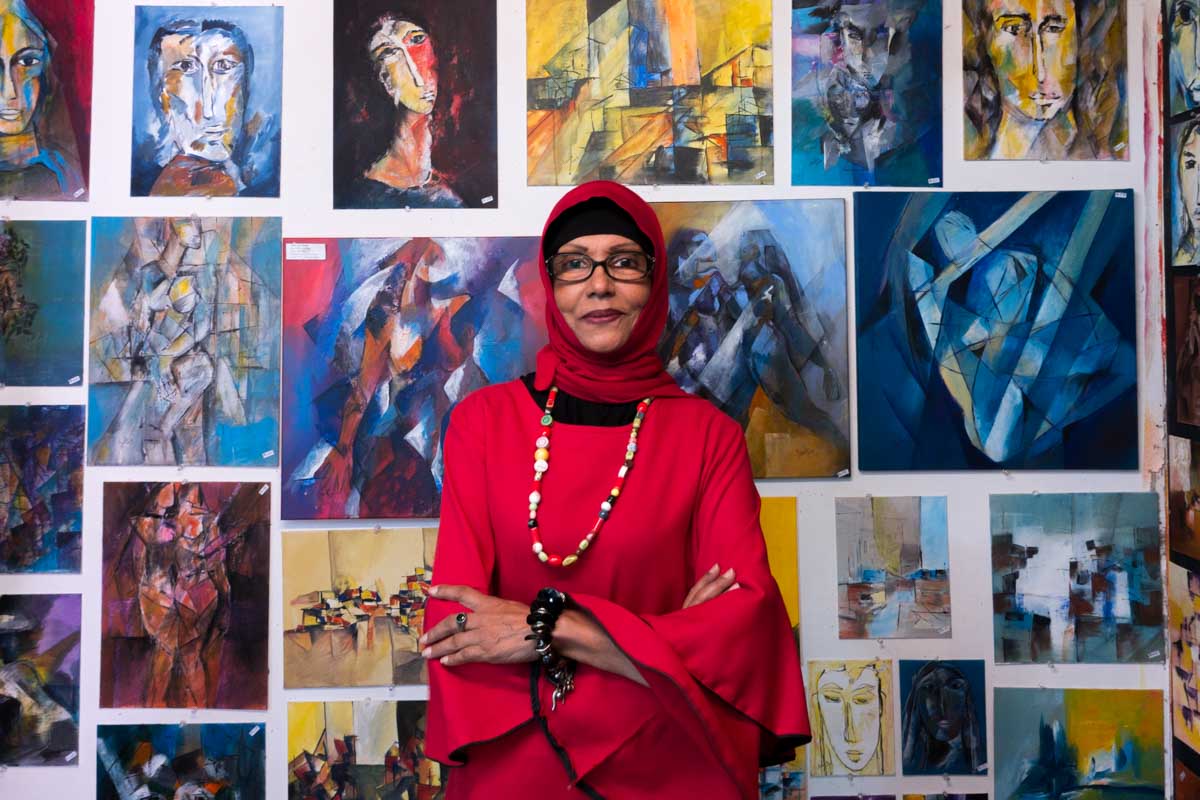 "I don't own this art gallery. The works you see here were drawn by Mr Amilla Jeewantha. He owns the gallery and I help look after it," the 66-year-old clarified.
"Do you stay here?" I blurted aloud out of curiosity.
"Nope, not on this jetty. However, I do stay in Penang. Before that, I used to reside in Kuala Lumpur. It's been two years since I moved."
Siti had retired two years ago in Kuala Lumpur, and she eventually realised that a life without constant drive and momentum was not her calling.
"Retirement just wasn't for me. Life in KL was hectic; everyone was busy and there wasn't much kampung spirit. Loneliness and emptiness came in and I hated it," she admitted. "I've always wanted to stay in Penang after I retire."
She added, "So, I decided to fulfil my dream myself. I sold everything — my car and my condo — and thanks to a friend, I also got the job here at the gallery. It's better to be away and do things. Going to a new place allows me to check out new sights. And that was what I did, and I am really happy."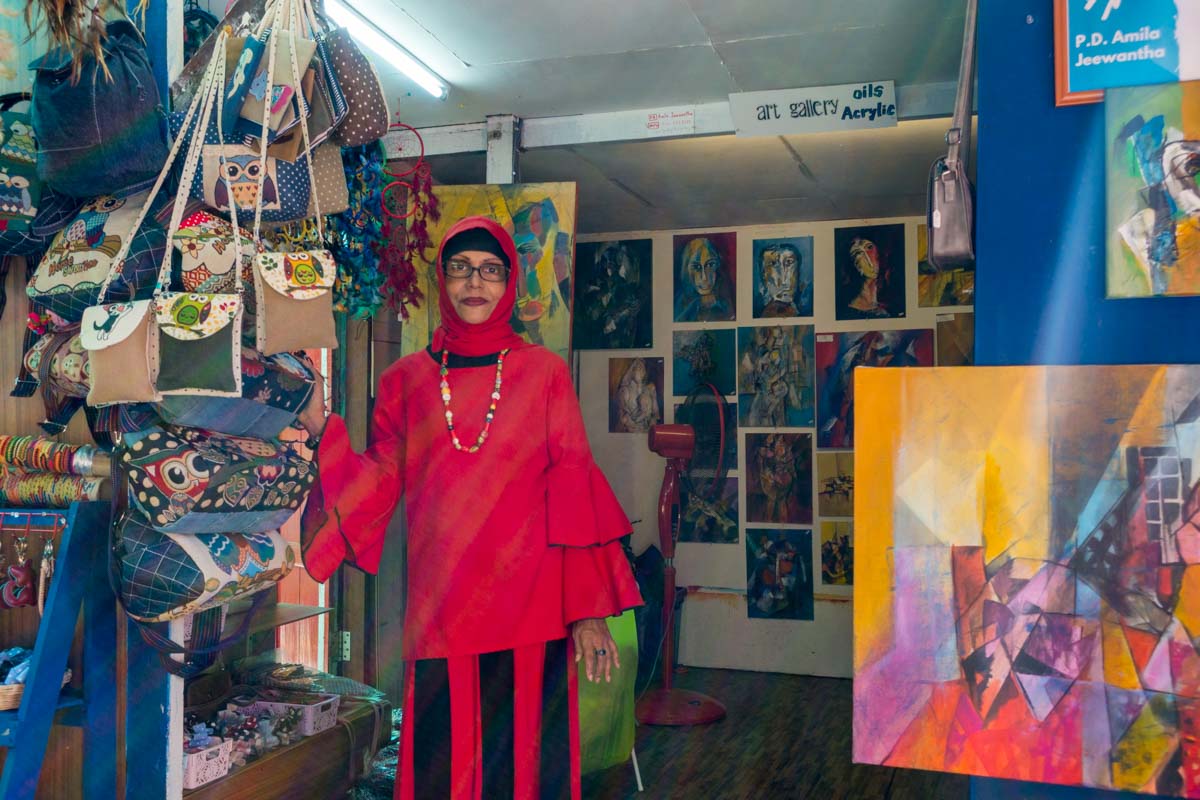 The space that Siti manages is modest in size. It has a shop front that sells artsy trinkets, like tote bags and dream catchers, and a wall that is adorned with different abstract portrait paintings at the back.
"Beyond the sun and the sea, I realised that no matter how old you are, you've choices in Penang," Siti mused at the end of the mini-tour. "Age is just a number in Penang. If you are willing to work and you want to work, Penang will give you a chance."
***
Like any other city, underneath every nook and cranny lies several compelling stories that are waiting to be heard. Sometimes they present themselves to you, like Siti's; sometimes you will have to scour. My conversation with Siti had piqued my interest about life in the Chew Jetty, and I was determined to find out more.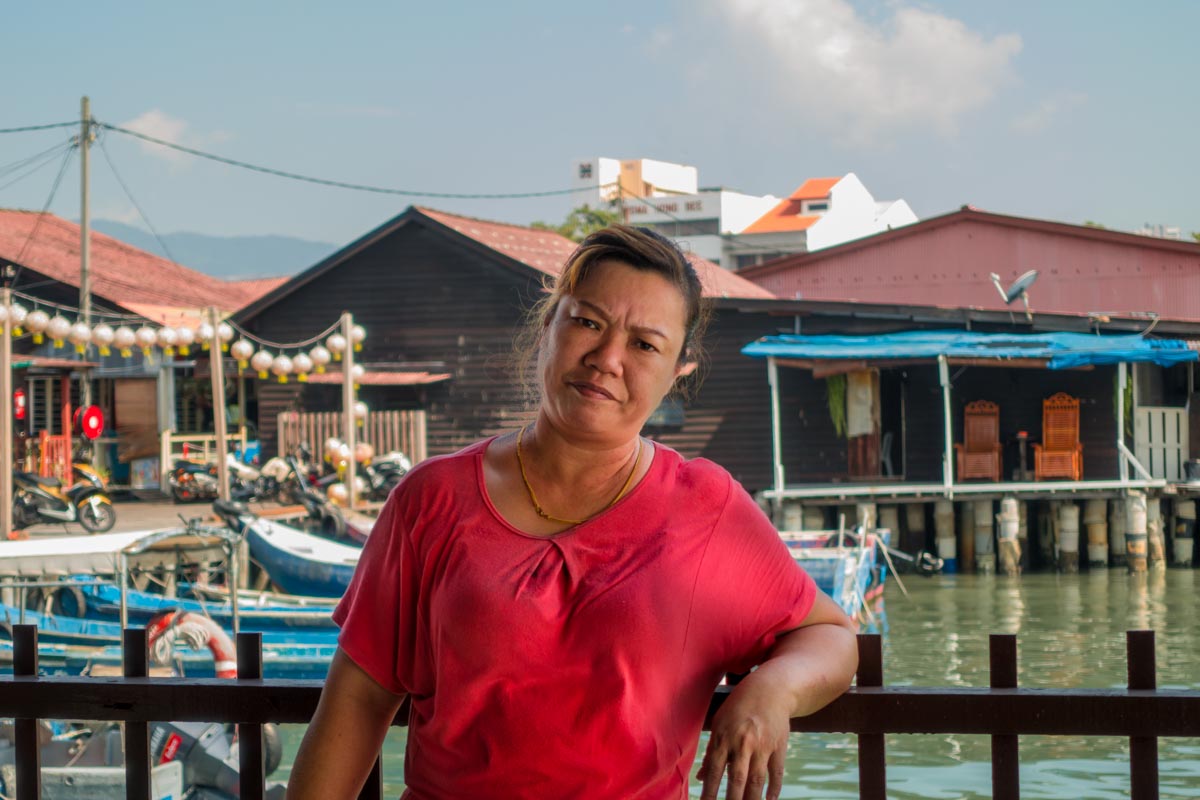 Having married and lived in the Chew Jetty for slightly more than 20 years, Lee Jia Li has had her fair share of experience here. Her home-cum-souvenir stall is situated a couple of houses away from Siti's and she lives to recount the tale of a fire outbreak.
"The incident happened eight years ago on the night after we celebrated the Jade Emperor God's birthday. I recall it was past midnight when it happened. We were asleep and were completely unaware of the fire," Jia Li said. "My uncle had woken us up and told us about the inferno that was blazing near the front of the jetty. There was panic and we were scared."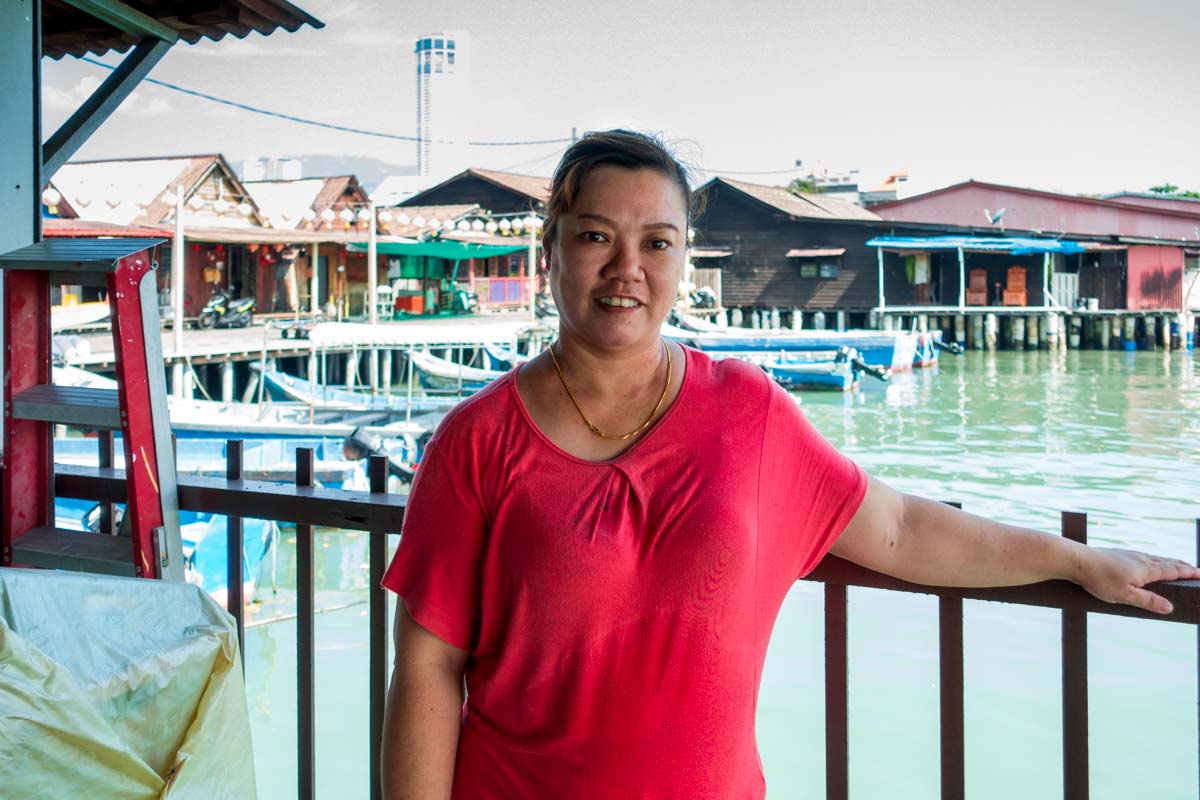 With the entrance of the jetty sealed by the inferno, many had leapt onto the boats to save their own lives. Fortunately, Jia Li and her children had gotten onto one of her neighbour's boats. But not everyone did. Those who stayed had decided to combat the spreading fire, Jia Li's husband was one of them.
"My husband and the rest fought valiantly with the firefighters. The rest of us could offer nothing but to watch from afar," the 44-year-old recounted. "We didn't sleep. My kids didn't sleep. If my husband and the rest didn't stop the fire, we would have lost our home."
*Pro-Tip: The locals are really friendly and are, more often than not, happy to have a conversation. Should you be keen on taking photographs within their premises, do remember to ask for their permission.
***
Penang Illustrated – Gorgeous Street Art & Rise in Local Trendsetters
Having spent the morning by the jetty and listening to some of its inhabitants' tales, I decided to venture away and head to the acclaimed "hipster streets".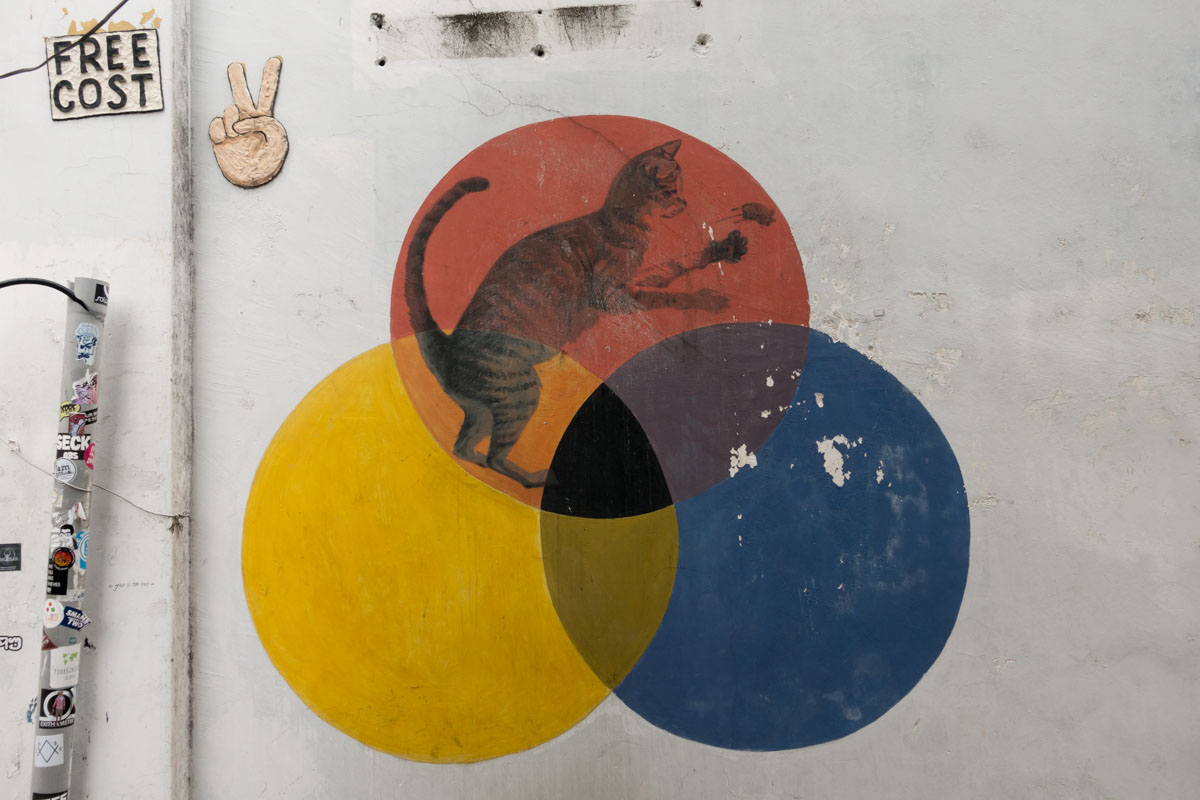 Walking down one street to another, my eyes couldn't help but wander. The walls within these streets, like canvases to prolific artists, are adorned with mesmerising murals that depict unique (and at times political) motifs.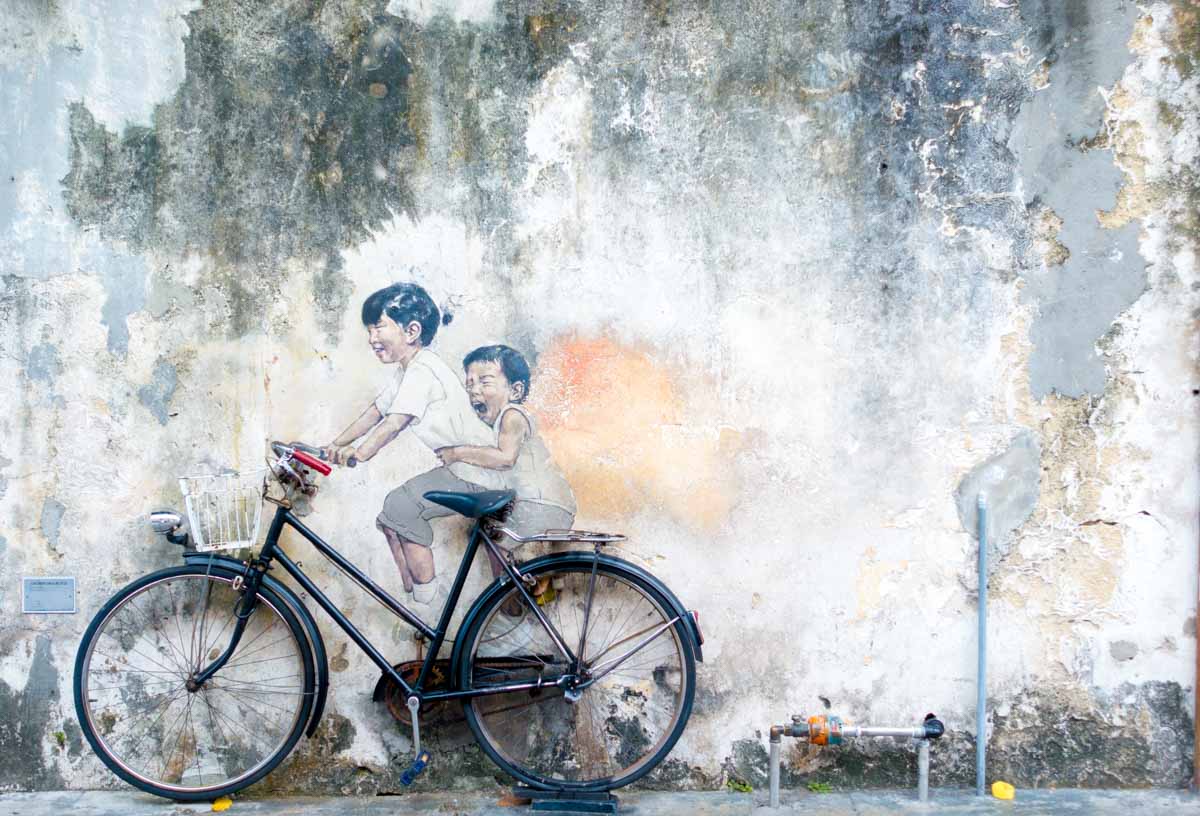 Georgetown's widespread street art is self-fueling, much credited to the foresight of the street officials who approved the notion, the street artists and their creative fervour.
But Georgetown's street art wasn't the only thing that caught my attention. Roaming around, a youthful exuberance seems to perpetuate Georgetown's streets.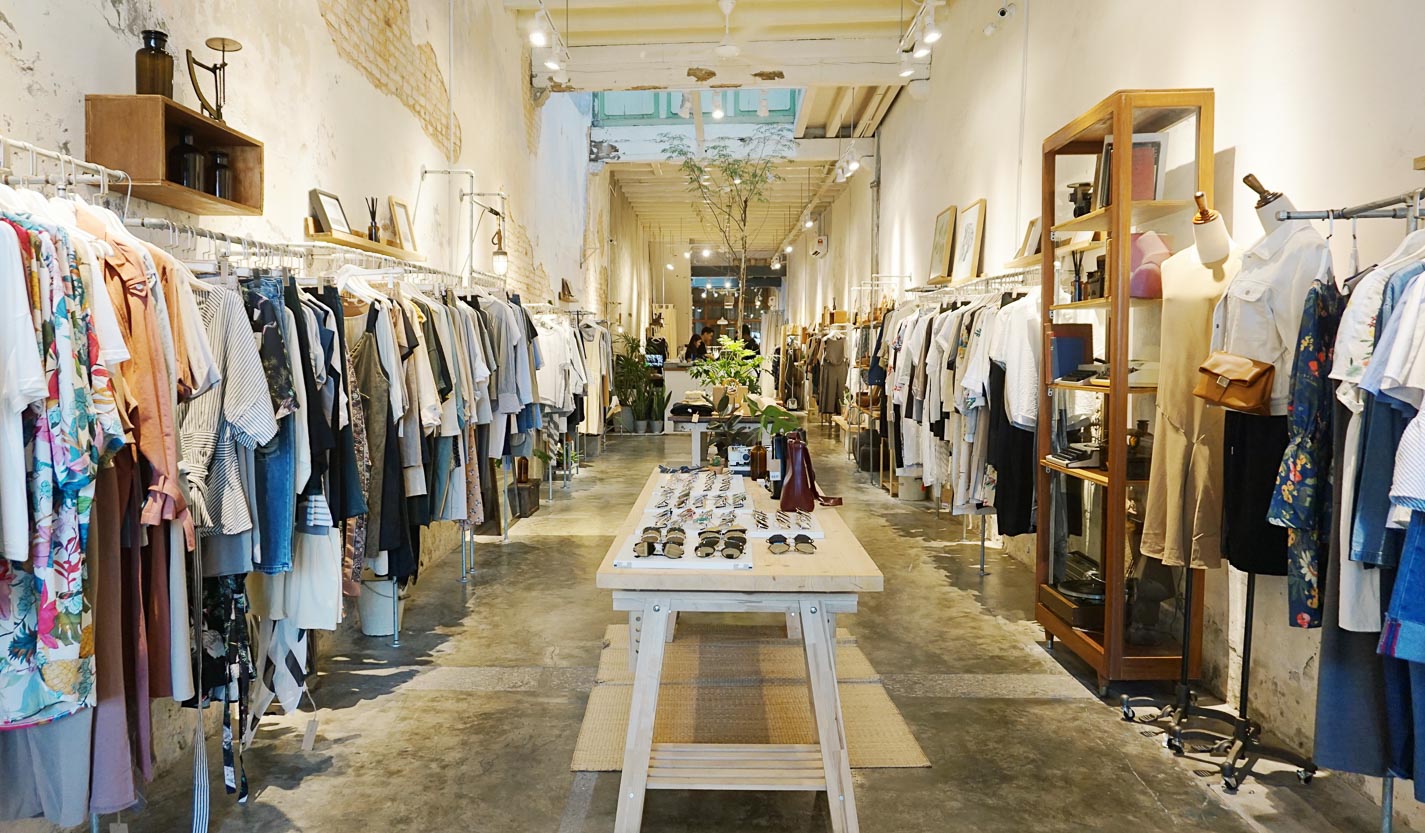 Confusing as it may be, one simply needs to explore each street that is dotted with some yellow pop-up food vans, new clothing boutiques, and thriving hipster cafes, all separated by contrasting white-washed walls (and their murals), abandoned buildings, and gloomy alleys.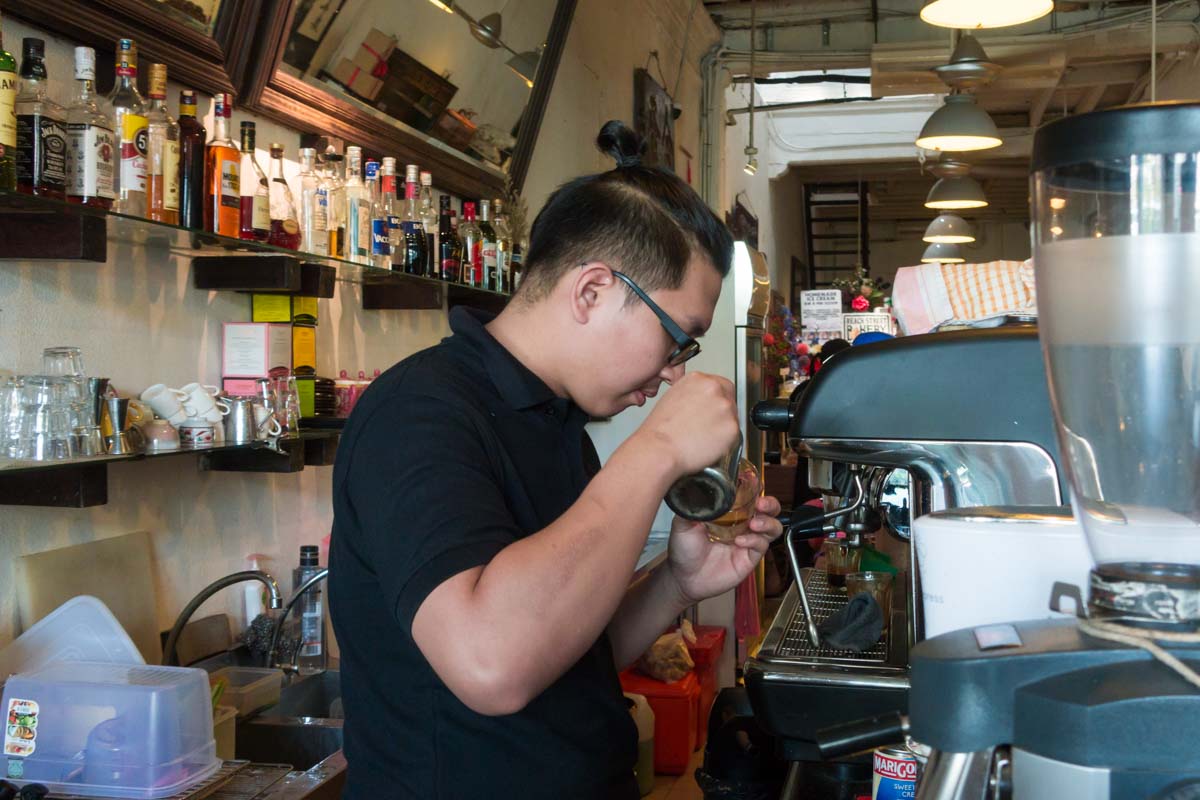 Such emergence of hipster dining and shopping spots helmed by young Penangites are, in essence, a playing field for hippies, where surprises pop up around every corner.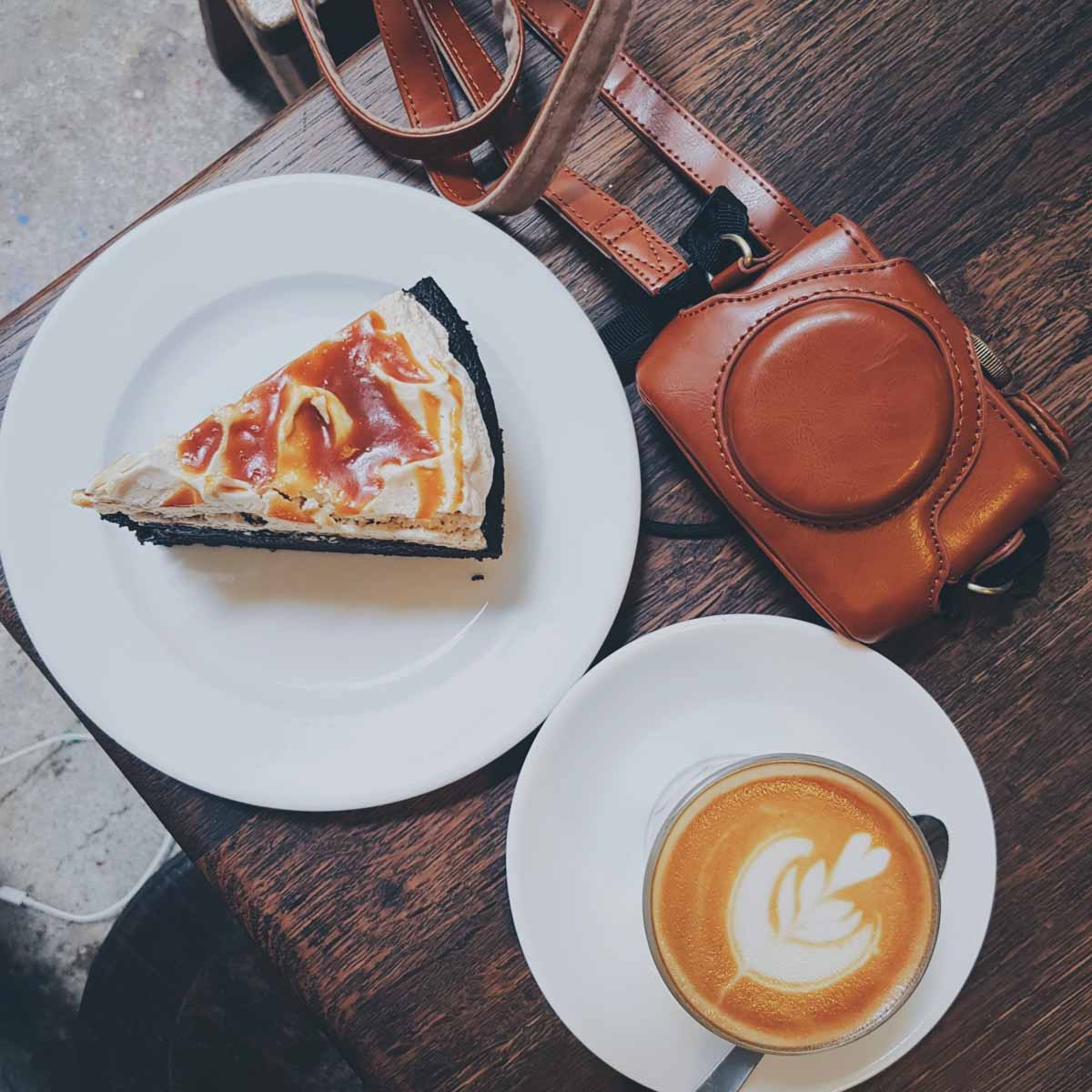 ***
Cheong Fatt Tze Mansion aka The Blue Mansion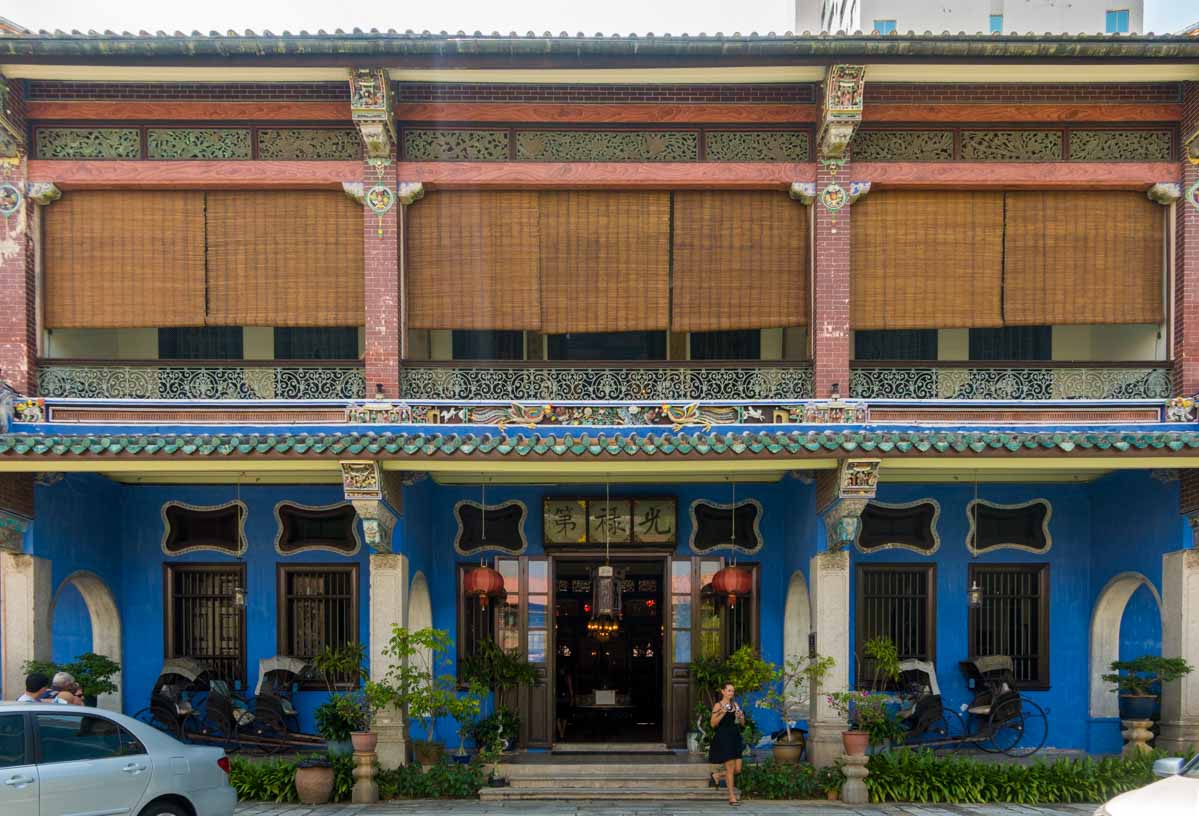 I was pleasantly surprised when I signed up for a tour at the Cheong Fatt Tze Mansion. Guided tours were never my thing and I tend to avoid them. I figured embarking on one was pivotal to uncovering more of Penang's eccentric stories.
A boutique hotel and a historical landmark today, the Cheong Fatt Tze Mansion (or the Blue Mansion) reflects the resplendence of the late 19th Century and, of course, the once opulent lifestyle of its owner, Cheong Fatt Tze.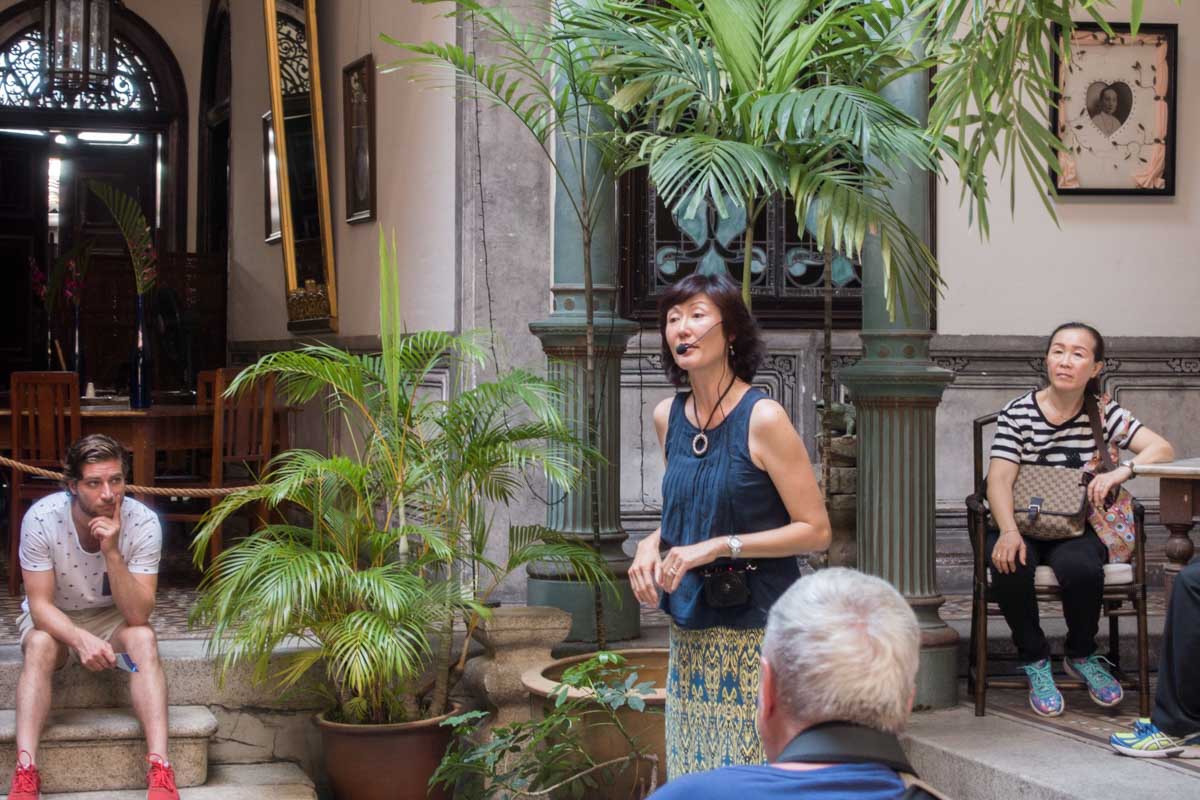 Ushering us into the courtyard in a blue sleeveless top that is complemented with a long batik skirt of a similar colour and a heavy Australian accent, our tour guide, Christina, spoke passionately about the history of the mansion to a group of 30-something tourists.
"The Chinese like rainwater to enter their home. You see, rainwater was regarded a symbol for money. The Chinese want money to come in quickly but leave slowly. So, they designed the architecture such that rainwater flows and coagulates in the middle of the courtyard," she explained.

We also learned that acclaimed Hollywood actress Michelle Yeoh had arrived in June for a movie production.
"Some say that they saw the ghost of Cheong Fatt Tze's 7th wife down the corridors, but let me assure you those ain't the truth. The Blue Mansion isn't haunted." She laughed.
Address: 14, Leith Street 10200 Penang, Malaysia
Guided Tour Timings: 11am, 2pm and 3.30pm
Pricing: RM 17 (adults), RM 8.50 (child under 12 years old)

*Pro-Tip: Should you be interested in such guided tours, you'd be glad to know that The Penang Global Tourism conducts free tours — Khoo Kongsi, Little Penang Street Market, Francis Light Cemetery Tour to list a few — on the last weekend of every month. Visit the Last Friday Saturday Sunday Facebook page for more information.
***
Penang In Retrospect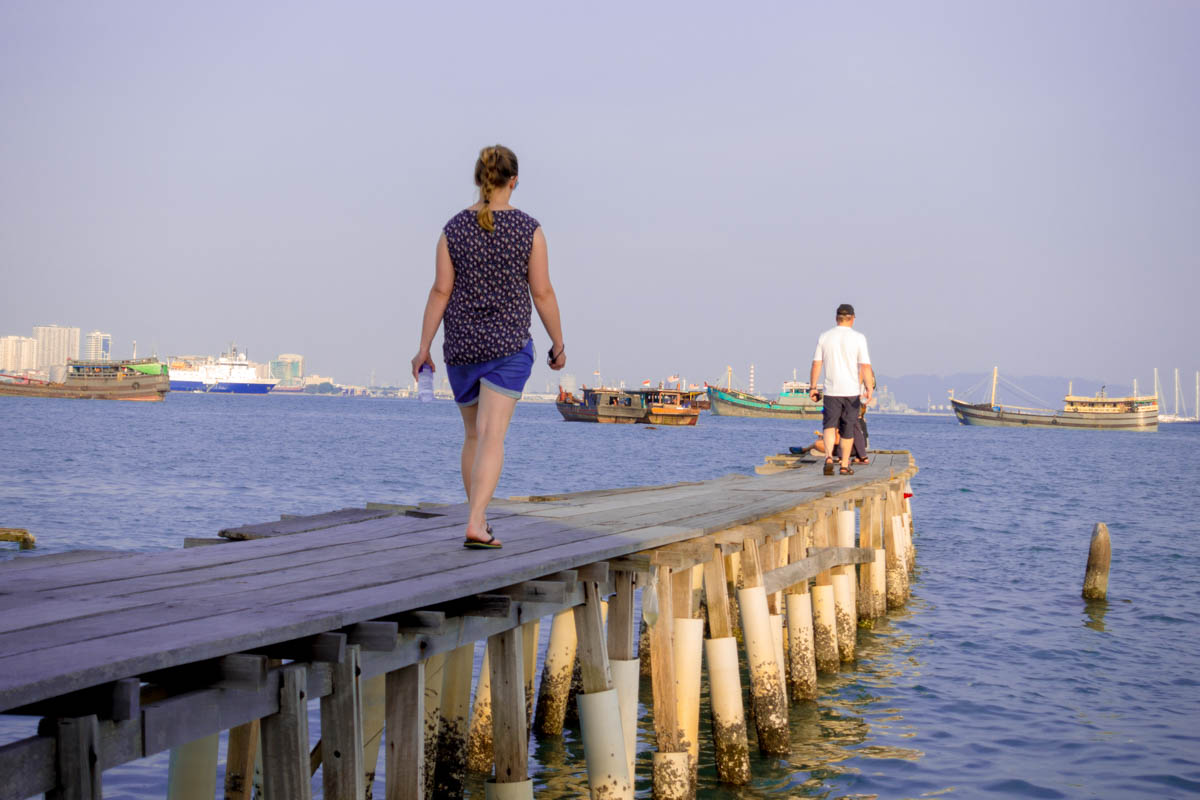 As the day began to come to a close, I headed back to the Clan Jetty with hopes of catching the sunset and satisfying my inner narcissist with an Instagram-worthy selfie or two.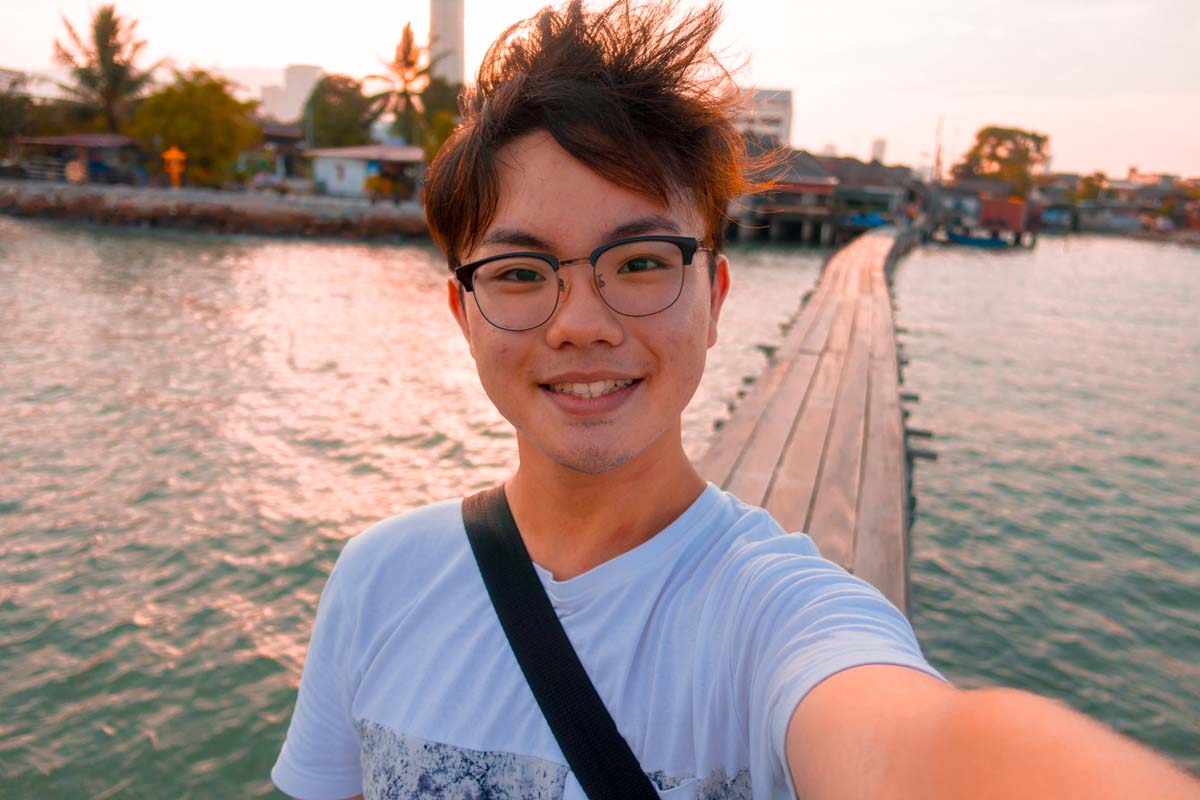 *Pro-Tip:  As the sun sets in the west, the whole spectacle is blocked by looming skyscrapers at the back of the jetty.
Having gone to the Chew Jetty in the morning, I realised that it was not necessarily the ideal place to snap pictures. Instead, I proceeded to the other alley, which led me to the Tan Jetty.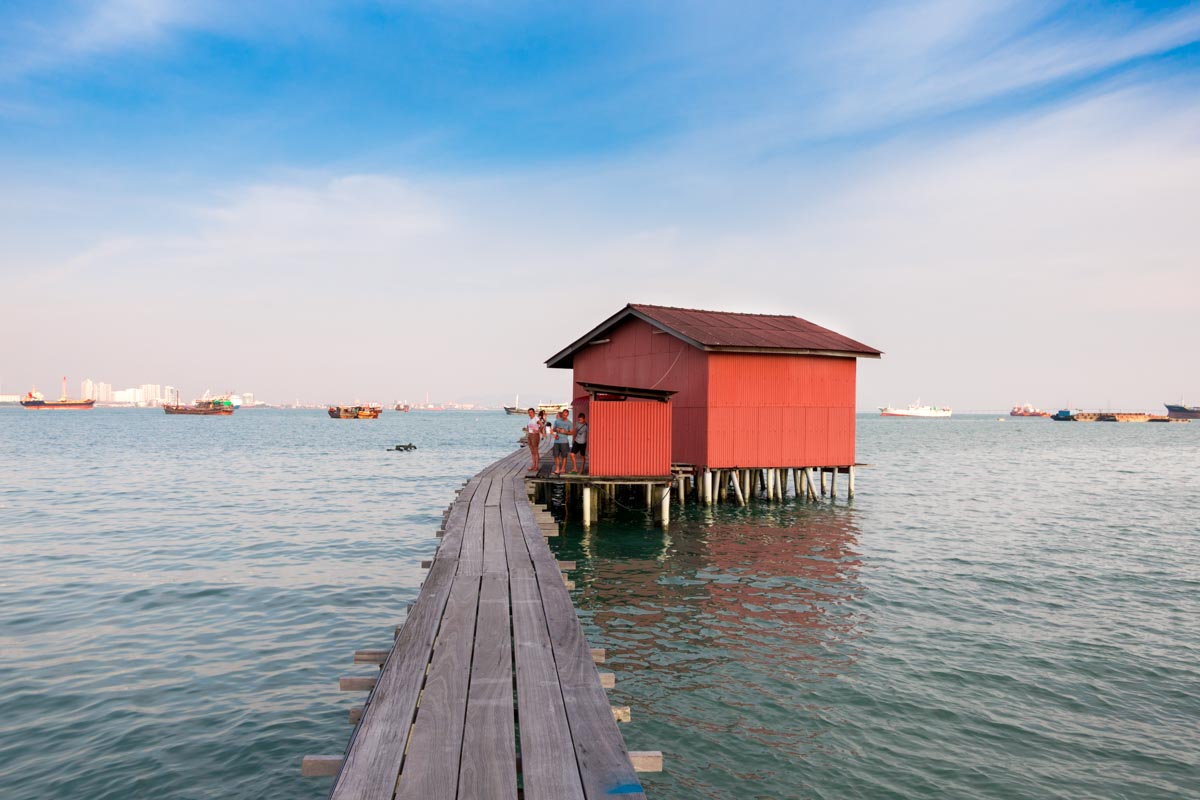 Within the Tan Jetty, a singular narrow stretch of wooden planks extends outwards into the sea. A pink hut, which houses the altar for the goddess of the sea, sits in the middle, its pastel-like contrast quite perfect for one's Instagram feed.
***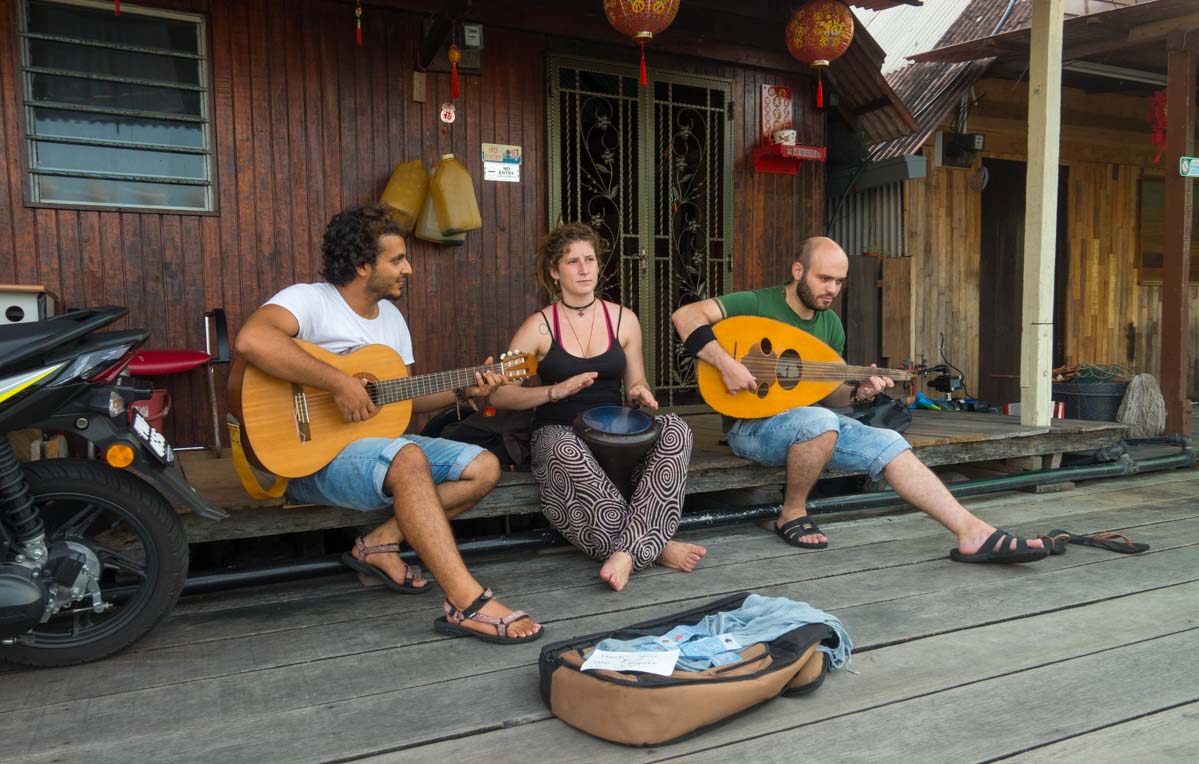 I returned to the Chew Jetty for some last minute shopping when I met three individuals, Rika, Aly and Ram, who sat on one family's porch, busking away to the receding evening crowd.
Rika was from Germany and she plays the drums, while Aly and Aram were from Syria and they play the guitar and the oud respectively. I learned from the trio that they had met one another at Monkey Beach and have been travelling together since.
I guess this is a part of what travelling really is about — chance encounters. You would never know who you will meet or talk to, where that encounter will bring you, and what kind of stories you will hear.
"Penang has a charm that, at least to me, seems to attract people together," Aram said. Aly, Rika and I all nodded in agreement.