How many of these facts about the world did you already know?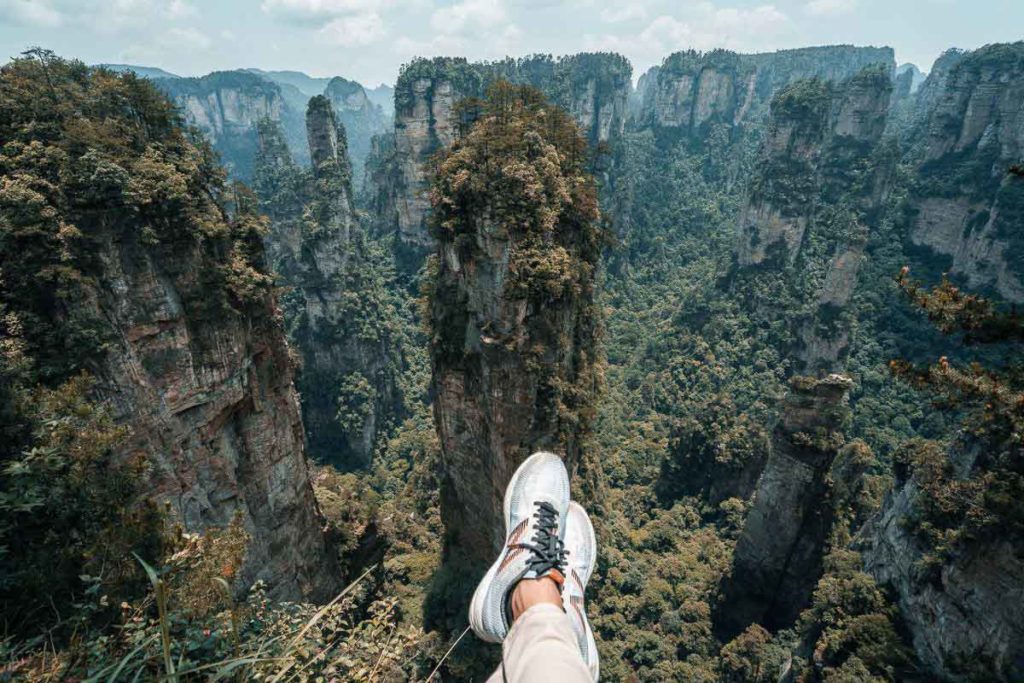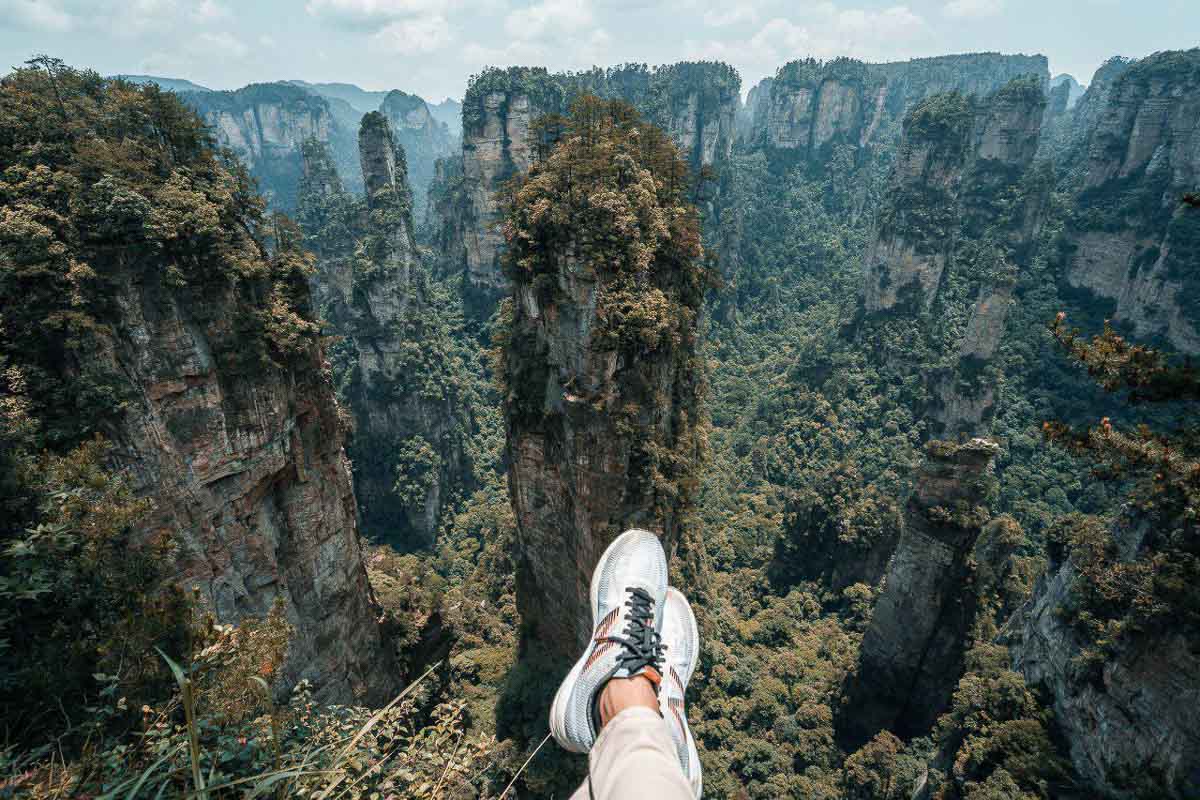 Avatar Hallelujah Mountain in Zhangjiajie, China.
One of the most intriguing things about travelling is discovering why things are the way they are today. From hidden secrets to strange phenomenons, here's 20 things about the world that may sound absurd at first but are actually proven to be true facts!
1) It snows in the Sahara Desert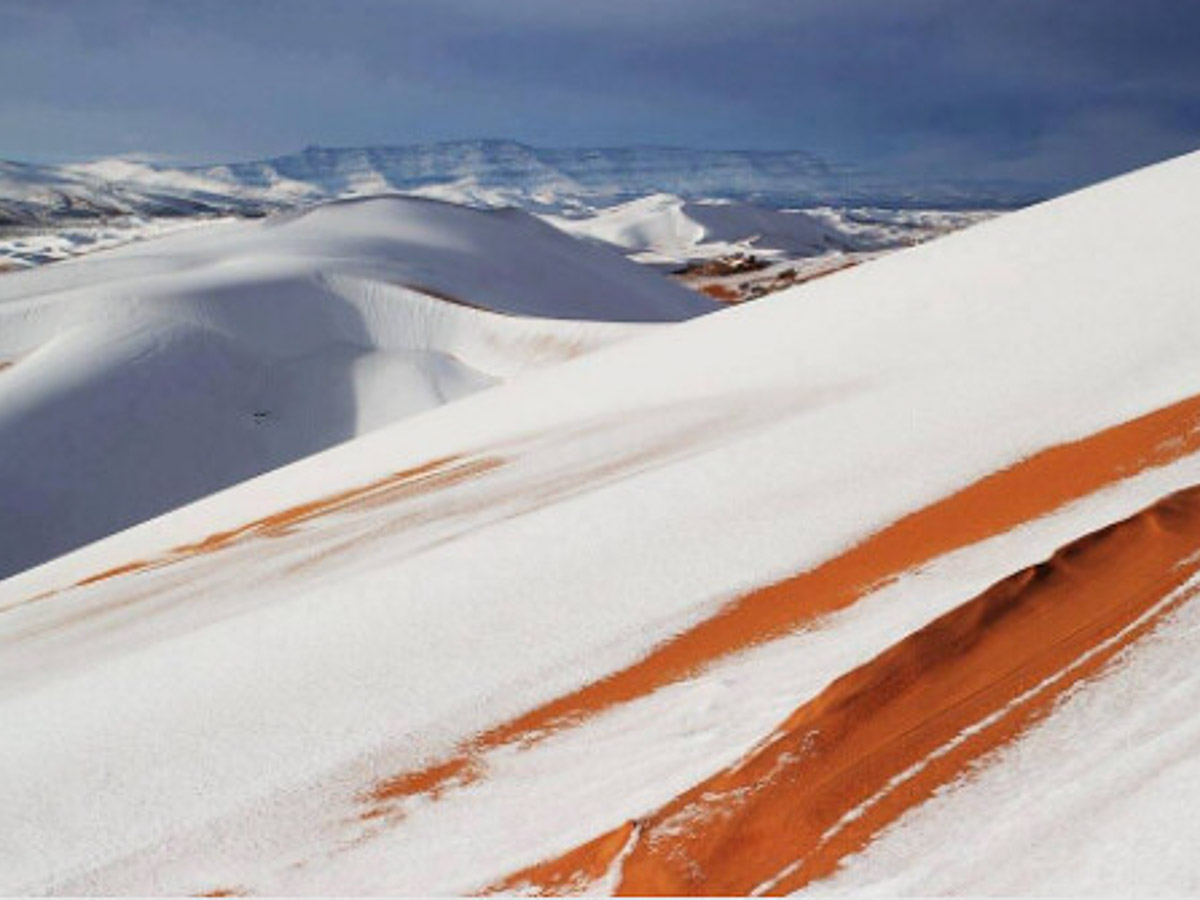 Photo credit: tonynetone via Flickr
Deserts are known to have very low precipitation. And if rainfall is rare, wouldn't snowfall be even rarer? Well, the impossible happened in 2018 and the Sahara Desert was covered in a blanket of white snow. However, the snow only lasted for a day before melting under the hot sun.
The first recorded snowfall was in 1979 — a snowstorm that lasted half an hour. Although temperatures drop to freezing in the night, the lack of moisture makes it almost impossible to produce any snow. But who knows, you might be lucky enough to see it on your next trip to the Sahara!
2) There are only two countries in the world where Coca Cola does not exist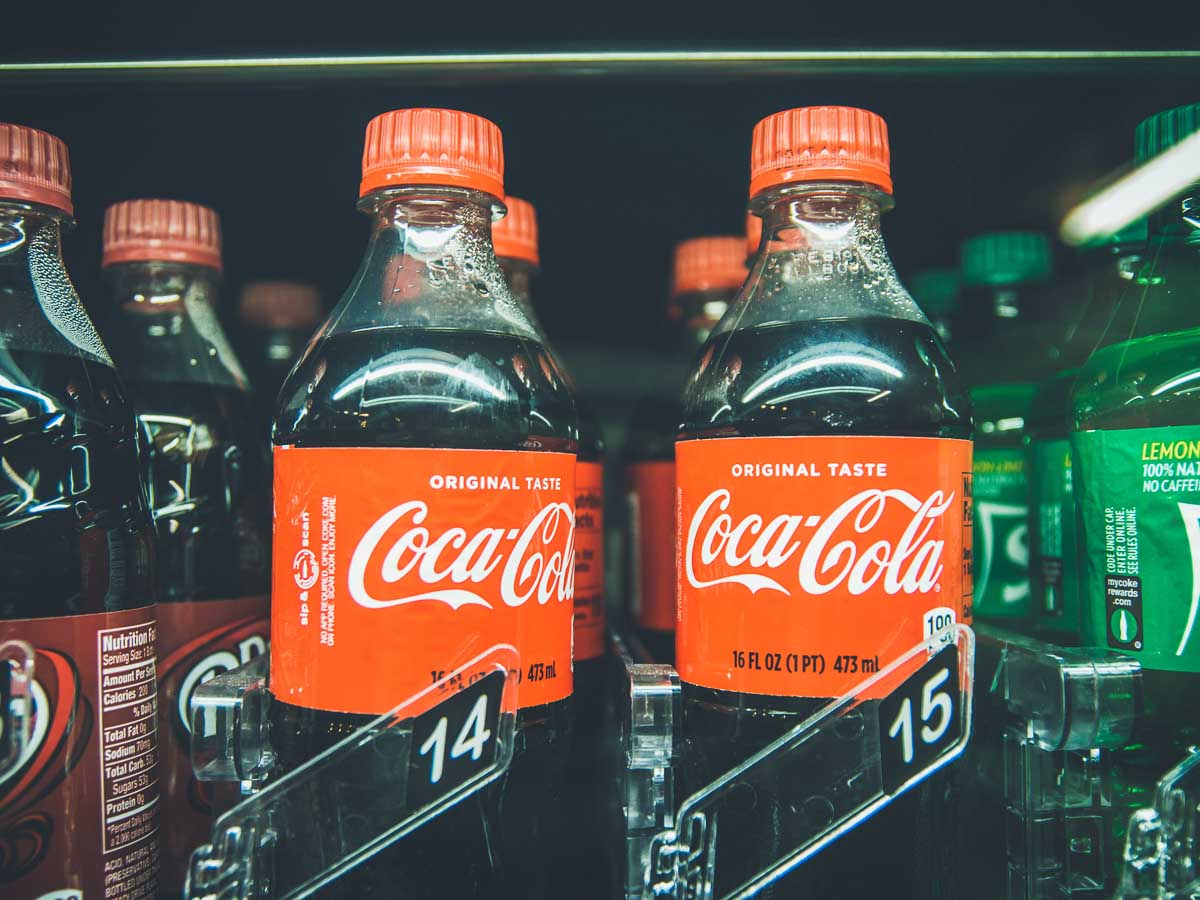 Photo credit: @neonbrand via Unsplash
You might think Coca Cola is something you can find anywhere in the world but these two countries have been in long-term US trade embargoes — North Korea since 1950 and Cuba since 1962.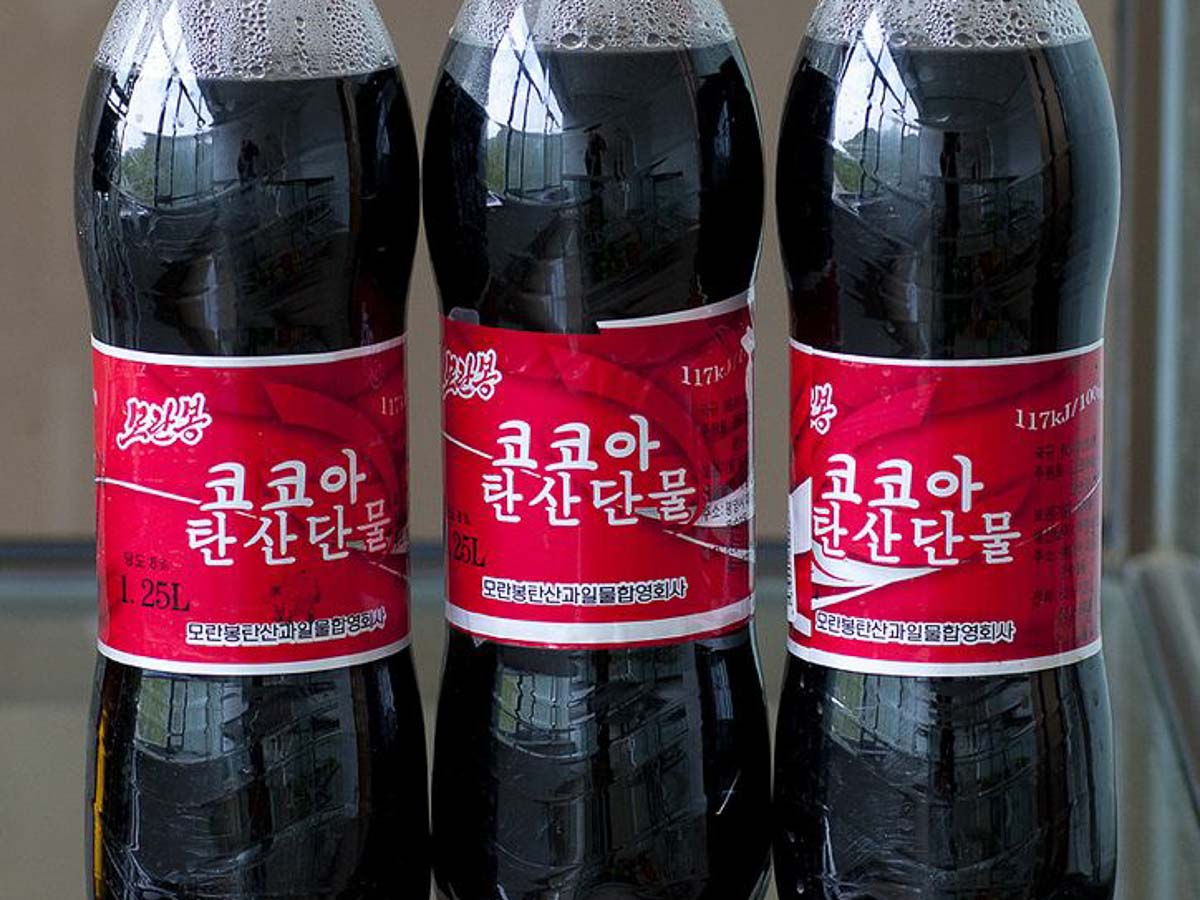 Photo credit: Eric Lafforgue via Flickr
However, North Korea has made its own dark coloured soda. They call it Ryongjin Cola or 'Cocoa Sparkling'. It has the similar red packaging and cursive font, but does it have the same great taste? 🤔 Let us know in the comments if you've tried it!
3) Sudan has the most pyramids in the world (not Egypt)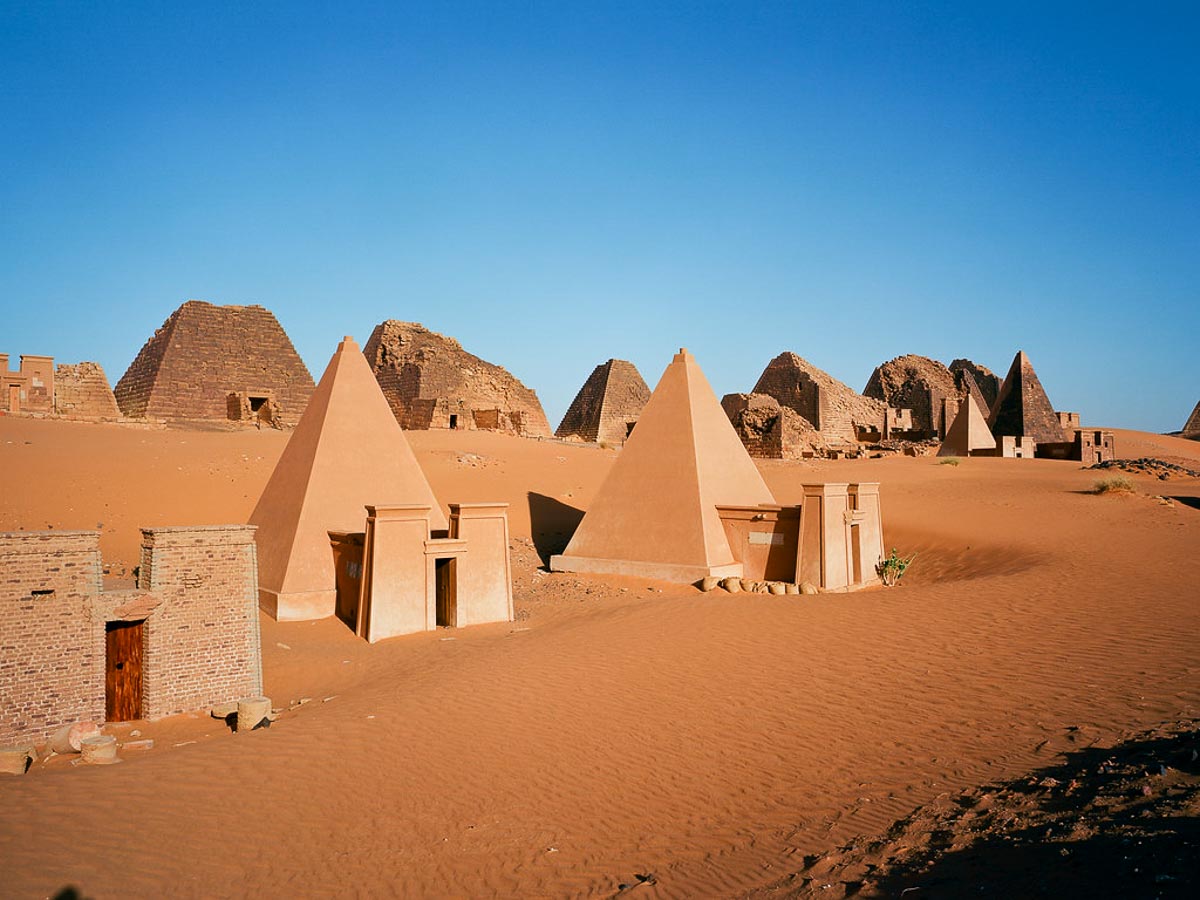 Nubian Pyramids in Sudan. Photo credit: Christopher Michel via Flickr
Egypt and pyramids are almost synonymous, but did you know there are pyramids in Sudan too? Nubia, a region in Sudan, has 255 pyramids — twice the number in Egypt!
After ruling Egypt's 25th dynasty, the Nubian pharaohs fled to Sudan and formed the Kushite kingdom, incorporating the Egyptian culture in their new city.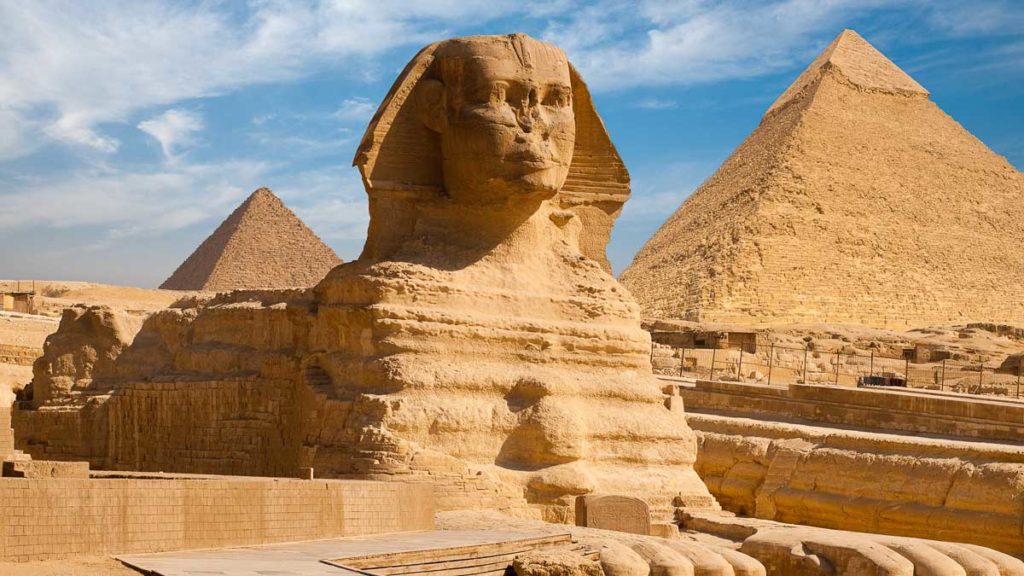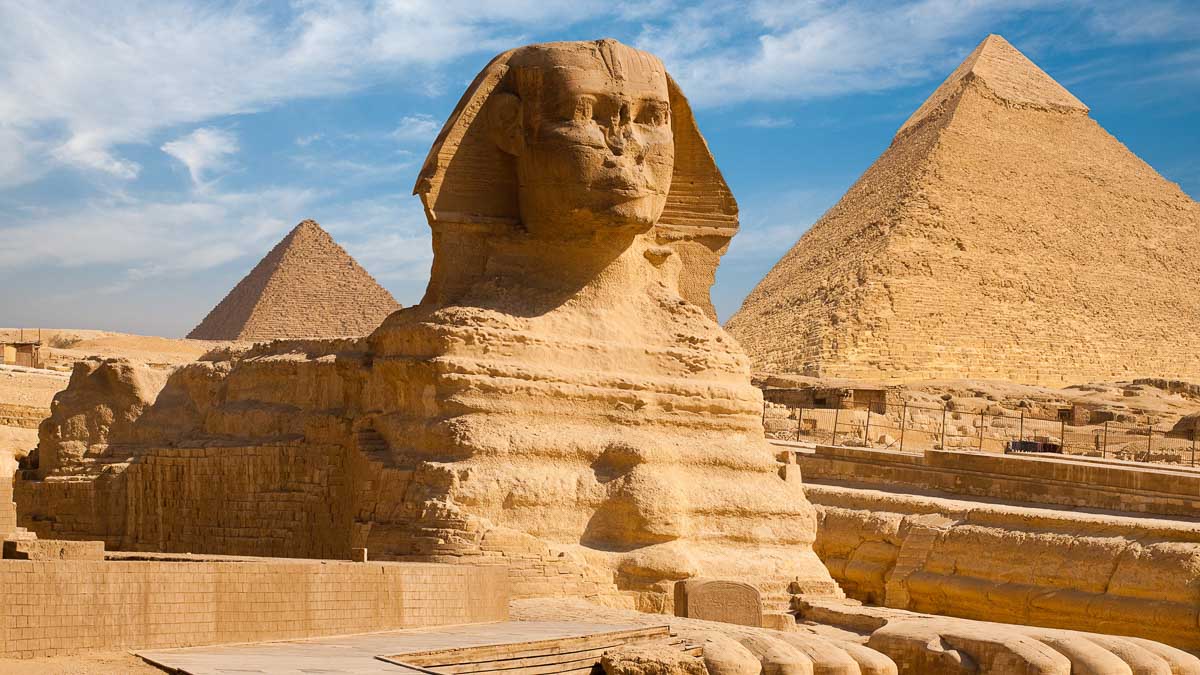 Egypt's Great Sphinx of Giza. Photo credit: Viajejet
The Nubian pyramids aren't as widely visited as those in Egypt. So chances are you'll have the pyramids all to yourself!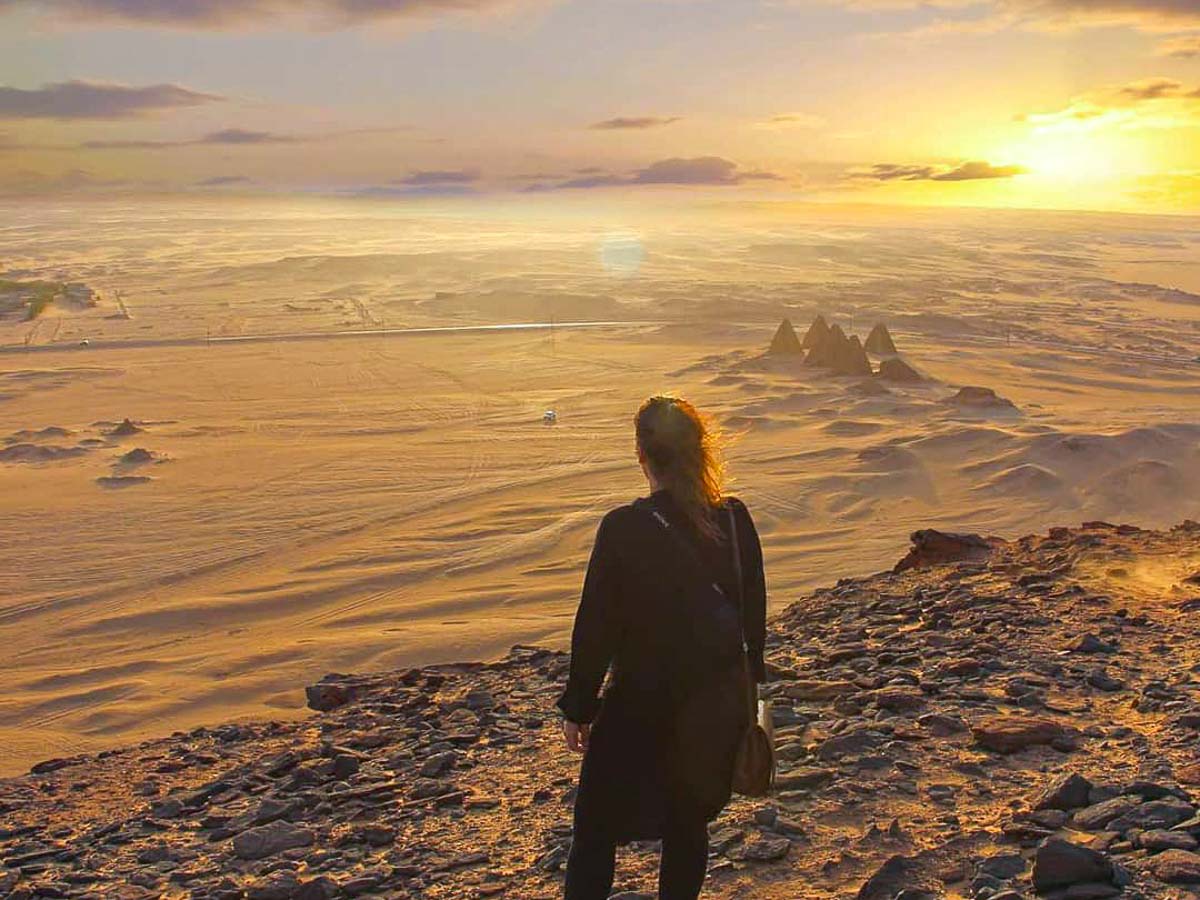 Photo credit: @viajar_entre_viagens via Instagram
Jebel Barkal is the most rewarding out of the four main sites. The pyramids there are well-preserved and stand beside a small mountain. Climb up the mountain just before sunset to catch stunning views of the Nile!
4) Colombia's brightest rainbow is in its river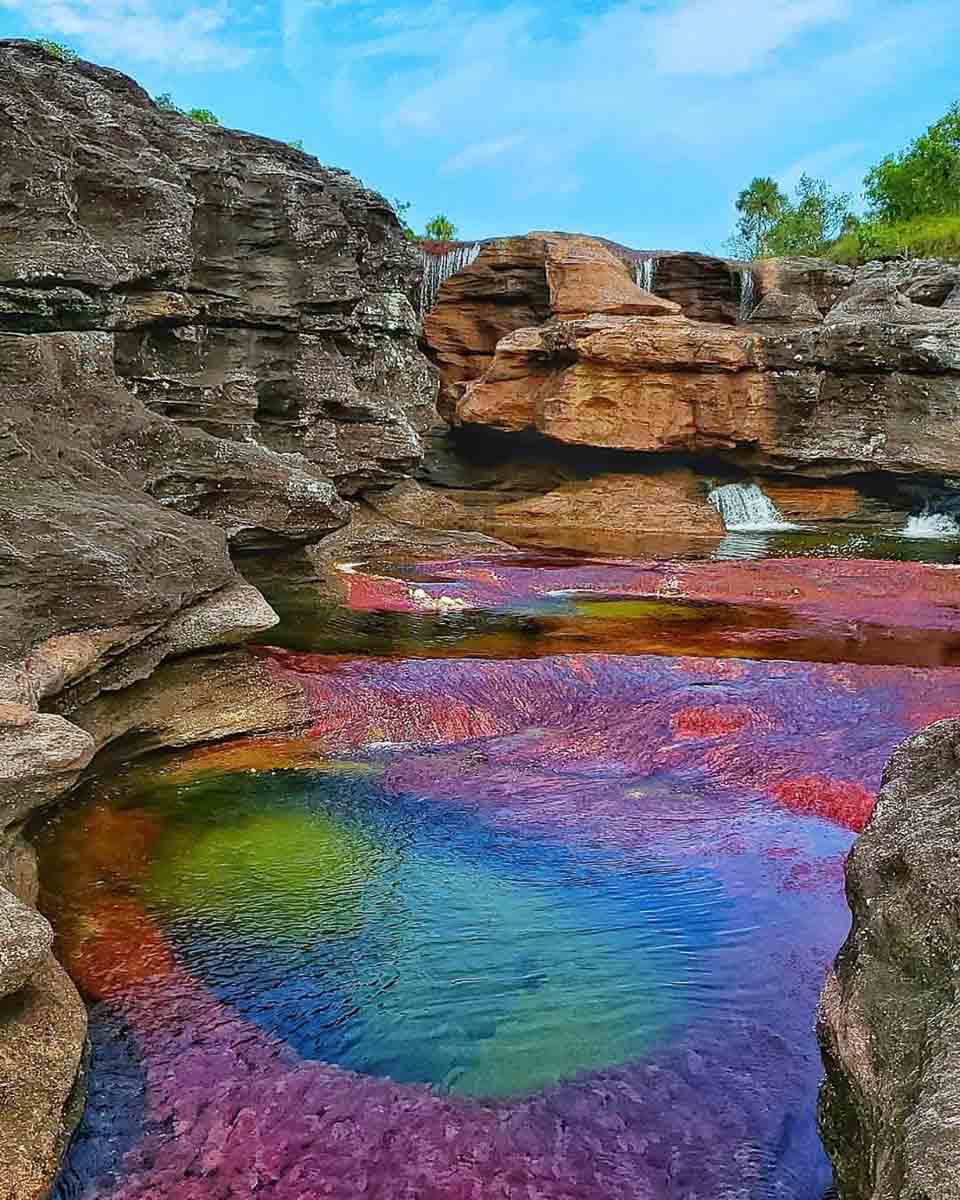 Photo credit: @micolombiaoficial via Instagram
Normally you'd find rainbows in the sky, but the Caño Cristales, also known as the "River of Five Colours", beams brighter than any rainbow in the sky.
Located in Colombia's Serranía de la Macarena National Natural Park, this stunning river owes its multi-coloured beauty to the Macarenia Clavigera, a plant that lives in the riverbed. It's best to visit between May to November when the river weeds blossom in yellow, blue, green and red. They get brighter hues during this time as the waters are shallower, allowing more sunlight to reach the plants.
5) The Sahara Desert used to be a tropical rainforest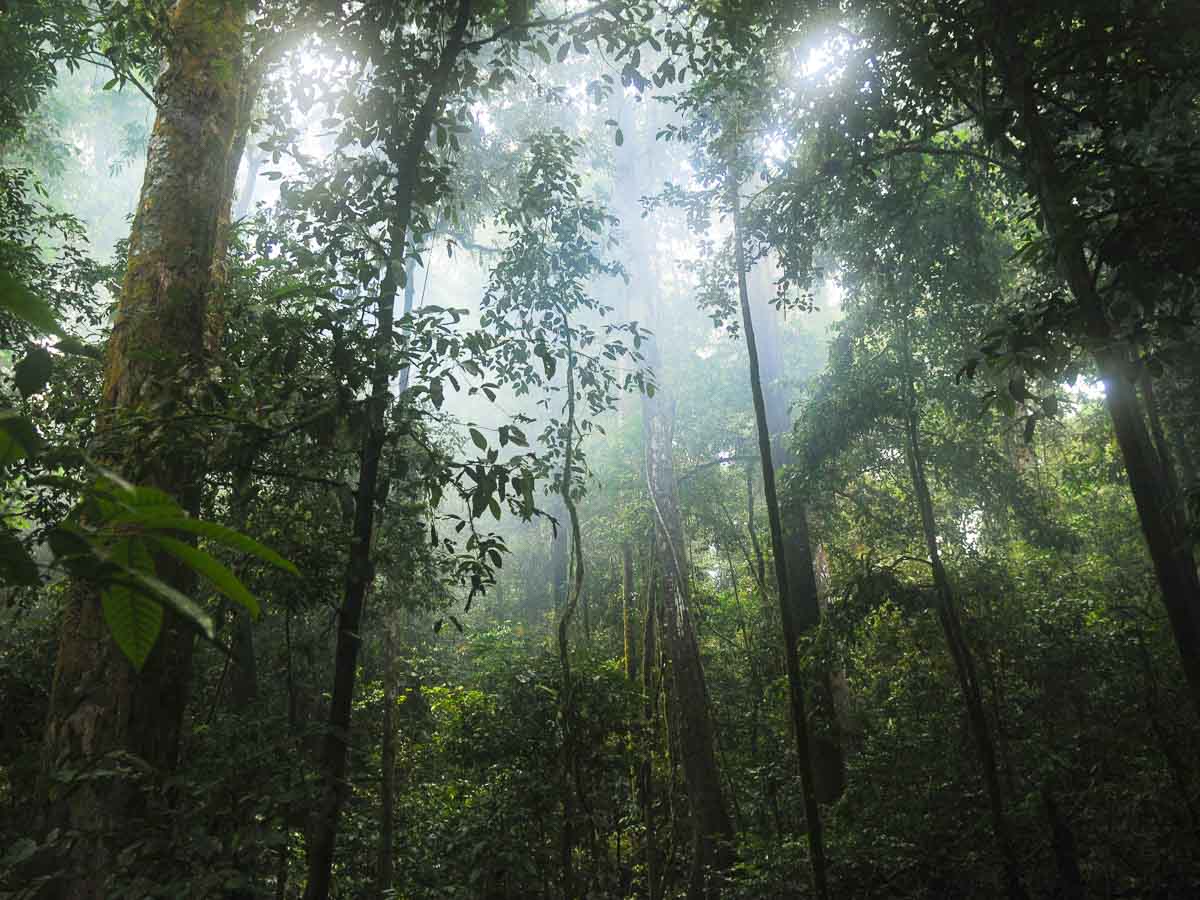 Photo credit: @crystal_mirallegro via Unsplash
The Sahara again?! Trust me, this one's extra cool.
The Sahara Desert is known for being the world's hottest desert. However, just 6,000 years ago, this dry land was a lush rainforest with thick vegetation and high rainfall.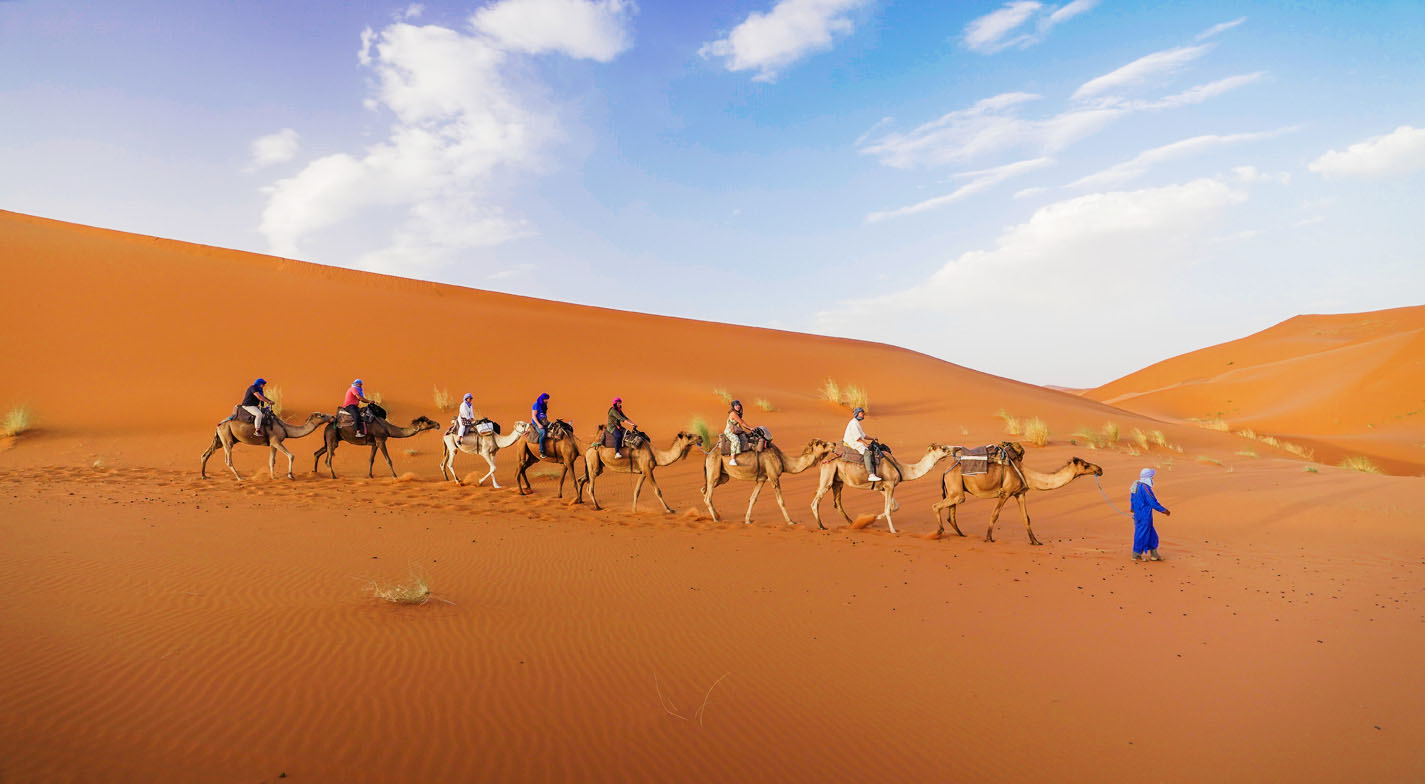 Although we didn't witness the Sahara in full bloom, future generations might. If the world survives the next 10,000 years, the same constant change in weather patterns could leave the Sahara looking a whole lot different.
6) Macchu Pichu is an earthquake-proof city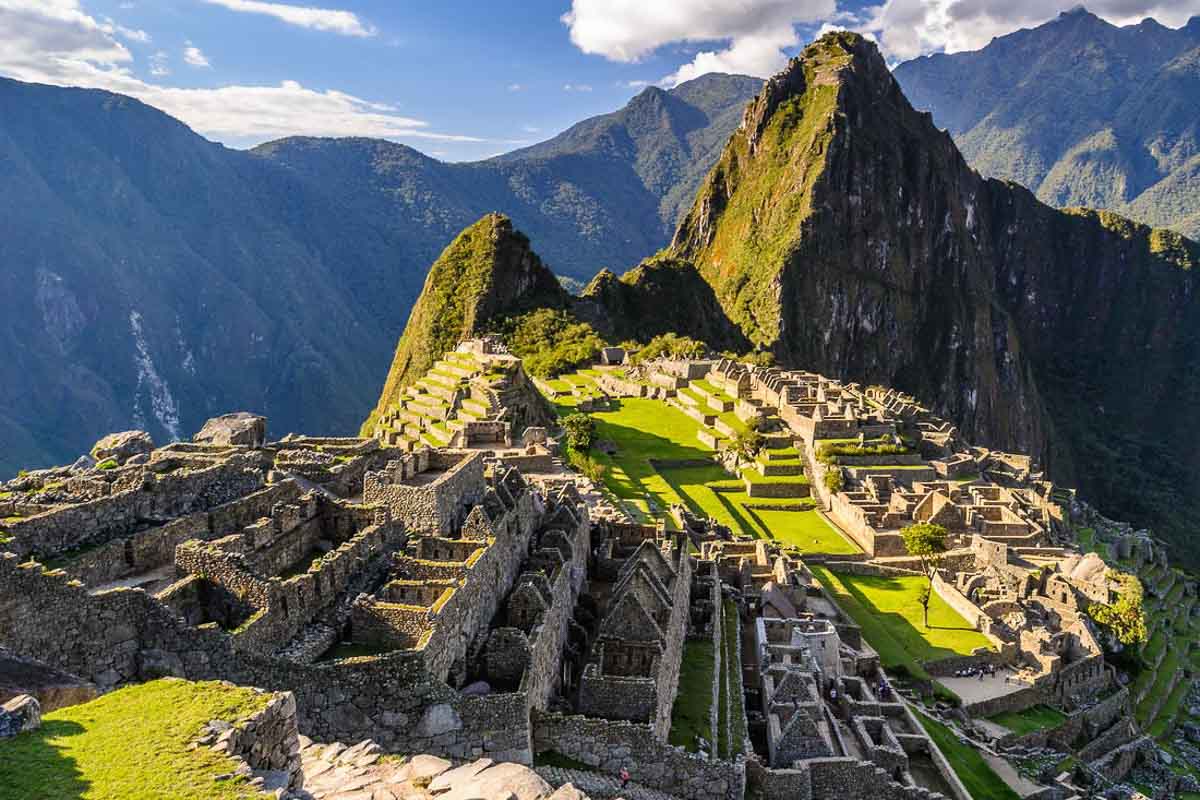 Photo credit: Anton Ivanov
This ancient Inca town rests on top of two fault lines in Peru. That means earthquakes were expected events. So how did they live through it?
In fact, the Incans created a brilliant engineering technique called 'ashlar masonry', where rocks are cut to fit perfectly together without mortar. This allowed the stones to move in its place during an earthquake, before settling back in their original positions. Genius or what?!
7) You could walk from Russia to Alaska (on ice)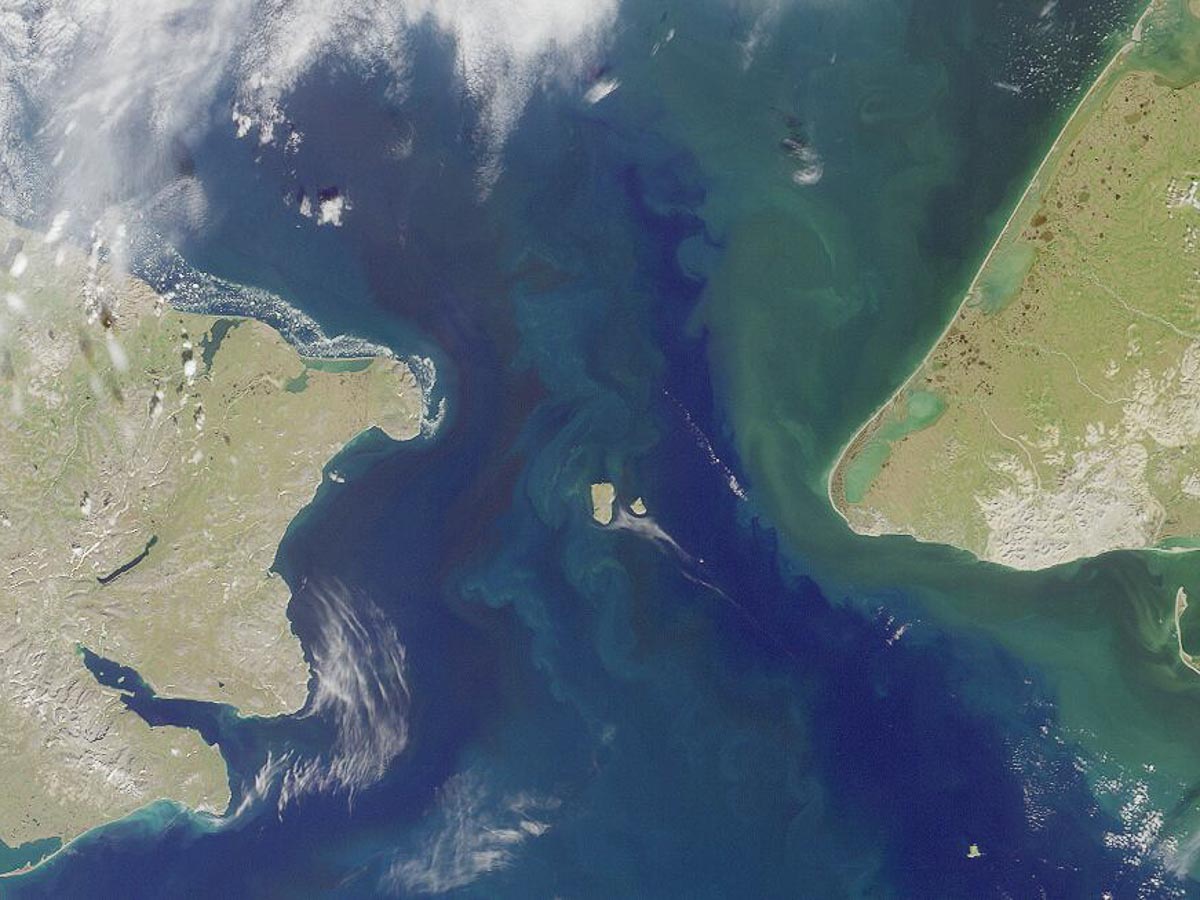 Photo credit: Wikipedia
Between Russia and Alaska lies the Bering Strait. When it freezes up in the winter, you can journey across, with 3.8km being the shortest end.
However, just because it's possible, doesn't mean it's legal! Or safe, as the ocean winds are extremely cold and the ice below may shift.
In 2006, two adventurers set out from Alaska to cross the frozen path on foot. They crossed 90km in 15 days before they were detained in Russia for violating immigration laws.
*Pro-tip: Don't do it!
8) China has only one timezone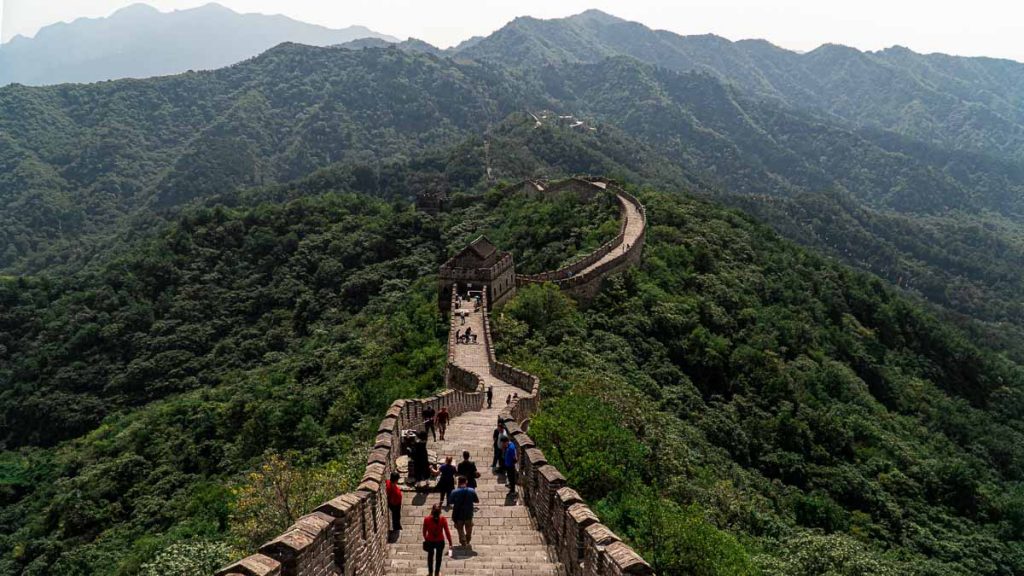 Having a single timezone is fine if the sun rises and sets at the same time for everyone. However, as Beijing is preparing to go to bed at midnight, folks in Xinjiang are just beginning to watch the sunset.
That's pretty wild considering how China is almost the size of the United States, which has six timezones! Interestingly, China didn't always operate on Beijing time. Beijing Standard Time was only established in 1949 — a decision by Chairman Mao Zedong in the name of national unity.
Before that, in 1912, there were five recognised timezones that were five and a half to eight and a half hours past Greenwich Mean Time.
Luckily, working around one timezone is but a mild inconvenience to the Chinese. However, travellers planning to backpack through China should prepare for their body clocks to get a little confused 🤪
Read also: 2-Week China Itinerary — Rail Adventure Across Beijing, Shanghai, Hangzhou and Suzhou
9) San Fransisco's Golden Gate Bridge 'speaks'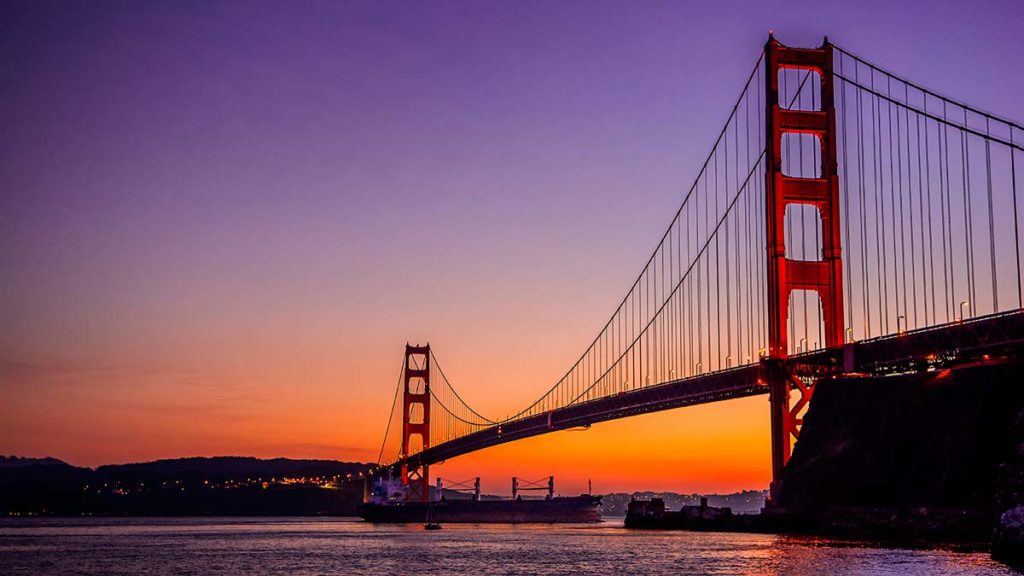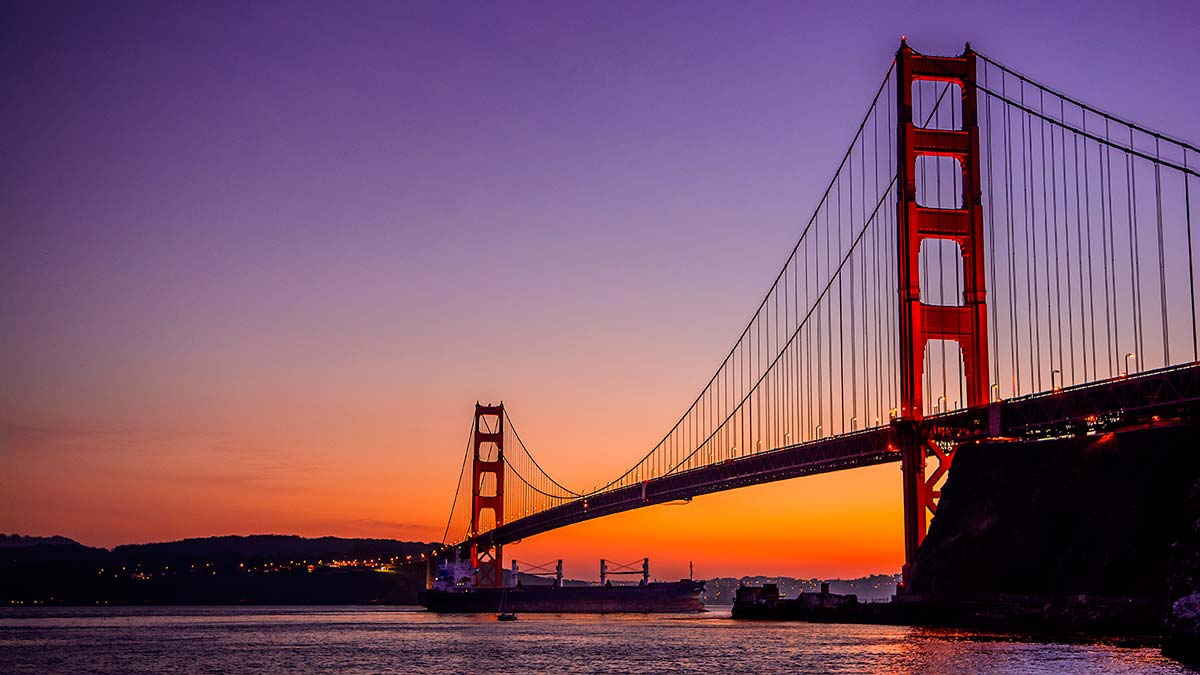 This is one of the newer facts about the world. In June 2020, San Francisco's beloved Golden Gate Bridge started speaking up about some amendments made to the railings on the bike path. Literally.
San Franciscans reported hearing eerie sounds from several kilometres away!
City officials explained it to be a case of high winds passing through the new handrails. The bridge is safer for users when it faces less wind resistance. Therefore, the sound is a good sign that strong winds are passing through the bridge smoothly!
10) You can go on a safari in Sri Lanka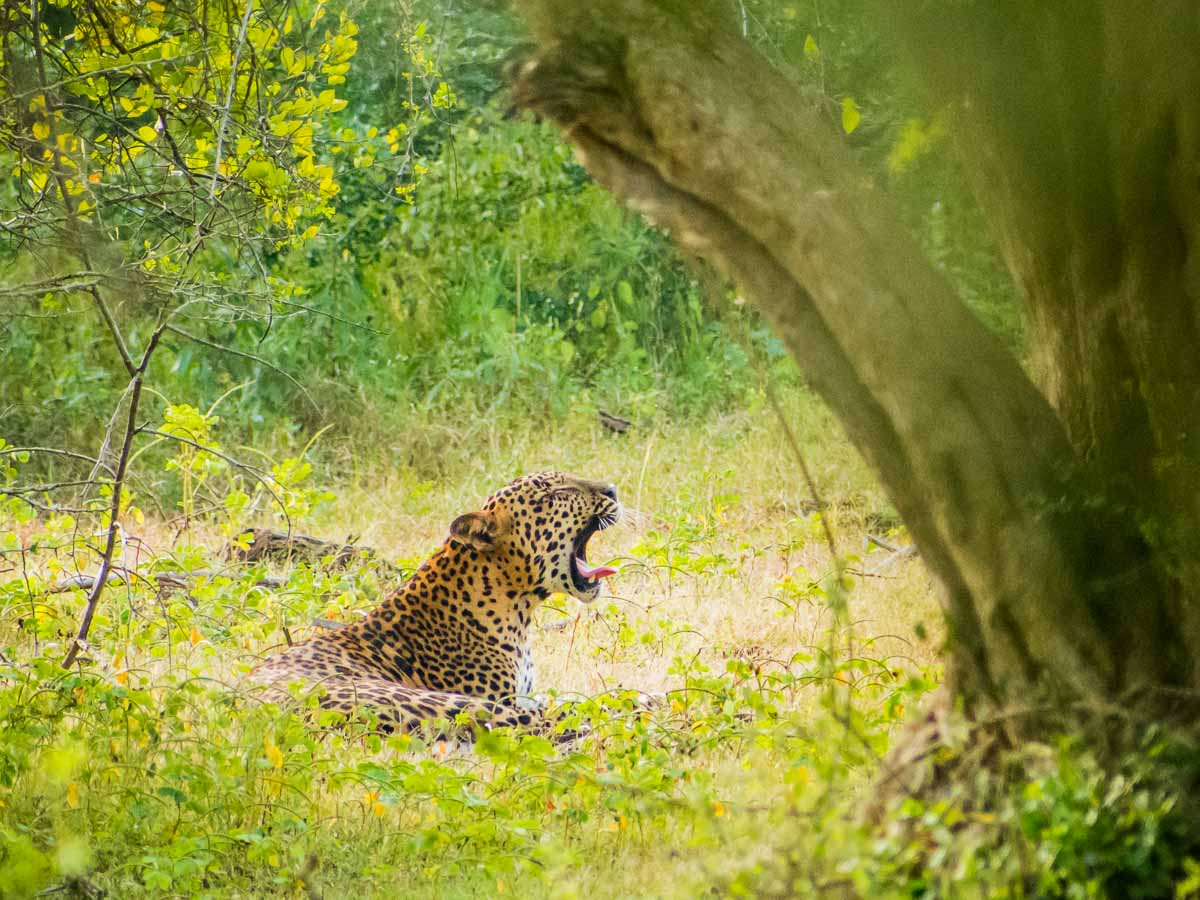 Photo credit: Wikimedia Commons
Kenya isn't the only safari experience — there's another place closer to home that's half the price with its own set of amazing wildlife!
Less than four hours away, in charming Sri Lanka, is Asia's very own Safari. On the open plains of Yala National Park, you'll spot elephants, leopards, and even aquatic birds!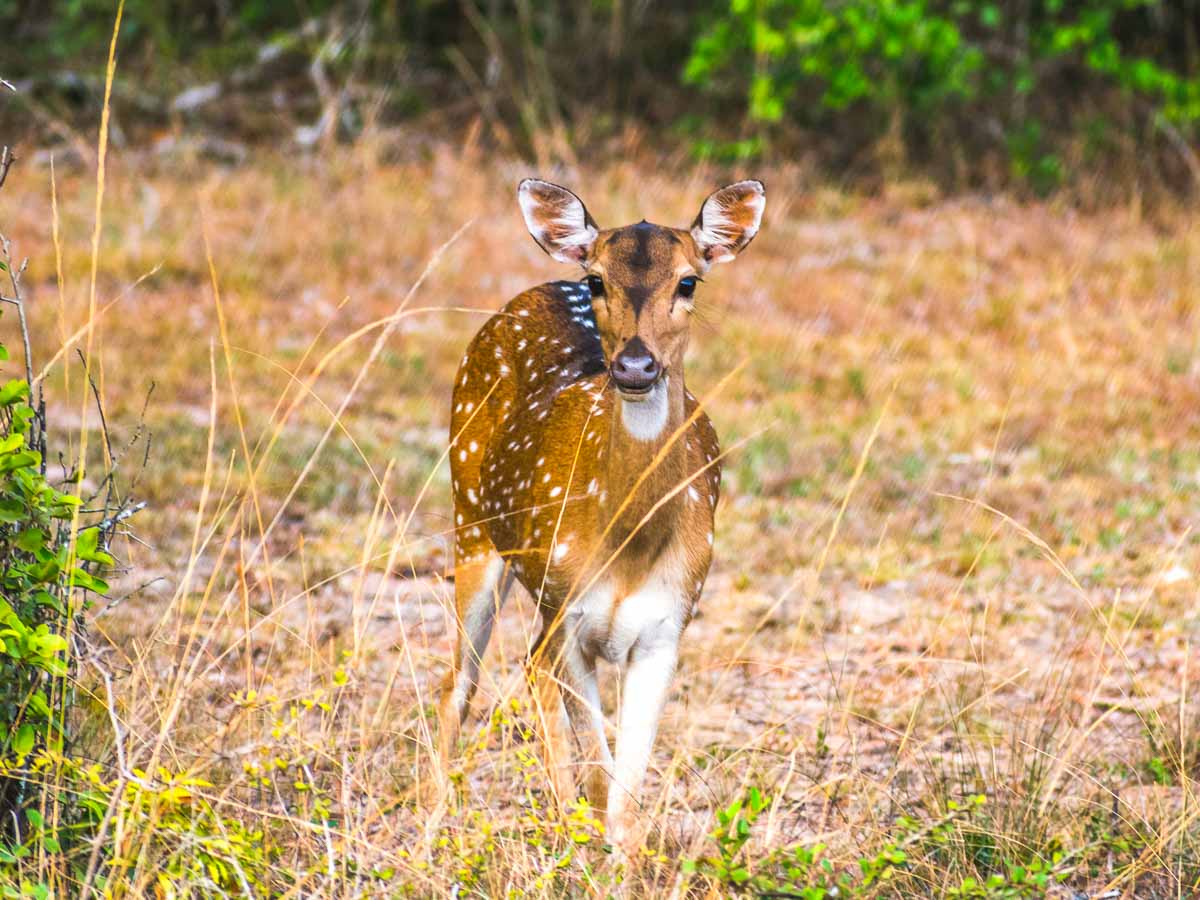 Photo credit: Wikimedia Commons
Or visit Wilpattu National Park to see axis deer and sloth bears! 🦌
The best time to visit would be between March and October — water levels are lower and you'll see more animals come out to drink.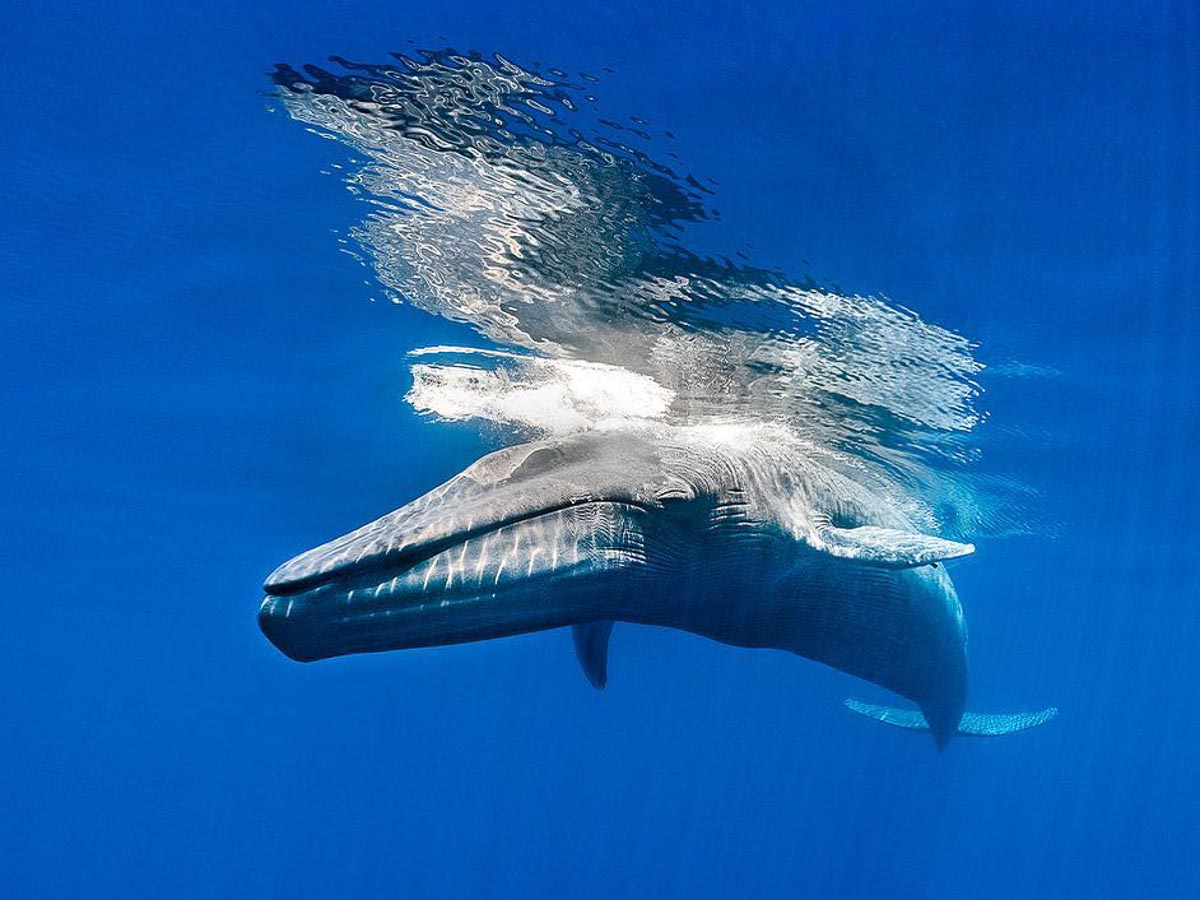 Photo credit: @alexmustard1 via Instagram
Another cool fact about Sri Lanka is the annual sightings of migrating Blue Whales! Between December to April, witness the biggest animals in the world feed on krill in the Southern Coast.
The whales usually hang out in the waters by Mirissa. You'll pass the town on the way to Yala National Park, so why not pop in for some whale watching before your safari adventure!
11) A real-life Spirited Away bathhouse exists in Tainan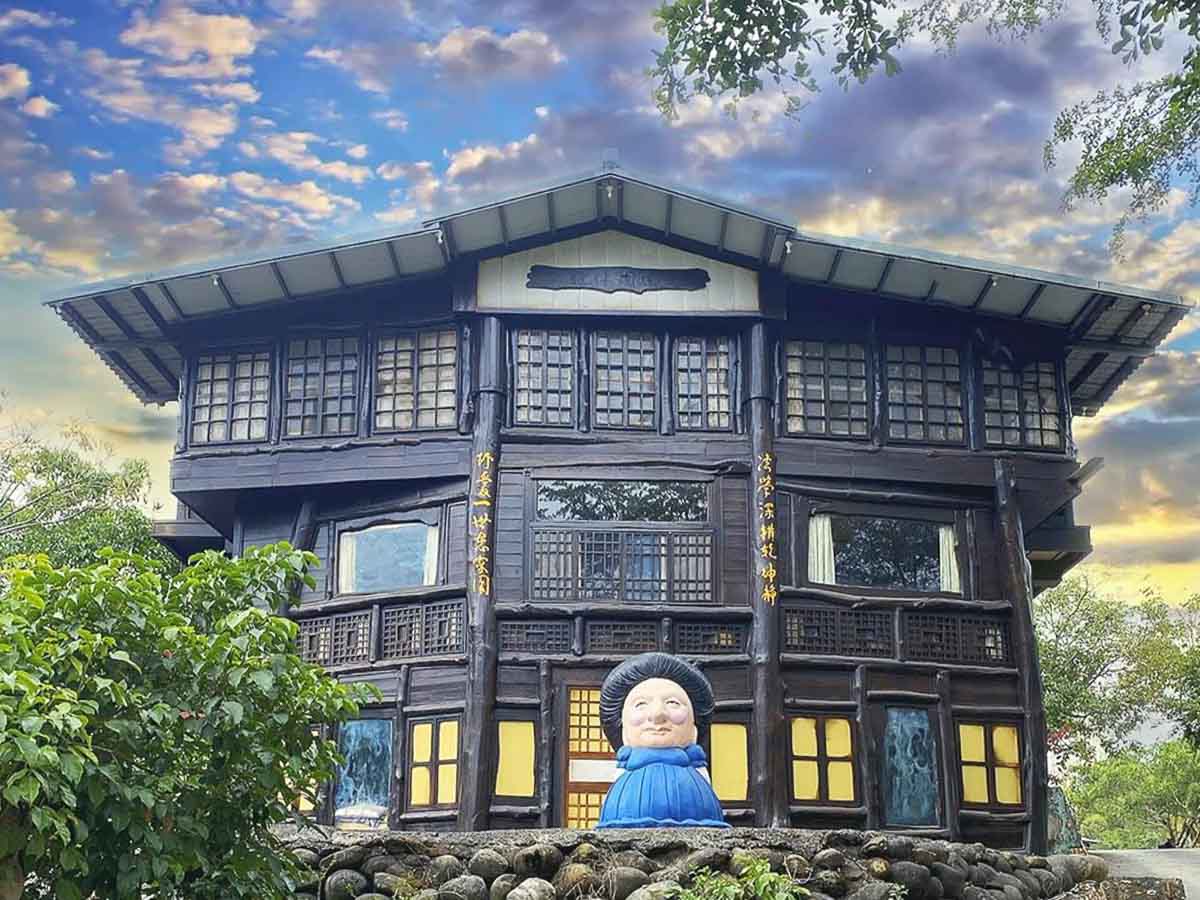 Photo credit: @hsingfang20 via Instagram
Jiufen, Taiwan, is popularly known as the mountain village that inspired Miyazaki's Spirited Away. However, down south in Tainan has a real-life replica of the famed bathhouse.
Located in the Breezy Valley Art Village is the Breezy Village Guesthouse. It closely resembles the iconic bathhouse, especially with Yubaba greeting you at the front — don't offend her or she'll turn you into a pig! 🐷
If you're a big Miyazaki fan, add both locations to your next Taiwan adventure!
Read also: 8D Taiwan Itinerary: Insider's Guide to Hidden Adventures from Taipei to Kaohsiung via THSR
12) Thailand has a festival to appreciate their monkeys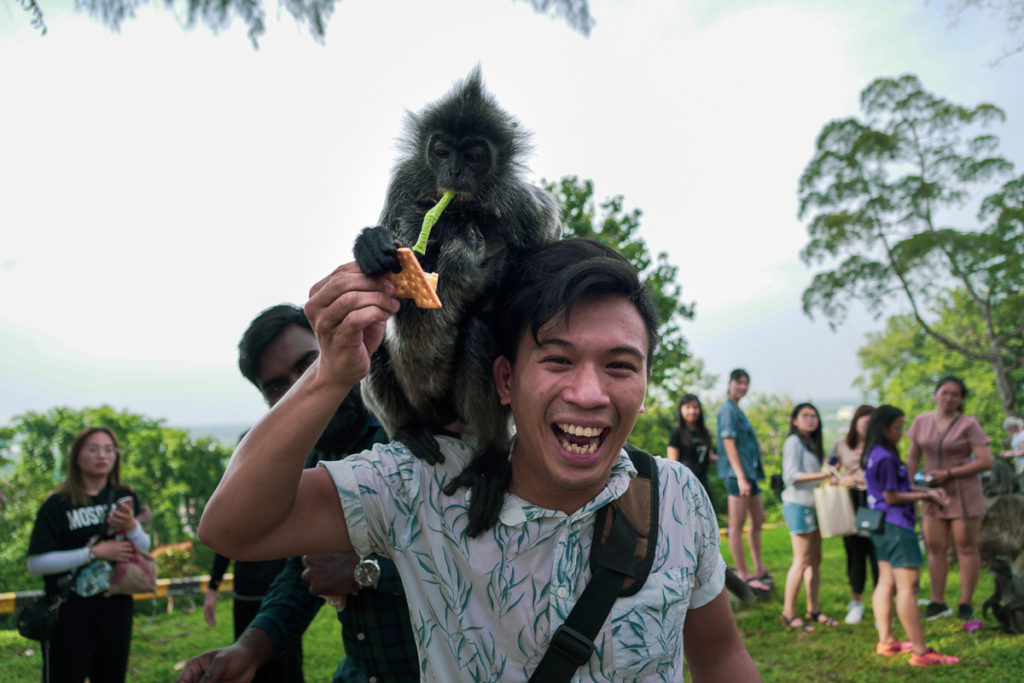 Every last Sunday of November, this festival in Lopburi celebrates the Monkeys in a Monkey Buffet Festival.
According to Sanskrit folklore, a heroic Monkey helped Prince Rama save his bride-to-be from the clutches of a ten-headed demon.
The resident monkeys of the Phra Prang Sam Yot temple are treated to 4,000 kilograms of fruits, vegetables, and Thai desserts — what a spread! Locals also dress up as monkeys and perform for their esteemed guests as they gobble down their royal feast.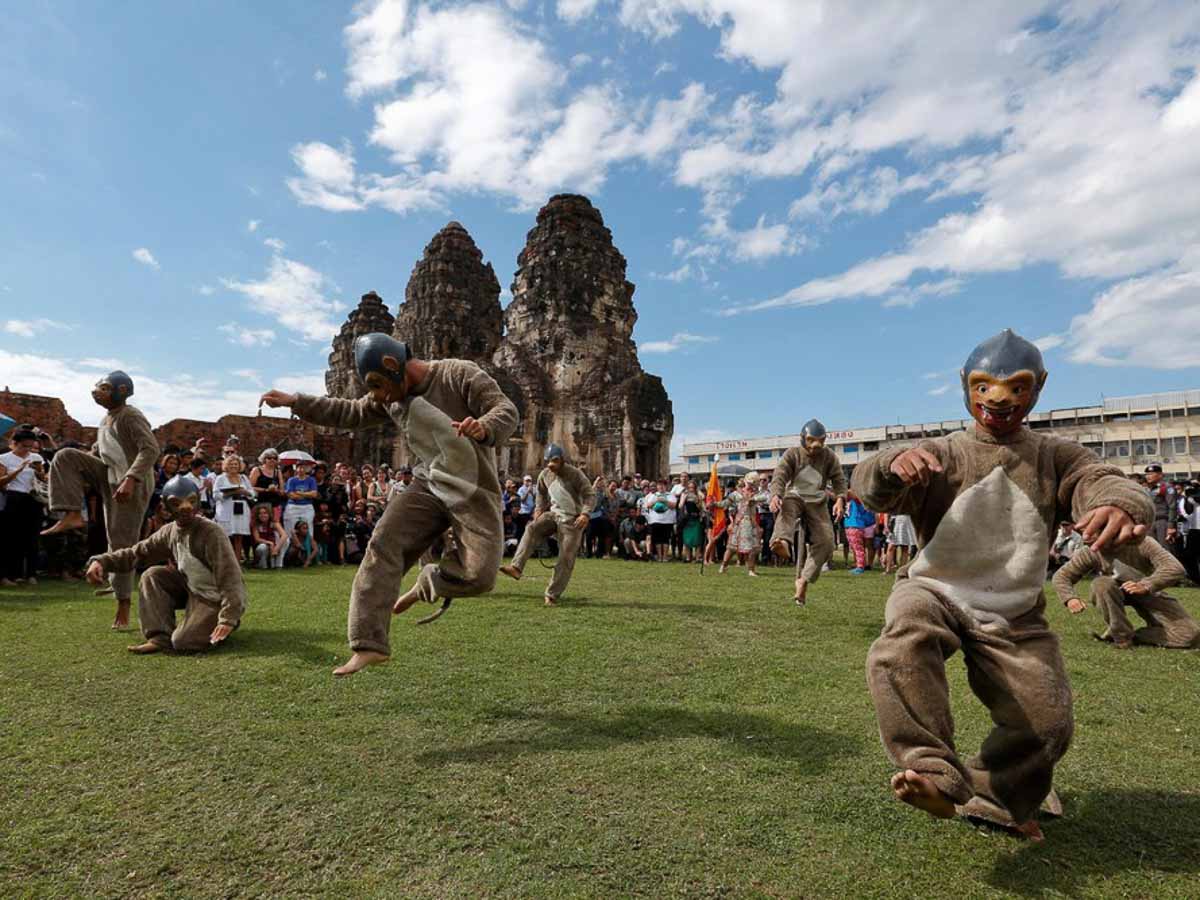 Photo credit: Chaiwat Subprasom via Reuters
This event is open to the public but visitors be warned — the monkeys can get aggressive and will steal anything they get their hands on!
Read more: Month By Month Guide to 26 Most Epic Festivals Around The World
13) You're always seven years behind in Ethiopia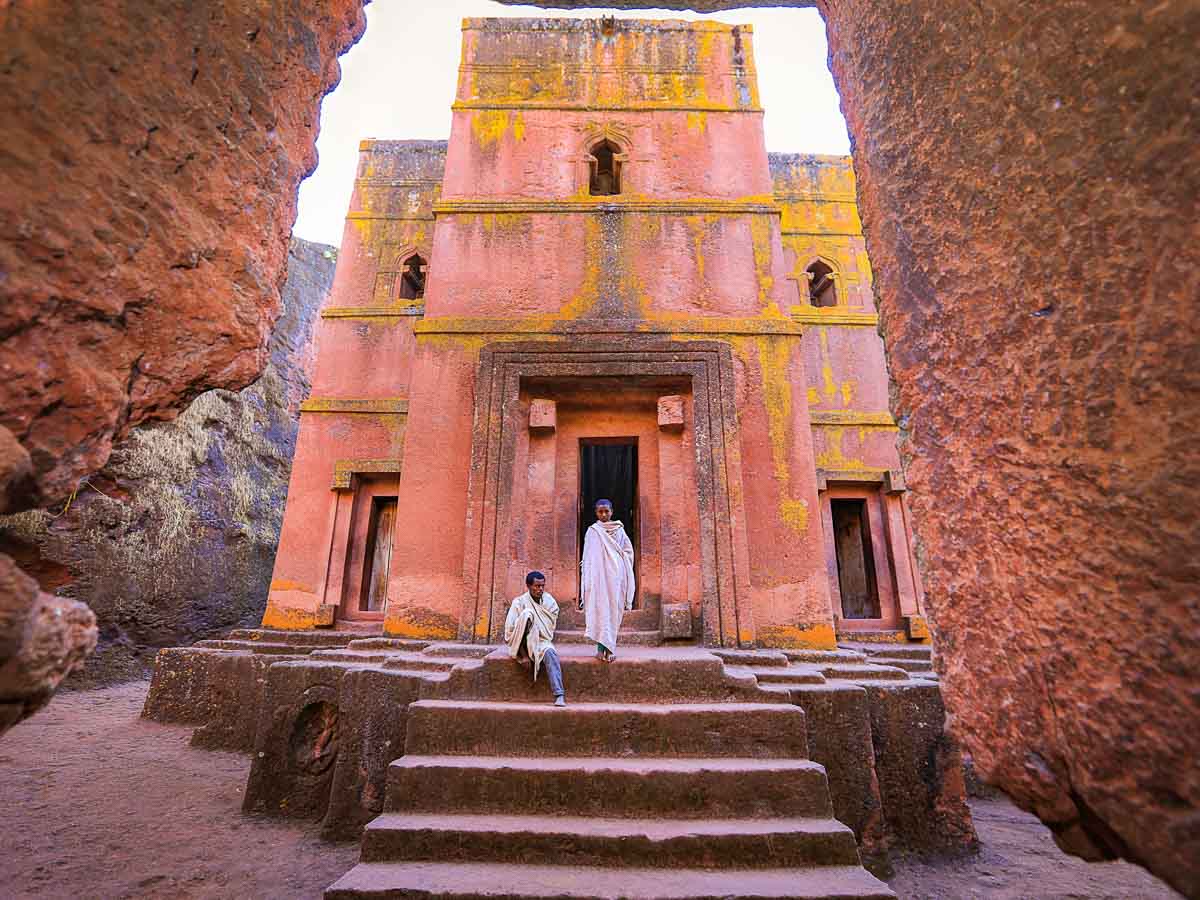 St. George Church, Lalibela, Ethiopia. Photo credit: Mulugeta Wolde via Unsplash
Here's one of the most mindboggling facts about the world — when we welcomed 2020, Ethiopia was only four months into 2012 🤯
Just like the Gregorian calendar (the one most of us are on), the Ethiopian calendar marks Christ's birth as the starting point. However, following alternate calculations of the annunciation of Christ, the Ethiopian calendar is seven to eight years behind.
Fortunately, travellers aren't affected by the difference while they're there. Modern-day Ethiopia understands the Gregorian calendar and uses both calendars interchangeably. But if you're keeping receipts for reimbursements, the date printed might make it seem like your trip was years ago. Not to worry though, all you have to do is convert your dates!
The most interesting differences are the yearly holidays — unlike the rest of the world, Ethiopia celebrates New Years on September 11th and Christmas on January 7th (in Gregorian calendar).
14) France is the most visited country with 89 million annual tourists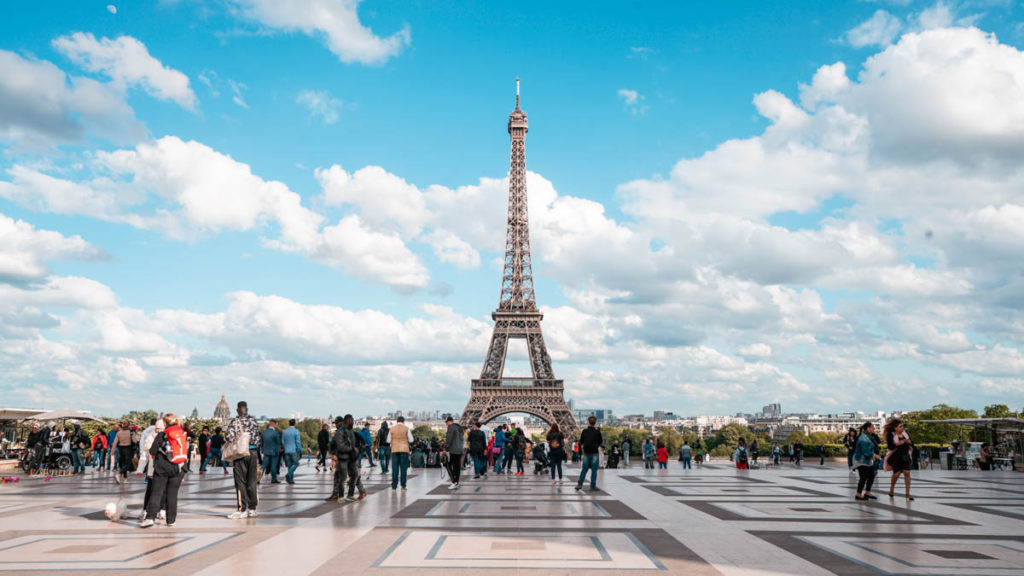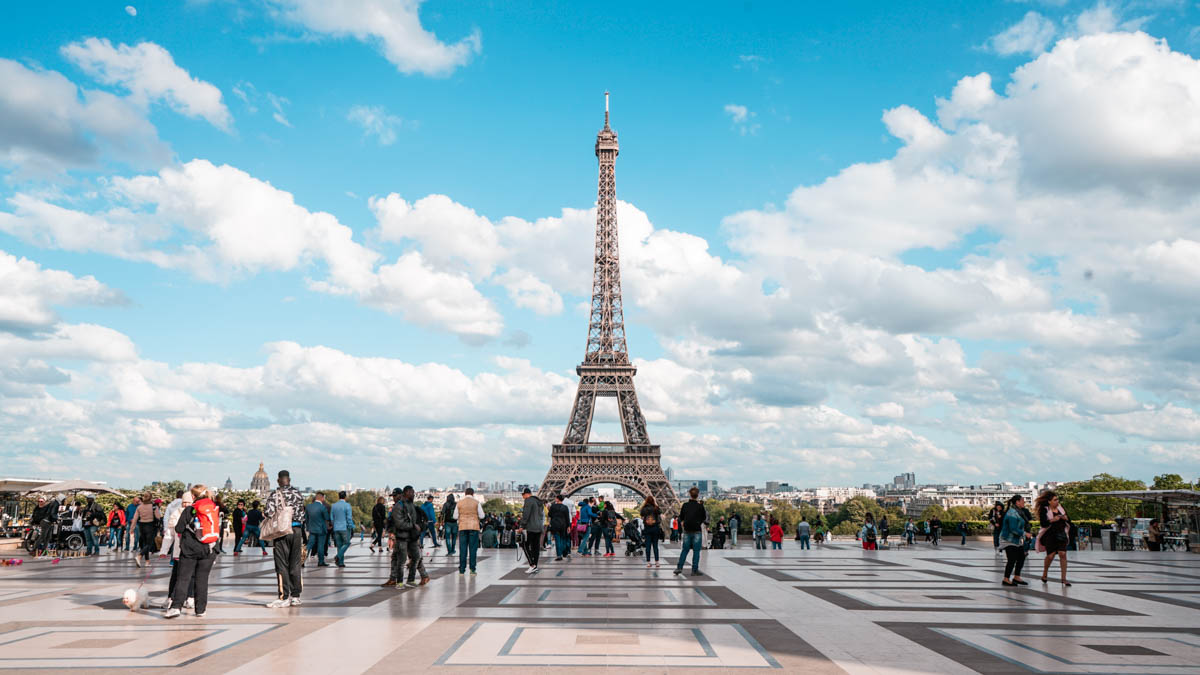 Based on Singapore's popular travel destinations, I'd think either Japan or Thailand to be the most visited country.
Surprisingly, before COVID-19 made travel take a backseat, France was the most visited country in the world. Apart from exploring the city of love, many travellers also pass through it on their way to Italy and Spain.
Is France one of the places you plan to visit once borders reopen?
15) These bats in Thailand are the world's tiniest mammals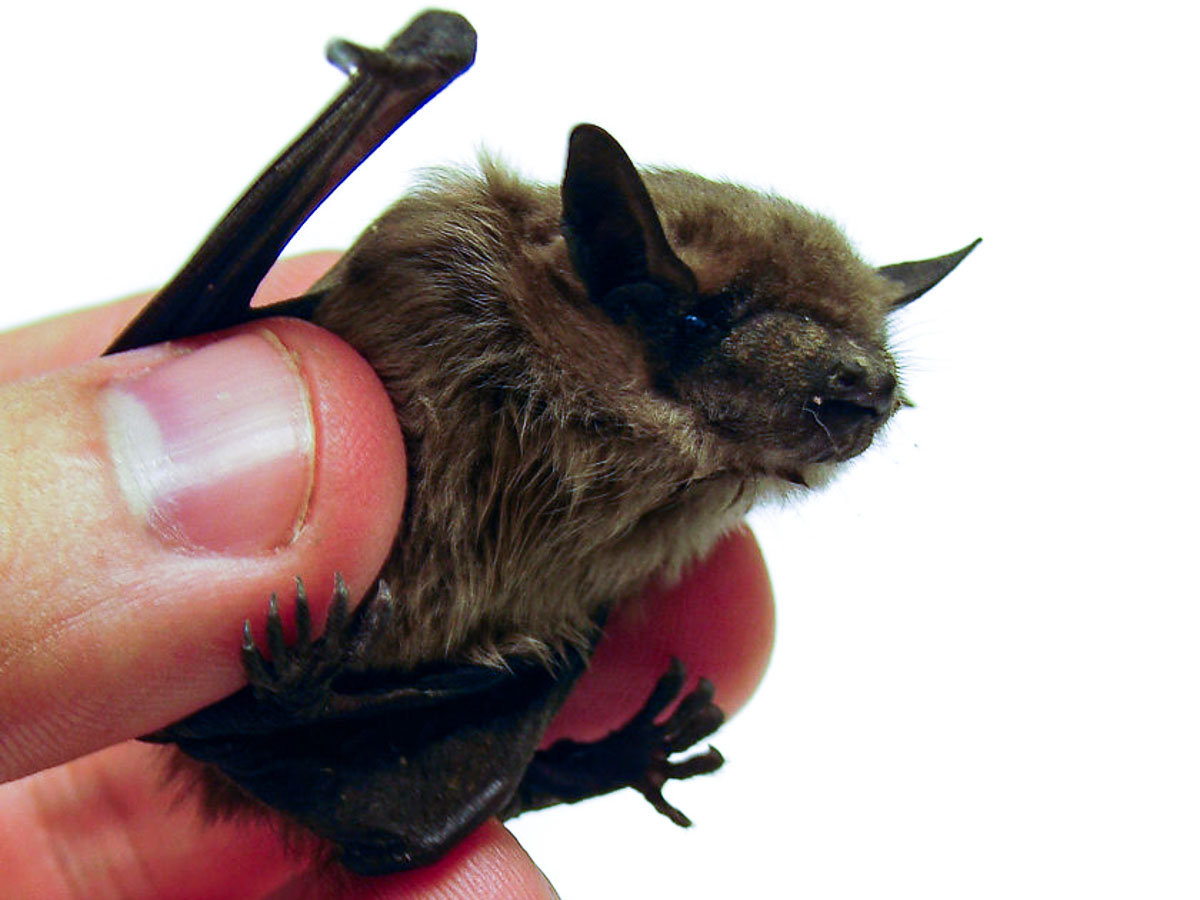 Don't they look like french bulldogs with wings? Photo credit: Matt Reinbold via Flickr
This should probably be on the list of cutest facts about the world. In the limestone caves of Sai Yok National Park are the world's tiniest bats (and mammals)! Bat soup jokes aside, aren't they adorable? 😍
The details get even cuter — they grow up to 33mm and weigh only 2g. That's only 1mm bigger than Singapore's 50 cent coin!
They were first discovered in 1973 by Kitti Thonglongya, a Thai biologist, and are also known as Kitti's hog-nosed bat.
16) In Sweden, you can order Macs on skis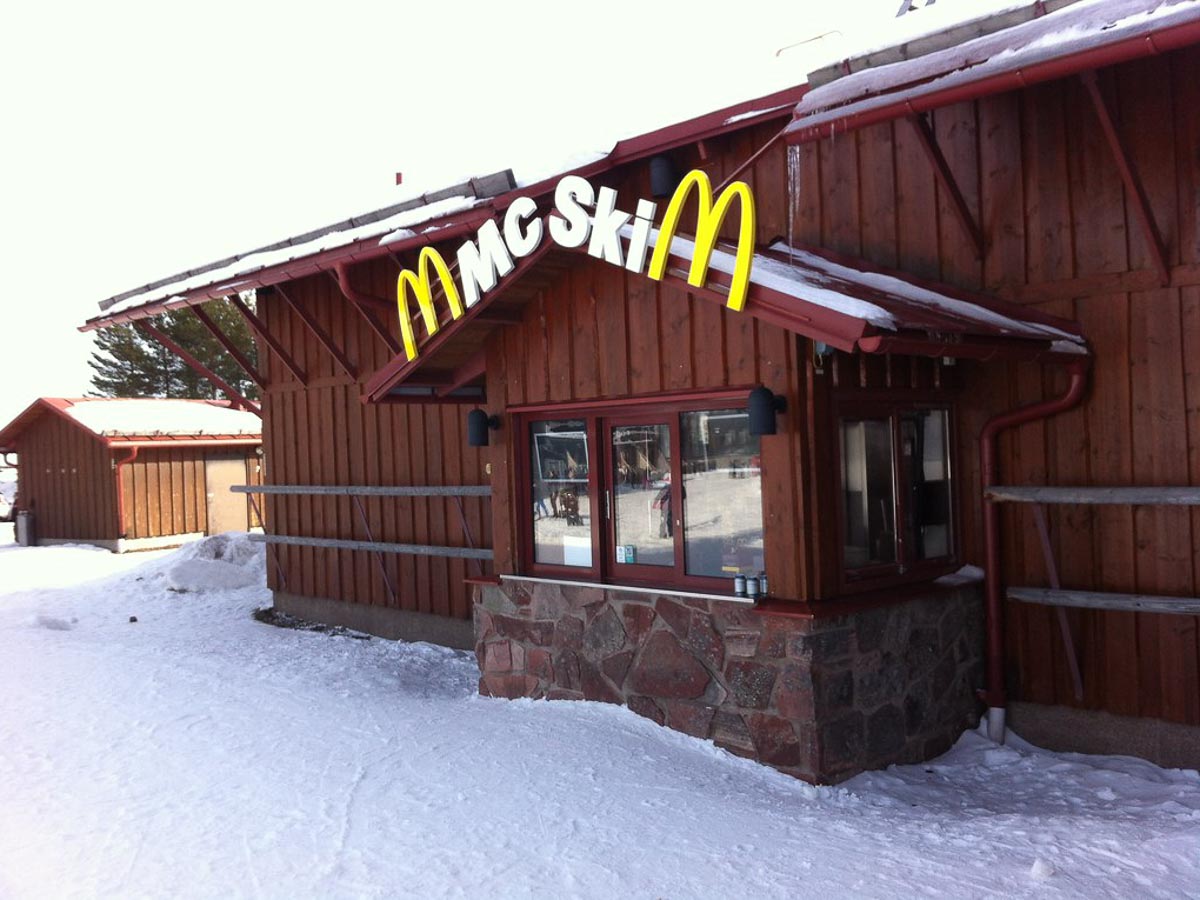 Photo credit: Per-Olof Forsberg via Flickr
In Sweden, you don't need a car to order from the drive-thru. But, you'll need a pair of skis.
Everyone gets the Macadee munchies, especially in negative degrees with boards on your feet. That's why Sweden has blessed skiers with McSki since 1996 — the only ski-thru McDonald's in the world! Nothing warms you up more than a box of nuggies after a tough day on the slopes. 🍟
17) There's a village in the Netherlands with no streets, only canals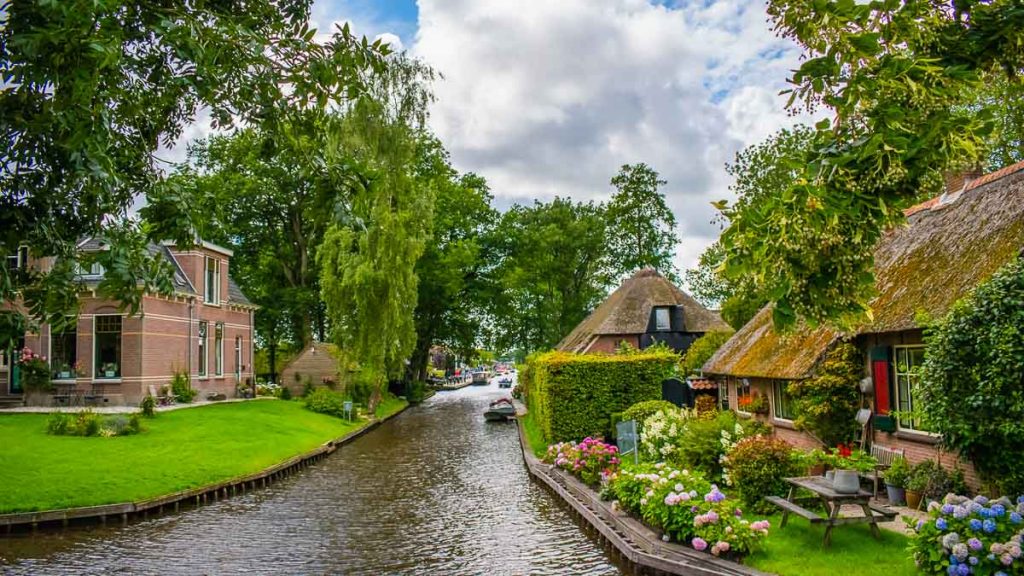 Photo credit: Mohamed Nedal via Facebook
Venice isn't the only town that gets around mainly by boat. Within Giethoorn Village in the Netherlands, there are no streets, only footpaths and over 6km of canal.
The picturesque village is filled with rustic cottages and surrounded by tall trees — just like a fairytale! Visitors can either kayak through the scenic neighbourhood or ride a bike on the footpaths.
18) There's a rock in Australia that's bigger than Ayer's Rock Uluru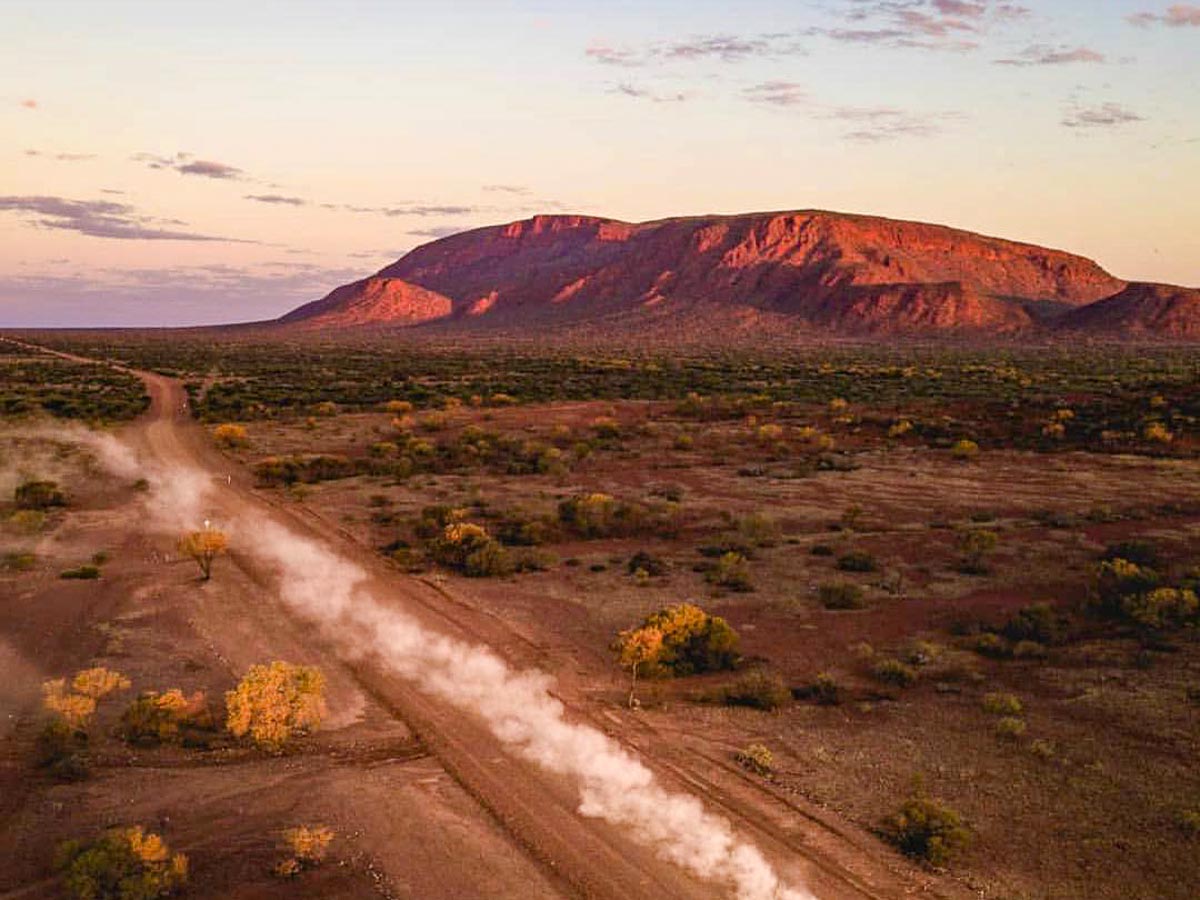 Photo credit: @carnarvonvisitorcentre via Instagram
When we talk about big rocks in Australia, the famed Uluru is usually what comes to mind — you can even see it from space!
However, there's an even bigger rock in town. Mount Augustus is two and a half times the size of Uluru, and you have to drive 54km to get around it!
But at the end of the day, Uluru still is the largest single rock formation in the world, also known as a monolith whereas Mount Augustus' massive stature may be composed of many layers of sand and gravel.
If you're planning to road trip in Western Australia, be sure to stop by this big boy!
19) New Zealand has the steepest residential area in the world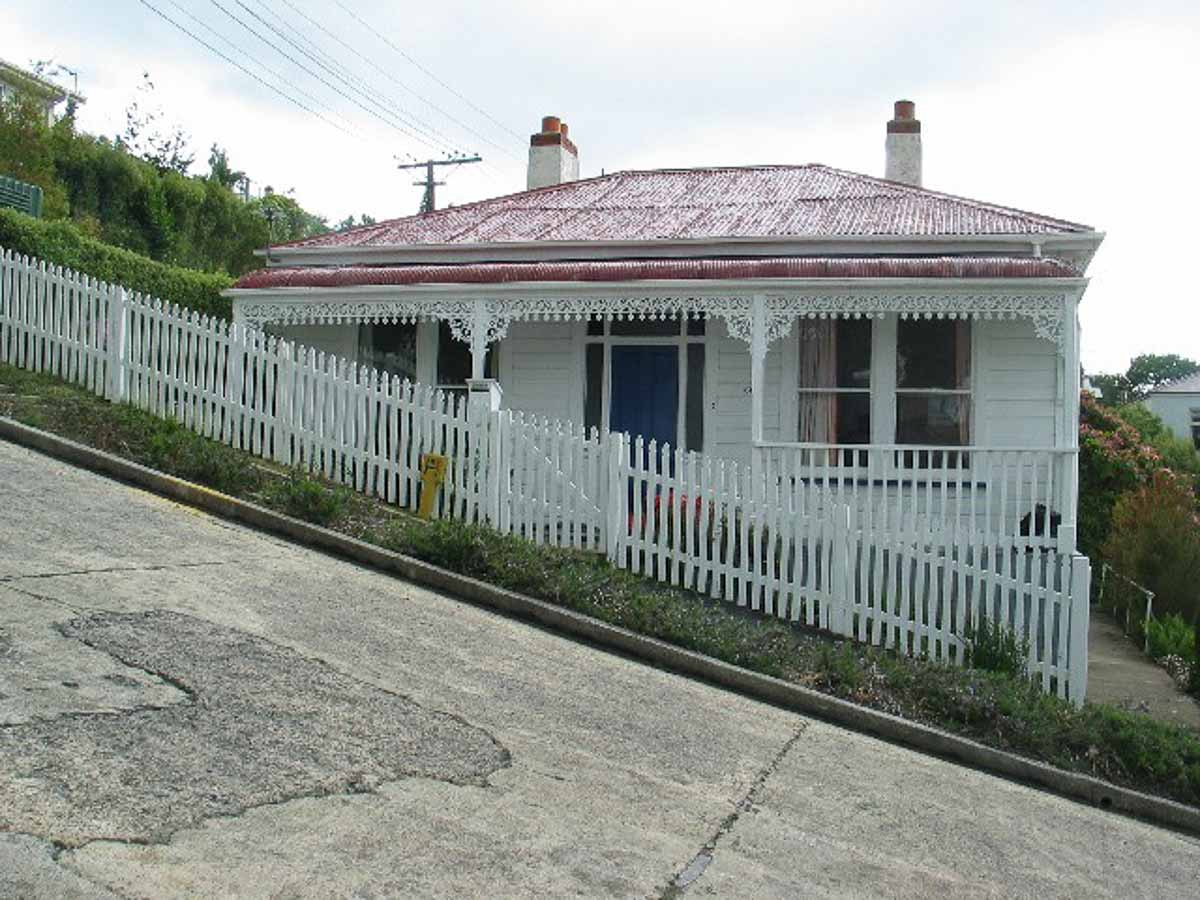 Photo credit: Wikimedia Commons
San Francisco is known as a city of slopes, with its steepest street angling up at 27°. If you think that's steep, try living on Baldwin Street in New Zealand.
The residential street in Dunedin won the Guinness World Record with its 38° slope. The sharp incline makes all the houses look like they're sunken into the ground. Don't take our word for it, but we're sure the residents have thighs of steel.🦵🏻
20) In Hawaii, you can experience sunny beaches and snowy mountains on the same island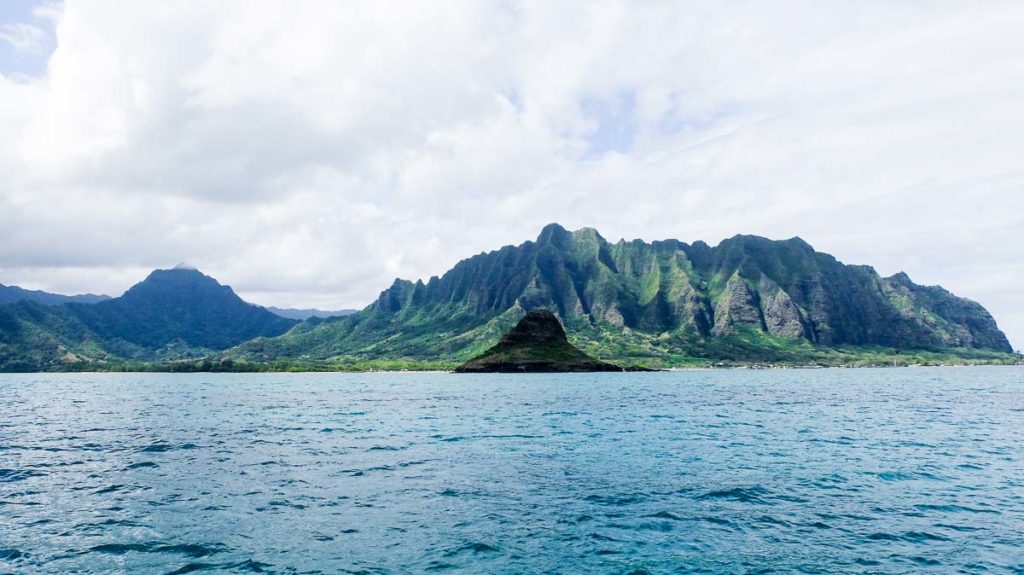 This is one of the more fascinating facts about the world — best for last!
Hawaii only has two seasons — Summer and Winter but it actually has eight of the world's 13 climates! At sea level, the temperate rarely rises above 32°C or drops below 16°C but in the mountains of Mauna Kea, Mauna Loa and Haleakala, it snows pretty often!
Read more: 13 Reasons Why Everyone Should Visit Honolulu, Hawaii
Uncover more crazy facts about the world
These interesting facts about the world make us realise how much more there is to learn and explore. Hopefully, as the world slowly recovers from COVID and borders reopen, we get to check some destinations off our bucket list in the coming year. In the meantime, we can start planning our next trip while waiting for travel to be safe again!
Even with all the famous sights on our bucket list, there are many crazy things around the world we've yet to discover. I look forward to the day I touch a liquid rainbow or experience 10 different climates all in the same a day!
Did any of these facts about the world intrigue you? Share them with your friends and let us know in the comments below how they react 🤪
---