Grampians National Park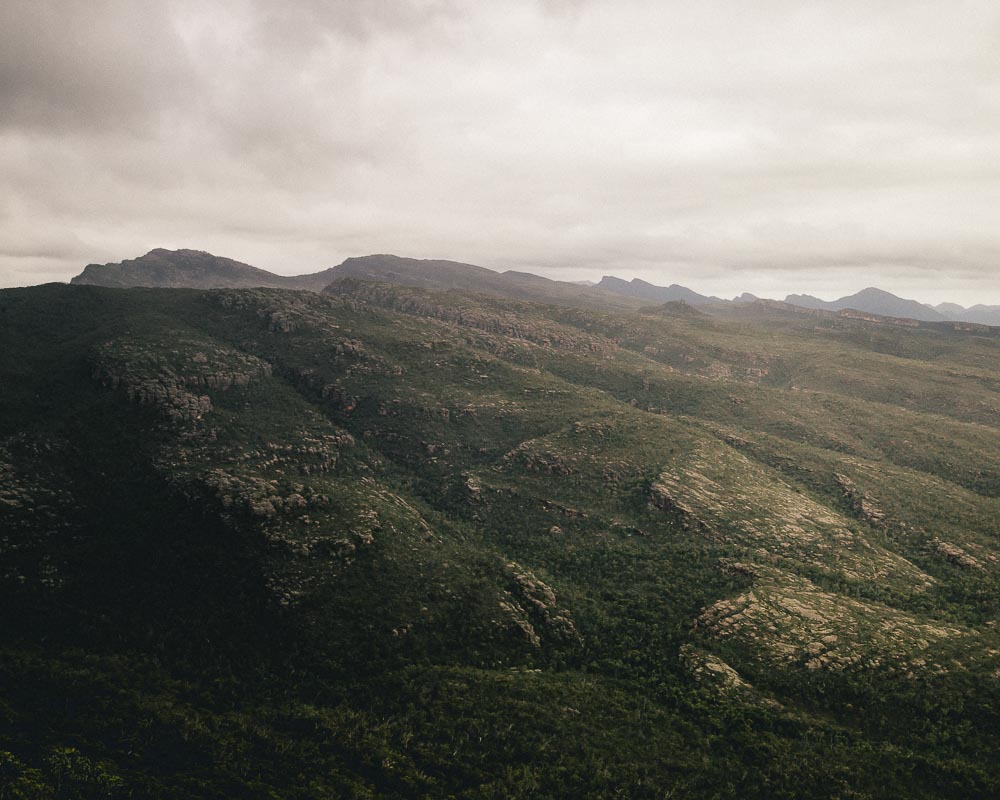 This National Park is but a 3-hour drive from Melbourne City. Peering out of the window, I was presented with vast landscape of farms and mountains. The excitement within me was building up with every kilometre closer to Grampians National Park. We were all geared up for two days of adventure ahead.
For a start, make your trip to Grampians a camping trip. I guarantee, it will be an unforgettable one! But be sure to read up more about camping essentials at Grampians and the tips for driving in the national park too! We got all our camping essentials from Holiak Hire at a pretty swell rate!
Starting at Halls Gap
Arriving at Halls Gap, we obtained some maps at the Grampians Visitor Information Centre before making our way to Brambuk National Park and Cultural Centre (just 2km away). It was mandatory for us to register our intentions with them before we set off for extended walks and bush camping, and to report our return once we have completed our hike.
Bush camping is permitted at designated campsites with only a fee of AUD30.80. Once we settled the administrative humdrum, we were all set to begin on our adventure!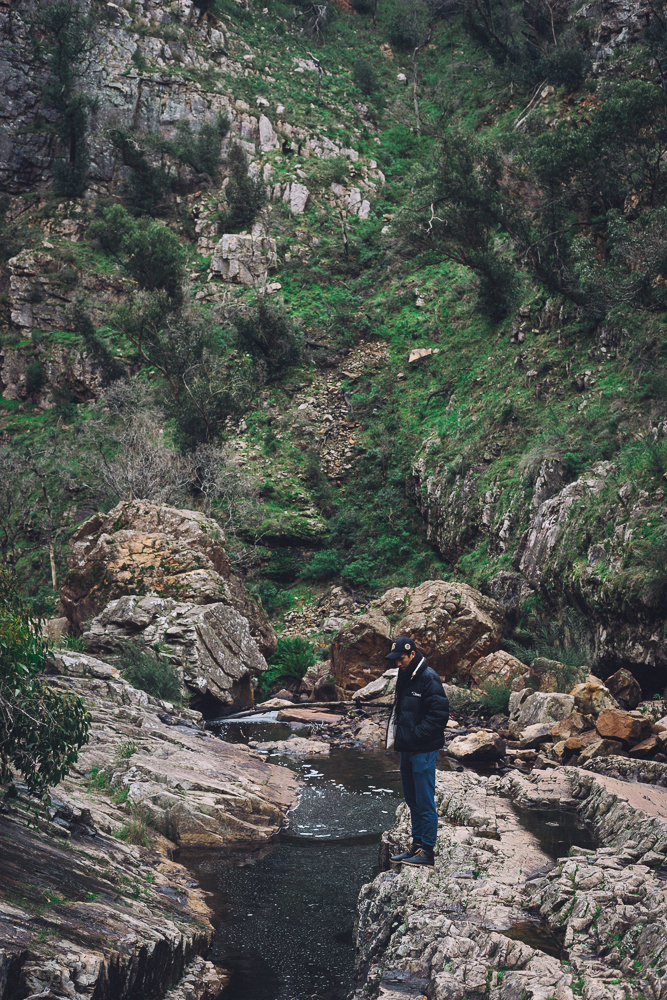 Stopping by MacKenzie Falls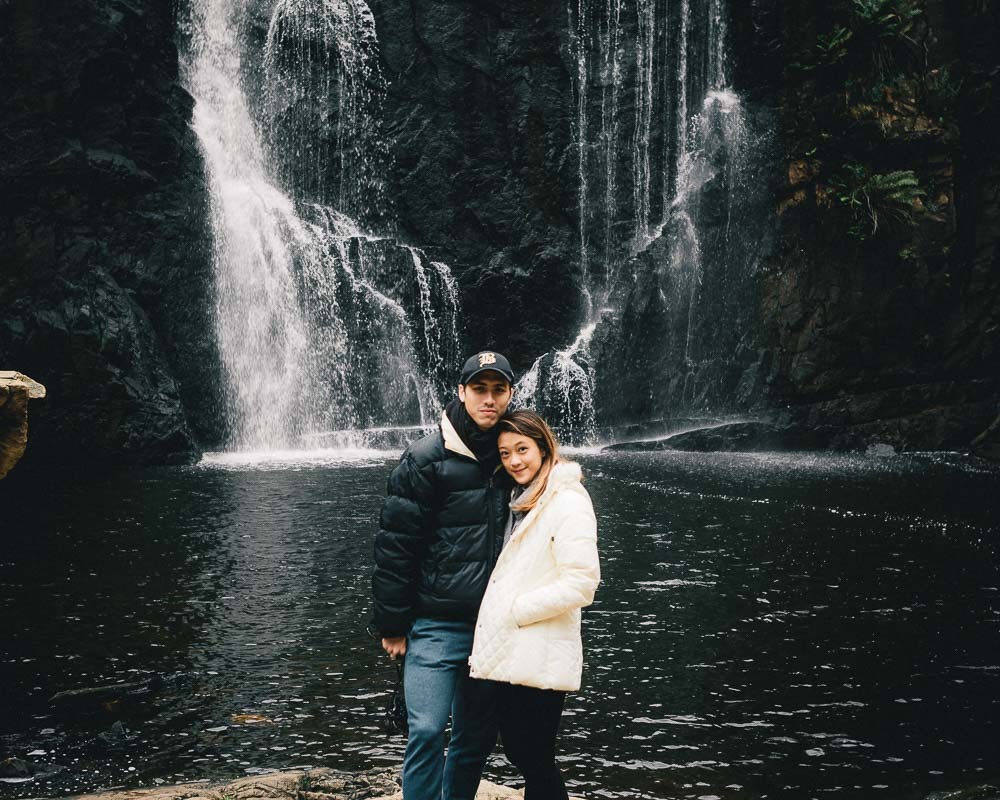 From Halls Gap, we started our drive to MacKenzie Falls, a spectacular waterfall that flows all-year-round. Experience the glory of the waterfall up close from its base or admire the picturesque view of the waterfall against the mountain ranges from the lookout at Bluff.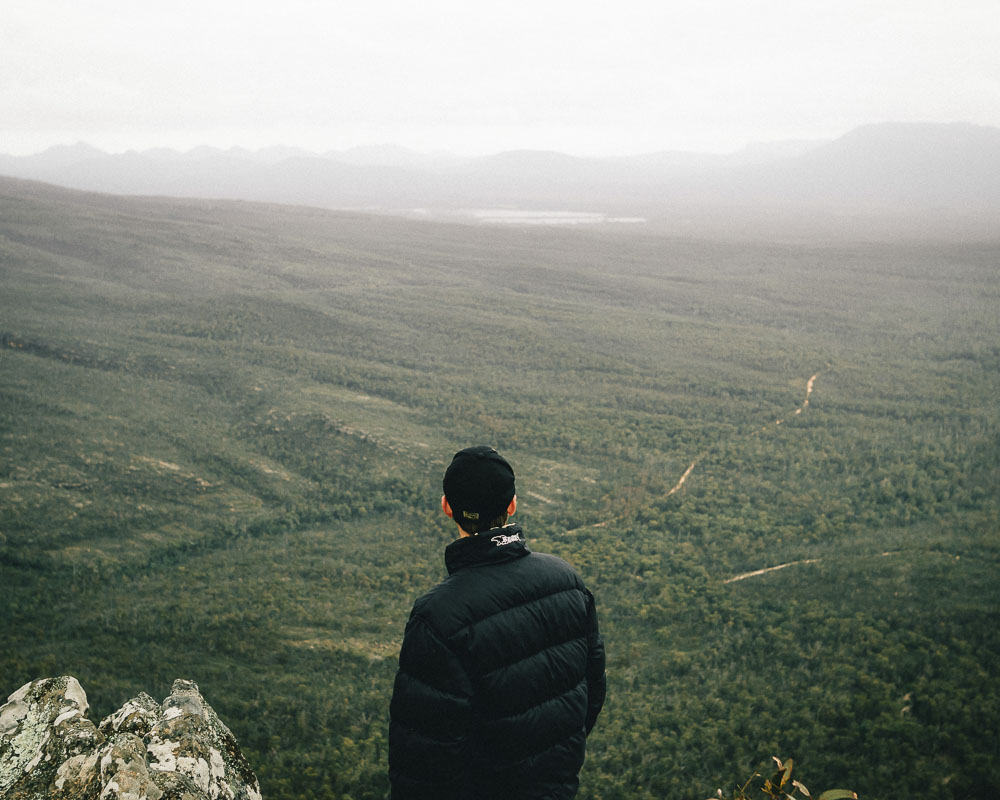 Before we got too absorbed by the beauty of MacKenzie Falls, we peeled ourselves away and headed to Reed Lookout and Balconies. Once we emerged from the carpark and onto the the summit, we were greeted with a panoramic view of Victoria Valley along with Lake Wartook, and the Serra, Victoria and Mt Difficult ranges. Prying through the stringybark forest and conquering the rocky outcrops, the view at The Balconies only gets better!
Setting up camp
It was 4.30pm, and the sun was about to set. We hurriedly parked our car at the Rosea Carpark and took a short 700m hike to Bugiga Hiker Camp where we set up our tent for the night. The night fell too soon and we struggled to pitch our tent in the dark. When it was eventually done, we sat around the stove fire and enjoyed a warm and comforting meal of canned spaghetti.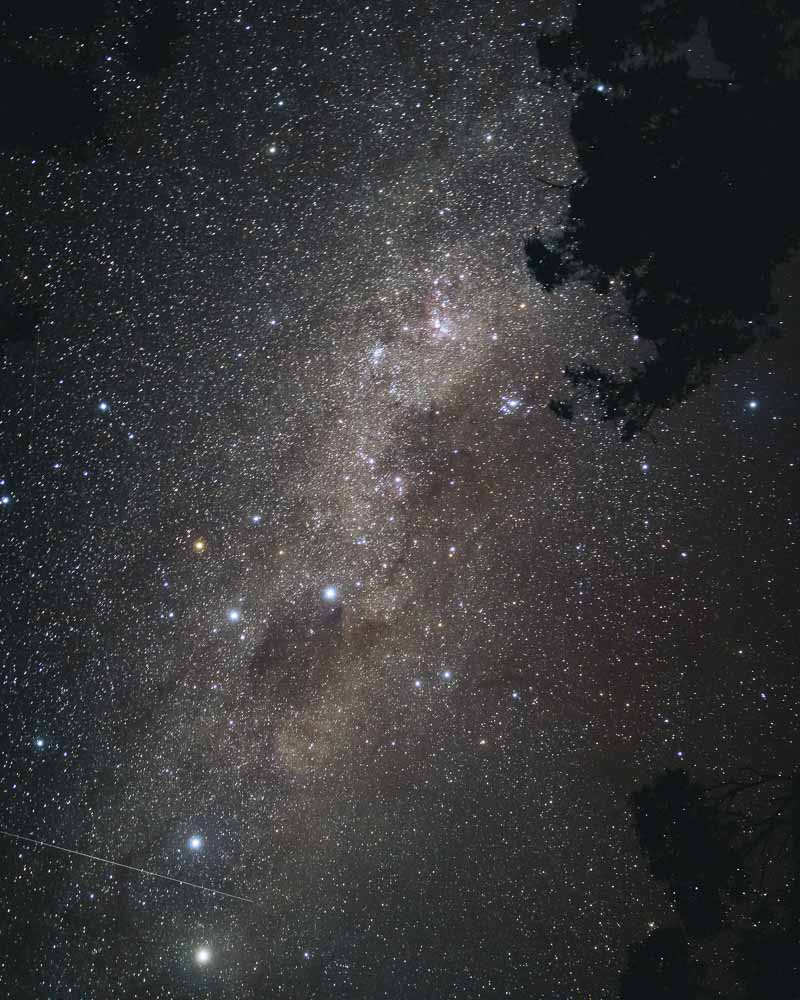 The sky was clear and the stars shone brightly as if they lived to light up the universe for an eternity. We sat and admired the clear starry sky and all its glimmers. But as the night fell, so did the temperature. The cold and windy night in the woods was unbearable. We hid in our tent and willed ourselves to sleep with heat packs huddled in the insides of our sweaters. We woke up on a few occasions to warm ourselves around the stove fire before attempting to sleep again.
Hiking up Mount Rosea to catch the first light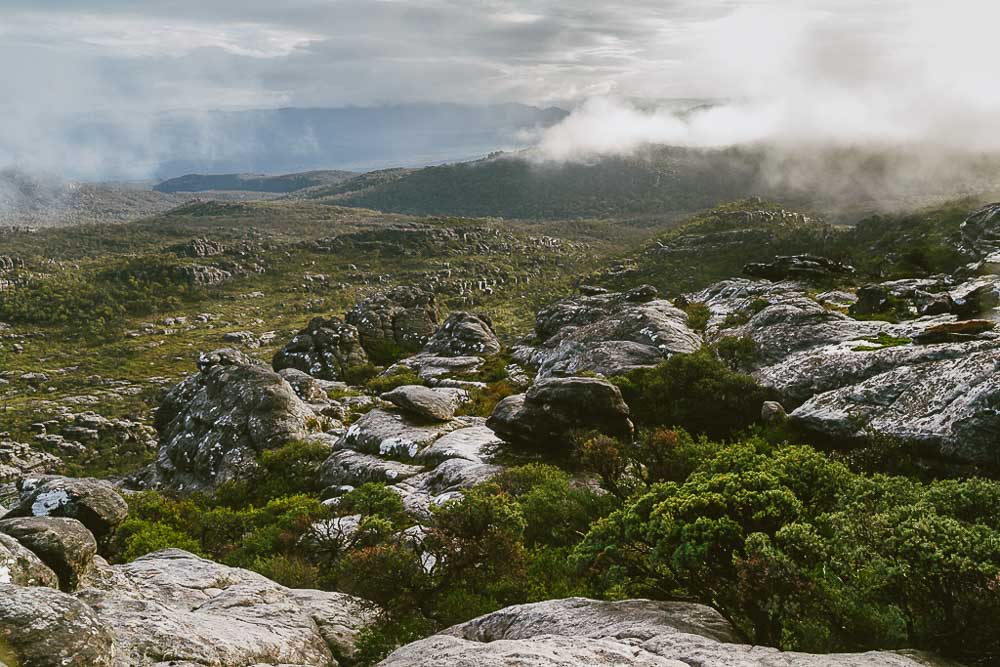 Eventually, we did catch a few hours of sleep but woke up again at 2am that night to pack up and be on our way. An overnight hike up Mount Rosea to catch the sunrise awaited. We hiked with our pathway lit by meagre torchlights and the dim moonlight. It wasn't an easy hike, though it was a surreal experience. Trekking through the forest, we arrived at a vast platform of sandstones.
"This is where the real hike begins", I remember thinking to myself. Weaving, climbing, stumbling, we made our ascent higher and higher, but somehow, the sandstones seemed like a horizon that never ends. After a 2-hour hike under the night sky and countless attempts to spot the little yellow markers that were so sparsely planted, we still saw an endless sea of sandstones.
Pity for us, dark clouds began rolling in and the weather seemed foreboding. Stopping mid-hike, we had a short discussion and decided that it was best to descend Mount Rosea before we got trapped in the impending storm. We made our descent; dejected and disappointed that we were going to miss the sunrise and scenery at first light.
Before descending back down through the canopy of stringybark trees at the foot of Mount Rosea, we perched ourselves on a rocky sandstone outcrop. The chilly winter breeze carried our thoughts off into the night. Taking in the captivating and surreal beauty of Grampians as menacing storm clouds rolled overhead, any lingering sense of fatigue from our hike seemed to disappear.
What's your favourite camping experience? Share your experiences with us in the comment section below!