Miles of pristine white beaches, top-notch surfing spots, organic farms and hipster eateries with the freshest foods — if these aren't enough for you to visit Byron Bay, maybe spotting Chris Hemsworth might be! Fly to Gold Coast or Sydney from S$149 and S$179 via Scoot! More details below.
For reasons out of my control, my parents sent me to New South Wales (NSW) in Australia to study for a year when I was 12. I don't recall much. But I do remember back then, life was peaceful and slow. There wasn't much to do (except study, cause Asian). Or so I thought.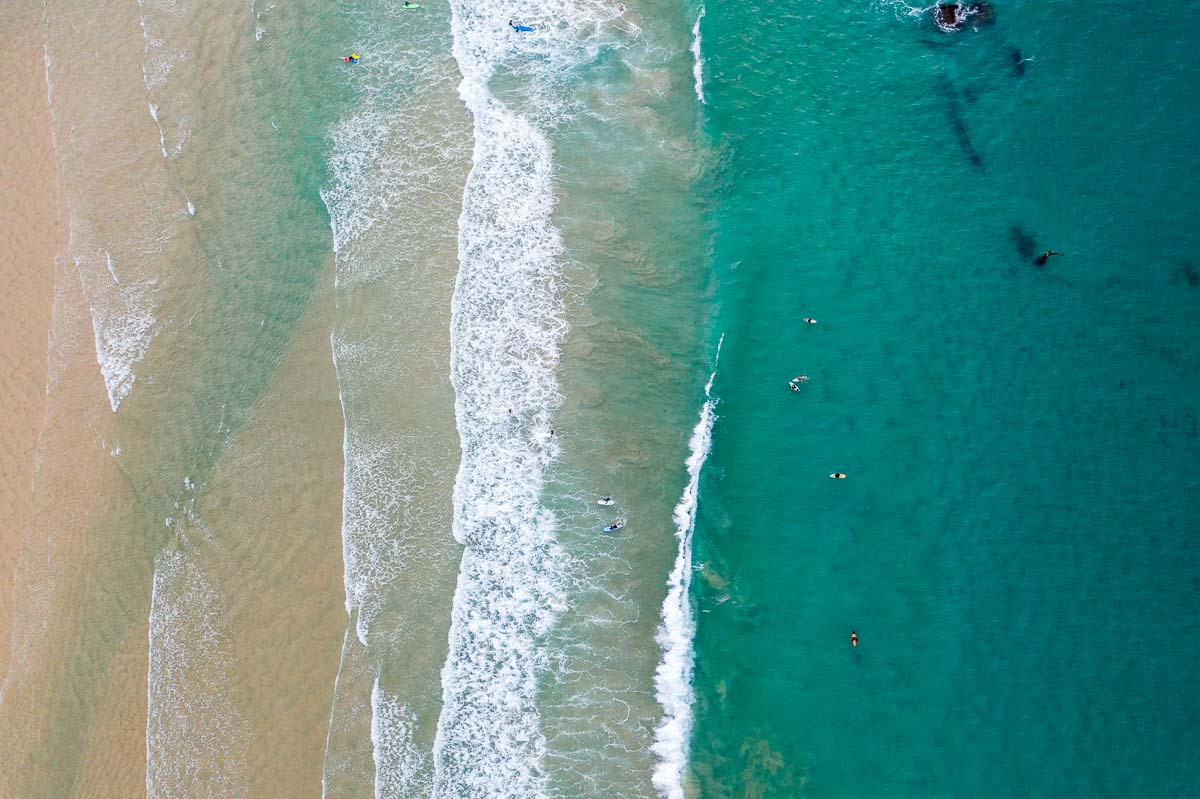 Fast forward to now, I realise I missed out on the wild and wonderful things NSW offers. Besides going on a food trail in Sydney, I had no idea that heading on a South Coast road trip, or even hiking in the Blue Mountains was a thing. I didn't even know the famous Bondi Beach was in Sydney (yeah, I was that sheltered).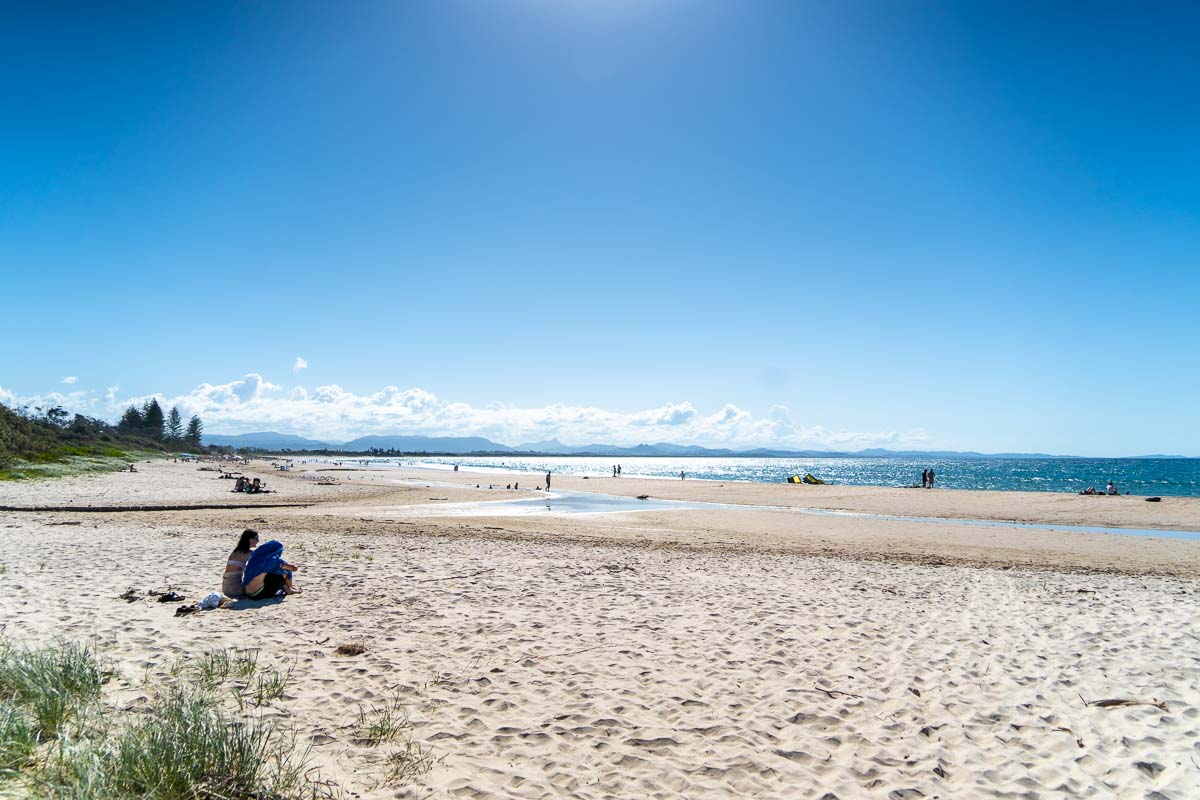 While Bondi Beach can be crowded on weekends, there's another beach in NSW that's like a sheer paradise, and its name is Byron Bay! The town, which is a solid 770km road-trip from Sydney, is well-loved by locals. You won't feel any congestion in this tranquil wonderland with sprawling beaches and a laid-back surfer-town vibe.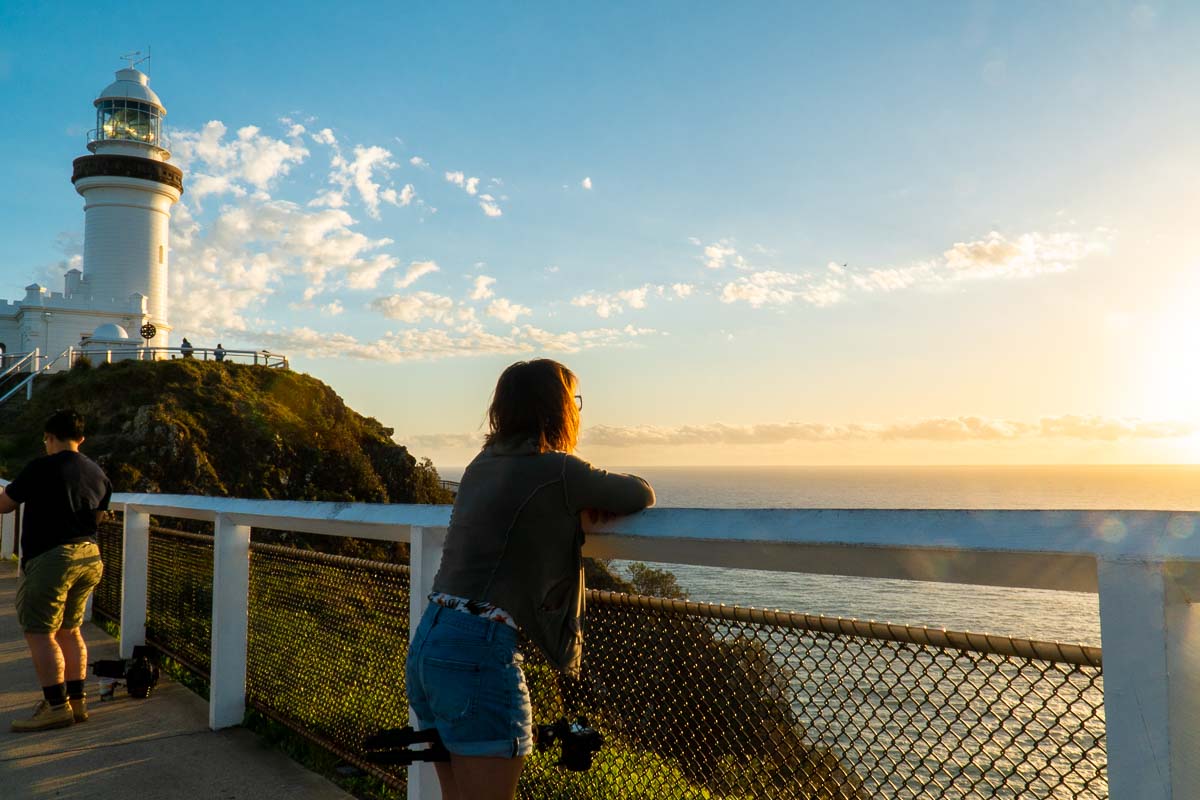 Having spent a week in Byron Bay, I have to say all other beaches don't seem to cut it for me anymore. I'm not even a beach person, but it's just that perfect. And here are 13 other reasons why you should add Byron Bay into your plans the next time you're visiting NSW!
1) There's 15km of fine sandy beaches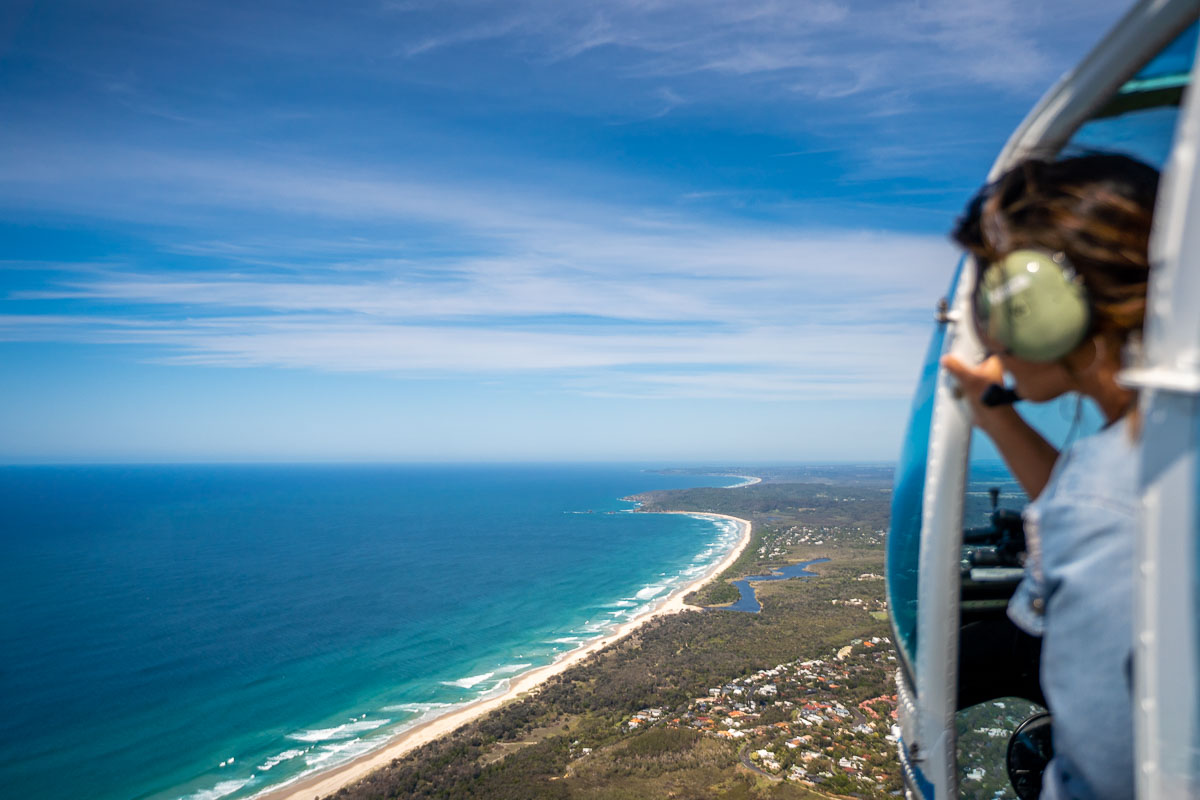 There're numerous beaches all over Byron Bay, complete with soft white sand, epic waves and absurdly clear waters. Your hardest decision will be picking one to laze at!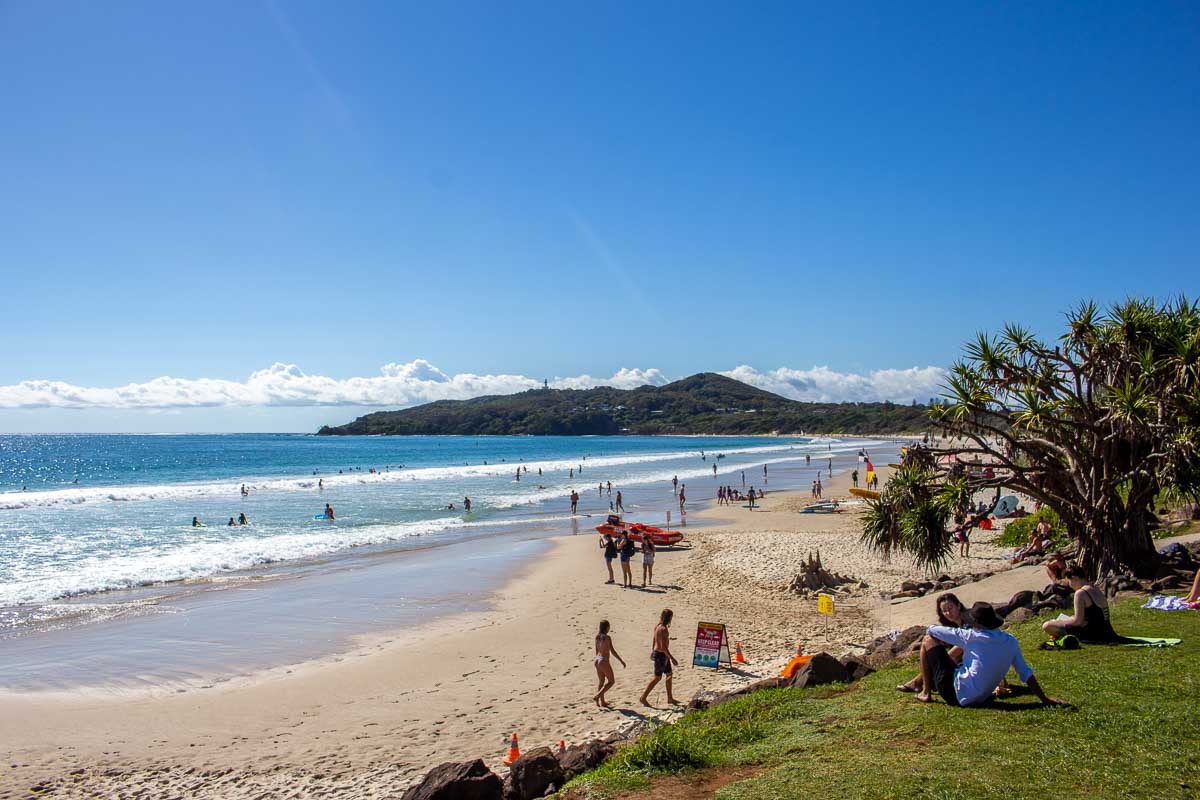 The most popular spot is Main Beach, where mild waves and sprawling shores make it an idyllic place for beginner surfers and sun-soakers. Introverted beach bums can relax at easy-going, quieter beaches like Belongil Beach and Wategos Beach. There's also the clothing-optional Tyagarah Beach if you'd like to expose yourself to an alternative lifestyle. 😉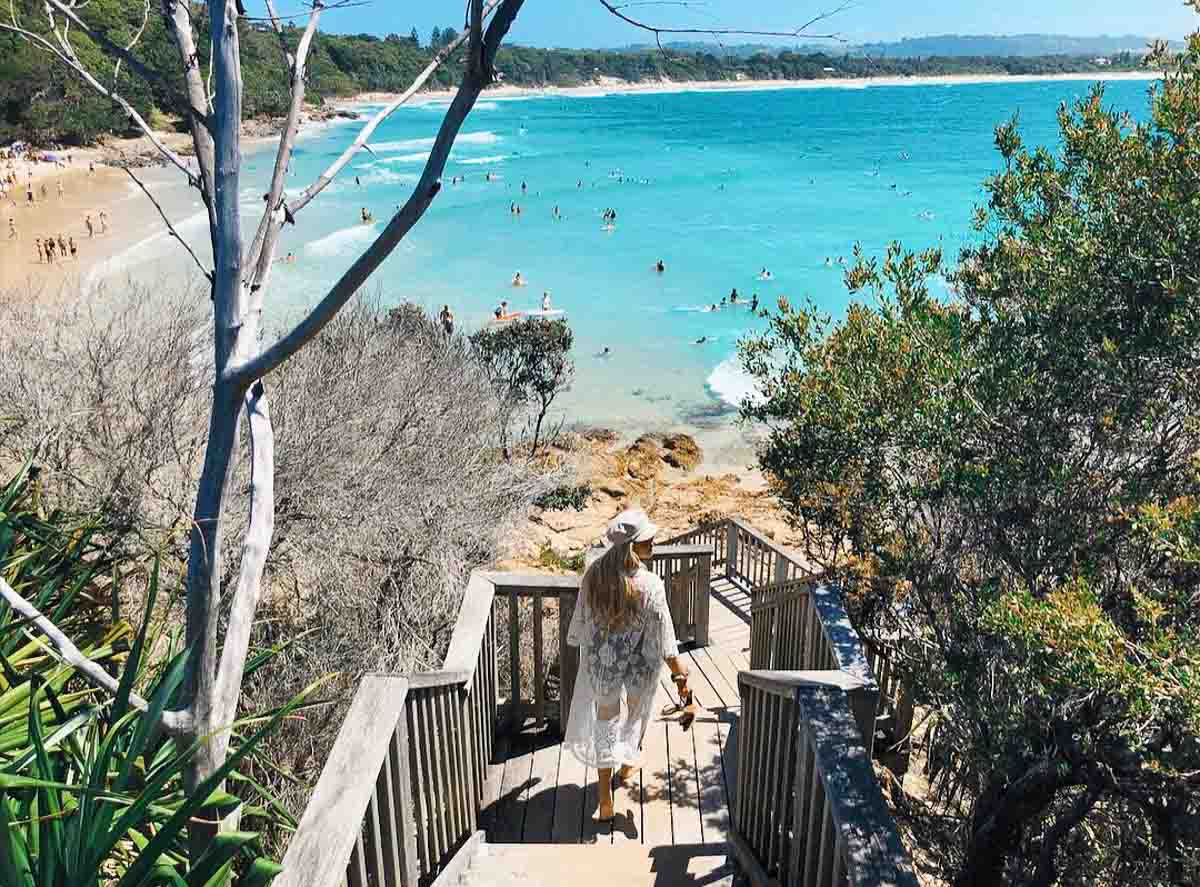 To catch some wicked surfing action, head over to The Pass. Climb up to Fisherman's Lookout to capture panoramic views of the ocean and surfers — along with that #beachlife Instagram shot. 🌴
2) You'll want to jump out of bed, even before the sun rises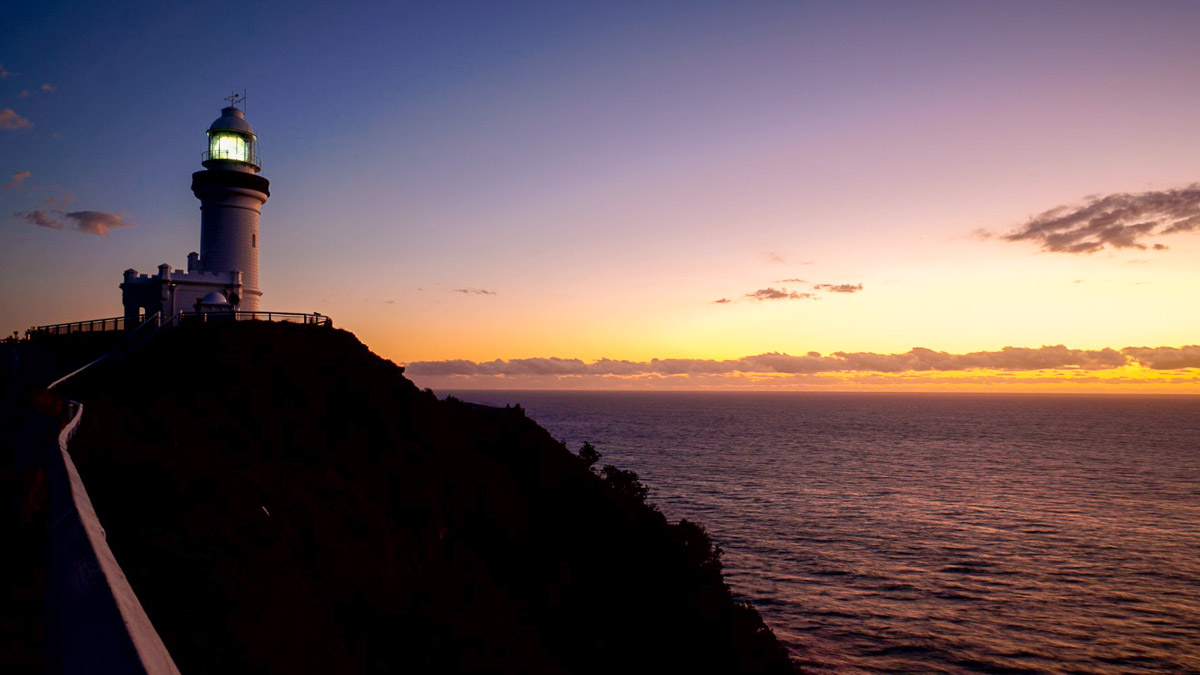 You may not be a morning person while on holiday, but Byron Bay will sneakily convert you into one.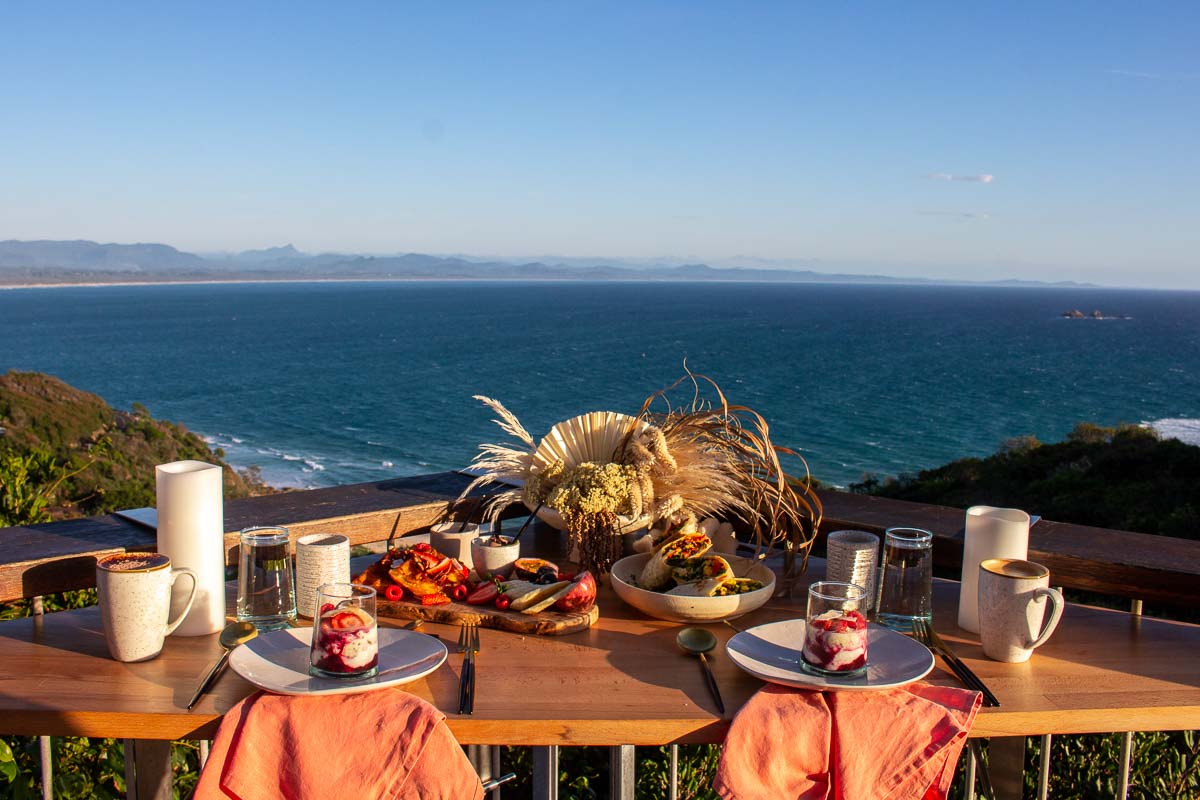 For one, who needs breakfast in bed when you get a breakfast like this?
With Toast the Sun, you and your bae can get an all-star morning treatment. You'll first watch the magnificent sunrise at the Cape Byron Lighthouse. Then, you get to indulge in a tasty three-course breakfast with an exquisite backdrop of mountains, beaches, and ocean. No other breakfast can ever top this!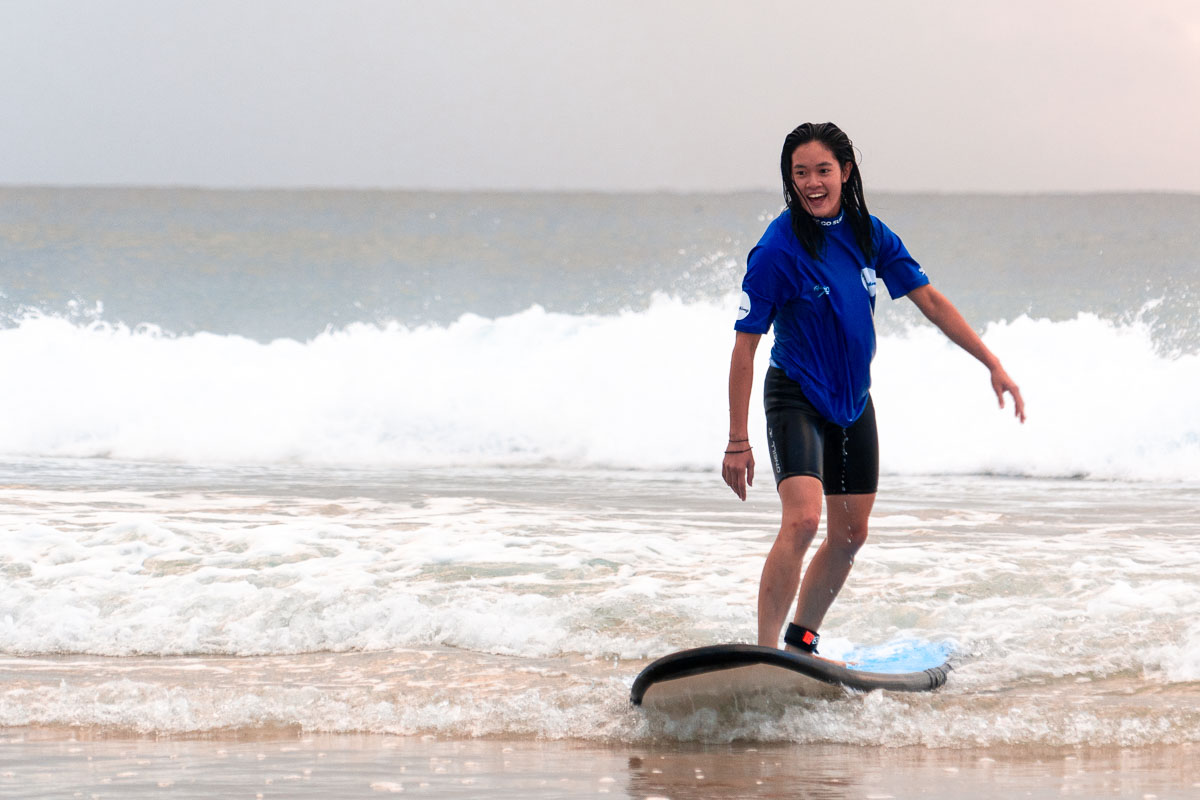 Workout junkies can catch the sunrise while catching some gnarly waves! Let's Go Surfing brings you on an early morning surfing journey. Even if you're a complete amateur, an experienced instructor will show you the ropes and you'll be conquering waves in no time.
3) It's surrounded by quaint and charming towns with plenty of things to do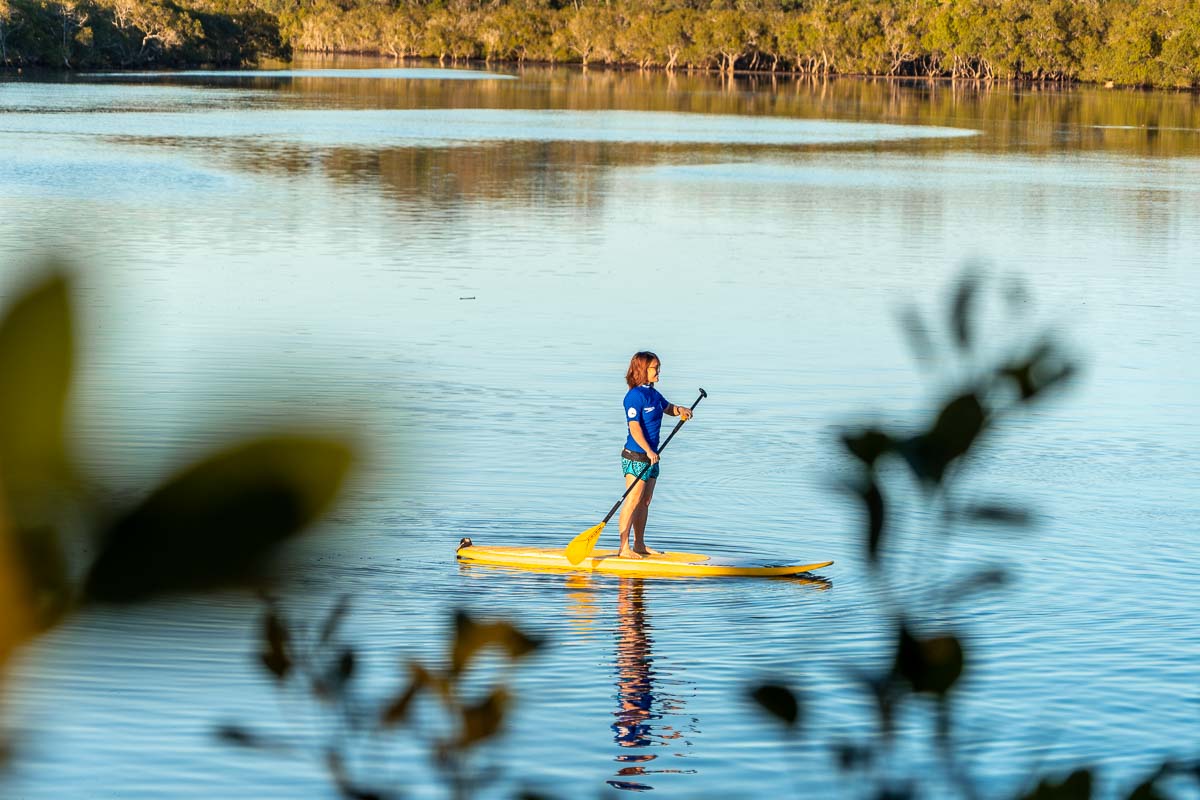 Every day's a new day, and every day's a new adventure when you head out to explore Byron Bay's surrounding towns. You'll need to rent a car, but it's worth the calm, scenic drives to the nearby Tweed Heads, Brunswick Heads, and Newrybar.
Cute names aside, each town has many Instagram-perfect cafes and interesting activities to check out. For example, the Brunswick River is perfect for Stand-Up Paddling and a chill afternoon swim.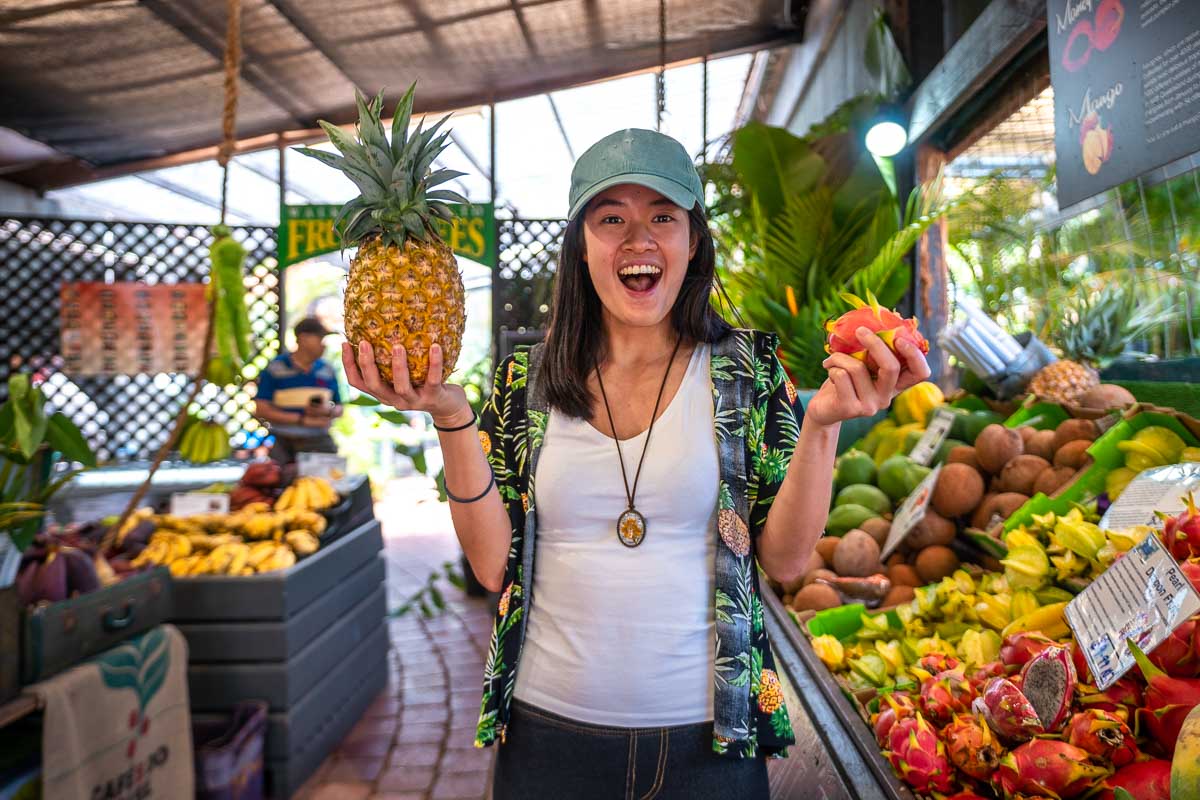 For a juicy adventure, explore Tropical Fruit World in Tweed Heads. This plantation grows over 500 fruits from all across the world. Going on their farm tour lets you sink your teeth into exotic fruits like the miracle fruit, chocolate pudding fruit, and pumpkin pie fruit! Who needs dessert when you can eat fruit!
4) You can eat the freshest seafood ever, hours after it's been caught!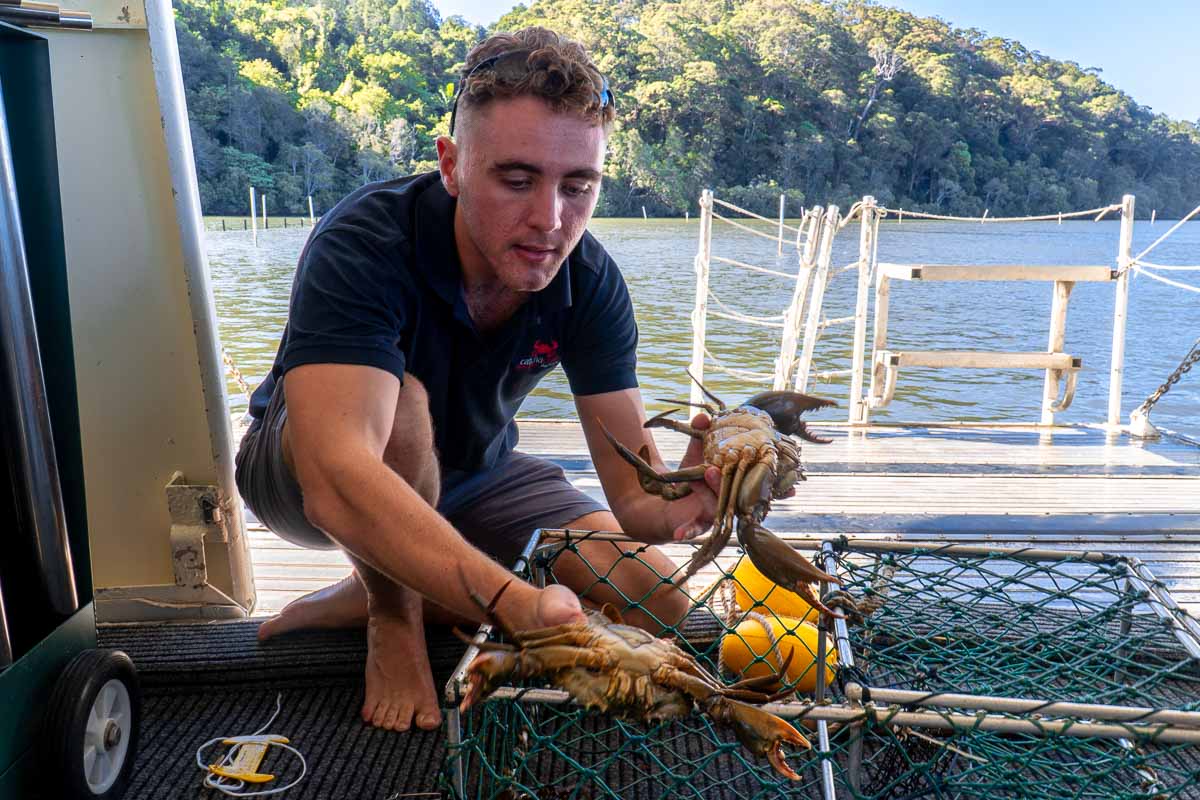 Seafood lovers are gonna love this. About an hour from Byron Bay lies Catch A Crab. This eventful two-hour tour brings you on a unique journey of pelican feeding, fishing, catching yabbies (a type of freshwater crayfish) and Australian mud crabs (the main star)!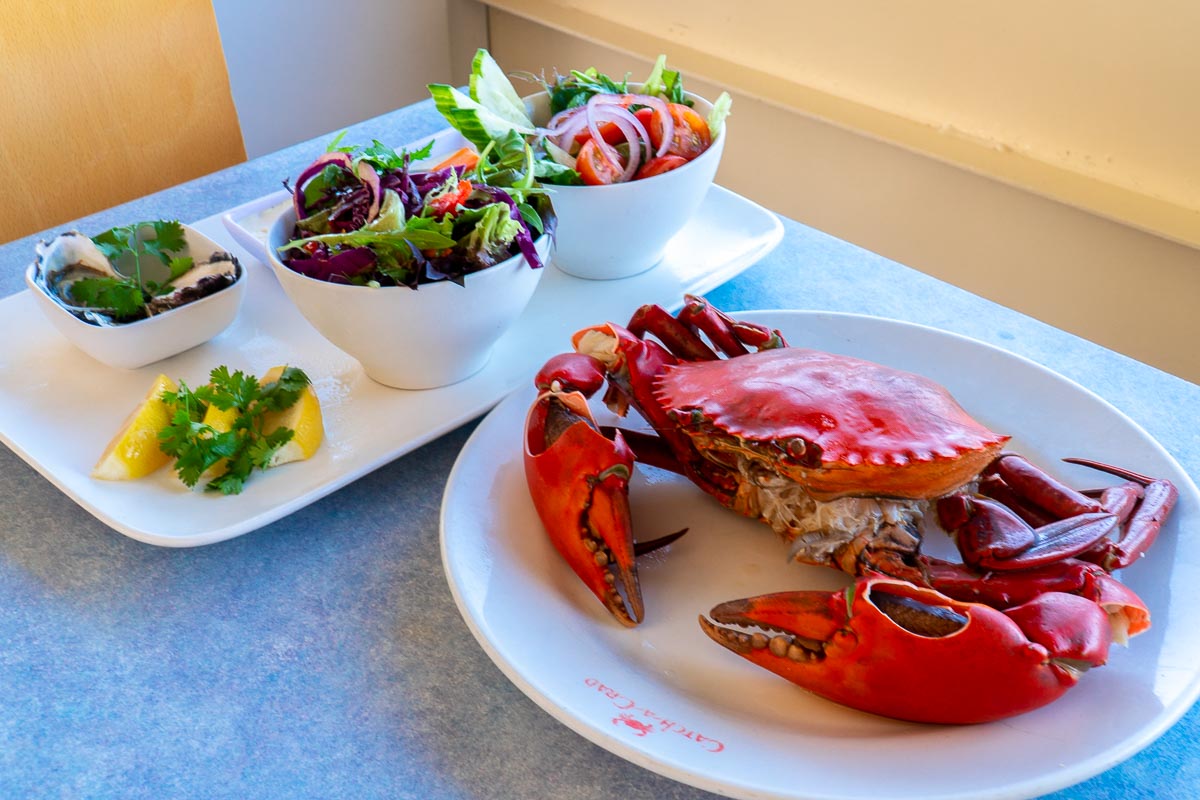 For the ultimate foodie experience, opt for a tour with a whole mud crab to eat! These wild crustaceans have been caught either in the morning or the day before, and are cooked on board. Rest assured, you're going to bite into an extremely fresh, briny and meaty crab. (You can stop drooling now.)
5) Where it's normal to indulge in fresh food straight from farms — all day, every day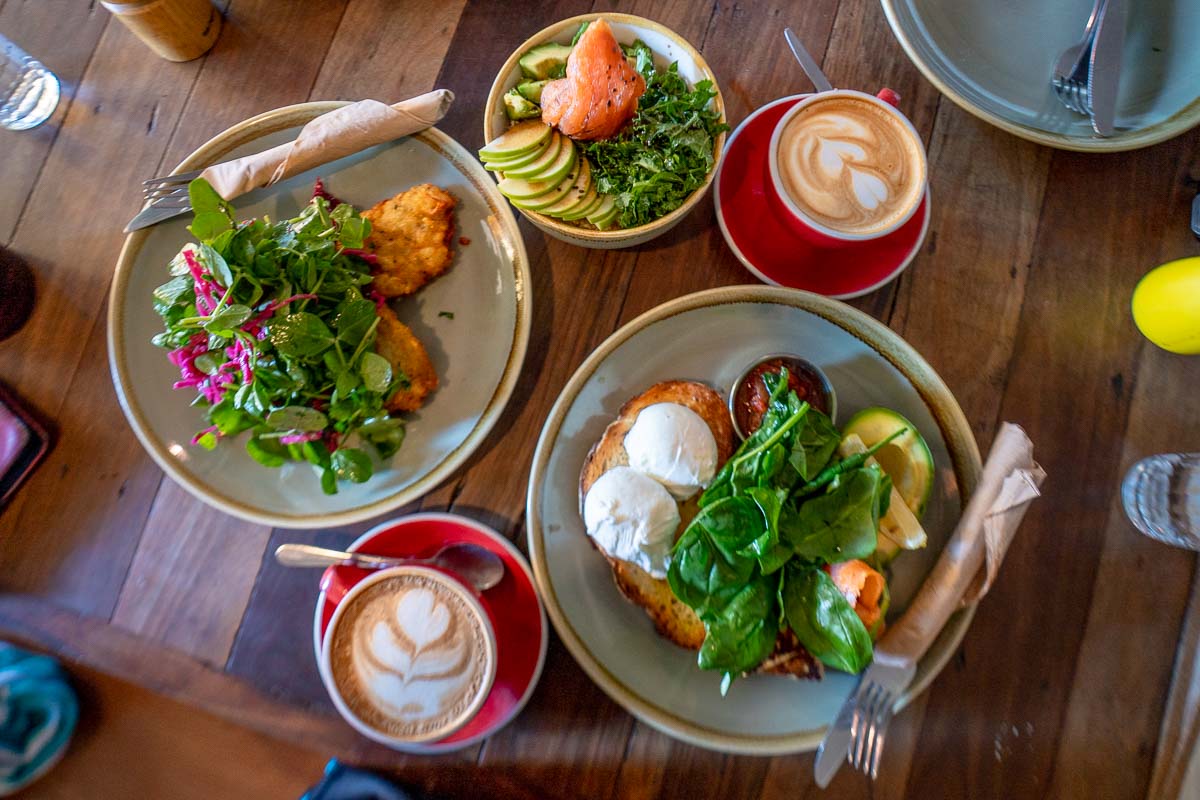 Byron Bay is big on health and quality, and their food reflects that. Almost every eatery and cafe proudly states they use the freshest produce from a multitude of local farms. The result is you enjoying fresh and delicious foods for every meal — big win for all the #eatclean foodies out there.
To enjoy the freshest foods right from the source, visit The Farm in Byron Bay. This place strives to educate the public about sustainable, ethical, and organic farming in relation to the environment. You'll leave with an eye-opening experience that makes you more aware of where your food comes from.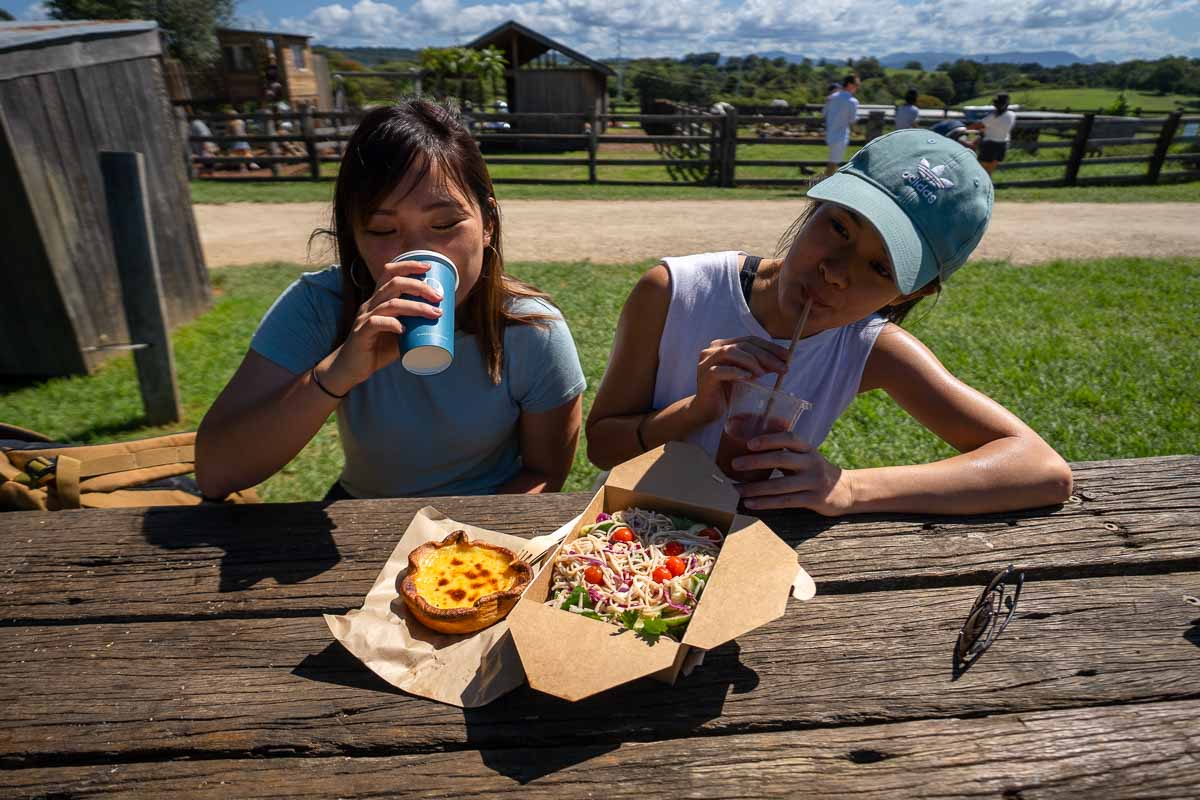 Once you're done wandering around, grab lunch at the Three Blue Ducks. This popular onsite restaurant uses plants and animals right from The Farm, so you can expect seriously fresh and tasty eats on your plates.
6) You can get up close with marine life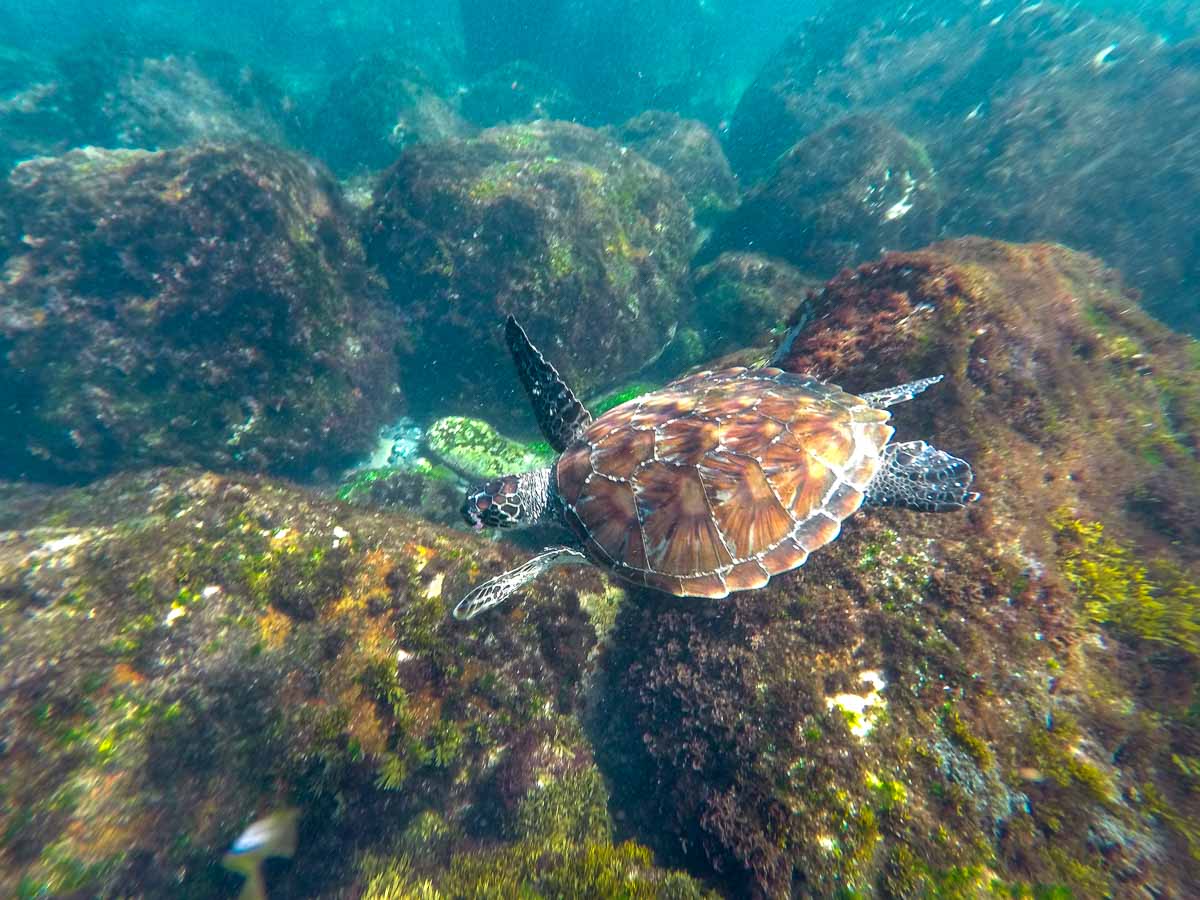 Byron Bay hosts an abundance of marine life. Rather than view them from afar like in an aquarium, many organisations bring you close to these gorgeous creatures. (And yes, it's all done in an ethical manner, so no touching!)
With Watersports Guru!, you'll be snorkelling near Cook Island, where a large turtle population lives. From the boat, you can easily spot turtles when they surface to breathe. But in the waters, you can marvel at the ocean's wonders like turtles, corals, fishes, and even sharks!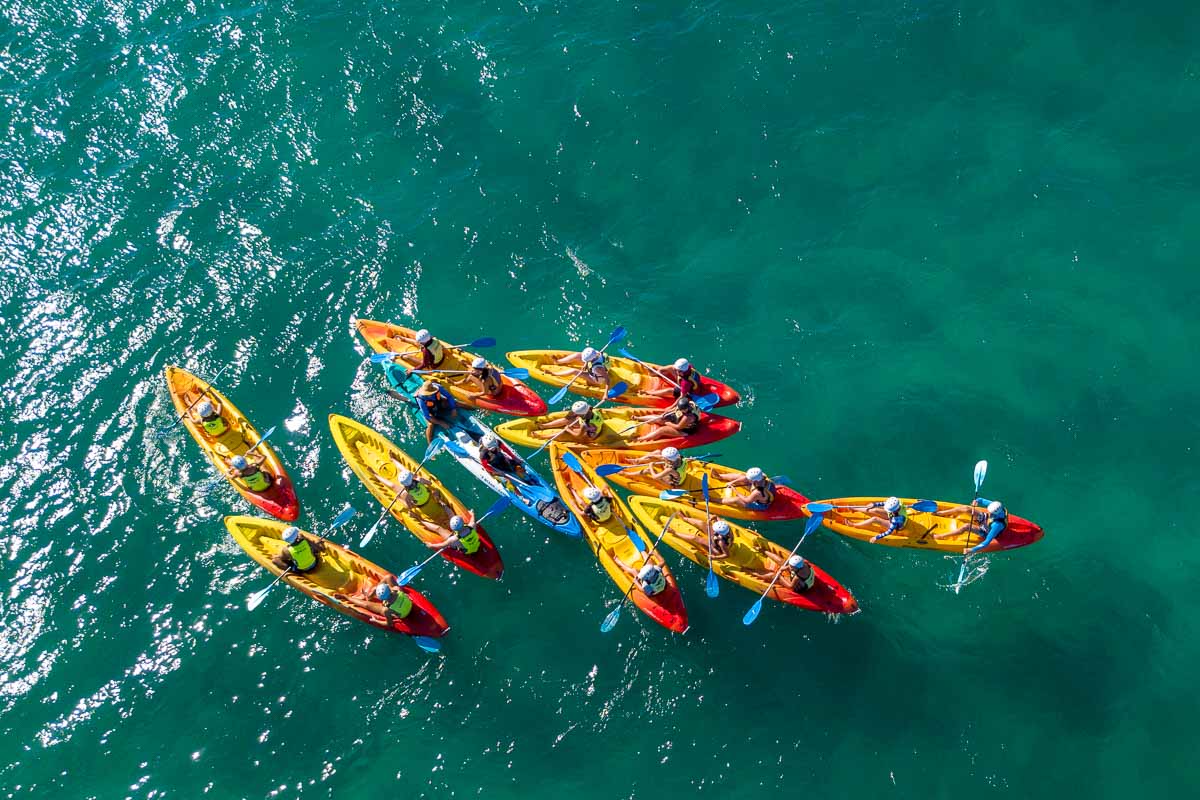 Those averse to getting wet can stay dry(-ish), and go kayaking in the open sea next to dolphins, turtles, and whales (during the migrating season from late-May to November). If the animals are a total no-show, you get to paddle again for free! Second time's the charm, maybe?
7) You can savour 100% Australian-grown Arabica coffee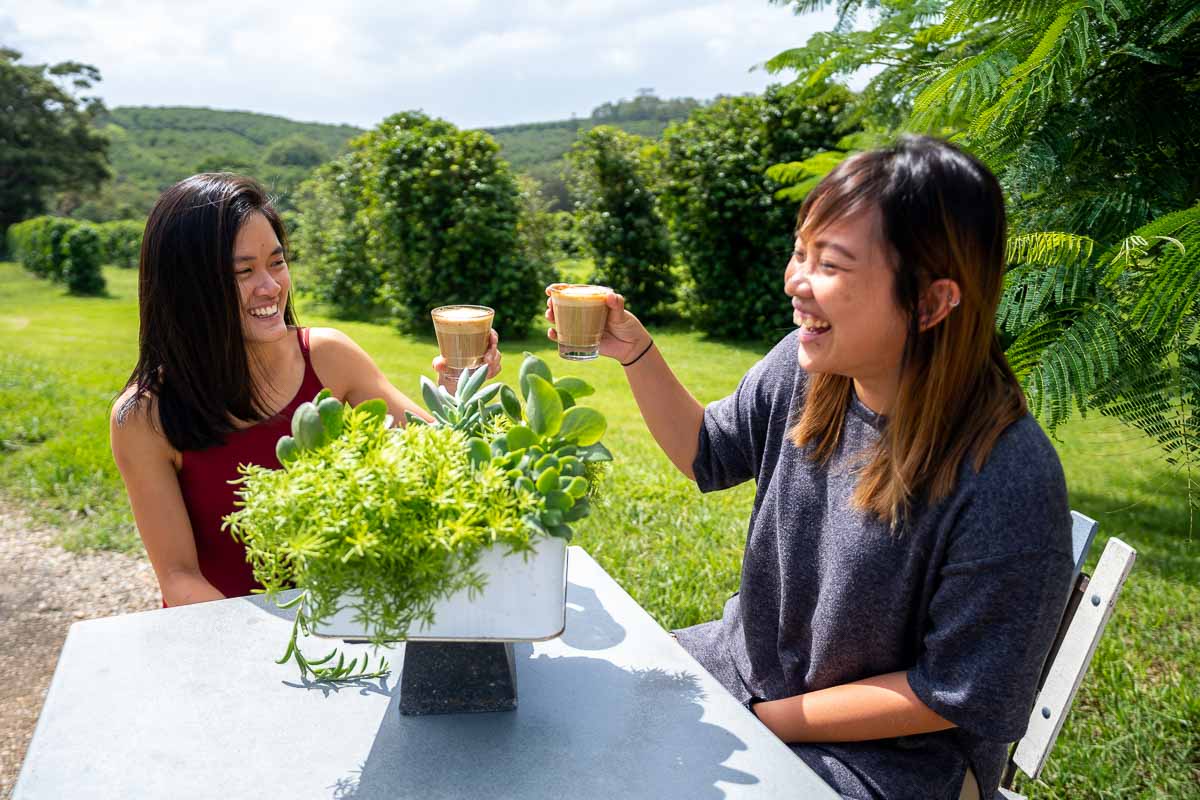 Byron Bay farms focus a lot on farm-to-fork and paddock-to-plate concepts. And now: seed to cup! Zentveld's Coffee is one of the few farms in Australia which grows, roasts, and makes espresso out of the coffee beans all in one place. This ensures all their organic products maintain the highest quality.
Come grab a coffee here, and you might be surprised at the slight chocolatey taste that stems from the Aussie Arabica beans.
8) It's a fashionista's paradise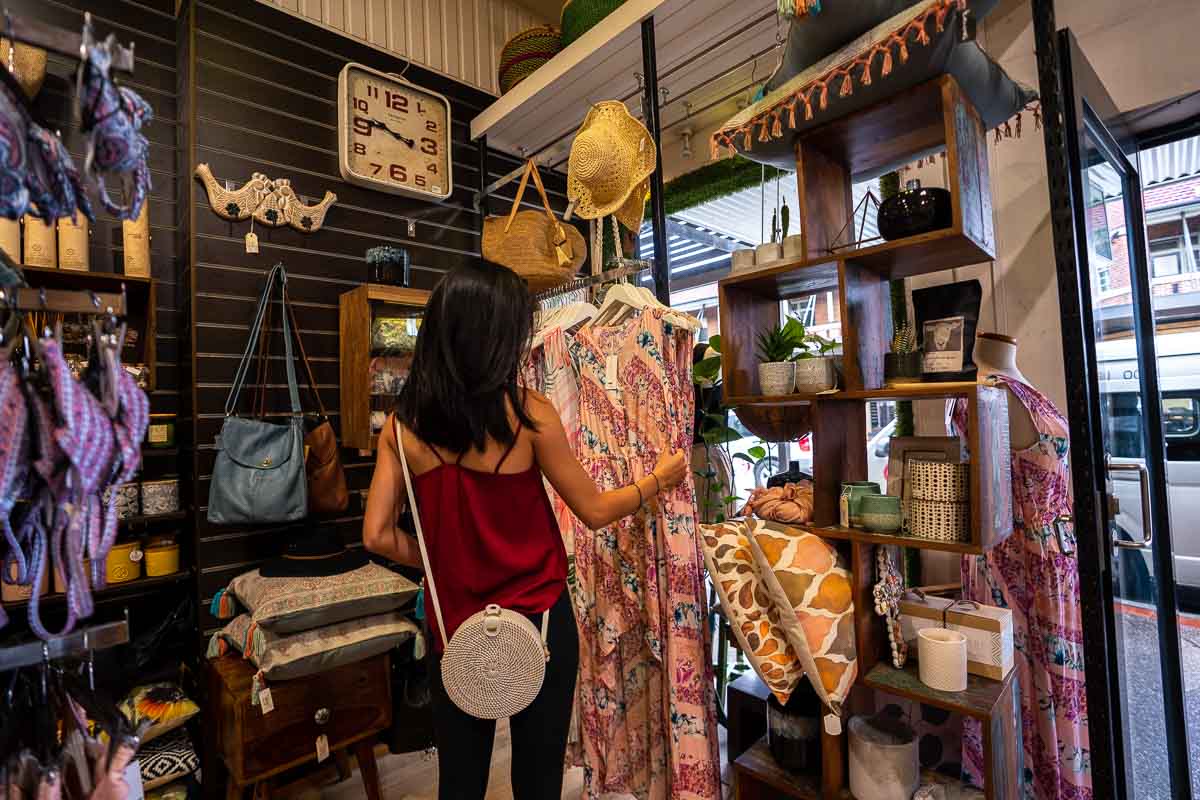 PSA to all shopaholics and surfers: get ready for some retail therapy! Wandering around Byron Bay, you'll come across a plethora of clothing stores selling beach and surf apparel. Amidst big names like Billabong and Cotton On, there're also popular home-grown brands like Spell and the Gypsy.
9) You might just bump into Thor himself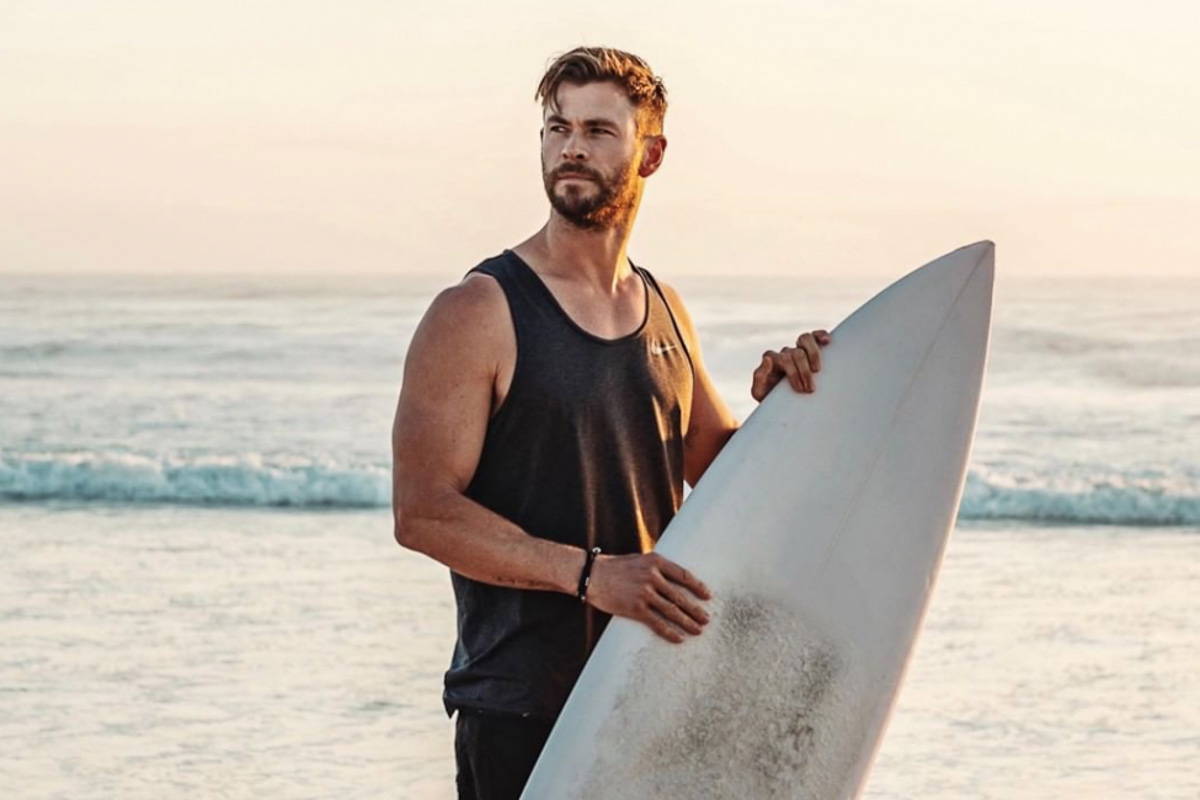 Newsflash! Byron Bay's natural beauty and laid-back culture attracts more than locals and travellers — it's pulled in the God of Thunder too.
One of Byron's famous residents is Chris Hemsworth, the actor who plays Thor from Marvel's The Avengers. Sadly, we didn't manage to catch him when we were in Byron as he was touring for Avengers: Endgame. But, locals we spoke to mentioned they've bumped into him here and there — so there's your chance!
10) You can hop on the world's first solar-powered train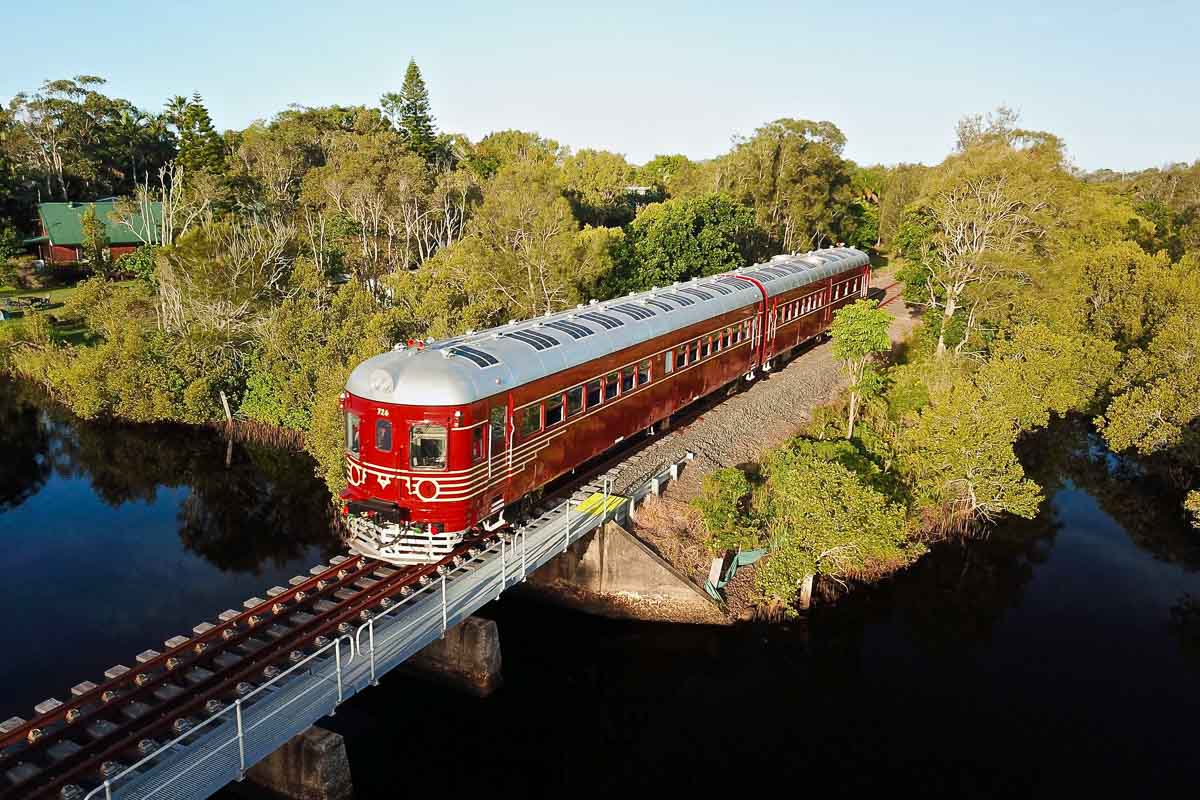 It's always exciting to be part of the world's first "something". In Byron Bay, you can ride the town's solar-powered vintage train that's as attractive as it is environmentally friendly. Inside, you get to lounge on leather seats as the train cruises through a scenic 3km coastal track, which stretches between the town centre and the Arts and Industrial estate.
11) It's where you can ride off into the sunset…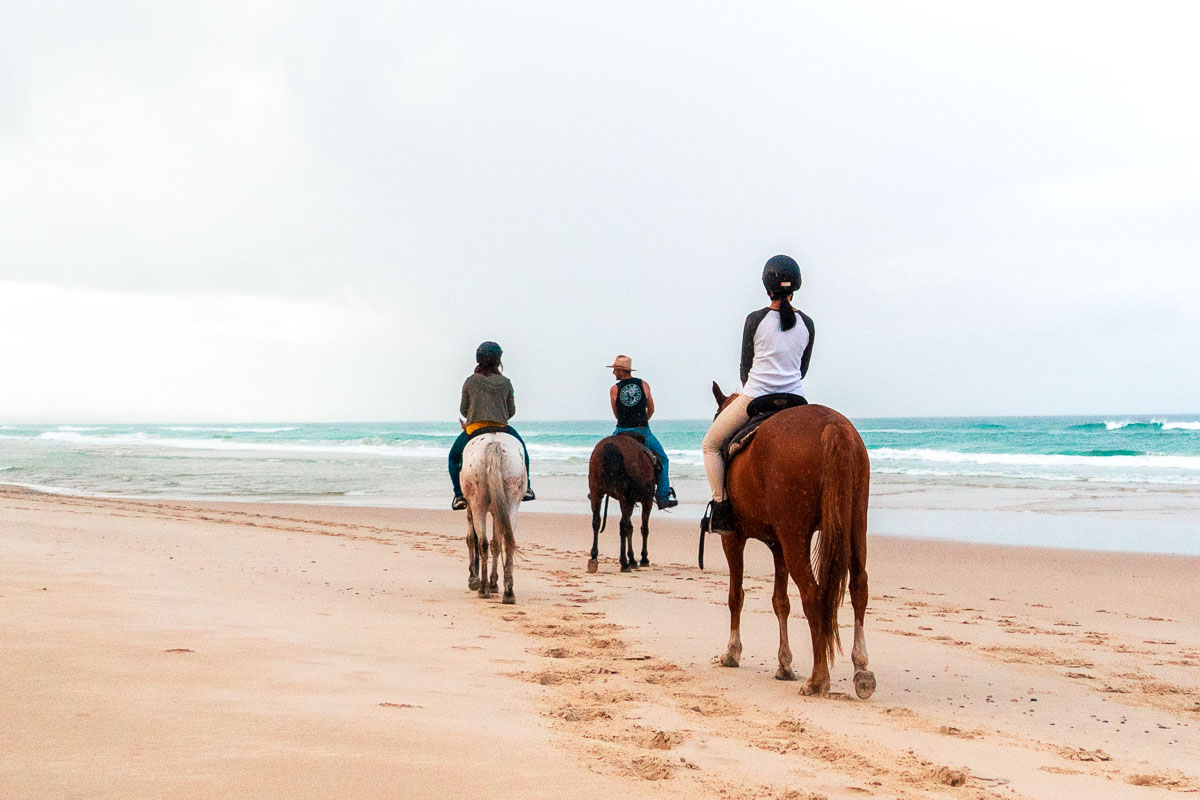 Yee-haw! Byron Bay gives you the happy ending you deserve with a sunset horse ride. Not only do you get to fulfil your cliched, Western film fantasies, you also get a dreamy experience of a lifetime. There's nothing quite like listening to crashing waves and feeling the sea breeze while riding elegant horses on the beach.
12) … Or fly off, if you prefer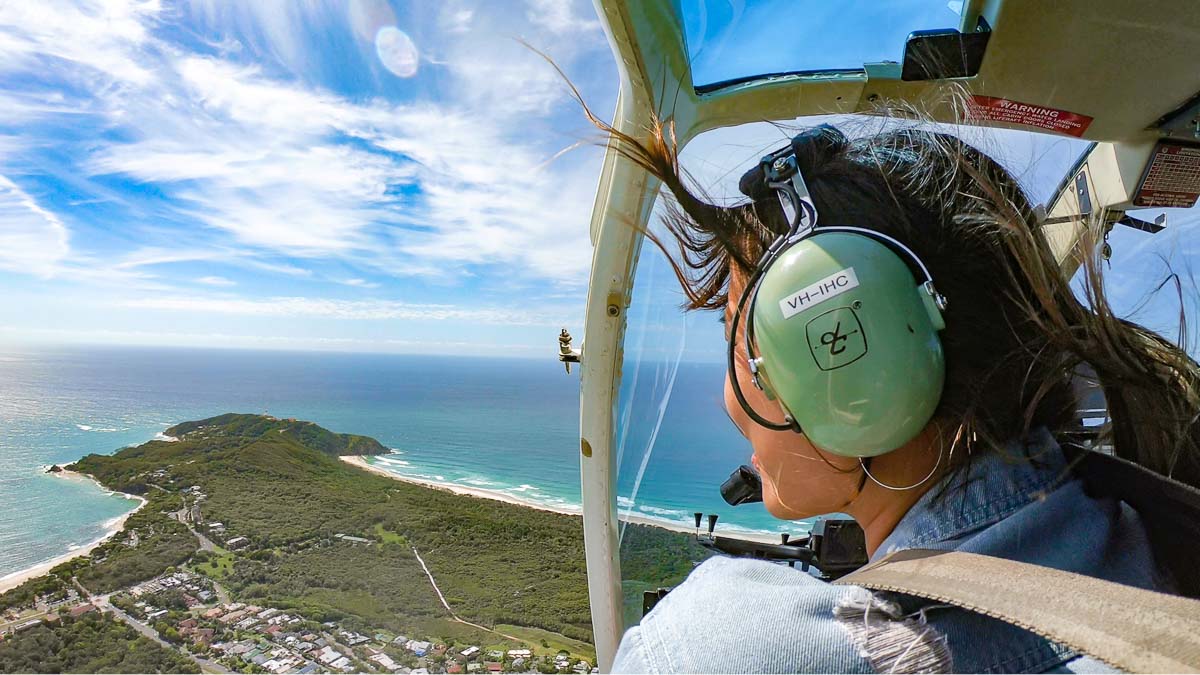 Sometimes staying on land is far too mainstream, so take to the skies! Nothing screams extra louder than a leisurely helicopter ride over Byron Bay. The craziest part about this experience is that you can request for all doors off (seat-belts compulsory)! I mean, who cares about the wind messing up your hair when you can get stunning views like this?
13) It's an epic nine-hour drive from Sydney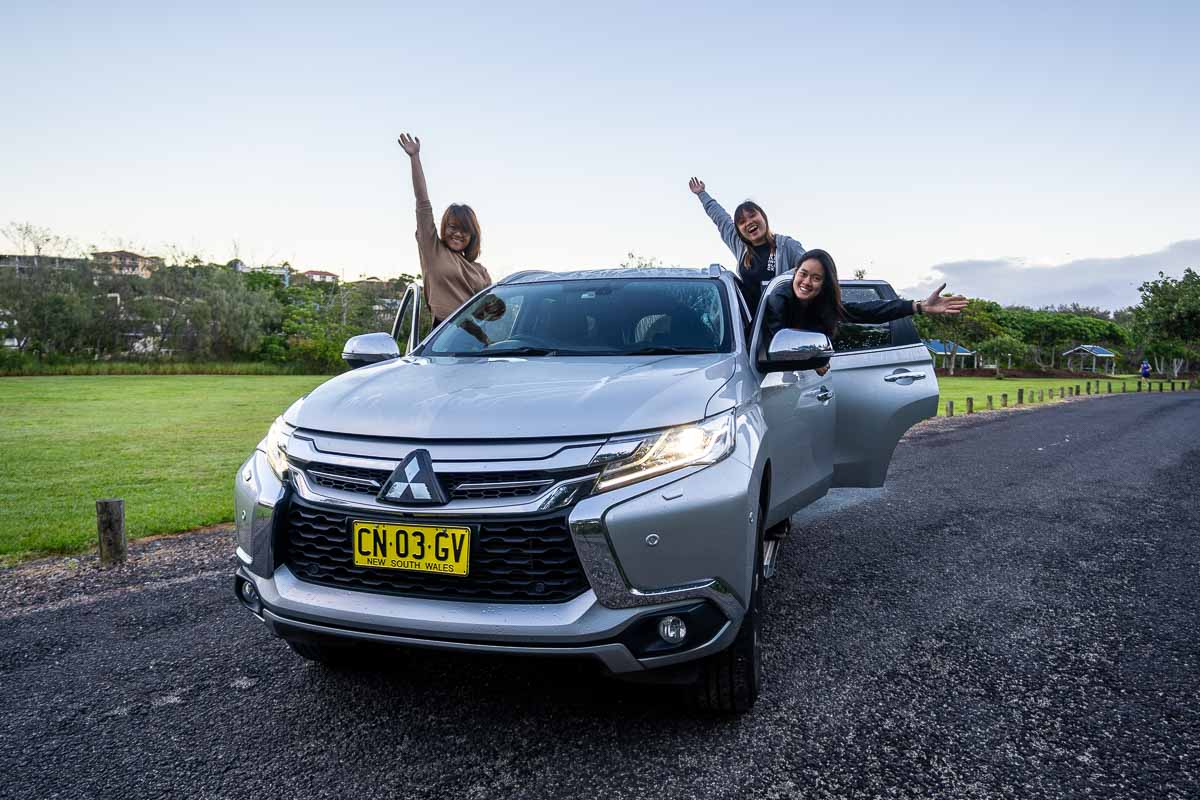 From Sydney to Byron Bay, it's a nine-hour journey by car. While you can complete the journey within a day, you'd miss out on the lovely towns along NSW's beautiful coastline.
Here's a better idea: gather your mates for an epic two-week road trip from Sydney to Byron Bay! This adventurous itinerary explores some of NSW's best spots and hidden gems. With highlights of the trip including skydiving and quad-biking in sand dunes, you'll find yourself never wanting to leave NSW.
Read also: Byron Bay Guide: 25 Things to Do in NSW's Ultimate Hipster Paradise
How to get to Byron Bay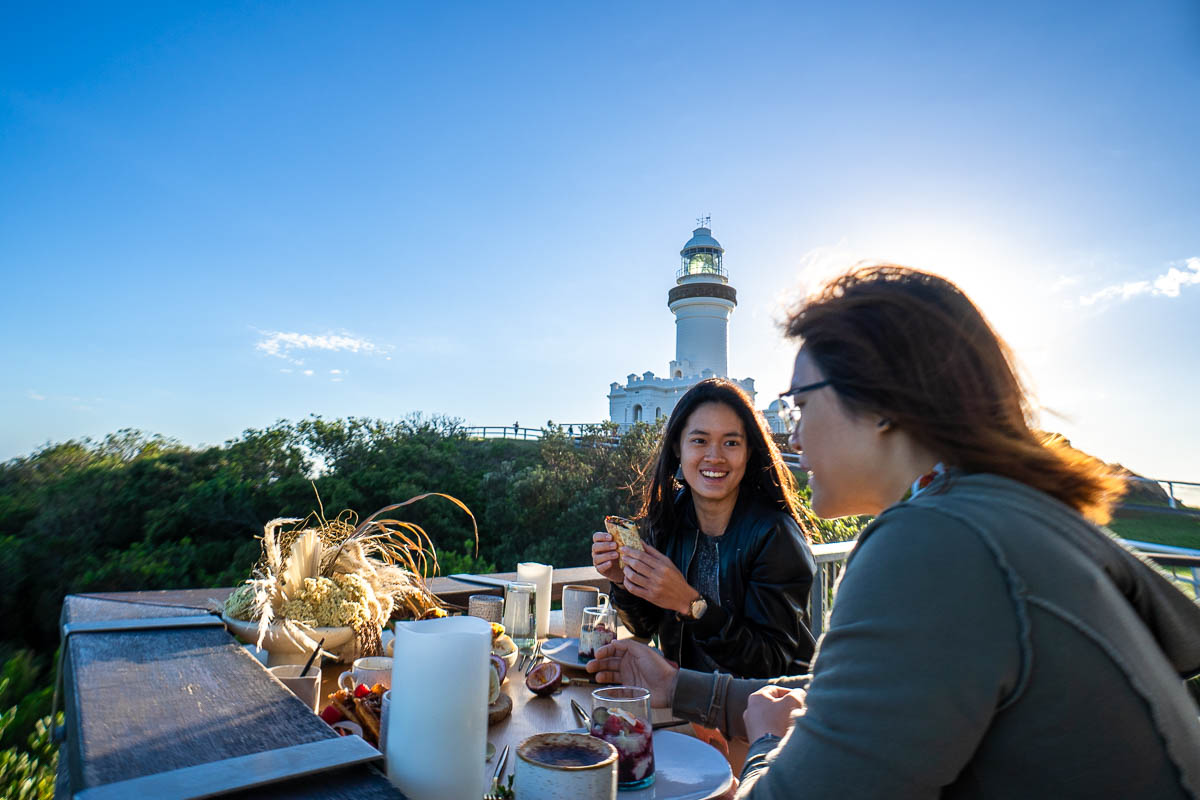 There are two ways to get to this small, paradisal town.
1) Fly direct from Singapore to Sydney: From Sydney, it's a nine-hour drive up to Byron. Enjoy the sights along the way on a sensational two-week road trip exploring NSW's other gems from Sydney all the way to Byron. Finally, end at the Gold Coast and fly out from there.
2) Fly direct from Singapore to Gold Coast: From Gold Coast, it's only an hour drive down to Byron Bay.
Book your rental car via Scoot (yes they do this too) for a fuss-free road trip. They search and compare prices between more than 900 companies in 60,000 locations (including all the major car rental brands), so you're bound to find something suitable!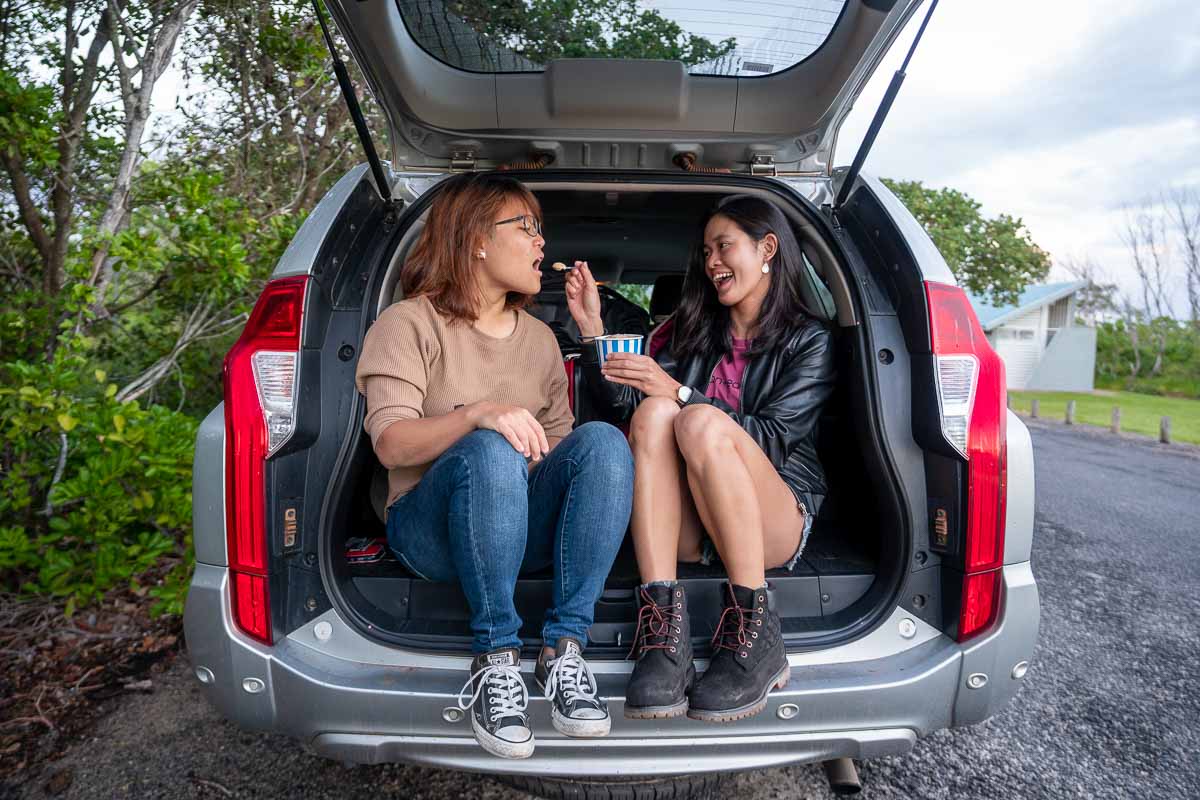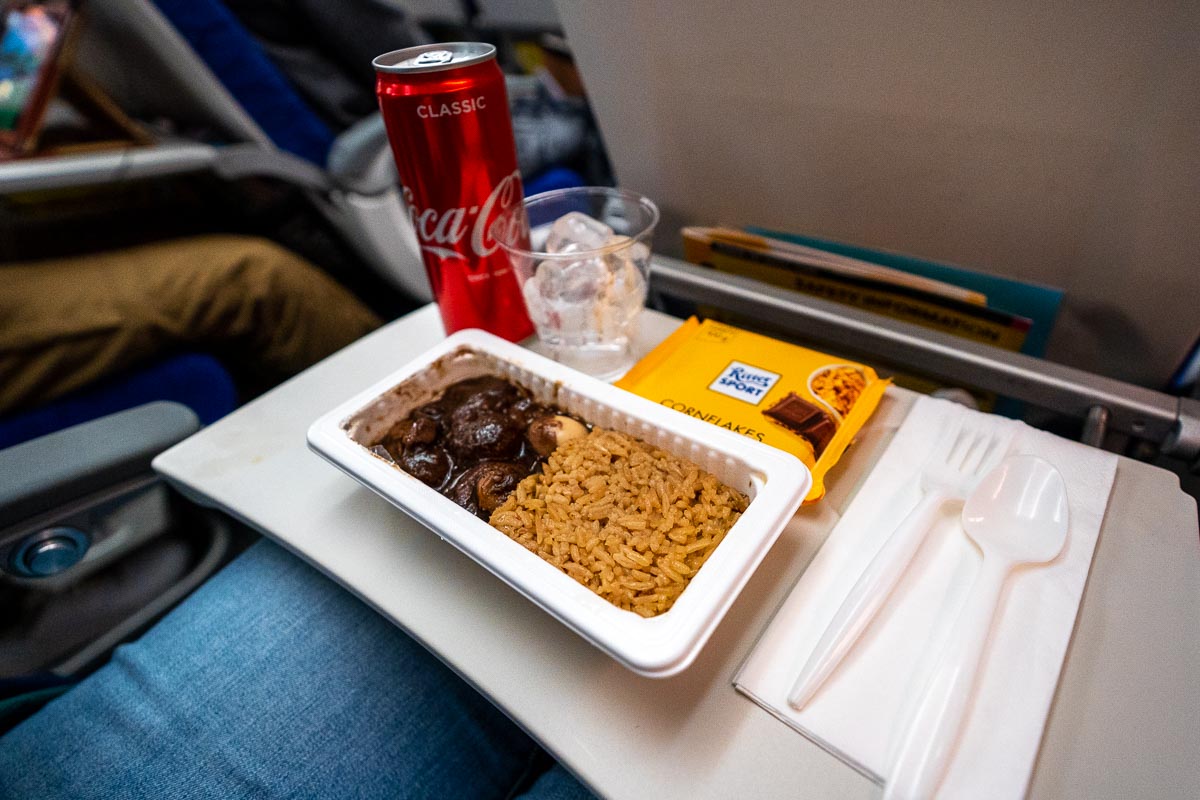 Whether you prefer a long or short drive to Byron, Scoot provides direct flights to both Sydney and Gold Coast. It's a comfy seven to eight-hour flight, with spacious legroom and friendly service to boot. There're also hot meals and snacks on board to satisfy any peckish feelings you get!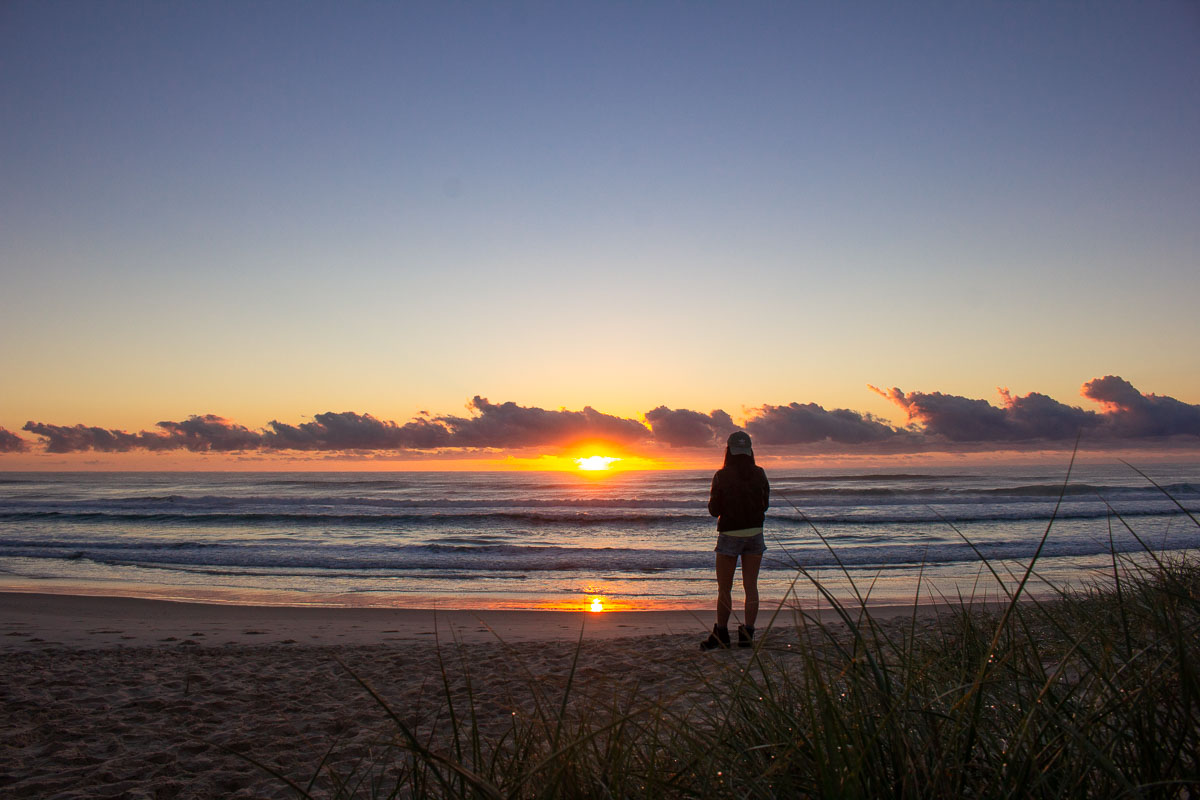 What I personally loved most about Byron Bay was the people we met. They were all so casual, easy-going and friendly. Coupled with the laid-back splendour of the town, Byron's easily one of the places I want to revisit or even retire at (let's see!). Maybe this time, I'd get to stalk meet Chris Hemsworth!
From now till the 31st of May 2019, book your flights from Singapore to Sydney and Gold Coast from only S$179 and S$149 respectively! Just be sure to travel by the 30 Nov 2019. Book now!
Ever been to Byron Bay? What's your favourite thing to do? Let us know in the comments below!
---
This post was brought to you by Destination New South Wales and Scoot.
Like what you see? Follow us on Facebook, Instagram, and YouTube for more travel updates!