Believe me when I say I've tried explaining Singlish terms to foreign friends and all I got were puzzled faces. But that's one of my favourite parts about being Singaporean — our culture is quirky and unlike any other.
So, here are 25 things that may seem completely odd to others but make perfect sense if you grew up on the little red dot 🇸🇬! But instead of the usual listicle, let's have some fun through this 25-question quiz!
*Screenshot your results and share it with us in the comments section of this Facebook post! We'd love to know 😛
Note: Your total score will appear at the end once you've completed all 25 questions. (Give it a few seconds to do the math)
Who is the winner of the first Singapore Idol?
What's the name of Singapore's main English lifestyle channel?
In 2000, there was a fight that resulted in property damage and seven injured. What was the cause of the riot?
Back in 2000, McDonald's released the first of its six sets of Hello Kitty and Dear Daniel dolls in different ethnic wedding costumes on Jan 1. Several outlets had long lines that began as early as 6AM and Hello Kitty fans queued for hours. The long wait resulted in a couple of fights and the shattering of a glass door at one of the outlets.
Which Singlish word is used to describe competitiveness?
Chope: to reserve something, Atas: to describe something that is posh or high social status, Sabo: to sabotage
It was part of our daily routine to sing the national anthem during morning assembly back in school. How many of us actually know the correct lyrics?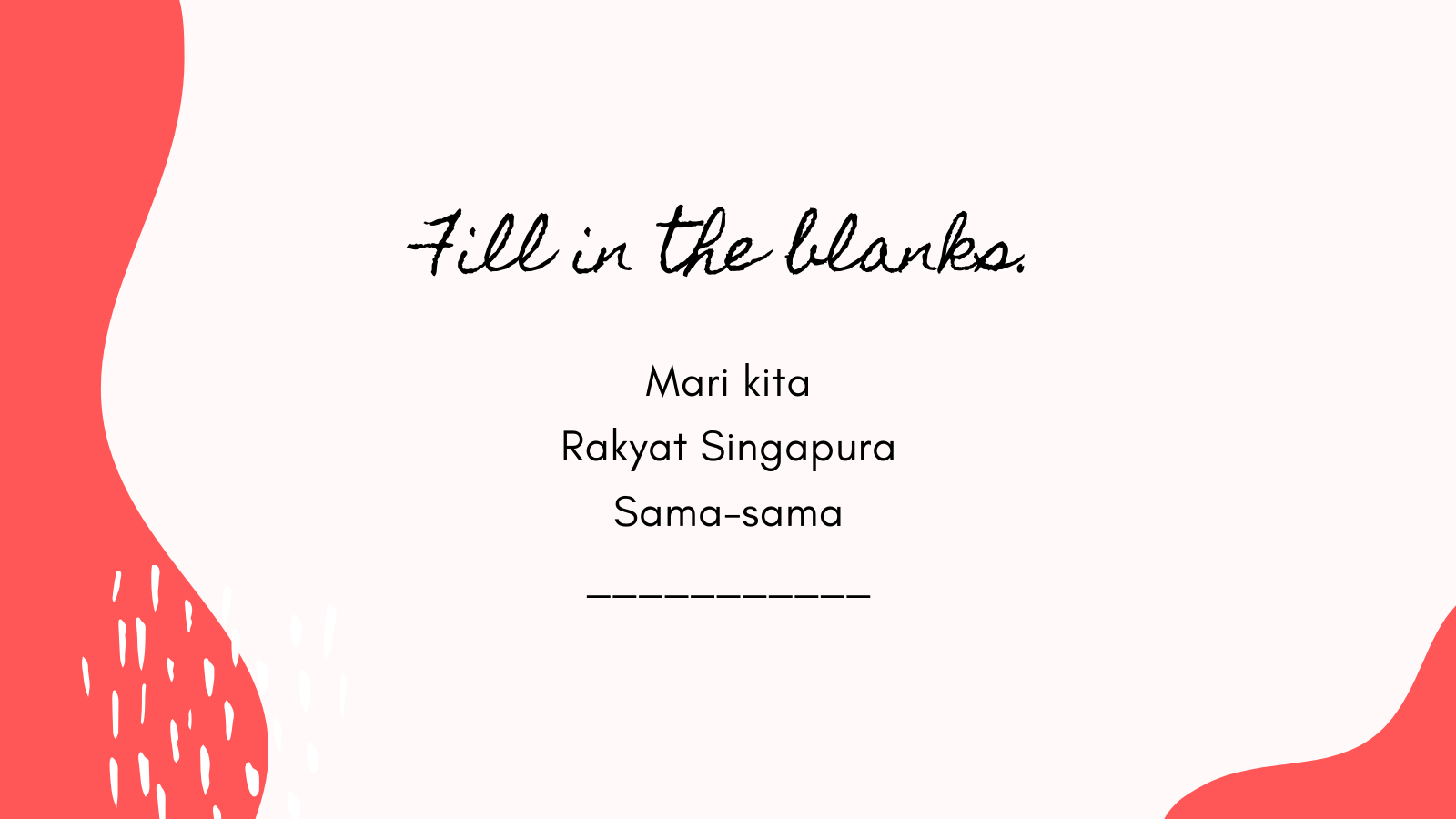 Here's a playground rhyme that's sure to bring back memories. It'll sound like utter nonsense to foreigners but we Singaporeans know what's up 😉.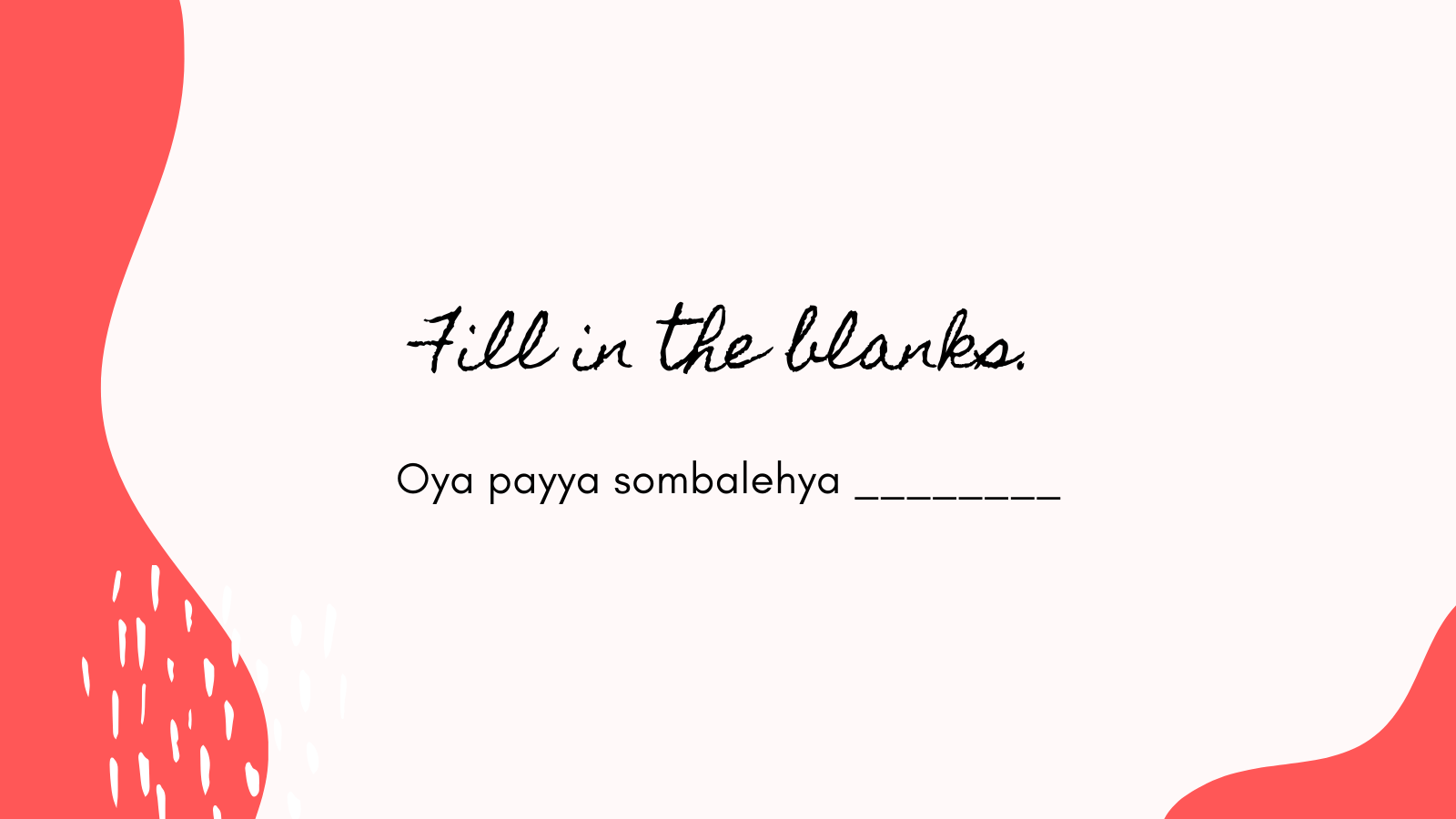 Country erasers are a childhood favourite for many Singaporeans. How is it meant to be played?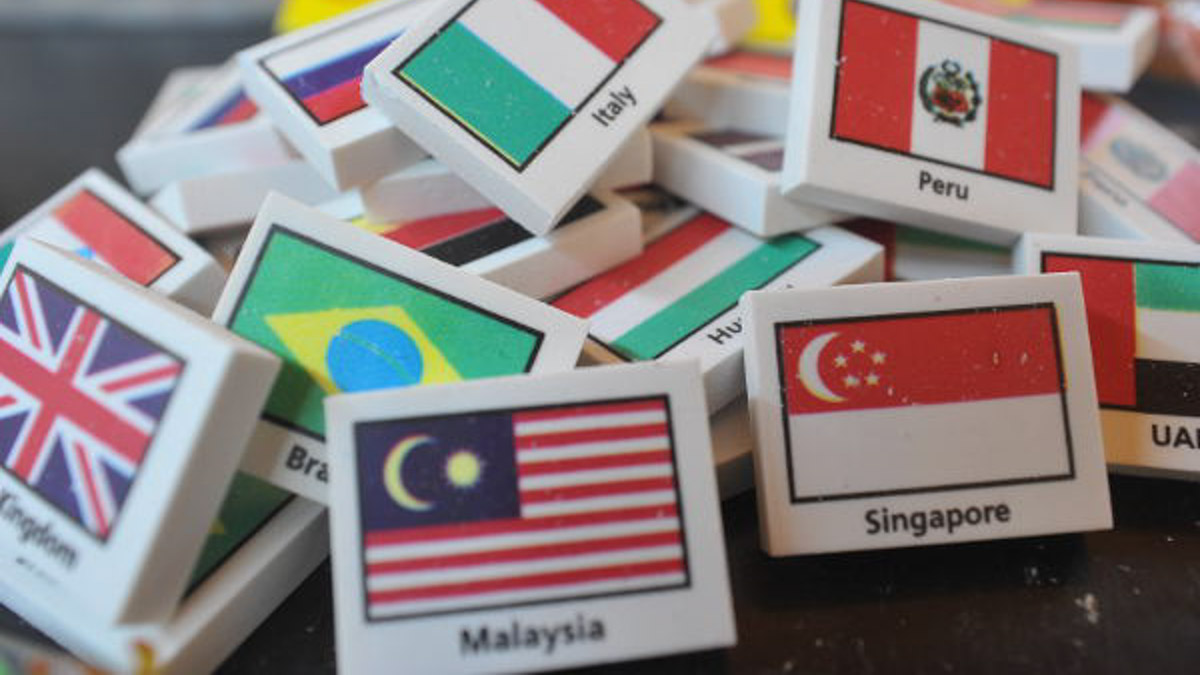 Plaza Singapura
All male citizens and permanent residents must serve as a full-time National Serviceman (NSF) for two years before ORD. What does ORD stand for?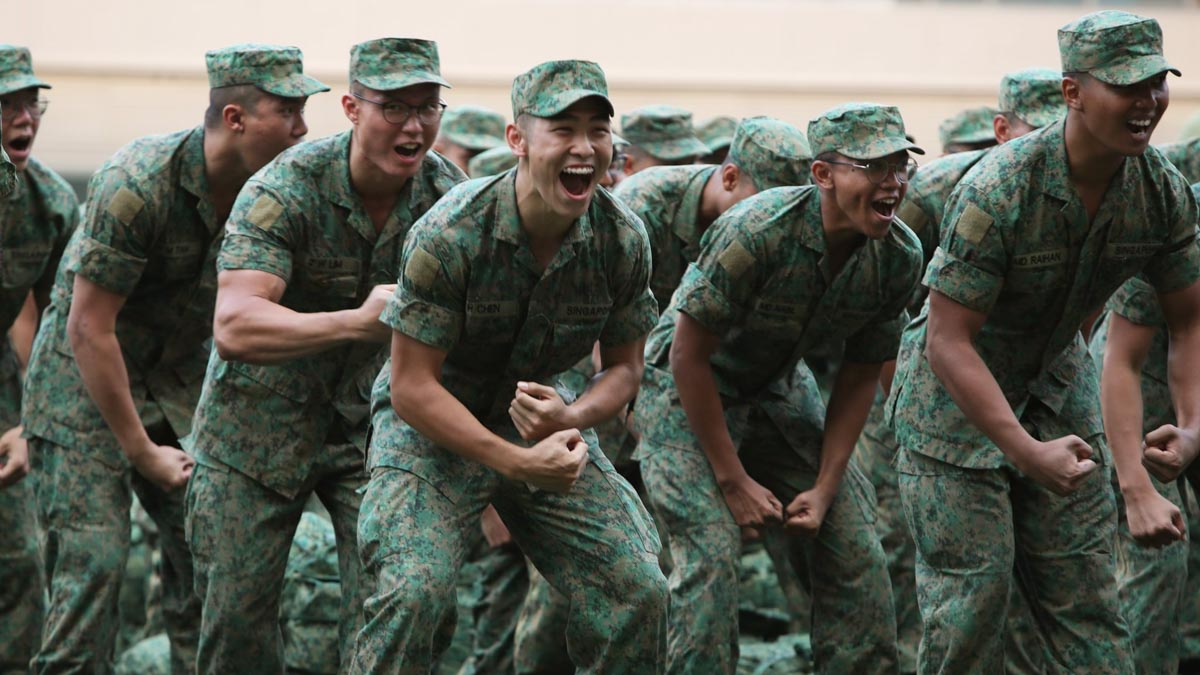 @oursingaporearmy via Facebook
Which of these malls is NOT located along Orchard Road?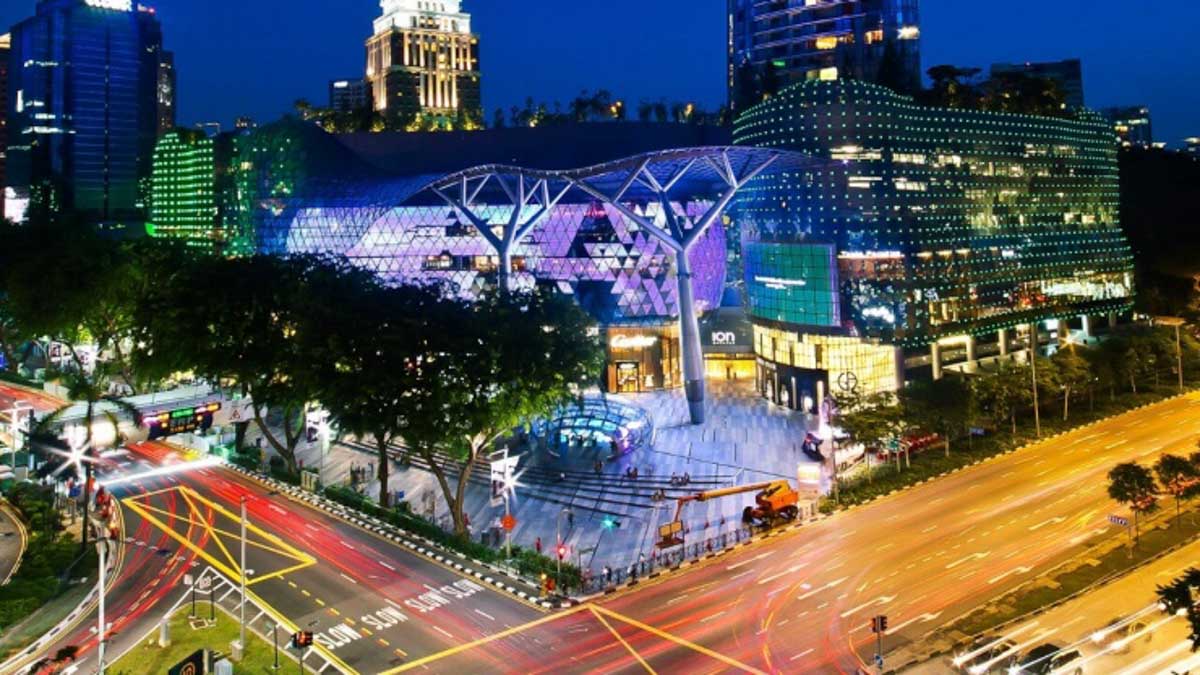 Visit Singapore
Who sang the NDP song Home?
The National Day Parade (NDP) song Home was composed by Dick Lee and first performed by Kit Chan at the 1998 NDP.
Joseph Schooling made history by clinching Singapore's first-ever Olympic gold in Rio 2016 for the 100m butterfly. Which brand is Schooling NOT an ambassador of?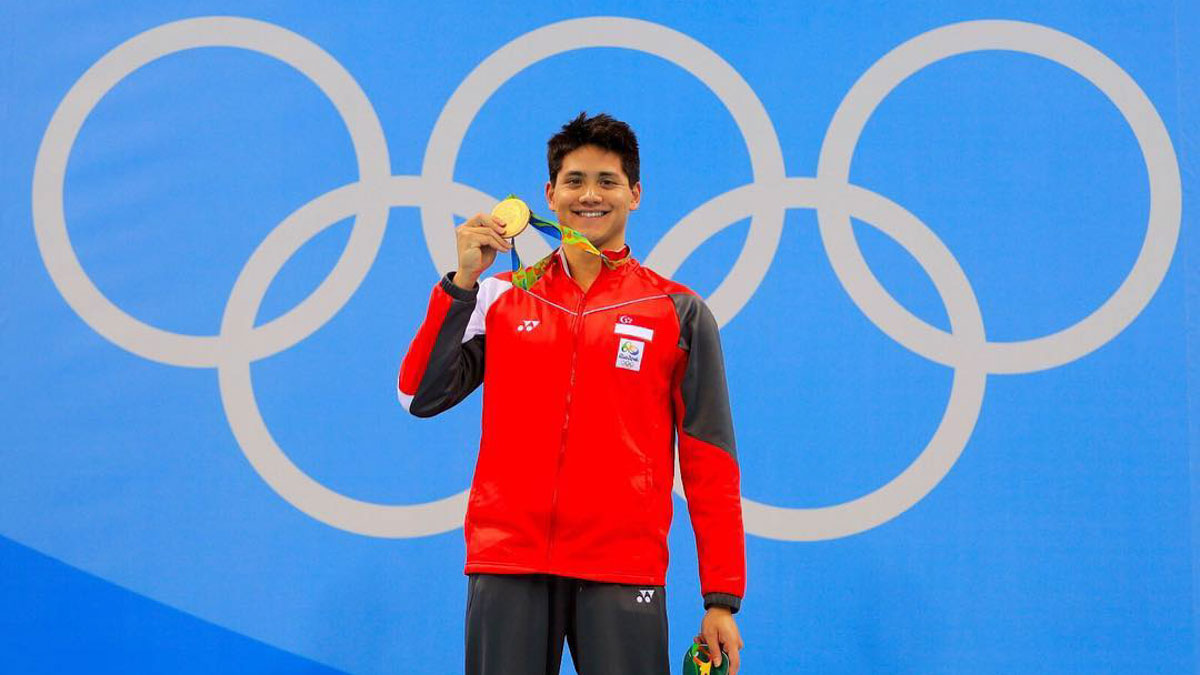 @josephschooling via Instagram
Many of us learnt the song "Singapore Town" in primary school. It was released in 1967 by The Sidaislers. Complete the lyrics of this verse.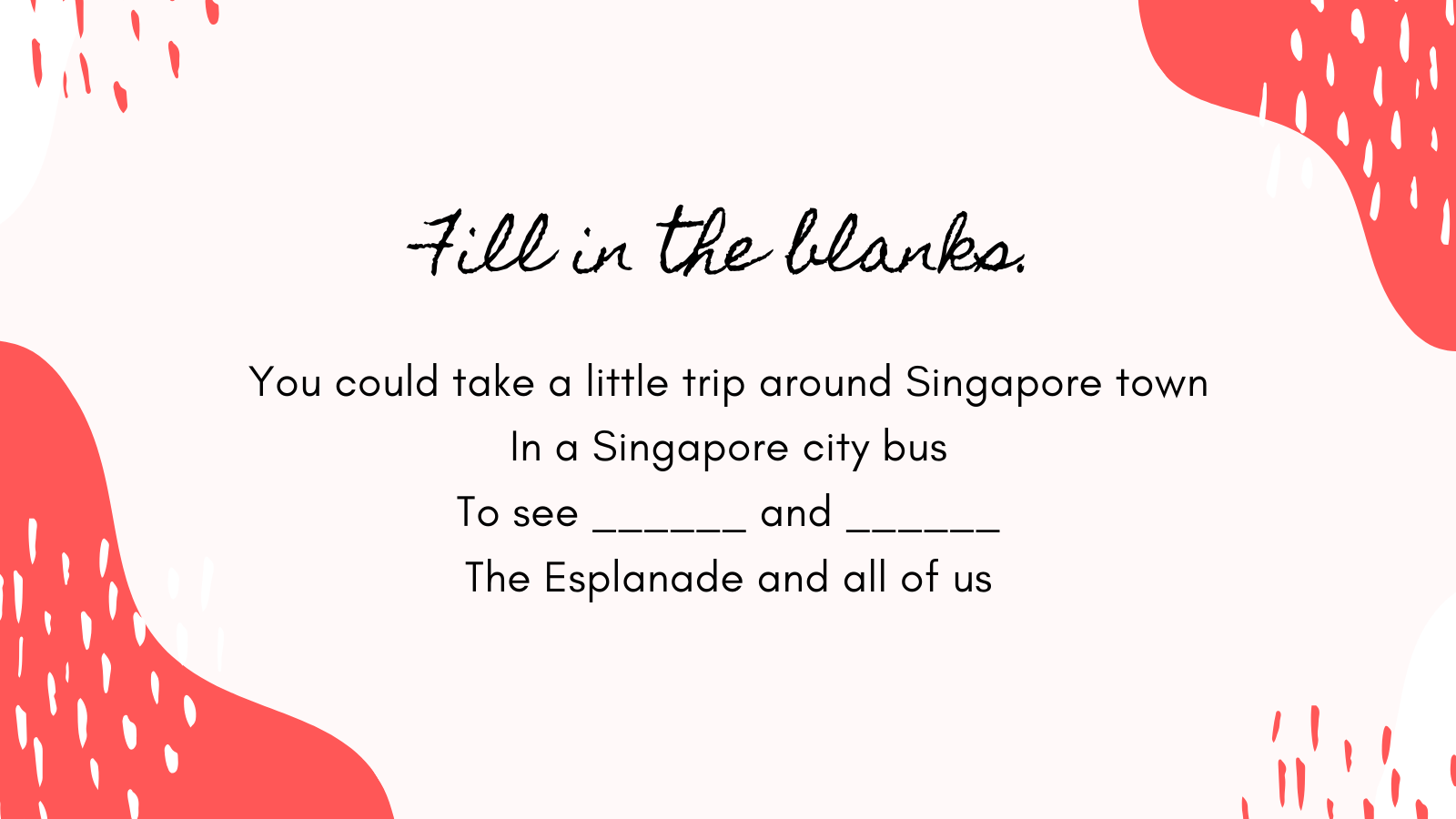 Fill in the blank of these Singlish terms.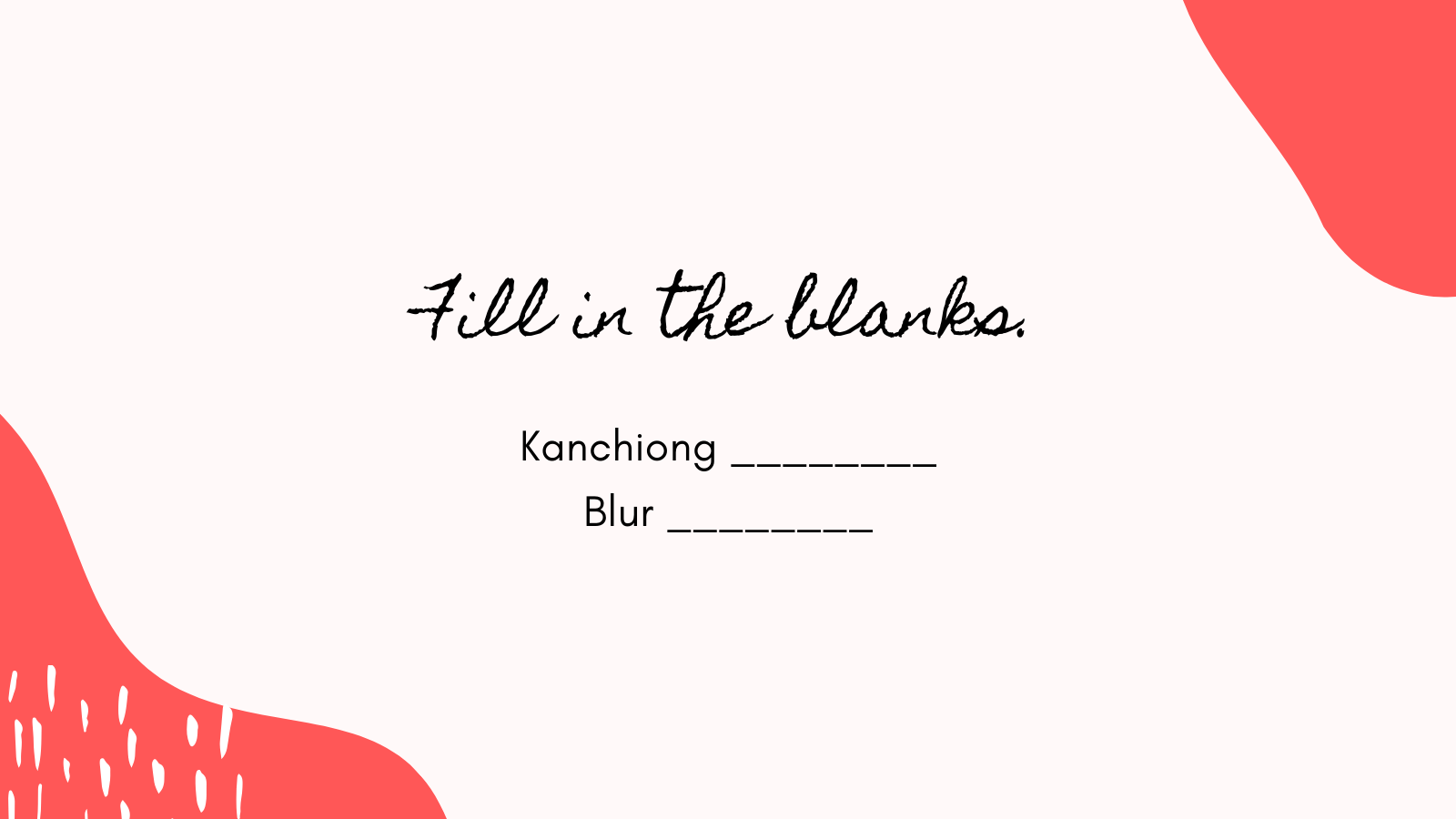 When do Singaporeans get to watch the NDP rehearsal for free with their classmates?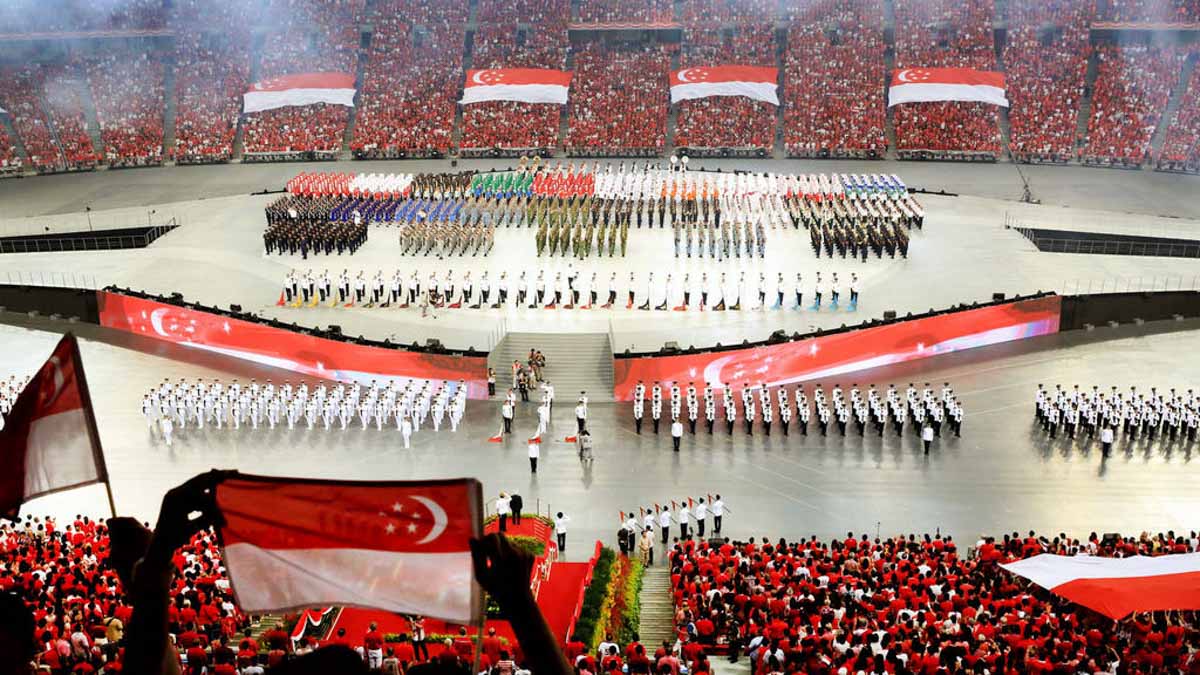 Koh Mui Fong/TODAY
What do these three words have in common?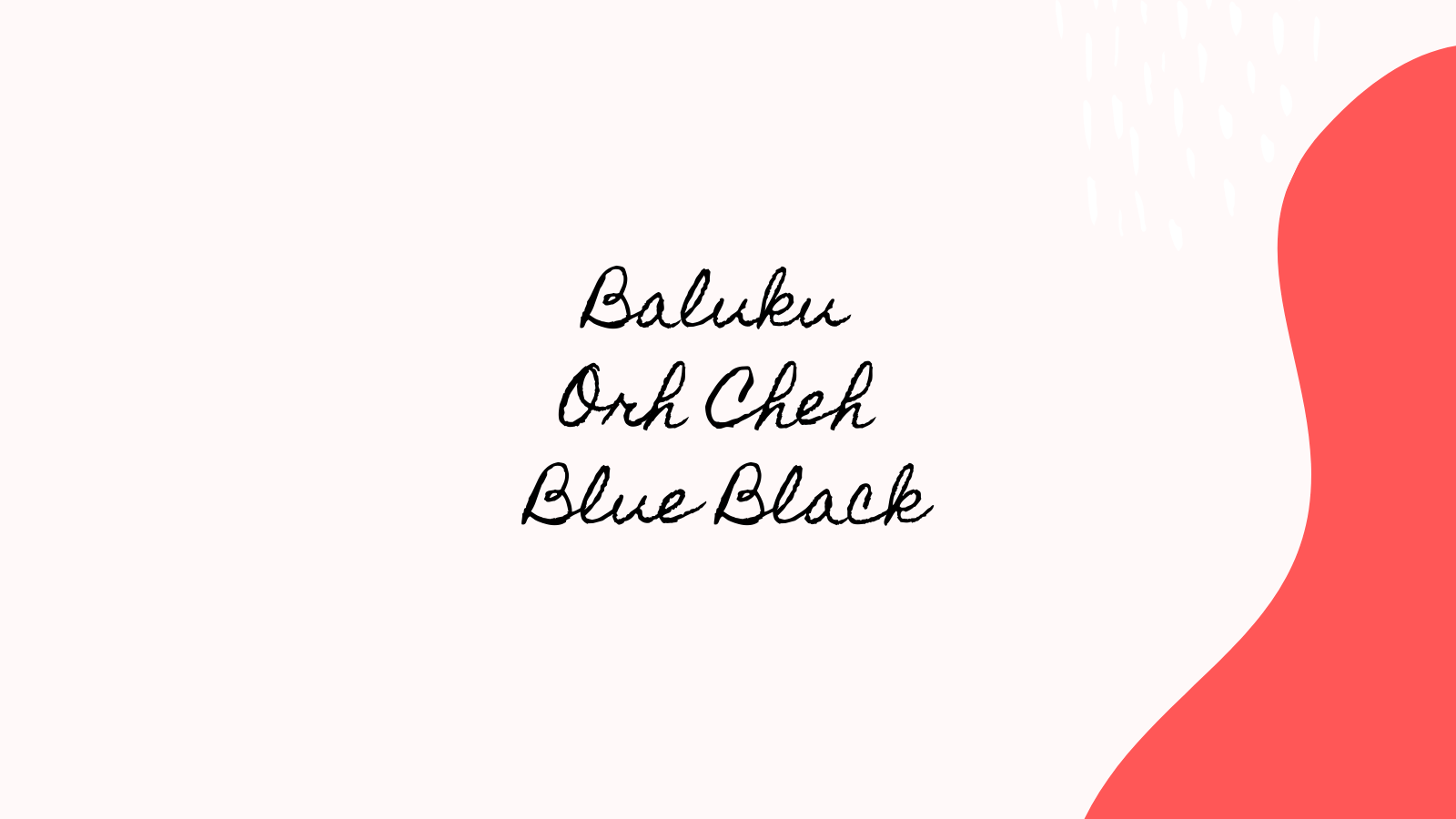 Just another prime example of our colourful language.
Which of these brands were founded by Singaporeans?
Please select 3 correct answers
Giordano was founded in Hong Kong in 1981 while Bata was founded in Czechoslovakia in 1894.
How well do you know your Singlish? Fill in the blanks of this lunchtime conversation such that it makes sense.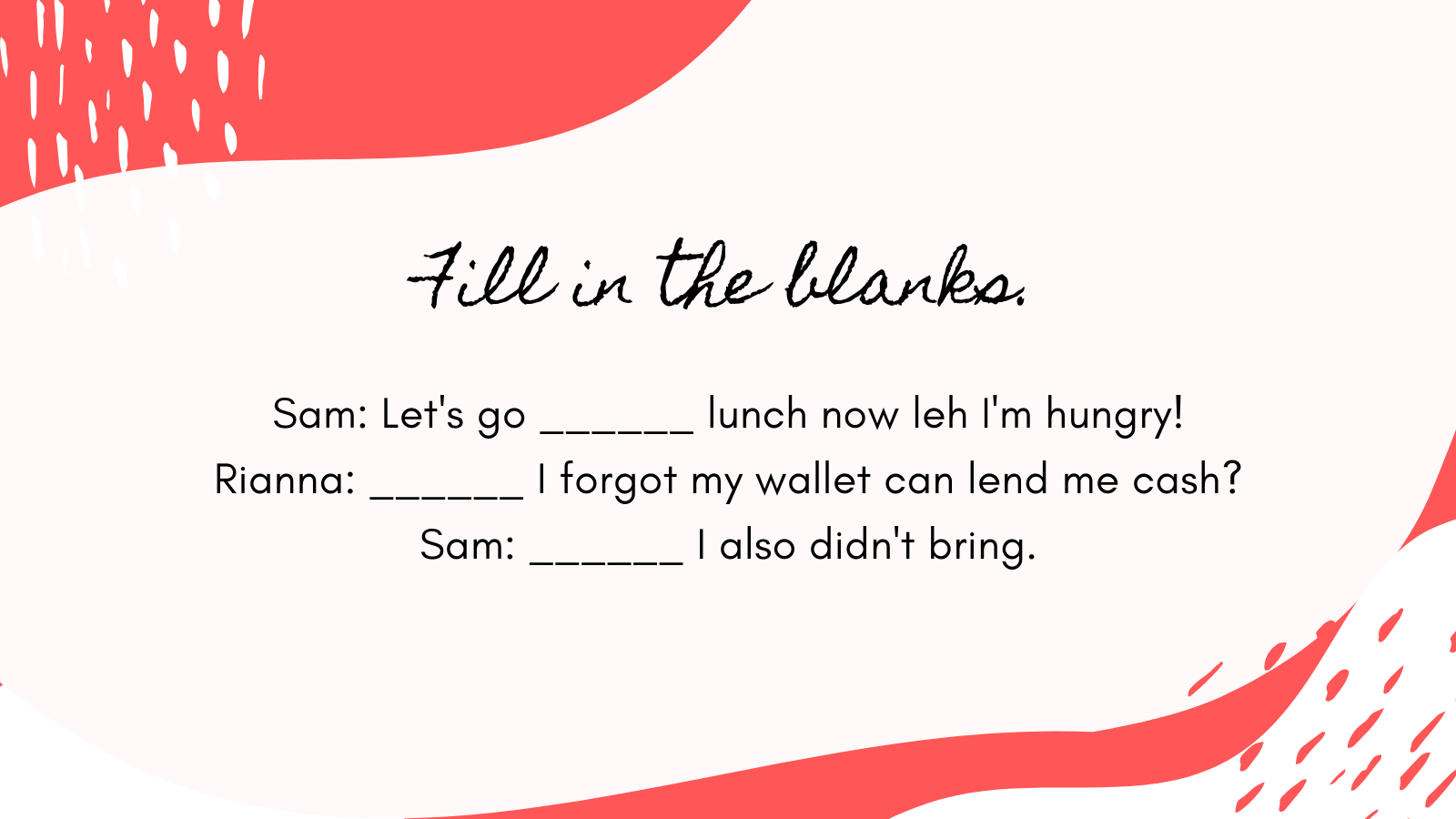 Which of these celebrities is Singaporean?
JJ Lin is a Singaporean Mandopop singer-songwriter who made his debut in 2003. Since then, he's released 13 albums and gone on several world tours!
What colour is the North East Line on the MRT map?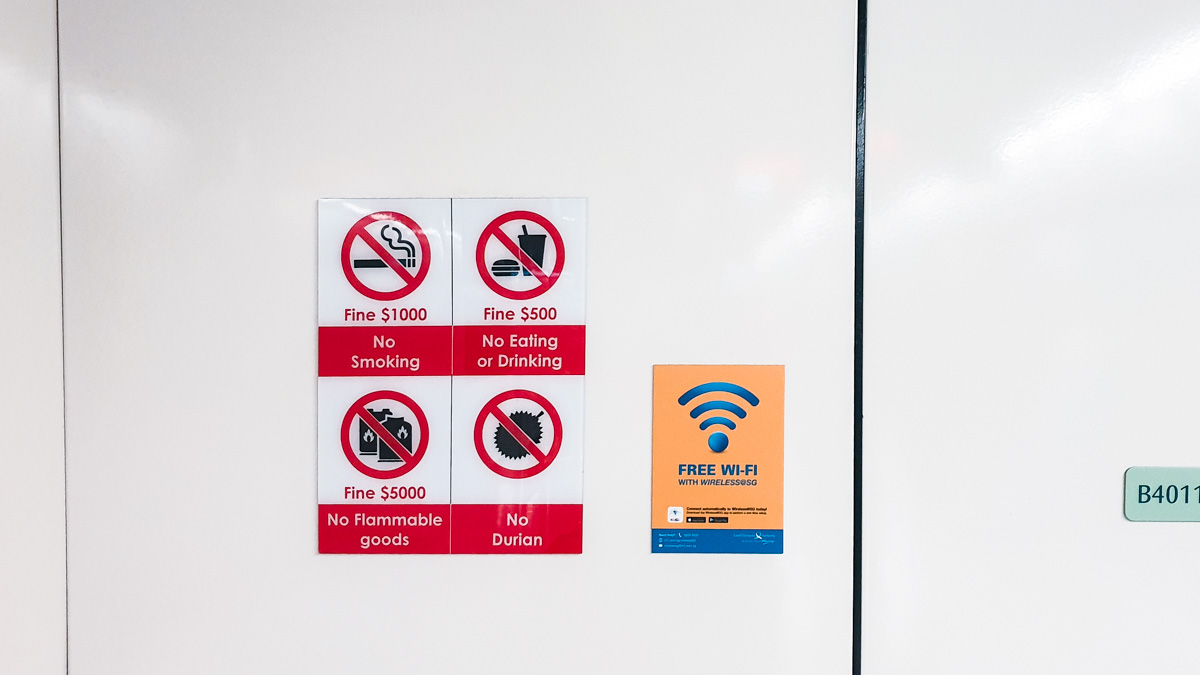 If you get this wrong, are you even Singaporean?
You want to get to Sentosa. Which train station should you stop at?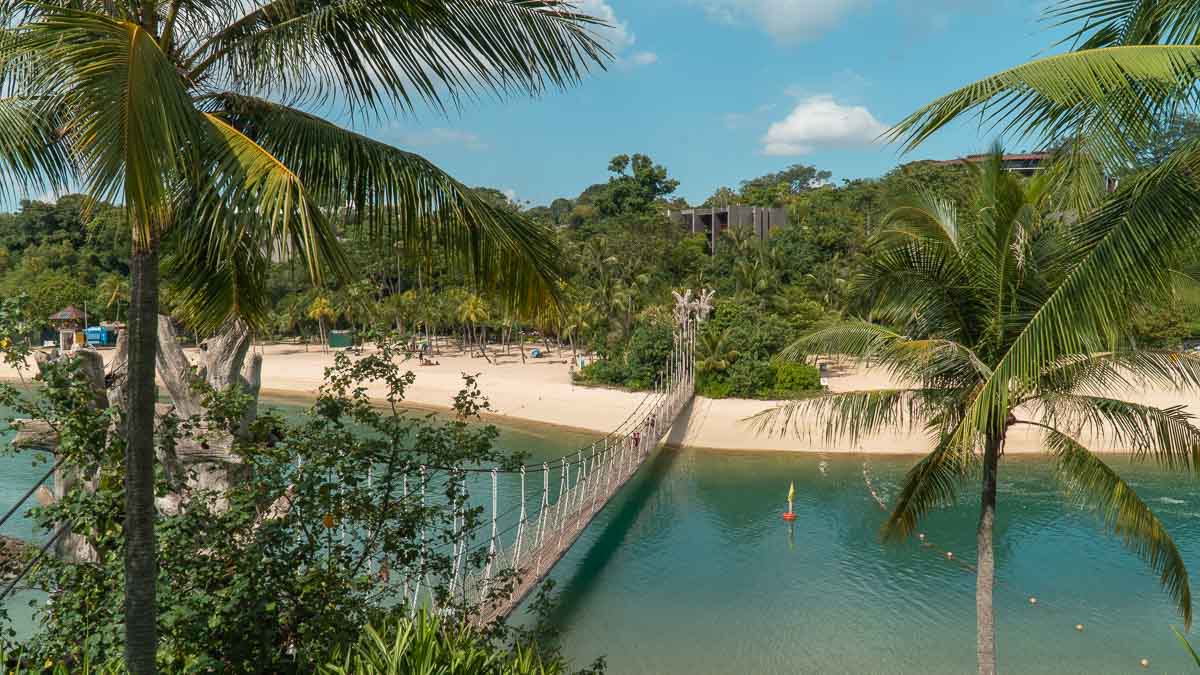 The iconic Sar-vivor rap was performed by Phua Chu Kang in 2003. Almost two decades later, the song is still a strong part of our local culture. Fill in the blanks of this verse of the PCK rap.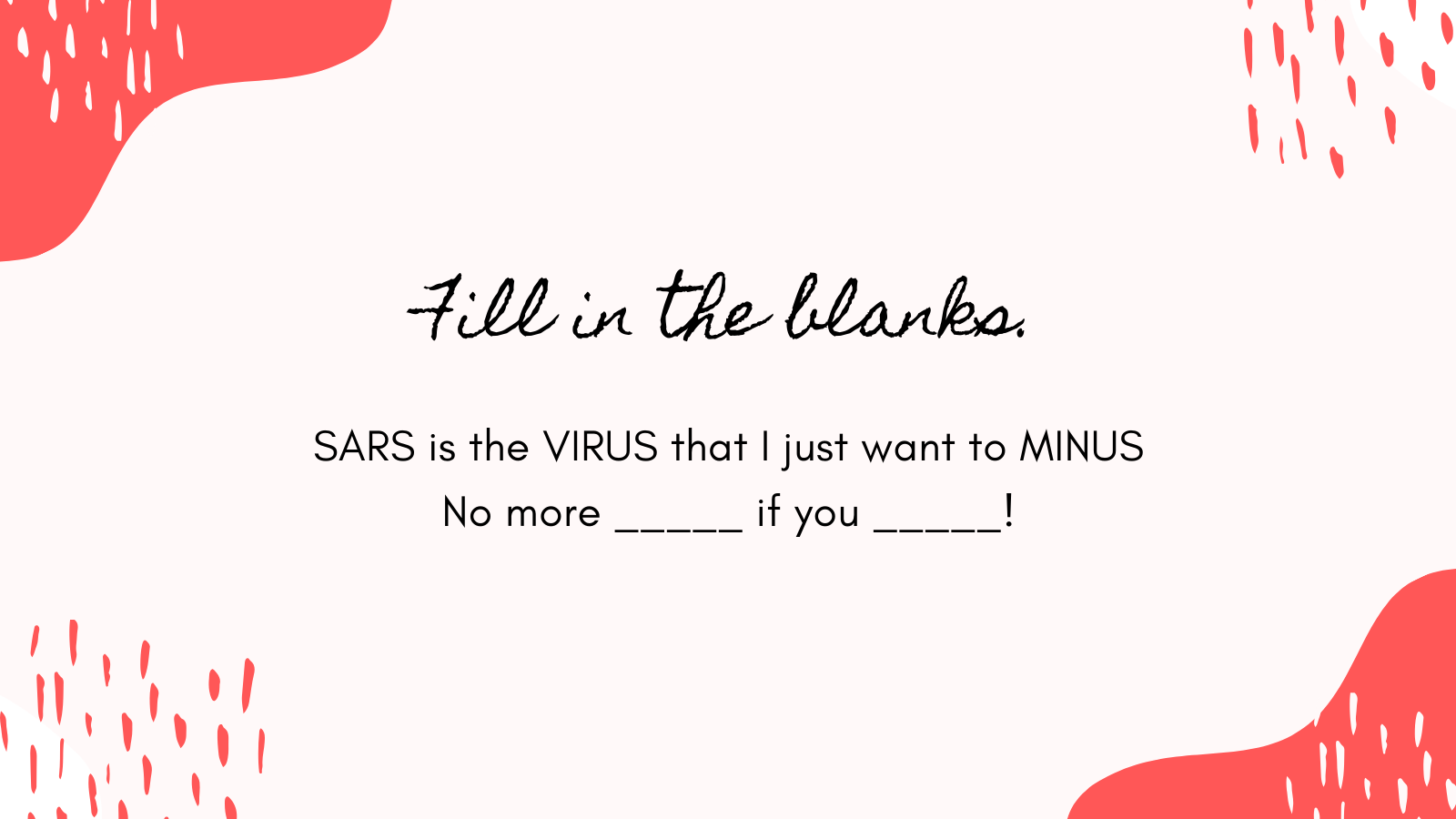 If you haven't heard of this rap, you're seriously missing out. Check it out here: https://vimeo.com/268362161
At the coffee shop, you're about to order Iced Black Coffee with Less Sugar. What should you say?
O: Black with sugar, C: Evaporated milk and sugar instead of condensed milk, Kosong: No sugar or milk added, Gah Dai: Extra-condensed milk, Xiu Dai: Less sugar, Po: Thinner coffee, Peng: Iced
What is the name of the official residence of the President of the Republic of Singapore?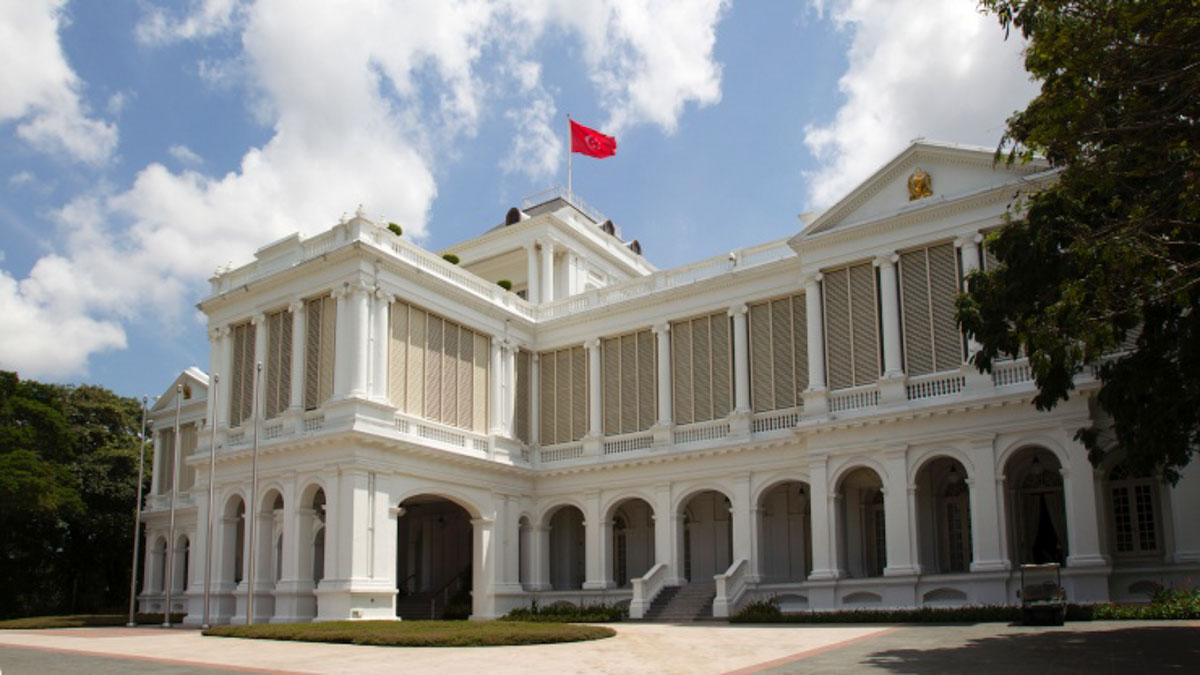 Visit Singapore
Which of these is not a film directed by Jack Neo?
The National Physical Fitness Award (NAPFA) test is a compulsory fitness test all Singaporeans go through in primary and secondary school. How many test stations are there?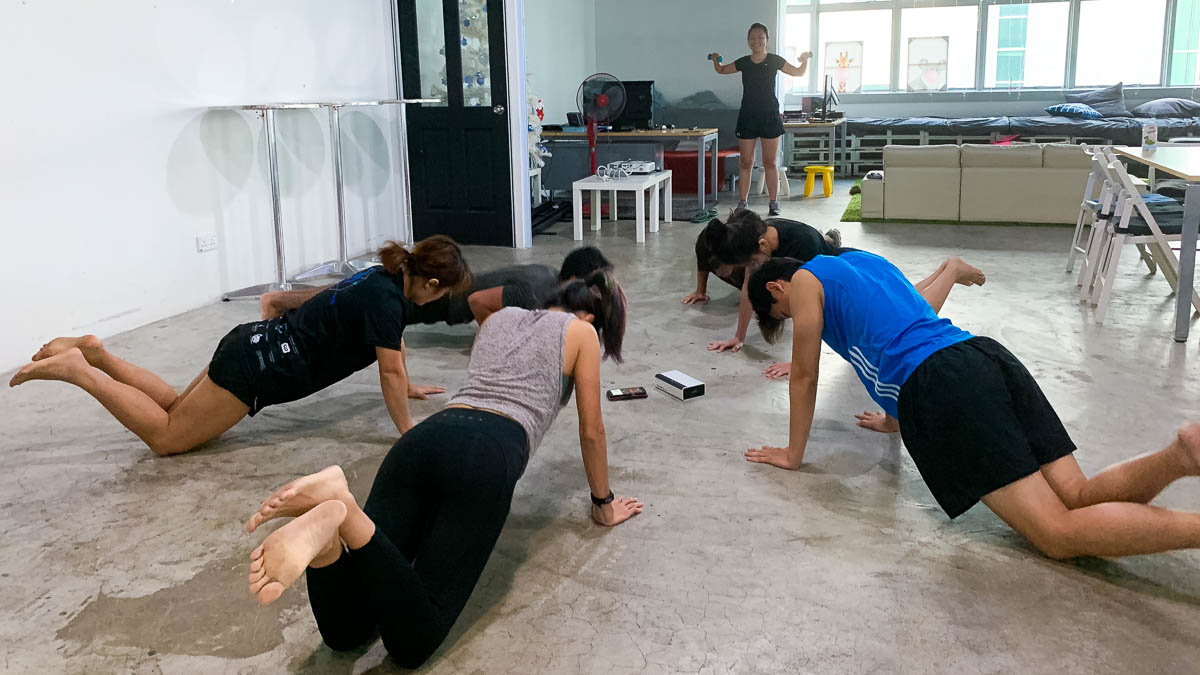 There are six stations total! Sit and reach, sit-ups, pull-ups, shuttle run, standing broad jump and the 1.6km/2.4km run.
Quiz: Are You Even Singaporean?
The Results Are In!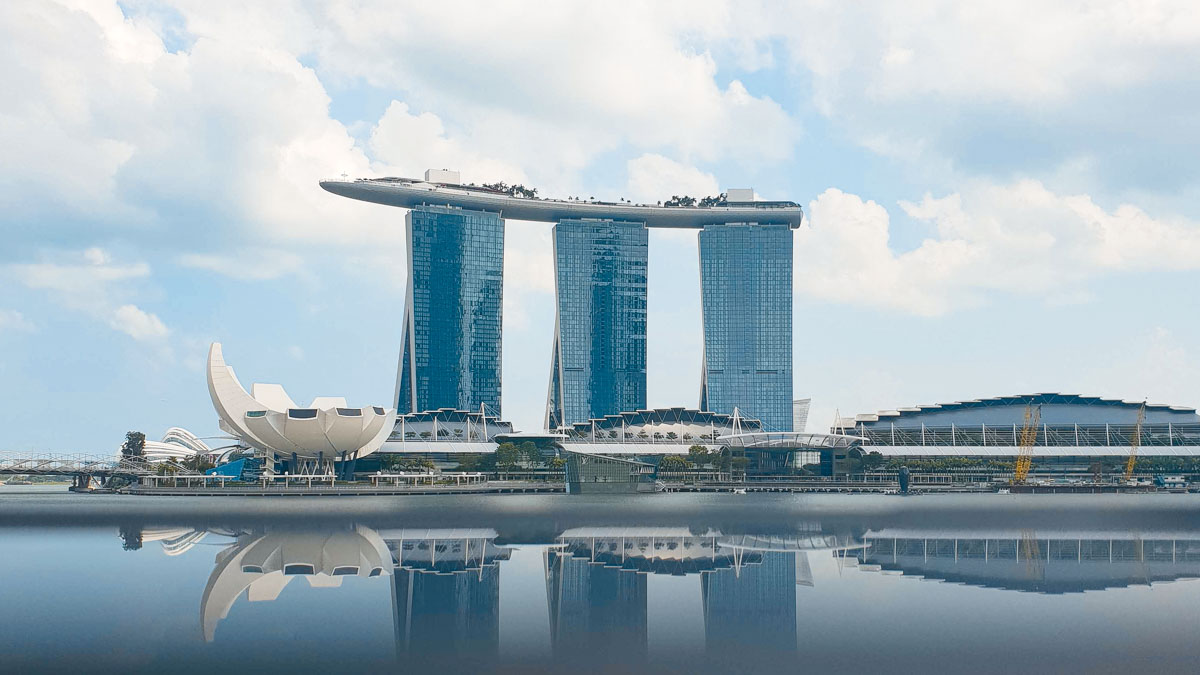 Scoring Chart
0-5: Not sure if you grew up in Singapore or grew up in your own bubble.
6-10: This grade is not something to be proud of. Shame on you.
11-15: Like not here not there leh, time to brush up on your Singaporean culture.
16-20: Okay lah not too bad, still can make it.
21-25: Confirm plus chop you're a Singaporean 🙂
The Hardest Singaporean Quiz
The quiz you just took put your knowledge of local culture to the test. But how much do you actually know about Singapore? Check out The Hardest Singaporean Quiz (2019) — 20 Questions That'll Wreck Your Red & White Brain cells and The Hardest Singaporean Quiz (2019) Part Two — 54 More Questions to Mess You Up if you want to get schooled!
In the meantime, check out some of our other local content!
– Staycation in Singapore — 11 Unique Singapore Hotels From Just S$48 a night/pax
– 54 Things to Do in Singapore — Local's Guide to Indie and Iconic Singaporean Experiences
What are some other things that only Singaporeans understand? Let us know in the comments!
---