Even mere mortals like us can afford to live like a god.
Greece is one of those holiday destinations that seems to have it all: extraordinary attractions, delicious food, romantic vibes, and the friendliest locals.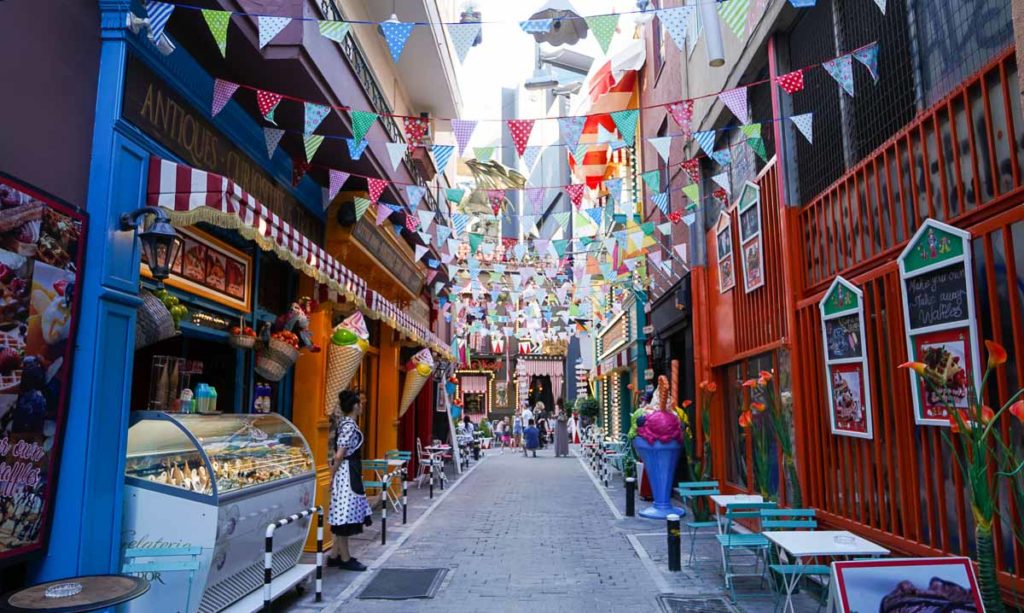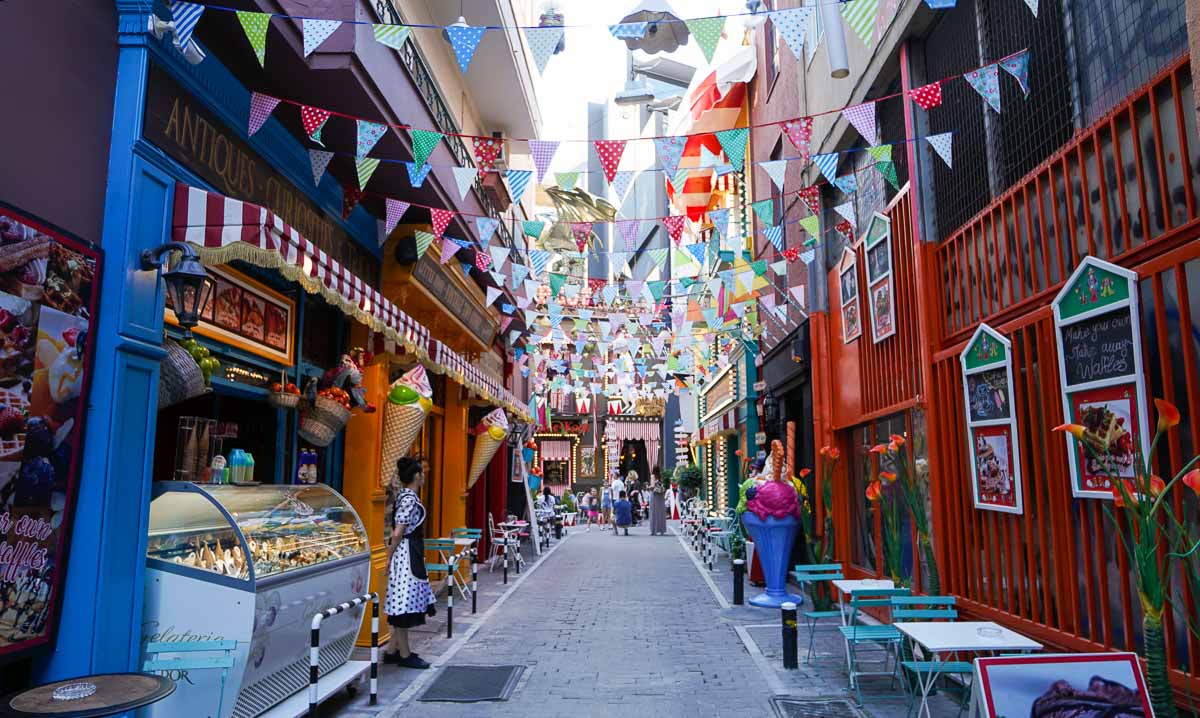 But maybe you're thinking, yeah, that's great, but I'm guessing all that doesn't come cheap. Actually, Greece is one of the most affordable destinations in Europe, even if it's the land of the gods! You can easily find cheap flights from Singapore to Athens, beautiful-yet-budget experiences, and to top it off, entire apartments that go for as low as ~S$11/pax.
Read on for our 11 accommodation picks in Athens that are so big on views and value, they'll make you say Ελα, Ρε (no way)!
Read also: 9 Reasons Why You'll Want To Fly To Greece For Your Next Vacation
Where to stay in Athens — Map
Best Budget Accommodation in Athens
1) Best home away from home — Park View Apartment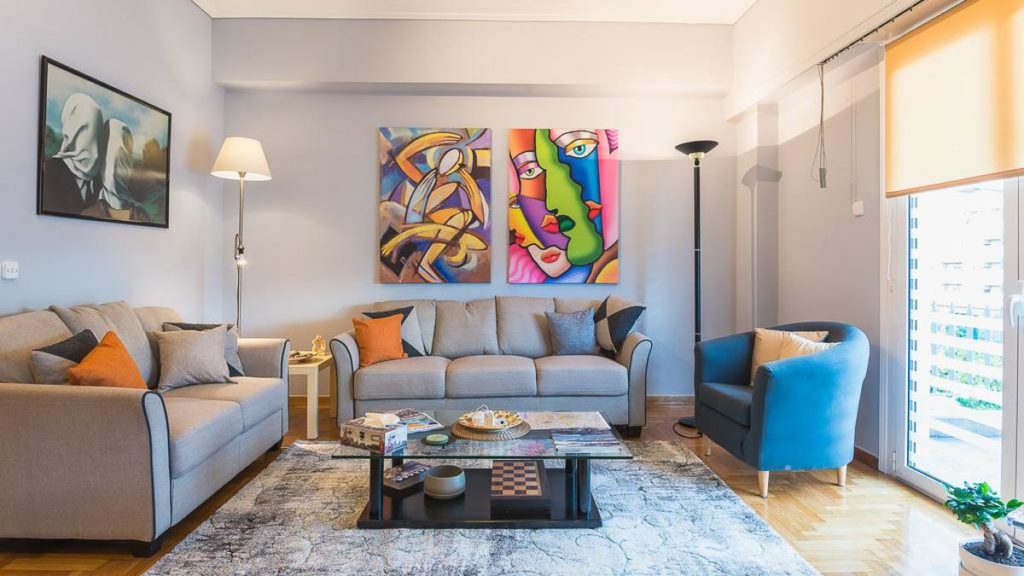 Photo credit: Booking.com
This colourful, cosy apartment will make you feel right at home. It's equipped with everything you need: WiFi, a fully-equipped kitchen, a living room with a workspace, a balcony, and even a bathtub.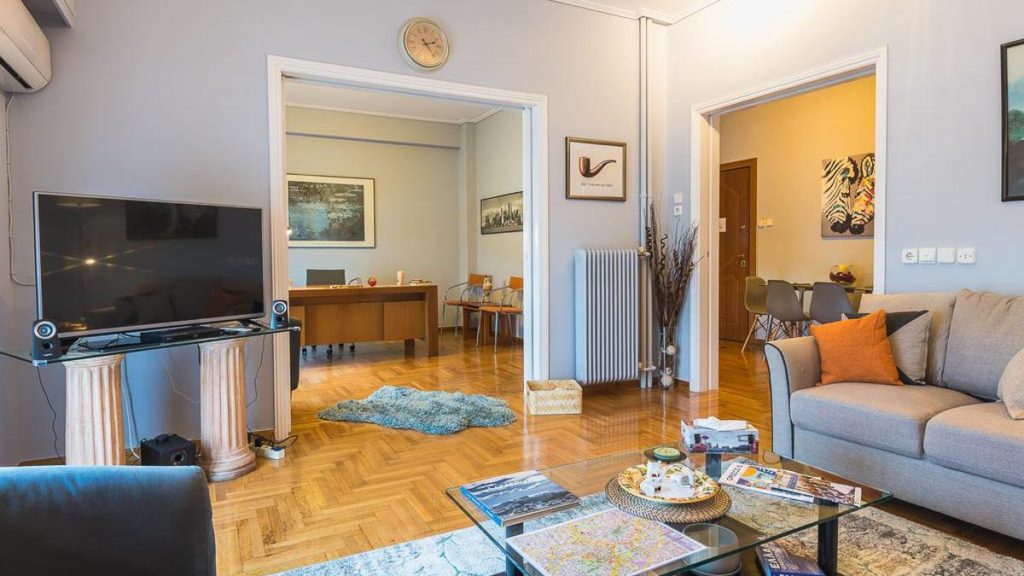 Photo credit: Booking.com
The metro and key sights like the National Archaeological Museum of Athens are less than a 10-minute walk away.
Cost: From ~S$94 for a two-person apartment (~S$47 per pax)
Address: 18 Agiou Dimitriou, Athens, 10554, Greece
2) Best views of the Acropolis — Attalos Hotel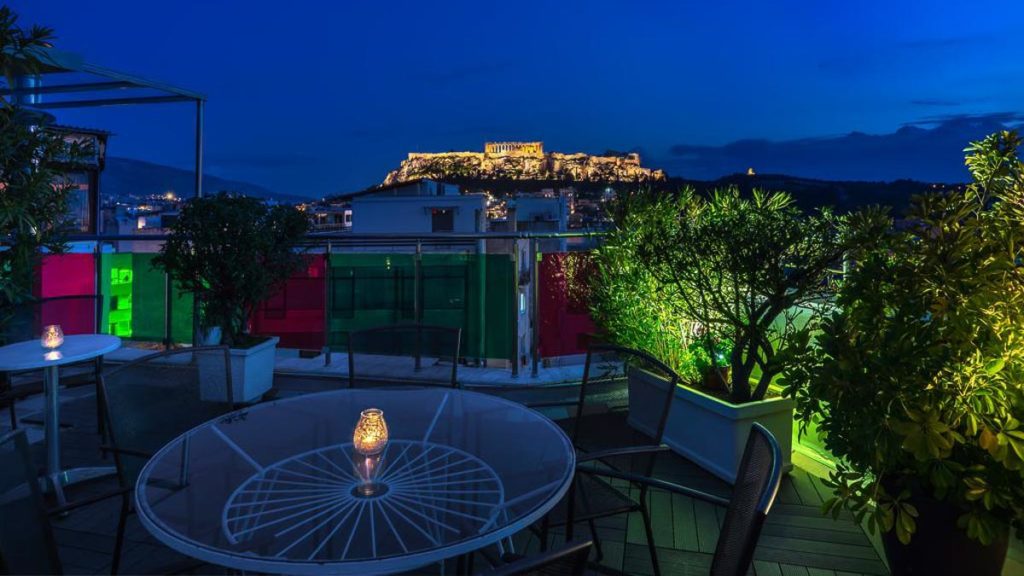 Photo credit: Attalos Hotel
Attalos Hotel earns rave reviews for its amazing views of the iconic Acropolis. While you can request a room with a view, there's also the option of hanging out at the hotel's rooftop bar, famous for its delicious yet affordably-priced cocktails, and one of Athen's best sunset views.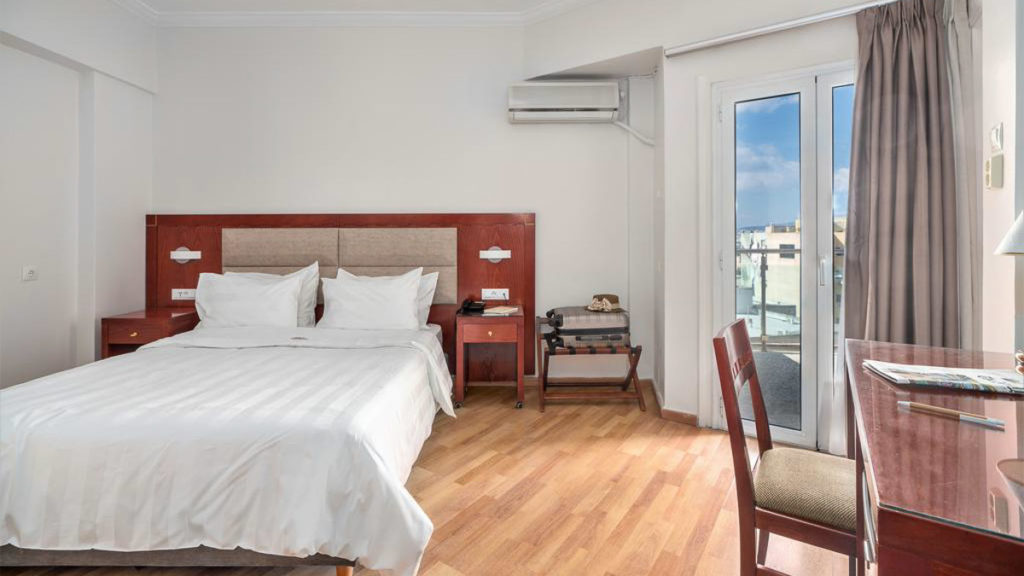 Photo credit: Attalos Hotel
The location is also ideal, being near the metro station and a short walk to Athen's top sights and a local flea market. Just outside the hotel, explore the Psiri neighbourhood, packed with stylish eateries and nightlife.
Cost: From ~S$117 for a twin room (~S$58.5 per pax)
Address: 29 Athinas Street, Athens, 10554, Greece
3) Best for vintage vibes — V1935 Luxurious Apartments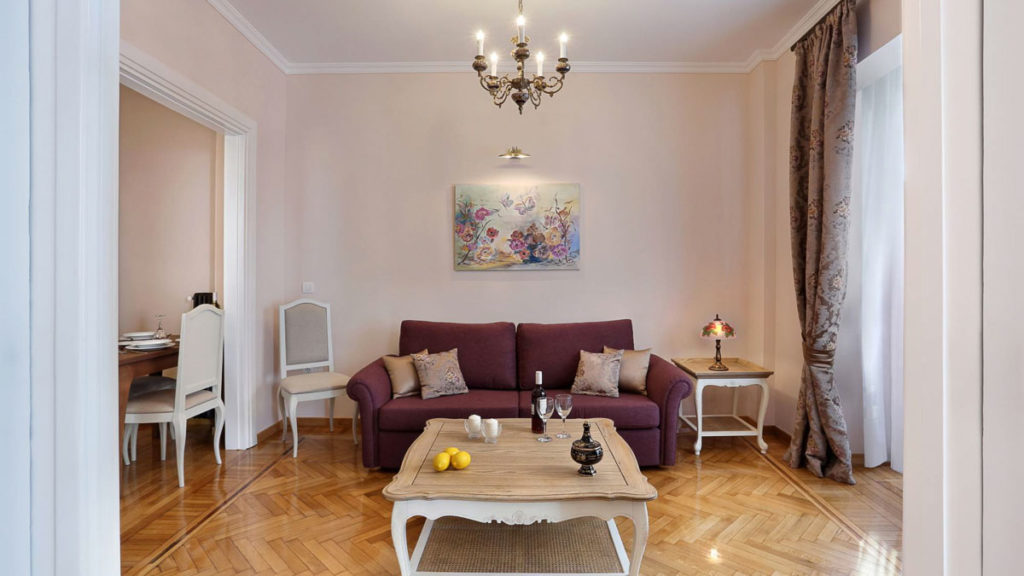 Photo credit: V1935 Luxurious Apartments
Live out your Grecian Great Gatsy dreams in this refurbished 1930s aparthotel.
V1935 Luxurious Apartments features elegant decor throughout, with antique furnishings, classic marble floors, and dramatic high ceilings. That said, you still get modern perks like WiFi, air conditioning, and even a portable smartphone with unlimited calls and mobile data.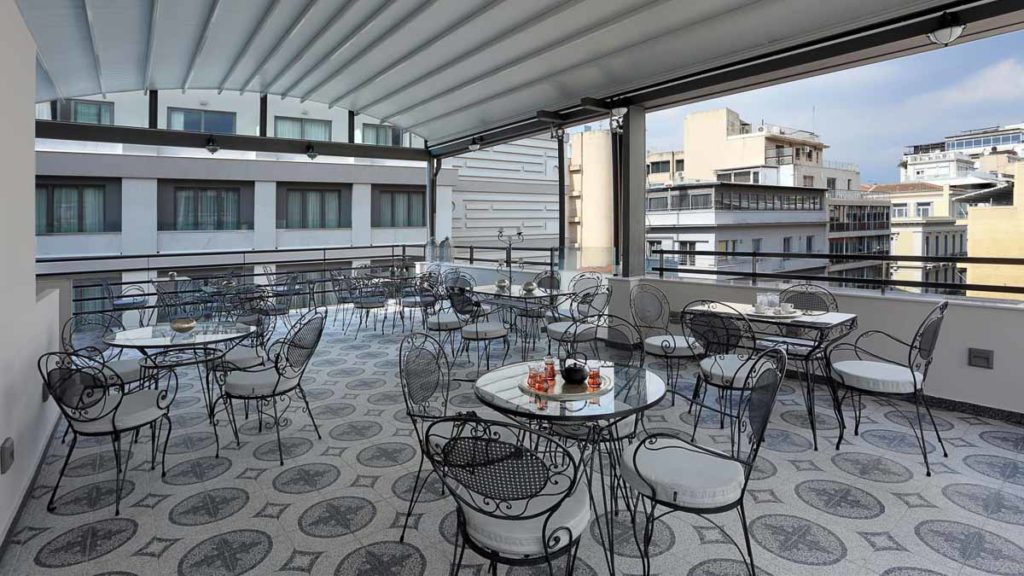 Photo credit: V1935 Luxurious Apartments
And don't forget to check out their stylish snack bar on the rooftop terrace!
Cost: From ~S$72 for a twin room (~S$36 per pax)
Address: Neofytou Metaxa 27-29, Athens, 10439, Greece
4) Best budget hostel — Bedbox Hostel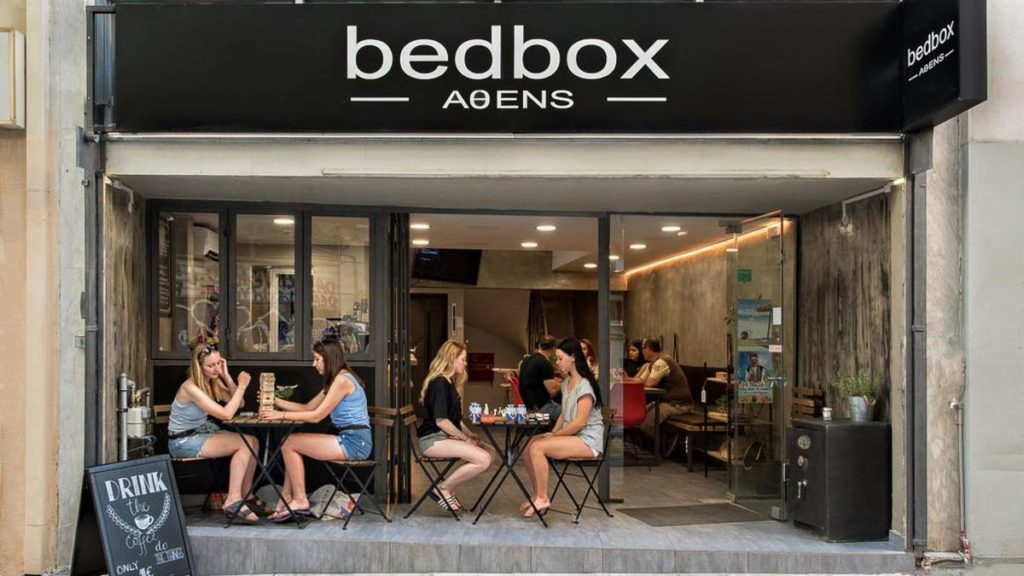 Photo credit: Bedbox Hostel
Though hostels help you save big, the experience can be hit or miss. But most travellers agree that Bedbox Hostel is a game-changer, with an ambience comparable to a boutique hotel.
There's little more to ask for — with elegant aesthetics, excellent staff, and a fantastic location in a trendy neighbourhood, just walking distance from the Acropolis. In true hostel style, there are also ample opportunities to socialise, from a hip industrial-style lounge and fun events like karaoke nights and costume parties.
Photo credit: Bedbox Hostel
If you need your privacy, Bedbox Hostel also has private rooms with ensuite bathrooms and viewing terraces.
Cost: From ~S$23 for a dormitory bed
Address: 11 Poliklitou, Athens, 10551, Greece
5) Best budget hotel — President Hotel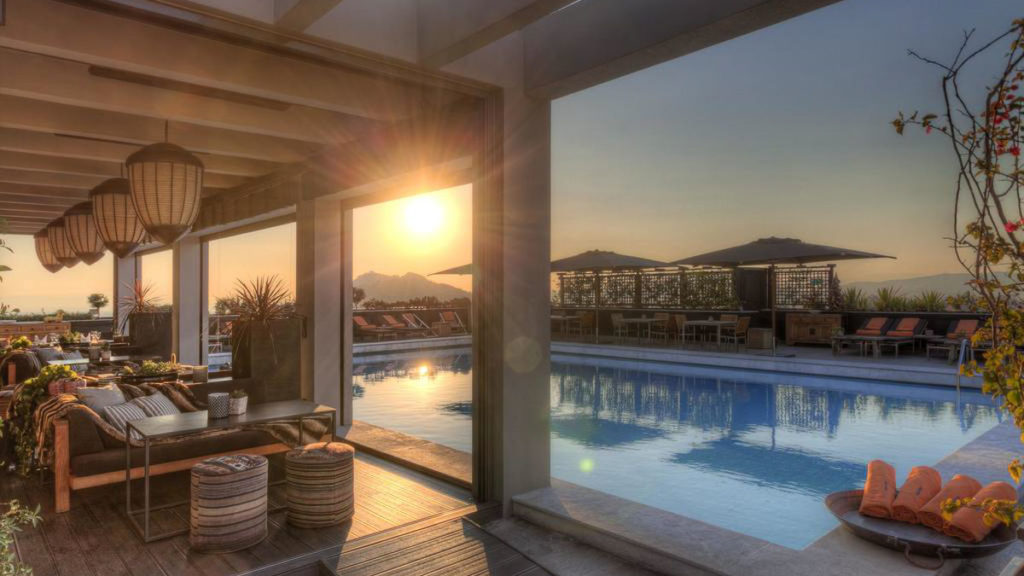 If you love the luxe life but can't afford the Hilton, try President Hotel, which offers all the frills of a hotel at a steal.

Take a dip in the rooftop swimming pool, or relax in the luxurious, oriental-styled lobby. The hotel also provides comfortable, spacious rooms with gorgeous city views, high-end toiletries, and professional staff who go the extra mile.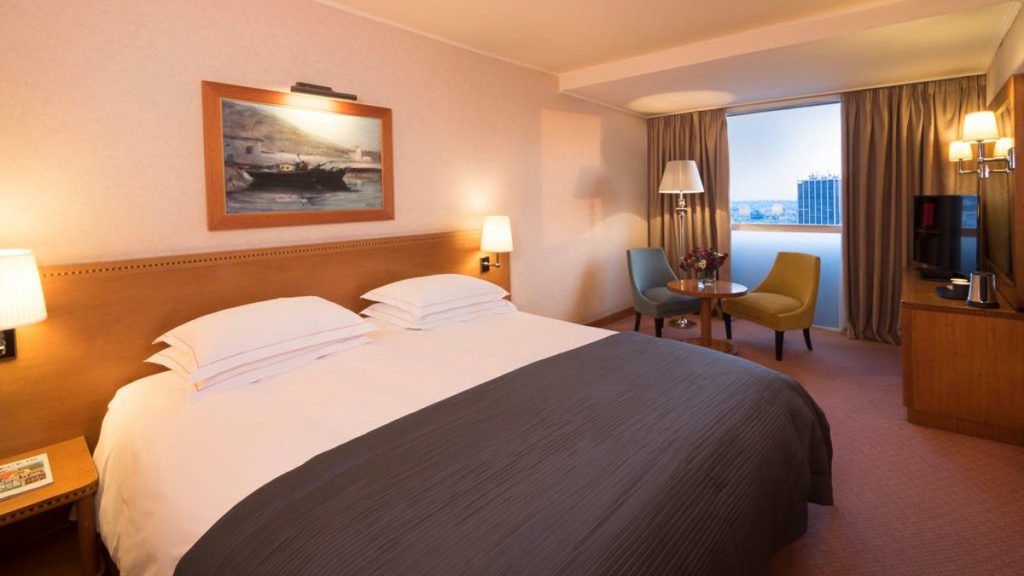 It's truly a steal for its prime location in the heart of Athens, within walking distance of shops, museums, restaurants, and archaeological sites!
Cost: From ~S$133 for a twin room (~S$66.5 per pax)
Address: 43, Kifissias Avenue, Athens, 11523, Greece
6) Best fuss-free vacation — Acropolis View Hotel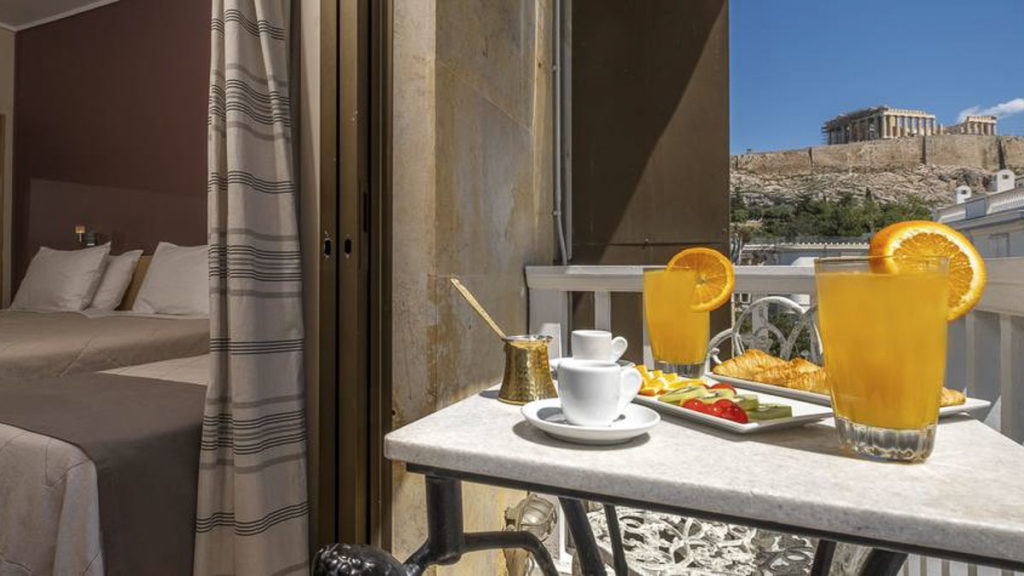 Not much of a planner? Then you'd enjoy Acropolis View Hotel. Their reception staff are exceptionally helpful, always offering information about where to visit, where to eat, and what to do. You can also book tours at the counter (with hop-on-hop-off buses just along the street), and the best part, it's open 24 hours!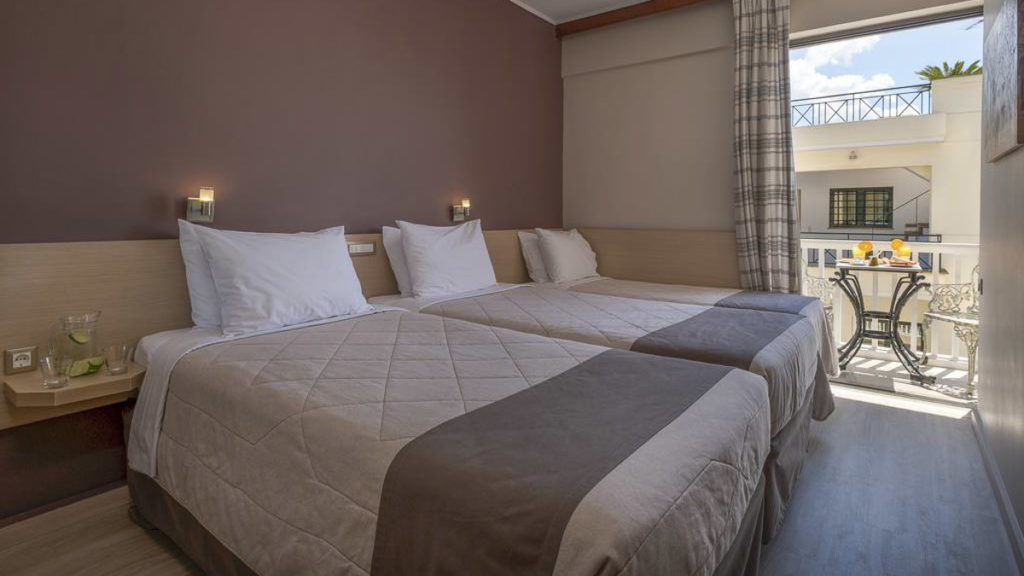 Service aside, Acropolis View Hotel comes with great views of the Parthenon, and the
metro station and major archaeological sites are just minutes away.
Cost: From ~S$135 for a twin room (~S$67.5 per pax)
Address: Webster 10 & Robertou Galli, Athens, 11742, Greece
7) Best apartment to relax — Spacious and Stylish Home in Central Athens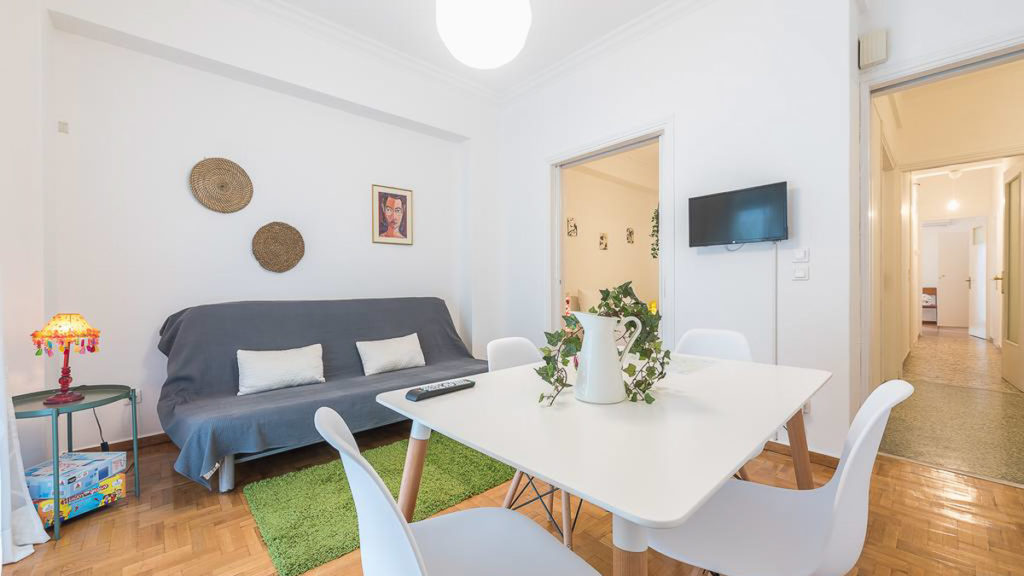 If you're on a Greek vacation to clear your mind, this spacious, white apartment is a fantastic mental getaway. Clean minimalist design and natural light make the space perfect for relaxation.
Brew a cuppa with the coffee machine and enjoy city views from the balcony! You'll not have to worry about anything, with a fully-equipped kitchen, bathroom, and even paid airport shuttle services.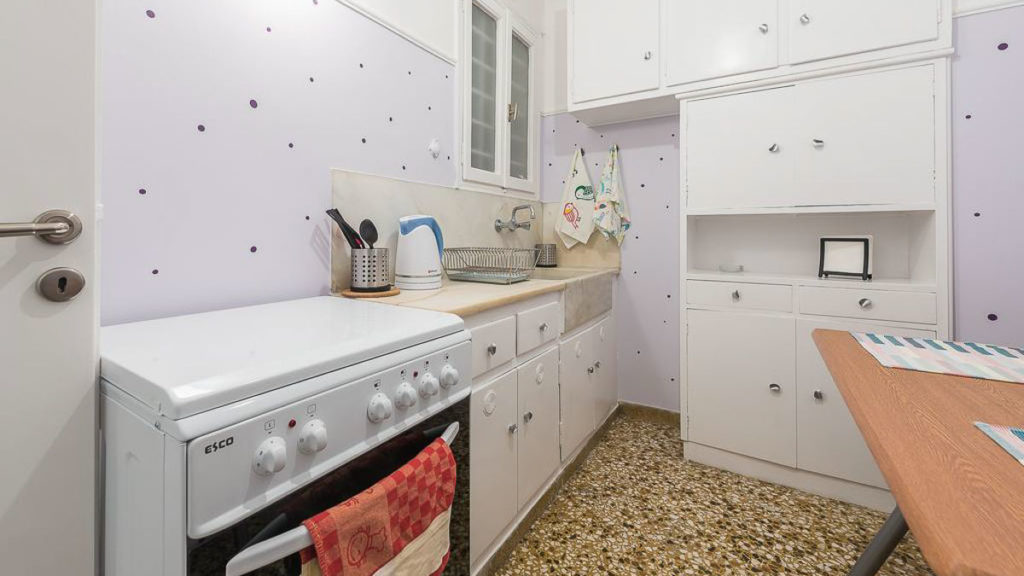 Cost: From ~S$37 for a twin room (~S$18.5 per pax)
Address: 20 Feron Street, Athens, 10434, Greece
8) Best apartment for a local experience — My Fancy Apartment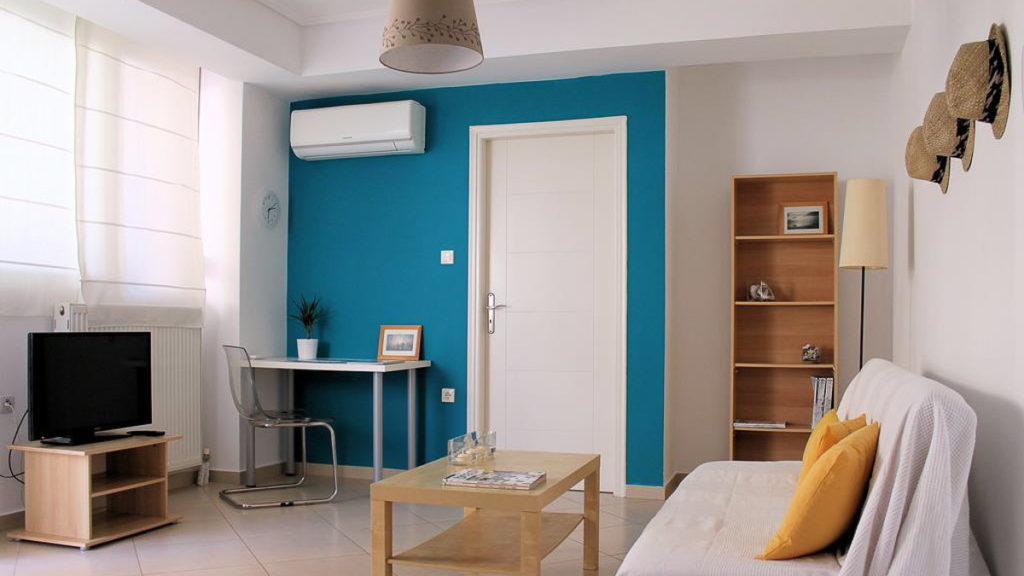 If you love to get away from the tourist crowd, My Fancy Apartment may be your best bet. It's situated in the Attica region, and in a quiet and safe neighbourhood. The owner, Elia, has lived in Athens all her life and provides insider info on the city and its history.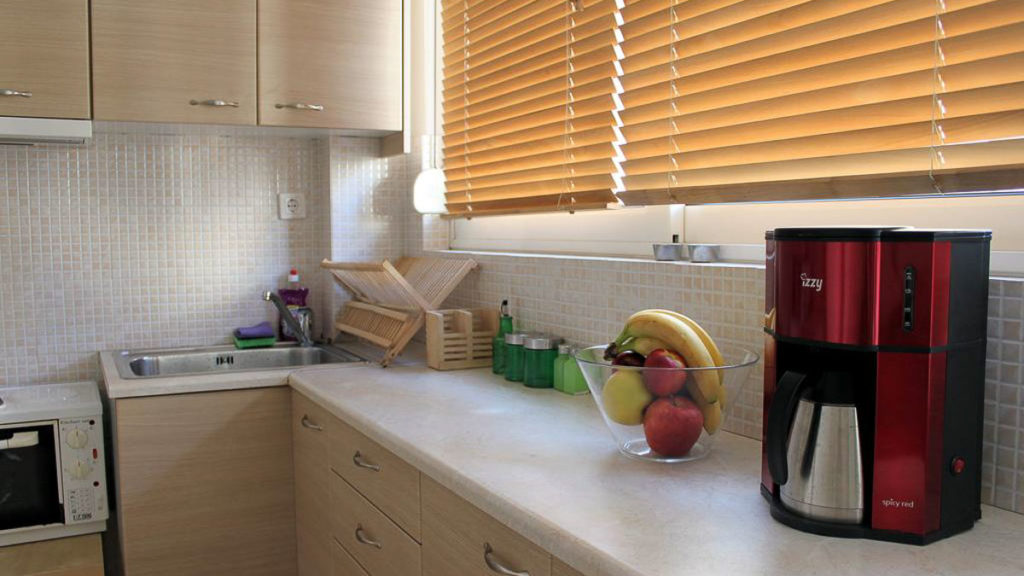 The metro, museums, and local bakeries are just a short walk away.
Cost: From ~S$122 for a three-person private apartment (~S$40.6 per pax)
Address: 83 Efstratiou Pissa street 2nd floor, Athens, 11744, Greece
9) Best budget apartment — Byron Studios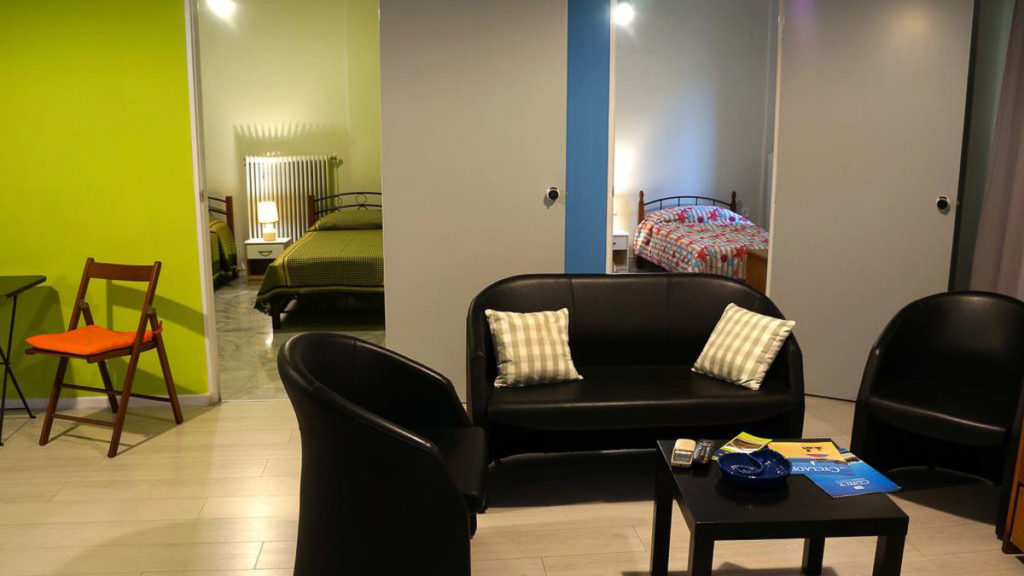 If you're travelling in a big group, Byron Studios gives you the freedom of your own apartment at an unbelievable price.

The apartment comes with all the amenities you need for a comfortable stay, as well as a balcony with fantastic city views. Host Dimitris is also extremely helpful and dedicated to ensuring you have a good stay!
Cost: From ~S$54 for five people in a private apartment (~S$10.8 per pax)
Address: 3 Anatolikis Thrakis, Athens, 16232, Greece
10) Best to impress — Elegant Koukaki Apartment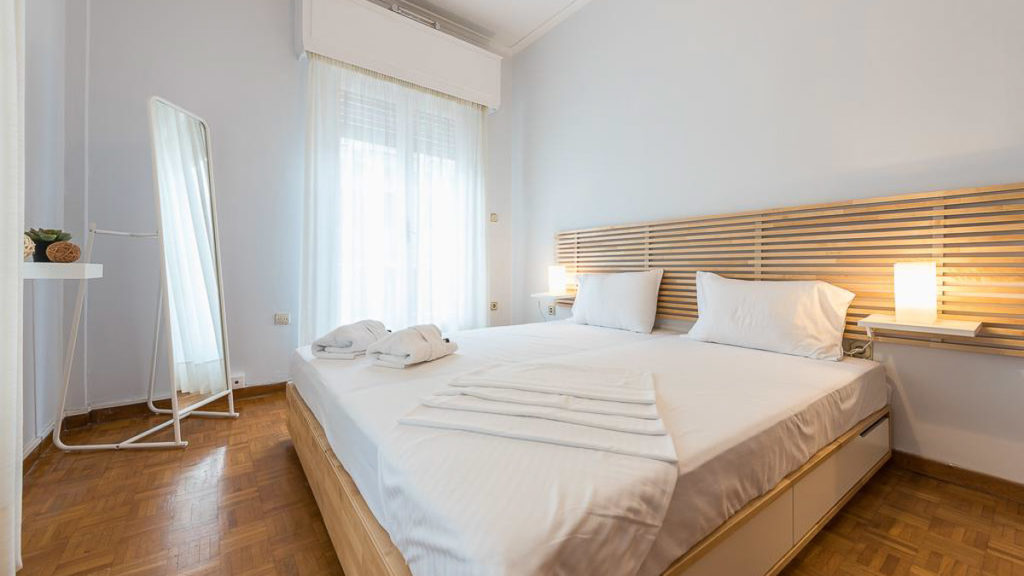 If your companions (or yourself) are fussy, try Elegant Koukaki Apartment. Reviews mention how well-kept and clean the place is, and the prompt and professional assistance from its owner.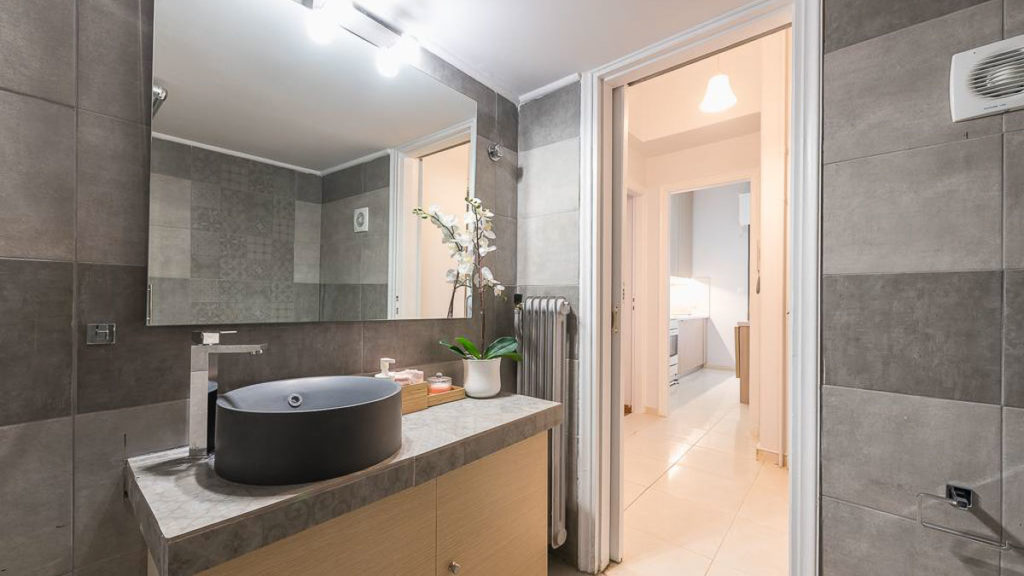 Admire the views from the patio, or explore archaeological sites just a walk away.
Cost: From S$77 for a two-bedroom apartment (~S$38.5 per pax)
Address: 25 Diovounioti str, Athens, 11741, Greece
11) Best apartment with character — Athens Cozy Rooms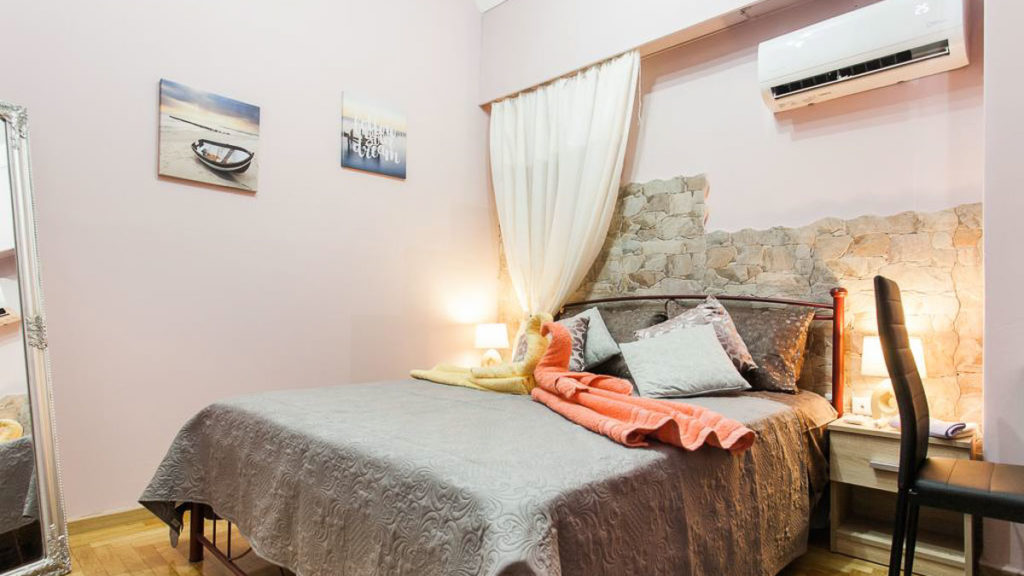 This quirky apartment is decked with pretty details, giving it a Grecian seaside vibe. Decor aside, you'll also enjoy gorgeous terrace views and thoughtful touches like ample seating areas and desks.
If you can bear to tear yourself away, explore the Athens city centre with prime sights like the Acropolis, Filopappos Hill, Acropolis Museum and the Odeum of Herodes Atticus!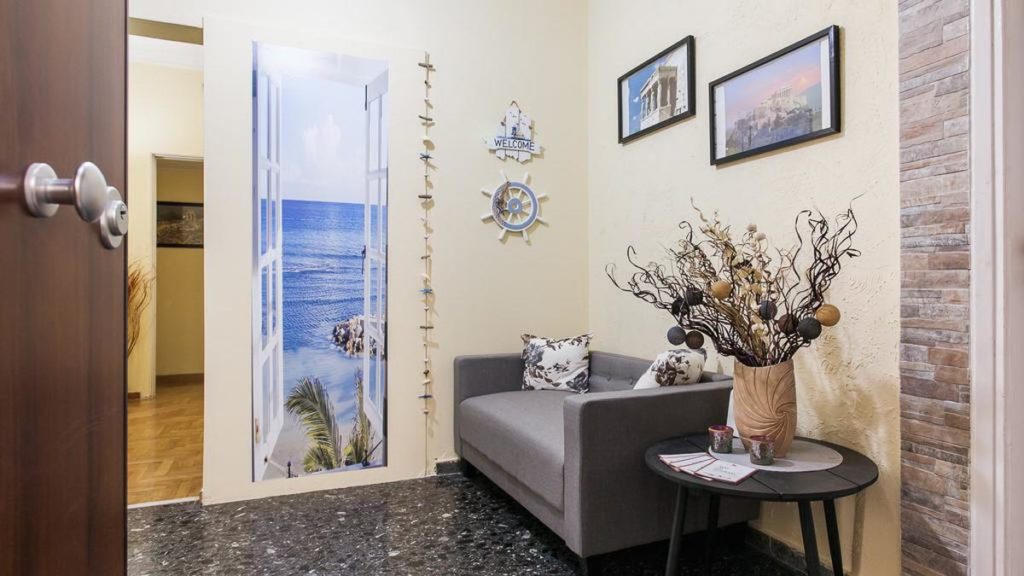 Cost: From ~S$74 for a budget double room (~S$37 per pax)
Address: 26 Sikelias, Athens, 11741, Greece
Check Flights to Athens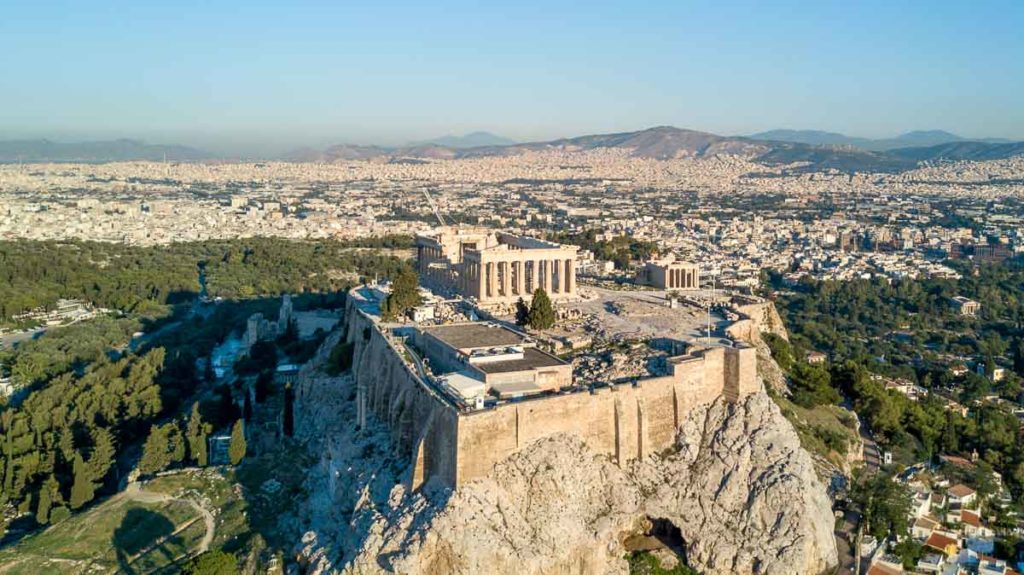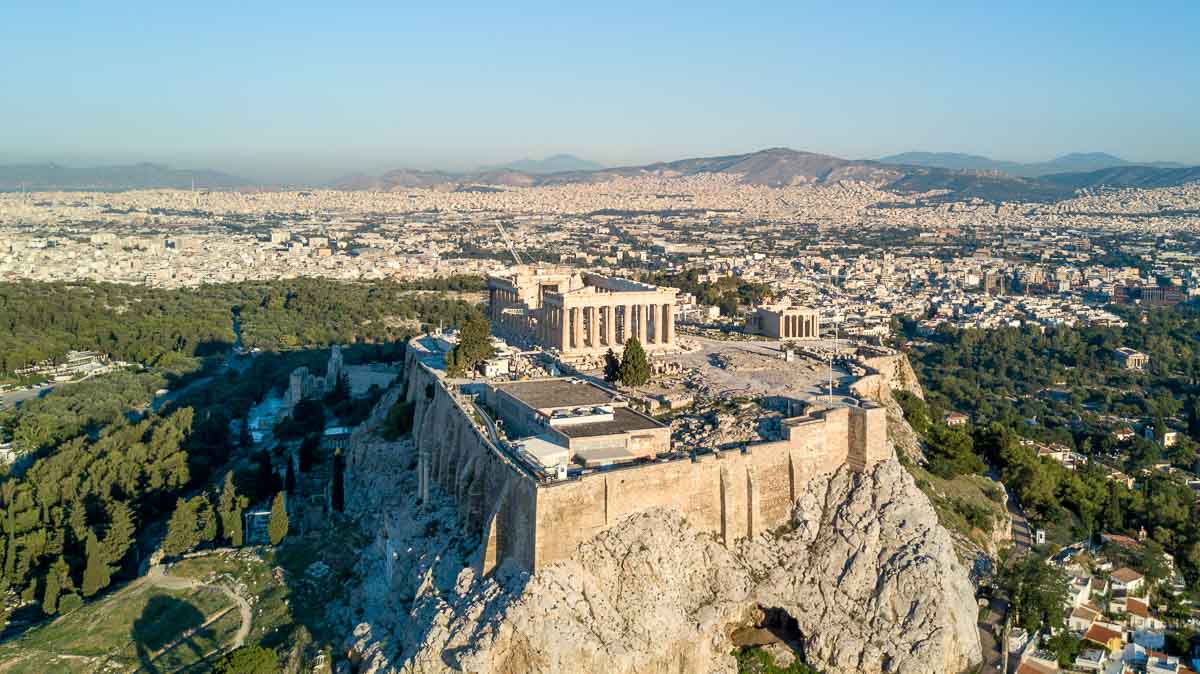 So what are you waiting for? Visit Athens for your next trip and live like a god in one of the most magical places in the world! You can check flight prices with this nifty widget:
If you can't see the widget above, check flights prices from Singapore to Athens here.
Read also: Greece Budget Itinerary — S$1.5k incl. flights & accommodation — Athens, Santorini, Meteora
Any other recommendations on where to stay in Athens? Let us know in the comments!
---