Uniqlo's HEATTECH inner wear seems notoriously thin to do anything for a winter outfit. Does it really fit the criteria of a good thermal layer? We put this to the test.
Since I was a kid I've been wearing Uniqlo's HEATTECH wear — remember the first-gen ones that are suspiciously thin but somehow work? Since then, they've served me well for trips to Hong Kong in January (~14 – 19°C) or spring in Japan (~13 – 19°C).
I'm not the best when it comes to dealing with the cold but after surrounding myself with a team of travel enthusiasts for the past year and a half, the real secret, as I've come to learn, is about getting the base layer (or thermal wear) right.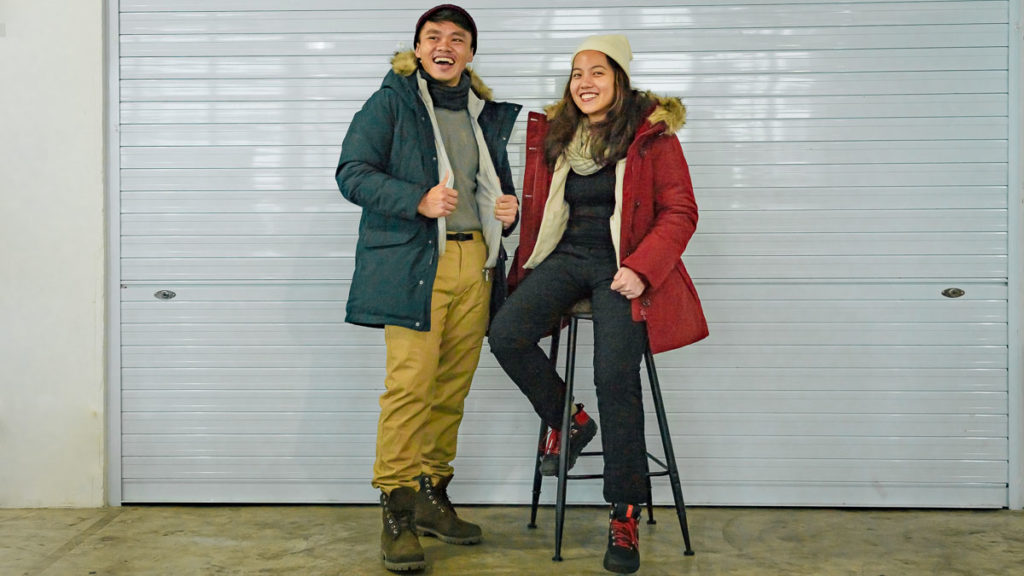 If you're new to dressing for winter too, choosing the right base layer can be challenging, so we're reviewing the Uniqlo HEATTECH range to see if it fulfils our criteria of a good base:
Read also: Winter Travel Tips: How To Dress For The Cold Without Looking Like a Ball
1) Provides Adequate Warmth For Various Winter Conditions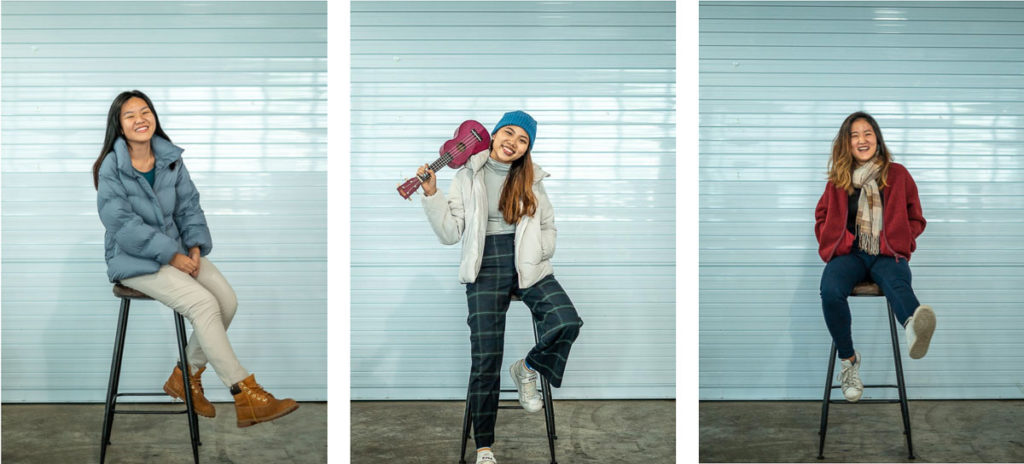 Winter temperatures range drastically in various countries, which is why not all winter wear is created equally (and they shouldn't be). I love how Uniqlo's HEATTECH range has various levels of warmth to cater for different intensities of cold:
(1) The regular HEATTECH line has tops ranging from long sleeve to short sleeve for the guys, and even more options for the women — there's even sleeveless tops and camisoles! These are great for the chilly autumns or spring when it's only cold in the early mornings or late nights. They're also great for layering under a flannel shirt or short sleeved top for extra warmth.
(2) The HEATTECH Extra Warm is said to be 1.5 times warmer than the regular HEATTECH and in my opinion, is generally the most versatile of the lot. It's warm enough as a layer for colder days, and thin enough to be worn on its own for the sunnier winter days out.
(3) The HEATTECH Ultra Warm caters to extreme winters like sub-zero temperatures in places like Mongolia or Canada. This one is 2.25 times warmer than regular HEATTECH, and you'll be surprised to learn that they're not as thick as it seems — but more on this in the next point:
2) Comfort — Material and Stretchability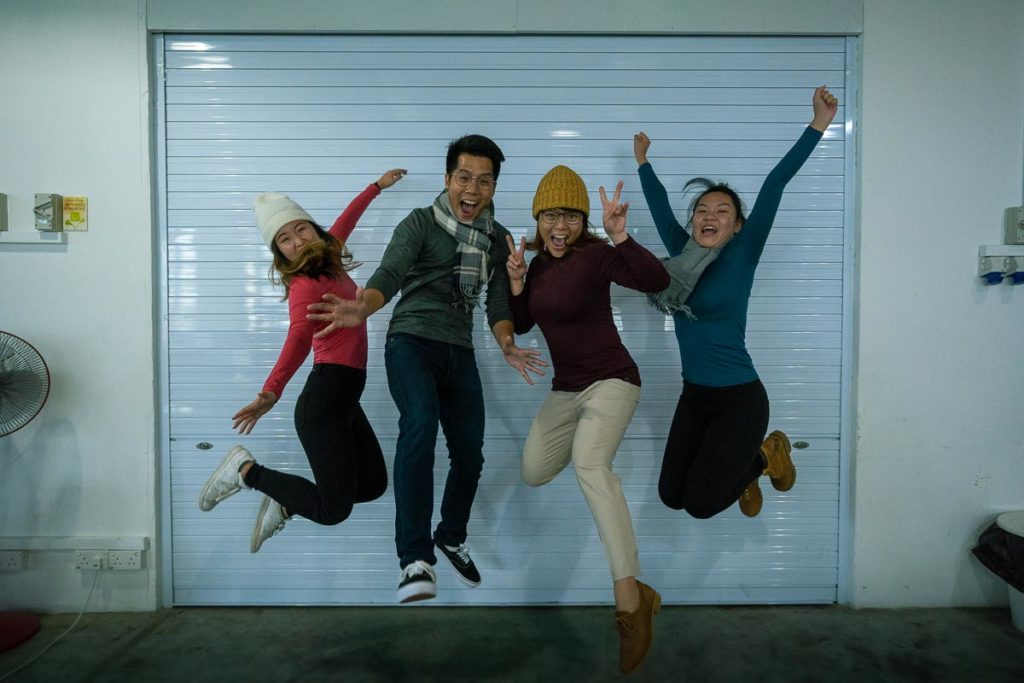 You might own long johns that you're not particularly fond of because they're (a) super hard to put on, (b) feels uncomfortable on your skin, (c) inhibit your regular movement, or (d) all of the above.
Comfort to me is the second-most important element of a base layer because it's the layer directly touching the skin. Wearing anything remotely uncomfortable will probably make your whole body feel gross (imagine the fibres of, say, an acrylic sweater rubbing against your body all day 😖).
HEATTECH fibres itself are made up of four different fibres that allow it to retain heat, dry quickly while staying stretchy.
If you're curious, Rayon provides a smooth, silk-like texture and is also what absorbs water vapour from the body to convert into heat energy. Acrylic is structured in a mesh-like form to create air pockets for heat retention. Polyurethane gives the fabric its spandex-like stretchability and lastly, Polyester absorbs perspiration so that it's quick-drying.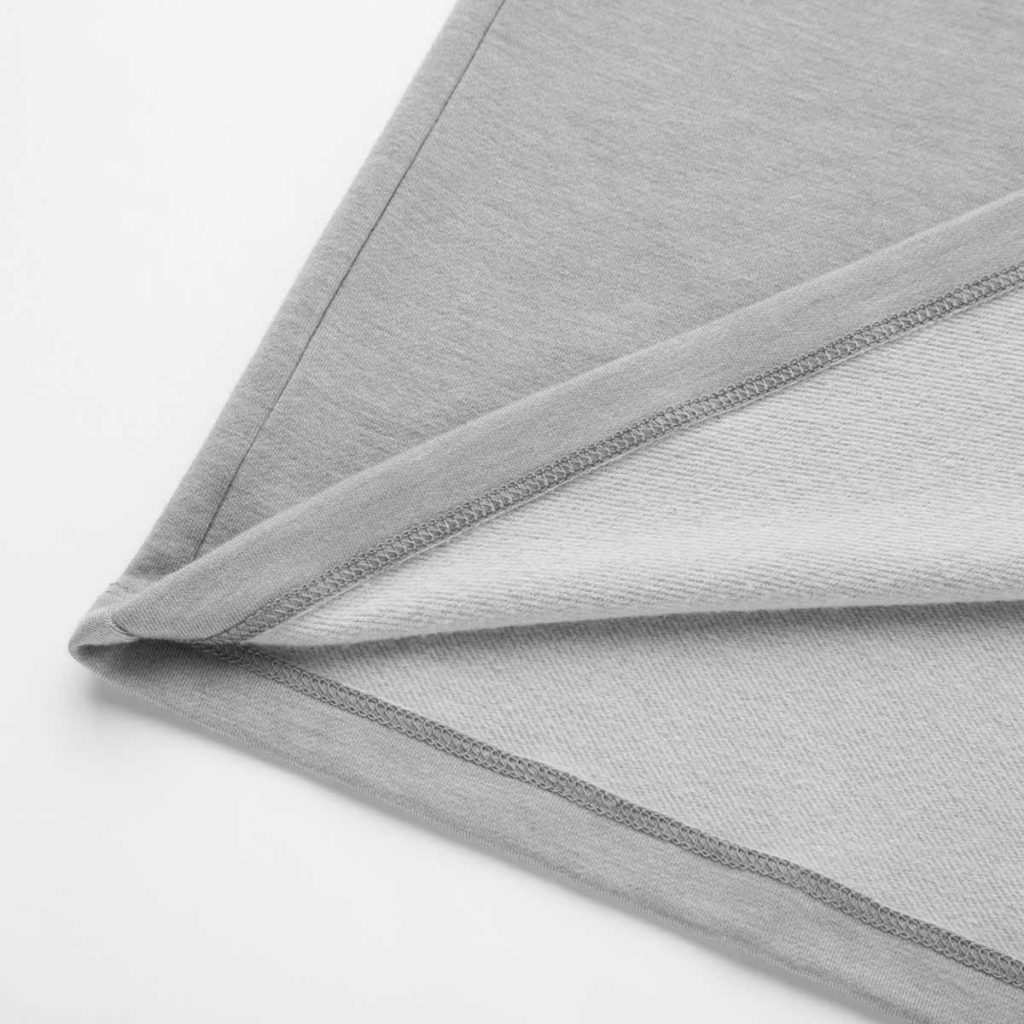 We were particularly impressed with Uniqlo's HEATTECH Extra Warm and Ultra Warm because they literally feel like a regular basic T-shirt. They're also infused with Argan oil which gives it a softness that isn't a constant reminder you're wearing it.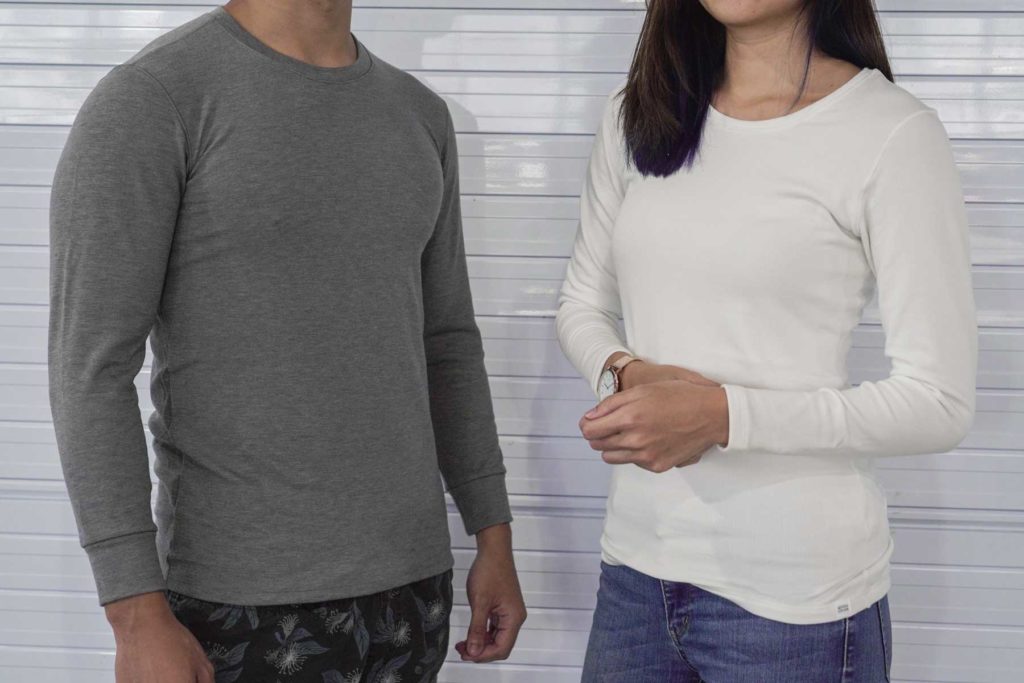 We actually thought the HEATTECH Ultra Warm was going to be thick AF like a sweater, but colour us surprised when it turned out quite the opposite.
If you're familiar with regular HEATTECH, you'll be pleased to know that even with the HEATTECH Extra Warm and Ultra Warm, they still feel as stretchy and elastic as the regular ones that fit your body snugly yet comfortably.
3) Packability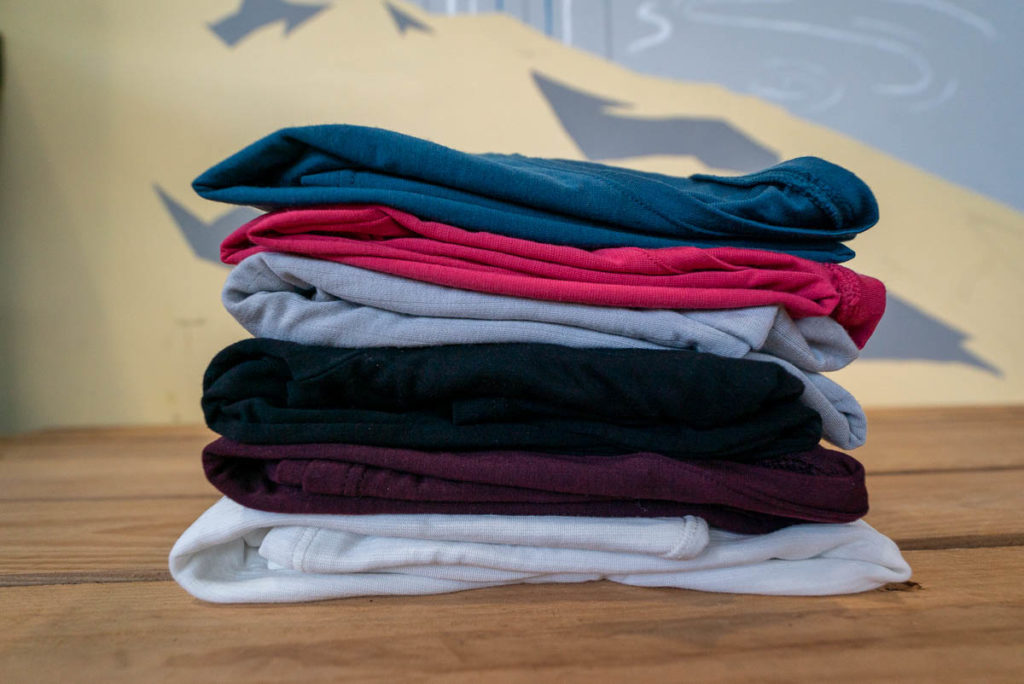 The single biggest problem when packing for winter is quite literally the luggage space. If you're already planning to layer with five cotton tops thinking it'll work (please never do that!), you'll most definitely exceed your luggage limit. Not to mention the coats!
A good thermal layer can easily replace a T-shirt. As we've already established, it's mostly what the layer is made of rather than the visible thickness, so a good base layer will pack thinner and be lighter than a regular shirt.
We've tested Uniqlo's HEATTECH to be warm enough to cut down on the number of layers you'll need, but they're also lightweight enough to not take up too much of your luggage allowance.
4) Style — Bonus If It Looks Good On Its Own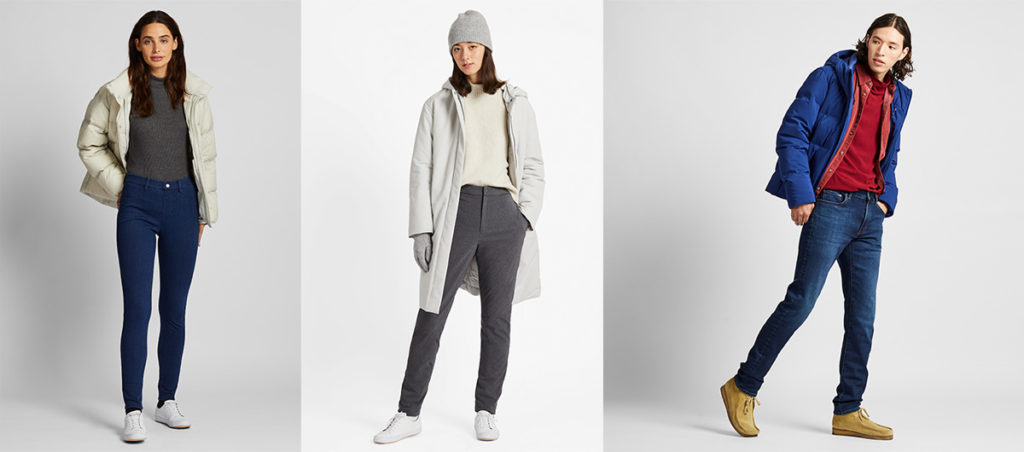 Even though it's traditionally worn as inner wear, there will be times during the day you'll need to let go of a few layers to keep cool. If you're going to replace your T-shirts with base layers, you're gonna want to make sure they look good too.
Our experience with thermal wear of other brands is that they always come in the same, few monochrome colours: white, grey, black. I'd hazard a guess that that's not too Instagrammable for most!
What we love about Uniqlo's HEATTECH is they've expanded to a range of colours — for the guys, there's dark green, blue and red. For the ladies, there's also a choice of different styles from crew to scoop necks and even a ballet neck cut.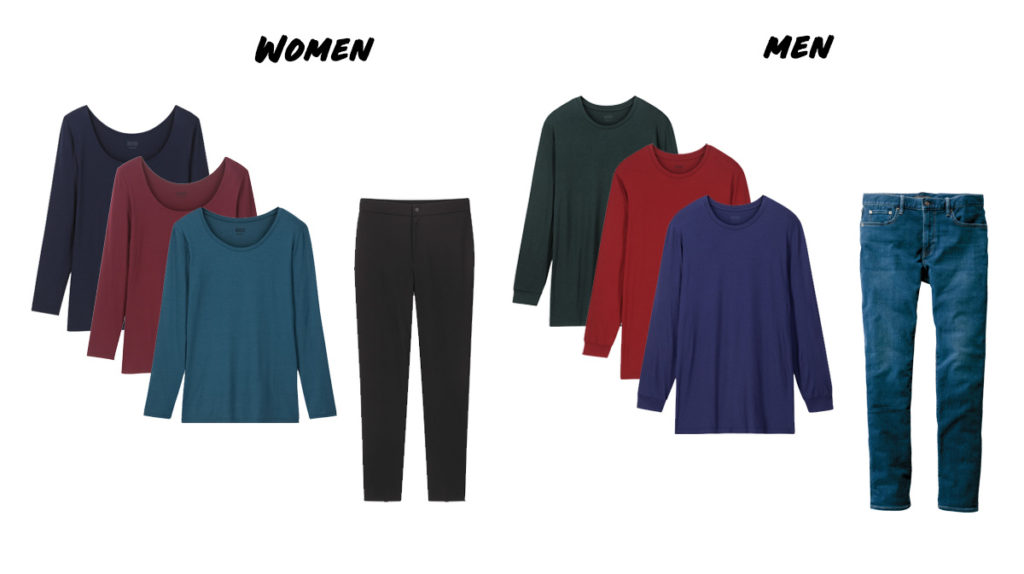 Perhaps what's even better are the bottoms, because usually you'd wear long johns under a pair of real denim jeans — super uncomfortable. Uniqlo modelled their HEATTECH bottoms to look like jeans which pretty much negates the need for two bottom layers. The slim fit jeans for guys really look like the real deal.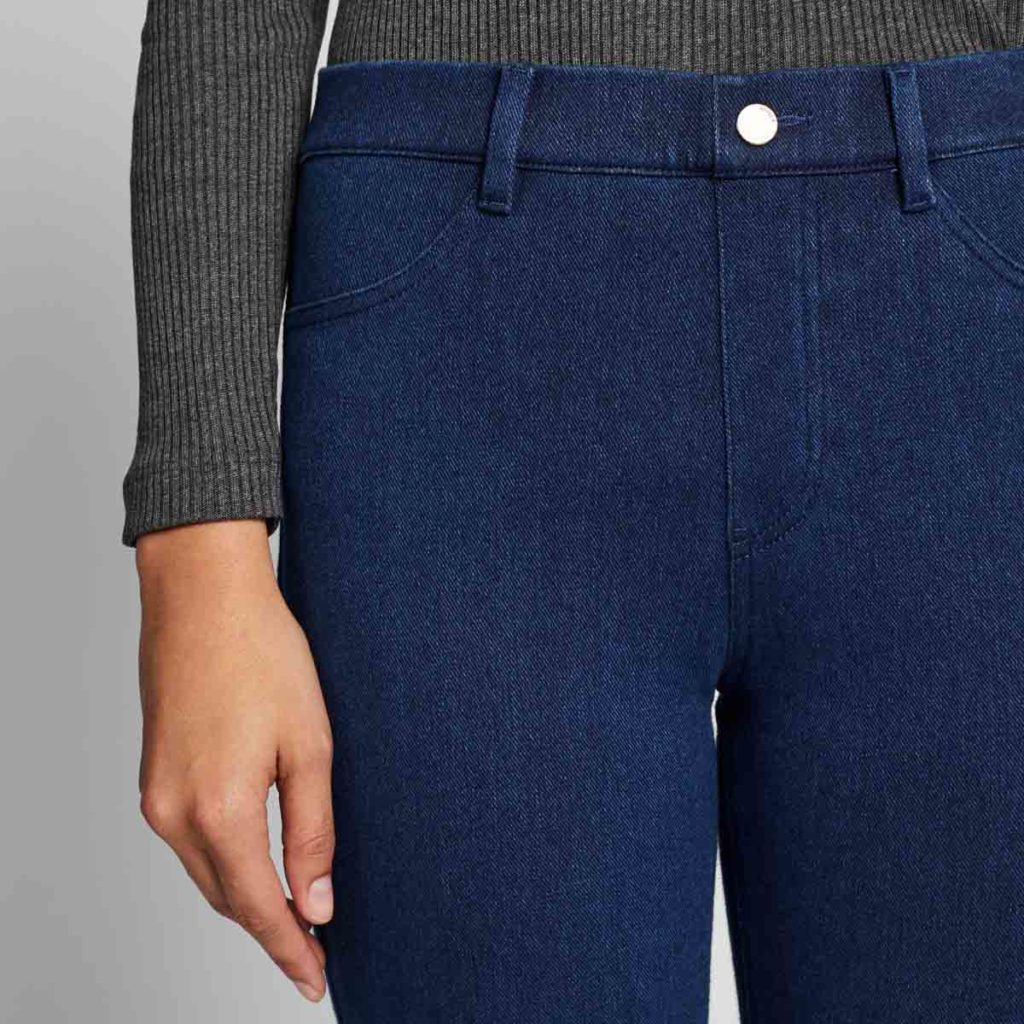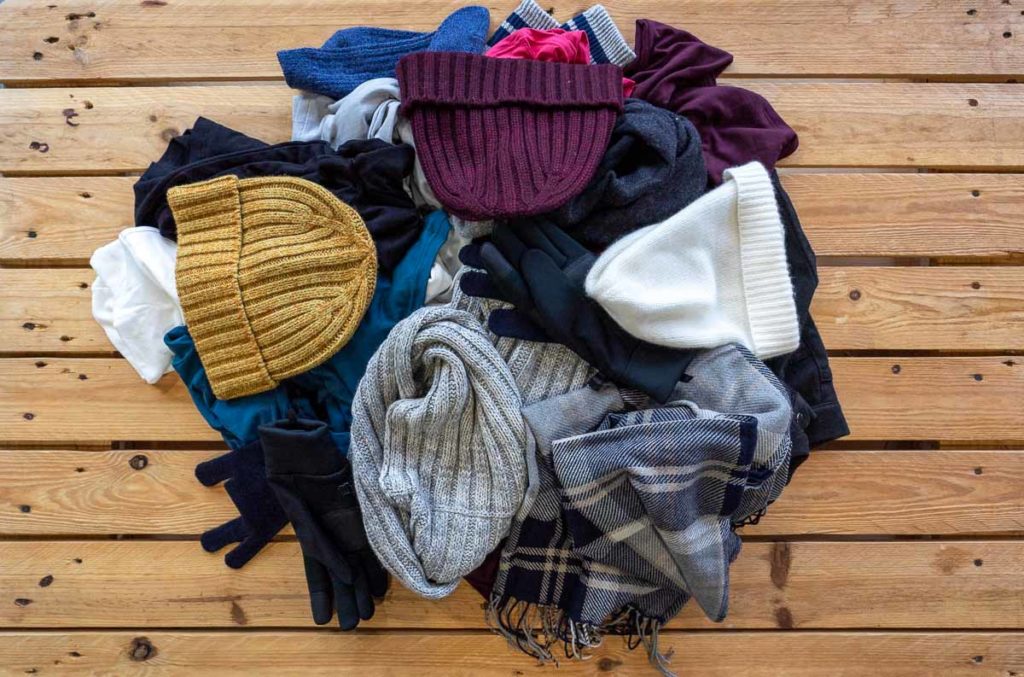 Also worth mentioning is that Uniqlo has HEATTECH accessories too, from beanies and gloves to socks. The extremities of your body matter too! If you've had to deal with stiff fingers trying to pick up something or even use your phone, you would know.
5) Affordability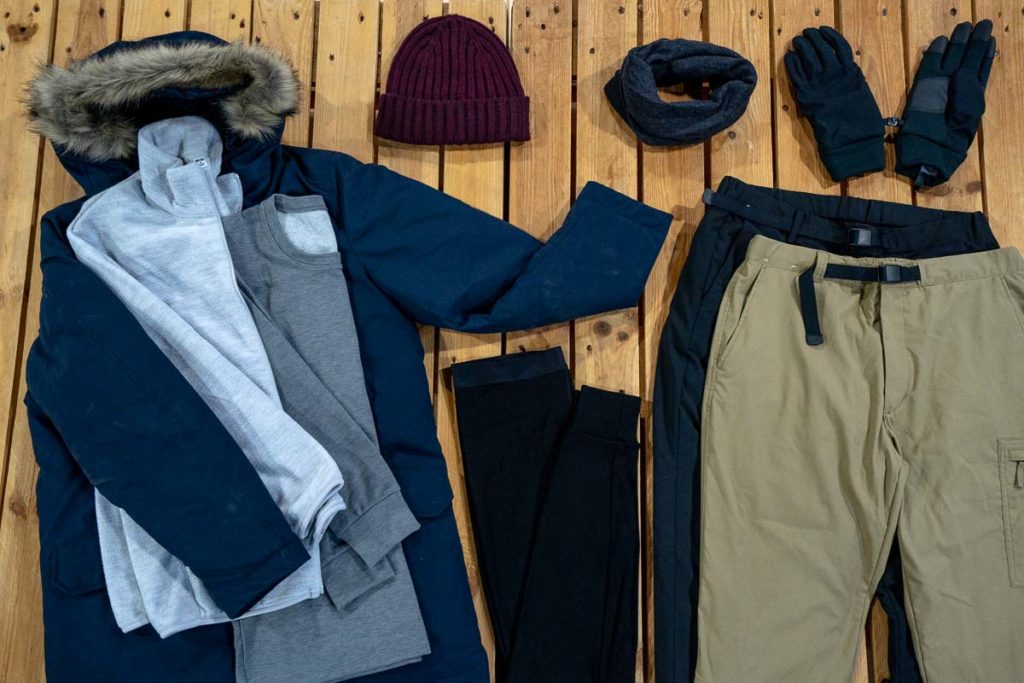 Inner wear seems more like underwear than clothes, so it's perfectly normal to hesitate spending that much on something people won't see for most of the day. Some brands sell base layer tops up to S$150, which is already half the price of a decent winter jacket!
We did a price comparison of Uniqlo's HEATTECH versus the thermal wear found at three popular outdoor brands:
| | | | | |
| --- | --- | --- | --- | --- |
| | Uniqlo | Brand A | Brand B | Brand C |
| Innerwear/ Tops | S$14.90 – S$49.90 | S$150 | S$75 | S$80 |
| Bottoms | S$14.90 – S$59.90 | S$130 | S$75 | S$80 |
| Hats | S$14.90 | S$34 | S$19 | S$40 |
| Gloves | S$14.90 – S$24.90 | S$48 | S$40 | S$45 |
| Scarves | S$14.90 ­– S$19.90 | S$102 | S$34 | S$62 |
| Neck Warmers | S$14.90 | S$28 | S$22 | S$40 |
| Socks | S$7.90 – S$14.90 | S$19 | S$19 | S$26 |
Thermal Wear That Is Functional AND Stylish?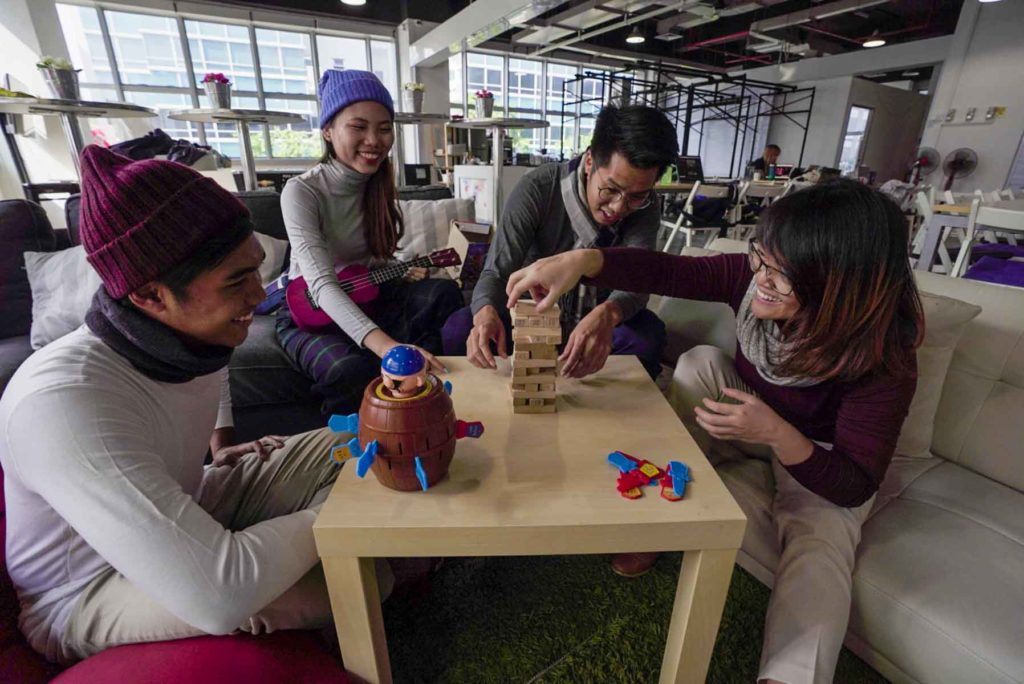 Yes, it exists!
In the past, the maximum extent I would go is to put on Uniqlo's regular HEATTECH wear that I bought 10 years ago, and then invest in a really good coat. If I end up freezing my butt off, I'll just bite the bullet and maybe walk a little faster.
But it bears repeating that you don't have to play this kind of Russian roulette with yourself — keeping warm and comfortable during the winter is really about finding the right base layer. From a wholly practical standpoint, there's no reason to skimp on thermal layers because they form an important insulating element that works hand in hand with your outer coat.
What we like about Uniqlo's HEATTECH line the most is that they tick all the right boxes, and has more designs and colours than the usual white, grey and black. It helps shave off a few extra layers for the same amount of (or even more) warmth, and are super affordable to boot! That's a huge plus cost-wise, considering us Singaporeans probably experience winter only once every few years.
Learn more about HEATTECH's unique warmth-retaining material from Uniqlo's HEATTECH page. The HEATTECH collection is available online and in stores from S$14.90 for adults!
For more tips to dressing for winter, check out our other articles:
– What To Wear In Winter — Ultimate Guide To Staying Warm, Dry, And Stylish
– Winter Travel Tips: How To Dress For The Cold Without Looking Like a Ball
We hope this Uniqlo HEATTECH review helped. Which ones will you be getting for your winter vacation? Let us know in the comments!
---
This post was brought to you by Uniqlo Singapore.
Like what you see? Follow us on Facebook, Instagram, and YouTube for more travel updates!