The newly opened Marhaba Lounge in Changi Airport T3 is a blend of luxury and practicality.
You might be wondering, why do airport lounges still exist when we already have an airport with world-class facilities? The short answer, exclusivity.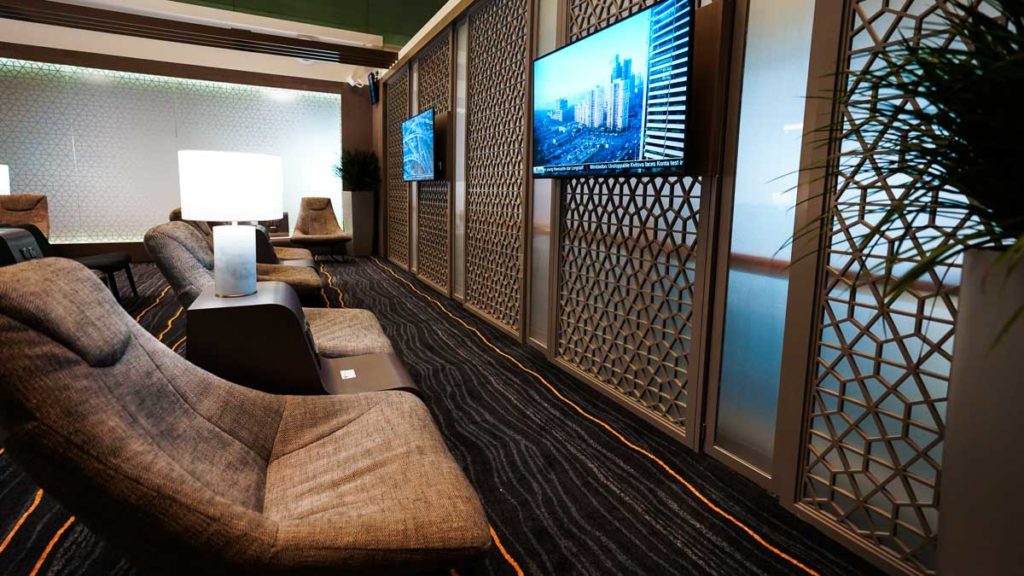 Airlines first started offering exclusive services as a loyalty perk to selected passengers — VIPs, celebrities, high-tiered frequent fliers, First and Business-Class passengers. Airport lounges were spaces set aside for this group of "valued" passengers who wanted privacy and a comfortable place to rest.
Soon after, demand for entry into airport lounges increased not only because having it seen as a symbol of status, but also because airports weren't very conducive places for resting. Airports in the past—and even till now—are just functional non-places where people go to and hang around until they get to their ultimate destination. Seeing that it was a sought-after facility, private companies too opened their own lounges for flight passengers on airlines without their own lounges to have some quality moments before boarding their flight in a crowded airport.
dnata, one of the world's largest air service providers, is one company that operates airport lounges apart from many other services they under their arms, such as food catering and cargo handling.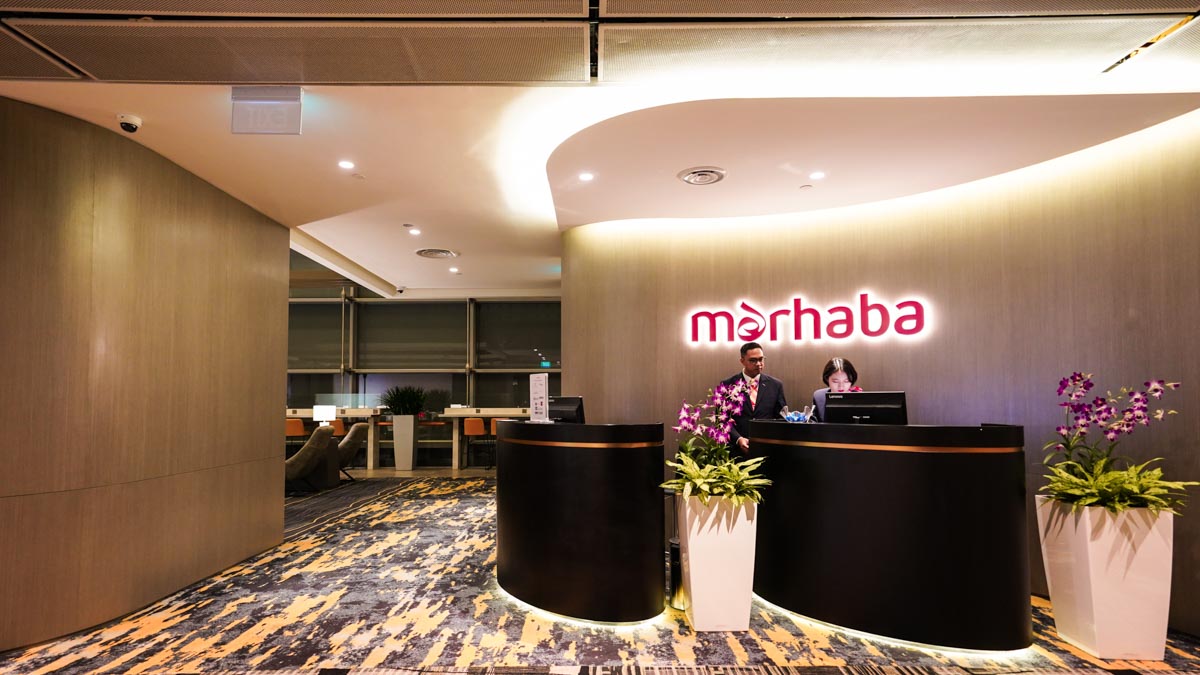 The hidden lounge for select users in Changi T3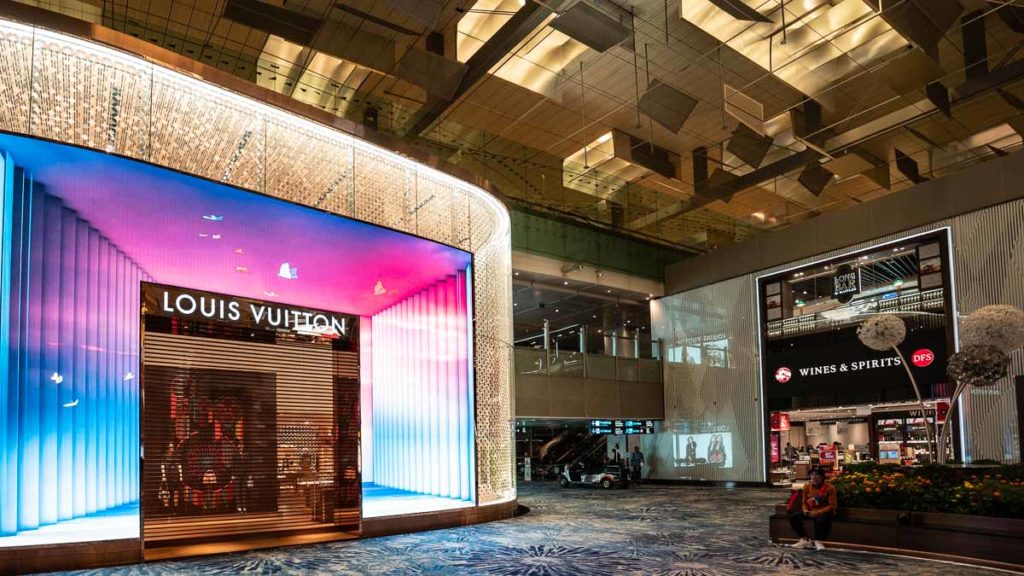 Honestly, this is one lounge that's hard to find. But the obscure location itself makes it the perfect place for passengers looking for absolute comfort and privacy just before boarding.
Situated on Level 3 behind DFS, Marhaba Lounge's location is almost hidden in a quiet area with minimal human traffic. First and Business Class passengers of China Airlines, Garuda Indonesia, Myanmar National Airlines, and Sri Lankan Airlines flying out of Singapore Changi T3 can now have another exclusive space to relax or catch up on work before a flight. Krisflyer Gold members of Singapore Airlines are also welcomed starting August 2019.
The Marhaba Lounge is also open to members of the following lounge access programs, Diners Club, DragonPass, LoungeKey, Lounge Club, NUSS graduate club, Priority Pass, LoungeBuddy, FLIO and TAV Airports.
Always available regardless of your flight time
As airport lounge access is made easier these days with credit card access and pay-per-use, lounges can get overcrowded. Not at Marhaba Lounge though, as the newly branded 130-seater lounge is open 24/7, and you'll most likely get a seat regardless of your flight or layover time. While there aren't actual beds in the lounge, the reclined chairs are perfect to take a catnap on.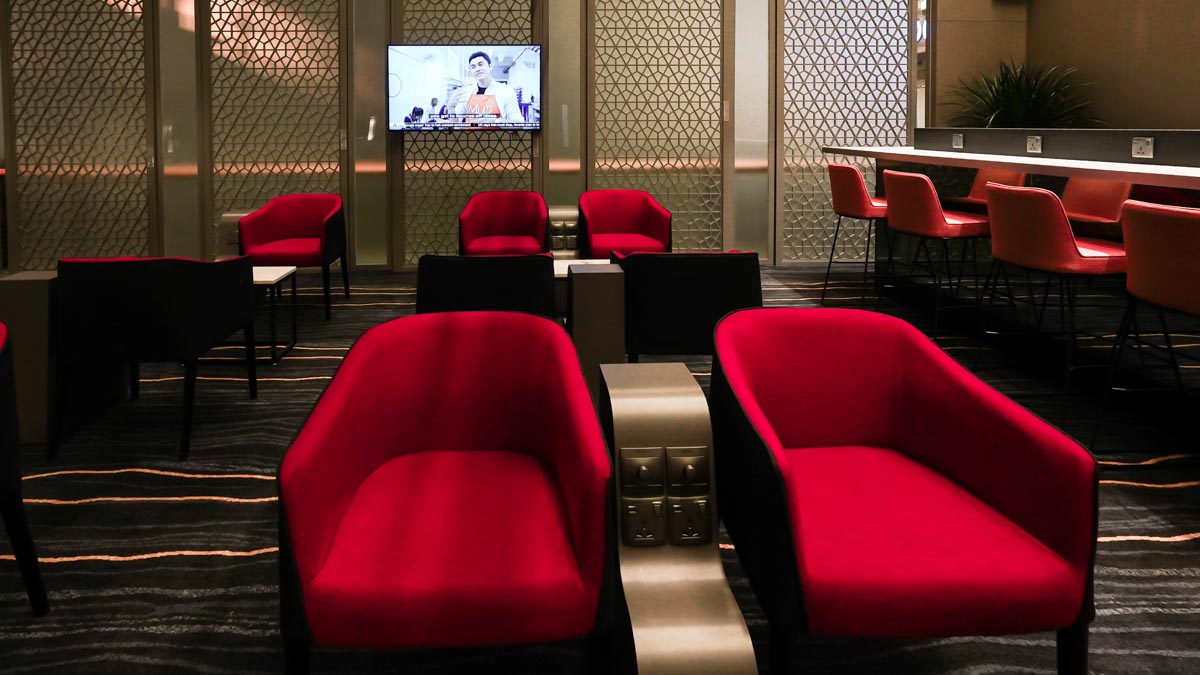 Every seat is also fitted with a power socket and USB charging point by the side to charge up your electrical gadgets while you laze or snooze.
Food freshly prepared at all times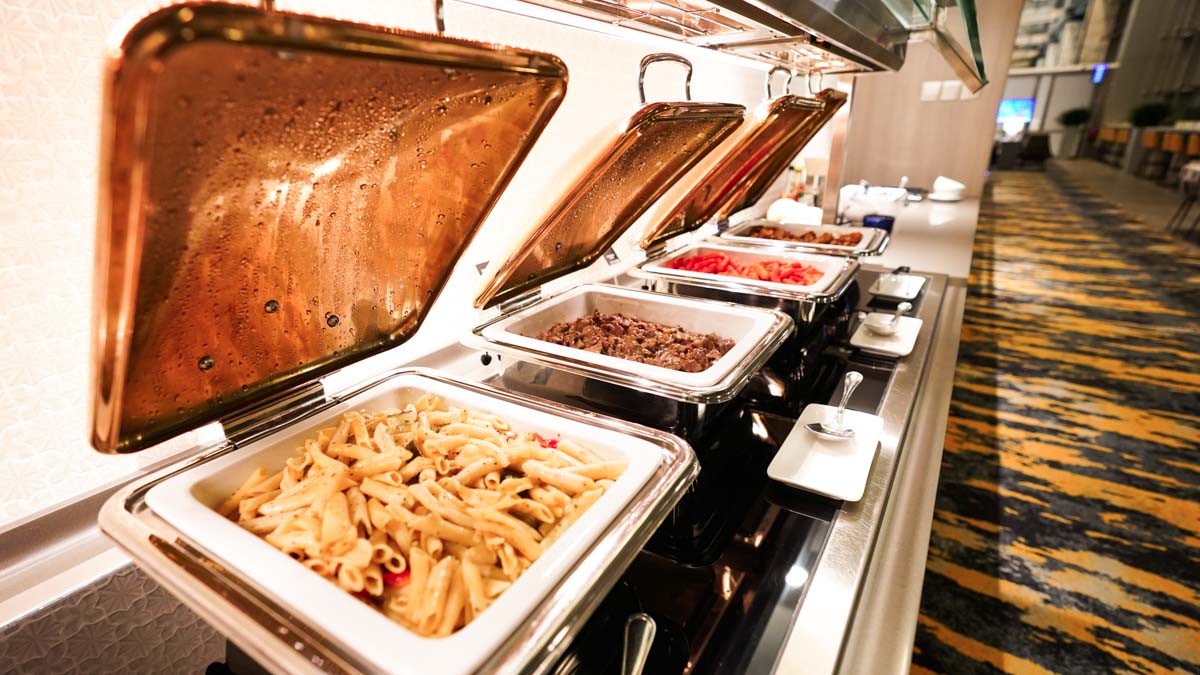 One thing I love about airport lounges is free-flow food. In Marhaba Lounge, users get a wide selection of food choices to choose from — Western, Asian, local Singaporean, and even comfort food of the 21st-century a.k.a instant noodles.
When I visited Marhaba Lounge last month at around 12:30AM before boarding my red-eye flight, I was surprised to find lounge staff refilling the buffet line with piping hot food. It was the perfect time for supper, and imagine my joy when I found out they even had satays!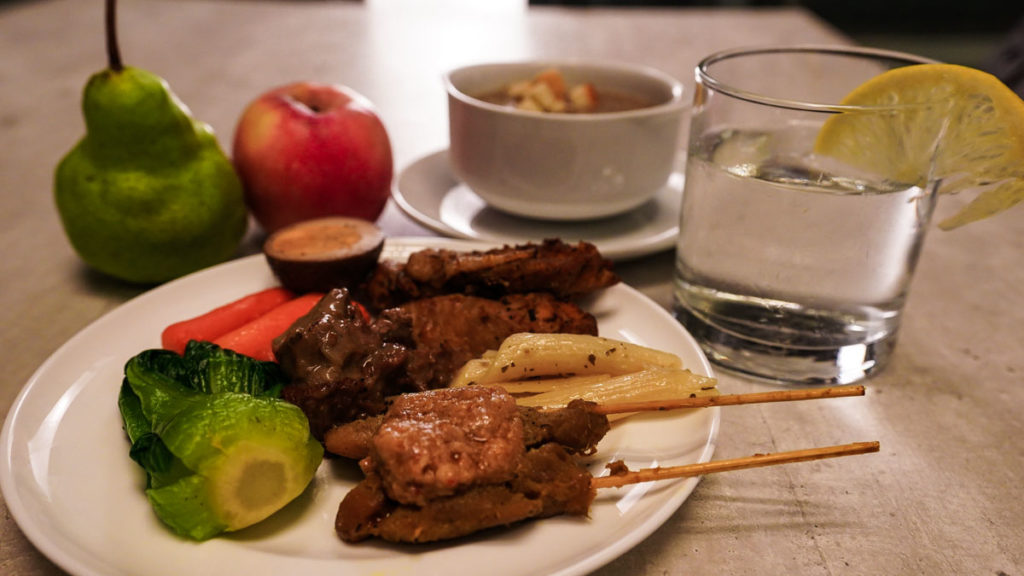 Beverages are unlimited as well, with choices of coffee, tea, soft drinks and fruit-infused water. There's also an impressive range of alcoholic beverages that includes red and white wines, liquors and beers, something not all airport lounges have 😉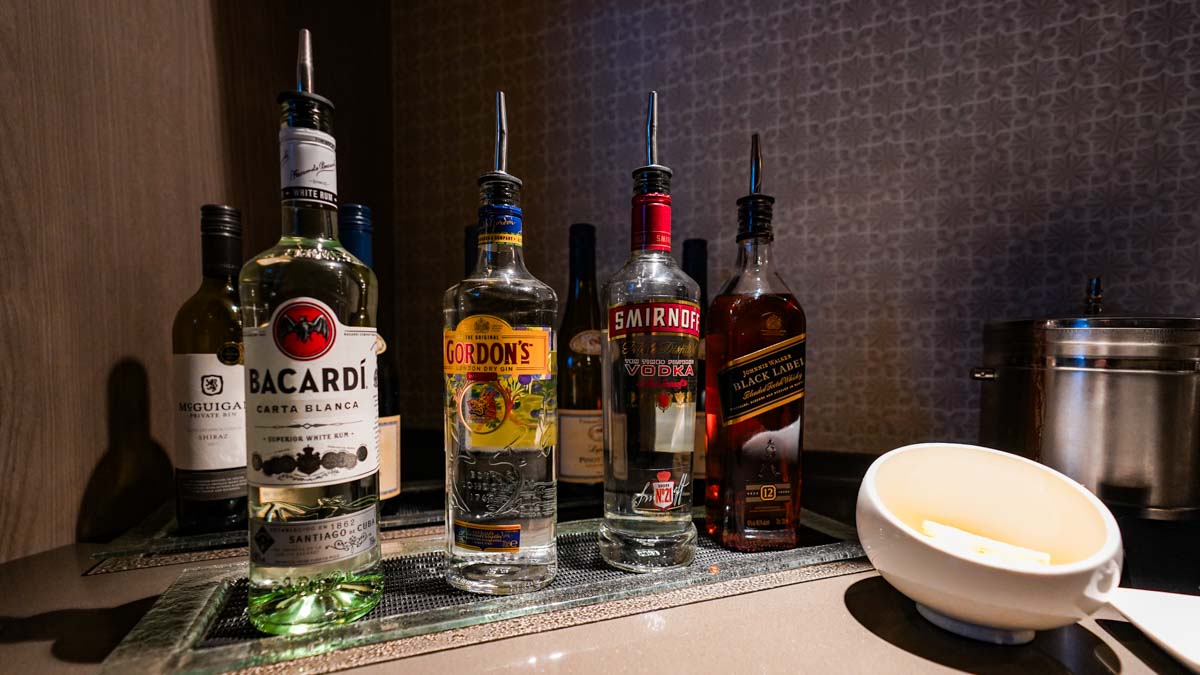 Shower facilities at no additional cost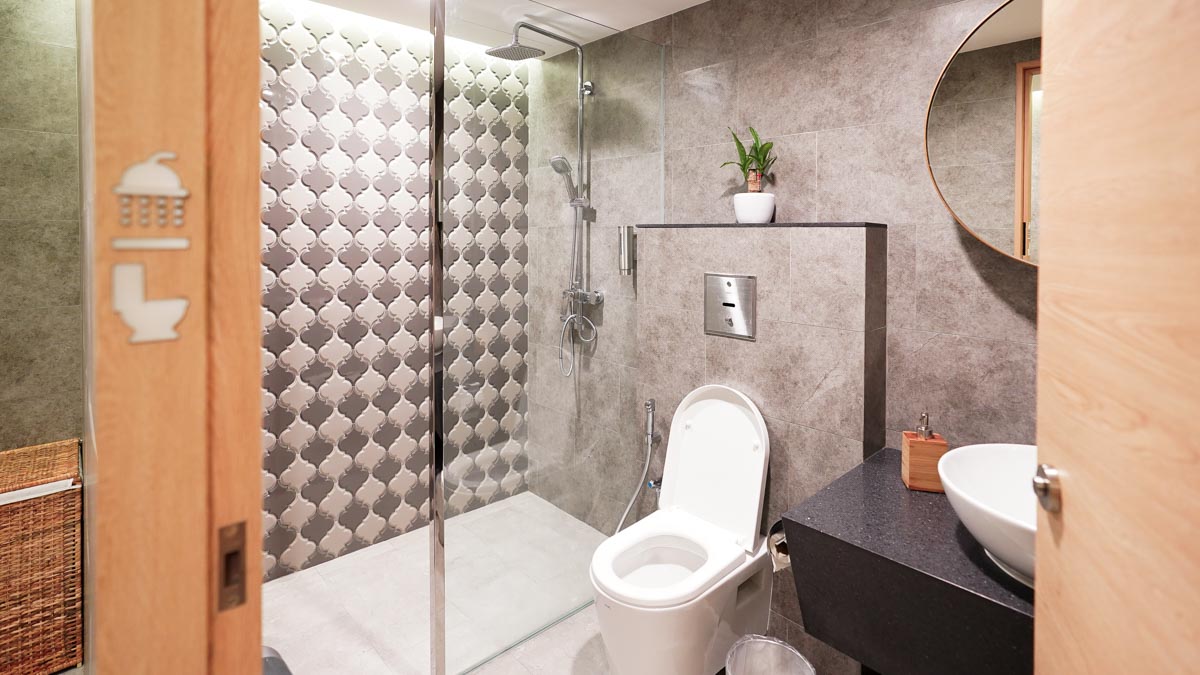 While it's true that Singapore Changi Airport has world-class facilities, there's actually no public shower areas in any of the four passenger terminals of Changi Airport. Perfect for layover travellers or even locals who happen to have to catch a flight straight after work, Marhaba's shower rooms are almost godsent when you really need to freshen up. Spacious and well-equipped, the shower rooms at Marhaba are almost comparable to hotel bathrooms. I'm talking about actual handheld showerheads instead of fixed showerheads that often leave you paranoid if every part of your body has been completely rinsed.
Read also: Everything you need to know about Jewel Changi Airport
Start your vacation before you fly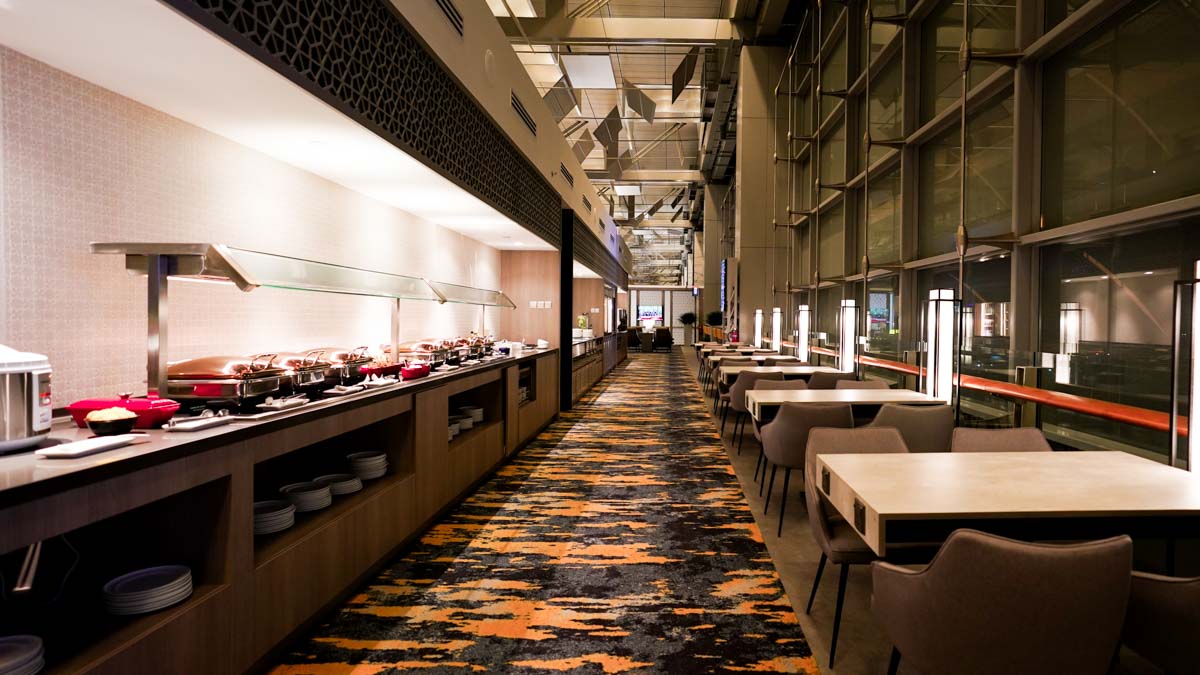 So, back to the question — Why are airport lounges still a thing when we have a world-class airport? It's really an additional benefit for passengers who pay the premium airfare. And I personally see this benefit something I want, not because of fame and fortune, but simply because of the exclusivity and quality of service I'd appreciate as a frequent flyer.
Marhaba Lounge at Singapore Changi Airport Terminal 3 is available for First or Business-Class passengers of the mentioned airlines and members of the abovementioned lounge access programs.
---
View this post on Instagram