Enjoy more savings when you shop for your travel essentials during the Taobao 618 GSS. Read on for more details!
International borders have started opening up and you're probably planning for your first overseas trip in a long time. Two years have passed and it's normal to feel lost on what you should pack along for your travels.
So, as frequent travellers, we've put together a list of travel items that we find extremely useful on trips — from essential items to hidden gems you never knew you needed.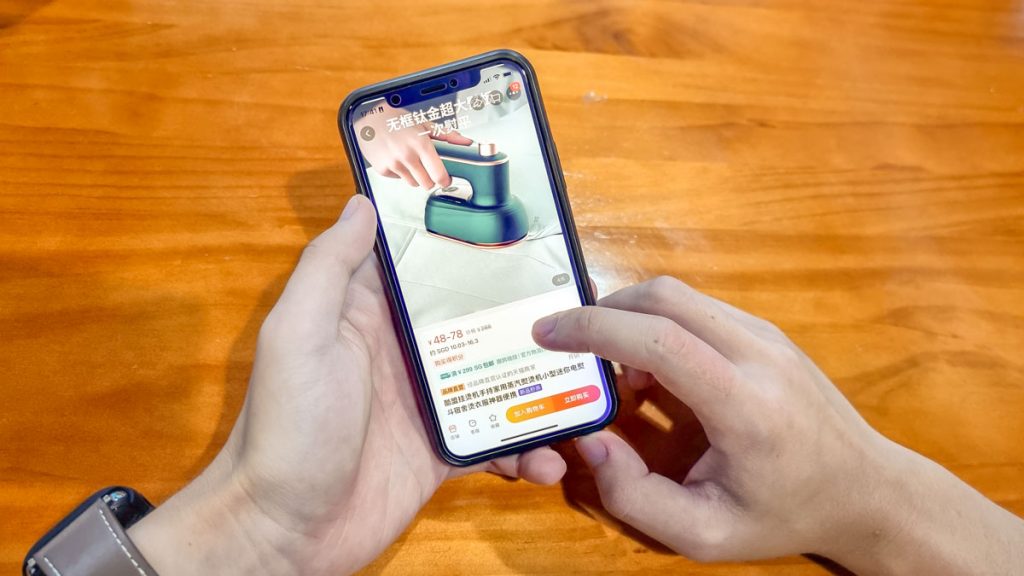 We got our travel essentials on Taobao, the e-commerce megasite that now offers direct (and free!) shipping to Singapore with a minimum spend of ¥299 (~S$61). More about that below!
Travel Essentials to Get on Taobao
1) Water-resistant compressible packing cubes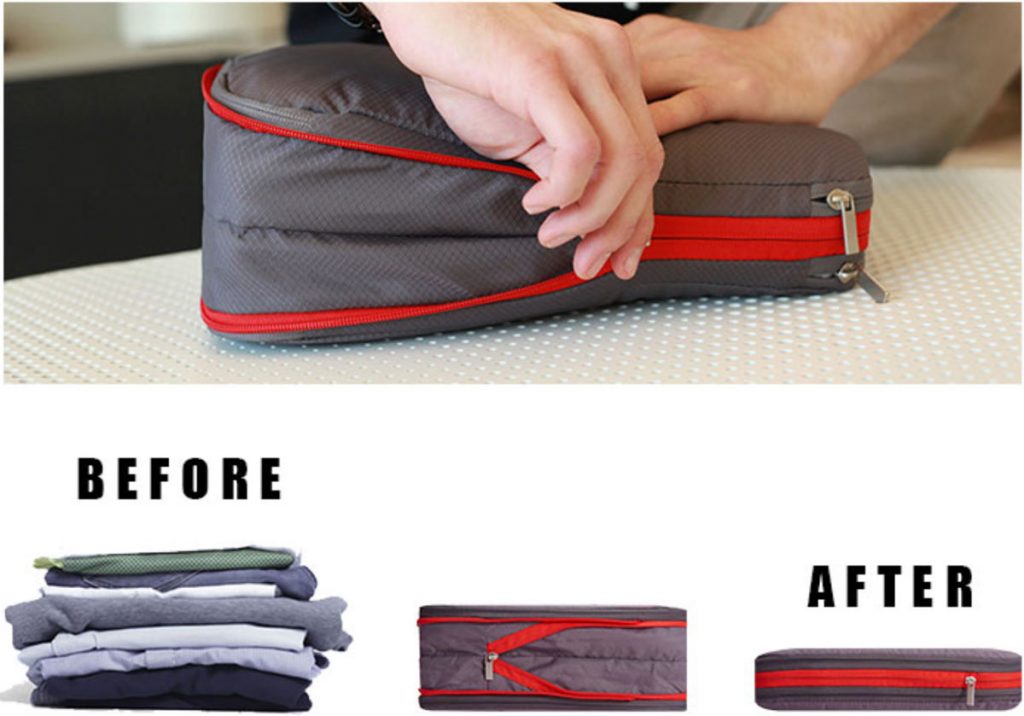 Photo credit: Taobao
By now, most frequent travellers would have owned this essential — packing cubes. Not only do they help with compartmentalising, they also provide some form of structure to your one-hole luggage.
To maximise the space in your luggage, look for compressible types, even better if they're made of water-resistant material, a feature that will save your fresh clothes in times of wet weather or spillage!
The compressible packing cube shrinks by about 50% in size with the additional zipper.
Cost: from ¥69.00 or ~S$20 ("满¥299SG包邮" free shipping with min. spend of ¥299)
Read also: The Secret to Packing Lighter — 7 Travel Essentials for the Smart Traveller
2) Mobile phone gimbal stabiliser selfie stick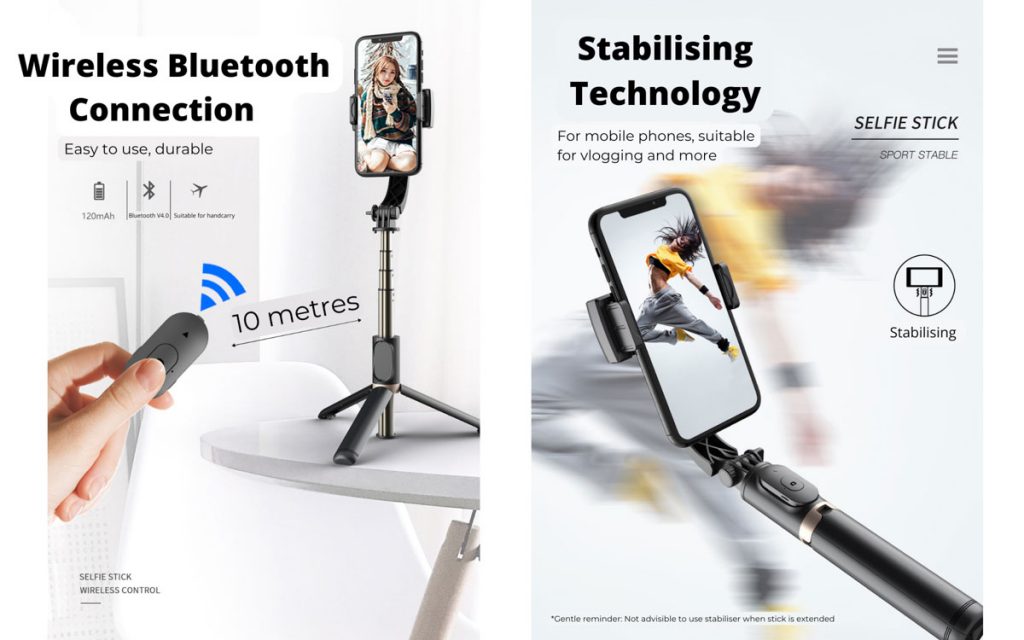 Photo adapted from and credit: Taobao
For travellers who love to document their travels, here's an upgrade on your old selfie stick.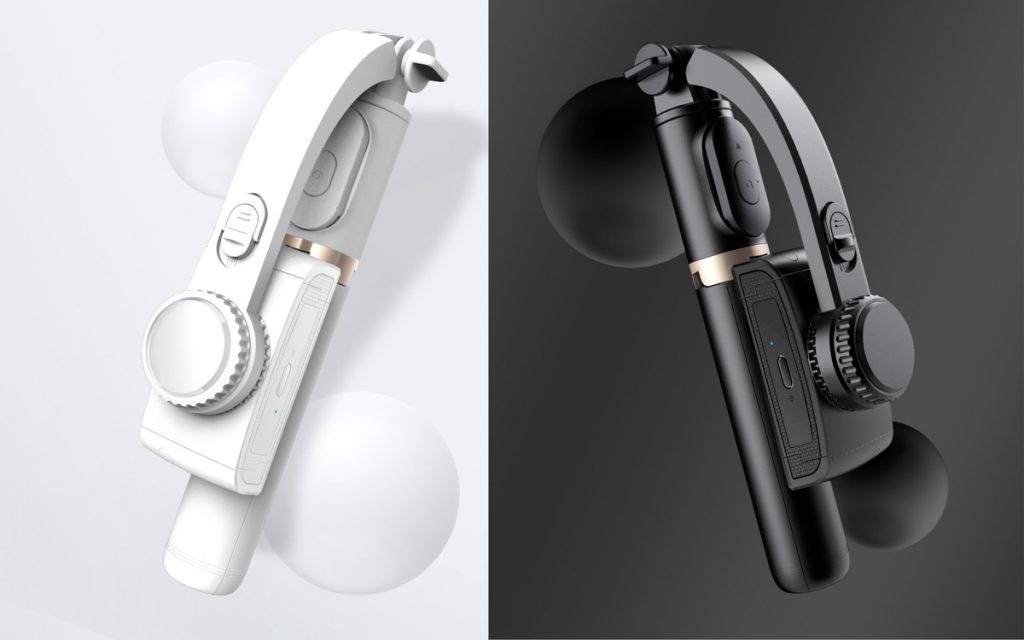 Photo adapted from and credit: Taobao
It's a tripod, a selfie stick, and a gimbal all in one! The mobile gimbal also weighs less than 2kg and can be folded to a compact size that fits into most day bags or even handbags.
Cost: from ¥139.00 or ~S$28.50 ("满¥299SG包邮" free shipping with min. spend of ¥299)
3) 20" Collapsible luggage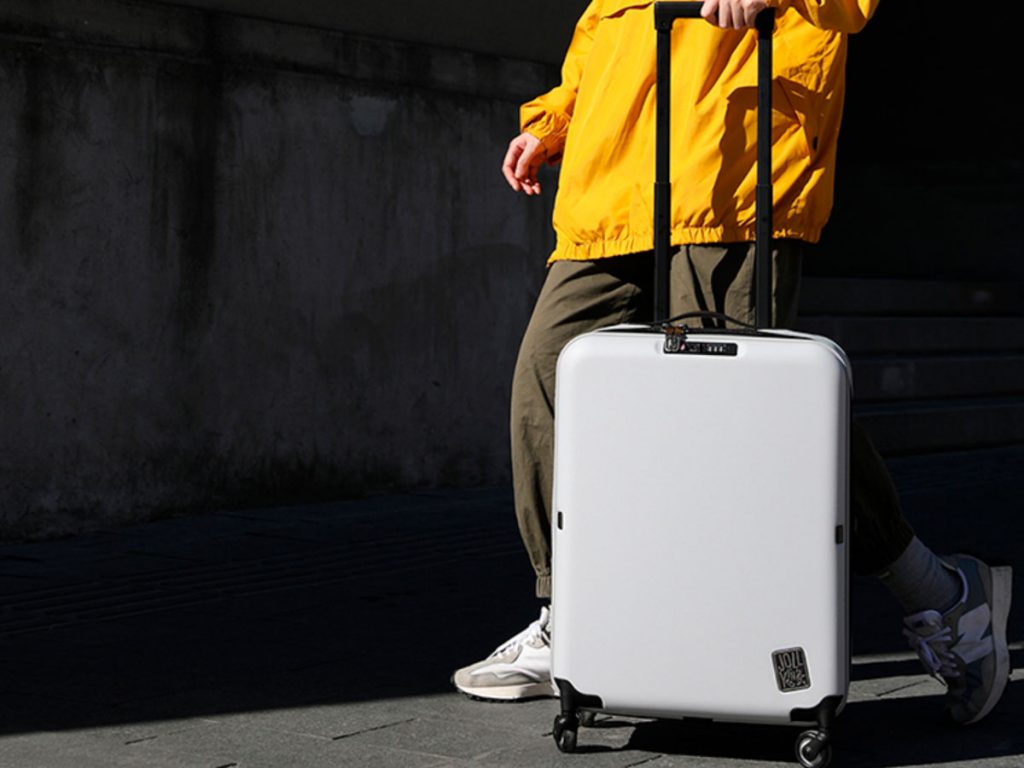 Photo credit: Taobao
We're all for saving on accommodation and stretching our dollar on experiences outside the accommodation. That often means staying in places with limited space so that's where this product comes in handy.
The JOLLYING collapsible luggage is a hardy 20″ four-wheel spinner that can be folded down to less than 50% of its expanded width size. When expanded, it fits up to 35litre in volume, perfect as a sturdy carry-on.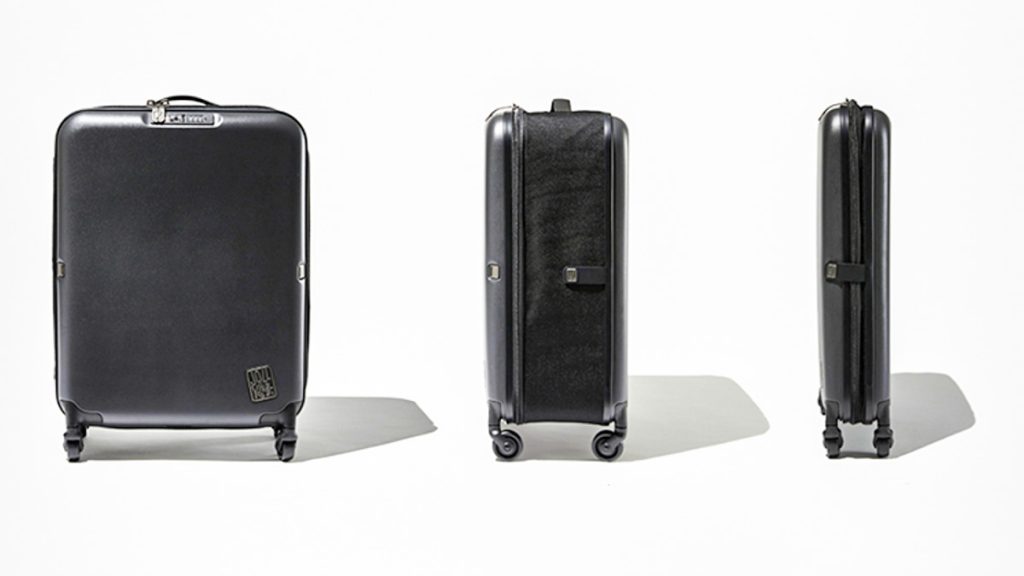 Photo credit: Taobao
Cost: from ¥788 or ~S$165 ("官方直邮" direct delivery to SG)
4) Travel Bag with trolley sleeve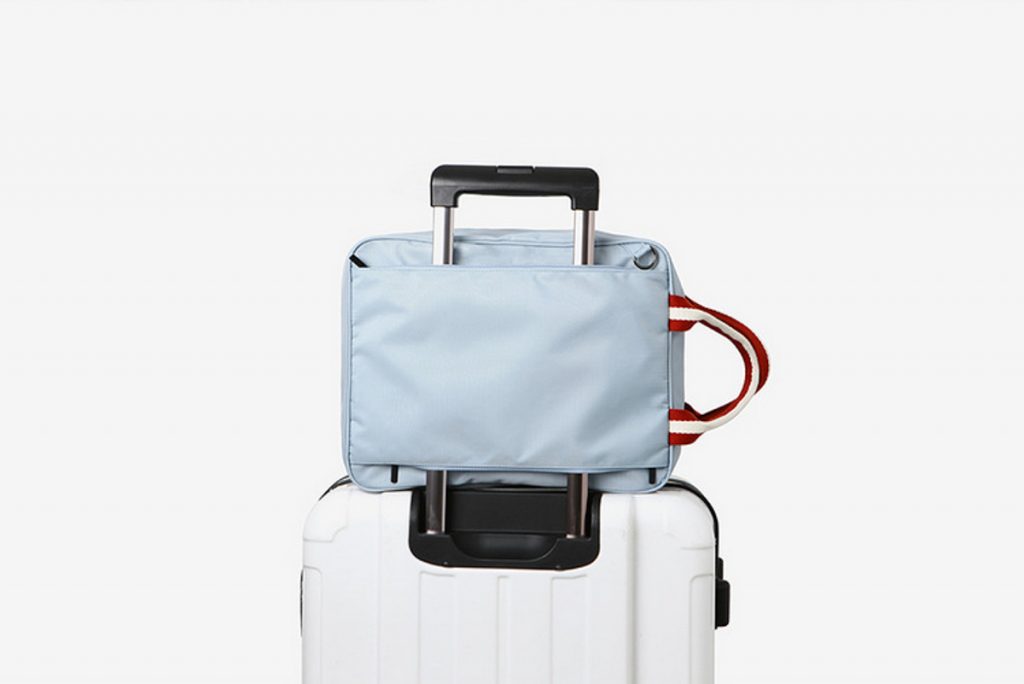 Photo credit: Taobao
Travelling without check-in luggage? Here's a fuss-free addition for those who need a little more space in their carry-on luggage. This travel bag comes with sleeves that fit securely on any trolley bag so you have one less thing to worry about.
Use this for items such as your scarf, cardigan, or water bottle so they're within reach when you're on board.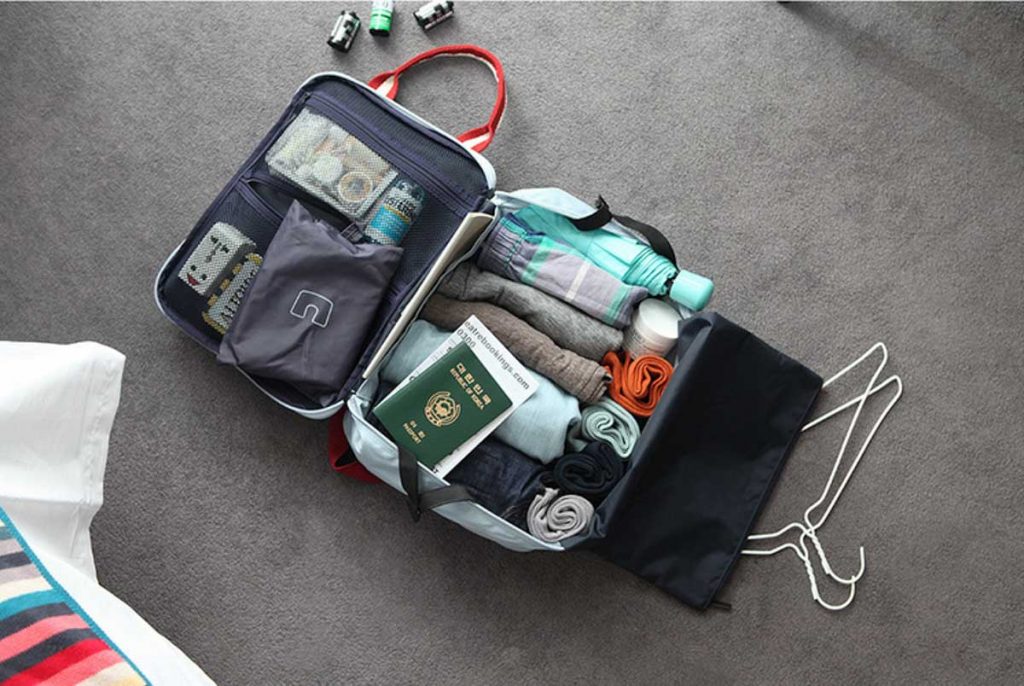 Photo credit: Taobao
The travel bag also comes with compartments for storing smaller items such as medicines, documents, and toiletries — especially useful for redeye flights.
Cost: from ¥36 or ~S$7.50 ("官方直邮" direct delivery to SG)
5) Hands-free mobile stand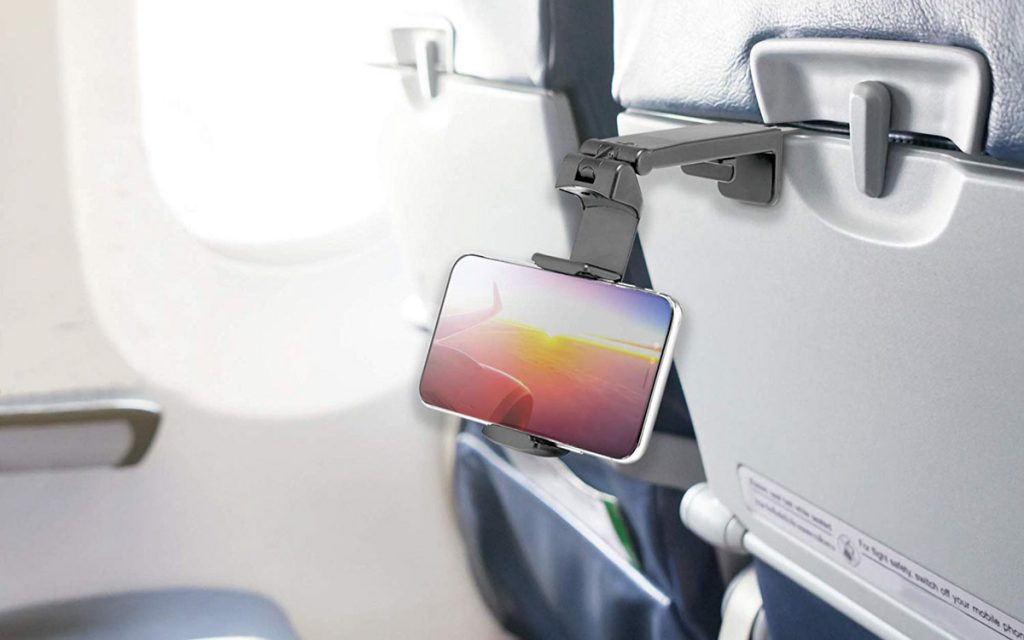 Photo credit: Taobao
A solution for in-flight entertainment — yes even on budget flights! Get yourself a hands-free mobile stand so you can sit back, relax and watch your favourite shows onboard.
Simply attach one end of the mobile stand (that also doubles as a selfie stick) to the tray table, and pop your mobile phone to the other clasp of the stand.
Cost: ¥44.80 or~S$9 ("满¥299SG包邮" free shipping with min. spend of ¥299)
6) RFID-blocking cardholder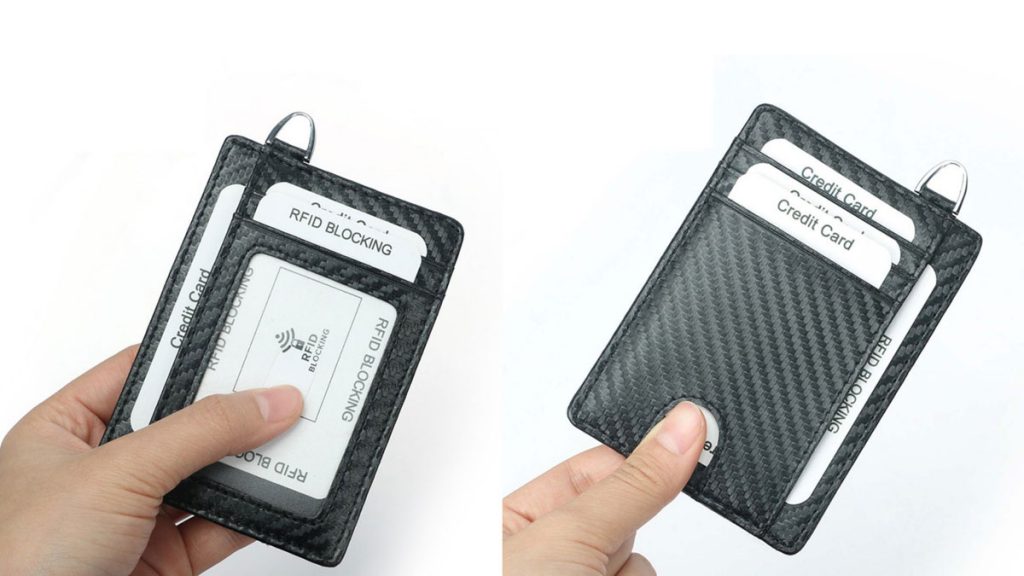 Photo credit: Taobao
Fraudulent scanning of wallets is quite a common theft trick in populous European cities. A way to prevent yourself from falling prey to such thefts would be to use an RFID-blocking wallet or cardholder.
Cost: from ¥29.90 or ~S$6) ("满¥299SG包邮" free shipping with min. spend of ¥299)
7) Foldable outdoor backpack (35L/45L)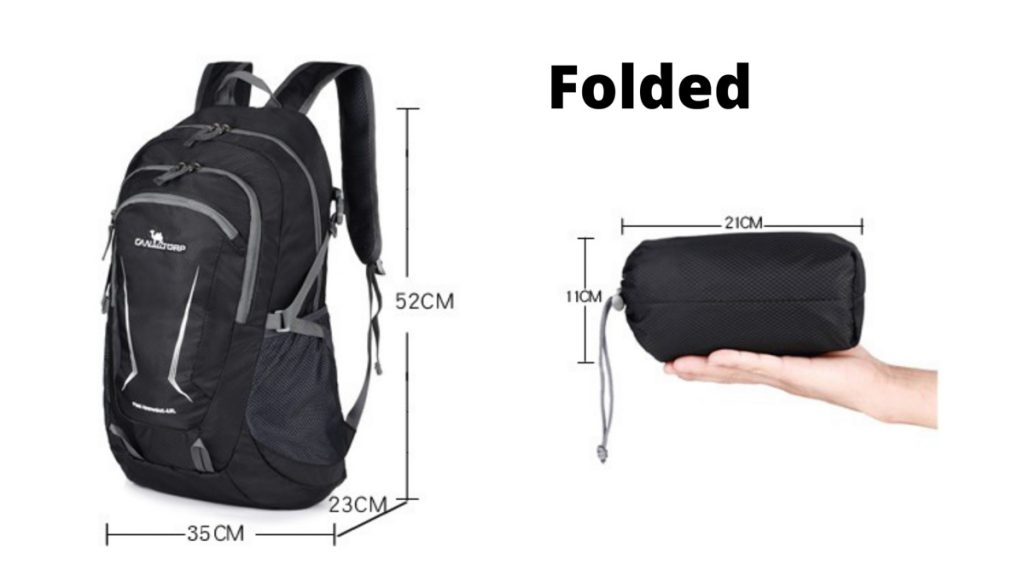 Photo credit: Taobao
Whether it's for an impromptu hike or for groceries, it's always useful to have an extra bag. That's when a foldable bag comes in handy. This backpack when folded gets down to the size and weight of a filled water bottle, making it easy to bring around.
Cost: ¥68 or ~S$14 (direct delivery to SG)
8) Mini travel steamer iron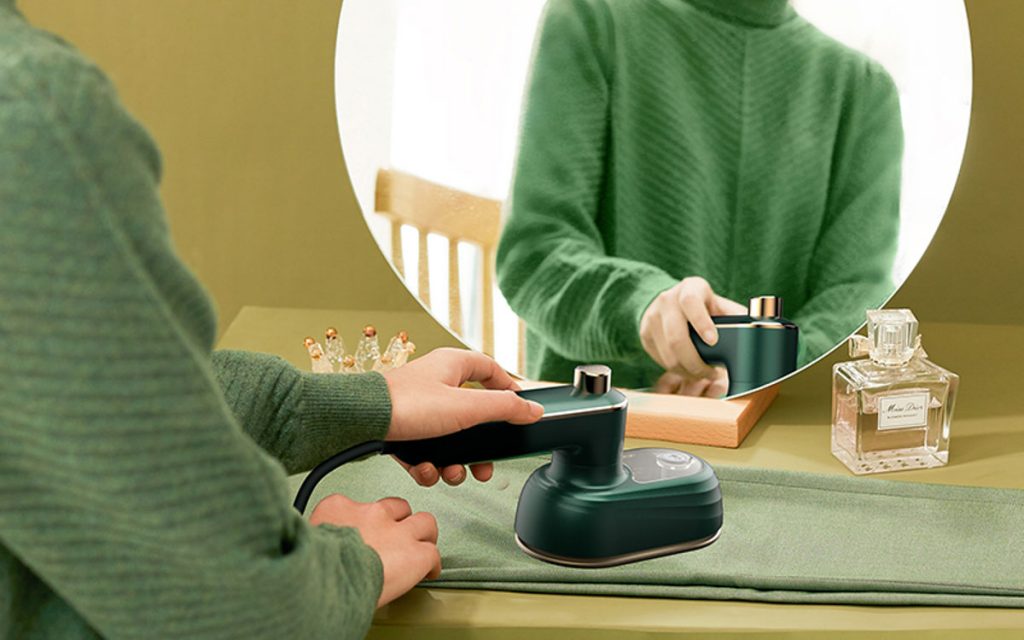 Photo credit: Taobao
If you travel often for business — or simply love wearing linen shirts on trips, no judgment there — this compact lightweight travel steamer iron will be your new travel essential. It heats up in 20 seconds to a heat of 150 degrees Celcius and is barely the size of a small hairdryer.
Cost: ¥58 or ~S$12 ("满¥299SG包邮" free shipping with min. spend of ¥299)
Read also: Mobile Payment in China: Step-by-step Guide to using Alipay and WeChat Pay without a Chinese Bank Account
9) Universal Adapter with USB and USB-C ports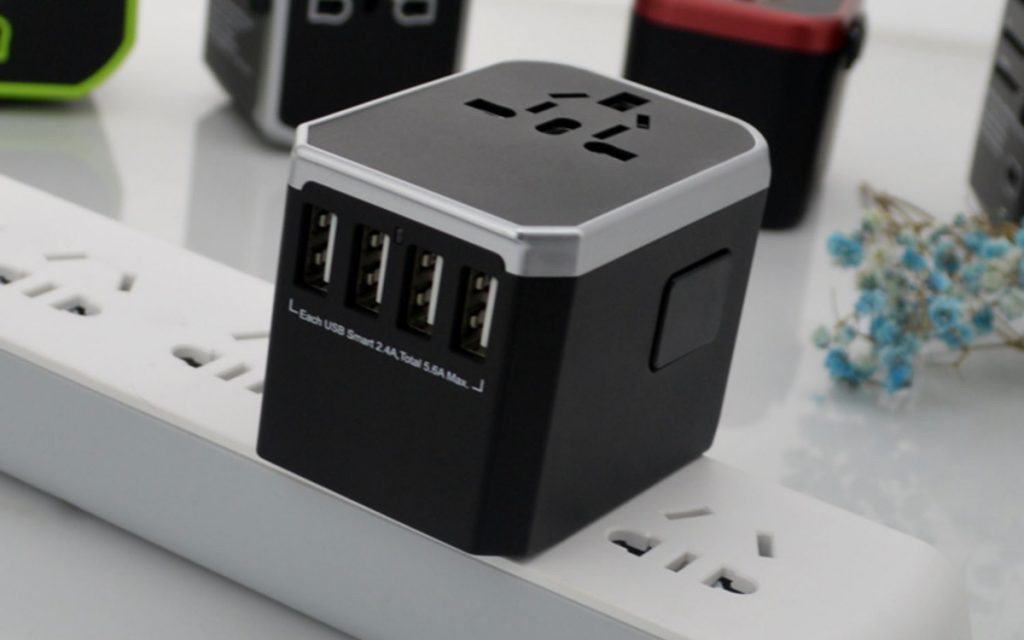 Photo credit: Taobao
Without this travel essential — the universal adapter — you're as good as having powerless bricks with you for the rest of your trip.
Photo credit: Taobao
On top of supporting all the various plugs, this universal adapter comes with four USBs and a USB-C port, charging up to six devices at a time.
Cost: from ¥74 or ~S$15 ("满¥299SG包邮" free shipping with min. spend of ¥299)
10) Travel bed covers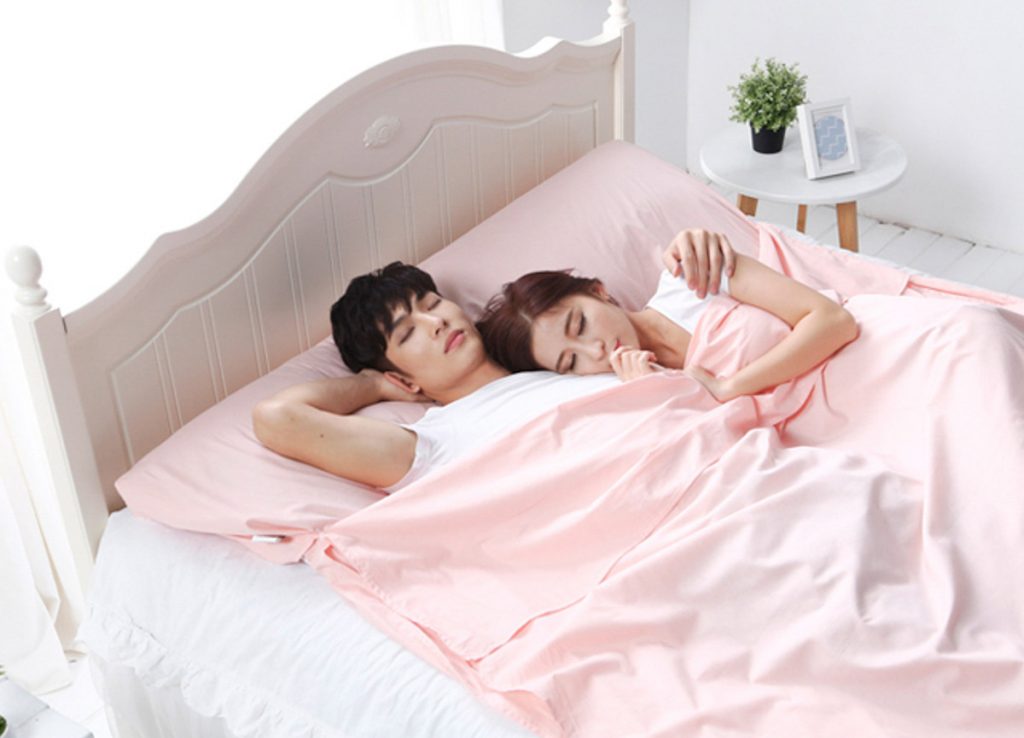 Photo credit: Taobao
For those who travel with their own bedsheets, here's a compact-travel-friendly option! These travel bed covers not only pack small but are also easy to install. They come with an attached pocket for a pillow as well as elastic bands you can pull over the corners of the bed.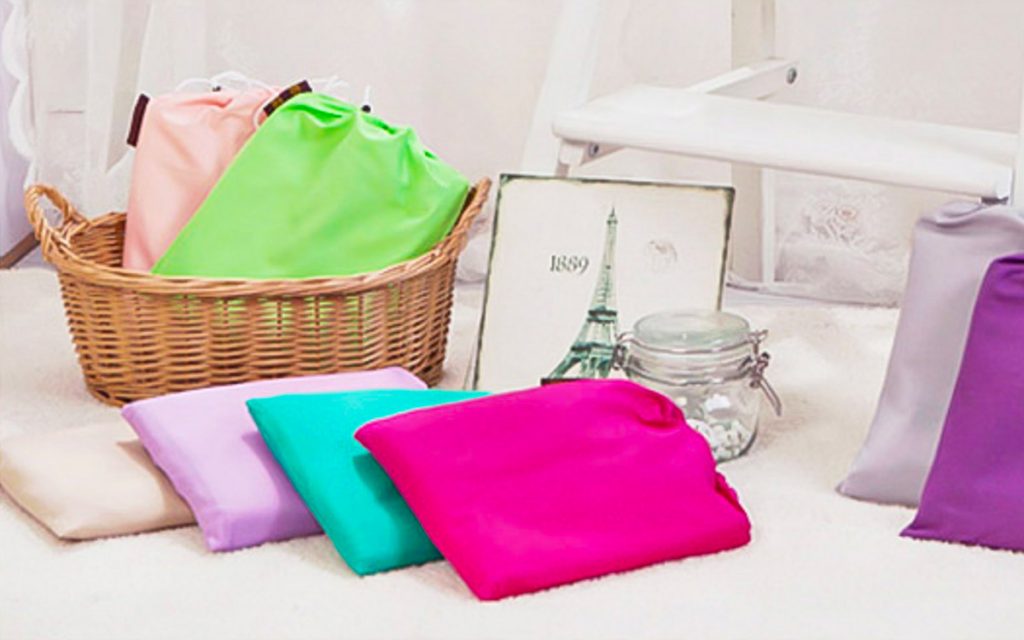 Photo credit: Taobao
The travel bed covers come in single, super single, queen, and king sizes.
Cost: from ¥49.00 or ~S$10 ("满¥299SG包邮" free shipping with min. spend of ¥299)
How to shop on Taobao in 4 easy steps:
Taobao can be overwhelming for those who aren't used to navigating around Chinese websites and mobile apps. So here's a simple 4-step instruction to create an account and shop on Taobao even if you do not read Chinese.
We'd recommend using the app instead of the desktop version as navigation is simpler and clearer on the app. App users can also enjoy credit card promotions (limited redemptions available!)
Download Taobao: iOS | Android
1) Register for an account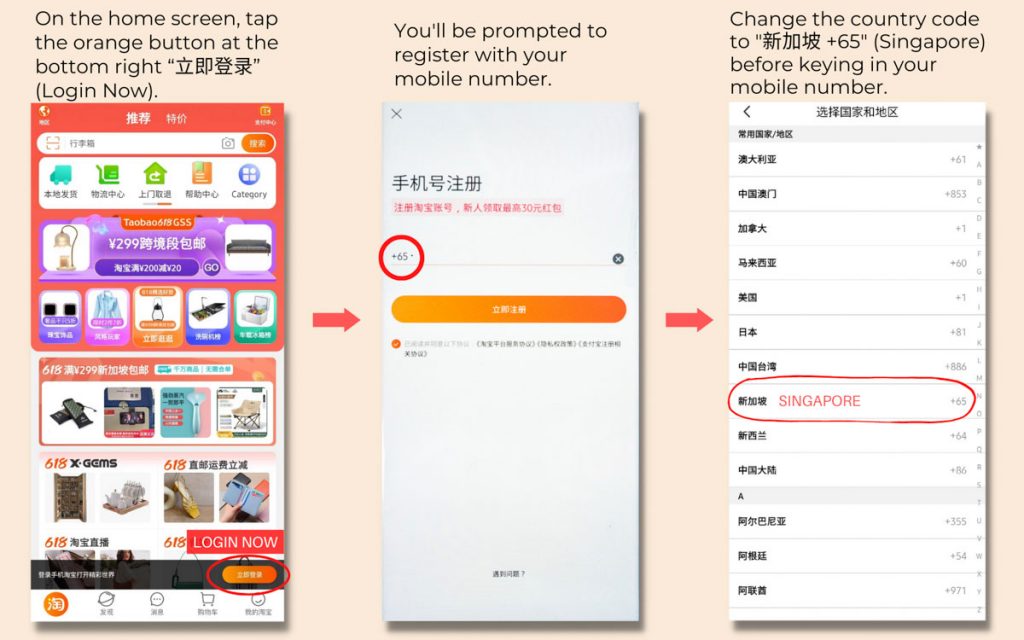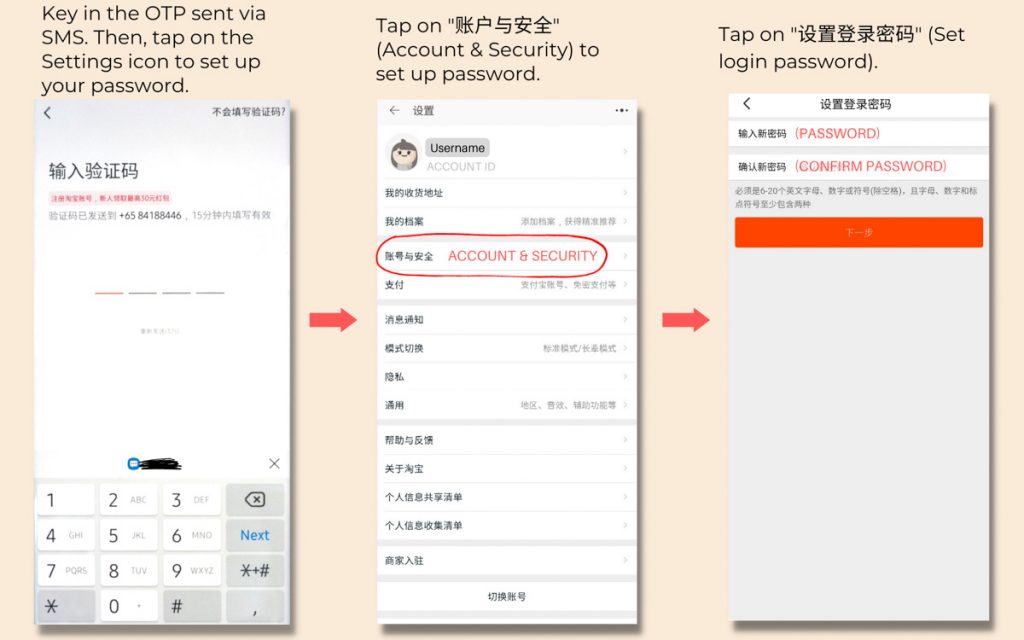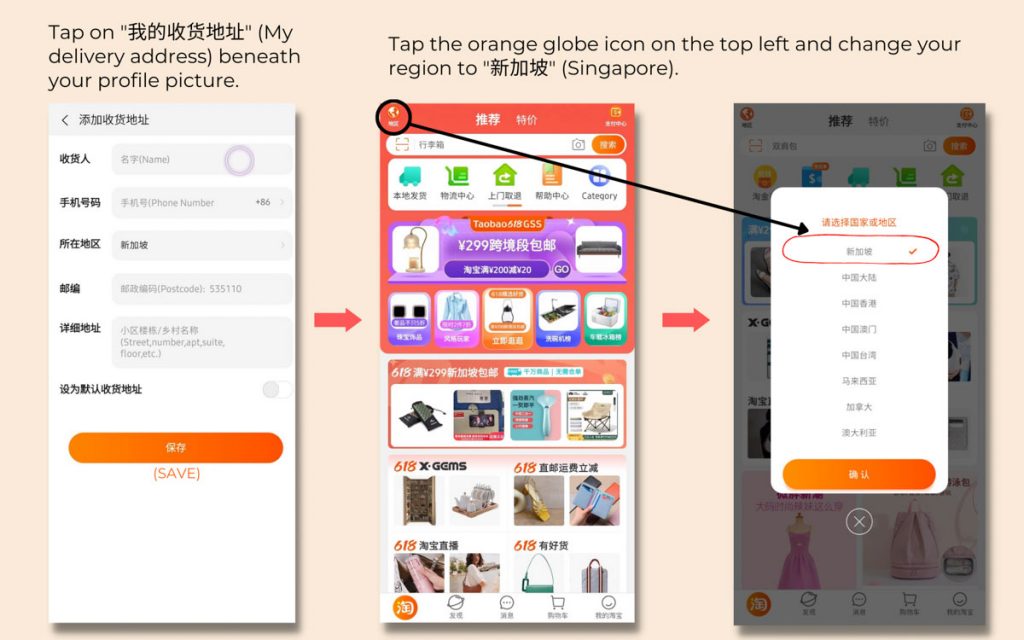 2) Find products using image search, keyword search, or recommendation
a) Using Image Search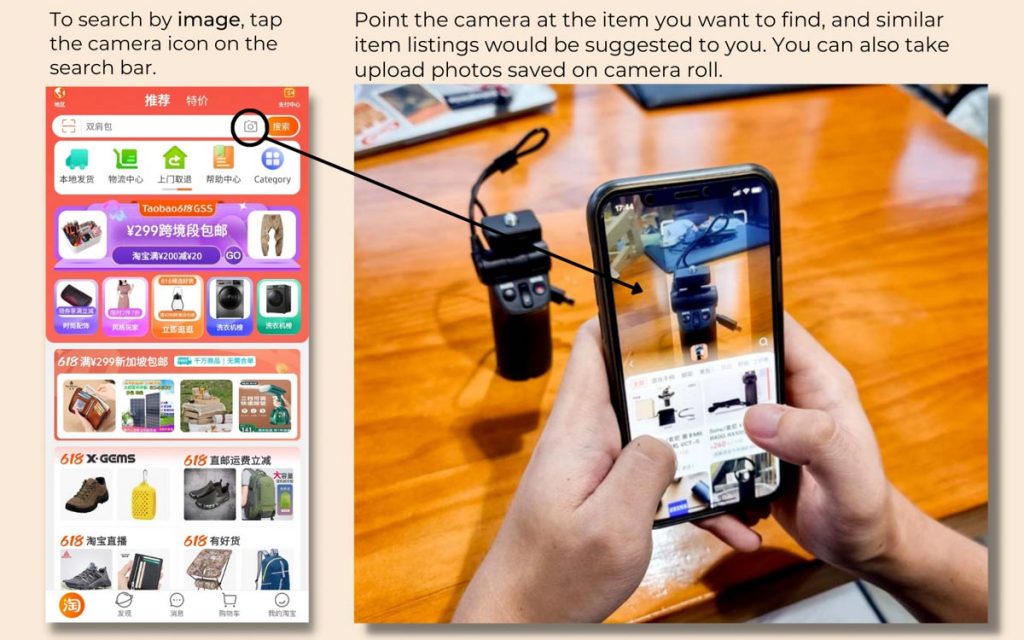 b) Using Keyword Search and Recommendation: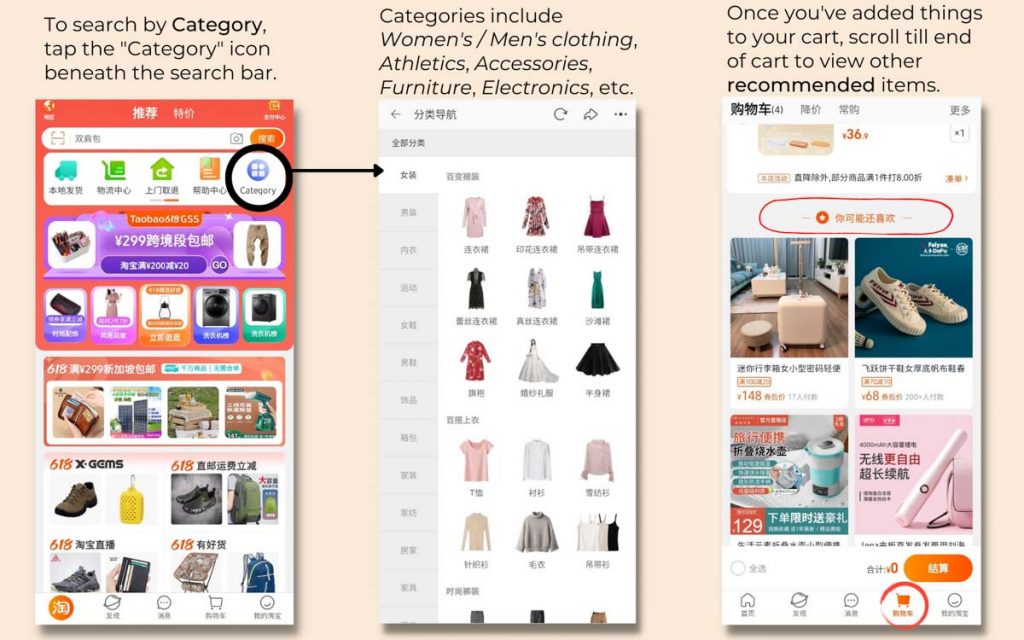 Common and useful travel essentials — copy & paste them into the search bar on the Taobao app:
| | |
| --- | --- |
| Item keywords (English) | Search terms in Chinese |
| Travel essentials | 旅游必备 |
| (Collapsible) luggage | (折叠式) 行李箱 |
| Universal adapter | 国际插头 |
| Travel electronics | 旅游电器 |
| (Compressible) Packing cubes | (可压缩) 收纳袋 |
| Bedsheet | 床单 |
| Outdoor | 户外 |
| Beach | 海滩 |
| Hiking shoes | 徒步鞋 |
| Swimwear | 泳装 |
| Mobile phone stand / Selfie stick | 手机架 / 自拍器 |
| RFID-blocking technology | RFID-防盗科技 |
| Lightweight | 轻盈 |
| Toiletries | 洗漱用品 |
3) Read reviews to find out if your product is legit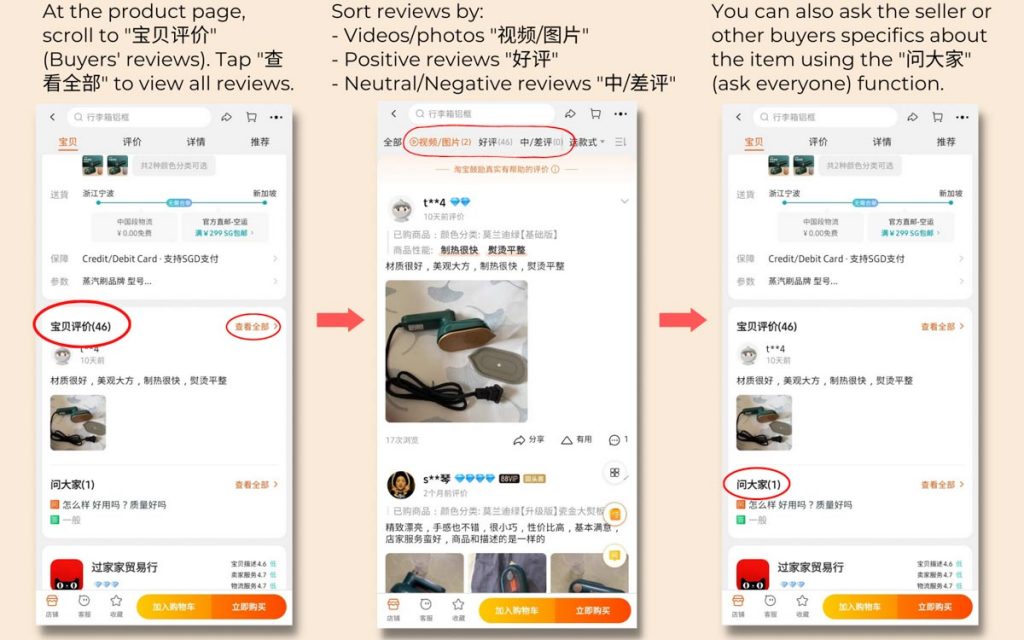 Based on our experience, most reviews on Taobao are truthful and legit. Don't forget to check the "中/差评" (neutral/negative) reviews, as those are usually the most truthful reviews.
There's also the "问大家" (ask everyone) function, which notifies buyers who have purchased the items before so they can answer your questions regarding the item.
4) Select the best shipping options (free shipping included!) before checking out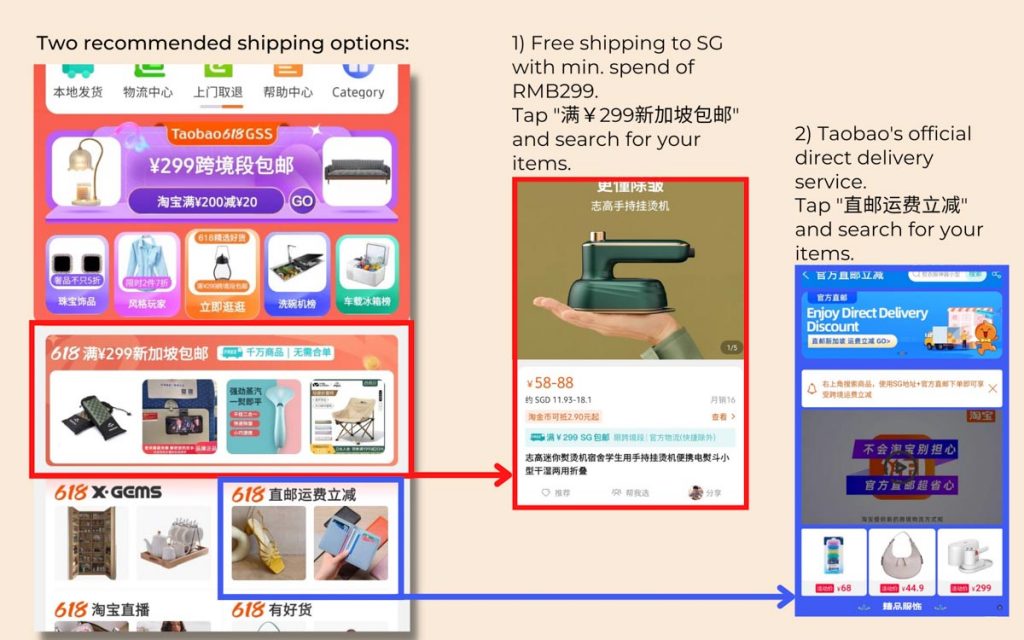 UPDATE: The ¥299 free shipping by air will cease on 25 August 2022
There are several ways to get your shopping shipped to Singapore — consolidated sea or airfreight, direct shipment, and even a free shipping option if you spend a minimum of ¥299 (~S$61).
If you know you'll definitely spend more than ¥299, here's a pro-tip: start shopping on the "free shipping zone (满¥299新加坡包邮)" found on the Taobao home page.
This free shipping zone requires no consolidation or freight forwarding services, as long as there's a minimum spending of ¥299.
For shoppers who aren't buying a lot and require no consolidation, you can shop within Taobao's Official Direct Delivery Service "直邮运费立减", which shows the cross-border shipping fee when you place your order. You can pay for your products and shipping fee together at the checkout, and your entire order will be shipped directly to your doorstep in Singapore.
Psst! You can also enjoy a discount when you use the direct delivery service when checking out.
Stack and Save during Taobao's 618 GSS!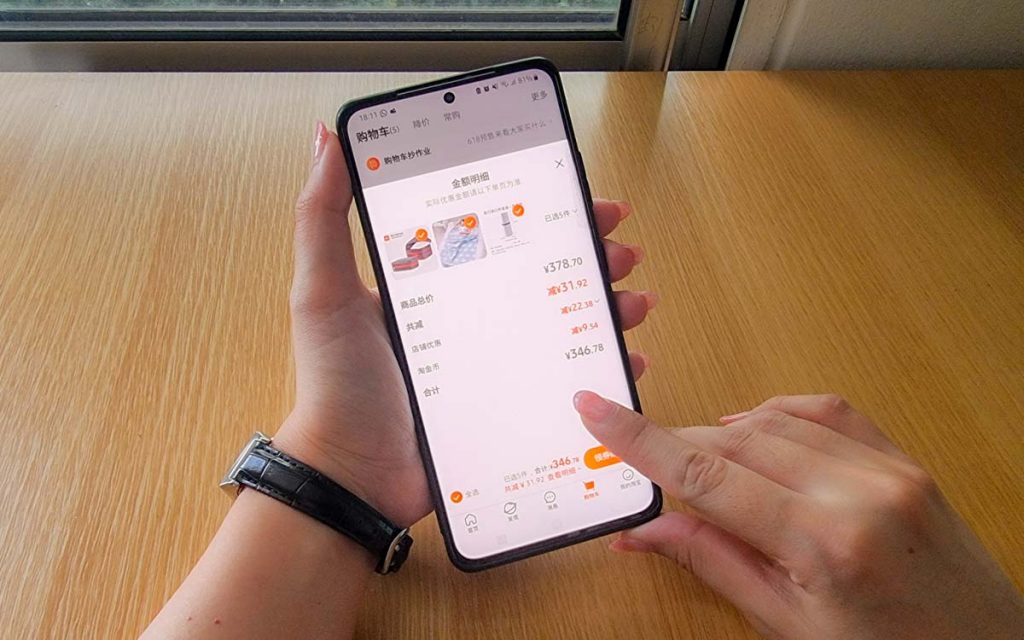 Shop on Taobao during the two following shopping periods to enjoy cross-shop discounts and credit /debit card promotions:
1st round: 31 May, 8PM – 3 June 2022, 11:59PM
2nd round: 15 June, 8PM – 20 June 2022, 11:59PM
Cross-shop discounts: Enjoy ¥20 off every ¥200 on participating Taobao shops, and ¥50 off with every ¥300 on participating TMall shops. Cross shop discounts, shop vouchers and promo codes are stackable so remember to apply all at checkout!
SG Credit / Debit card promo: Grab up to S$12 bank promos from six banks (DBS/HSBC/Citibank/OCBC/UOB/Maybank). Discount is stackable with shop vouchers and promo code, however not stackable with other payment discounts or vouchers.
Use promo code <TB618TI30> to enjoy an additional ¥30 off with a min. spend of ¥499. Valid from 31 May, 8PM – 3 June 2022, 11:59PM.
Original prices of travel products are indicated in Chinese Renminbi (¥).
What other travel essentials do you recommend other travellers to get? Share in the comments below!
---
This post was brought to you by Taobao.