If Croatia wasn't on your bucket list before, this epic list of things to do in Croatia might convince you otherwise.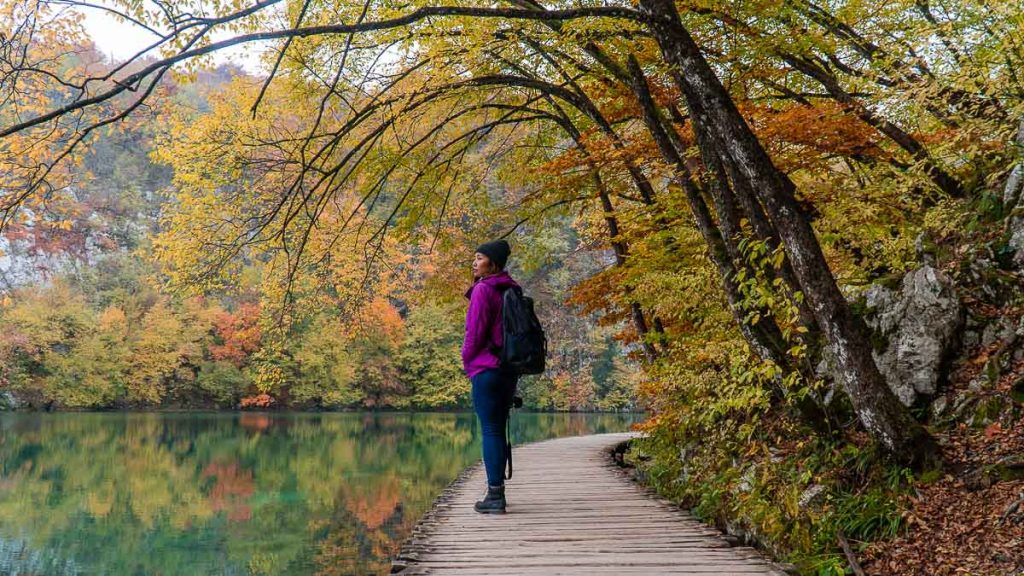 Located in southeast Europe along the coast of the Adriatic sea lies a beautiful, geographically diverse country — Croatia. This country only gained independence in 1991, but has a rich history dating back to the ninth century!
With an incredible variety of landscapes, charming old towns, and friendly locals, Croatia was a great first post-COVID destination.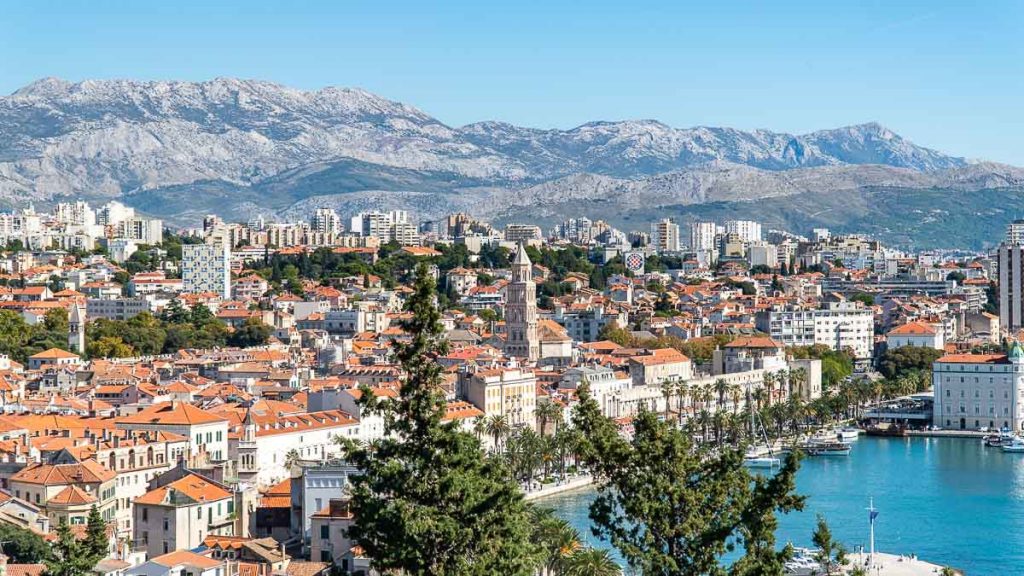 For those who didn't know, we spent a month living in Croatia as part of Airbnb's Live Anywhere Program! Check out this video:
But don't worry if you don't have an entire month to spare, here are some of the top things to do in Croatia to help you plan your next trip here!
1) Go island hopping from Split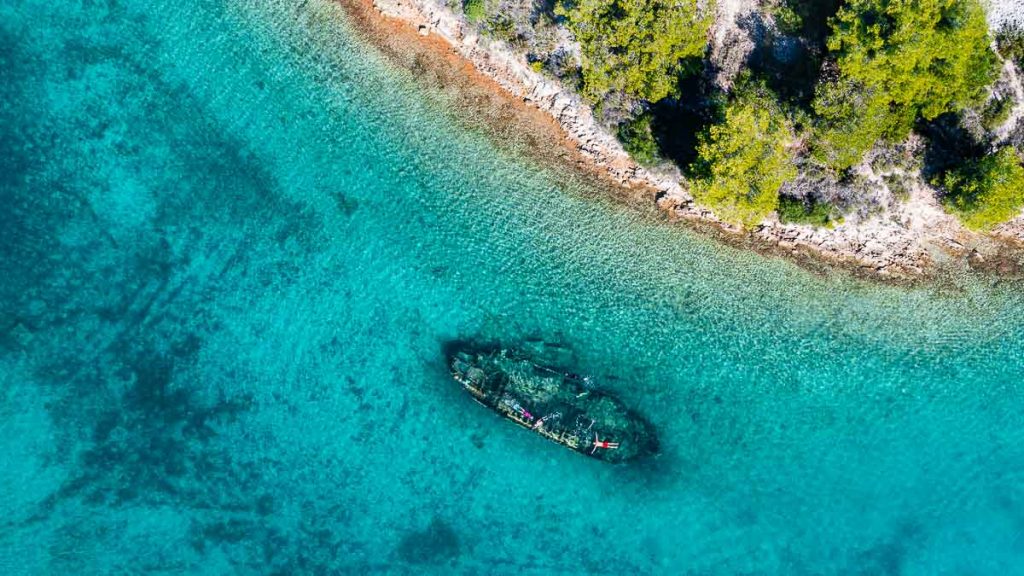 Shipwreck Kontesa at Nečujam Bay, Solta Island.
Most people don't know this, but Croatia has over 1,200 islands, islets and reefs. About 50 are inhabited, and make for really awesome day trips.
Like Solta Island's Shipwreck Kontesa! The top of the shipwreck is less than a meter below the surface, so you can snorkel and stand on it.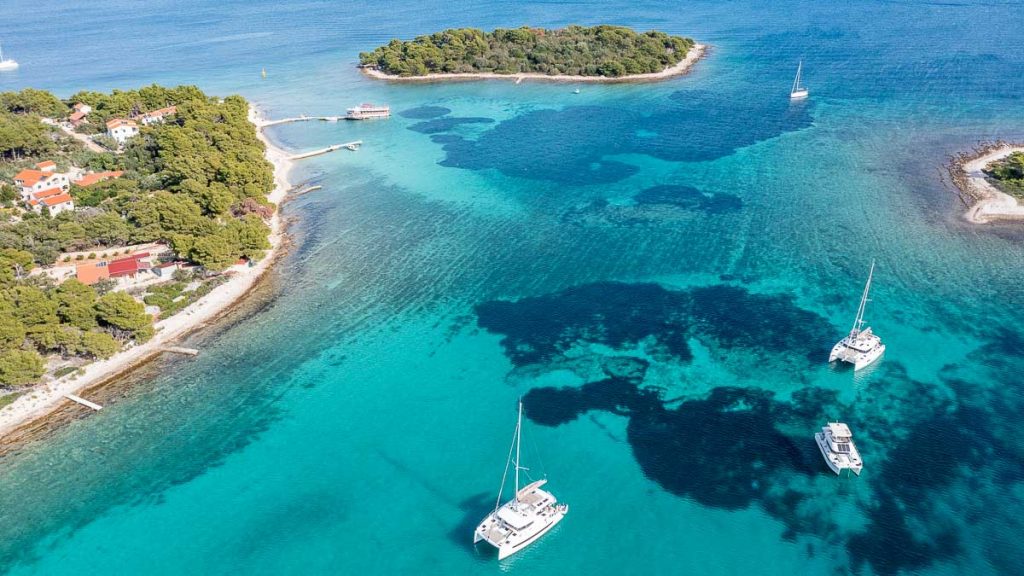 Google Blue Lagoon and chances are images of Iceland's natural hot springs will pop up. Search "Croatia Blue Lagoon" instead and you'll find crystal clear lagoons off the coast of Drvenik Veli island. The water is unbelievably clear — ideal conditions for spotting fishes while snorkelling.
Three Island Tour from Split
Cost: €48/pax (~S$74 incl. of transport, lunch, and snorkel gear)
Tour timing: 9:30AM – 5:30PM
Meeting point: Promenade Riva, Split (Look out for a boat named MY Solo)

2) See Croatia's tallest waterfall at Plitvice Lakes National Park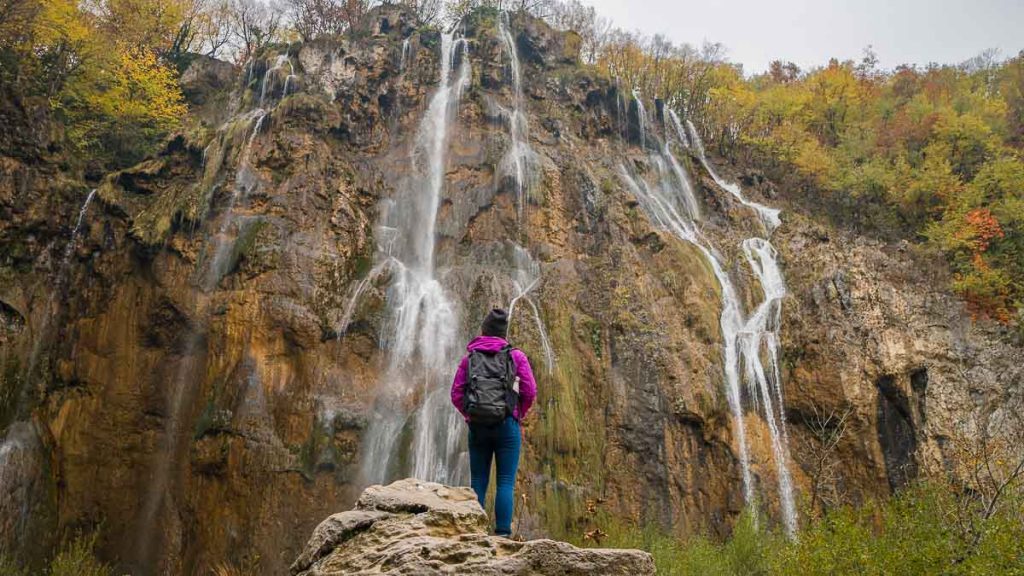 Fun fact: Slap means waterfall in Croatian!
You know sometimes you visit a place and it just doesn't live up to the hype? Plitvice Lakes National Park isn't one of those places. This national park is a UNESCO World Heritage Site and it's where you'll find Croatia's tallest waterfall, Veliki Slap (78m)!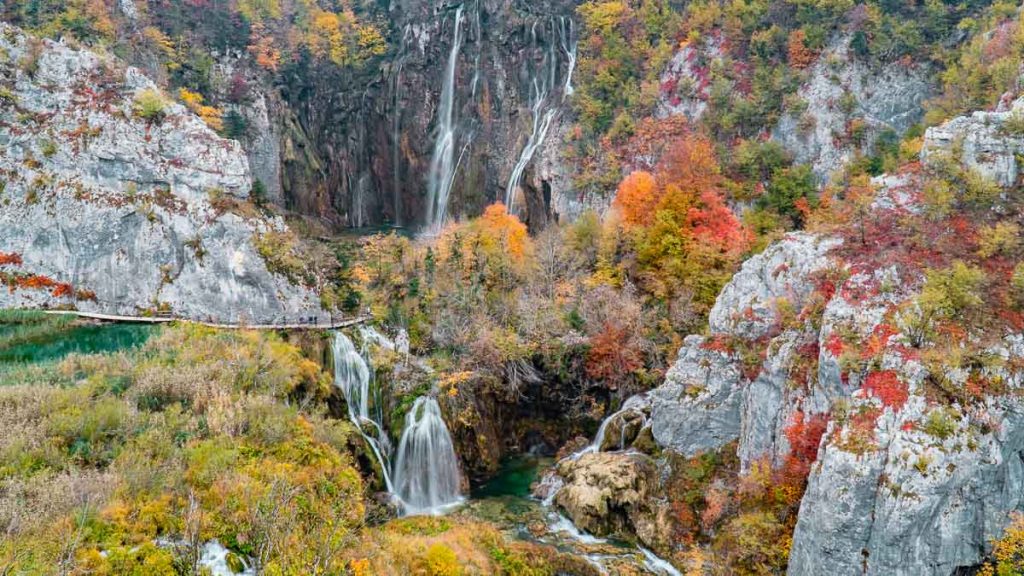 It's not the tallest waterfall around, but it's still an incredible sight. Plitvice Lakes National Parks also has several other photo-worthy waterfalls worth checking out, like Sastavci Slap and Galovački Buk.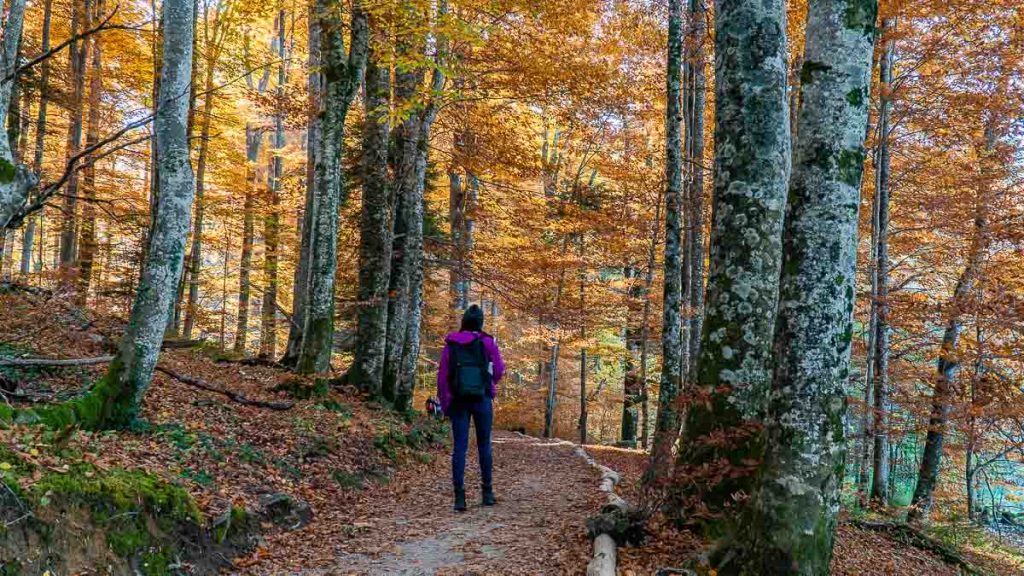 Plitvice has several hiking routes, all of them promising really scenic views. We visited in October and got to see the park in its full autumn glory.
Entrance fee: From 80KN (~S$16.38) – 300KN (~S$61.44) depending on the season
Opening hours: Varies depending on the season
How to get there: Drive to Plitvice National Park Entrance 1 or take a bus from nearby cities
3) Recreate 'Game of Thrones' scenes at Dubrovnik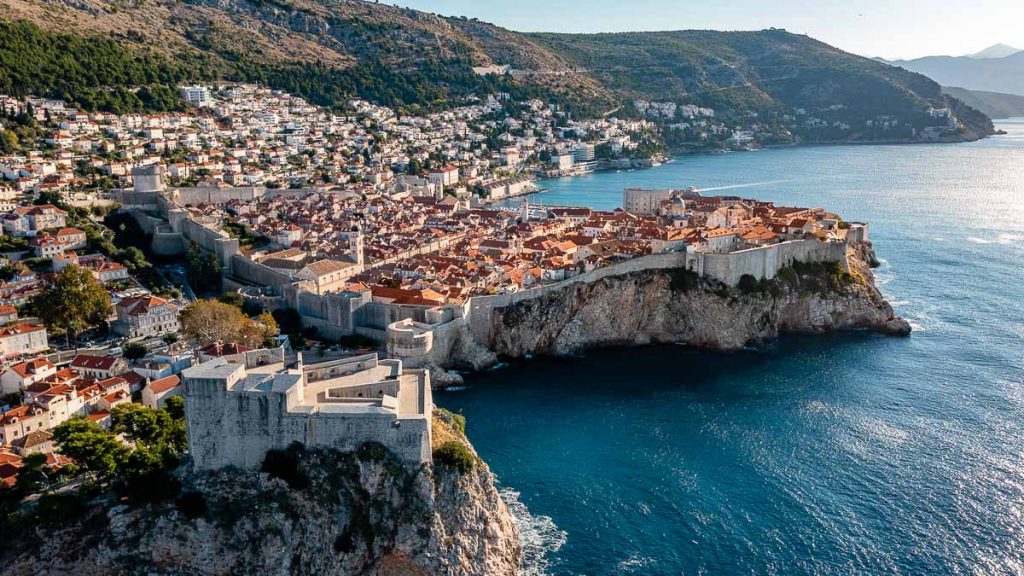 Whether you're guilty of binging Game of Thrones or have never watched an episode, visiting Dubrovnik is one of the best things to do in Croatia. This medieval town is one of the world's best-preserved fortresses, so it's no surprise it got picked as the backdrop of King's Landing in the series.
Start your tour of Dubrovnik by walking along the beautiful city walls, which stretches for almost 2km around the old town.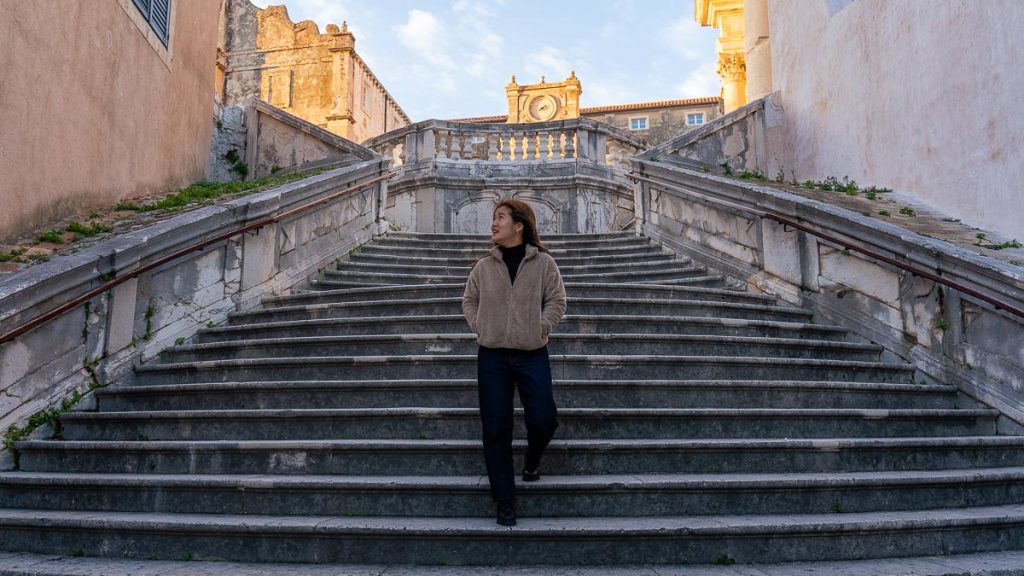 Within the old town, walk down the Jesuit Steps where Cersei made her iconic walk of shame! And yes, it's not uncommon to hear tourists chanting "shame" as they descend down the steps. Us included. No shame here.
Entrance to the old town within the walled area is free, but you'll need to pay an entrance fee to walk along the city walls. It's worth paying, as the views from the top are pretty unforgettable.
Dubrovnik City Walls
Entrance fee: 200KN (~S$41) — incl. of entry to City Walls and Fort Lovrijenac
Opening hours: Varies depending on season
How to get there: There are two entrances to the city wall, at the Pile Gate and Ploce Gate on opposite ends of the city
4) Rent a kayak to explore secret caves around Dubrovnik
Most people tour Dubrovnik via the city walls but one of our favourite experiences here was kayaking! Kayaking gives you a chance to experience this UNESCO World Heritage Site from a different perspective — with views not many tourists get to enjoy.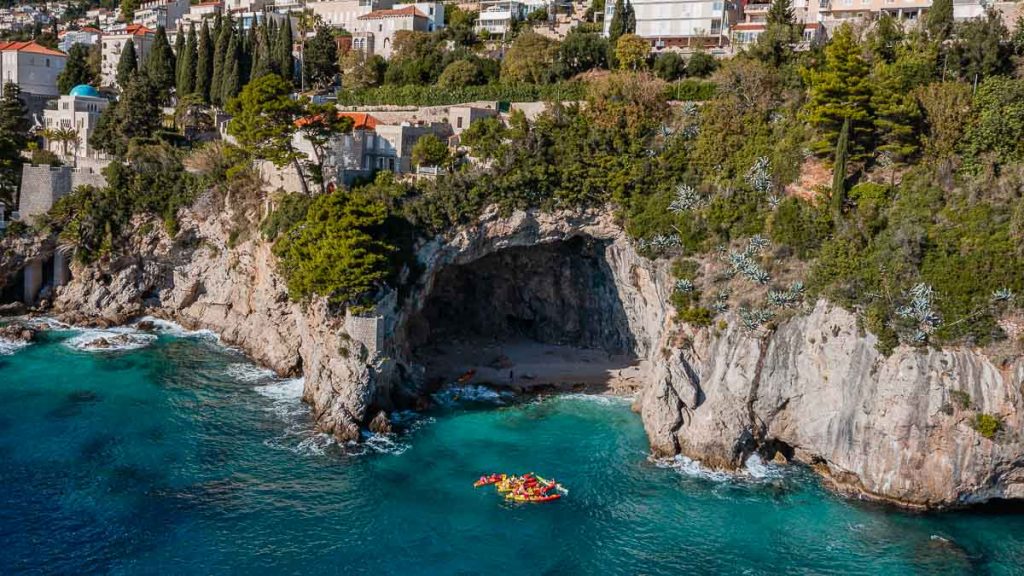 Enjoy a spectacular view of the fortress city, paddle out to the nearby Lokrum Island and explore gems along the Dubrovnik coast like Betina Cave. This gorgeous cave can only be accessed from the sea!
Kayak Rental
Cost: From 200KN/pax (~S$41) whether it's a single or double kayak, without a guide. 230KN/pax (~S$47) incl. of a guide — we highly recommend those without kayaking experience to get a guide as strong currents are common!
Opening hours: Varies depending on season
Address: Zeljarica ul. 5, 20000, Dubrovnik, Croatia (By the coast near the Plie Gate)
5) Visit a gorgeous monastery at Krka National Park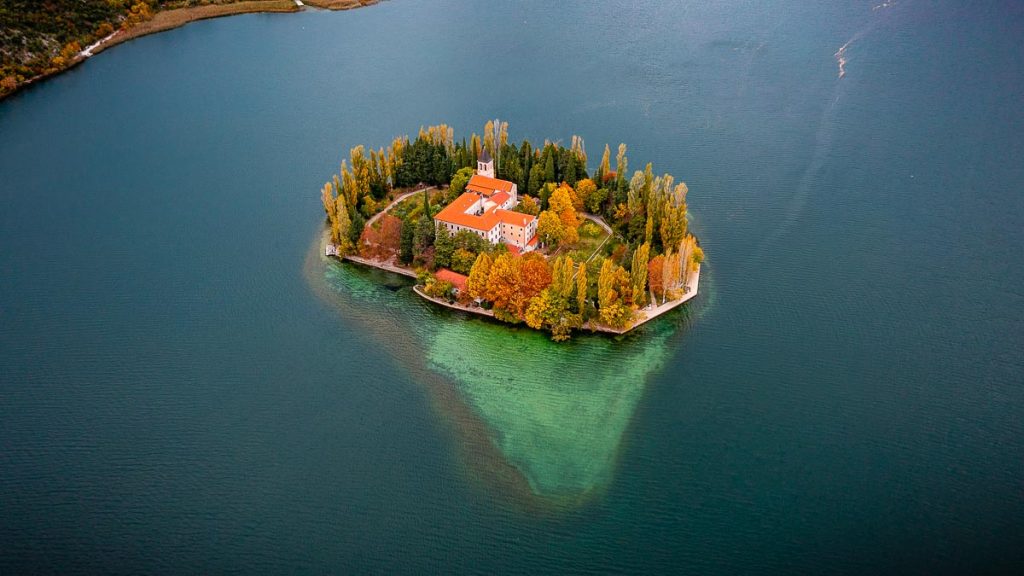 Just a 1.5-hour drive from Split is Krka National Park. Its most unique landmark is Visovac Island, which looks like something out of a fantasy movie. Here you'll find the Franciscan Monastery of Our Lady of Mercy and the Church of Our Lady of Visovac — both around since 1445!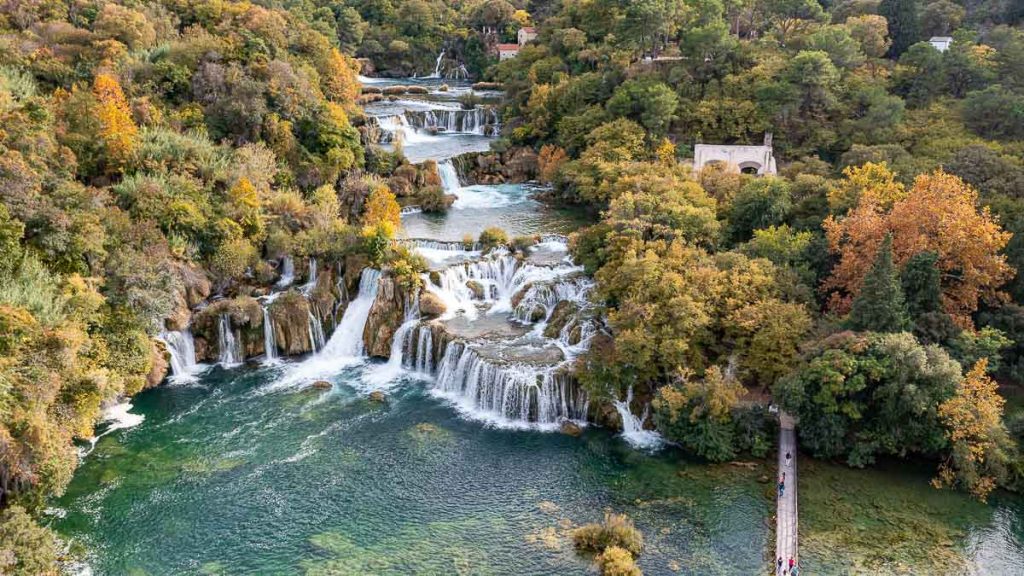 There are seven waterfalls in the park, but Skradinski Buk is the largest and most spectacular. For those hoping for a longer hike, take on one of Krka's 22 hiking trails.
Entrance fee: From 30KN (~S$6.14) – 200KN (~S$41) depending on season
Opening hours: Varies depending on season
How to get there: There are five entrances to Krka National Park. Lozovac is the main entrance (Zagrađe 15, 22222, Skradin, Croatia) and the best way to get there is by car (1hr 11min drive from Split, 3hr 16min drive from Zagreb)
6) Take in Zagreb's history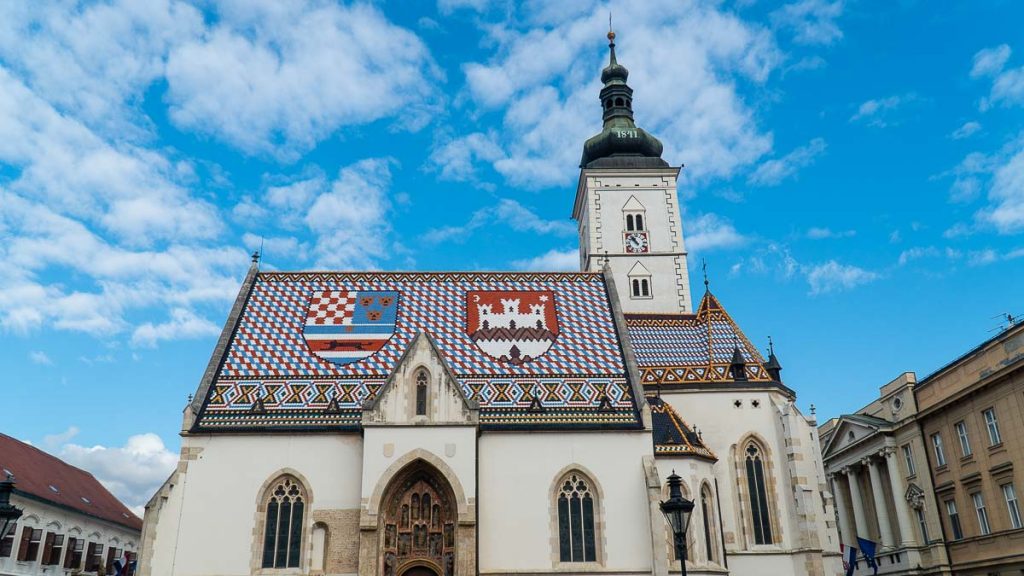 Zagreb is Croatia's capital, with a history of almost a thousand years! Look out for the city's iconic landmarks, like the 13th-century St Mark's Church. The unique tiled roof features the Zagreb's coat of arms — the three-towered city with a star and crescent moon (on the right!).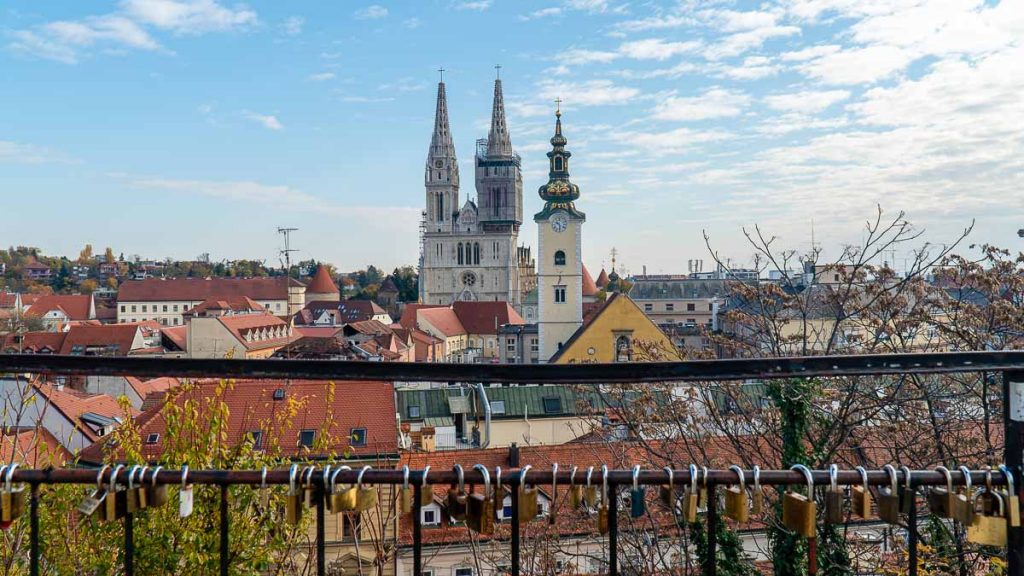 Other notable buildings include the Cathedral of Zagreb and Ban Josip Jelačić Square.
7) Explore Diocletian's Palace in Split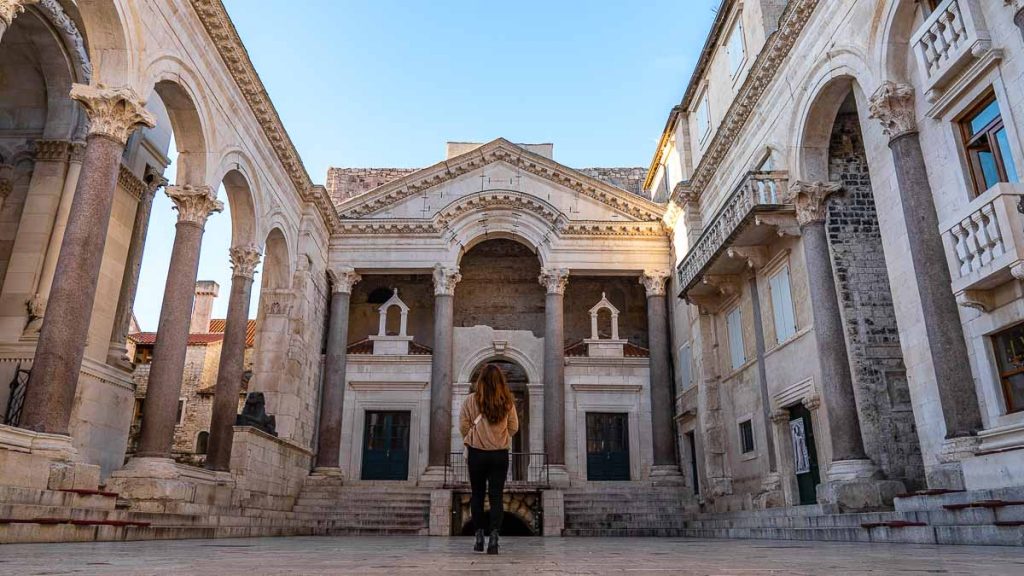 We knew Europe had beautiful old towns, but an old town that's a former palace? That's pretty special.
In AD 305, Roman emperor Diocletian commissioned for a grand palace and fortress to be built in the Illyrian province of Rome (now Croatia). Today, that same palace forms the bulk of Split's historic centre!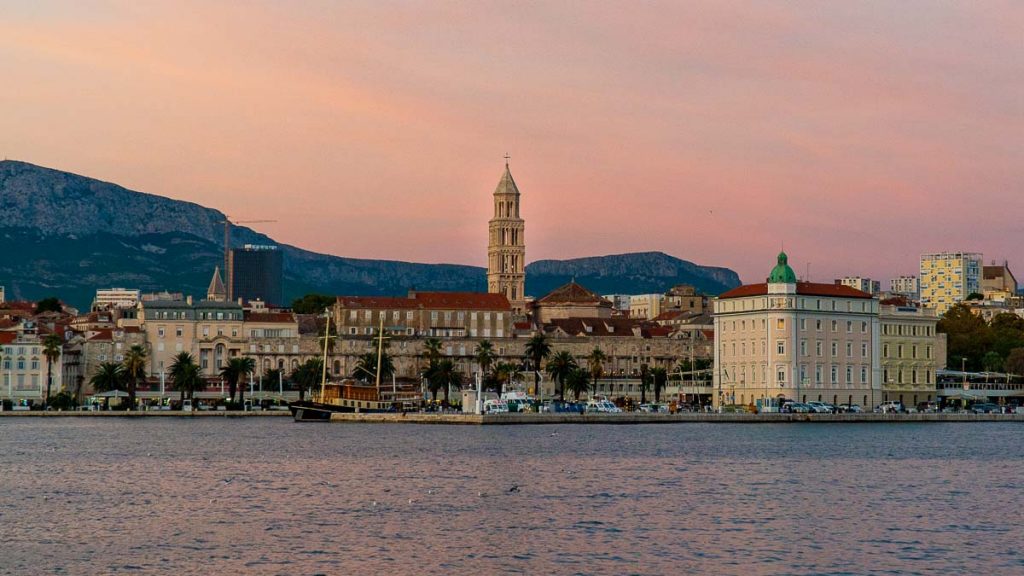 Some architectural elements might cause you to do a double-take (Egyptian sphinxes in Croatia?). Diocletian spared no expense and imported materials from all over! For the best views of this palace-turned-old-town, climb up the bell tower of Cathedral of Saint Domnius.
Cathedral of Saint Domnius
Entrance fee: From 50KN (~S$10.27) depending on which sites you want to visit —tickets can be purchased on-site
Opening hours: 8AM – 8PM (Mon – Sat), 12PM – 6PM (Sun) from 1 Jun – 30 Oct. 9AM – 5PM (Mon – Sat), 12PM – 6PM (Sun) from 1 Nov – 1 Jun
Address: Ul. Kraj Svetog Duje 3, 21000, Split, Croatia (The Cathedral of Saint Dominus towers over the old town, so you can't miss it!)
8) Take a day-trip to the island of Hvar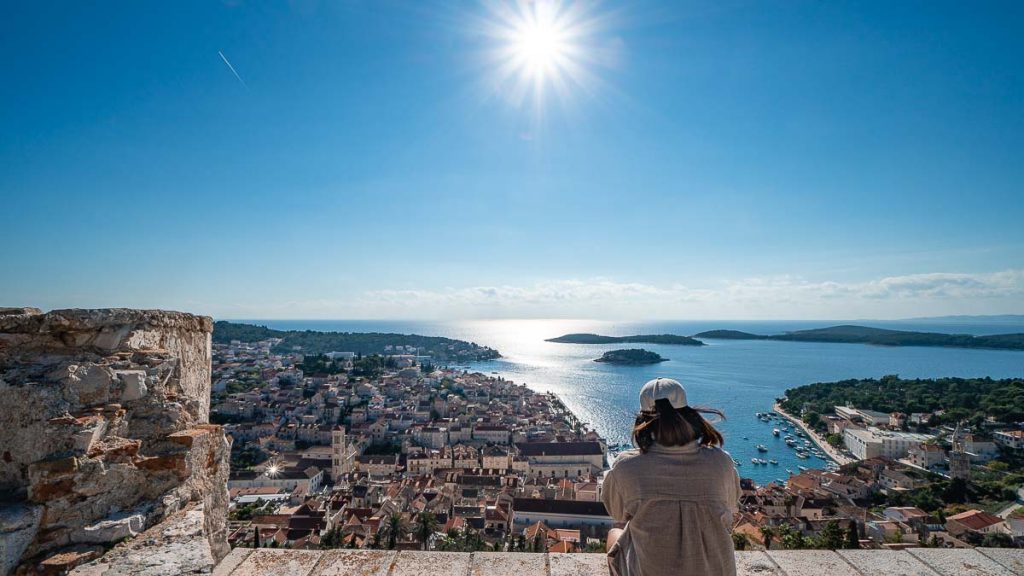 Hvar is mainly known for epic beach parties, but nightlife isn't the only reason to visit. While you're based in Split, take a day-trip to explore this island, just an hour's boat ride away.
First thing to do here is hike up to the 16th-century Fort Fortica (Spanjola Fortress) for unobstructed views of Hvar town and the Adriatic sea. Or visit Stari Grad, Croatia's oldest town — dating back to 384 BC.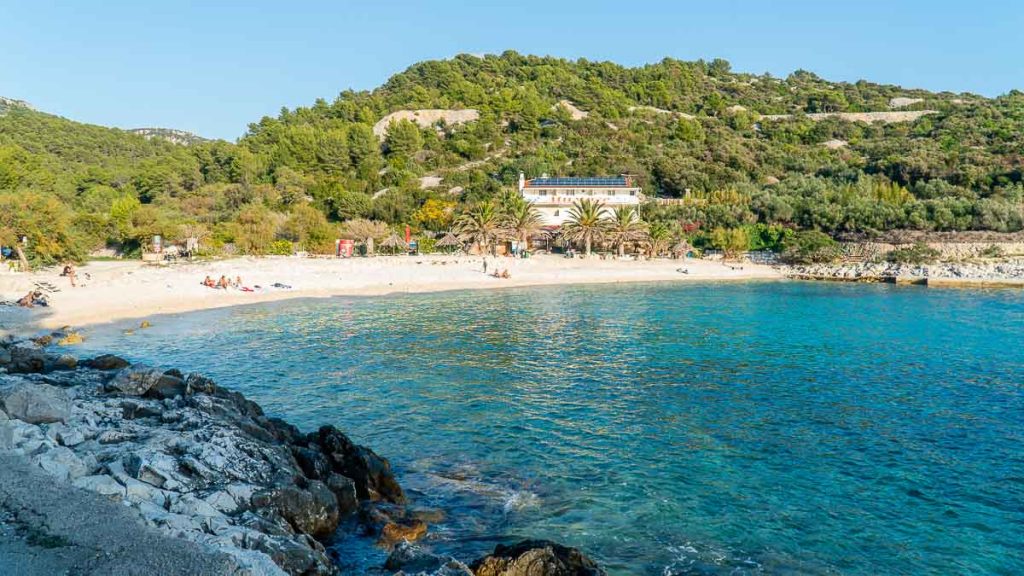 Pokonji Dol Beach, 1.9km away from Hvar Town.
One of the best things to do here, however, is to explore the hidden beaches. Most of Hvar's beaches are located in bays and takes some hiking to get to. Which only makes the views a lot more rewarding!
Fort Fortica
Entrance fee: 50KN (~S$10.27) — Purchase tickets on-site
Opening hours: 9AM – 9PM
Address: Spanjola, Ul. Biskupa Jurja Dubokovica 80, 21450, Hvar, Croatia
9) Go natural rock climbing in Omiš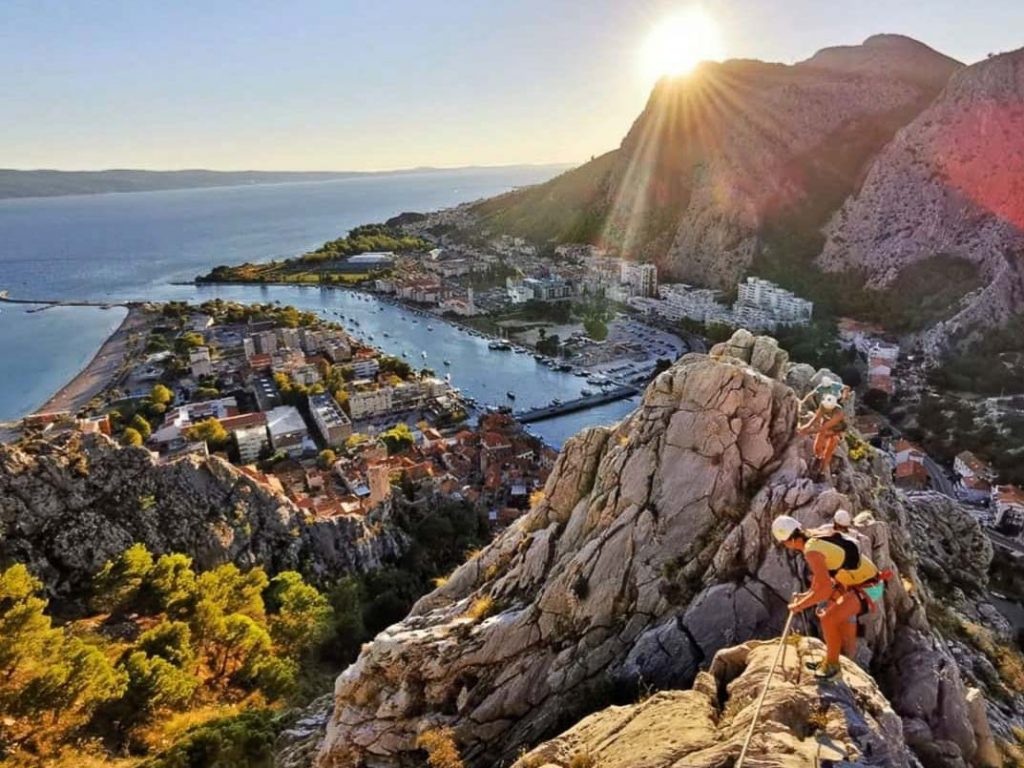 Photo credit: @roko_pribac via Instagram
25km from Split lies the historical town of Omiš. This small town is blessed with towering cliffs and turquoise waters, making it an adventurer's paradise. It's one of the best places in Croatia to go climbing, whether you're new to the sport or a veteran!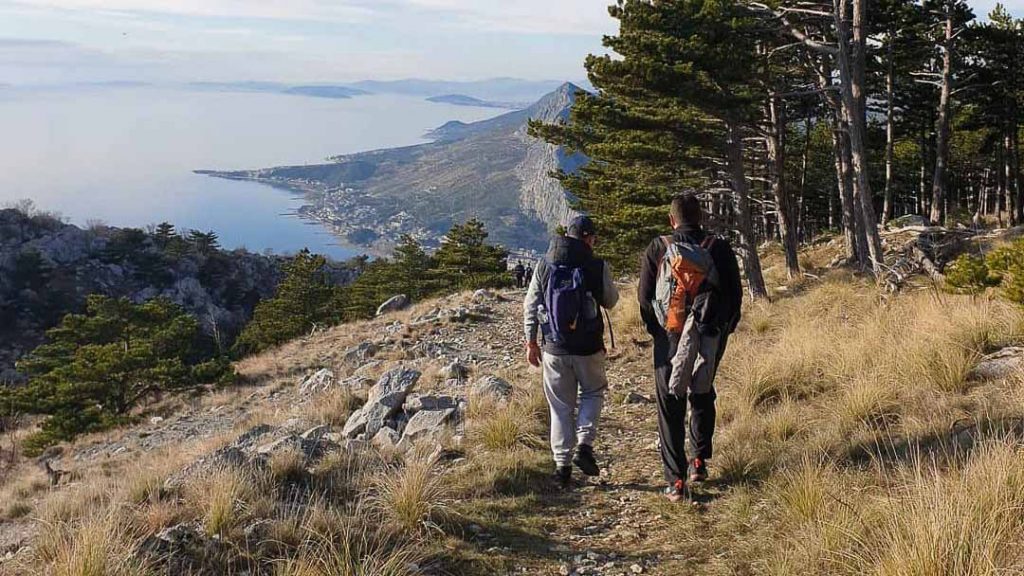 Photo credit: @visitomis via Instagram
Besides climbing, there's a whole platter of outdoor activities to choose from. Go hiking at one of three surrounding mountains (Omiška Dinara, Komorjak and Mosor), river rafting, canyoning or even scuba diving!
Croatia, the perfect post-covid travel destination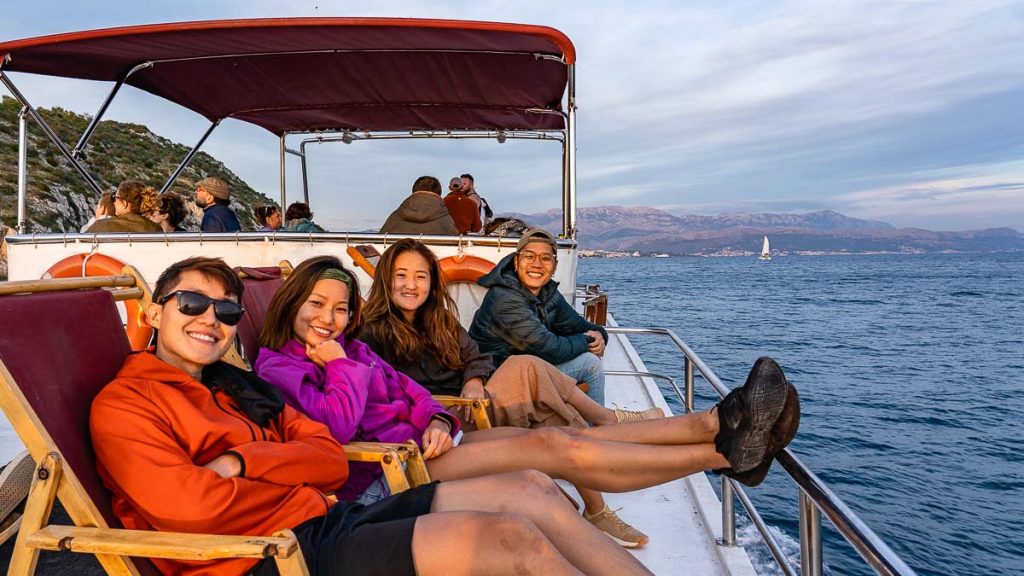 Croatia is like a massive buffet — there's something for everyone! Explore old towns as a starter, pick a couple of thrilling activities for the main and top off your meal with sweet views of mother nature.
Even if you're a picky eater, you're bound to find something you love.
Dreaming of your next vacation? Here's some travel inspiration to get you started:
– Guide to Singapore's Vaccinated Travel Lane (VTL) with South Korea, Europe, and North America
– Singapore-Korea VTL — 13 Essential Things We Wished We Knew Before Planning Our Trip
Know of more awesome things to do in Croatia? Share with us in the comments!
---
Like what you see? Follow us on Facebook, Instagram, YouTube, and Telegram for more travel inspiration!