Here's the 101 on the Taiwan High Speed Rail (THSR) Pass: a travel pass you'll want for exploring Taipei and beyond! Psst, read on to find out how to get 1-for-1 THSR tickets too 🤩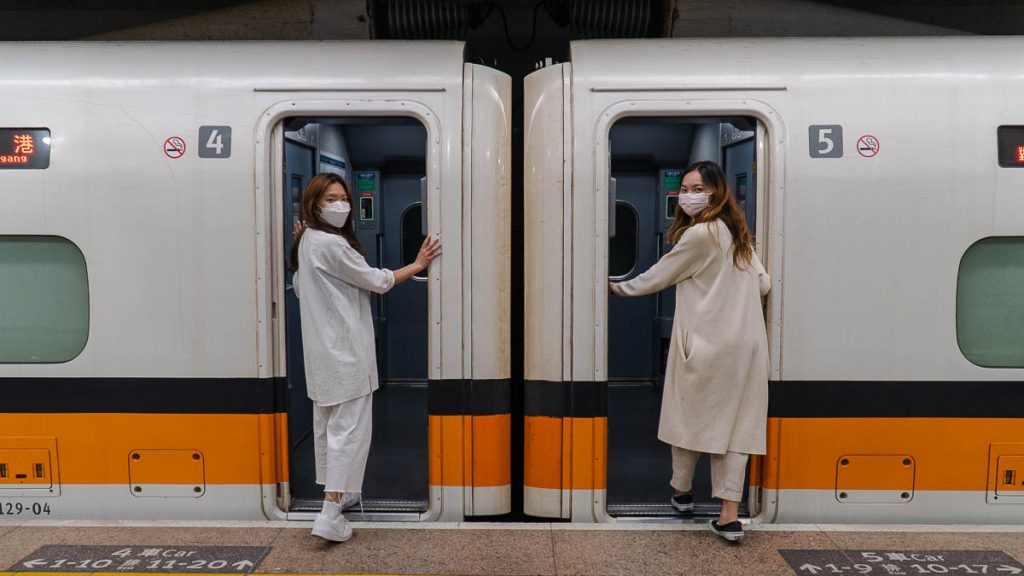 Travelling to Taiwan can be pretty overwhelming. You'll have a laundry list of things you want to do and cities you want to visit, but time and money just aren't on your side.
When we were planning a three-day trip through Taiwan's West Coast, we learned about a golden nugget called the Taiwan High-Speed Rail Pass (THSR Pass) — which saved us a lot of money and time!
Researching about the THSR was a doozy so we hope that this all-in-one guide will help you decide whether or not you should get one!
Do you really need a Taiwan High-Speed Rail (THSR) Pass?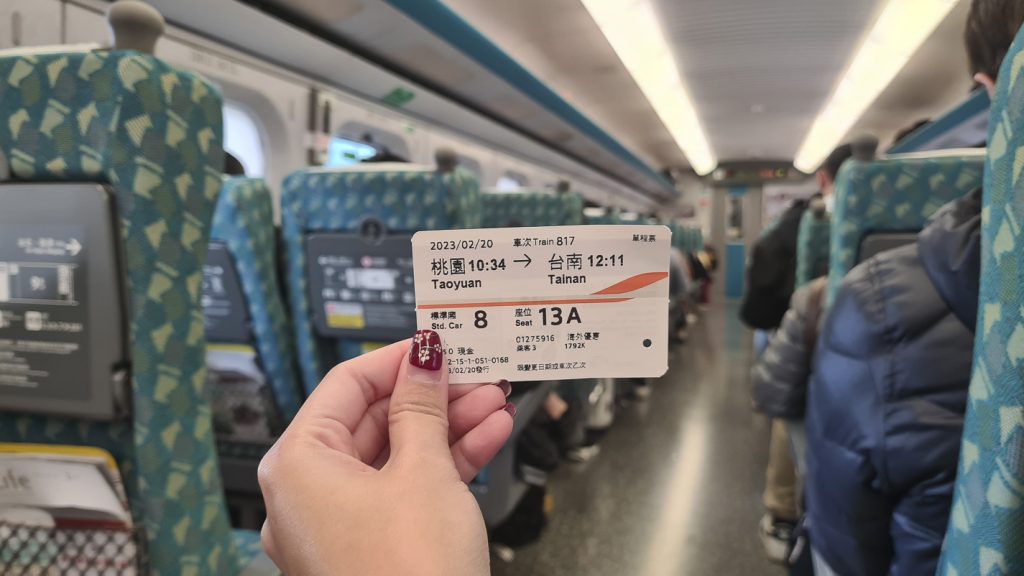 The Taiwan-High Speed Rail offers various ticket options which may be more optimal for you than getting the THSR Pass.
There are two important things to consider to find out if a THSR Pass will save you more money: validity period, and the number of stops.
Validity Period: You'll be able to use the THSR Pass for either two or three days, depending on which one you buy. We explore this more later!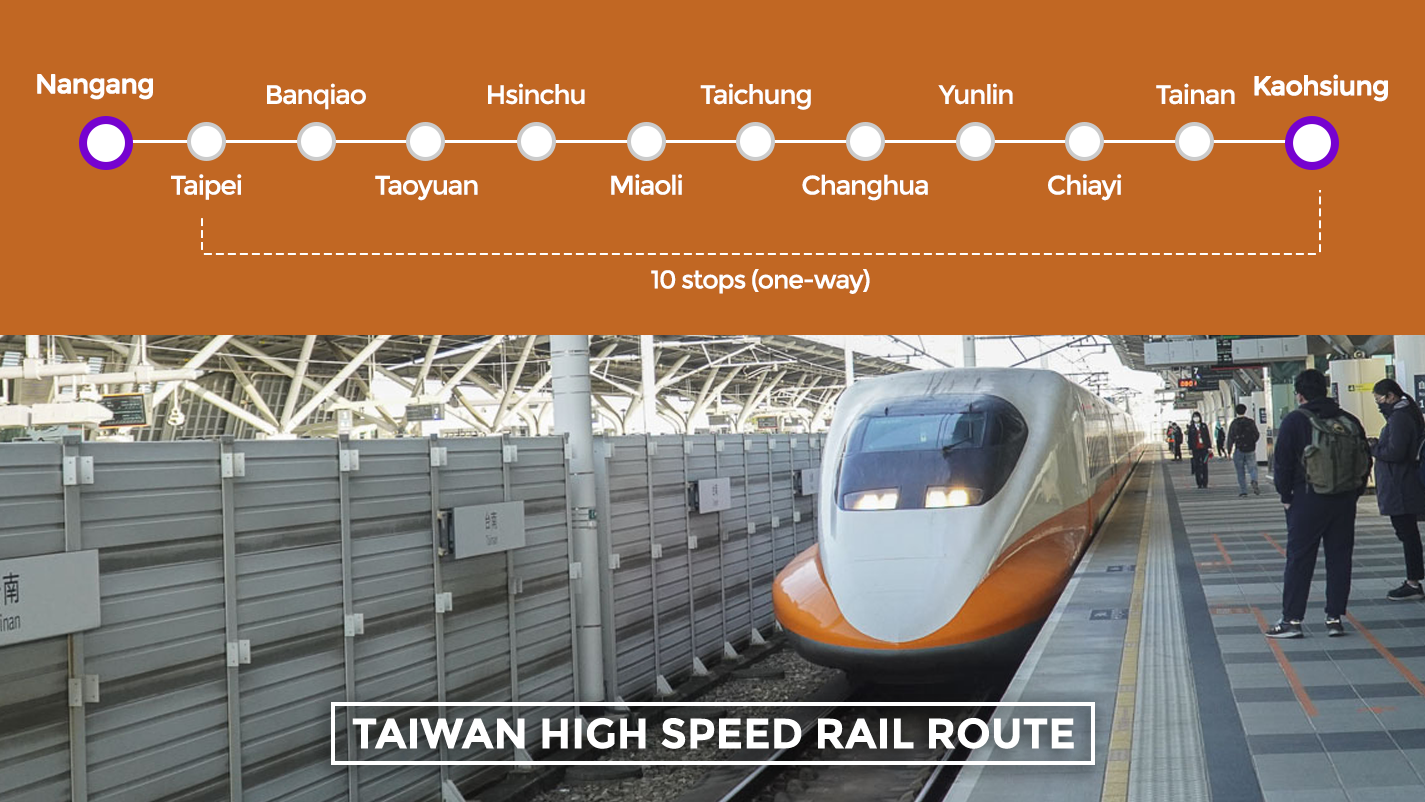 Number of Stops: If you're going through at least 15 stops during your validity period, you'll definitely want a THSR Pass.
For example, a round trip from Taipei to Kaohsiung/Zuoying (20 total stops) will already get you your money's worth if you buy a THSR Only Pass.
A trip with fewer stops, like Taipei to Taoyuan which has only four total stops, would be better with a single-ride ticket.
If you're going for the latter option, don't miss out on a special 1-for-1 THSR promo from now till 31 May 2023! You'll get an extra ticket for free when you purchase a THSR one-way ticket online during this period.
*Note: The promo is only applicable to non-Taiwanese passport holders visiting Taiwan for less than 180 days or with a visa-exempt entry.
*Pro-tip: Check out other deals for Taiwan on Klook, including discounts on attractions like Leofoo Village Theme Park and Miramar Ferris Wheel!
How much will I save if I ride the Taiwan Railway (TRA)?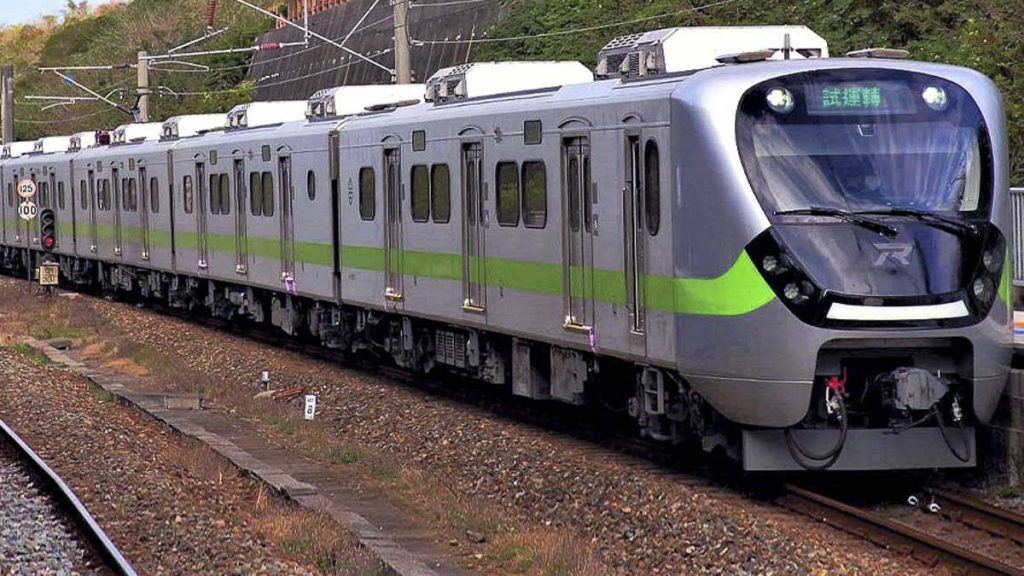 Photo credit: Taiwan Railway Administration
The Taiwan Railway (TRA) is slower than the HSR since it takes on more stops but if you're in no hurry, it's a great alternative to save you more money. Here's a table comparing the approximate travel time and fare between the TRA, and the THSR.
| | | | | |
| --- | --- | --- | --- | --- |
| Route | TRA Time | THSR Time | TRA Fare | THSR Fare |
| Taoyuan to Tainan | 3 hr 54 min | 1 hr 22 min | NT$671 | NT$1,190 |
| Taipei to Kaohsiung | 5 hr 2 min | 2 hr 14 min | NT$843 | NT$1,490 |
| Chiayi to Tainan | 1 hr 5 min | 18 min | NT$90 | NT$280 |
| Taipei to Taoyuan | 29 min | 21 min | NT$42 | NT$160 |
Use the Taiwan Railway fare calculator to check how much it will take to get to your destination.
*Pro-tip: The schedule inquiry tool helps you find out which TRA train/s passes by your destination. Then compare this number with how much you'd be spending via the THSR by viewing their fare table.
Which THSR Pass should I get?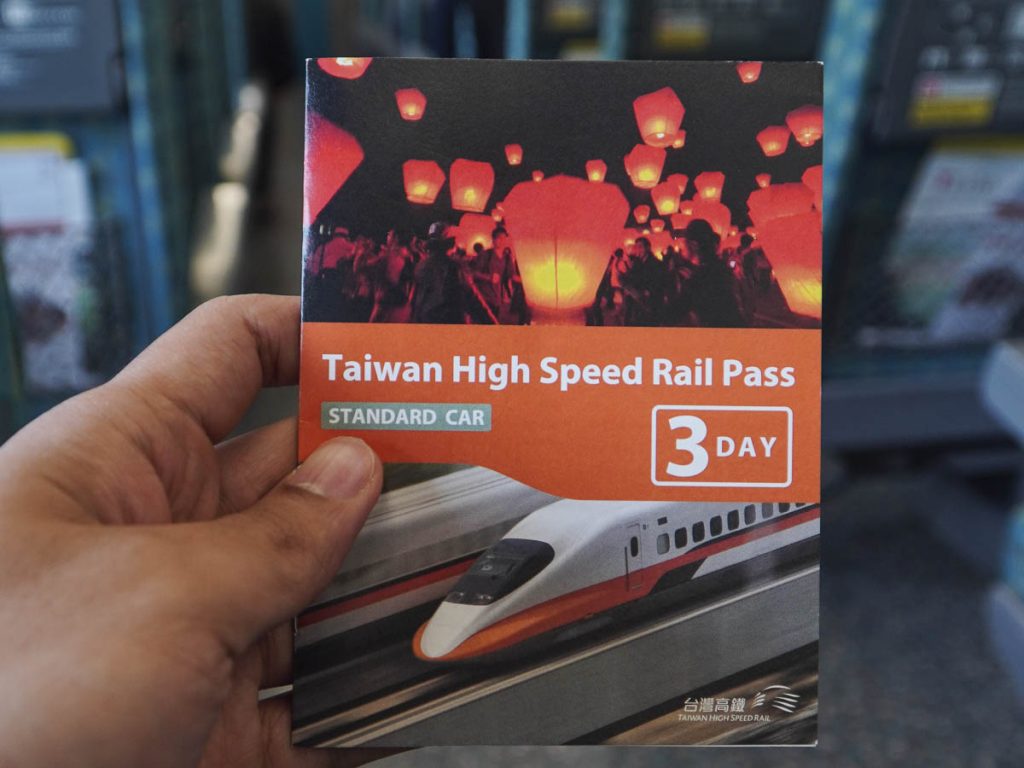 There are four types of THSR passes, all with unlimited access to the Taiwan High-Speed Rail which runs along the West Coast. The biggest difference is the number of days they are valid for, and whether or not it has access to Taiwan Railway trains, which allow you to explore both the East and West Coasts of Taiwan.
How do I purchase a THSR Pass?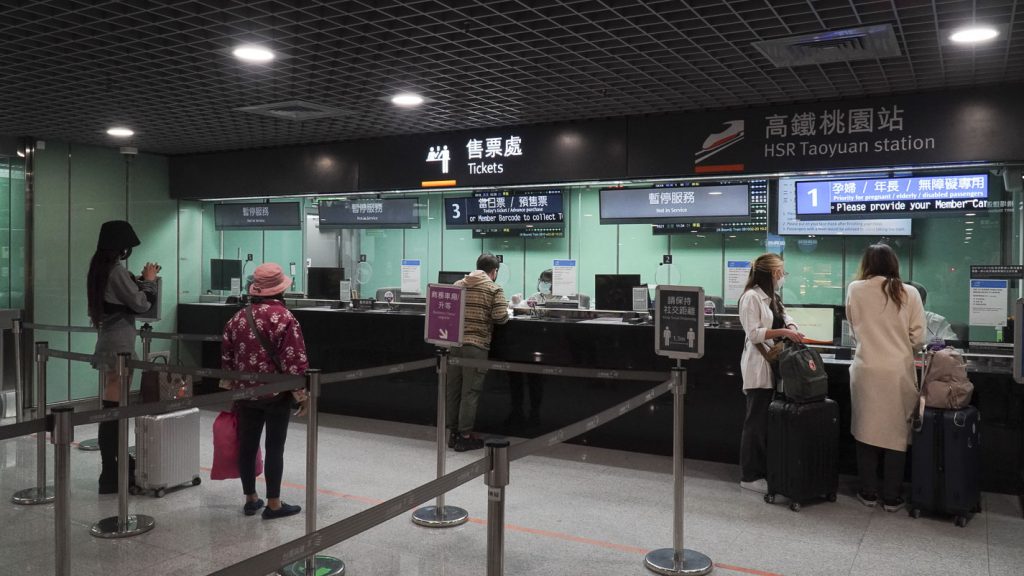 Passes can be purchased online so you can make seat reservations early!
I booked my 3-Day THSR Pass via Klook which made it easier to redeem once I got to Taiwan. After purchase, they emailed me a voucher with a redemption code. All I had to do was present the voucher along with my passport at a THSR station ticket counter.
The process was quick, and eliminated the need for any long back and forth with any personnel at the ticket counter!
If you're planning to pre-book your tickets, you can redeem your pass online from the THSR official website before your trip. Click on the Manage tab and key in the redemption code which you can find in your Klook electronic voucher.
However, you'll still have to collect your physical pass from a THSR ticket counter (with your passport and accompanying entry document) to board the train.
For flexible day passes (e.g. Flexible 2-Day Pass), you'll have to confirm at the ticket counter which days you'll be utilising the pass.
Read also: The Ultimate THSR Taiwan Food Guide: 25 Must-eats in Taipei, Taichung, Tainan, and Kaohsiung
THSR route and train schedule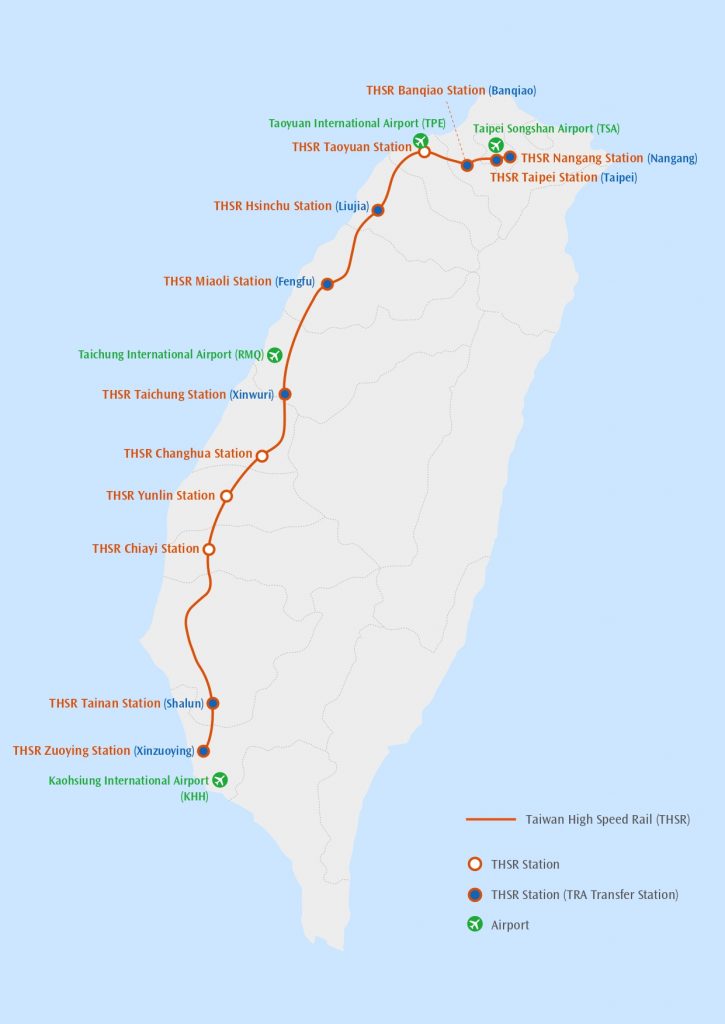 Photo credit: THSR Pass website
To be absolutely sure that you're taking the right train, check the timetable on the Taiwan High-Speed Rail's official website to plan your itinerary!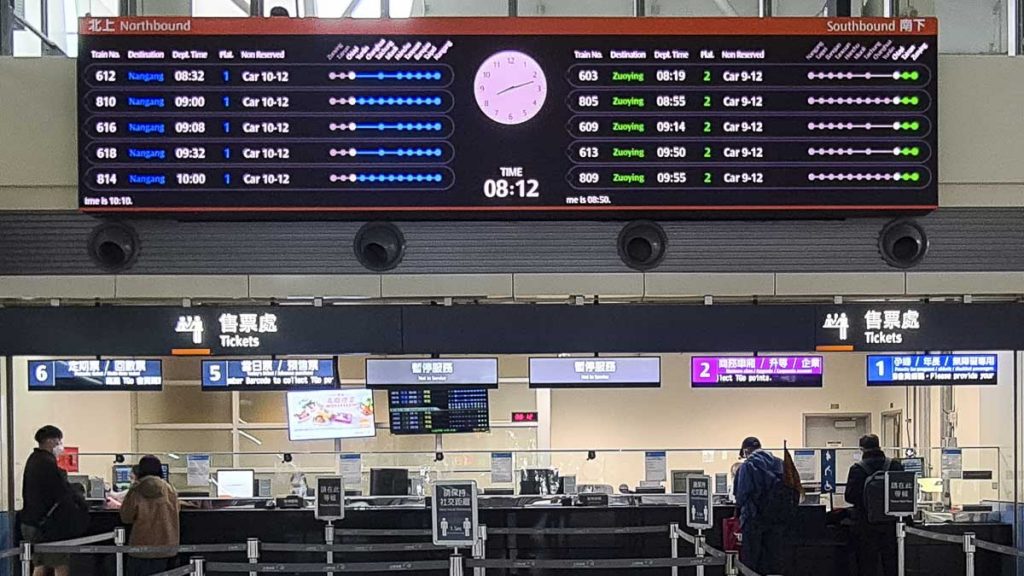 Every THSR station has signboards scattered throughout the station (above the ticket counter and beside the escalator) detailing the route that the trains will take. You will be able to find their expected departure and arrival times through them.
How do I reserve seats?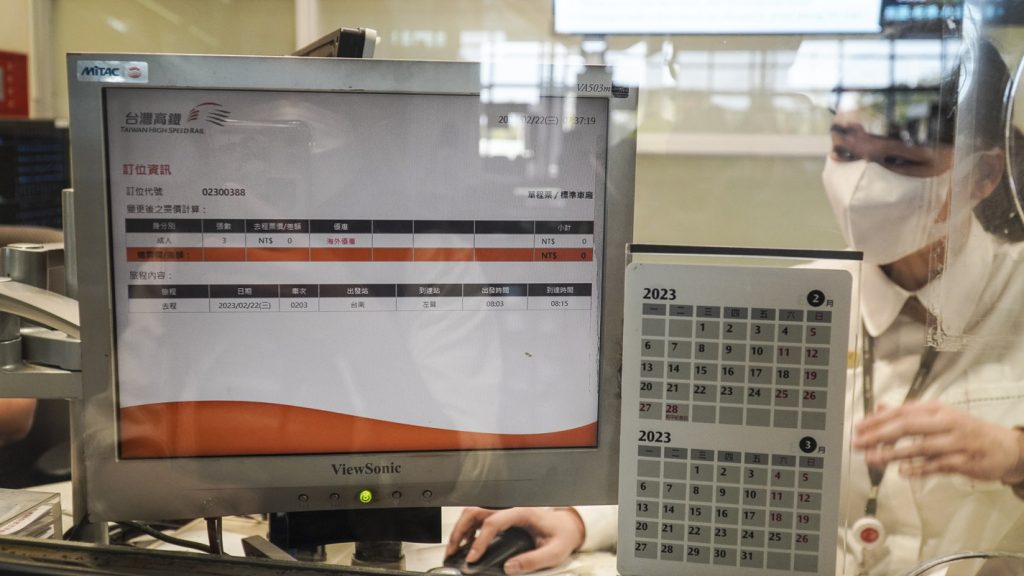 For rides over an hour long, like from Taoyuan to Tainan, make sure to book your seat reservations early — all the THSR passes come with free unlimited seat reservations.
We visited Taiwan during an off-peak season so we didn't need to reserve until the morning of our train departure. But during the holidays, the train can get pretty full so we recommend reserving your seat at least 36 hours ahead.
You can reserve a seat within 90 days from the day your voucher was issued (even before collecting the physical pass), up till an hour before train departure.
Online: Make a reservation through the Manage tab of the official website.
Physical: You can also just head to the ticket counter to reserve a seat, instead of doing it online. They will update your physical pass with details about your departure.
*Pro-tip: Only three cars (Cars 10 to 12) are allotted for free seating, and they can get pretty full during the holidays. Be sure to reserve early!
Getting on the THSR
Once you've gotten your physical THSR Pass, simply present your pass to the officer at the gates, along with your passport, and valid entry document (if applicable) to them and they will open a gate for you! You will need this every time you hop on the THSR train.
Read also: 8D Taiwan Itinerary: Insider's Guide to Hidden Adventures from Taipei to Kaohsiung via THSR
Finding the right platform and seat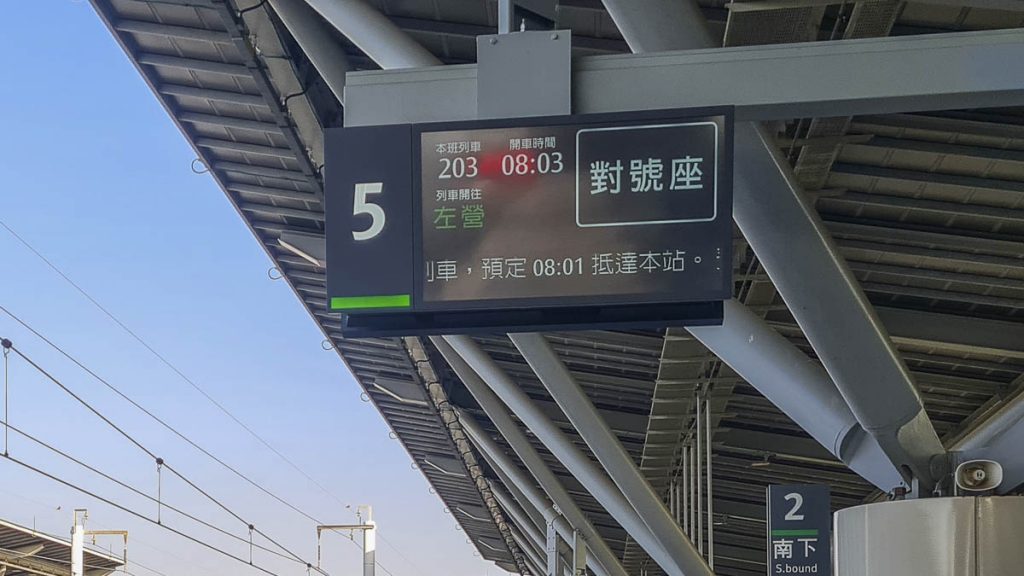 Once you collect your physical pass with the updated departure information, locate the electronic signboard to find your train car number.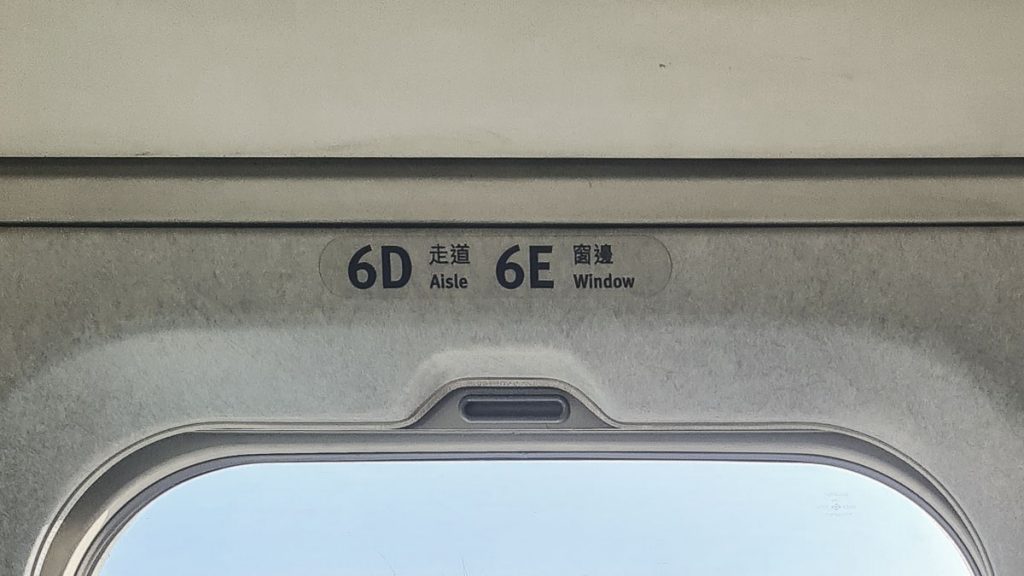 For reserved seating, you can find your seat number at the top of the window.
Frequently Asked Questions
1) Where can I go with my THSR Pass?
With the THSR, you can explore a lot of gems on the West Coast or southern parts of Taiwan. Check out our Taiwan guides and itineraries! Here are some iconic attractions you may want to add to your itinerary:
Alishan Forest (Chiayi)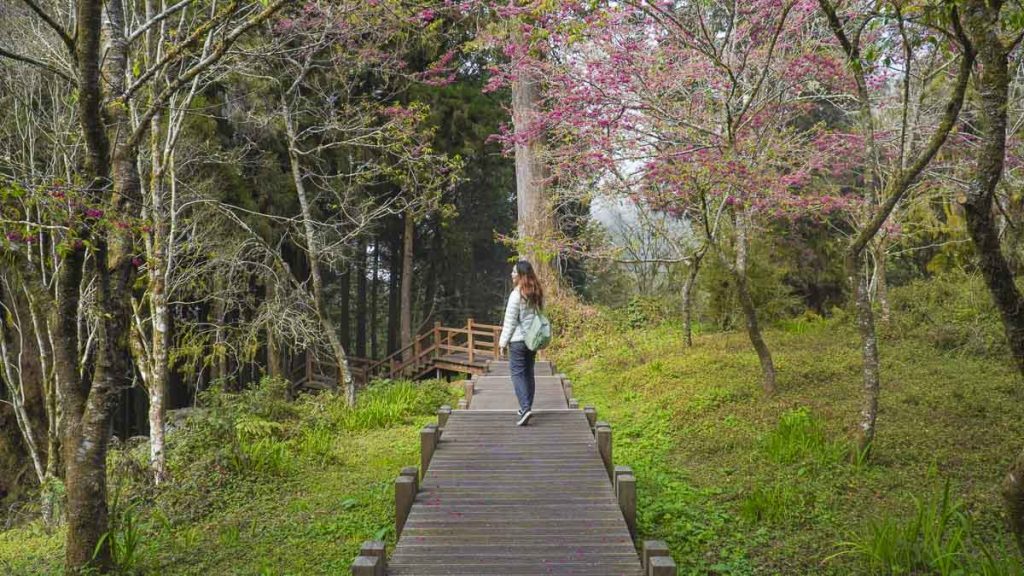 The quiet and tranquil Alishan Forest is a great place to disconnect from the city with scenic train rides, and various walking trails under the tall trees. Visit around March to April to experience a cherry-blossom-themed day trip from Taipei.
Address: 605, Taiwan, Chiayi County, Alishan Township, 59號
How to get there: Take the THSR to Chiayi Station, then walk to the Chiayi Bus Station. Take a 2hr bus ride to Alishan via the Taiwan Tourist Shuttle Bus 7322.
Fire Mountain (Tai'an)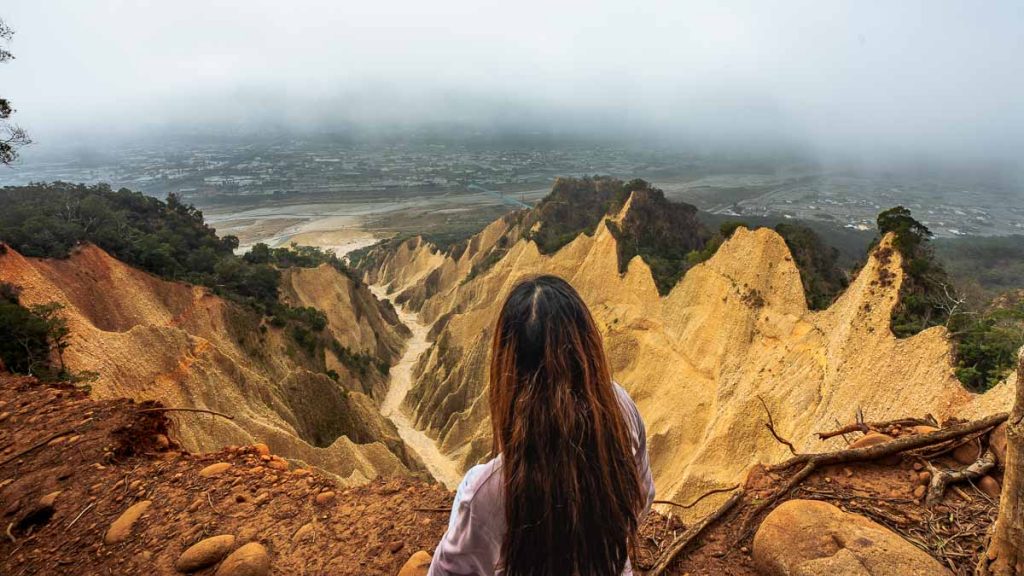 Hike up Fire Mountain to take in the Grand Canyon-esque landscape. The trail is fit for beginners which makes it a great day trip destination for family and friends alike.
Address: Jianfeng Rd, Sanyi Township, Miaoli County, Taiwan 367
How to get there: Take the THSR to Taichung Station, then the MRT to Tai'an Station. From Tai'an Station, take Bus 839 to Bogongkeng and walk 10 mins.
Cijin Island (Kaohsiung)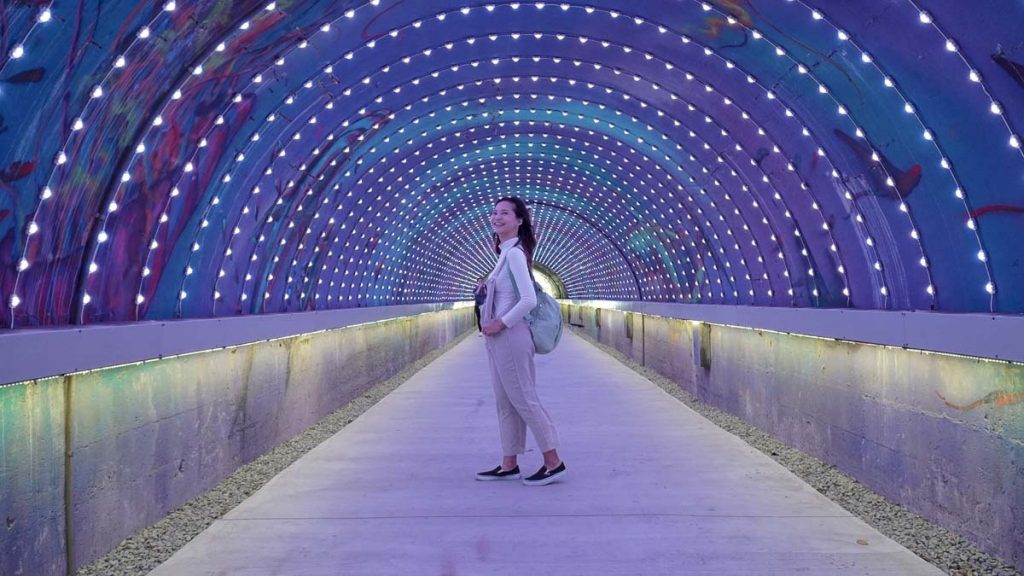 A 5-minute ferry ride from Kaohsiung will lead you to the charming Cijin Island. Popular photo spots here include the Cijin Star Tunnel, Rainbow Church, and the breathtaking view of the city skyline from the Kaohsiung Lighthouse!
Address: No.10, Hai'an Rd., Qijin Dist., Kaohsiung City 805, Taiwan
How to get there: Take the THSR to Kaohsiung/Zuoying Station, then take Bus R52 to Shaochuantou. Walk 3mins to Gushan Ferry Station and take the ferry to Cijin Island.
Jiufen Old Street (Jiufen)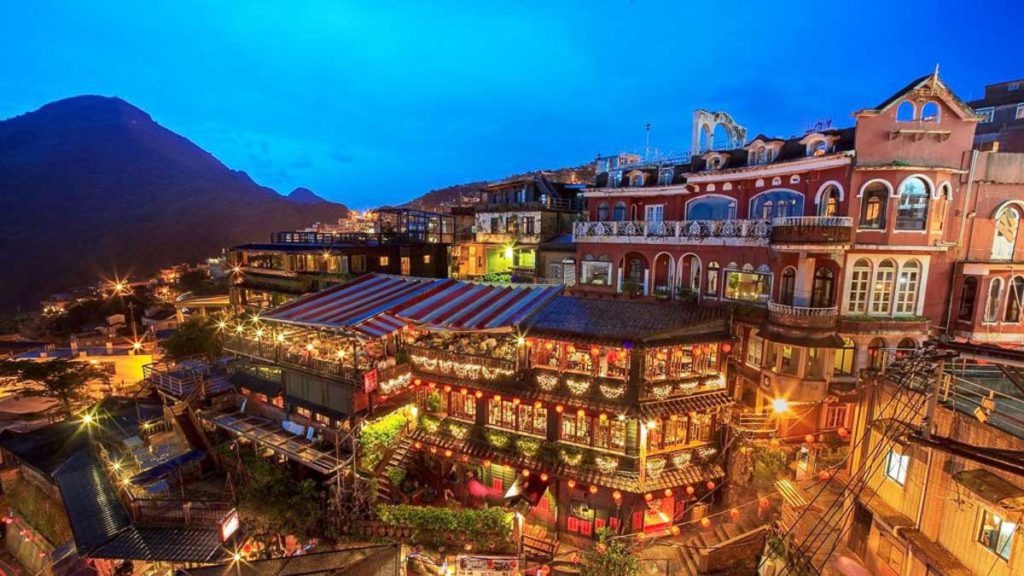 Try Taiwan's street food on a day trip to Jiufen and explore Old Street! This mountain town built by the Japanese is reminiscent of the animated classic Spirited Away with lanterns and cobblestone walkways everywhere.
Address: Jishan St, Ruifang District, New Taipei City, Taiwan 224
How to get there: Take the THSR to Taipei Station, then take the TRA to Ruifang Station. Take Bus 788, 827, or 1062 to Jiufen Old Street.
Read also: Taipei Day Trip: Shifen & Jiufen Guide To All The Must-Eat-See-Dos
Sun Moon Lake (Nantou)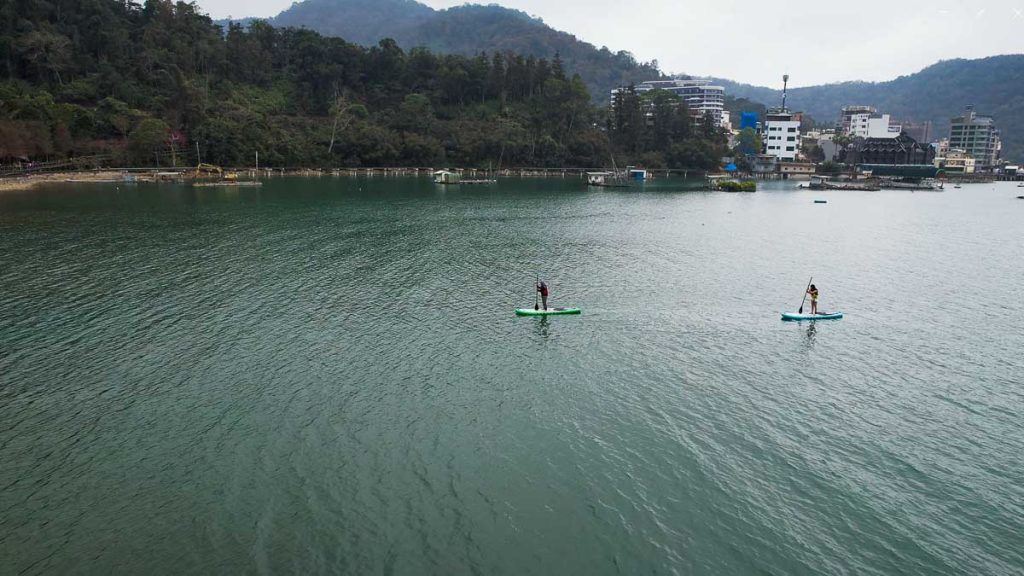 Sun Moon Lake is the biggest lake in the country with clear waters and a beautiful view of the mountains. There are many things to do here like stand-up paddleboarding, visiting Wen Wu Temple, and trying their famous black tea!
Address: Yuchi Township, Nantou County, Taiwan
How to get there: Take the THSR to Taichung Station, then take Nantou Bus 6670 to Sun Moon Lake.
Some itineraries and guides to help plan for your Taiwan trip:
– 8D Taiwan Itinerary: Insider's Guide to Hidden Adventures from Taipei to Kaohsiung via THSR
– 9D Taiwan Itinerary Under S$120/day From Taipei to Kaohsiung
– 21 Unique Things to Do in Taiwan's West Coast — Muslim-friendly Guide to Exploring Iconic Spots and Hidden Gems
2) Can I eat inside the THSR?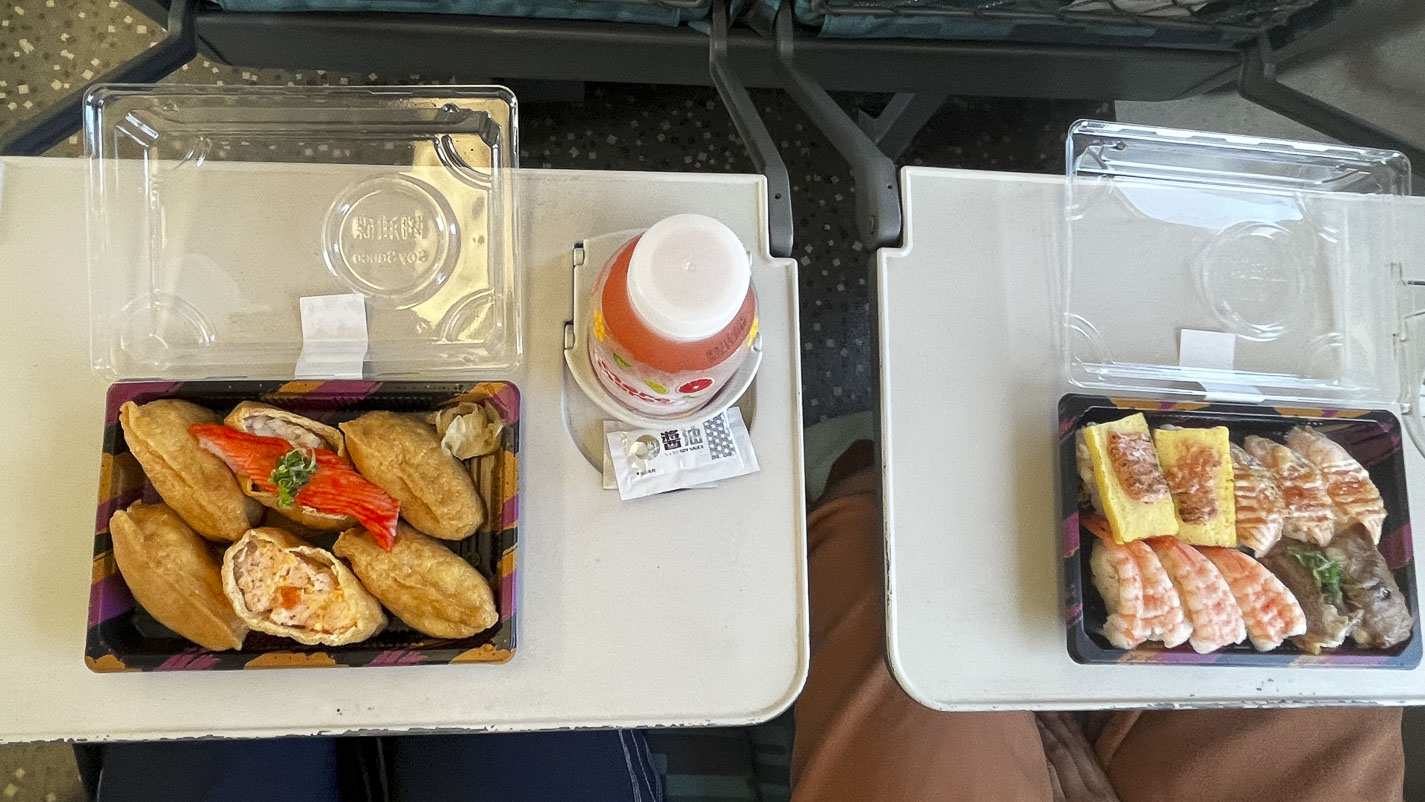 Jam-packed itinerary and have no time to eat? Good news is, every seat inside the Taiwan High-Speed Rail comes with its own fold-down tray table, so you can enjoy your meals on board as long as the smell of the food isn't too pungent.
3) What amenities can I enjoy on the THSR?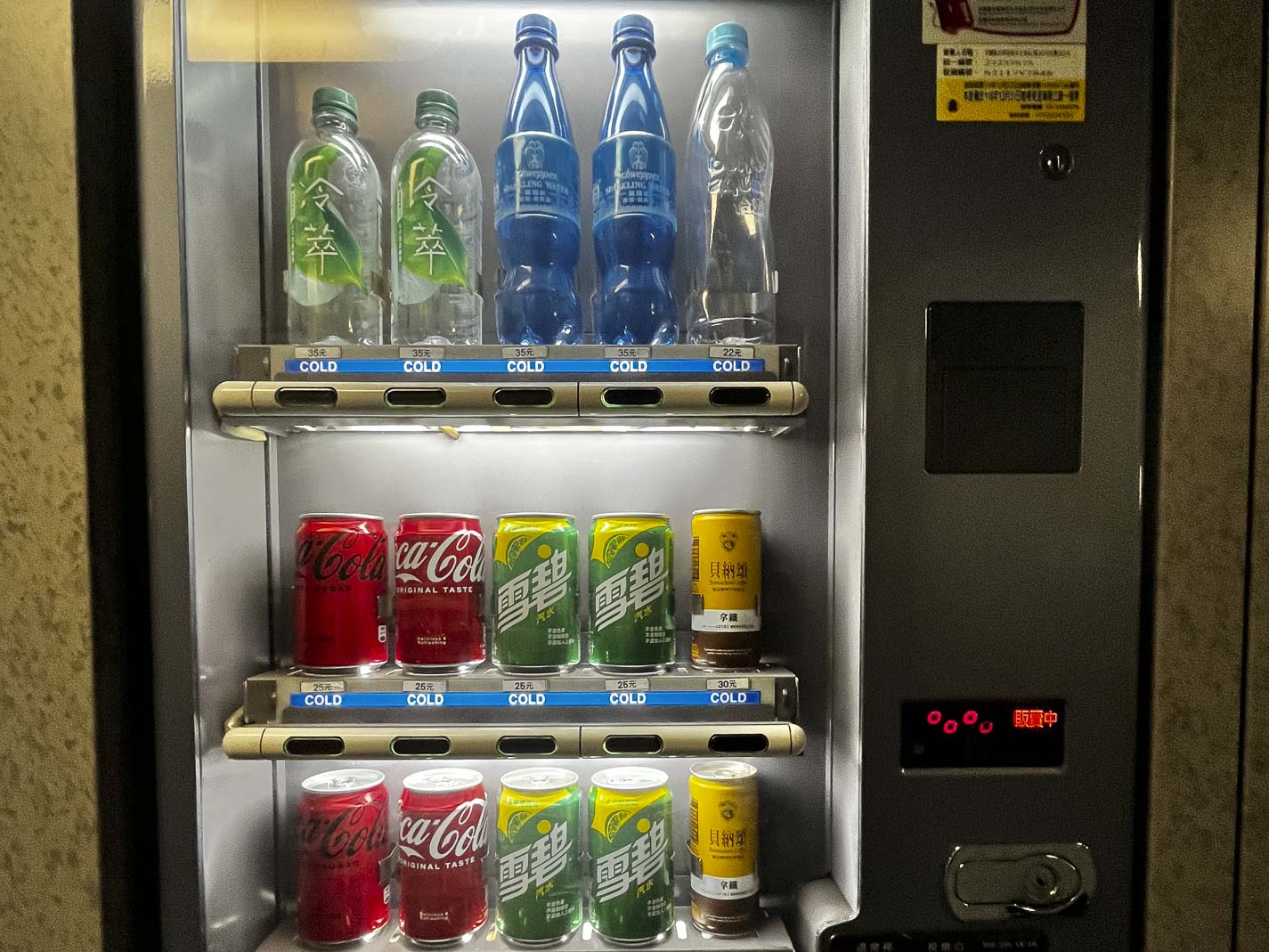 The Taiwan High-Speed Rail is loaded with various amenities including toilets, free WiFi, charging stations in Cars 4 and 12, vending machines, and even a food trolley service!
4) Can I modify or cancel my THSR reservation?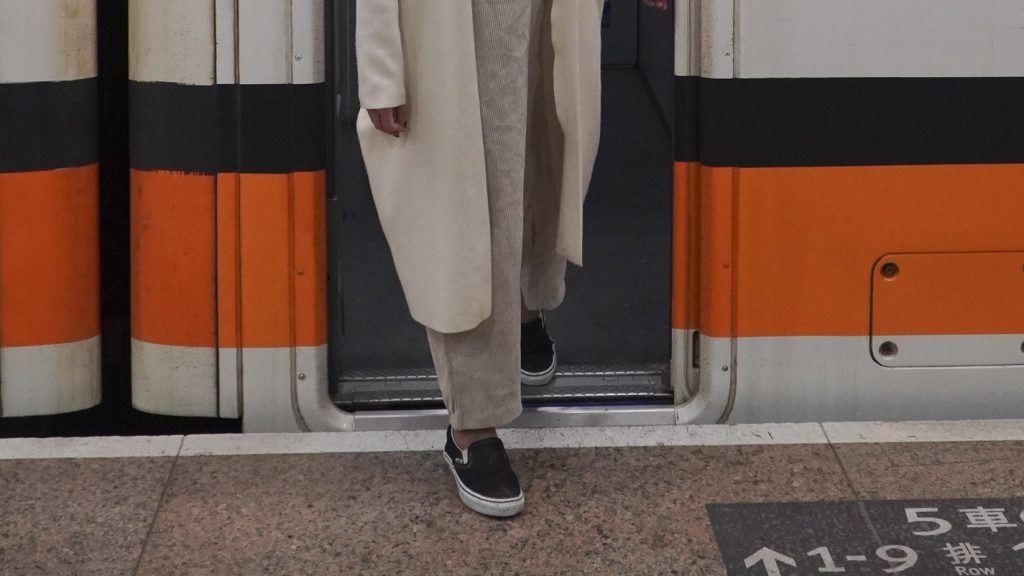 If you are using the THSR Pass, you can cancel or modify your reservation as much as you please without any charges.
Reservations can be modified on the Manage tab of the THSR Pass website, or any HSR Station ticket counter at least 30 minutes before the train departs.
Modifying your reservations on a single-ride ticket is free the first time only, while subsequent changes will incur a NT$20 handling fee.
Cancelling a reservation is free only if you have not collected your physical ticket yet. Otherwise, you will incur a similar fee of NT$20. You can collect your refund at any THSR ticket counter.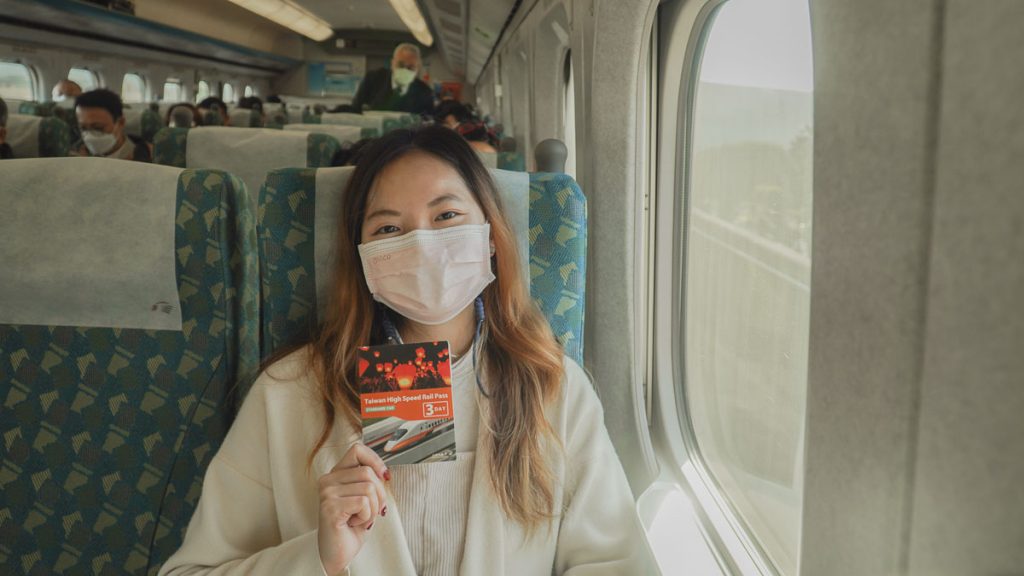 We hope this THSR Guide is helpful for planning your own Taiwan adventures! Did we miss anything out? Let us know in the comment section below!
---
This post was brought to you by Klook.
Like what you see? Follow us on Facebook, Instagram, YouTube, and Telegram for more travel inspiration!