Not your typical 'Netflix and chill' Singapore staycation.
If you love chasing thrills and being outdoors with your significant other, this 3D2N Singapore staycation is just what you'll need. We've come up with heart-pumping, blood-flowing, and sweat-dripping activities that are sure to spice things up!
Pick your home for the night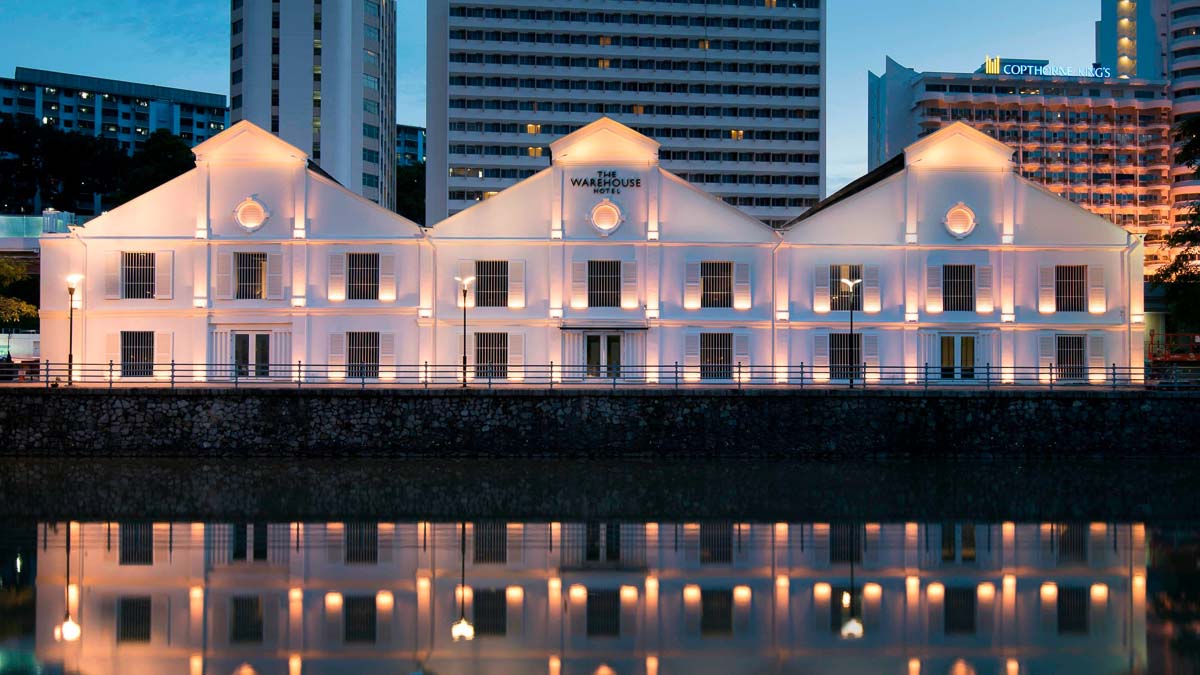 Photo credit: The Warehouse Hotel
The Warehouse Hotel and lyf Funan are two exciting Singapore staycation spots in the Civic District. A perfect base for your action-packed 3D2N itinerary.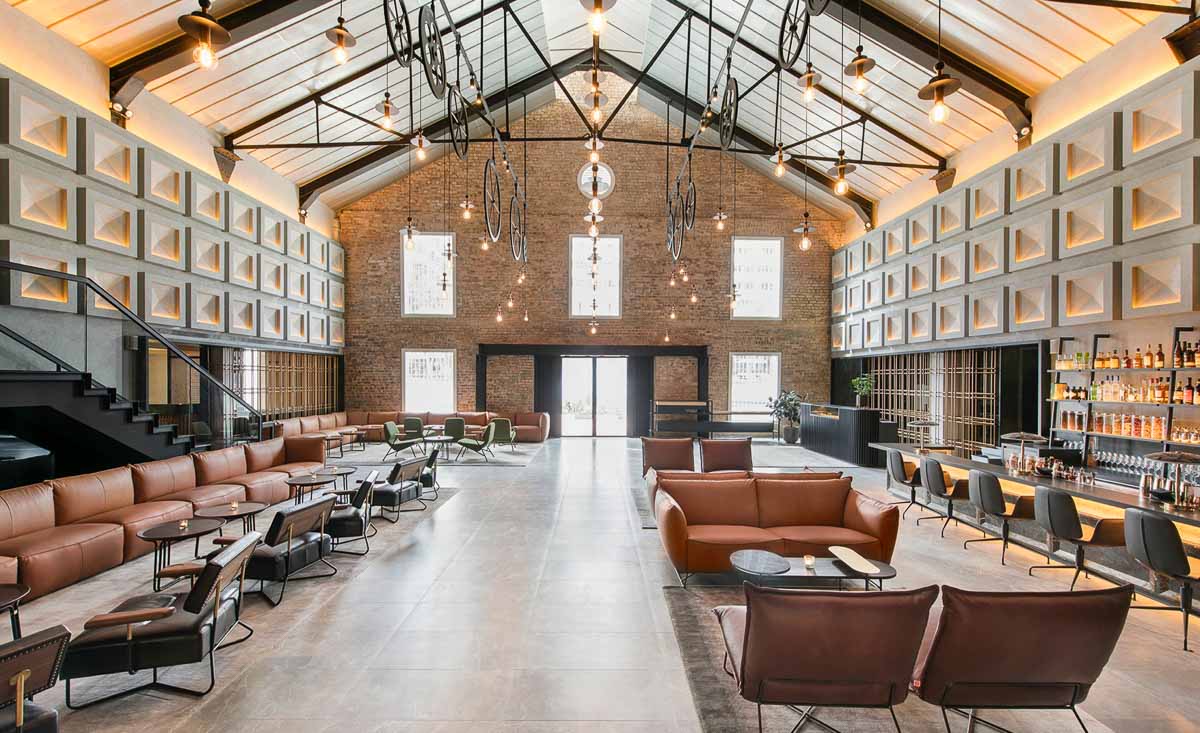 Photo credit: The Warehouse Hotel
The Warehouse Hotel sits along the Singapore River, in a heritage building that was constructed in 1895. It retains its original silhouette, with peaked roofs and large shuttered windows. The interior is just as photogenic, adorned with chic, vintage-inspired decor.
Today, The Warehouse Hotel is a luxe hotel under The Lo & Behold Group (the same group behind Overeasy and Tanjong Beach Club)!
For this itinerary, we recommend getting the 3D2N Warehouse Staycay package. For ~S$715, you'll get two nights in the Warehouse Loft. Plus, daily breakfast, an S$80 F&B credit, bespoke cocktails, and late checkout!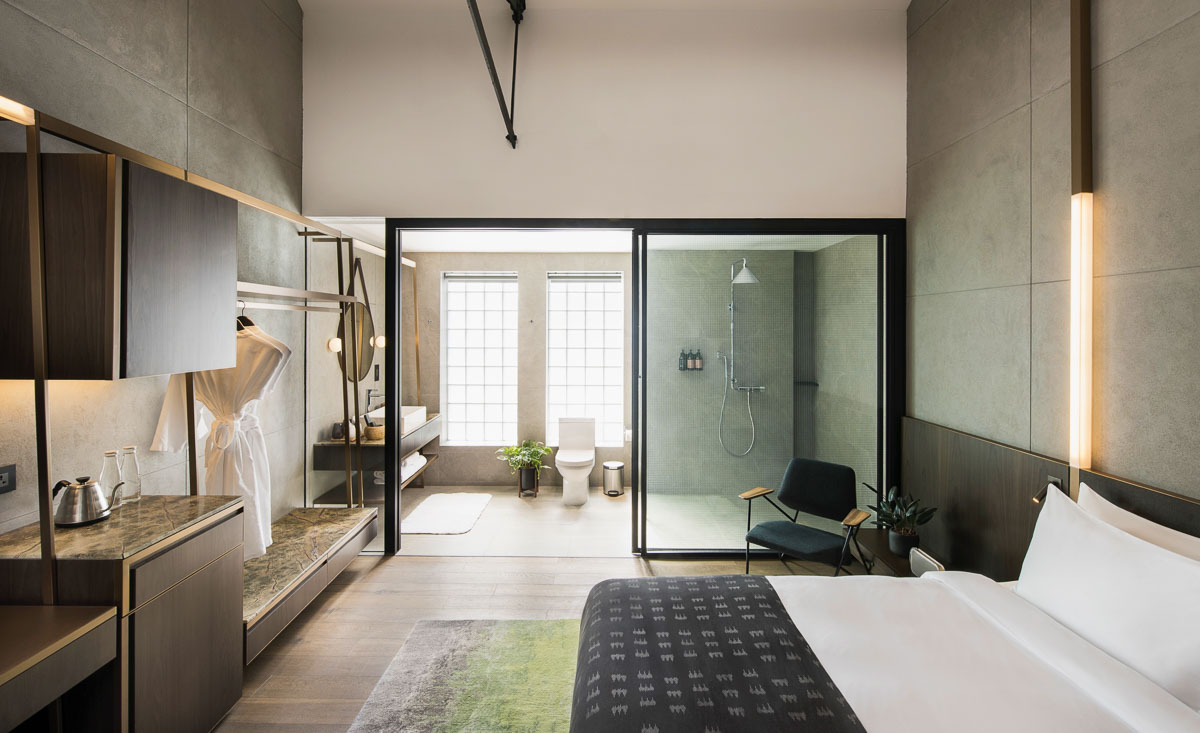 The Warehouse Loft. Photo credit: The Warehouse Hotel
A single night in the Warehouse Loft (with breakfast) already costs S$400–S$600 on the weekends, so this two-night package is a lot more value-for-money.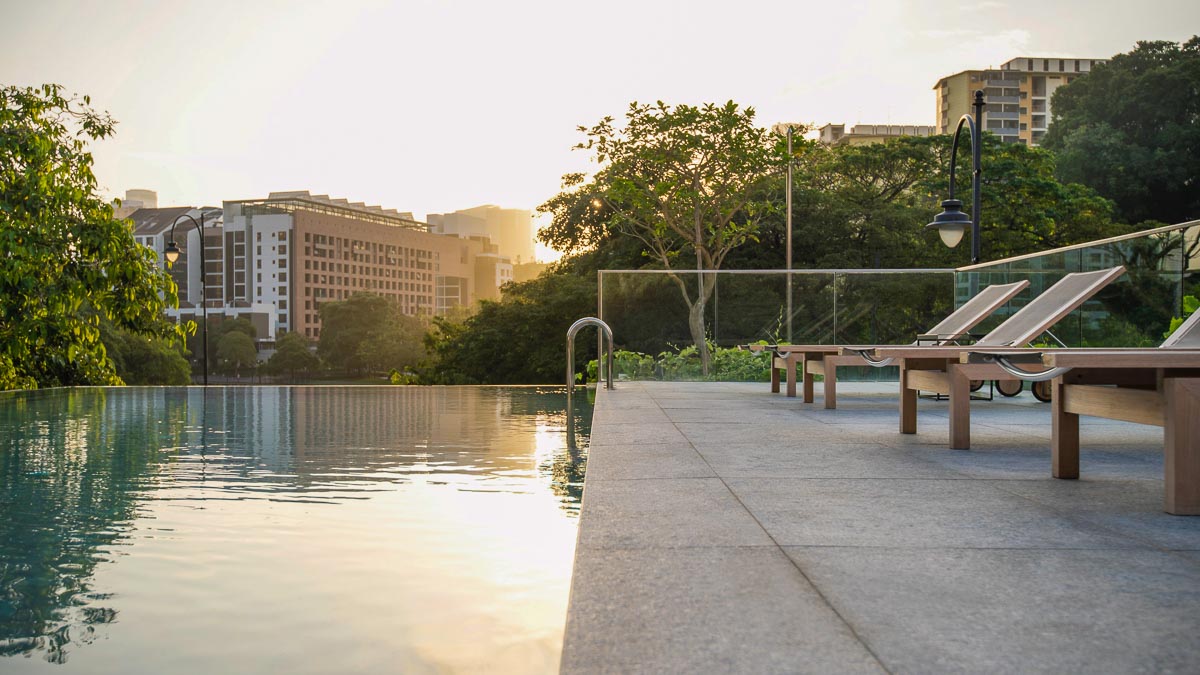 You get this gorgeous infinity pool too! Photo credit: The Warehouse Hotel
Cost: from ~S$400/night or ~S$715 for the 3D2N package (incl. S$80 F&B credit)
Check-in timing: From 2PM; check out by 2PM
How to get there: 10min walk from Fort Canning MRT Station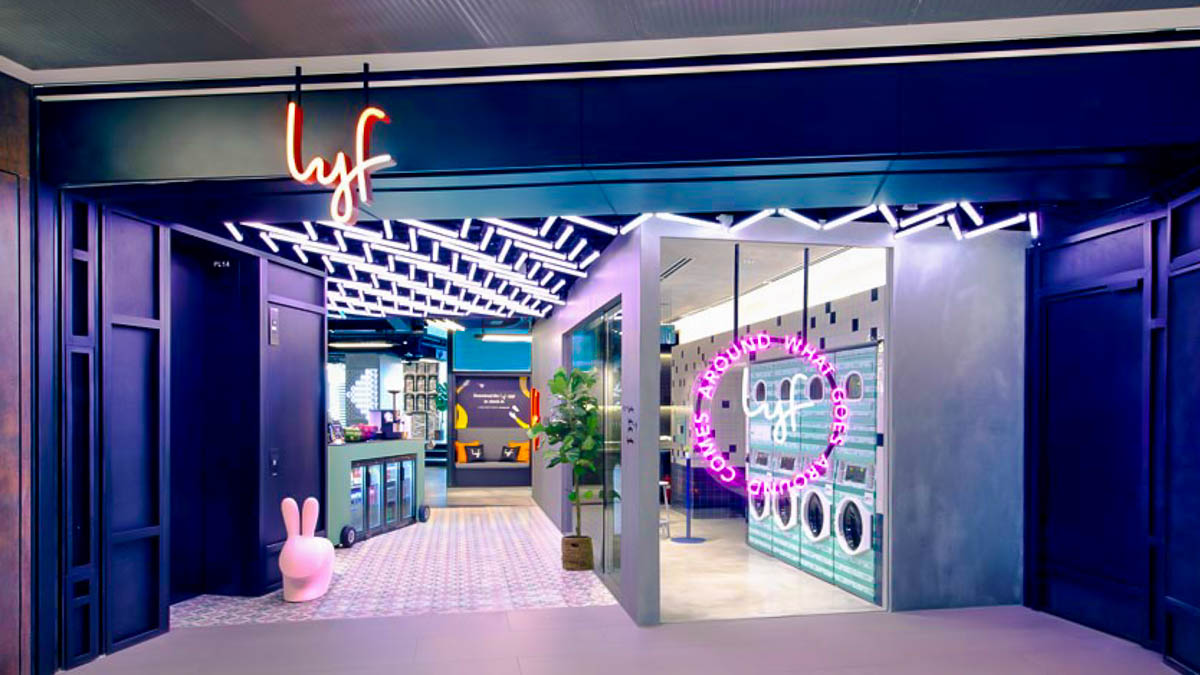 Photo credit: lyf Funan
Or if you prefer being in the heart of the city, consider lyf Funan, located in the bustling Funan Mall.
This hip co-living space has fun amenities like a common lounge, social kitchen, and a gym with a life-sized hamster wheel. It's perfect for reliving the trendy hostel experience — just remember to socially distance!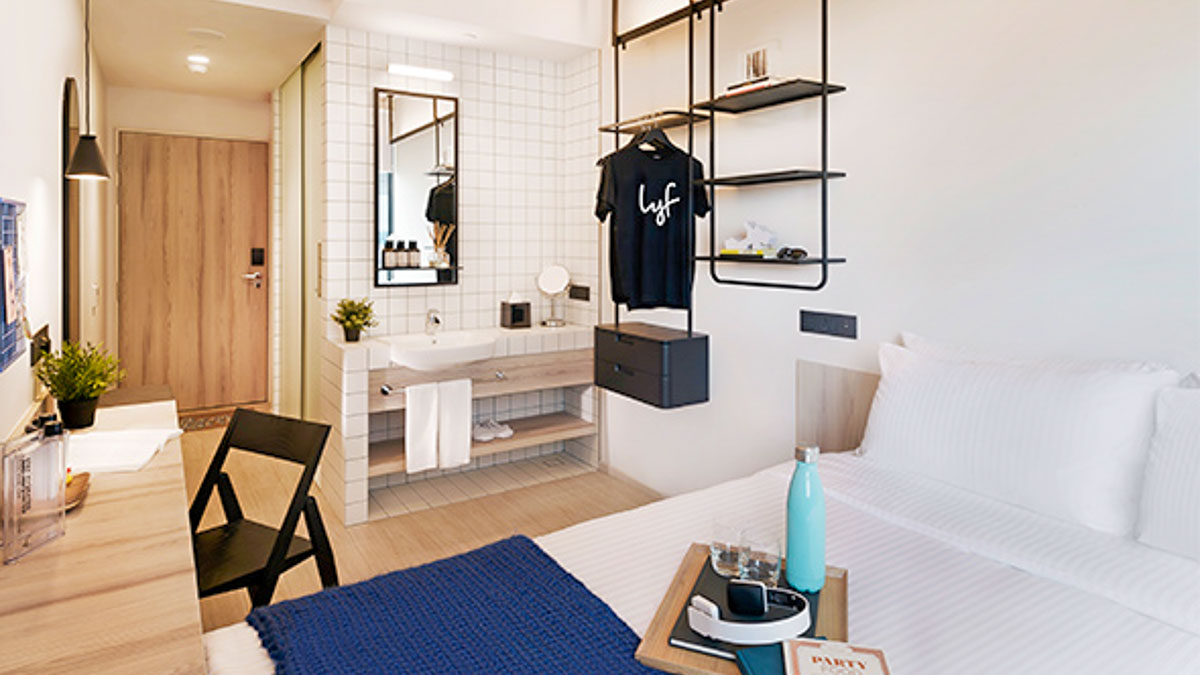 One of A Kind Room. Photo credit: lyf Funan
As one-night stays at lyf Funan start at ~S$150 (~S$75/pax), save with this One of A Kind Room package. For ~S$121 (~S$60.50/pax), you'll get a one-night stay and exclusive discounts from Funan merchants. That's lunch settled — more on that below!
Cost:~S$150/night or ~S$100/night for the One of A Kind Room package
Check-in timing: From 3PM; check out by 12PM
How to get there: 4min walk from City Hall MRT Station, on Level 4 of Funan Mall
Day 1: Get active in the Civic District
Indoor Rock Climbing at Climb Central Funan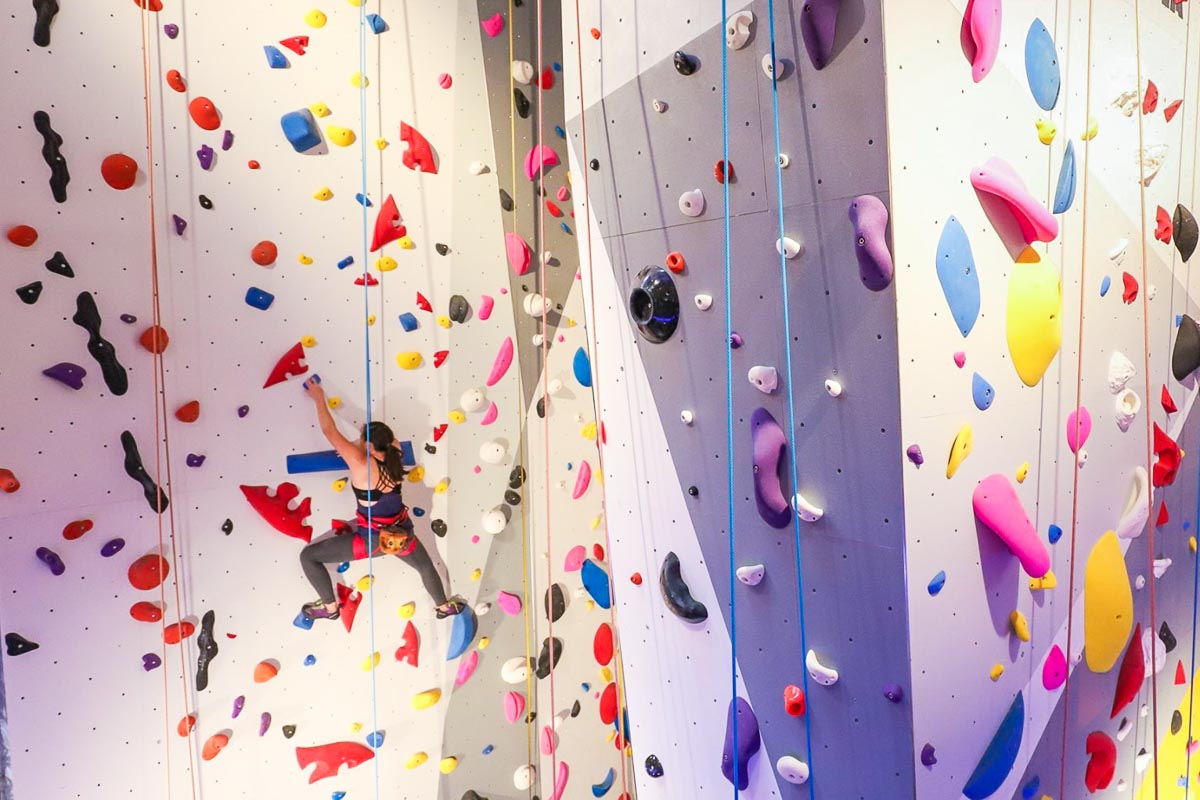 Photo credit: Climb Central via Facebook
Start your Singapore staycation on a high at Climb Central Funan. Located in the heart of trendy, high-tech Funan Mall — just downstairs if you're staying at the lyf Funan. It's one of the coolest climbing gyms, with towering 15m2 walls, and over 50 lanes to choose from.

Cost: S$22 for an adult day pass (excl. equipment rental)
Opening hours: 11AM – 11PM (weekdays), 9AM – 9PM (weekends & PHs). Reserve your slot here
How to get there: 4min walk from City Hall MRT Station
Read also: 11 Epic Things to do in Singapore for Thrill-Seeking Adrenaline Junkies
Lunch at Po restaurant or Funan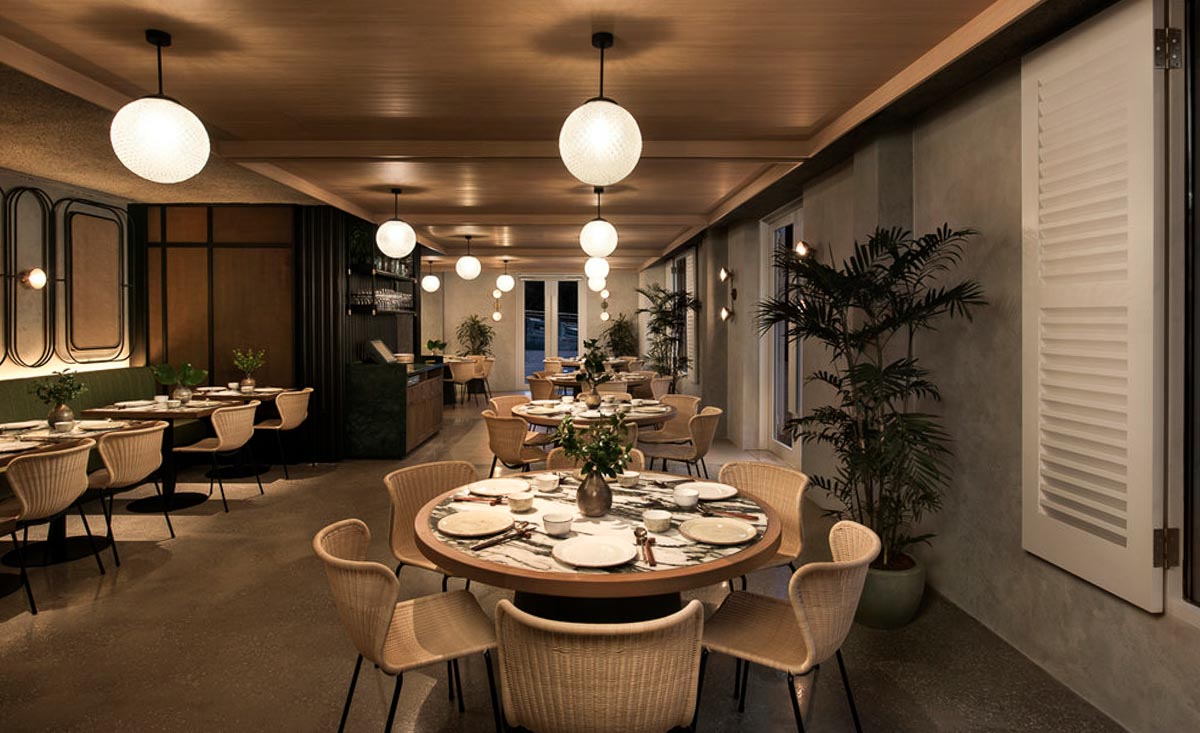 Photo credit: Po restaurant
If you're staying at The Warehouse Hotel, use your S$80 dining credit at the in-house Po restaurant. Their hawker-inspired menu is great for adventurous eaters.
Try innovative dishes like a wagyu cheek rendang (S$48) — tender wagyu cheeks in a decadent coconut curry, served with wheat lace crêpes — or the carabinero prawn and konbu mee (S$34), packed with pork belly, sakura ebi, and Mediterranean wild red prawns.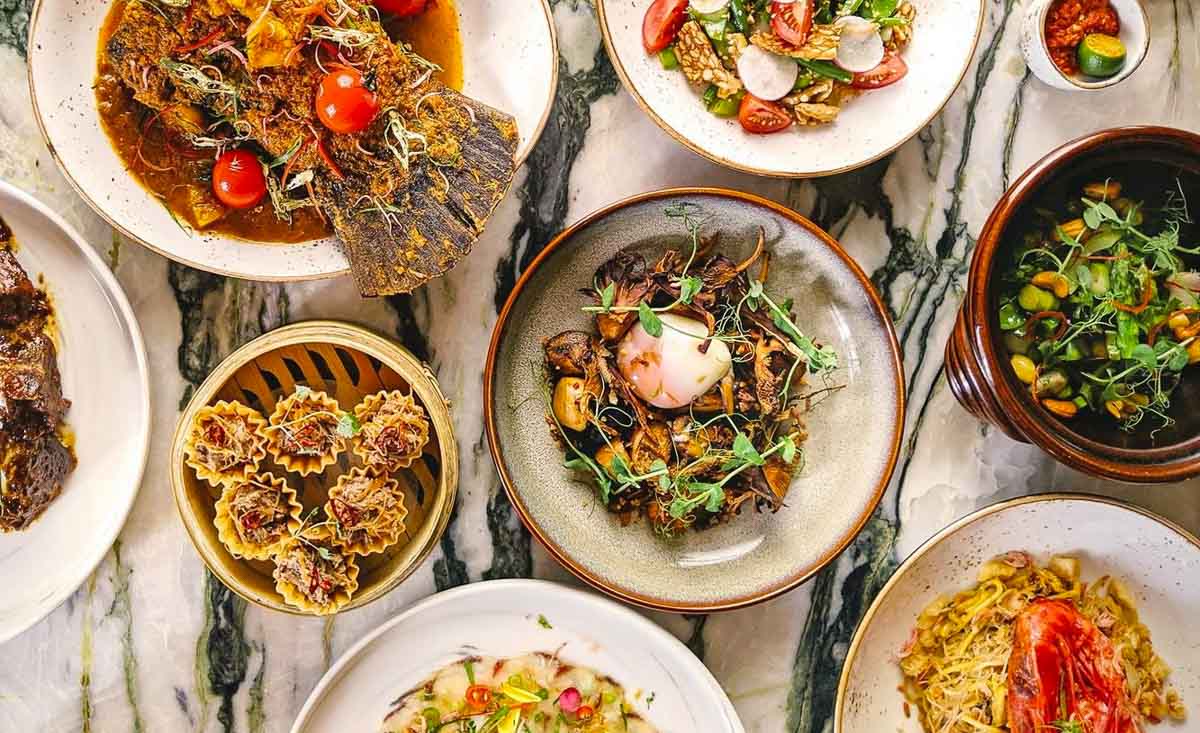 Photo credit: @porestaurant via Instagram
For a more substantial feast, share a paper spring chicken (S$58)! This whole-baked chicken is prepared in Shaoxing wine & sesame oil marinade, and served with nourishing glutinous rice, dried ship, conpoy, and Chinese sausage with mushroom stuffing.
If you're staying at lyf Funan, save on lunch with their Singapore staycation package discounts. Some cool options include the innovative Fireless Kitchen or Godmama's Peranakan food, both at 10% off for lyf Funan guests.
The staycation discounts also include a complimentary 15-minute massage at Soul & Sole, so do pop down before lunch!
Po
Cost: Mains from ~S$22
Opening hours: Breakfast from 8AM – 10:30AM, Lunch from 12PM – 3PM, Dinner from 6PM – 10:30PM
How to get there: Located in The Warehouse Hotel, 10min walk from Fort Canning MRT Station
Hike at Fort Canning Park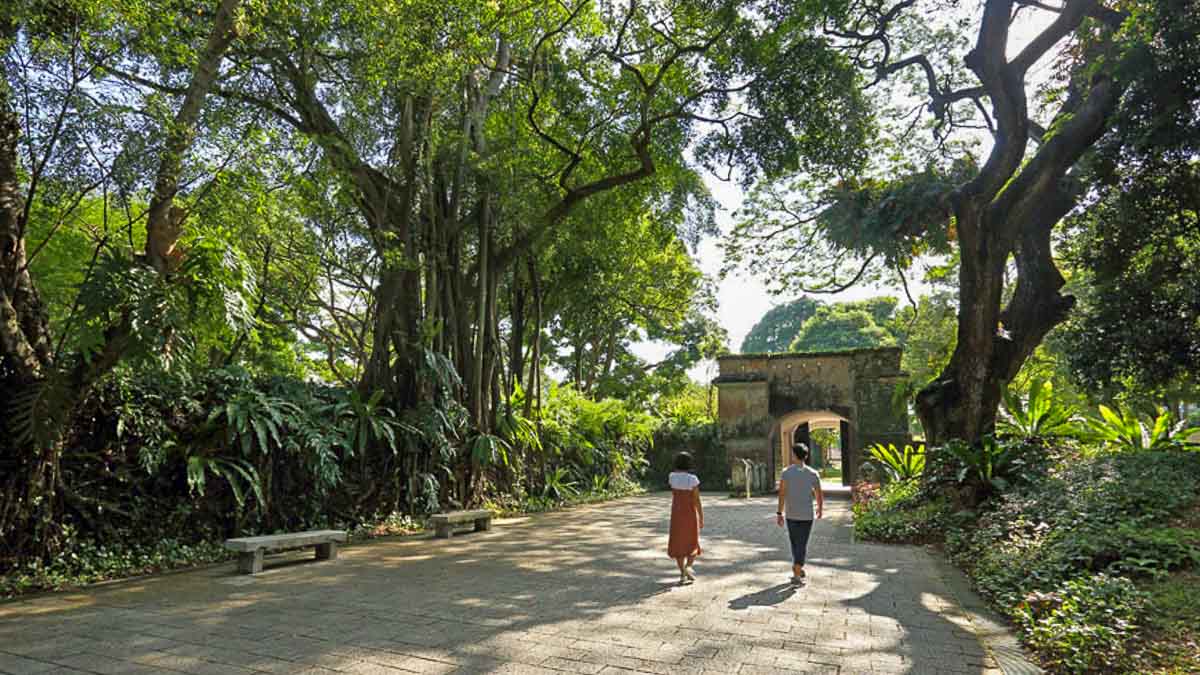 Photo credit: Nparks
If you're prone to getting a food coma, here's an underrated alternative to crashing in the hotel. Head to Fort Canning Park — one of Singapore's best hiking spaces, with lush greenery, historic sites, and cool photo spots.
Stroll through nine historic gardens, like the Spice Garden and First Botanic Garden. The Artisan's Garden is especially interesting, as it was a workshop and home for craftsmen in the 14th century.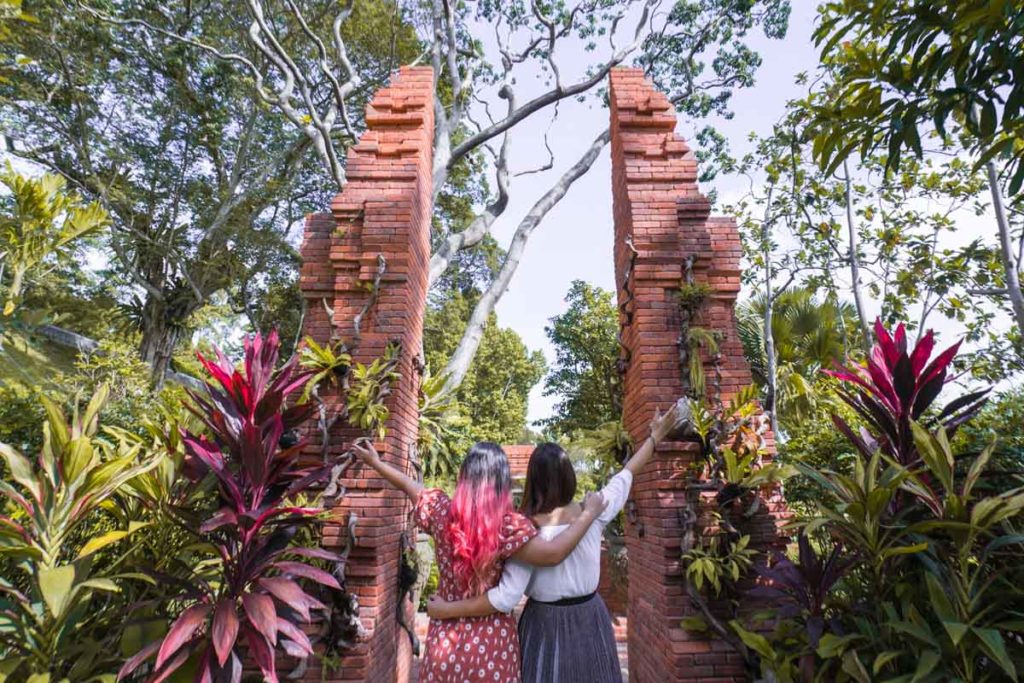 Also, don't miss the Sang Nila Utama Garden, which has Javanese split gates that you'd typically find in Bali!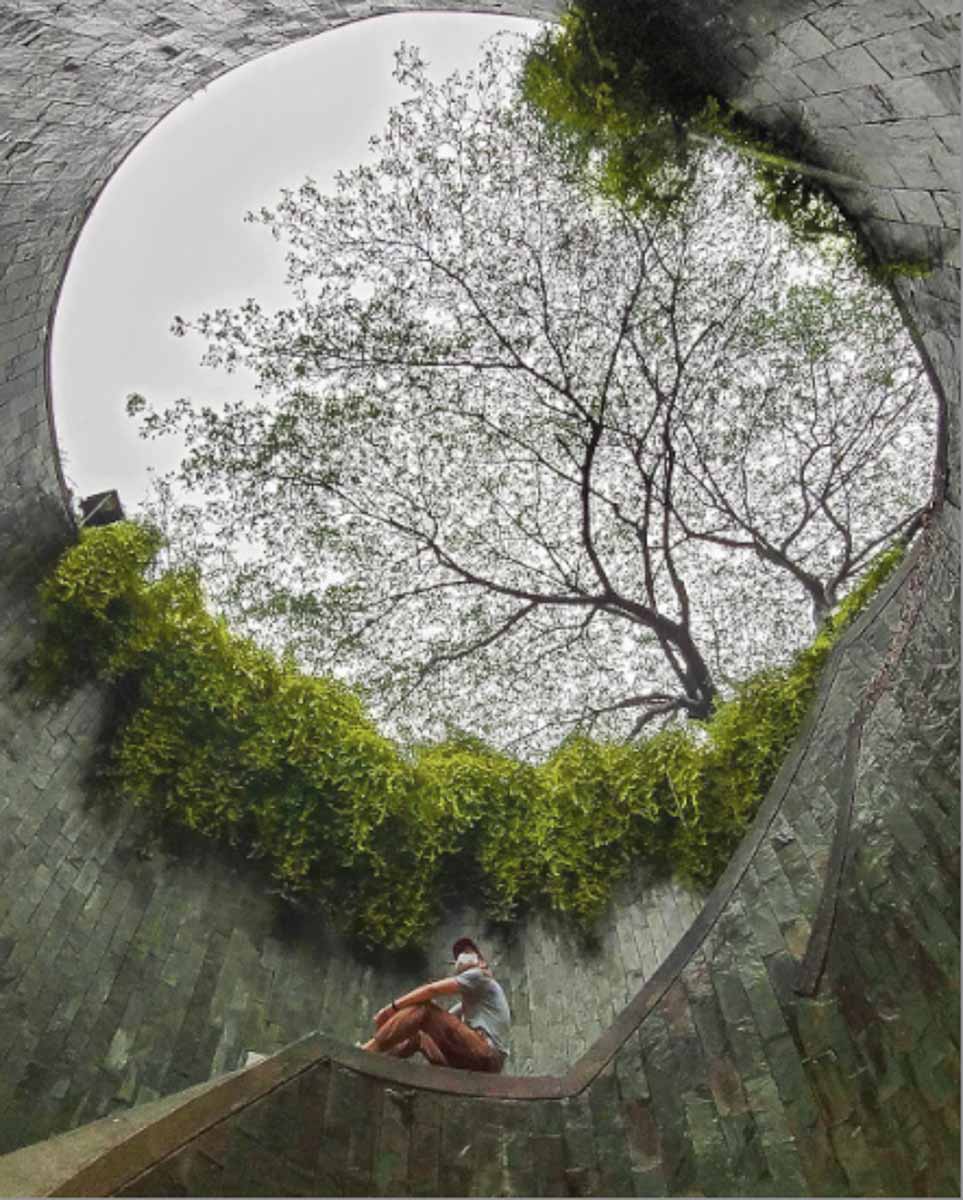 Photo credit: @pohtecktoes via Instagram
There are also gorgeous Insta-worthy spots along the trail, like the famous spiral staircase.
The park is well-marked, so it's easy to find your way. For extra fun, download the BALIKSG app by Nparks! It uses augmented reality (AR) for an interactive journey through the park's history.
Entrance fee: Free
Opening hours: 24hrs
How to get there: 1min walk from Fort Canning MRT Station
Dinner at NOX – Dine in the Dark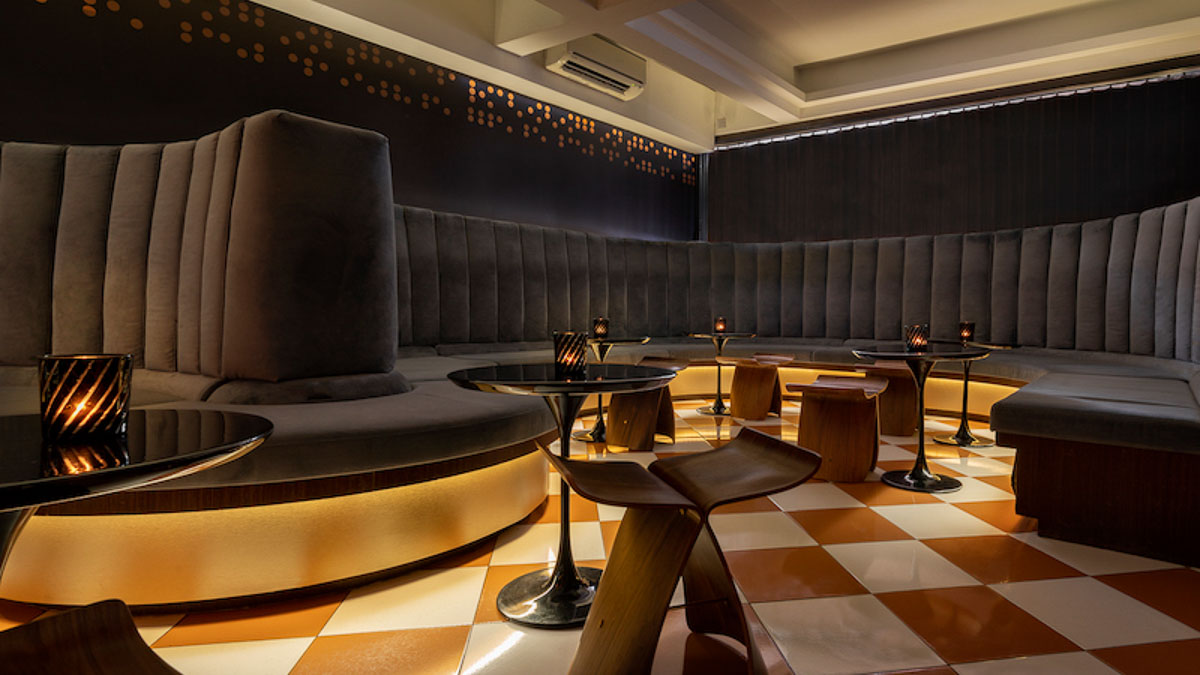 Photo credit: NOX – Dine in the Dark
Get a different kind of thrill at NOX – Dine In The Dark. Here you will be feasting in complete darkness — not as easy as you might think!
Besides locating your utensils, you'll also try figuring out what you're eating. Our meals tend to be visual — that's why cafes jazz up dishes with flowers and other things. Without your sense of sight, you'll be surprised how different your food can taste.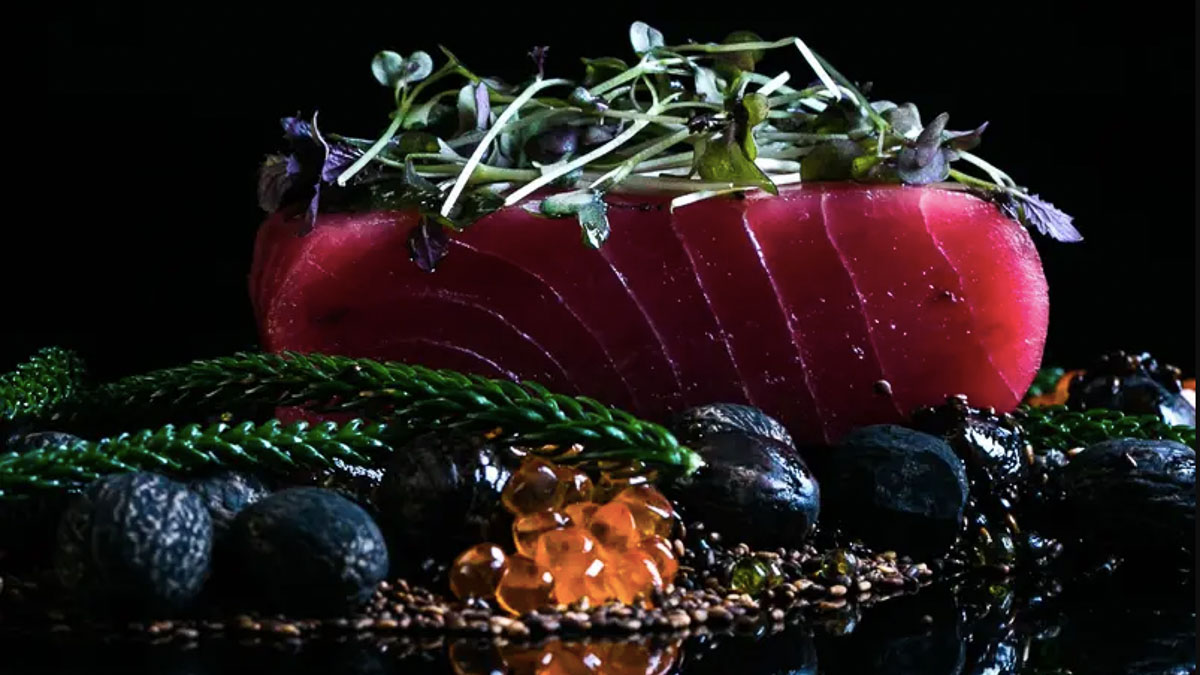 Photo credit: NOX – Dine in the Dark
The entire experience will be guided by the visually-impaired hosts. It's a unique role reversal, as they teach you how to navigate their world, in the dark. Open your mind and don't be afraid to ask questions!
Cost: ~S$103/pax for the Prixe Fixe Dinner (three-course mystery set menu and cocktail drink)
Opening hours: Reservations are in 15min intervals from 6PM – 8:30PM (Tue – Sun). Closed on Mon
How to get there: 7min walk from Nicoll Highway MRT Station
Day 2: Refuel with adrenaline at Sentosa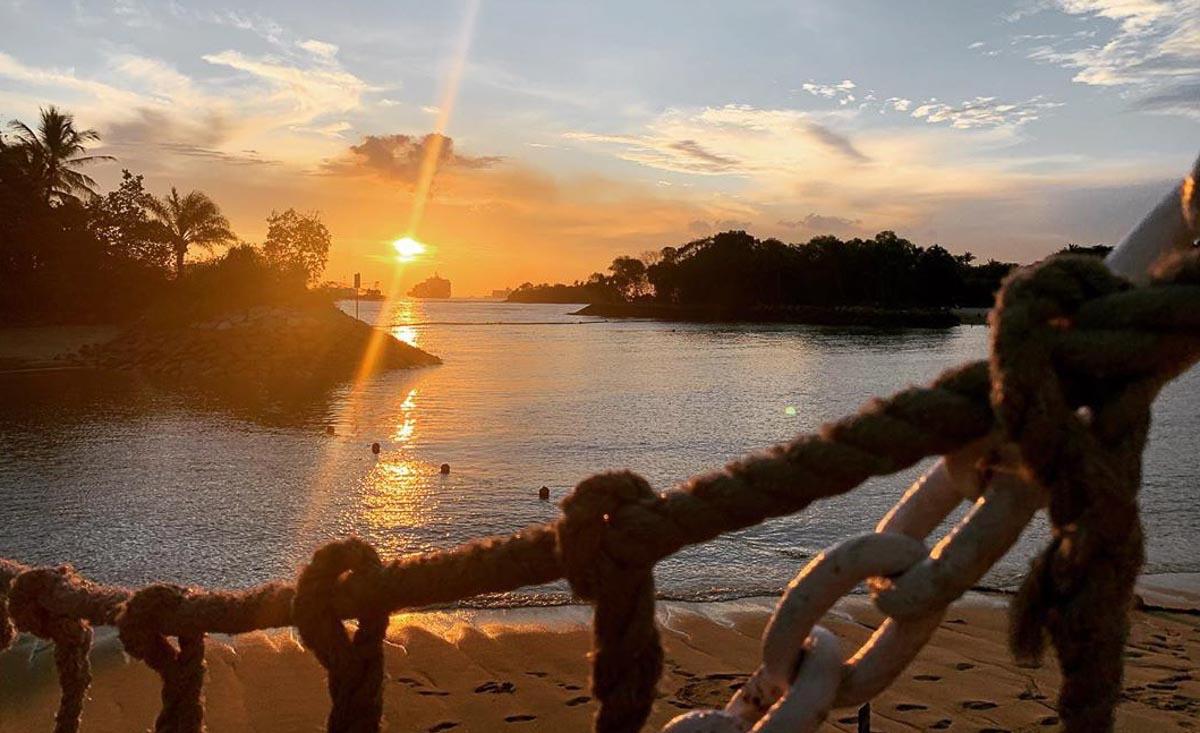 Photo credit: @zim_chen_ via Instagram
Pack your sunscreen for today's outdoor adventures! Now's a great time to visit Sentosa, with free entry via Sentosa Express.
*Pro-tip: Redeem a free Sentosa Fun Pass, which lets you save on dining and attractions (available until 31 Mar 2021, while stocks last).
Read also: SG Attraction Deals 2021 — Fun Things to Do in Singapore This Month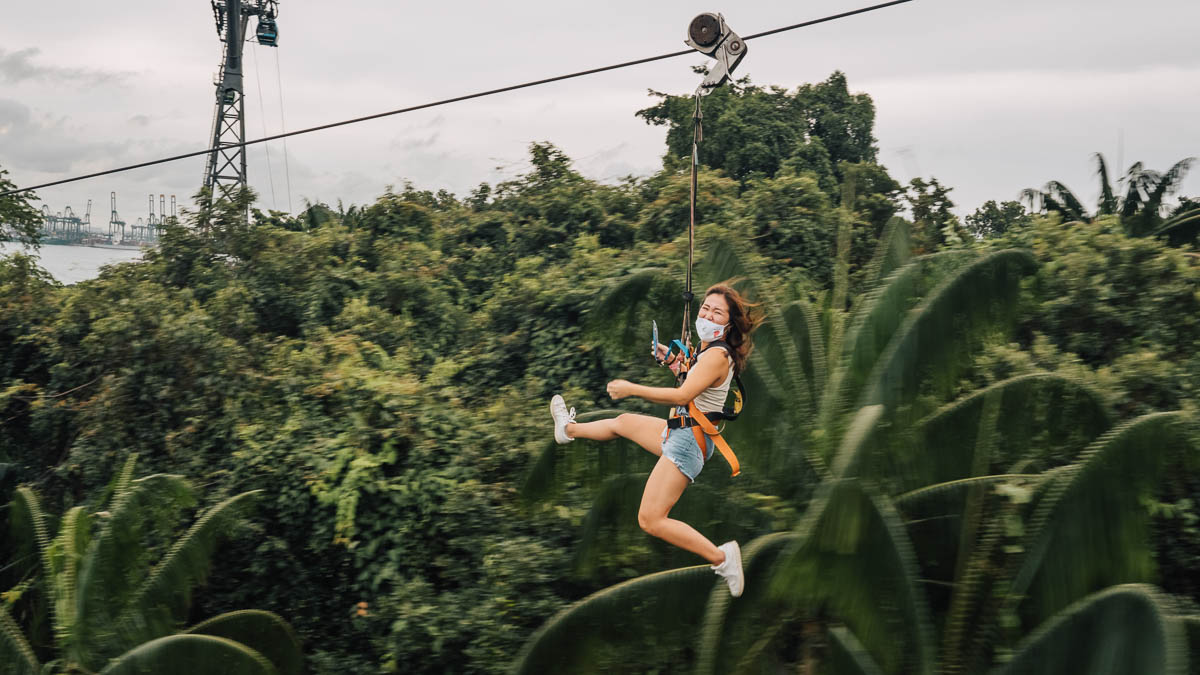 While most couples head straight to the beach for a lazy day under the sun, we know you're looking for something different!
Sentosa
Entrance fee: S$4 via Sentosa Express (Free until 31 March 2021)
Opening hours: The Sentosa Express operates between 7AM – 12AM
How to get there: From Harbourfront MRT Station, go to the third floor of VivoCity to reach the Sentosa Express Monorail Station
Bungy Jump and Giant Swing at AJ Hackett Sentosa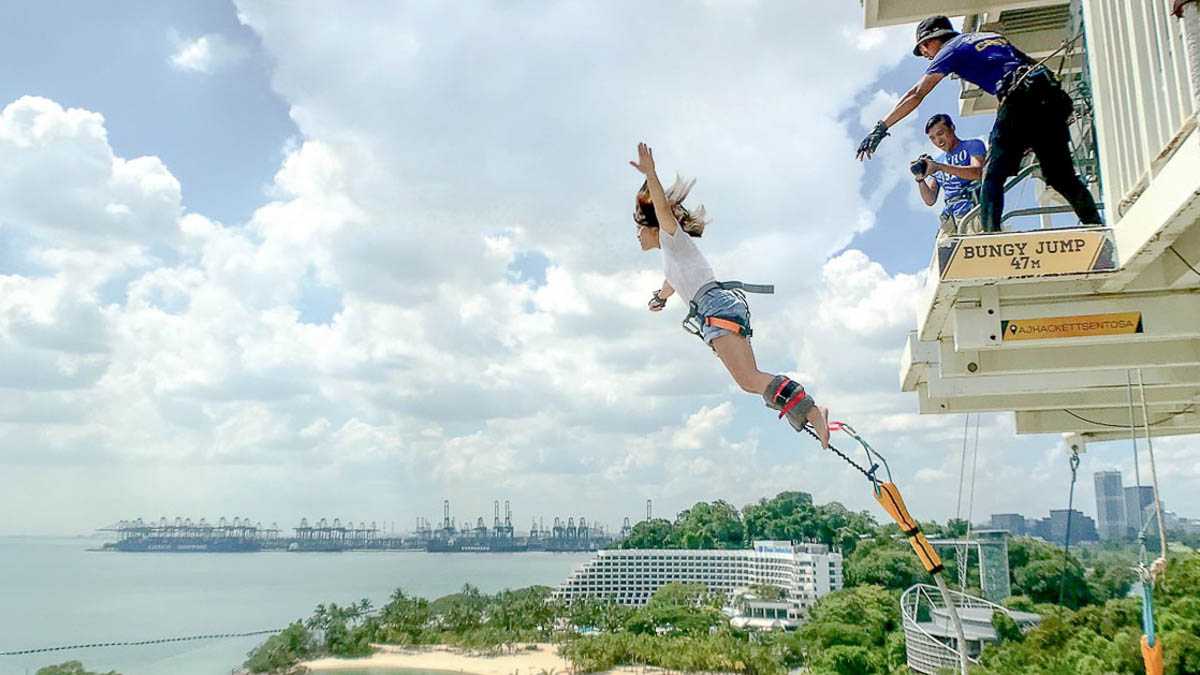 Falling in love can be exhilarating and sometimes terrifying. But you know what else feels the same way? That's right, bungy jumping!
If this has been on your bucket list, it's time to get it checked off at AJ Hackett Sentosa. Whizz past stunning views of Siloso Beach and if you're up for the challenge, request to dip into the pool 50m below. It could be just your fingertips, your whole head, or even a full body dunk!
Another highlight is AJ Hackett's Giant Swing. You'll be released from a height of 40m, before swinging at speeds of up to 120km/h! Of course, you can cling to your partner the entire time.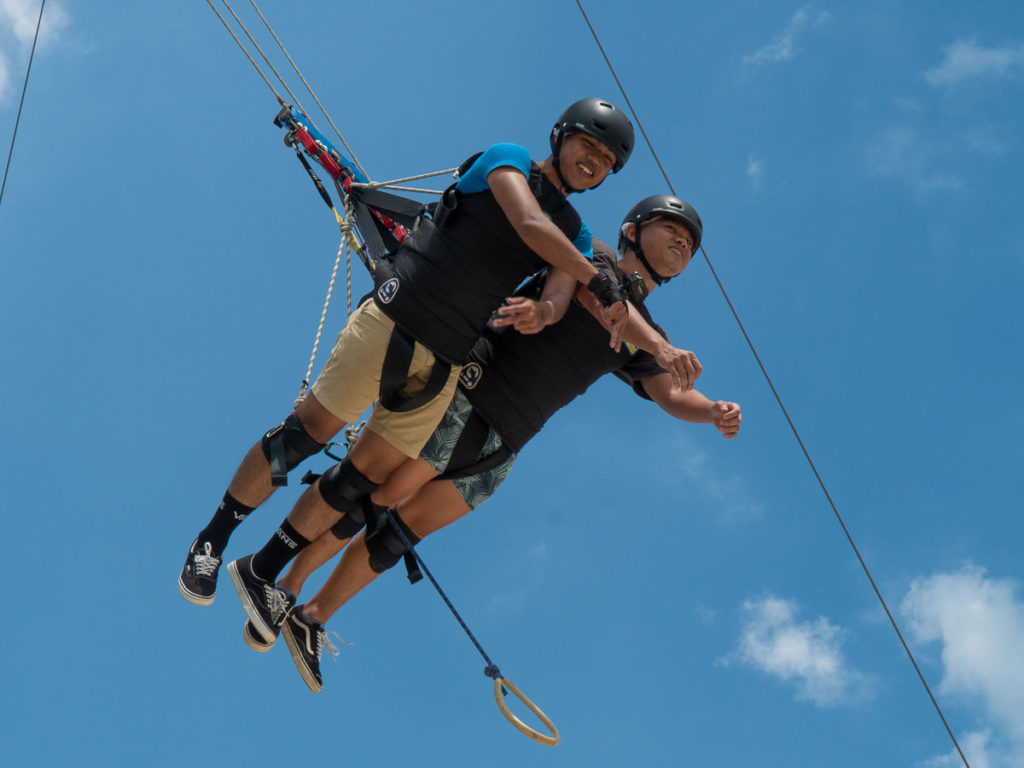 Cost: Bungy Jump at ~S$69/pax; Giant Swing at S$49/pax
Opening hours: 12PM — 7PM (Mon, Thu, Fri), 11:30AM – 7PM (weekends & PHs). Registration opens at 10AM. Check latest timings here
How to get there: Walk 15min from Beach Station, or take the Beach Tram to AJ Hackett
Lunch at Coastes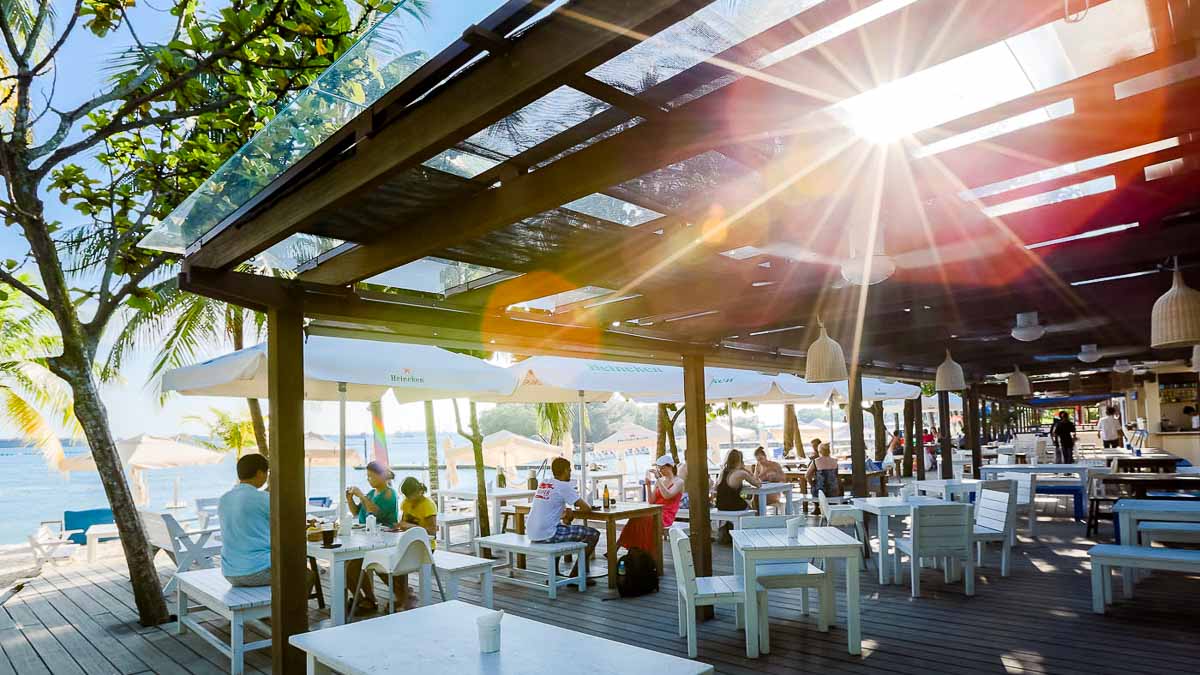 Photo credit: Coastes Singapore via Facebook
After an action-packed morning, reward yourself with a good lunch. Coastes is one of Sentosa's best beach clubs, with Santorini-esque vibes along Siloso Beach.
Come for hearty brunch fare like homemade pastas, pizzas, and burgers. Try their popular lobster pasta (S$30), which comes in a portion ideal for sharing.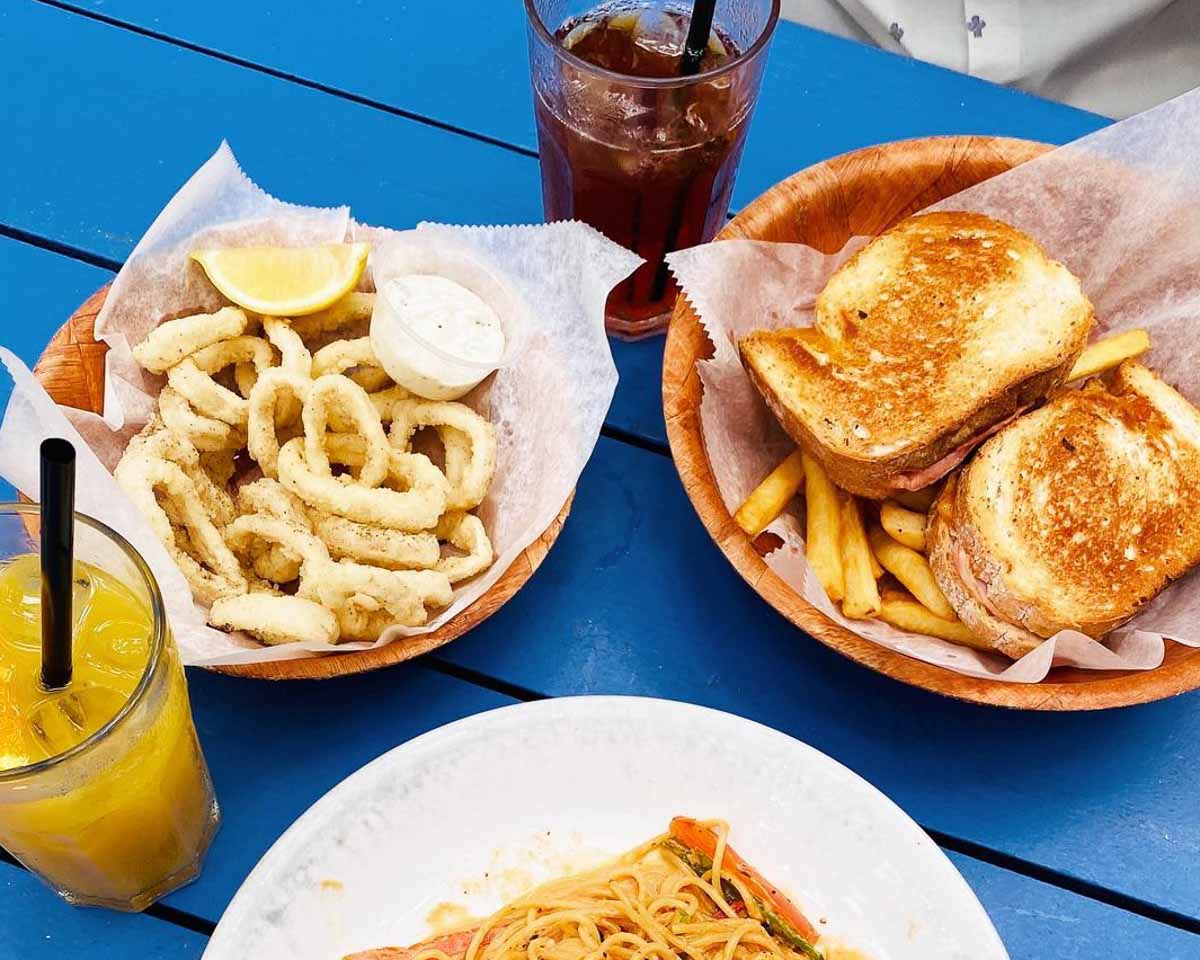 Photo credit: @missgoob via Instagram
Of course, what's a beach club without bites like calamari rings (S$14) and fries (S$10)? Add an ice-cold beer (~S$14) or a frozen margarita (~S$17), and you'll definitely get in that vacay mode.
Cost: Mains from ~S$16. Save by purchasing a dining voucher for ~S$43 (worth S$50) or for ~S$85 (worth S$100)
Opening hours: 9AM — 10PM
How to get there: 5min walk from AJ Hackett Sentosa
Read also: 12 Things to Do in Sentosa for Travel-Starved Singaporeans — Singapore Staycation
Kayak and Stand Up Paddling at Ola Beach Club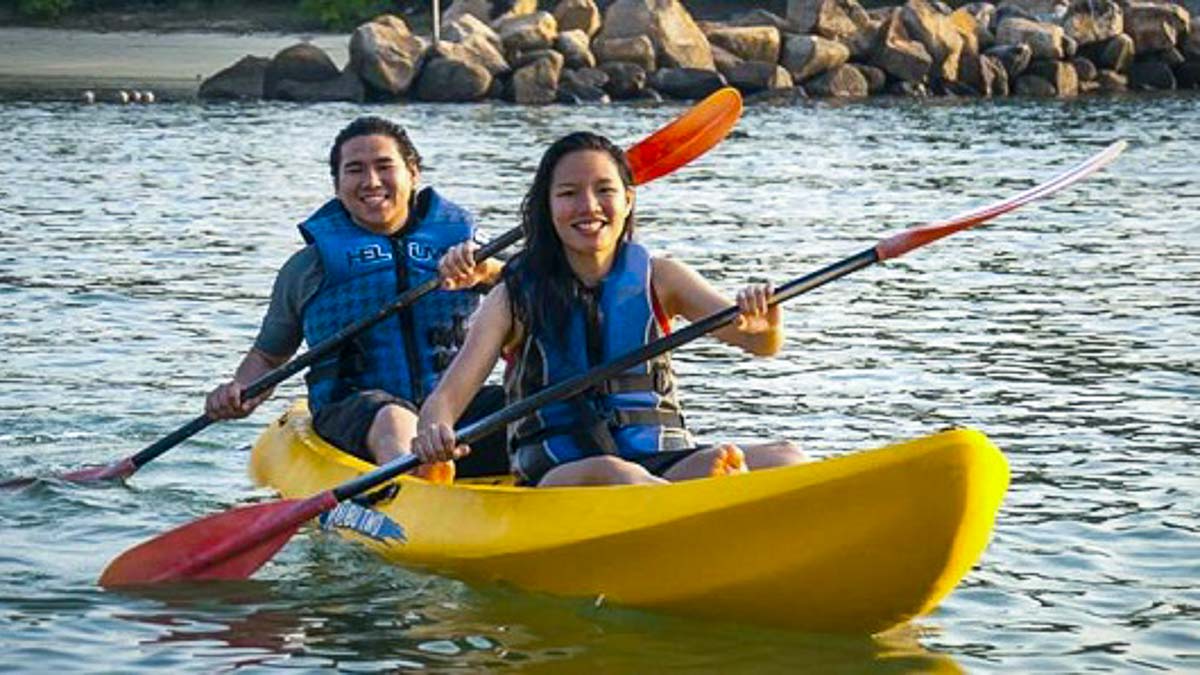 Photo credit: Sentosa
Get a double kayak ride the waves together. Once you're comfortable, head further out for choppier waters.
You can also rent two SUP boards and challenge each other to a race!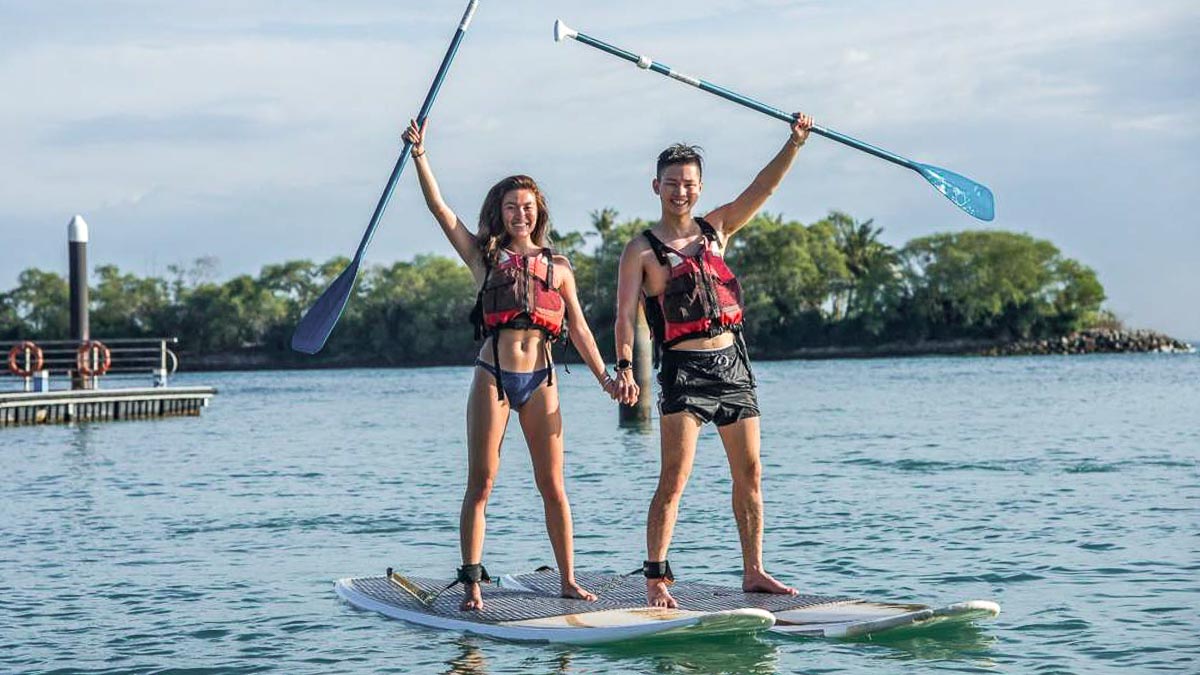 Photo credit: Klook
If you're visiting on the weekend, switch things up with a Banana Boat or Donut Tube.
Cost: From S$22.50 for 1hr on a double kayak, or a single SUP board (incl. equipment and a safety briefing)
Opening hours: 11AM – 5PM
How to get there: 1min walk from Coastes
Feast in a Cable Car over Sentosa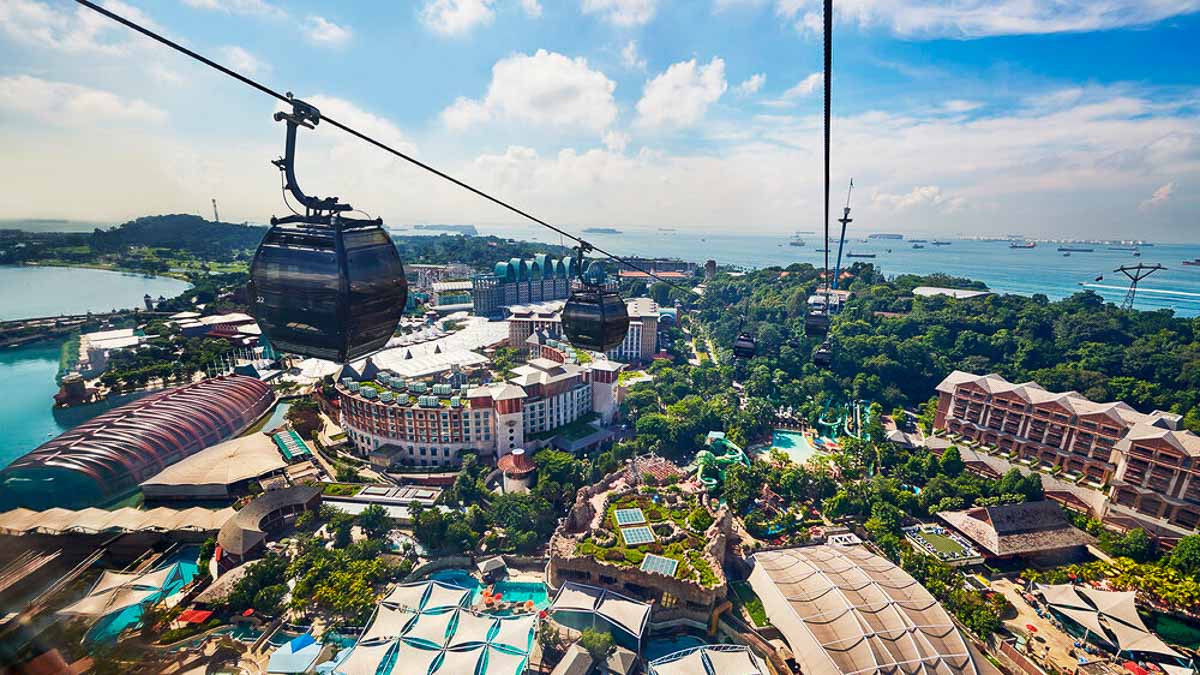 Photo credit: One Faber Group
After an exhilarating day, wind down with a romantic cable car dinner!
On this Cable Car Sky Dining experience, have a feast while soaring 90m over Sentosa. In a private cabin, enjoy aerial views of Mount Faber Park, Universal Studios, and Resorts World Sentosa. It's especially beautiful at night.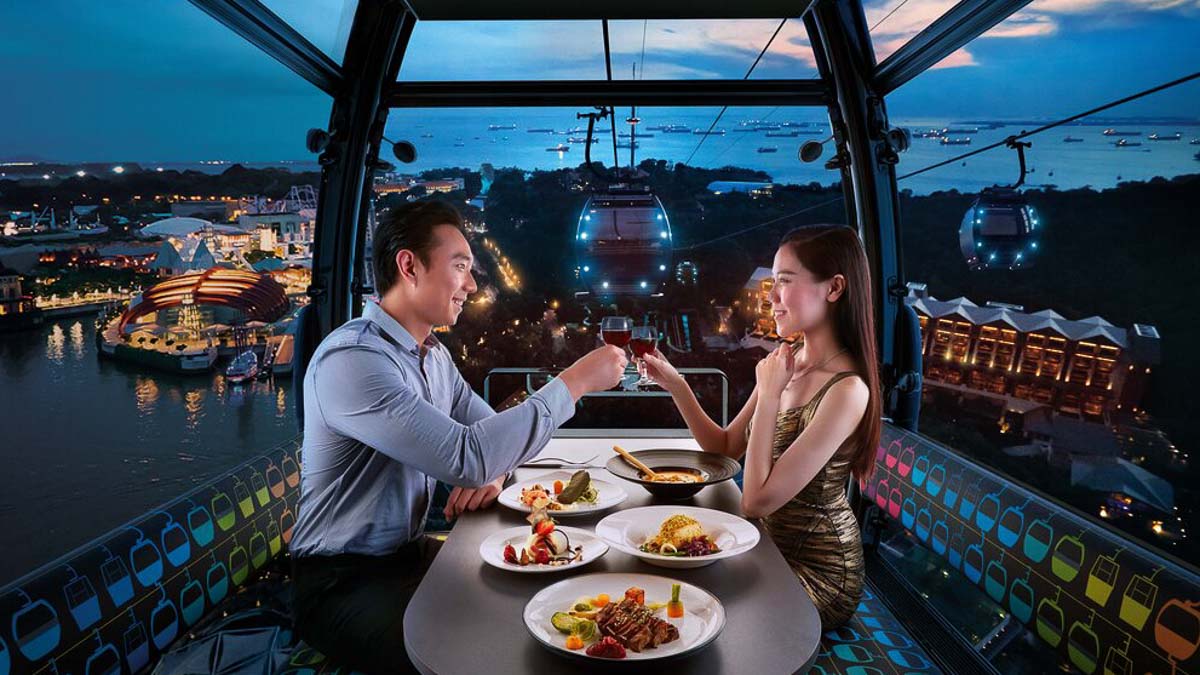 Photo credit: One Faber Group
The cable car dining package comes with a four-course set meal and you'll get a wishing bell token to commemorate your romantic staycay.
Cost: ~S$153/couple
Opening hours: 5:30PM – 8PM (Last boarding at 6:30PM)
How to get there: 10min walk from Harbourfront MRT Station to Mount Faber Cable Car Reception
Bonus: Scare yourselves on a Creepy Tales tour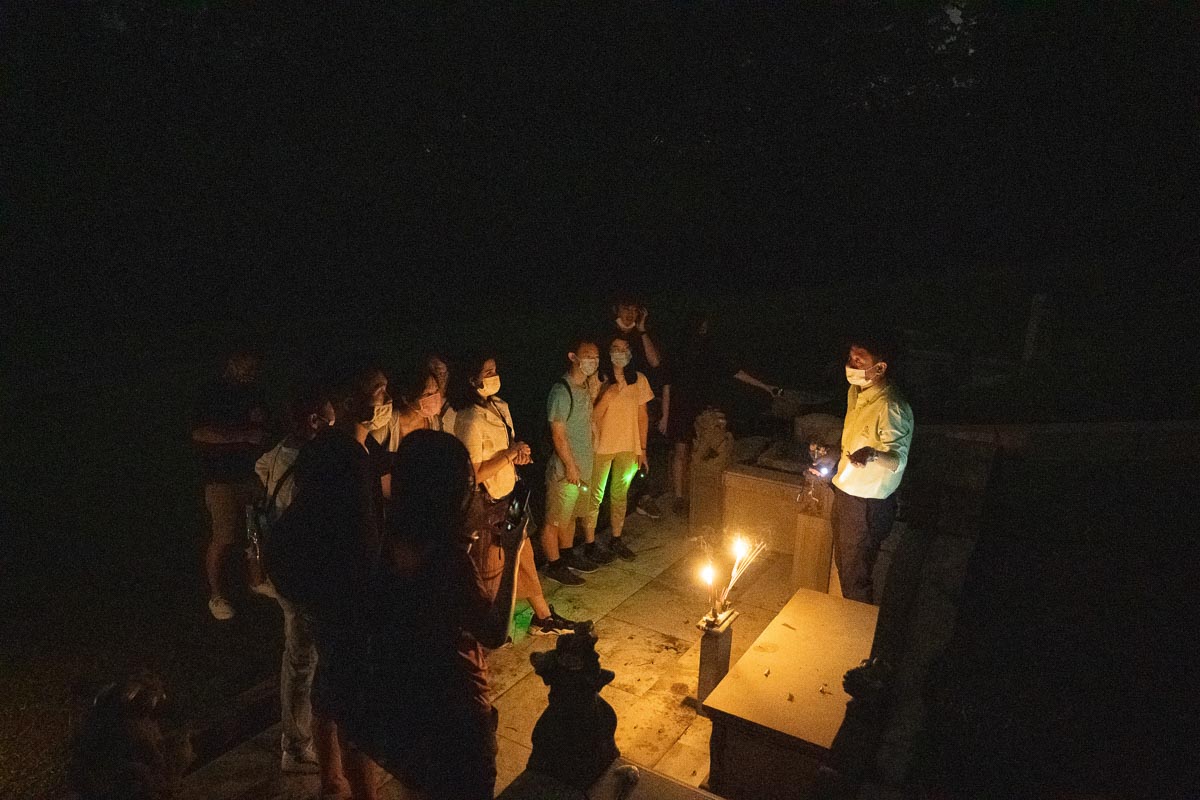 For something more exciting, skip the cable car dinner and grab a quick meal — try going ghost-hunting instead!
The Creepy Tales tour takes you to World War II battle sites, a secluded corner of a haunted park, and the sprawling Bukit Brown cemetery.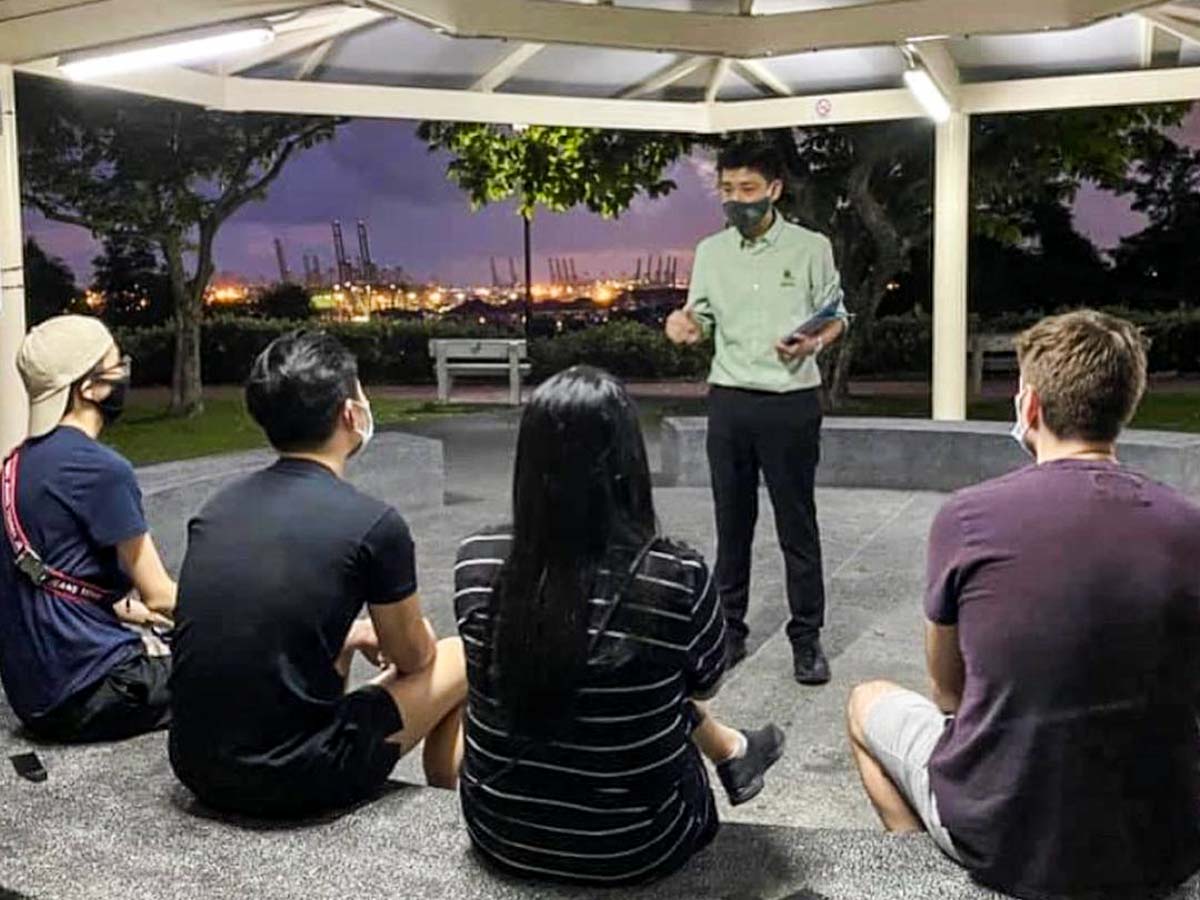 Photo credit: @orientaltourssgp via Instagram
It's not just all thrills, either. The Oriental Tours team both educate and entertain, as they bring you through the history of each 'haunted' site.
Good thing you're not sleeping alone tonight!
Cost: S$105/pax
Tour timing: 7:30PM – 10:30PM (Wed – Sun)
Meeting point: Haw Par Villa MRT Station Exit A
How to get there: From Harbourfront MRT Station, take the Circle Line for four stops to Haw Par Villa MRT Station
Day 3: Experience Marina Bay in a different way
Team up at Zero Latency Singapore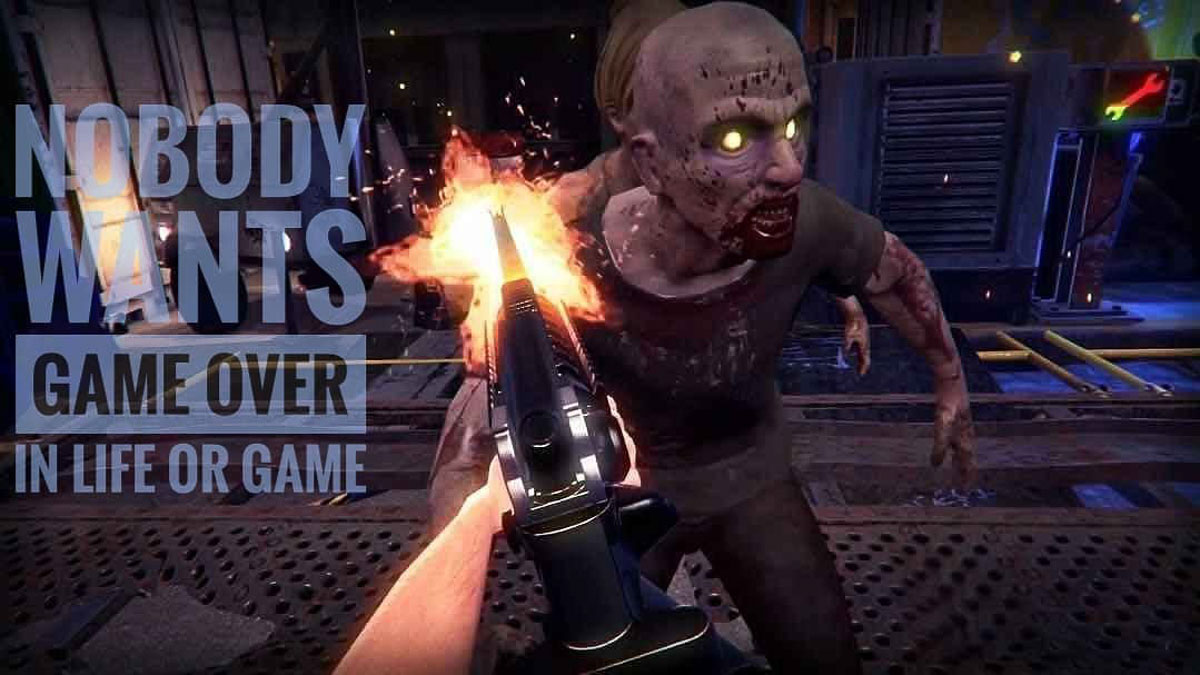 Photo credit: @xakknakk via Instagram
After all of yesterday's outdoor adventures, get some indoor action at Zero Latency! Originating from Australia, this virtual reality (VR) pioneer is known for its hyperrealistic graphics, with minimal lag.
Unlike other VR companies, Zero Latency also offers free-roaming gameplay. Your gear isn't attached to one spot, so you can move around freely!
Popular games include Outbreak Origins, a game where you race to find a cure (relatable), and Sol Raiders, a quickfire game set in space.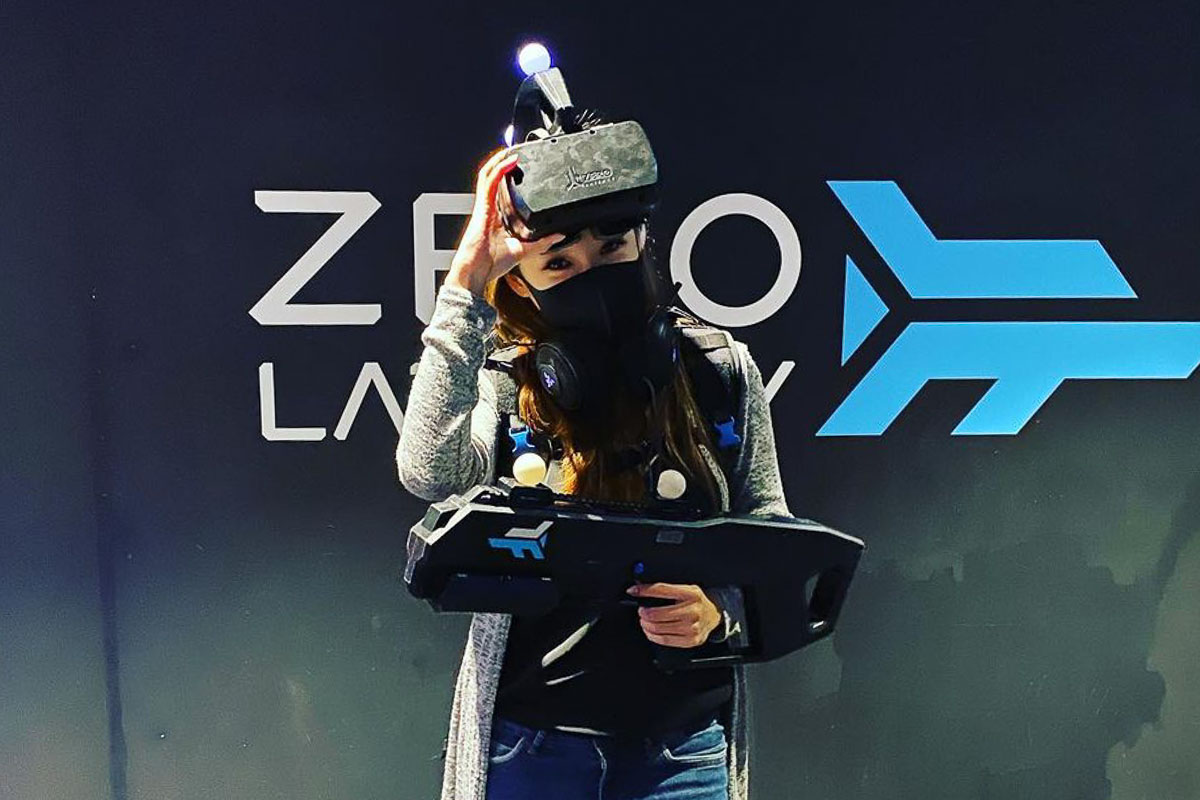 Photo credit: @peiyingg09 via Instagram
Local reviews say that the price is well worth it, especially since the VR guns feel like the real deal!
Cost: S$48 for 30min of VR gameplay
Opening hours: 12PM – 9PM. Make an online booking before visiting
How to get there: 3min walk from Promenade MRT Station
Lunch at OSG Bar + Kitchen
Photo credit: Rosalind Ang via Michelin Guide
Located in Suntec City, OSG Bar + Kitchen has rave reviews for its affordable fusion food.
Try their cheekily-named Trump Kim Nasi Lemak, a twist on the standard dish with a wagyu beef patty(!) and kimchi. Or get the lobster hokkien mee, cooked in a stock made from decadent lobster.
The sets also come with a soup, with choices like cream of mushroom and even lobster!
Cost: From ~S$10.60 for the Trump Kim Nasi Lemak with soup
Opening hours: 11AM – 10:30PM
How to get there: 3min walk from Promenade MRT Station, or 2min walk from Zero Latency
Zoom down Marina Bay in a supercar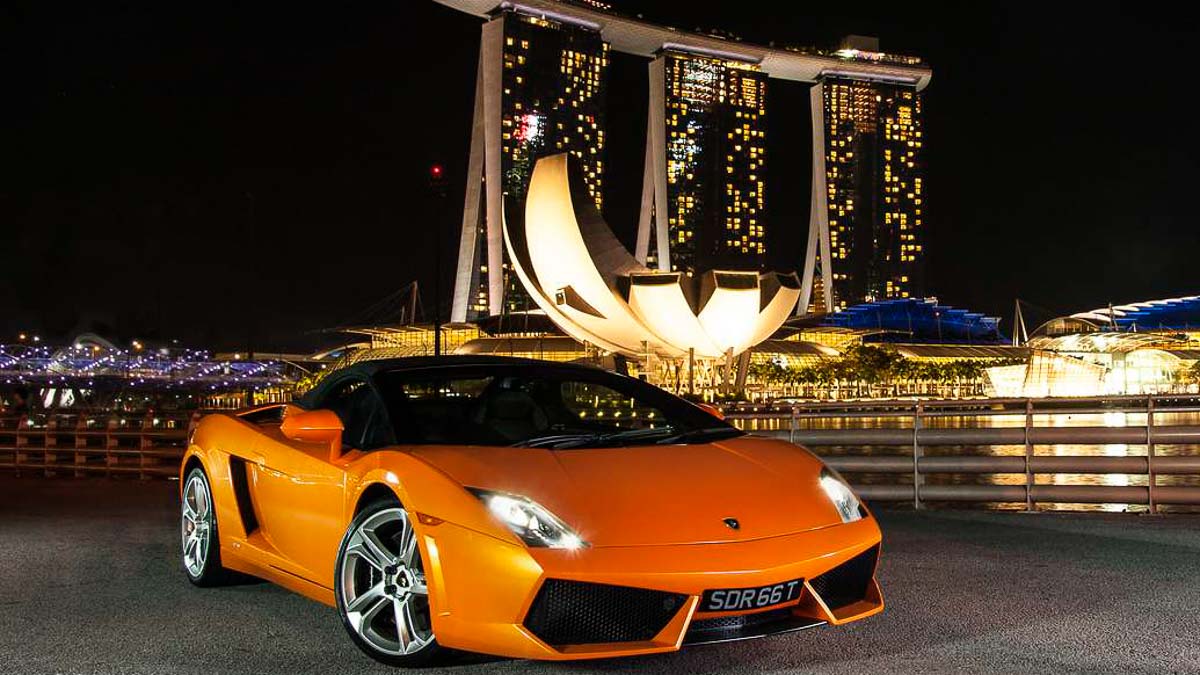 Photo credit: Ultimate Drive
You might not own a fancy car, but here's another way to impress your date. On this Supercar Driving experience, bring a Lamborghini, Ferrari, or Mclaren out for a spin!
And of course, you'll drive the actual Singapore F1 night race route. Even if you've taken this route before, it's completely different when you're in a sexy sports car.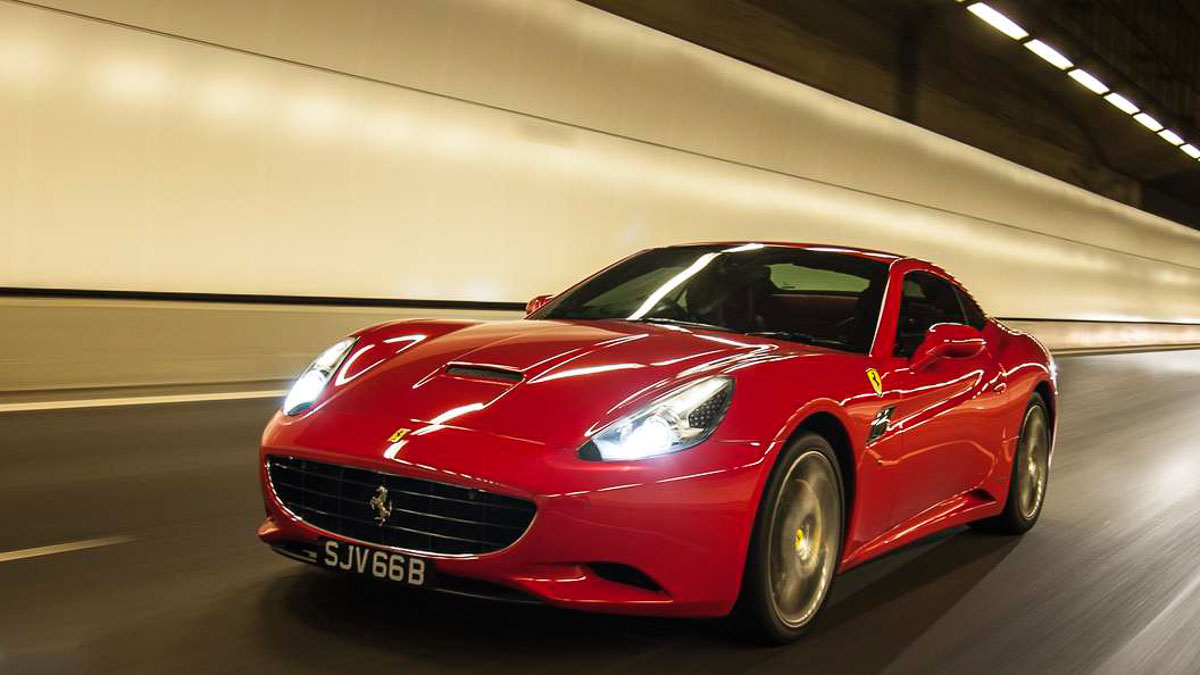 Photo credit: Ultimate Drive
If one (or both) of you don't have a driving license, opt for a passenger ride instead. It's still a rush of adrenaline, with split-second acceleration and the thundering engine roar!
Cost: From ~S$133 to ride as a passenger, and from ~S$372 to drive
Opening hours: 10AM – 10PM
How to get there: 4min walk from Bayfront MRT Station to Marina Bay Sands, L1-14, Hotel Tower 3
Sunset dinner cruise along the Southern Straits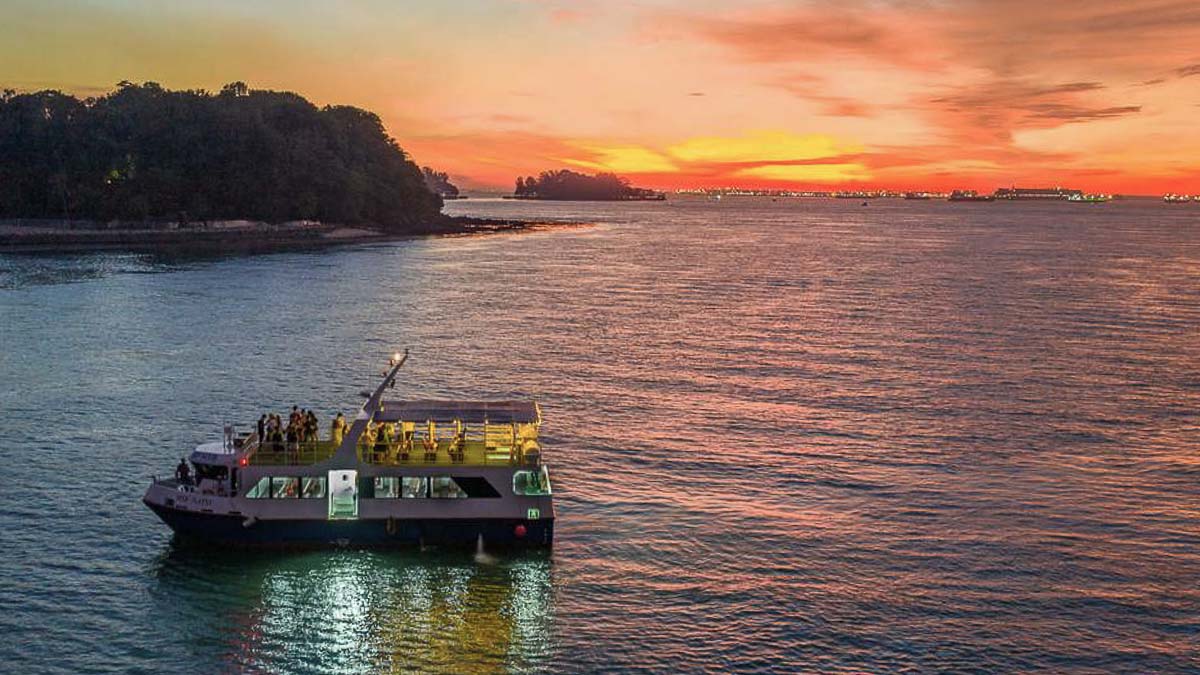 Photo credit: Klook
End your Singapore staycation with a picture-perfect dinner. This dinner cruise will take you past Sisters' Island, St. John's Island, Kusu Island and Lazarus Island, all while enjoying a beautiful sunset. Once night falls, you'll cruise past Singapore's glitzier side — the glittering, iconic Marina Bay skyline.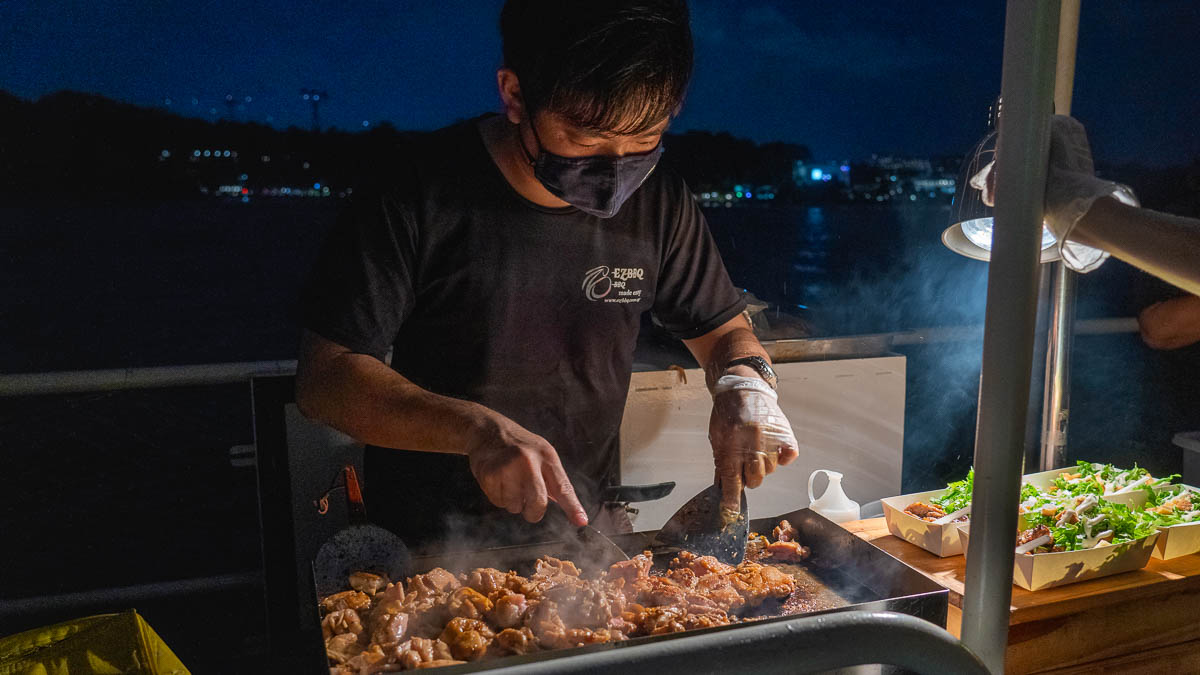 When the novelty factor is high, you tend not to expect much of the food. But that's not the case here — reviews say that the food is actually really good, especially the satay!
Do note that the food is served on hand-held, small dishes. Unlike other cruise dinners, this lets you enjoy your meal while gazing at the open ocean. And if you're worried about small portions, fret not — guests report feeling full and satisfied after the meal!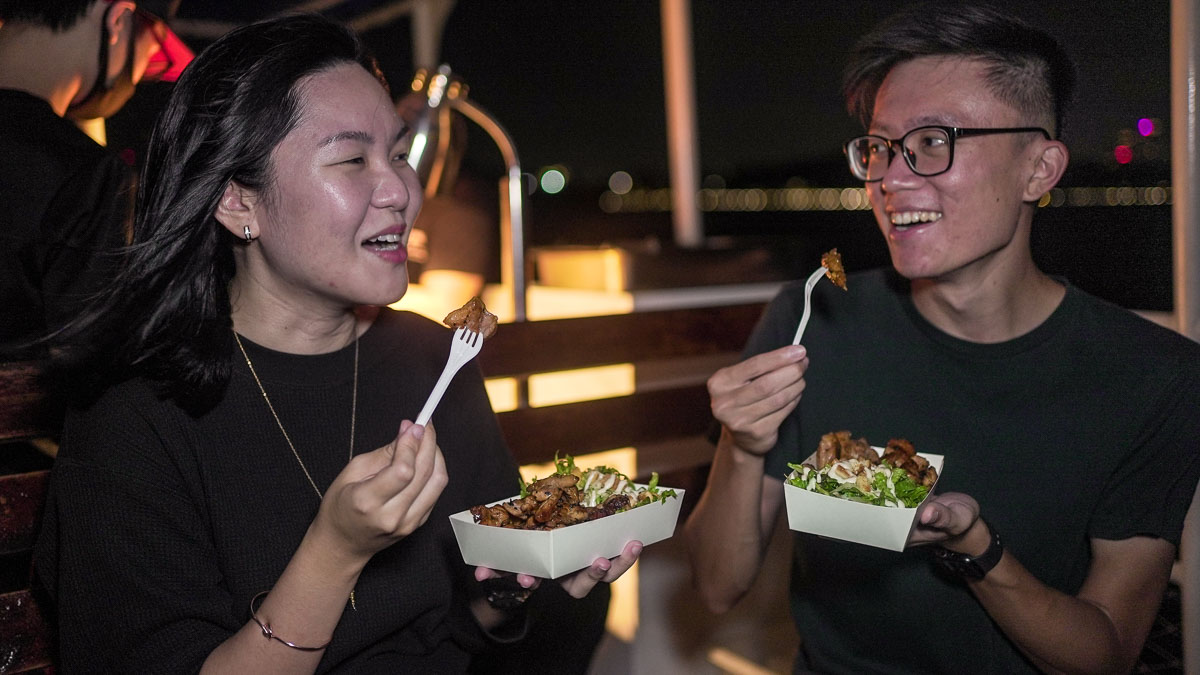 The service is also fantastic. Don't be shy to ask the crew to help you take a romantic pic or two!
Cost: ~S$65/pax
Dinner timings: 6:30PM – 9PM, every Fri for ~2.5hrs
Meeting point: Marina South Pier MRT Station Exit A
How to get there: From Marina Bay MRT Station, take the Red Line for one stop to Marina South Pier MRT
Try an adventurous Singapore staycation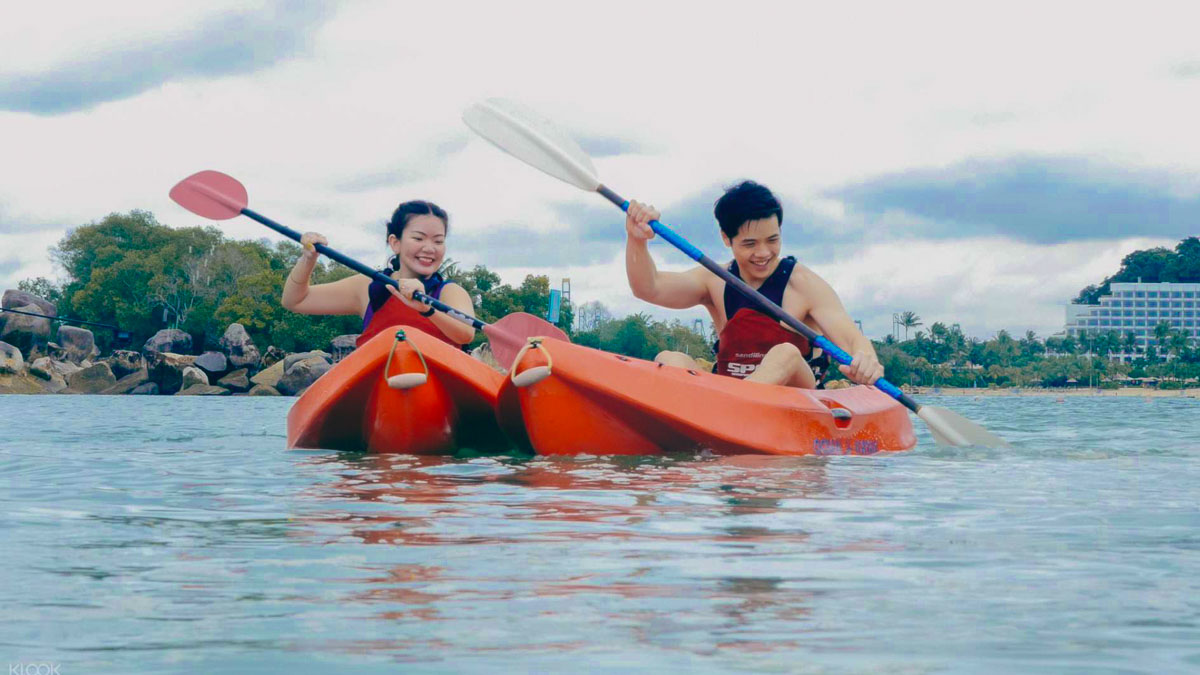 Photo credit: Klook
Singapore may not have big mountains and sweeping valleys, but we've got a unique mix of urban adventure. Plus, everything's easily accessible in our small city!
For even more convenience, book these activities with Klook and skip the onsite ticket queues. Plus, you'll save money with exclusive discounts and special packages on the Klook app. For example, the 3D2N Warehouse Hotel package is only available on Klook, and is over S$300 off the regular price.
Ready for your epic, romantic Singapore staycation? Happy adventuring!
Read also: Top 11 Outdoor Activities in Singapore — Places to Hike, Picnic and Get Closer to Nature
Facebook image credit: @christps via Instagram, @ajhackettsentosa via Instagram
Got any more adventurous Singapore staycation date ideas to recommend? Let us know in the comments!
---
This post was brought to you by Klook as part of the SingapoRediscovers campaign.
Disclaimer: All images were shot in line with safe distancing measures.