We're living in the future 🚁
Within a few years' time, there could be a new scenic way to explore Singapore — via flying taxis, aka VoloCity!
The best part: they're said to cost 70 to 75 percent less than a regular helicopter ride.
Developed by German aircraft manufacturer Volocopter, it's still in its final stages of approval by the relevant authorities. But, it's expected to be ready for launch sometime in 2024.
*Note: Bookmark this article because we'll be updating it again when more information is released!
What We Know About Singapore's First Air Taxi — VoloCity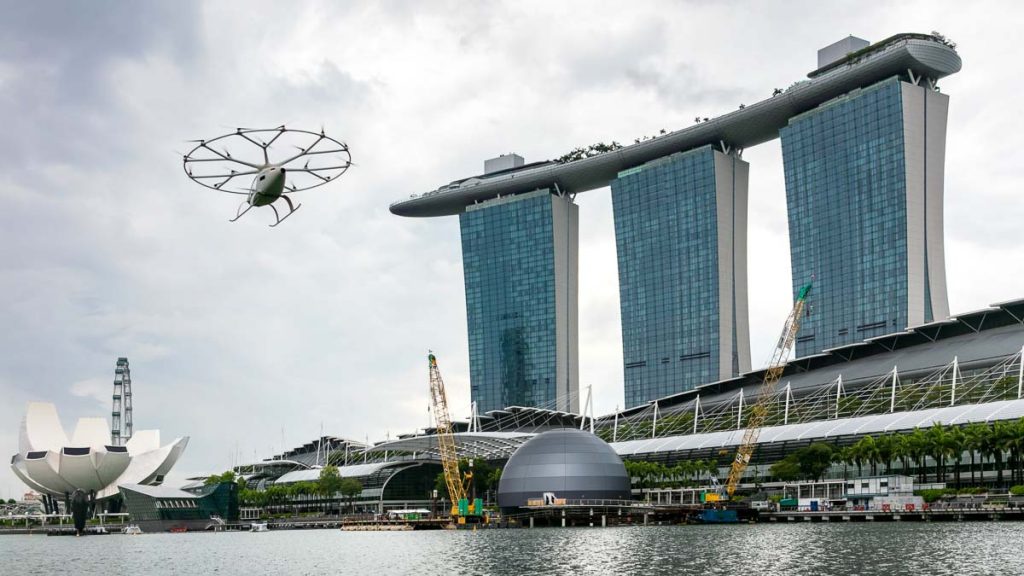 Photo credit: Volocopter
If approved, we can look forward to exploring Singapore in a new light, and at new heights!
The proposed flight route will pass through many of Singapore's iconic attractions such as Marina Bay Sands, Formula One racetrack, Singapore Flyer, and Sentosa.
There are also plans to build four to six VoloPorts (specialised launch pads for VoloCity) in the Marina South, Sentosa, and Changi area to facilitate landing and take-off.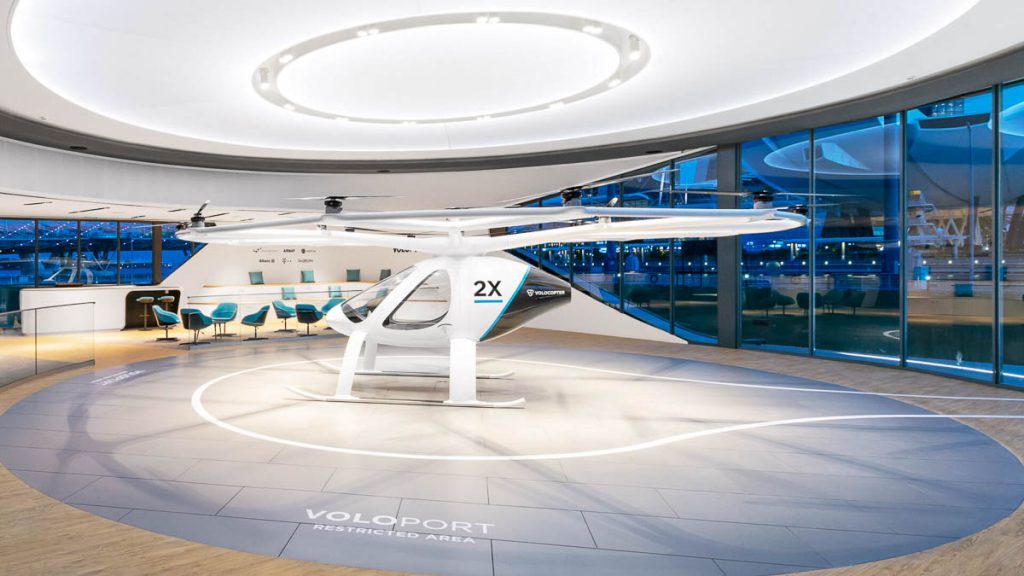 Photo credit: Volocopter
And if you're worried about pollution, don't worry because VoloCity is fully powered by electricity. Unlike regular helicopters, this makes it a more sustainable mode of transport. Plus, it's also said to be a quieter and more scenic way to travel 😉.
Hopefully, all goes to plan and there might also be potential cross-border air taxi trips to countries like Indonesia and Malaysia in the future!
Catch a Sneak Preview at the VoloCity Exhibition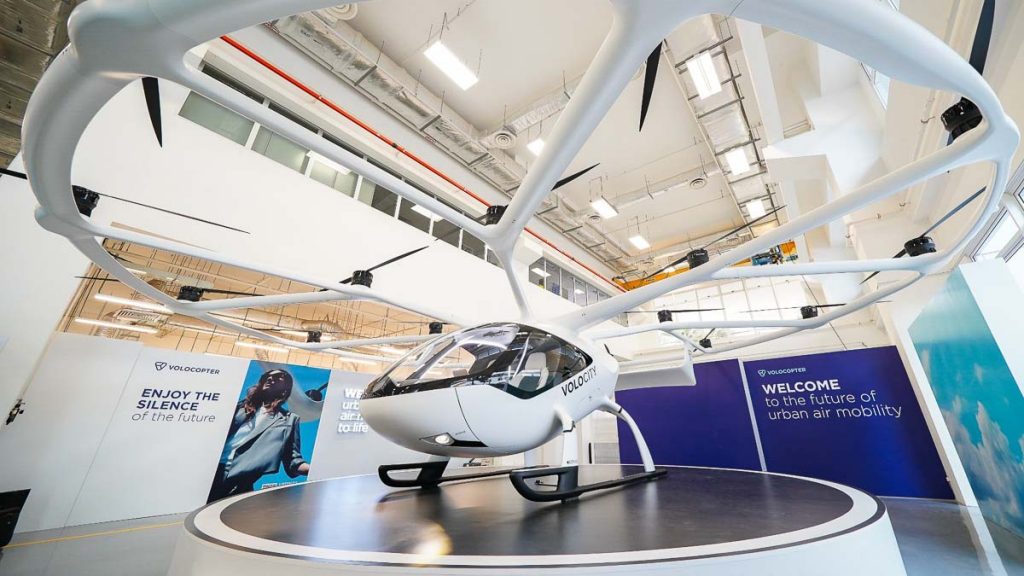 Photo credit: Institute of Technical Education, Singapore via Facebook
While it may take some time before air taxis actually lift off in Singapore, you can now have a sneak peek 🤩
Held at ITE College Central, the VoloCity exhibition features a 3D scale model whereby visitors are able to sit in the aircraft and get a feel of what it'll be like!
Starting August 2022, Volocopter's air mobility experts will also offer guided tours regarding this new technology and form of transport. Although the exhibition is free, tour slots are limited, so be sure to make your reservations online beforehand.
Featured image credit: Volocopter
What are you most excited about for the first air taxi flight in Singapore? Share with us in the comments!
---