Post-Covid essentials to travel with peace of mind.
Much has changed for travellers due to Covid-19. But in spite of the extra forms and protocols, there's a silver lining. We now pay closer attention to safety, hygiene, and sustainability wherever we go!
And just as travel has evolved, so has our travel packing list.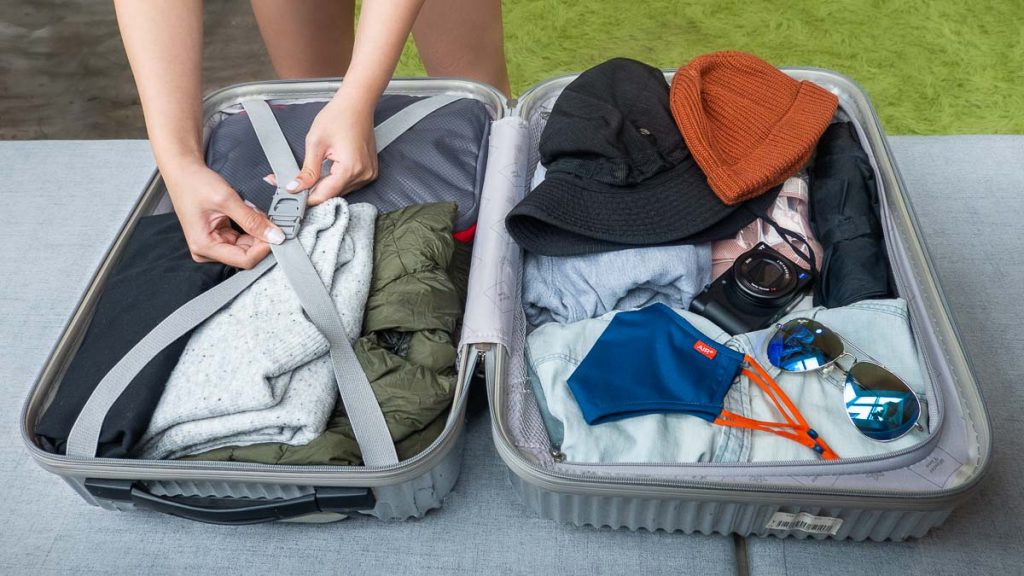 Here are our recommendations for the post-covid travel essentials to bring on your next trip out of the country.
1) Moisturising Hand and Body Sanitiser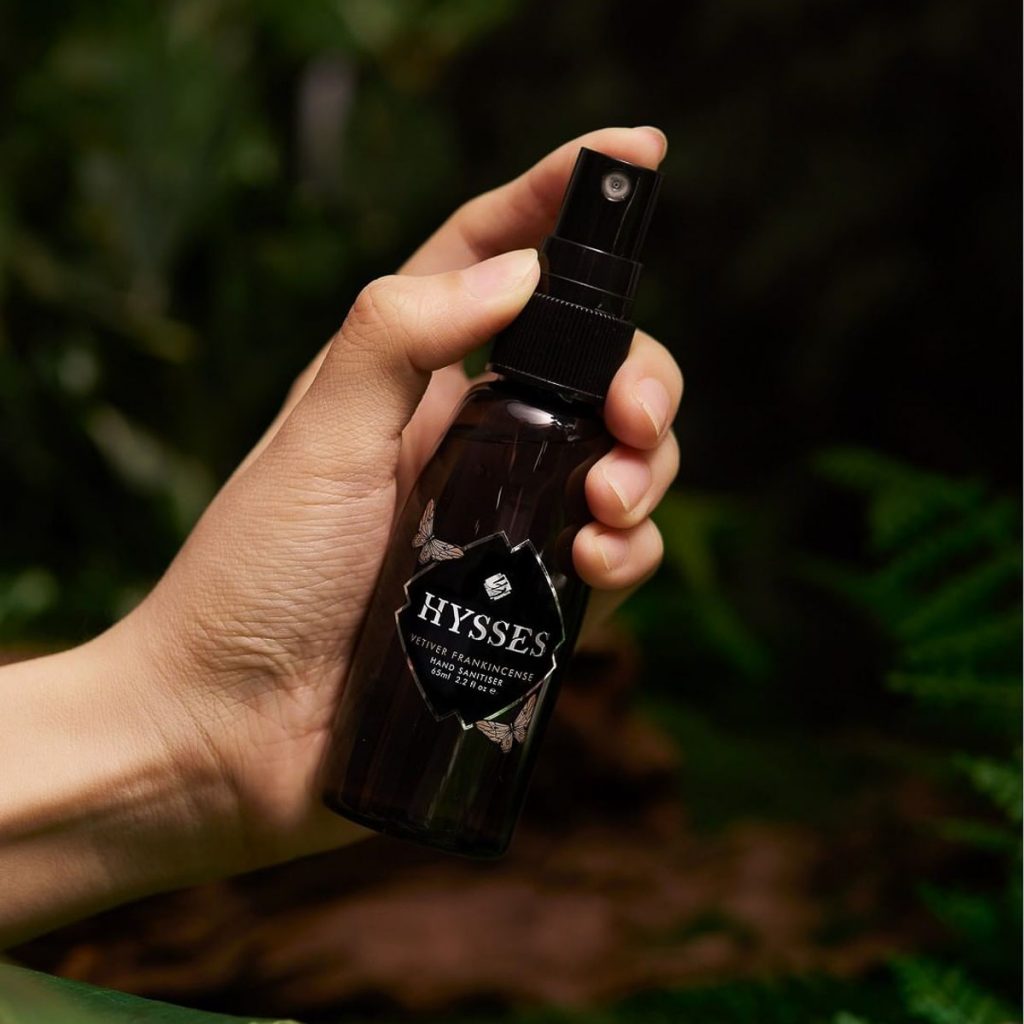 Photo credit: @hyssesofficial via Instagram
Frequent hand-washing and repeated use of alcohol-based sanitisers are a recipe for dry, chapped hands. Switch to gentle, non-drying hand sanitiser to prevent this, especially when travelling to a place with a drier climate.
This Hysses anti-bacterial hand sanitiser spray doesn't just protect you from harmful germs. It's also infused with essential oils to rehydrate and strengthen your skin. Choose from seven different blends including Cedar Patchouli, Lemongrass, and Verbena Rose as a handy aromatherapy perk-me-up on your travels.
Cost: S$15.90/bottle
Read also: 6 Short Getaways under S$380 for Long Weekends in 2022
2) AIR+ Voyager Mask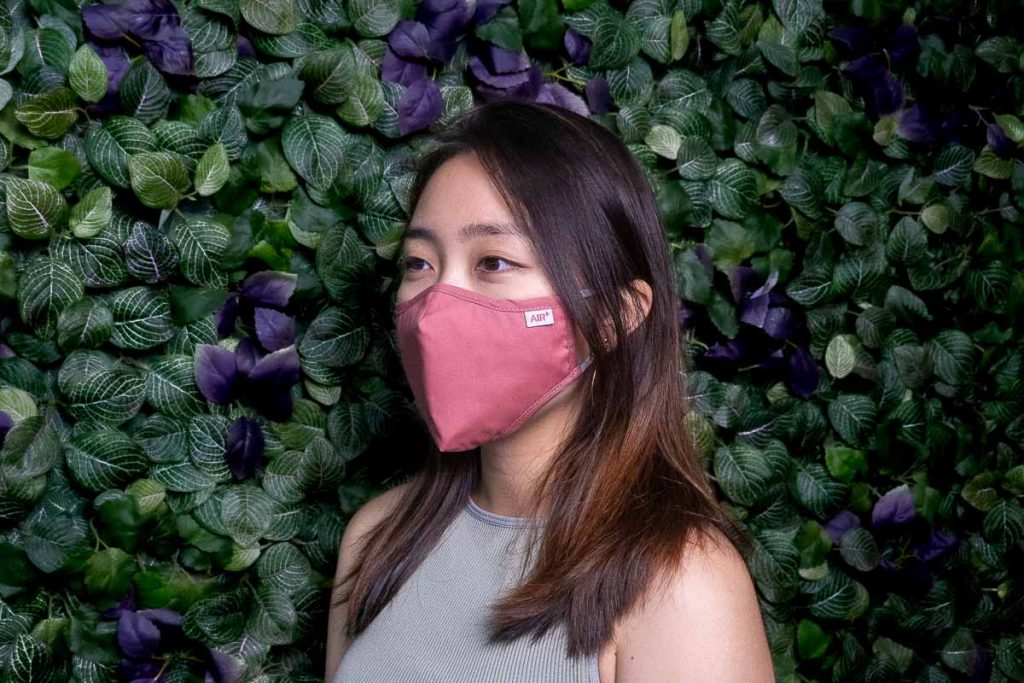 Face masks have become the most important post-Covid travel essential so we couldn't miss out on this. Since we'll have to wear them in airports and throughout the plane ride, it's important that they're comfortable, stylish, and effective in protecting us against Covid, of course.
The AIR+ Voyager Mask ticks all these boxes. It filters more than 95% of aerosolised particles like bacteria, viruses and city pollutants, and features a 3D structure, nose cushions, and adjustable ear loops for comfort.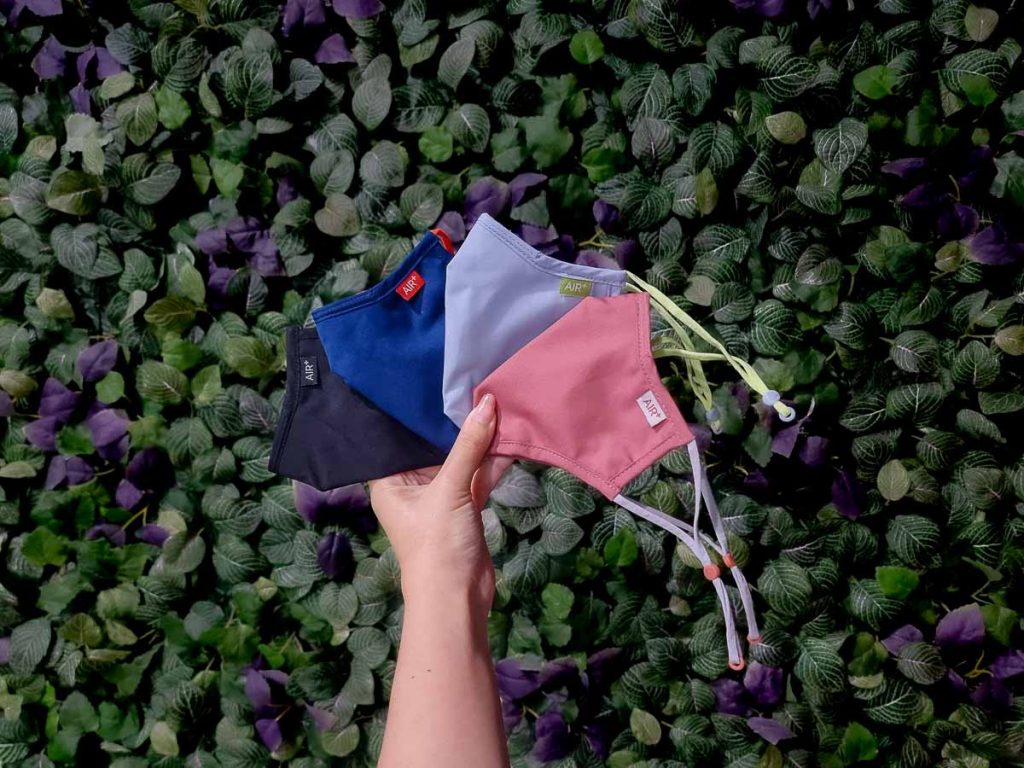 Four colours available to match any vacation 'fit.
But perhaps what's most useful is that the reusable mask only needs to be washed once a week* with regular use, thanks to self-sanitising and anti-odour technology, so there's no need to stuff your suitcase with stacks of masks even for a long holiday.
*Note: Do wash more frequently with heavy use, such as extended hours of wear and heavy perspiration.
The AIR+ Voyager Mask comes in two sizes (M & L) and four different colours — Rose, Blue, Navy and Black.
Cost: S$18/mask
3) UV Sanitiser Pen
Photo credit: Momax Singapore via Facebook
Disposable alcohol wipes are always common to have on trips but here's a more environmentally-friendly alternative: a UV sanitiser pen.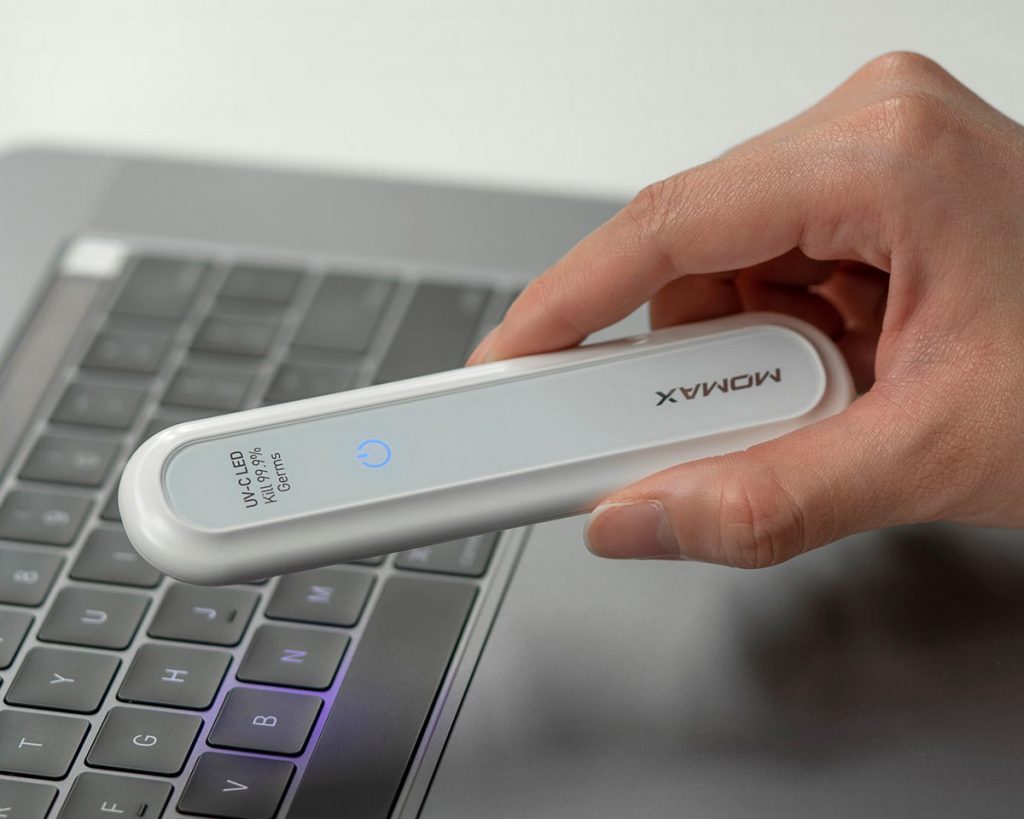 Photo credit: Momax Singapore via Facebook
The Momax UV sanitise pen allows users to sanitise items with the use of ultraviolet rays. While travelling, this would be useful for seat handles, cutlery and any non-water-resistant surfaces. It's lightweight, compact, and fits into most handbags.
Cost: S$60
4) Portable Air Purifier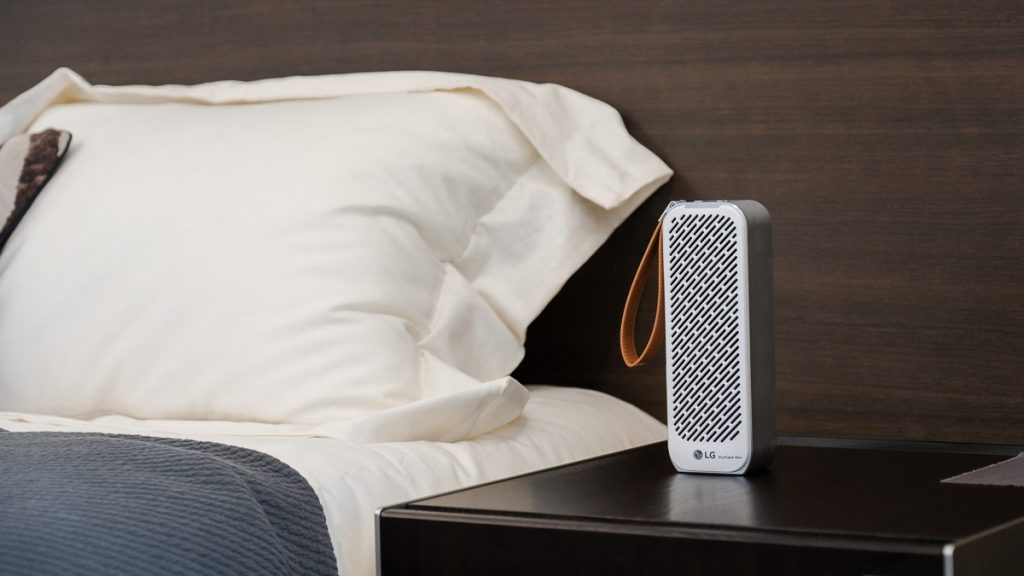 Photo credit: Geek Culture
Those who have been welcomed by a less-than-pleasant musky odour in hotel rooms or hostels may find this next portable gadget extremely useful. A small, lightweight air purifier that filters 99% of 0.3-micron ultra-fine dust particles and allergens for cleaner air.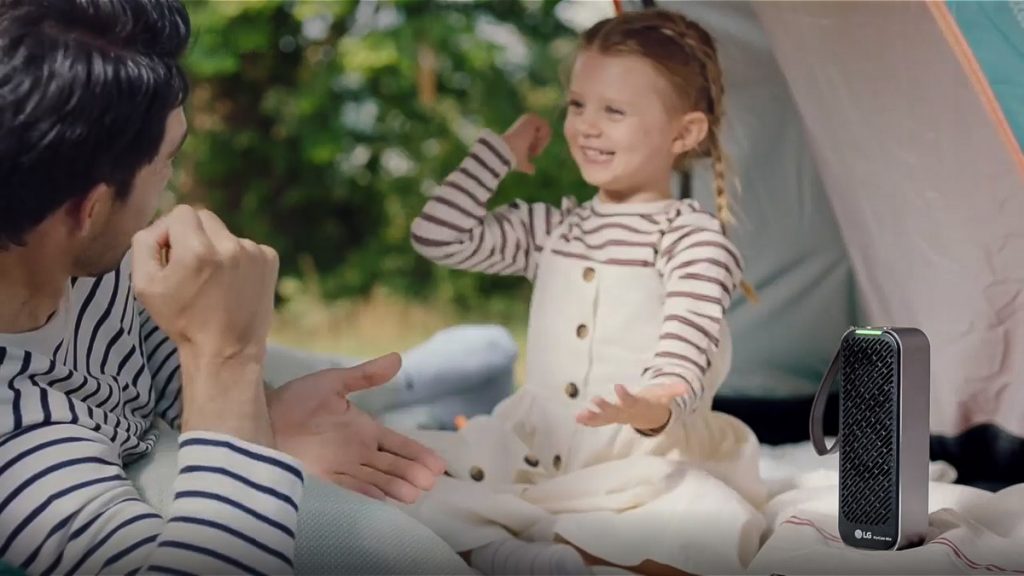 Photo credit: @lg_singapore via Instagram
The LG PuriCare Mini air purifier has a battery life of eight hours, allowing you to purify the air in your hotel room, rental car or even camping tent while you rest.
Cost: S$159
Read also: 10 Travel Items Recommended by Frequent Travellers for Your Next Trip
5) Filtered Water Bottle with Anti-Bacterial Bottle Cap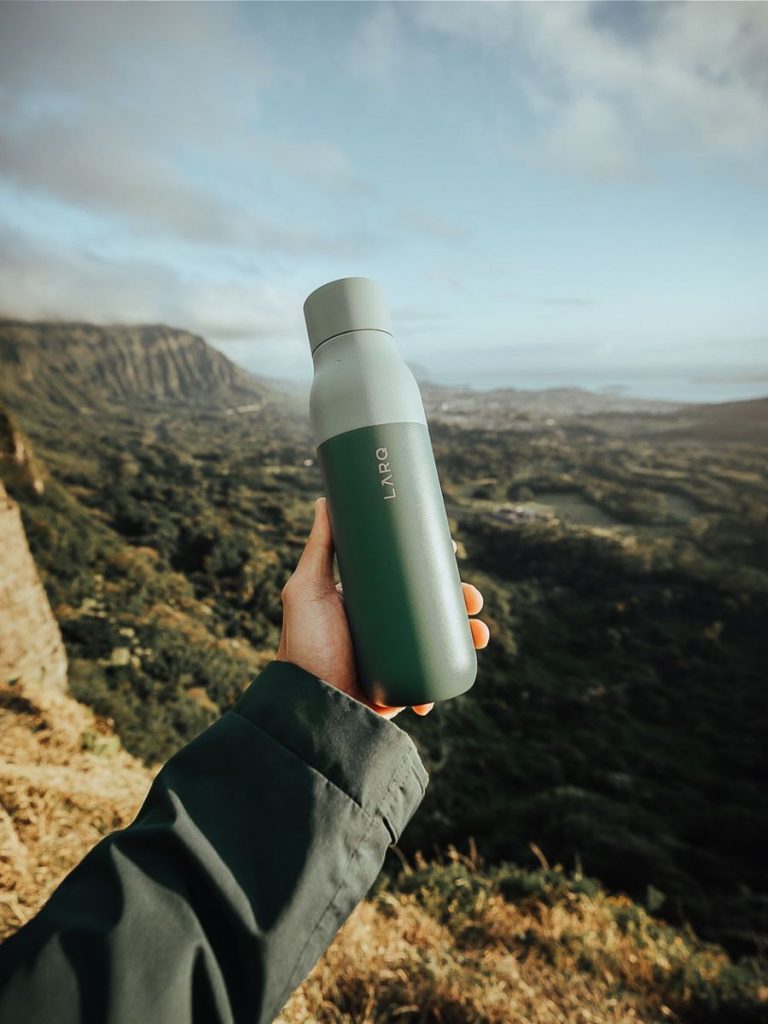 Photo credit: LARQ
Instead of buying new bottles of mineral water daily on your trip, travel with a self-cleaning water bottle to save the earth and your wallet in the long run.
The LARQ PureVis is a lightweight steel water bottle with UV technology that neutralises up to 99% of bio-contaminants from both your water and bottle. The tech is housed in the cap, which works at the push of a button and comes back on every two hours after that.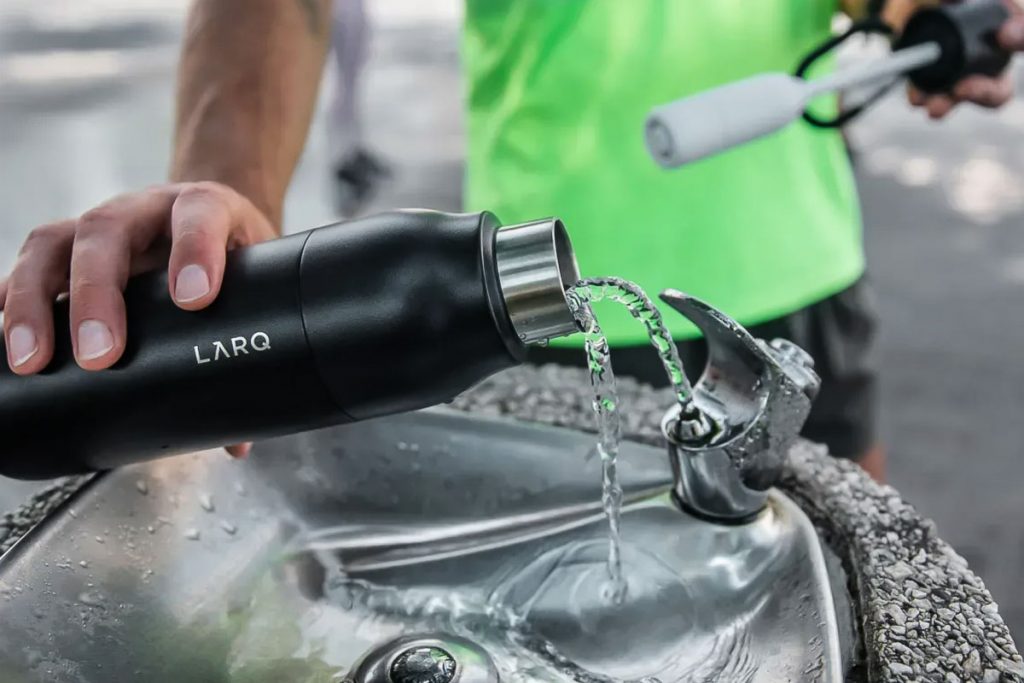 Photo credit: LARQ
If you're the kiasu kind, double cleanse by pairing the PureVis UV cap with the LARQ Bottle Filtered. The latter utilises a Nano zero filter to remove lead, heavy metals, chlorine, and harmful pollutants.
Cost: S$149 (UV bottle), or S$109 (filter bottle)
Embark on Worry-free Post-Covid Travels with AIR+ Voyager Mask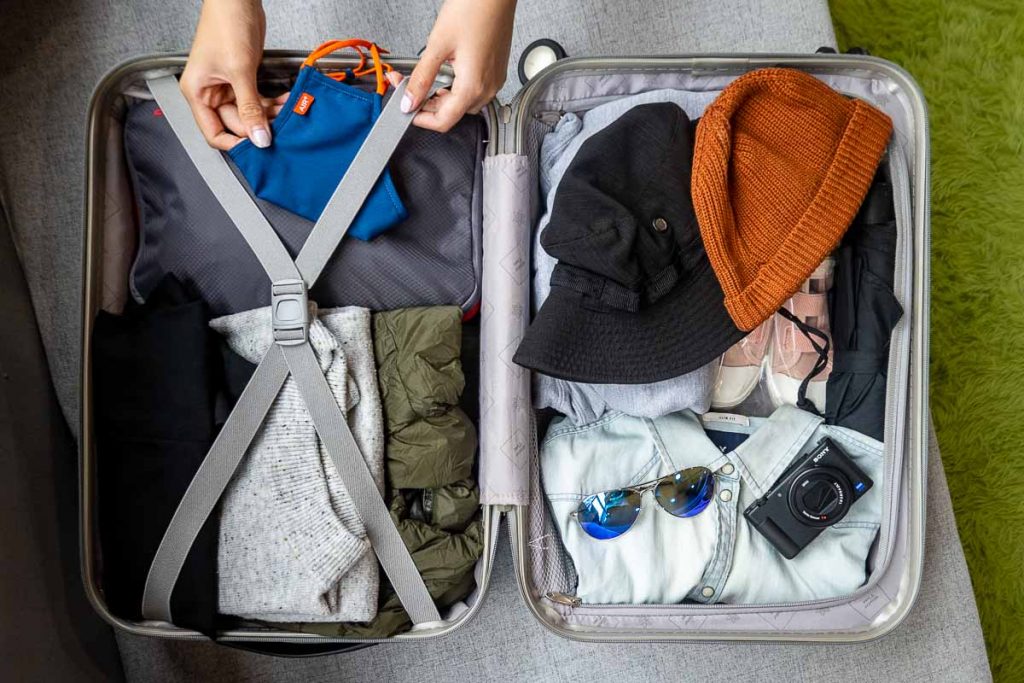 Post-Covid travel doesn't have to be risky or burdensome if you know what essentials to pack.
Safeguard yourself and your loved ones on your next vacation with these new travel essentials, especially a good mask like the AIR+ Voyager Mask.
Finally a reusable option that offers effective protection without forgoing comfort.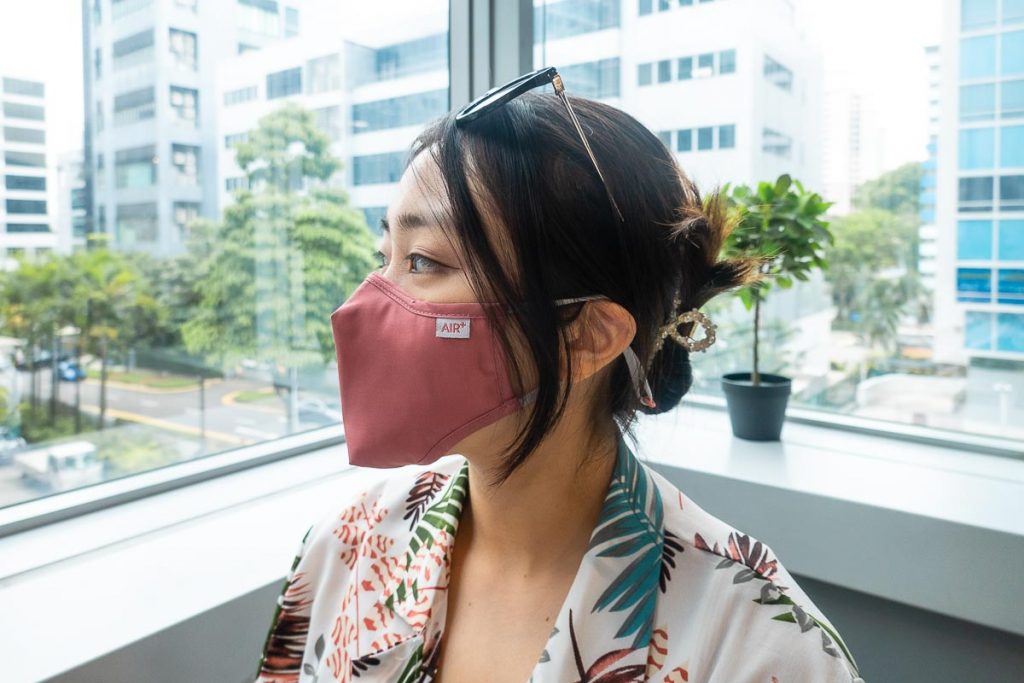 The AIR+ Voyager Mask is available in four different colours — Rose, Blue, Navy and Black, from the AIR+ Official Store online. From now till 14 July 2022, use the promo code <GOTRAVEL> to get two Voyager Masks at a discounted price of S$34.90 (U.P. S$36)!
What other travel essentials do you know of? Let us know in the comments below!
---
This post was brought to you by ST Engineering.