When we think of places to visit in Bali, we can often list a number of beaches we would love to visit – the Sundays Beach Club, KuDeTa Seminyak, Sanur Beach, Nyang Nyang… Bali is the place to be for beach bums, and the ones who love the sun, sea and salty breeze.
However, there's more to having a beach life when we travel to Bali. To better understand and immerse ourselves in the exotic Balinese culture, heading to the local market, and retreating to the rural lifestyle may prove to be more memorable and meaningful. Hence, here are 5 places to visit in Bali other than the beach!
1) Kecak Dance
Voted #1 of 15 Concerts & Shows in Ubud by TripAdvisor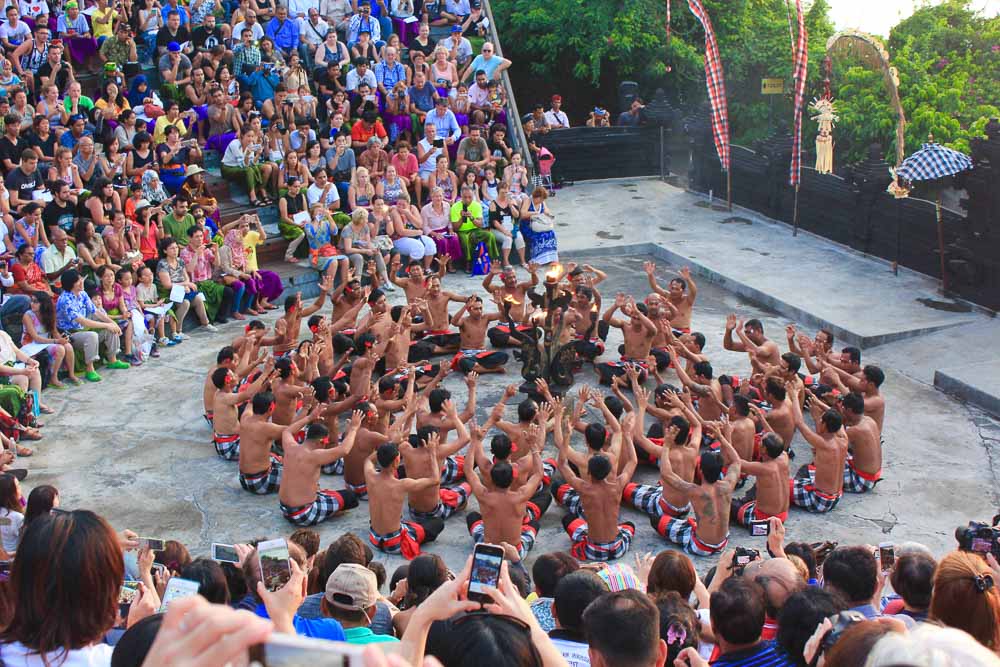 Enthralling, mysterious, and entertaining, the Kecak Dance is a performance that features a Hindu traditional folktale. Actors donned in elaborate costumes and make-up will re-enact the story of King Ramayana trying to save Princess Cyntha from the Evil King Ravana, while a group of men chants "cak, cak, cak" throughout the entire story.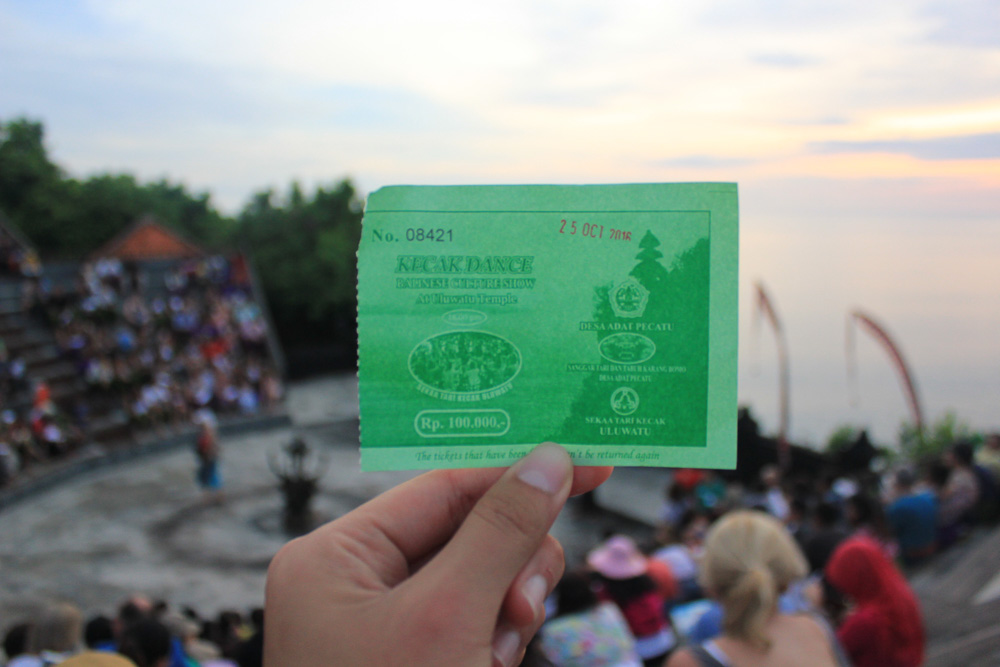 As the dance is performed during the sunset, the entire audience will get to enjoy a spectacular view of dance from dawn to nightfall. To better understand the story, make sure you get a guide, or a local to explain it for you during the performance!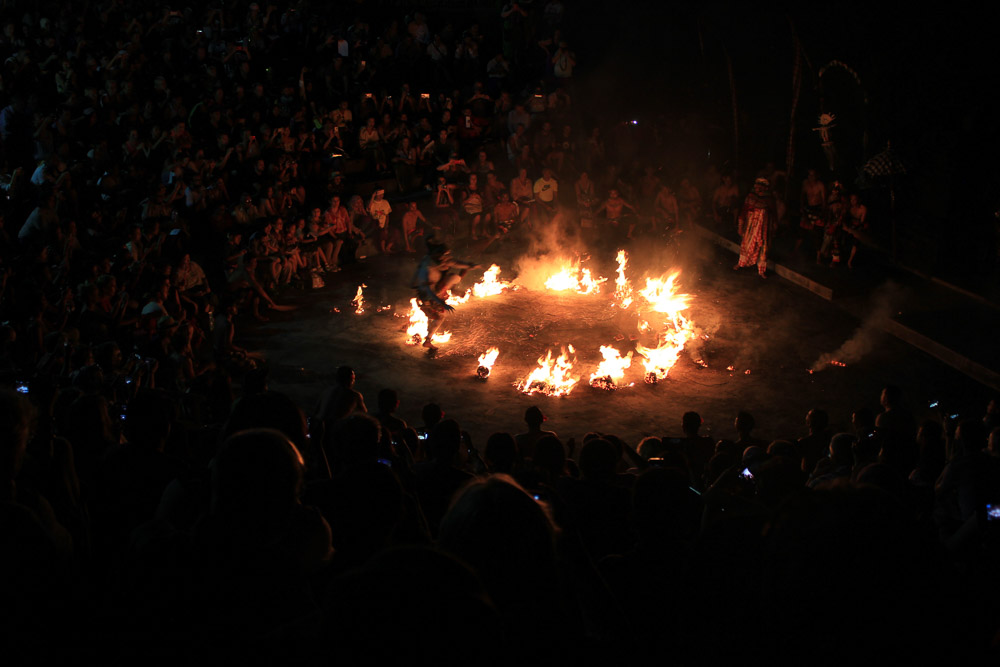 Location: Jl. Raya Uluwatu Southern part of Bali, Pecatu 80361 Indonesia
Cost: 100,000IDR for the show
Show time: 6pm to 7pm (Go early to avoid missing the show!)
2) Uluwatu Temple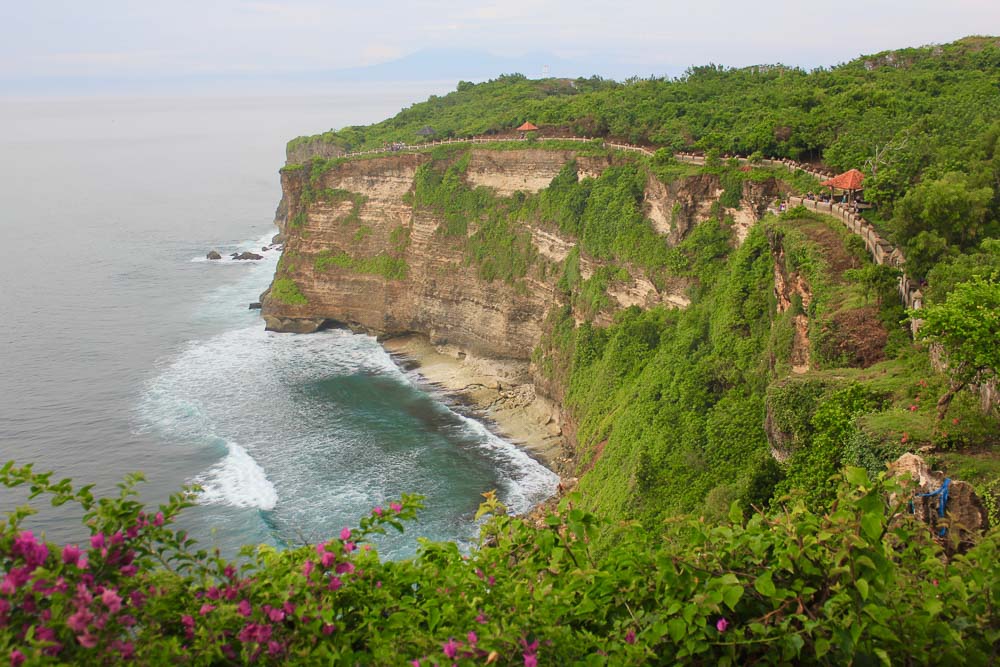 Overlooking the vast Indian Ocean and sunset, the Uluwatu Temple, or Pura Luhur Uluwatur, features a magnificent cliff, daily kecak dances and the holy temple itself. The Balinese Hindus believe that this temple is the place to worship Siva Rudra, and the temple is also believed to protect Bali from evil sea spirits. As it holds strong Hinduism values, the temple is welcomed by many, especially the Hindus and the locals.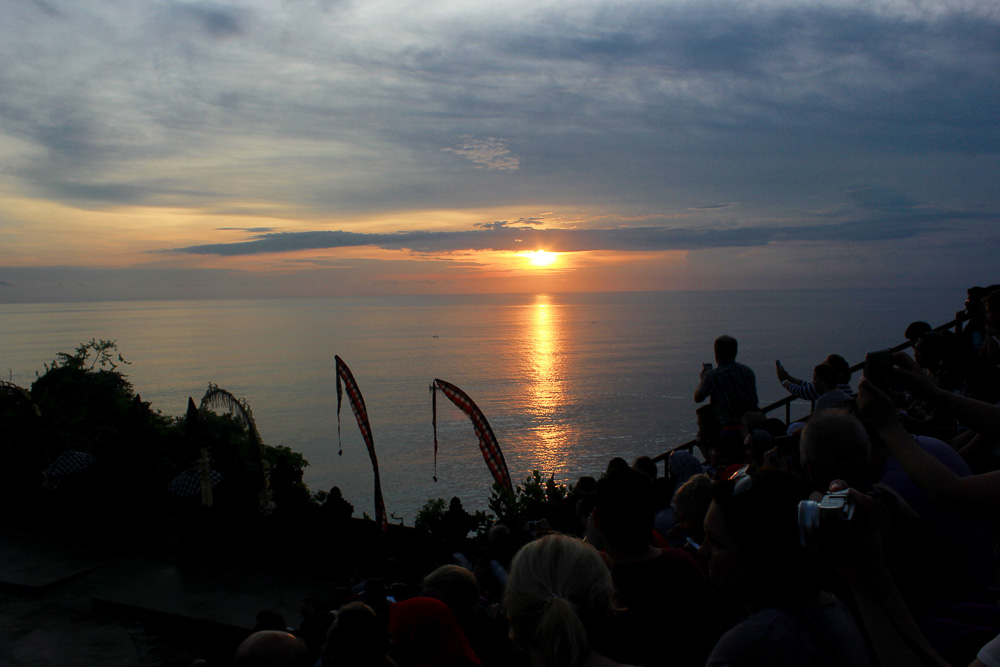 The best time to visit this attraction is before sunset, where the magnificent cliff will be enveloped with a warm orangey glow. A guide is not necessary, unless you'd like to know more about the history and significance of Hinduism embodied by this relic. The temple also features the traditional kecak dance, which is the star attraction of the Uluwatu Temple.
Just remember to take care of your valuables, especially your sunglasses, cameras, and phones, as there are monkeys that will snatch them from your hands.
Location: Jl. Raya Uluwatu Southern part of Bali, Pecatu 80361 Indonesia
Opening Hours: 24 hours
Prices:
Domestic: 20,000 IDR/pax
International Vistors: 30,000 IDR/pax
3) Rumah Desa
Ranked #4 of 48 Restaurants in TripAdvisor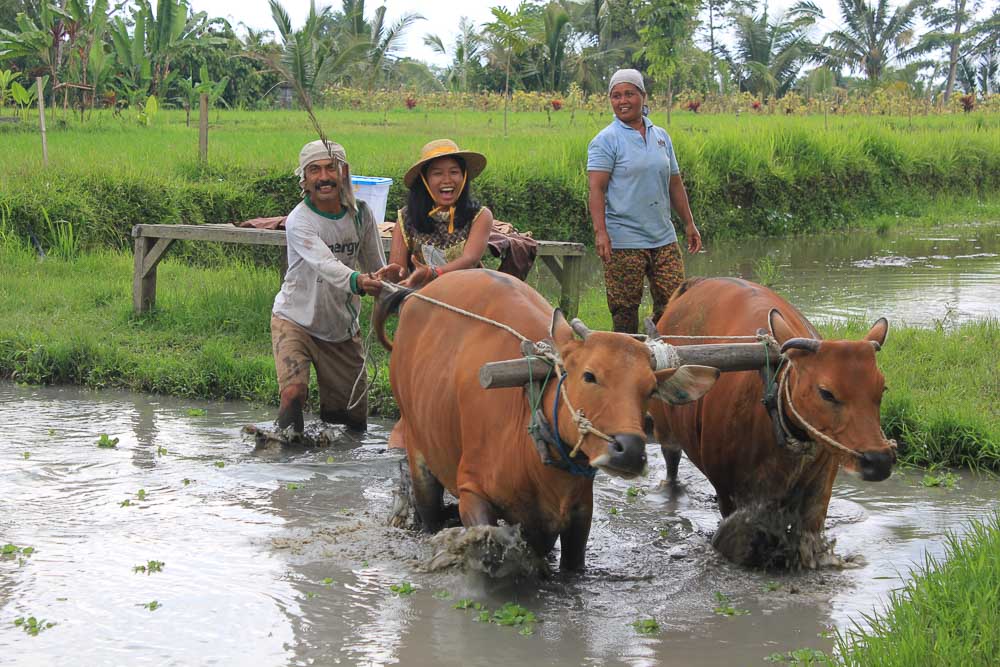 The Rumah Desa is a village compound that exposes visitors to many aspects of culture in Bali — from cooking everyday Balinese food to farming, rice field trekking, cycling and even riding on cows to plough the fields. This village is literally a one-stop destination for a Bali-immersion adventure!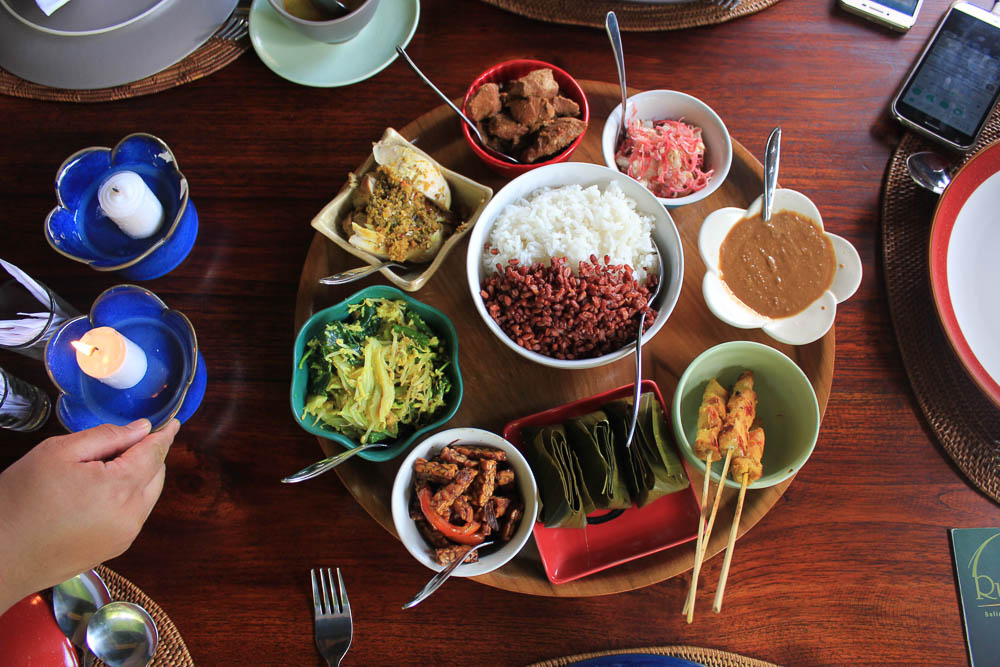 With its great service and wide variety of choices, the Rumah Desa is easily the top recommendation in Bali. We had an amazing cooking experience, where we used traditional cooking methods to produce flavourful and aromatic paste. These were then made into fish and chicken kebabs, and finally served with rice, ginger flower, crunchy tempe manis and urab. We even had fried banana, watermelon and bubur hitam for dessert!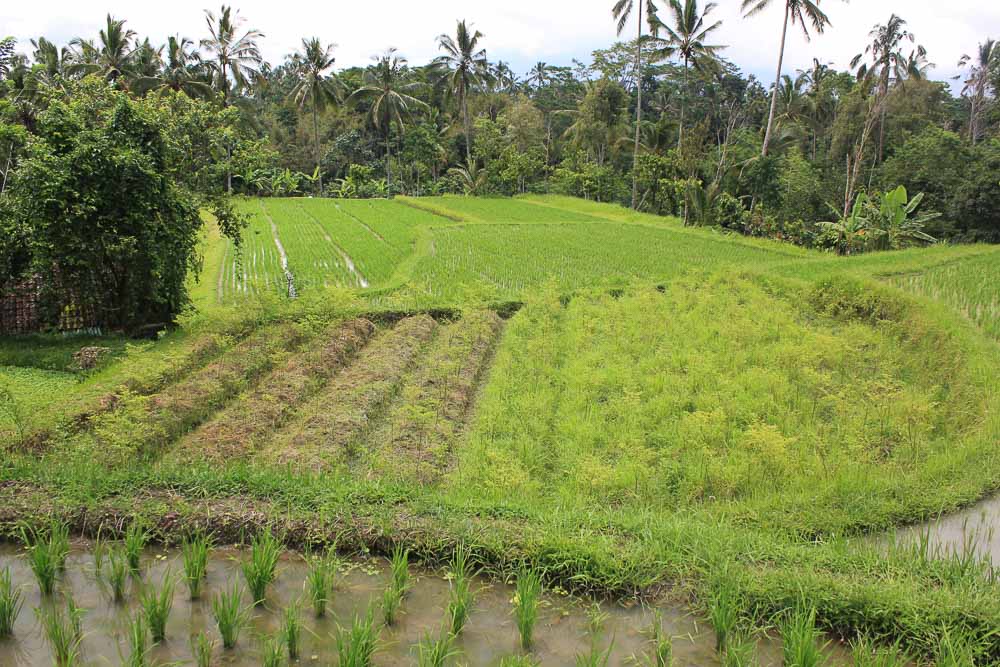 Additionally, we visited their backyard and were taken away by a breathtaking sight of endless paddy fields. The villagers were extremely kind, and happily welcomed us to ride on their cows. Here, we were also offered fresh coconuts as refreshments! To have a truly authentic Balinese experience, you can head over to the Rumah Desa for a visit.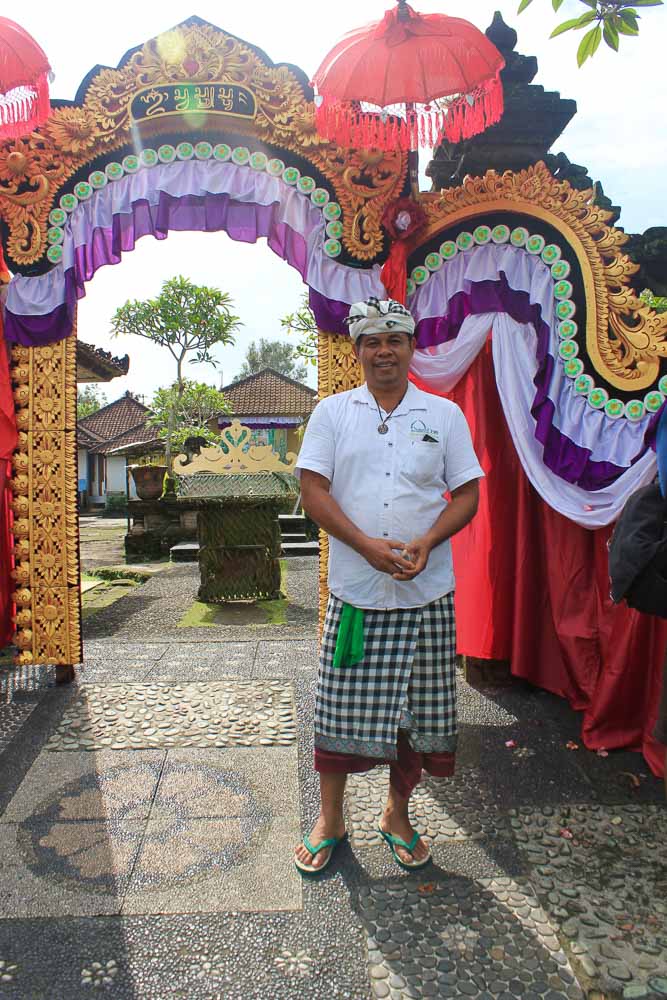 Location: Jl. Raya Marga-Apuan KM. 8, Banjar Baru, Desa Baru, Kecamatan Marga, Tua, Tabanan, Kabupaten Tabanan, Bali 82181, Indonesia
~40mins drive from Mengwi Village
4) Mengwi Market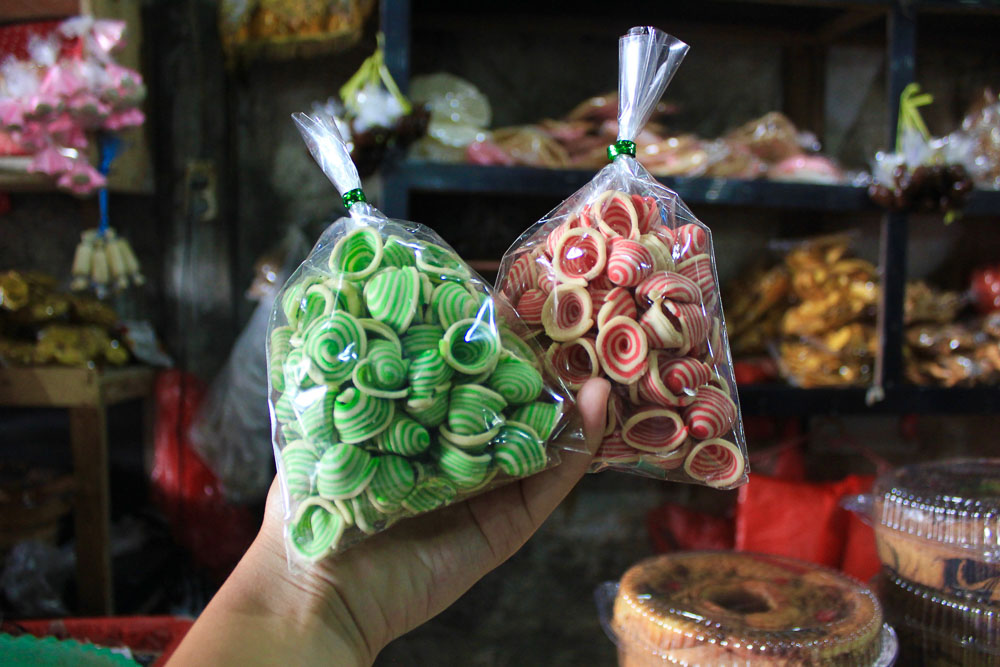 The Mengwi Market is an everyday Balinese market, which starts bustling from 4am and closes down by about 8am. Perfect if you want to make full use of your time in Bali, this market provides an opportunity to experience how a local sells his produce (the vegetables and fruits are grown in their backyards!) Surprisingly, the market also sells a wide range of snacks, biscuits, baked cakes and muffins!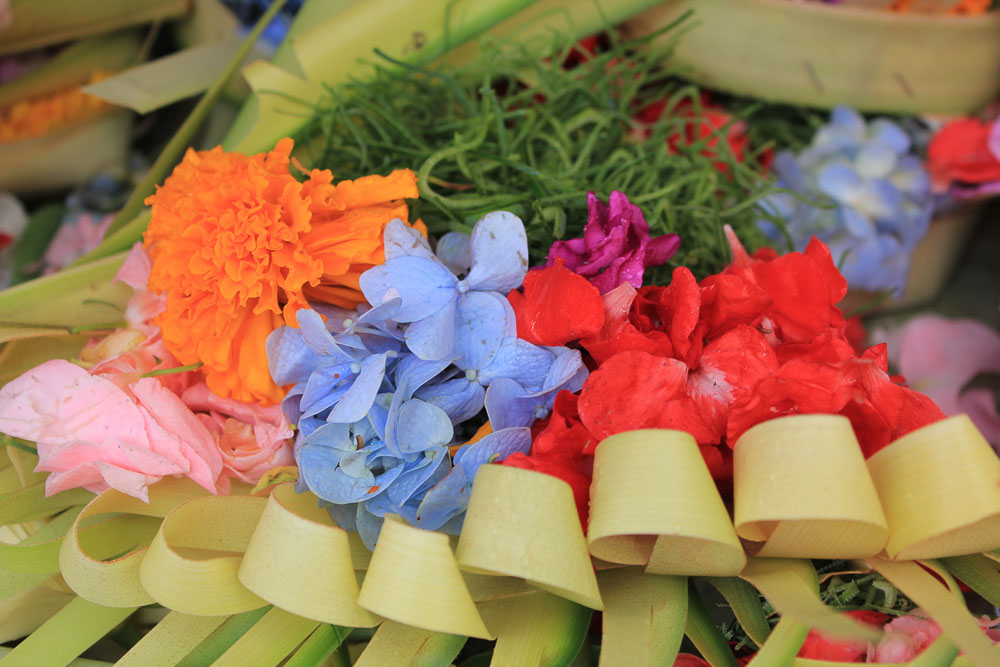 A fun fact about the Mengwi Market: a Balinese does not have to pay for a permit to sell his/her produce. They simply have to give offerings to the Gods as a symbol of worship and devotion. Offerings often depend on what you'd normally eat, drink or buy (cigarettes, fish, incense, etc.), but a definite item would be the canang tening, or colourful flowers. The placing of offerings also hold great significance — on the floor for demons, and on the altar for the Gods.
Location: Jl. I Gusti Ngurah Rai
Opening Hours: 4am to ~8am
5) Bali Pulina 
Voted #3 of 72 Things To Do in Gianyar by TripAdvisor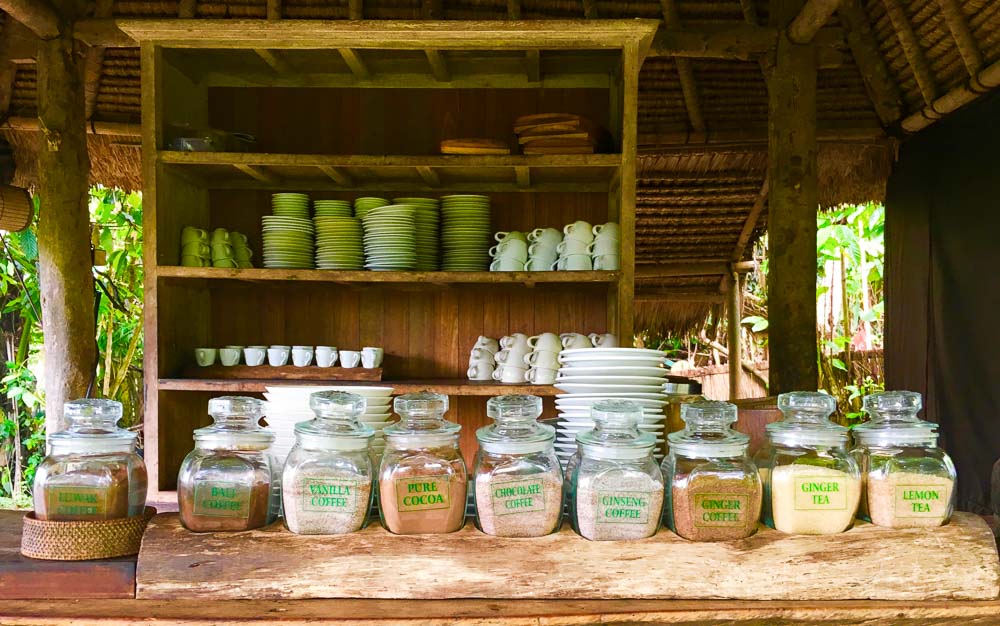 Bali Pulina is the place to go for the coffee addicts, and the ones who love the taste of authentic Balinese coffee! Here, you'll be brought on a tour explaining how Luwak coffee was made.
Not sure if this should remain a secret… but the cocoa beans are firstly eaten by civets, or a certain breed of cats. These beans are indigestible to the cats, and hence they will be excreted looking as normal (and innocent) as they were before consumption. These cats are unique as they would only select the 'good beans' to eat.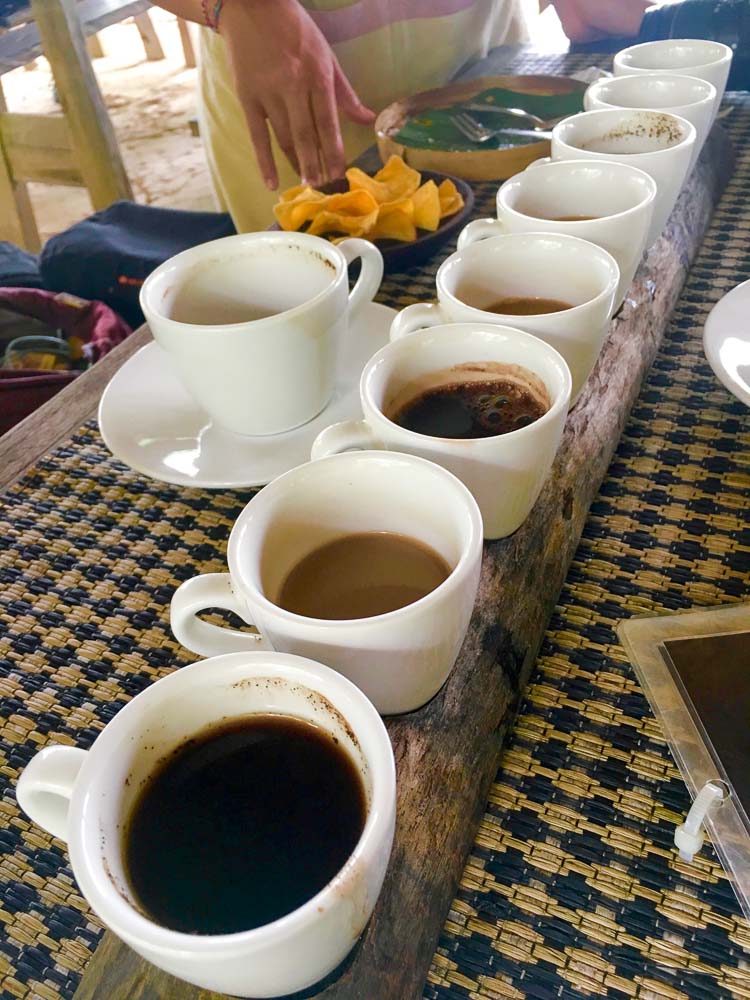 The beans are then roasted on a huge pan, ground and left to dry out in the sun. The best thing about the tour is the endless variations of drinks you can try, including black coffee, vanilla coffee, ginger tea, ginger coffee, and even chocolate coffee!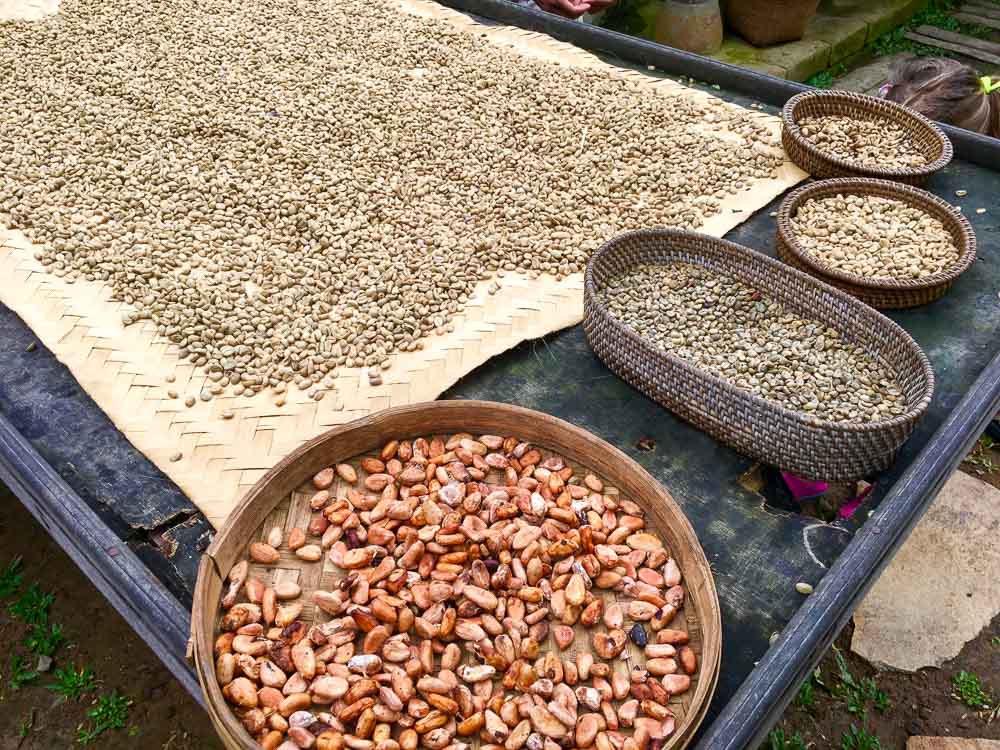 Location: Banjar Pujung Kelod, Tegallalang, Gianyar, Kabupaten Gianyar, Bali, Indonesia
Opening Hours: Daily from 8am to 7pm
*Bonus: Jimbaran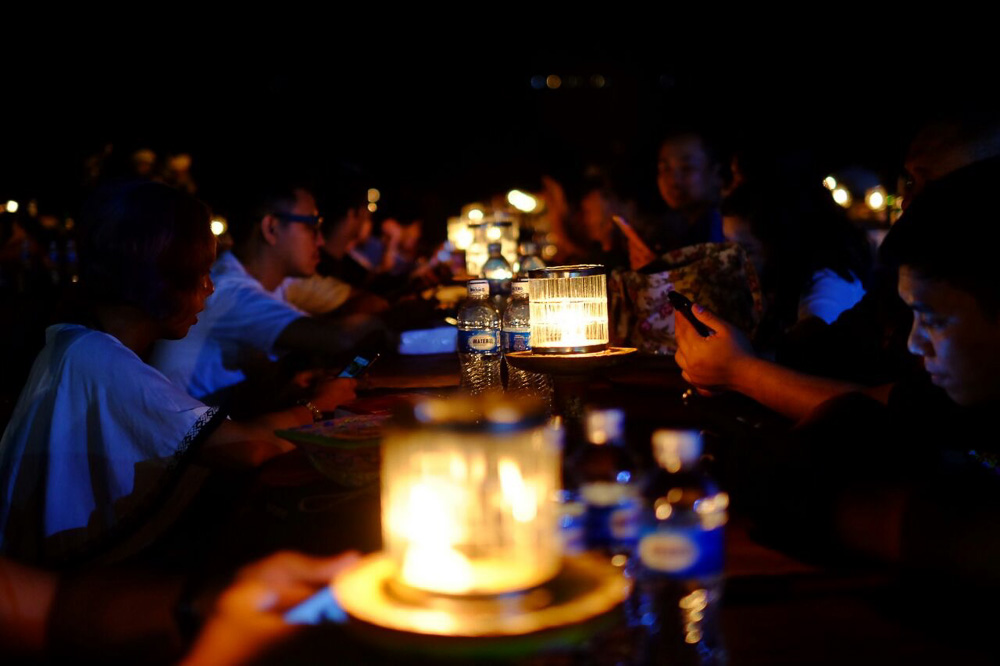 Featuring a long stretch of seaside dinners, Jimbaran would be a bonus on your itinerary if you're looking for affordable and freshly prepared seafood! There is a lot of seafood available here, such as soft-shell crabs, prawns and sambal fish. Each item is also prepared with different methods, spices and sauces, so don't be afraid that they'll all taste the same!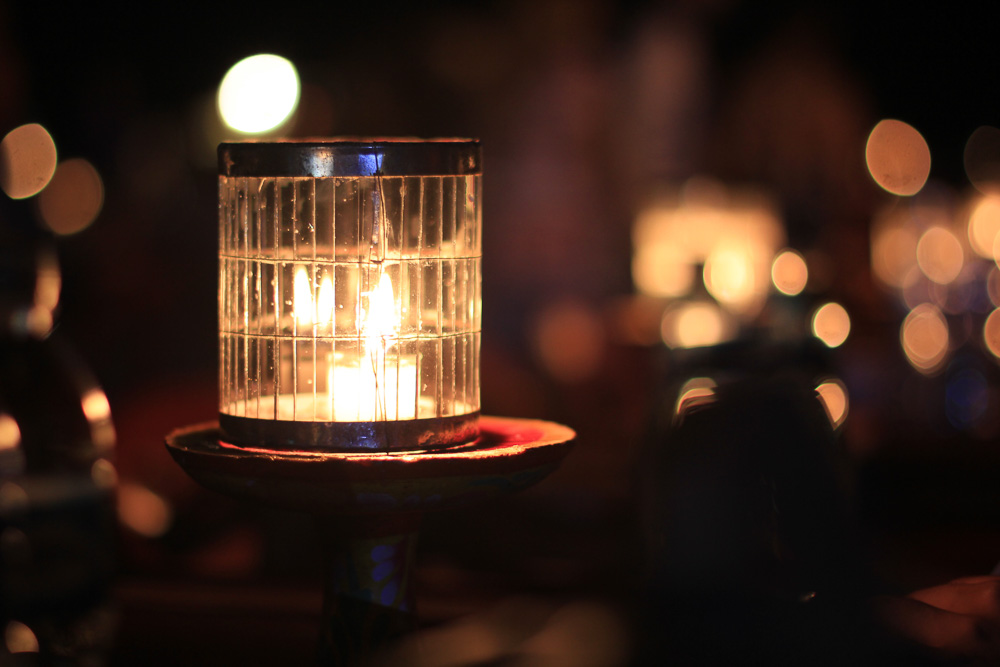 The Jimbaran beach can also get a little romantic – with entirely lit-up twinkling candles, the faint sound of crashing waves, and acoustic songs by a walking band, this will be the perfect retreat from the outside world.
Location: Between Kuta and the Bukit Peninsula, with Nusa Dua to the southeast and Uluwatu to the southwest.
Know of more places to visit in Bali? Share your stories in the comments below!