See Sydney and its surrounds with new eyes on this epic 10-day New South Wales Australia itinerary! Grab your best friends for a road trip you'll never forget.
If you've visited Sydney and its surrounds on a family holiday, the Sydney Opera House, the Sydney Harbour Bridge and the Sydney Fish Market are already familiar to you. But that's the beauty of revisiting a place — you get to skip the "must-visit" places and spend time on experiences that really pique your curiosity.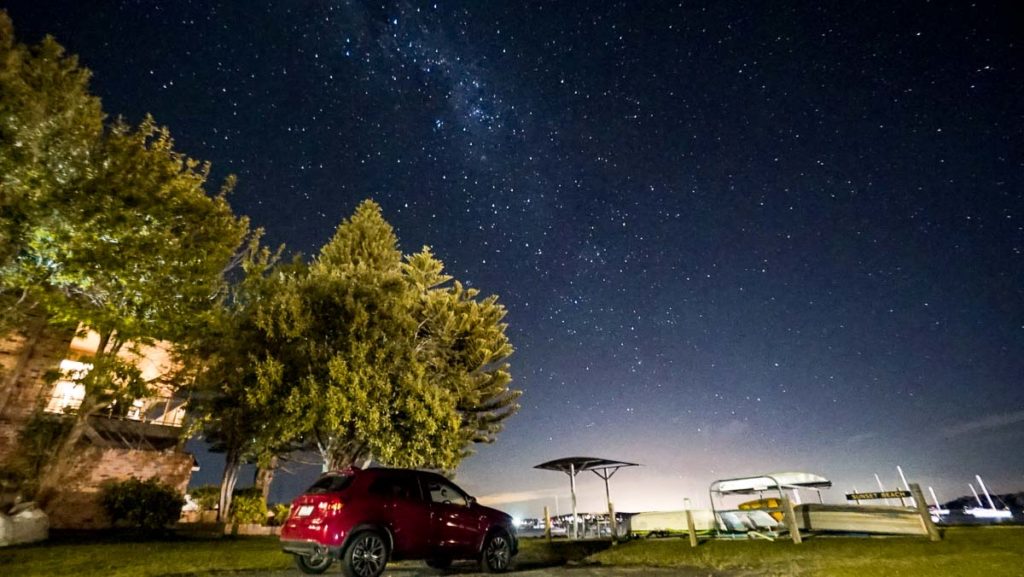 This 10-day itinerary covers epic sights that'll take your breath away, experiences that might flood you with adrenaline and of course, the best spots for some alcohol appreciation 😉.
With over 1,000km of Pacific coastline, there's no shortage of natural beauty and cultural diversity in this region — expect to uncover lots of surprises when you come with an open mind and a spirit of adventure.
Day 1–2: Start in Sydney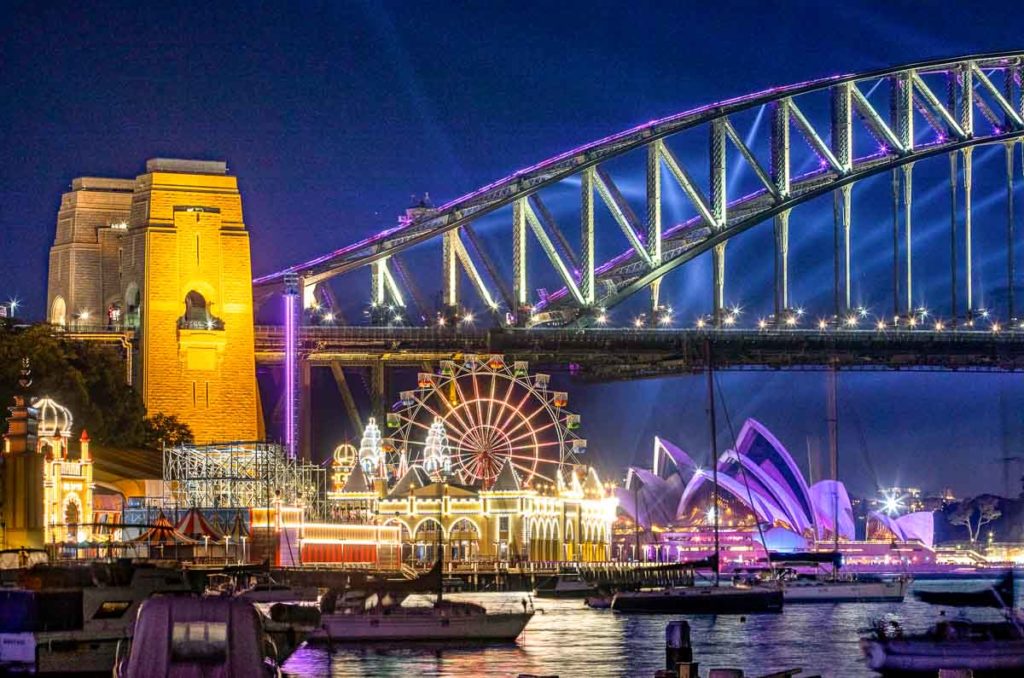 Photo credit: Destination NSW
Flights from Singapore: The award-winning Singapore Airlines flies five times daily. More on promo fares below!
Sydney city has plenty going on. Scream your hearts out at the iconic Luna Park, stuff yourself silly (check out these 10 things you absolutely should try in Sydney) or visit the cuddly residents of Taronga Zoo. If the city isn't your thing or you've been there, done that and wish to explore more, here's what we recommend.
Day Trips Out of Sydney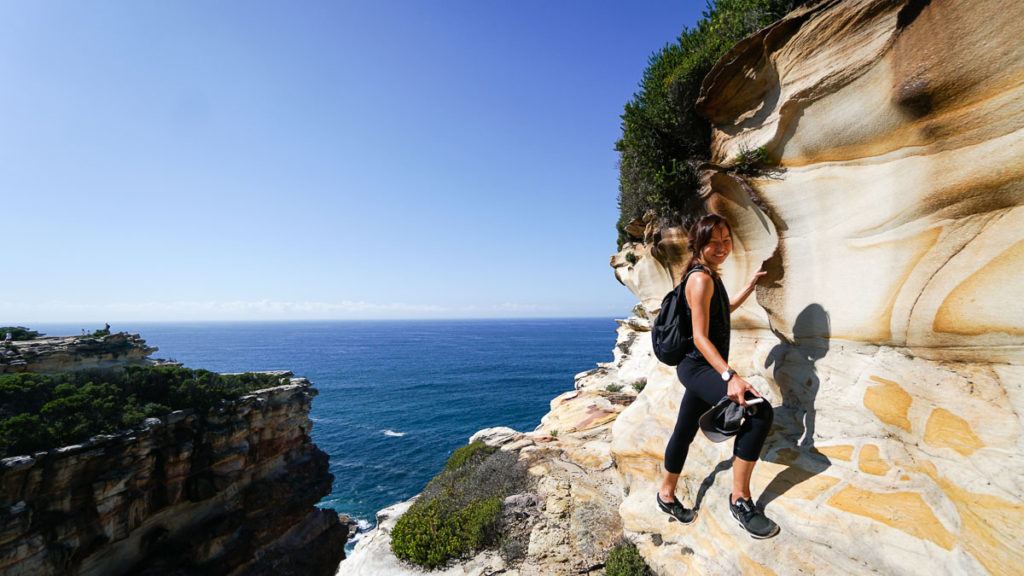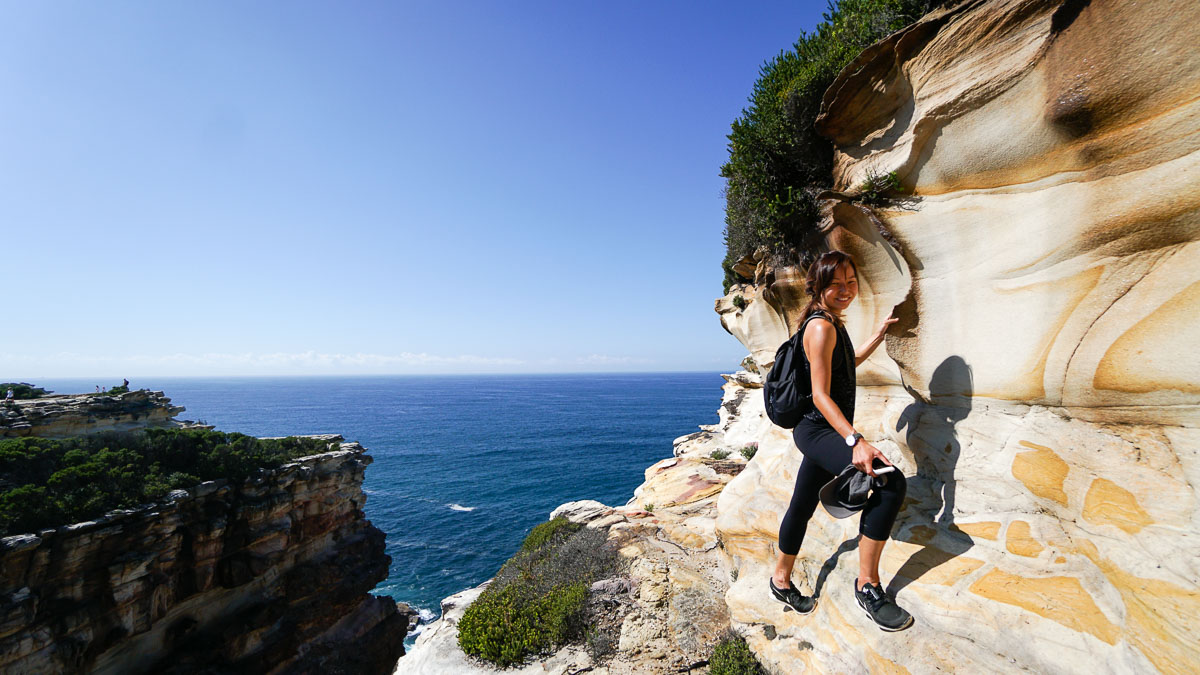 Royal National Park: An hour-long drive south of Sydney, there are more than 10 different hiking routes in this park, many with rewarding coastal views. One of our favourites is the Wattamolla to Eagle Rock lookout. It's about 8km return with minimal elevation — the perfect warm-up hike to kickstart the trip!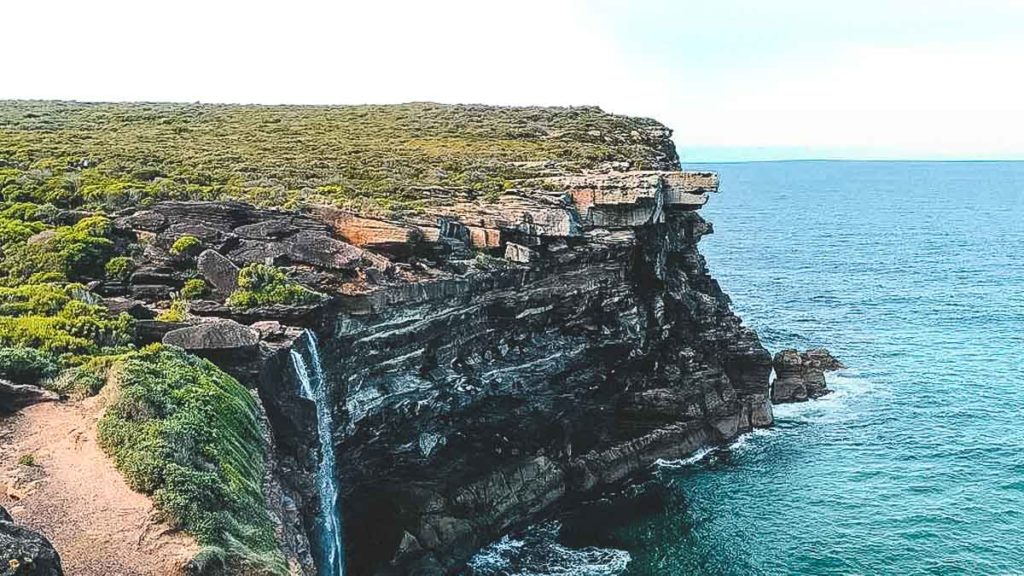 This route ends at Eagle Rock lookout where you get the best view of Curracurrong Falls — one of the few waterfalls in the world that feed directly into the ocean. Between September and November every year, this is a great vantage to spot whales as they migrate south (but more on the whales in a bit)!
Parking: AU$12/vehicle (whole day)
How to get there: The nearest carpark for the Eagle Head Rock is Wattamolla Carpark. From the carpark, look out for the sign that says "to Eagle Head Rock".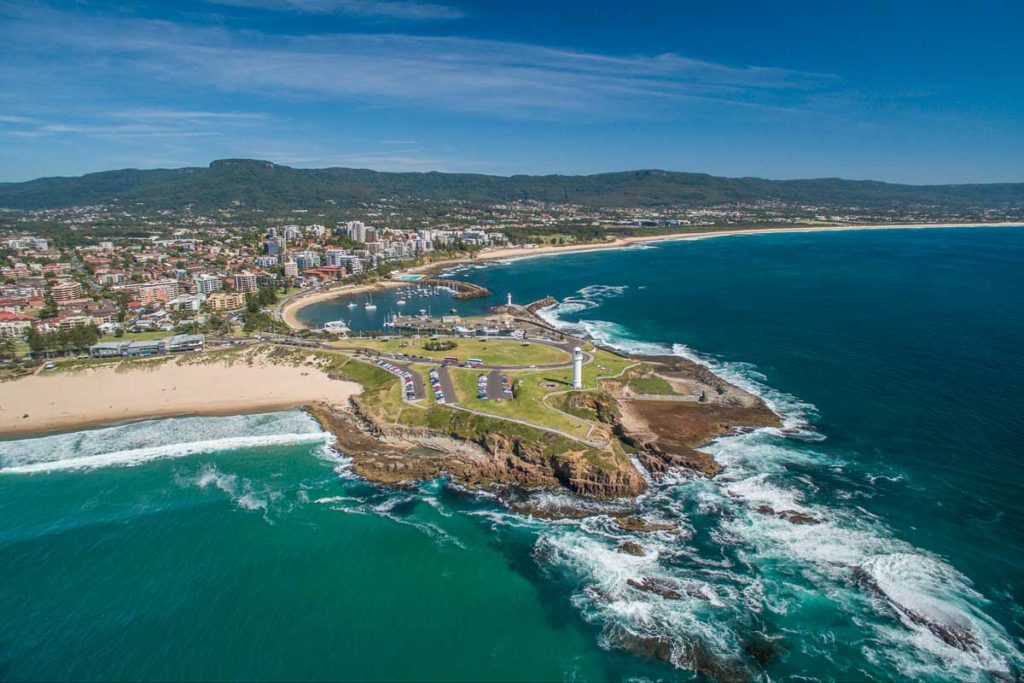 Photo credit: Dee Kramer Photography
Wollongong: Further south — 45 minutes from Royal National Park — the beach here isn't just famous for catching the waves, it's also a spectacular spot for action-packed activities like leaping off a plane 15,000ft above ground.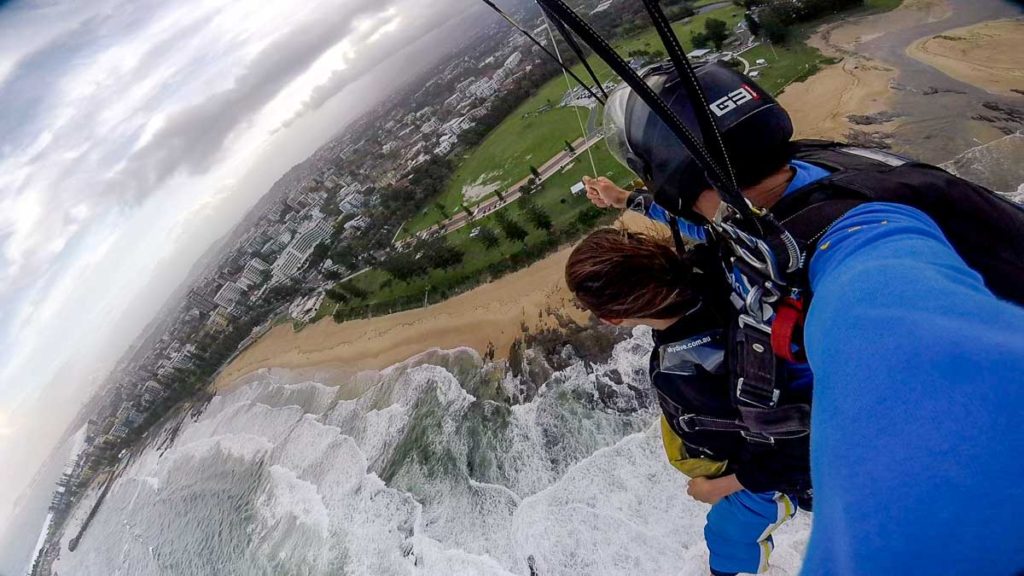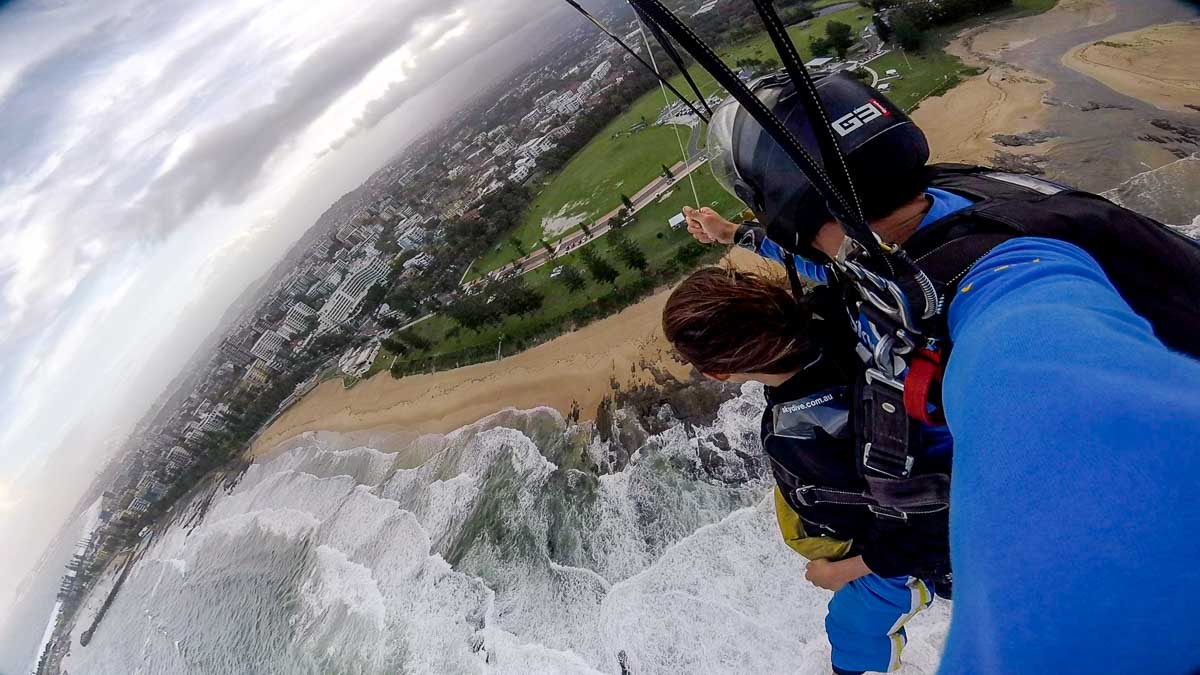 Wollongong beach is gorgeous, but nothing beats the view from up high! Anyone looking to slay their fear of heights? This is the perfect opportunity 😉
Skydive Wollongong is located right by Wollongong beach but we recommend booking your slot before arriving.
Cost: From S$228
Address: George Hanley Dr &, Cliff Rd, North Wollongong NSW 2500, Australia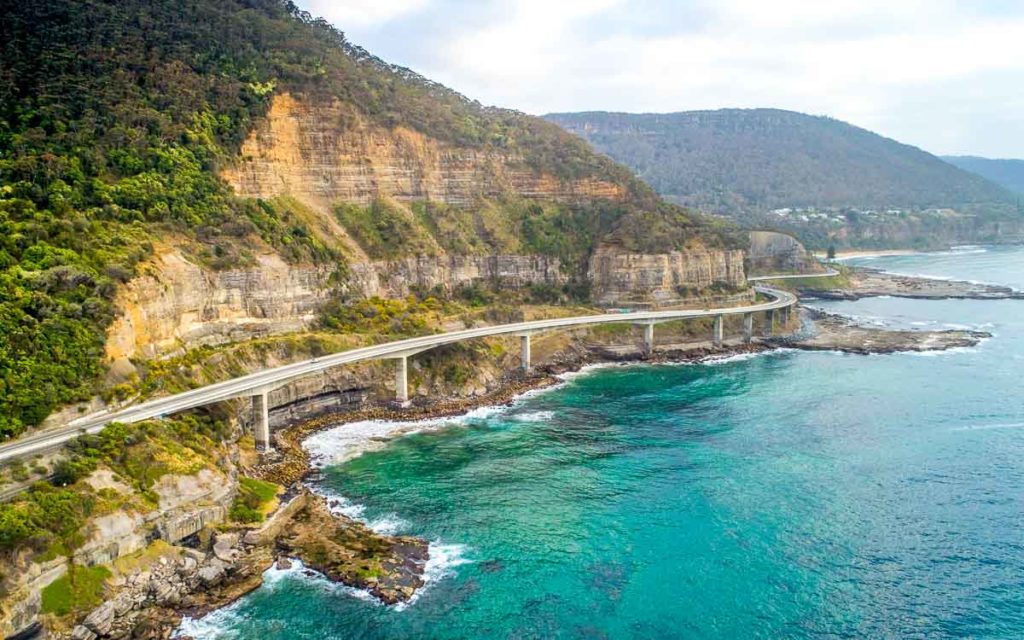 Photo credit: Destination NSW
*Pro-tip: Skip Princes Highway and take the coastal route instead. It's slightly longer but the views from the Sea Cliff Bridge more than make up for the distance!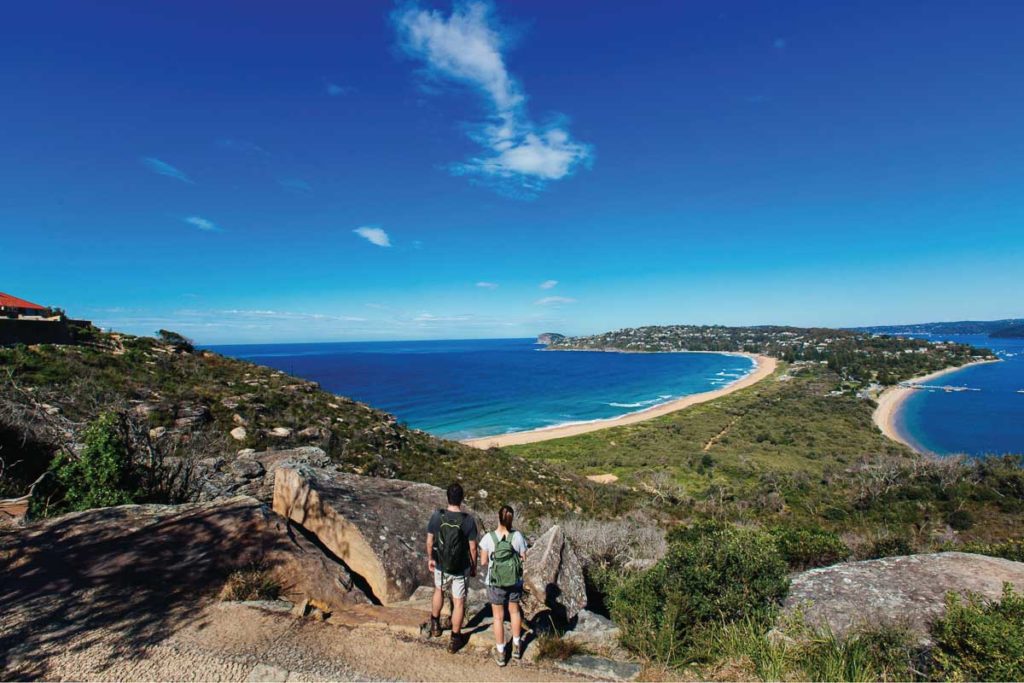 Photo credit: Destination NSW
Hike to Barrenjoey Head Lighthouse: On the northern-most end of Sydney lies another often-missed gem. The view from where the Barrenjoey Head lighthouse stands is one of the most beautiful sights! It's an hour's drive from Sydney CBD and requires a 30-minute hike. Expect to pant a little and have your breath taken away from the views.
The lighthouse isn't accessible unless you're on the guided tour which happens only on Sundays, but you can still hang around the area to enjoy the views.
Tour Fee: AU$5/pax
Tour Timings: Every 30 mins from 11AM – 3PM, Sundays only
How to get there: From the Governor Phillip parking area, it's a steep 30min uphill trek to the lighthouse
*Pro-tip: If you're out of time, you can visit at the end of the trip, on the way back from the Hunter Valley.
Accommodation in Sydney City: Sydney Central YHA (from S$34/pax)
Day 3–4: Blue Mountains — More than the Three Sisters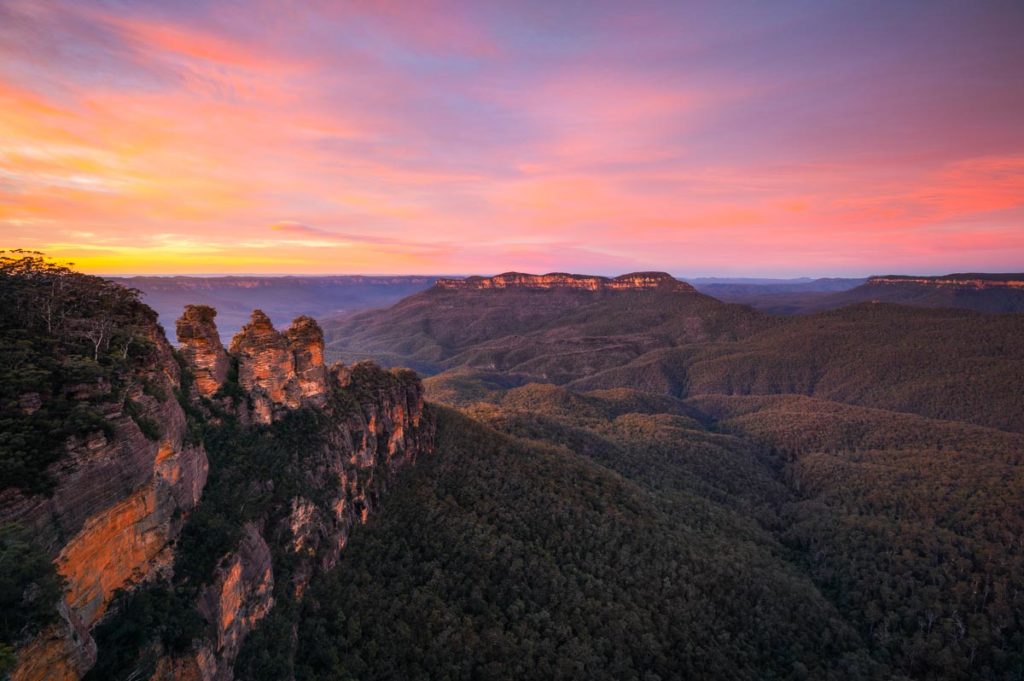 Photo credit: Destination NSW
The Blue Mountains is quite a family favourite! If it's your first time here, order a Discovery Pass to explore the various sections of Jamison Valley and eventually end up at Evans Lookout where you can catch the iconic view of the Three Sisters rock formation.
Apart from this viewpoint, the Blue Mountains is also home to many scenic bush walks like: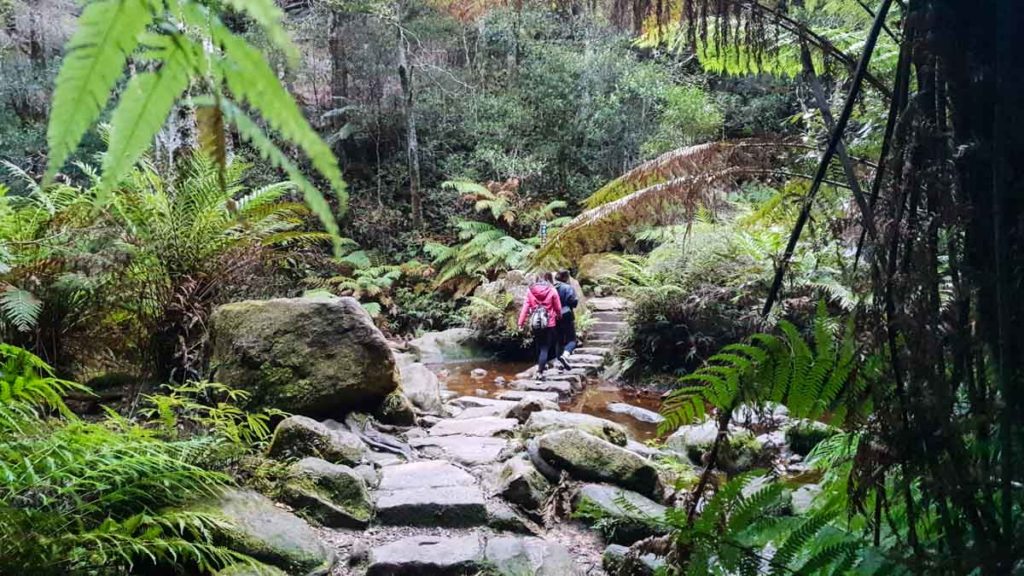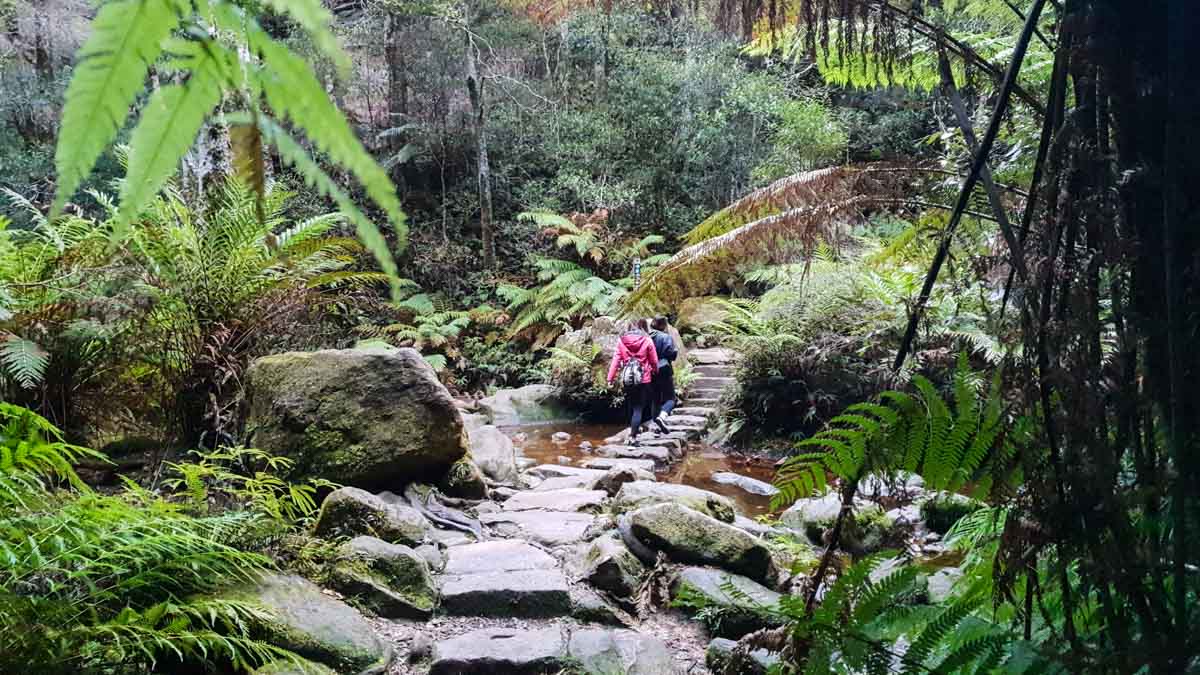 The Grand Canyon Loop
Starting Point: Evan's Lookout or Grand Canyon carpark. You can start from either end and finish at the other. From the end point, it's a 700m-walk to your car.
Distance: 6.3km (3–4hr loop)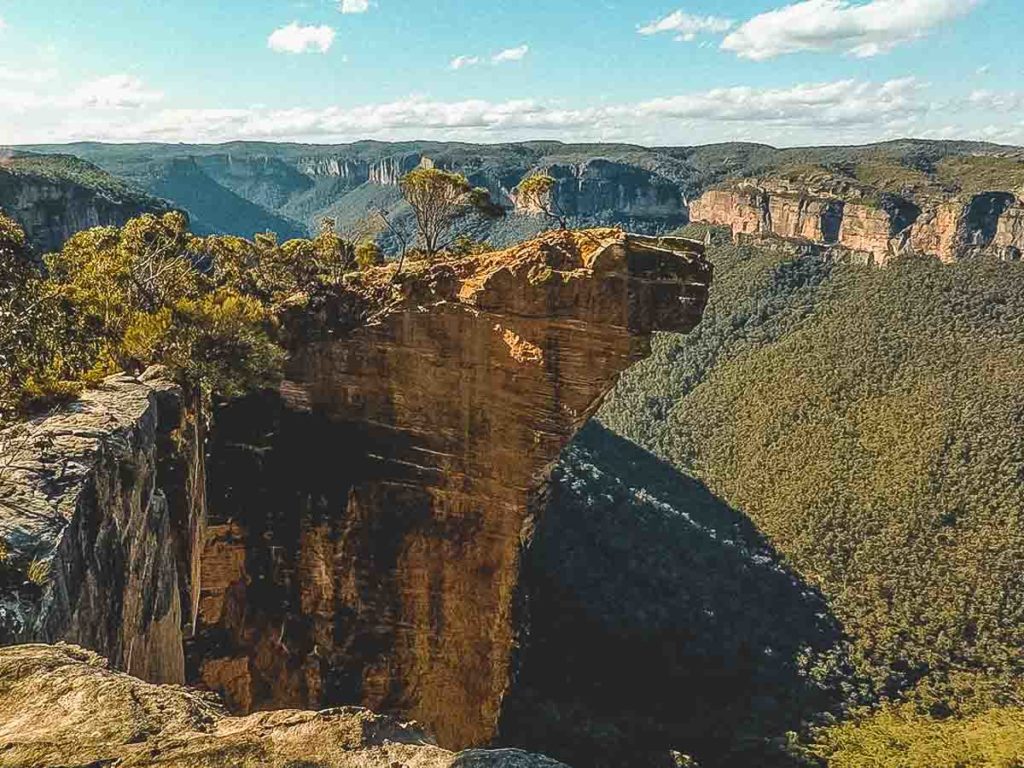 Photo credit: @tandiwen via Instagram
Hanging Rock (Baltzer Lookout)
Starting Point: End of Ridgewell Road, Blackheath (at the end of a 800m dirt road)
Distance: 8km (3–4hr return)
If you prefer to enjoy views throughout your hike, we recommend the Grand Canyon track. But if you can wait for your view, we recommend the Hanging Rock and Baltzer Lookout track; the 4km trek will reward you at the end with a spectacular view. The trail is quite clear and straightforward so if you can get ahold of mountain bikes for this trek, that'll be even better.
Jenolan Caves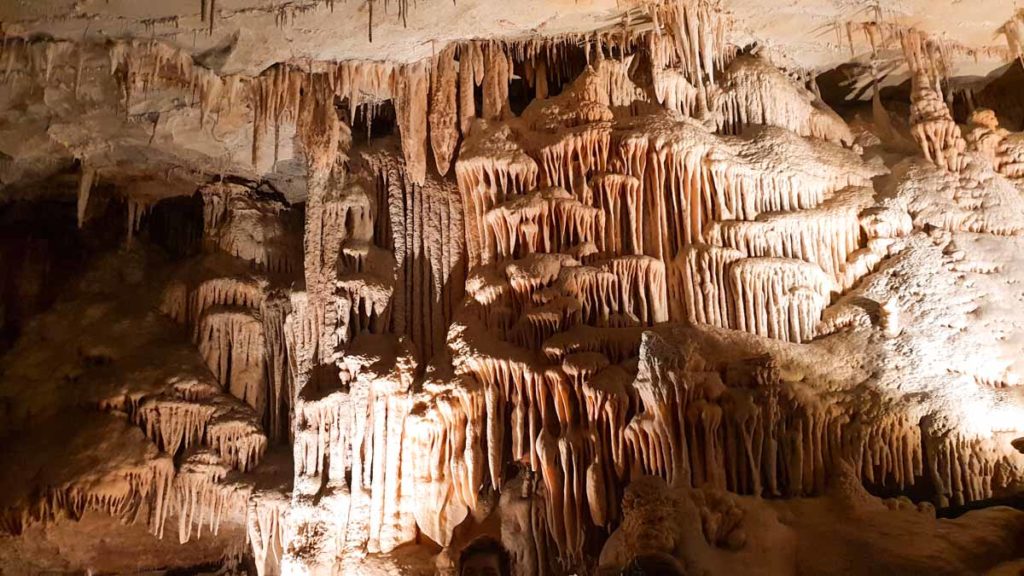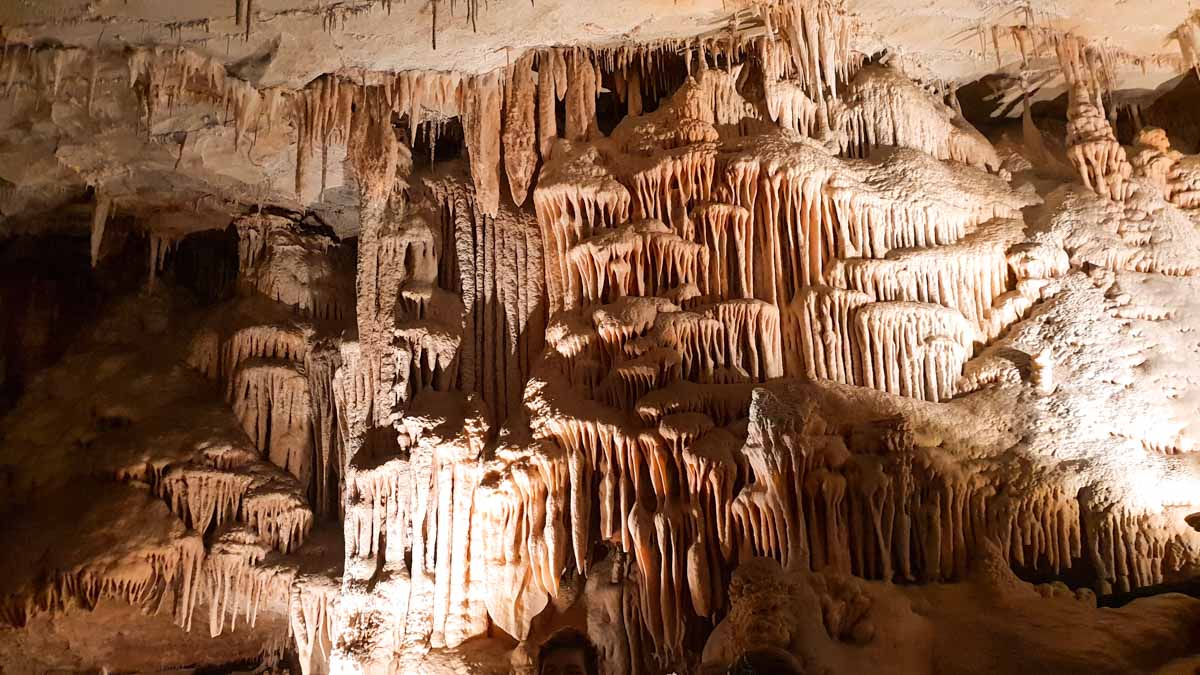 One of the largest caves in Australia, the features we've seen in Jenolan Caves are unlike any other caves I've seen in my life. There are 17 different cave tours of varying difficulties, from easy strolls on well-formed steps with railings to adventurous crawls through tight spaces.
Cost: From S$34
Tour timings: Varies, check out the cave tour timetable for details
How to get there: 1hr drive from Katoomba
Accommodation in the Blue Mountains: Old Leura Dairy — Various cottages that fit 2 – 11 pax (from ~AU$80-120/pax)
Read also: 3D2N Blue Mountains Itinerary
Day 5: Central Coast
Treetop Crazy Rider Zipline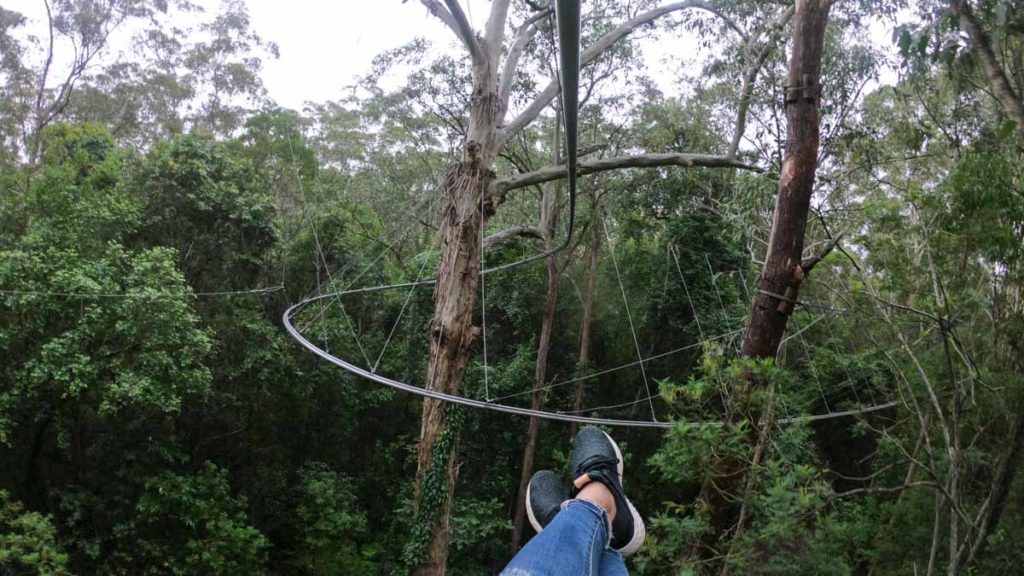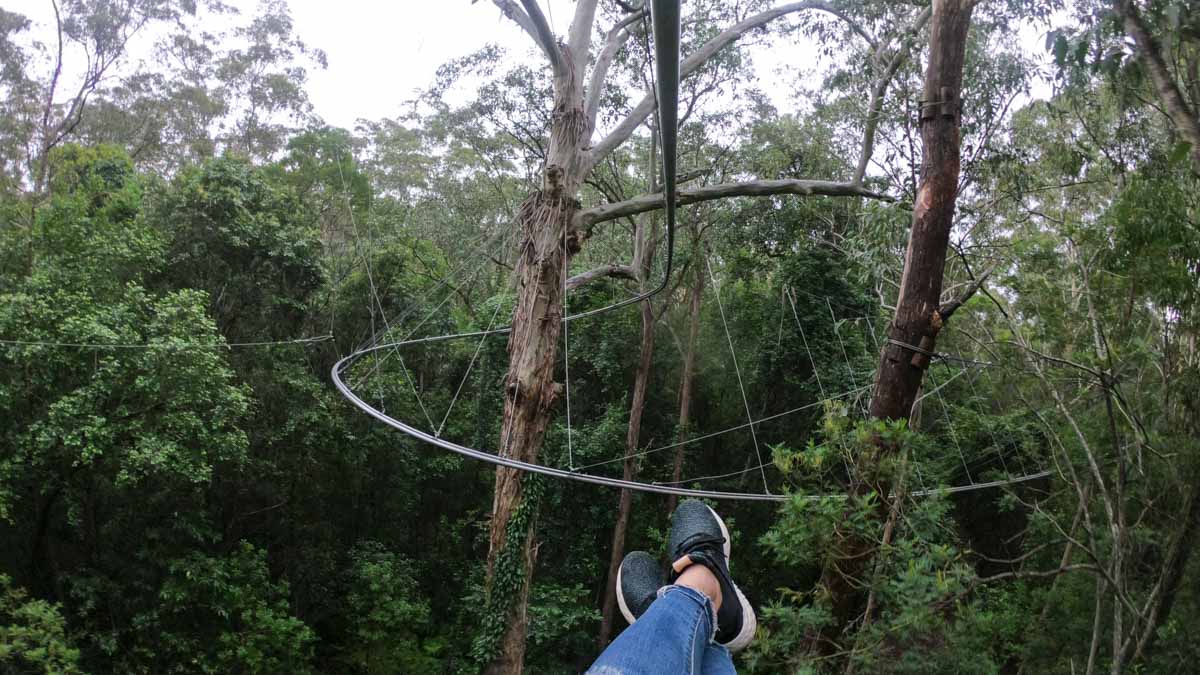 The Central Coast is a two-hour drive from the Blue Mountains. What better way to wake yourself up from the long drive than Treetops' crazy zip line! There are two routes — the Xtreme one (as you can guess from the name) is about 1km long with drops and spins that'll make you forget your name.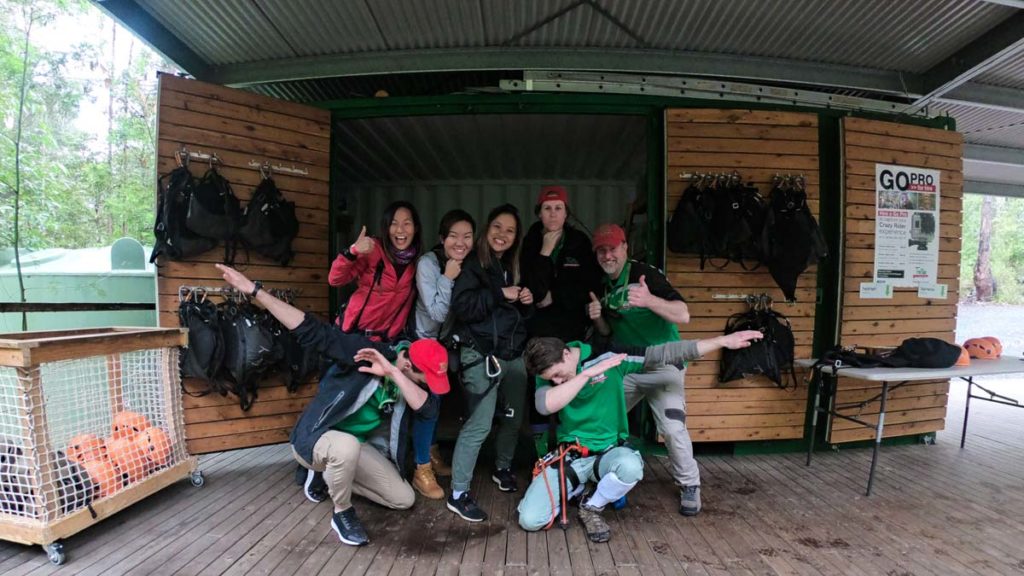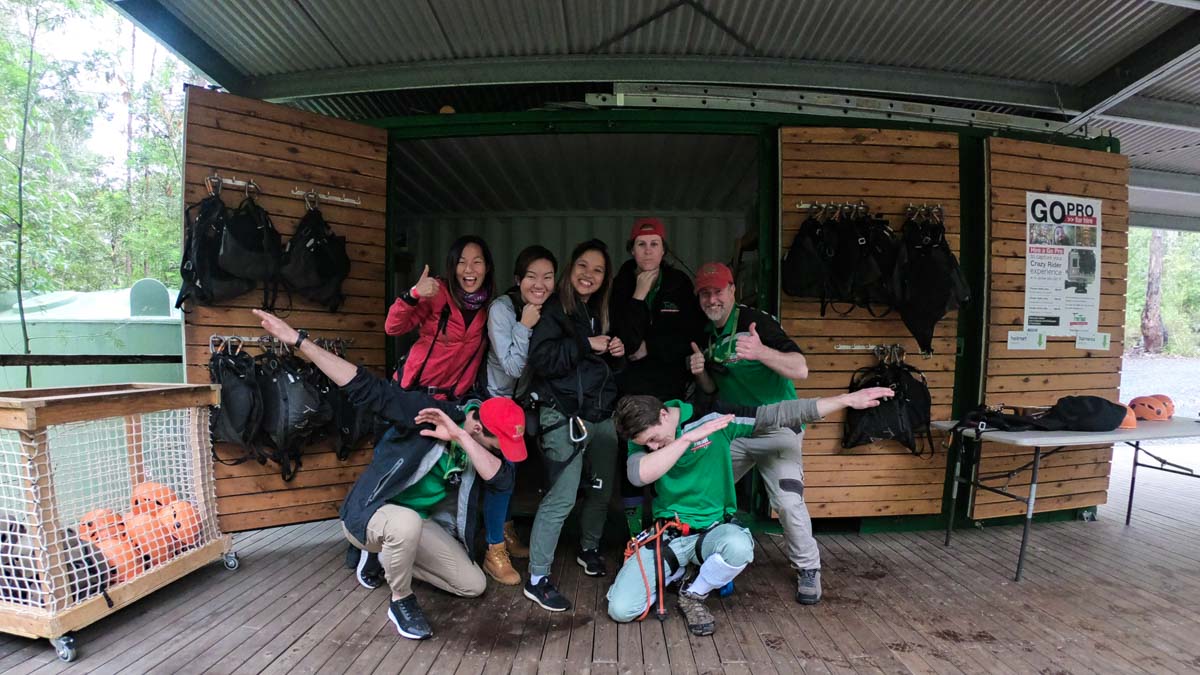 I've tried a bunch of zip lines but to this date, none have been as exciting as this! We did promise a lot of screaming in this itinerary didn't we?
Cost: From AU$39
Opening Hours: 10AM – 4PM, 9AM – 4:30PM on weekends.
Address: Ourimbah State Forest, 1 Red Hill Rd (cnr Yarramalong Rd), Wyong Creek NSW 2259, Australia
Pelican Feeding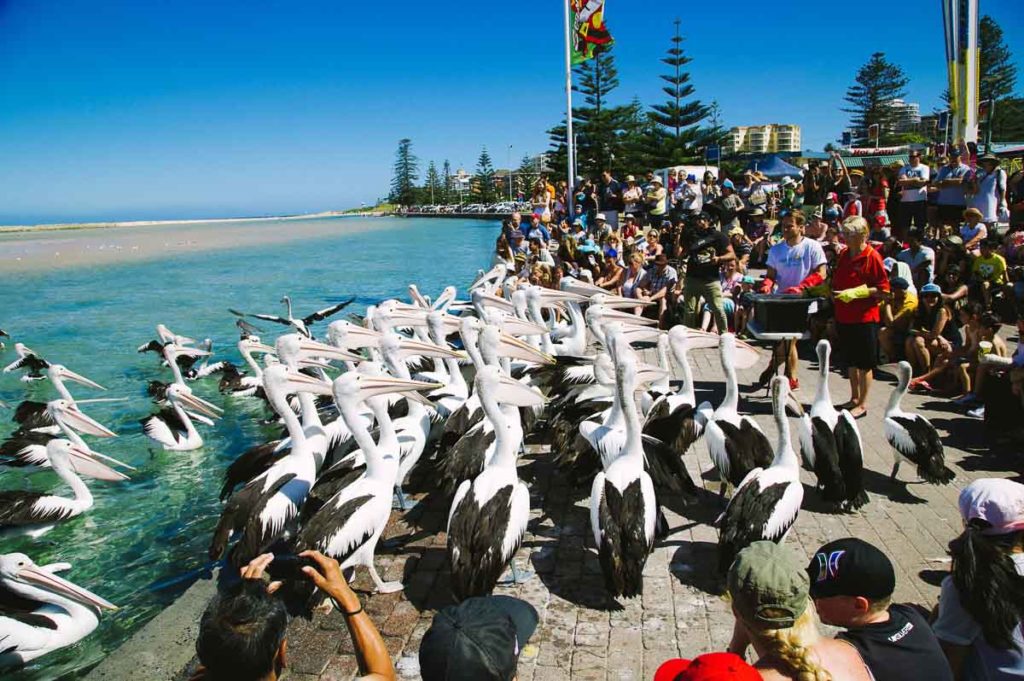 Photo credit: Destination NSW
Every day at 3PM, The Entrance Waterfront gets crowded — not always with people, but you can bet the hungry pelicans will be here waiting for their daily feed.
What started as a casual effort to rid scraps from a local fish and chips store has evolved into this daily spectacle. Today, the pelicans are fed fresh, whole fish!
Cost: Free
Feeding Hours: 3:30PM – 3:45PM
Address: The Entrance Waterfront
Accommodation in Central Coast: Oaks Waterfront Resort (from S$166/night) or The Entrance Backpackers (from S$33/pax)
Day 6: Glenworth Valley Outdoor Adventures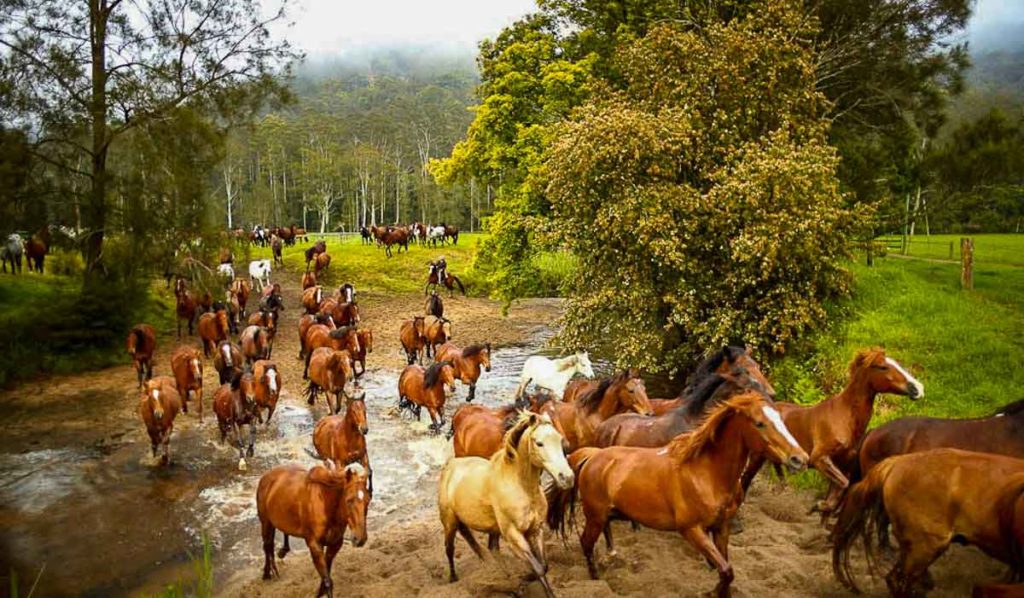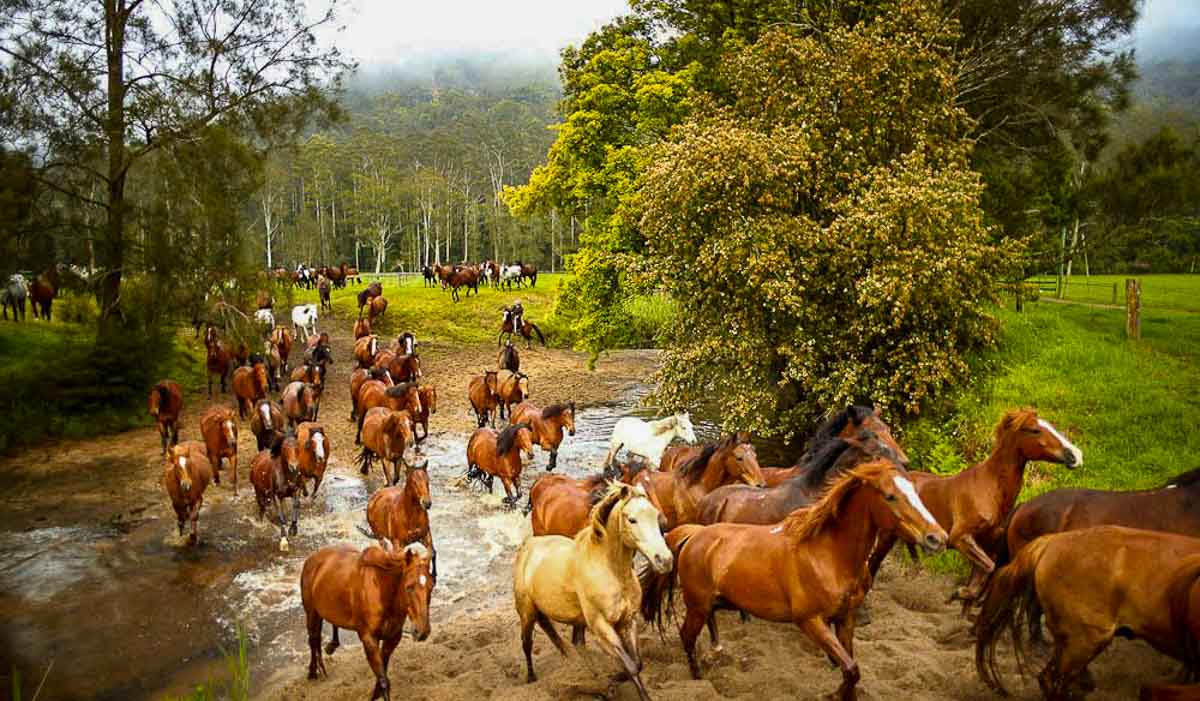 Photo credit: Australiantraveller
Glenworth Valley has just about everything needed to keep the kids (or kids at heart) delighted. Stay a night in a cabin, tipi or glamp it up with proper beds surrounded by nature. Some of the activities here include: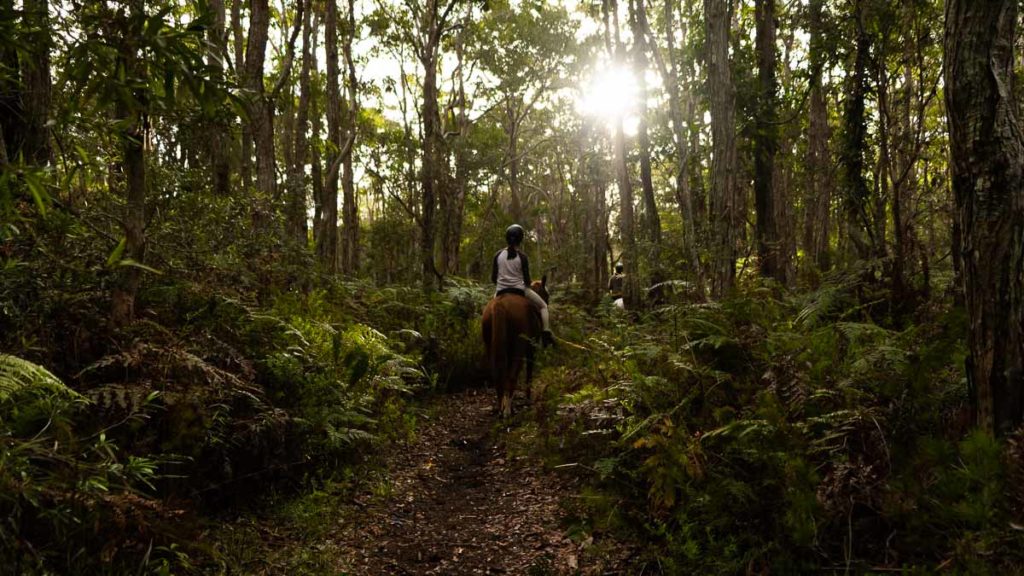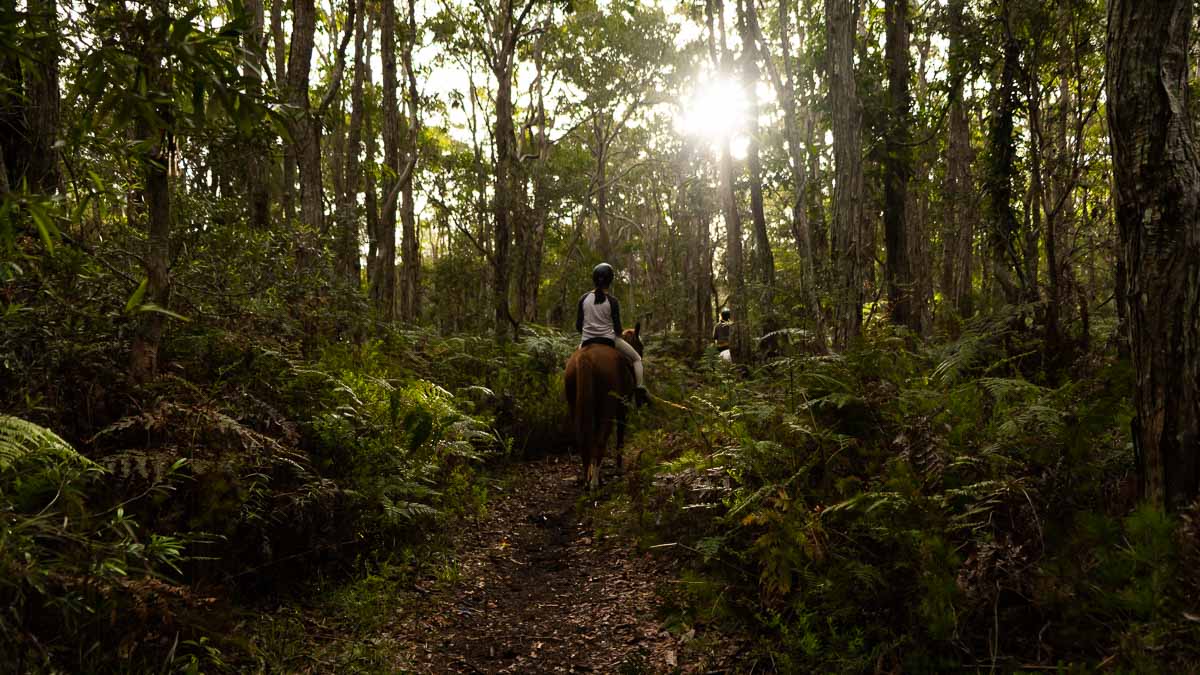 Horse Riding
Cost: AU$95/pax for 2hrs
Horse-riding Timings: 10AM, 2PM (weekdays), 9AM, 11AM, 2PM (weekends)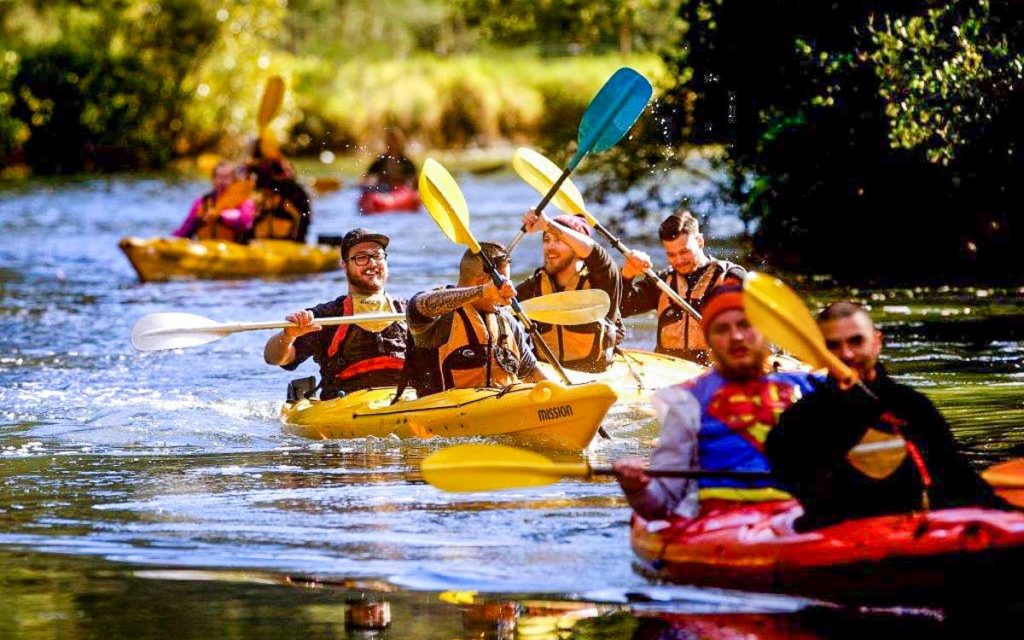 Photo credit: Glenworth.com
Wine & Seafood Kayak Tour
Cost: AU$130/pax (5hr tour includes wine and fresh seafood for lunch)
Tour: Once a month on Saturdays or Sundays (September – June only)
OR
2.5hr Eco Kayak Tour
Cost: AU$75/pax
Tour Timings: 10AM, 2PM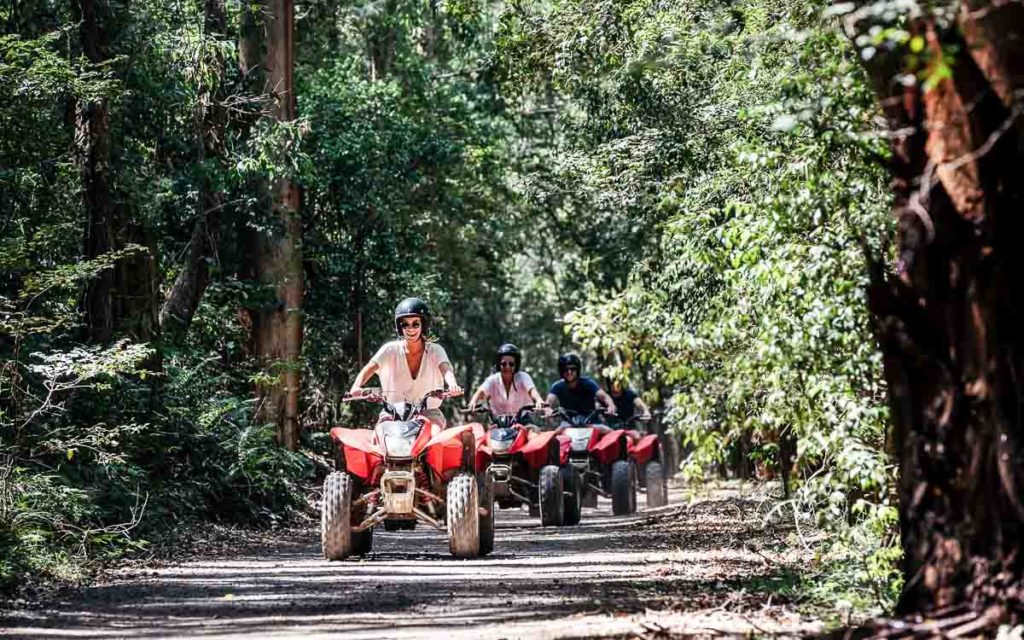 Photo credit: Destination NSW
Quad Biking
Cost: AU$105/pax
Tour Timings: 10AM, 11.30AM, 2PM, 3.30PM
Address: 69 Cooks Road, Glenworth Valley, NSW 2250
Accommodation in Glenworth Valley: Glamping (AU$80/pax for 4 in a text) or Cabins (from AU$55/pax)
Day 7–8: Port Stephens
Port Stephens is famous for two things: sand dunes and dolphin cruises! While these are must-visit experiences, we dug up a couple more gems.
Stockton Sand Dunes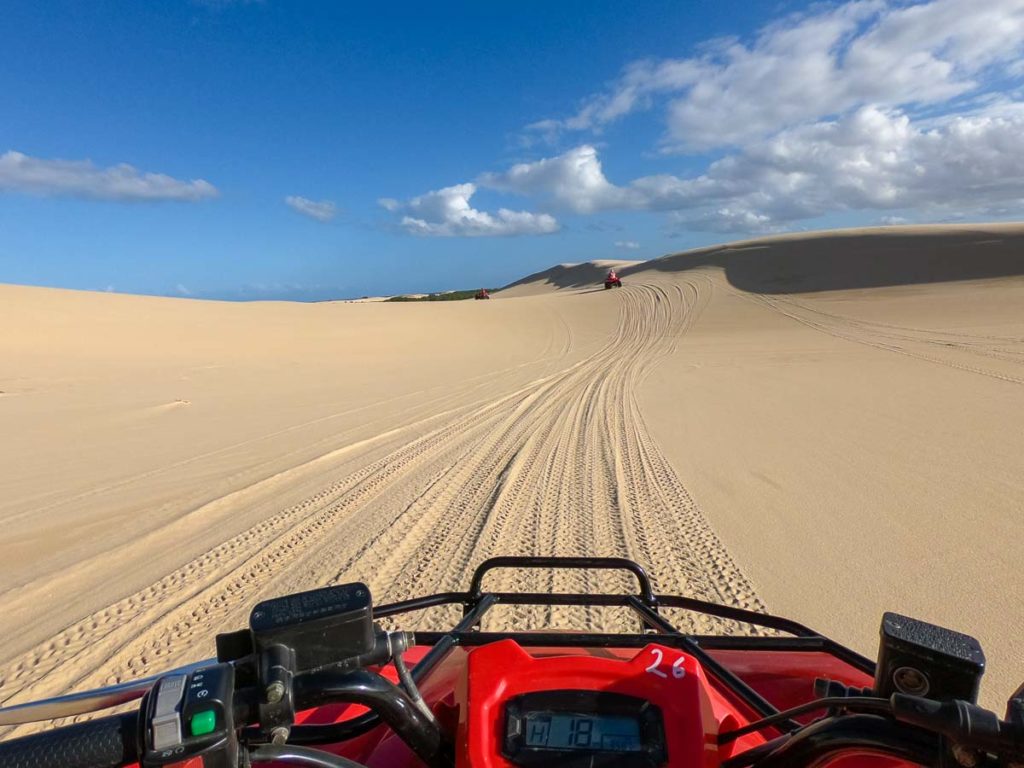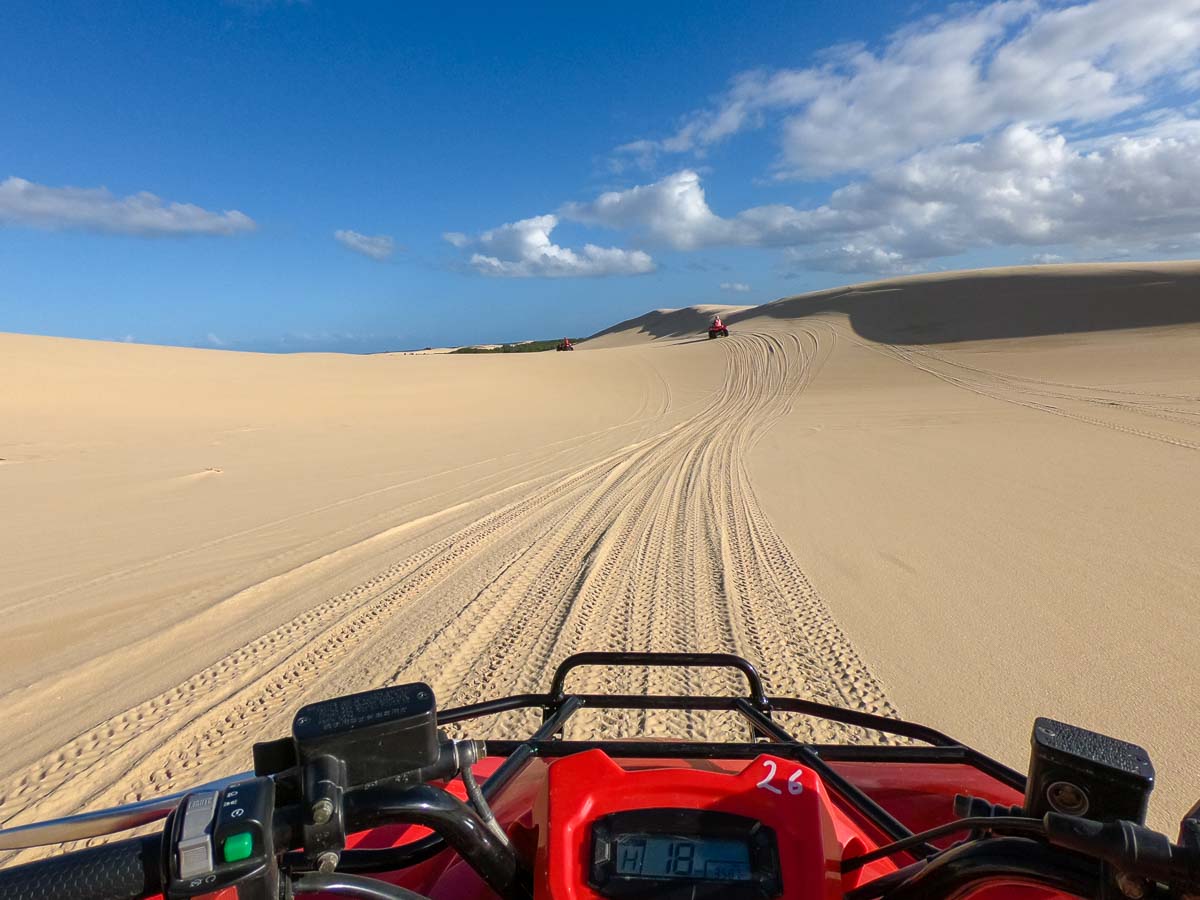 Quad bikes are the way to go if you're here to experience the vastness of these sand dunes! Satisfy your need for speed and adrenaline on these badass bikes.
Cost: AU$135/pax
Opening Hours: 9AM – 4PM
Address: 2163 Nelson Bay Rd, Williamtown NSW 2318, Australia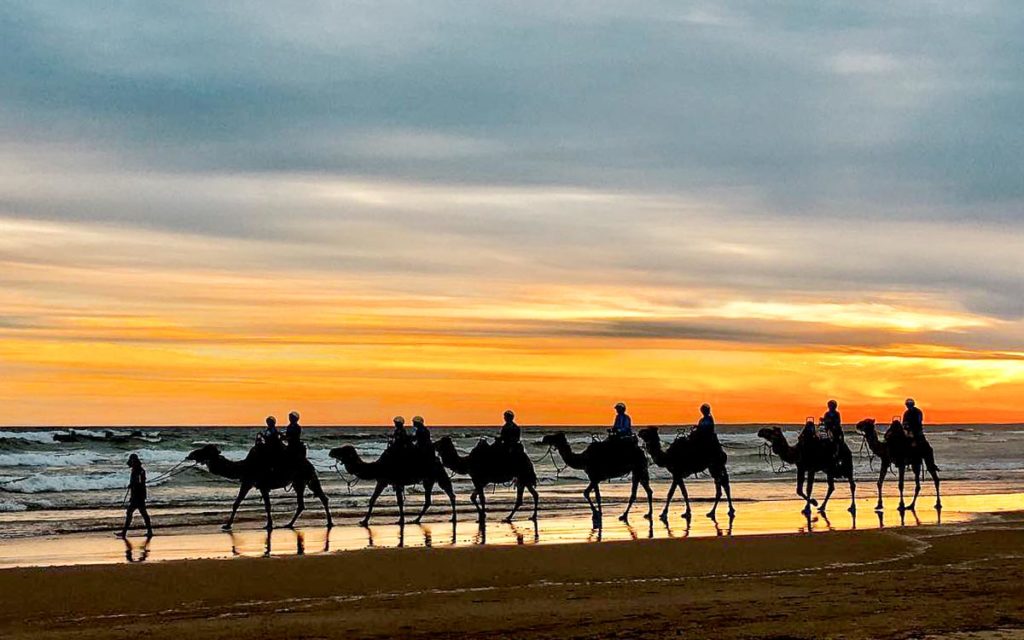 Photo credit: @gabriellagiulia93 via Instagram
If speed isn't your thing, the sand dunes can also be enjoyed on a camel ride. The camels will bring you from the silky soft sand on Birubi Beach to the Stockton Sand Dunes before heading back to the starting point. There are even sunrise and sunset rides (AU$80/pax) so you can enjoy the golden hours in the best way possible.
Cost: From AU$30/pax
Tour Hours: 1hr ride between 10AM and 3:30PM, weekends as well as Tues and Thurs (everyday during school holidays)
Starting Point: Lower Carpark, James Paterson Street, Anna Bay NSW 2316, Australia
Dolphin and Whale Cruise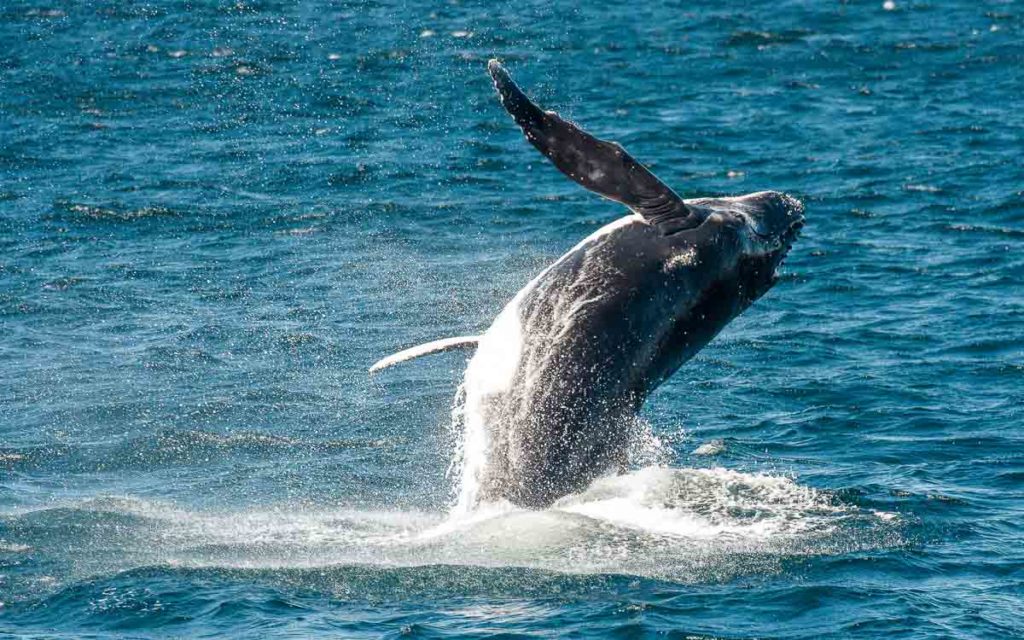 Photo credit: Destination NSW
Port Stephens is home to more than 100 bottle-nosed dolphins and the best way to get up close is on a cruise! They're playful in nature so you're sure to spot a couple skipping near your boat. If you're here between late-May to November, you may even spot humpback whales as they migrate south.
Cost: AU$68/pax (Booking required)
Opening Hours: 9AM – 5PM
Address: Teramby Road, Nelson Bay, NSW 2315 Australia
Tomaree Head Summit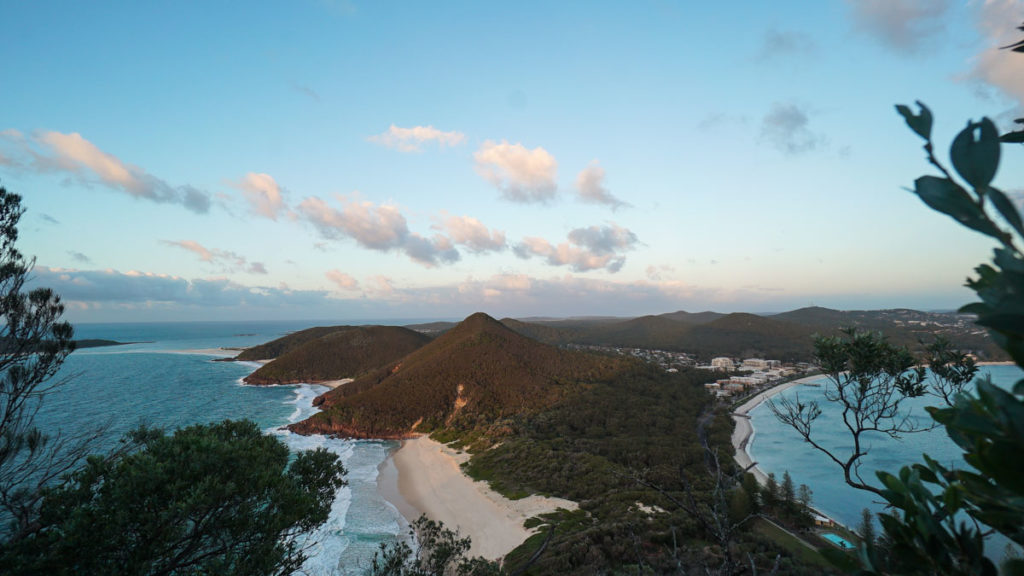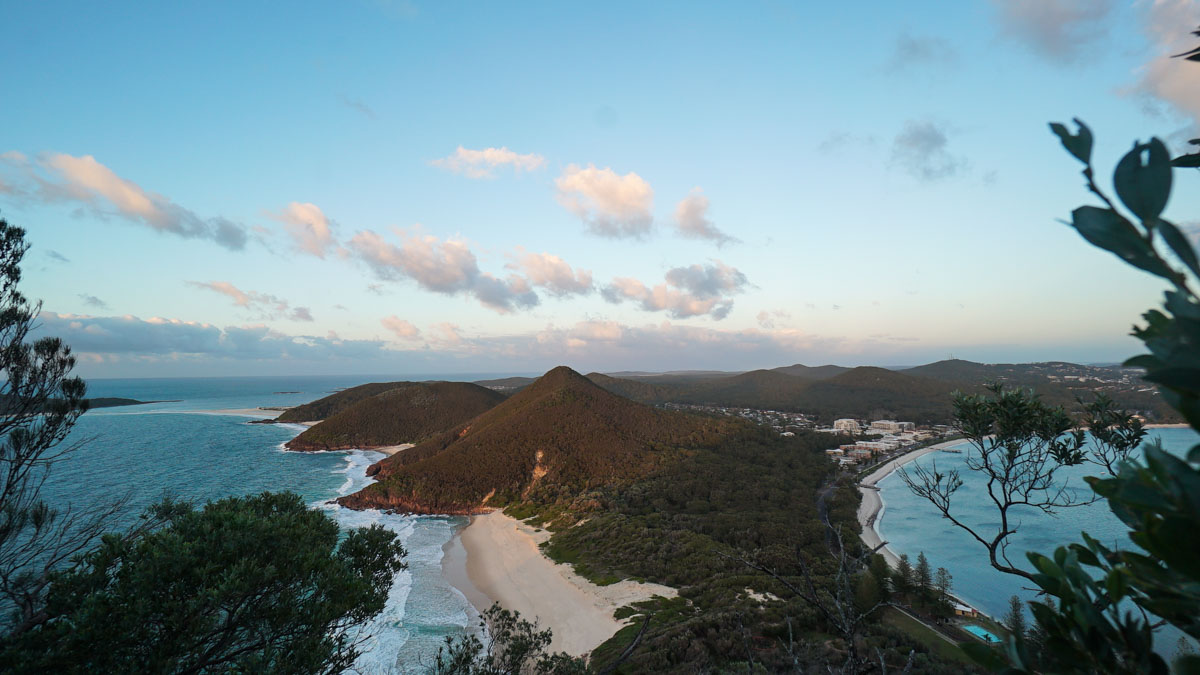 This gorgeous viewpoint is an easy 20-minute walk up so there's no excuse to miss it! It's best visited over sunrise but honestly, it's a pretty view any time of the day. Pay good attention to the waters because whales are known to show a tail or more!
Entrance Fee: Free (so is parking)
Opening Hours: 24 hours
Address: Shoal Bay Rd, Shoal Bay NSW 2315, Australia
Caves Beach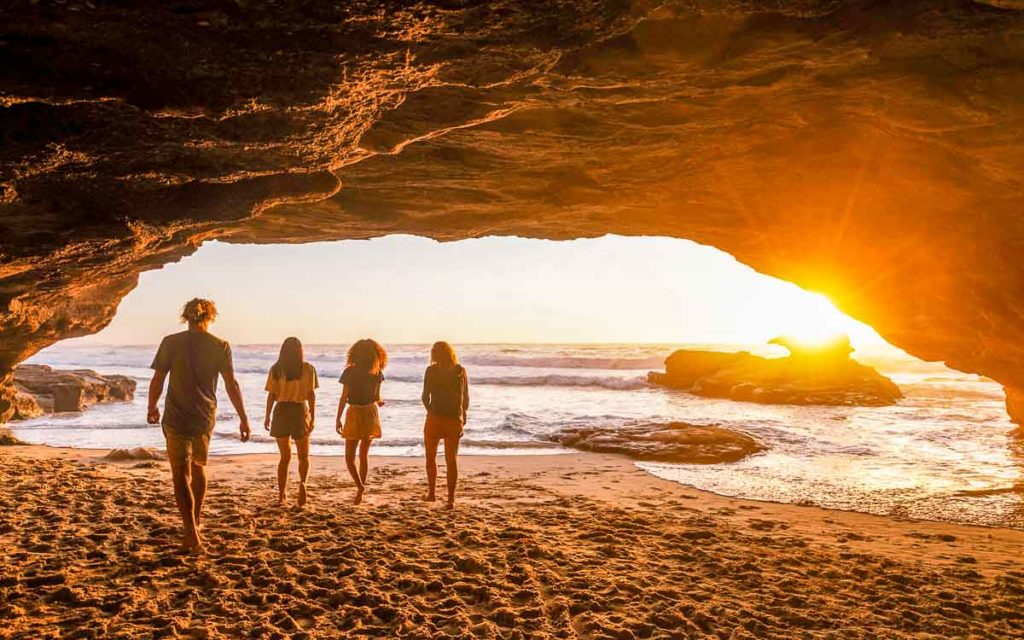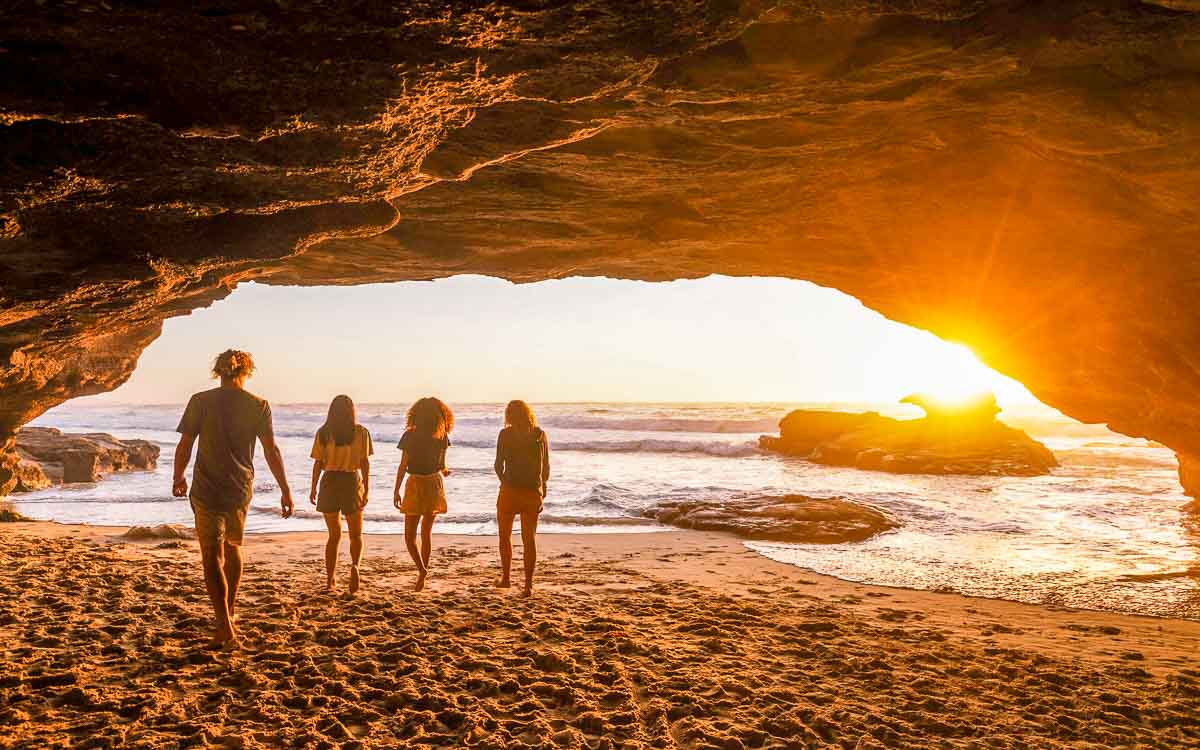 Photo credit: Destination NSW
Before you leave Port Stephens, here's one last gem. A popular surfers' beach, at low tide, these gorgeous caves reveal themselves. Bring along a picnic basket and get your toes sandy! This place is also best visited during sunrise.
Parking: There's a car park just off Caves Beach Road, south of the Surf Club
Accommodation in Port Stephens: Airbnb in Soldiers Point (from S$153/night) or Samurai Beach Bungalows YHA (from S$36/pax)
Day 9–10: Hunter Valley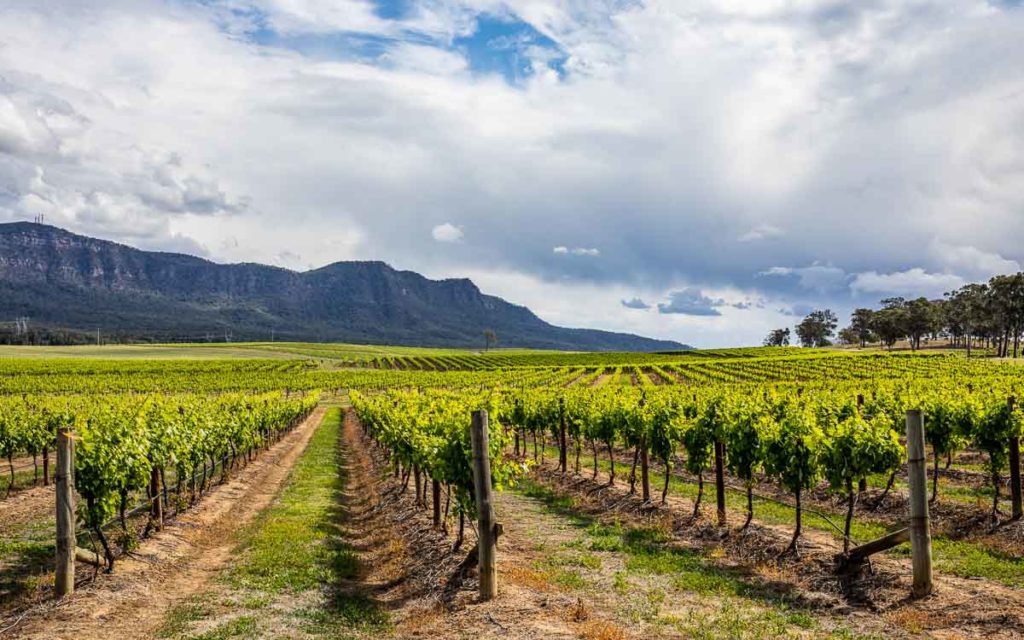 Photo credit: Destination NSW
The Hunter Valley is almost synonymous with wine. Not just wine but good, quality wine. It is home to over 150 wineries that produce world-famous Semillion and Shiraz varieties. If you're a wine lover, this is perfect as a final stop since you need not worry about lugging your favourite bottles home at this point!
Wine Tasting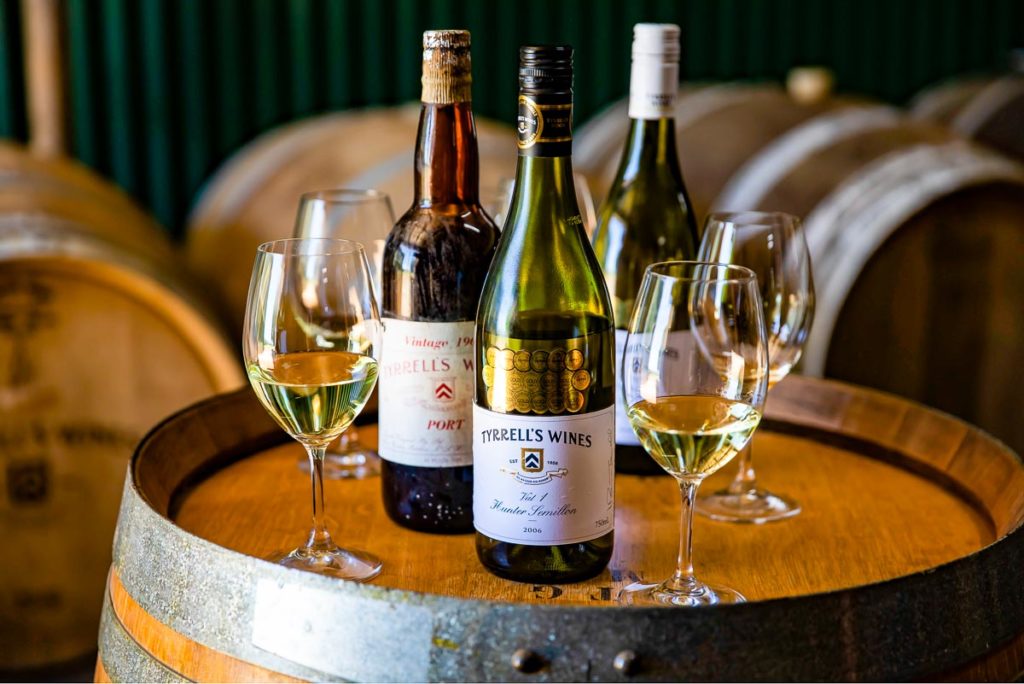 Photo credit: Destination NSW
Tyrell's has one of the oldest and most recognised cellar doors in this region. They've been around for almost 160 years and have won many international medals and trophies!
Wine Tasting: Free with bottle purchase, otherwise AU$5
Opening Hours: 9AM – 5PM, 10AM – 4PM on Sundays & Public Holidays (Closed on Christmas, Boxing Day and New Years)
Address: 1838 Broke Rd, Pokolbin
Matilda Bay Brewhouse — For the Beer Lovers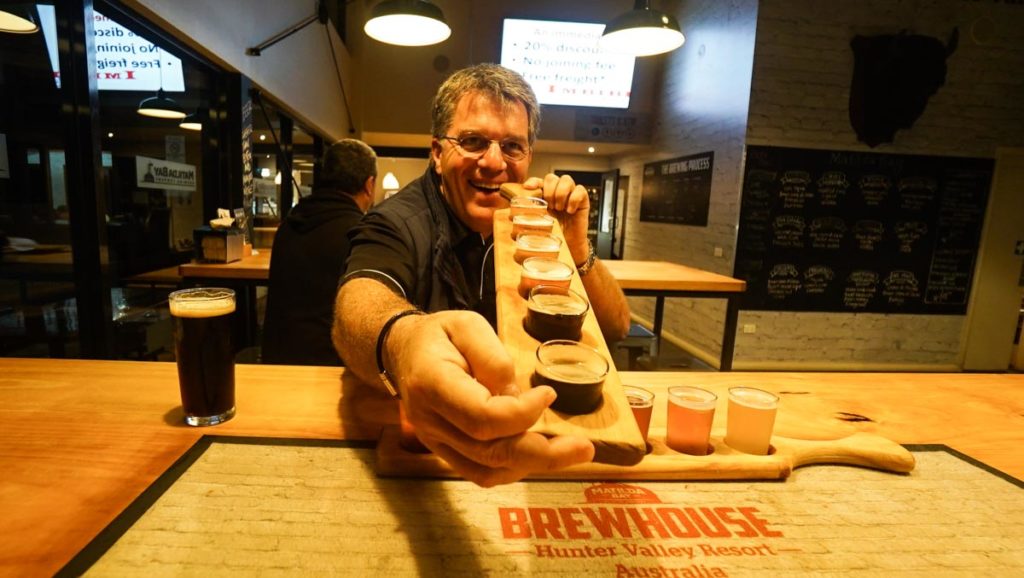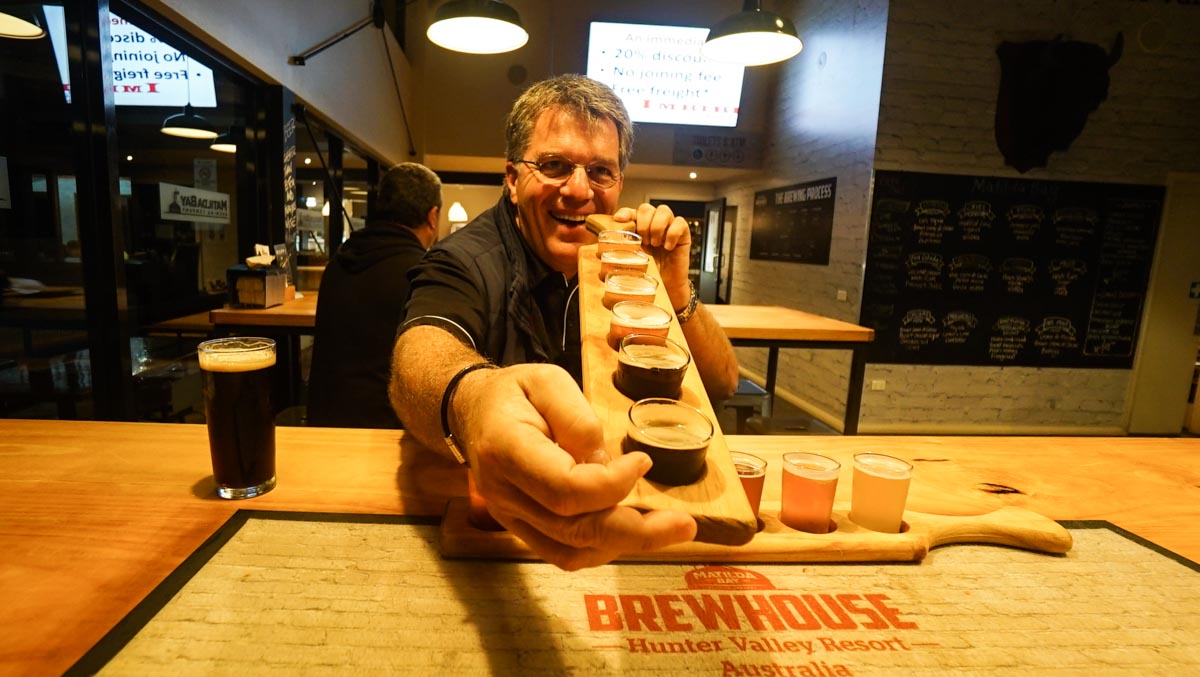 If you love your beers as much as I do, Matilda Bay Brewhouse needs to be added to your NSW itinerary. There's a great selection of wines here too, but what you'd really want here are the craft beers. Order the beer tasting paddle to try six (or even all 12) of their various brews ranging from alcoholic ginger beer and ciders to lagers, ales and stout!
Opening Hours: 12PM – 9PM, closed from 4PM – 6PM
Address: Hermitage Rd & Mistletoe Lane, Pokolbin NSW 2320, Australia
Sunrise from a Hot Air Balloon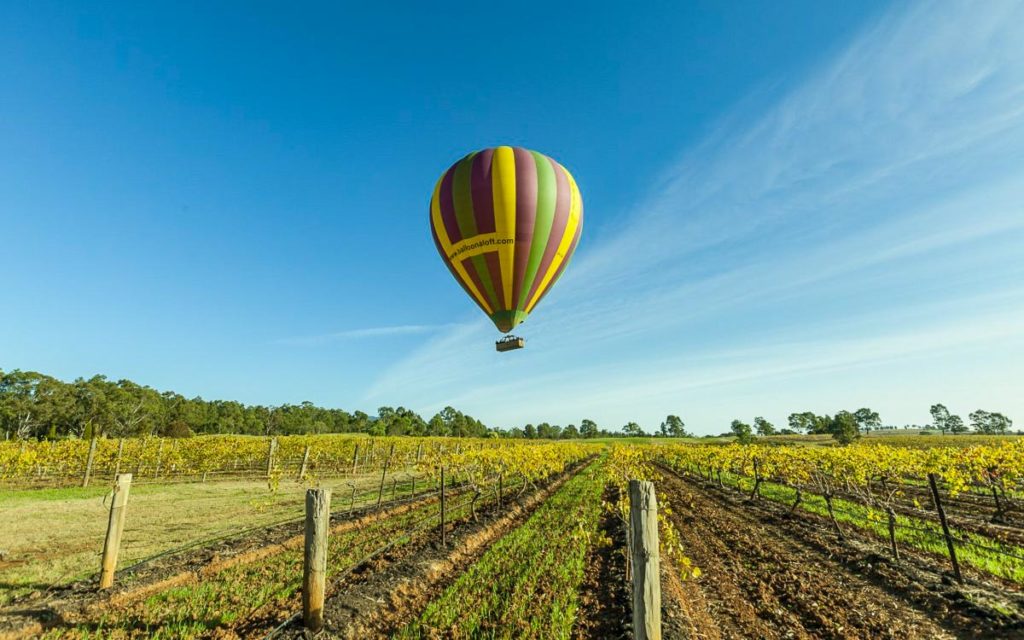 Photo credit: Destination NSW
If there's only one day you're willing to rise before dawn, this shall be the day. Enjoy an hour-long flight as the sun slowly lights up the vast field of vineyards below. The flight ends with a glass of champagne and hearty breakfast at Peterson House Cafe. It will be well worth waking up early for!
Cost: ~S$248/pax
Meeting Time: Dawn (exact timing will be confirmed the night before)
Meeting Point: Peterson's Champagne House, Broke Rd & Wine Country Drive, Pokolbin NSW 2320, Australia
Hunter Distillery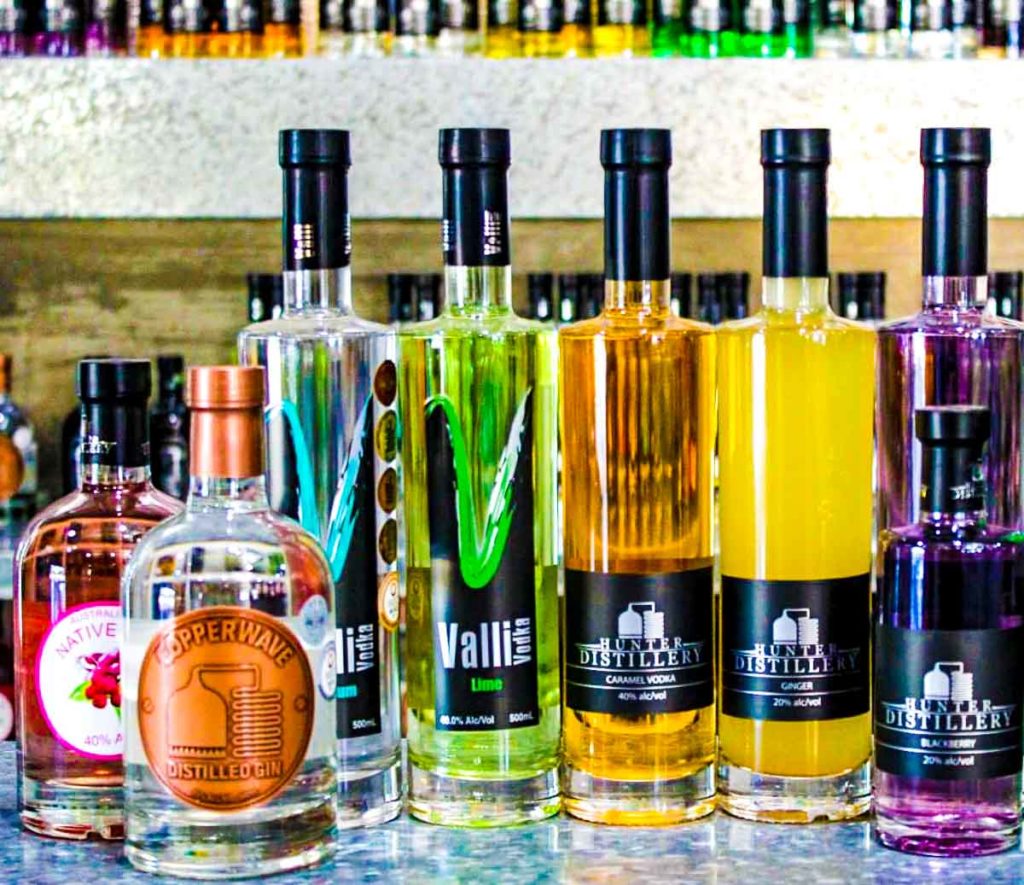 Photo credit: @Hunterdistillery via Instagram
If you have time to fit in one last drink, do check out the organic spirits at Hunter Distillery. You can taste up to 10 different varieties (including gin, vodkas, liqueurs, schnapps) for just AU$5 which is refunded when you buy a bottle to take home.

Opening Hours: 10AM – 5PM
Address: 1686 Broke Road, Pokolbin, NSW 2320, Australia
Accommodation in Hunter Valley Accommodation: Hunter Valley Resort (from AU$245/night)
A Road Trip You'll Always Remember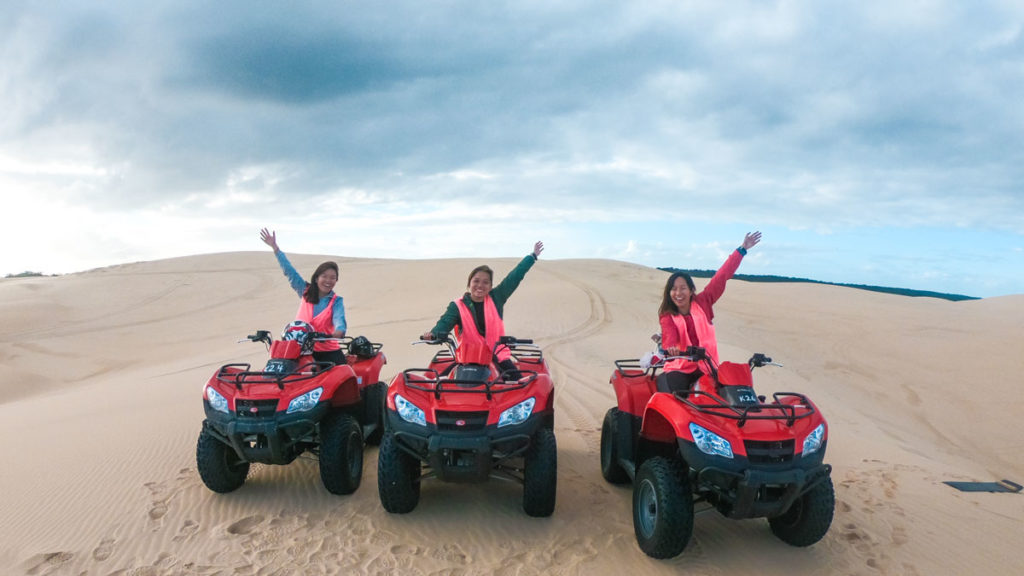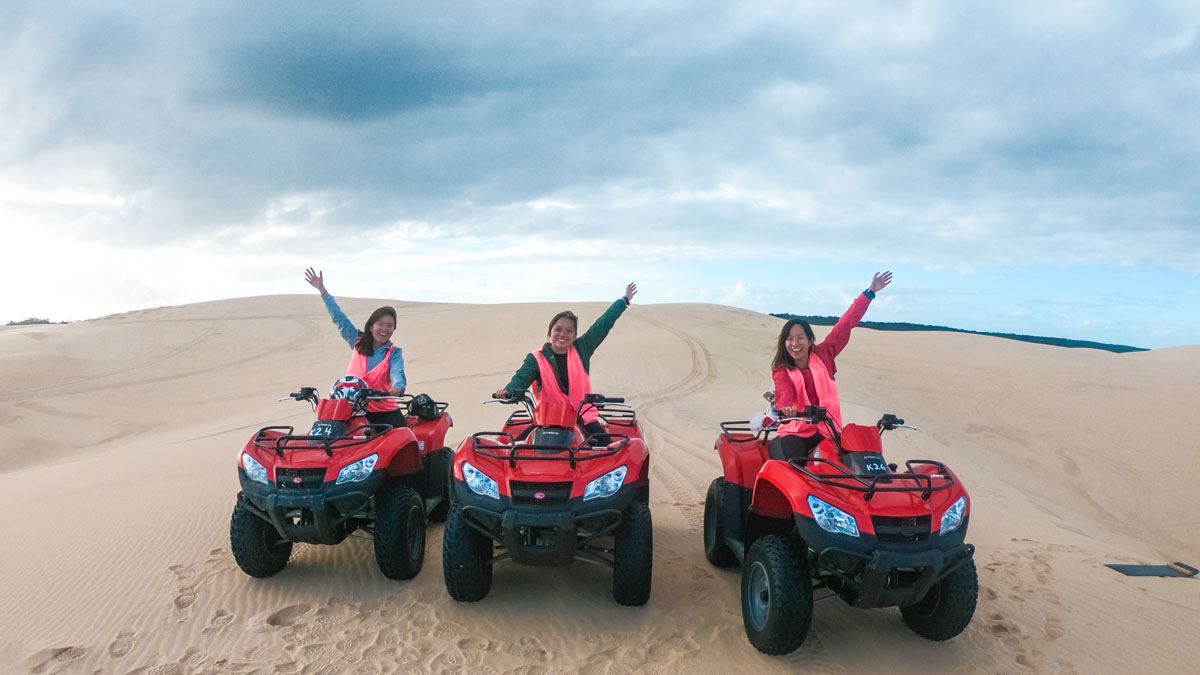 "Life is too short to visit the same place twice" used to be my motto, but I've grown to realise that's BS.
Having lived in Sydney for two years when I was eight, I remember exploring quite a bit of Australia with the parents. As we started striking places off our lists, it felt like the world was shrinking with fewer and fewer surprises to experience. In truth, the only thing shrinking was my curiosity for the world.
Returning once again with friends reminded me that there's always something new to uncover whether it's your second or seventh time to a place (sometimes the company makes or breaks an adventure after all)!
So grab your best road trip buddies and start your trip on the award-winning Singapore Airlines with promo fares starting from S$608.
The flight will be slightly under eight hours long — that's eight hours to enjoy the impressive KrisWorld entertainment system! With over 1,800 on-demand entertainment options, you can expect blockbuster movies, all time favourite TV-shows, music albums and interactive games you can play with other passengers.
Singapore Airlines flies direct from Singapore to Sydney five times daily so take the leap and experience Sydney and its surrounds again — this time with new eyes and new company.
We hope this NSW Australia itinerary came in handy! Which experiences are on your bucket list?
---
This post was brought to you by Singapore Airlines and Destination New South Wales.