New experiences in Australia you've probably never heard about!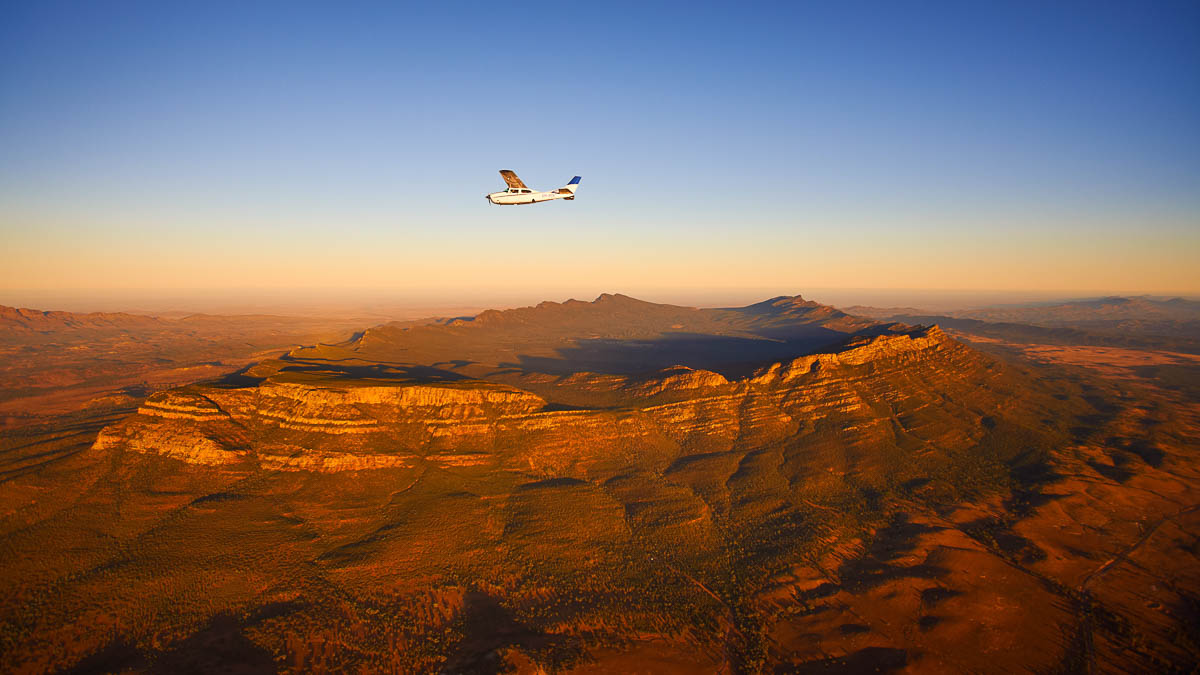 Photo credit: Wilpena Pound Resort
We know Australia for its many famous sights like the Great Barrier Reef in Queensland, Uluru in the Northern Territory and The Pinnacles in Western Australia. However, there's so much more to Australia than pink lakes and coral reefs.
From unique accommodations to undiscovered gems of nature, here are 16 new highlights to add to your Australia itinerary. Let's go 🎉
Click to jump to section: Outdoor & Adventure | Arts & Culture | Food & Wine | Nature & Wildlife
Outdoor & Adventure
New South Wales: Katoomba Falls Night-lit Walk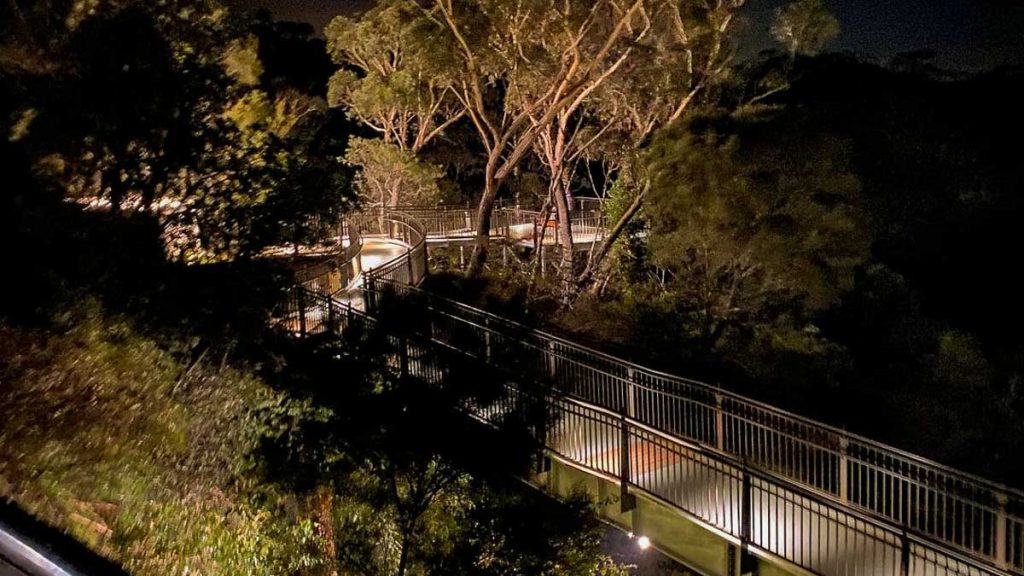 Photo credit: @christie_banfield via Instagram
You may have hiked the Blue Mountains, but many have yet to experience one of Australia's most famous mountains at night! For the inexperienced hiker, night hikes can be daunting but Blueys' trail from Echo Point to Katoomba Falls Reserve now has its path lit throughout for a relaxing night walk.
The 1.3km walkway gives visitors a unique, night-time viewing experience. There are a total of nine viewing points overlooking Orphan Rock, Witches Leap, Katoomba Falls and Katoomba Cascades.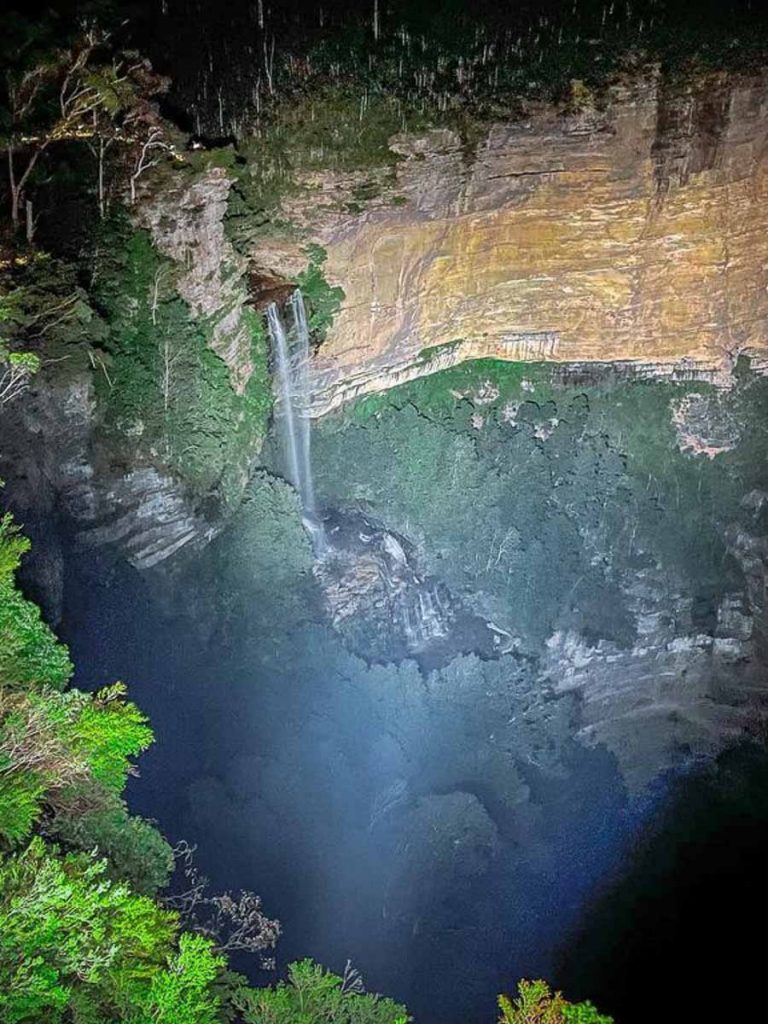 Photo credit: @sammib76 via Instagram
The main highlights of the trail are the towering falls at the western end of the trail and the famous Three Sisters. With powerful floodlights, the falls are a spectacular sight!
Just remember to wrap up your hike before 11PM as path lights turn off then.
*Pro-tip: If you're heading there during winter, layer up as the winds get really cold.
Queensland: Undara Experience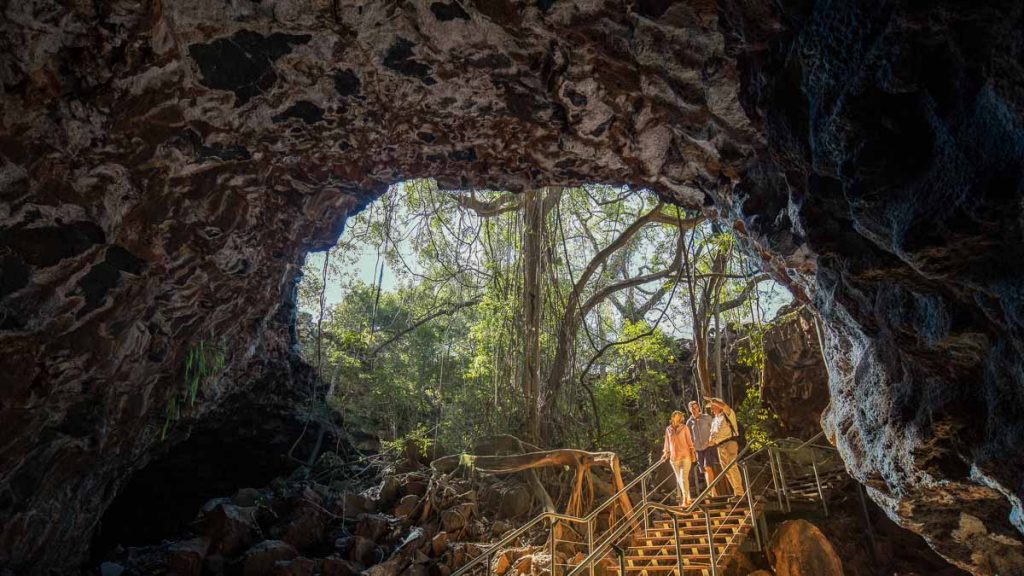 Photo credit: Tourism & Events Queensland
Glow worm caves and limestone caves are cool but ever heard of caves formed from lava? Queensland is home to the Undara Lava Tubes, the longest lava tubes in Australia stretching as far as 160km!
Located in Far North Queensland, take a road trip from Cairns as you explore the region and its unique Outback offerings.
*Pro-tip: Spend the night at the Undara Homesteads — a homely accommodation close by that provides guided tours to the Undara Lava Tubes!
Western Australia: El Questro Wilderness Park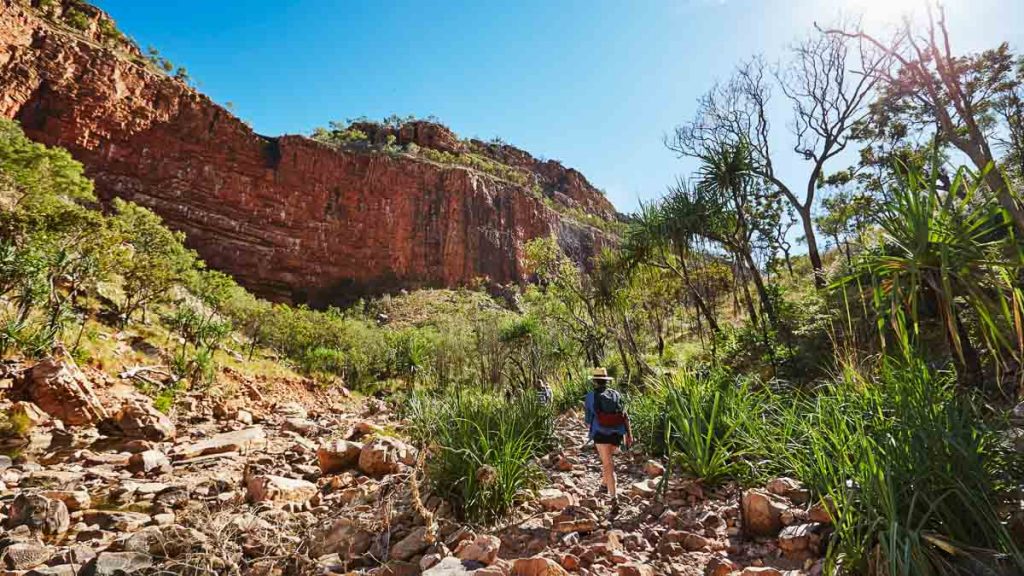 Photo credit: Tourism Western Australia
Venture into El Questro Wilderness Park and be blown away by Mother Earth. This park boasts 700,000 acres of land with lots to uncover — think waterfalls, ancient gorges, swimming holes and epic mountain ranges 😍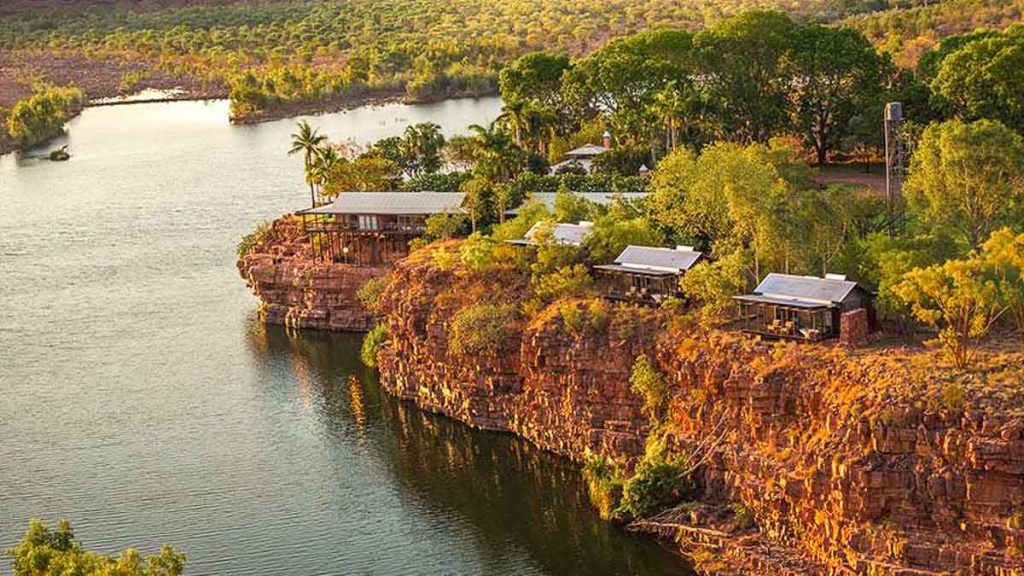 Photo credit: El Questro Homestead
One day of exploration won't be enough so if you find yourself here, book a luxurious stay at El Questro Homestead. Perched on a clifftop, you'll be greeted with stunning views of the Chamberlain Gorge, and that'll remind you how beautiful Western Australia is ✨
Note: Western Australia is not yet open for quarantine-free travel. More details here
Northern Territory: The Bicycle Network's nine-day bike tour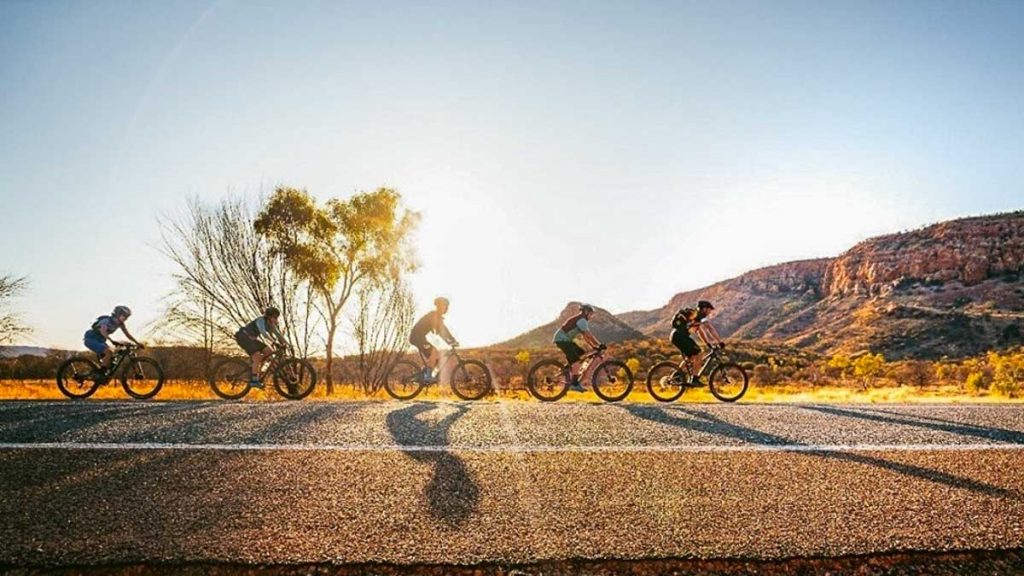 Photo credit: @bicycle_network via Instagram
Here's a new way to experience Australia — explore the Northern Territory's Top End on trusty two-wheelers!
The Bicycle Network's Great Top End Escape happens across nine days. You'll be cycling through heritage-listed national parks like Kakadu and Litchfield, with swim breaks in water holes along the way.
It's a great way to see all the best sights of the Northern Territory, from WWII sites in the city to breathtaking waterfalls. Don't worry though, you won't be cycling continuously. Your legs get a break on the sixth day and during cruise rides through National Park gorges. Now that's a true Outback adventure!
Read also: The Ultimate Australia Road Trippin' Guide — 10 Itineraries For The Perfect Adventure of a Lifetime
Arts & Culture
New South Wales: Sydney Living Museums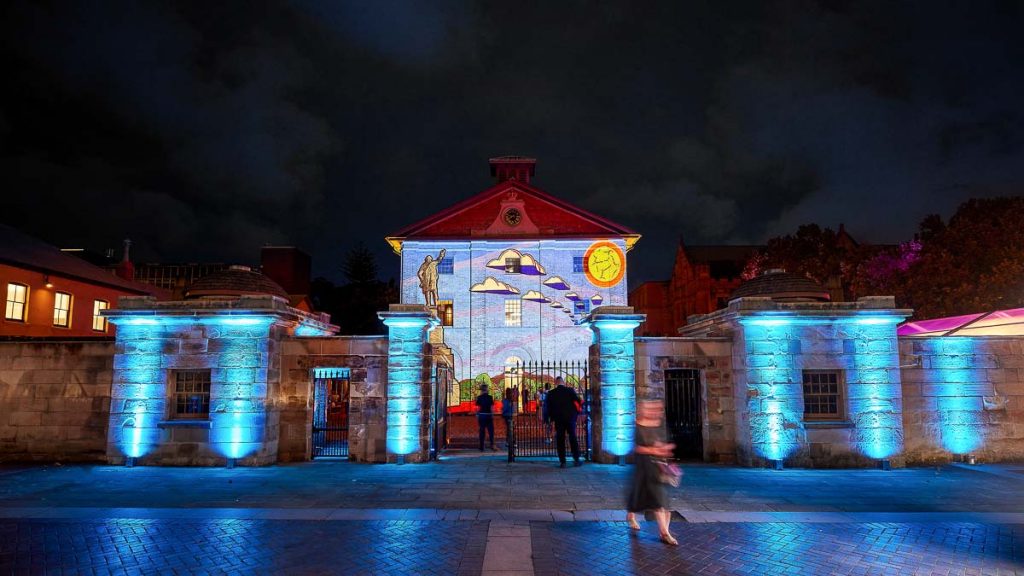 Photo credit: Sydney Living Museums
The Sydney Living Museums offer an immersive experience as the exhibitions literally come alive with walks, talks and tours. Learn and uncover Sydney's past through 12 historic houses.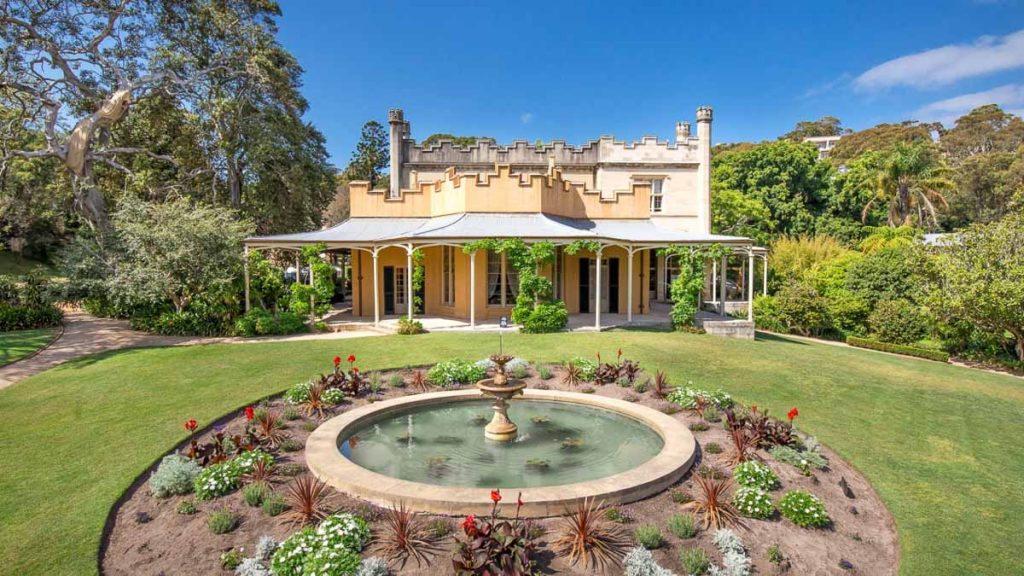 Photo credit: Sydney Living Museums
Of the 12 museum houses, be sure to visit the stunning Vaucluse House. This 19th-century mansion is Australia's first house museum since 1915. And it still sits among its original gardens and wooded grounds.
When night falls, head to Hyde Park Barracks for their monthly After Dark programme. You'll be treated to beautiful light projections along with live performances!
Queensland: Home of the Arts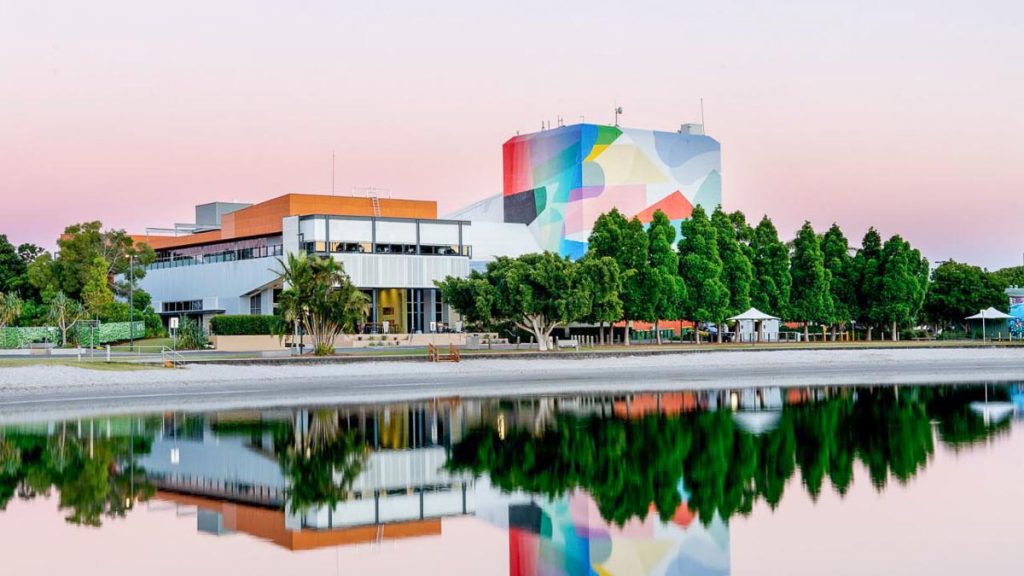 Photo credit: HOTA
Theme parks and beaches aren't all there is to the Gold Coast. For the art lovers, check out HOTA (Home of the Arts) — it's the largest public gallery outside a capital city hosting six levels of artwork and displays. Their exhibitions feature both world-class international works and Australian-exclusive artwork.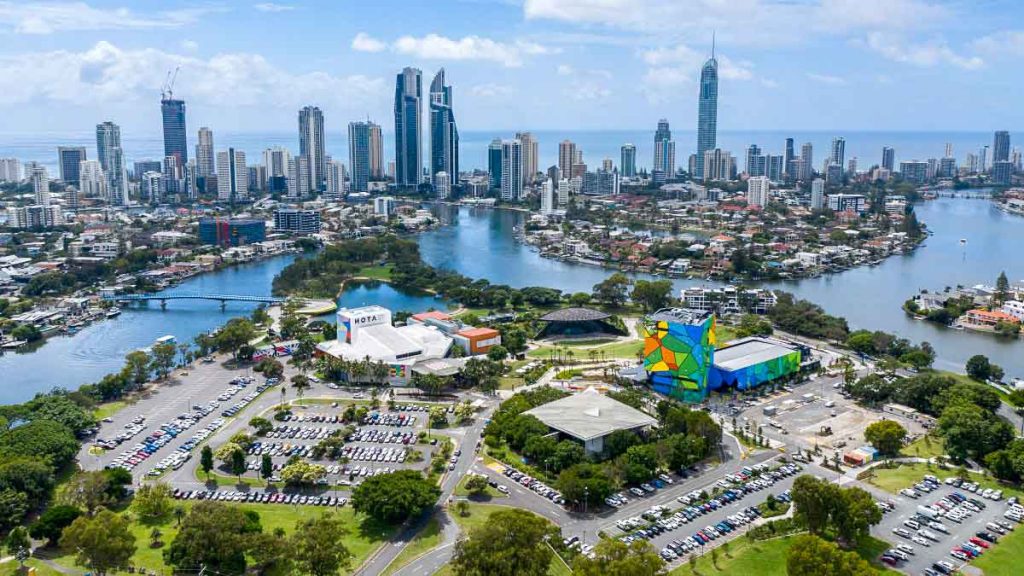 Photo credit: HOTA
What's cool about this art precinct is that it's surrounded by parklands and lakes. And it's also right next door to Surfers Paradise! So you can still enjoy the Gold Coast's outdoors after an afternoon appreciating beautiful art.
Australian Capital Territory: Canberra Glassworks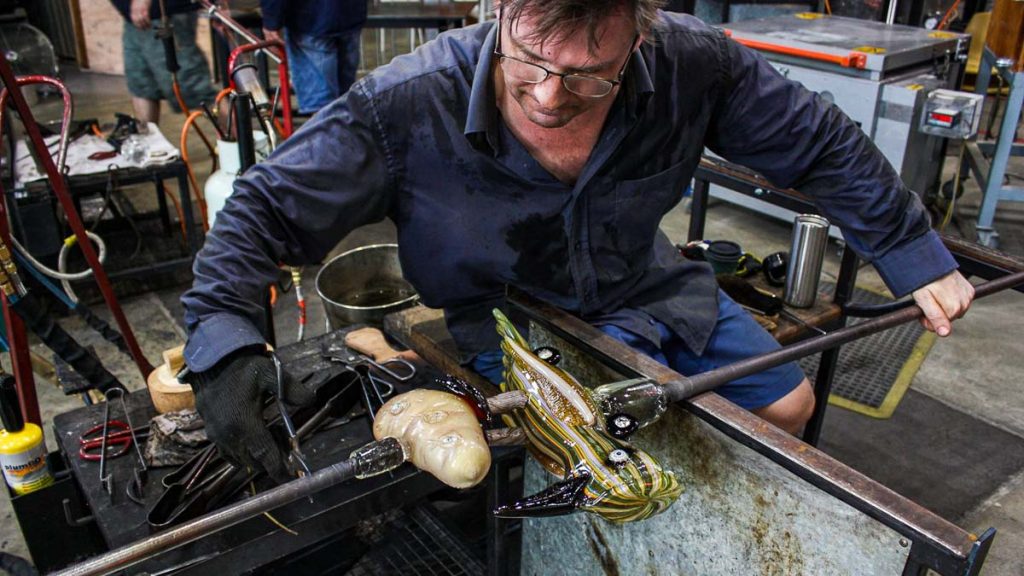 Photo credit: @canberraglassworks via Instagram
Canberra Glassworks is the place to see the best of Australia's glass art scene. See how versatile glass can be through their art exhibitions. You can also watch artists shape their work at the Hotshop!
Join their Make Your Own workshop and try your hand at glass blowing — what better a souvenir than creating your own unique glass piece to bring home?
Food & Wine
Tasmania: In The Hanging Garden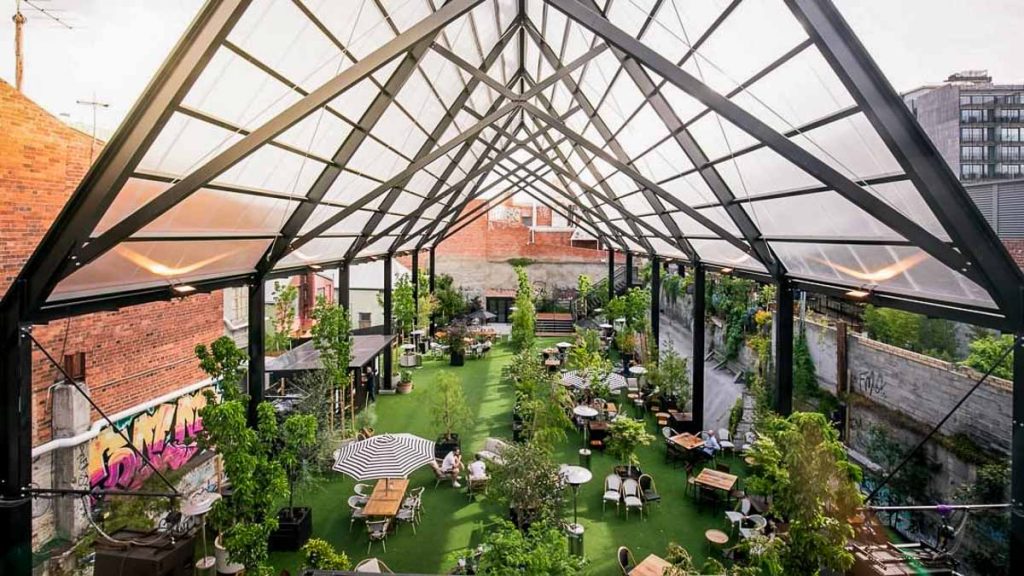 Photo credit : @inthehanginggarden via Instagram
For a swanky wine and dine experience in Hobart, check out In The Hanging Garden. Known for great food and an even greater atmosphere, this place is a beer garden by day and bustling nightspot by night — often hosting a collection of rotating pop-up kitchens, outdoor dining areas, and performance venues.
Their impressive outdoor dining space is the star of the show. With grass carpeted flooring and potted trees all around, this hidden gem is the epitome of having a picnic in the city.
*Pro-tip: Visit on a weekday as the weekends are known to be really busy!
Victoria: Pt. Leo Estate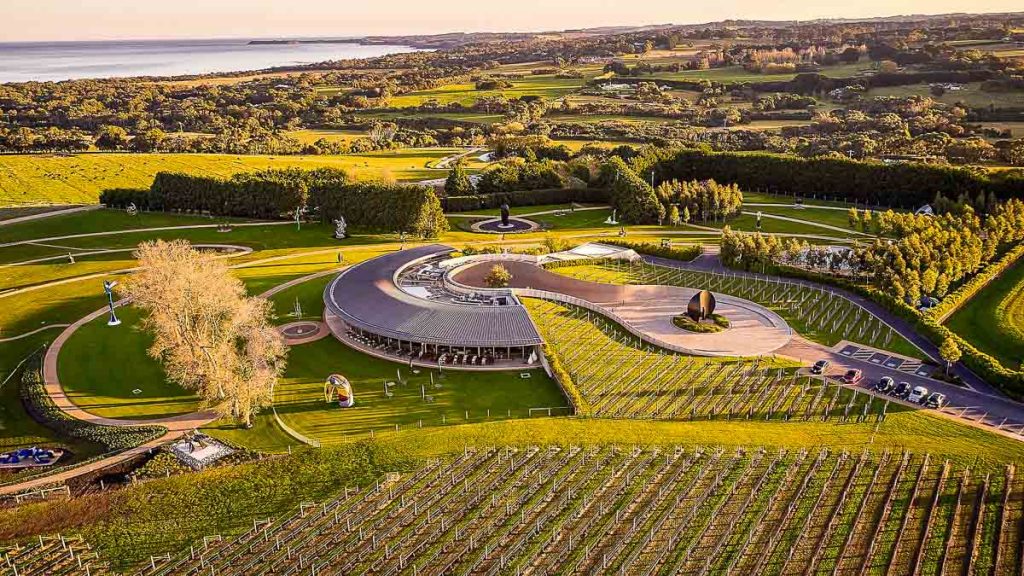 Photo credit : Pt. Leo Estate
Head to the Mornington Peninsula and visit one of Melbourne's more luxurious wineries. Pt. Leo Estate is a feast for the eyes with its 19-acre sculpture park and cascading vineyards facing the ocean.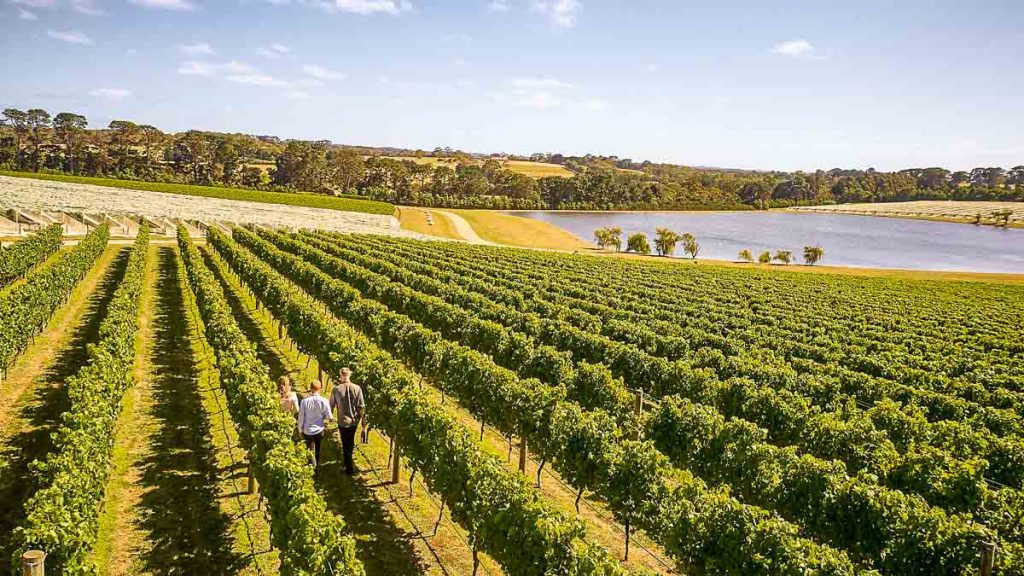 Photo credit : Pt. Leo Estate
Bump up your experience by booking yourself a three-day luxurious escape amongst the vineyards. Starting May 2021, Pt. Leo Estate is collaborating with Lon Retreat & Spa to give guests a taste of true luxury. Indulge in world-class dining, great wines, and luxurious accommodation!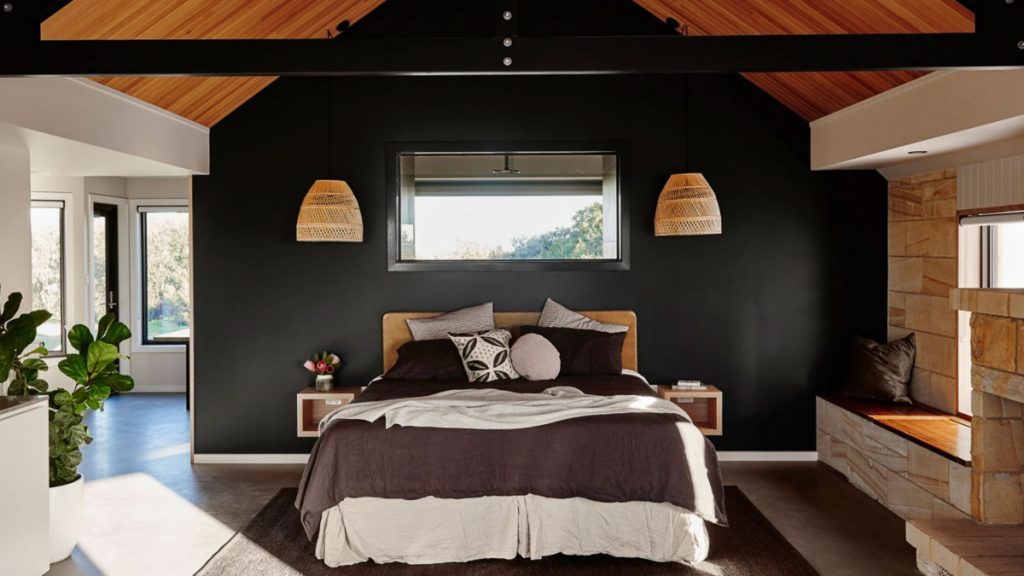 Photo credit : Lon Retreat & Spa
This experience includes a stay at Lon Retreat and Spa in the beautiful Bellarine Peninsula. It features a mineral spa and a cosy Luxury Suite. You'll even receive a bottle of Pt. Leo Estate Sparkling 🍾
To get to the vineyards, guests will sail to Sorrento, Mornington Peninsula, and get picked up in Pt. Leo Estate's luxury vehicle upon arrival. Enjoy your three-course meal at the Pt. Leo Restaurant, before finally savouring the grape in a bespoke wine tasting session.
South Australia: Nido Experience by Golding Wines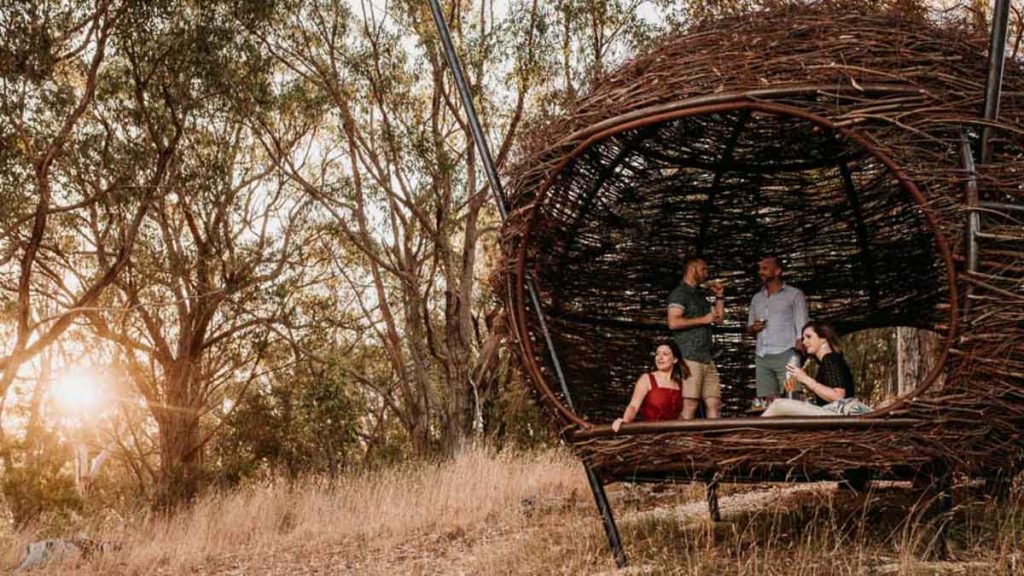 Photo credit: Golding Wines
What's cooler than tasting wine overlooking the Adelaide Hills' captivating landscape? Tasting wine overlooking the Adelaide Hills' captivating landscape in an Insta-worthy hand-woven nest!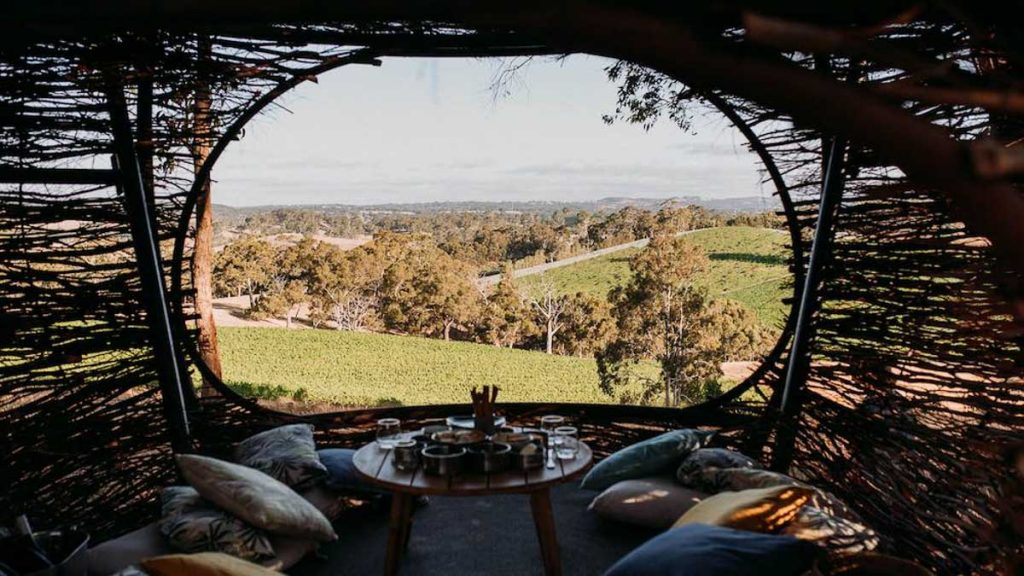 Photo credit: Golding Wines
The Nido Experience in South Australia takes wine tasting to the next level. Cosy up in your nest and enjoy Golding Wines' award-winning wines and a four-course lunch, all while soaking in the views of the winery's Western Branch Vineyard. Now that's a perfect pairing in my books!
Read also: 16 Picture-Perfect Places Every Australia Itinerary Needs
South Australia: CABN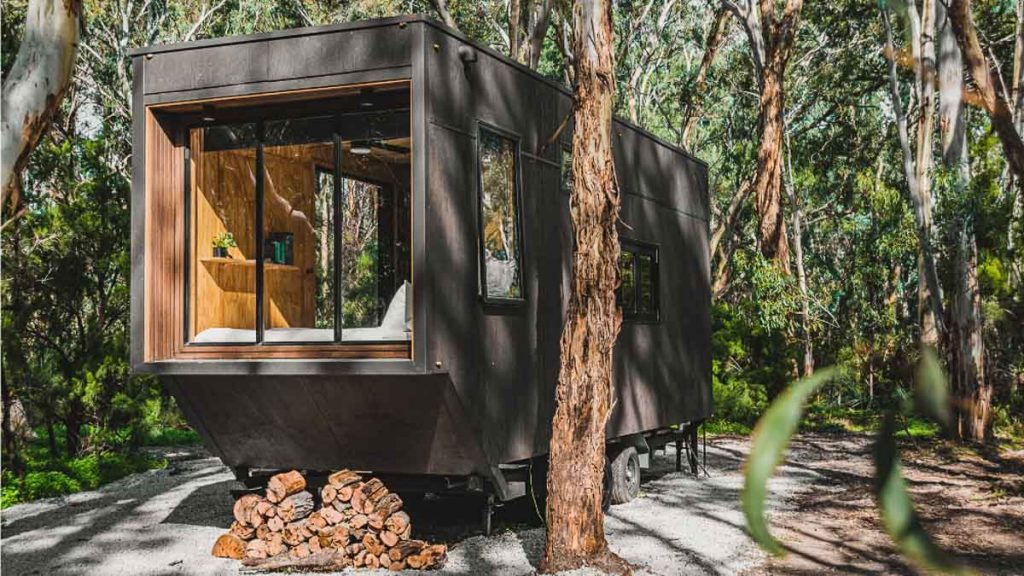 Photo credit: CABN
Just an hour from Adelaide, this collection of tiny cabins might just be the perfect place to escape from civilisation.
At CABN, their newly opened (April 2021) luxury cabins are strategically placed so each cabin is surrounded by nature for that extra privacy — complete with a comfortable spacious queen-sized bed and an equipped kitchen.
Although secluded, it's a short drive from McLaren Vale, where there are over 80 cellar doors and vineyards featuring some of the region's best wine! The award-winning Grenache and Cabernet varieties are increasingly popular but the place is truly famed for their Shiraz 🍇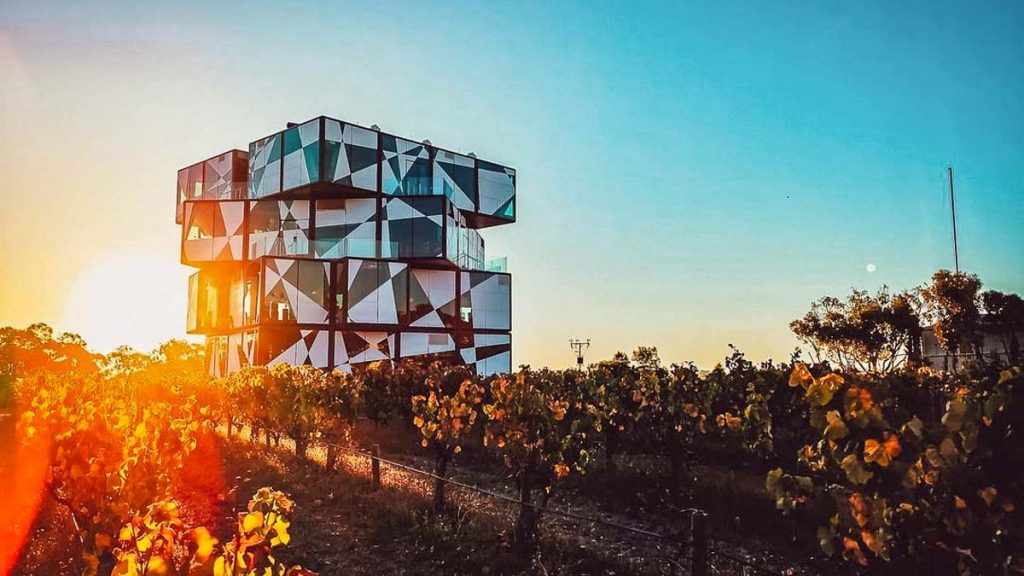 Photo credit: @amophoto_au via Instagram
*Pro-tip: Pair the experience with an eight-course spread at the d'Arenberg Cube — a Rubik's Cube-like glass structure for panoramic views of the vineyards 😍
Apart from the vineyards, CABN is also close to white sandy beaches, and kangaroos are known to make an appearance during hikes in the area!
Nature & Wildlife
Victoria: United Places Botanic Gardens in South Yarra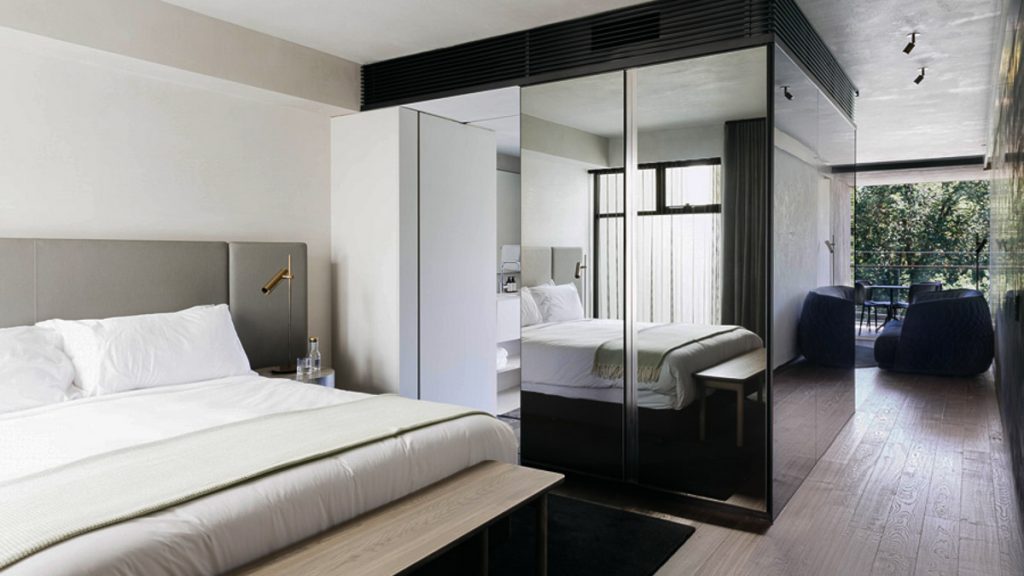 Photo credit: United Places Botanic Gardens
United Places Botanic Gardens in South Yarra, Victoria is a lavish boutique hotel that'll make you wish you'd been living there all your life. With only 12 private suites, all the attention is on you, with butler service at your every beck and call.
The rooms are beautifully designed with top-of-the-line international and artisanal furnishings. And just like home, each suite has a fully-equipped kitchenette. We're talking an oven, microwave, dishwasher, and even a washing machine, perfect for long-term stays 🙂
Every room also leads to a wide balcony. Opt for the Garden Suites for views that are far from disappointing — you're overlooking the Royal Botanic Gardens!
Western Australia: Untamed Escape's Yoga And Wellness Glamping Adventure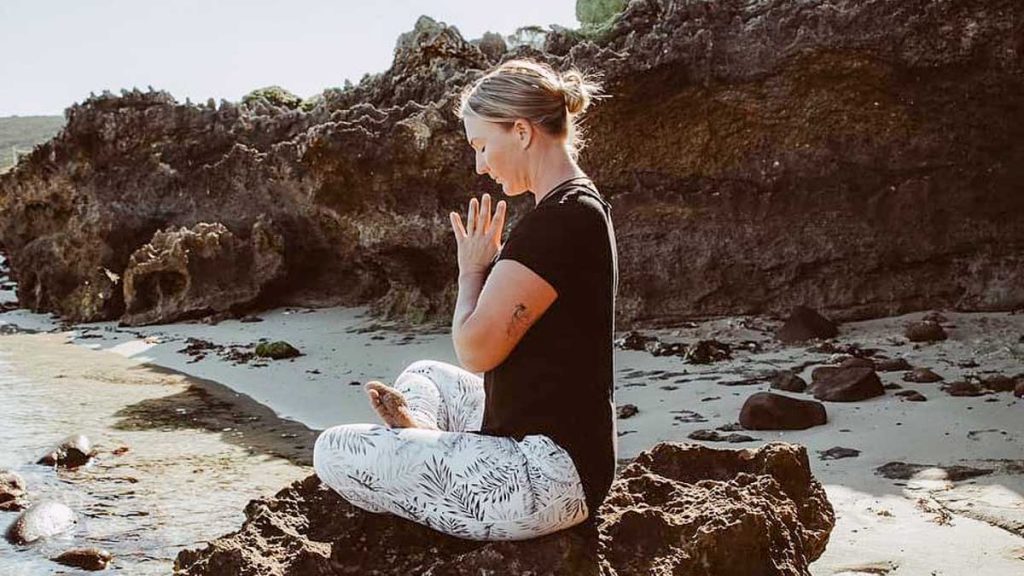 Photo credit: @untamedescapes via Instagram
Sometimes, the best way to get back in touch with yourself is to realign in nature. Untamed Escapes understood that and created Australia's first Yoga And Wellness Glamping Adventure. This four-day retreat is perfect for those craving a much-needed soul healing.
Your wellness itinerary includes hikes to Cape Track and along the ridges of Leeuwin-Naturaliste National Park, stand-up paddleboarding yoga at Geographe Bay, and yoga and meditation sessions in nature.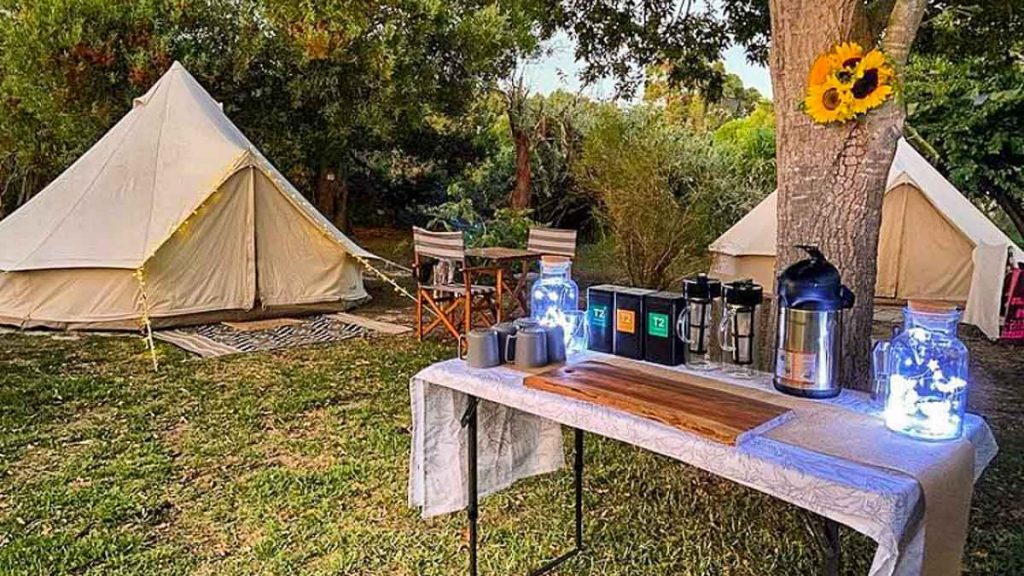 Photo credit: @untamedescapes via Instagram
To tie it all together, you'll be staying at permaculture farm Fair Harvest in your own snuggly glamping tent!
Note: Western Australia is not yet open for quarantine-free travel. More details here
Tasmania: Satellite Island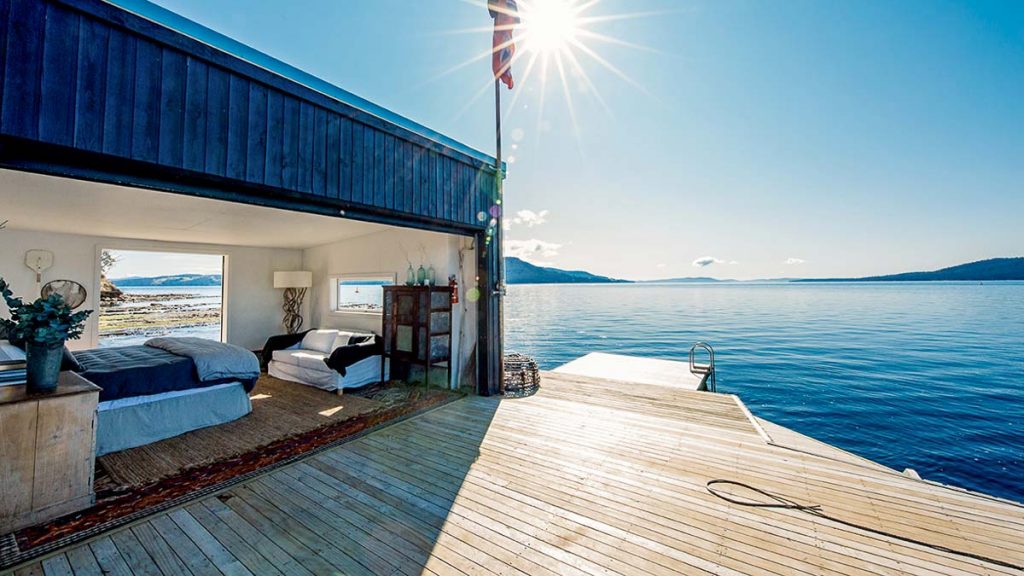 Photo credit: Satellite Island
This might sound crazy but you can in fact, hire your own private island in this off grid adventure. Off the Western coast of Bruny Island in Tasmania, there's the privately-owned Satellite Island — contrary to its name, it won't give you a strong data connection. Instead, you'll get an undisturbed time soaking in panoramic views of the coastline, swimming in crystal blue waters, and exploring rocky coves. Not to forget, a cosy room by the waters too!
Northern Territory: Earth Sanctuary Space Camp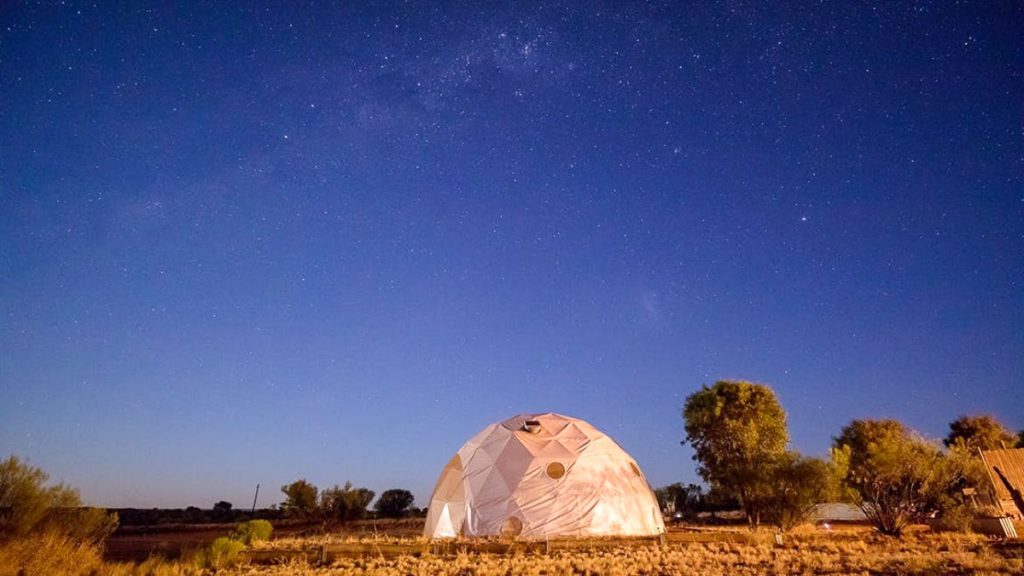 Photo credit: @sanctuary_nt via Instagram
Fall asleep watching the stars at Australia's first and only Earth Sanctuary Space Camp in Alice Springs.
This glamping experience takes place in an intergalactic style dome out in the desert! If you're more than just a stargazer, sign up for the astronomy tour where you'll learn to identify supergiants and all the different constellations.
On top of your celestial sleepover, meals are provided and there's even hot shower cubicles available.
Australian Capital Territory: Ngala Tours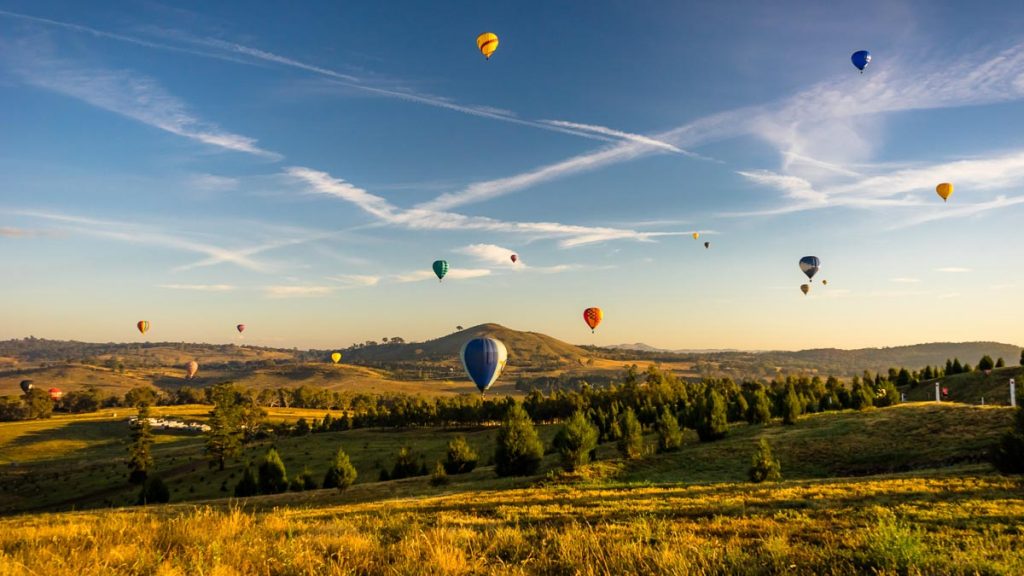 Photo credit: Matt Evans
Spanning 250 hectares, it's tough exploring the National Arboretum Canberra within a day. However, with the Ngala Tour, visit the Arboretum's best sites all in the comfort of a bus!
Meaning 'Any tree' in the local Ngunnawal language, Ngala Tours is a 40-minute bus tour. It gives folks an in-depth introduction to the Arboretum's 44,000 rare and endangered trees grown for conservation, scientific research or educational purposes. On this experience, you'll get a deep dive of the site's history through intriguing stories by the friendly locals.
Get your cameras ready as you'll also stop by two great lookouts overseeing Canberra's never-ending landscape!
Unique Experiences in Australia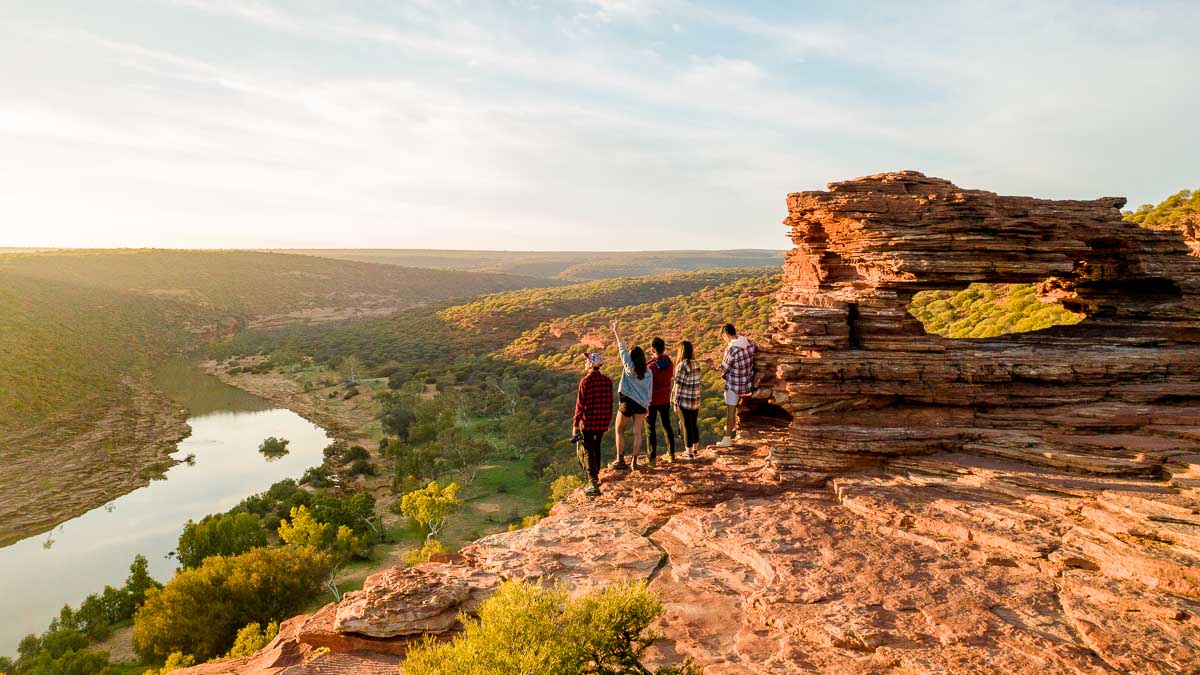 With these 16 unique experiences spread across all of Australia, I think it's safe to say, there's no such thing as a boring Australia itinerary, just a poorly planned one! Don't let your next adventure in Australia go to waste, and add these unique experiences to your trip!
Make your dreams a reality and start planning your next Australian adventure!
Whether it's exploring the rustic Outback or admiring art in a cosy museum, there's always enough to keep your wanderlust alive ✨
Facebook image credit: @undaraexperience, @sanctuary_nt
Which of these new experiences in Australia will you visit first? Share with us below!
---
This post was brought to you by Tourism Australia.