Enjoy the breathtaking caldera views by Lake Toba, hike up smoking volcanoes in Berastagi, and replenish your lost calories in the gastronomic paradise of Medan.
When you think of calderas, an immediate destination that comes to mind is Santorini — one of the most desirable honeymoon destinations. But just a 1.5 hour flight from Singapore (to Medan), and a 2-4 hour drive, the caldera views in Lake Toba come as a close second. After discovering the adventures of Yogyakarta, we were back this time to discover other hidden gems Indonesia had to offer.
Pre-trip Essentials: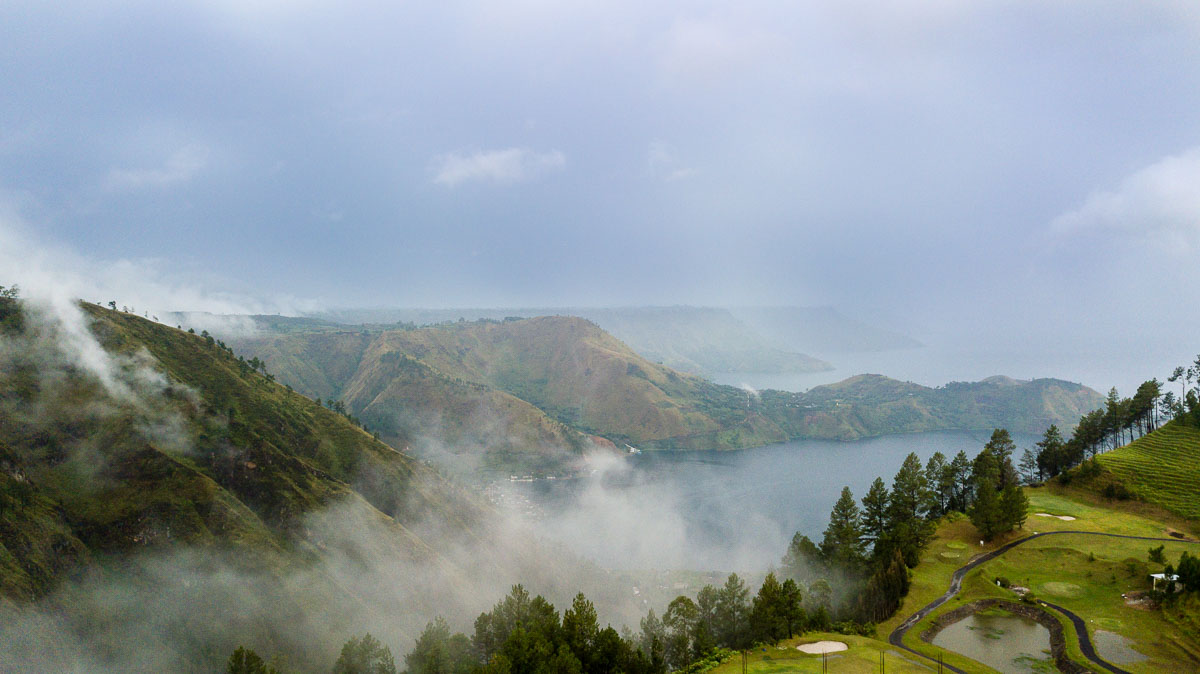 Best time to visit North Sumatra: The dry season spans between May to September with the monsoon creeping in from late October. We were there in early November and although it poured heavily everyday in the late afternoons to evenings, the mornings were cool and sunny and we had spectacular sunrise views.
Flight: 1.5hr Direct flight from Singapore to Medan via Garuda Indonesia.
Getting around Sumatra: Indonesia is best covered with a private driver as the sights are far from each other and public transport will take twice the amount of time to get there; we're talking about 2-4 hours here. We got our ride from Lovely Holidays at S$77/day including petrol. Email Ina (from Lovely Holidays) for more enquires.
DAY 1: Singapore to Lake Toba
There are 2 ways to enjoy Lake Toba. If you're on a 5-day trip, we'd suggest picking just 1 to truly enjoy each place to its fullest.
(1) From Pulau Samosir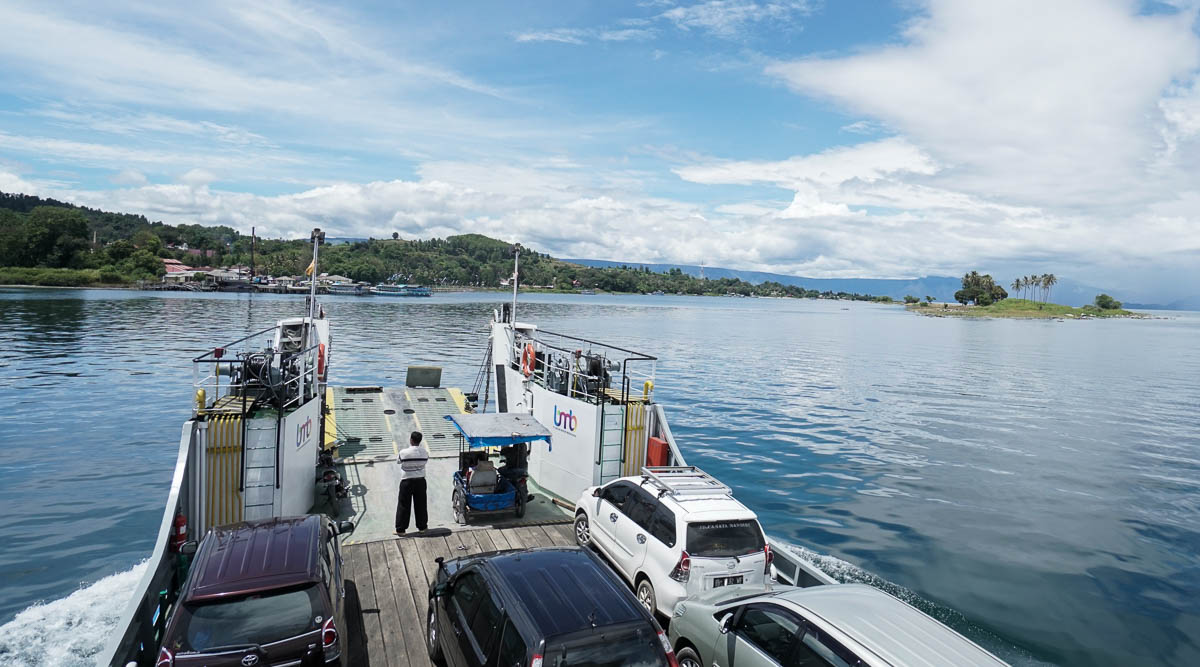 Pulau Samosir is an island in the middle of Lake Toba which is almost the size of Singapore. It's probably the largest island within an island in the world. There are loads of resorts, most of which offer lake views where you can enjoy water sports just steps from your room!
How to get there: From Kualanamu International Airport (Medan), it's a 4 – 4.5 hour drive to Parapat where you can take a 30 minute ferry to Tuktuk village. The ferry will cost Rp.100,000/car or S$10 (one-way).
(2) From Taman Simalem Resort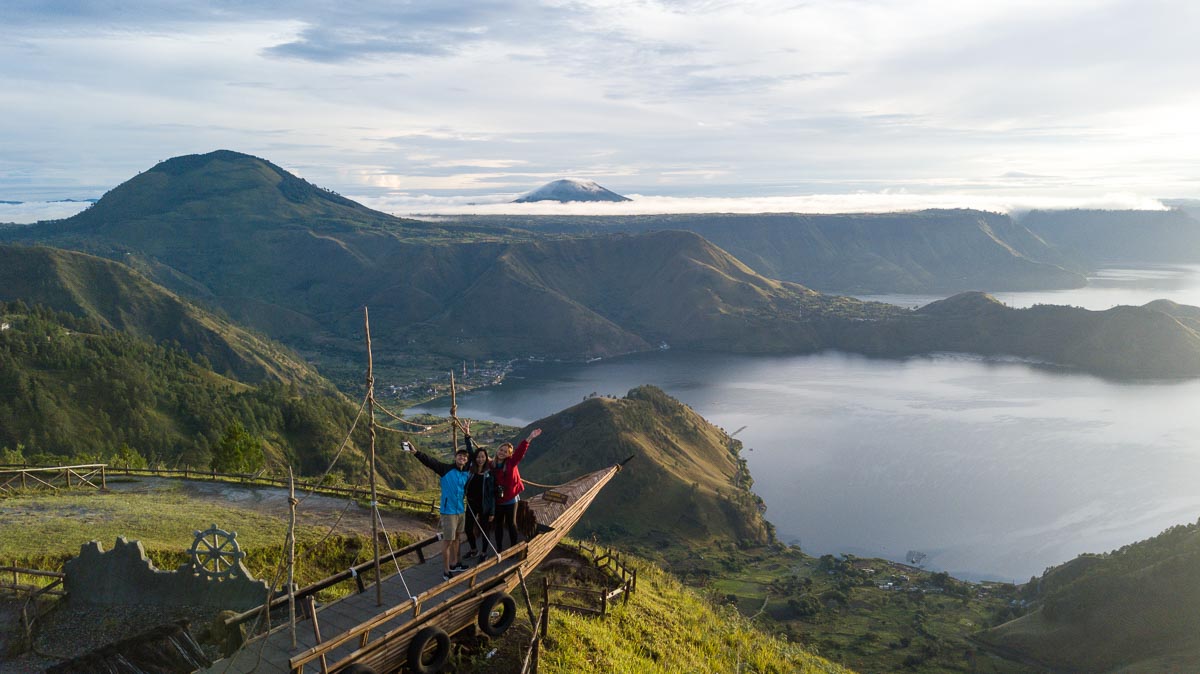 The more visually captivating option of the 2, Taman Simalem resort is located in Tongging, some 1200m above sea level — which means you'd enjoy cool weather (15 – 23 degrees) all year round. The elevation also makes Taman Simalem a very desirable vantage point for Lake Toba. We heard that people drive up 2 hours and pay an entrance fee (Rp.50,000/car or S$5/car) just to catch the view within the resort's premises — of course, this is free for guests of the resort!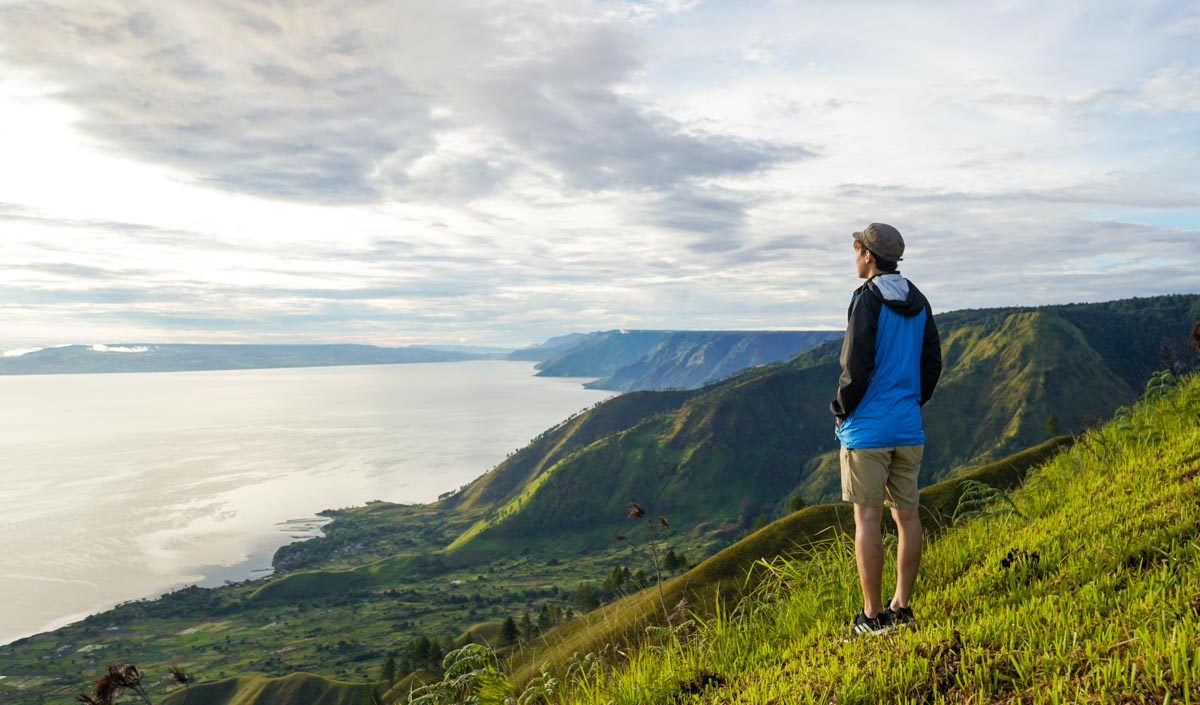 At 206-hectare large, this resort is pretty much an attraction of its own. It's a little far from everywhere else but there are multiple restaurants within and the resort will provide a complimentary room for your hired driver too.
How to get there: Fly direct from Singapore to Medan, drive 3.5 hours to Taman Simalem Resort.
For us, we arrived in Medan via Garuda Indonesia at 12pm and headed straight for Taman Simalem Resort.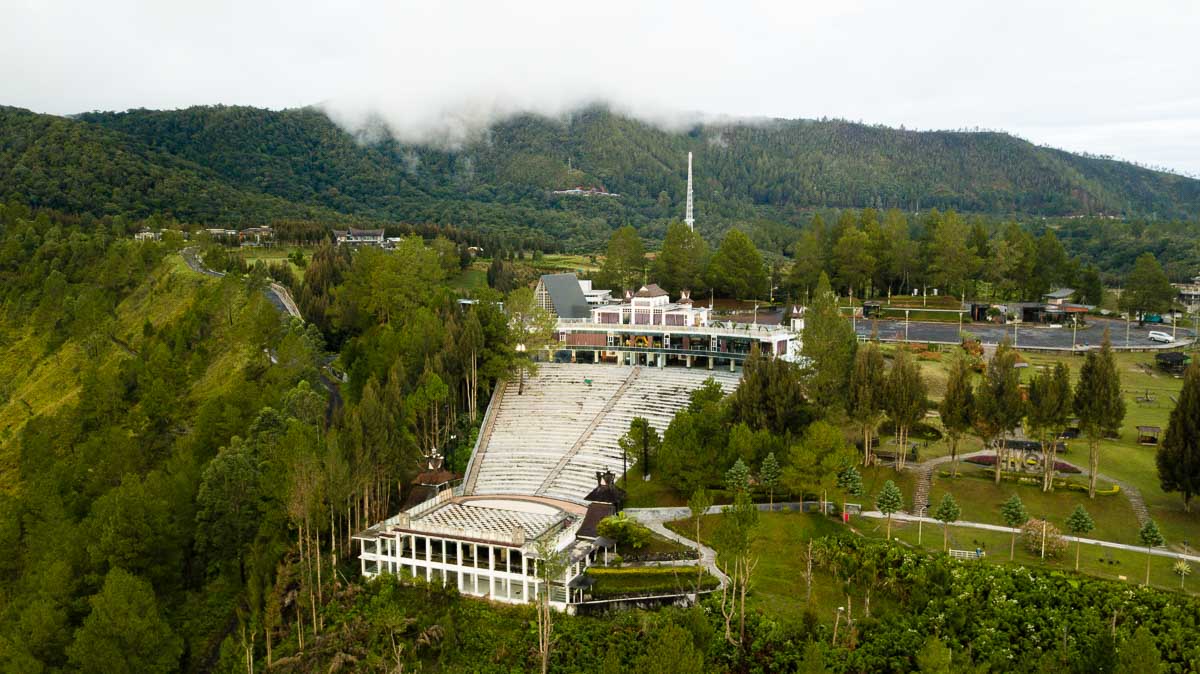 If you arrive early, catch the sunset over the large padi terraces within the resort.
DAY 2: Air Terjun Sipiso-piso And Pulau Samosir
Start your day early by catching the sunrise from One Tree Hill and check out Indonesia's tallest waterfall Sipiso-piso just 20 minutes from the resort. Return to explore Taman Simalem; take a yoga class overlooking Lake Toba, go on a jungle trek (both free for resort guests) or treat yourself to a relaxing Indonesian massage or Ayurvedic treatment.
The resort even organises organic farm tours as well as full day trips to Pulau Samosir if you're up for that. We did a day trip to Pulau Samosir with our hired driver.
Air Terjun Sipiso-piso (Waterfall)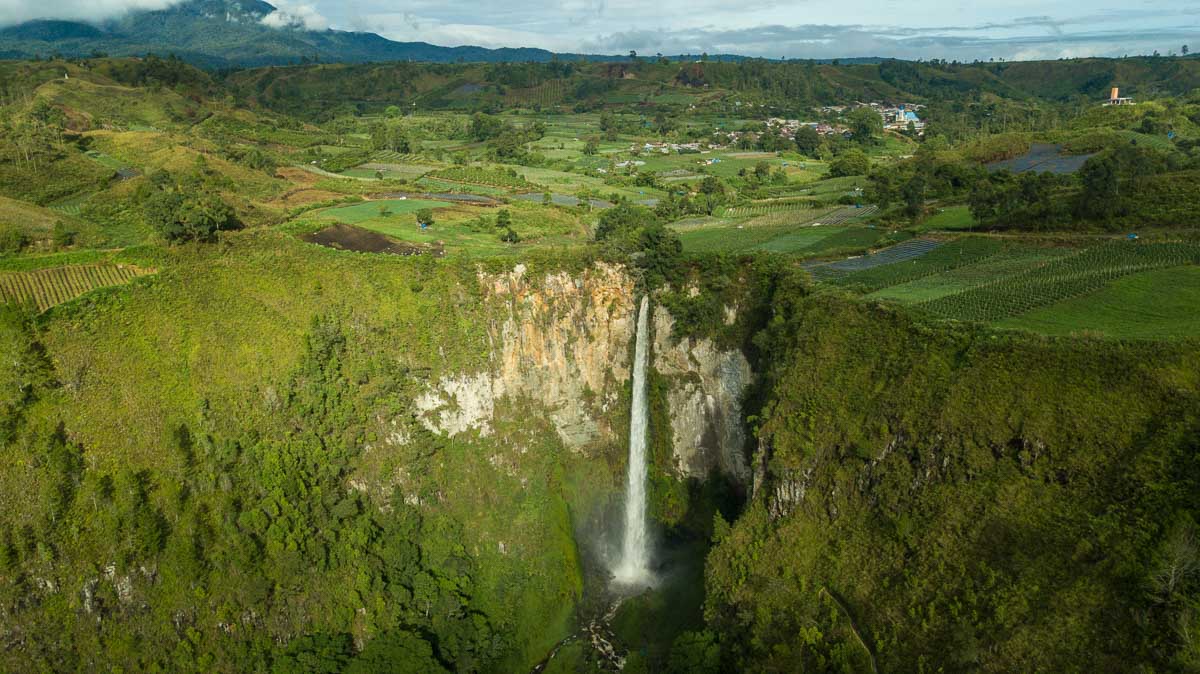 If you only have time for one epic waterfall this trip, Sipiso-piso is it. At 120 metres, it's the tallest plunge waterfall in Indonesia. The last time I felt so amazed by the grandiose of a waterfall was while standing in front of Skogafoss in Iceland; sans the bitter cold. No kidding. But that's just me.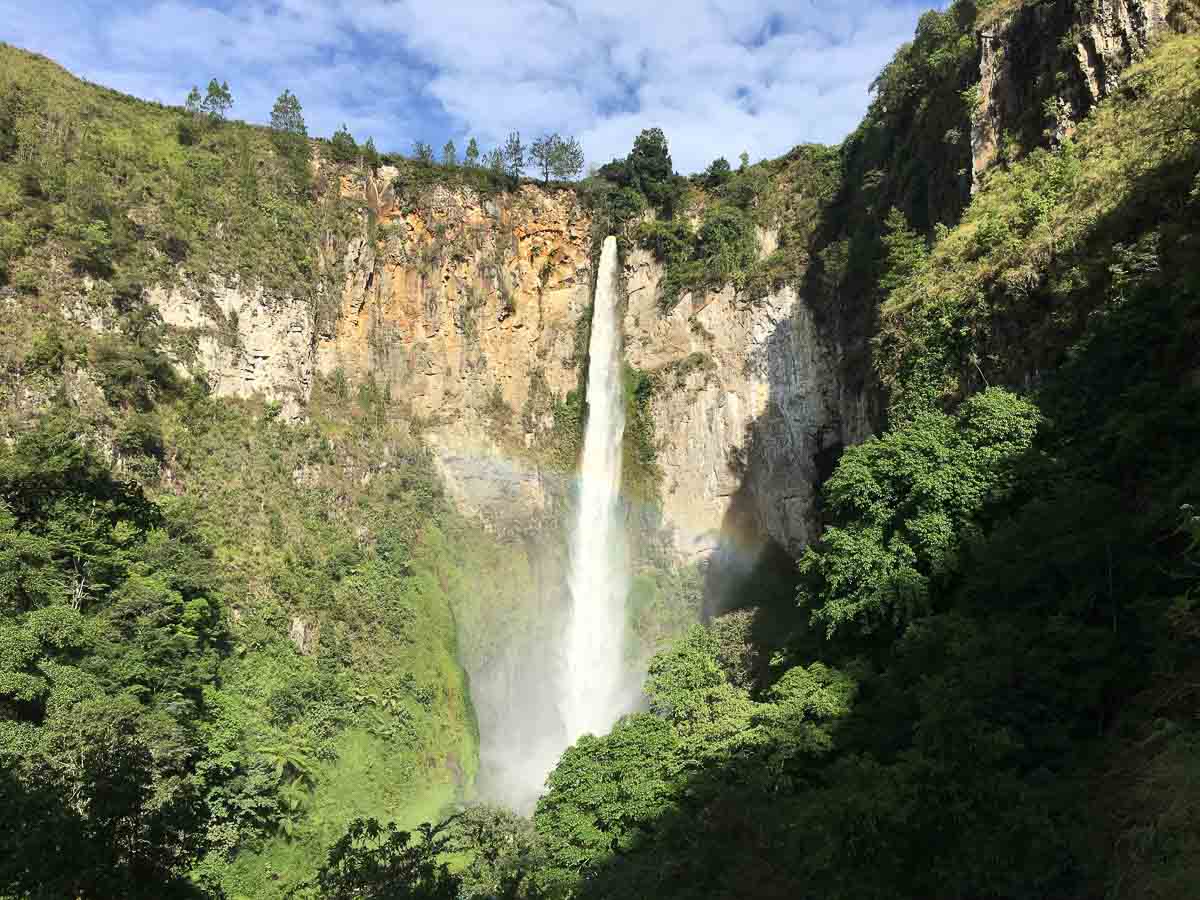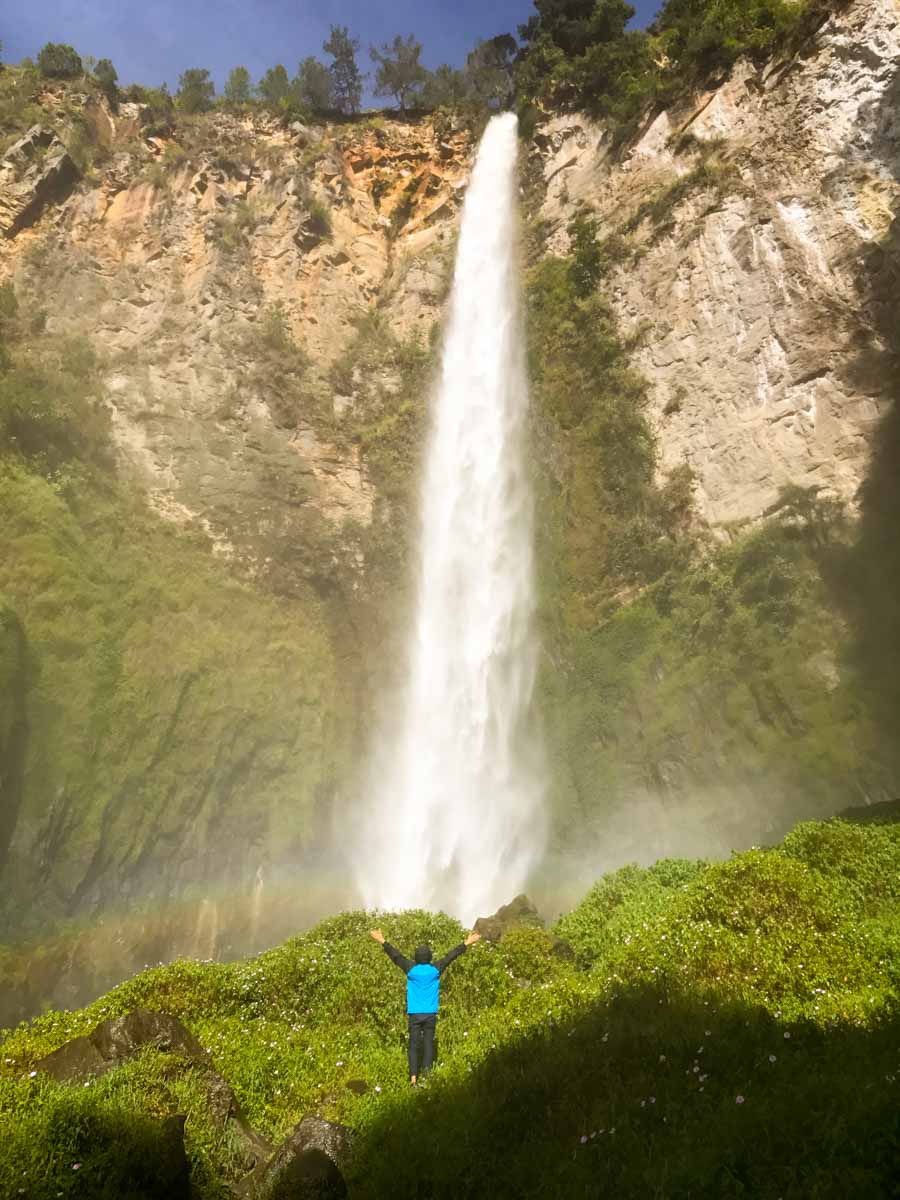 From Taman Simalem Resort, it's only a 20-30 minute drive to a lookout point. But for the adventurous, a 15-minute trek down to the base of the waterfall is where you can truly experience how impressive the waterfall is. The steps are pretty steep but the views are worth it!
Pulau Samosir
From Taman Simalem to Pulau Samosir: Drive down to Tigaras Ferry Jetty (2hours) and take a 30-minute ferry ride to Simanindo port (Pulau Samosir side).
*Ferry leaves Tigaras at 8am, 9:30am, 11:30am and from Simanindo at 2pm, 4pm and 6pm.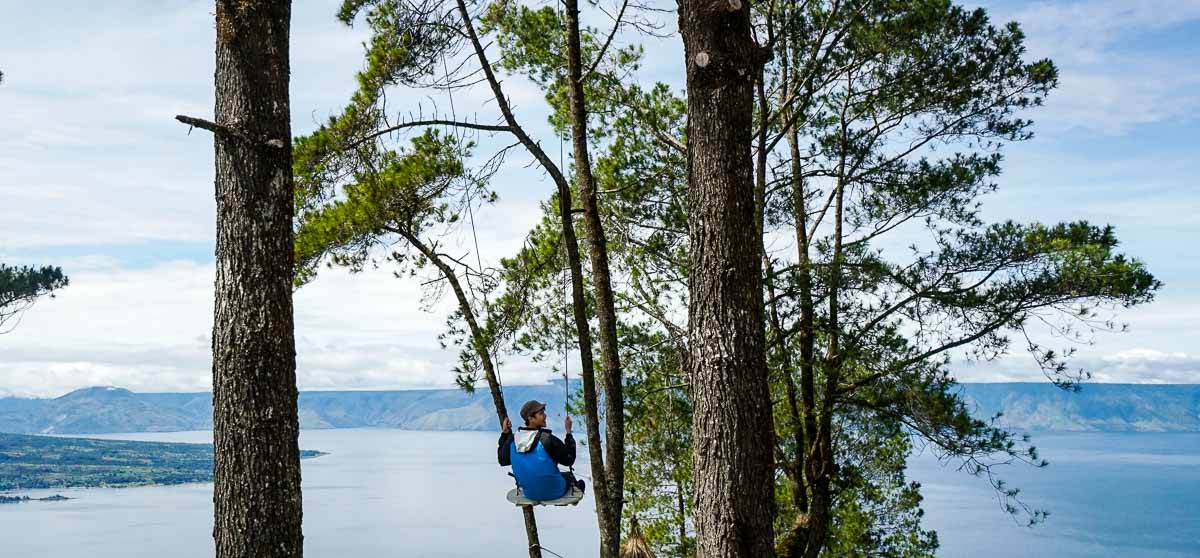 *Pro-tip: Make a pit stop at Simarjarunjung Rest House to enjoy a cup of ginger tea and some Goreng Pisang (banana fritters) over a view of Lake Toba.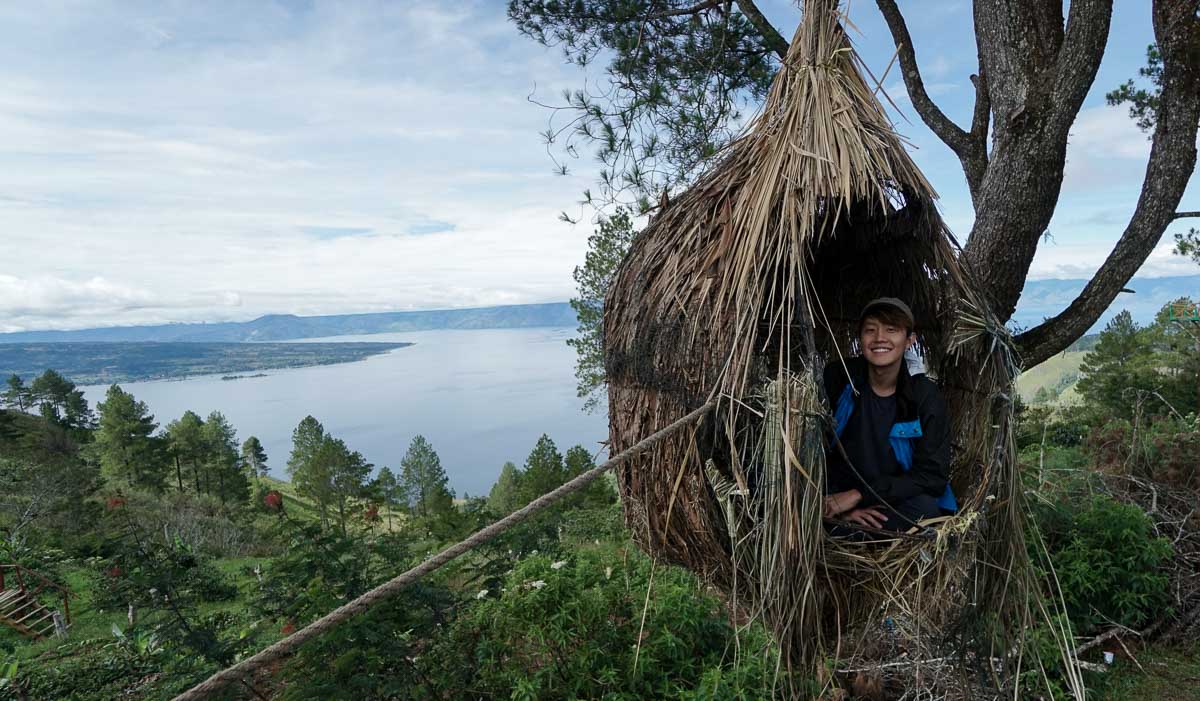 This is also an Instagram playground with interesting installations like a nest hanging between 2 trees and a swing with the perfect view of Lake Toba.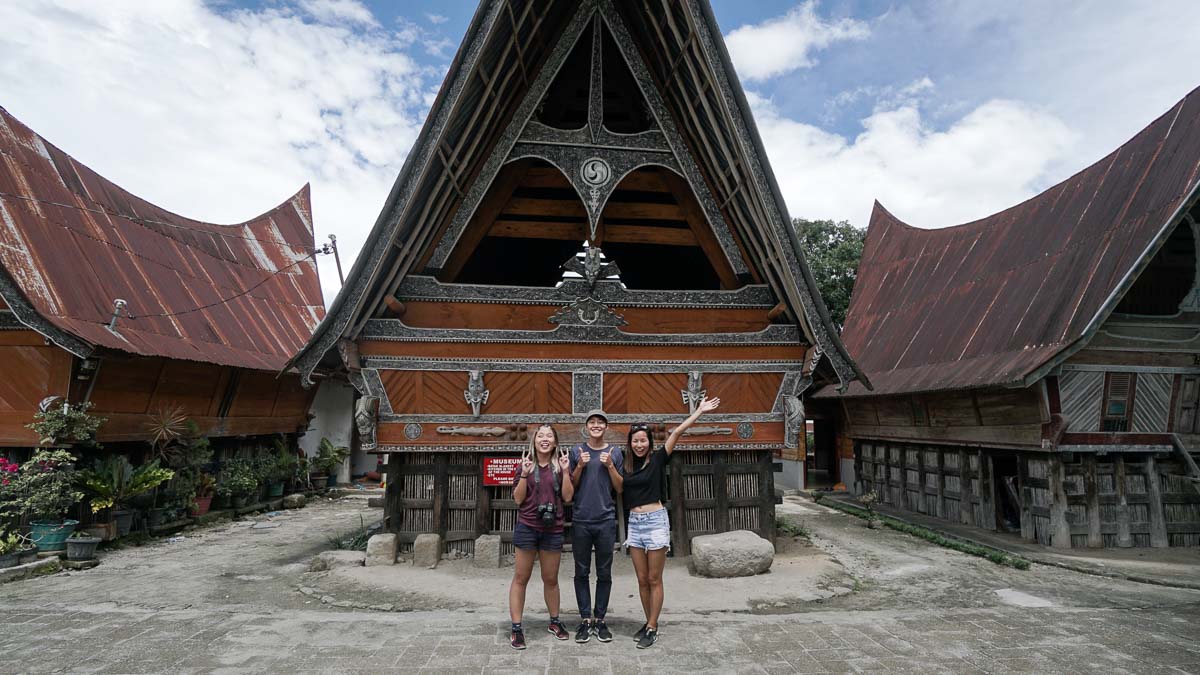 First stop in Pulau Samosir, explore Ambarita Village where you can find traditional Batak houses that used to belong to the king and his family.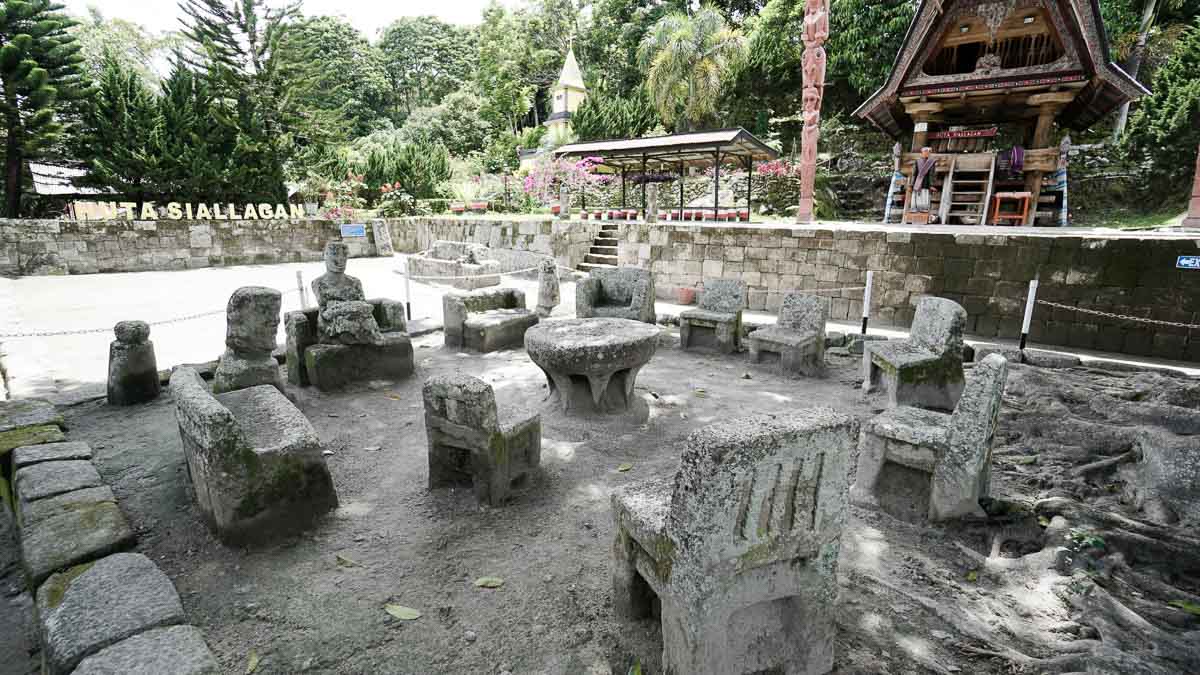 Within Ambarita, you'll also spot these ancient Siallagan stone chairs where people were executed for serious crimes like murder or rape. The executioners would be locked to a piece of wood under the King's house until their day of trial.
If found guilty, they would have their heads chopped off and left on a stick by the village entrance. The body would then be thrown into Lake Toba.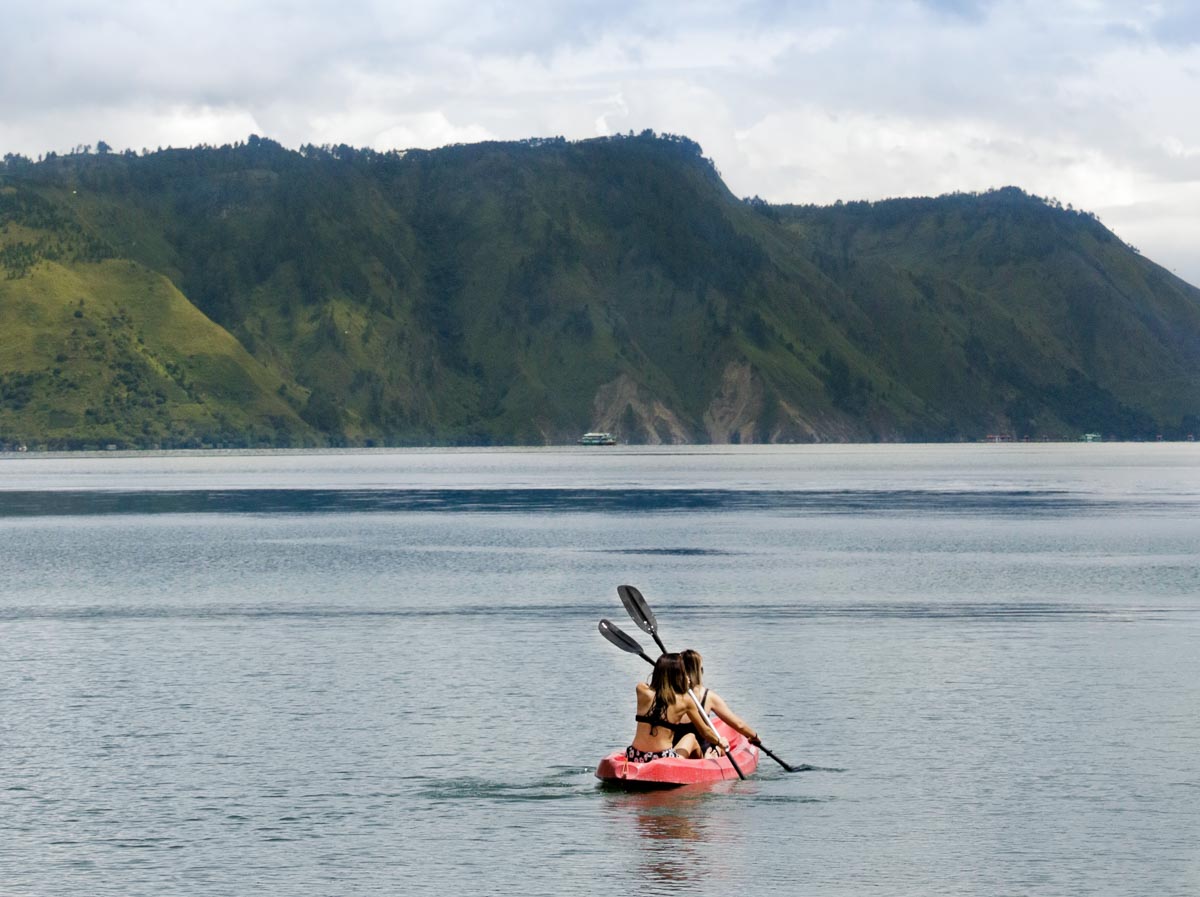 Thankfully, this practice no longer continues today because Lake Toba is perfect for water activities. If you're up for some kayaking, jet-skiing, or a banana boat ride, just approach one of the resorts along the lake in the Tuk Tuk area.
We got our kayak rented from Tabo Cottages at Rp.40,000 (~S$4) for a double (sit-on-top) kayak. Lake Toba's calm waters, and gorgeous caldera view makes this the perfect post lunch activity.
If you're staying at the resort, you can even sign up for a the full-day kayaking expedition which brings you around the entire Samosir island.
For an early dinner before catching the return ferry back to Tigaras, stop by Jenny's Restaurant for grilled fresh lake fish for Rp.65,000(~S$6.50).
DAY 3: Berastagi — Volcanoes and Hotsprings
Check out of Taman Simalem early, drive 1.5 hours to Berastagi (also called Brastagi) to trek up the famous volcano Gunung Sibayak and treat yourself at the end with a dip in the hot spring pools.
Gunung Sibayak (Volcano)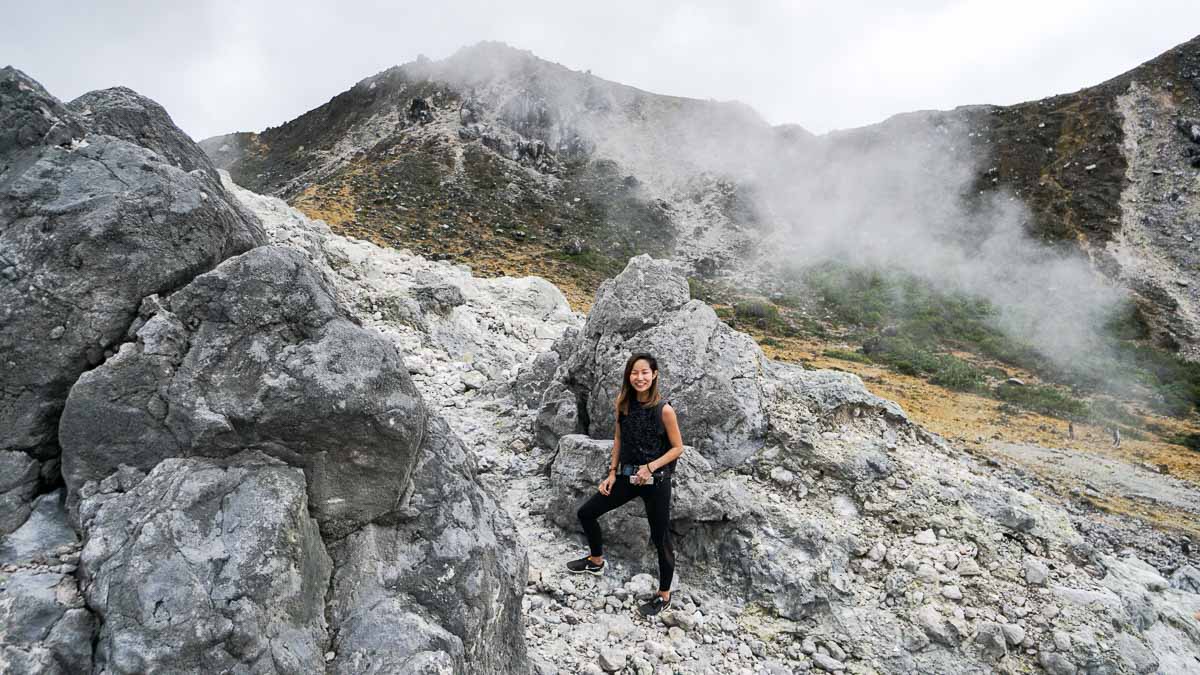 There are various treks you can take up to the crater of Gunung Sibayak ranging from 1.5 hours to 5 hours. The 5-hour trek through the dense jungle will require a guide (~Rp.250,000/~S$25). The shorter route (1.5 hours) is quite straight forward and can be done on your own.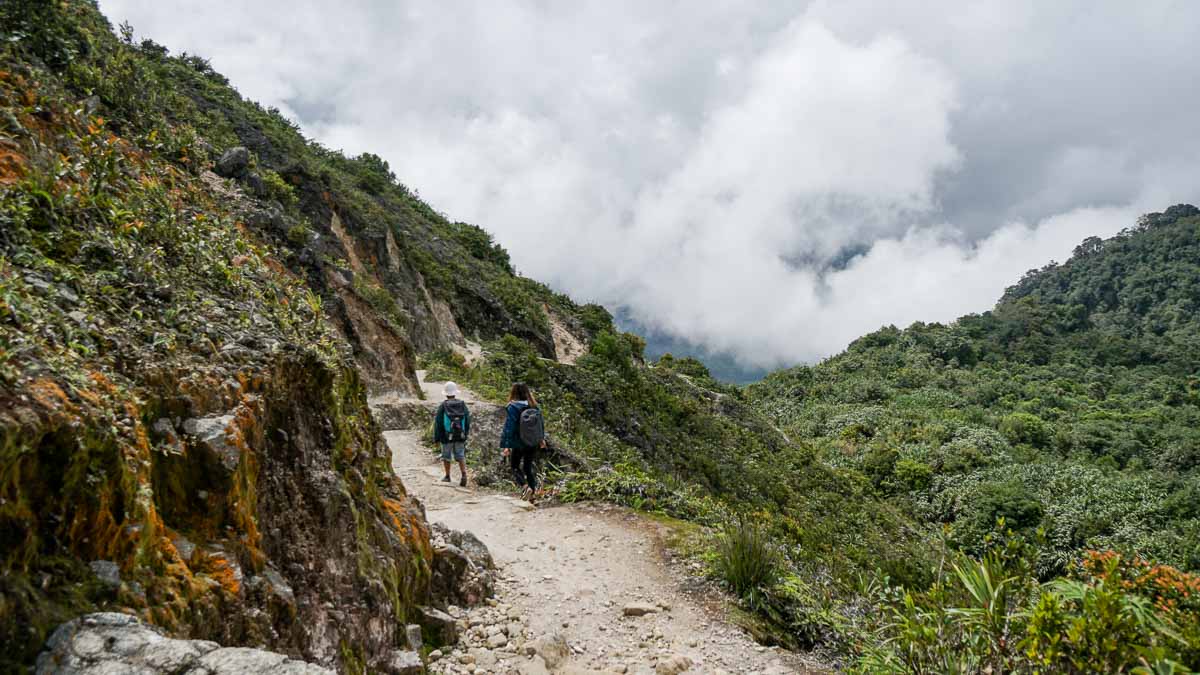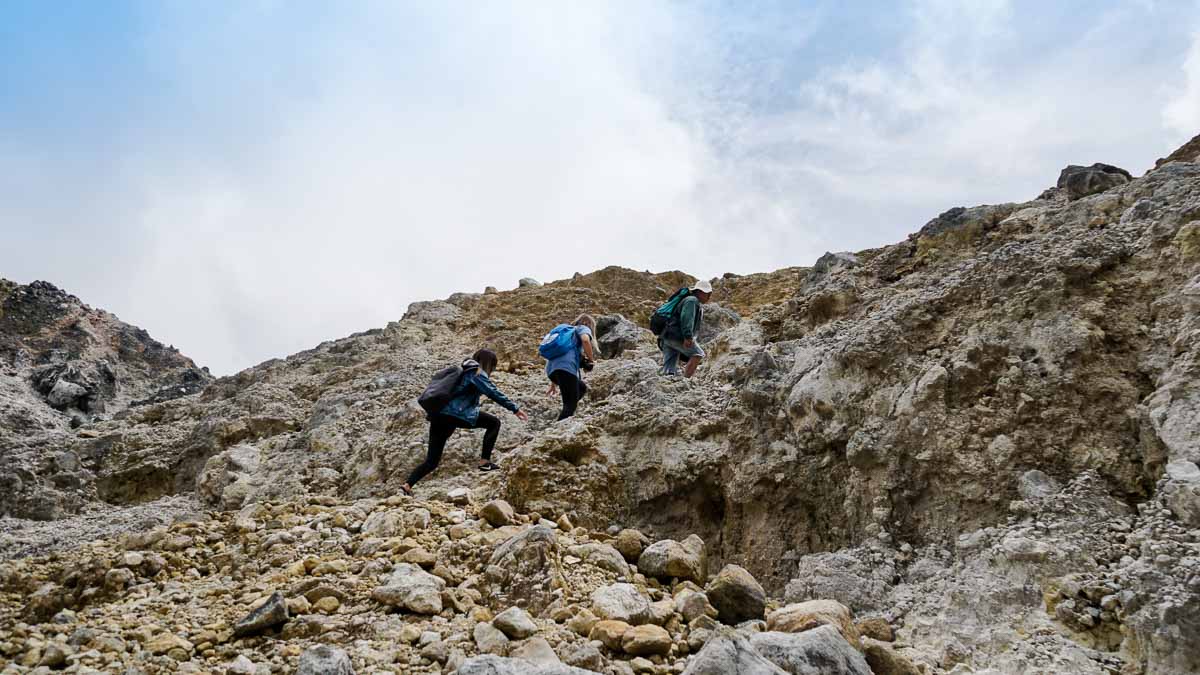 For the shortest route up, get your driver to drop you off at Sibayak Multinational Guesthouse where it's a 1 – 1.5hour trek up to the top.
We started on a pretty steep gravel road, left unrepaired since the last eruption. Once the gravel road ended, we heaved a sigh of relief as the incline became a lot more manageable.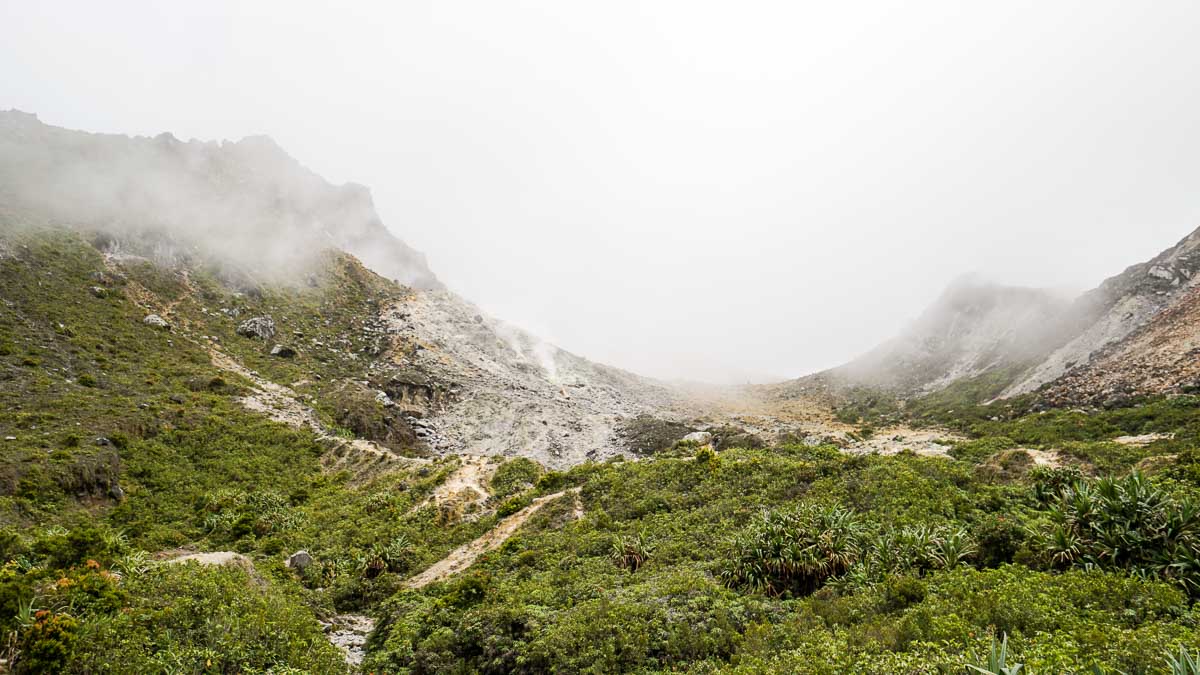 Once you spot the smoky sulphur gas, you're more than half way there!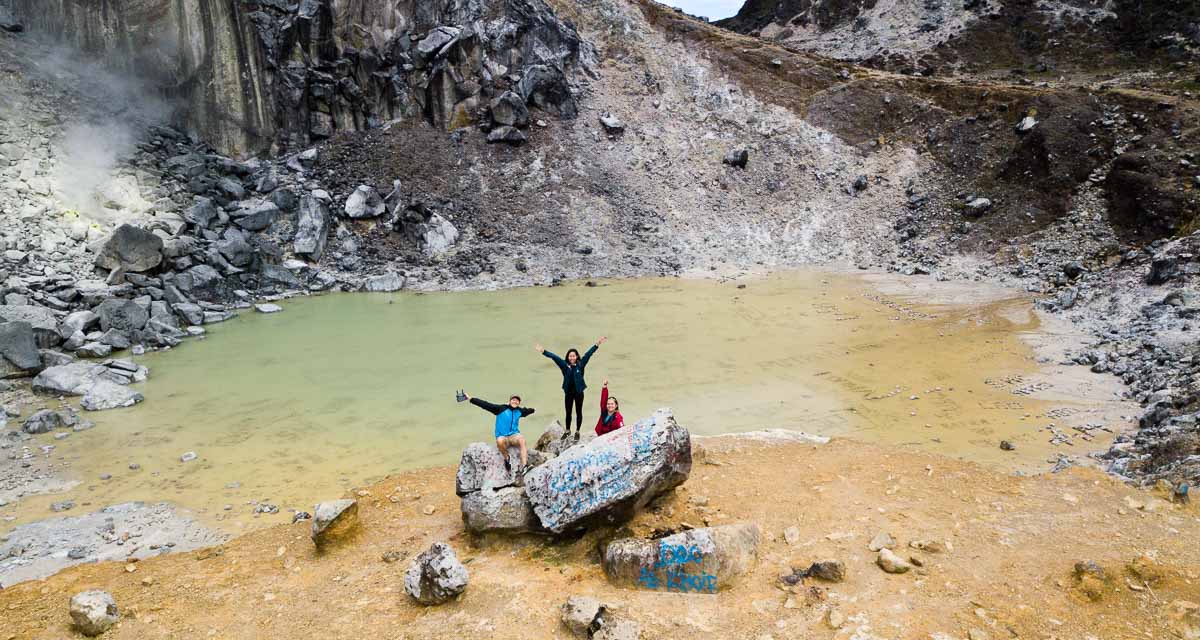 Walk down to the base of the crater where you can get a clean source of mud that's great for the skin.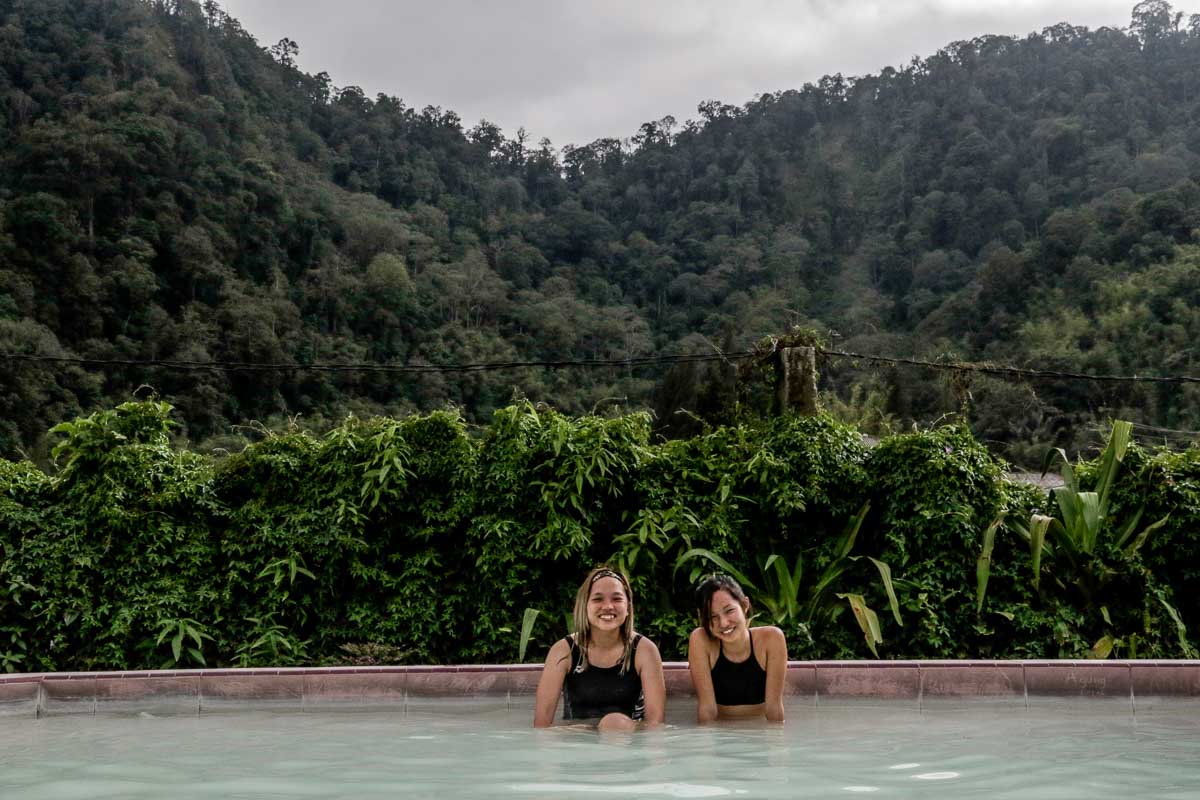 After descending, treat yourself to a relaxing dip at one of the public hot springs (Rp.5,000 – 7,000/pax or ~S$5-7) on Karo street.
From Berastagi, it's a 2.5 hour drive back to Medan City.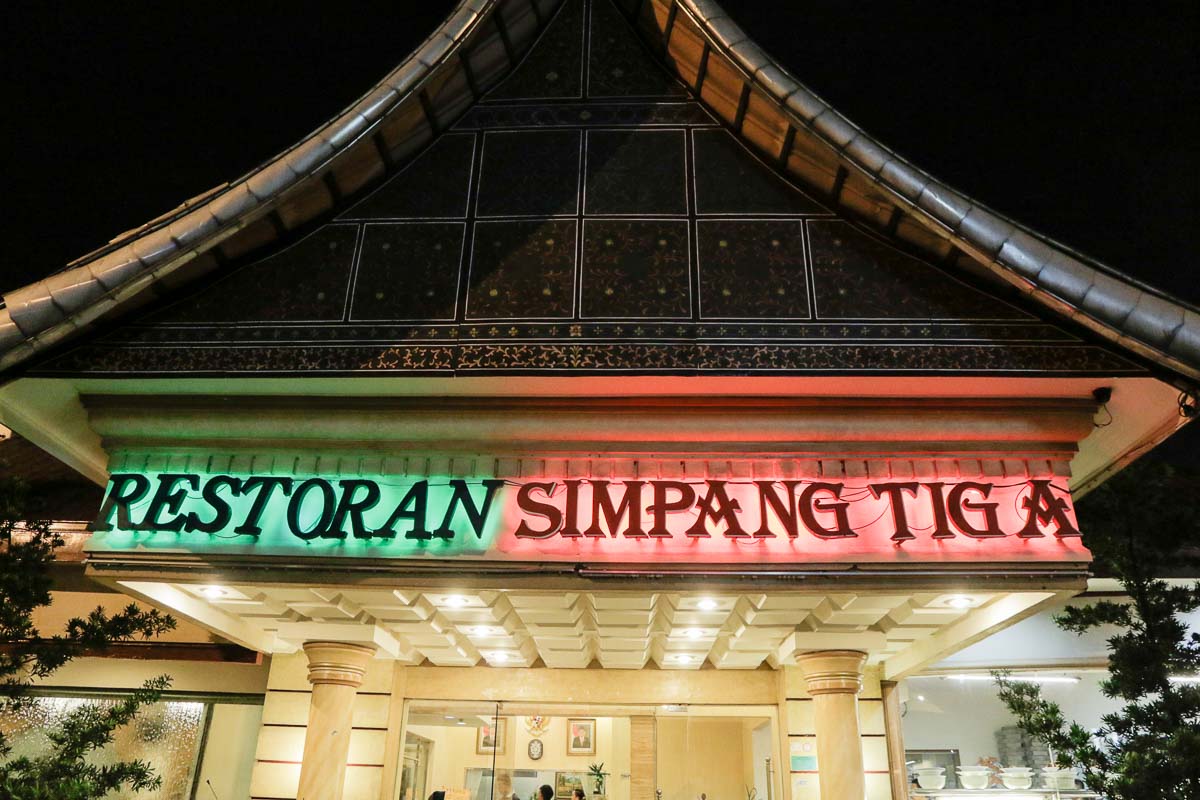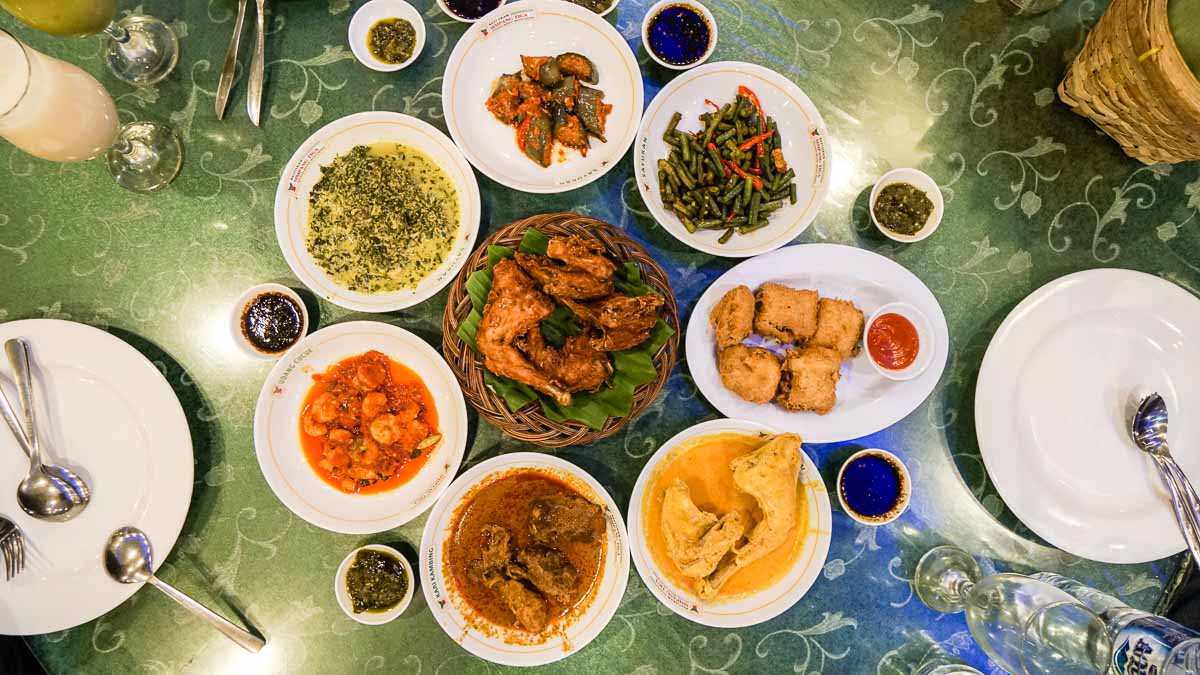 For local food in Medan, make a stop at Simpang Tiga Restaurant for dinner.
This restaurant has an interesting concept where food will be placed on your table and you'll only be charged for what you eat. You can also head to the back kitchen and pick your own dishes. What we loved was that each variety came in small servings so we could try a bunch. The chicken wings, and mutton curry were our favourites.
JW Marriott Medan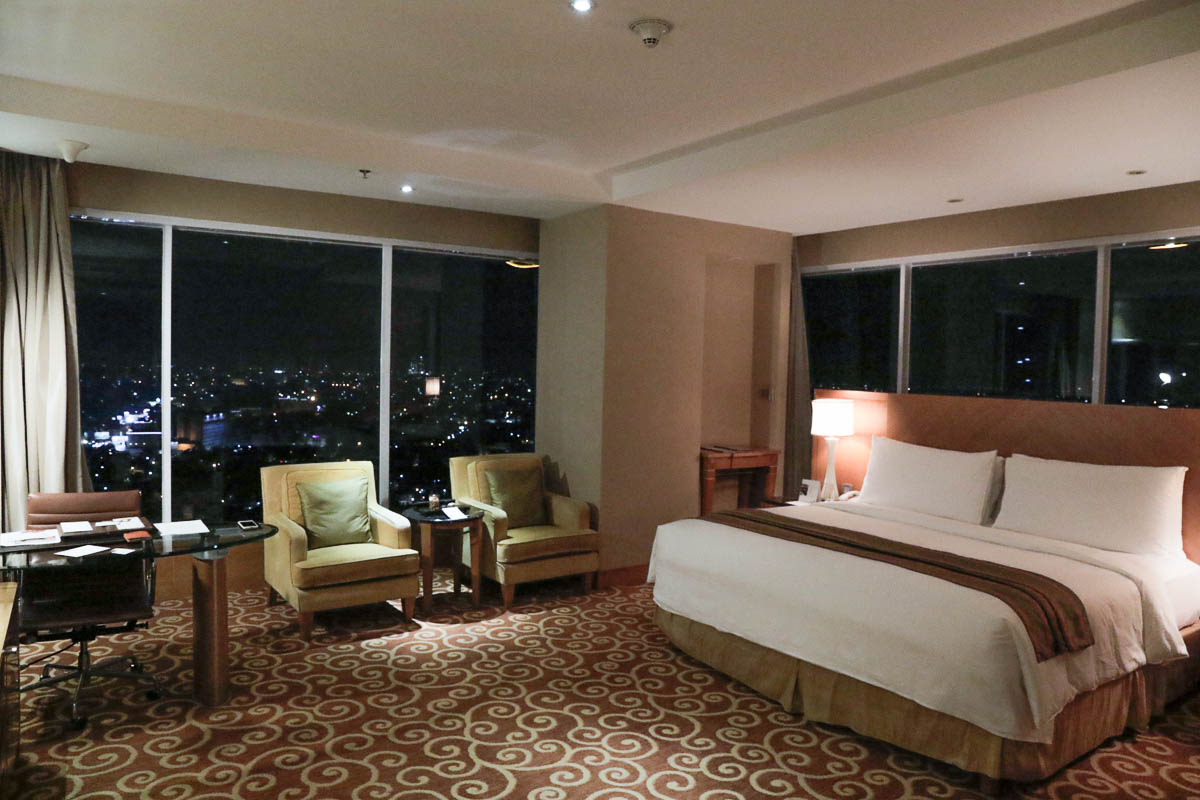 Finally, end the night at JW Marriott Medan, perfect after a long day of activities. Despite being a 5-star brand, a night at Medan's JW Marriott starts at a very reasonable price of under S$100/night.
While we usually scrimp on accommodations while travelling, we couldn't pass up on this value deal. Because, how often do you get to stay at a JW Marriot for under S$100 right?!
The hotel is also conveniently located to some of the famous food stores covered in Day 4.
DAY 4: Medan City
Throughout the trip, every local we spoke to would say there isn't much to do in Medan… until we got to the topic on food; their eyes would light up as they enthusiastically shared their favourites in the area. So, for the foodies with a day to spare in Medan, here's an introduction to your haven.
Getting around Medan: Grab is great for short distances around the city and each ride should cost no more than S$2.
Bihun Bibek Asie 阿泗 鴨米粉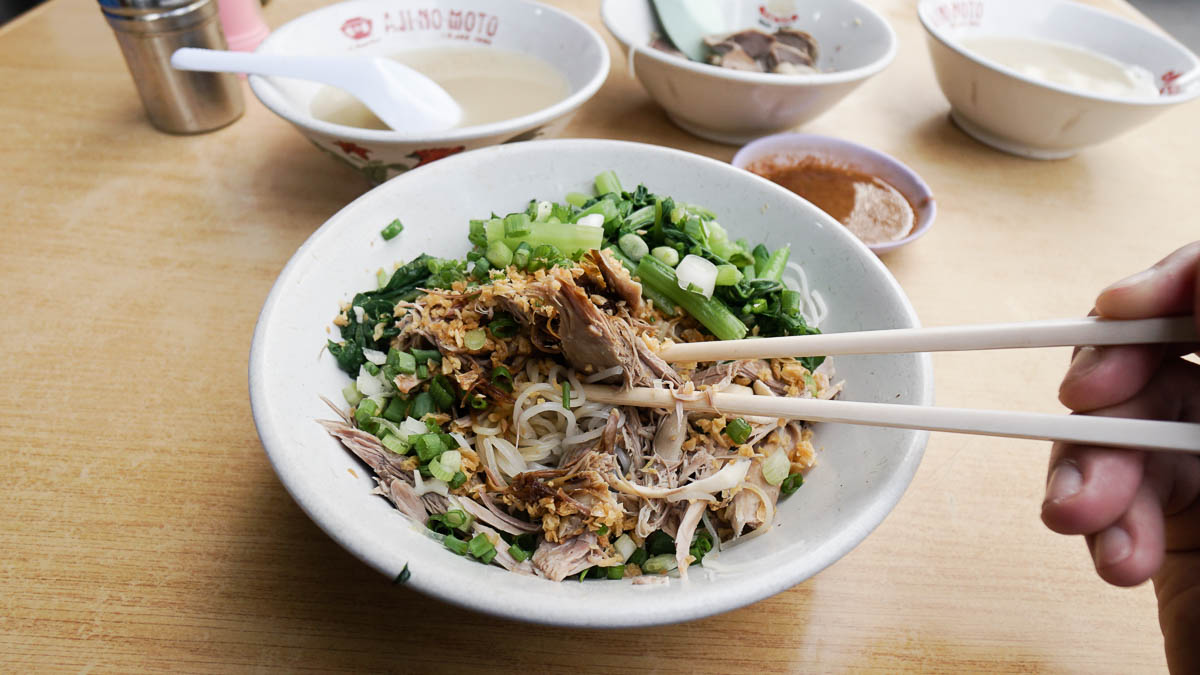 Start your day with breakfast at a popular breakfast spot, Bihun Bibek Asie (Duck Noodles) — rice vermicelli topped with a generous serving of duck. It's a little pricey for Medan's standards but you can see from the non-stop stream of customers, the quality and quantity you're getting is well worth it!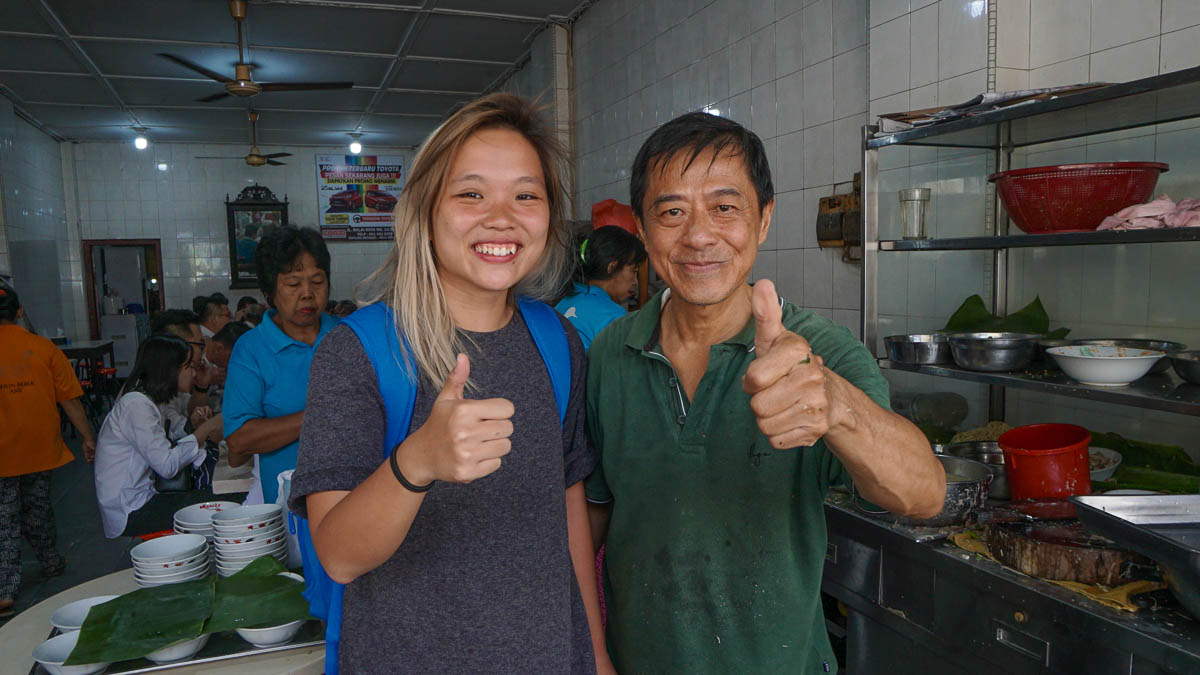 The great thing about Medan is that the Chinese Indonesians here are allowed to retain the use of Chinese so most of them are able to converse in it. The Chinese boss runs the operations by himself and is super friendly to travellers.
Cost: Rp65,000/bowl (~S$6.5)
Opening Hours: 6:30AM – 11AM (They sell out pretty early!)
Address: Jl. Kumango, Kesawan, West Medan, Medan City, North Sumatra 202212, Indonesia
Hock Seng Bakmi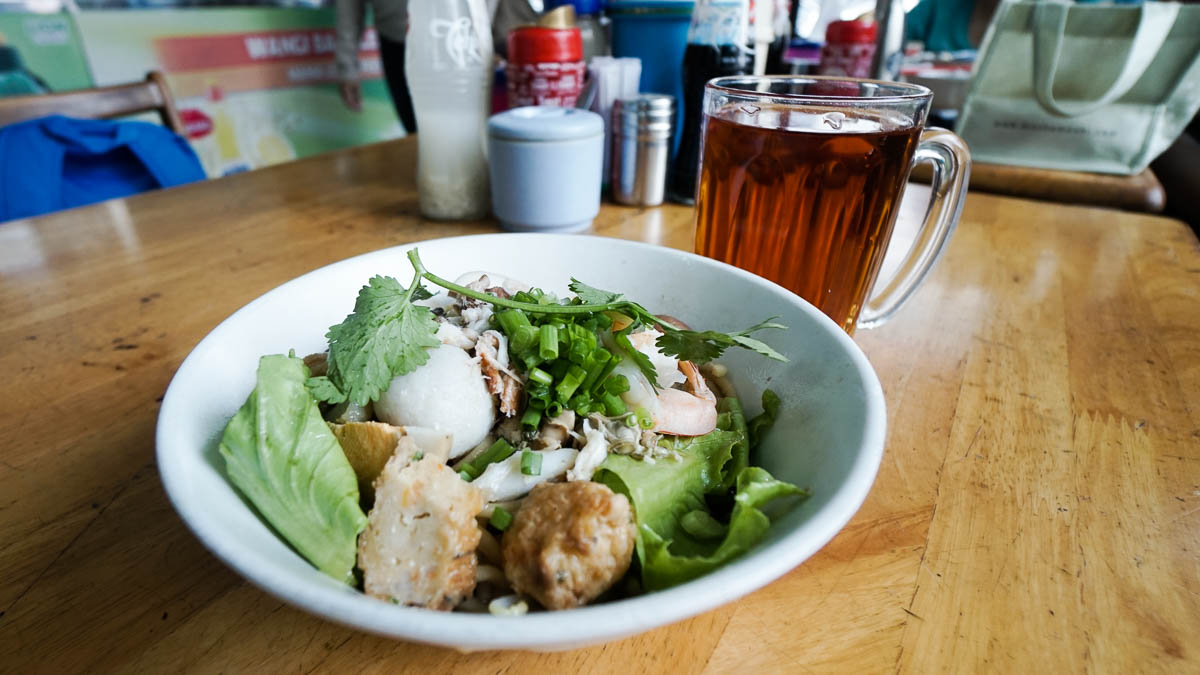 Right next to Bihun Bibek, is Hock Seng Bakmi — noodles topped with a wide variety of seafood. You can choose between yellow noodles, kwetiau (flat rice noodles), bihun (rice vermicelli) or a combination of 2. The seafood was fresh and had so many varieties we lost count. Some include, prawn, crab, sliced fish, fish cake and fishball.
Cost: Rp59,000/bowl (~S$5.90)
Opening Hours: 6:30AM – 1PM
Address: Jl. Gwangju No.17
Tjong A Fie Mansion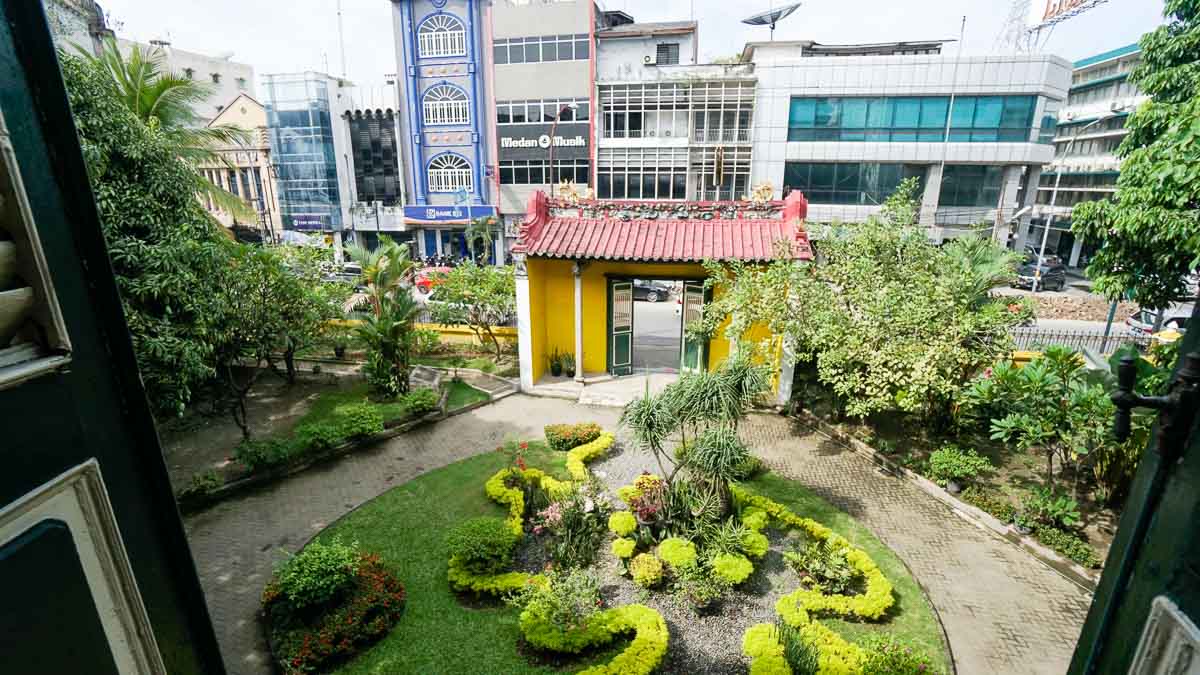 After a hearty breakfast, take a walk to the Tjong A Fie Mansion just 4 minutes away. The mansion was owned by a well respected, high-ranking Chinese businessman in the 1870s.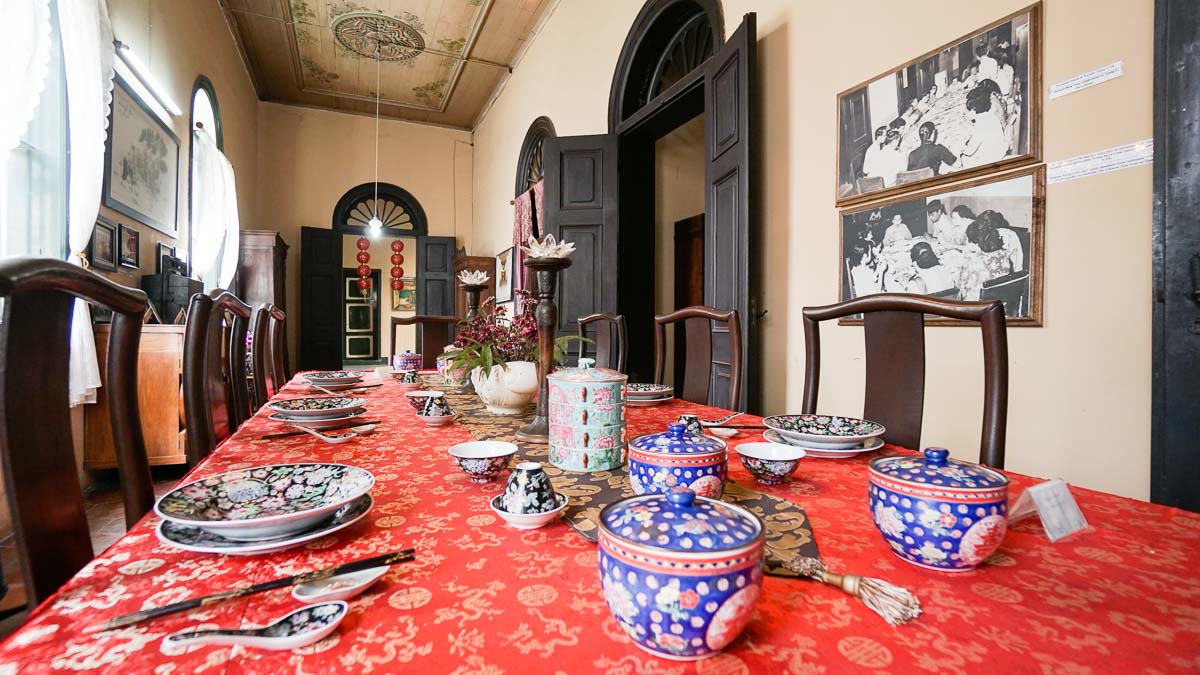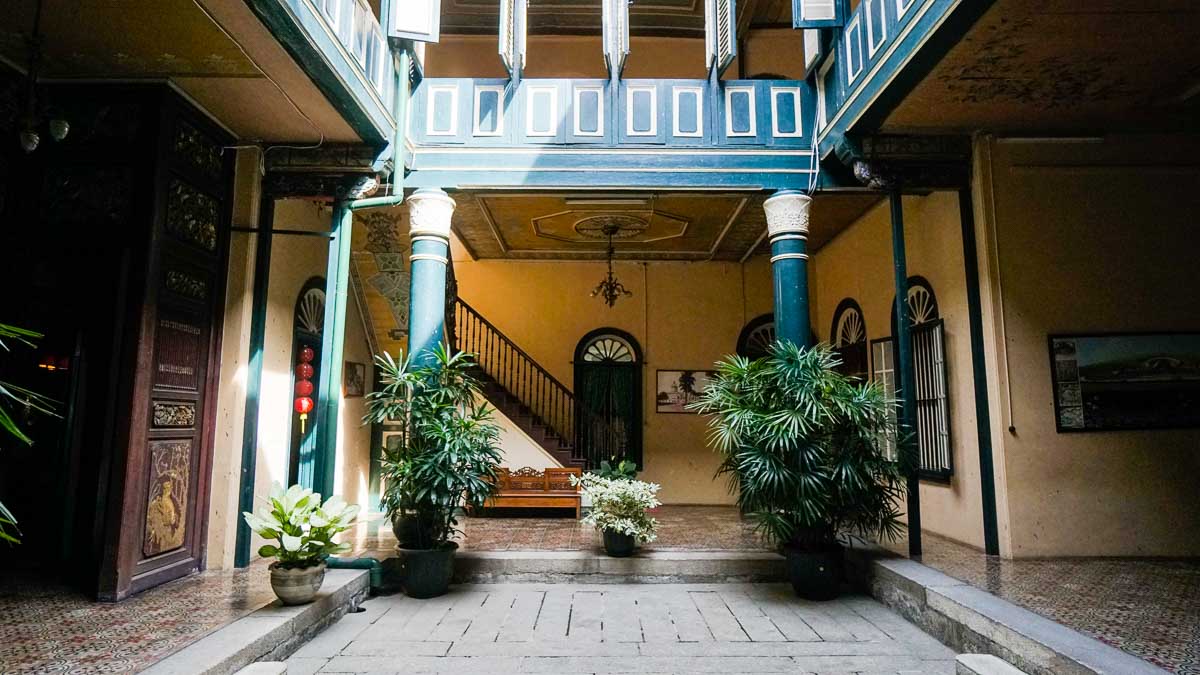 It may not look like much from the outside the interior is impressive even for modern standards. It may be old but you can tell this was once a very rich person's home. The way each room was dedicated to receiving different guests, the pleasing blend of Chinese and European designs and it even had a ballroom! Each room is well-kept close to its original-state and one of the grandsons still lives in a private section of the home.
Entrance Fee: Rp.35,000 (~S$3.5), includes a guided tour
Opening Hours: 9AM – 5PM
Soto Kesawan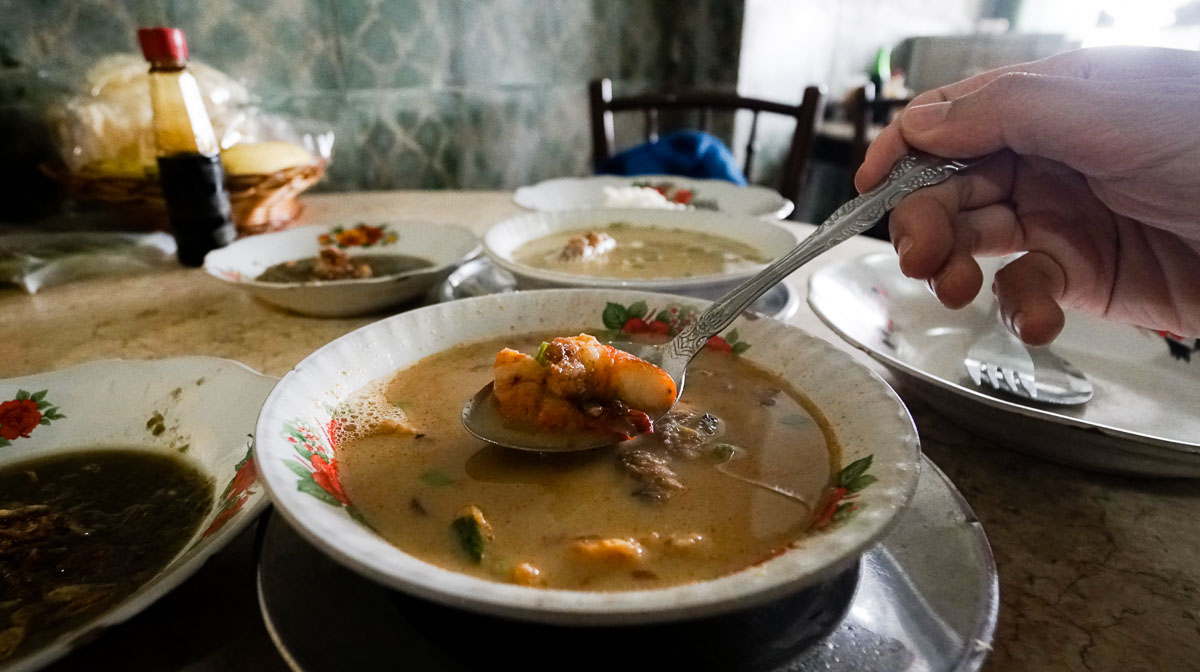 If you still have space in your tummy, this stall highly raved by a Grab driver is just across the road from Tjong A Fie's mansion. Soto Kesawan's menu is simple: Prawn, chicken or beef in a homely coconut soup served with a hearty plate of rice to pair. We'd highly recommend the Udang (prawn) version if you find yourself here!
Cost: Rp.24,500 (~S$2.5)
Opening Hours: 7AM – 4PM (Closed on Sundays)
Istana Maimun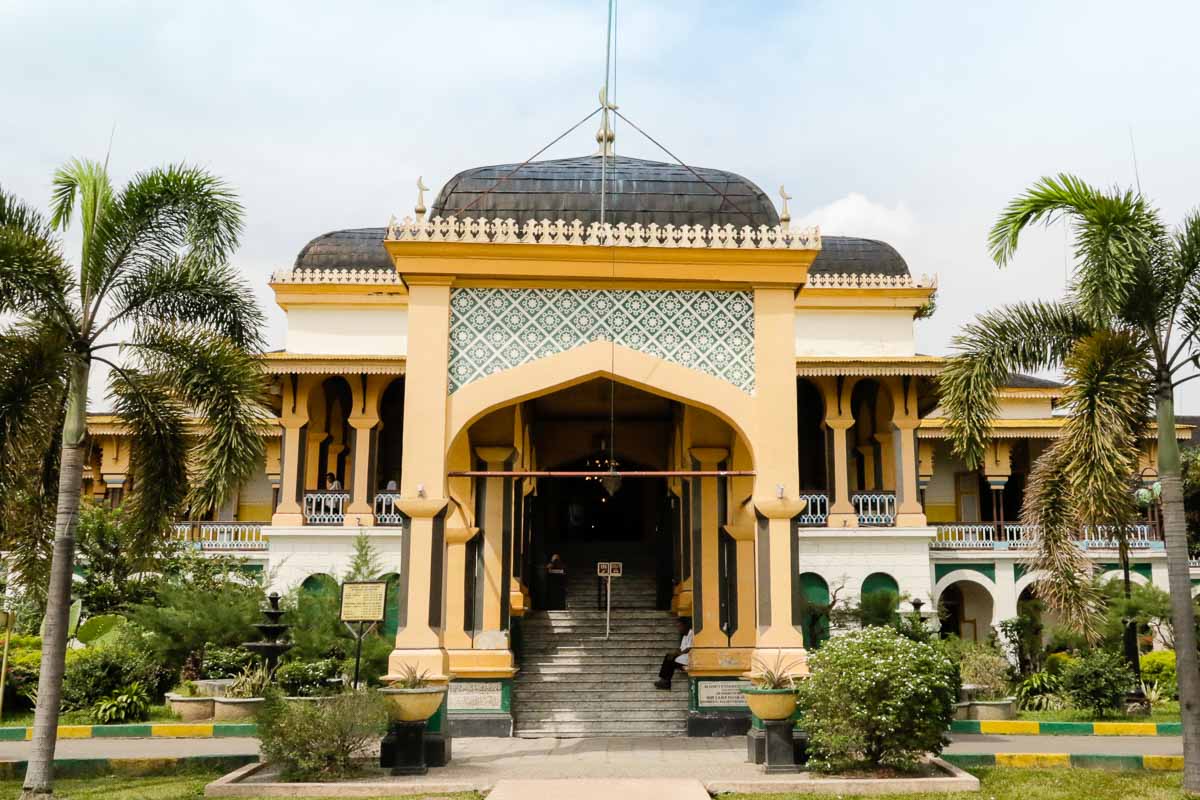 From Tjong A Fie Mansion, the Istana Maimun (or Maimoon) is a 15-minute walk. Alternatively, hop on a Grab car for Rp10,000 (S$1). One of the most well known landmarks in Medan, the palace's interior has a blend of Malay, Islamic and Indian architecture. There are 30 rooms but only the main hall is open to public.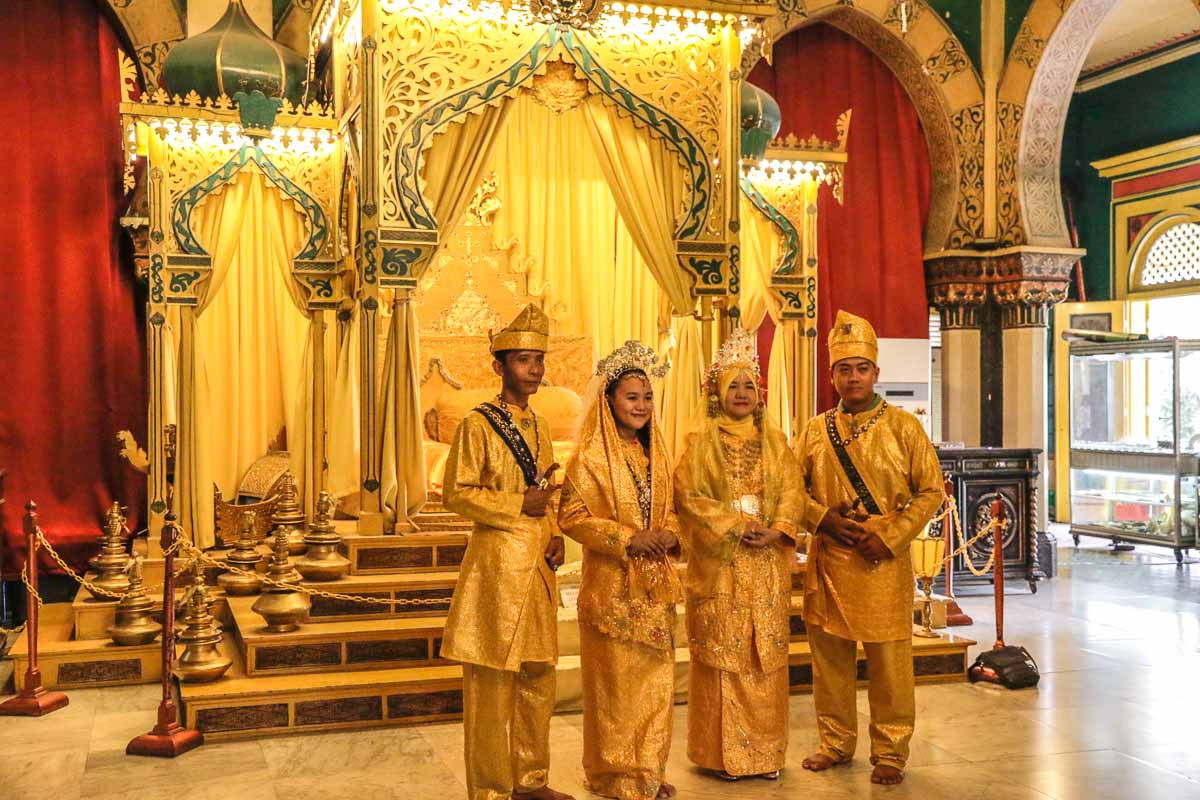 You can dress up in traditional costumes used by the royal family for prices starting from Rp.10,000 but apart from that, there isn't much info available to tourists.
Entrance Fee: Rp.5,000 (~S$0.5)
Opening Hours: 8AM – 5PM
Bolu Meranti (Medan Roll Cake)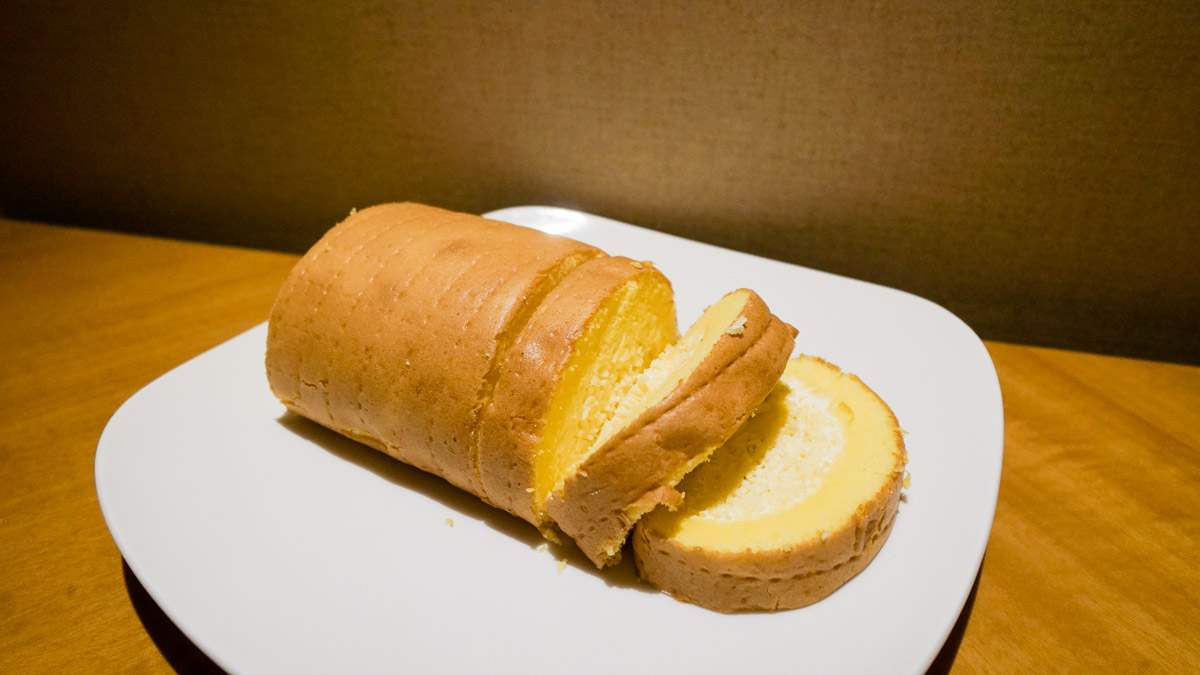 For something local to bring home, the roll cakes at Bolu Meranti is a local favourite. The queue is consistently long but moves along quite quickly.
The standard Jejuk (cheese) roll cake costs Rp.65,000 but you can get 3 smaller rolls that come in 3 different flavours (Cheese, chocolate and berry) for Rp 85,000.
The Jejuk tends to be on the sweeter side so if you don't have a sweet tooth, perhaps opt for the pandan cake instead.
Cost: From Rp.65,000 (~S$6.5) for the standard roll cake
Opening Hours: 10AM – 8PM
Kwetiau Ateng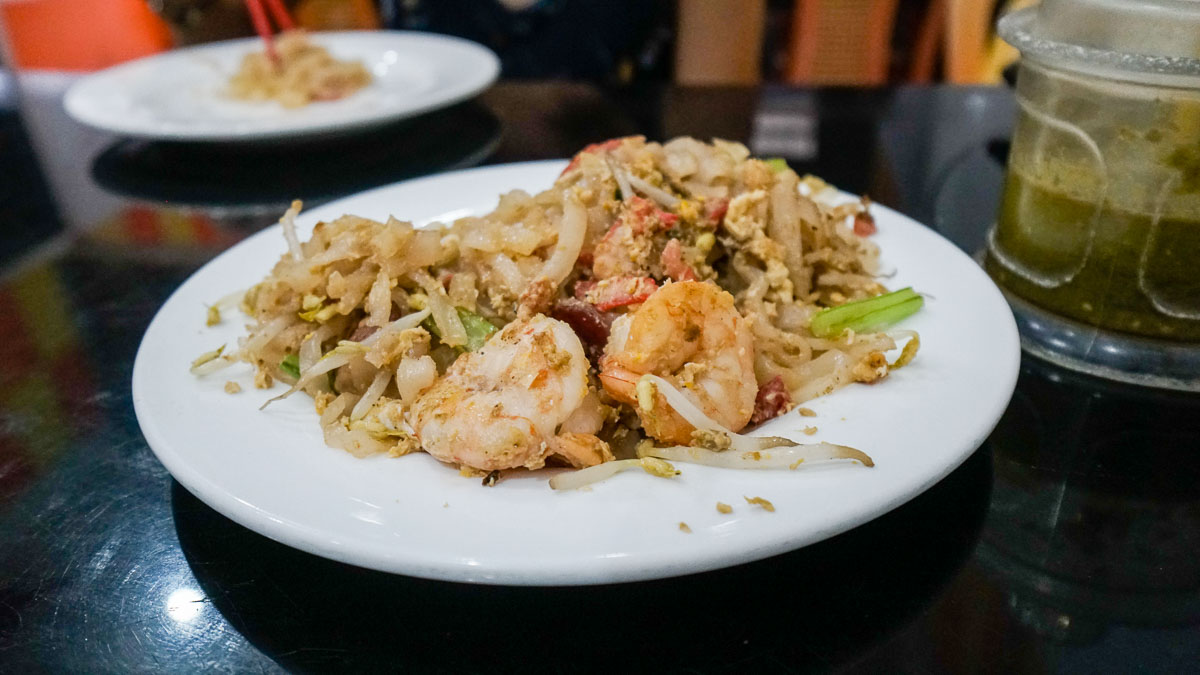 Locals say this is the best place for Kwetiau in the entire Medan. Problem is, there are 3 outlets and different people claim favouritism to each so, our verdict? Just visit the one that's nearest to you.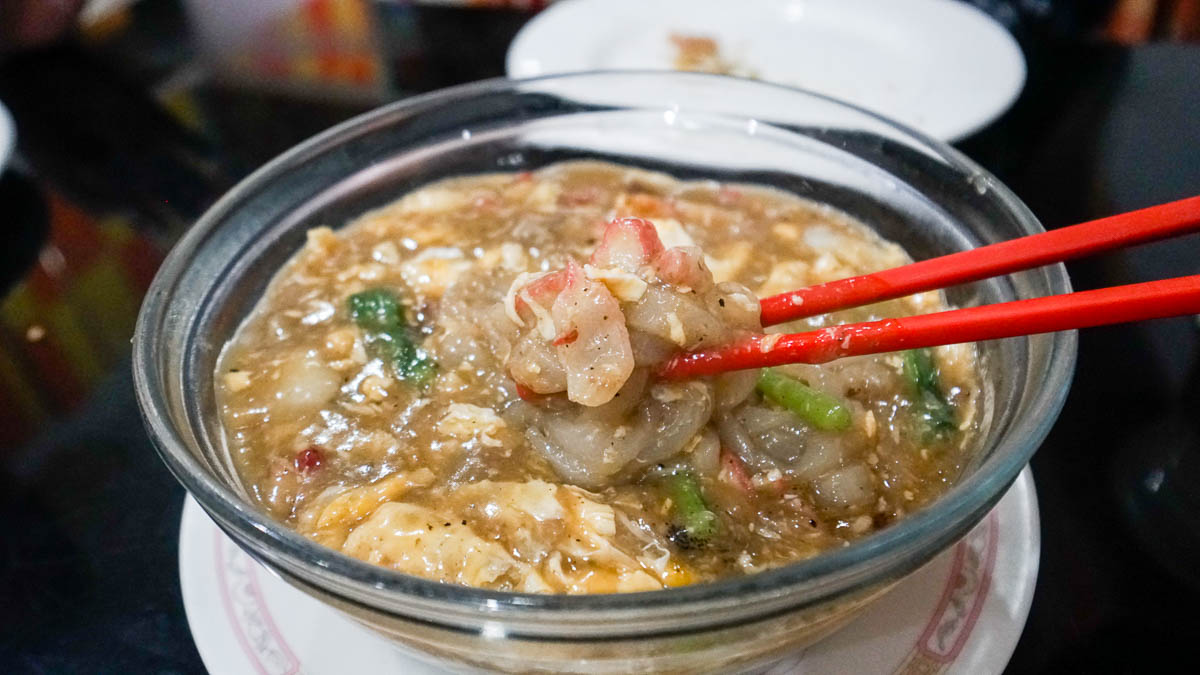 We enjoyed the fried kwetiau but the gravy version was equally delicious.
Cost: Rp.32,000 – Rp.38,000 (~S$3.5) depending on outlet
Opening Hours: 8:30AM – 12AM
Address: Jl. Sumatera No. 3 / Jl. S Parman No. 52A / Jl. Wahidin No.9M
Macehat coffee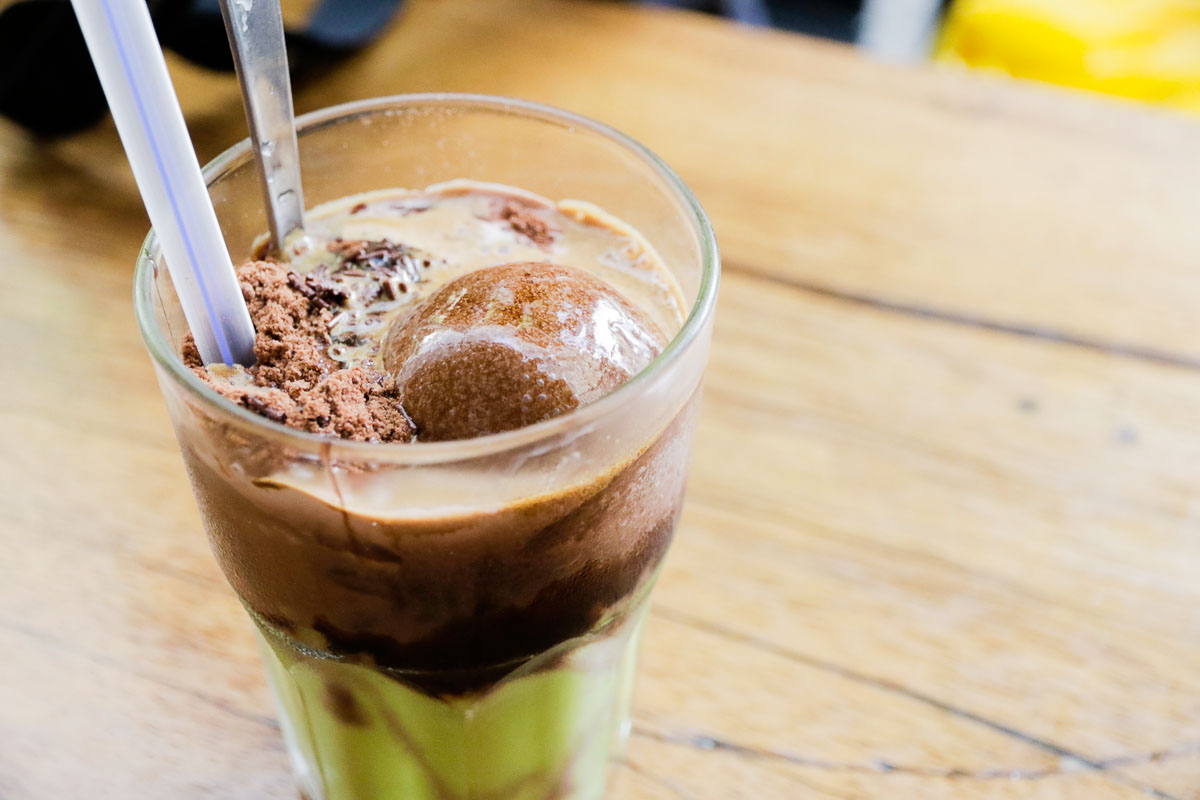 The Avocado Coffee Float is the star of the menu here at Macehat Coffee and the cafe is only a 4-minute walk from Kwetiau Ateng (S Parman). Other interesting things on the menu is the Caffe Brulee and the Mocha Lava Jelly although our favourite was still the ACF.
Cost: Rp.35,000 – Rp.38,000 (~S$3.5) for the Avocado Coffee Float
Opening Hours: 10:30AM – 6:45PM
Address: Jl. Karo No. 20
Zen garden massage
After an entire day of feasting through Medan, I'm sure you'll be in Knead for some of this 😛
Locals tell us this is one of the best massage parlours in the entire Medan and we enjoyed every bit of it. Zen garden massage spa is clean, cosy and despite minimal English from the staff, I thought the written questionnaires asking for your preferences was a nice touch! You can state your preferred strength, sensitive areas as well as places of injury you might want a bit of caution.
I generally like tougher massages but some are just not enjoyable. The masseur I got (Tania) had heaps of strength but worked in a super intuitive way, reading my micro reactions and very quickly adjusted to just the right amount of pressure. I never had to give any verbal feedback and 90 minutes went by in a jiffy.
Cost: Rp.198,000 (~S$20) for 90 minutes
Opening Hours: 10AM – 10PM
Address: Jalan J. S. Parman No. 22/272
Si bolang durian
The locals in Medan love their Durian and the most famous one around is Durian Ucok but we chanced upon Si Bolang and couldn't give the cutely decorated place a miss. Great for a post-dinner treat as the place is open even in the wee hours of the morning.
Cost: Seasonal rates (Off season price Rp.95,000/kg or S$9.50/kg)
Opening Hours: 24 hours
Day 5: Afternoon flight back to Singapore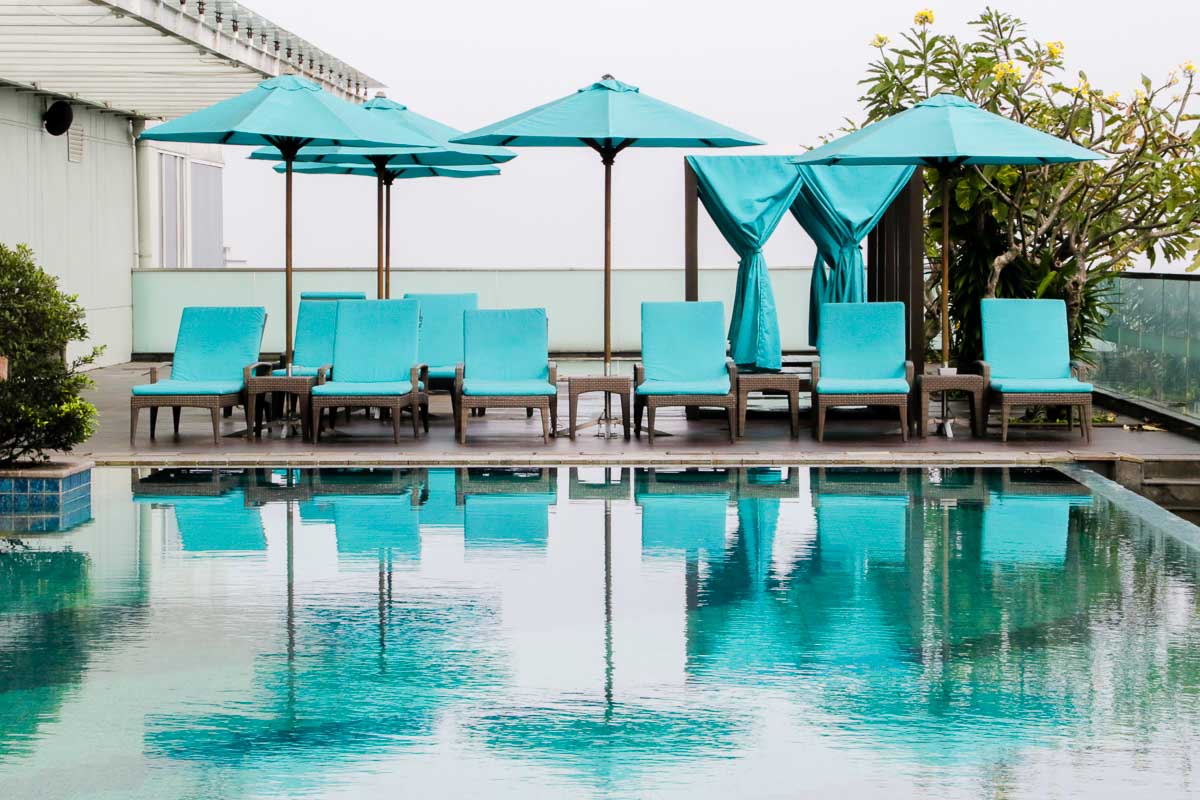 Our Garuda flight back to Singapore was at 1:30PM so we could spend the morning lazing around the pool at JW Marriott before leaving for the airport. We were told the roads in Medan tend to be quite jammed at any time of the day so we'd recommend allocating 1-1.5 hours of travel time to the airport.
Alternatively, there's an hourly train service just 10 minutes from JW Marriott which will get you to the airport in 30 minutes. You can take a Grab car or ask the hotel to arrange your transport to the train station.
Direct Flight from Singapore to Medan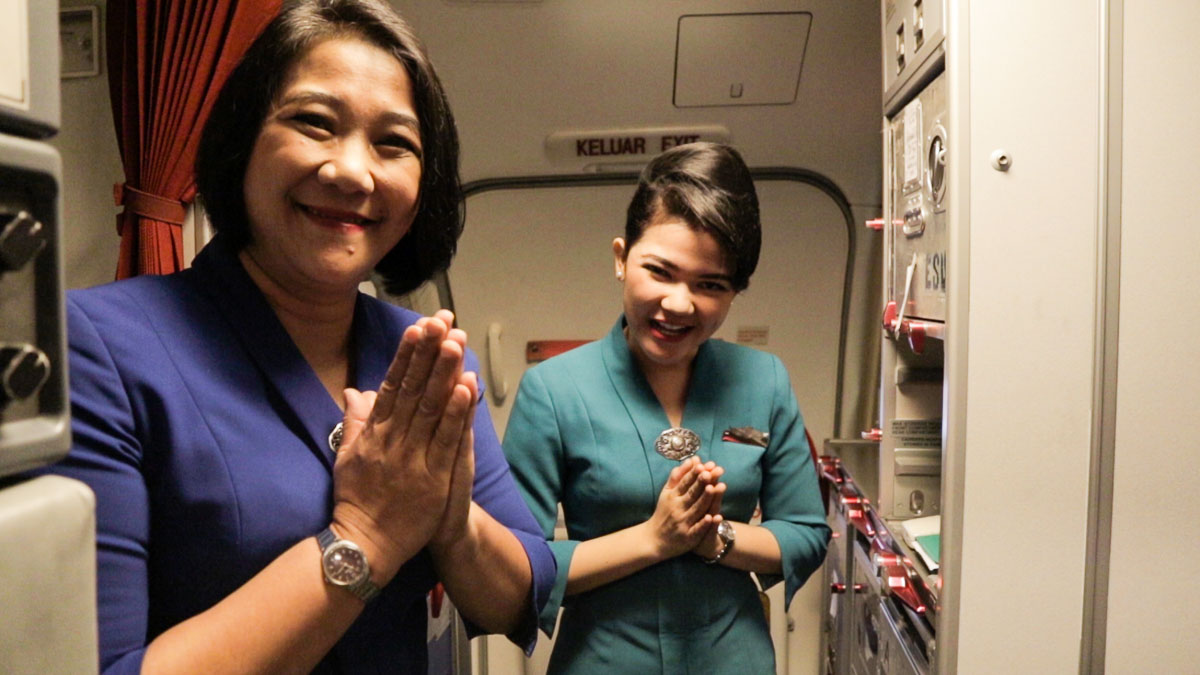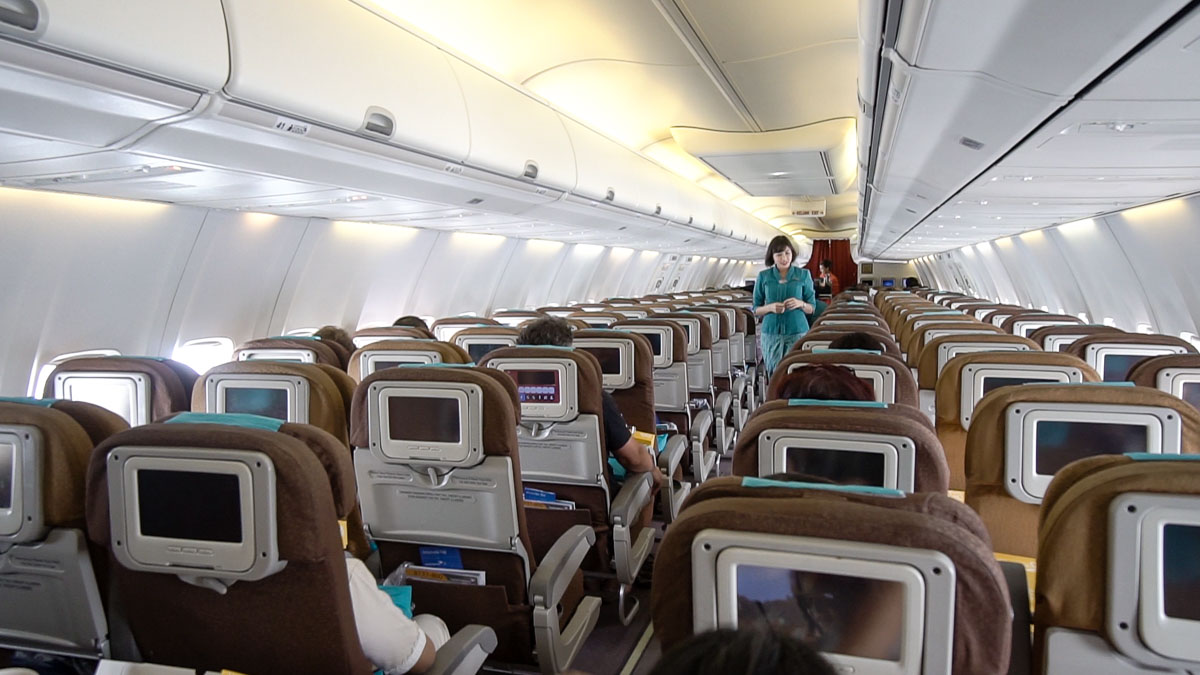 Awarded 'The World's Best Cabin Crew' 4 years in a row by Skytrax (2014 – 2017), Garuda Indonesia flies from Singapore to Medan, daily.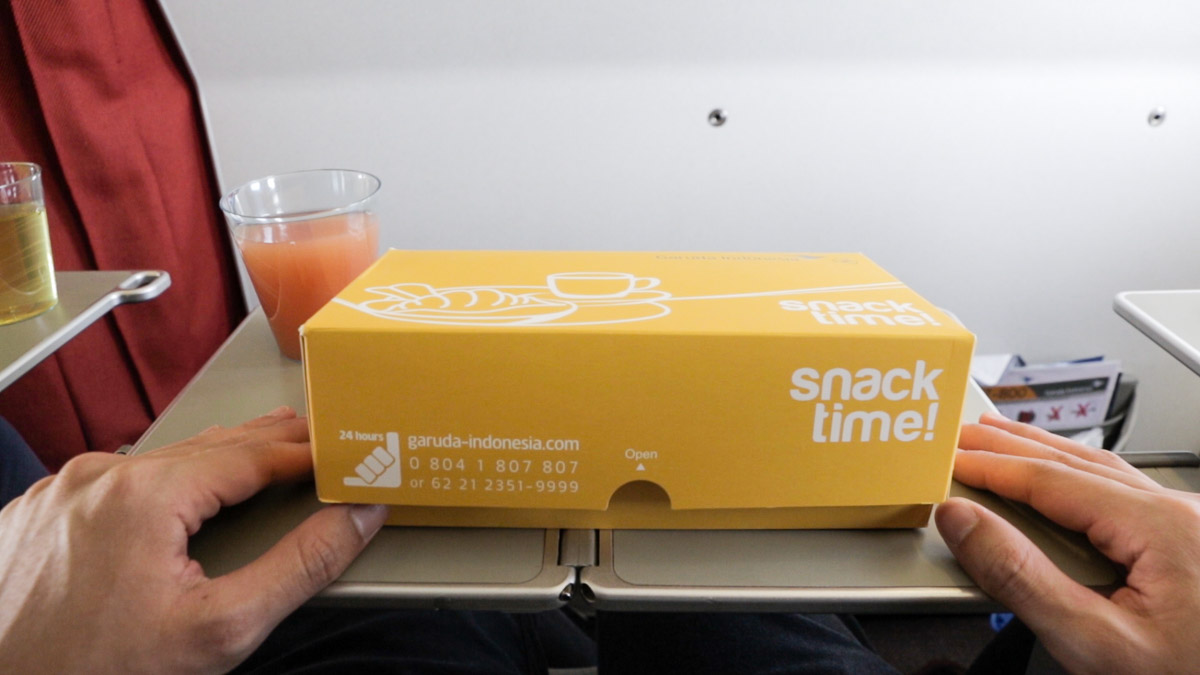 Despite being a short 1.5 hour flight, wide seats and sufficient leg room during flights are always a delight to have and that's what the Garuda Indonesia's plane offered. We arrived fresh after a short power nap on board.
---
This article is brought to you by Changi Airport Group.