Get pampered and go on an adventurous getaway to recharge in Koh Samui. Get exclusive discounted fares on Bangkok Airways and up to 37% off hotels in Koh Samui on Trip.com.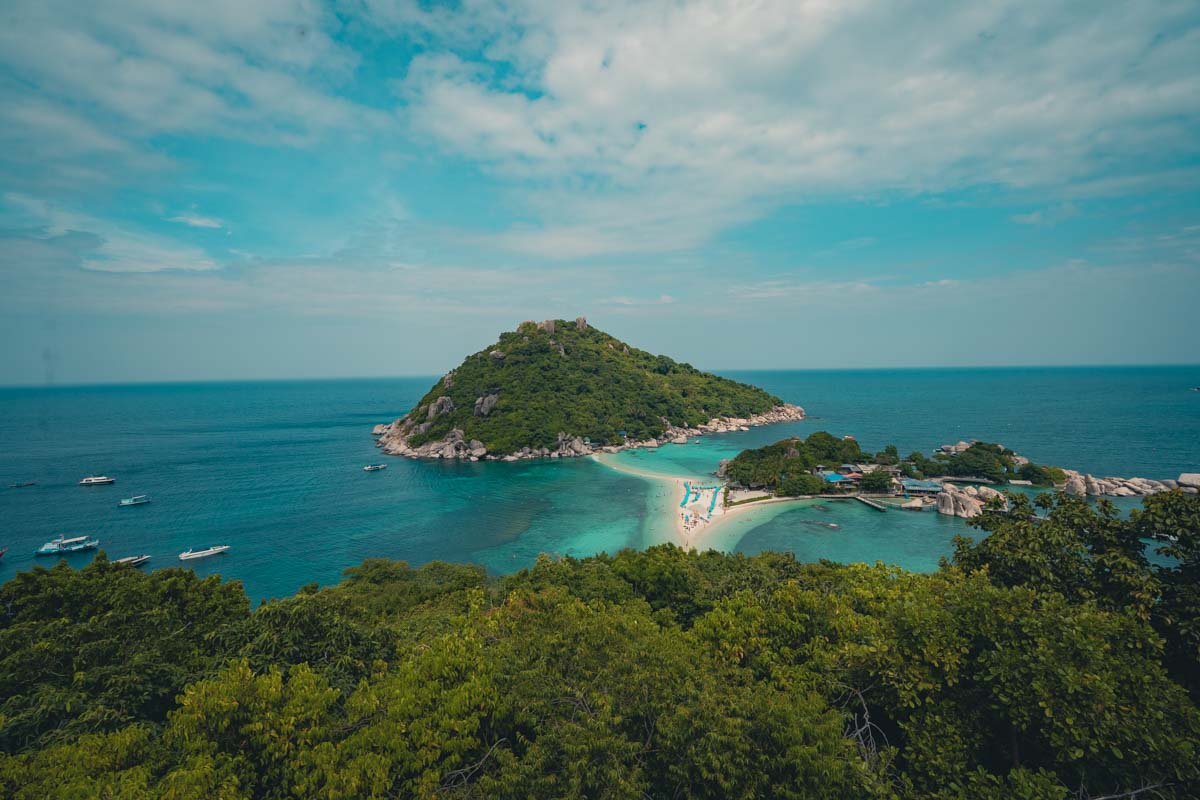 While I love a pampering holiday from time to to time, the value hunter in me still enjoys finding the most worth-it deals for our travels. During our recent trip to Koh Samui, we made use of Trip.com's mobile app to spontaneously arrange our trip. From outdoor adventures to luxurious experiences, we used the robust filters and review system in the app to find the best deals for a perfect getaway.
Here are some of our favourite things to do, eat, and see in Koh Samui!
Read also: Other Thailand itineraries and guides
Getting Around Koh Samui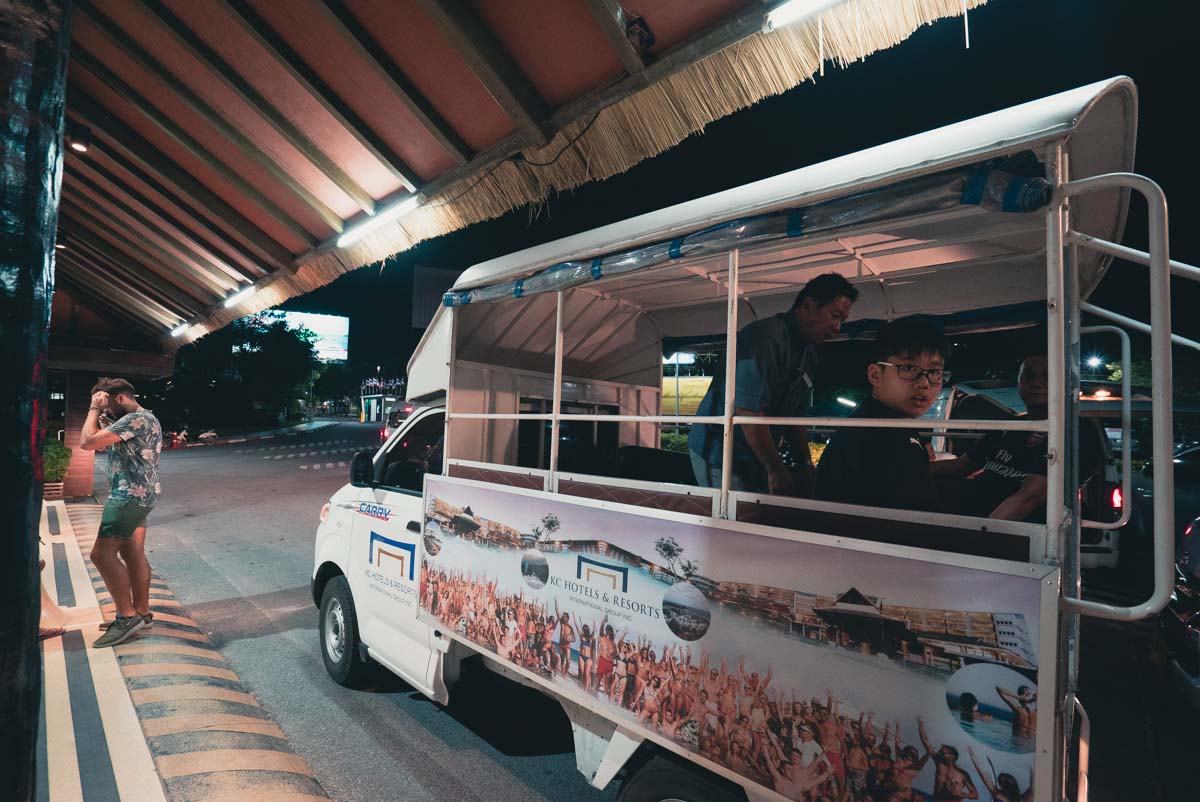 (1) Songthaew (pronounced 'song-tao'). One of the most common and cheaper ways to get around, these mini trucks (pictured) carry about 8 to 12 passengers including luggages. The downside is they're not easy to find on uncommon routes, and most would only take you to popular destinations. Also, make sure you settle on a price before hopping in! Our accommodation also offered complimentary shuttles to areas around the resort.
(2) Local Taxis Not the cheapest option, but they are a convenient way of getting around the island comfortably in a group. Local taxis cost around ฿300 for a 10 minutes ride.
(3) Scooters. Our accommodation provided scooters for rent at ฿500 (~S$20.90) a day but rental prices at other vendors around Koh Samui go as low as ฿200 (~$8.35).
Accommodation in Koh Samui
KC Resort & Over Water Villa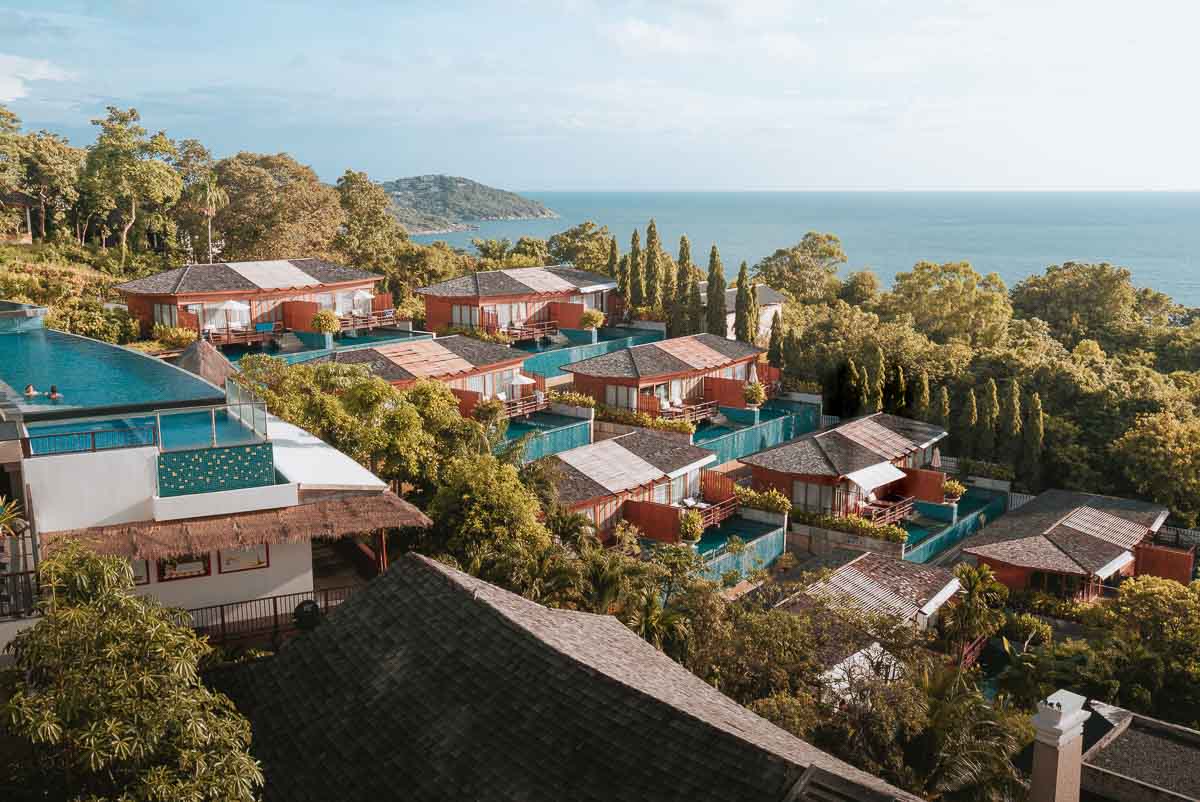 Using the Trip.com app, we decided on KC Resort & Over Water Villa. The reviews were good, conveniently just 10 minutes from the airport (with free transfers for Trip.com guests), and is probably one of the most unique accommodation options you can find in Koh Samui!
Located at Chaweng Beach, the hillside resort offers a beautiful view of the coast amongst the lush surrounding nature.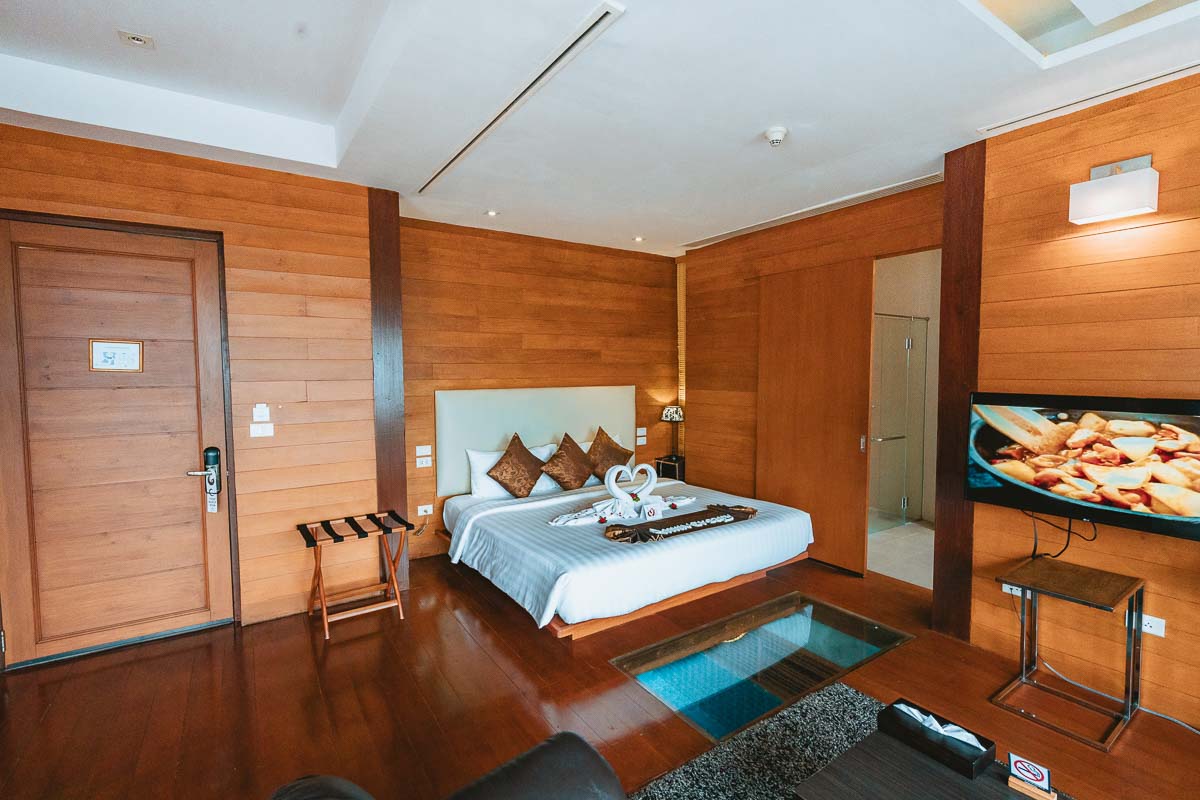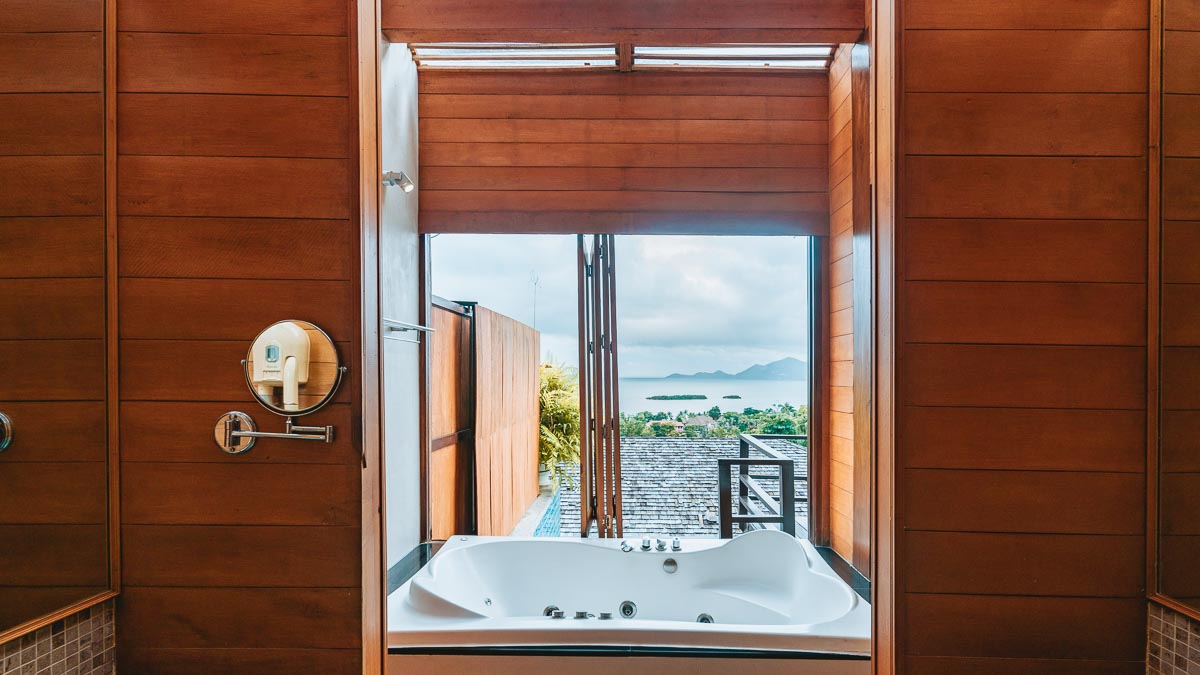 The Bora Bora style Over Water Villa that we stayed at is uniquely built on stilts over a private infinity pool. The rooms boasts comfortable king-sized beds, a balcony, and even an indoor jacuzzi among other good stuff in the compound like restaurants, a spa and a gym.
They even have glass floor panels that reveals the turquoise pool below.
While it might seem like a luxurious splurge for a short getaway, the accommodation is really an experience not to miss!
KC Beach Club & Pool Villas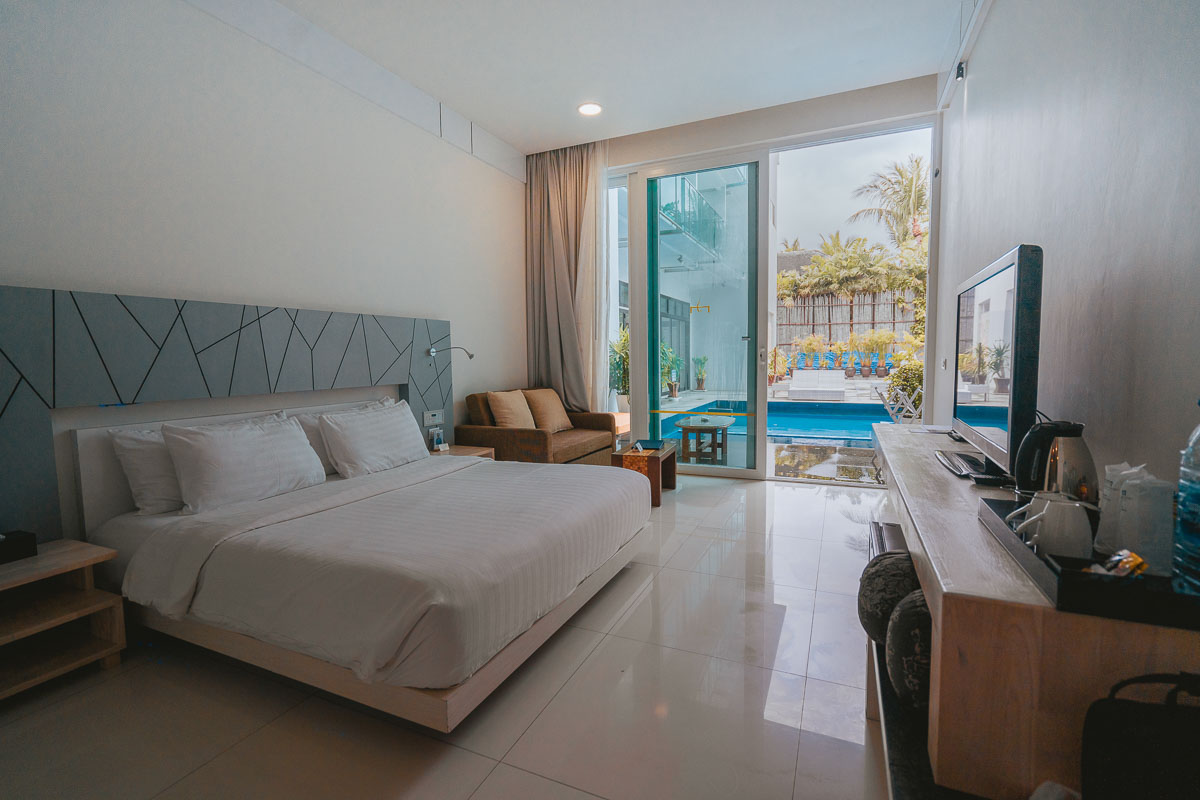 The KC Beach Club & Pool Villas was another option we considered via the app, but decided to go with the Over Water Villa since it was more unique. We'd say this is a better alternative for the party people — with a beach club, swimming pool bars, in-house DJs and even pool access rooms (from ฿8,400/night)!
It also has all the good stuff like the KC Resort & Over Water Villa with free breakfast, airport transfers and good location close to the airport and nearby beaches.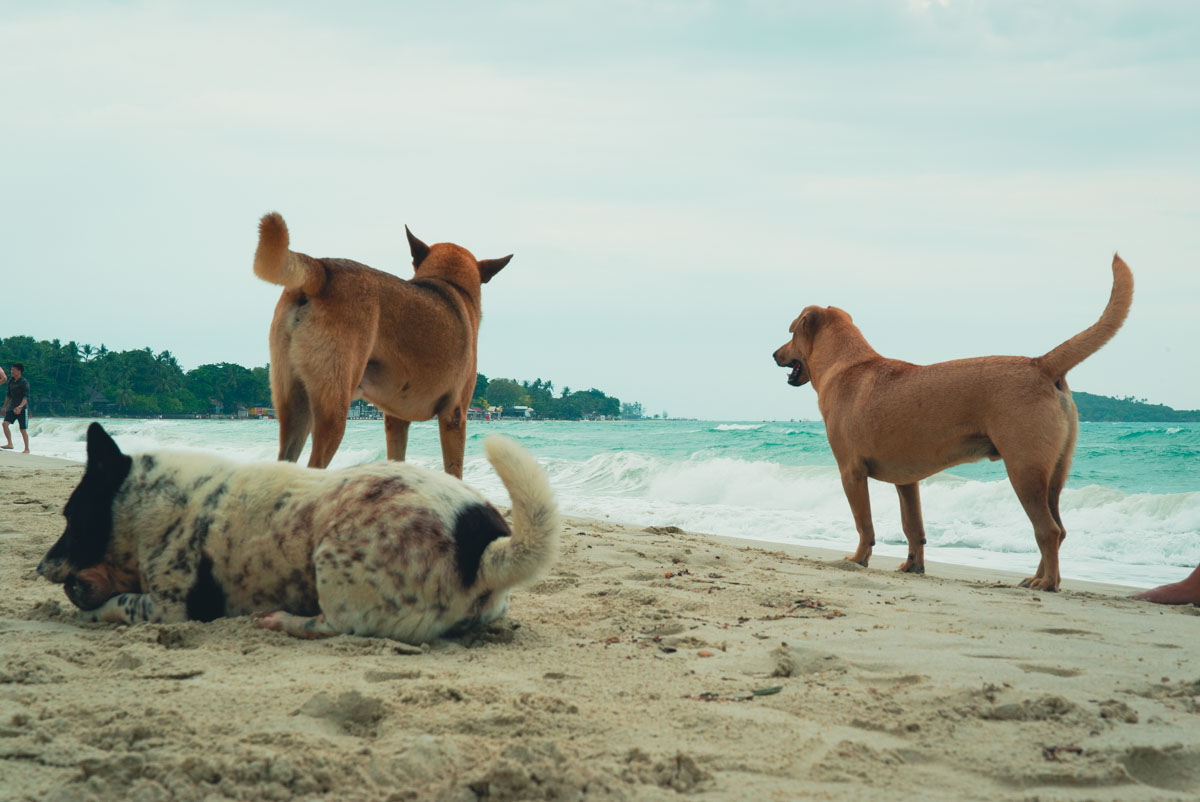 Chaweng Beach has one of the whitest sands in Ko Samui around. We visited it during the day and had a blast making friends with these furry animals, playing with the sand and salty water.
Day 0
After arriving in the evening via Bangkok Airways and checking into our resort, our first order of business was dinner.
Dinner at Green Bird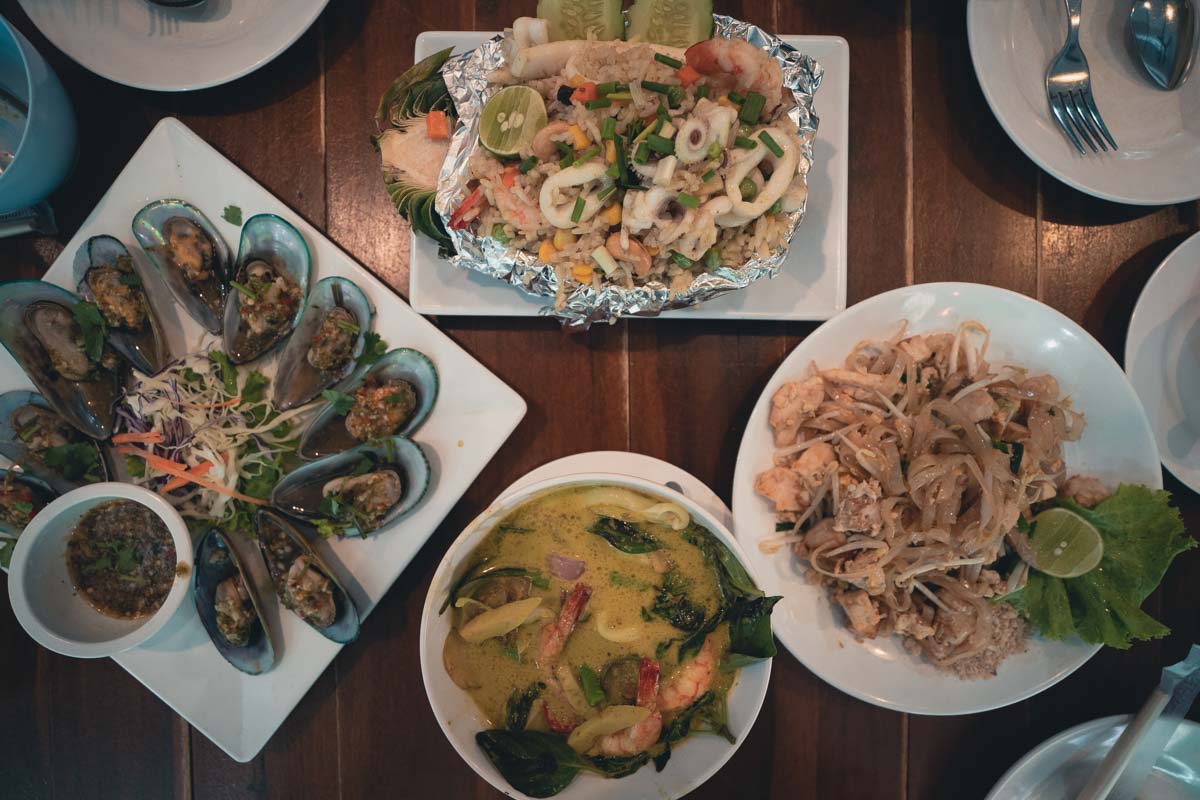 We ordered ourselves a feast at Green Bird after reading positive reviews on the Trip.com app — rated 4.3/5! Each dish was amazing, and I'm not saying that just because we were famished. A definite must-order is the flavourful Lemon Garlic Steamed Mussels (฿280).
Cost: ~฿310/pax
Opening Hours: 12PM – 10PM
Address: 157/17 หมู่ที่ 2 ตำบล บ่อผุด Amphoe Ko Samui, Chang Wat Surat Thani 84320, Thailand
Partying at Green Mango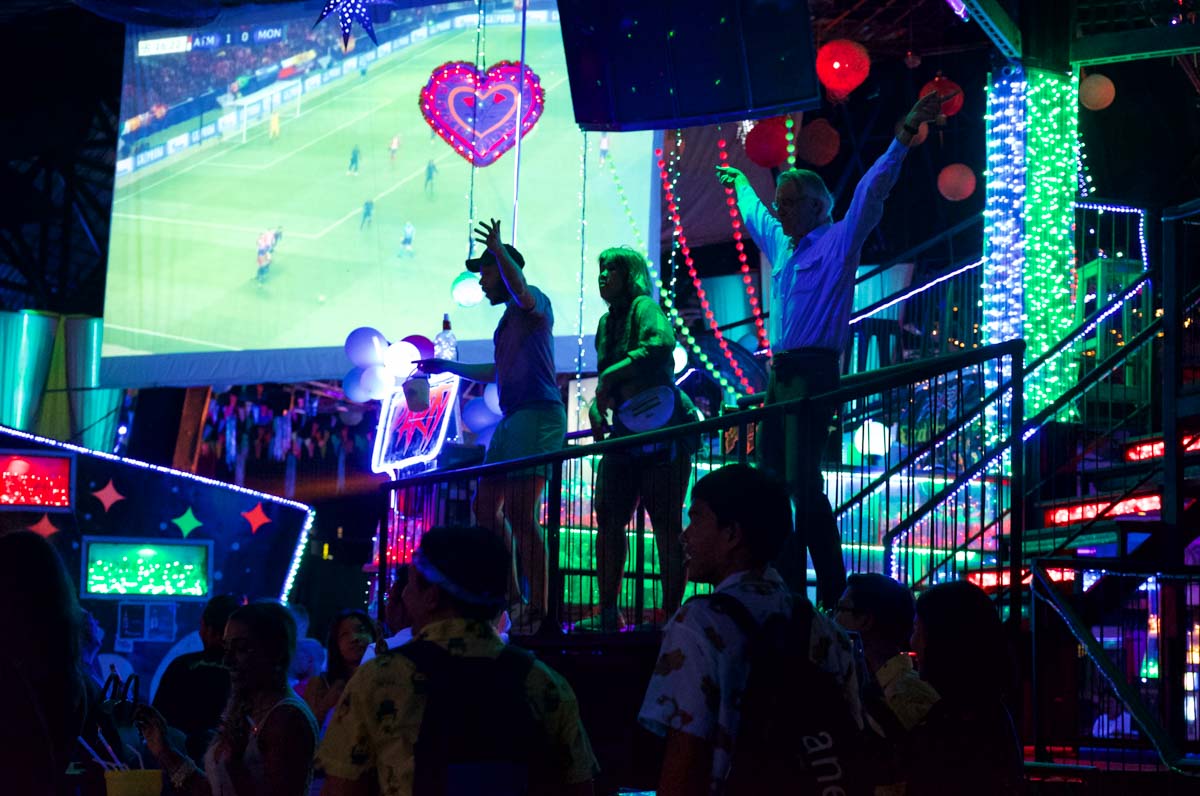 As mentioned earlier, Chaweng Beach is constantly buzzing with activities. At night, Chaweng transforms itself into one of Thailand's busiest nightlife around with multiple bars and places to party.
The strip along Green Mango offers various types of bars — options like good old Guinesses or Whiskeys at Irish bars to burlesque clubs. For us, we decided to visit Green Mango itself for a guaranteed fun time.
The atmosphere is amazing, and the club even has two dance floors to get your dance on! However, we'd recommend you getting your drinks elsewhere as the drinks are diluted and extremely overprices as well. (฿2100 for 4 buckets)
Entrance Fee: Free
Opening Hours: 9PM – 2PM Daily
Address: ตำบล เกาะสมุย Ko Samui District, Surat Thani 84140, Thailand
Day 1
Breakfast at Samui Sausages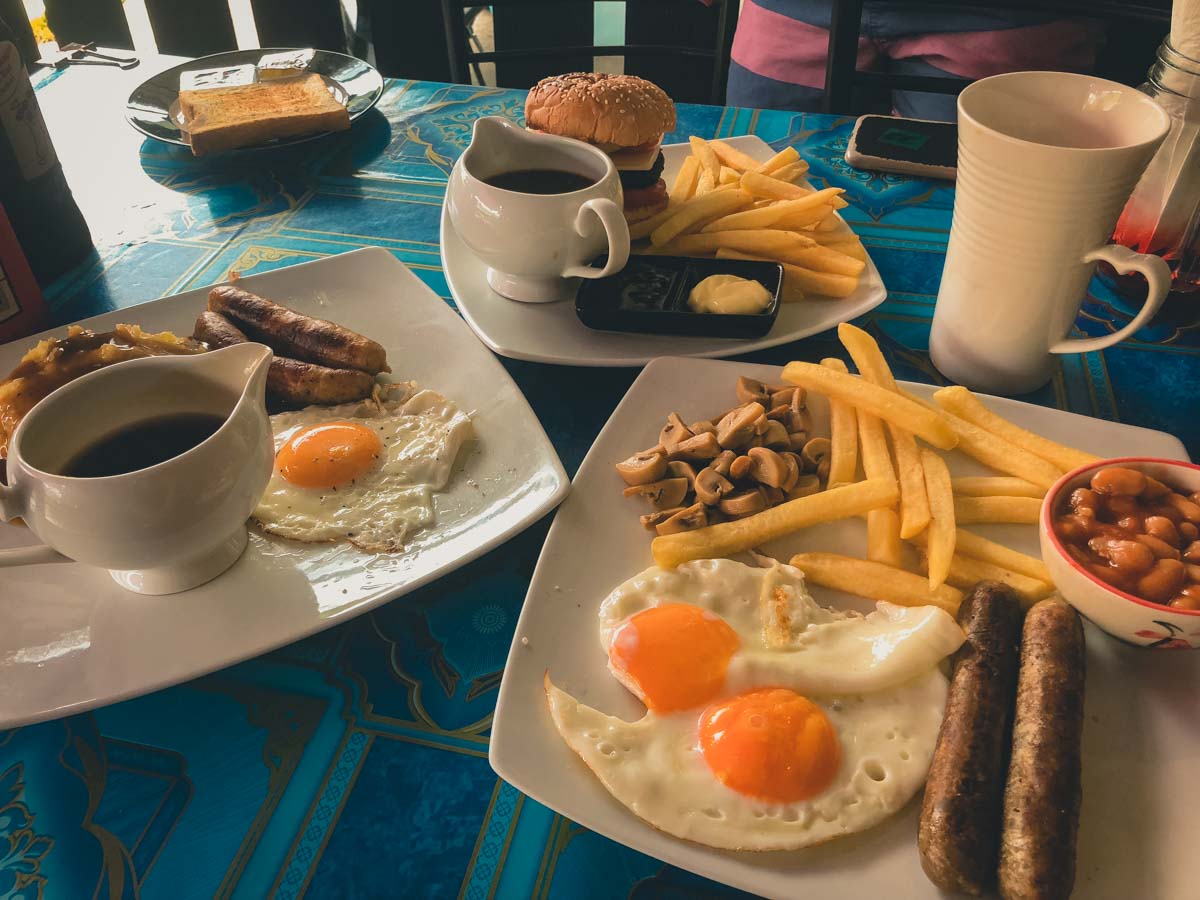 While the resort offers breakfast, we figured that we wanted to try something else first. The owner of Samui Sausages used to be a butcher, and personally makes his own sausages and scotch eggs for this joint. Our English breakfast from the brunch menu (we'd visited later in the morning) had fries instead of the usual hashbrowns.
Opening Hours: 8AM – 2PM
Address: Maret, Ko Samui District, Surat Thani 84310, Thailand
Na Mueang Waterfall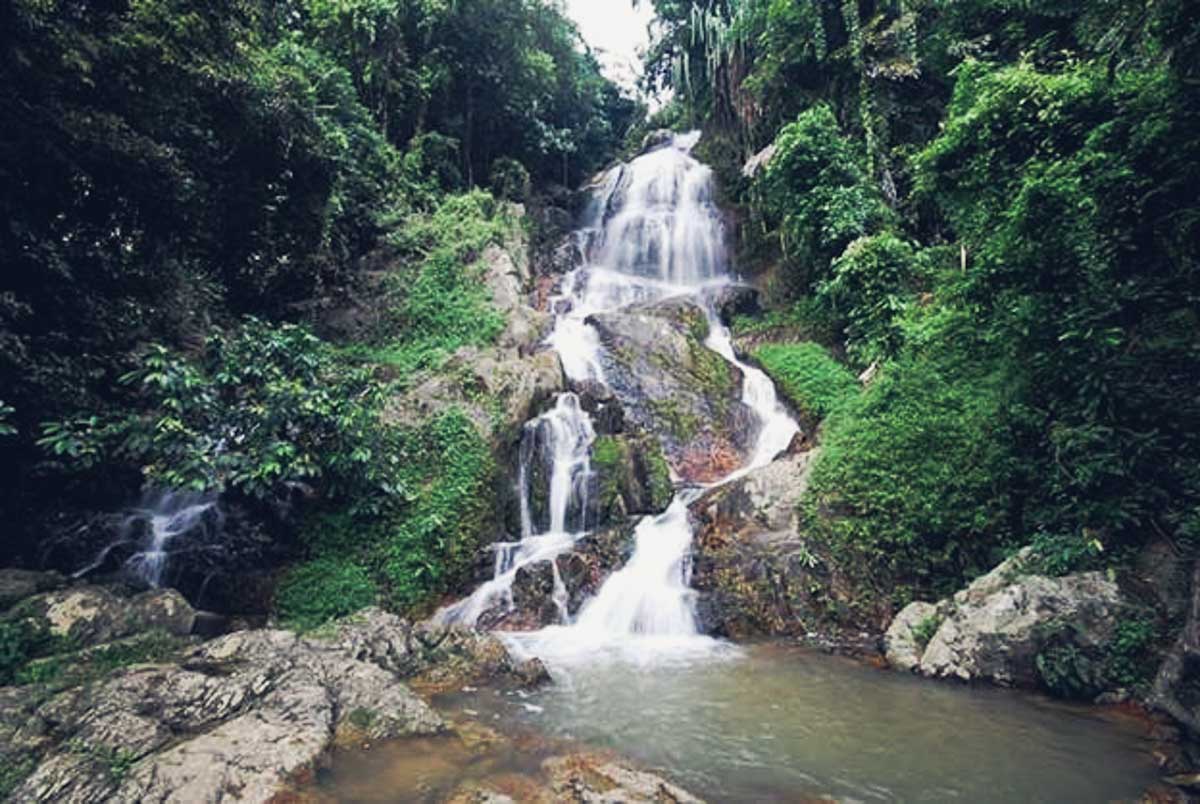 We couldn't take a quick dip at the Na Mueang Waterfall as it had poured the morning of our visit and the currents were too strong. It was a shame as we'd thought it'd be nice to swim and cool off in the waters under the jungle canopy!
The route in to the base of the waterfall from the Main Street is quite long, so we suggest taking a Grab car. Also wear covered shoes as other travellers have mentioned struggling to walk up to the second waterfall in slippers. Alternatively, there's a 4×4 ride available for hire at the Main Street for a small fee.
Sadly, we were disheartened to see elephants chained up and used as tourist traps at the entrance of the carpark. We do not support or advocate this.
Entrance Fee: Free
Opening Hours: 24 hours
Valentine Stone
A fish spa, hiking route, funicular, zip-line and a cafe with a beautiful viewpoint — these are just some of the activities offered at the foot of the Valentine Stone.
From the right angle, the stone can be seen shaped like a heart. The cashier at the entrance questioned us for not bringing our significant others with us and cheekily added that we could always just rub the stone together to seal our friendship for eternity. Hmm, wonder how that would have turned out?
Right beside the stone is a pond where you can dip your feet in and have the little fishes eat away the dead skin. However, we'd visited right after it had rained and the water was cloudy, so we were unsure how sanitary it was and if it was a good idea to soak our feet in it.
Entrance Fee: ฿100
Opening Hours: 9AM – 6:30PM
Address: 127/199 Had Lamai Rd, Tambon Maret, Amphoe Ko Samui, Chang Wat Surat Thani 84310, Thailand
Walk Up to Lamai Viewpoint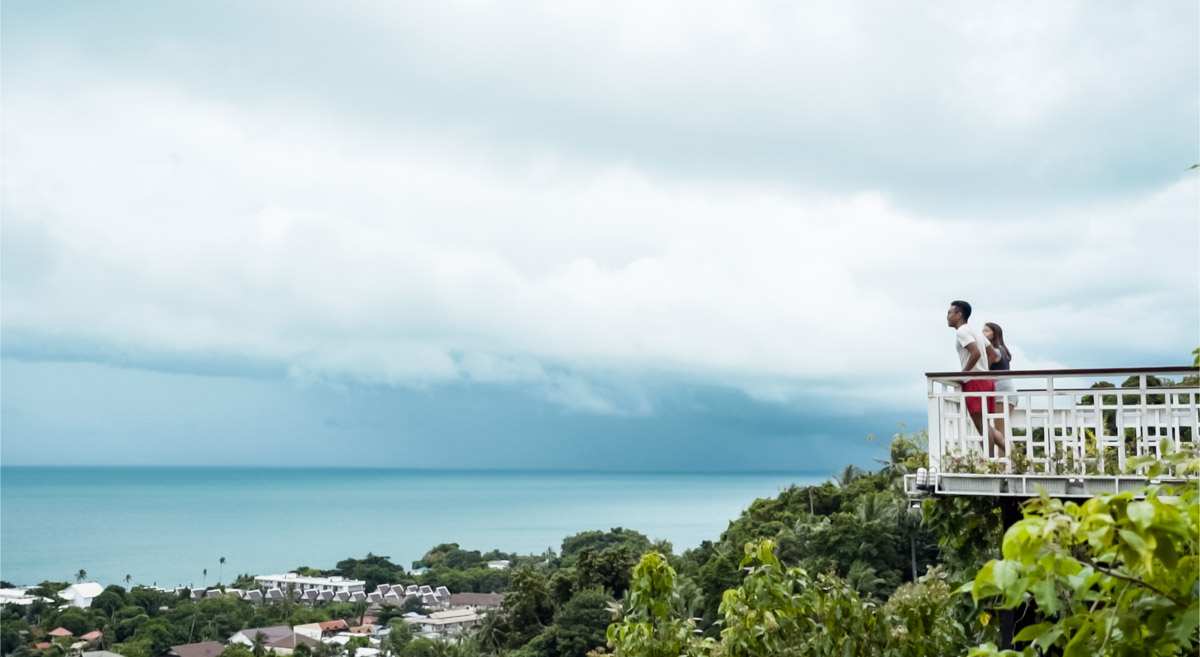 The view of the island and sea is definitely worth the trip up, walking or otherwise (see below). The walk up to the Lamai Viewpoint can take from five to 15 minutes, though the stairs are a little steep and we'd rather pay for the ride up for a more relaxing route.
At the top, there's a cafe bar serving fresh smoothies, coconuts and coffee (฿80 – 90) as well as cocktails for ฿159. They also serve cute heart-shaped pizzas, though we didn't try them.
Cable Car & Zip-line at Lamai Viewpoint

Though sold as a cable car, the ride up is actually a funicular (฿200). It took the vehicle less than two minutes to bring us up to the viewpoint, and they even have umbrellas hanging on the railings in case of wet or scorching weather.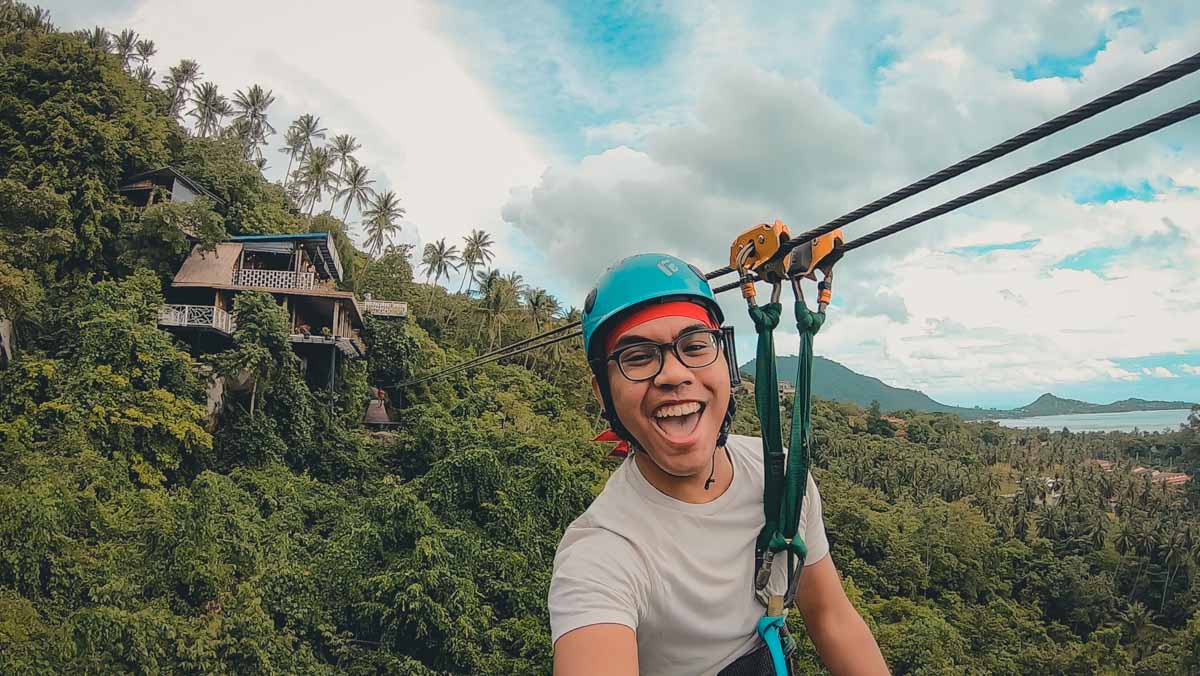 If you're looking for a quick thrill, there's also the zip-line, albeit slightly pricey (฿800, ~S$33.40).
Opening Hours: 9AM – 6.30PM. Opens 8:30AM on weekends.
Hin Ta & Hin Yai Rocks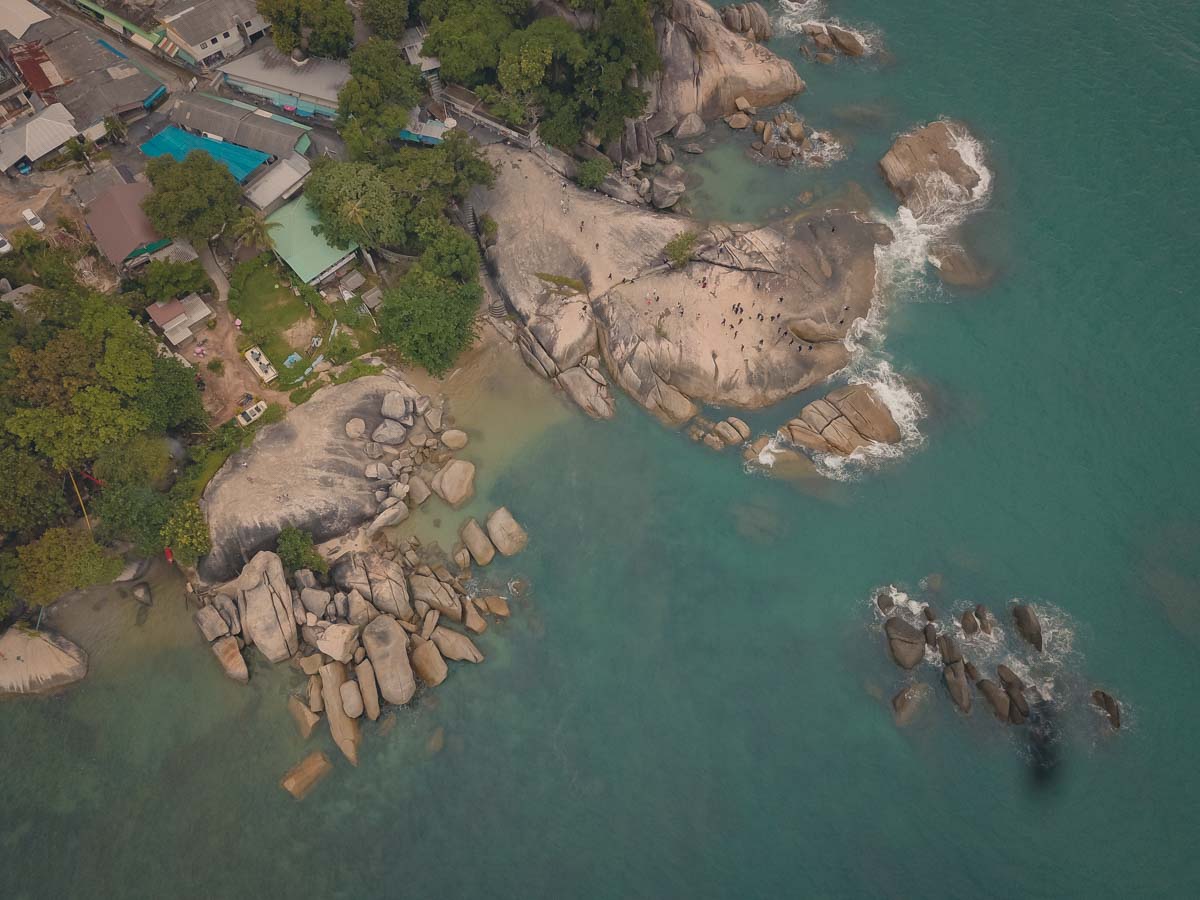 A 15-minute walk from the Lamai Viewpoint, the Hin Ta & Hin Yai Rocks mean "Grandfather" and "Grandmother" rocks respectively. Why those names? Well, these two unique rock formations are known for resembling male and female genitalia!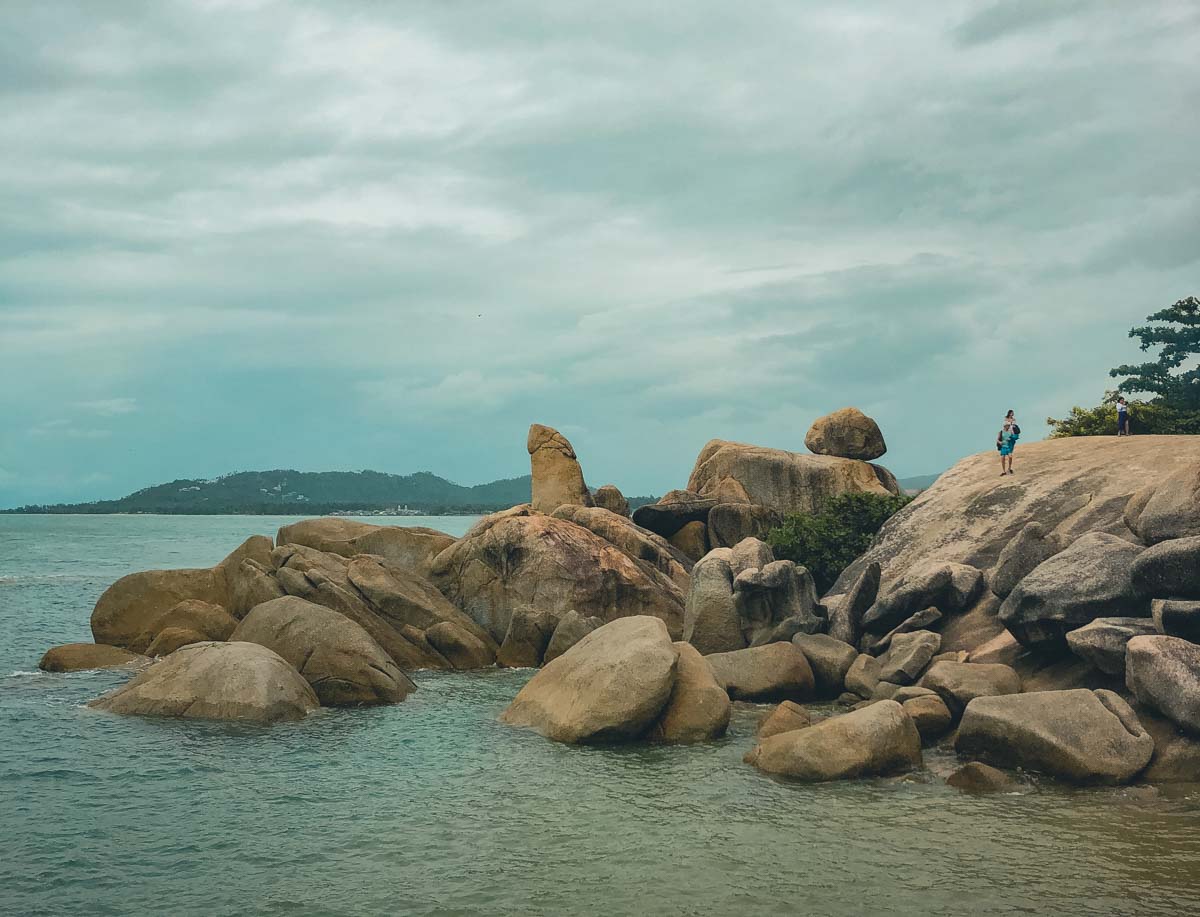 Next time I'll bring a picnic mat and some snacks. No, not because I like to watch tourists attempt to take inappropriate photos, but the sound and view of the waves crashing were rather calming.
Address:  92 84310 126/92 Moo 3 Ko Samui District, Surat Thani 84310, Thailand
Lunch at The Hut Cafe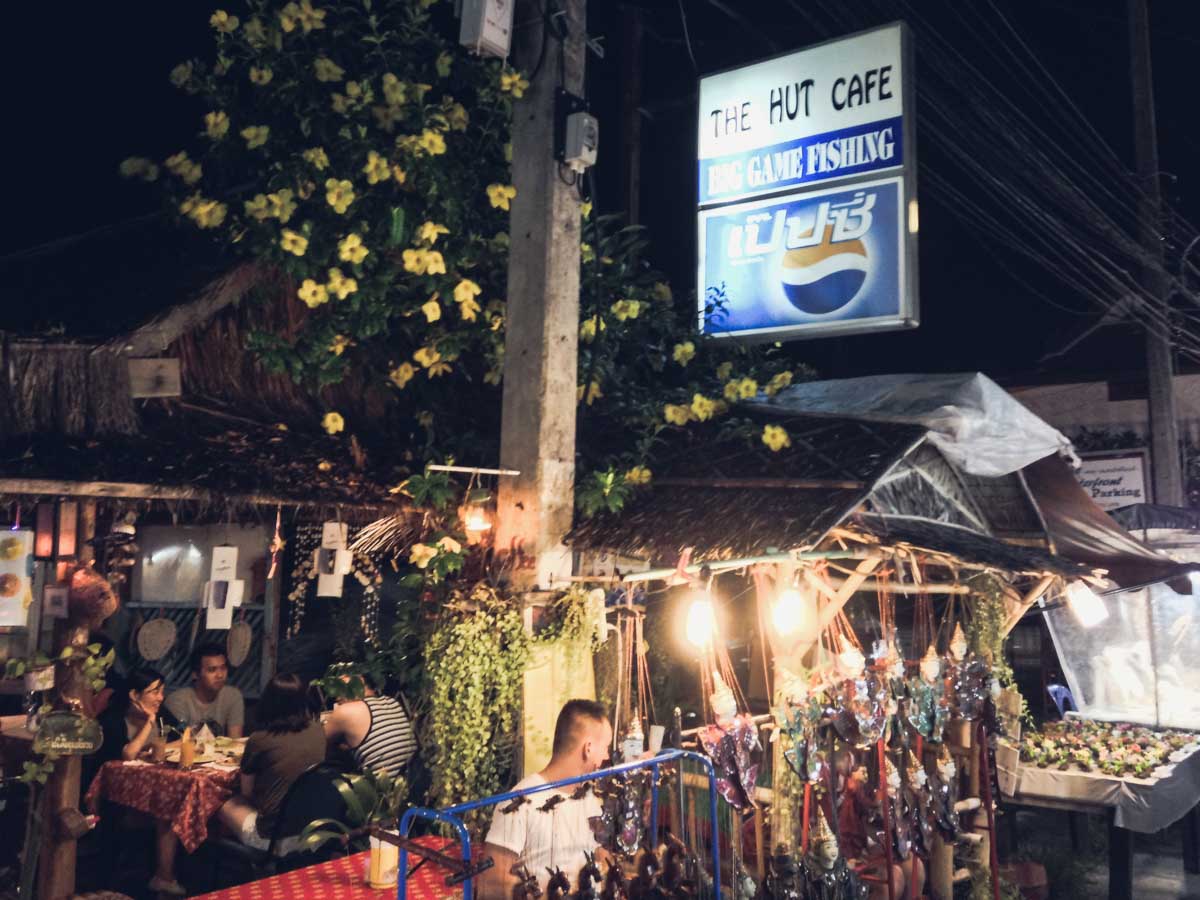 The Hut Cafe has been around for almost 15 years with raving reviews, so much that we couldn't even walk in to get a table (what a bummer!). With local dishes like Tom Yum Goong (฿150), Papaya Salad (฿69) and Red Curry Chicken (฿110) , we'd say the low prices add to the allure. Lesson learnt: make a reservation next time.
Opening Hours: 1PM – 10PM
Address: Bo Put, Ko Samui District, Surat Thani 84320, Thailand
Budget Option: Beach Massages
Massage parlours around Chaweng range from an affordable ฿200 to ฿450 (that's less than S$20), like My Friend Holiday Traditional Thai Massage. They're hard to miss with the orange shopfront and staff wearing matching orange uniforms. Body massages cost ฿200 while oil massages start at ฿350 per hour.
Opening Hours: 10AM – 11PM
Address: Bo Put, Ko Samui District, Surat Thani 84320, Thailand
Luxury Option: Mayang Sari Wellness & Spa at KC Resort & Over Water Villa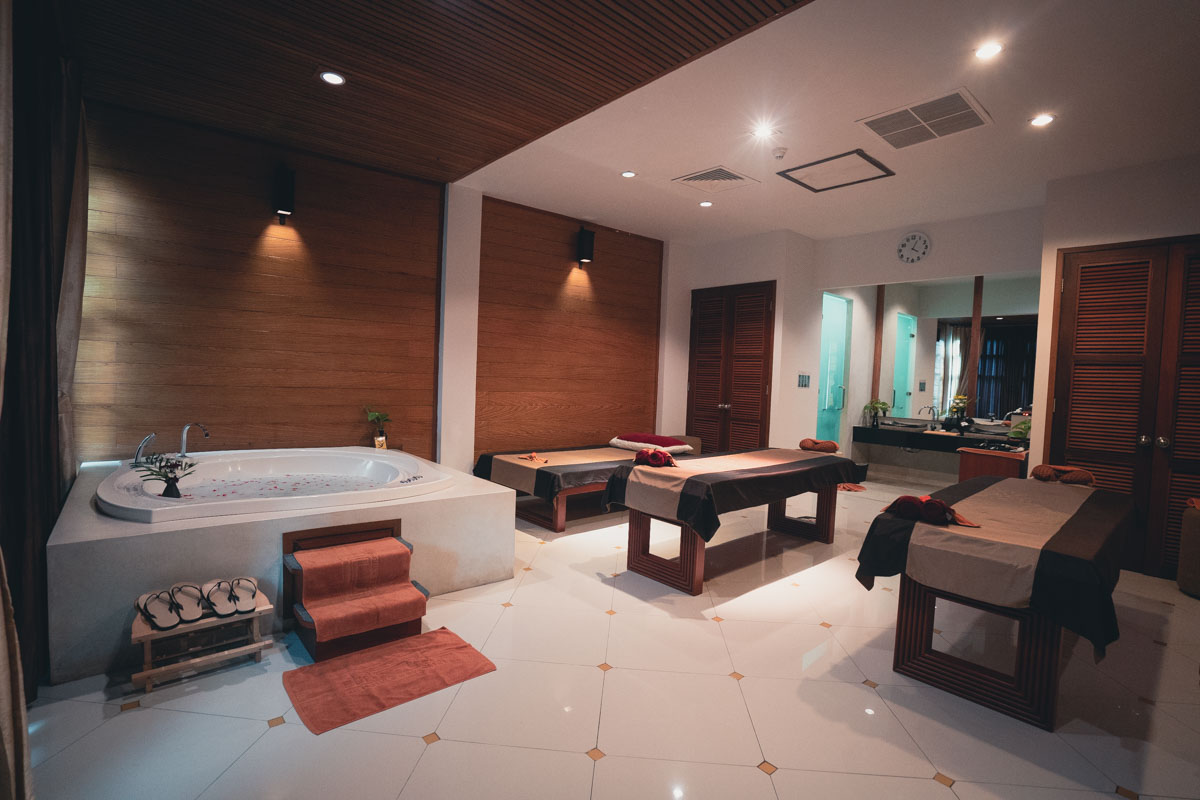 We decided to pamper ourselves with a Body Polish Massage at our accommodation, the KC Resort & Over Water Villa at their Mayang Sari Spa. The full-body treatment started with a foot massage and body scrub, followed by a quick soak in a jacuzzi. After being scrubbed clean of all our dead cutis, we left with soft, supple, moisturised skin!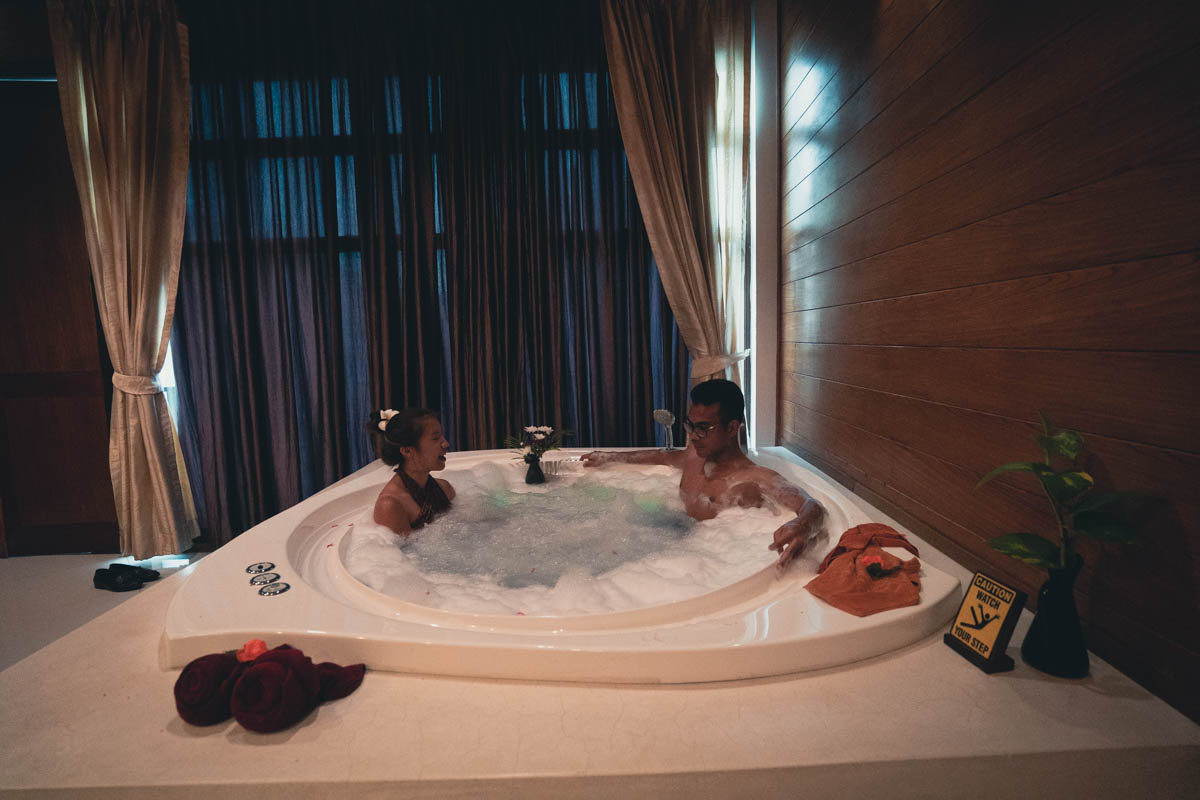 We even got the whole room to ourselves with a private changing room and shower tub — luxurious!
Cost: From ฿1,095 (~S$45.75) per hour
Opening Hours: Subject to availability
Address: 166/98 Moo 2 Bophut Koh Samui Surat Thani 84320, Thailand
Dinner: Rooftop BBQ at KC Resort & Over Water Villa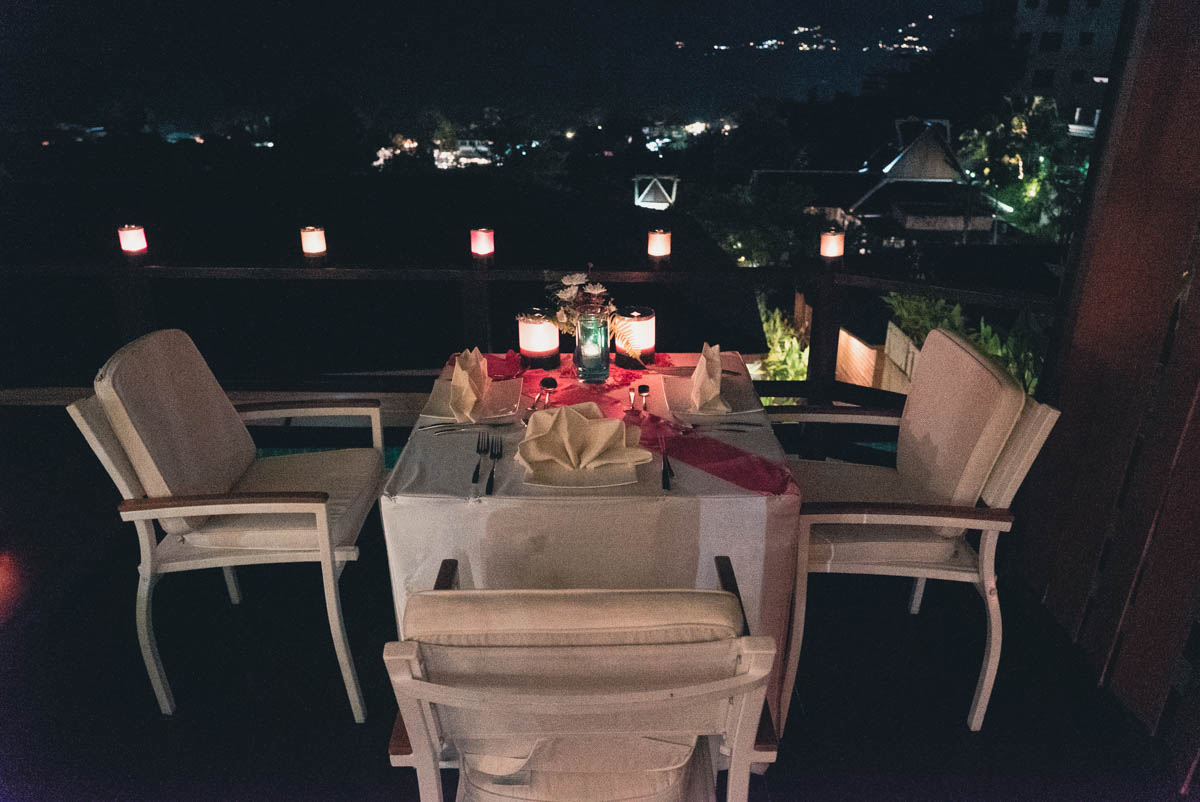 We gave the Rooftop Dining BBQ Set offered at KC Resort & Open Water Villas a try and absolutely didn't regret the food coma after.
The menu started with a Caesar salad and Tom Yum Goong as appetisers, with a surprisingly generous seafood platter for the main entrée. Our meal ended on a sweet note with Tiramisu for dessert.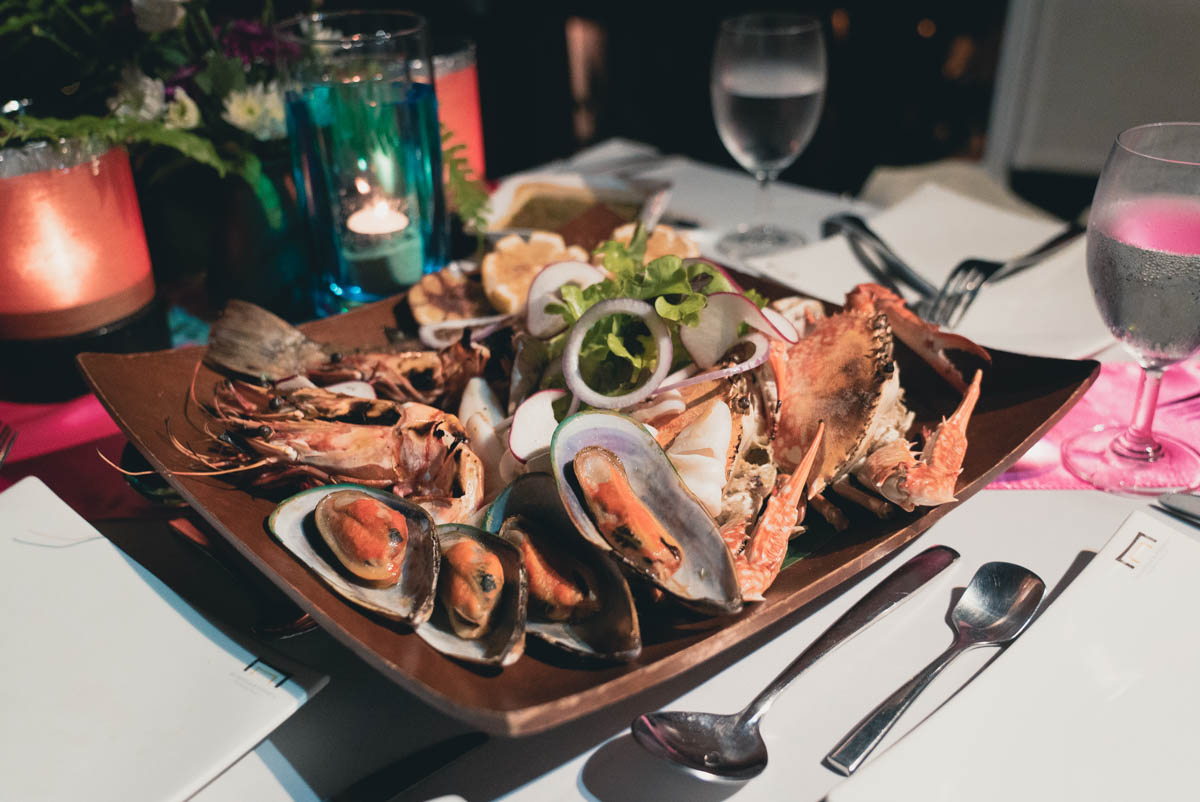 All of this was served to us at the balcony of our villa, with a beautiful arrangement of rose petals and candles at our table. The best part was that we could head back into our comfy rooms to concuss right after the sumptuous meal.
Cost: ฿1,999/couple
Day 2
Koh Tao & Koh Nangyuan Full Day Tour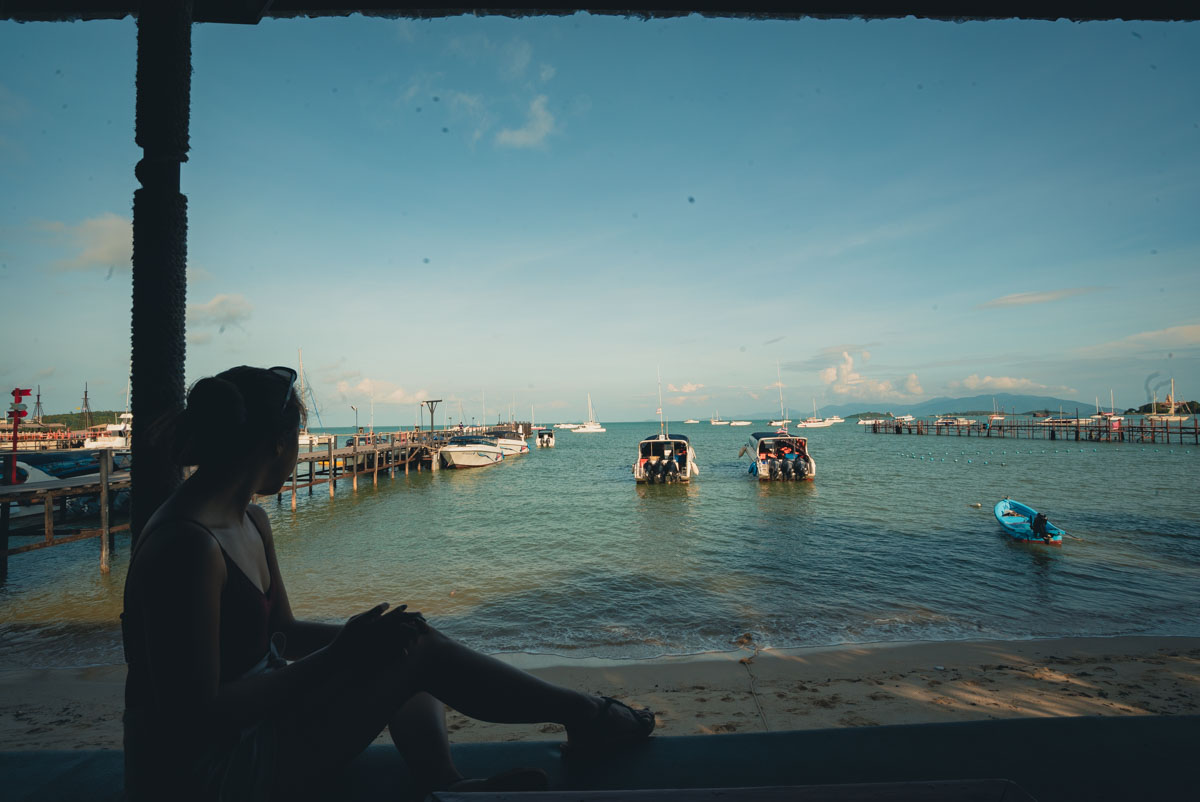 Not everybody likes to exercise their brain cells on a getaway (at least not us), so we let the Trip.com app decide our plans for the second day and went with the Koh Tao & Koh Nangyuan Full Day Tour. That's a full day's plan done up in literally one minute.
The car charter arrived at 8AM to pick and drop us off at the pier to enjoy our breakfast by the beach. We then sped off to the two different islands — Koh Tao and Koh Nangyuan, via speedboat.
At Koh Nangyuan, we were greeted at the entrance and told to leave all plastics and disposables in the boat. Single-use water bottles are prohibited — all drinks on the island are served in glass bottles! That said, I appreciate the care and effort taken into protecting the island.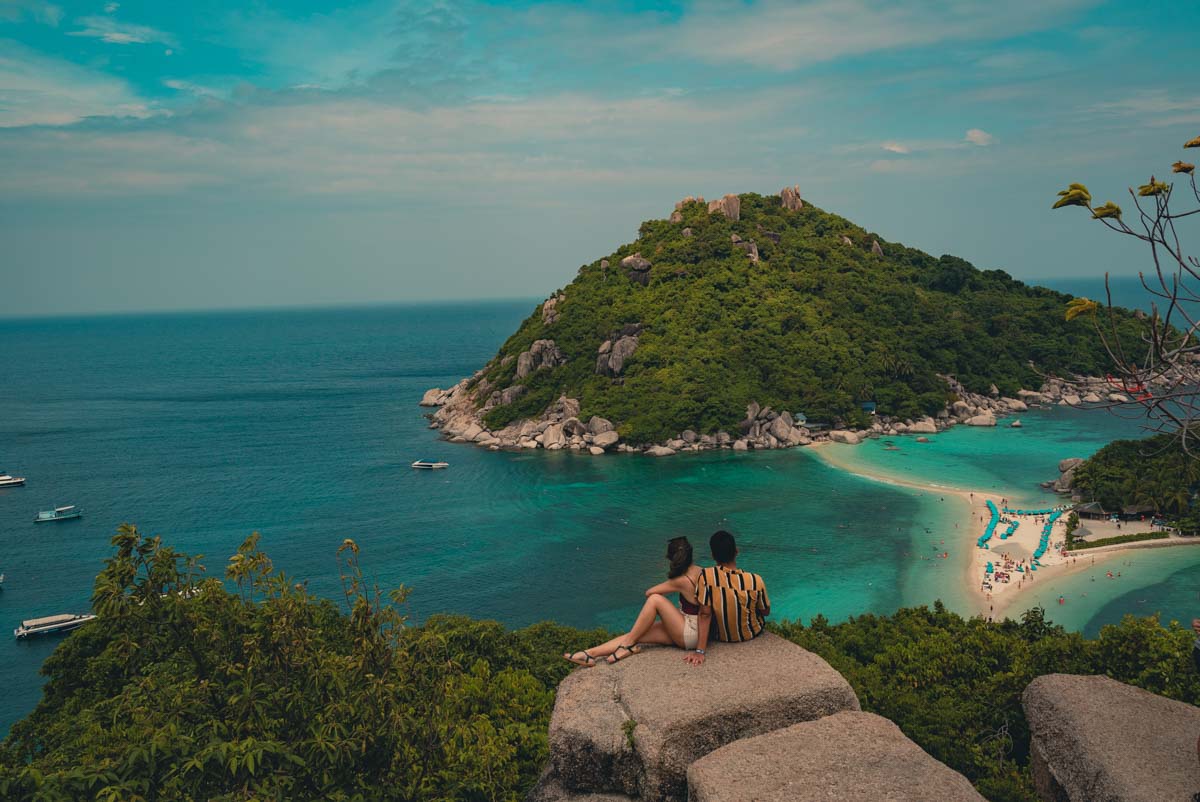 Cross the sandbar link to hike a short five-minute climb up to get to the stunning viewpoint. We enjoyed our complimentary lunch by the beach here.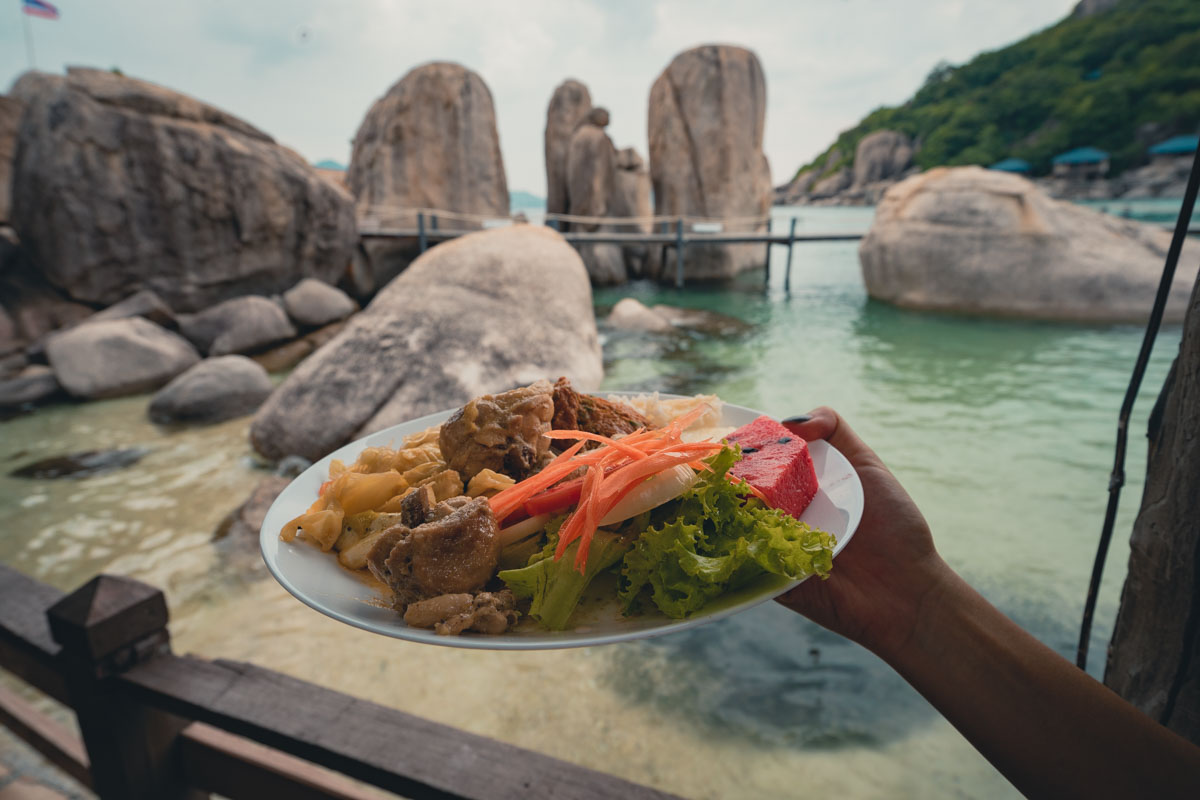 We then headed to the waters of Koh Tao to snorkel for the rest of the our day.
For those with back injuries or severe motion sickness, we would not recommend this mode of transport. Though the speedboat brings you to and from the islands in 1.5 hours each time, the ride gets extremely bumpy.
Koh Tao and Koh Nang Yuan Islands Speedboat Day Tour
Cost: ~S$148/pax (via Trip.com app)
Exploring Fisherman's Village
Not only does Fisherman's Village offer cheap bargains from stores or cute ice-cream roll snacks, the streets are lined with many restaurants offering quality dishes at reasonable prices.
The night market was quieter than usual, but that didn't stop us from exploring the streets. We wonder if it would've been more crowded if we visited in the day!
Dinner: Coco Tams x Peppina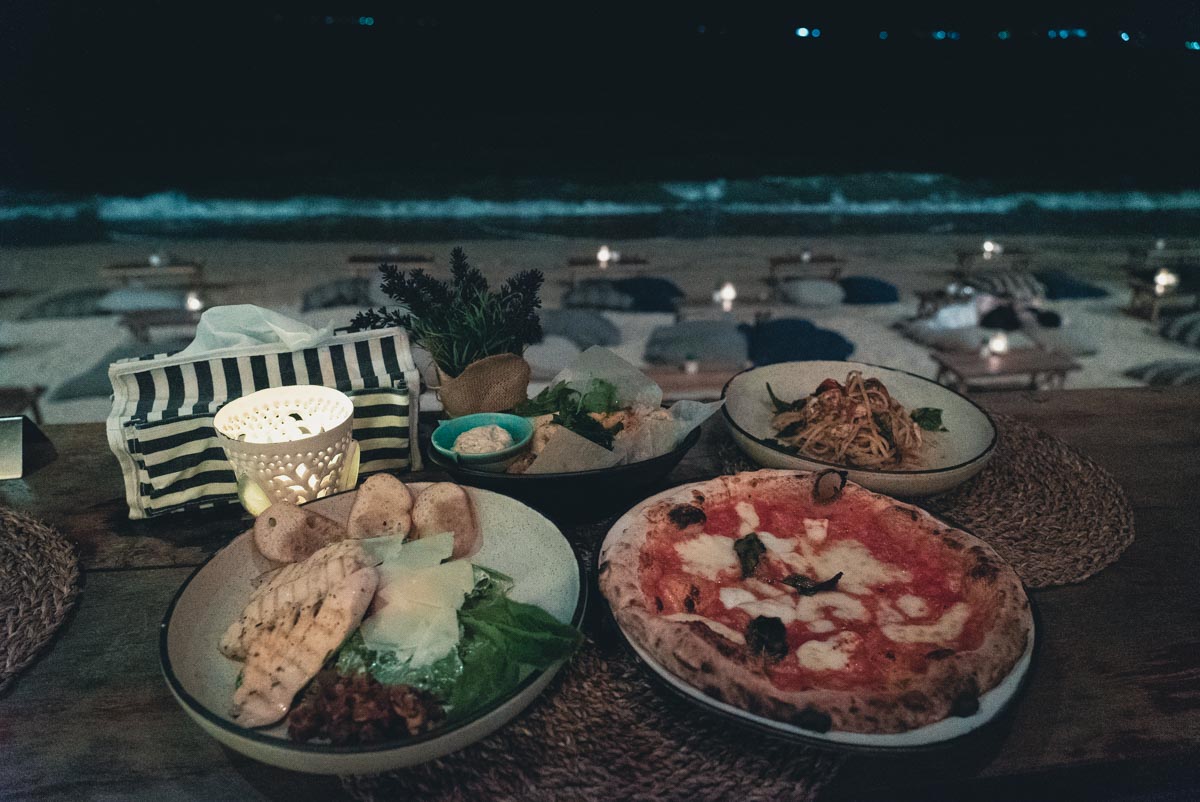 The crab pasta, Linguine al granchio (฿490, ~S$23.55), was recommended to us by the waiter and boy, did it not disappoint. Peppina was generous with the crab meat and the pasta was al dente. Not gonna lie — I was contemplating ordering another plate of it.
But what made this place a true winner was not just the food, but also its vicinity. With our tables perched at the edge of the restaurant, we had a clear view of the ocean and beach. We walked down the beach after dinner and stumbled upon Coco Tams (from ฿290), an open-air beach bar with bean bags, amazing cocktails, hammocks and swings.
We'd say the drinks are pricier than most places (still around Singapore prices though), but the fire show that starts at 10PM daily more than made our night with fire twirling and poi spinning performances, some even up close to your face!
Opening Hours: 1PM – 11AM
Address: 62/1 moo 1 Bohput, Ko Samui District, Surat Thani 84320, Thailand
Day 3
Breakfast at KC Resort & Over Water Villa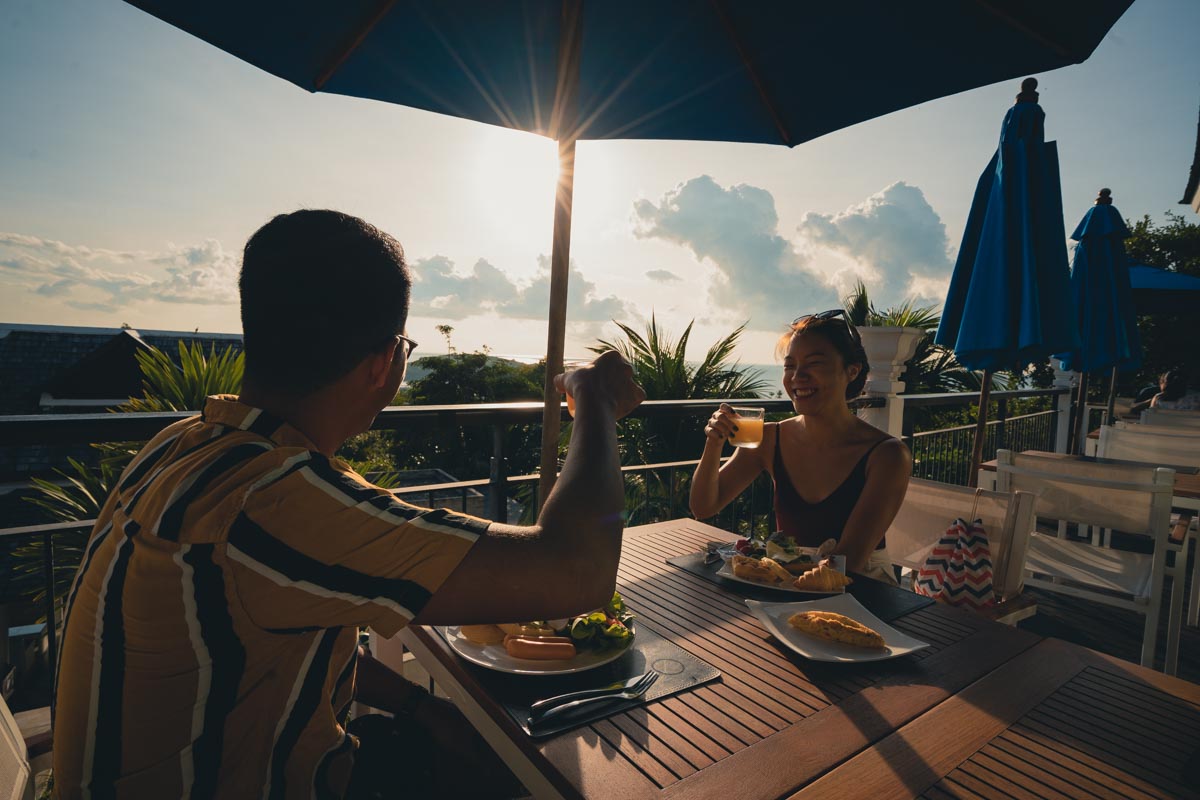 What's better than laying in after a night out? Having breakfast in the comforts of your own hotel. The international breakfast buffet at KC Resorts & Over Water Villa opens from 7AM – 10AM, and yes, it has the hallmark of any great breakfast buffet — a live egg station.
Wat Phra Yai (Big Buddha)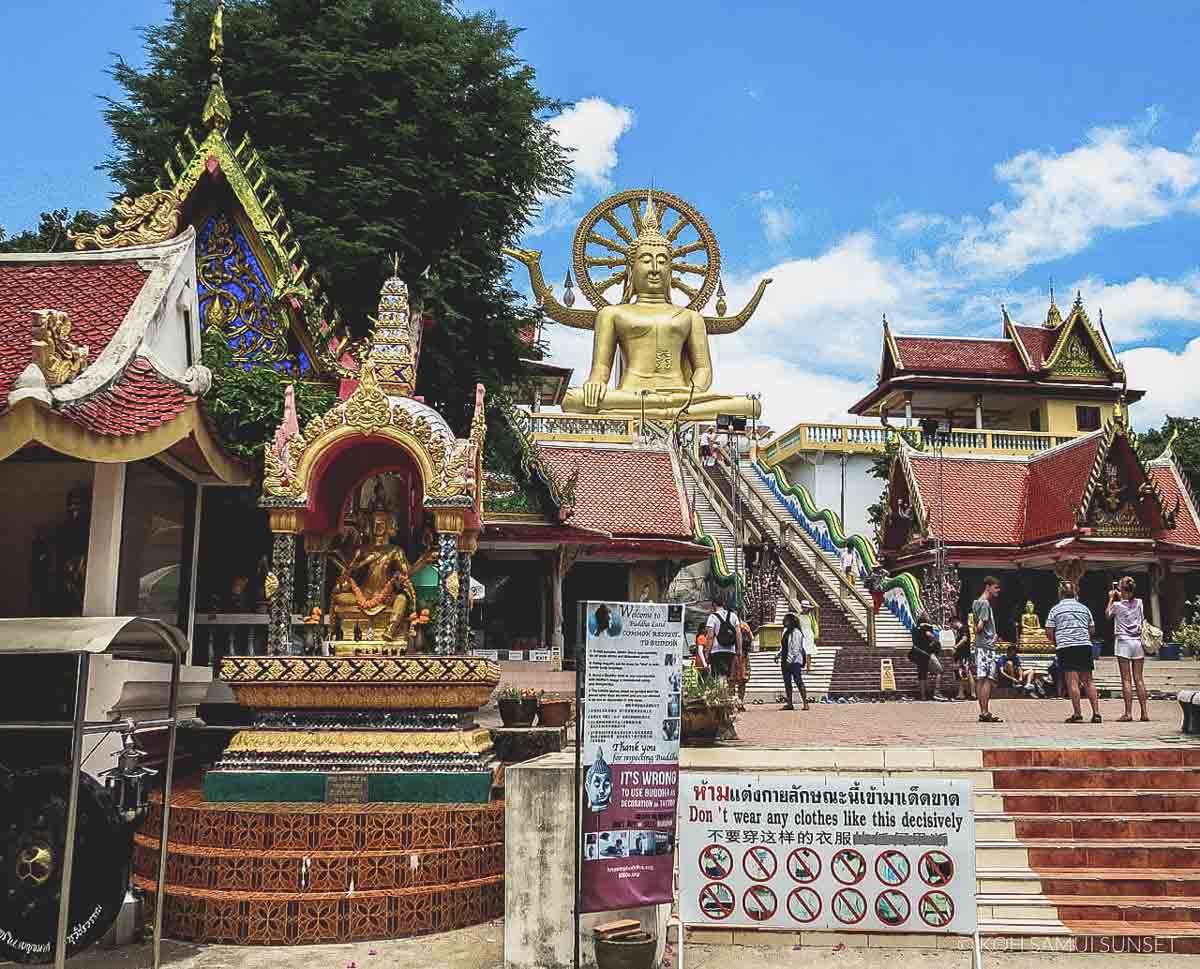 We end the trip with a short cultural visit to Wat Phra Yai.
The Big Buddha Temple draws not only tourists but locals who make offerings at the base of the statue with fruits, flowers or incense.
The temple is open all day but it's best to visit in the mornings, when it is less crowded. Please wear appropriate clothing — shoulders and knees must be covered when visiting the temple.
Address: Bo Put, Ko Samui District, Surat Thani, Thailand
Flying to Koh Samui via Bangkok Airways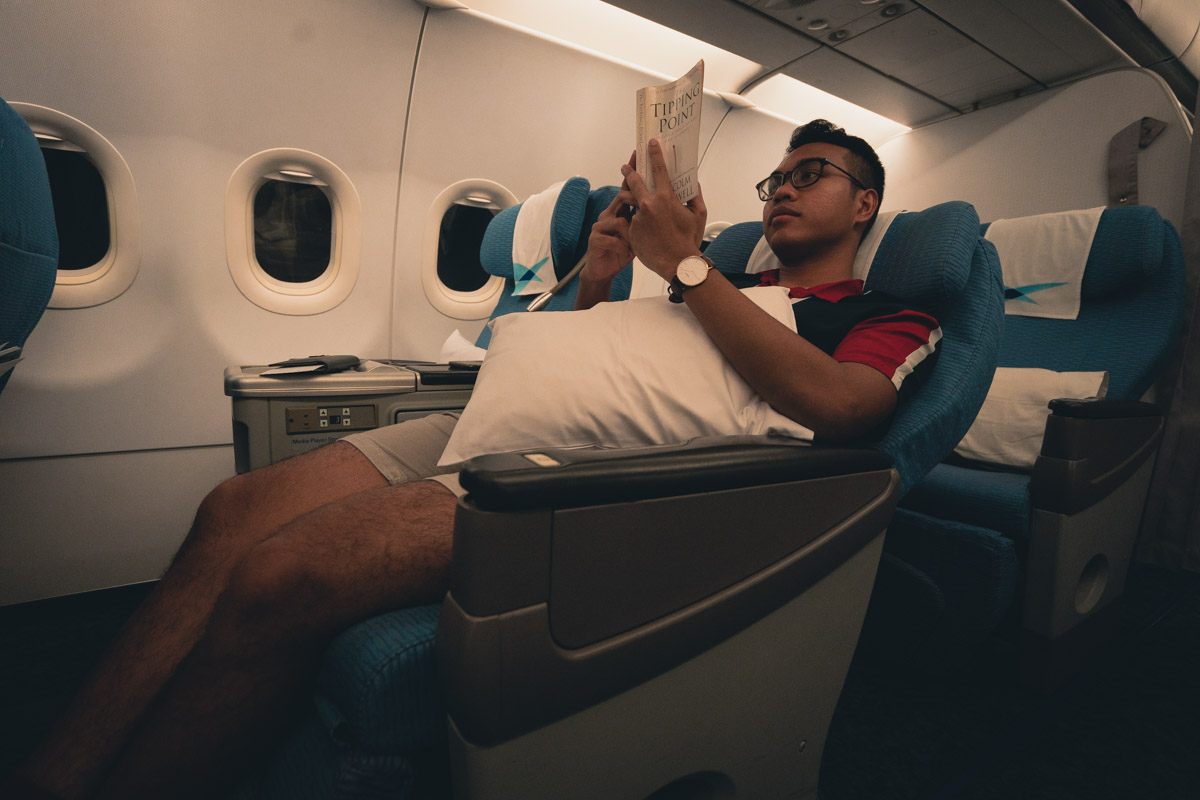 We flew from Singapore to Koh Samui in style via Business Class on Bangkok Airways. The comfortable and spacious seats were perfect for a good rest before and after our adventurous getaway. Despite there being no personal inflight entertainment, time passed really quickly in the short 1.5-hour flight.
As a boutique airline, Bangkok Airways also invites all their passengers (Economy class included) to enjoy their boutique lounge while waiting for their flight at the airport.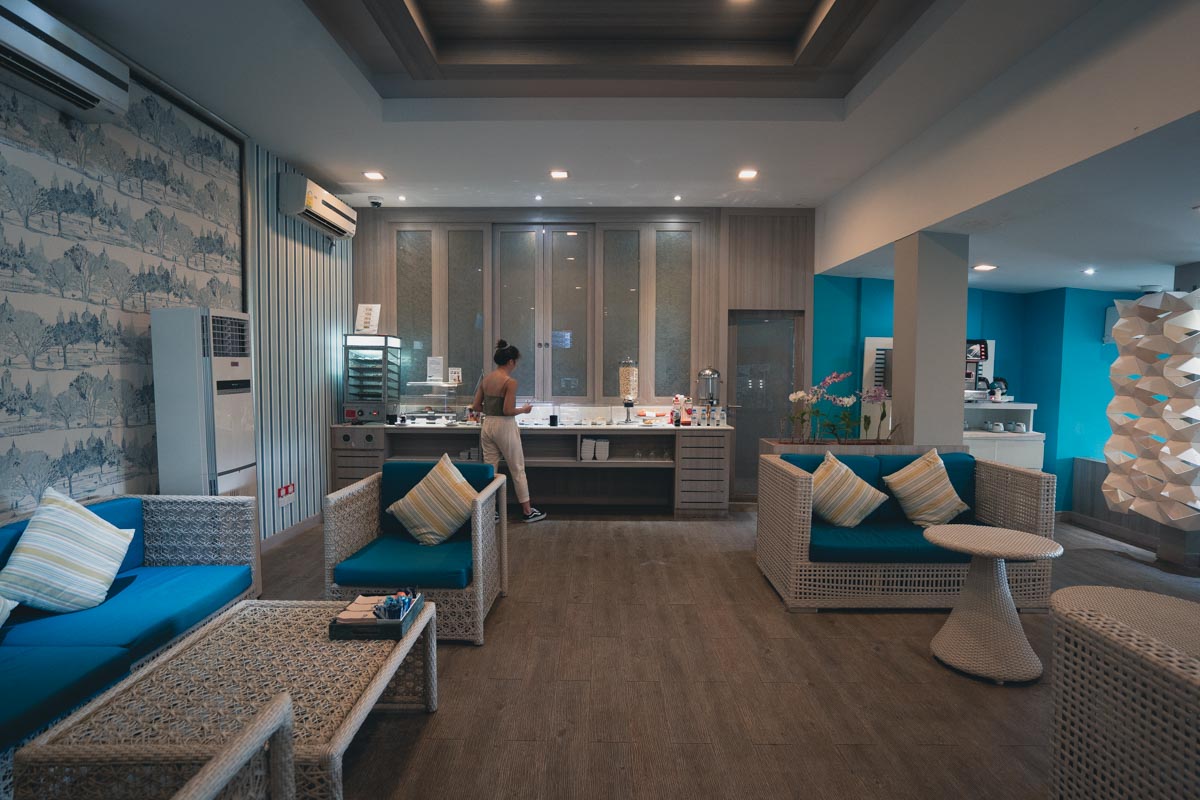 At Samui Airport, we received access to the full service lounge that had a variety of snacks, beverages, and internet access. Talk about hospitality and value! Samui Airport has a unique concept with its open architecture — making us wonder if we were at the airport or still window-shopping at a beach mall. The chill and laid back vibes of the airport sure sealed the deal on making us want to visit again!
Bangkok Airways flies twice a day from Singapore to Koh Samui. You can search for flights using the Trip.com app.
Check out our other Thailand itineraries and guides.
Booking Holiday Activities with the Trip.com app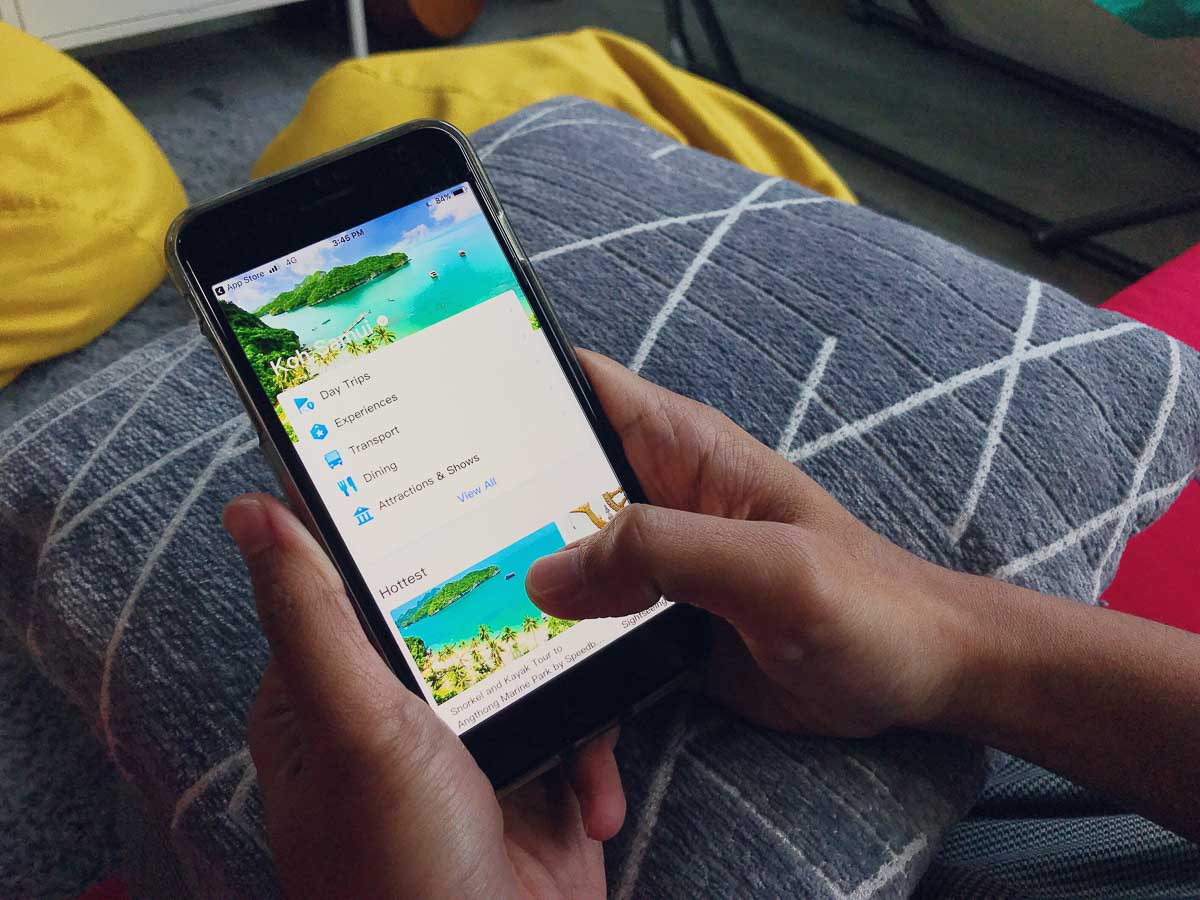 Our short getaway in Koh Samui was hassle-free once we booked our accommodation and activities from Trip.com's app. Not only were we able to read reviews from customers, we were also able to compare prices and score the best deals (up to 50% discounts!).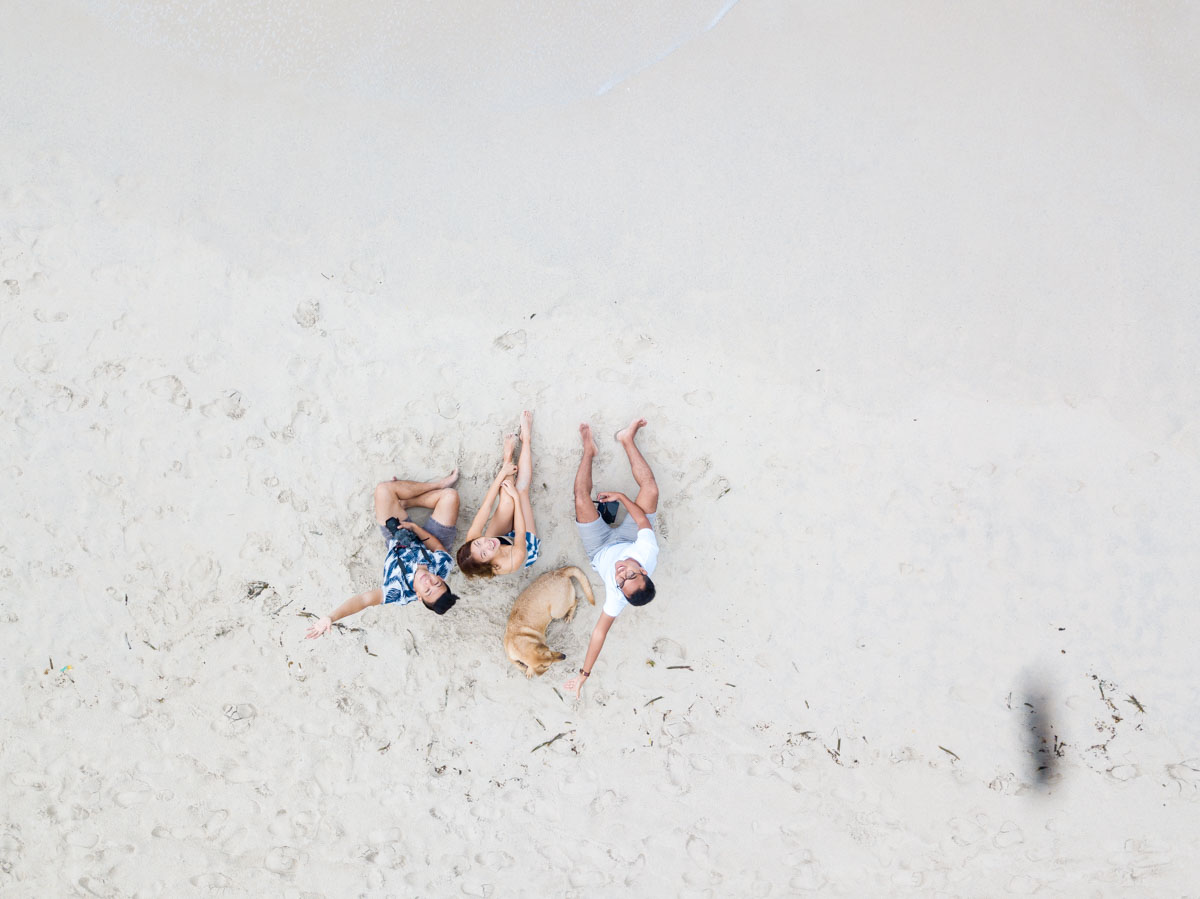 The user interface was also intuitive and easy to use, making trip planning a breeze.
If you're unsure of what to do in Koh Samui, the app gave us an insight on what people enjoyed or didn't with the reviews. Spontaneous travellers will also find the app super convenient since bookings are made directly through the app!
Exclusive Deals with Trip.com

From 30 January to 15 February 2019, get exclusive discounted fares on Bangkok Airways and up to 37% off hotels in Koh Samui on Trip.com! A luxurious getaway doesn't get better than this.
Did you enjoy reading this itinerary? Let us know in the comments below which options you'd chosen and your other recommendations!
---
This post was brought to you by Trip.com.
For more travel inspiration, follow us on Facebook, Instagram, and YouTube.