See majestic humpback whales, enjoy a scenic flight over volcanoes and hike along beaches at low tide — all in Japan's national parks!
To say that we love Japan would be a serious understatement. It's our most-visited country to date, yet we're always itching to return.
Despite being known mainly for its (heavenly!) culinary scene and one-of-a-kind culture, Japan's 34 national parks are some of her greatest national treasures.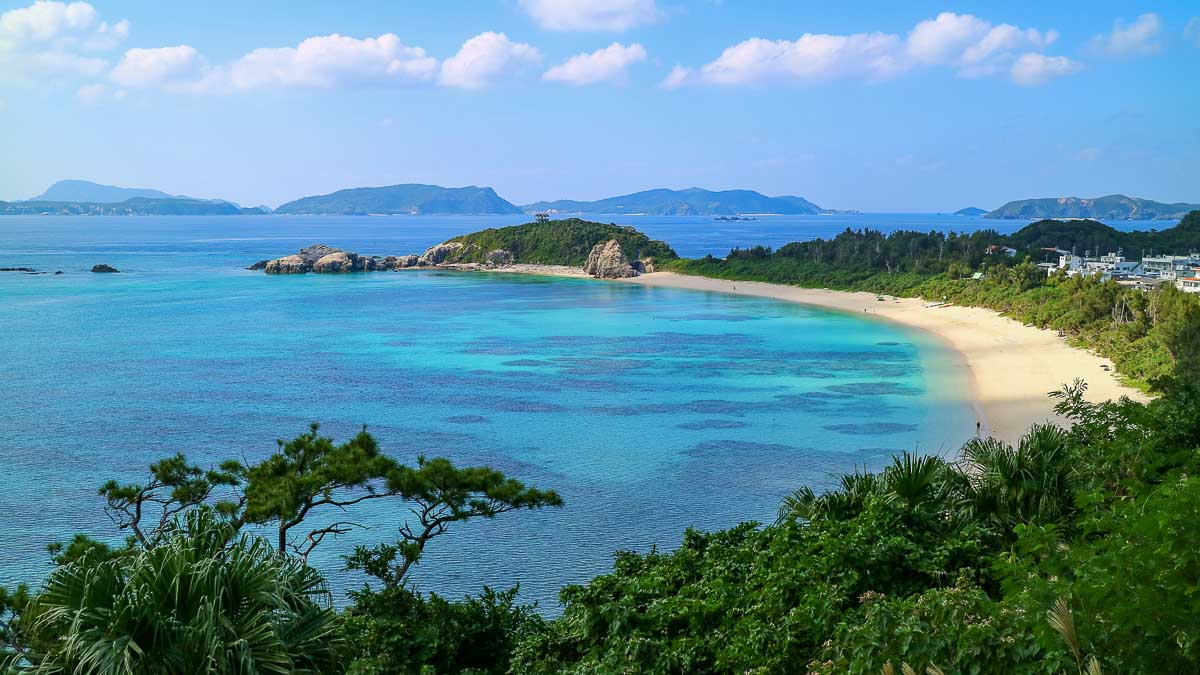 Aharen Beach, Keramashoto National Park. Photo credit: Ministry of the Environment
If you're picturing regular marked-out trails and repetitive forest backdrops, you're deeply mistaken. At Keramashoto National Park, you'll find world-class dive spots. Then there's Kirishima Kinkowan in Kyushu, where over 20 majestic volcanoes reside.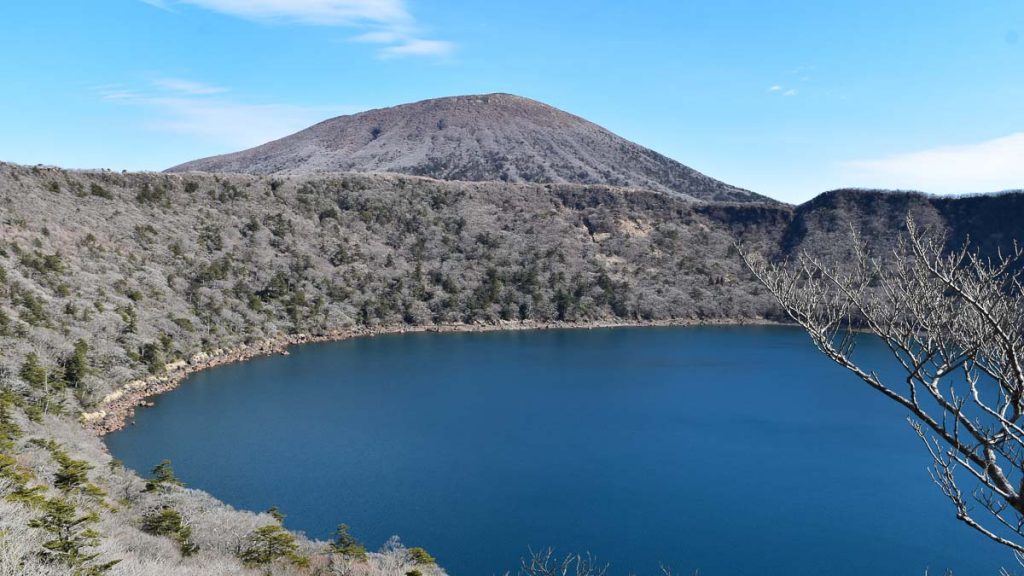 Crater lake at Mt. Kirishima. Photo credit: Ministry of the Environment
Unlike other countries' national parks, the ones in Japan aren't entirely government-owned. Besides wild animals and beautiful landscapes, Japan's national parks are home to farmland and villages with rich history, making a visit here a one-of-a-kind experience
If you're looking to experience the adventurous, lesser-known side of Japan, here are 10 epic things you can do in Japan's national parks!
1) Soar Above the Kirishima Mountain Range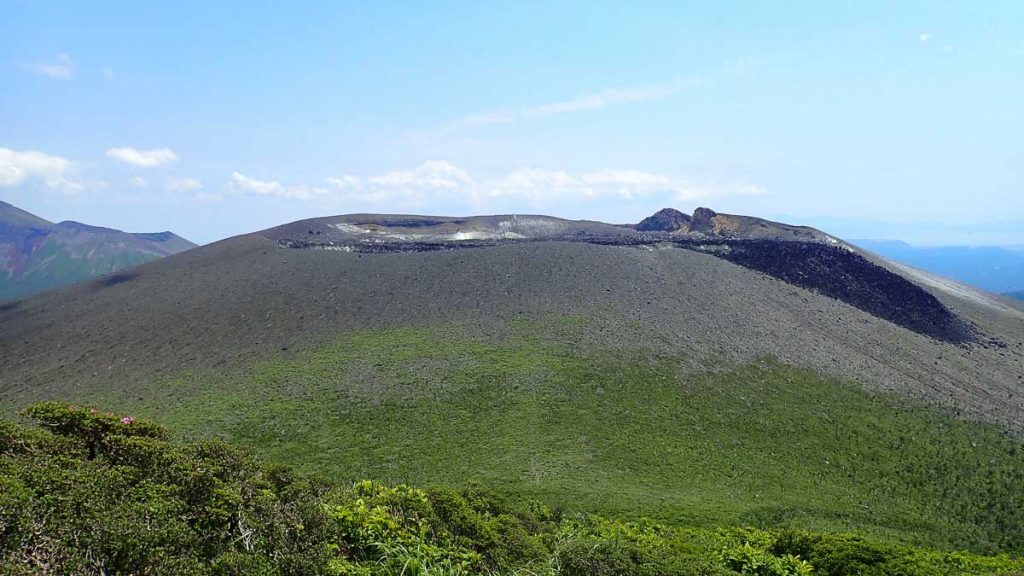 Crater of Mt. Shinmoe. Photo credit: Ministry of the Environment
The Kirishima Mountains are an incredible collection of volcanoes and craters. According to Japanese mythology, it was here that Ninigi no Mikoto, grandson of the Sun Goddess, descended from the heavens and established the first line of Japanese emperors.
He marked this occasion by driving his spear into the earth at the peak of Mt. Takachiho-no-Mine, which you can still see today.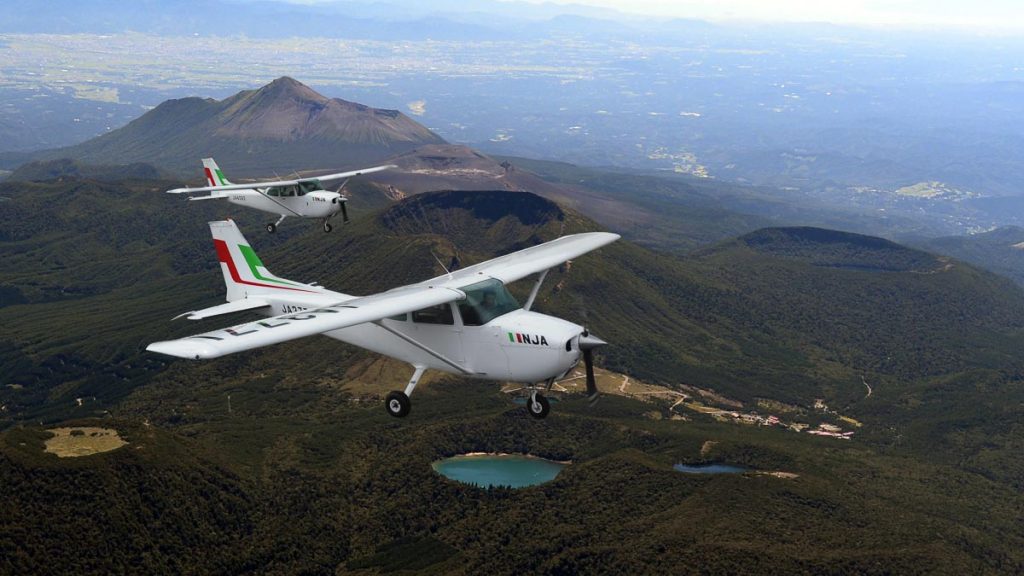 Photo credit: ©New Japan Aviation Co.,Ltd.
What better way to view this majestic mountain range than from the sky? Board a small passenger plane and soar above Mt. Takachiho-no-Mine, Mt. Karakuni, the crater of Mt. Shinmoe, and Ebino Plateau. Google these gems and you'll understand why Ninigi no Mikoto chose this place to settle.
Season: Year-round
Duration: ~50min
2) Enjoy Stargazing at Hinamori Auto Campground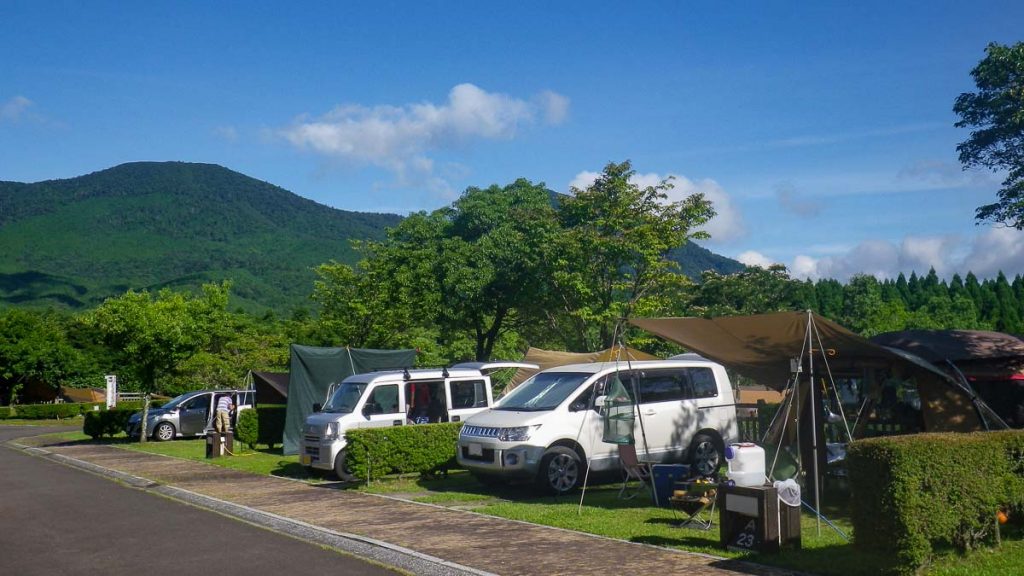 Photo credit: Hinamori Auto Campground
Want to truly immerse in nature? Try camping at Hinamori Auto Campground, located at the base of the Kirishima Mountain Range. It's the perfect home base for a wide variety of adventures like hiking and mountain biking.
You can choose to pitch a tent at the open camping site or opt for a cabin or caravan to stay in. Make full use of the barbecue facilities available, and end the night with an unforgettable stargazing experience.
Season: Year-round
Duration: Overnight
3) Experience a Natural Sand Bath at Ibusuki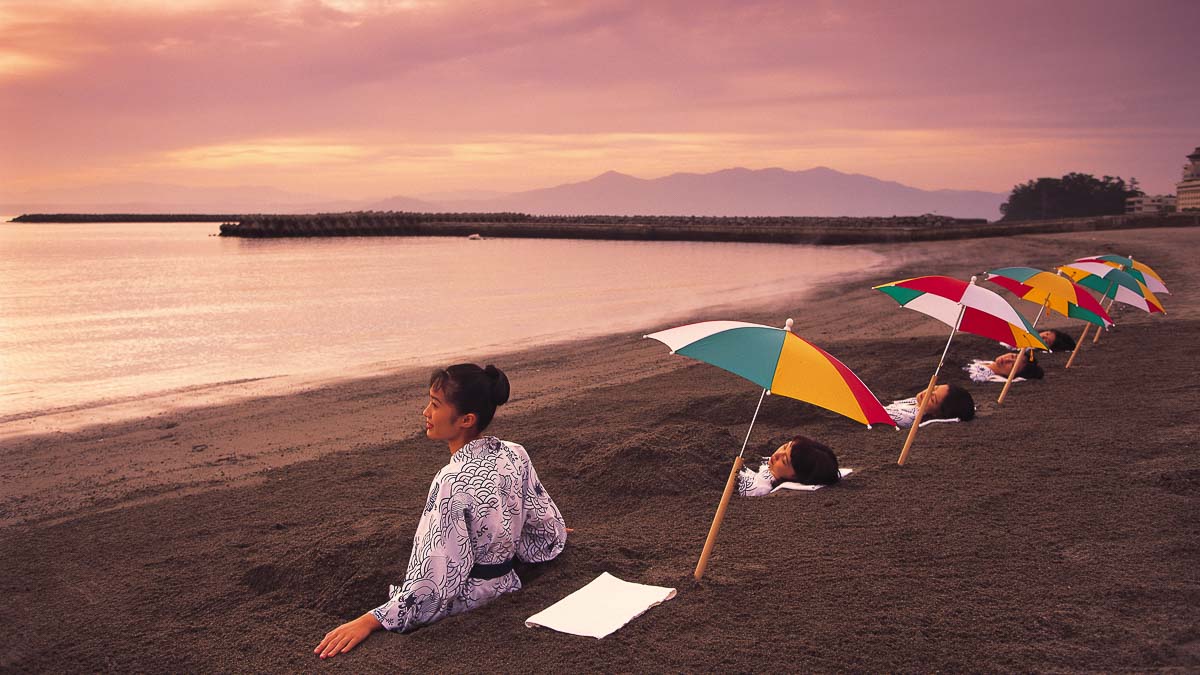 Photo credit: JNTO
Burying someone in the sand was something we'd do for fun as kids at the beach. At Ibusuki, doing so actually improves your blood flow! Ibusuki is one of the few natural sand bath hot springs in the world, and this practice dates back to over 300 years.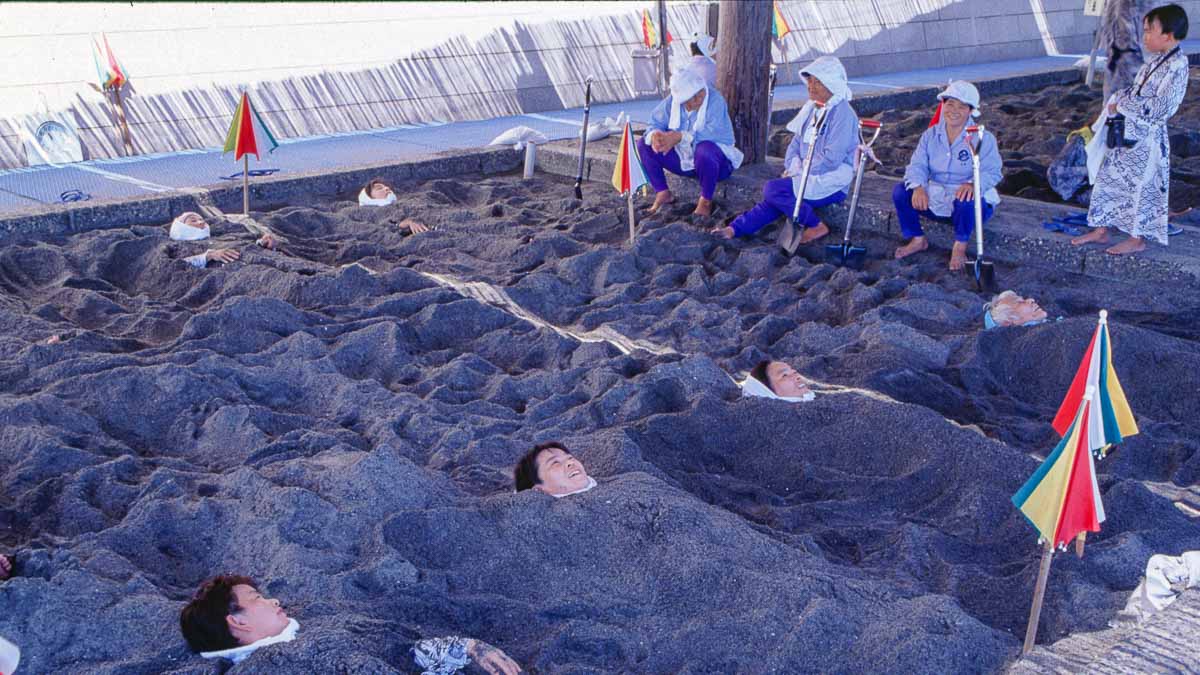 Photo credit: JNTO
The beachside hot springs here are natural (note: burying yourself at Sentosa's beaches won't achieve the same effect). In just 10 minutes under the sand, you'll feel your body temperature increase, which then helps to release toxins. After that, rinse off the sand (and your worries) before soaking in a hot spring bath.
Season: Year-round
Duration: 60min
4) Go Horse Trekking at Kirishima Art Ranch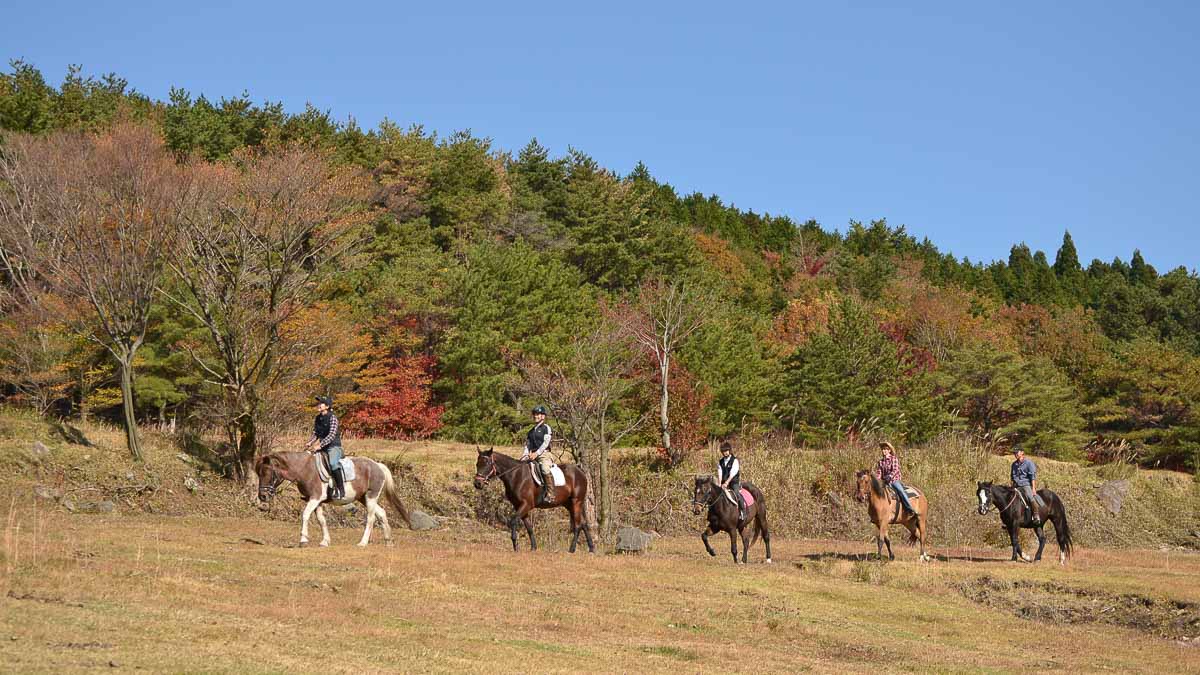 Photo credit: Kirishima Art Ranch
Kinkowan Bay is really just an example of mother nature showing off. Here you'll find the iconic Sakurajima, one of Japan's active volcanoes. A great way to explore this dramatic landscape is by going on a horse riding tour.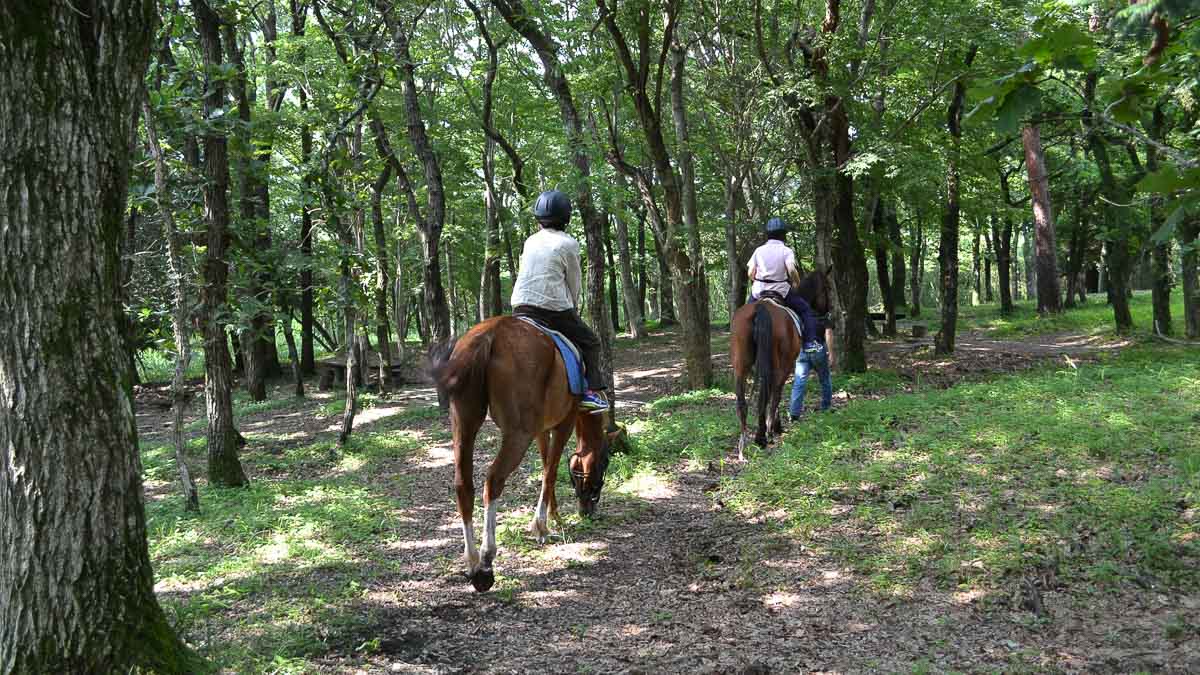 Photo credit: Kirishima Art Ranch
First-timers can enjoy a scenic ride through the meadows, while experienced riders will love the thrill of galloping across vast plains.
Season: Year-round
Duration: 30min or 60min
5) Harvest Sakurajima Radish from an Active Volcano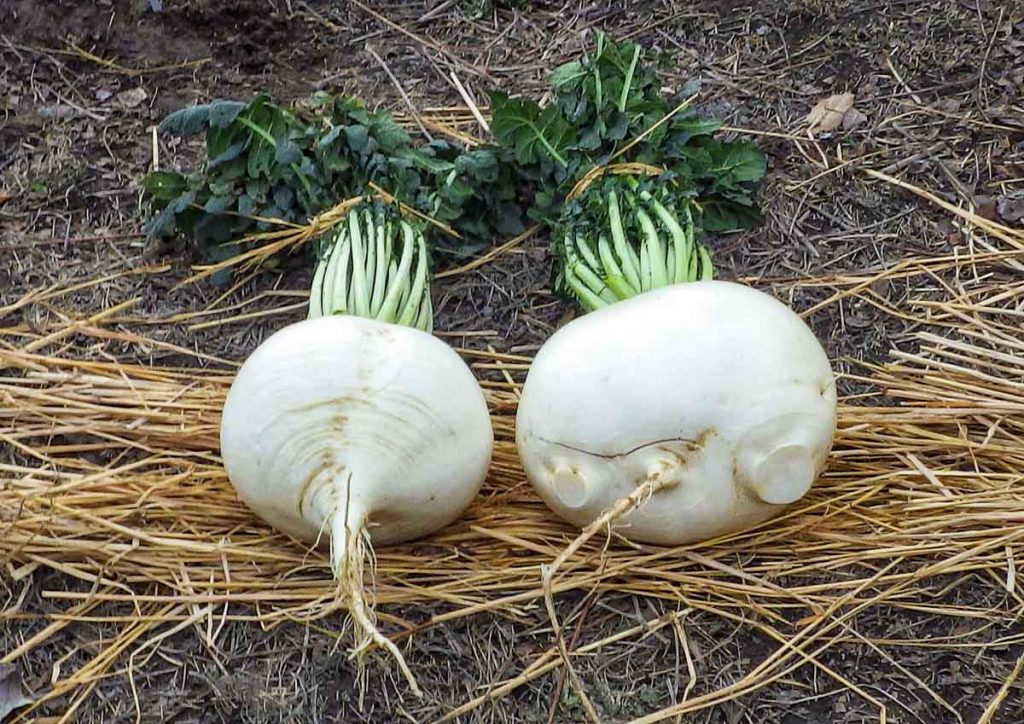 Photo credit: Ministry of the Environment
Feasting on Japanese cuisine is always enjoyable, but harvesting the ingredients yourself makes the entire experience even more memorable. Especially if you're doing so at the foot of an active volcano!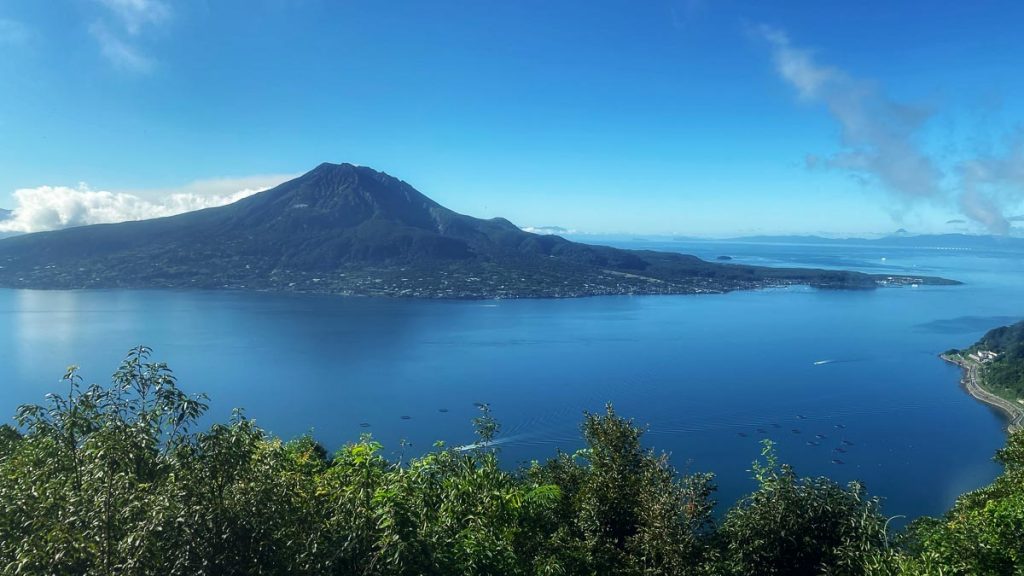 Photo credit: Ministry of the Environment
Sakurajima Radish and Sakurajima Komikan (Mandarin) are some of the common crops here. After a morning of hard work, enjoy a home-cooked meal prepared by local farmers, using the ingredients you picked. All while soaking in the view of Kinokawan Bay and Sakurajima Island!
Season: Sakurajima Komikan harvesting in Dec, Sakurajima Radish harvesting from Jan – Feb
Duration: 60min
6) View the Magnificent Ocean Floor from a Yellow Submarine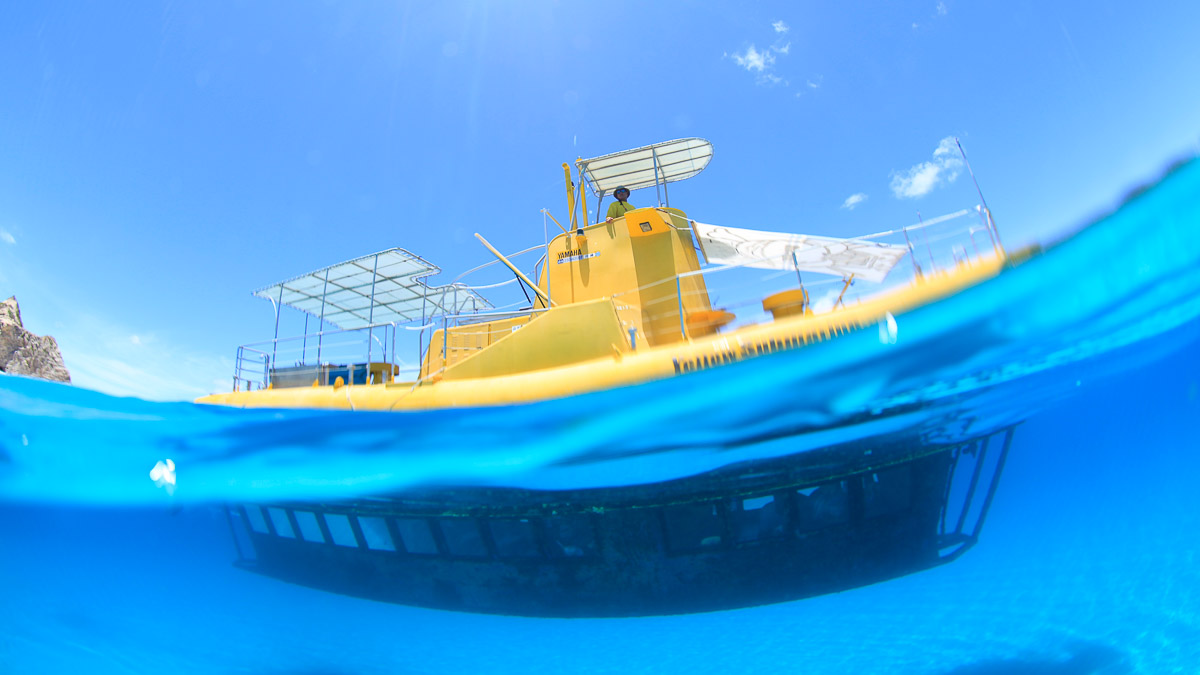 Photo credit: Island Marine Service
This probably isn't the yellow submarine The Beatles sang about, but the beauty of the Kerama Islands is sure to inspire an album or two.
Board a semi-submersible sightseeing boat (or a yellow submarine for short) and soak in a 360-degree view of the ocean.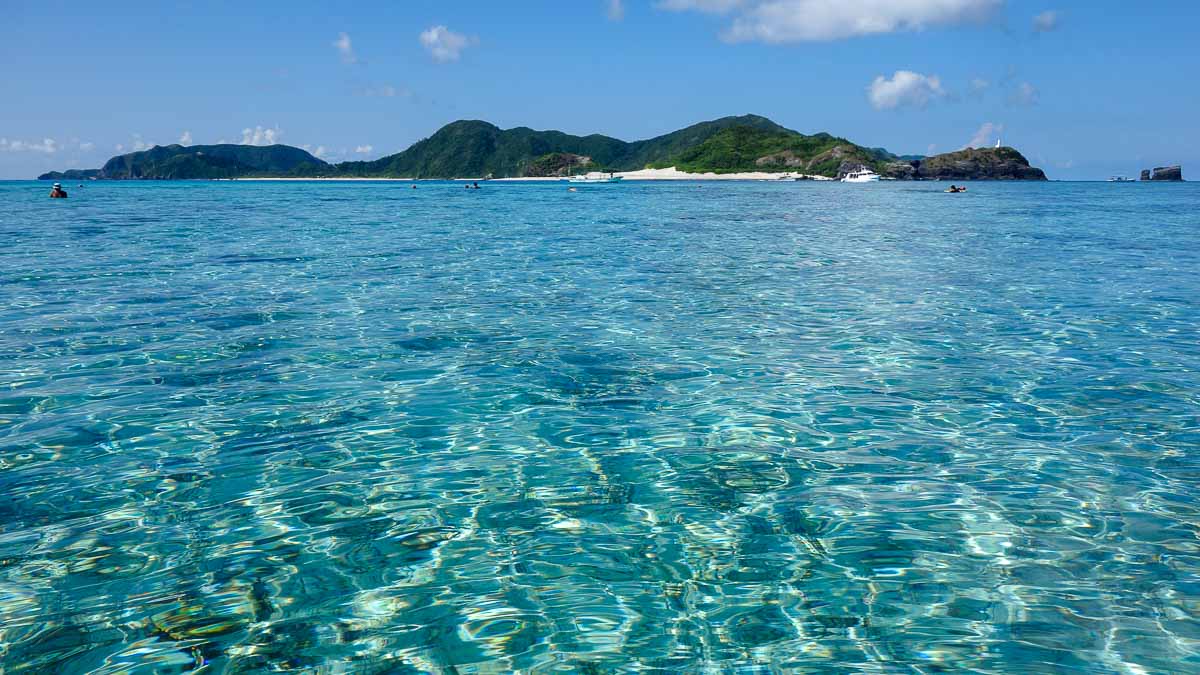 Photo credit: Ministry of the Environment
The sea is a vivid mix of turquoise and sapphire, earning it the nickname "Kerama Blue". Its incredibly clear water and white sandy beaches are naturally maintained by the interaction between its corals, ocean currents and topography.
Fun fact: Roughly 60% of Japan's reef-building coral species are found in the Kerama Islands!
Season: Year-round
Duration: 55min
7) Spot Humpback Whales in Their Natural Habitat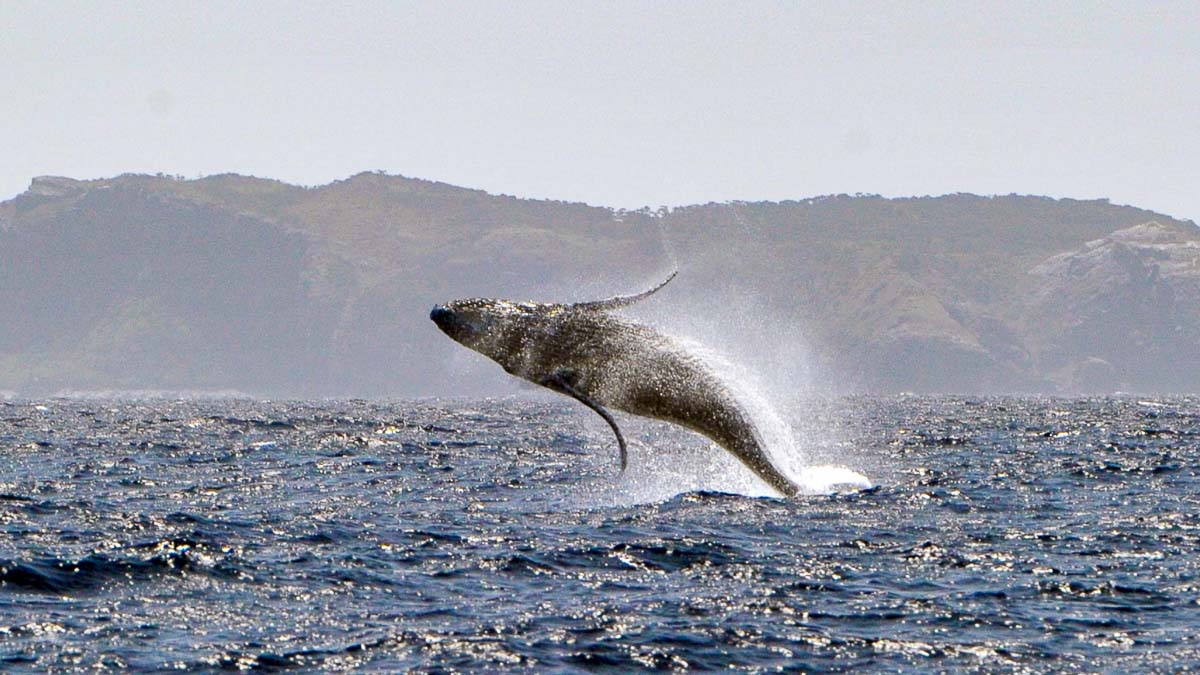 Photo credit: Ministry of the Environment
There are moments that'll be forever etched into your mind, and seeing a humpback whale in its natural habitat is easily one of them. The breeding grounds of the Kerama Islands is a great place to spot these gentle giants — and it's less than an hour's ride by ferry from Okinawa!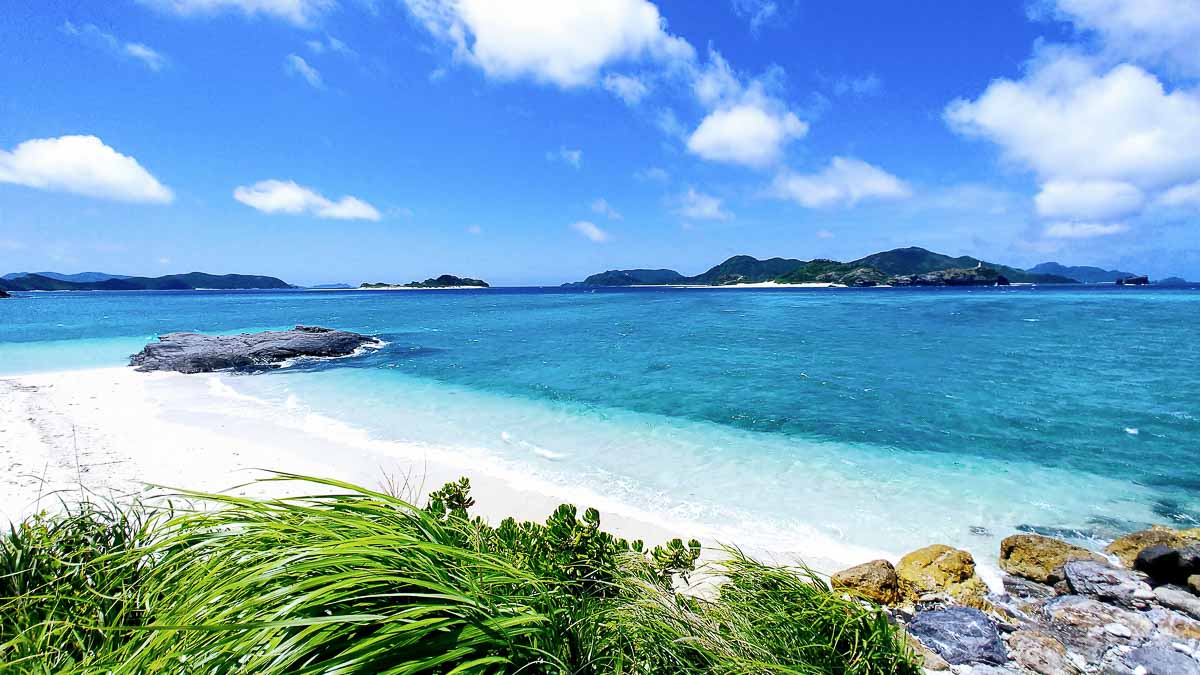 Damn — I'd wanna migrate here annually too. Photo credit: Ministry of the Environment
During the winter months, pods of whales migrate to the oceans of the Kerama Islands to mate and breed. This area is one of the few breeding grounds for humpback whales in the northern hemisphere. Witness whales as large as 16-meters long breach the surface in dramatic fashion!
Season: Late Dec – Early Apr
Duration: 120min
8) Soak in the Sunset While Stand-up Paddleboarding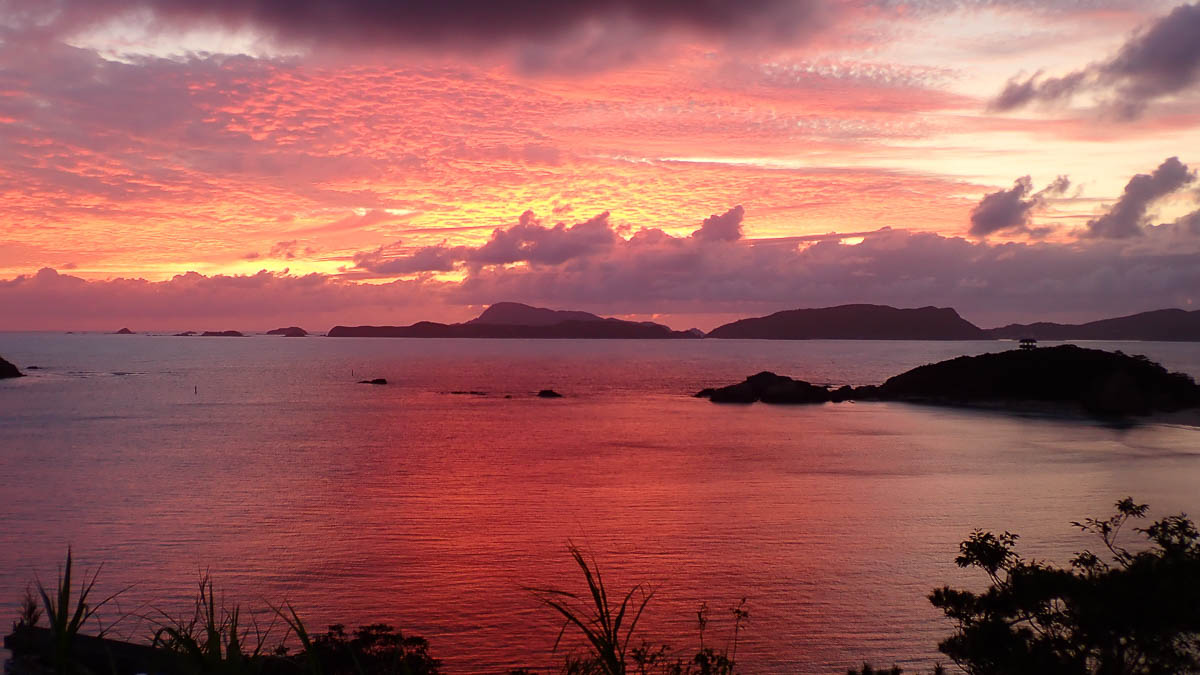 Photo credit: Ministry of the Environment
Picture this: Front-row seats to an epic sunset, with nothing but miles of calm, blue waters. Most beach-goers have gone home, leaving you with your own little slice of mother nature to savour. That's what stand-up paddleboarding in the Kerama Blue is like.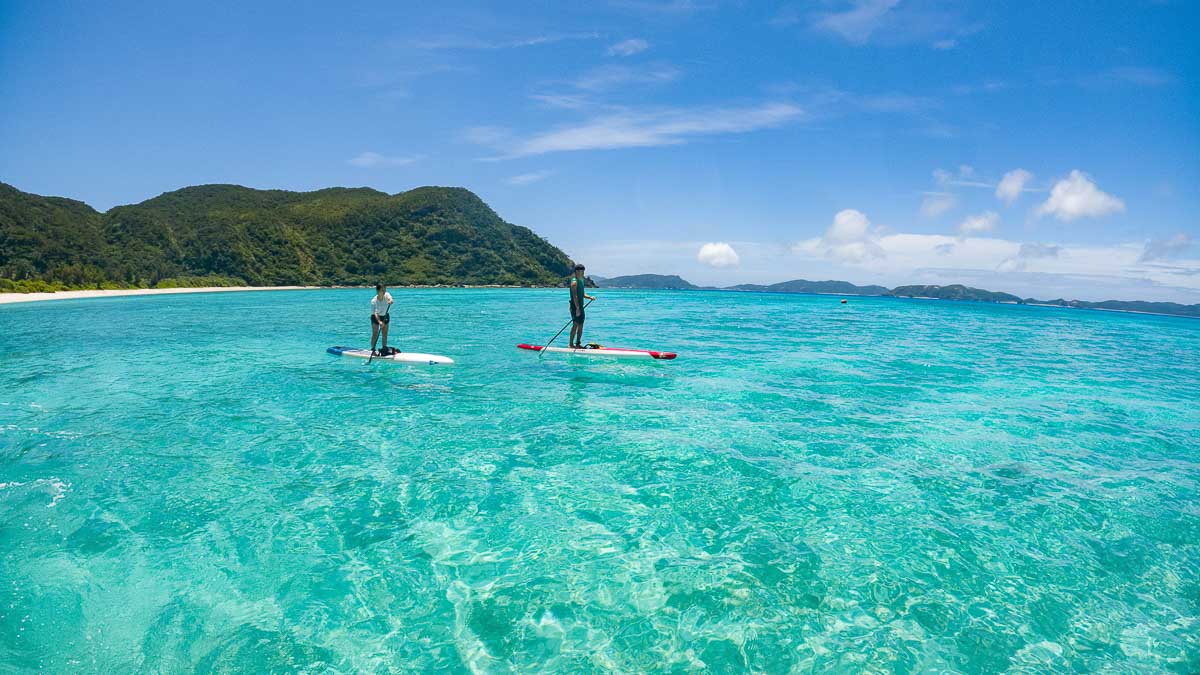 Photo credit: Acoustic Life
Don't worry if you're new to the sport — there'll be a lesson at the beginning to get you up to speed. The inland sea here is also relatively calm, which means it's easier to balance.
Season: Year-round
Duration: 90min
9) Hike the Beaches of Tokashikijima Island During Low Tide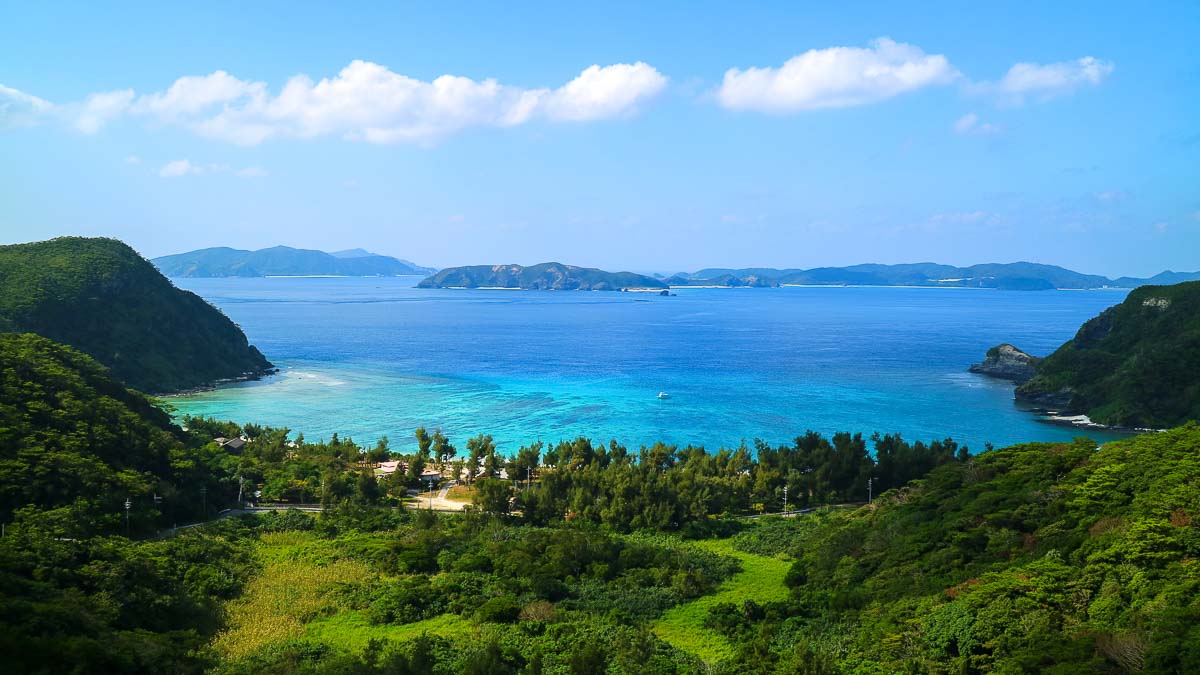 Photo credit: Ministry of the Environment
Tokashikijima Island is the largest of the 30 islands that make up the Kerama Islands. Stretching for almost 10km north to south, it's not huge by any means, but this landscape is packed to the brim with lush green mountains and captivating blue lagoons.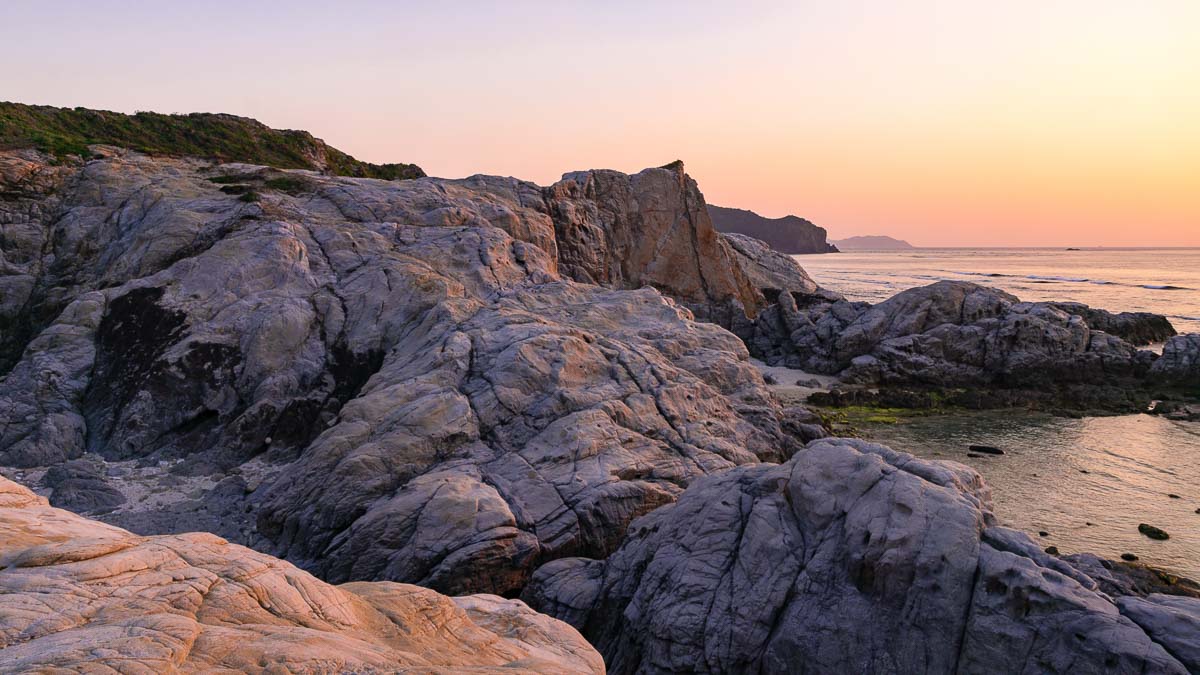 Aharen Misaki Enchi Park. Photo credit: Ministry of the Environment
Join a hiking tour to see the best sights along Tokashiki's scenic west coast. Visit Tokashiku and Aharen beaches during low tide, and end off at Aharen Misaki Enchi Park Observatory — the southernmost point. Apart from the charming sea, you'll also learn more about the land through its topography, geology, and the seasonal plants of the Kerama Islands.
Season: Year-round (Only on Thurs)
Duration: 150min
10) Kayak and Snorkel in Clear Blue Waters
Photo credit: Kerama Kayak Center
About 96% of Keramashoto National Park is made up of ocean, which means there's plenty of unique activities to try in the water!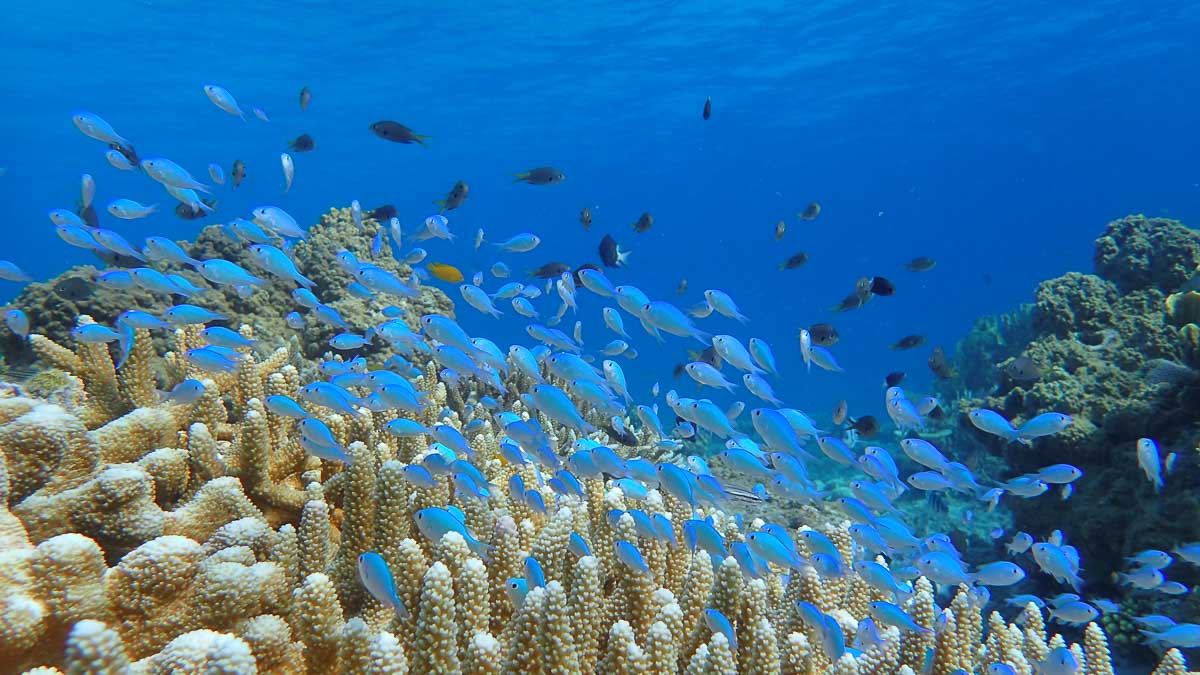 Photo credit: Zamami Village
Start your aquatic adventure by kayaking on the crystal clear waters. After that, strap on a snorkelling mask and dive in. The ocean here is teeming with life, from colourful fish to beautiful sea turtles.
This activity is great even for first-time kayakers or weaker swimmers as there'll be patient instructors to guide you along.
*Pro-tip: Wear a life jacket while snorkelling to avoid trampling on the coral! It's also a lot more relaxing to just float 😂
Season: Year-round
Duration: 150min
Experience Japan's Exquisite Nature Parks on Your Next Trip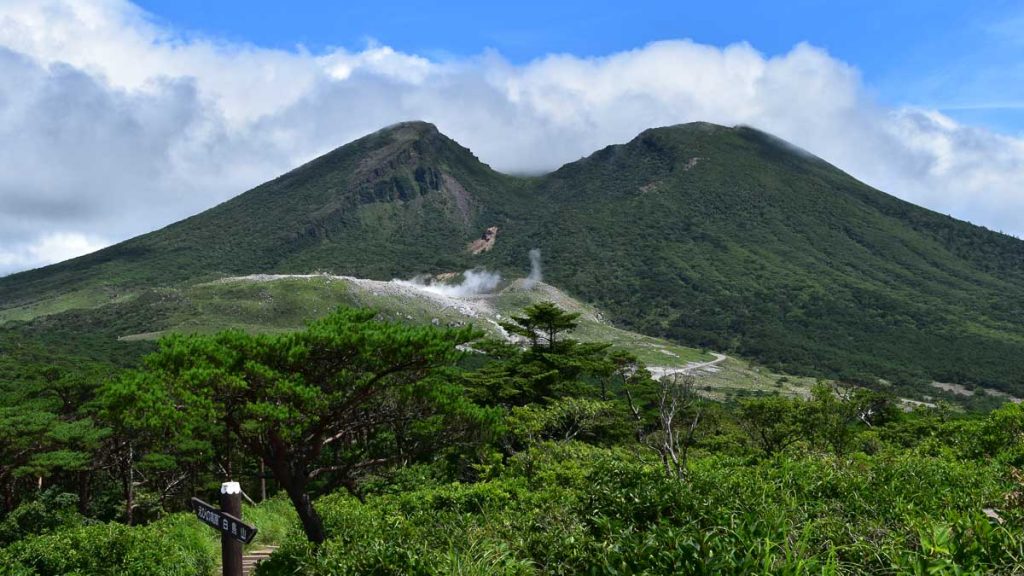 Photo credit: Ministry of the Environment
Most travellers head to Japan for Tokyo's quirky culture or Hokkaido's fresh seafood — but there's a whole other side to this incredibly diverse country that's worth getting to know.
Japan's water activities and scenic hikes are, in our books, comparable to places like the Philippines and Australia. So the next time you're headed to Japan, take the time to experience the great outdoors and add some of these hidden gems above to your itinerary.
Who knows, you might find a new favourite reason to visit Japan! Looking for more inspiration for your next Japan trip? Check out the Ministry of the Environment of Japan's TripAdvisor site for more exciting activities and to discover their 'Stories to Experience'.
Facebook image credit: Ministry of the Environment, Kirishima Art Ranch
Have you visited to any of Japan's national parks? Share your experience with us in the comments below!
---
This post was brought to you by the Ministry of the Environment of Japan.
Disclaimer: The activities introduced are subject to change due to COVID-19. Please check the official website for the latest information.
Like what you see? Follow us on Facebook, Instagram, YouTube, and Telegram for more travel inspiration!