Nagano may be famous for its winter activities like skiing at snow resorts, but the best season to visit Nagano is actually not during the winter.
Yep, not even if it means getting to see monkeys soak in an onsen at the Jigokudani Monkey Park.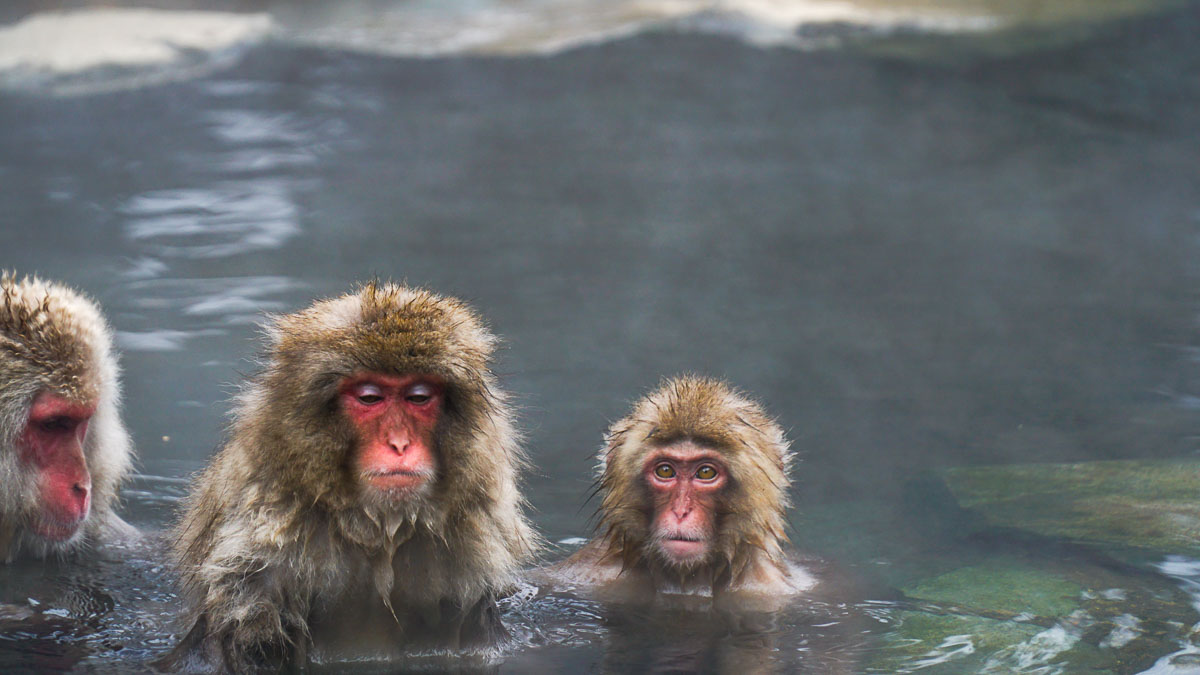 From the majestic Japanese alps in Kamikochi to ice walls in Norikura, there are plenty more things to do in Nagano besides skiing and seeing snow monkeys.
So it's about time that the Japanese countryside doesn't get swept under the rug when it comes to non-winter destinations! Cities are overrated, guys. Countryside regions like Nagano look even better in the spring or fall, and you won't even need to risk freezing your butt off for those views.
My first exposure to the Japanese countryside was in Niigata's Echigo-Yuzawa for the Fuji Rock Festival, and it left me wanting more. There are almost always no crowds, full of tranquil nature, and let me put this on record — the Japanese know what people want.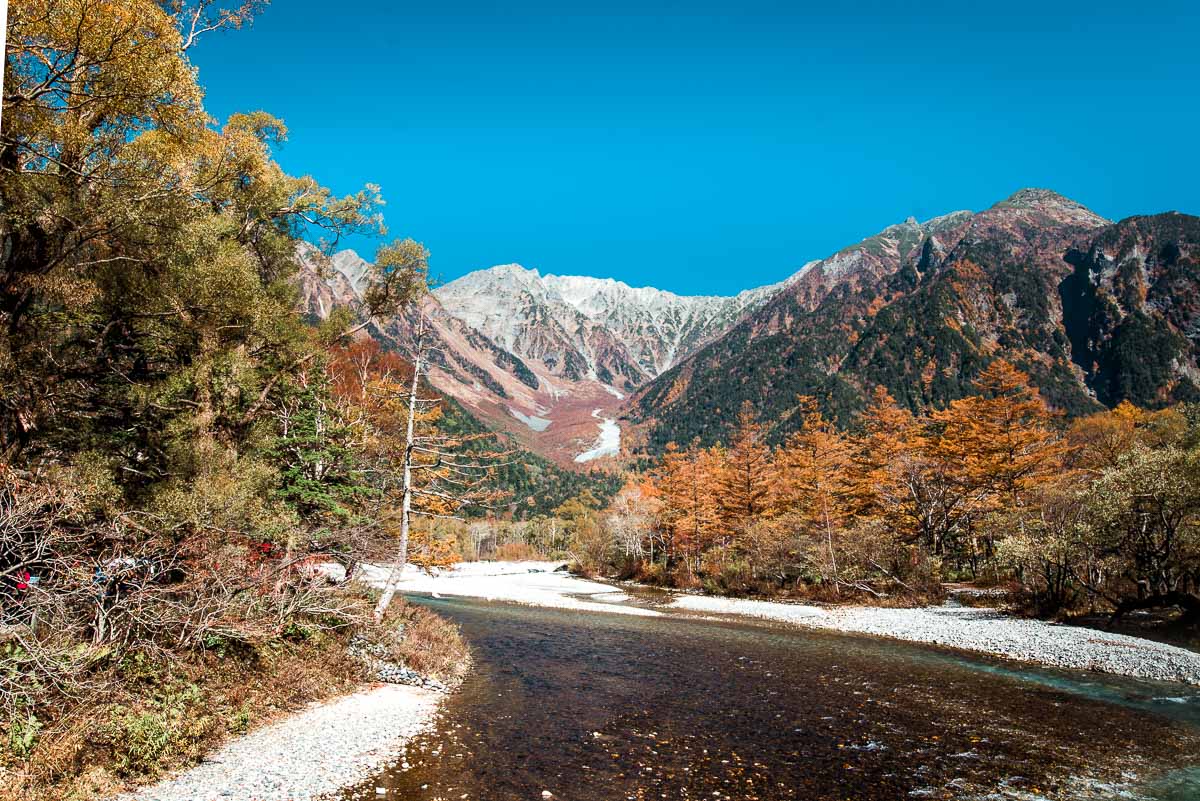 Epic viewpoints don't require jumping through hoops of fire or traversing treacherous rivers to get to. Hiking trails are beautifully paved to suit every person and their grandma, and in Nagano, efforts are made to make sure you won't be missing out on anything even if you don't have a car.
So if Nagano's only reserved for your December vacation, here are reasons why it's time to switch things up.
Read also: 6D5N Nagano Itinerary — The Romantic Getaway 3 Hours from Tokyo
1) It's the gateway to the Japanese Alps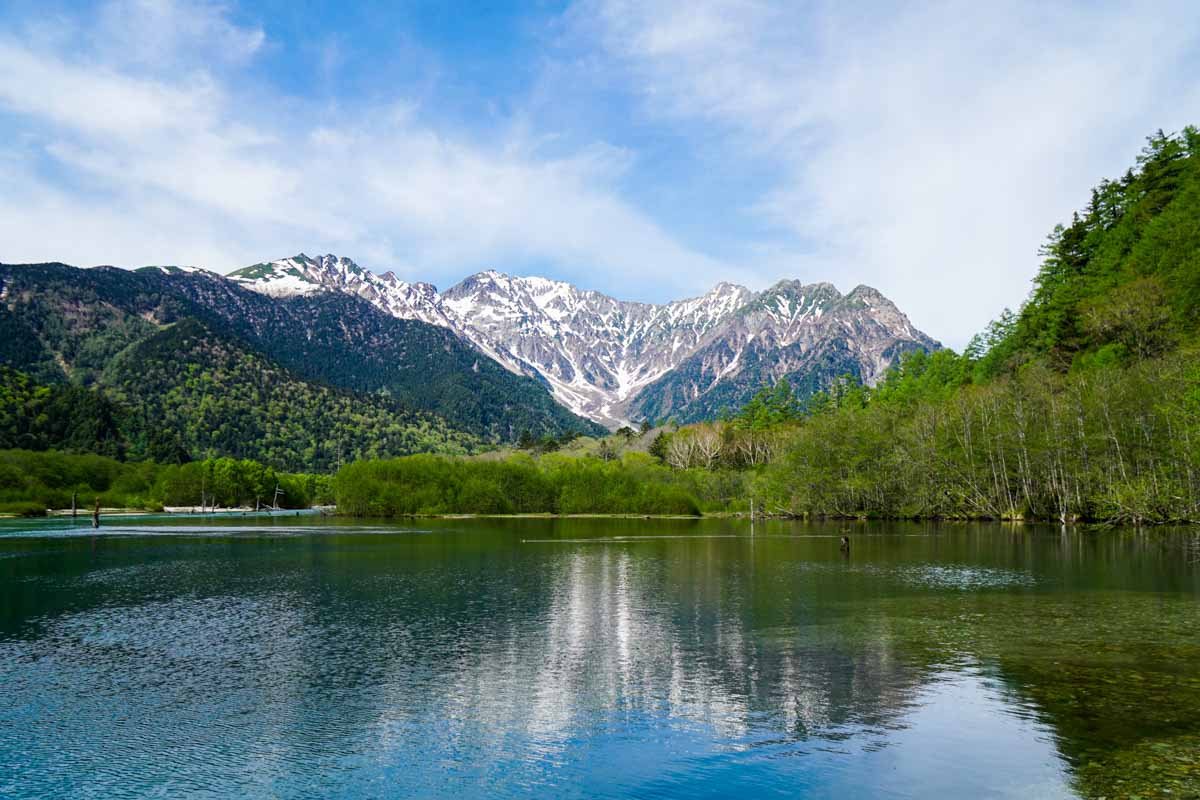 "You mean the gateway will close in the winter, meh?" Um, the answer is quite literally yes. Nagano is most famous for its Mount Fuji equivalent, the Japanese alps, in Kamikochi. But you can forget about getting this up close in the winter — Kamikochi, along with many other places in Nagano, only open to visitors from 17 April to 15 November, when there isn't crazy snow.
Dubbed one of Japan's best hiking spots, you could say Kamikochi's fit for a royal — Kamikochi pummelled its way to become one of Japan's favourite city escapes, partially because the Imperial Family's known to make frequent visits to siam the crowds too.
For more deets on the hiking trail and how to get there, check out our Nagano itinerary!
2) Easy walking trails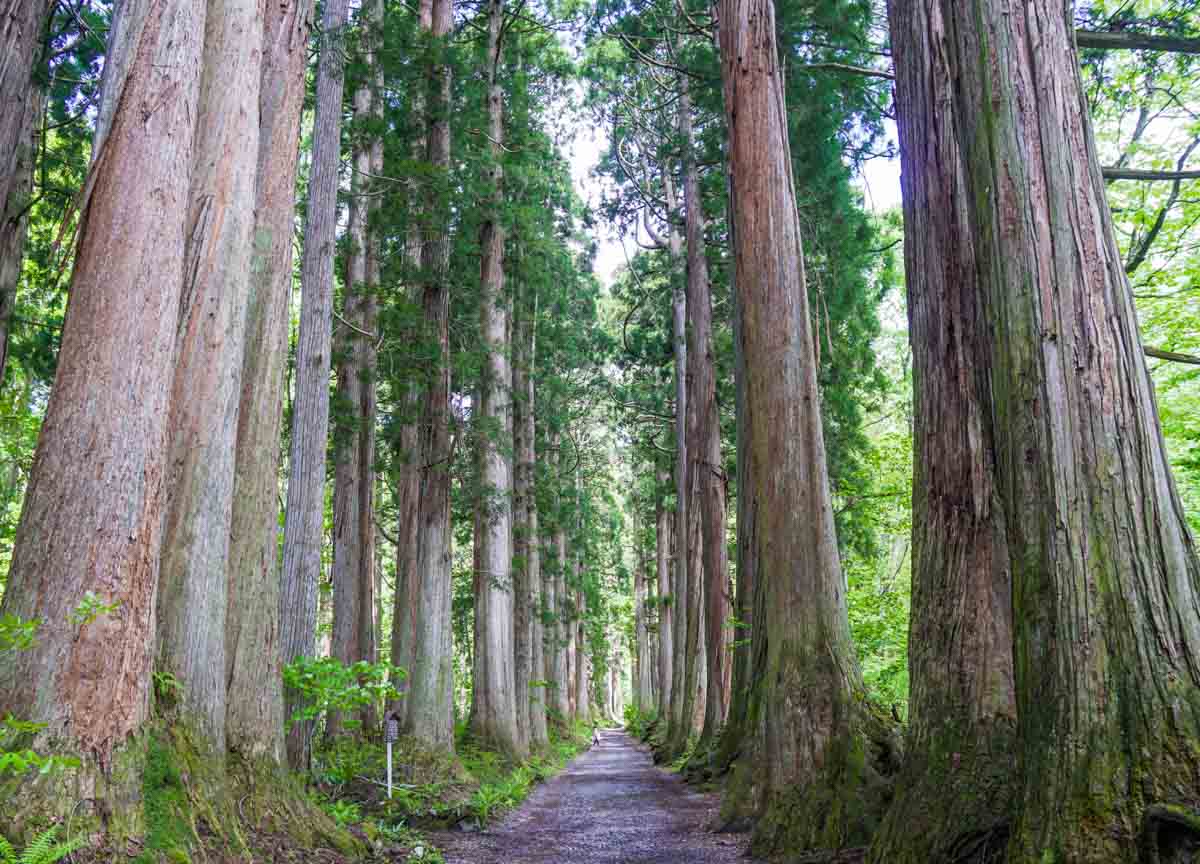 As I said, everything is nicely paved for you with signs erected every so often to keep you on the right path. "Safety is sexy" is my mantra, so I gladly welcome this over risking a sprained ankle down slippery slopes, tripping on loose gravel or crossing rivers over logs…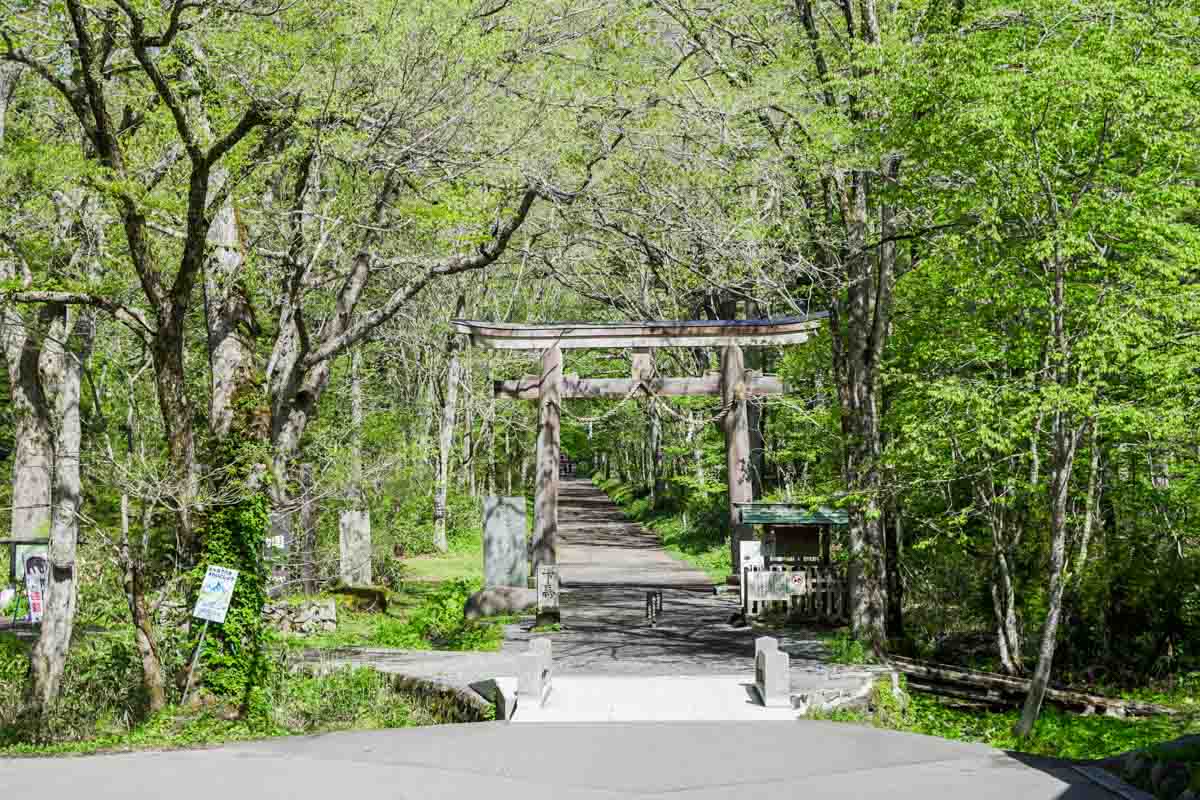 There's the Five Shrines Walk in Togakushi, a famous pilgrimage path that takes eight hours to walk from Nagano. For tourists though, there are many trails to take from beginner to expert, the latter of which goes all the way up to the summit of Mount Togakushi. It's so hardcore, you need to submit your proposed hiking plan before carrying on with it.
But if you're a normie like me, the beginner's trail is fairly easy — you can read more about in our Nagano itinerary.
3) The chance to experience ninja and samurai culture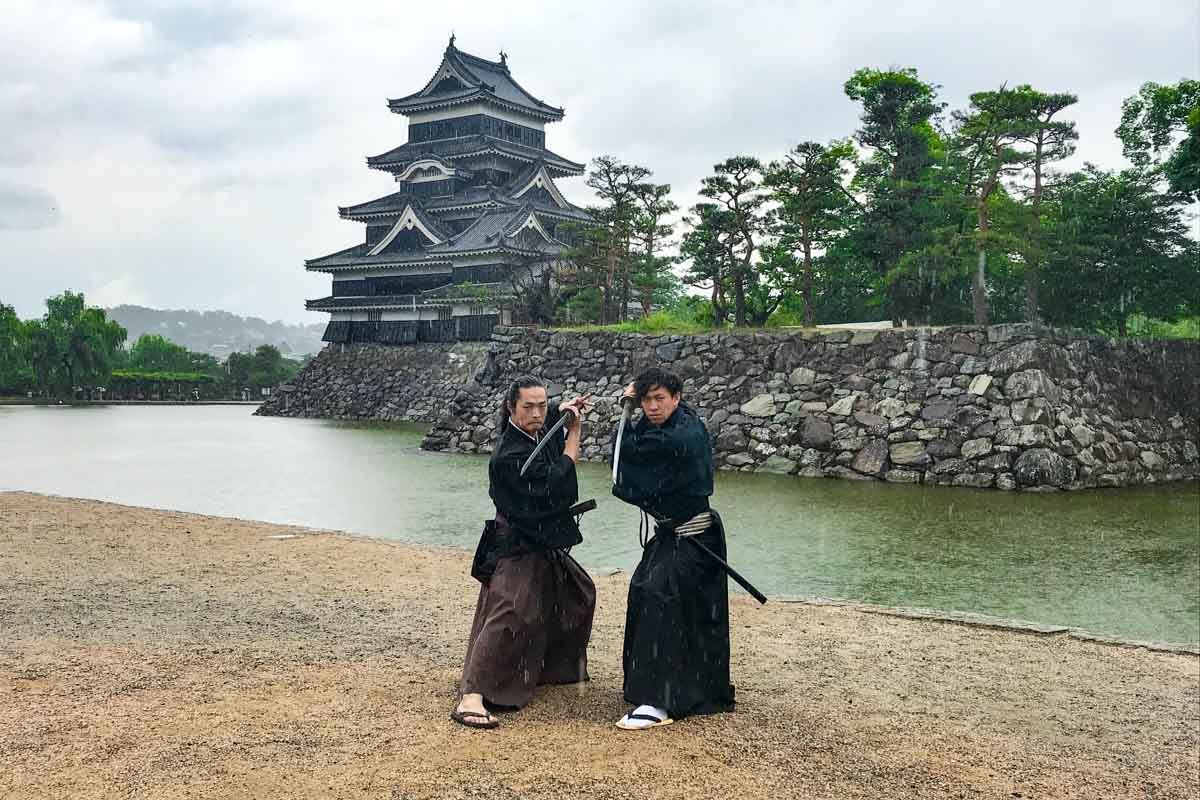 I'm not the type who cosplays, but walking around Matsumoto city in samurai wear made me feel pretty badass. As a castle town that's barely gentrified, the entire experience walking down the streets with traditional Japanese storehouses was truly an immersive one.
We rented our costumes from Hanakomichi where we could choose between the kimono, ninja costume or samurai hakama. We even got a special "passport" to claim gifts or deals from the nearby shopping streets. Neat.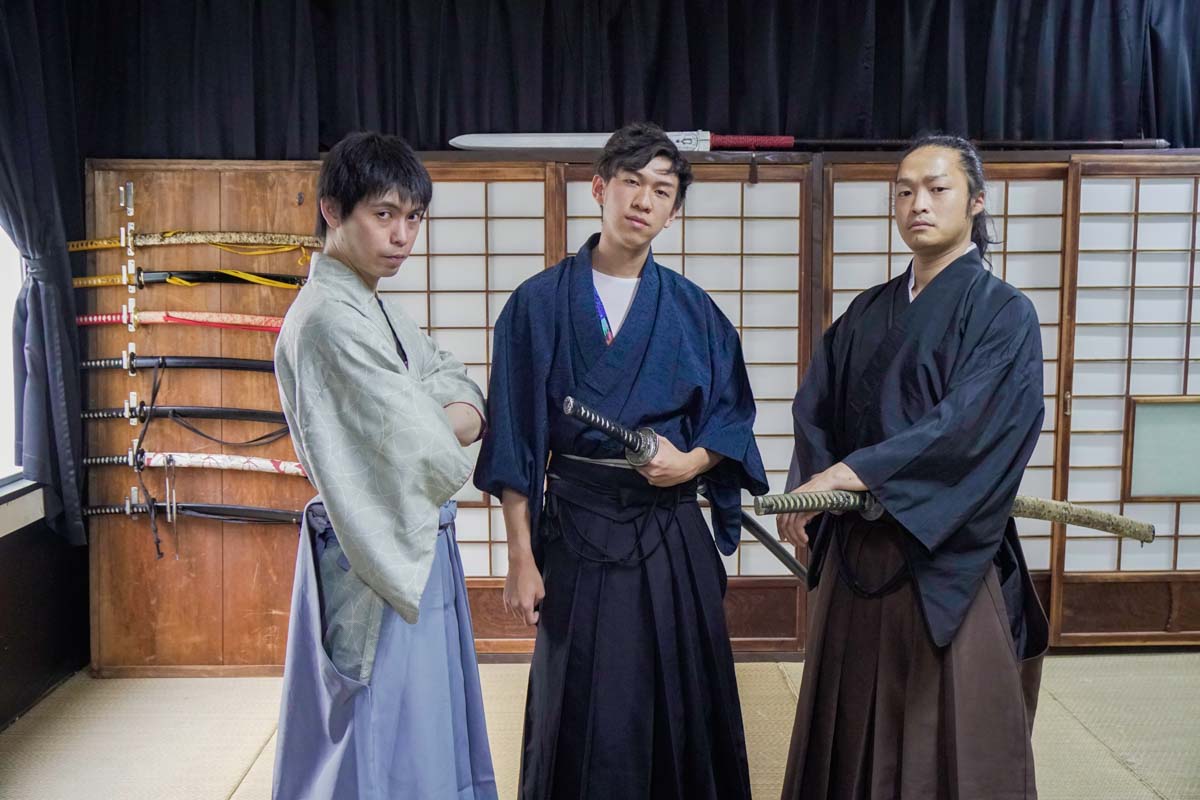 For the true badass experience, you can even learn a few sword-fighting techniques from instructors who just might pass off as actual fighters.
4) Glamping while feasting on wagyu beef, anyone?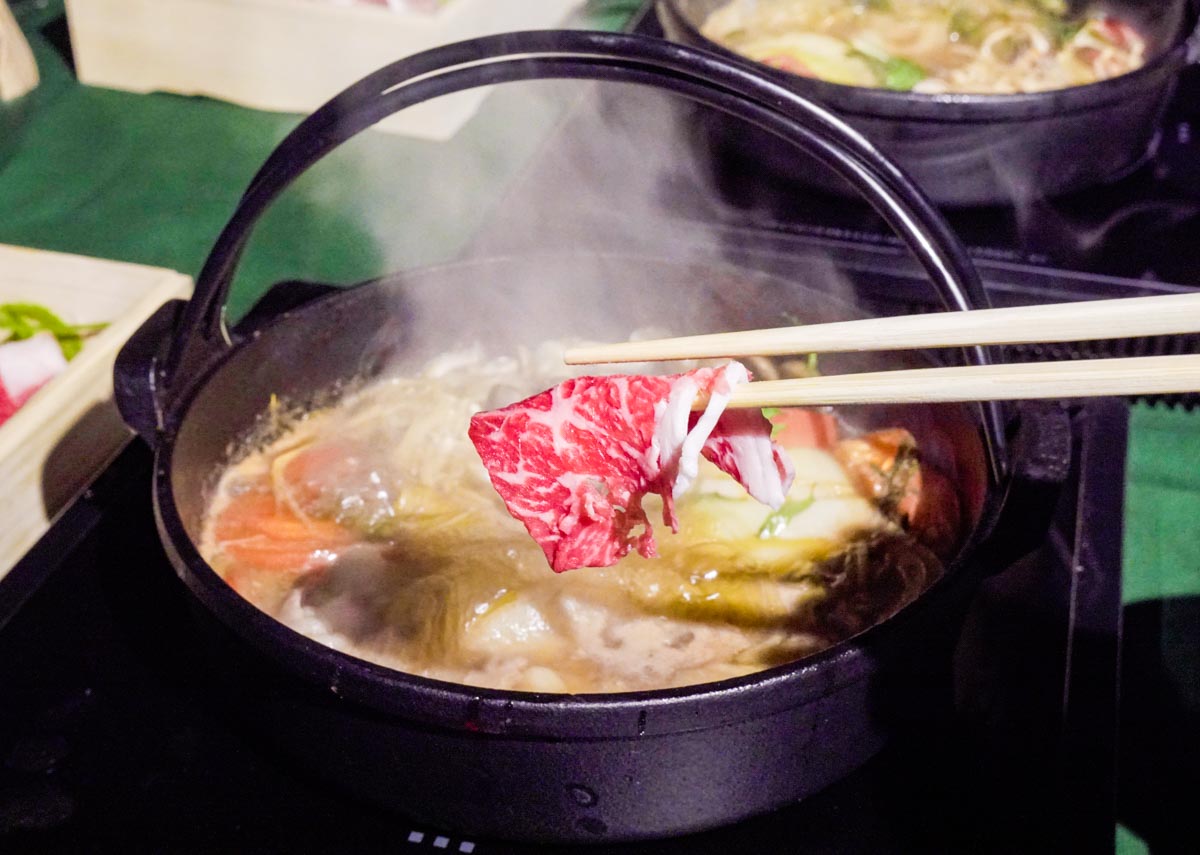 I went to wagyu heaven in Norikura. I can't verify this, but I was told the local Shinshu cows are fed apples!
We had this as part of an eco-glamping experience under the stars, literally in the middle of nowhere in the mountains of Norikura Highlands. This fancy four-course dinner treat (full menu here) only happens outside of winter, and is open exclusively to guests staying in Norikura and Shirahone Onsen only!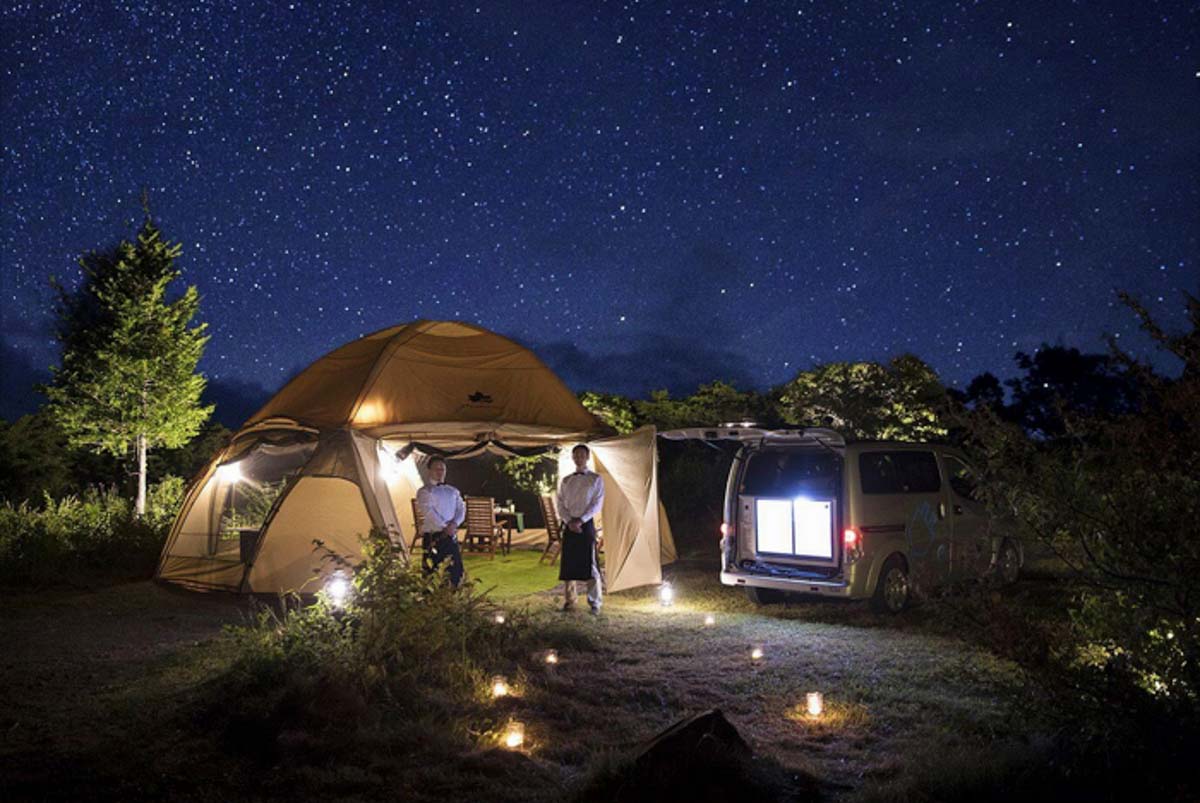 It's very popular among domestic Japanese tourists for an escape from city life, and supposedly under good conditions you can even see the Milky Way with your eyes. While that didn't turn out to be the case for us, I have to admit that the stargazing experience was really chill and relaxing (although we were freezing), and almost as dazzling as the night sky in the Sahara Desert.
On top of the lovely Japanese hospitality we received, this premium experience was one to remember — and probably romantic enough for marriage proposals 😉
5) See ice walls without visiting a Game of Thrones set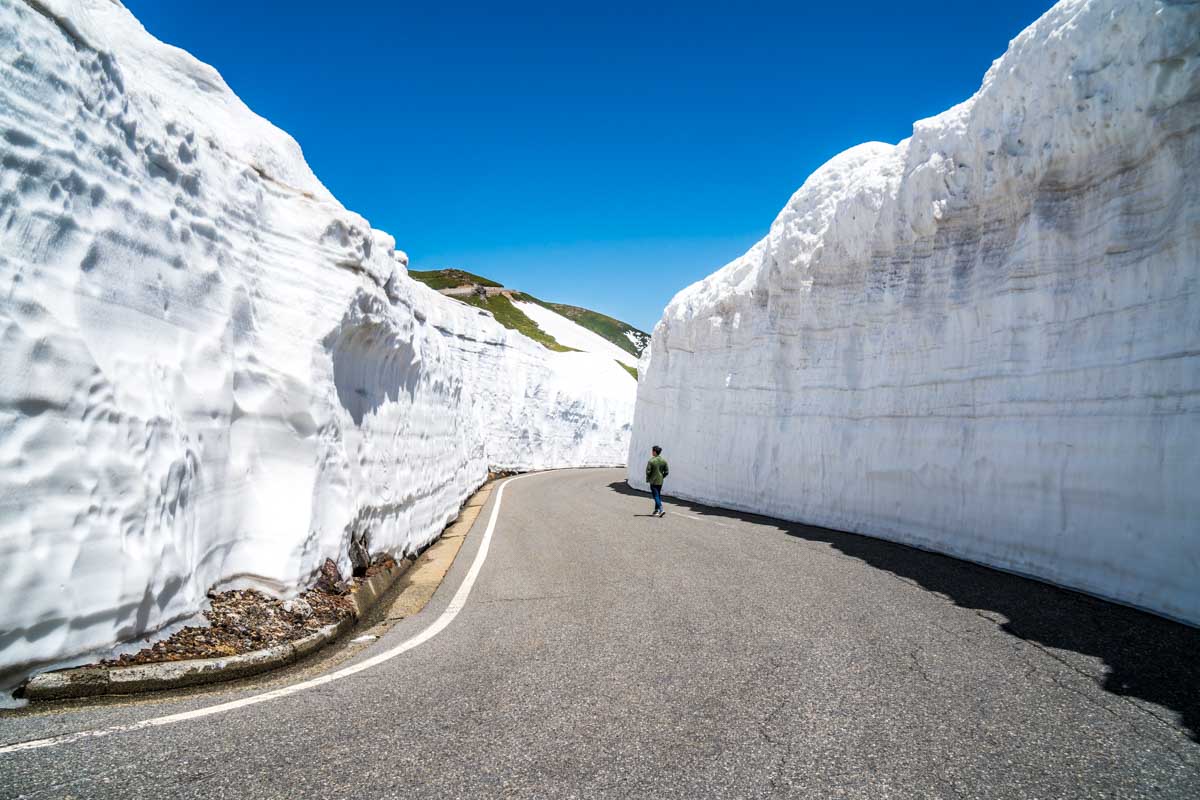 You won't have to take the black and become a crow just to see these Game of Thrones-esque ice walls. Only a bus can bring you that high up Mount Norikuradake, and is en route to a popular skiing spot in #7.
The best part (for vain millennials like us) is that the roads are empty most of the time, which makes it easy to take epic shots like the one above. As you might guess, the snow gets crazy up there during the winter, so it'll be impossible for you to get up there then.
6) Natural hot springs without the Hakone or Kawaguchiko crowds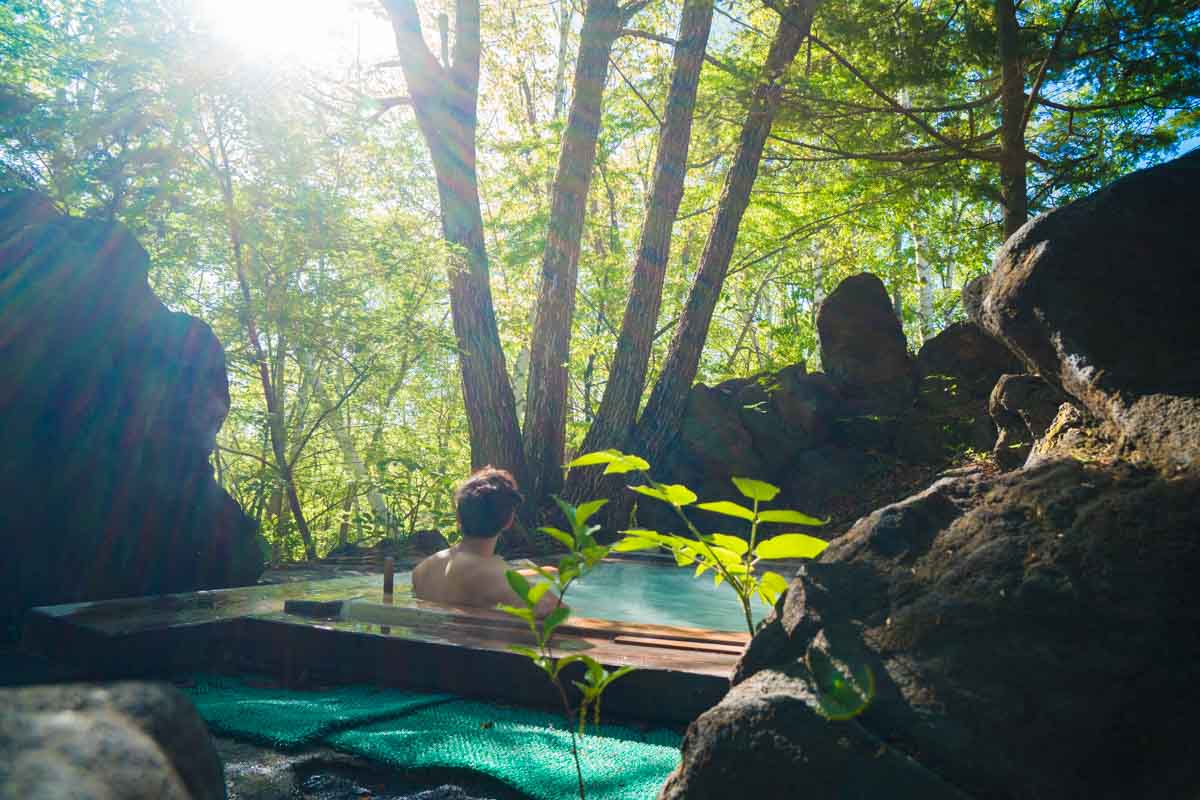 You can't miss visiting an outdoor onsen when you're in the boonies of Japan. Heck, I went every chance I had. Being high up in the mountains means being able to experience the chilly weather while relaxing in hot springs that'll warm you up for hours!
If you're the shy type, guesthouses like Guesthouse Raicho have private outdoor onsens — guests can reserve 30-minute slots at the reception. That's something you'd rarely expect in establishments hosting backpackers! But for what it's worth, even when I stayed at Kamikochi Lemeiesta Hotel, I was the only one in the communal onsen when I visited later in the night.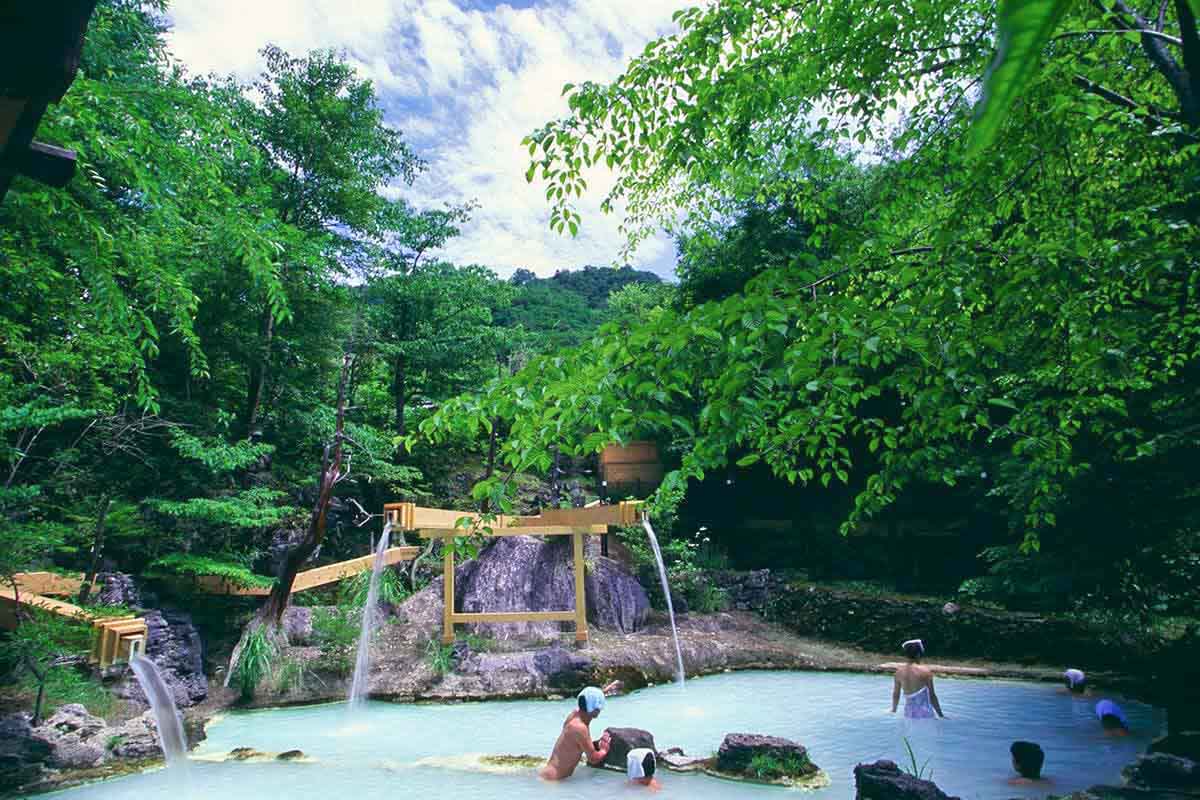 Another thing you can experience in the countryside — mixed-gender onsens! You can't find this in cities since the hot springs are typically artificial and clear (and are hence inappropriate for mixed genders).
Awa no Yu in Nagano's Shirahone Onsen is most popular for its milky-white waters caused by natural carbon in the ground, and because it's opaque, all genders can bathe inside since you won't be able to see beneath the surface.
Supposedly, bathing for three days here staves off colds for three years — better than an apple a day! 😉
7) Skiing even in the summer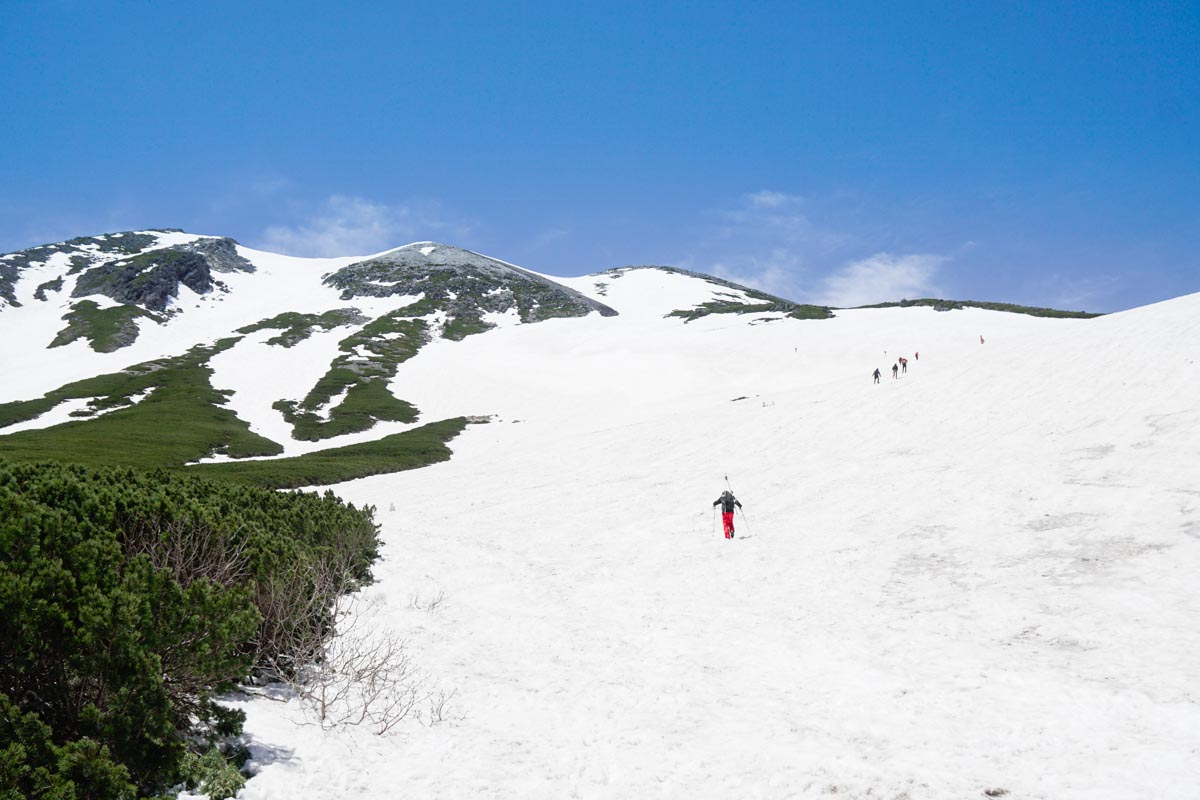 No more squeezing at Hokkaido or Tochigi ski resorts! We were surprised to see people all geared up in winter ski gear as we were heading up Mount Norikuradake by bus — in end-May! I guess Snow City wouldn't be the only place you can experience snow outside of winter now.
8) Affordable kaiseki meals with local produce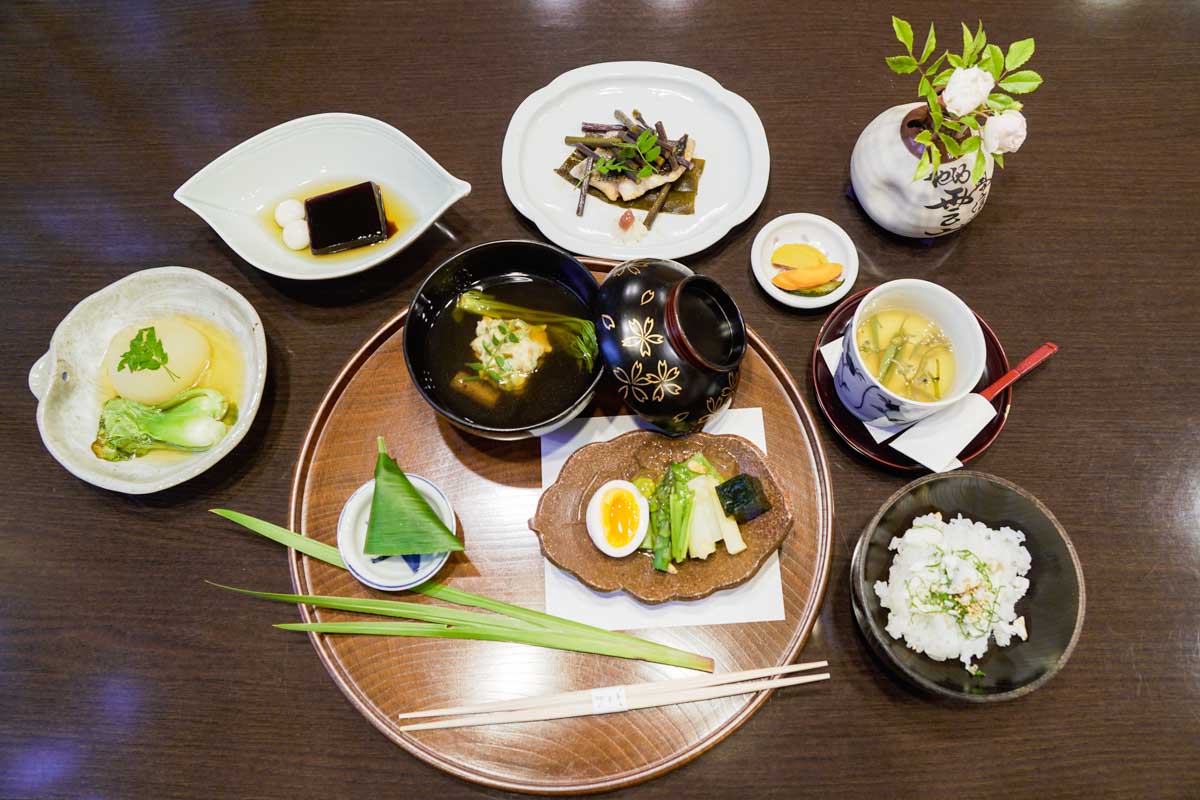 Nagano has become known for several famous foods from soba to Oyaki dumplings, but what you can expect at kaiseki restaurants here are loads of fresh mountain vegetables. I kid you not, I literally saw the vegetables I ate the day before, growing in the grass along a hiking trail I went on.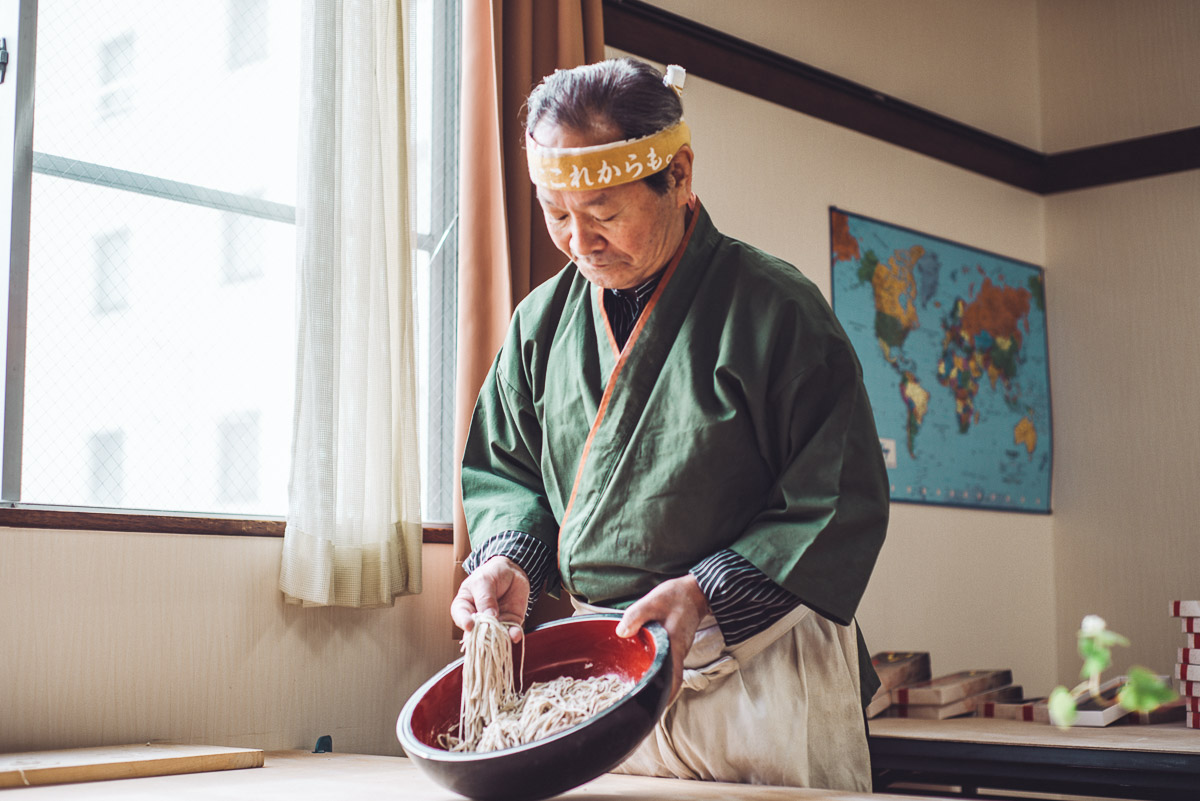 The region's also very proud of their soba, being home to one of Japan's "big 3" sobas — the Togakushi soba. That said, get the full experience of making and eating your own soba under the tutelage of soba masters in Matsumoto, with schools like Takagi. Read more in our Nagano guide!
9) A different look with every season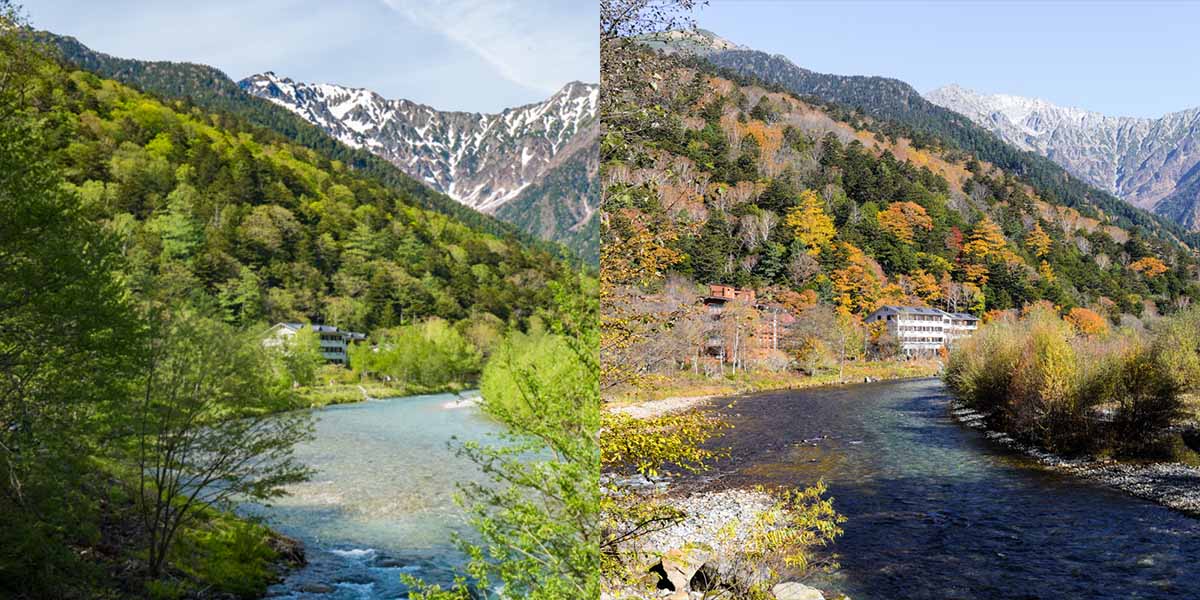 Be it vibrant greenery, radiant sakura or golden autumn foliage, visiting Nagano in the autumn is different from visiting in the spring, and every scenic spot is worth visiting at least twice (over different seasons).
The Matsumoto Castle grounds, for example, has over 300 cherry blossom trees and becomes a bustling hanami spot during sakura season. In the autumn, the grounds exhibit other flowers instead, like chrysanthemums.
And of course, around the Japanese alps in Kamikochi, you get to enjoy a different scenery as well.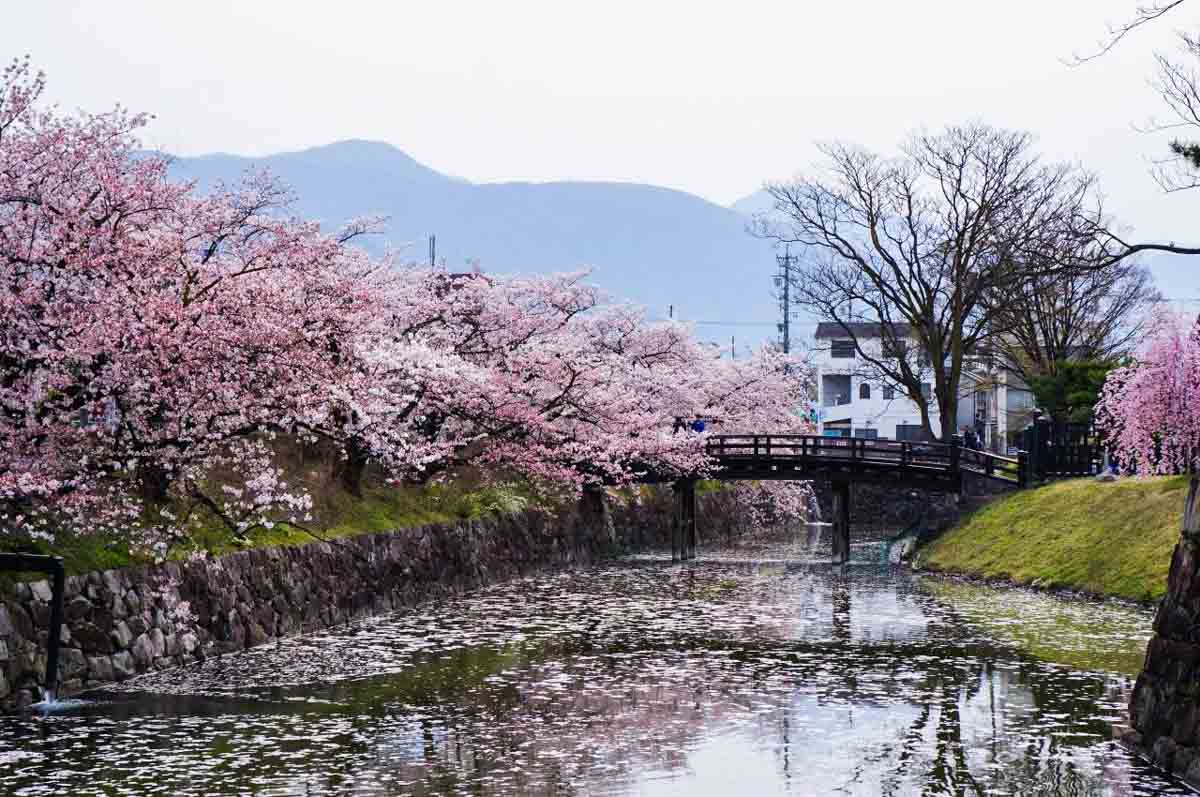 Read also: Ultimate Cherry Blossom Japan Guide — Everything you need to know
10) It's an easy pitstop for your Japan itinerary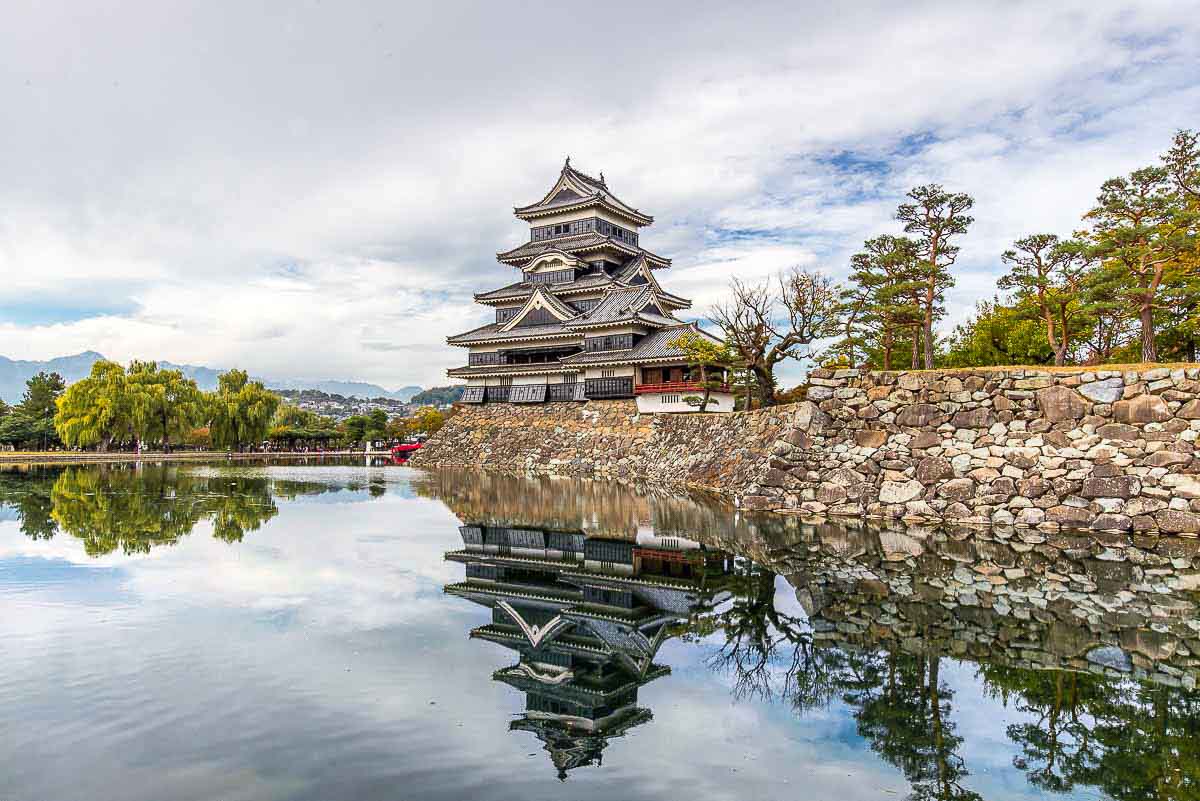 Nagano Prefecture's located right smack in the middle of Japan. It's only three hours from Tokyo, five hours from Nagoya, and six hours from Osaka/Kyoto, and you can even take overnight buses to save you a night's accommodation. To help with your trip planning, check the timetables here.
That makes Nagano a perfect stopover destination if you're planning an inter-city Japan trip.
11) A temple with deeper history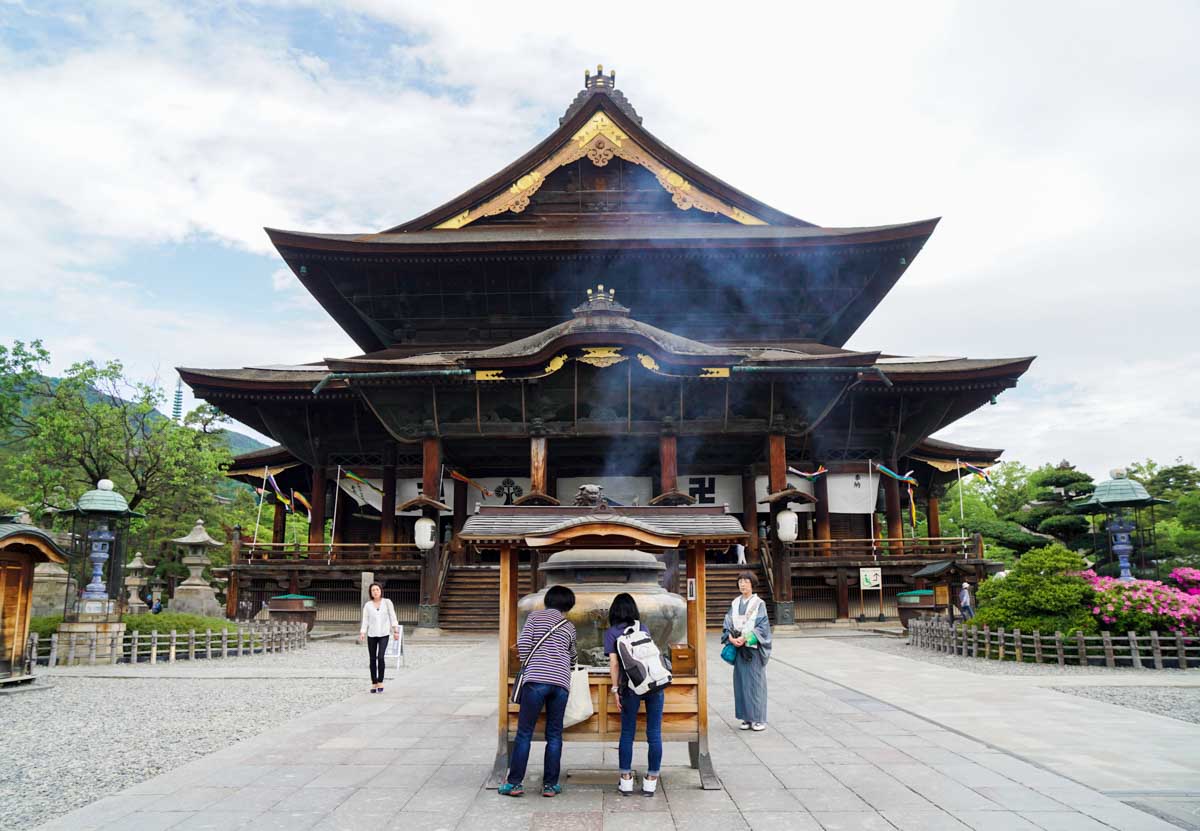 Zenkoji Temple is arguably Nagano's most famous place of worship, with a religious significance that's unparalleled. It's no secret that this temple houses Japan's first ever Buddhist statue brought from India, but the true secret lies in where it's hidden. Nobody knows, and even its replica is hidden from sight except every six years, when it gets paraded in an elaborate ceremony.
What made this temple a highlight for me is seeing residents going through the rituals — rubbing smoke from the giant incense pot over themselves for good fortune, or touching a statue of Binzuru to heal body pains.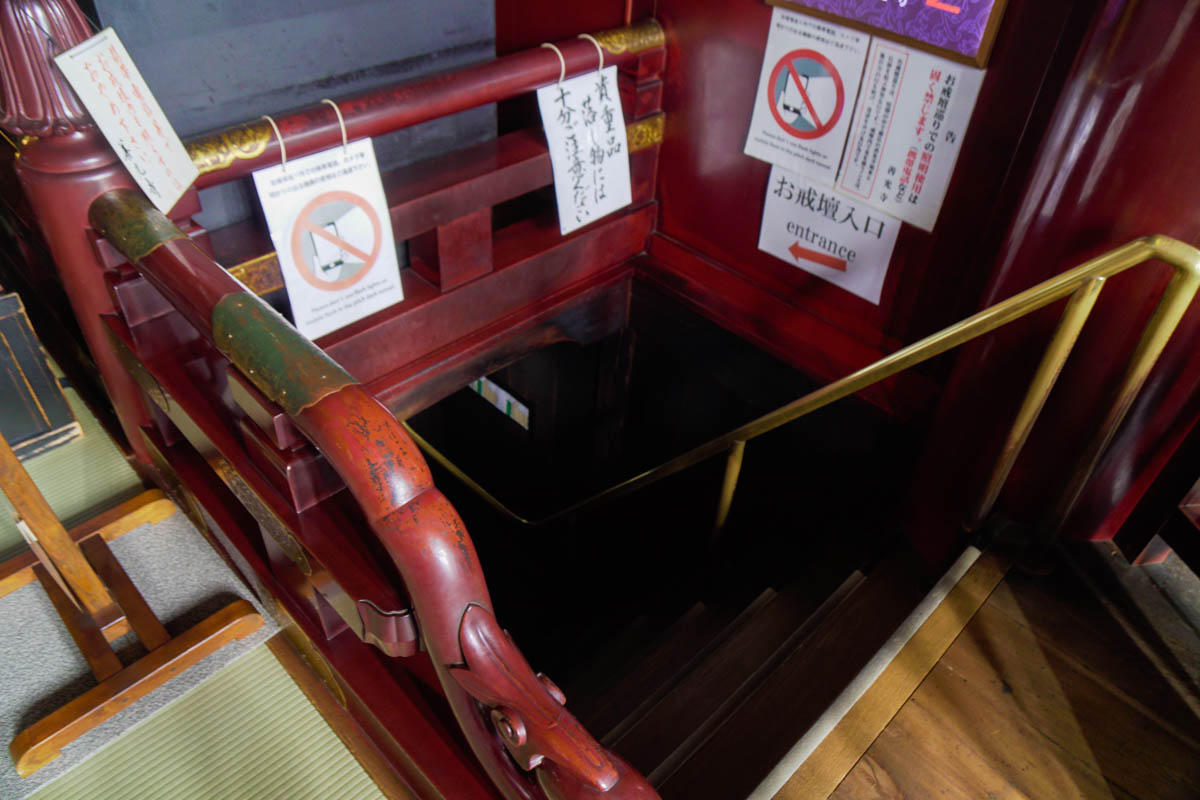 Inside the main hall, a pitch-black tunnel runs under the main altar where a key is hidden out of sight — you have to feel your way through to touch it, and doing so promises you an afterlife in paradise.
12) Nagano people live the longest in Japan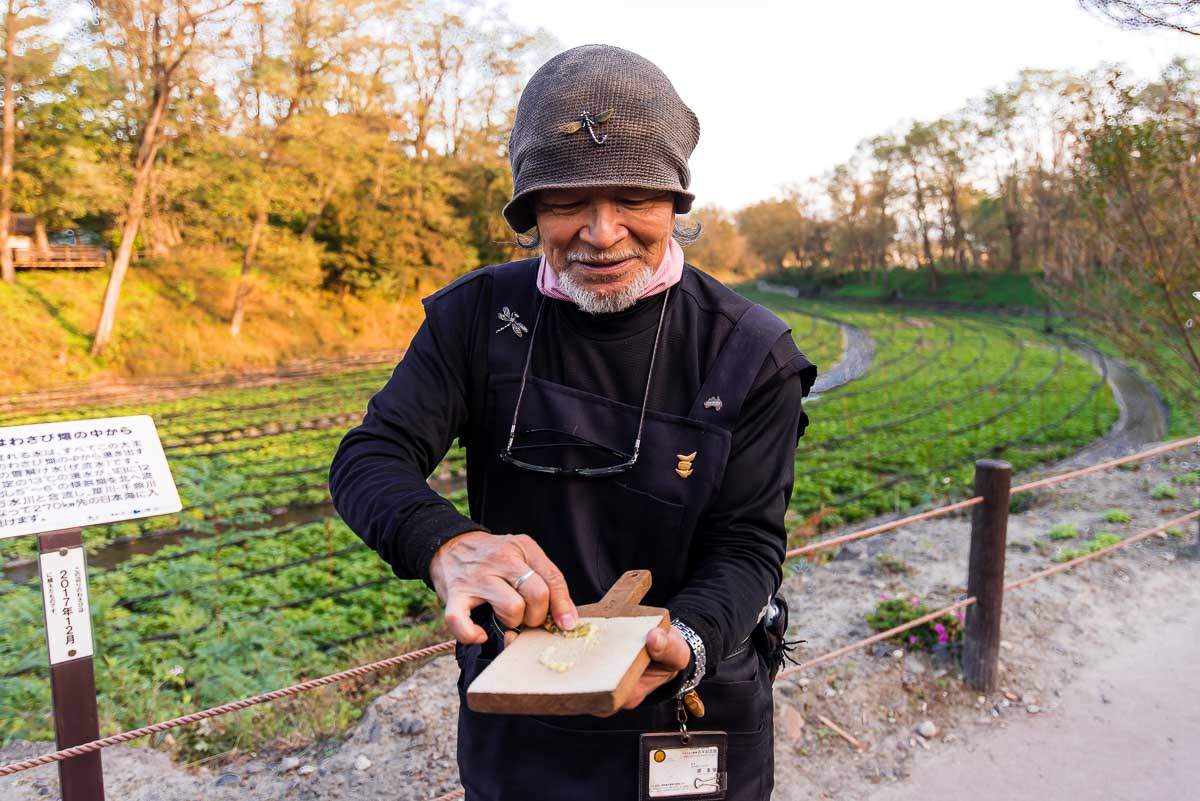 The Japanese are already world-famous for their longevity, but Nagano emerges top of the list out of all 47 prefectures — 87.7 years for women, and 81.8 years for men. What's the secret?
Maybe it's the alpine air. Maybe it's the fresh vegetable-laden diet. Maybe it's the laidback lifestyle. Maybe it's the wasabi (Nagano produces 90% of Japan's wasabi). Maybe it's Maybelline. If you don't go, you'll never find out.
13) It's a countryside you can actually get around by bus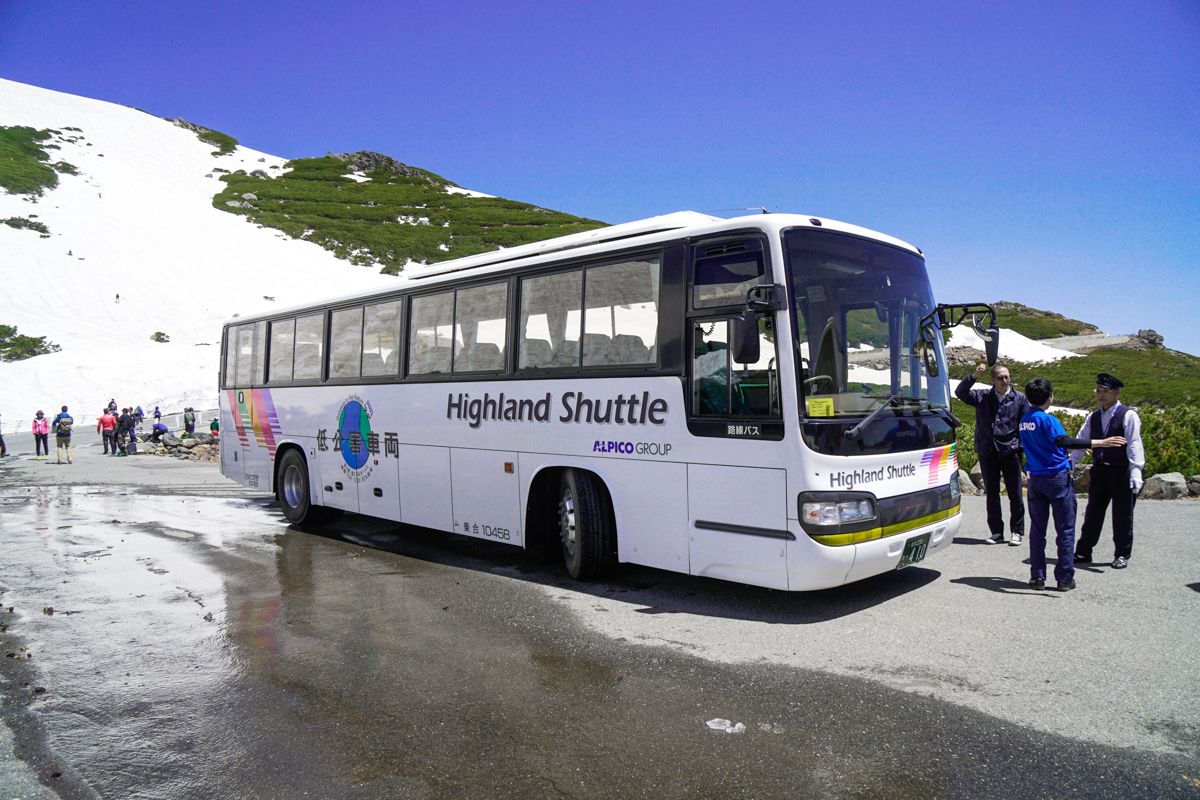 Good news if you don't know how to drive, because the best of Nagano's countryside is in fact, best experienced by bus.
Usually we'd do road trips for attractions like these, but thanks to the government's efforts to control visitor populations and preserve the immaculate nature, they've literally banned private cars from entering places like Kamikochi and the Norikura ice wall. The only economical way to get there is via bus.
ALPICO's bus services can take you to all the best spots — from the best viewpoint in Kamikochi at the Taisho Pond to the Mount Norikuradake summit, which is also Japan's highest bus stop. Their buses also take you to the start of the Five Shrines Walk in Togakushi!
Save on transport costs when you purchase an Alps WIDE Free Passport for unlimited bus and train travel in Kamikochi, Norikura, Matsumoto and Takayama. From two to four-day options, the pass can more than cover your commutes without the hassle of paying cash on board (you can't use Suica cards there).
Sadly, almost every Japanese countryside seems to get relegated to ski-only territory in everyone's headspace, but this sentiment couldn't be further from the truth in this landlocked prefecture.
Nagano — more than a winter destination!
My favourite part about Nagano is the fact that all the nature spots are conveniently accessible via public transport. And they're not even that excessive about making everything touristy — no matter how popular Kamikochi is, there's a limit to how many hotels or souvenir shops are allowed to open there. As someone too used to capitalism, I found this pretty interesting.
If you like what you see, find out how you can put it all together in a one-week itinerary!
When do you plan to visit Nagano? Share with us your experiences in the comments!
---
This post was brought to you by ALPICO as part of a media familiarisation trip.
For more travel inspiration, follow us on Facebook, Instagram, and YouTube.
View this post on Instagram