Happening on 2 Feb 2021 at 2PM and limited to the first 500 bookings! Book a staycation on the Agoda mobile app and earn 50% AgodaCash rebate to spend on a second trip.
Time to book your dream staycation! If you haven't already planned your staycations, you're in for a treat.
Mark your calendars, because Agoda's 2.2 Flash Sale is happening on 2 Feb 2021 (Tue) at 2PM.
Whether it's a last-ditch attempt to impress your boo on Valentine's Day (we won't tell), a much needed escape from prying relatives during the Chinese New Year weekend, or a fun mid-week away with friends, staycations are always a welcome distraction. To sweeten the deal, there are no limitations on the travel dates so you can book staycays for other long weekends in 2021!
Read also: 2021 Singapore Long Weekend Guide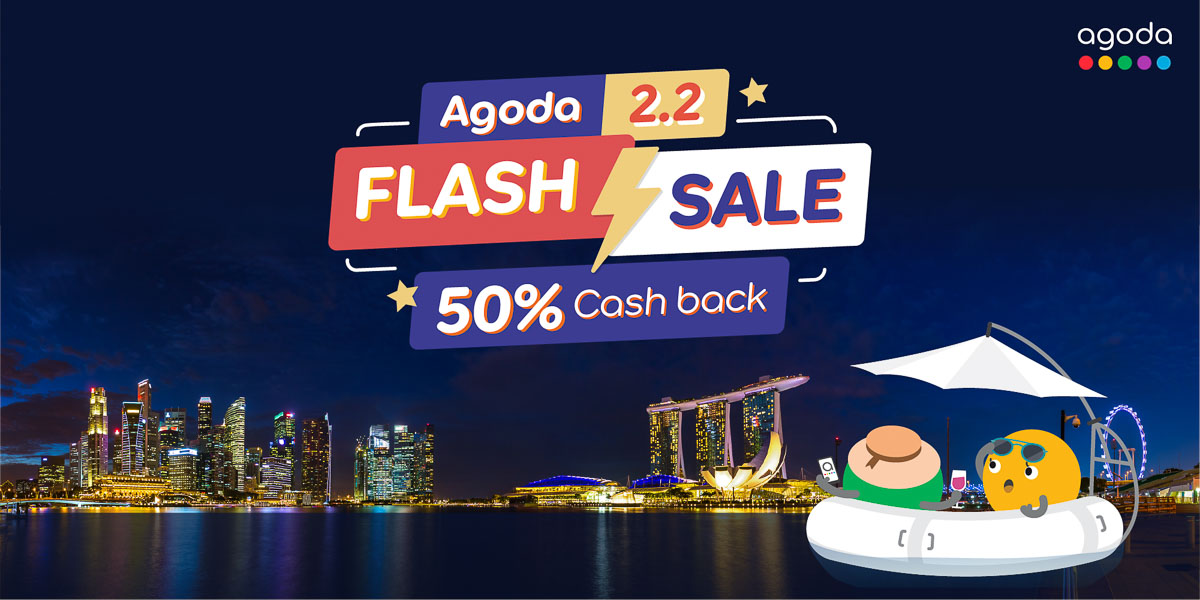 How does the deal work?
1) Download the Agoda mobile app and set up an account — if you haven't already done so.
2) On Tuesday, 2 February 2021 at 2.00pm, you'll see a pop-up saying "Agoda 2.2 Flash Sale is now on". This will remain on the app until all 500 bookings are redeemed. Once you select a hotel on the booking page, you will see "Get back $X AgodaCash".
3) At the end of your stay, make your next booking within 30 days — you will get a 50% rebate in AgodaCash (up to $500) to offset your next booking. This will be credited to your account where you can easily search for your next great escape!
The best part is, there're no limitations on the travel dates 👍🏻
Check out the FAQ below for more details on the terms of use.
All staycation-approved hotels on Agoda are eligible for this deal
Agoda has hundreds of properties listed in Singapore to suit every occasion. Here are some hotels on Agoda that got us scrambling to book: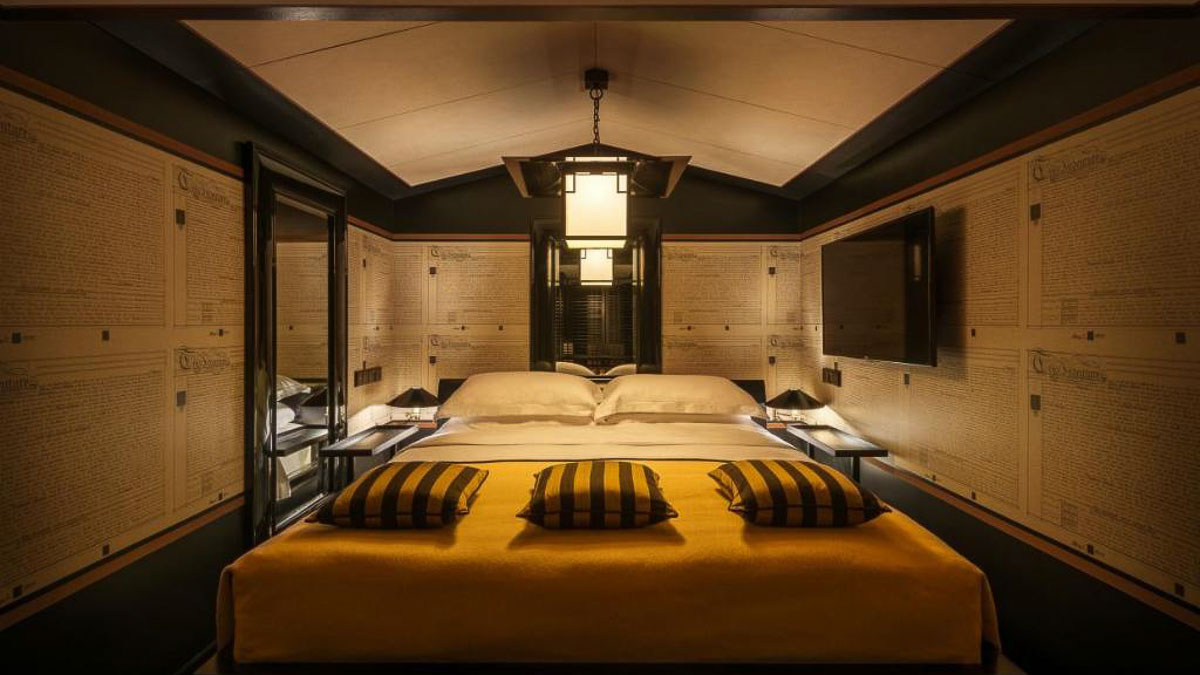 Photo credit: Agoda
Trendy couples will love Duxton Reserve (from ~S$350/night). Situated in the vibrant district of Tanjong Pagar, this boutique hotel features a mix of Chinese, Malay and European design elements.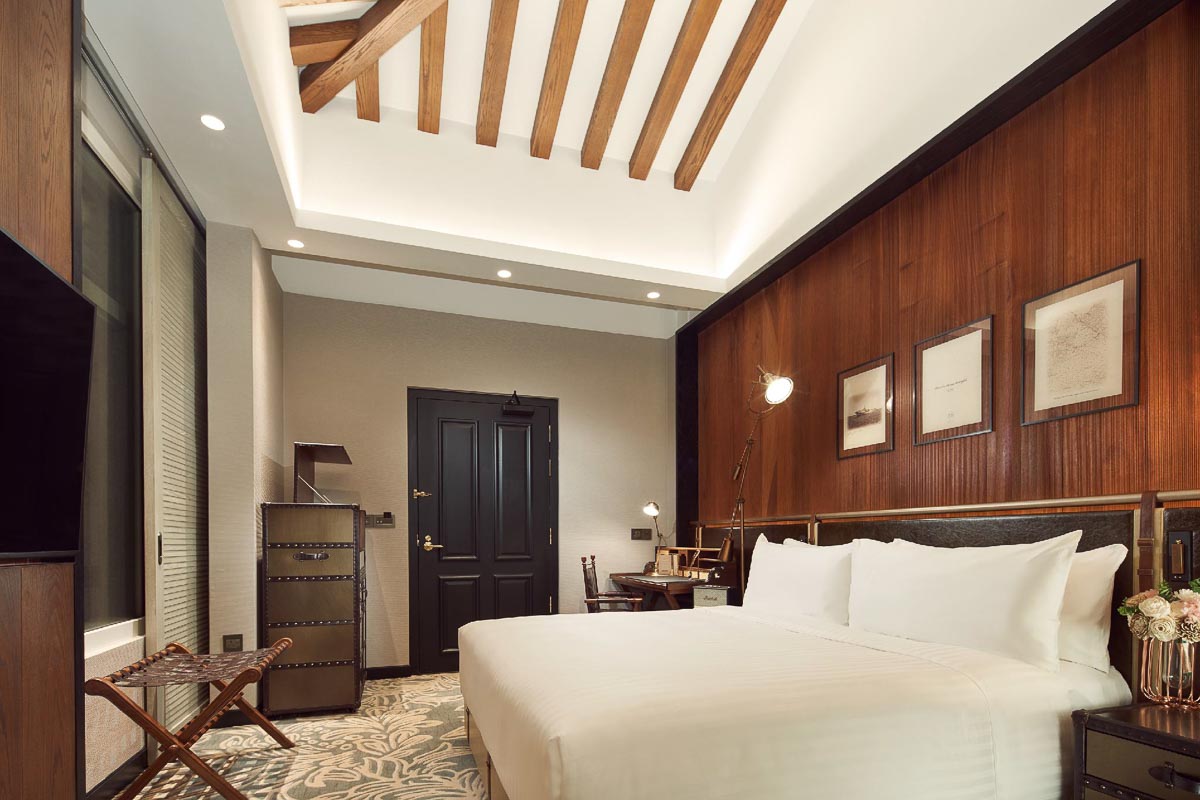 Photo Credit: Agoda
Or perhaps a staycay in Sentosa has always been on your local bucket list? The Barracks Hotel (from S$671/night) is a snazzy way to usher in the year of the Ox! The hotel's edgy interior leaves little reason for you to wander out of the property. From chic art to statement pieces, it will be an inspirational and creative experience to kick off the new year.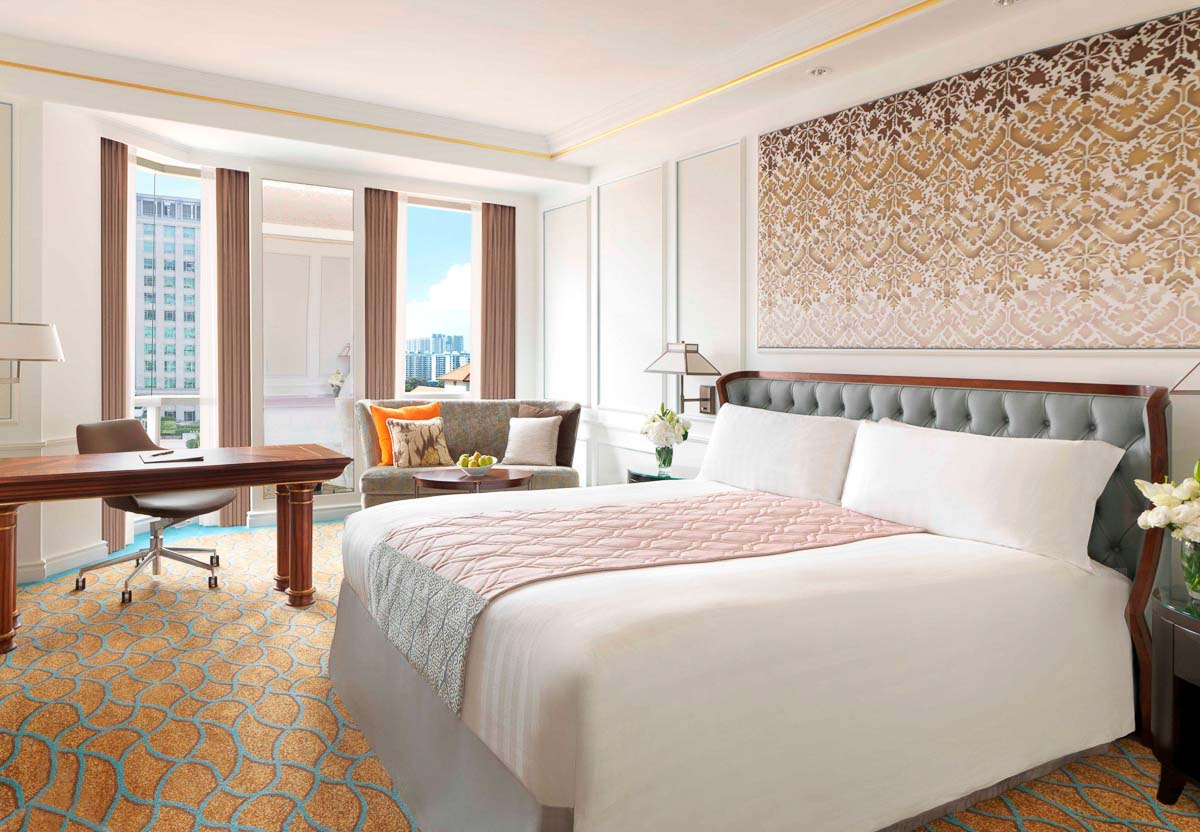 Photo credit: Agoda
InterContinental Singapore (S$320/night) is located in the heart of Singapore and known for its luxurious interiors. If you want to escape the shopping crowd, the hotel is still close by cultural spots like the National Design Centre and Arab Street. Food and shopping options too are aplenty.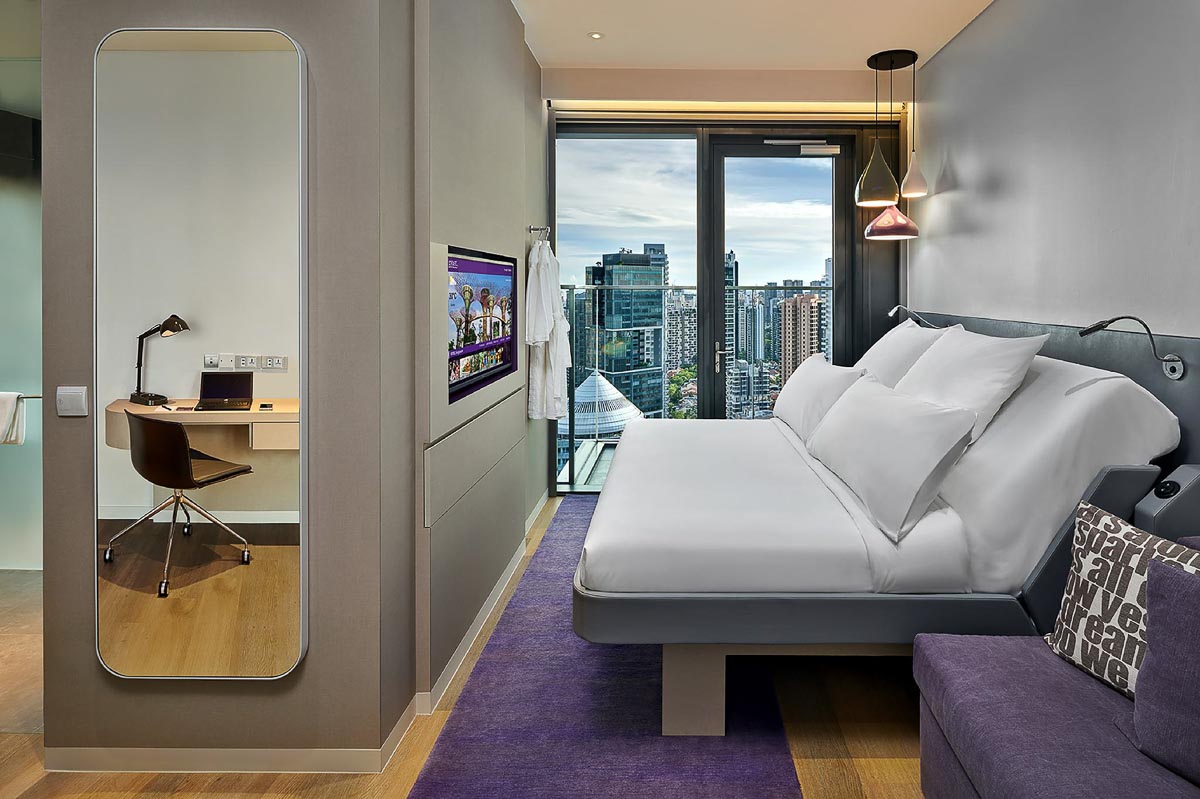 Photo Credit: Agoda
Yotel Singapore Orchard Road (from S$153/night) is perfect for a fun couples' retreat or a getaway with your besties. This boutique hotel screams youthful, backpacker vibes, with its neon signs and futuristic details.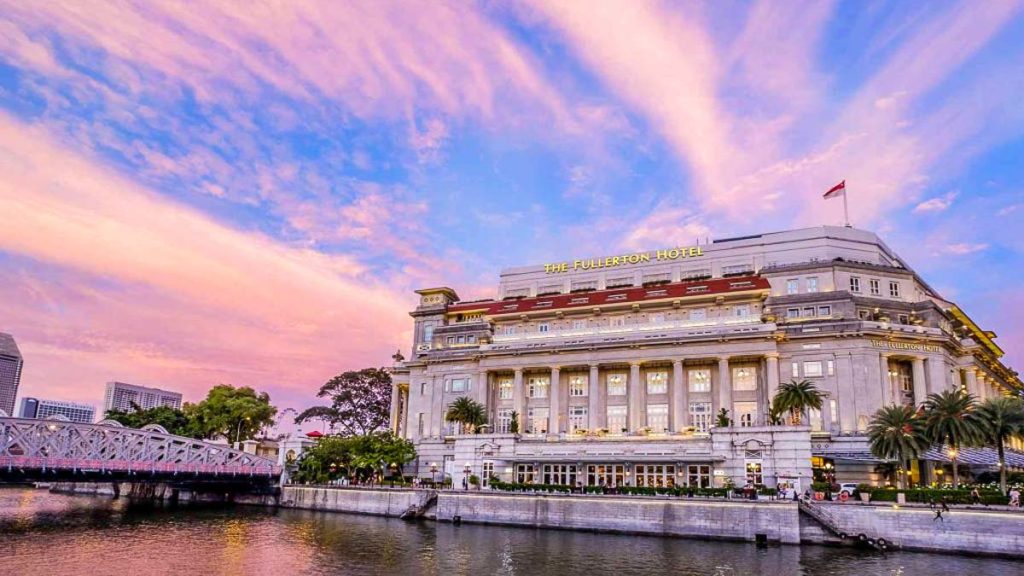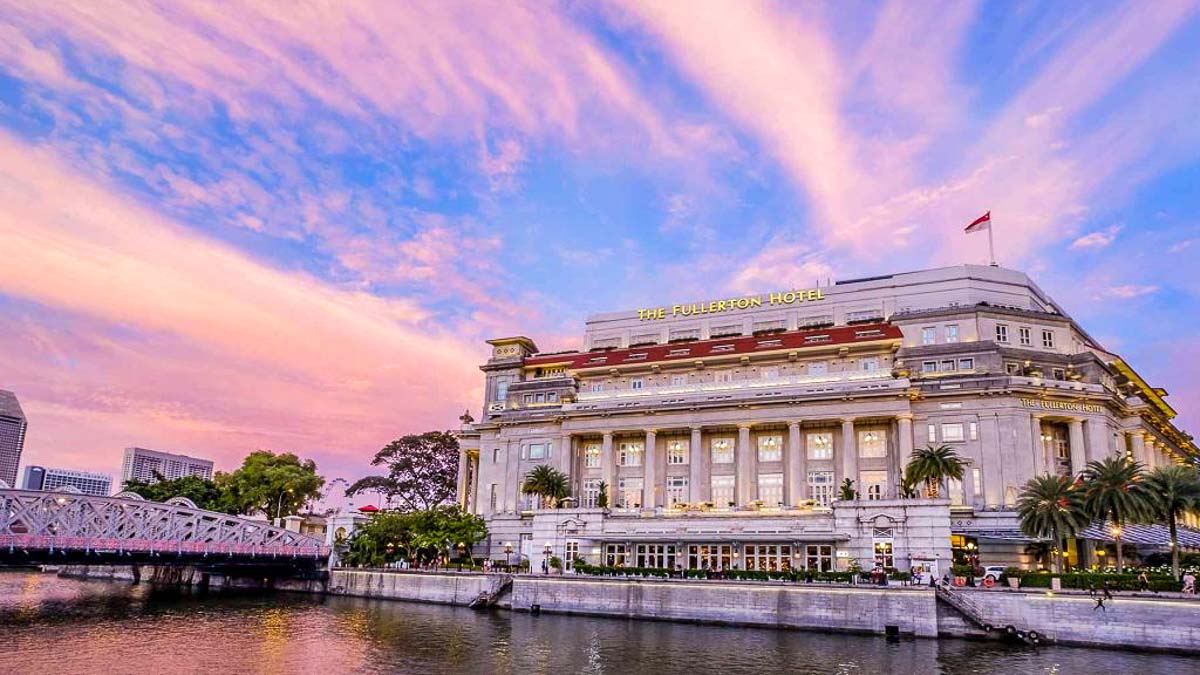 Photo Credit: Agoda
For pure indulgence, immerse yourself in the peaceful tranquility that surrounds Fullerton Hotel Singapore (from S$330/night). Given its outstanding amenities — from its top-notch restaurants to their popular Fullerton Hotel Spa — there's almost no reason to leave the estate. What's more, knowing you will receive 50% AgodaCash rebate, means you can afford to spend a little more on pampering yourself.
Frequently Asked Questions (FAQs)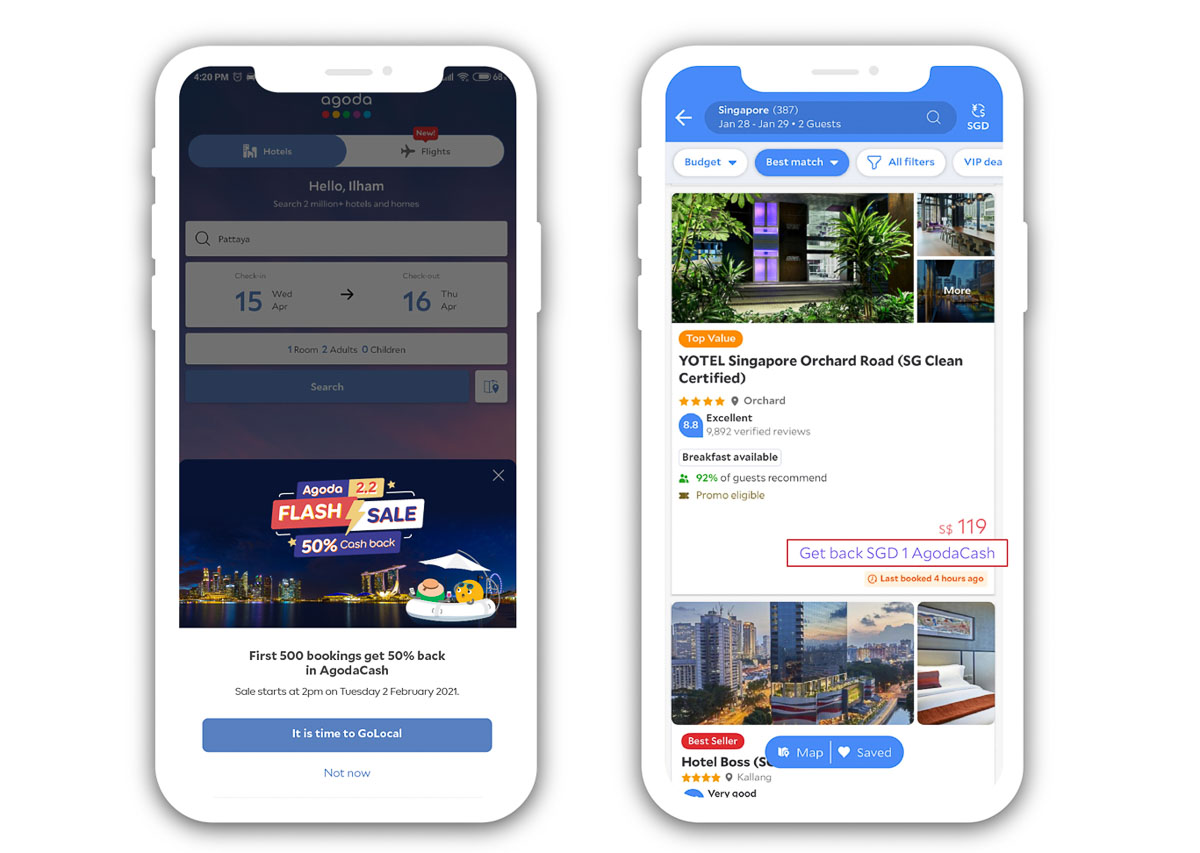 1) How will I know if I'm one of the first 500 bookers?
On the search and booking pages, if you see AgodaCash value at 50% off your quoted booking rate, you're one of the first 500! There will also be an in-app pop up to notify you that the sale is on if you are one of the first 500 customers.
2) What are the eligible staycation dates?
There are no limitations on travel dates! 🥳 You could even book a staycay for Christmas!
3) How will I receive the cashback?
Upon check-out of your first booking, sign-in to Agoda's mobile app and you should see an AgodaCash rebate (up to S$500) in your account.
4) When must the second reservation be made?
The next reservation must be made within 30 days of the first booking's check-out. For example, if your staycation is booked from 1-5 Dec 2021, you should confirm your next booking before 4 Jan 2022 2359hrs.
5) What if I don't see my AgodaCash in my account upon check out?
Eligible redemptions may take up to seven days upon checkout for the AgodaCash to reflect in the account.
6) Can the rebates be used on overseas hotels?
Rebates are only eligible for local staycations. With so many interesting hotel concepts in Singapore, it's a great time to explore and support local hotels!
7) Any other terms and conditions?
This deal is limited to one redemption per user.
Full terms and conditions at https://www.agoda.com/sgflashsale
Agoda's 2.2 Flash Sale
Book Your Next Staycation on Agoda's Mobile App on Tuesday 2.2 at 2PM for Double the Travels and Fun this 2021!
Agoda always has value deals on a huge variety of hotels. Plus the app is easy to use, with detailed reviews to help you make your decision.
Remember: 2 Feb 2021 (Tue), 2PM — set an alarm on your phone so you don't forget!
Featured image credit: InterContinental Singapore Robertson Quay
What are your favourite hotels in Singapore for a staycation? Share with us in the comments!
---
This post is brought to you by Agoda.