I imagine it's only time before Sham Shui Po is on everyone and their mother's Hong Kong itinerary.
I've been daydreaming up a Hong Kong itinerary for a grad trip with friends.
With little time and budget (as we're broke students), our priority is to go somewhere that captures Hong Kong's essence 🇭🇰 If the whole country (food, culture, attractions) were to be condensed into a singular location, where would it be? Contrary to popular belief, tourist spots are rarely a good representation, considering how authenticity slowly chips away with the repeated touch of outsiders.
So, it was miraculous chancing upon Sham Shui Po. Just 15 minutes away from the famous Mongkok, Sham Shui Po also promises the full Hong Kong experience, and then some. There's even heritage and art for the cultural sponges 🎏
It's true Sham Shui Po is only 9.48km2 (comparable to Singapore's Clementi, which is 9.49km2). But underneath its unassuming reputation, the little district has so much to offer… Naturally, it's also less smothering than Mongkok (which literally translates to "crowded corner" in Cantonese).
Navigating this quintessentially Hong Kong neighbourhood may be a daunting endeavour. To make it simpler, I composed a wishlist. Here are the must eat-see-and-dos of Sham Shui Po 😸
1) Pick up a Digicam among Early 2000's Electronics Galore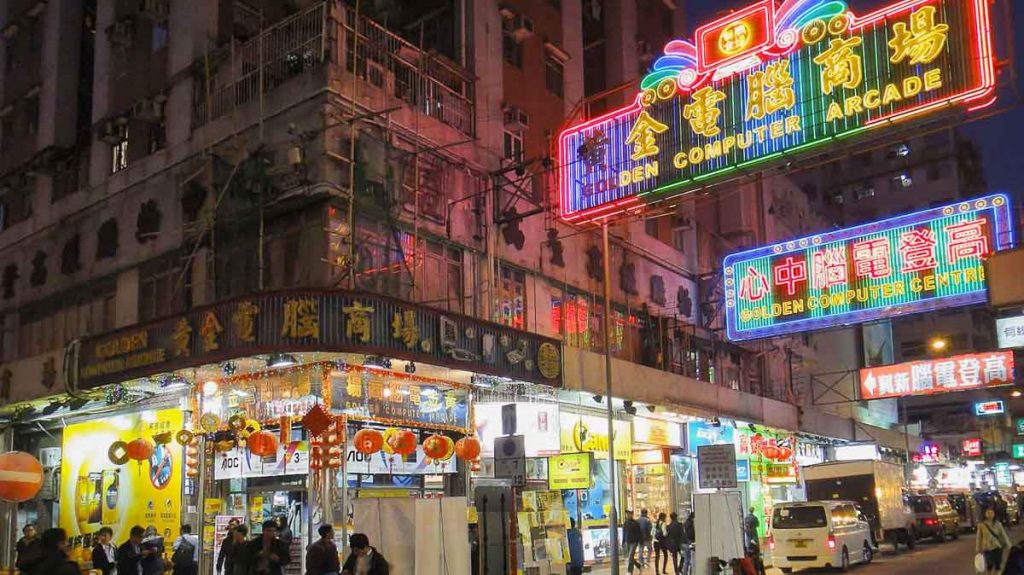 Photo credit: HK Arun via Wikimedia Commons
Even if vintage devices are not on your shopping list, it'd be fascinating to be surrounded by such an endless supply of electronics — an experience akin to being transported into another world.
And I know I'm not the only one itching to jump on the digital camera hype. If the retro trend has also captured your heart, come satisfy your longings at Sham Shui Po's conglomeration of discounted electronics.
There are two main technology troves in Sham Shui Po: Golden Computer Centre and Arcade, (a mall) and Apliu Street Flea Street (an open-air market).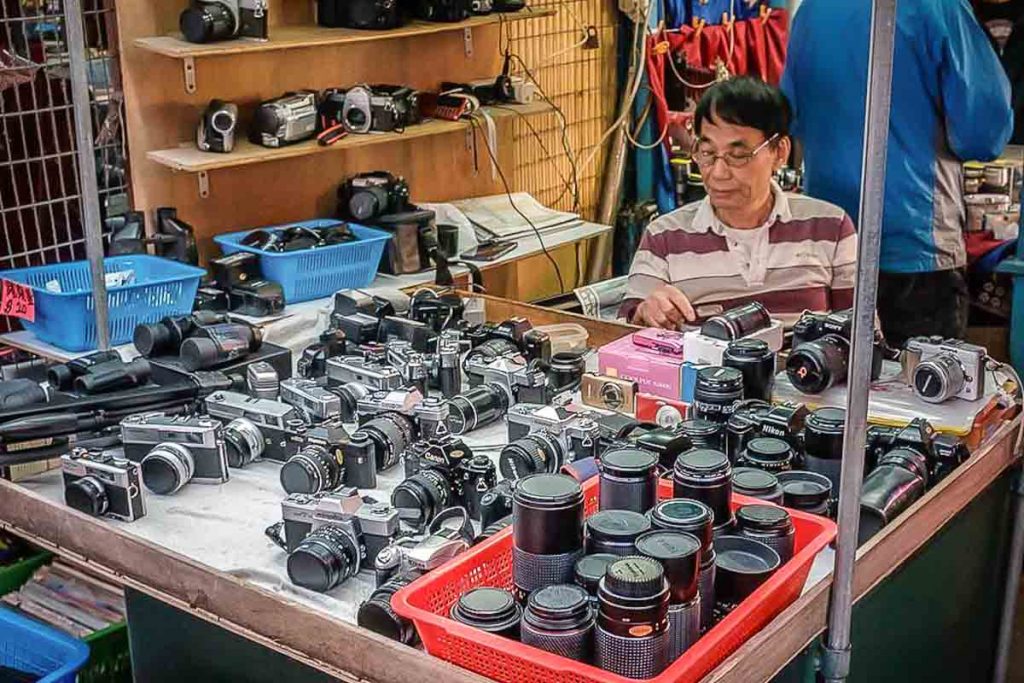 Photo credit: @ronnie.angth via Instagram
The majority of items are second-hand, hence their friendly price tags. But there are also modern products in store.
If you search hard enough, I'm certain you could find any gadget imaginable — maybe within a tray's pile or hanging from a pole.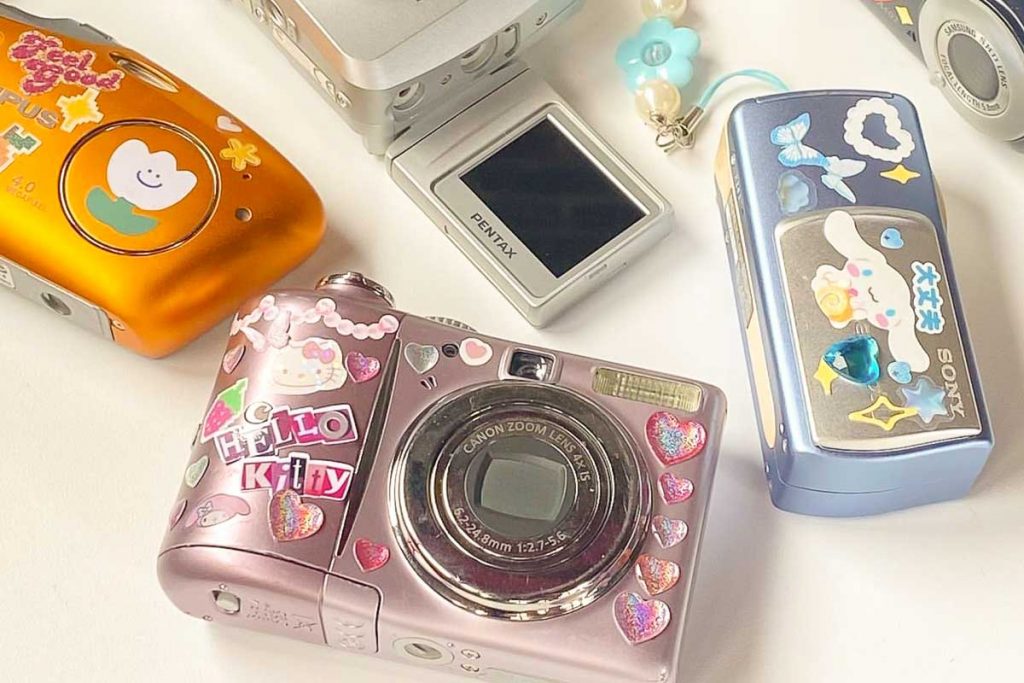 Photo credit: @jrosalette via Pinterest
*Pro-tip: Position this at the beginning of your Hong Kong itinerary and enjoy your digicam throughout the trip for the cutest footage after.
Golden Computer Centre And Arcade
Opening hours: 10AM – 10PM
Address: Hong Kong, Fuk Wa St, 黃金大廈146-152號
How to get there: 3 min walk from Sham Shui Po Station (Google Maps)
2) Sculpt Your Own Souvenir at Mudheytong Gallery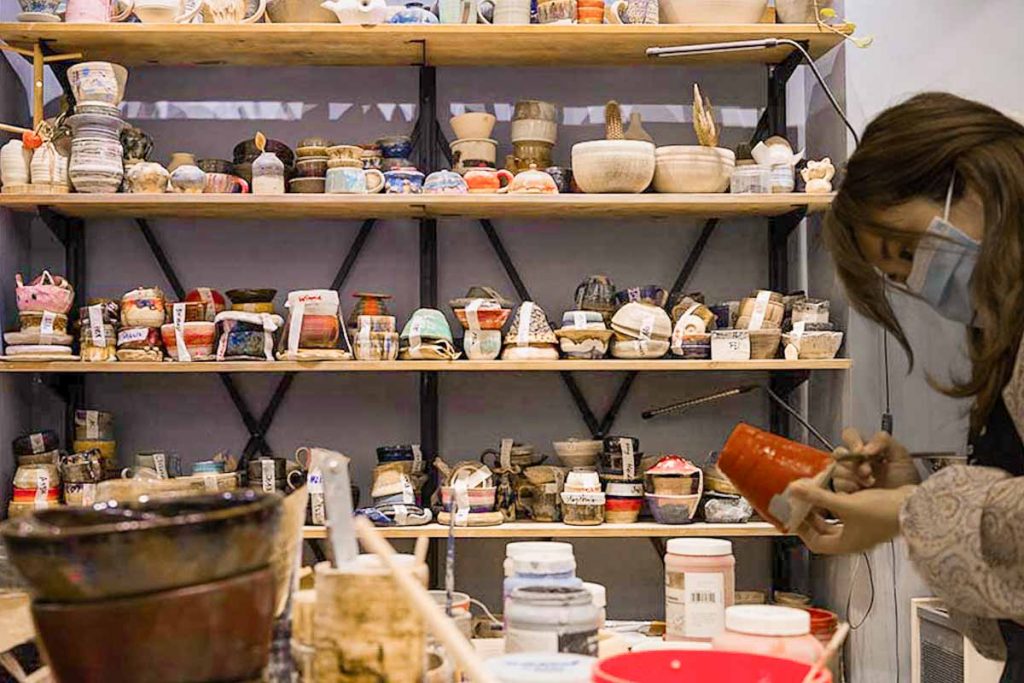 Photo credit: hongkongtourismboard.com
What more memorable to bring home than your own (pottery) piece of Hong Kong? At Mudheytong Gallery (Mud – Hey – Tong meaning clay, ware and space), you get to not only admire breathtaking ceramic art, but also try hand-making your own. It was founded by three Hong Kong artists who sought for this ancient art form to have a place in our contemporary world.
The delicate fired clay is displayed in an exhibition, with intention to let "the unexpected spark creativity." It features the works of both local and international artists.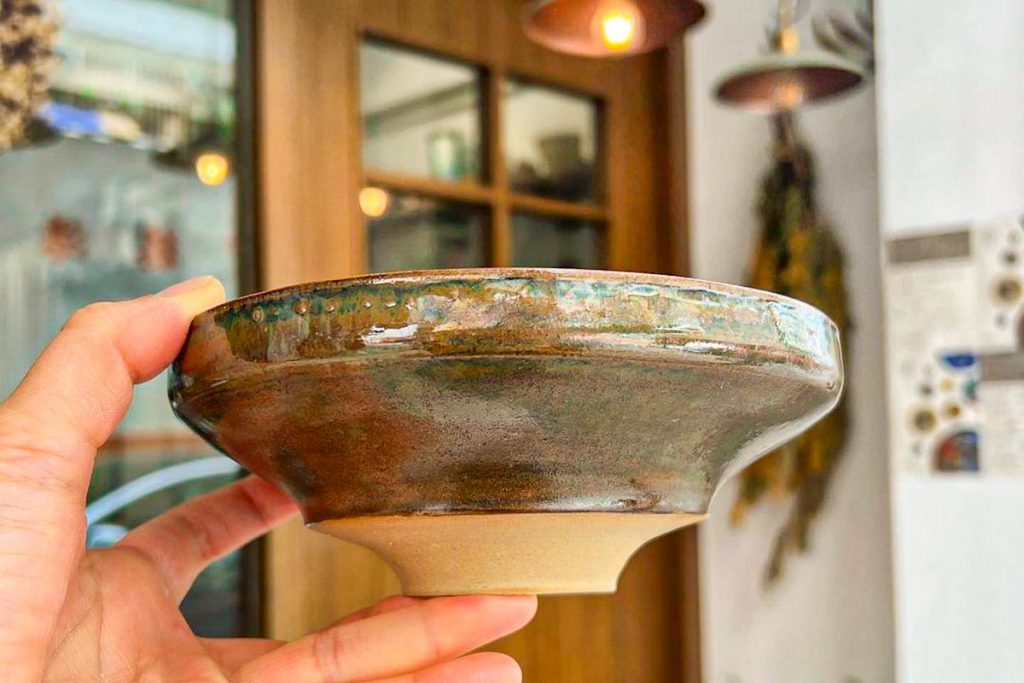 Photo credit: @mudheytong via Instagram
Mudheytong Gallery also accommodates studio workshops. There's nothing I'd like more than to mellow out in its dim-lit, cozy space (and delude myself that my likely ugly pottery deserves its place in museums 🏛️).
*Note: According to their website, Mudheytong Gallery welcomes kids.
Cost: From HK$580 for pottery workshops
Opening hours: 11AM – 7PM, closed on Wed
Address: No. 175 Tai Nan St, Sham Shui Po, Hong Kong
How to get there: 9 min walk from Prince Edward Station (Google Maps)
3) Give in to Temptation on a Shopping Escapade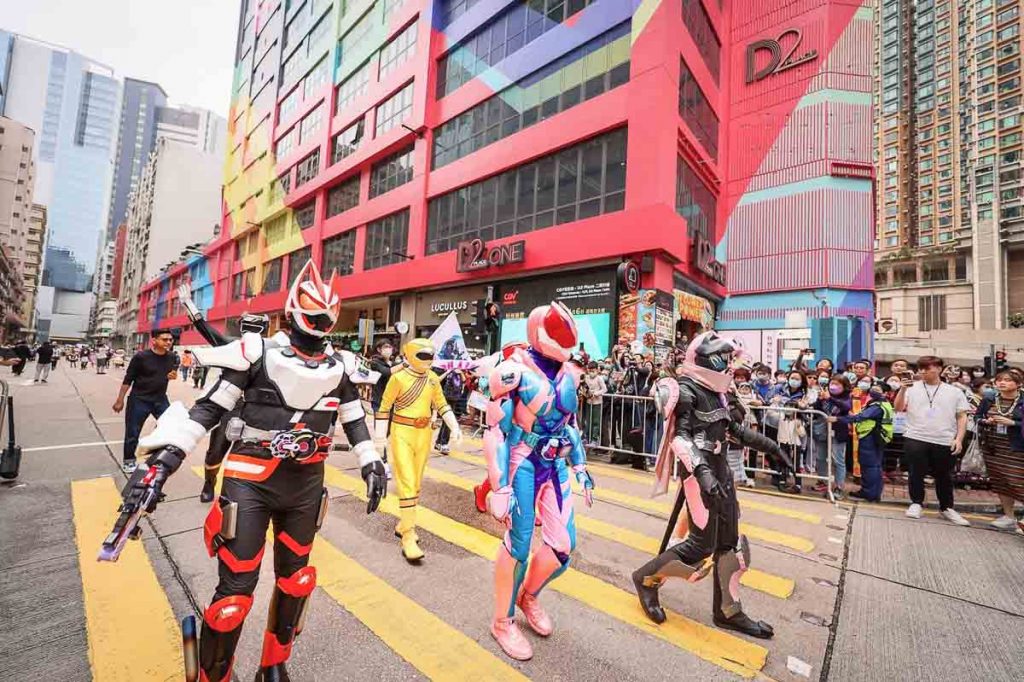 Photo credit: @D2place via Facebook
When in Hong Kong, shop. Most malls have the same spread of popular shops making up almost indistinguishable directories — this is where D2 Place stands out 🛍️
What sets it apart from other shopping experiences in Hong Kong is its local touch. Here, you'll find indie brands (see Grandma Mary Vintage, Belongs To J., OSMOSIS), nestled amongst recognisable names (such as breadnbutter, The Korner, Free Running).
Most excitingly, D2 Place transforms to embody different events throughout the year. On Christmas, the mall turned snow white with merry-go-rounds, and to celebrate the Songkran Festival, it hosted a water parade.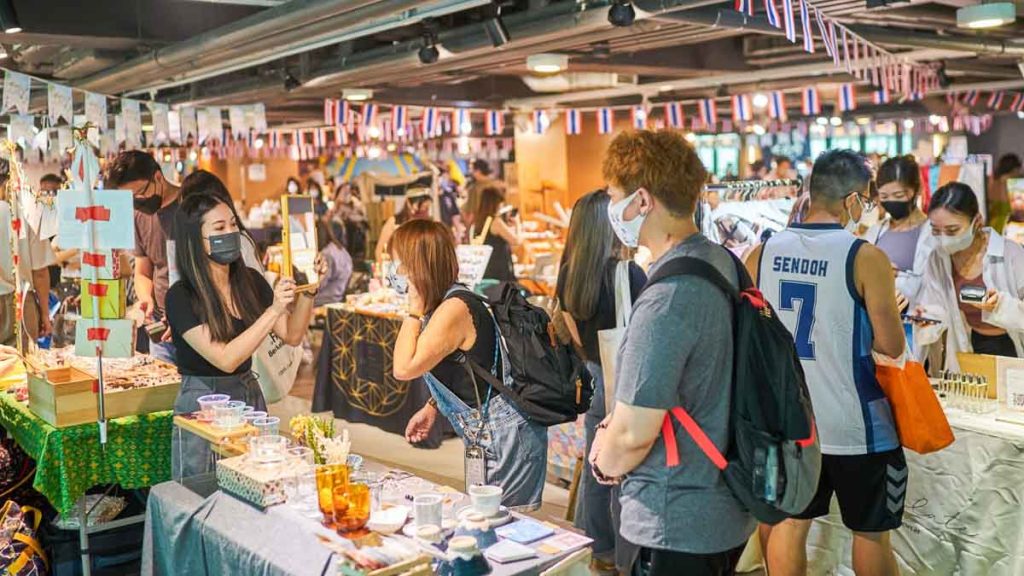 Photo credit: @D2place via Facebook
The building originally blended into its industrial backdrop, but its since been refreshed to this urban fashion scene. Teenagers habitually visit for the indoor flea market on weekends.
*Pro-tip: Follow D2 Place on Instagram and Facebook to be updated on events.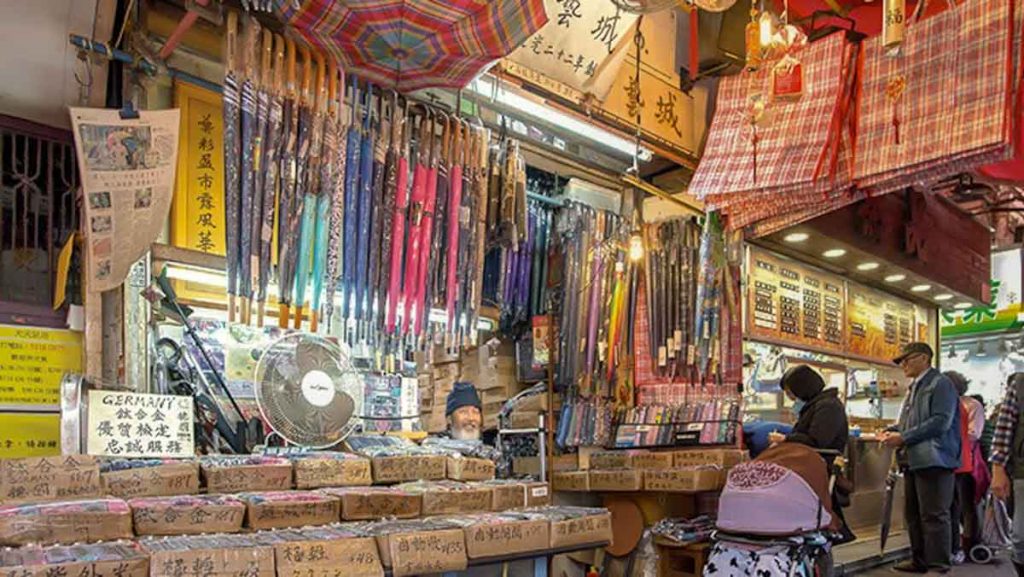 Photo credit: hongkongtourismboard.com
Apart from air-conditioned retail therapy, check out Fuk Wing 'Toy Street' — Sham Shui Po's markets are great for hunting down little trinkets and craft materials.
D2 Place ONE
Opening hours: 10AM – 10PM
Address: 9 Cheung Yee Street, Lai Chi Kok, Kowloon, Hong Kong
How to get there: 3 min walk from Lai Chi Kok Station (Google Maps)
D2 Place TWO
Opening hours: 10AM – 10PM
Address: 15 Cheung Shun Street, Lai Chi Kok, Kowloon, Hong Kong
How to get there: 2 min walk from Lai Chi Kok Station (Google Maps)
P.S. I heard it's a rule that shopping overseas doesn't count into your budget…
4) Seek Sanctuary in Lai Chi Kok Park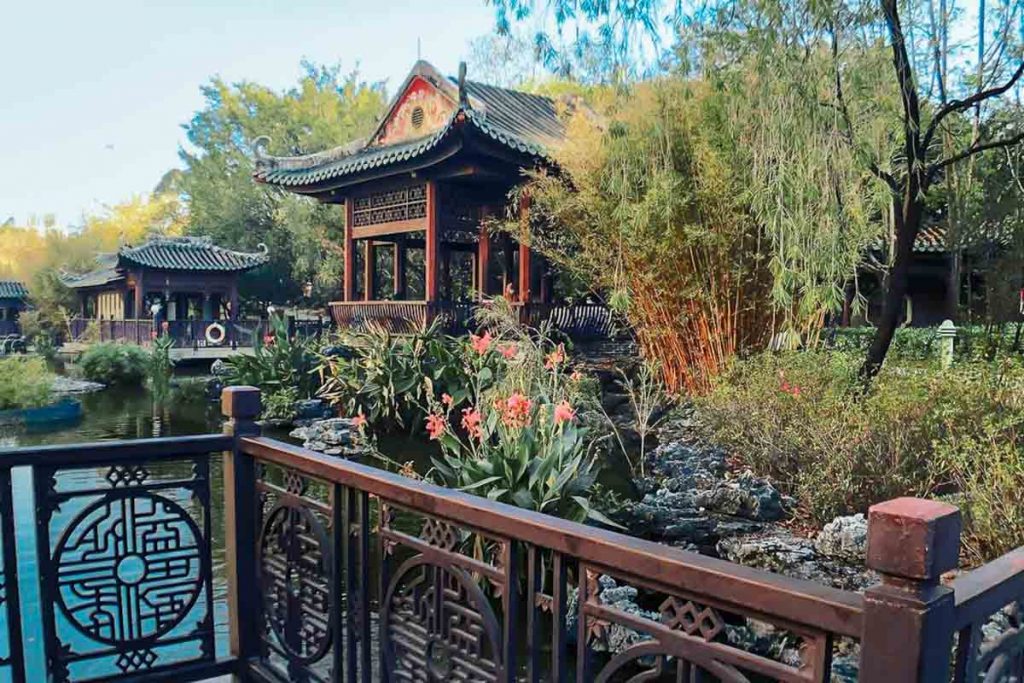 Photo credit: @baket05 via Instagram
Let your stresses melt off in Lai Chi Kok Park. This quiet escape is flattered by traditional architecture against graceful gardens.
The protagonist of the park is the Lingnan Garden, with a stone bridge and classic Cantonese-style pavilions overlooking serene waters. Other draws of the park include the moon pond, skating rink, and even a public library at its further end.
If I were here during a cool-weathered period in Hong Kong (December to February) with a book, friends, and takeaway street food, I could effortlessly pull off a full-day-long picnic 🧺 🌼
Cost: Free
Opening hours: Always open
Address: 70 Berwick St, Pak Tin, Hong Kong
How to get there: 6min walk from Prince Edward Station (Google Maps)
5) Recreate Scenes from Celebrated Films
Photo credit: hongkongtourismboard.com
If you ever visit with your filmbro friend, there's a high chance they'd describe their surroundings as 'cinematic' — impress them by informing them that Sham Shui Po is already a repeated movie set 📽 (Woah, how did you know? You're so cultured!)
An example is Ghost In The Shell, the real-life adaptation of a cyberpunk Japanese animation. It notoriously stars Scarlett Johansson as a cyborg federal agent, who develops a human curiosity about her identity.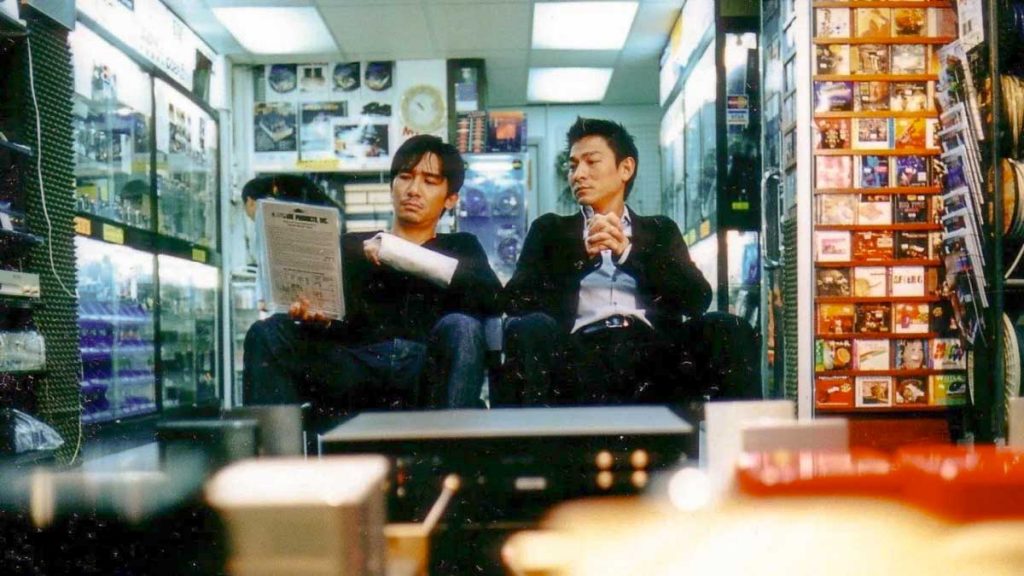 Photo credit: hongkongtourismboard.com
Two cinema legends we can't ignore in Hong Kong — Andy Lau and Tony Leung. They were the cast of Infernal Affairs (2002), with an opening scene that takes place above Apliu Street.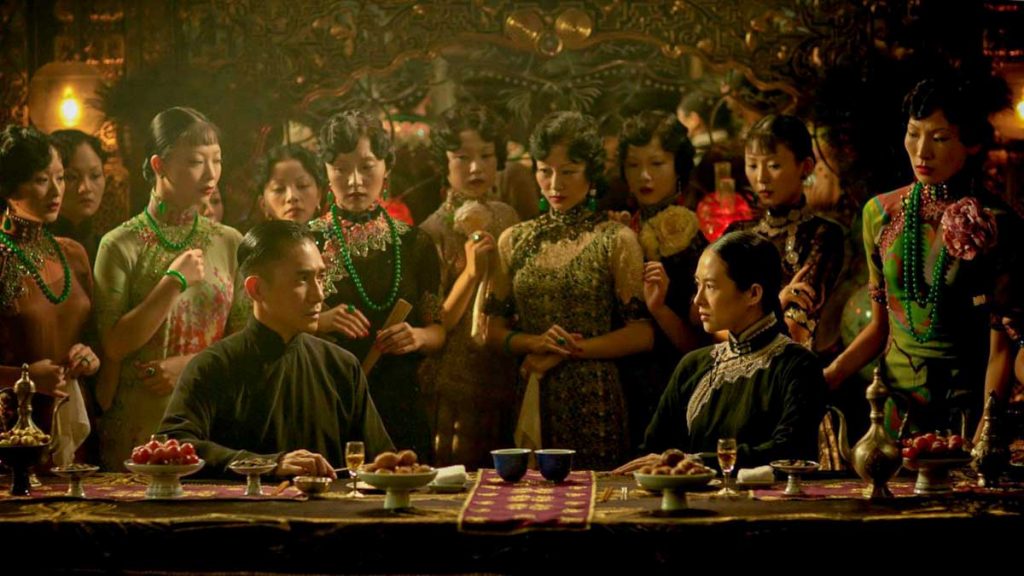 Photo credit: hongkongtourismboard.com
And obviously, there's something kung-fu and something Wong Kar-Wai: The Grandmaster (2013). It tells the origin story of Ip Man. Not only is Sham Shui Po depicted as a meeting spot for martial arts experts, but the wardrobe designer of this movie even utilised the materials from its textile markets to make the costumes featured.
See other movies featuring Sham Shui Po on this list. (I'll hype you up in your Instagram comments. Just let me know.)
6) Indulge in Street Food Goodness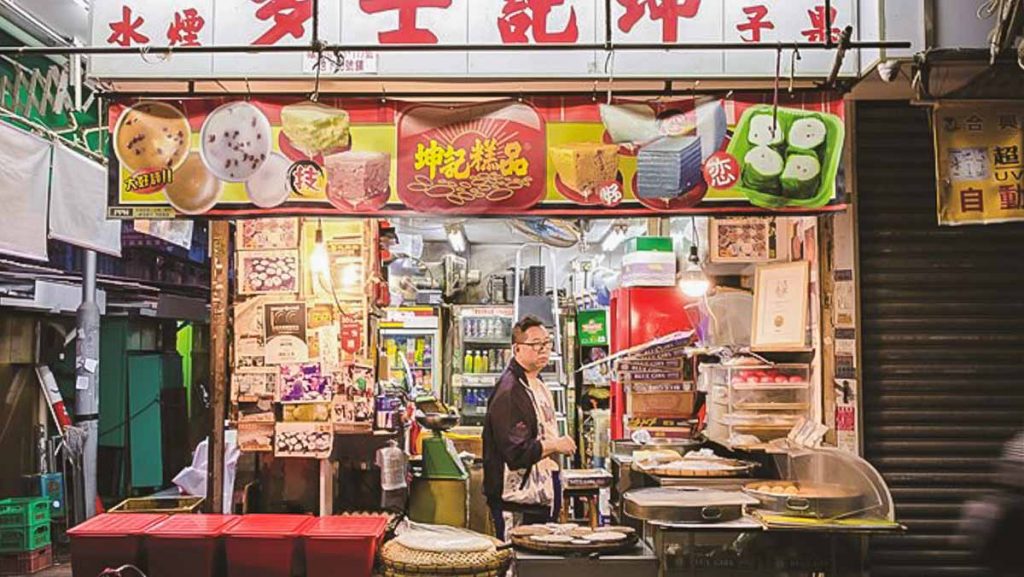 Photo credit: hongkongtourismboard.com
Who'd expect to find a Michelin-starred restaurant in these streets? What's more, it's one of the cheapest in the world. Clearly, if your mouth is not full at any point in time while you're roaming Hong Kong's streets, you're doing things wrong.
I, for one, could never pass up a moment's opportunity to chow down some kerbside delights.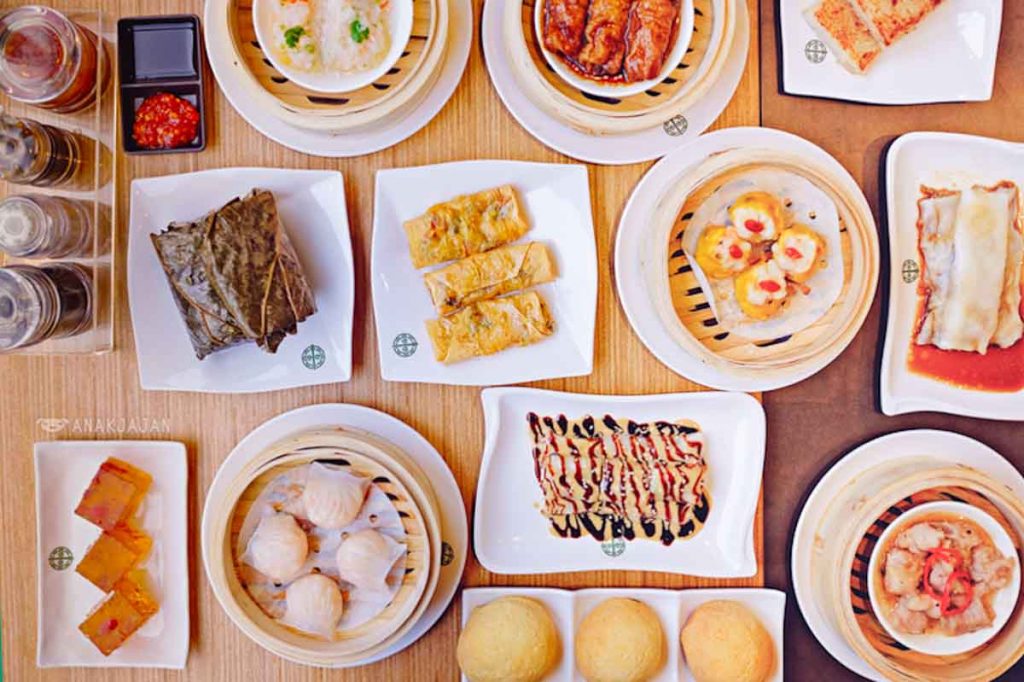 Photo credit: livingnomads.com
I'm talking about Tim Ho Wan, a prized dim sum restaurant worldwide. You think it's good in Singapore? Go take a taste of the Motherland Version.
Pro-tip: Much of their glory is owed to their BBQ Pork Buns (savoury pork filling in a sweet special sauce, encased with a crumbly and fluffy bread known for its unique texture), so let that be first on your order. Other menu favourites include the steamed egg cake, pan-fried carrot cake, and prawn dumplings or Har Gao (my beloved 🤤)
A bowl of Block 18 Doggie's Noodle. Photo credit: Klook
Tim Ho Wan is only one of many authentic cuisine gems you'll find in Sham Shui Po. Other notable finds for me include Block 18 Doggie's Noodle (not for dogs or made of dogs, just some stubby traditional noodles shaped like tails) and Hop Yik Tai (chee cheong fun, or rice noodle rolls, recommended by the Michelin Guide and rumoured to be silky smooth).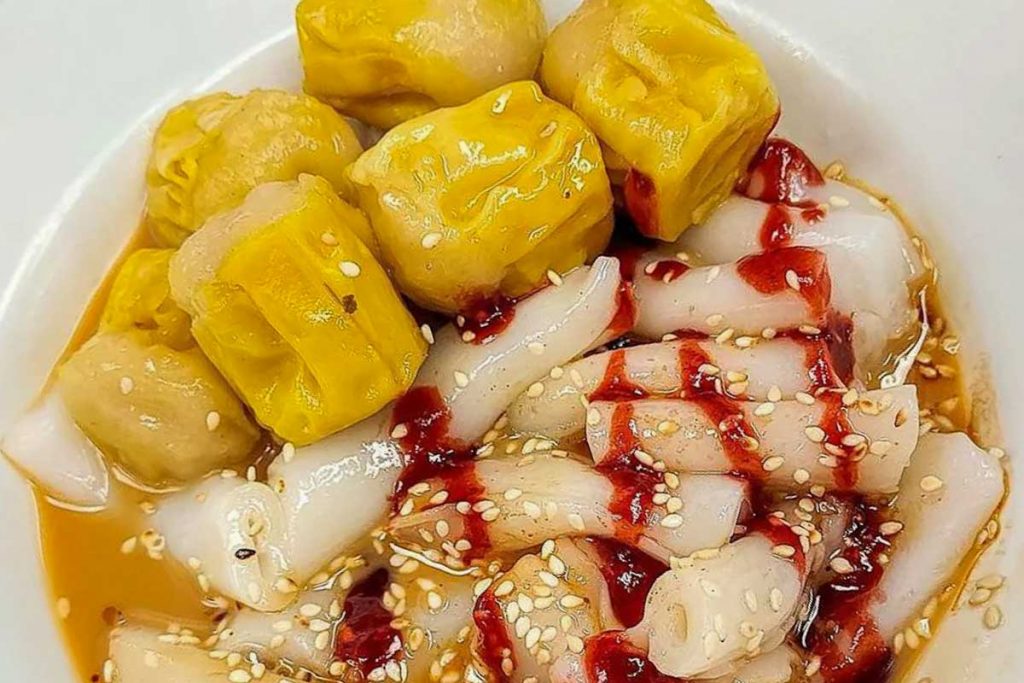 Hop Yik Tai's chee cheong fun. Photo credit: MICHELIN Guide
That said, I wouldn't set a touch-and-go list – a strict plan would mean losing out on the joy of meandering through the district and discovering my personal best street eats!
To make the most out of your gourmet experience, consider letting a local expert guide you. This Best of Hong Kong Sham Shui Po Food Tour even introduces the traditions behind some wet markets and Chinese medicine stall practices. The Sham Shui Po Morning Foodie and Hiking Tour​ is also an option to start your day with a walk, education, and a breakfast of all the best Hong Kong flavours. 🌞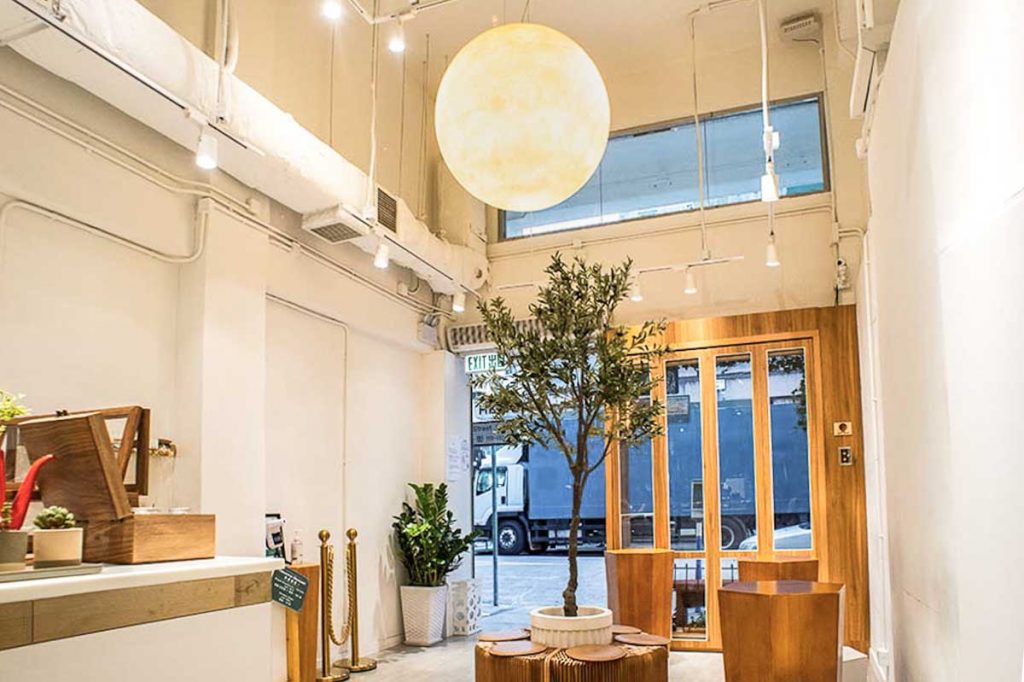 The Soulroom Café. Photo credit: hongkongtourismboard.com
What's beautiful about Sham Shui Po is the way occasional breaths of modernity complement its romantic urban decay. The newer cafés around here are also gorgeous — The Soulroom, Whatever Coffee and Colour Brown x Phvlo Hatch to list a few.
Tim Ho Wan
Opening hours: 10AM – 9:30PM, opens 10AM on Fri and Sat
Address: 9-11 Fuk Wing St, Sham Shui Po, Hong Kong
How to get there: 7 min walk from Prince Edward Station (Google Maps)
7) Visit Where Vinyl's Back In Vogue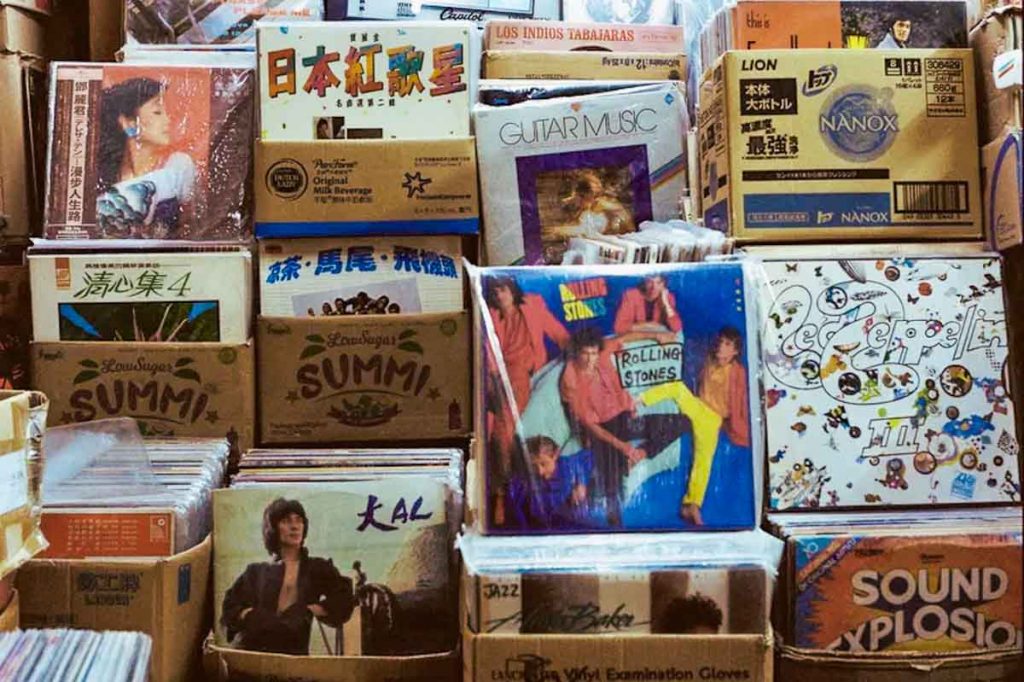 Photo credit: theworldofchinese.com
This quaint pit-stop is the epitome of Sham Shui Po's old-school charm. What began as a humble record store in the 1960s is now the iconic Vinyl Hero, famous for its monstrous collection. The place is cramped full of records, packed into cardboard boxes that are bursting at their seams.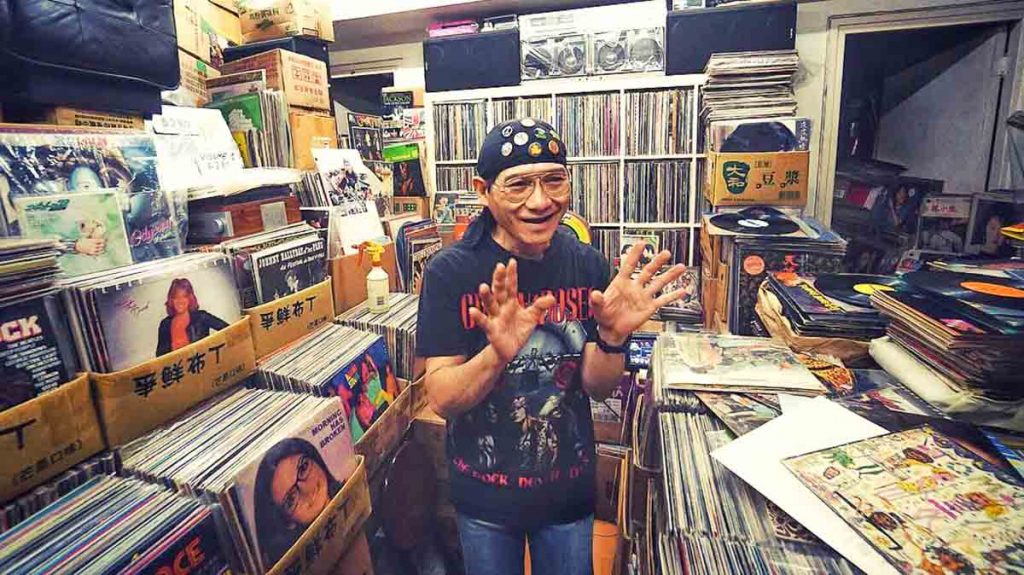 Photo credit: @gabrielncoffey via Instagram
Amid the stacks of music, you'll notice Ah Paul, the owner. His talent for locating his customers' requests among the tens of thousands of vinyl packets is just as impressive as the size of his collection. If you don't know what exactly you want, you may also describe your taste and let him perform his sorcery.
Ah Paul's tenderness for vinyl began when he was 15. But his first collection was left behind in Vietnam when he was smuggled over to Hong Kong during wartime. Upon arrival, he observed a heavy quantity of vinyl thrown into landfills and started "saving" them. People who saw his efforts then hailed him the "Vinyl Hero," hence the shop's name.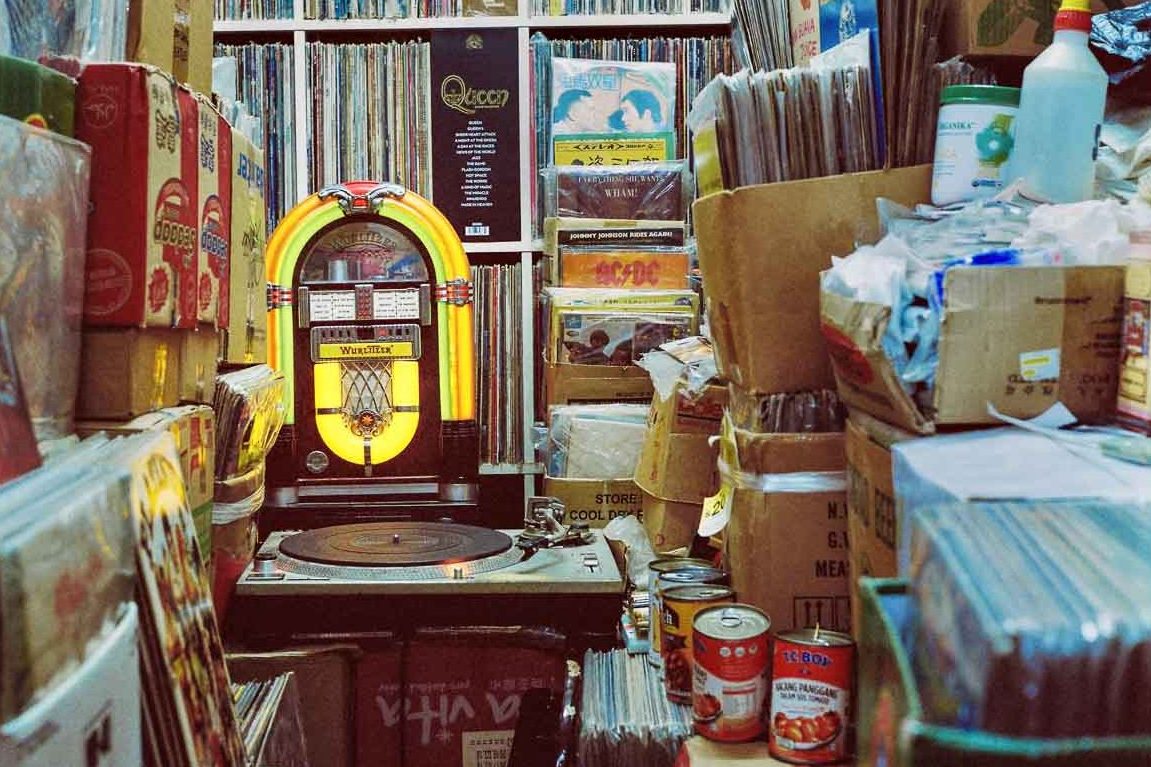 Photo credit: theworldofchinese.com
Music aficionados should be pleased to know that Vinyl Hero is not the only fever-dream vinyl source in Sham Shui Po. White Noise Records, Wai Fung Vinyl Record Shop and others are just around the corner.
Vinyl Hero
Opening hours: 3PM – 8PM
Address: Hong Kong, Sham Shui Po, Wai Hong Building 239 Cheung Sha Wan Road Sham Shui Po MTR Exit C1 深水埗長沙灣道239號惠康大廈五樓D室 深水埗地鐵站C1出口Flat D, 5/F
How to get there: 2 min walk from Sham Shui Po Station (Google Maps)
8) Museums and other Displays of Hong Kong's Riveting Culture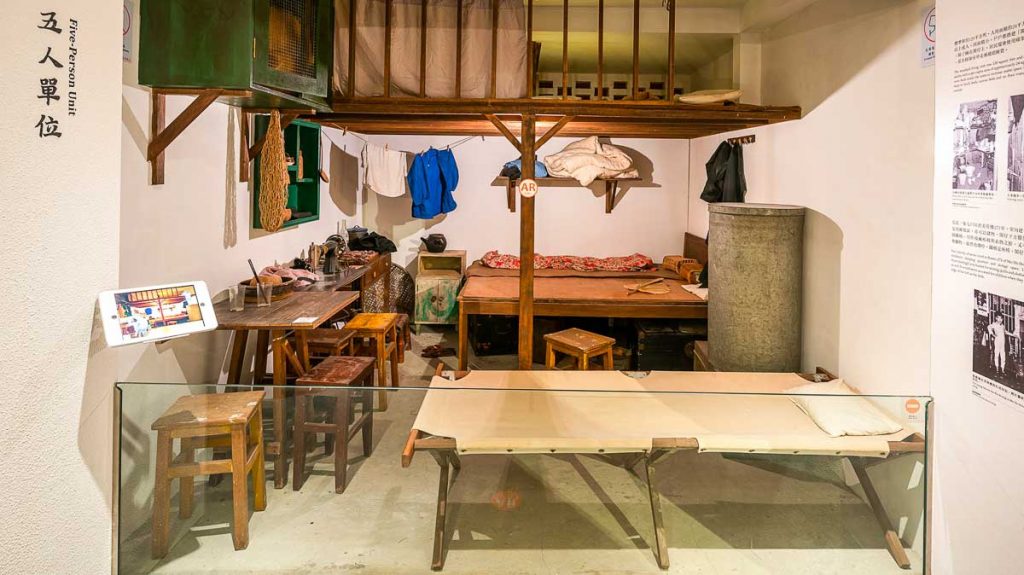 Photo credit: hongkongtourismboard.com
Get a glimpse into olden-day Hong Kong at Sham Shui Po's several heritage places. For those who're compelled by history, here's a cheat code: get to know all the stories by exploring alongside a local expert at this Sham Shui Po Cultural Tour.
It delves deep into the Heritage of Mei Ho House, which was constructed in the 1950s. The house was originally purposed for the some 58,000 refugees of the Shek Kip Mei Fire. Since then, it's been preserved and is now run as a youth hostel cum museum to recall its historical narrative.
The current exhibition, "Memories of Our Days," was only recently opened in 2022.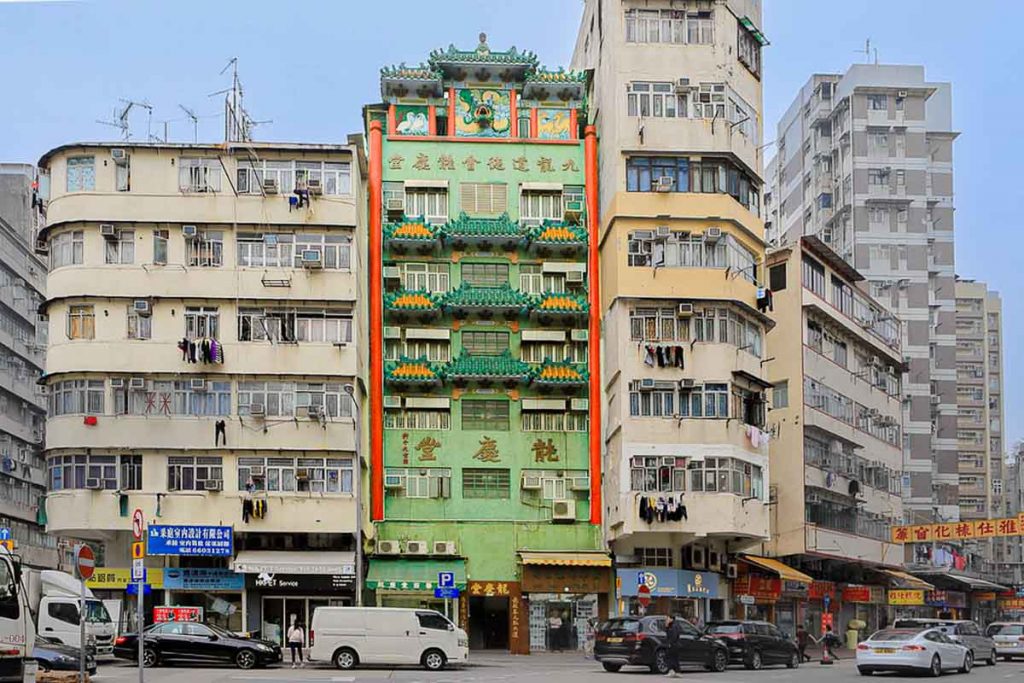 Photo credit: @tomosang32jp via Flickr
Another attraction is Lung Hing Tong, which would likely win Most Photographed in all of Sham Shui Po. Its extravagant green exterior among pale brown buildings makes for an effortless show-stopper.
You'll come across cultural relics aplenty just strolling through the district. I'm inclined to stop by the Lei Cheng Uk Han Tomb Museum (speculated to date back to the Eastern Han dynasty), as well as the Kwan Tai, Sam Tai Tze and Pak Tai Temples.
Heritage of Mei Ho House
Cost: Free
Opening hours: 10AM – 6PM, closed on Mon
Address: 70 Berwick St, Pak Tin, Hong Kong
How to get there: 6 min walk from Prince Edward Station (Google Maps)
9) Infiltrate Hipsters' Haven at Parallel Space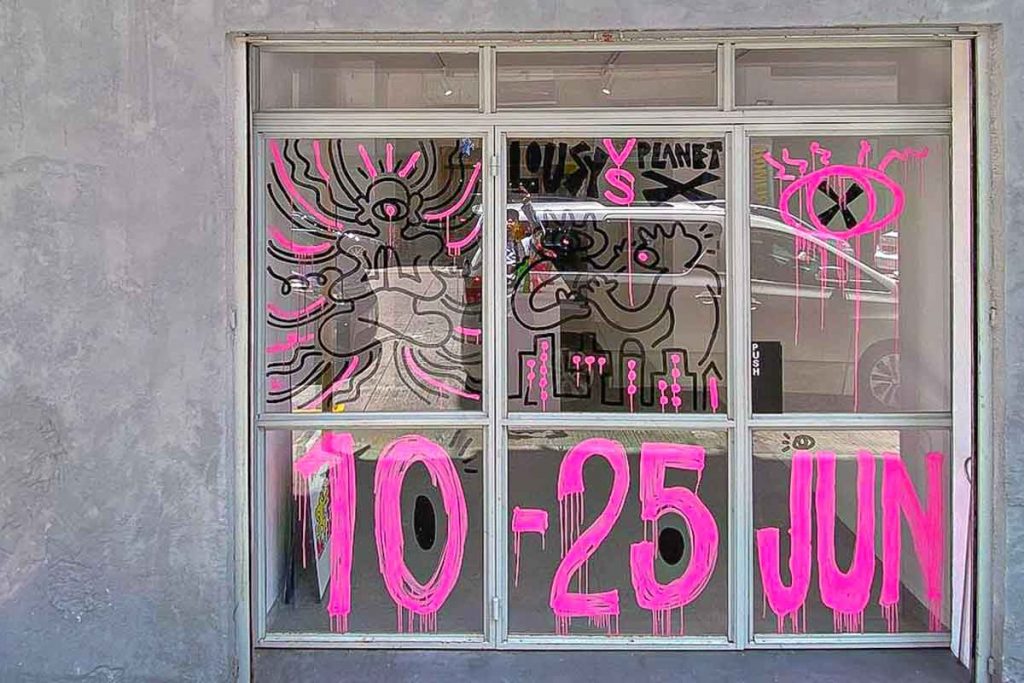 The design on the glass panelled entrance adapts with each event theme. Photo credit: @parallel_space_hk via Instagram
If Parallel Space were personified, she'd have blunt bangs and long, sleek hair of a lurid dark purple. The type to say things like, "There's no fear, only art," with a wolfish smile.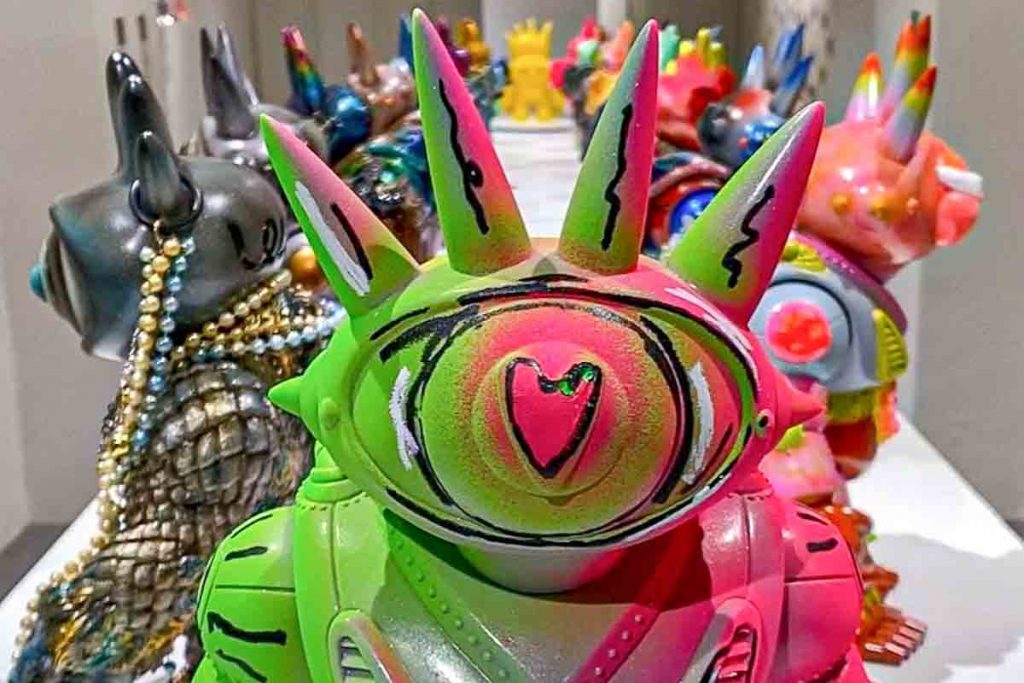 On display as part of the above event (Lousy VS Planet, 2022) Photo credit: @parallel_space_hk via Instagram
If you wish you were a cool kid in an indie movie like that too, the closest you'll get is to visit this place. Sham Shui Po's Parallel Space is a defiant multi-discipline gallery known for its eccentric events, or self-termed "art-itivities."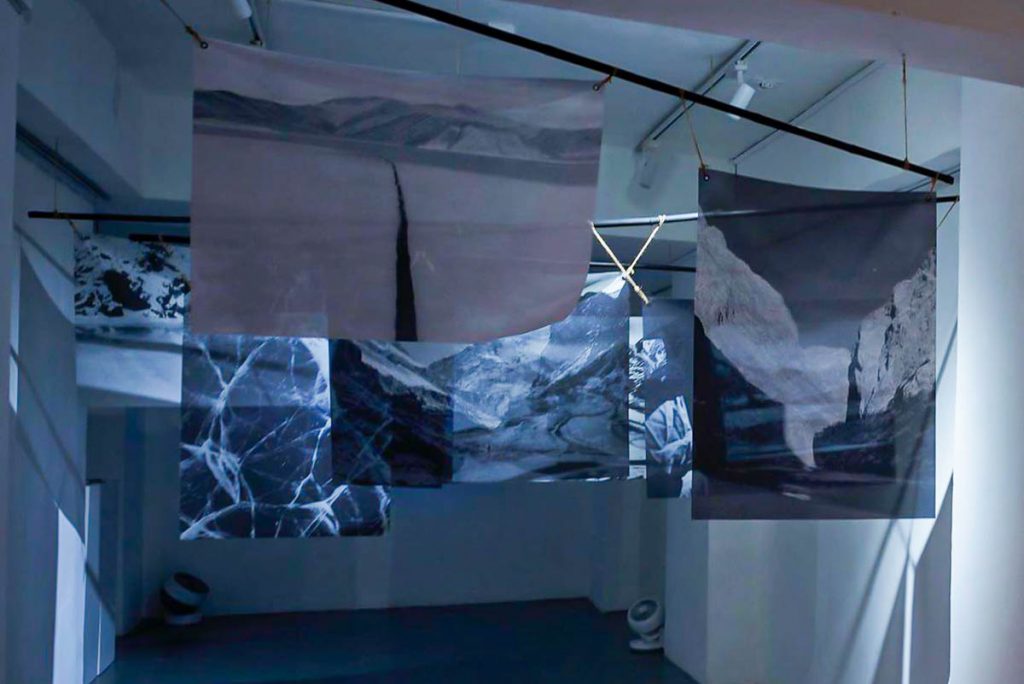 Photo credit: @parallel_space_hk via Instagram
These unusual demonstrations are purposefully curated as creative and/or cultural workshops, which happen regularly. Many are works by local luminaries in the arts scene, but significant artists worldwide also contribute.
Something dramatic to tell your travel companions when you're there: In 2019, authorities raided a show hosted here because it was allegedly exhibiting subversive content.
Opening hours: 12PM – 7PM, closed on Tue
Address: 202 Tai Nan St, Sham Shui Po, Hong Kong
How to get there: 7 min walk from Sham Shui Po Station (Google Maps)
Pre-trip Tips for your Next Visit to Hong Kong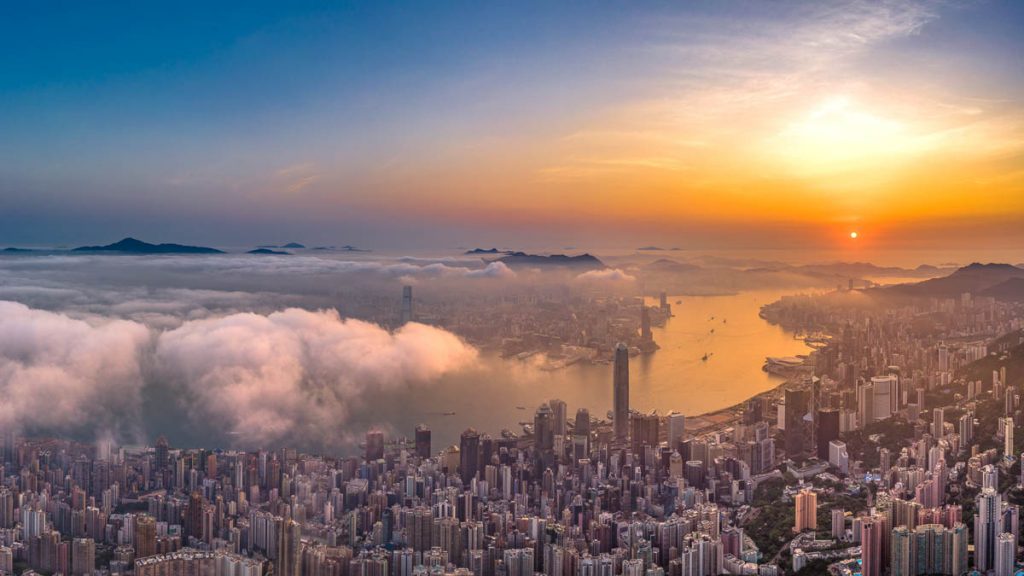 Photo credit: @johnlsl via Flickr
Hong Kong is well-loved for its metropolitan medley — the dazzling city lights, delightfully rowdy streets, unmistakable aroma of dim sum… And it's no surprise people flock to Mongkok to soak it in. But next time you're headed to Hong Kong, don't miss out on Sham Shui Po!
Meanwhile, here are some pre-trip essentials. Check off this list and find yourself ready to explore Mongkok's quiet rival.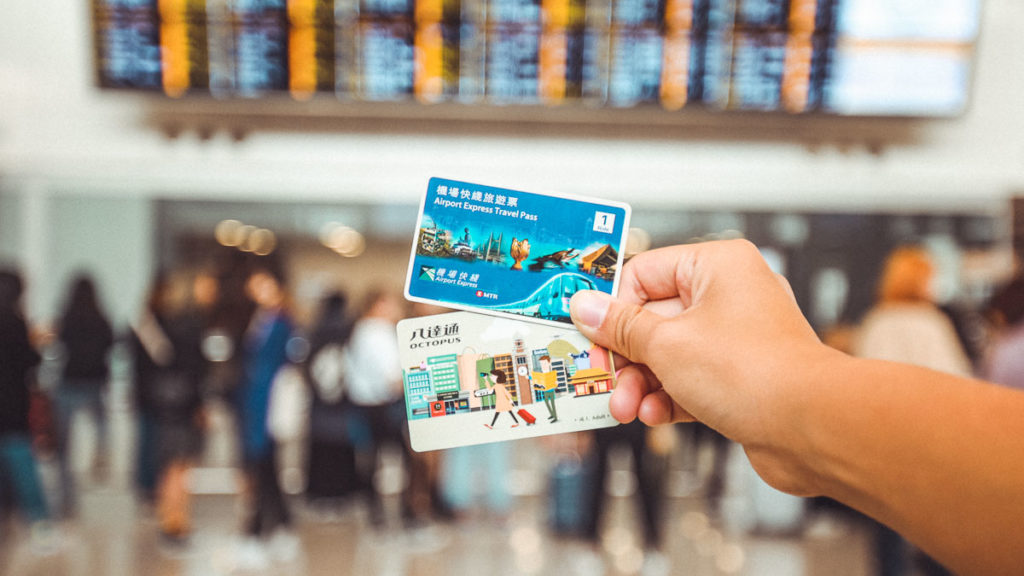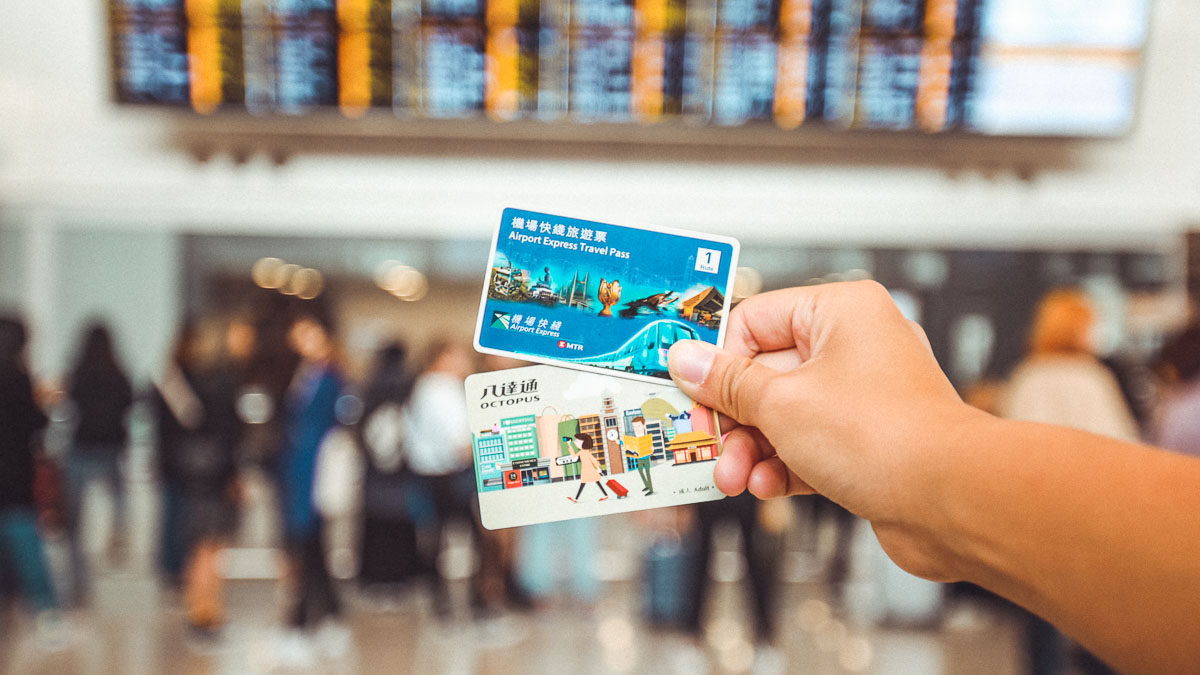 A few clicks of pre-ordering saves you so much money, time, and most importantly — mental workload.
Public Transport: Hong Kong's public transport system is extensive and affordable, so pre-order an Octopus Card (S$17 comes pre-loaded with HK$507)
Connectivity: Stay connected with this eSim (available in 500MB or 1GB for daily usage – From S$9)
Travel Insurance: On top of the standard coverage, remember to look out for COVID-19 pointers (From ~ S$5/day)
Pro-tip: Klook is based in Hong Kong, so travel deals are especially sexy here ✊ (Even locals take advantage)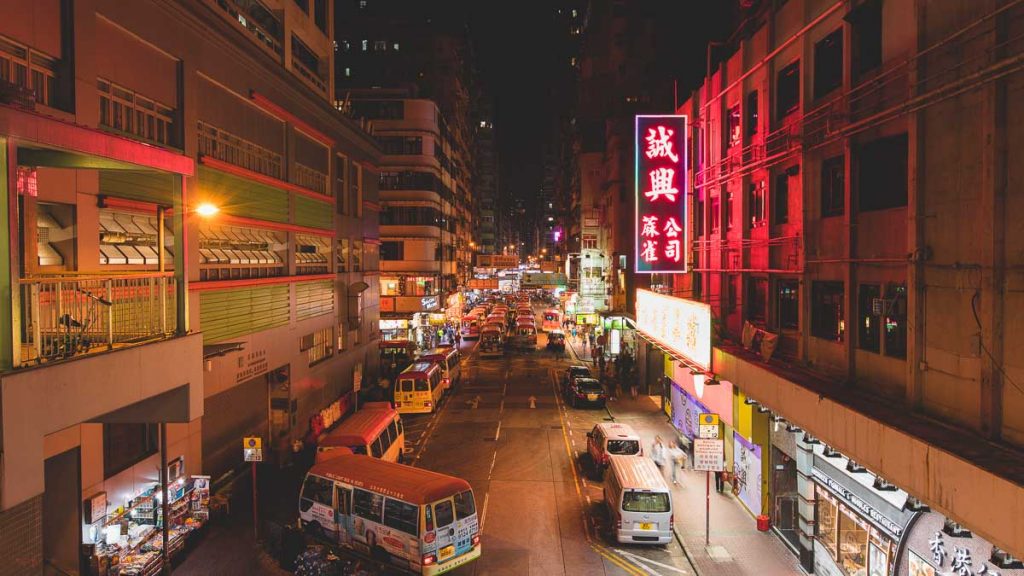 Planning your Hong Kong Itinerary? Check out some of these for inspiration
– For the Adventurous: 7D Hong Kong Outdoor Itinerary — Exploring A Different Side of The Concrete Jungle
– For the Foodies: Ultimate Hong Kong Food Guide: 50 Best Eats Incl. Halal Food
– For the Theme Park Lovers: The Ultimate Hong Kong Disneyland Guide (2023): Secrets, Tips & Must-Dos
– For the Muslim Travellers: 6D5N Hong Kong Itinerary for the Young Muslim Traveller — Hidden Gems, Local Halal Food and Quintessential Attractions
Featured Image: Hong Kong Tourism Board
---
Like what you see? Follow us on Facebook, Instagram, YouTube, and Telegram for more travel inspiration!