Explore your neighbourhood and discover these lesser-known treasures even some locals haven't heard about!
Co-written by: Edelyn Chua, Trini Ng & Alexis Ang
We've explored Singapore a lot more in the past two years. We've set foot on the most rugged nature park, ventured into abandoned tunnels, and even hiked an old cemetery. Yeah, 'twas fun, but it got us wondering — are there undiscovered places in our heartlands that have been right under our noses this whole time?
Instagrammable spots, lesser-known educational or experiential spaces for the little ones, and even scenic places to add to our jogging or cycling routes. It took us a bit of scouring, and we uncovered ten hidden gems that you probably don't know of!
Northern Singapore
1) Woodlands Waterfront Park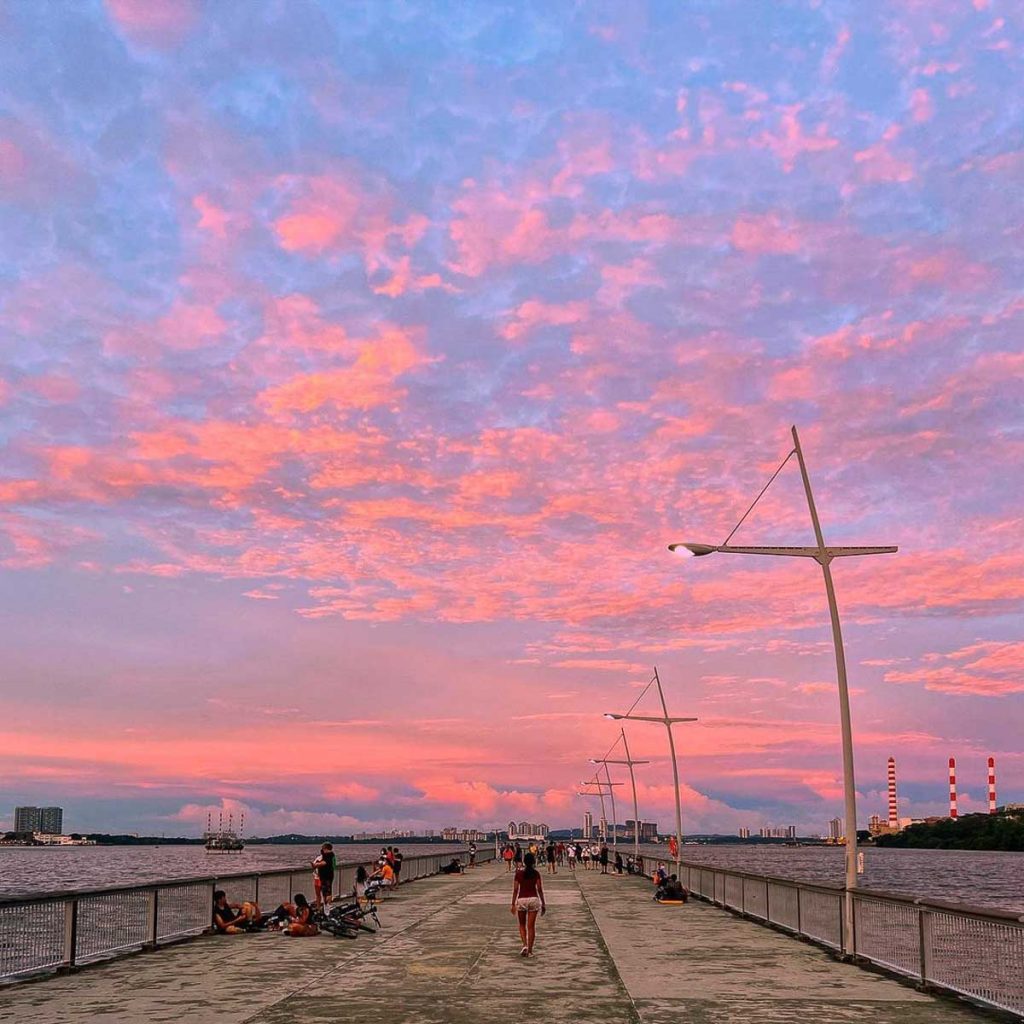 Photo credit: guoshengz via Instagram
It's common knowledge that the sun rises in the east and sets in the west. However, some of the best sunrise/sunset views can actually be seen at the northernmost tip of Singapore!
The Woodlands Waterfront Park is a tranquil coastal park unbeknownst to many. It features a 1.5km-long waterfront promenade, perfect for recreational activities such as cycling and jogging. You can even have a picnic with family and friends along the 400m long jetty — the longest in Singapore!
There are also several high vantage points and rest shelters along the scenic trail, providing unobstructed panoramic views of the Straits of Johor.
Nearest MRT Station: Woodlands North (TEL)
2) Dinosaur Hunting at the Instagrammable Fu Shan Garden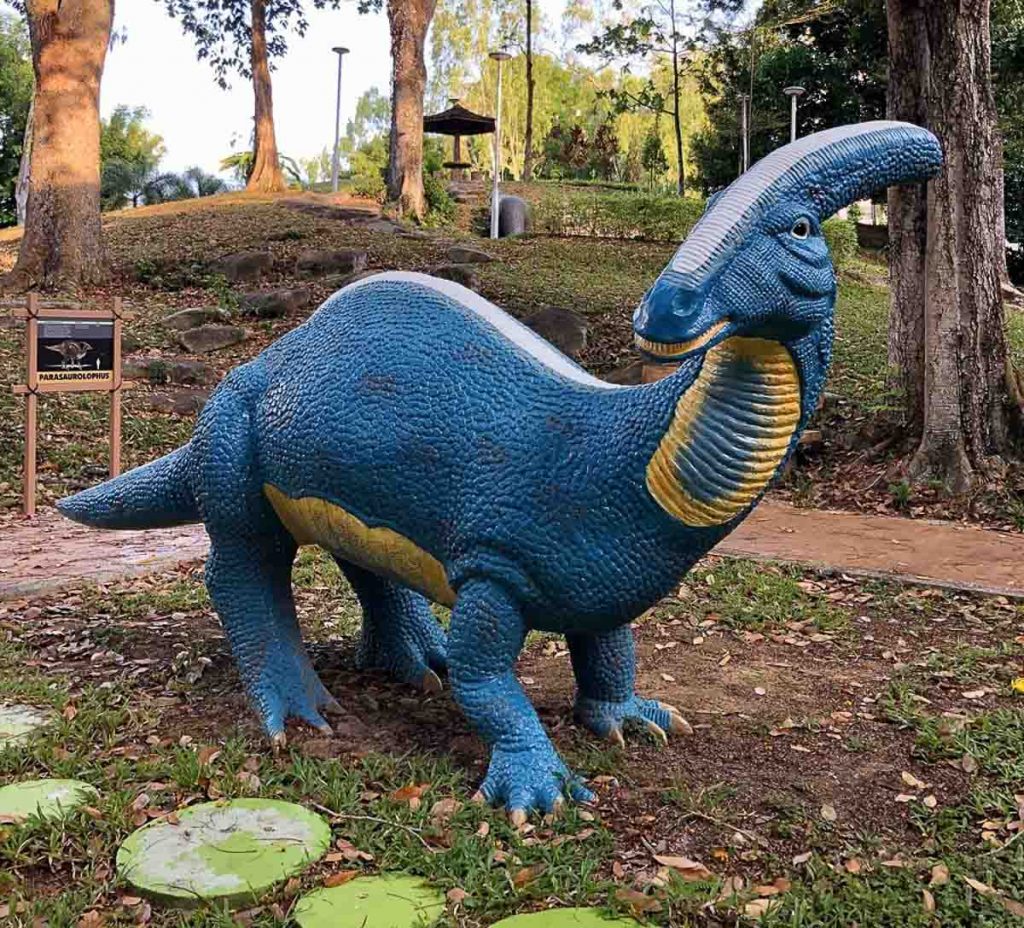 Photo credit: chienpingc via Instagram
Did you know that besides the Changi Jurassic Mile, there's a little smaller-scale Jurassic Park well-hidden within the housing estates in Woodlands?
The dinosaur-themed playground, designed by Hong Hai Arts in 1997 and Playpoint in 2019, can be found at Fushan Garden.
Photo credit: Playpoint
From sliding down the back of a blue Sauropod to going on a dinosaur hunt at Fu Shan Garden, the little ones will love these interactive structures. But then again, who says that adults can't join in the fun!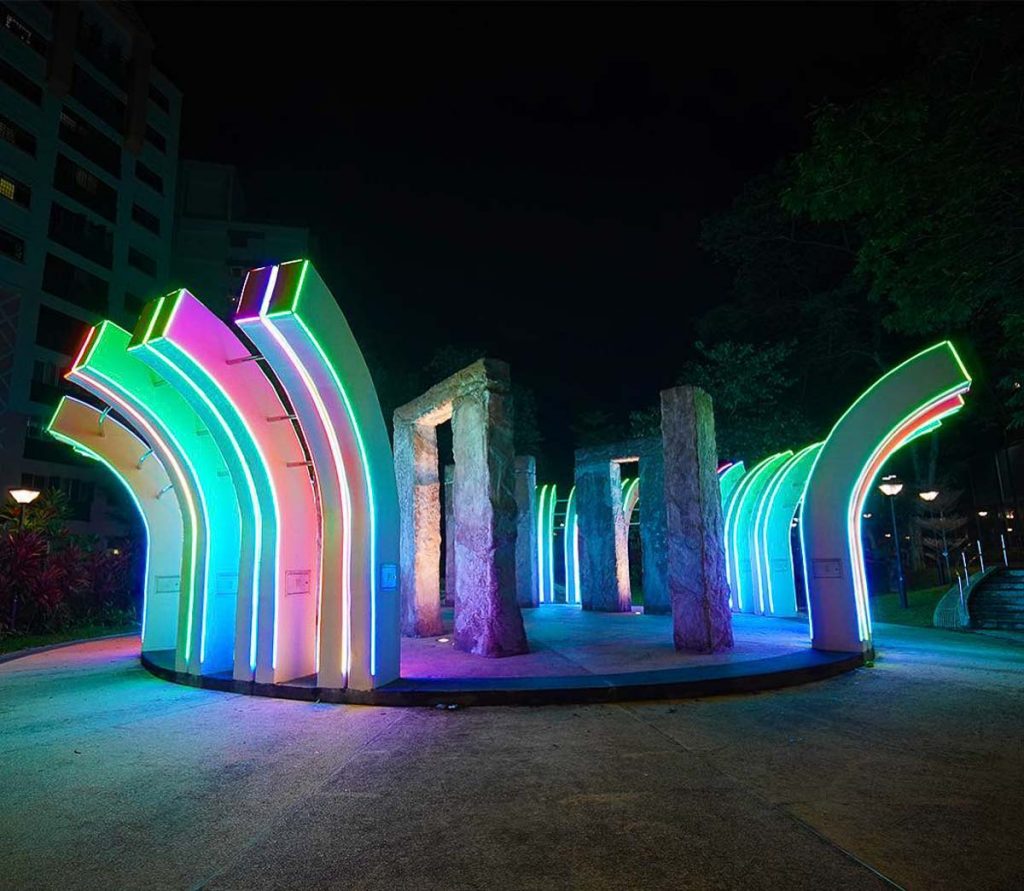 Photo credit: msz.in via Instagram
And not too far from the dinosaur playground is a photo spot few know about. The Stonehenge-like structure lights up at nightfall, turning the landmark into a multi-coloured blooming onion.
Nearest MRT Station: Woodlands (NSL/TEL)
Southern Singapore
3) Berlayer Creek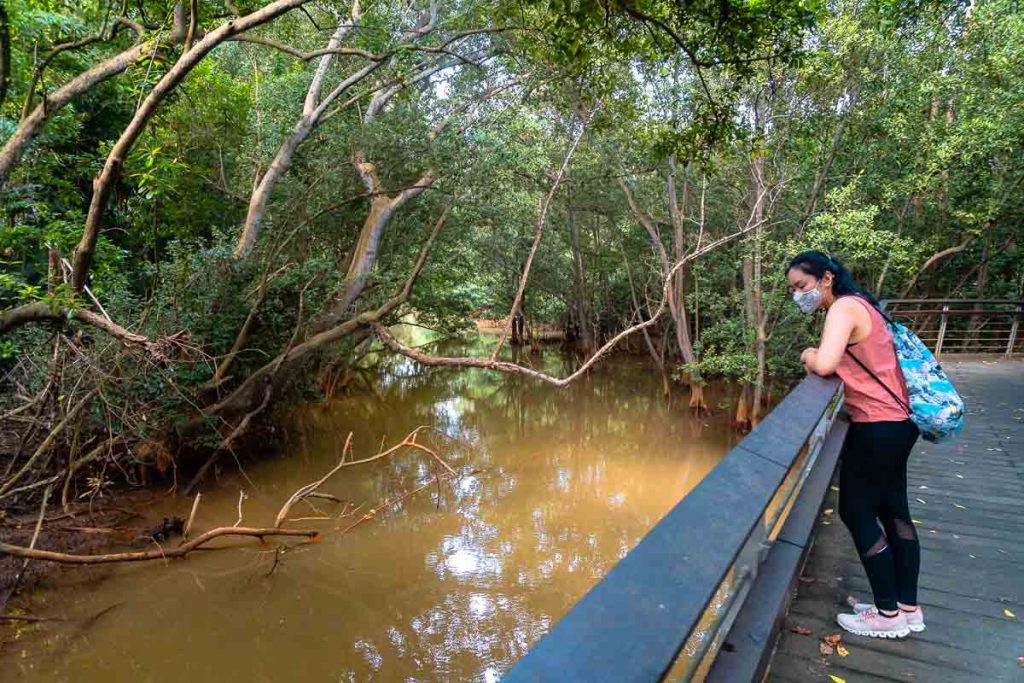 Escape the hustle of the city with a stroll along Berlayer Creek, one of two remaining mangroves in Southern Singapore. Located next to Labrador MRT station, Berlayer Creek is a great spot to start your day with a mindful stroll, or for a quick mid-day breather.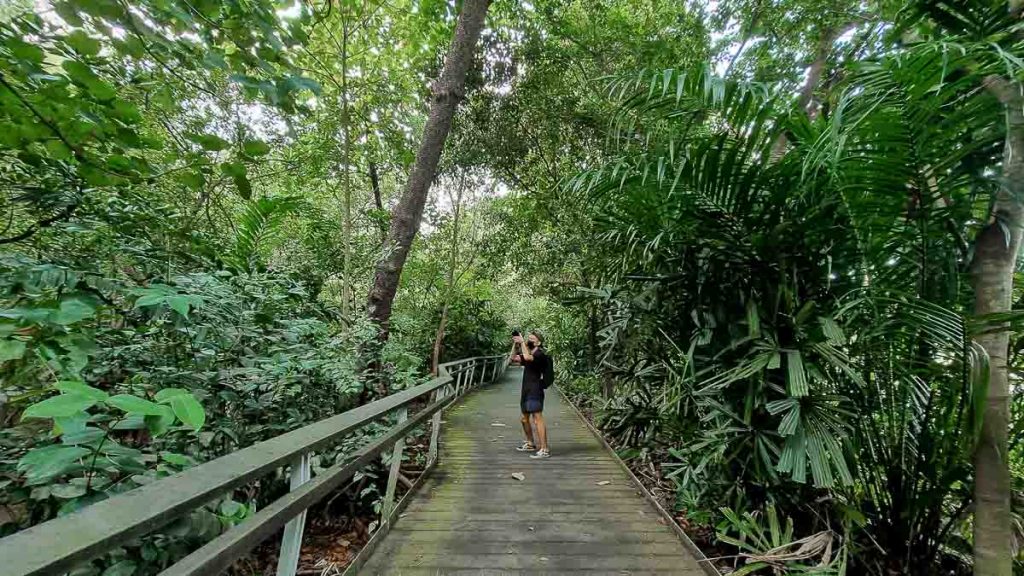 This quiet park also houses a crazy variety of wildlife — from birds, cicadas, crabs, to otters! Keep your eyes peeled and you may even spot a crocodile lurking nearby.
Nearest MRT Station: Labrador Park (CCL)
Read also: Labrador Nature Reserve Guide — Scenic Coastal Walk with WWII Tunnels and Relics
4) Pearl's Hill City Park & Pearl's Hill Terrace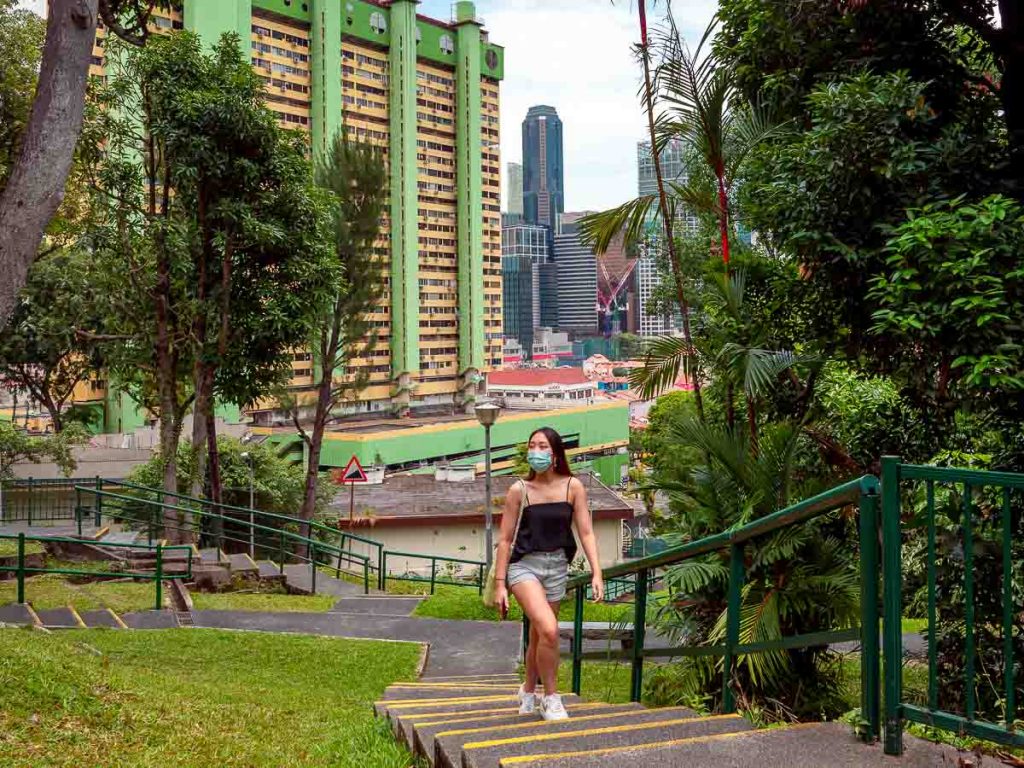 Did you know that there is a nature park hidden in the middle of Chinatown? The Pearl's Hill City Park sits atop the hill beside Pearl's Hill Terrace, known for its hipster art studios and the 195 Pearl Hill Cafe.
If you're up for the hike up, you'll be rewarded with views of the surrounding Chinatown skyline. While you're there, spot terrapins frolicking in the calm lake or cross the mini stone bridge to enjoy the park's secluded charms under sheltered huts.
Opening hours: 7AM – 7PM
Nearest MRT Station: Chinatown (DTL/NEL)
Eastern Singapore
5) Former Queen's Theatre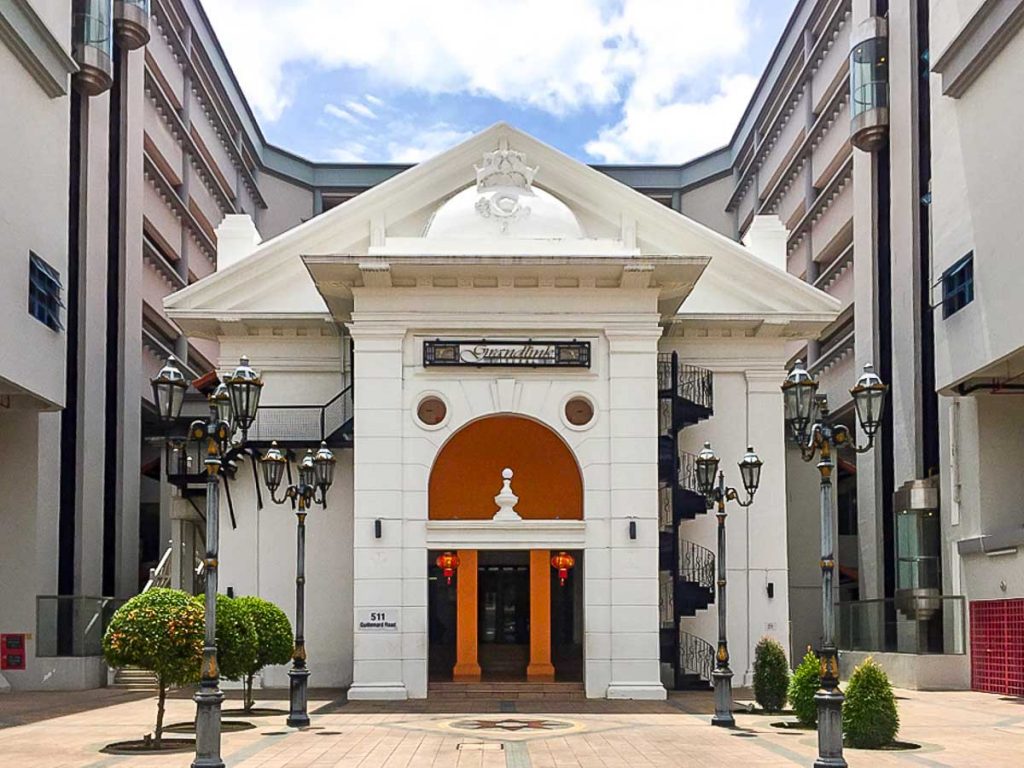 Photo credit: Wikimedia Commons
The next time you stroll along Geylang Serai, keep a lookout for a heritage building that has become part of a shopping mall.
Opened in the early 1930s, the Former Queen's Theatre used to screen Malays, Indonesian, and Egyptian titles. After its closure in 1982, the theatre's facade was retained for conservation. It's currently part of Grandlink Square shopping mall, and makes for great Instagrammable photos 📸
Nearest MRT Station: Paya Lebar (CCL/EWL)
6) High Ropes Course at Bedok Reservoir
Photo credit: Forest Adventure
Hidden in the treetops of Bedok Reservoir Park is a high ropes course, complete with a 300m-long zipline and up to 44 different obstacles. There's even a Kids Course for children 5 years and up, perfect for families to get active and spend quality time together. It's a great alternative to screen time too 😉
Nearest MRT Station: Bedok Reservoir (DTL)
Western Singapore
7) Choa Chu Kang Library Indoor Garden
Photo credit: National Library Board, Singapore Facebook
Situated in the heartlands and a short walk from Choa Chu Kang MRT station, Choa Chu Kang Library is Singapore's first library with an indoor garden and hydroponics showcase.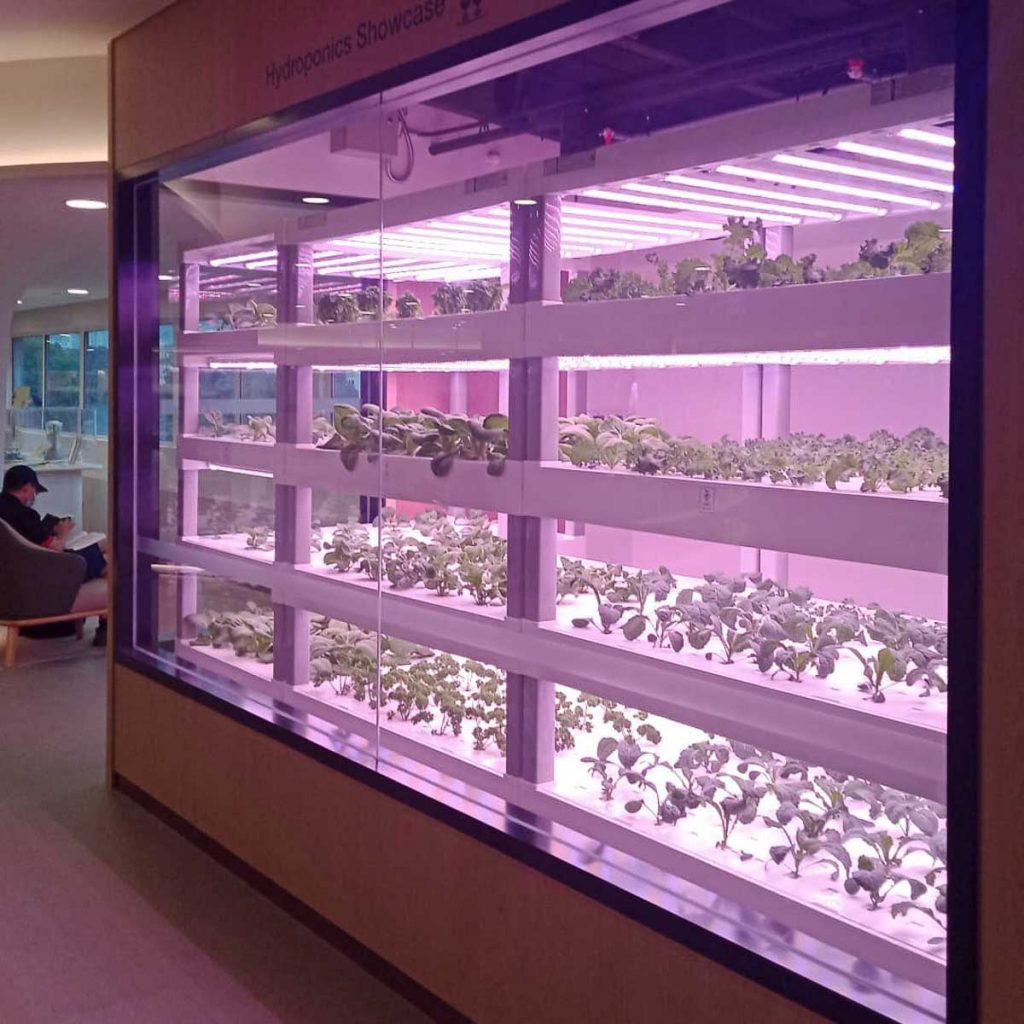 Photo credit: m.shahjohan via Instagram
Opening hours: 11AM – 9PM (Mon – Sun)
Nearest MRT Station: Choa Chu Kang (NSL/BPLRT)
8) Raffles Marina Lighthouse
A perk of staying or working in the far end of Singapore's West neighbourhoods is… watching beautiful sunsets without the usual crowds ☀️
An ideal photo spot is at Raffles Marina Lighthouse, a 12m-high lighthouse overlooking the Tuas Second Link. It's said to resemble the red lighthouse in K-drama Hometown Cha-Cha-Cha! Take in the extraordinary sights with your special half as you explore the area on a romantic, leisurely stroll.
Opening hours: 8AM – 10PM
Nearest MRT Station: Tuas Link (EWL)
Central Singapore
9) Petain Road Shophouses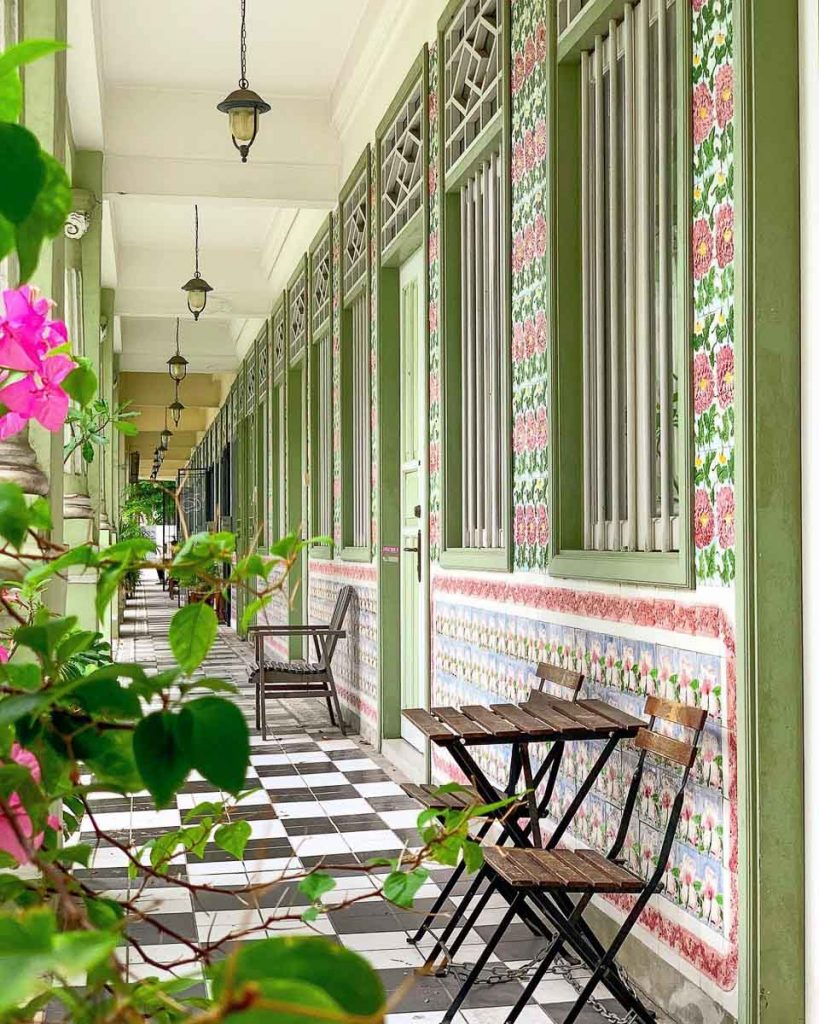 Photo credit: jaylynjunio via Instagram
Is your Instagram feed flooded with Joo Chiat's shophouse facades? Beat the 'gram by visiting a lesser-known row of pre-war shophouses in Jalan Besar that are just as eye-catching.
Multi-coloured ceramic-style tiles adorn the green facade of the European architectural-style shophouses, exuding strong Peranakan flavours. These shophouses were built in the early 1930s and witnessed Singapore's vibrant history through time.
Photo credit: markcchang via Instagram
Today, the Petain Road shophouses are rented out for short-term lodging and commercial use, and are conserved under the Jalan Besar Conservation Area.
Nearest MRT Station: Farrer Park (NEL)
10) Singapore Mobility Gallery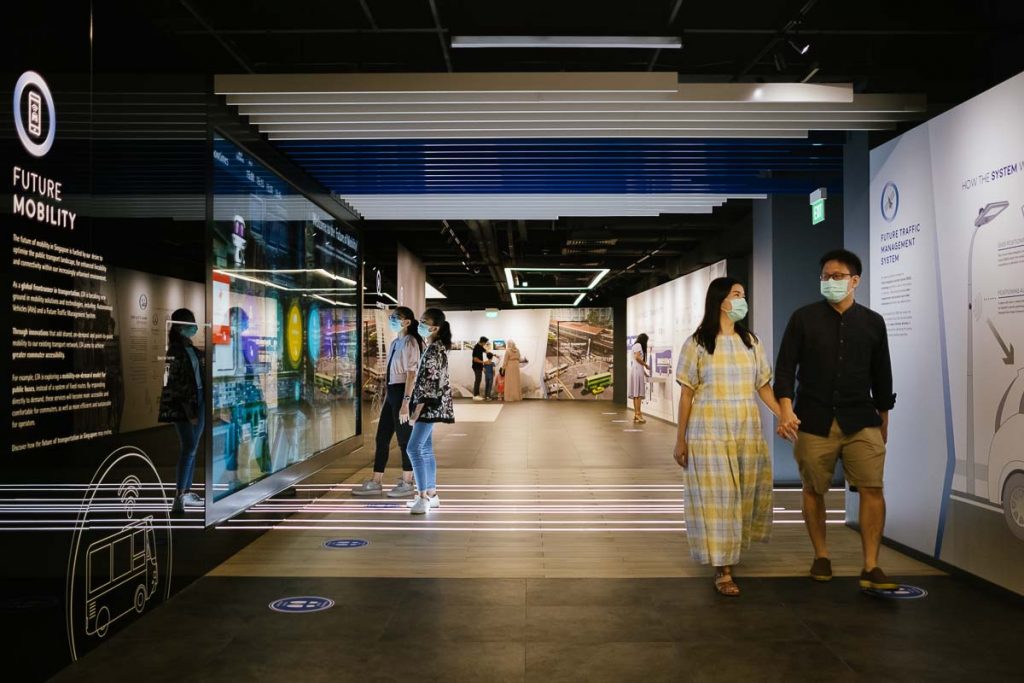 Photo credit: Land Transport Authority
Situated at the fringe of Little India is a gallery unknown to many. The Singapore Mobility Gallery, located at the Land Transport Authority (LTA)'s office, features seven exhibition zones showcasing Singapore's land transport system.
The interactive and multi-sensory exhibits allow visitors to have hands-on experience on what it's like to be a member of the Land Transport Community. Be an Operations Executive and manage congestion on Singapore's road network, or take on the role of urban transport planners to design infrastructure for efficiency and inclusivity.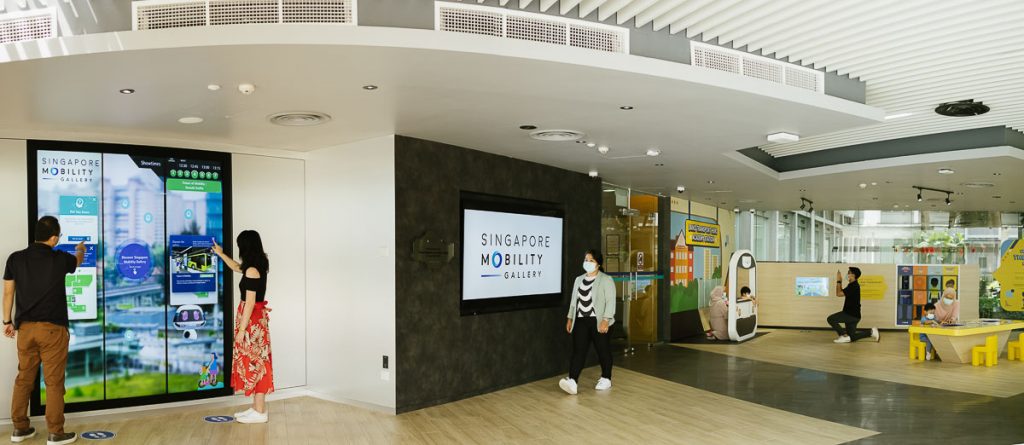 Photo credit: Land Transport Authority
The educational gallery is suitable for visitors of all ages. Admission is free but pre-registration online three working days in advance is required.
While you're at the Singapore Mobility Gallery, pop by the Knackstop flagship store where you can pick up fun and quirky keepsakes inspired by Singapore's land transport!
Opening hours: 9:30AM – 12:30PM, 2PM – 5PM (Mon – Fri), closed on PH
Address: 1 Hampshire Road, Block 1 Level 1, Singapore 219428
Nearest MRT Station: Little India (NEL/DTL)
What are some hidden gems around your neighbourhood, school or workplace? Share with us in the comments!
---
This post was brought to you by the Land Transport Authority (LTA).