Need date ideas? Spice things up by trying something you've never done before together!
For some couples, a year-end trip is the only opportunity to spend quality time together. The fact is, we can't travel right now, but Singapore has loads of unique and fun things to do with your favourite person. And no, it's not just movies and cafes.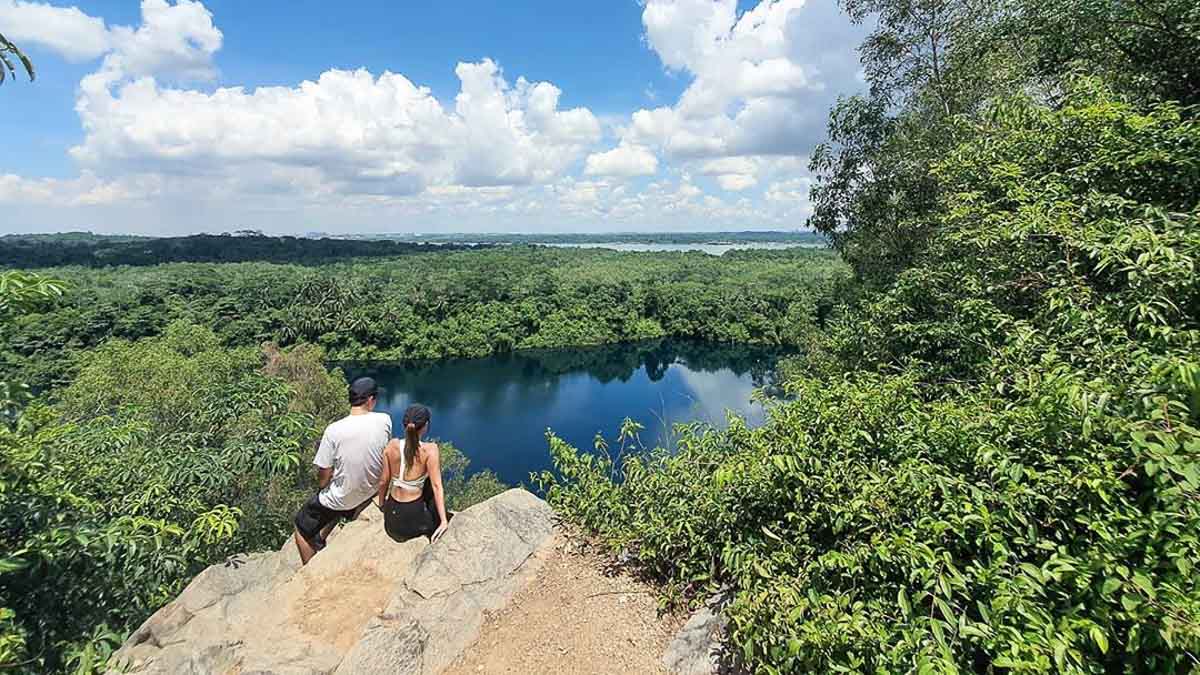 Photo credit: @ahxuncorner via Instagram
Here are 11 exciting date ideas to switch things up for some proper quality time even without that annual overseas trip.
1) Have an off-grid adventure at Pulau Ubin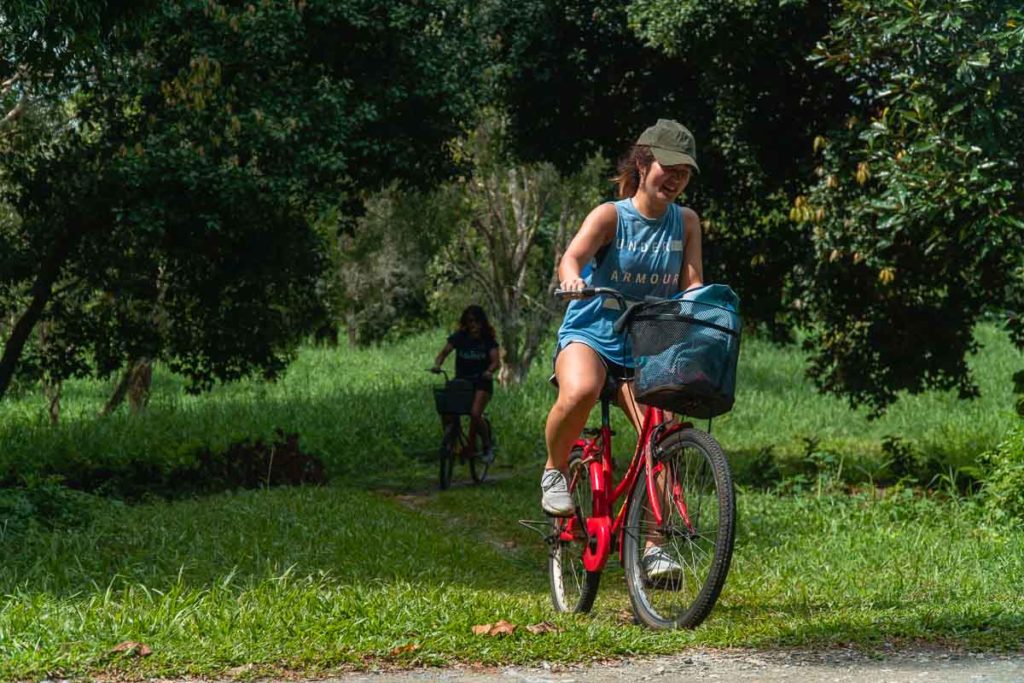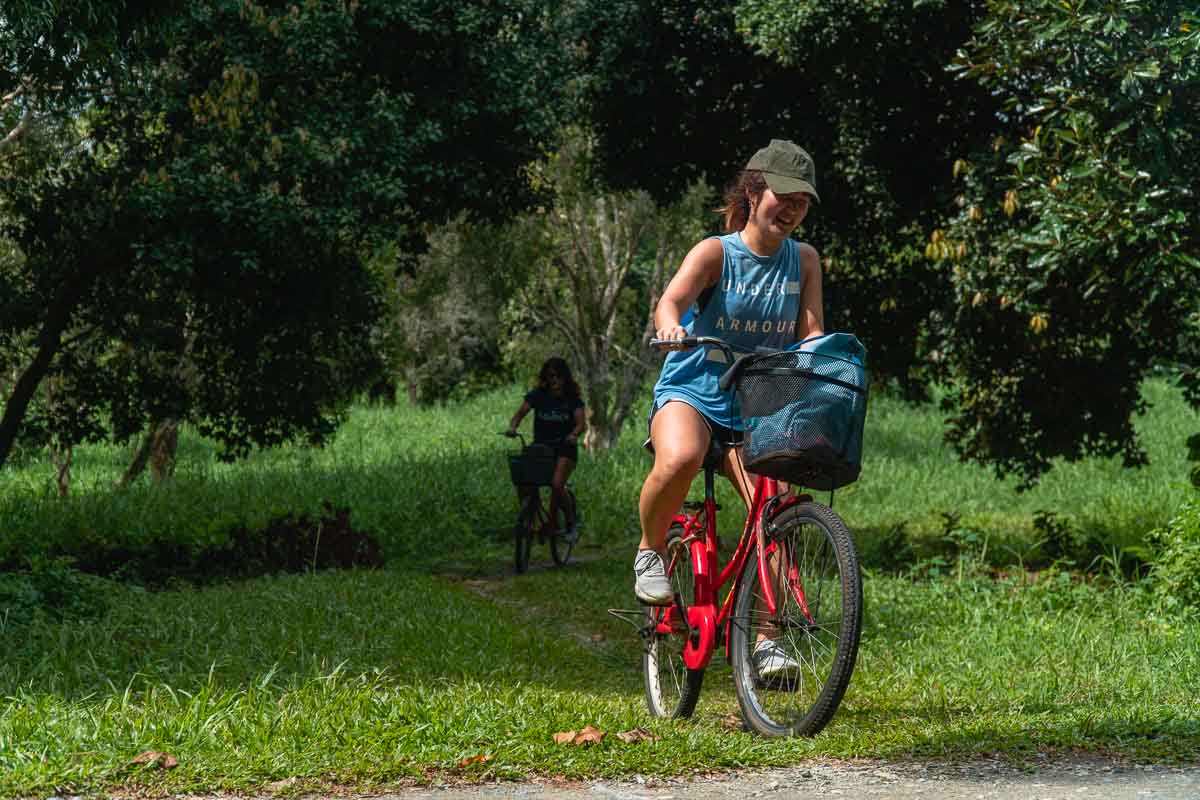 Want some ideas for an uninterrupted date? Get out of the city and take a bumboat to Singapore's second-largest offshore island.
The best way to get around is on two wheels! Rent a bike for S$8/day and head to Chek Jawa Wetlands. If you're lucky, you'll spot the island's wonderful wildlife — wild boars, monitor lizards, kingfishers and even mud crabs!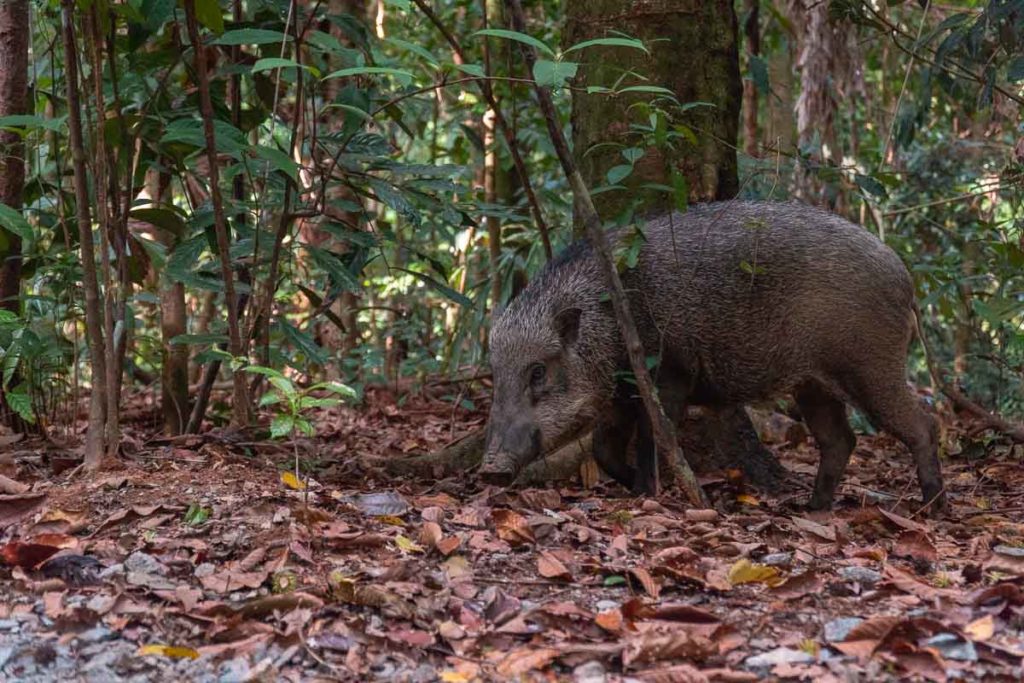 Alternatively, go on a kayaking adventure to Pulau Ketam (~S$96), an island just southwest of Pulau Ubin. If you're lucky, you'll meet swimming otters along the way!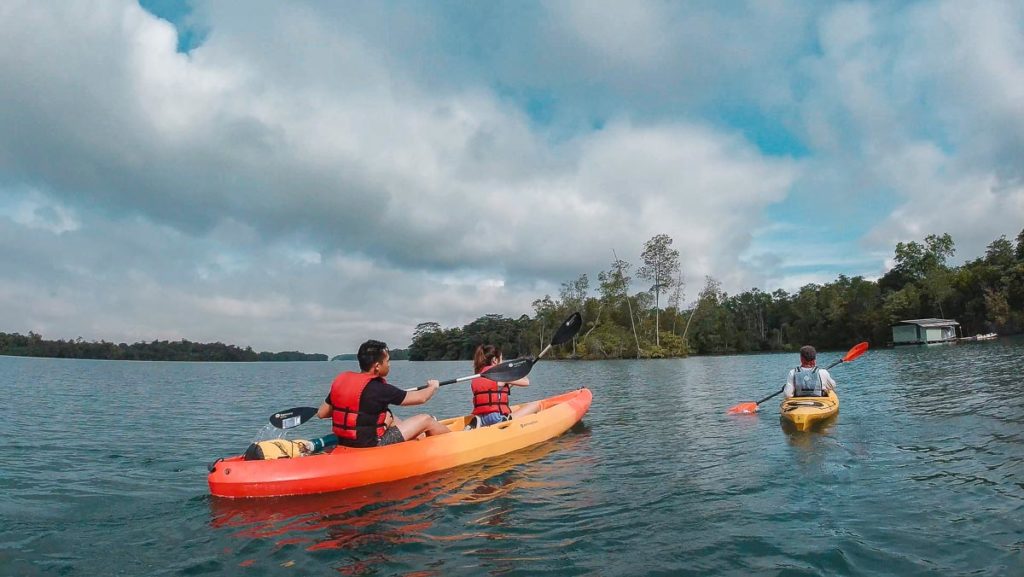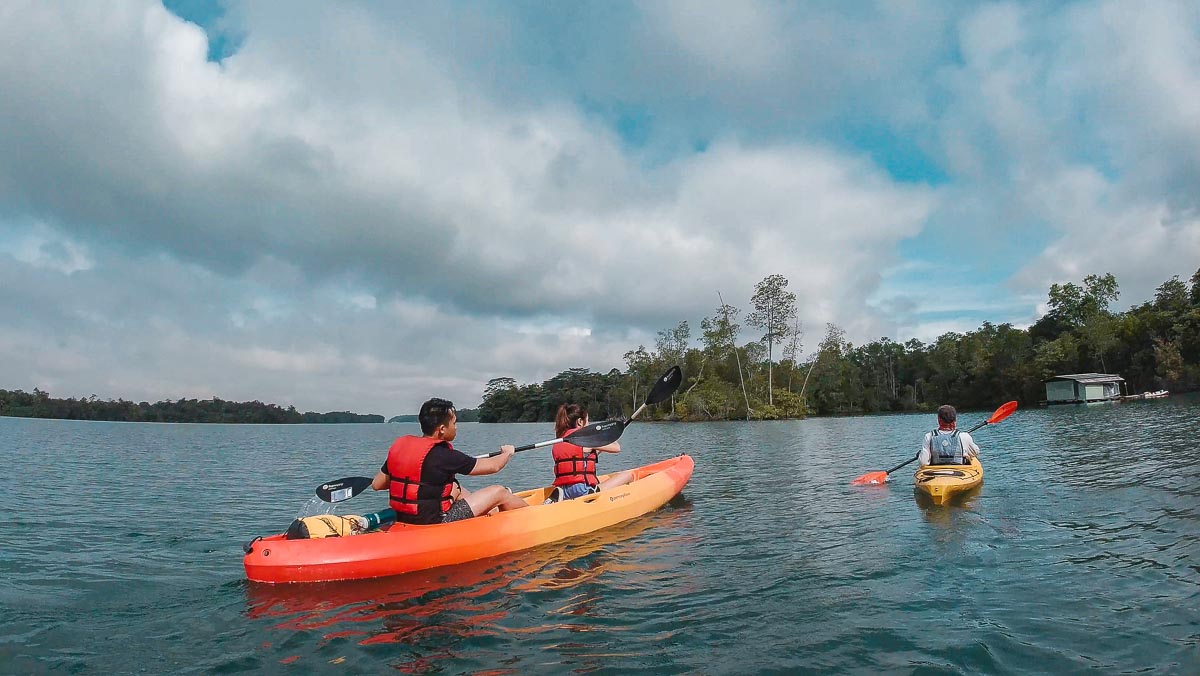 If you're keen to do both, join a full-day tour! An experienced guide will take you around Pulau Ubin's forests and mangroves for the day, with all rental costs included.
Pulau Ubin Nature Kayaking and Cycling Tour
Cost: S$205
Tour timing: 9AM – 5PM
Meeting point: House No. 34 at Pulau Ubin
Read more: Pulau Ubin Guide — A Local's Guide to Exploring This Hidden Gem
2) Go on a vintage Vespa tour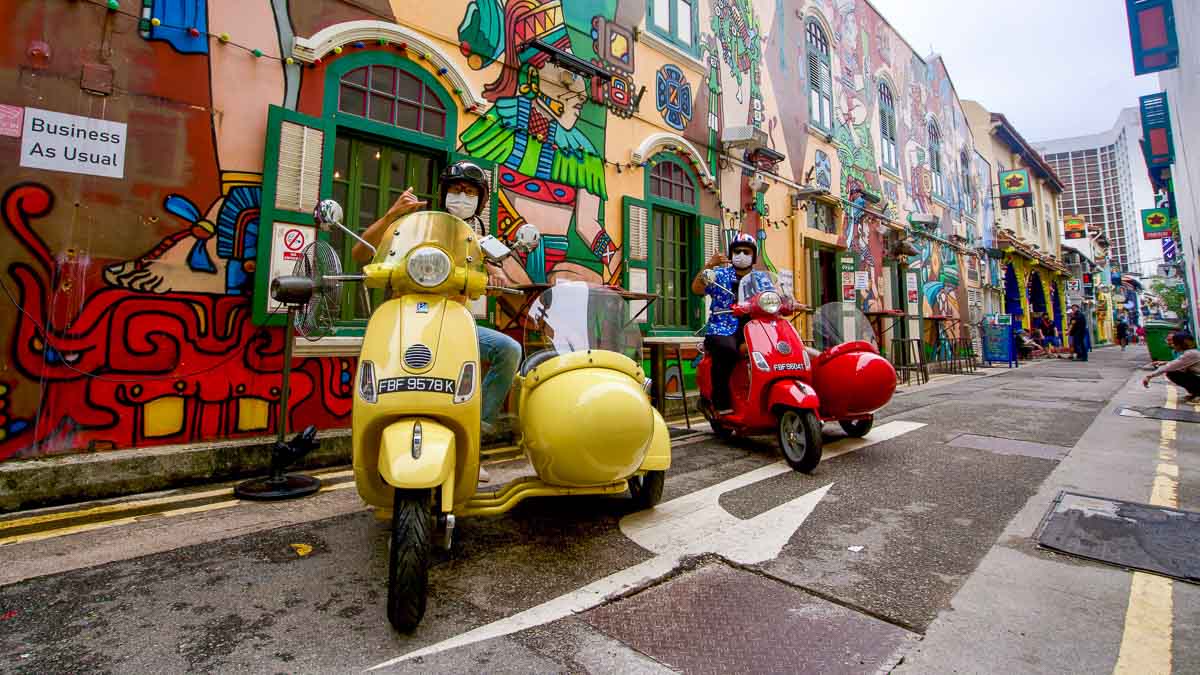 A fun alternative to museum hopping, hop into a Vespa sidecar and discover the fascinating history of Joo Chiat and Katong! Known as Little Singapore, Joo Chiat and Katong was home to communities of Peranakan, Eurasians, Malays, Chinese and Indians back in the 1920s.
You'll love discovering colourful street art and shophouses while riding through rustic lanes! But if you'd like to see the rest of Singapore, the tour also explores other areas like Tiong Bahru, Kampong Gelam, and the Civic District.
Cost: S$160/hr
Tour timings: Runs from 9AM – 5PM
Meeting point: 11 Everitt Rd, opposite Lotus Apartments, 73 Joo Chiat Place, Singapore 427806
3) Explore Singapore's offshore islands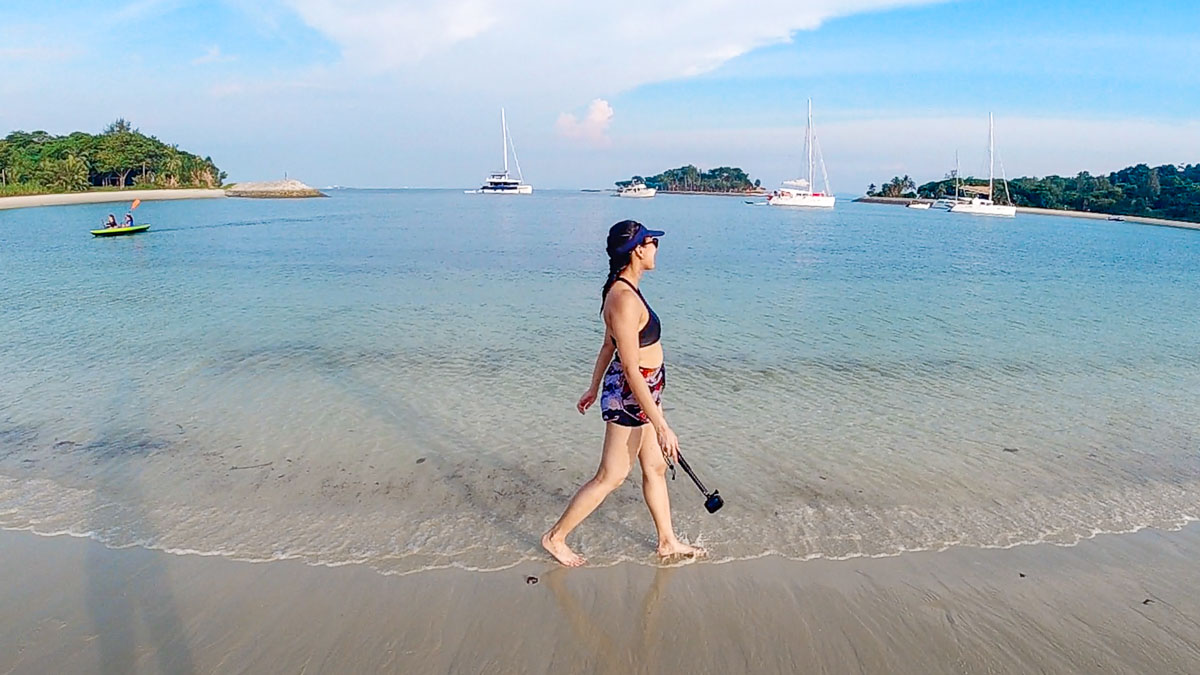 This isn't gonna replace island hopping in Thailand and the Philippines, but if you've yet to explore Singapore's Southern Islands, it's a great date idea to bring along bae! Start your morning with a lovely picnic on St. John's Island, before walking over to Lazarus Island. Waters are usually clear and the beach is perfect for a lounge day under the Sun.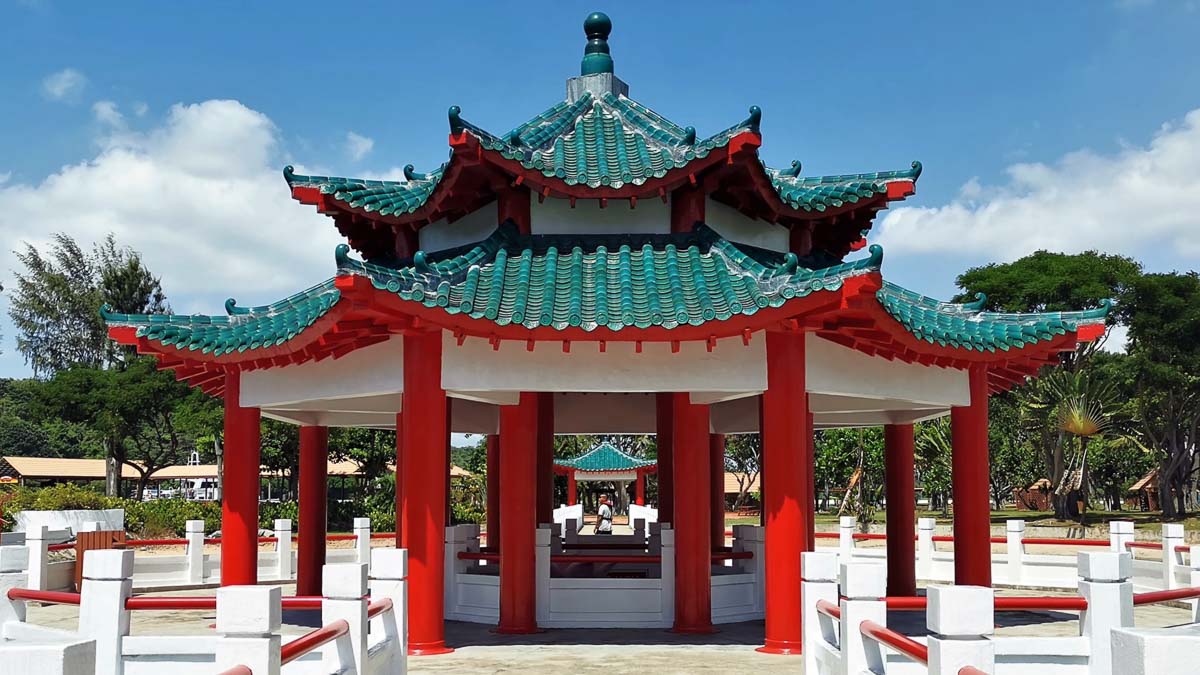 Photo credit: Island Cruise
Next, check out Kusu Island and its resident turtles! You can spot this unique island from miles away thanks to its bright red temple. Around the island, you'll find matching pagodas that make great photo backdrops.
If you have time, check out Sisters' Island too! At low tide, you'll see various marine life chilling on the beach.
Want a more epic experience? Rent your own luxury yacht and live the luxe life on the waters!
Cost: S$15
Tour timing: 11AM – 6:30PM
Meeting point: Marina South Pier
4) Take your relationship to new heights
AJ Hackett Bungy Jump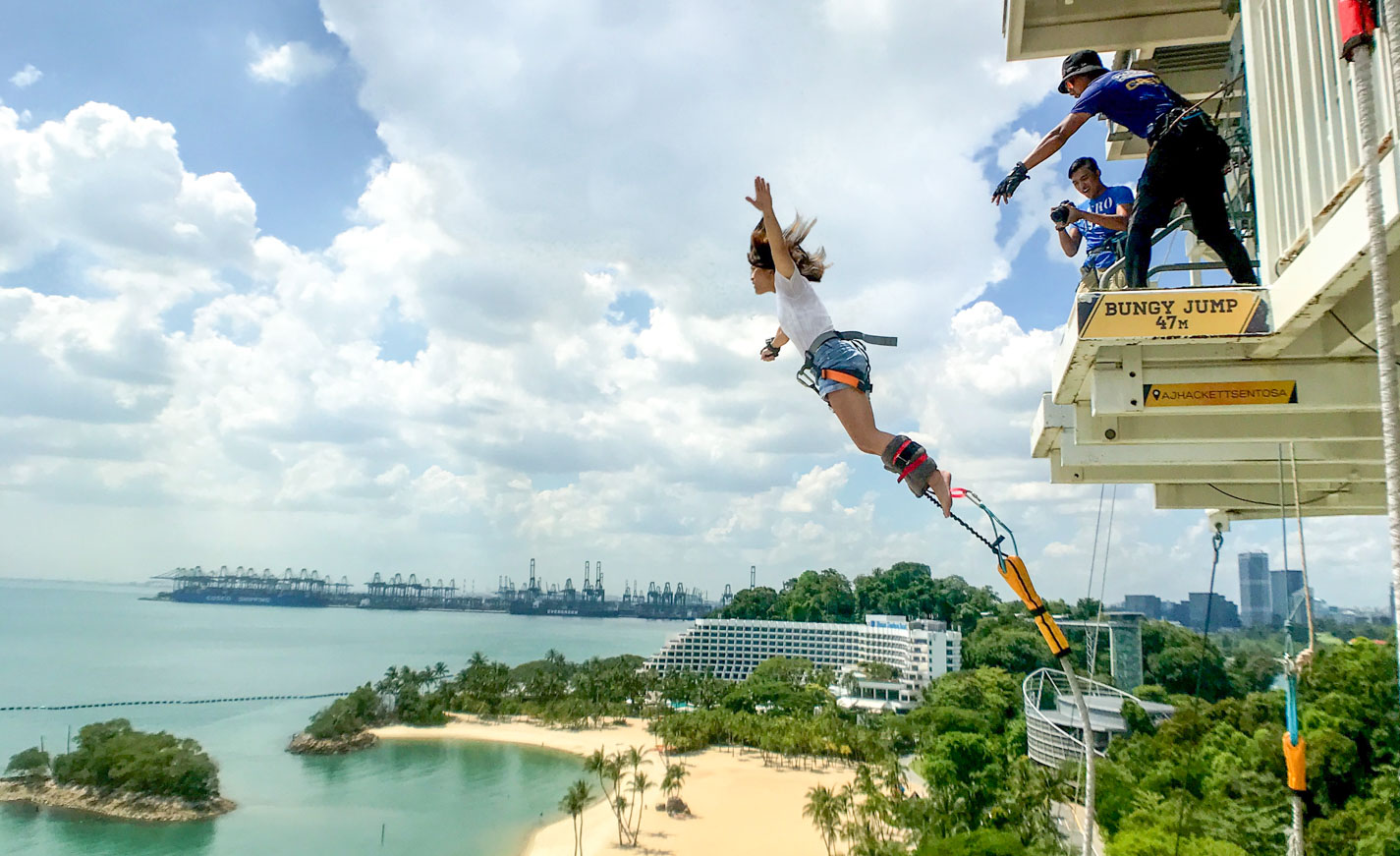 Nothing keeps a relationship going like jumping out of your comfort zone — literally!
Interestingly, bungy jumping is a lot like falling in love. When you're at the edge, you're excited, but terrified with uncertainty. But sometimes, just like relationships, you've got to take that leap of faith (47m to be exact)!
Cost: S$79
Opening hours: 12:30PM – 7PM, closed on Tue and Wed
How to get there: 10min walk from Beach Station
Mega Adventure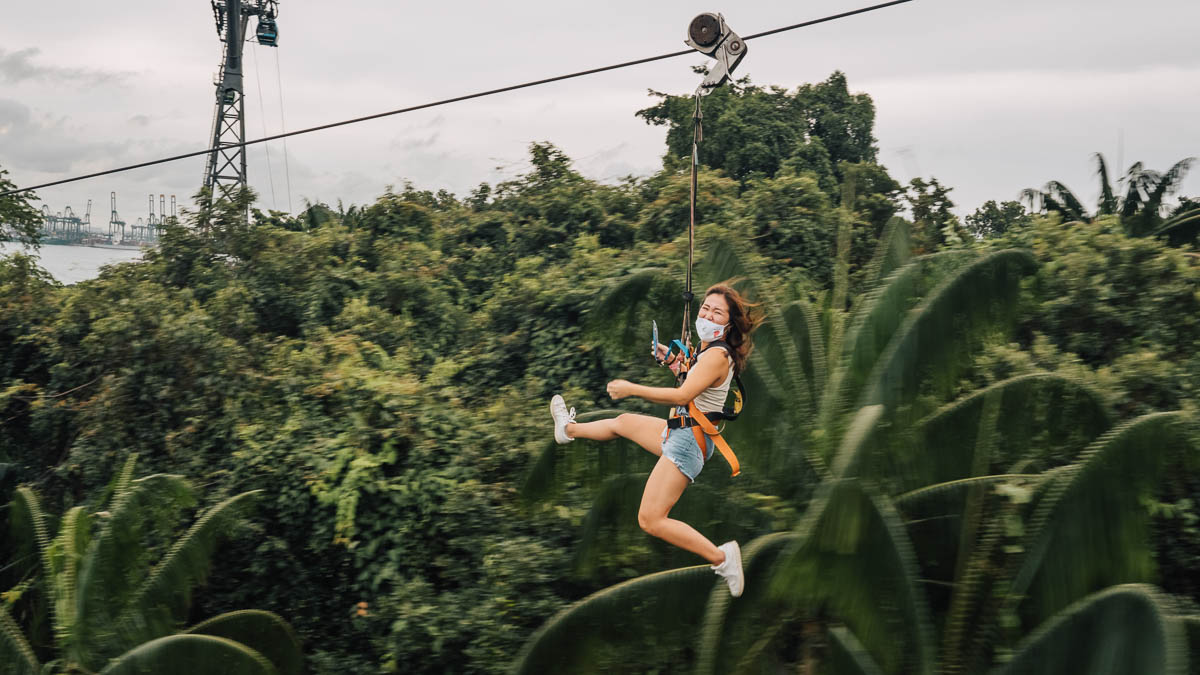 If you're up for more challenges, conquer your fear of heights at Mega Adventure. Tackle 36 obstacles in the high-element adventure rope course.
The view gets better as you end off with a 450m zip line together. You'll get a stunning view of both Sentosa and your bae!
Cost: S$55
Opening hours: 2PM – 6PM, opens 11AM from Sat to Sun
Address: 10A Siloso Beach Walk, 099008 Siloso Beach Walk, 099008
5) Go on a scenic hike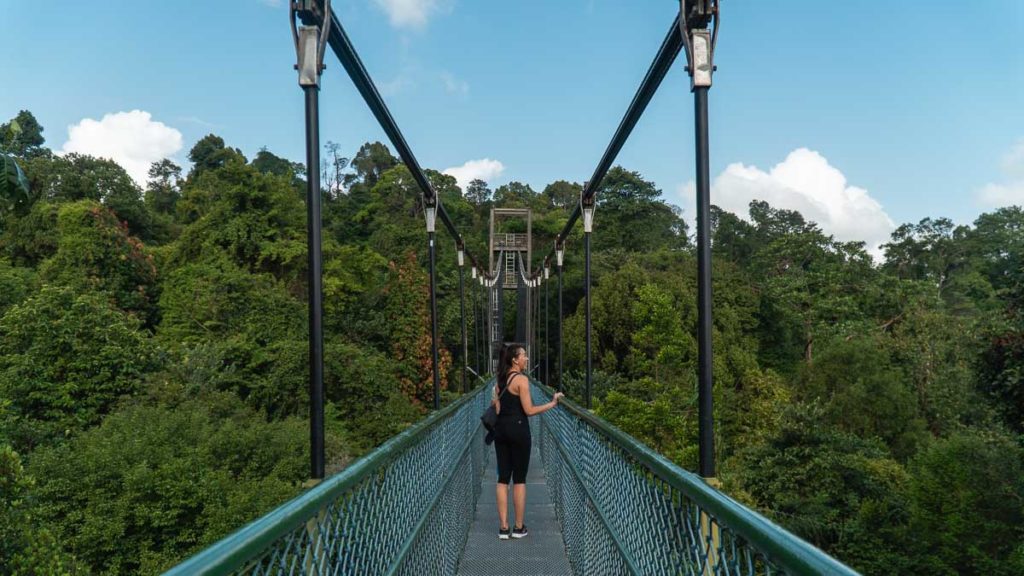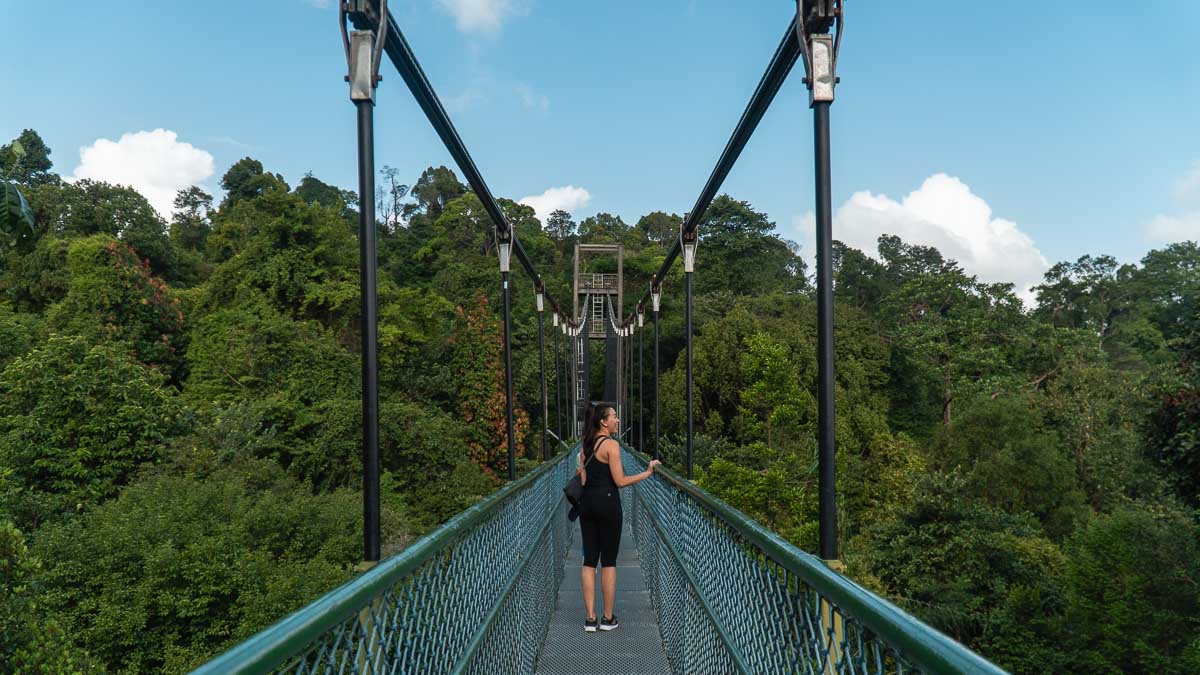 If you're more of a chill-seeker, try a relaxing hike instead. For those who've already cleared MacRitchie Reservoir and Bukit Timah Hill, explore these lesser-known trails!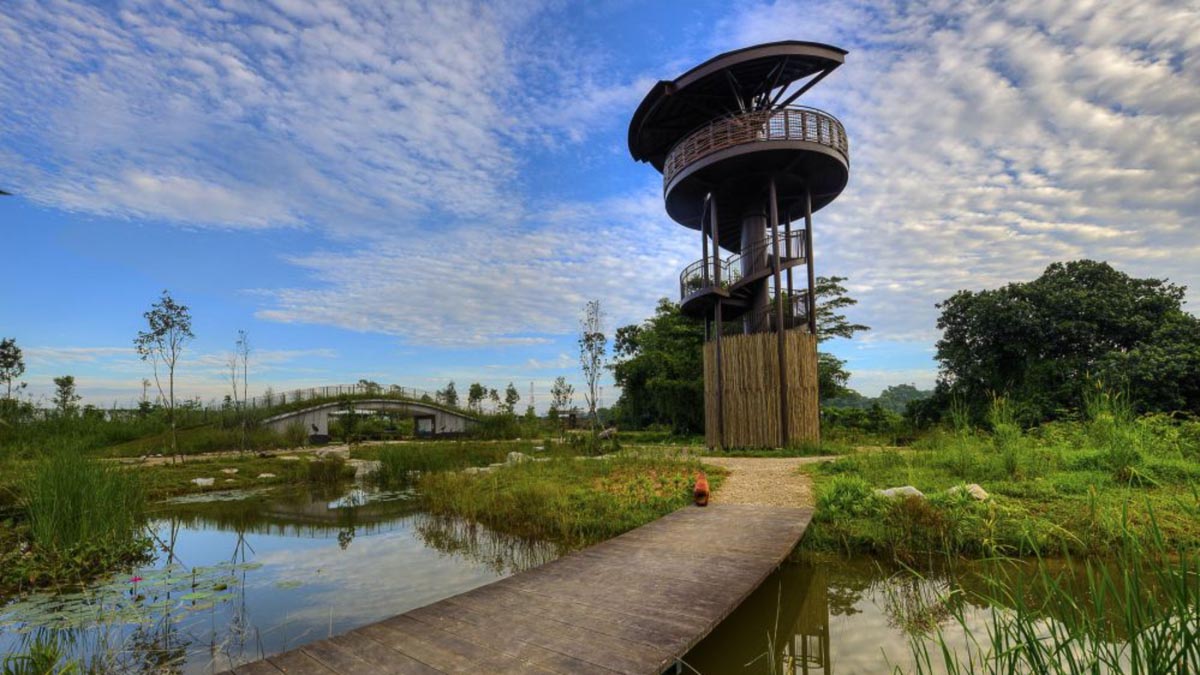 Photo credit: Landscape Engineering Pte Ltd
Tucked away in Kranji is a freshwater marshland teeming with diverse flora and fauna. Hike through Kranji Marshes and visit the park's interesting lookout points. Go bird watching at any of the six bird hides, or enjoy panoramic views from the Raptor Tower!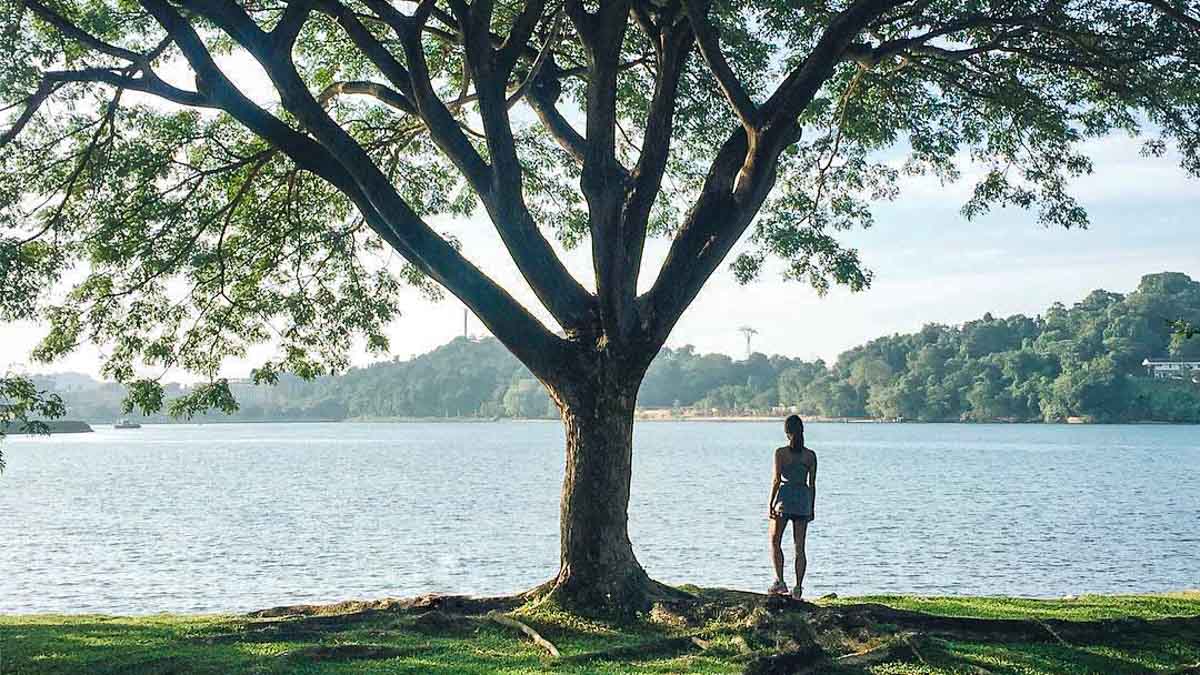 Photo credit: @aachiaaa via Instagram
Another easy hike is through Labrador Nature Reserve. Here, you're rewarded with stunning cliff-side views of the sea. This area also used to be a British military battlement. So, don't be alarmed by the machine gun post and artillery pieces as you make your way through the park.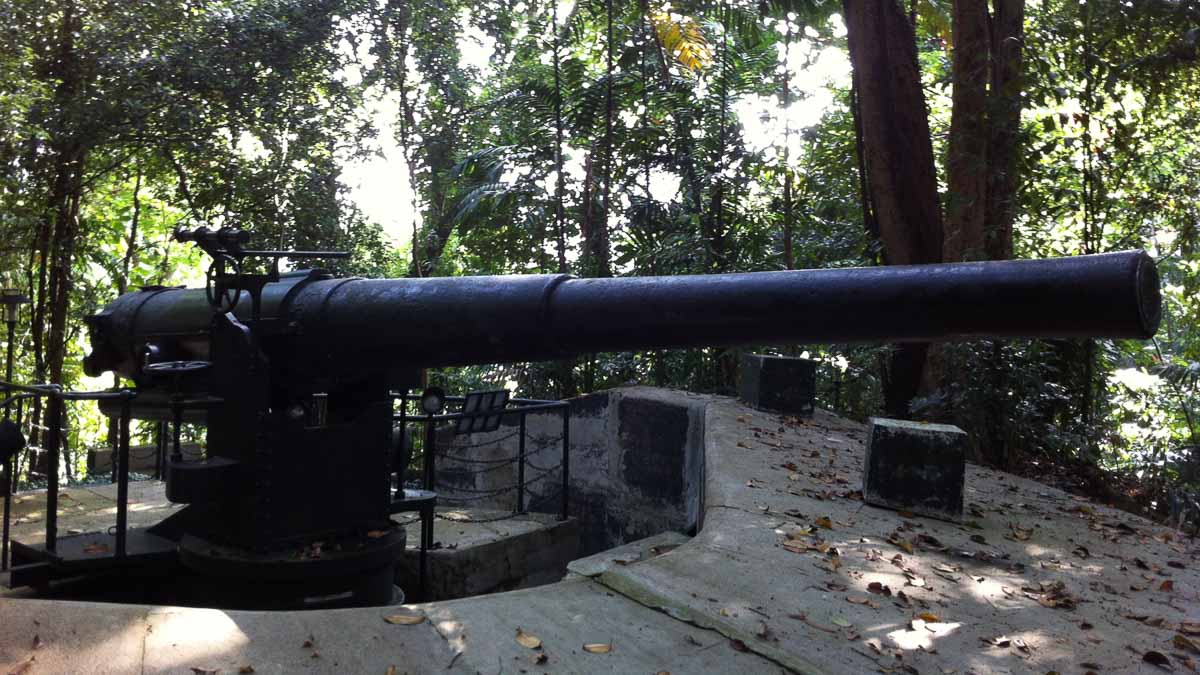 Photo credit: Nparks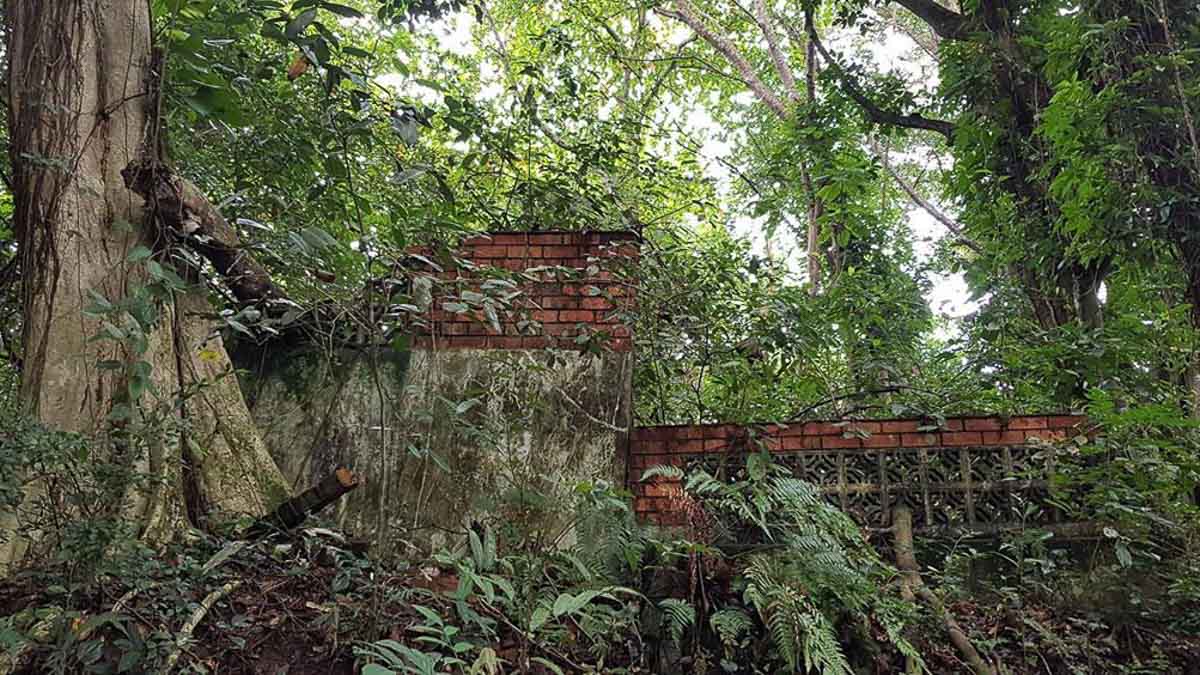 Photo credit: @mo_clare via Instagram
For those who prefer adventure, check out Thomson Nature Park! You'll find interesting sights, from the ruins of a Hainan Village to the endangered Raffles' Banded Langur.
It's a buffer park between Windsor and Springleaf Nature Park. So, if you're looking for a longer hike, start from either end instead!
6) Be kids again
Couples who have fun together, stay together.
BOUNCE Singapore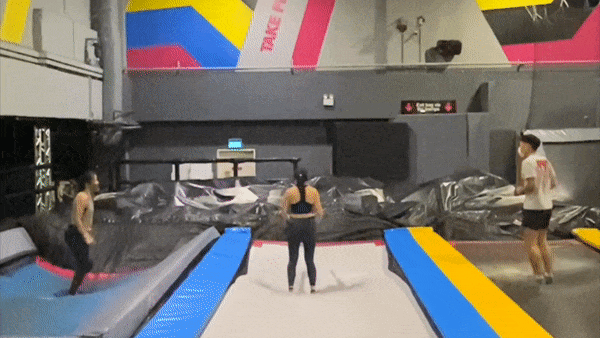 BOUNCE is a great place to be silly together. You'll be laughing the moment your session begins — from getting the hang of jumping, to failed attempts at flipping into the foam pit.
Invite another couple and make it a double date to enjoy Klook's Awesome 4some promo! (*Update: Promo currently unavailable)
Cost: S$75 for group of four
Opening hours: 10AM – 8PM, closes 7PM on Sun
Address: Cineleisure, 8 Grange Road #09-01 Singapore 239695
Singapore Zoo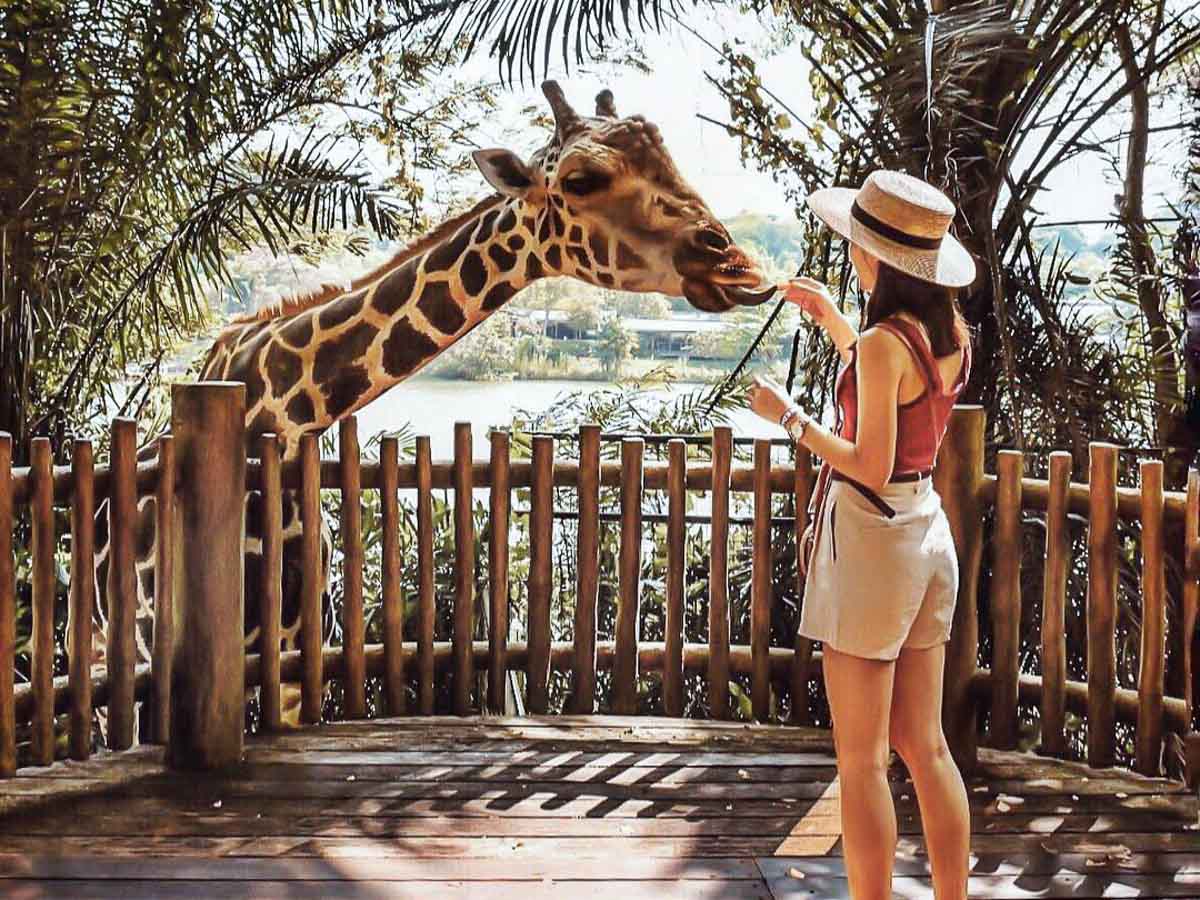 Photo credit: @joannejojobi via Instagram
Another place to instantly feel like kids again is at the Singapore Zoo (you're never too old for the zoo)! It's one of the more popular date ideas, and for good reason. You can visit each other's favourite animals, and take cute couple photos with them too!
Cost: ~S$37
Opening hours: 8:30AM – 6PM
Address: 80 Mandai Lake Rd, 729826
7) Try a new sport together
Here are some ideas to get rid of that date weight 🤪 Pick up one of these fun, challenging sports! You'll enjoy yourselves so much, it won't even feel like a workout.
Singapore Wake Park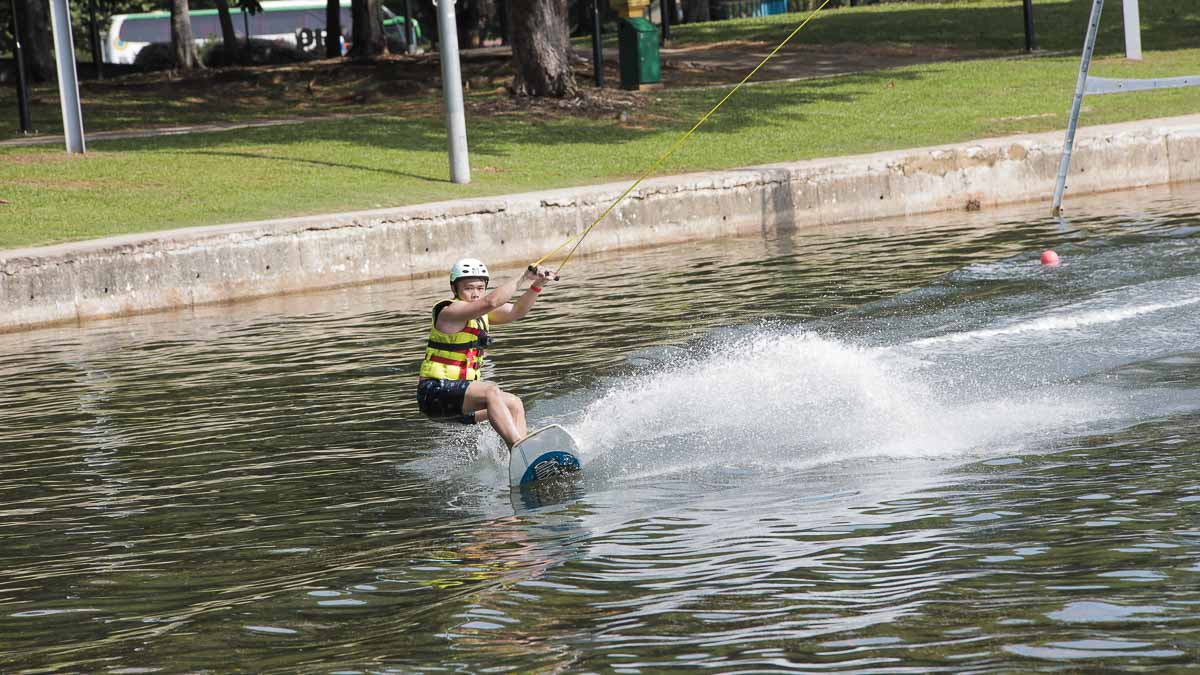 Since we can't take on ski slopes this year, how about another version — cable-skiing! An afternoon at Singapore Wake Park is all you need to get hooked. With the park's straight-line system and dedicated coaches, newbies will get the hang of it in no time 🏄🏻‍♂️
It's also a great way to impress your boo. And even if you fall, you'll both get a good laugh out of it 😂
Cost: From S$50
Opening hours: 10AM – 9PM, opens at 9AM and closes at 8PM on weekends
How to get there: Take 197 or 401 (operates only on weekends) from Bedok Interchange. Alight at Laguna Park and walk through the pedestrian tunnel.
Ground Up Climbing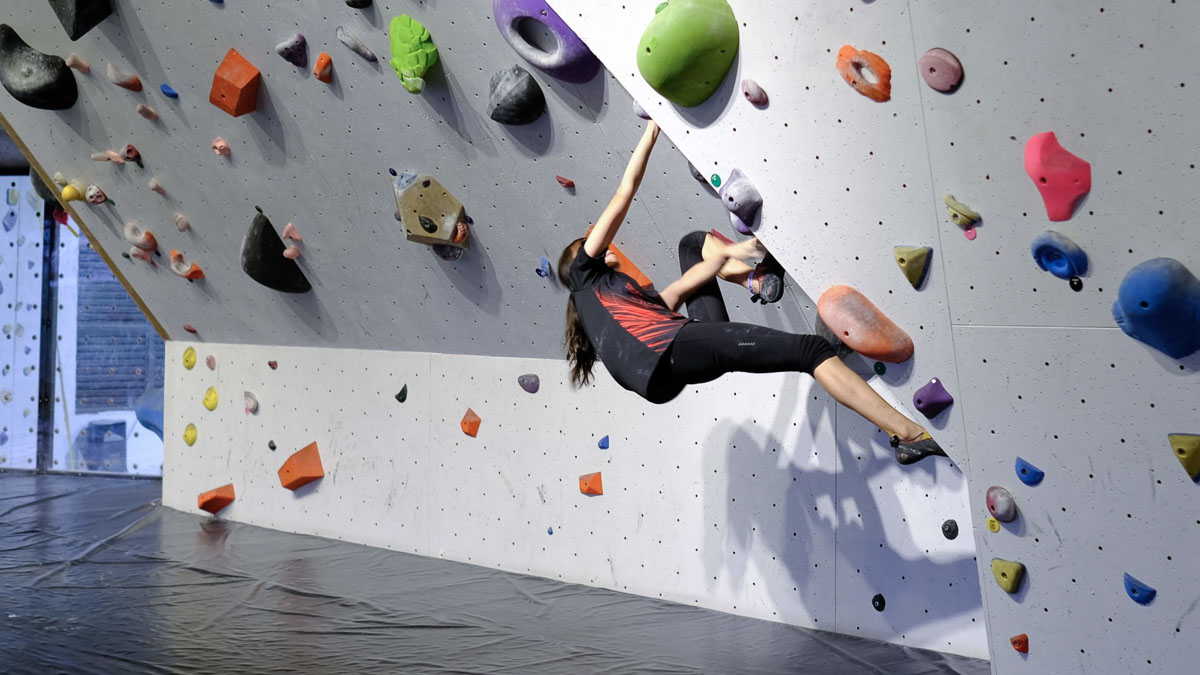 Photo credit: Ground Up Climbing
You've conquered the waves, now let's scale to new heights.
Take on Ground Up's indoor high walls and have your favourite person cheer you on below! Or go harness-free on the bouldering walls — don't worry, bae will catch you when you fall (if that fails, the bouldering pads will) 💁🏻‍♀️
Cost: S$15.30
Opening hours: Varies
How to get there: 5min walk from Farrer Park Station
8) Enjoy unique dining experiences
If the way to a man's heart is through his stomach, get ready for a proposal by the end of the date with these cool dining ideas!
Sushi Airways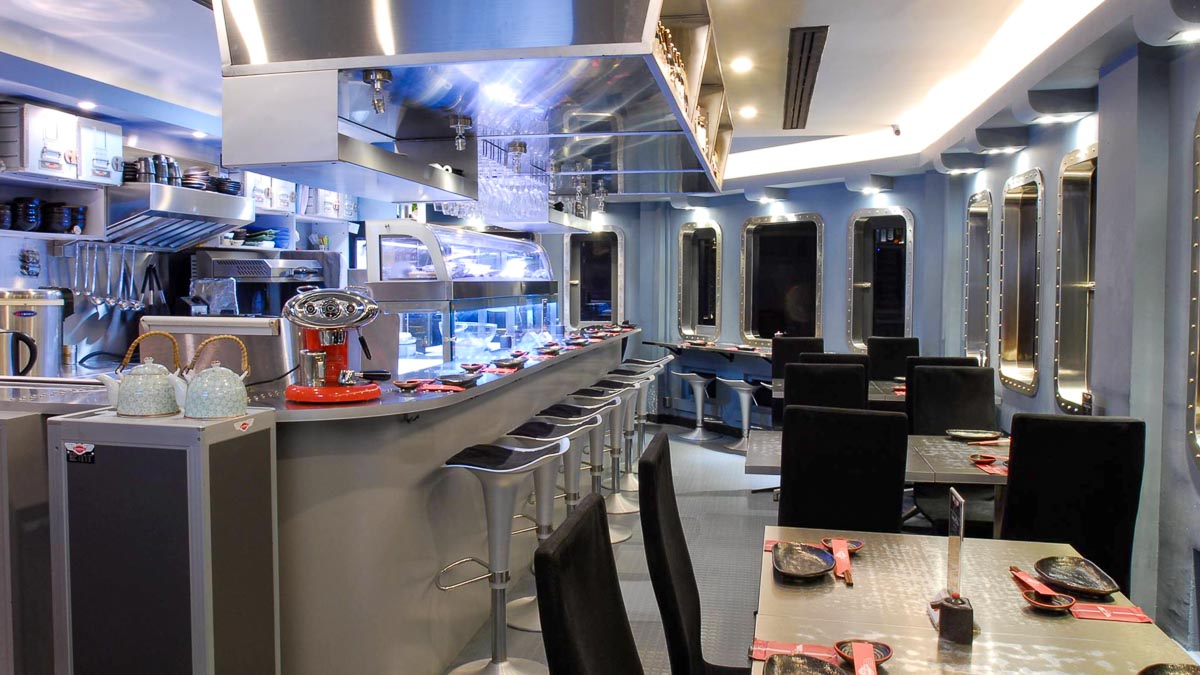 Photo credit: Sushi Airways via Facebook
This is the OG A380 dining experience. Get the finest cuts of your favourite sushi when you "fly" Sushi Airways! You'll be given the "in-flight" experience with boarding passes, flight stewardesses, and even "porthole" windows.
What a way to get the best of both worlds — your weekly sushi date on a flight to nowhere 😂
Cost: From S$5
Opening hours: 11:45AM – 9:45PM, closes 10PM on Fri and Sat, closed between 2:30PM – 5:45PM
Address: 20a Baghdad St, Singapore 199659
NOX – Dine in the Dark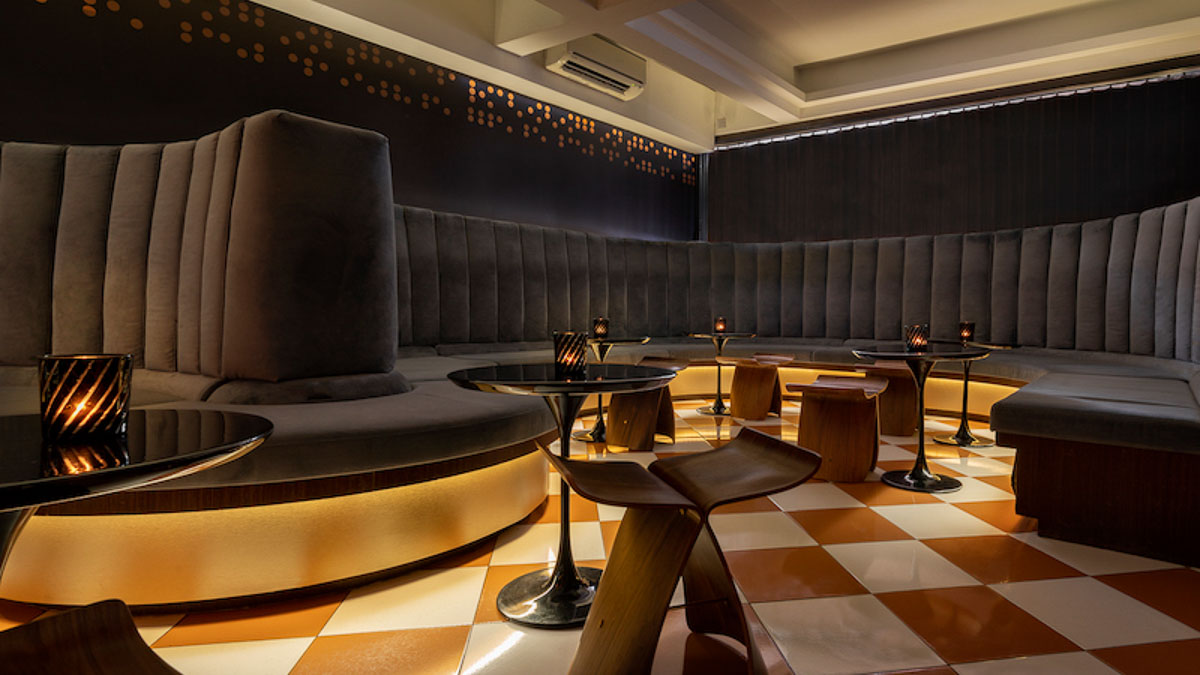 Is it called a blind date if you can't see your partner? Photo credit: NOX Dine in the Dark
A meal in the dark at NOX is a truly unique culinary experience. Give your eyes a rest and let your taste buds do the talking — you'll be surprised how much better you savour each flavour in total darkness!
This highly-raved restaurant has received TripAdvisor's Certificate of Excellence for the past five years. So, expect top-NOX food with top-notch service.
Cost: From S$88++/pax
Opening hours: 6PM till late, closed on Mon
Address: 269 Beach Road, Singapore 199546
SEED Container Park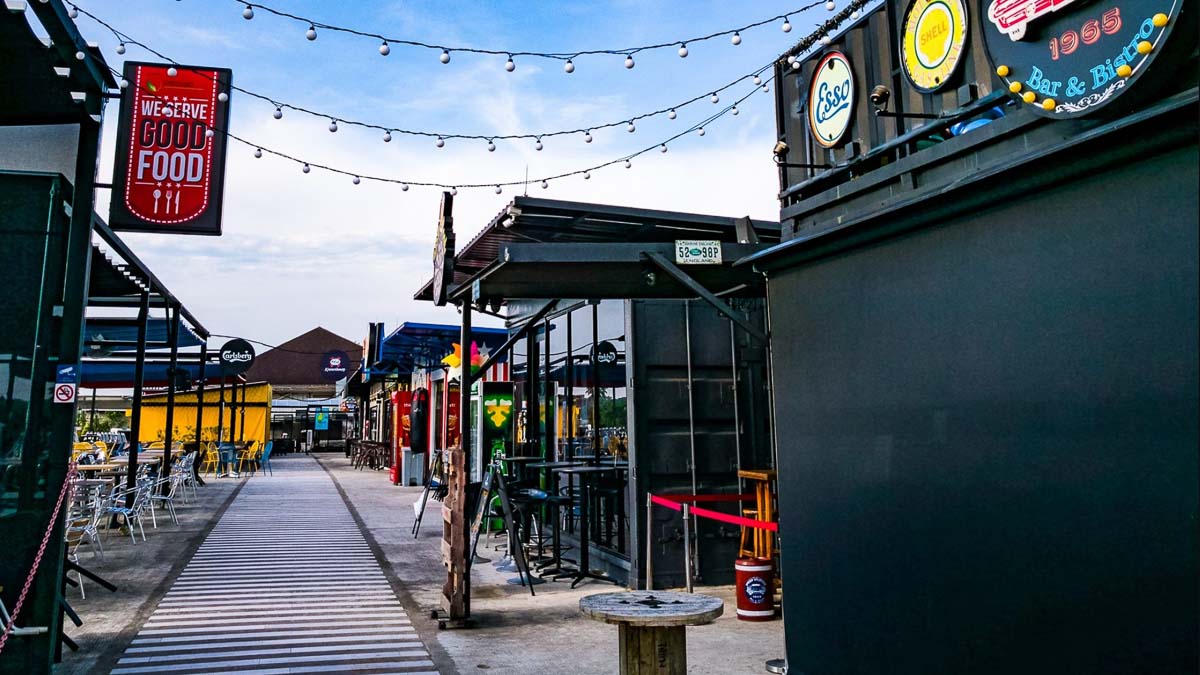 Photo credit: Social Innovation Park
For couples who prefer alfresco dining, check out Social Entrepreneurship and Eco-park Development's (SEED) container restaurants. These F&B social enterprises are housed in refurbished shipping containers, serving nothing but good vibes. Plus, they are committed to providing jobs for low-income families, single parents and ex-offenders.
Feast on delicious cuisines from Korean to Western and Thai, while enjoying a refreshing view of Punggol Serangoon Reservoir.
Cost: From S$9.90
Opening hours: 12PM – 12AM
Address: 50 Punggol East, Singapore 828826
Kafe Utu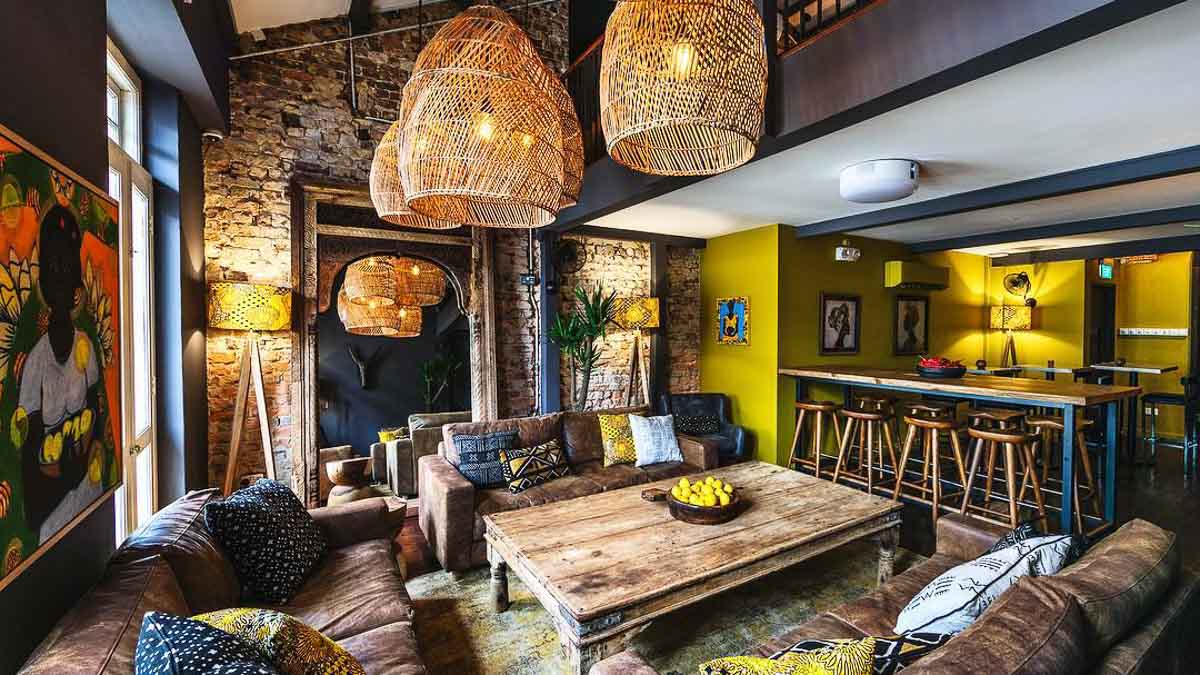 Photo credit: @kafeutu via Instagram
Ever tried African cuisine? Thankfully, you don't need to fly 12 hours to taste it!
Kafe Utu is Singapore's first and only African cafe. Here, you'll get to taste flavours from across the continent. Popular dishes include the Swahili Fish Curry and the Liberian Peanut Chicken Stew.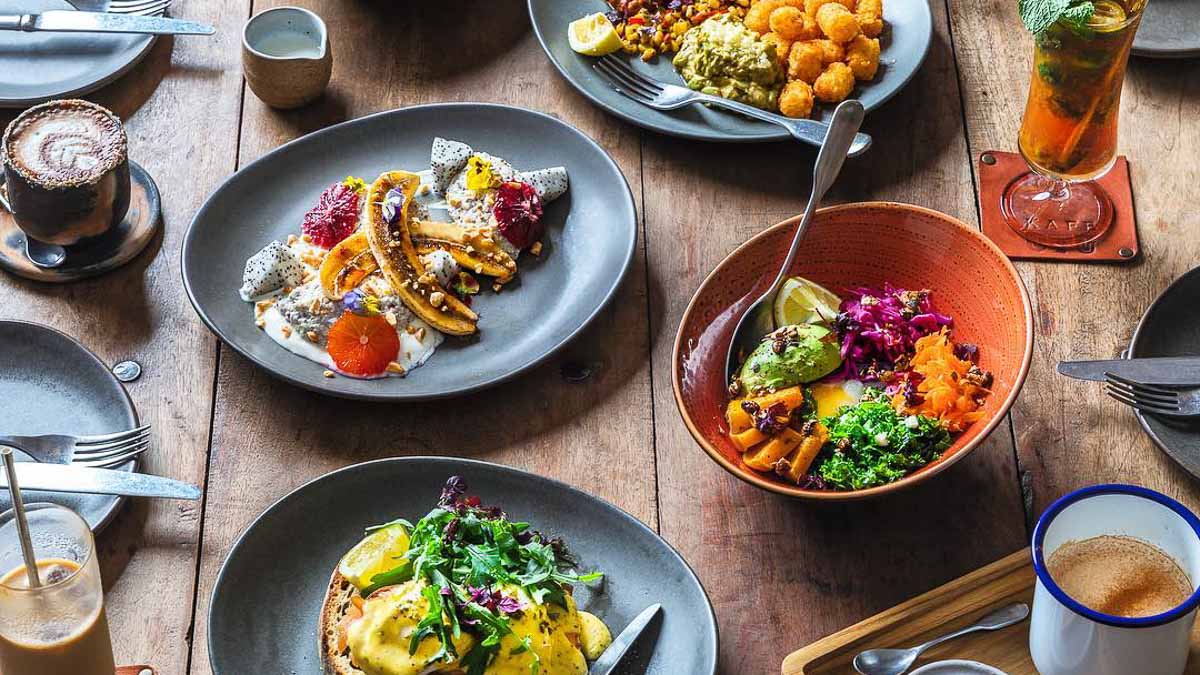 Photo credit: @kafeutu via Instagram
Cost: From S$8
Opening hours: 10AM – 10:30PM, opens 9AM on weekends, closed on Mon and Tue
Address: 12 Jiak Chuan Rd, Singapore 089265
Singapore Southern Straits Sunset Dinner Cruise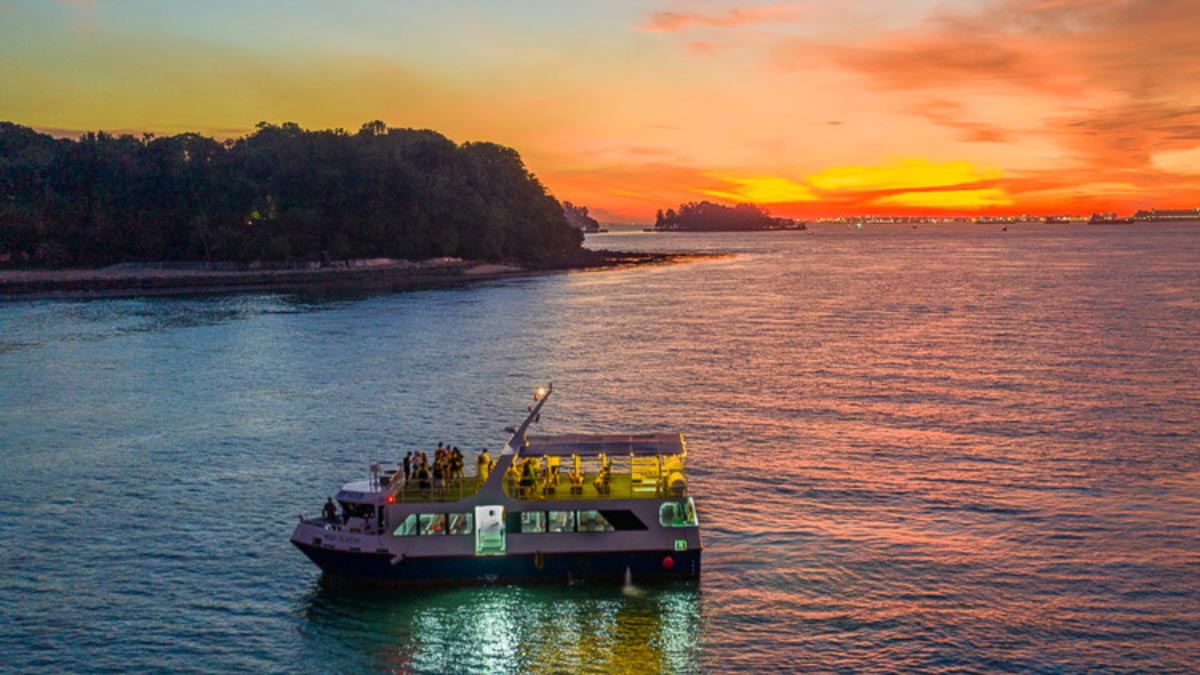 Photo credit: Klook
Hop onboard a ferry as it takes you around Singapore's Southern Strait. Enjoy the sunset as you pass by the Southern Islands. Meanwhile, a chef will prepare and serve your meal, one dish at a time.
For the best views, hang out on the upper deck — you'll get unobstructed views of the Marina Bay skyline!
Cost: S$63.05 (Tours available from 8 Jan 2021)
Tour timing: 6:30PM – 9PM
Meeting point: Marina South Pier
9) Work together to get out of an escape room
Communication and teamwork are key in a relationship. Try these activities to see if you and your partner have got what it takes to solve crazy problems (besides BTO 👀).
Escape Hunt Singapore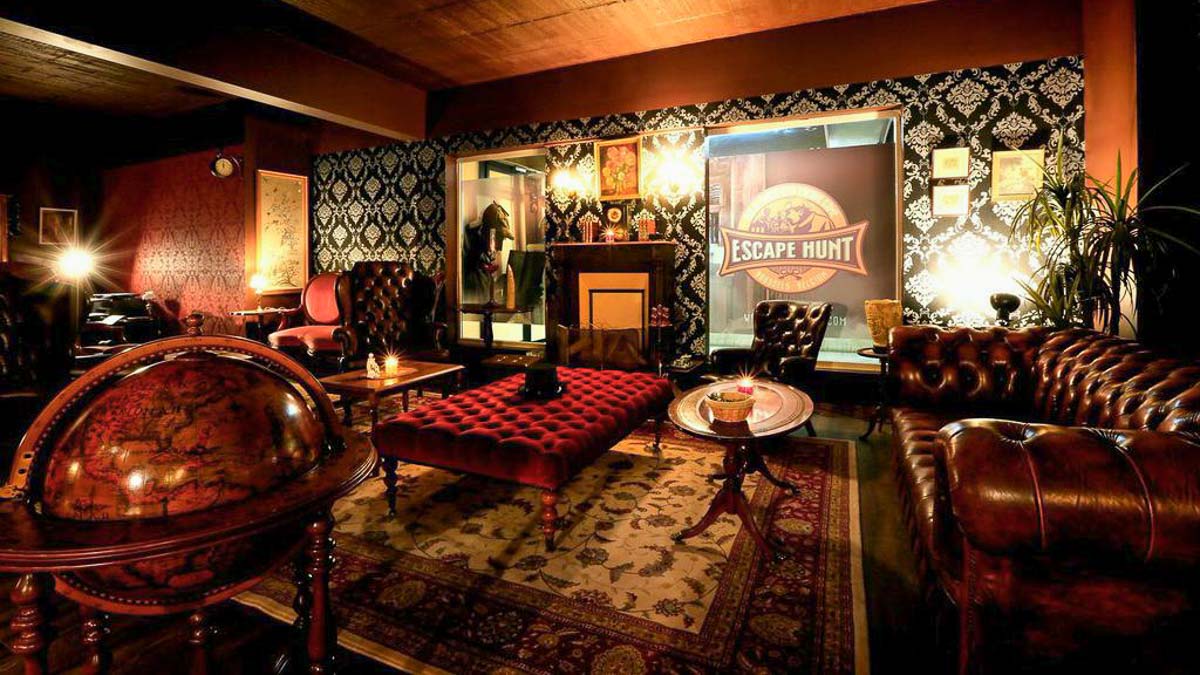 Photo credit: Escape Hunt Singapore
At Escape Hunt, unleash your inner detective as you try to catch an infamous murderer. Or, take on a Secret Assignment and save the world together.
This is the best place to show off your wits and attention to detail. On top of that, nothing brings two people closer like being trapped in a room for an hour and a half. Especially when you have to work together to escape!
*Update: Attraction is currently closed
Cost: S$69.50 for a private room for 2 OR S$77 for a private room for 4
Opening hours: 10AM – 10PM
How to get there: 6min walk from Dhoby Ghaut Station
Chinatown Murder Games Tour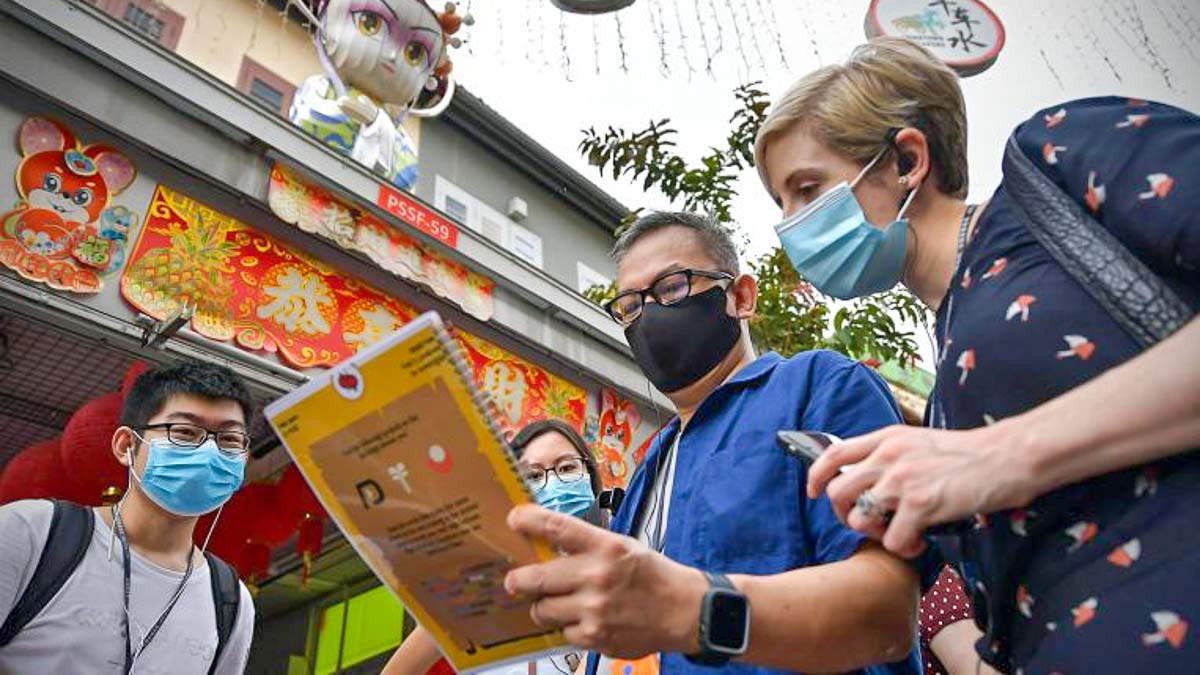 Photo credit: Tribe
Or, take the challenge outside with a real-life game of Cluedo! This unique 'escape room' takes place in Chinatown, where you'll hit the streets to solve puzzles and catch a murderer.
Participants will decide where to go based on their clues. There'll be a guide narrating your journey, and you'll meet characters along the way — like Aunty Geok the Samsui woman and Raj the moneylender. They'll tell interesting stories about Chinatown, which may help you find the killer.
Cost: S$50
Experience timings: 10AM – 12PM (Fri – Sun)
Meeting point: Chinatown MRT Exit C
10) Learn new skills together
Craft workshops are a meaningful way to spend quality time together. You don't need to be exceptional at art — it's learning together that makes it fun. At the end of the day, you'll have tangible memories to bring home.
Mini Pottery Workshop Experience
Pottery is a chance for you to create something for your partner from scratch. Even better, with your bare hands!
Learn to throw on a wheel and make a three-piece mini pot set — it's the perfect decorative piece for couples looking forward to their BTO.
Cost: S$65
Workshop timing: 10AM – 1PM
Address: 475 Geylang Road, Singapore 389434
Terrarium Workshop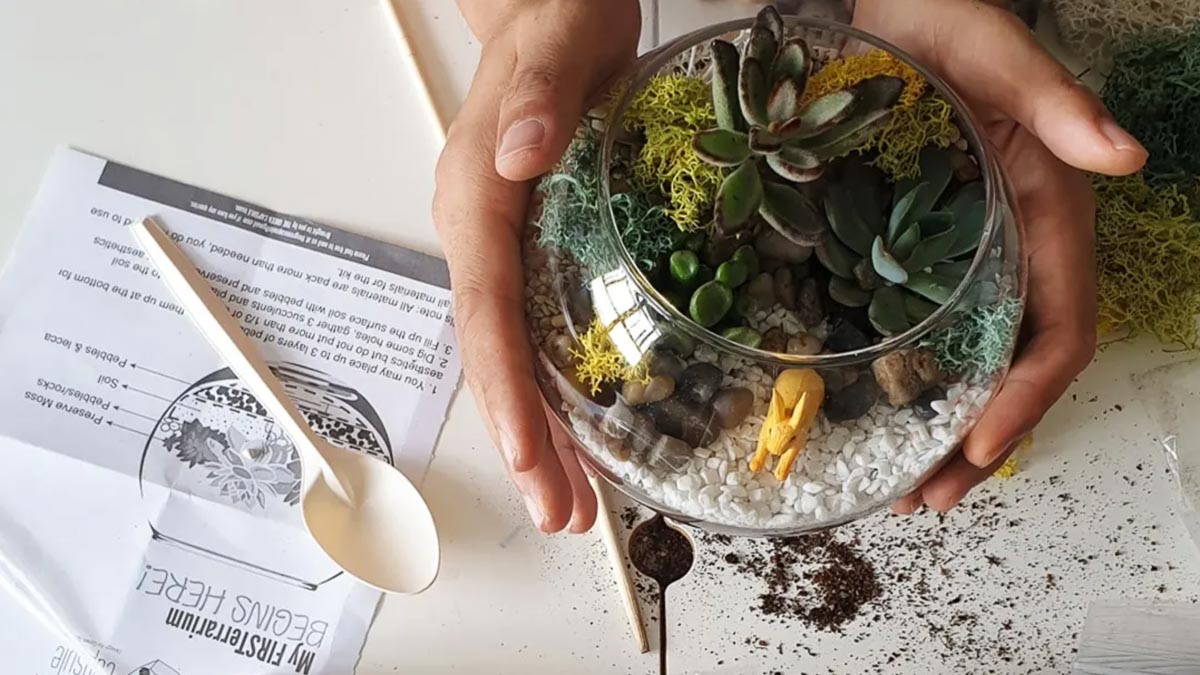 Photo credit: Klook
Remember when you said you wanted to build a world together? Now you can, in the form of a cute terrarium.
In this workshop, you'll have many different succulents, plants and decorative pieces to work with! Make your little universe bright and vibrant or teem with greens — whatever it is, you'll be sharing a masterpiece that's extra special.
Cost: From S$29
Workshop timings: Hourly sessions from 11:45AM, last session at 6:45PM
Address: Funan, 107 North Bridge Road, #04-11, Singapore 179105
Splat Paint House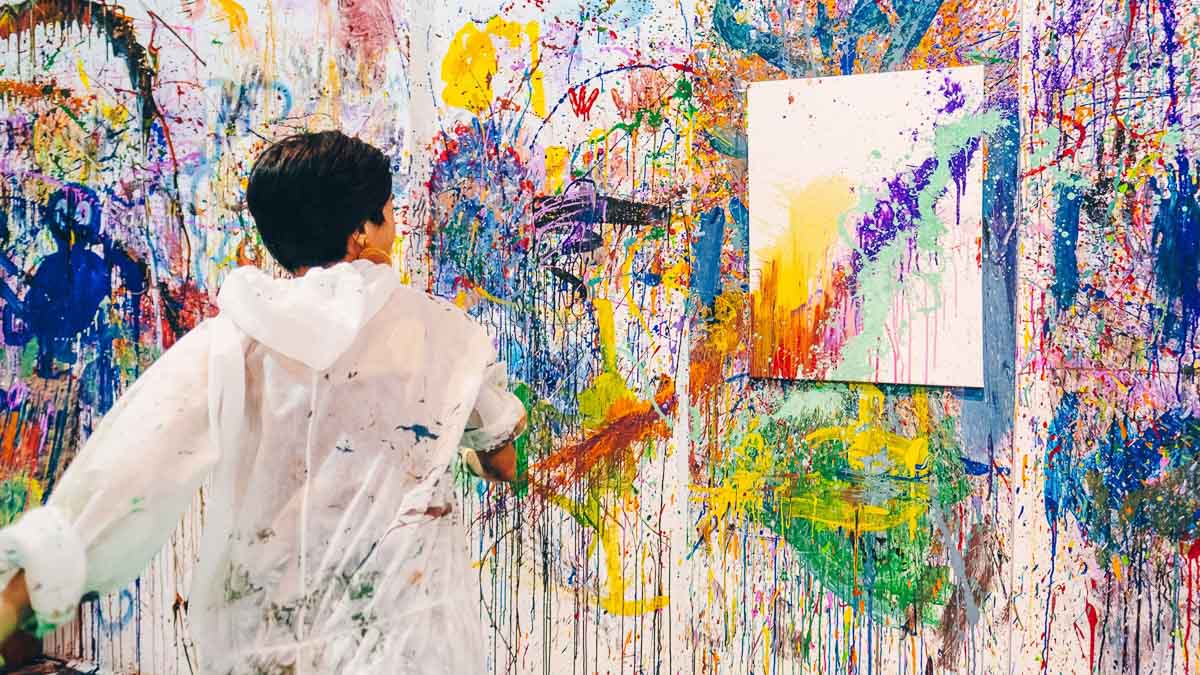 Photo credit: Splat Paint House via Facebook
You don't need to know how to paint to create a beautiful painting — you just need to have fun. And what's more fun than throwing paint at each other?
Splat Paint House is Singapore's first splatter paint studio. There are no rules here, just lots of paint and water guns. So, literally, the world is your canvas. The best part? You'll bring home a painting that's one of a kind!
Cost: From S$39
Opening hours: 3PM – 9PM, opens 11AM on Sat, closes at 7PM on Sun, closed on Mon and Tue
Address: 207a Upper Thomson Rd, Singapore 574346
Silver Jewellery & Stone Setting Workshop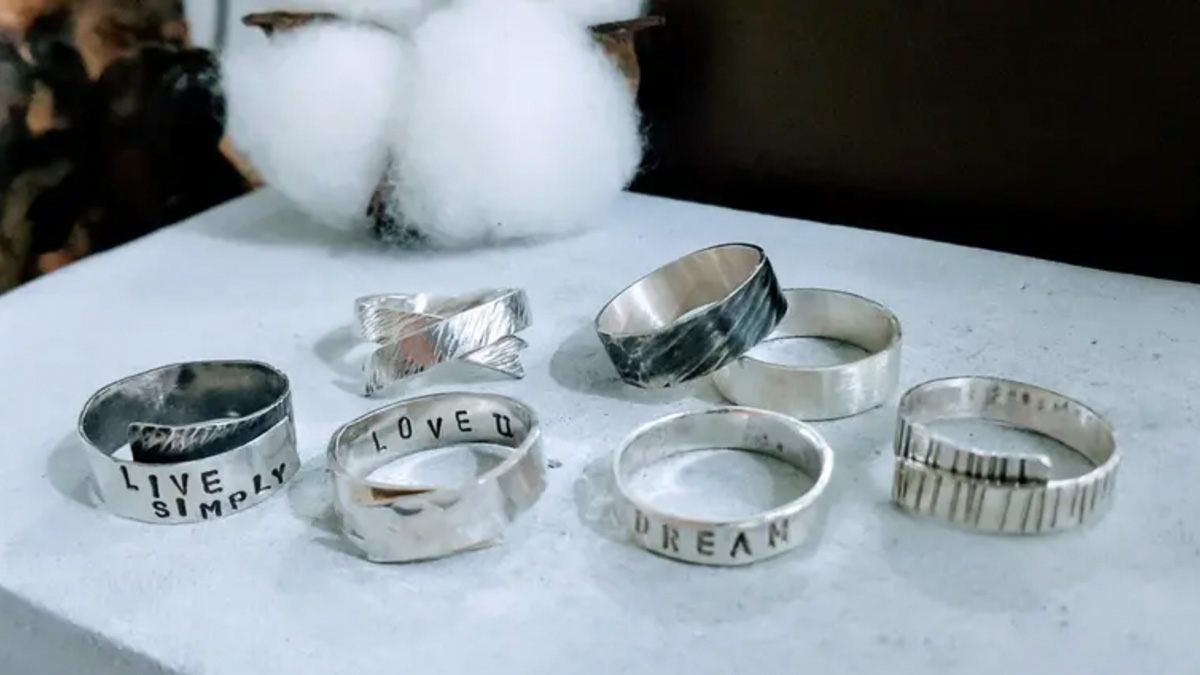 Photo credit: Klook
Jewellery is a popular gift, but wouldn't it be more meaningful to weld it yourself?
This workshop will teach you how to work with silver and create a classic closed ring, or an edgy open-style one. Make your rings extra special with textures, patterns or even personalised words!
Cost: From S$118
Workshop timings: 2PM every weekend
Address: Artisan8 Studio 150 Orchard Road, Orchard Plaza, #03-06, Singapore 238841
Leather-crafting Workshop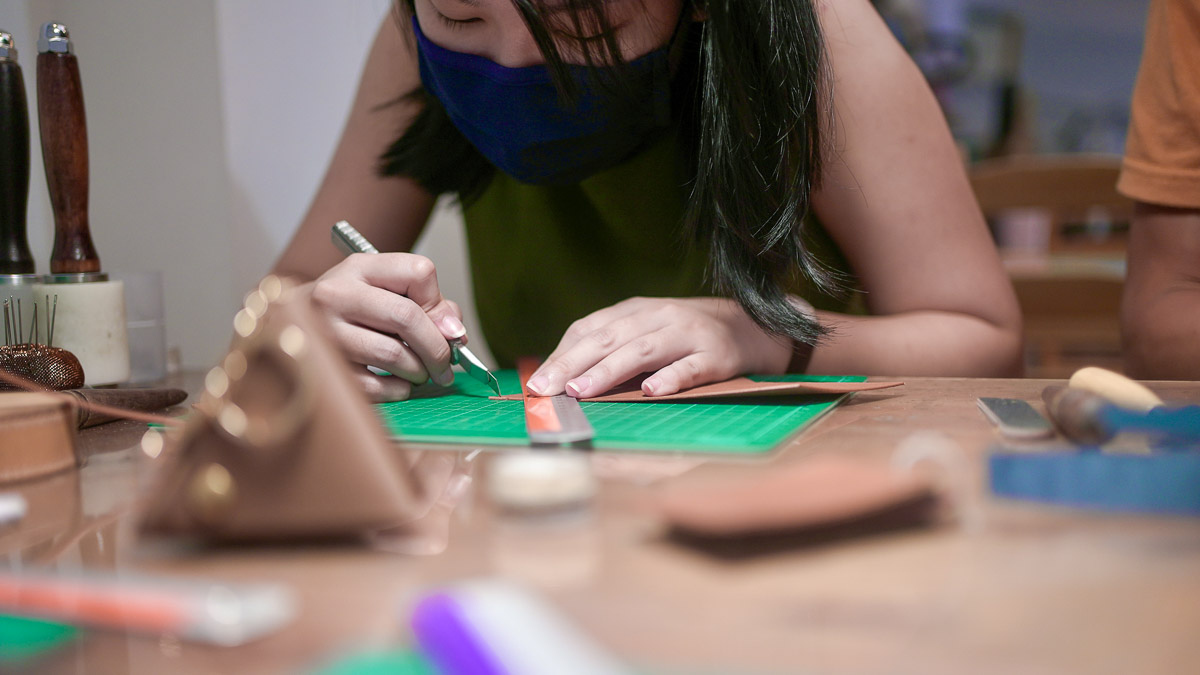 If you're not into couple rings, have a go at leather pouches instead!
To be extra sweet, craft your pouch as a gift for bae instead! Start by choosing their favourite colour. Then, deboss or hot stamp secret messages for them. You can also add a significant word, date or image that'll remind them of you ☺️
Cost: From S$34
Workshop timings: First workshop begins at 11:15AM. Subsequent sessions run hourly from 12PM, last session at 6PM
Address: 38A Haji Lane, #02-01, Singapore 189231
11) Book a surprise staycation for bae
You don't need to wait for a special occasion or book a five-star hotel to make your better half feel special. Here are three swanky yet affordable hotels that'll make both bae and the wallet very happy.
The Great Madras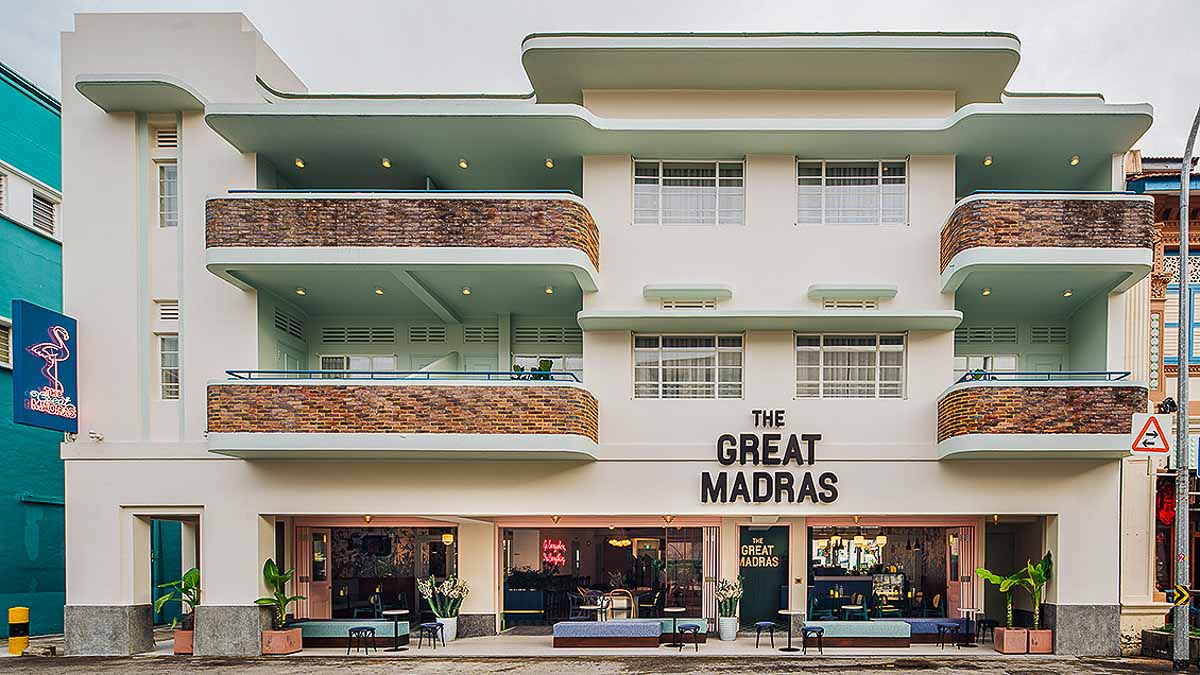 Photo credit: The Great Madras
This preppy boutique hotel is known for giving major Wes Anderson vibes. So if your partner is a movie buff, a stay at The Great Madras is the perfect surprise for them.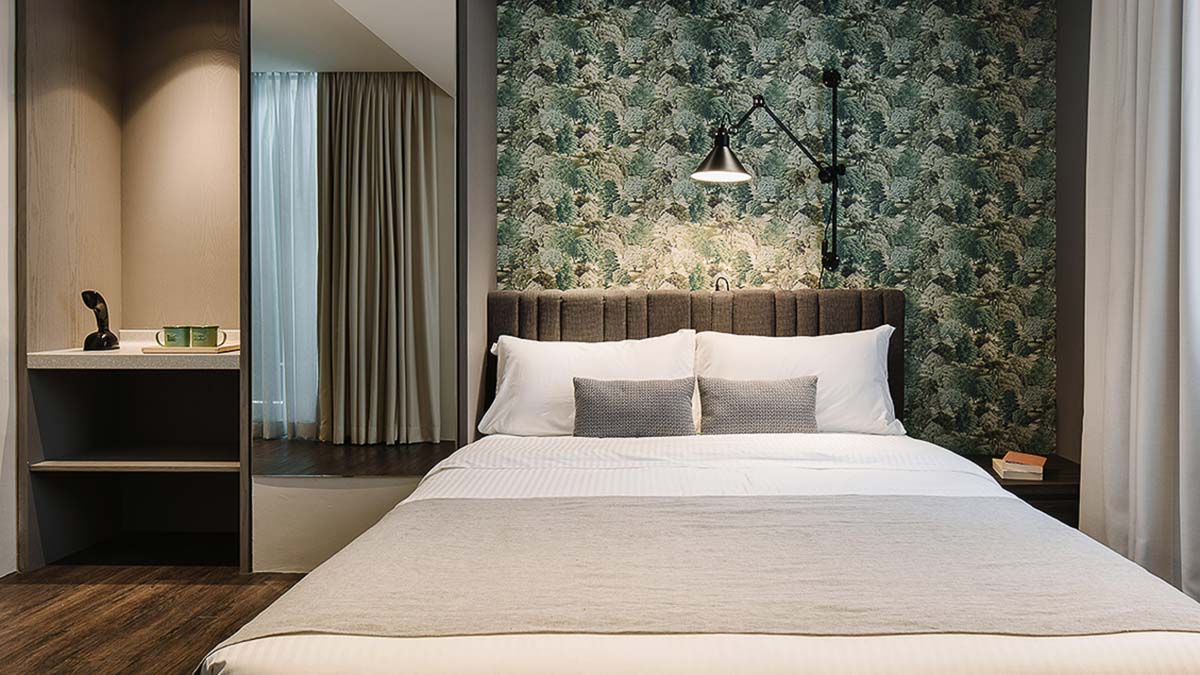 Photo credit: The Great Madras
Treat your boo to a room with a private balcony and courtyard with The Courtyard Room. Or, surprise them with The Great Suite — it comes with a bathtub!
Cost: From S$94/night
How to get there: 2min walk from Little India and Rochor Station
Hotel G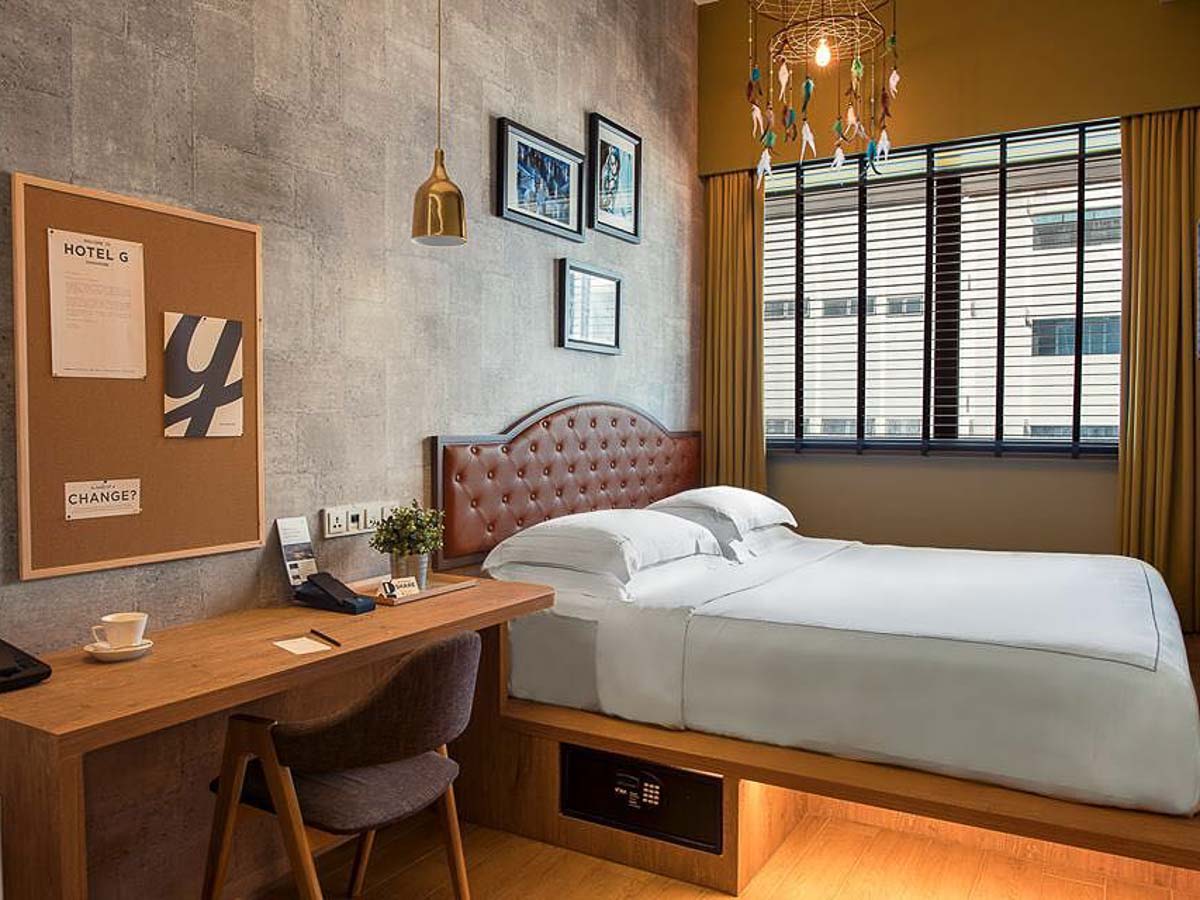 Photo credit: @doyenne.sg via Instagram
Good food and great drinks? Head to Hotel G for their #BURGERSINBED special — you'll get two amazing signature burgers from 25 Degrees during your stay. Then, head down to the swanky Ginett Restaurant and pick up your complimentary bottle of wine!
The rooms are compact, yet spacious with vintage-chic decor — luxury made simple.
Cost: From S$103/night
How to get there: 2min walk from Bencoolen Station
Hotel Soloha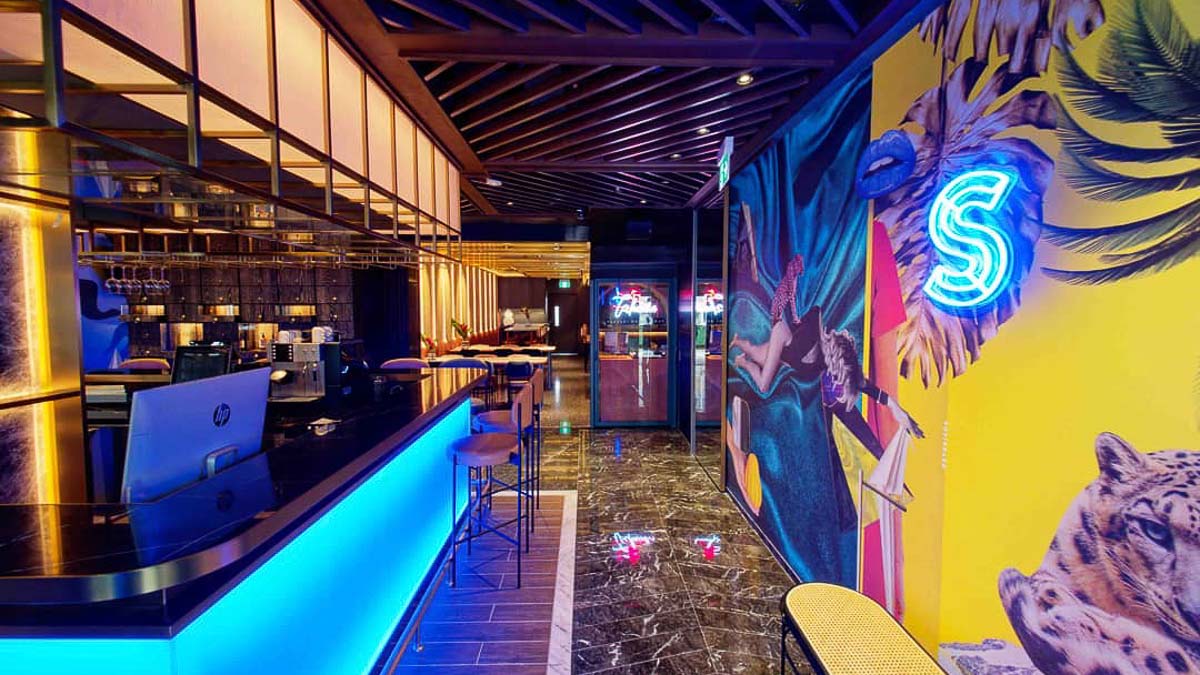 Photo credit: Hotel Soloha
Hotel Soloha is a hip hotel in the heart of Chinatown. This trendy hotel boasts an electric pop design that easily sets it apart. Their cosy rooms are perfect for two, equipped with everything you need — even mood lighting.
With many hipster cafes and experiences nearby, you can spend the day exploring the area before heading back for a good night's rest.
Cost: From S$139.95/night
How to get there: 5min walk from Outram Park Station
Fun ideas in Singapore for your next date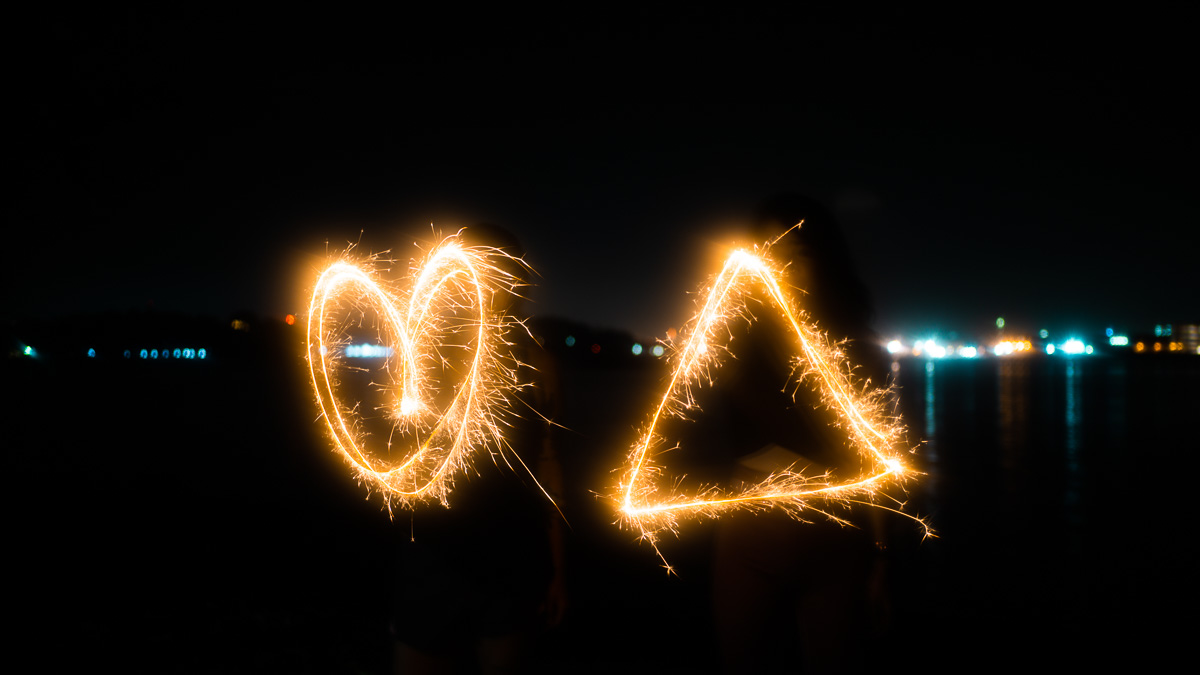 Whether you're still in the honeymoon phase or celebrating your 10th year together, it can get challenging coming up with new, creative ideas for the next date. Luckily, Singapore offers loads of things to do to keep your romance alive.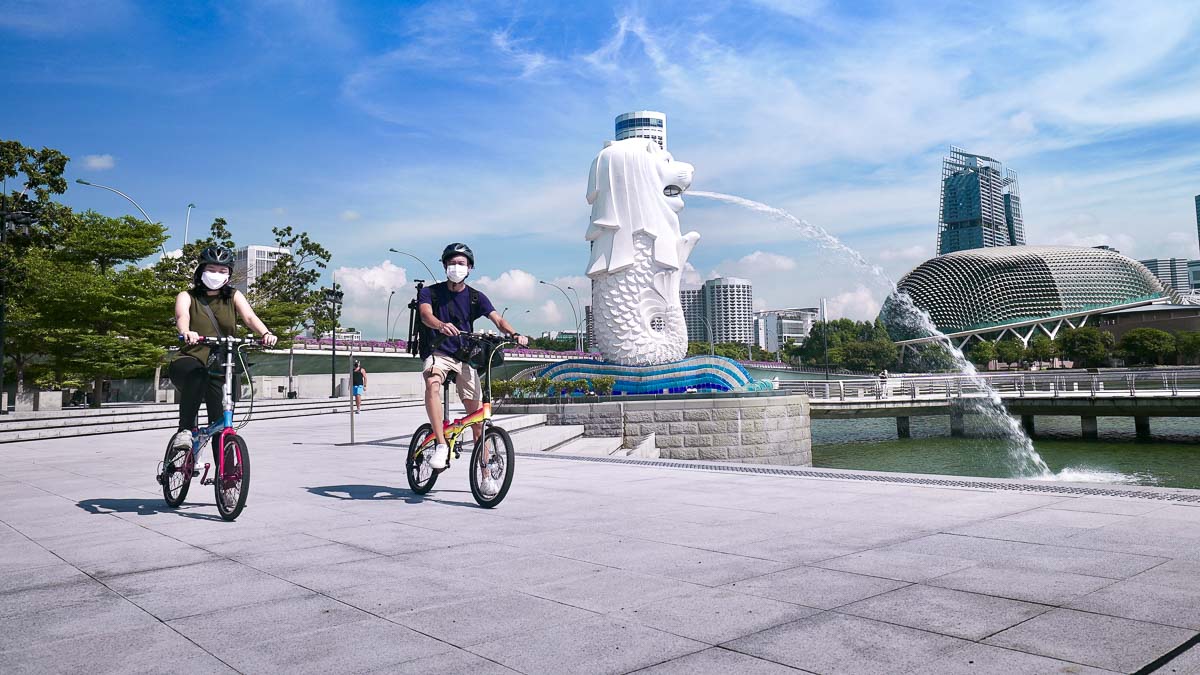 If you'd like more date ideas, look through Klook for inspiration! They have a wide variety of things to do, from attractions to workshops and unique dining experiences.
Klook also provides great value-for-money, like discounted activities and deals, so you don't have to bust your budget to impress your boo. Plus, with Klook offering sweet promo codes, you'll get more bang for your buck! Their fuss-free booking also helps secure your activities quickly too 👌🏼
With all that said, you don't need extravagant date ideas or a grand trip to have a good time together. Because at the end of the day, it shouldn't matter where in the world you are — as long as your world is right next to you.
What else is there to do this weekend? Share your date ideas in the comments below!
---
This post was brought to you by Klook as part of the SingapoRediscovers campaign.
Disclaimer: All images were shot in line with safe distancing measures.