On top of flight deals, save more at these getaways from Singapore by booking travel experiences on Pelago!
2022 is without a doubt, the year of travel! More countries are opening up and easing their border measures, giving us plenty of holiday ideas to choose from.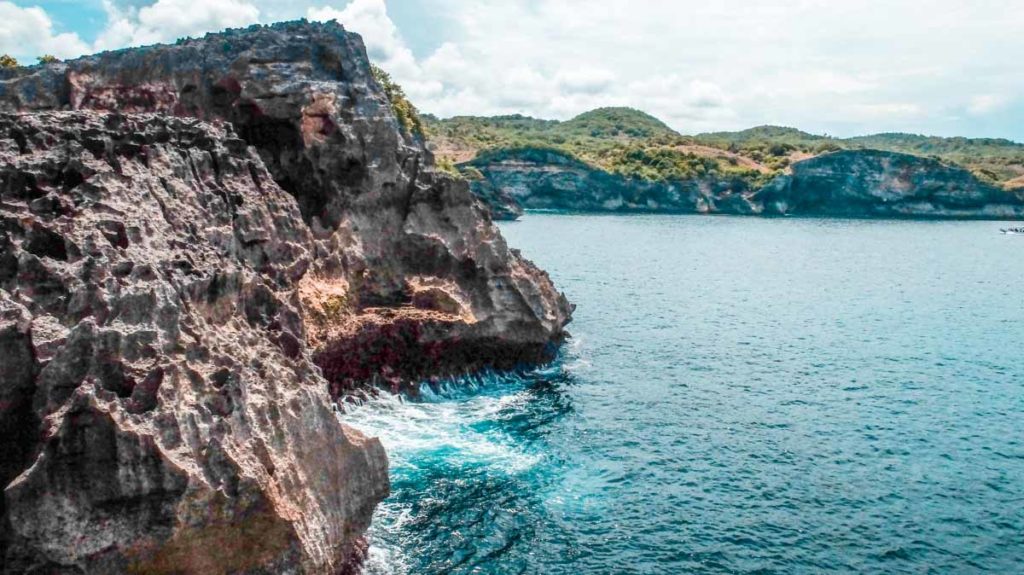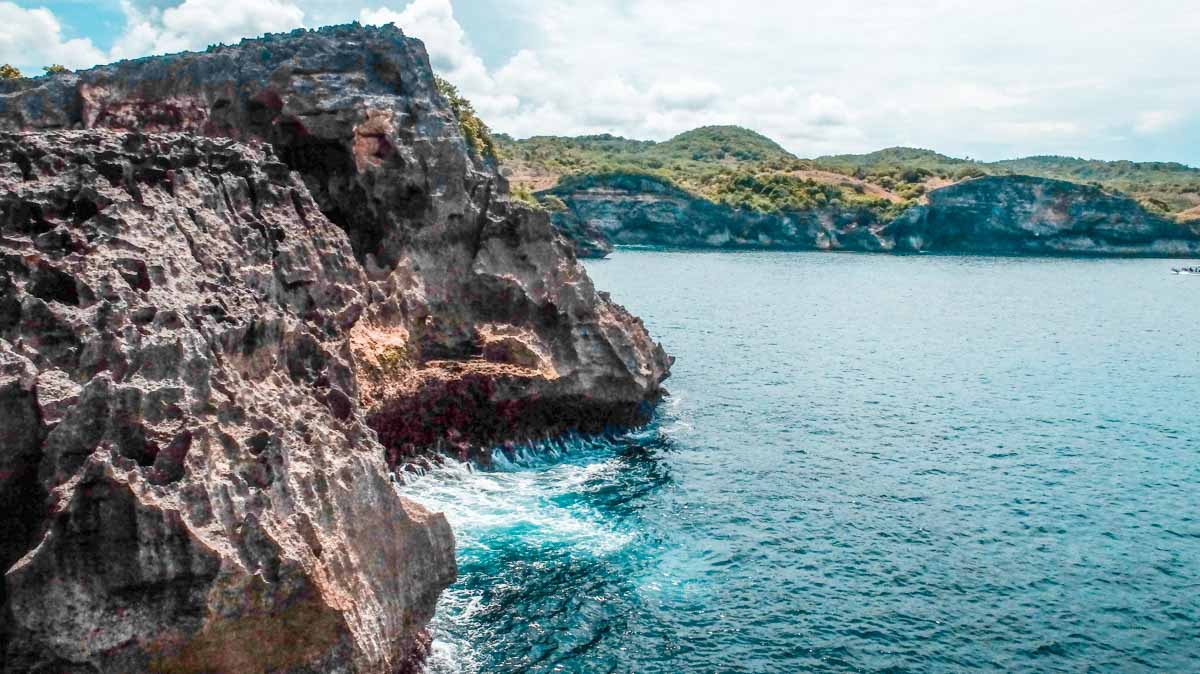 For those who can't decide, we've rounded up five best getaways from Singapore, with flights under S$500 — saving us more money so we can spend more on experiences when we land!
Plus, read till the end to find out how to save an extra S$40 on activities. 😉
1) Kuala Lumpur, Malaysia
Singapore to Kuala Lumpur International Return Flights: From S$83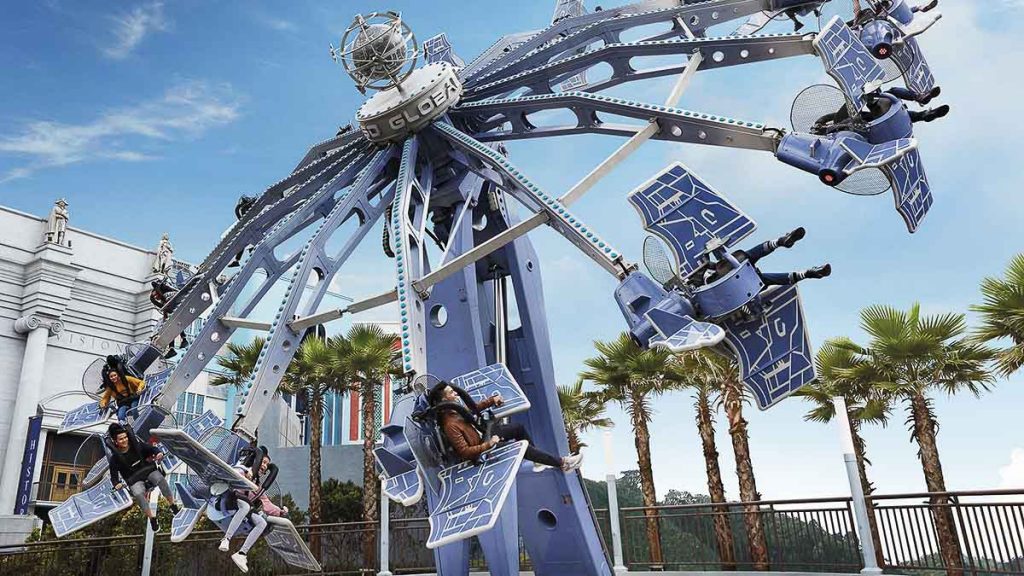 Photo credit: Genting SkyWorlds
Skip the Causeway queue and embark on a trip to Kuala Lumpur by air instead. Less than two hours away from Singapore, Kuala Lumpur is popular for its cheap food and shopping.
But we suggest going beyond the city and checking out more thrilling activities like the new Genting SkyWorlds theme park. Opened in early 2022, it has nine themed worlds with 26 attractions suitable for all!
Besides theme parks, you can also get your dose of adrenaline on a white water rafting expedition along Sungai Selangor — a major river near Kuala Lumpur. Hang tight as you navigate the 7km-long river with sharp turns and tight channels 😆.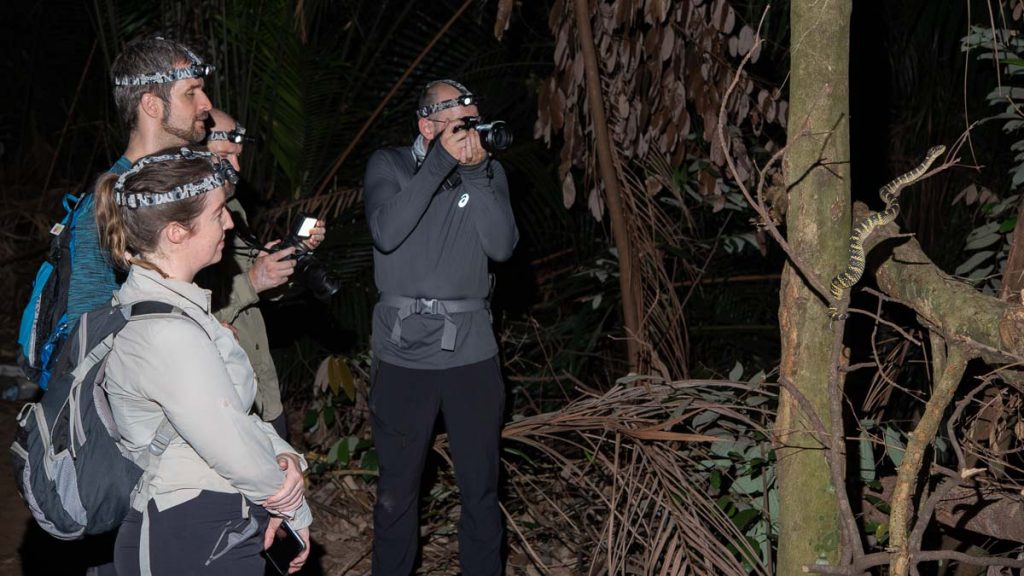 Photo credit: Pelago
For the less adventurous, get in touch with nature in a different way by trekking through the Shah Alam Community Forest at night. Look out for interesting insects, reptiles, and mammals as you learn about the rainforest's nocturnal wildlife in a guided tour.
Read also: 15 Unique Things To Do In Kuala Lumpur Besides Eating and Shopping — KL Long Weekend Guide
2) Chiang Mai, Thailand
Singapore to Chiang Mai Return Flights: From S$305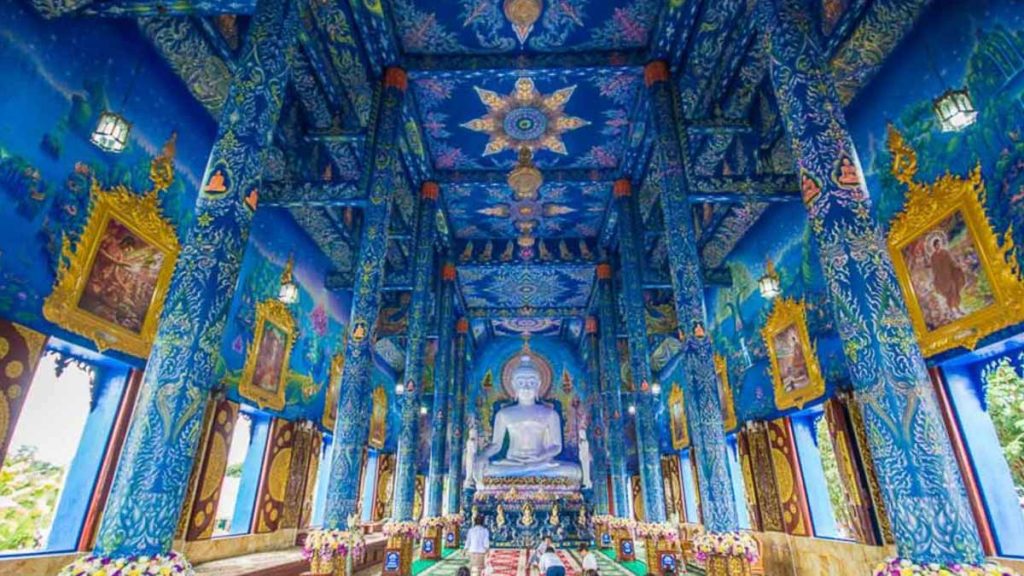 Thailand has always been one of our favourite getaways from Singapore. It's affordable, close by, and rich in both cultural and natural diversity.
Although Bangkok and Hua Hin are traditionally more popular places to visit for their beaches, Chiang Mai offers plenty of unique activities to do — from meeting gentle giants to riding a hot air balloon.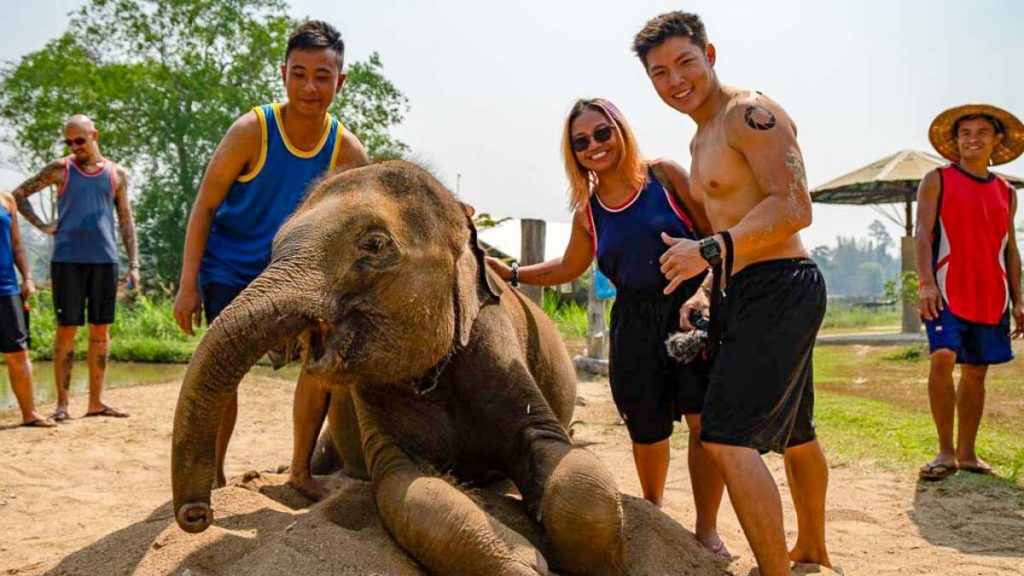 Thailand's national animal is the Asian elephant, and with good reason. The locals believe that they are a symbol of fortune and should be protected. At the Elephant Jungle Sanctuary, you can learn more about these gentle creatures while feeding or bathing them.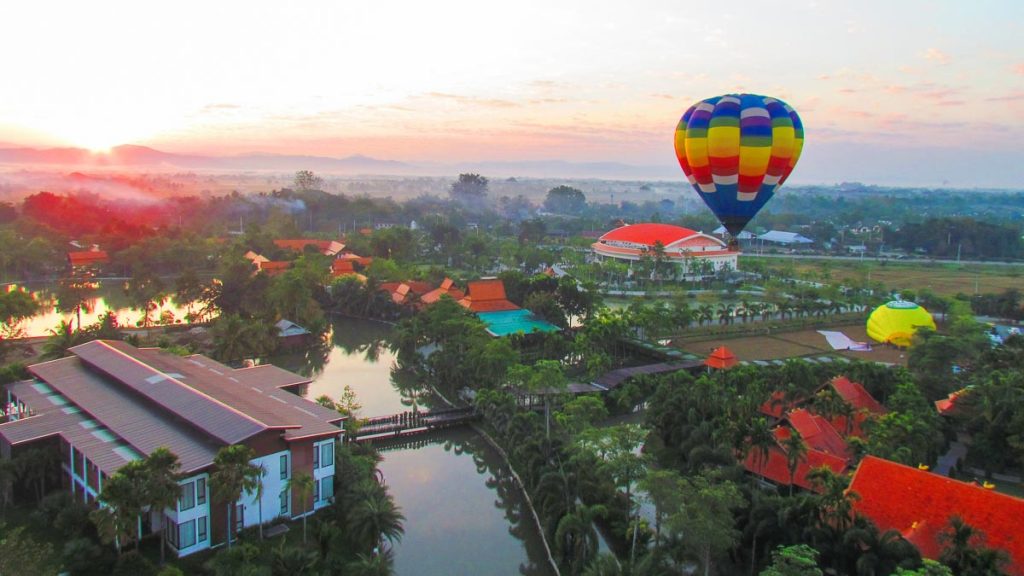 Photo credit: Pelago
For something a little different, try a hot air balloon ride over Chiang Mai city! Watch the sunrise over the mountains as you soar above green fields and rice paddies.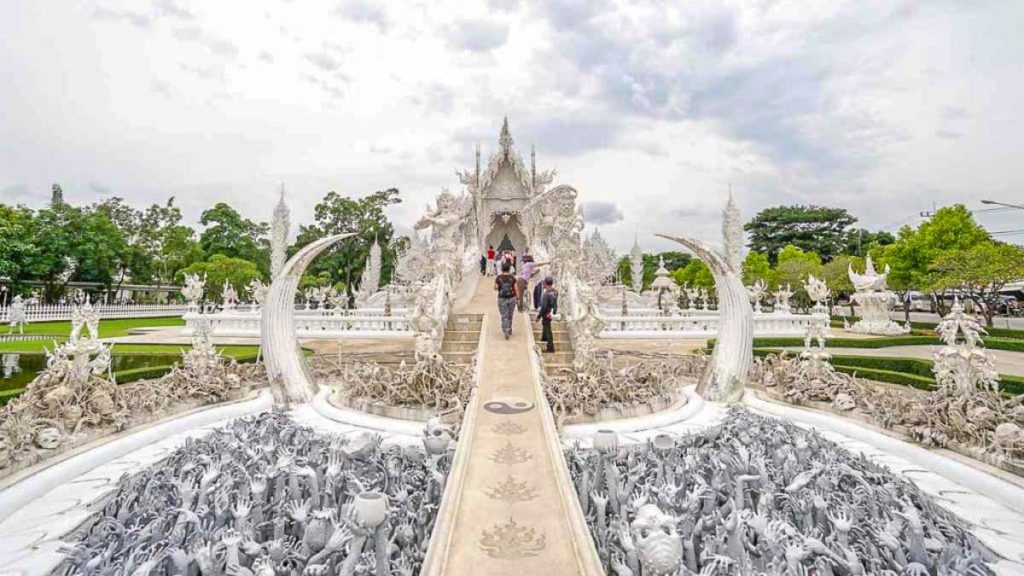 Don't forget to explore hidden gems out of Chiang Mai too. Take a day trip to the nearby Chiang Rai and visit attractions like natural onsens at Mae Kha Jan Hot Spring, the famed White and Blue Temples, and the lush Choui Fong tea plantations overlooking a mountain view.
Read also: 13 Instagrammable Places in Thailand That Aren't In Bangkok, Phuket or Krabi
3) Bali, Indonesia
Singapore to Bali (Denpasar) Return Flights: From S$356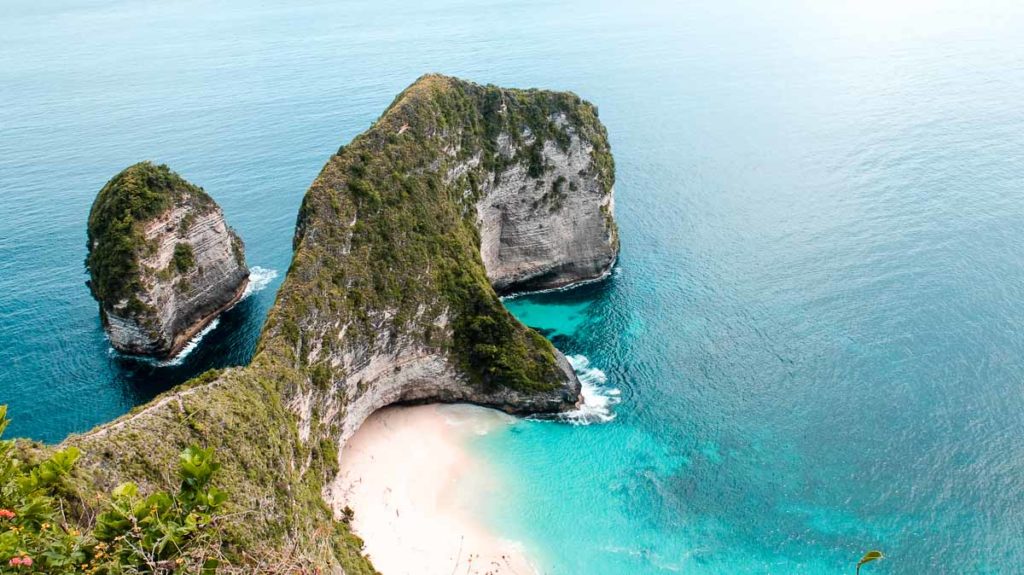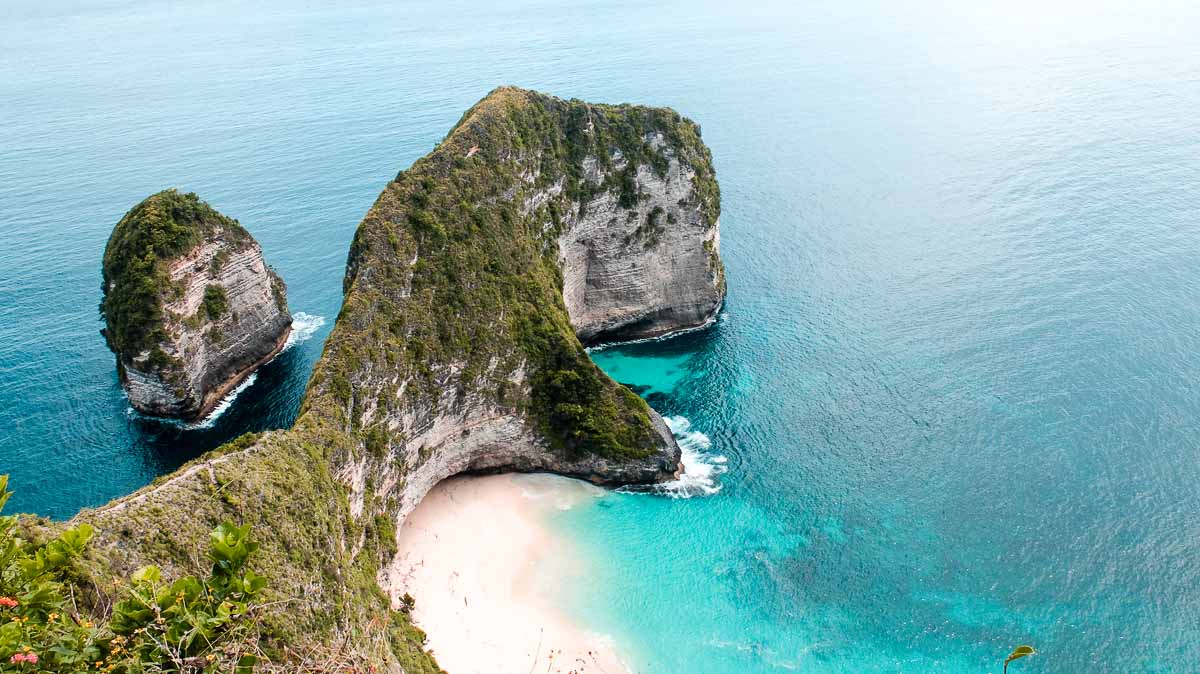 Bali is one destination we've been to over and over again, but if you think you've explored it all, how about these hidden gems?
Nusa Penida may sound and look like a fantasy island from Jurassic Park, but we assure you that there are no dinosaurs here. What you'll find are beautiful beaches to relax on such as Kelingking Beach, Broken Beach, and Sampalan Beach.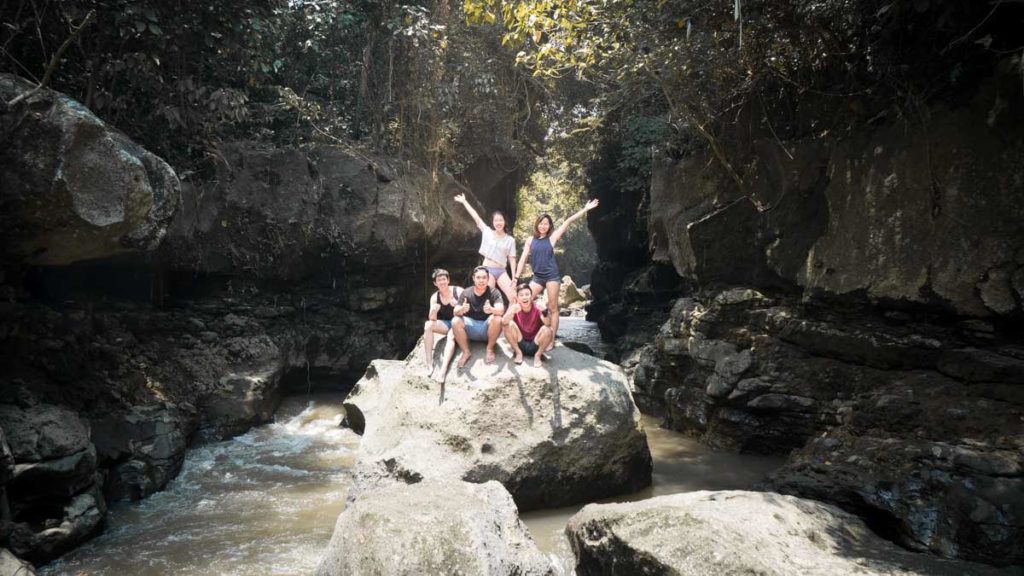 You can even snorkel in the Blue Lagoon with a chance to see sea turtles and lionfishes among the coral reefs. Or climb down the Beji Guwang Hidden Canyon — recognised by its unique stone walls formed by river erosion over thousands of years.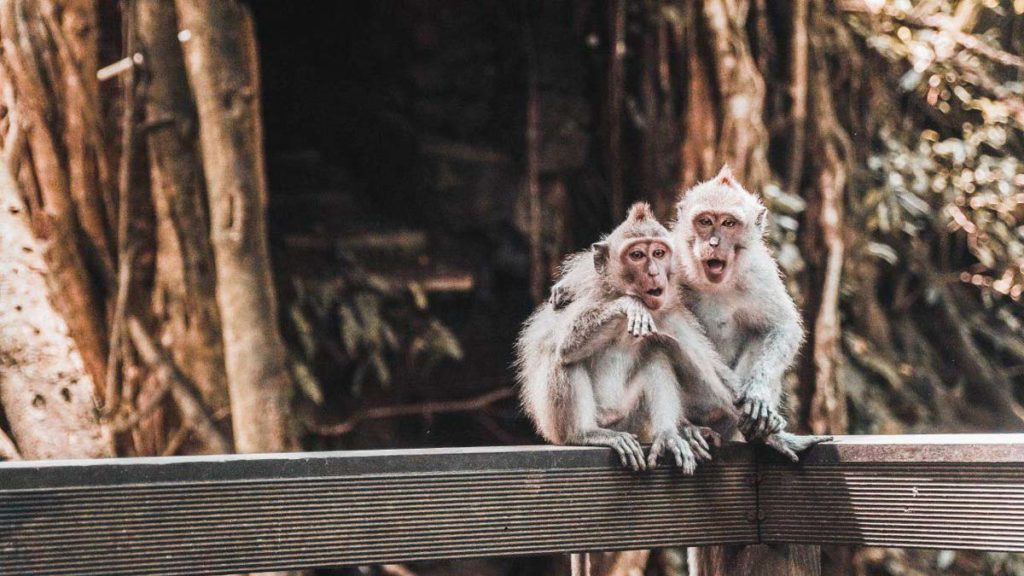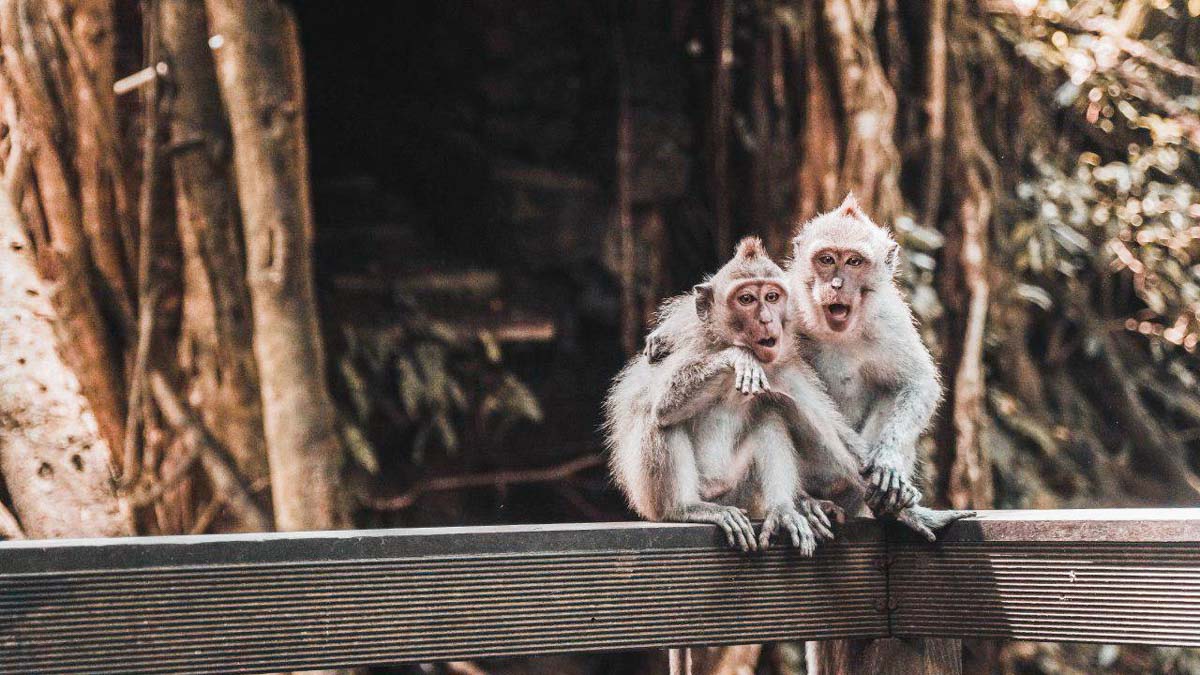 And if you're interested in Bali's rich culture and wildlife, take a nature and cultural tour in Ubud — which drops by interesting sights such as the Tegenungan Waterfall, Ubud Monkey Forest, and Pura Tirta Empul temple!
Read also: Bali Photo Guide: 15 Stunning Locations For That Perfect IG Shot
4) Perth, Australia
Singapore to Perth Return Flights: From S$289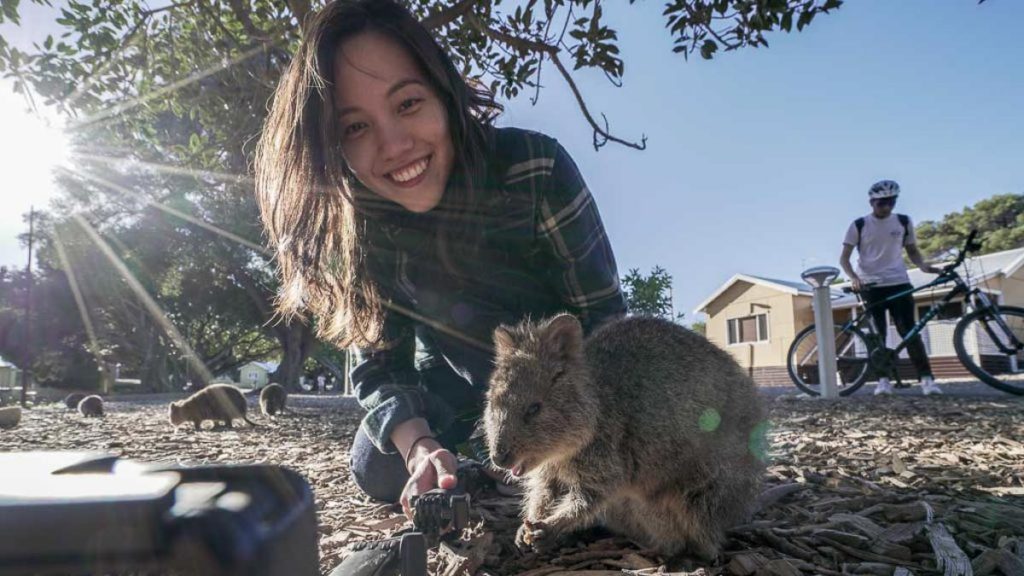 Compared to other parts of Australia, Perth may not seem as exciting at first glance. But delve a little deeper and you'll realise you have been missing out!
Spend the day at Rottnest Island and say hello to the adorable quokkas roaming around. Or get a great view of the island by skydiving at 15,000ft and freefalling up to 200km per hour!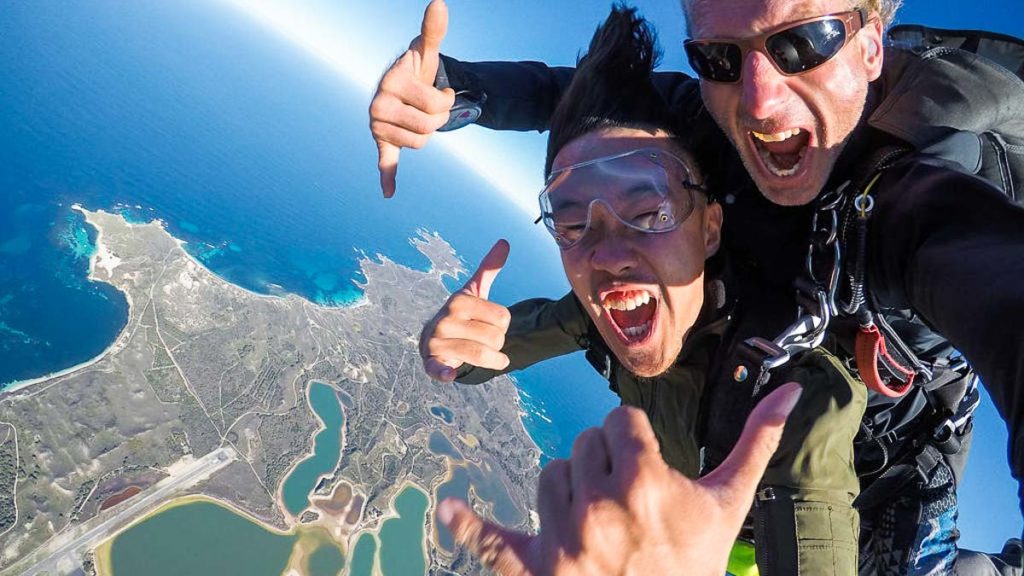 Perth is also home to the Aquarium Of Western Australia, the largest single aquarium in Australia. Explore the vibrant marine life here by snorkelling with sharks. Don't worry, they (probably) won't bite 🦈!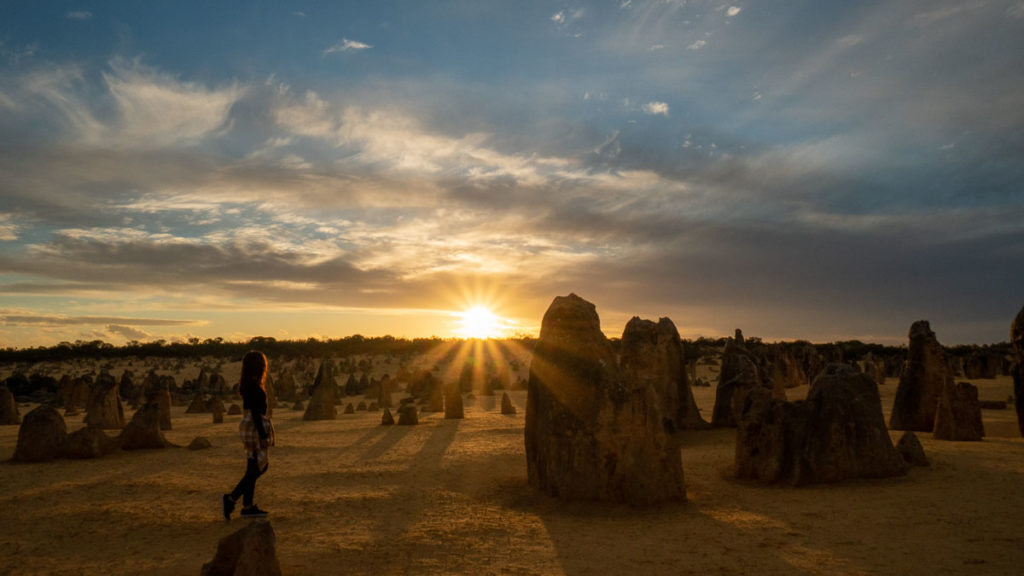 Another fun experience is this adventure tour — where you'll visit the famous Pinnacle Desert's limestone formations, enjoy a 4WD ride and sandboard at Lancelin sand dunes.
Of course, you can always go free and easy and hop on your own road trip covering iconic landmarks like the Blue Boat House on Swan River and Hutt Lagoon's pink waters!
Read also: 17 Exciting Things to Do in Perth — Not For the Faint-Hearted
5) Melbourne, Australia
Singapore to Melbourne (Tullamarine) Return Flights: From S$487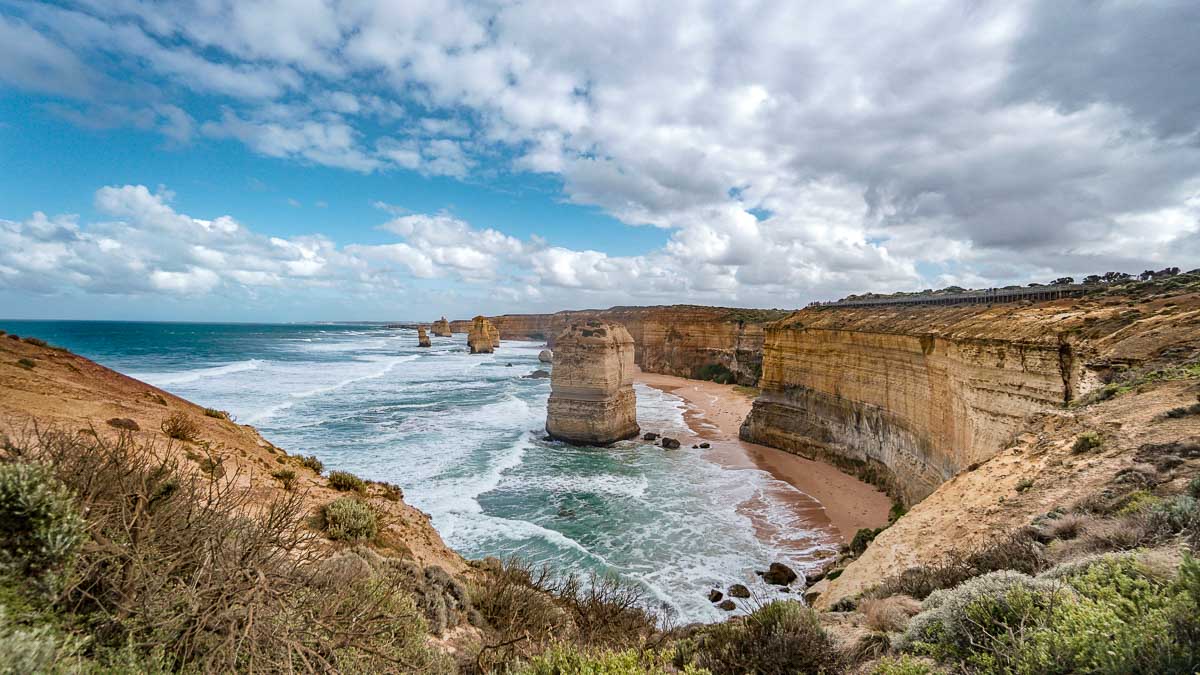 Melbourne is more than just its hipster neighbourhoods and coffee culture. It's also a great base for going on epic road trips and meeting adorable wildlife 🐧.
Drive on your own or take a tour down the Great Ocean Road — one of the most scenic drives in Victoria. Along the way, be sure to snap some pictures at sightseeing spots like Torquay Surf Beach, Loch Ard Gorge, 12 Apostles, and Gibson Steps.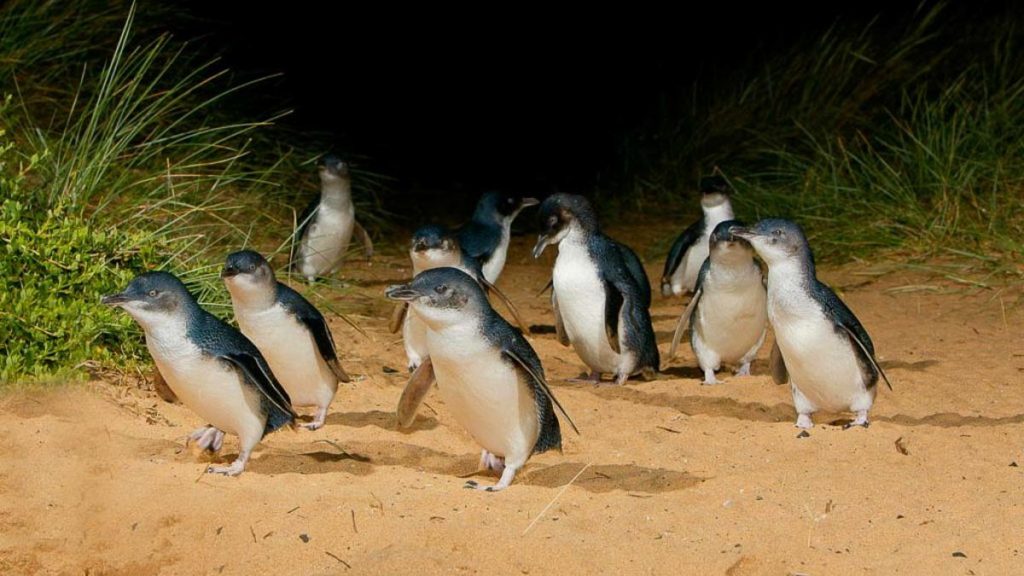 Phillip Island is another must-visit attraction. It's a two hours drive away from Melbourne and home to the Eudyptula Minor, the tiniest penguins in the world! Catch the Penguin Parade before sunset, where these cute creatures will make their way home from the sea.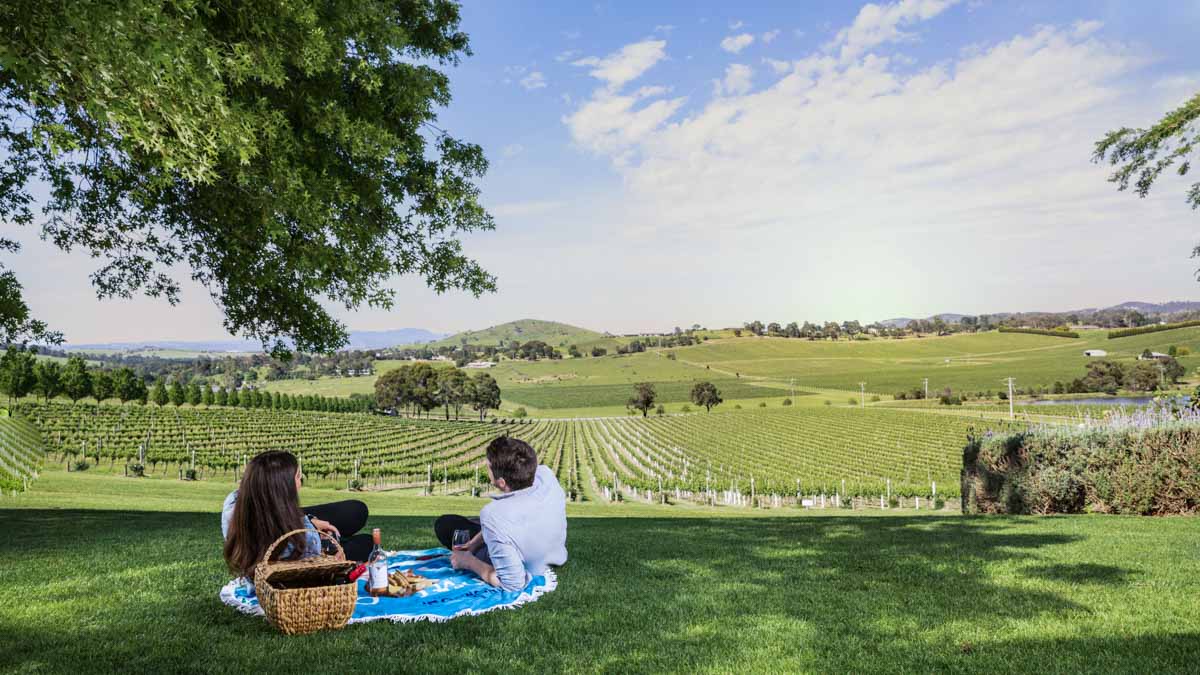 Photo credit: Tourism Australia
Finally, no trip to Australia is complete without a little bit of alcohol. Pair some fine wine with a scenic view of Yarra Valley on a winery tour and go home with sweet souvenirs at Yarra Valley Chocolaterie.
Read also: 12 Unique Experiences in Australia that are Perfect for a Socially Distanced Trip
Planning Your Next Getaway From Singapore on a Travel Budget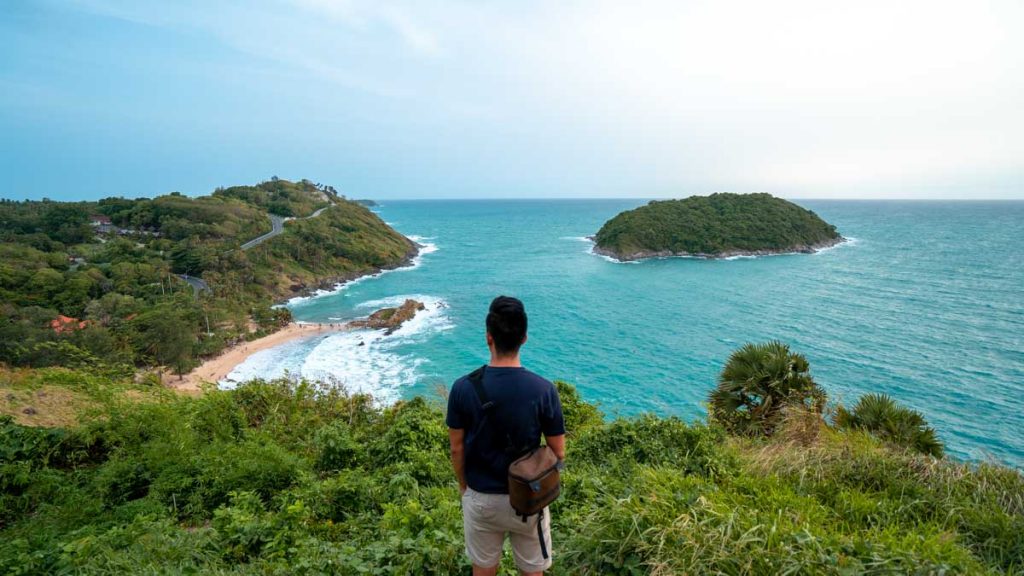 Travelling doesn't have to be expensive — these getaways from Singapore prove that you can have an epic adventure within a reasonable budget!
One tip to get cheaper flights is to use a flight aggregator to compare airfares or by subscribing to the airline service. For example, Scoot sends email updates when flight prices go down, so you'll be the first to know.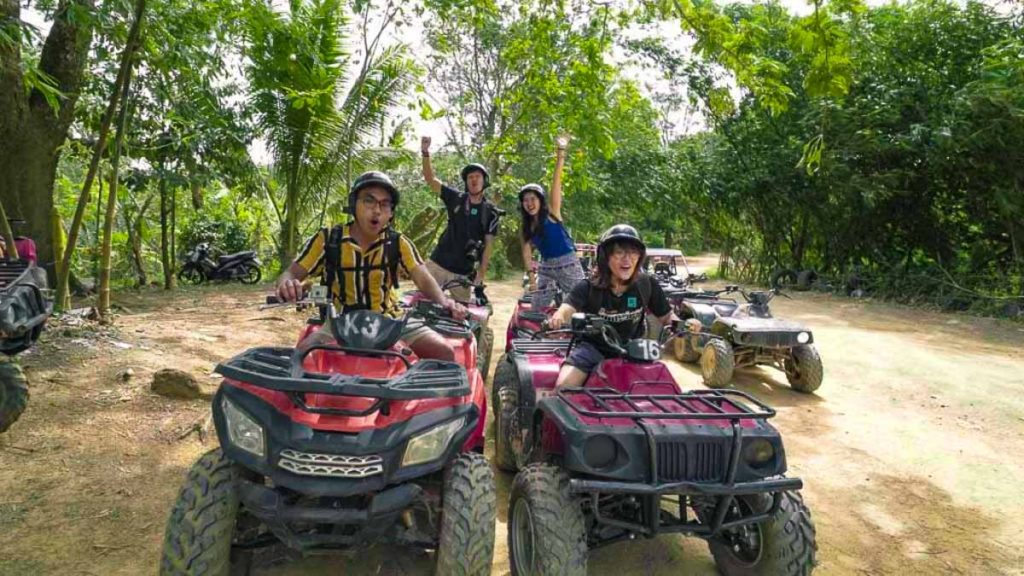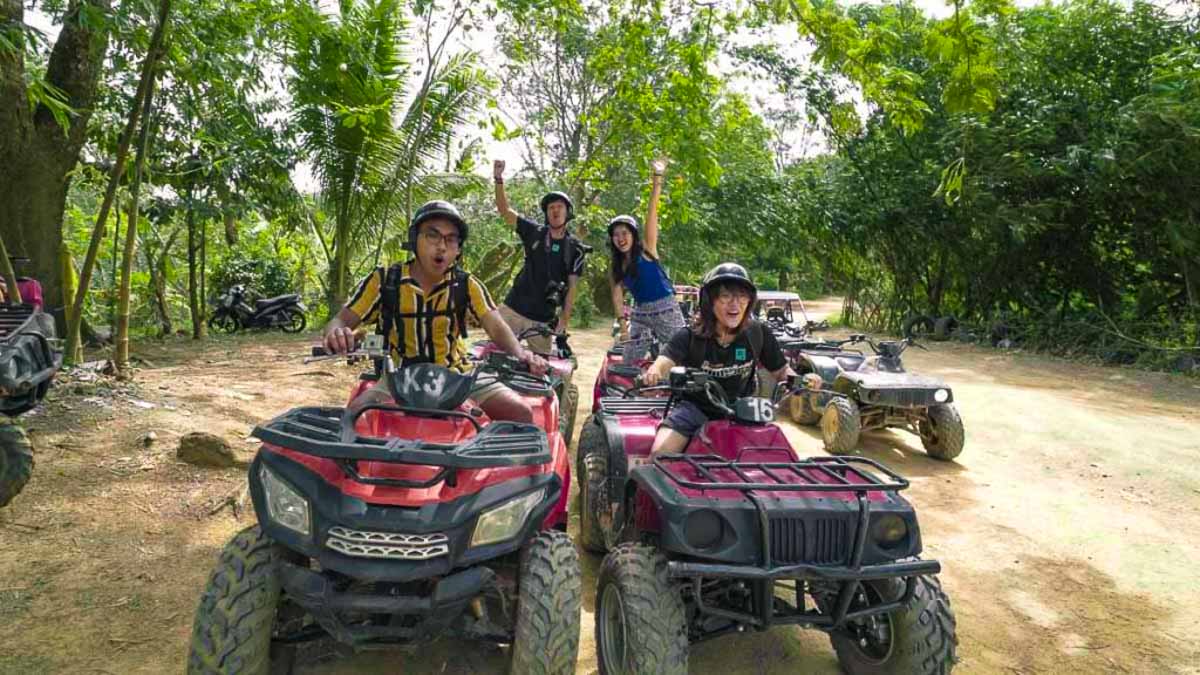 Plus, if you save on flights, you can afford more activities too. Get discounted prices on Pelago by Singapore Airlines, which has more than 200 travel experiences to choose from — like hot air ballooning and ATV rides.
But if you're not ready to travel yet, the platform also offers fun experiences in Singapore such as a Mongolian yurt staycation and bungy jumping!
Use the promo code <GOTRAVEL40> to enjoy a S$40 discount (with a min. spend of S$100) across all destinations on Pelago, including Singapore. Promo ends 31 July 2022 and is limited to one redemption per user site-wide.
What other getaways from Singapore do you have in mind? Share in the comments below!
---
This post was brought to you by Pelago.