Driving in Japan can be daunting for someone who rarely drives in Singapore, but this guide will make things better (hopefully).
On our last trip to Japan, we wanted to explore smaller towns which were inaccessible by public transport — so (unfortunately) I had to take the wheel 😭.
It was my first time driving in Japan and there were plenty of mini culture shocks on the road — road signs I'd never seen, and traffic light signals on a T-junction that seems to contradict one another.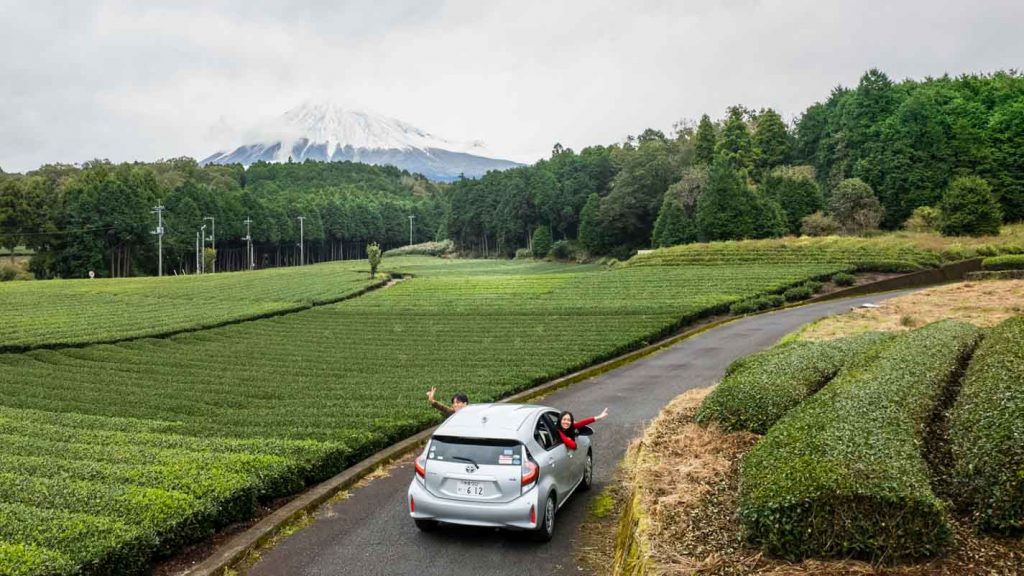 The only assurance was that both Japan and Singapore drive on the left side of the road, phew.
From renting cars in Japan, to trying our best not to piss off the locals, here's the driving guide to Japan we wished we had before embarking on our own road trip!
Click to jump to relevant sections:
Driving Requirements | Pre-trip Essentials | On the Road | Parking | Tips for Planning your Japan Road Trip
Driving Requirements
1) Rental shops can have different age limits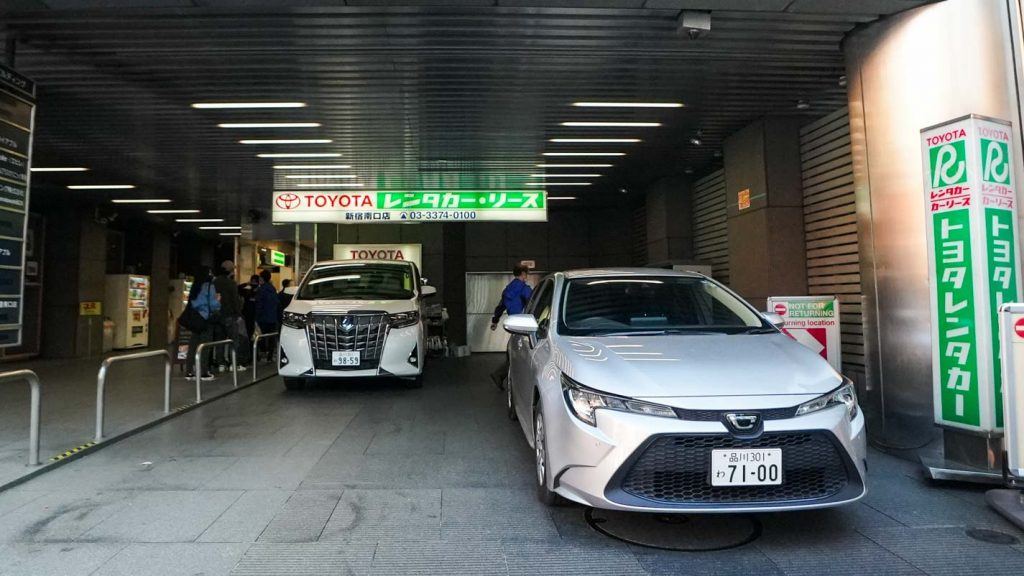 The first thing we noticed was that car rental shops in Japan have varying age requirements for drivers.
For example, our rental car from Toyota Rent A Car, had a minimum rental age of 18 years old and at least one year of driving experience, whereas Nippon Rent-a-car has a minimum age of 20.
*Note: Some rental shops like Hertz charge a risk driving fee if the driver's age is between 18 to 24 years old.
2) International Driving Permit (IDP) is required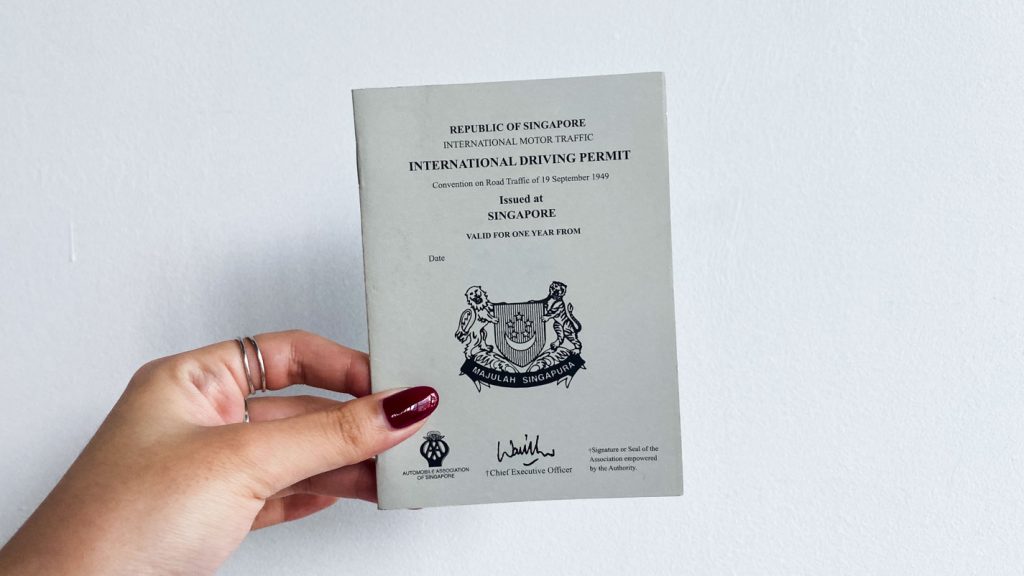 The permit costs S$20 and you can apply it online at the Automobile Association website (at least two weeks in advance) or get it immediately in person at any AA Centre — there are three in Singapore (near Redhill, Geylang Bahru, and Ang Mo Kio MRT Stations).
*Note: Your IDP is only valid for one year from the date of issue, so remember to renew yours if it's expired!
Pre-trip Essentials
3) Rent the car online ahead of time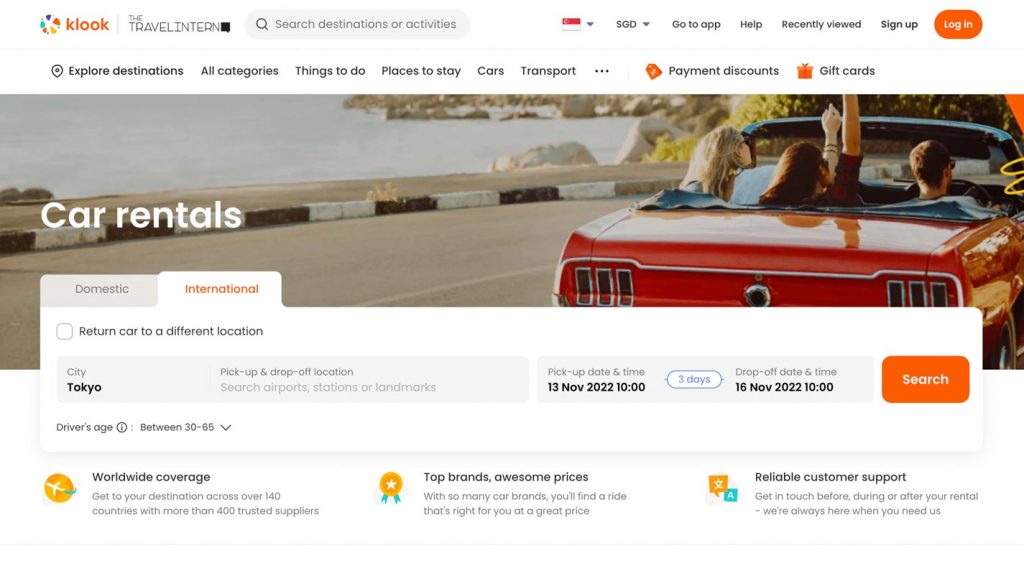 While walk-ins are possible during shoulder seasons in Japan, it's best to book them in advance. The problem with many car rental websites is that most of them are in Japanese so it's hard to compare prices when you're unsure what's covered and what isn't.
Thankfully for international travel websites like Klook, we didn't have to deal with the language barrier. (This post isn't sponsored btw)
We ended up with a Toyota Aqua for three days that cost ~S$247, including a free basic insurance plan. The pick-up at Toyota Rent A Car Shinjuku Minamiguchi was seamless as we paid online beforehand. We just needed to provide the booking confirmation, our passports, a credit card, and IDP.
4) Get car insurance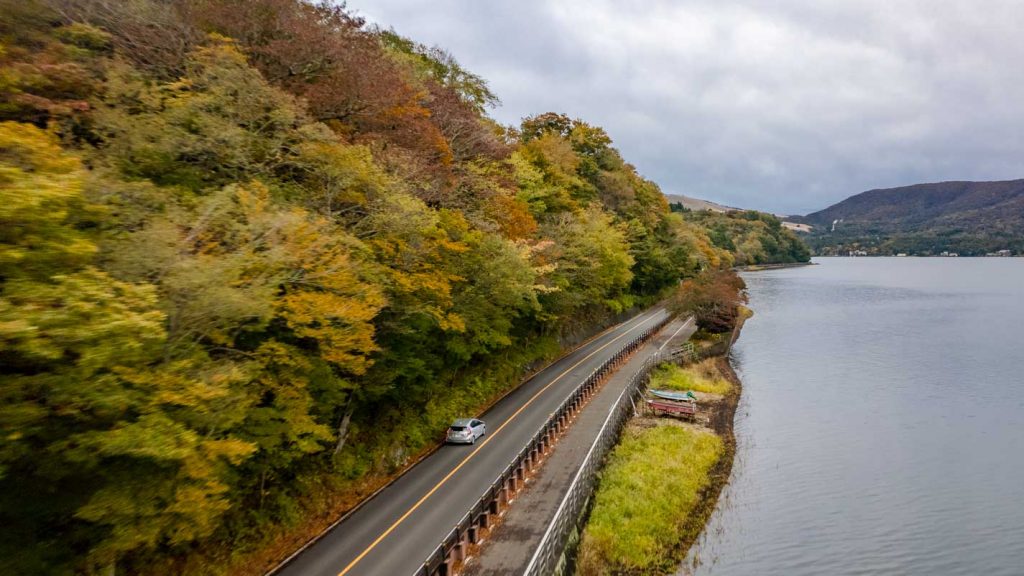 It may seem tempting to skimp on car insurance — don't.
In the event of any *touchwood* unfortunate events, scratches, and other car damages, expenses can easily rack up to a high figure! These costs may not be covered by regular travel insurance, so it's worth paying a little extra than to risk the full cost.
Most rental companies include a basic insurance plan that comes together with the car, but be sure to check on the excess. This means you will still have to pay for the damage up to that amount should there be any accidents. If the "Zero Excess" option isn't too expensive, it's best to go with that.
*Pro-tip: Take note of important numbers on the insurance pamphlet from the shop in the event of an emergency.
5) Check the car for existing damages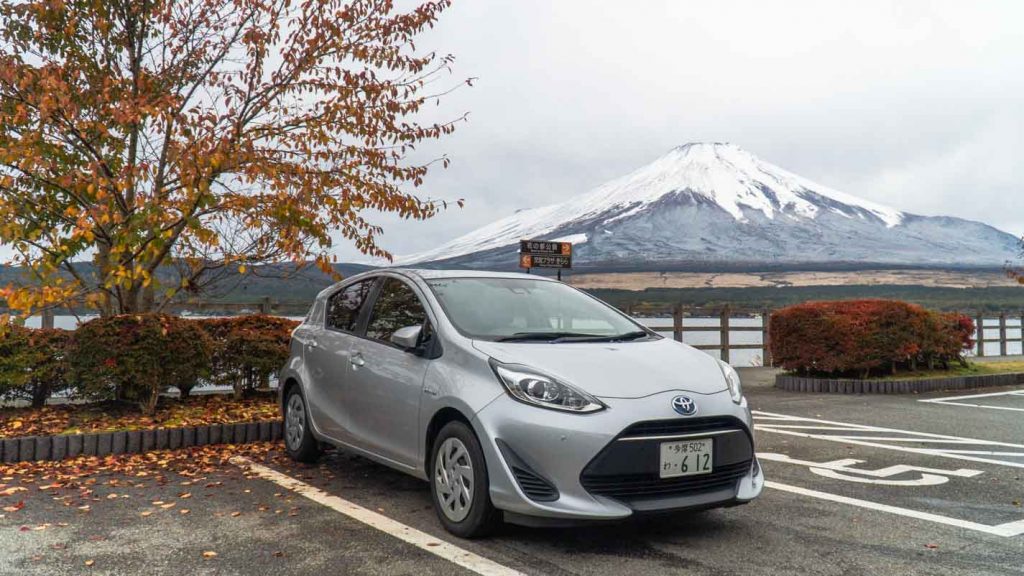 Don't speed through the car inspection when picking up the car. Some rental staff are very meticulous and will mark out the faintest scratch on the car's surface.
We took pictures of all sides of the car and highlighted existing scratches during the inspection process before leaving to prevent any unnecessary fines.
6) Rent a reloadable card to pay for highway tolls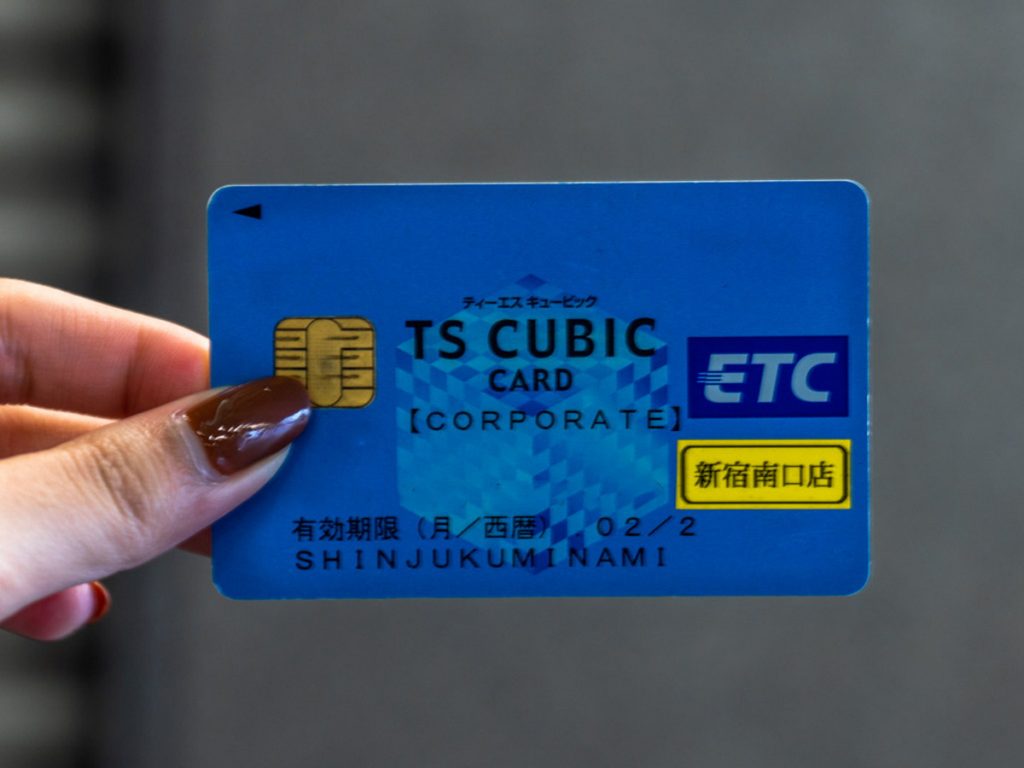 Electronic Toll Collection (ETC) cards are a cashless way to pay highway tolls, similar to cash cards in Singapore.
We rented the card for ~¥330 at the rental shop when collecting the car for greater convenience on the road. Instead of pre-loading value in the card, we could settle the total amount when we returned the car.
On the Road
7) Expressway toll booths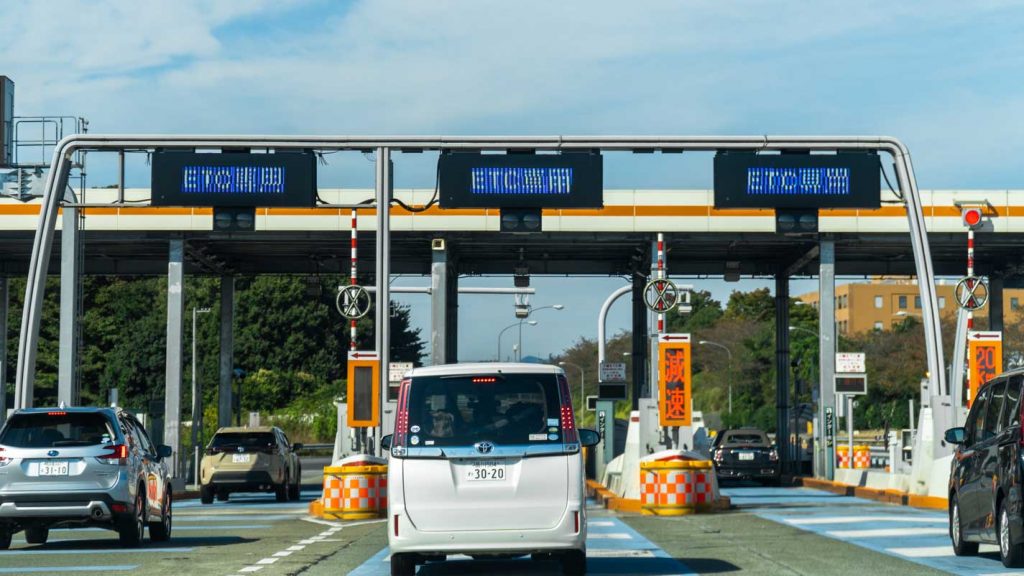 On the expressway, you'll come across these toll gates. If you own an ETC, make sure to enter the ones labelled 'ETC'. The barrier is kept up and will only drop down if the ETC is not detected.
If not, look for general lanes marked '一般', which accepts both cash and credit card payments. You'll be given a ticket when you pass the first gantry and be asked to show the ticket and make payment when you exit the expressway.
We noticed that not all exits have general lanes and may not always accept credit card payments, so we recommend getting the ETC card for convenience.
8) Speed limits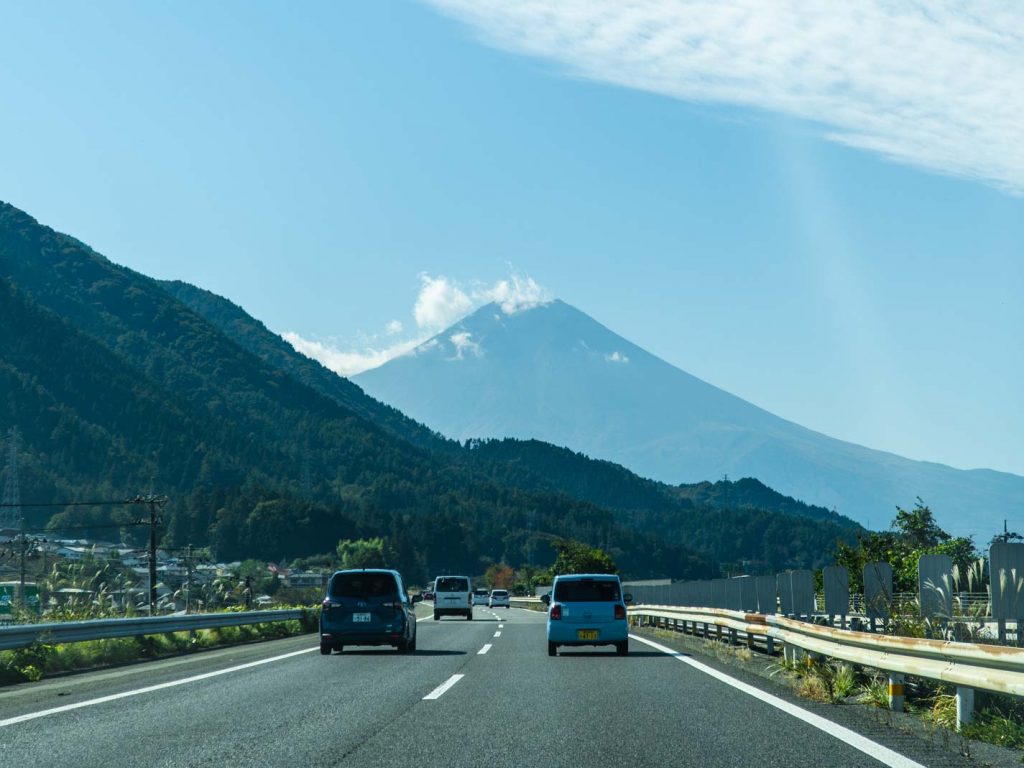 Japan has pretty strict driving laws so don't expect to be drifting at Fast and Furious speeds.
The speed limits vary but usually regular roads are 60km/h and expressways are 100km/h — so stay within the limit and don't ruin your trip by earning a red ticket!
9) Road signs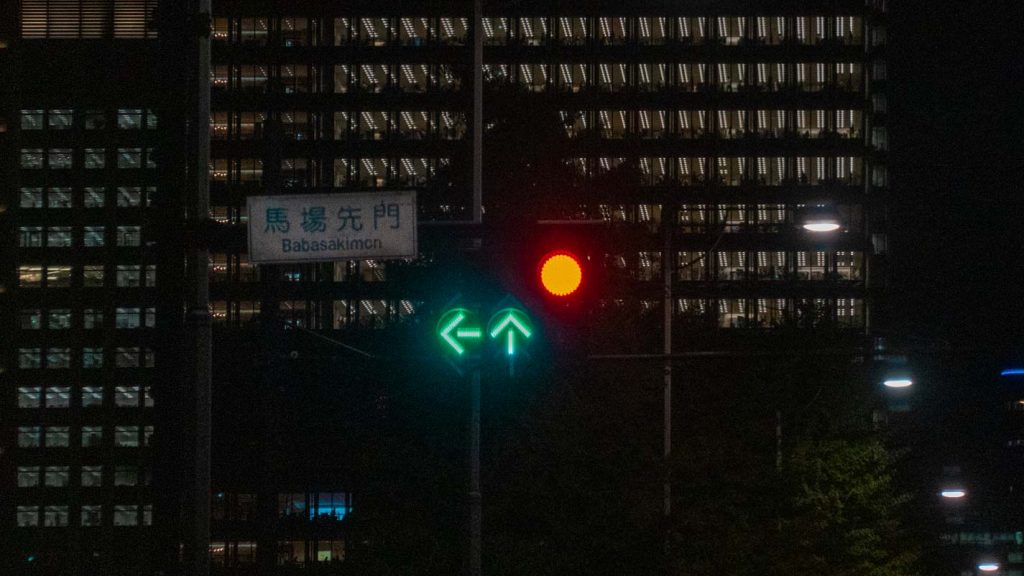 Some might be confusing to foreign drivers.
For instance, you might see a combination of arrows and circles in different colours — one red, one green, which do you follow?
Essentially, the green arrows are what you adhere to. So in the case of the sign above, if you're going straight or left, you may proceed. All other directions should stop.
Some road signs are purely written in Kanji or have symbols that are not as obvious. Below are some of the important ones to take note of.
We recommend familiarising yourself with this list of Japanese road signs before embarking on your trip.
10) Watch out for wildlife on the road, know what to do in case of roadkill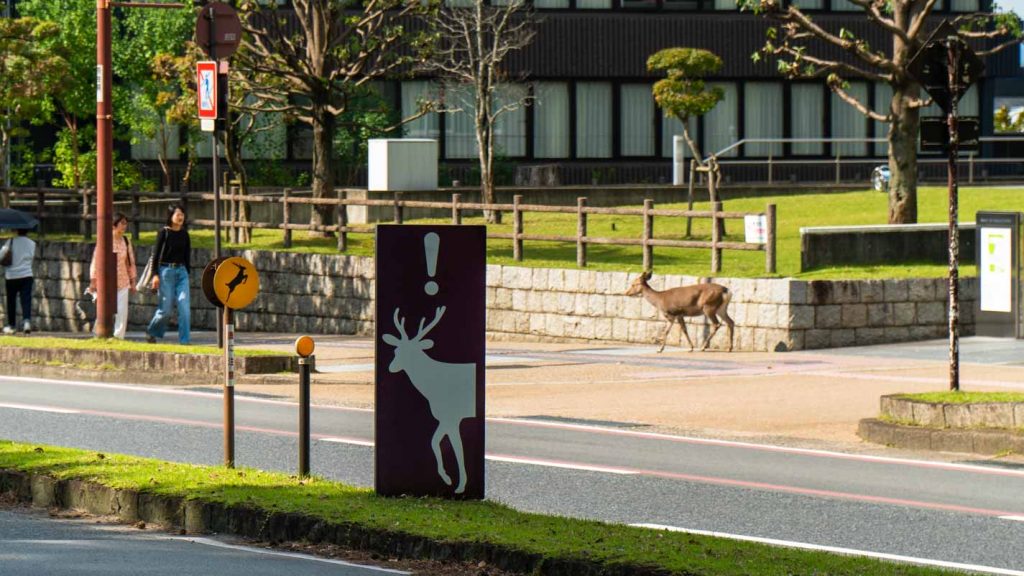 You might come across animal hazard road signs on your Japan trip, especially in areas like Nara, which are famous for their free-roaming native deers.
Apart from deer, you'll also find other wildlife like tanukis, foxes, monkeys, and even bears in the Japanese countryside, depending on the region. In the event of roadkill, call 110 to alert the authorities, and notify the car insurance company.
11) Rest stops and petrol stations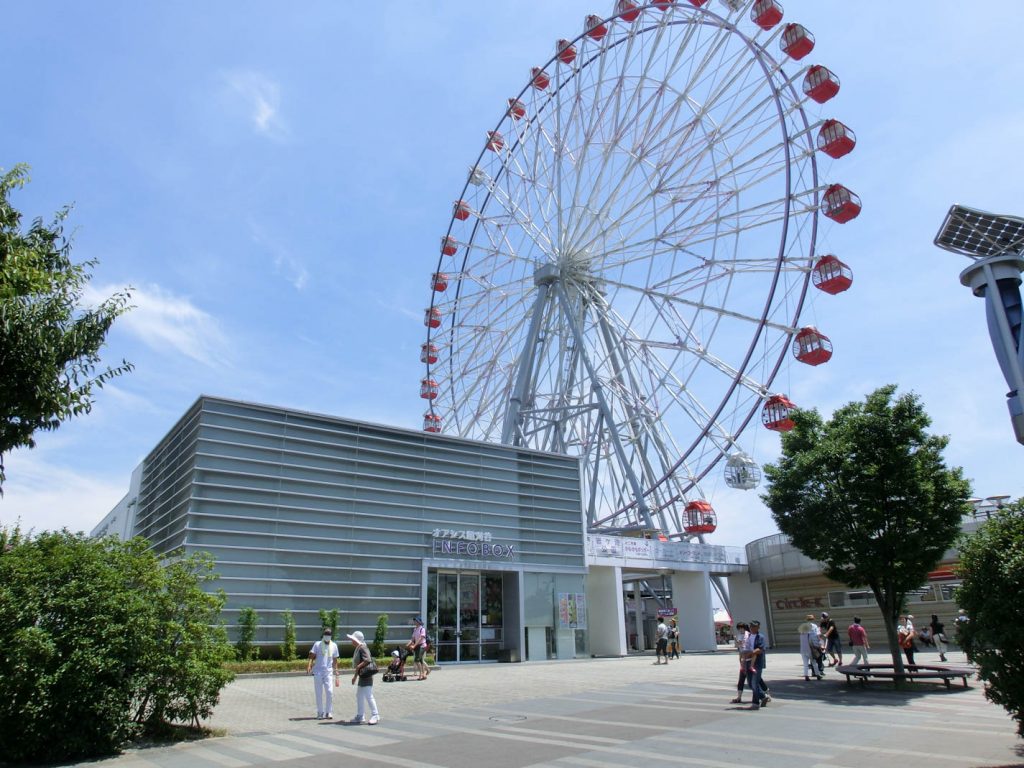 Photo credit: Central Nippon Expressway
Other than petrol top-ups, there are many options to take a break on major expressways. From onsens to mini theme parks, some even offer overnight accommodations in convenient locations for long, night drives.
If you're in the Mt. Fuji area, check out Fujikawa Service Area — decked out with a Ferris wheel, dog park, cafes and even a tax-free shop. The best part is you get a full view of Mt. Fuji as a backdrop!
Parking
12) Parking lots have opening hours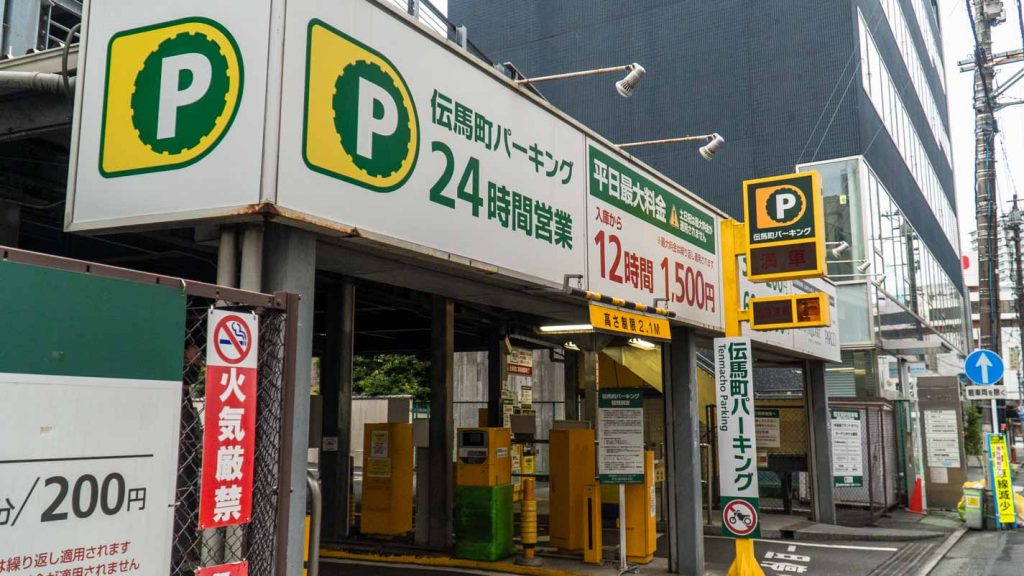 For example, some operate from 8AM to 10PM, which means you won't be able to retrieve your car if you need to leave early in the morning!
On our road trip to Shizuoka, we found that these parking spaces are manually run by staff and are transported to the underground carpark by a car elevator.
For more flexibility, keyword search "24 hour parking" in the town you are visiting in advance on Google Maps. These are unmanned so can make payment at the ticket machines before you leave. The machines usually only accept cash and will dispense a ticket to insert at the carpark gantry when you exit.
*Pro-tip: Ask your accommodation for the nearest parking spot if there's no on-site parking.
13) Parking bumpers at coin-operated parking lots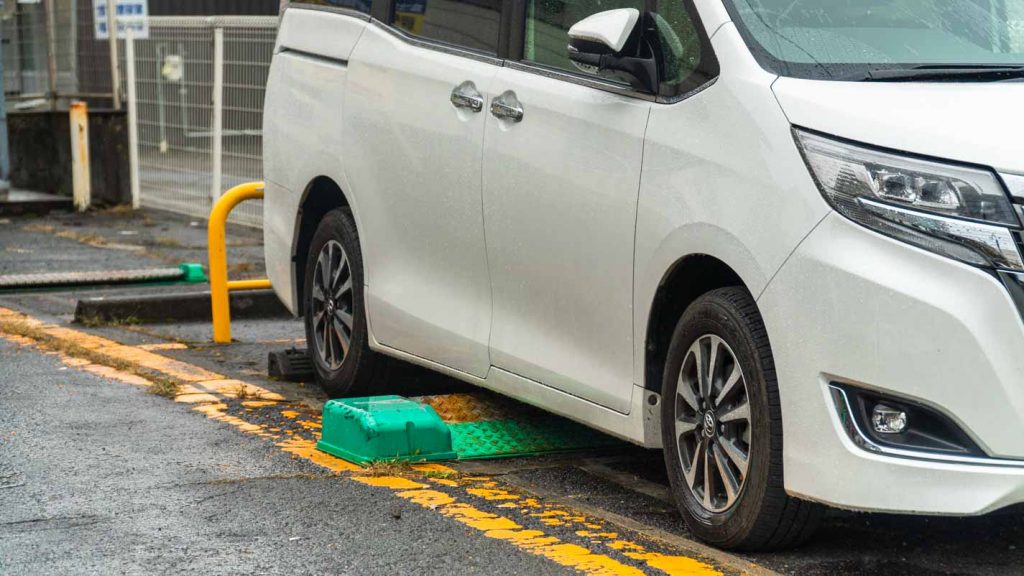 If you come across coin-operated parking lots on your trip, don't be confused fools like us.
Basically, you'll need to have a set of wheels (either the front or back) over the green parking bumper. After a few minutes, the sensor will detect your vehicle and a locking plate will rise and secure the car.
To lower the locking plate, just pay the parking fee at the coin machine and you're good to go!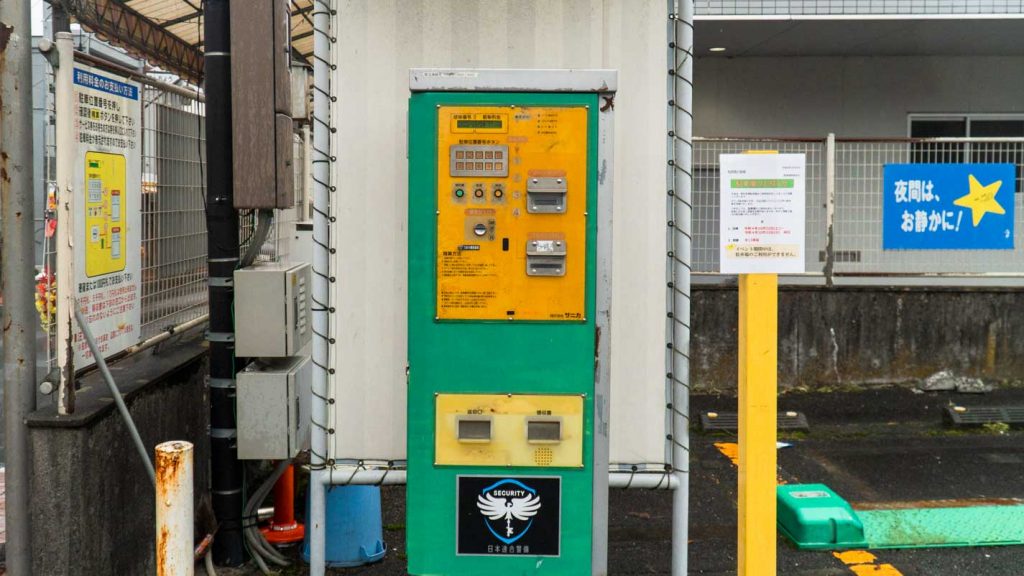 Prices may vary but it cost us ¥100/hour to park at Honcho Street, Fujiyoshida.
As the instructions are in Japanese, we spent a good 10 minutes trying to figure this out so don't be fools like us!
Other Useful Tips for Planning your Japan Road Trip
14) GPS navigation
Google Maps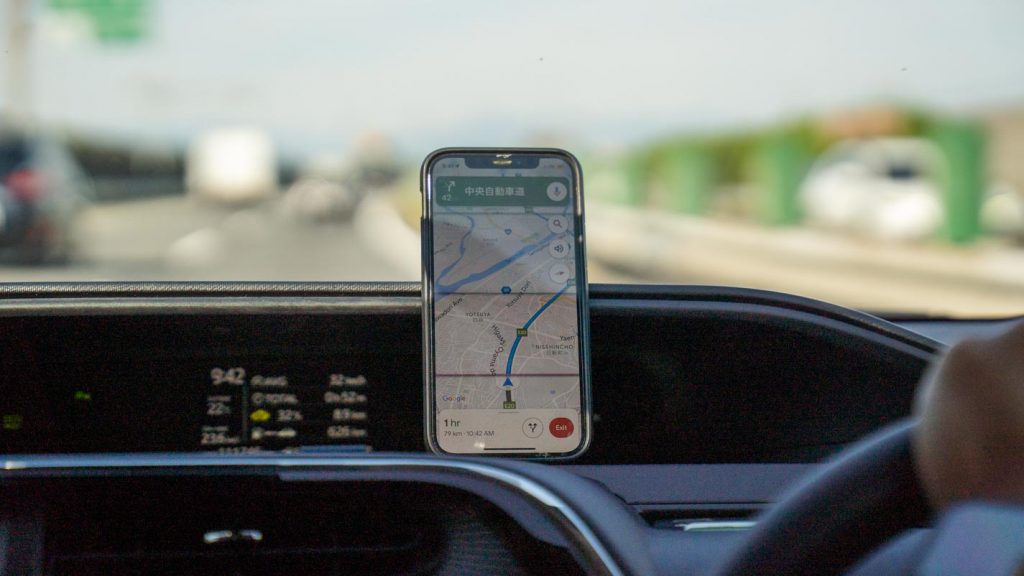 Google Maps is reliable for navigating around Japan. Not only did it provide accurately timed routes, but we could also see if there was a traffic jam ahead.
While creating our trip route on Google My Maps, we pre-saved the attraction locations to make them easier to retrieve.
*Pro-tip: Zoom in on the map to find interesting places while planning your routes between destinations.
MAPCODE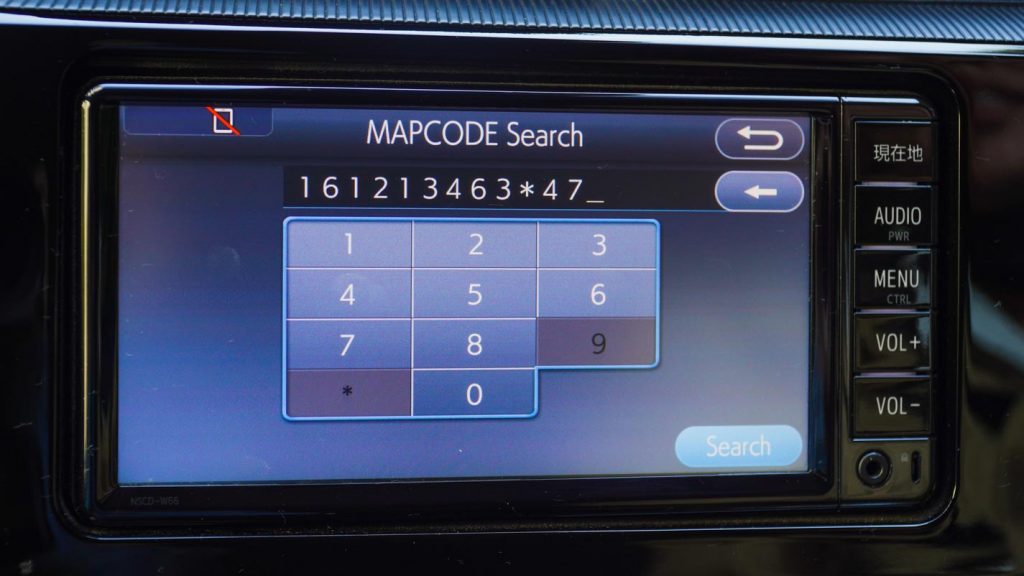 Most rental cars have an in-built GPS system that uses the Mapcode system. This is an 11 digit location code you can find on the Japan Mapcode webpage. Alternatively, you can download the local navigation app NaviBridge.
*Note: These codes are not found on Google maps
15) Inspiration for planning your own Japan itinerary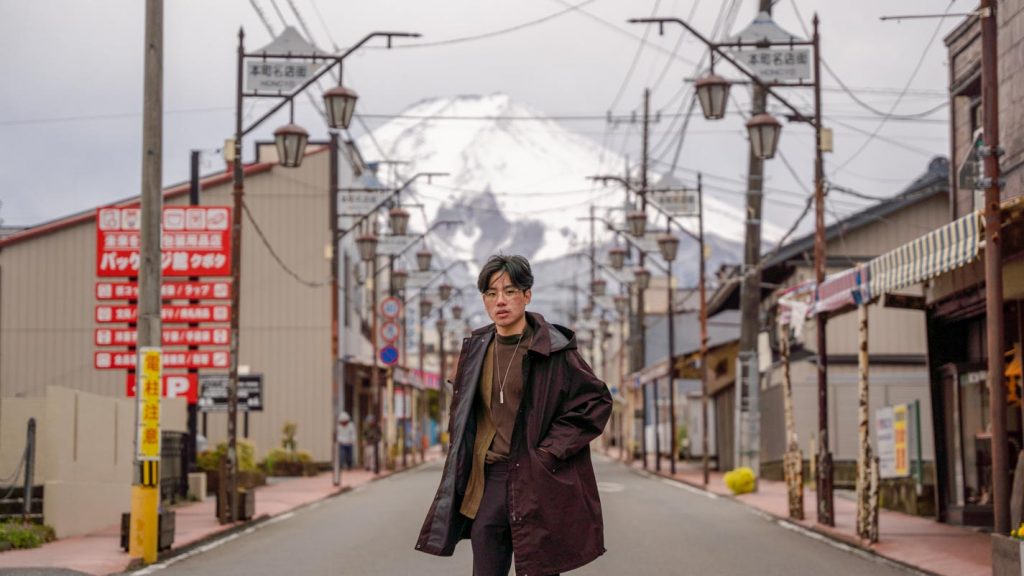 Driving in Japan may not be the most common option to get around but a road trip offers the flexibility that rail doesn't. Public transport is not as readily available in smaller towns in the countryside, where hidden gems are abundant.
If you're looking for inspiration for places to visit, check out the following itineraries on past road trips we have been on:
– 7-Day Okinawa Itinerary Under S$1.2k — Road Trip in Japan's Underrated Island Utopia
– 7D Japan Itinerary For S$1.3k — A Tokyo and Mount Fuji Adventure
– First Timer's Guide to Shikoku — 13 Unique Things to Do in Japan Besides Sightseeing
– 7D6N Japan Itinerary Under S$1.4k — Road Trip from Tokyo to Mt. Fuji and Beyond
Have any more questions about driving in Japan? Let us know in the comments!
---