Week 2 of internship and we got our hands dirty with video recording and editing! Other than knowing that we were going to meet at Khatib MRT, we had no idea where we were heading for our training. Shortly after meeting, we found ourselves at ORTO in Yishun.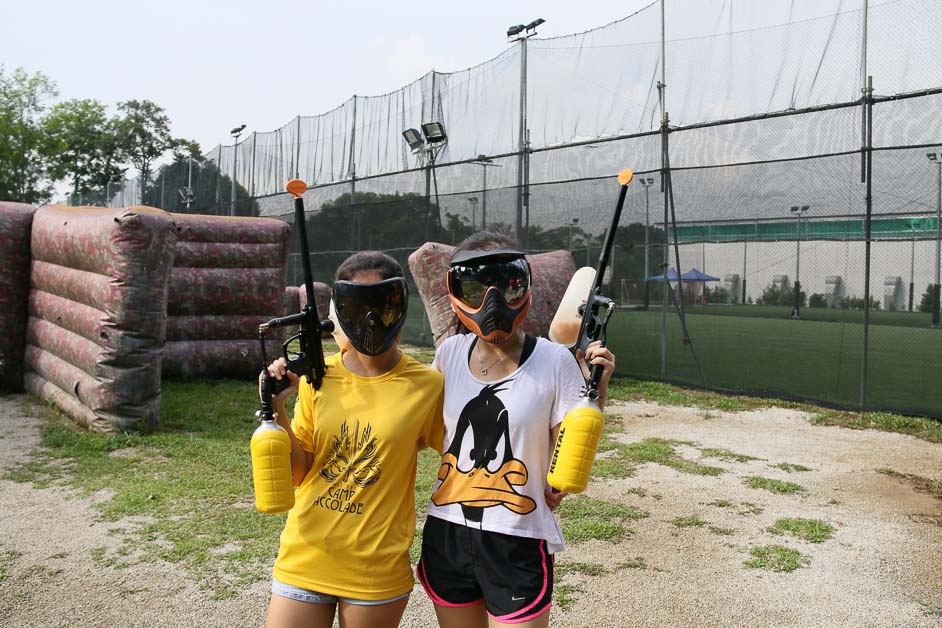 Video Training
The Puppet Master kick started the day with his signature dubious brown envelopes. We took a peek and fate revealed that we each had to conceptualise and film a 45 seconds video based on the activity for our day at ORTO. Rachel's fate led her to the pandemonium within ORTO's Katapult Trampoline Park, while I was flung into the unfamiliar realm of their prawning.
After 30 minutes of conceptualising our individual videos, we were ready to get our adrenaline pumping! Once we were led into the trampoline park, we lunged ourselves repeatedly against the trampolines, catapulting ourselves into the air. Stumbling, somersaulting, flipping; we grappled with the GoPro and its initially unfamiliar functions and struggled to capture the desired scenes.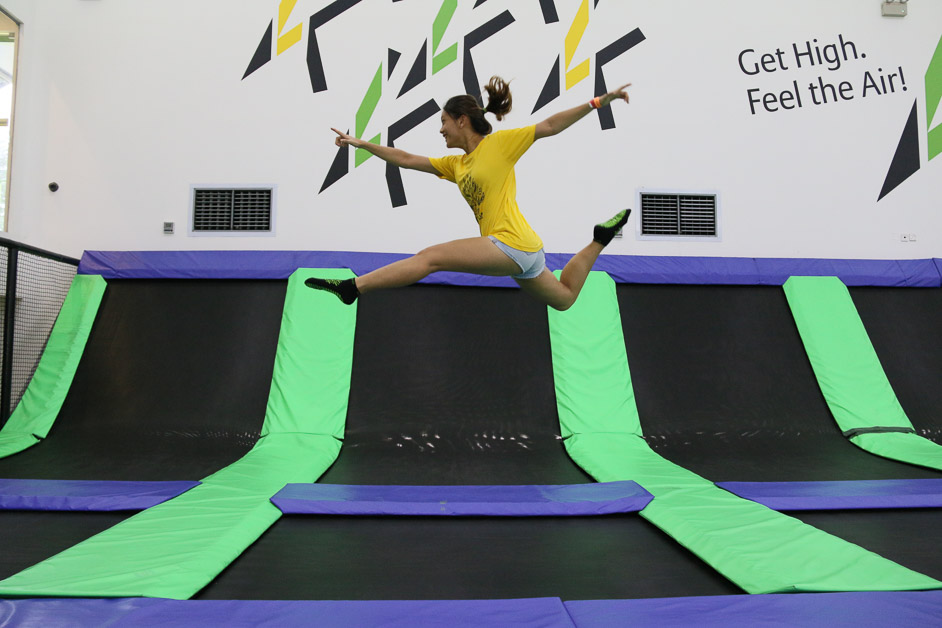 After an exhausting 2h, it was time for an activity that required less exertion — prawning. Carefully sliding the dissected worm into the hook, we cast the bait swiftly into the waters. It may have been an activity that required less exertion, but it was definitely a challenge of our patience as we waited attentively for the little creatures to catch on our bait. With ten ponds in the vicinity, there is ample space for all to enjoy their prawning session.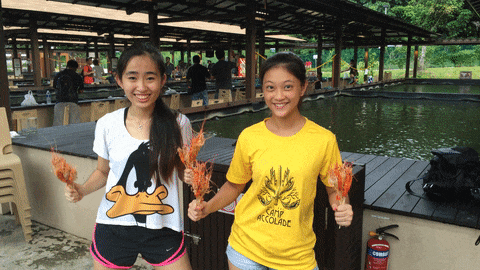 Trampoline
After viewing a myriad of parkour, stunts and adventure videos from valiant adrenaline junkies, I had a rough idea of how I wanted my video to be. With the compilation of clips from various angles and perspectives, I put together a short 1 minute video of the Katapult Trampoline Park. It wasn't easy grasping the multiple steps of video editing, but gradually, we got the hang of it. Take a look right here!
Prawning
I was inspired by short listicle videos on Youtube, and decided to adopt their video style to provide entertainment for my viewers. Meddling with a GoPro for the first time ever, I seemingly took a million short clips of anything and everything. Editing was a whole new level of challenge for me, especially since I've never had any prior video editing experience using Adobe Premiere Pro… After repeated reviews from the Puppet Master, I managed to put together a 1 minute 22 second video! Kudos to my male and female leads and hope you will enjoy watching it! (:
Also, do remember to check out the behind-the-scenes video of ORTO!
A little more on ORTO…
A mere 8 minutes walk away from Khatib MRT, ORTO is definitely a place to go for families and friends to hang out and chill. It boasts a variety of activities – Fishing Paradise, Katapult Trampoline Park, Longkang Fishing, Prawning, Red Dynasty Paintball Park as well as UberSports Futsal! With such a wide range of activities to choose from, ORTO is a great place to relax and unwind.
The best part? ORTO is open 24 hours a day with free parking, suggesting that you need not worry about their opening hours. Late night prawning, anyone?