First published: 12 Mar 2018
We all love a good tan — but that's not all Bali has to offer!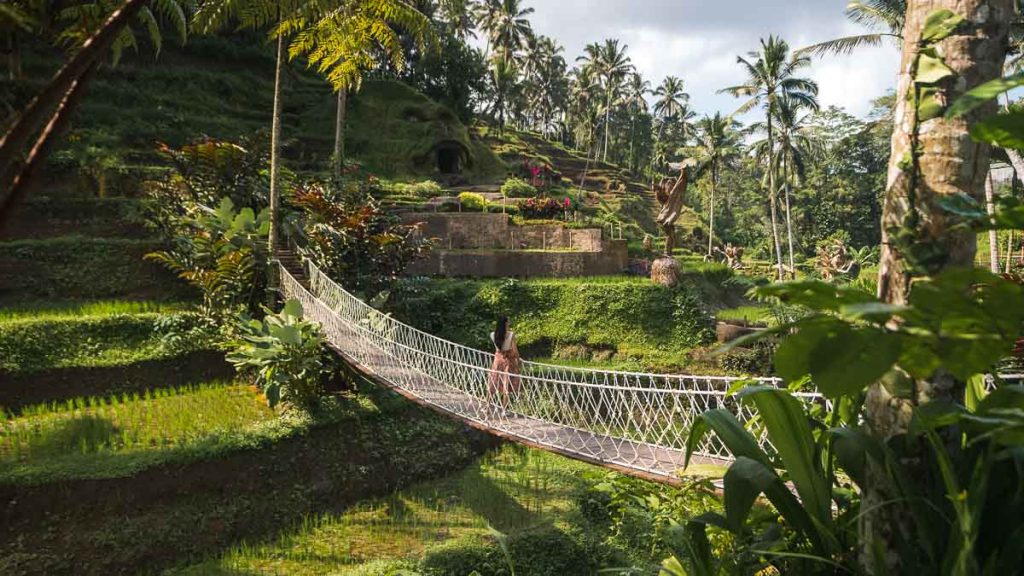 Everyone loves Bali for its luscious paddy fields, happening beach clubs, and platter after platter of fresh seafood.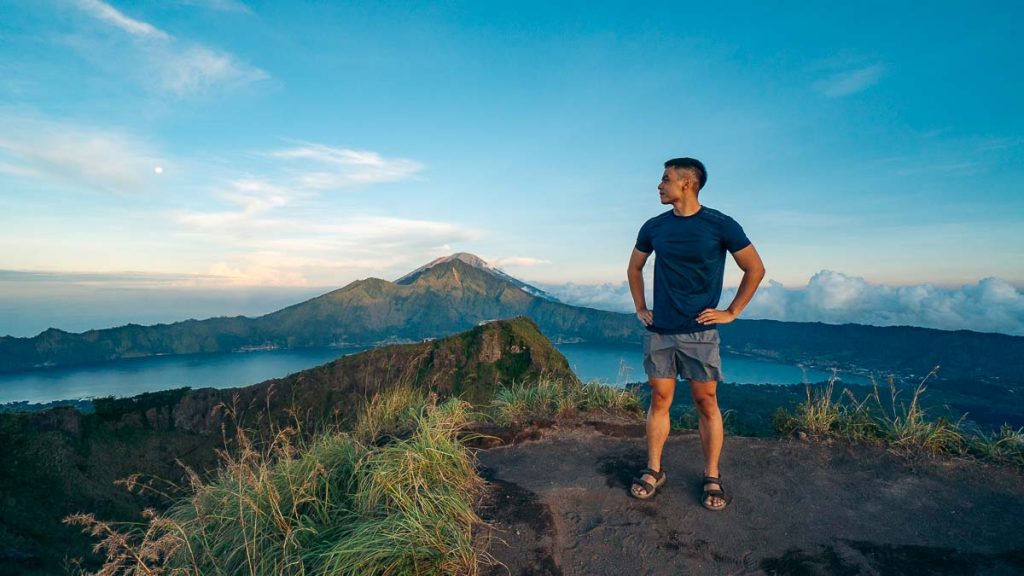 But if you're someone who likes adding thrill to your vacation — like snorkelling with manta rays or summiting mountains — here are 11 best adventurous activities to try on your next trip to Bali!
1) Snorkel with rich marine life at Nusa Penida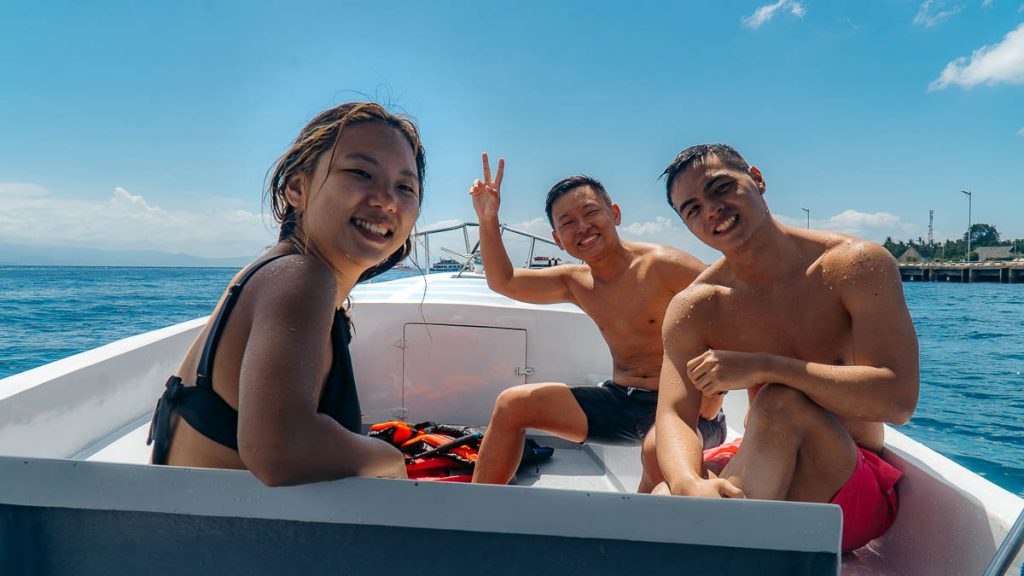 Most tourists visit Nusa Penida for this Instagram-famous photo — but there's more to this popular Bali day trip! We went on a snorkelling tour, stopping at four different dive spots: Wall Bay, Manta Bay, Banana Beach, Ceningan View, and Mangrove Point.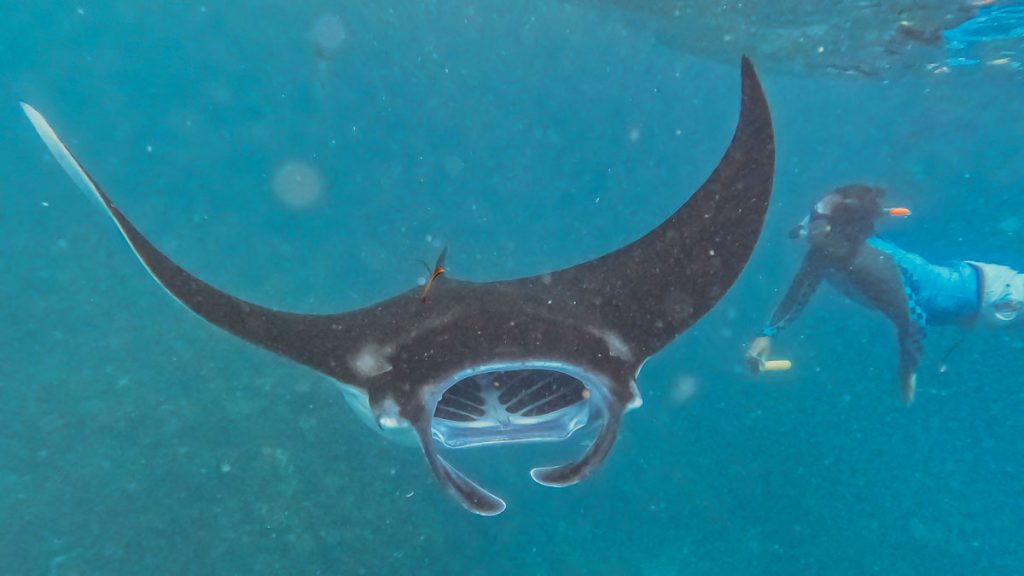 The water visibility is generally good, and we saw plenty of fish and a sea turtle. The highlight of our snorkelling experience though, was seeing huge manta rays swim up close to us — we saw five that day at Manta Bay!
Cost: From ~S$17/pax for a 3hr tour
Tour timing: 9AM
Meeting point: Hotel pick up or directly at 8FCQ+P9P, Ped, Nusa Penida, Klungkung Regency, Bali 80771
2) Hike up Mount Batur for sunrise or sunset views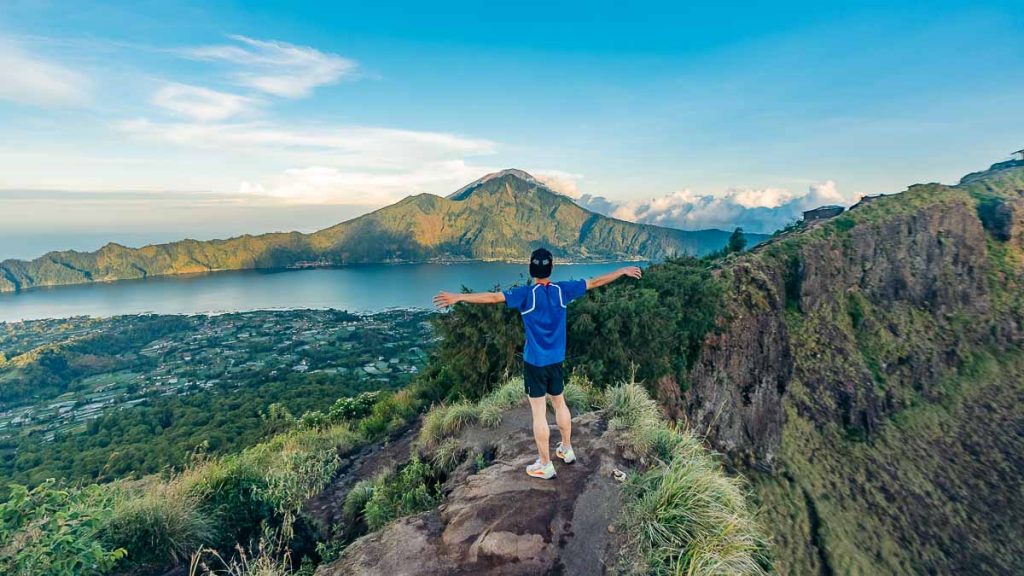 Of course, the majestic Mount Batur is a must-do in Bali. This 1,717m-tall mountain is dubbed the "most climbed by tourists" volcano — because of its high reward-to-effort ratio!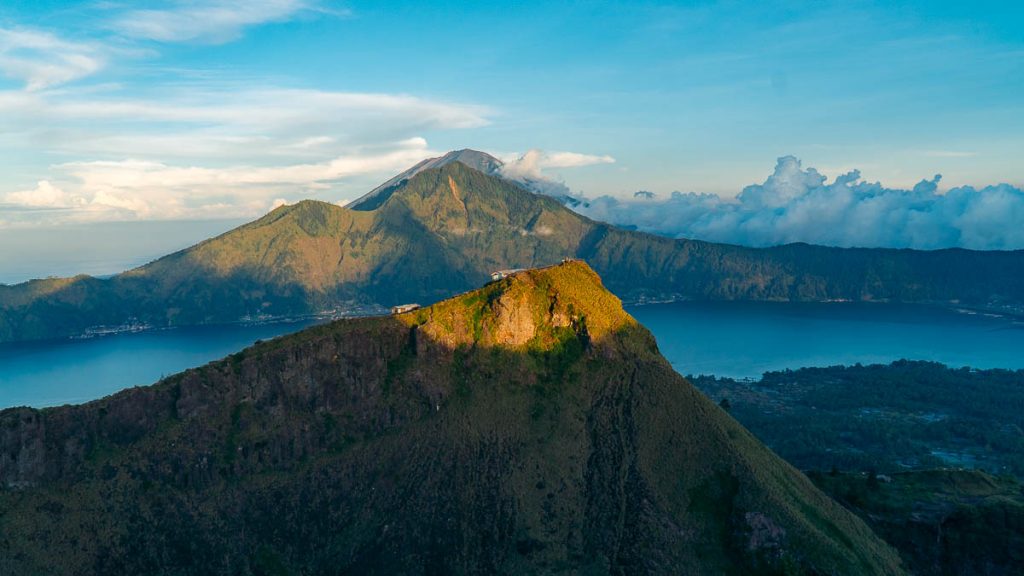 The route is pretty straightforward and you'll reach the summit in around 2 hours — in time to watch the sunrise while enjoying breakfast. The view at the top will leave you breathless, literally.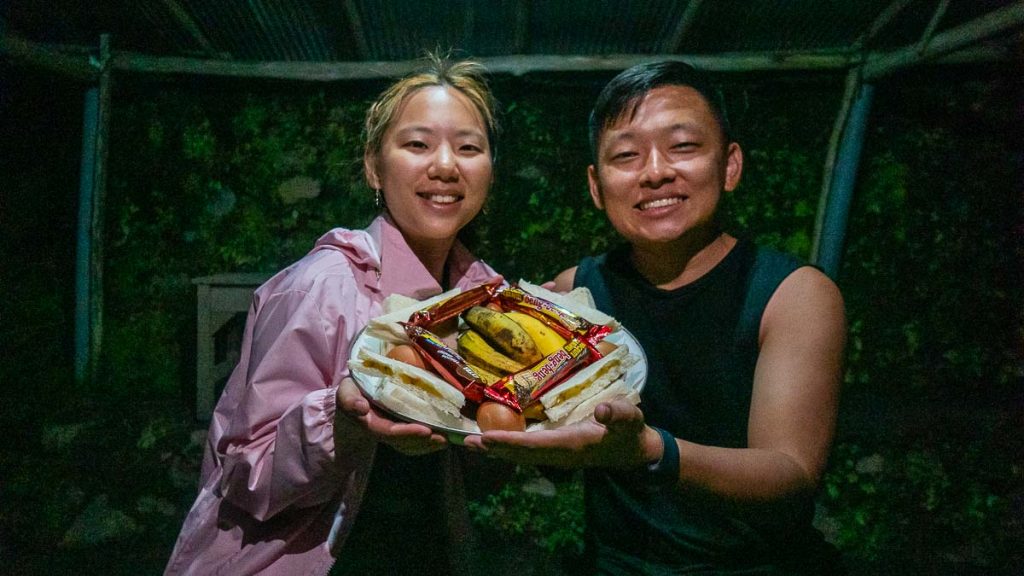 For the not-so-early risers, there's the option to take on the Mount Batur sunset trek instead! It's typically less crowded — we did this on our latest trip to Bali and there were no other hikers around. Our guide also packed snacks which we got to enjoy at the top.
Psst. Make the most of your Ubud day trip by adding on other popular experiences such as a visit to Ubud's natural hot springs, Tegalalang rice terraces or Ayung river rafting. Alternatively, take on a 4WD jeep adventure (from ~S$40.70)!
Cost: From ~S$48 (sunrise tour), from ~S$56 (sunset tour) — incl. guide, snacks and transport
Tour timing: 1:30AM – 12:30PM (sunrise), 1PM – 9PM (sunset)
Meeting point: Hotel pick up
*Pro-tip: Keep food and drinks inside your bag or the monkeys will probably help themselves to it.
3) Go on an epic off-road adventure ATV Quad Bike Adventure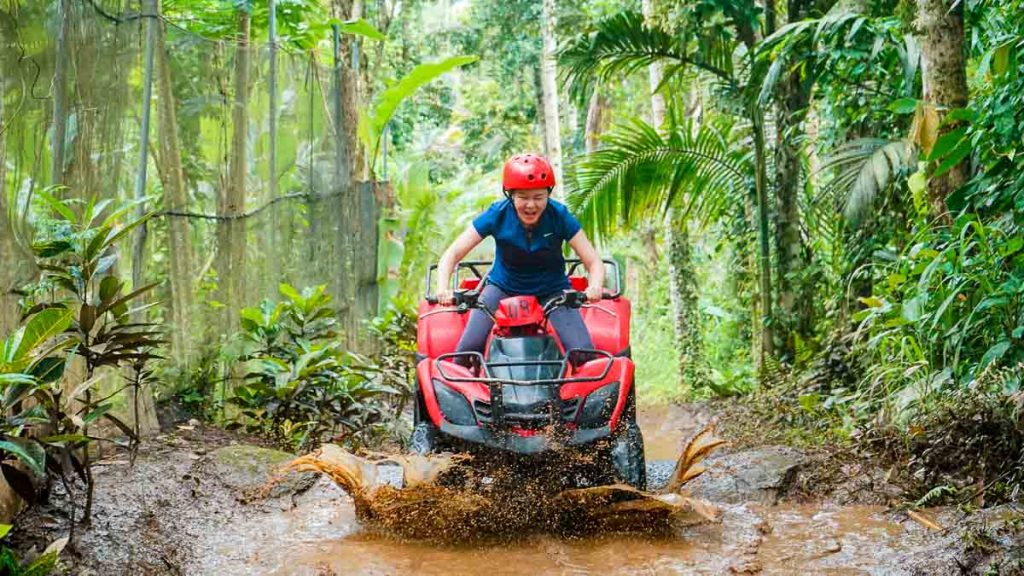 Sharp turns, narrow pathways and rugged terrain — it's everything you could want in an epic off-road ATV Quad Bike Adventure! It's also a unique way to take in Bali's gorgeous landscapes.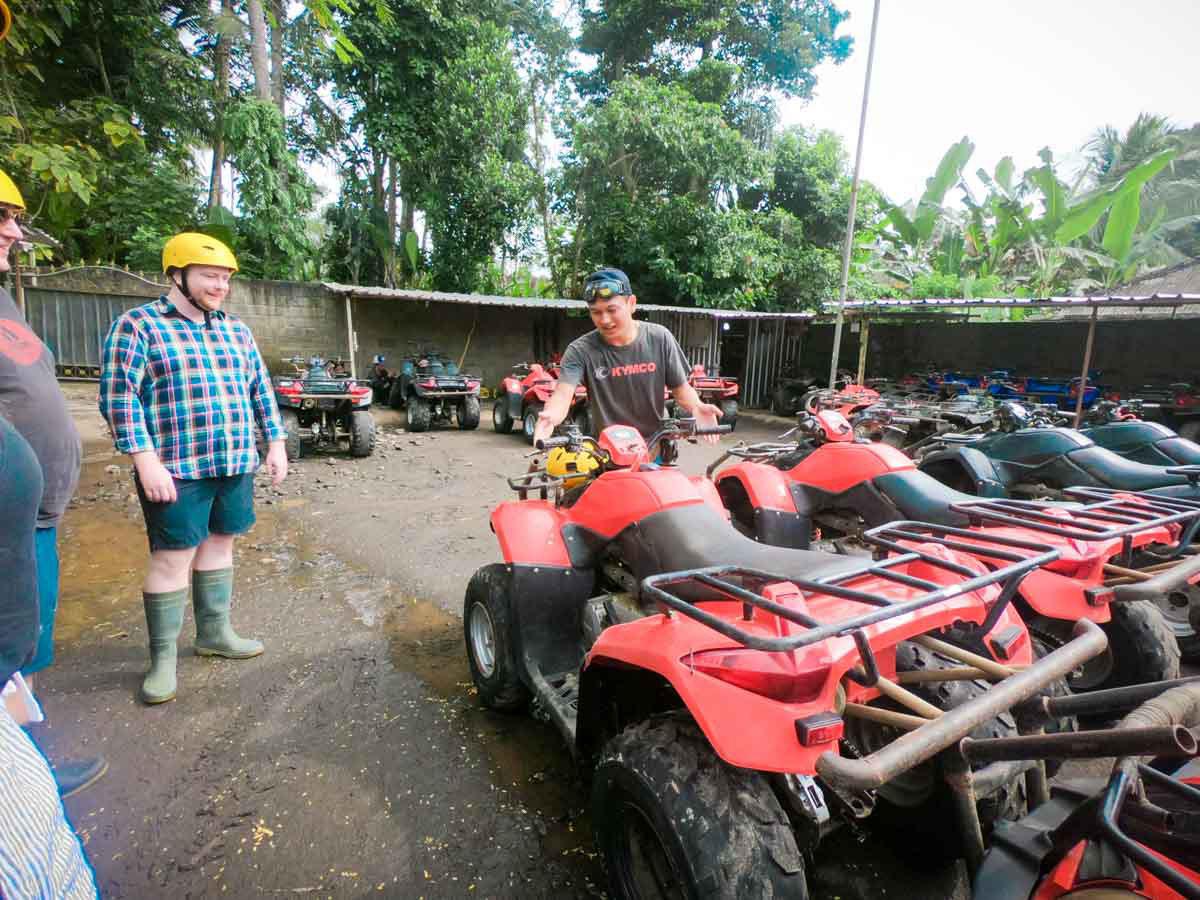 And yes — you don't need a driving licence to experience this. There's the option to go solo or tandem, plus an experienced guide is there throughout to lead the way.
Hoping for a more challenging trail? Let your guide know and he'll adjust the route accordingly to include steeper slopes!
*Pro-tip: Wear covered shoes, avoid wearing white and bring an extra set of clothes.
Cost: From ~S$39/pax for a 1.5hr tour (incl. buffet lunch)
Tour timings: 8:30AM, 9:30AM, 10:30AM, 11:30M, 12:30PM
Meeting point: Hotel pick up (additional cost) or head directly to Bongkasa Pertiwi, Abiansemal, Badung Regency, Bali 80352
4) Dive into the USS Liberty Shipwreck in Tulamben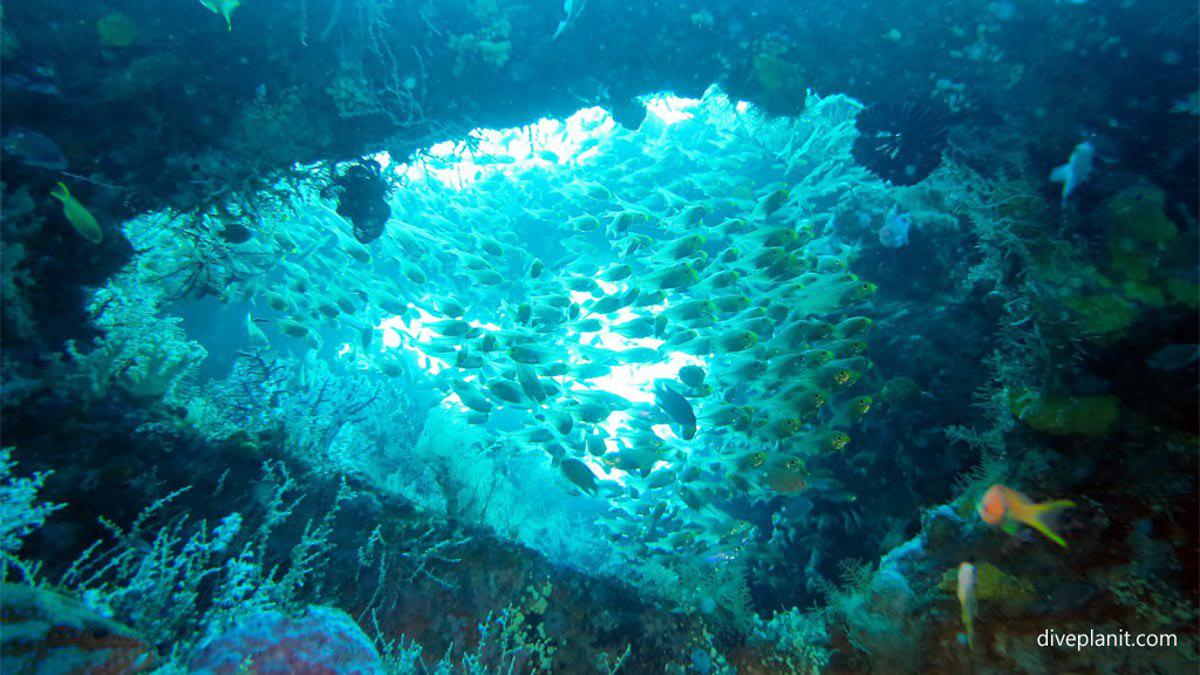 Photo credit: Dive Plan It
Located on the eastern coast of Bali, Tulamben is a popular diving site in Bali. Apart from a wide variety of marine life (like whale sharks and black-tip reef sharks!), a dive here reveals an extremely rare find — the ruins of a US liberty ship hit by a Japanese torpedo during World War I.
This underwater playground stretches across 120m and is great for both new and seasoned divers. Best still, diving in Tulamben offers a quieter, less crowded alternative to the highly populated diving sites in the Seminyak region.
Tulamben Wreck Diving Day Trip
Cost: From ~S$177/pax via Klook (incl. lunch, insurance and hotel transfer)
Tour timing: 7AM – 5:30PM
Meeting point: Hotel pick up
5) Embrace the force of mother nature with Tegenungan Waterfall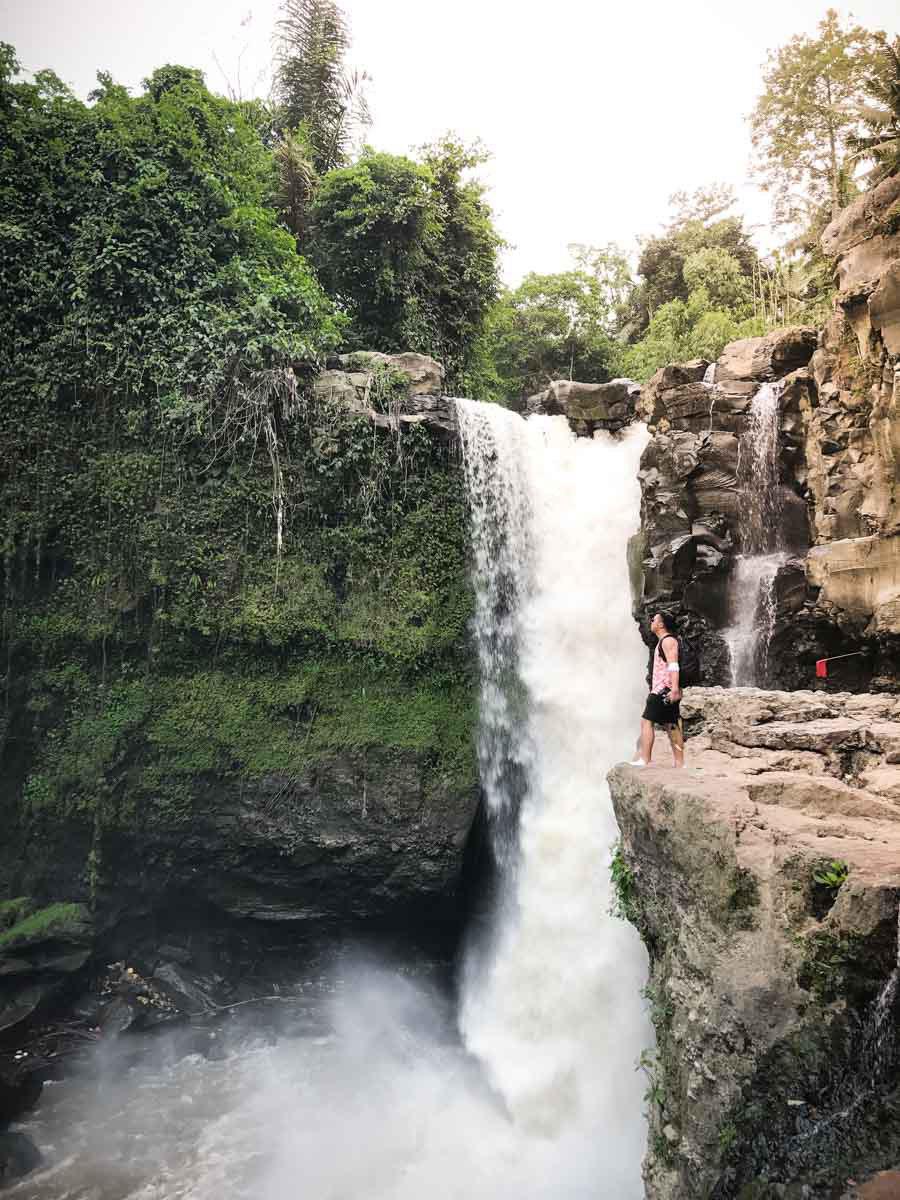 The true power of nature resides in the thrashing Tegenungan Waterfall in Ubud. It's a short 15-minute walk down a flight of steps, and you've arrived at this beautiful 30m-tall waterfall.
*Pro-tip: Arrive at 8AM for the luxury of having the entire place to yourself! Take a dip in the pool, or get the perfect Instagram shot.
Entrance fee: Rp20,000/pax (~S$1.80)
Opening hours: 6:30AM – 6:30PM
Address: Jl. Ir. Sutami, Kemenuh, Sukawati, Kabupaten Gianyar, Bali 80581
6) Climb through the Beji Guwang Hidden Canyon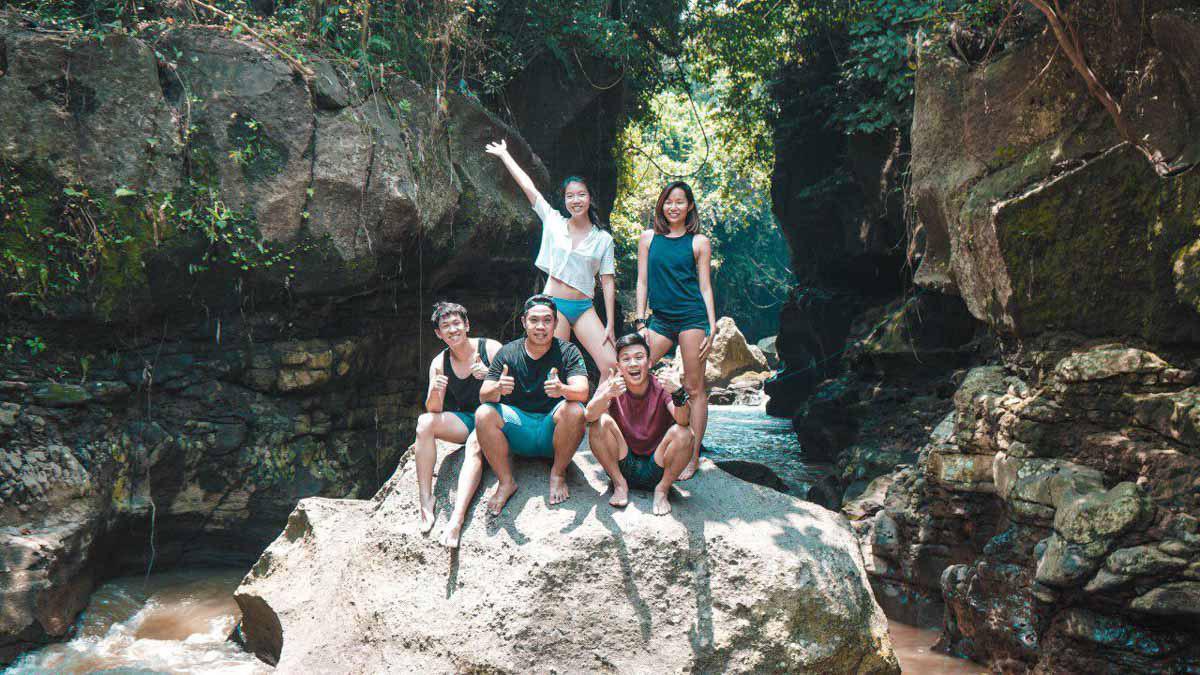 Step into a whole new world in a Beji Guwang Hidden Canyon Trek, where rugged walls of rock are the only way forward. With a tall canopy of trees, and 30m high boulders, this location looks straight out of a movie — and you're the main lead.
Channel your inner action star as you clamber across the jagged rocks and leap into deep rivers.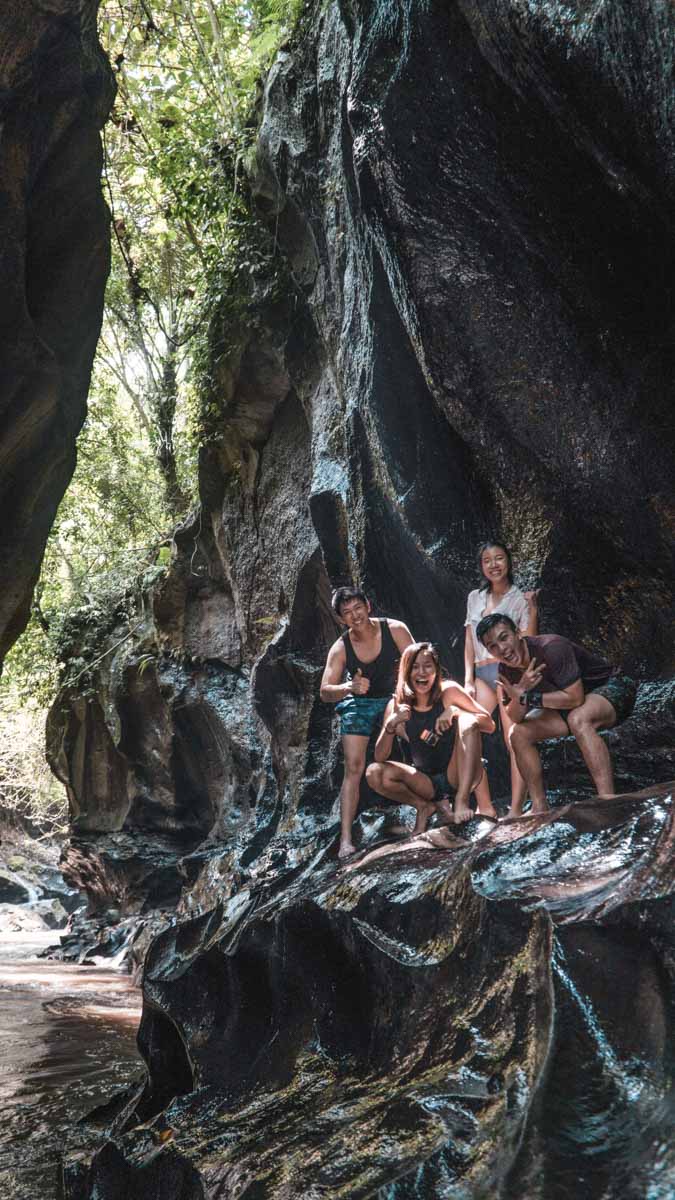 This tour requires a reasonable level of fitness and fearlessness. But don't worry, an experienced guide will be there to demonstrate specific footholds and handholds throughout the trek.
If you've still got energy to spare after, opt for a hidden canyon and white water rafting experience (from ~S$54/pax)!
Cost: From ~S$32/pax (incl. lunch, transport and a guide)
Tour timing: 7:30AM – 5PM
Meeting point: Hotel pick up
7) Slide down extreme rides at Waterbom Bali Waterpark
Kuta doesn't just have beautiful beaches — there's also Waterbom Bali, one of the top waterparks in the world!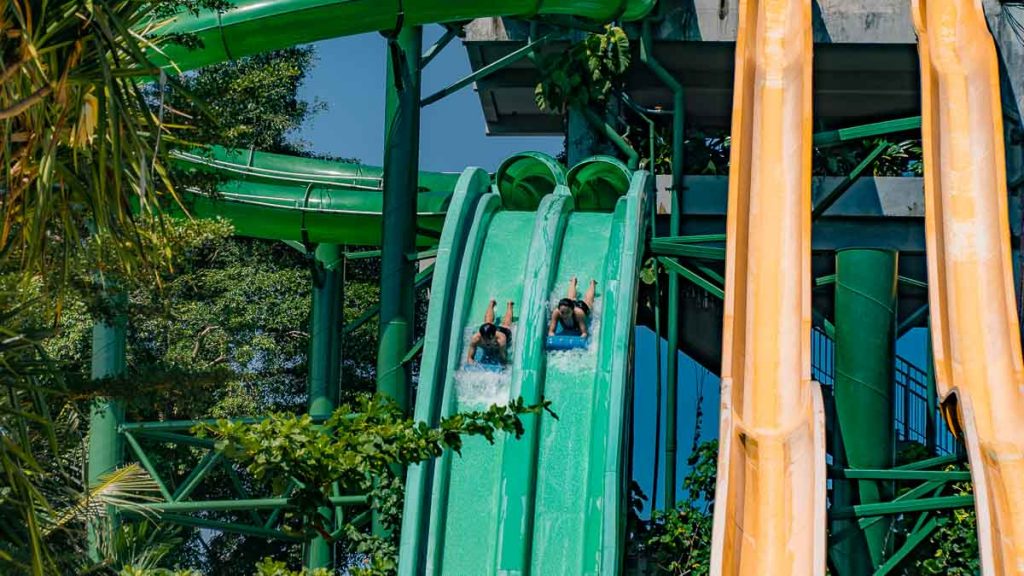 For the thrill-seekers, this place has no shortage of fun. There are 22 waterslides — go swooping down the best mat racing slide in Asia (Twin Racers), or plunge vertically down into nothingness on Smash Down 2.0.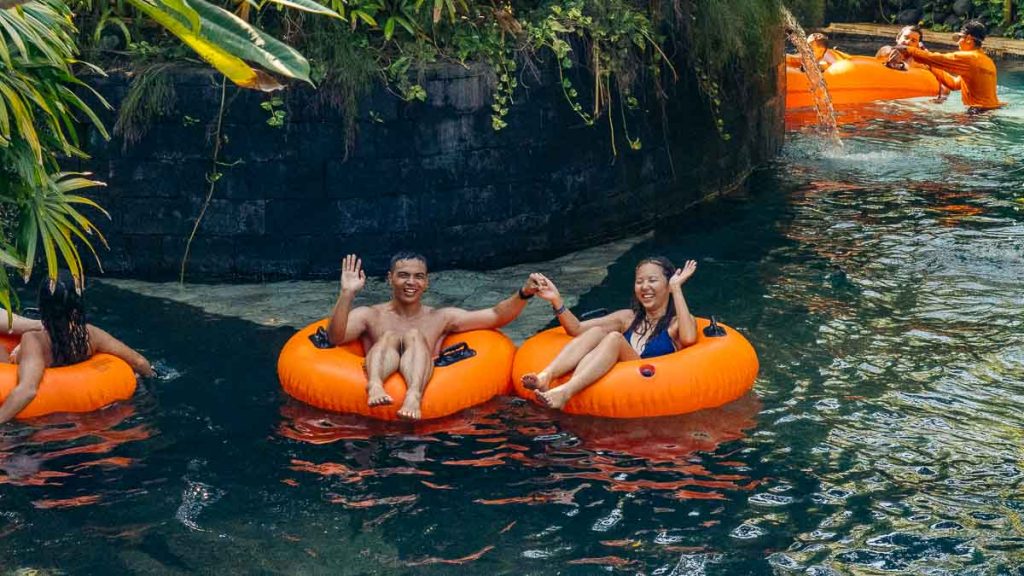 If you're looking to chill, there are plenty of options too. Simply soak in the atmosphere with a float on the Lazy River, enjoy a massage or grab a bite at Waterbom Bali's various restaurants.
Entrance fee: From ~S$40 via Klook
Opening hours: 9AM – 6PM
Address: Jalan Kartika Plaza, Kuta, Bali 80361 (Located in Central Kuta, near Kuta Beach and Discovery Shopping Mall)
8) Get your adrenaline pumping with exciting water sports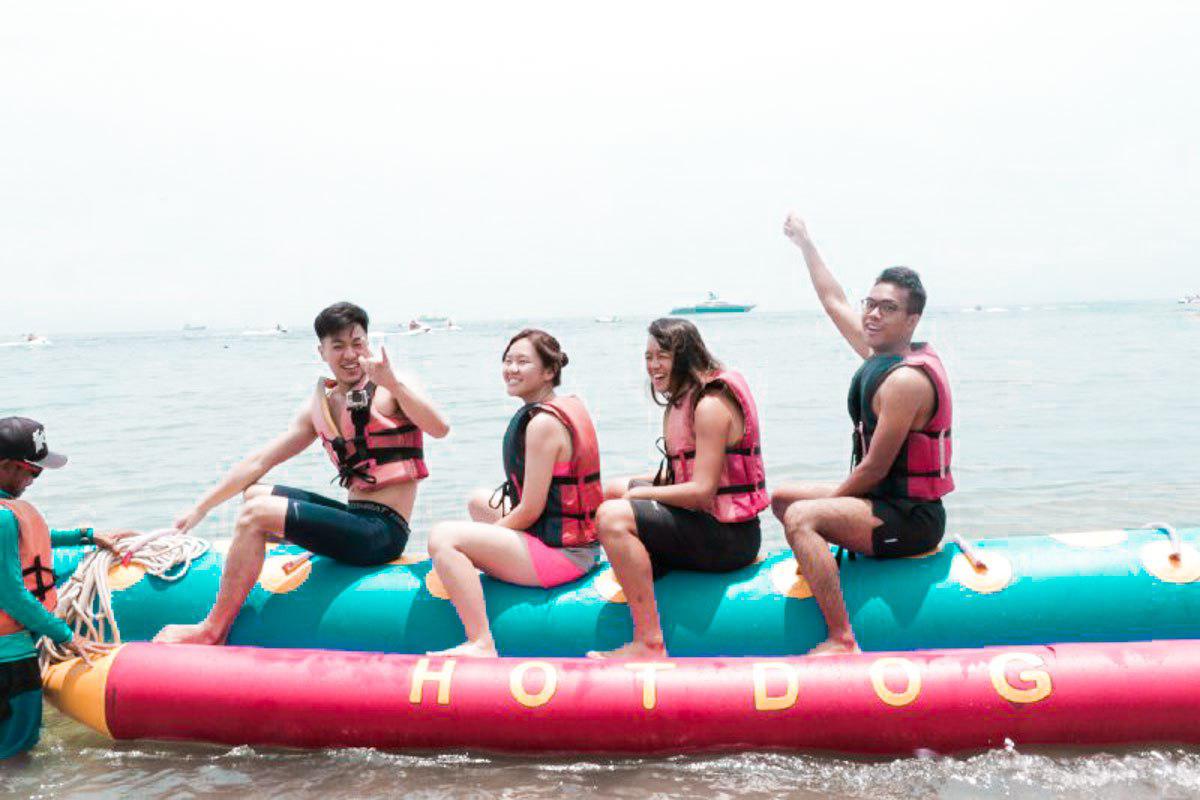 Head to any beach in Bali, and you're likely to have a splashing good time with an endless range of water sports. They're the perfect way to spend a day in Bali with friends, and most activities last about 15 minutes.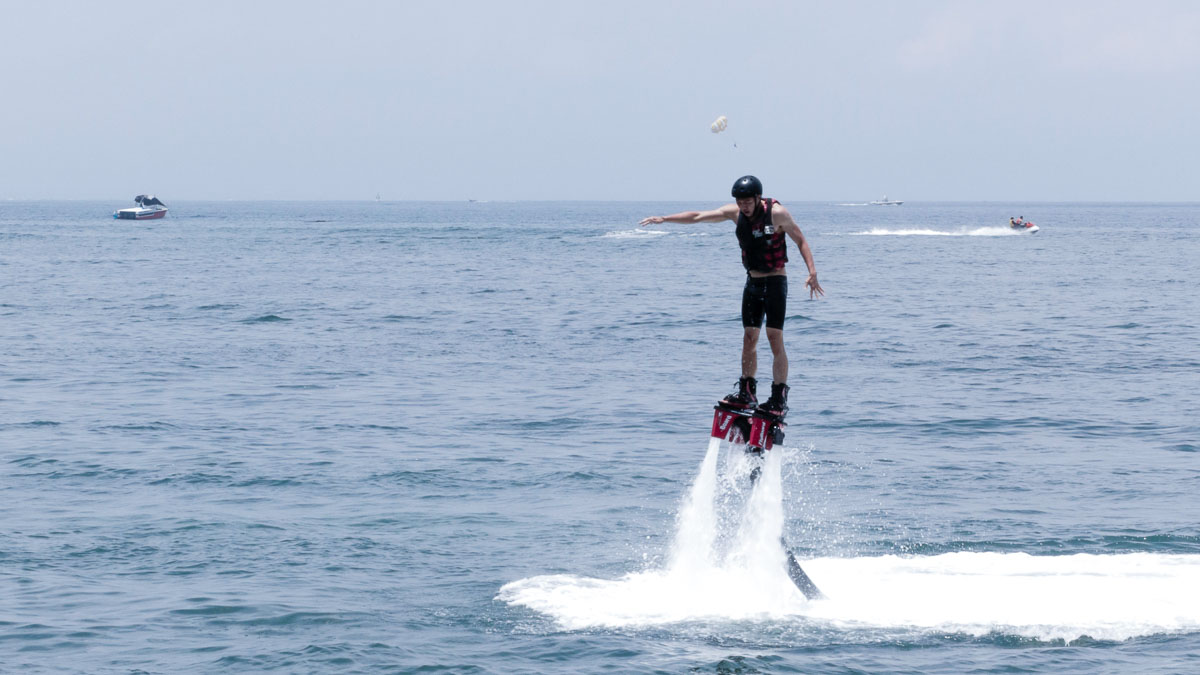 Here you can hang on tight on a swerving banana boat ride (~S$9), zip across the water on a jet ski (~S$48) or even cruise gracefully into the golden horizon on a parasail (~S$40).
Check out other exciting water activities in Bali!
9) Cycle through the glorious Jatiluwih Rice Terraces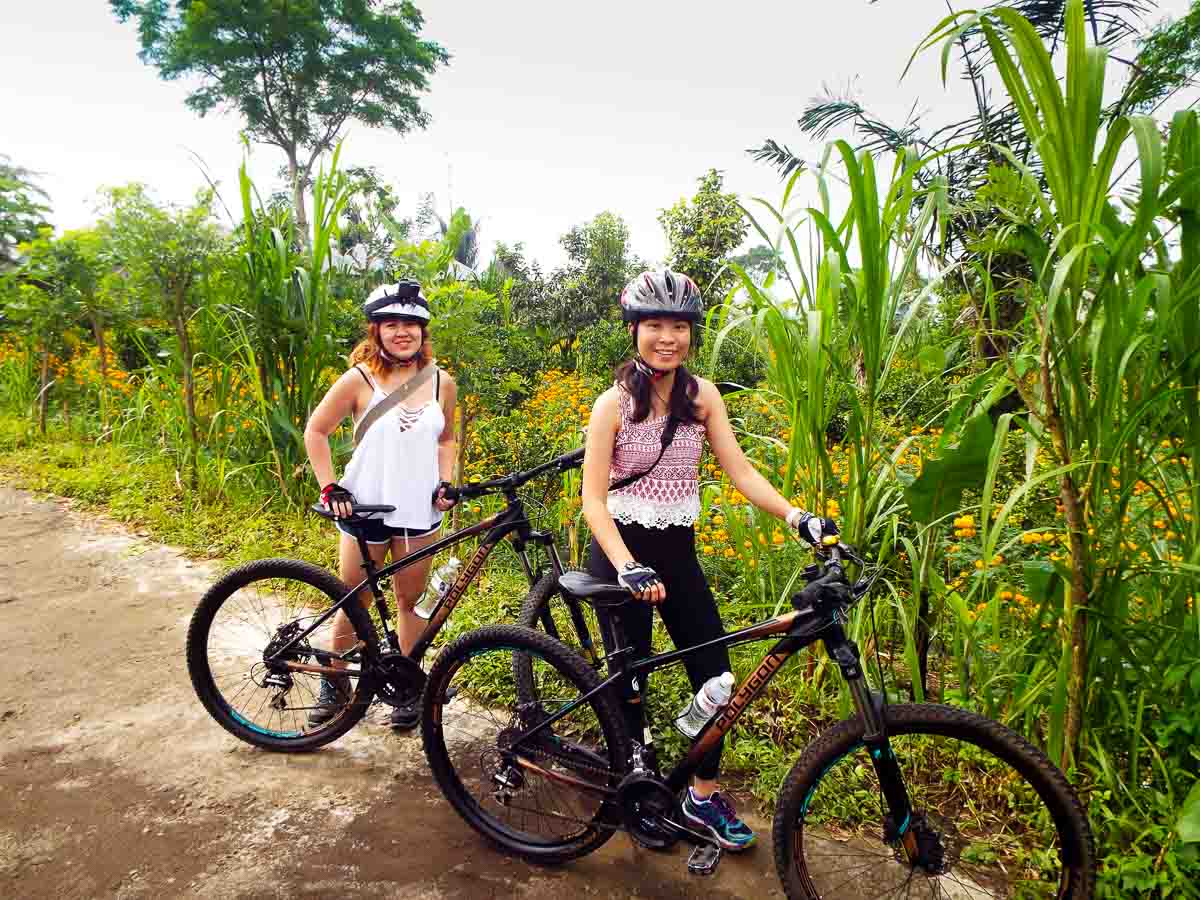 Cycle through Bali's famed Jatiluwih rice paddies. Through the less commercialised route, you'll walk (read: cycle) in the footsteps of a local's everyday life — traditional villages, bamboo forests, rice fields and even stop at an open-air cafe.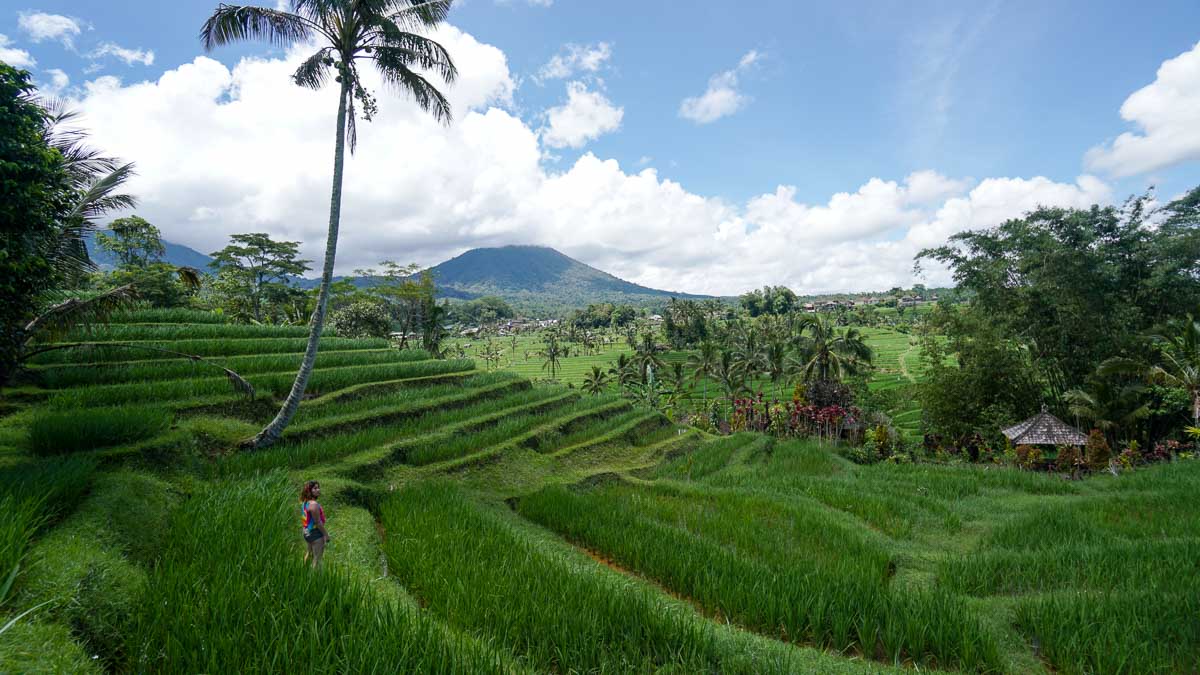 Feel free to stop anywhere along the way to learn more about the Balinese lifestyle — your friendly guide will gladly help to take photos.
*Pro-tip: Bring some cash to purchase local souvenirs sold in the villages along the way!
Cost: From ~S$25/pax via Klook
Tour timing: Varies
Meeting point: Hotel pickup
10) Go whitewater rafting down the Ayung River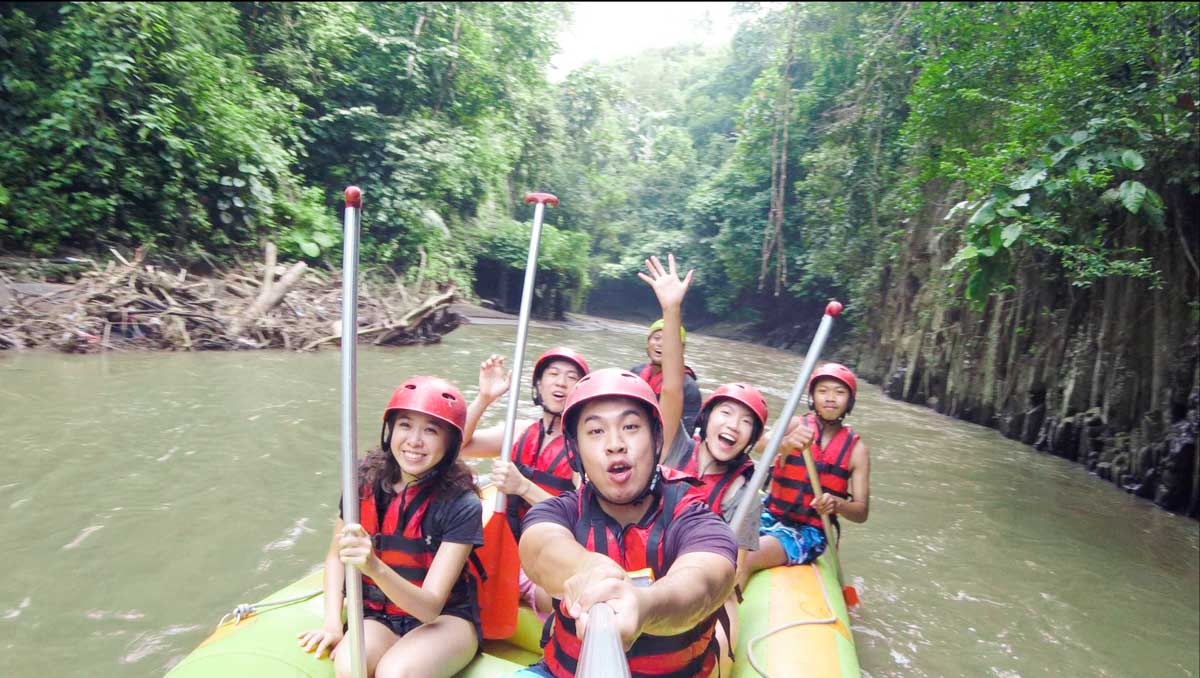 This is arguably one of the most popular adventurous things to do in Bali — riding the rapids of Bali's longest river, the famous Ayung River!
Each raft fits up to six people and brings you on an exciting (and bumpy) ride along the whitewater rapids. Along the way, soak in the lush rainforests and powerful waterfalls.
End your rafting adventure with a buffet lunch (included in cost).
Cost: From ~S$22/pax via Klook
Tour timings: 9AM – 5PM, Last entry 1:30PM
Meeting point: Hotel pick up (additional cost) or meet directly at Jl. Raya Kedewatan No.31, Kedewatan, Kecamatan Ubud, Kabupaten Gianyar, Bali 80571
11) Jump off the 10m Kembar Waterfall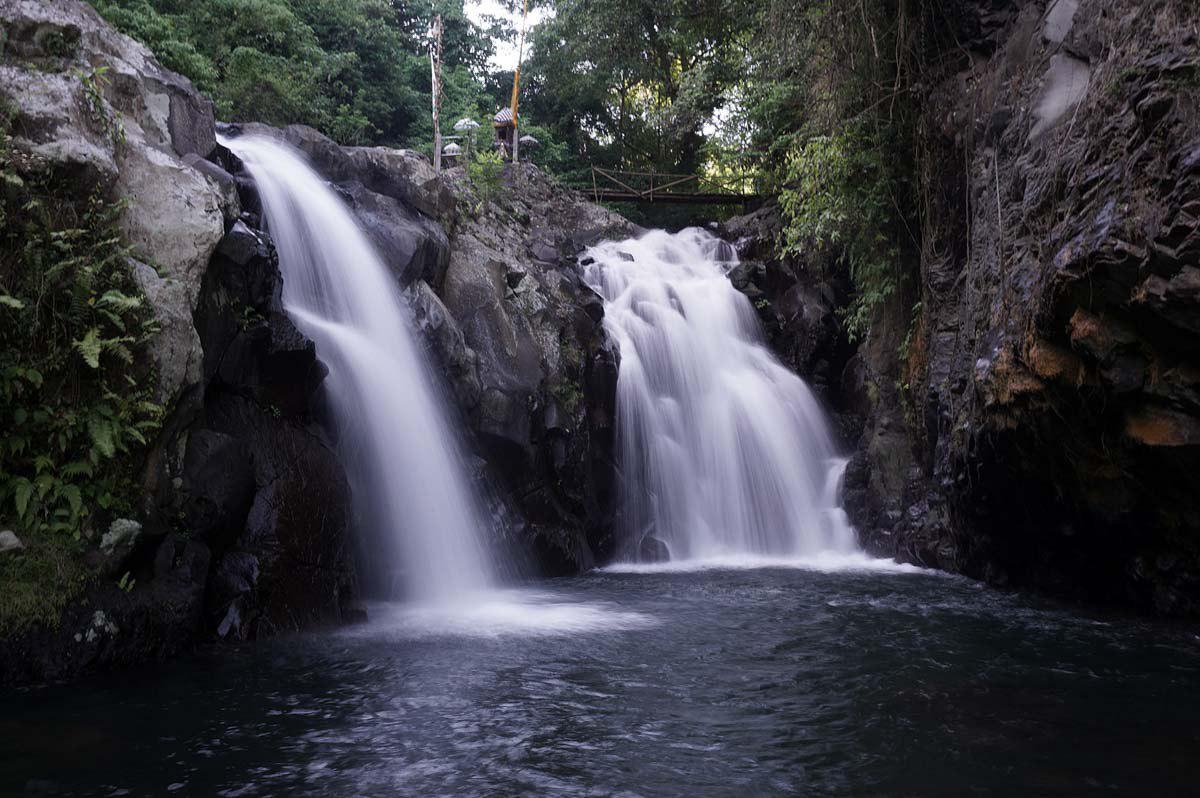 Photo credit: Little Nomadid
Escape Seminyak and Canggu for a day and go on a tour to explore the lesser-known northern regions of Bali!
Spend the day visiting Sambangan Village and surrounds — walking along rice terraces and seeing several waterfalls. If you're up for it, try jumping from the 10m-tall twin Kembar Waterfall!
Cost: From ~S$55.80/pax
Tour timing 6AM – 4PM
Meeting point: Hotel pickup
Pre-book Essentials for Your Next Trip to Bali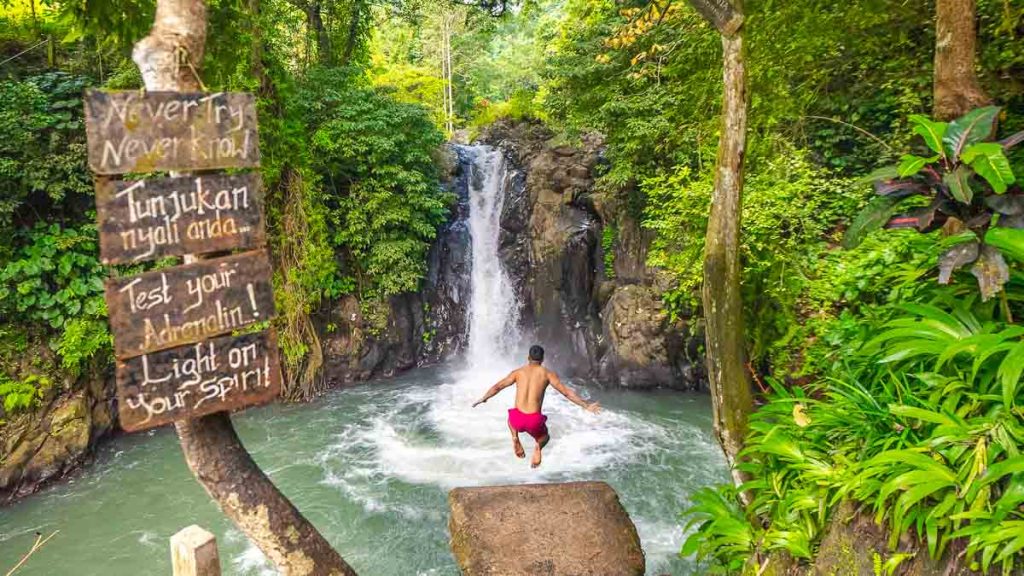 Pre-book your Bali essentials for a fuss-free vacation:
– Airport transfers (from ~S$8.60)
– Mobile eSIMs (from ~S$9.20 for three days, 1GB/day)
– Private car charters (from ~S$12.80 one-way)
– Travel insurance (~S$19.80 for five days)
– Hotels (from ~S$27/night)
Looking for more inspiration? Check out our other Bali guides and itineraries:
– 4D3N Bali Itinerary — The Ultimate Ubud Getaway Guide
– 13 Best Things To Do in Bali in 2022 — Hidden Gems, Must-visits and New Experiences
– One-Week Bali Itinerary — The Lesser Known Side Most Tourists Miss
Know of other adventurous things to do in Bali? Share with us in the comments!
---
This post is brought to you by Klook.