Get locked in prison, live it up in a luxe caravan, and enjoy panoramic ocean views with these out-of-this-world accommodation in Western Australia.
Western Australia is one of the most underrated destinations, with everything from breezy coastlines and dramatic cliffs to pretty beaches and the arid outback. And it's not just that — Australia's largest, sunniest state also has exciting accommodation experiences that'll make even the Hilton look like a bore.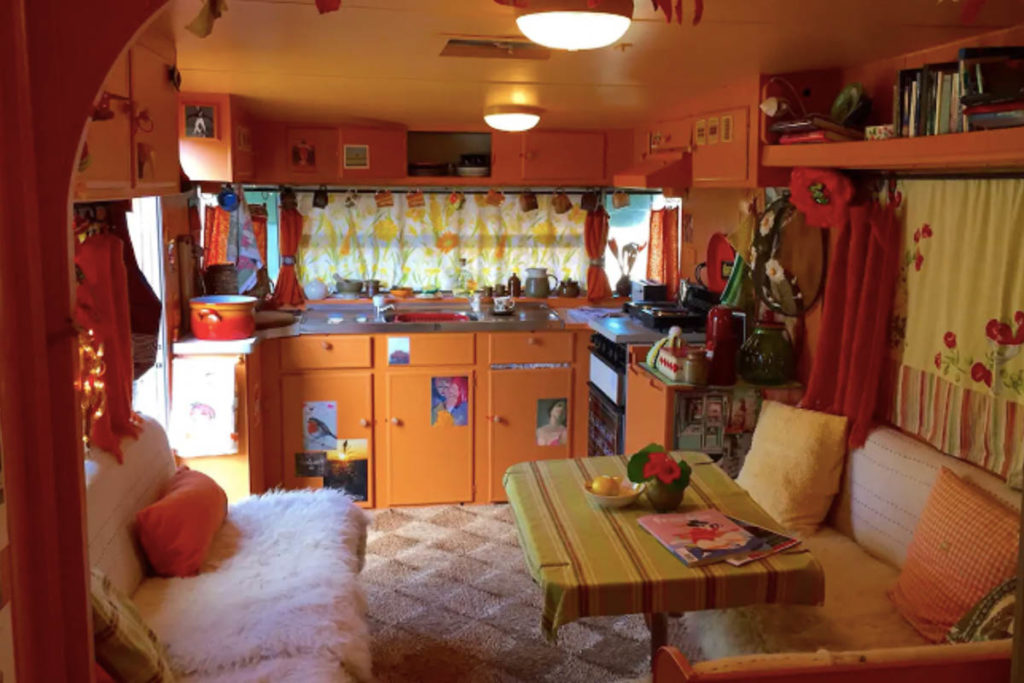 Whether you're a true crime junkie, aspiring desert rancher or fashionista, there's a place to stay in WA that's perfect for you.
Here are 15 of the craziest accommodation in Western Australia that'll keep you entertained even when the day ends!
Read also: 11D Western Australia Itinerary — Coastal Road Trip From Perth To Ningaloo
1) Boab Treehouse — Broome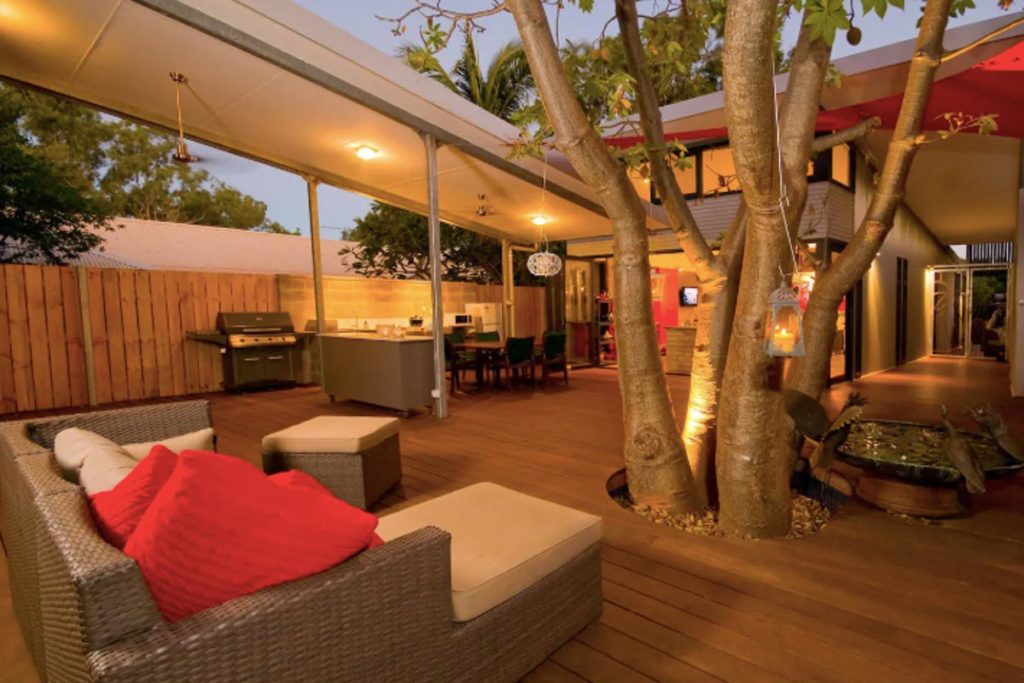 Turn childhood dreams into grown-up reality with this beautiful Boab Treehouse Airbnb!
The iconic bottle-like tree emerges through the shaded outdoor deck — a beautiful hangout complete with lounge chairs, wood floors, and fairy lights. Modern art pieces and sculptures are also scattered throughout, with unique design touches that elevate this treehouse far above any kiddie playhouse.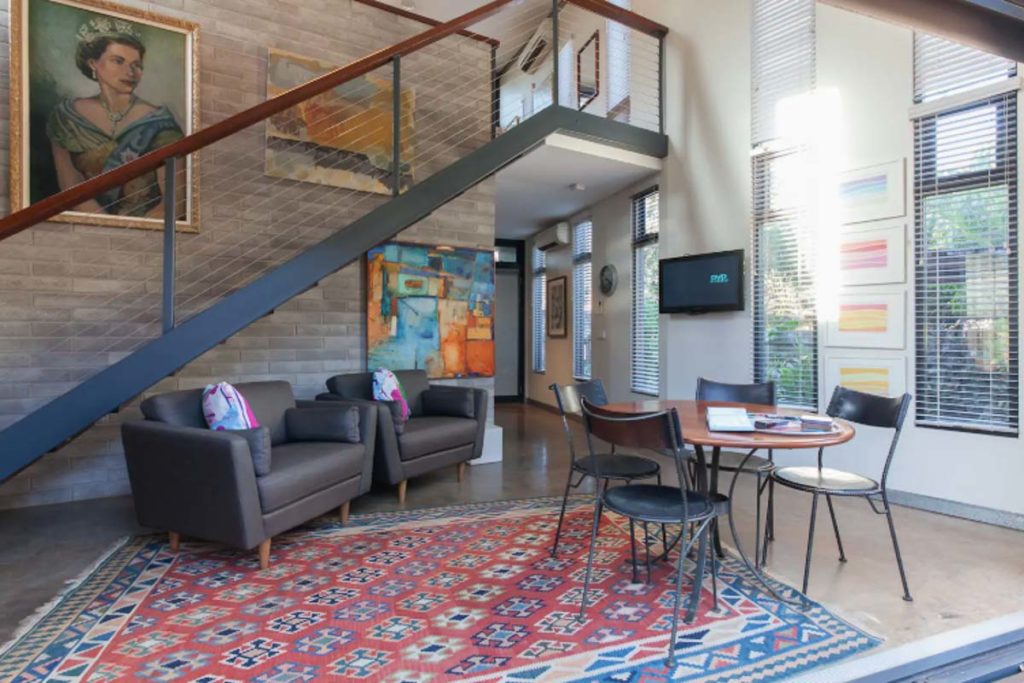 There's also an outdoor kitchen to prep meals on the deck, and a romantic outdoor bathtub which suits the weather year-round — so you can shower under the stars! How's that for a new experience?
If you can bear to head out, the airport, cinema, and busy town area are all just a short walk away. Or take a bus to the popular Cable Beach!
Cost: ~S$240 per night (minimum two-night stay)
Location: Broome
2) Converted Warehouse — Perth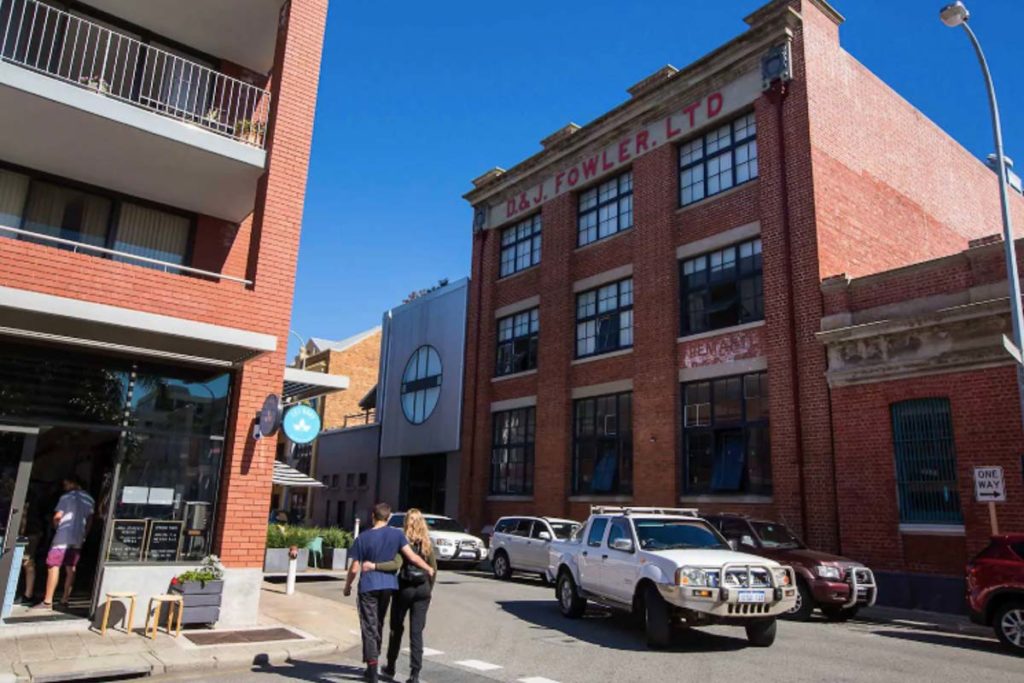 This iconic apartment retains its original appearance as the D&J Fowler Bag Store Warehouse, a heritage-listed landmark building on Fremantle's stylish Pakenham Street.
The interior though, is anything but dated — this loft-style apartment is designed in a sophisticated, modern industrial style.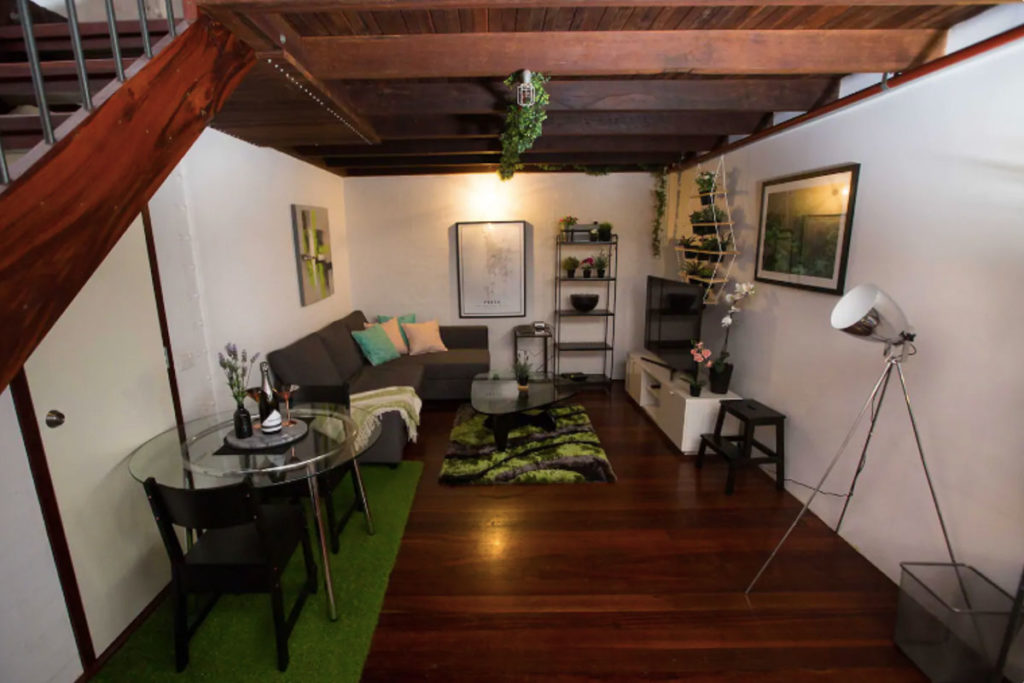 The unconventional warehouse space is also utilised ingeniously to create a cosy flow through the rooms.
Cost: ~S$116.61 per night (minimum three-night stay)
Location: Perth
Read also: 4D3N Perth Itinerary Under S$500
3) Fremantle Prison Lock-up — Perth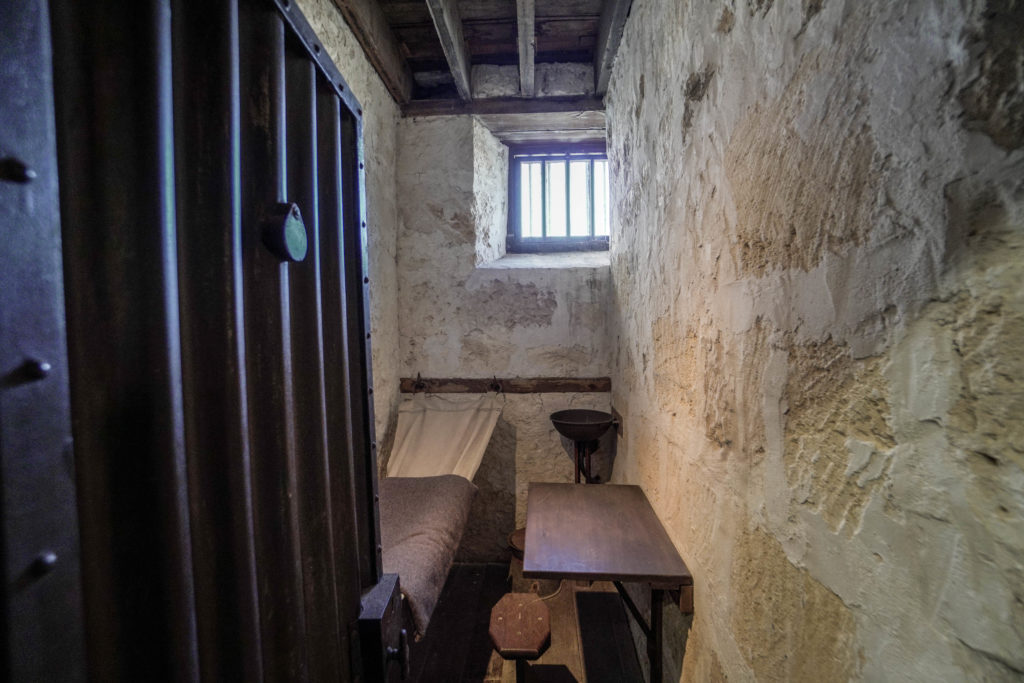 While there are other ways to earn a stay in prison, we recommend a booking at Fremantle Prison Hostel instead!

This notorious prison once housed Australia's first convicts (all the way from Britain), and you'll get to experience its characteristically-gloomy cells, albeit refurbished. It's truly an experience, with old walls peppered with escape stories, authentic heavy-lock doors, and if you're lucky, even a prison ghost or two. 🙃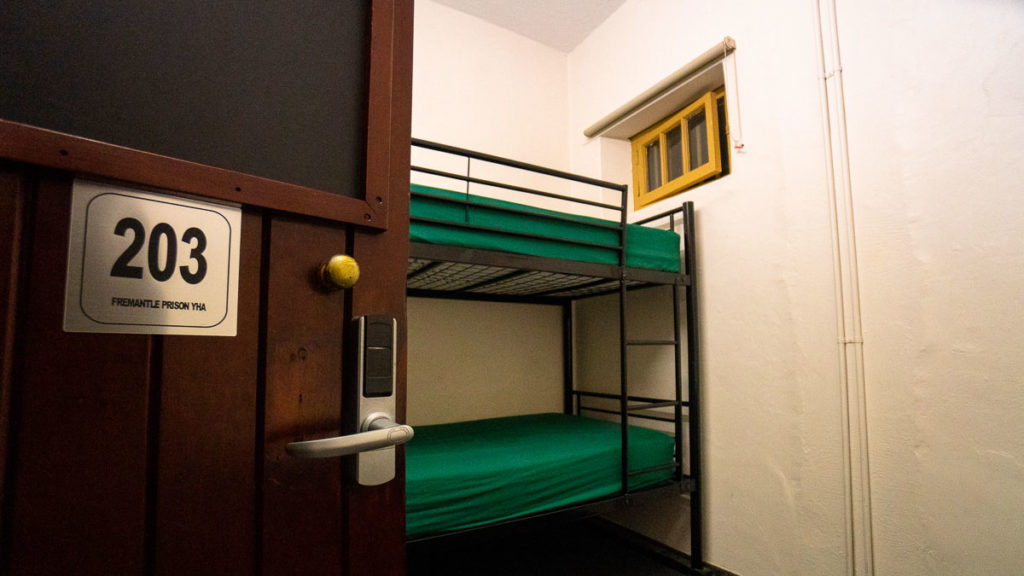 While there's only a bunk, desk, and dustbin in each room (hello, it's prison!), the rest of the hostel is fun and cosy, with a huge modern kitchen, games room, and BBQ pit.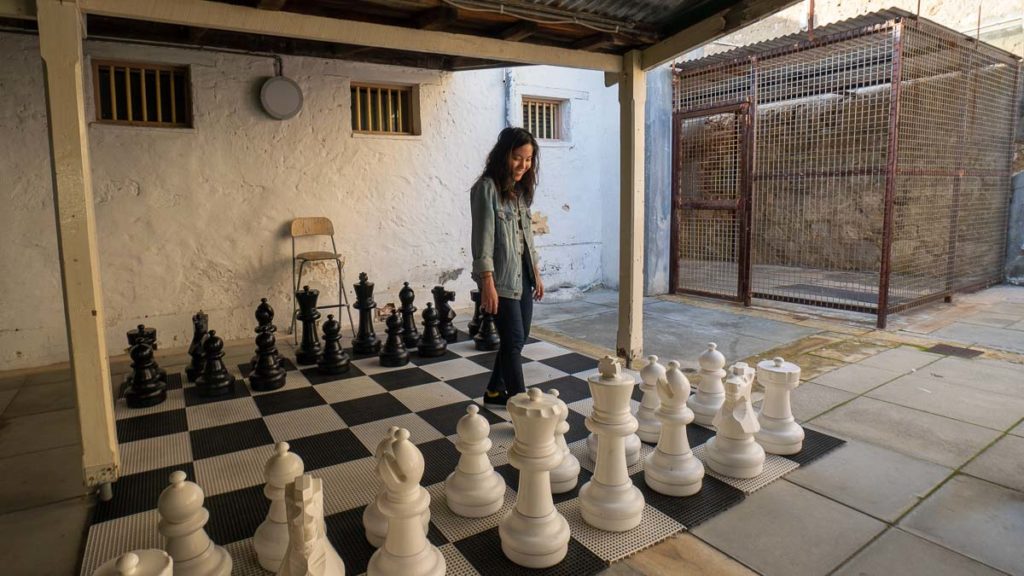 Cost: S$68 for a twin room prison cell
Location: Perth
Read also: 17 Exciting Things to Do in Perth — Not For the Faint-Hearted
4) Panoramic Ocean Views — Albany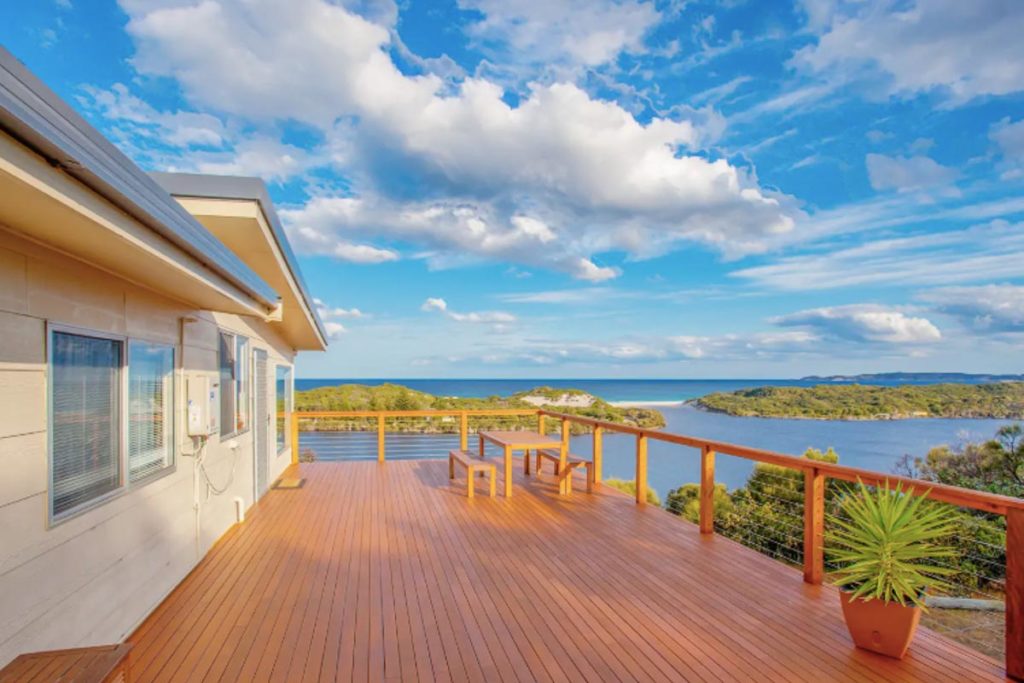 The breathtaking Taylor Inlet is true #holidaygoals, sitting high on a clifftop with floor-to-ceiling ocean views. You'll have stunning views everywhere you turn, with panoramic views while you eat, before you sleep, and even while you shower!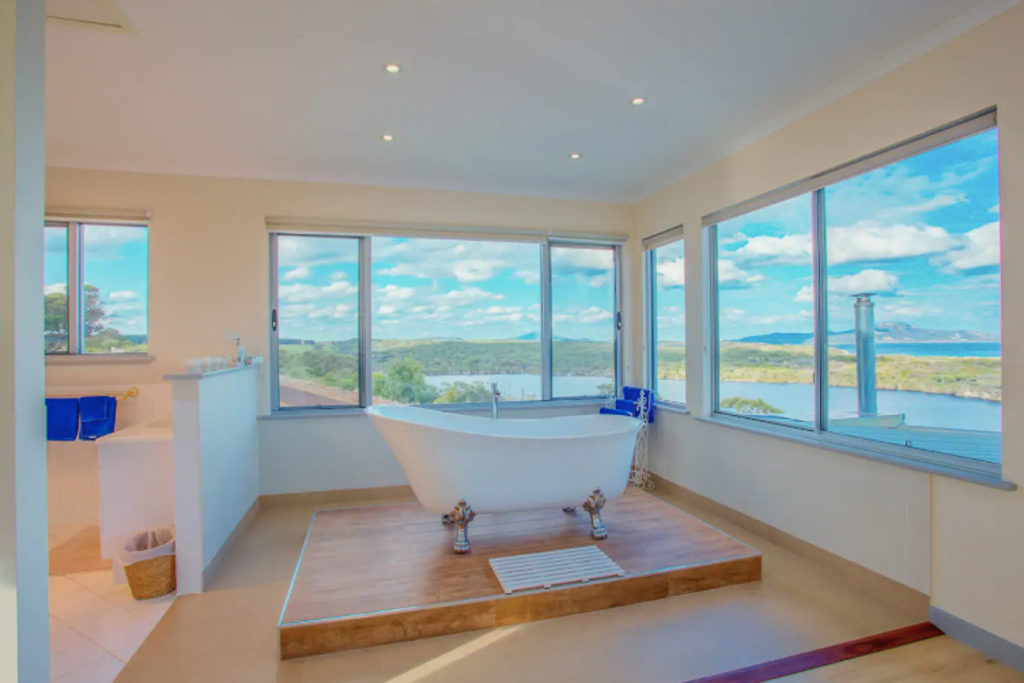 The five-bedroom villa also has an alfresco area to catch spectacular sunrises, and is a great starting point for Albany's wineries, restaurants, and water sports.
Cost: ~S$940.39 per night (minimum two-night-stay)
Location: Albany
5) Spruced-up Caravan — Margaret River, Furnissdale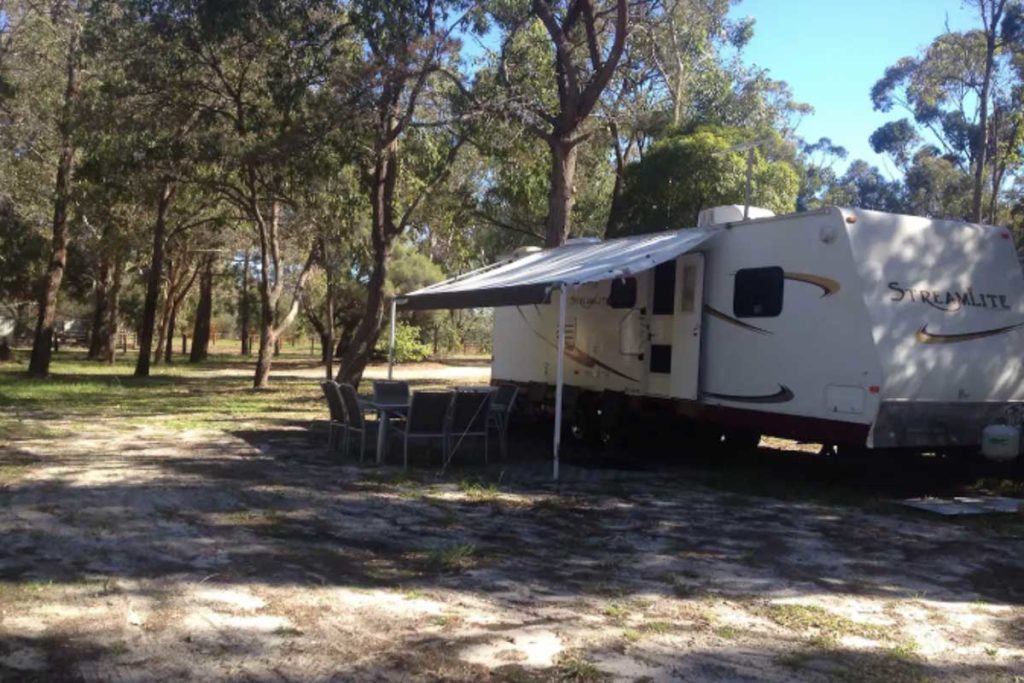 When doing a Western Australia road trip (which we highly recommend!), you'll spot fleets of RVs travelling along the spectacular coastline.
Caravans are actually among the most iconic accommodation in Western Australia, so even if you don't have the skill to drive one, get the experience by camping in a caravan Airbnb!
Bring back the summer of love in a retro caravan along Margaret River. The kooky LULU is a treasure from the 70s, filled with funky art, knick-knacks, and quirky crockery. Step out onto LULU's sun deck and admire the adjacent olive and citrus garden and the Margaret River valley.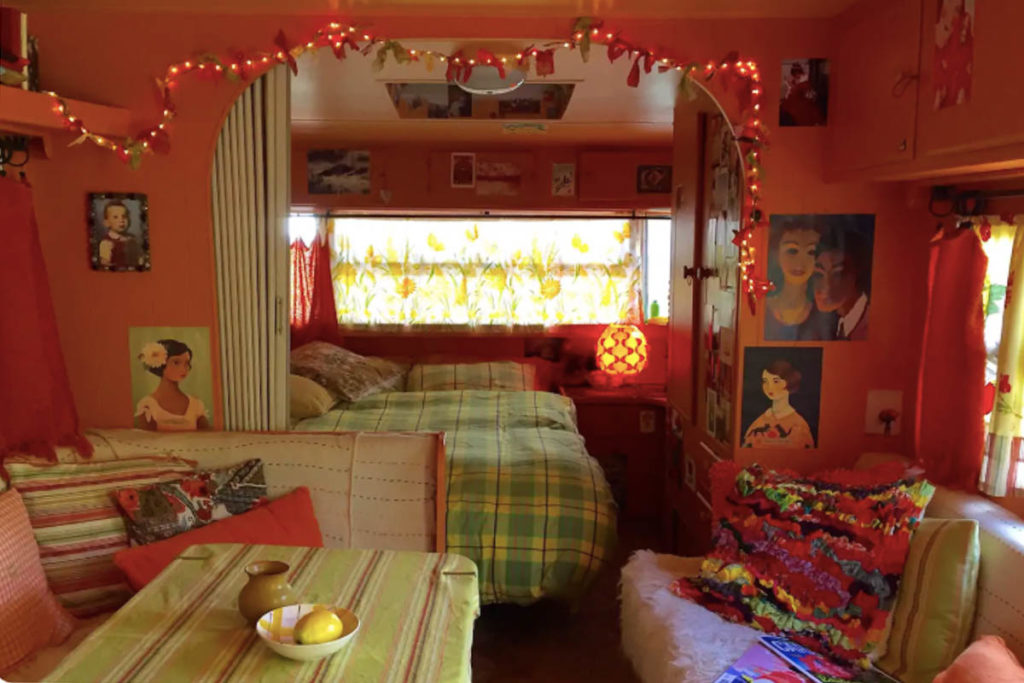 Alternatively, be extra and glamp in a luxury caravan in Furnissdale, which even comes with air-con and heating, outdoor awning, and a private BBQ pit!
While all caravans come with a basic indoor shower and toilet, this modern caravan also has a gorgeous outdoor bath, where you can soak beneath the trees and stars.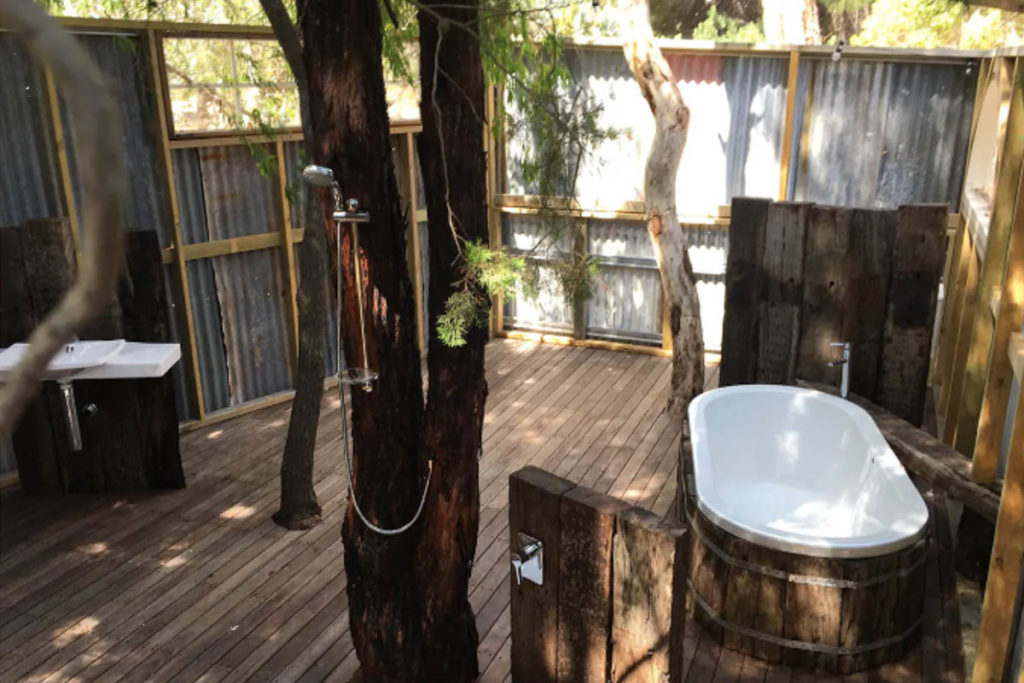 LULU, The 70's Caravan
Cost: ~S$69.59 per night (minimum two-night-stay)
Location: Margaret River
Modern Caravan In The Bush
Cost: ~S$93.10 per night
Location: Furnissdale
6) Outback Cabin — Exmouth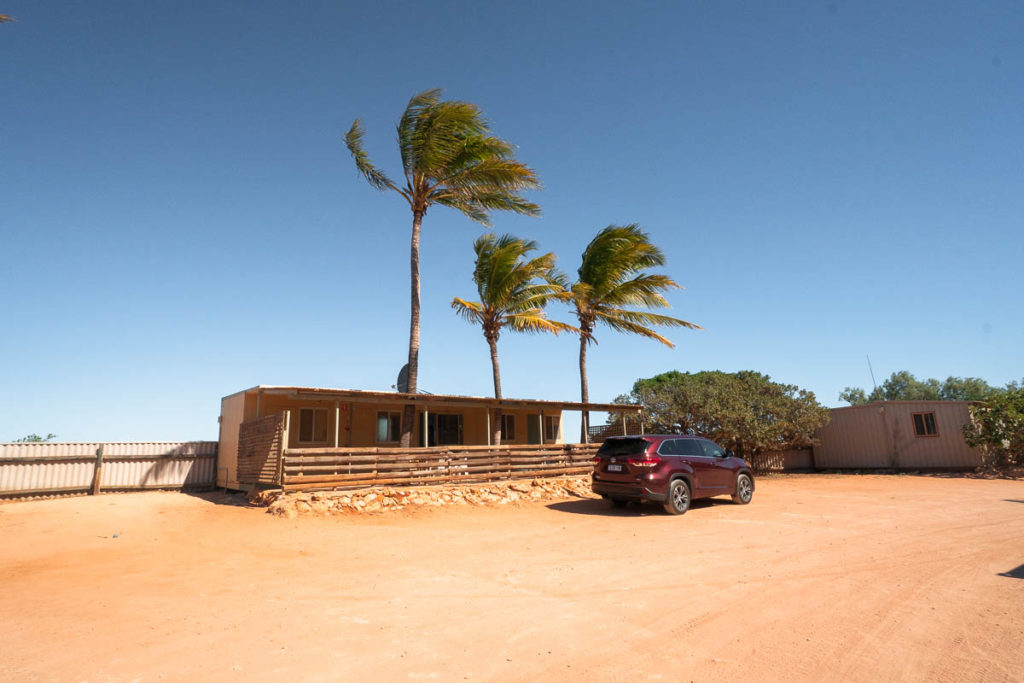 Away from WA's greenery and coastal cliffs, the scenery changes dramatically up north. Exmouth is home to the Australian outback, with red sandy landscapes, scorching sun, and wildlife like dingoes and emus.

Get the complete outback experience at Yardie Homestead, a sprawling campsite with rustic cabins and a huge open verandah, perfect for peaceful dinners cooked with your private BBQ pit.

It's also a short drive away from popular snorkel spot Turquoise Bay, and swimming with whale sharks at Exmouth Dive!
Cost: ~AU$225 (~S$209 per night)
Location: Exmouth
7) Vintage Countryside Cottage — Burges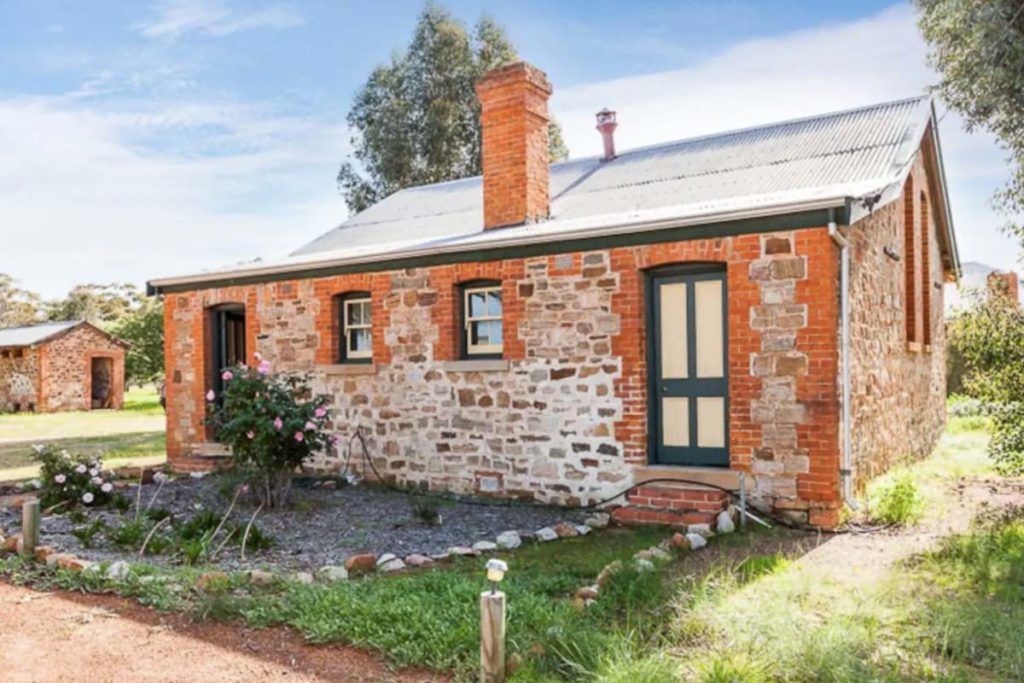 Transport yourself to simpler times at The Old York School and Farm House, a beautiful stone cottage surrounded by one-and-a-half acres of hills and farmland.
This historic building used to be a Burges Siding teacher's cottage, and contains classic touches like open fireplaces, a traditional pot belly and cast iron oven. Away from the bustle of the city, there's tons to see, from native birdlife and flora to gliding parachuters and grazing sheep.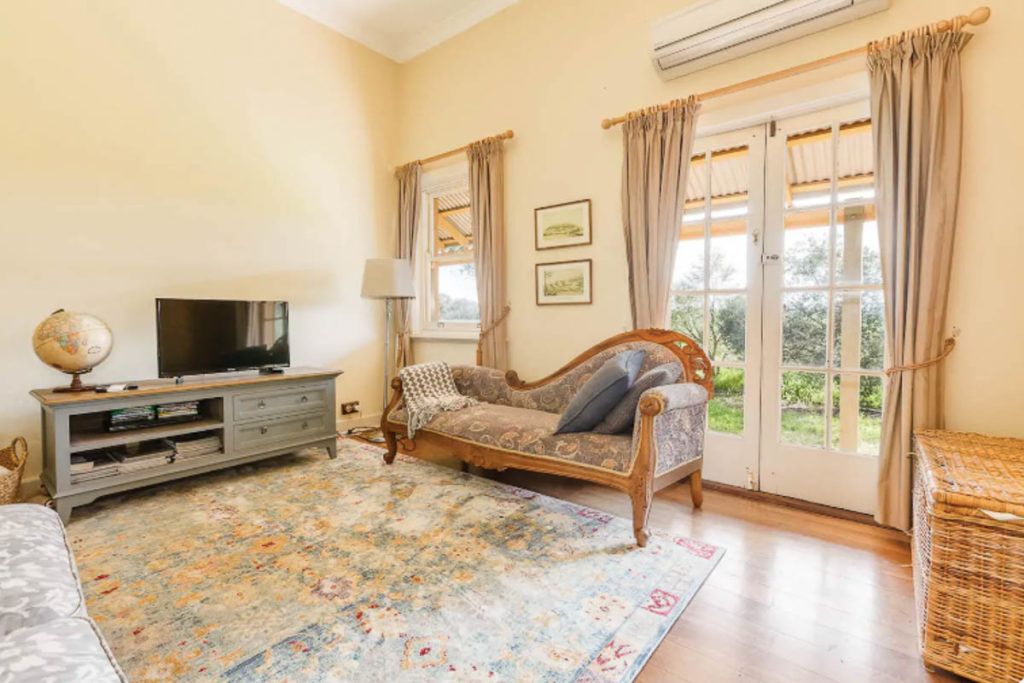 It's also perfect for all types of weather — winter nights are cosy with the indoor fireplace, while old brick stones and air-conditioning cool down the cottage on summer days.
Nearby, you'll find charming towns like Spencer's Brook and York, and the historic Avon Valley.
Cost: ~S$141.06 per night
Location: Burges
8) Insta-Worthy Hangout — Perth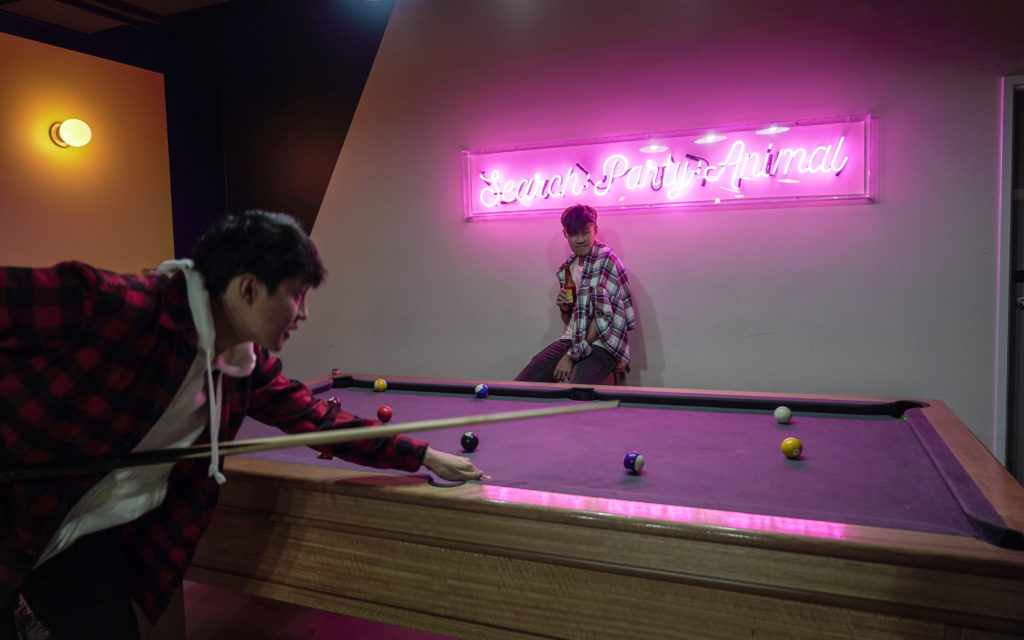 Hostels are often the most basic form of accommodation, but not Hostel G. This modern millennial hangout boasts Insta-worthy photo spots, neon lights, arcade games, a beanbag cinema, and even its own restaurant-bar, the hip Lazy Lee Urban Eatery.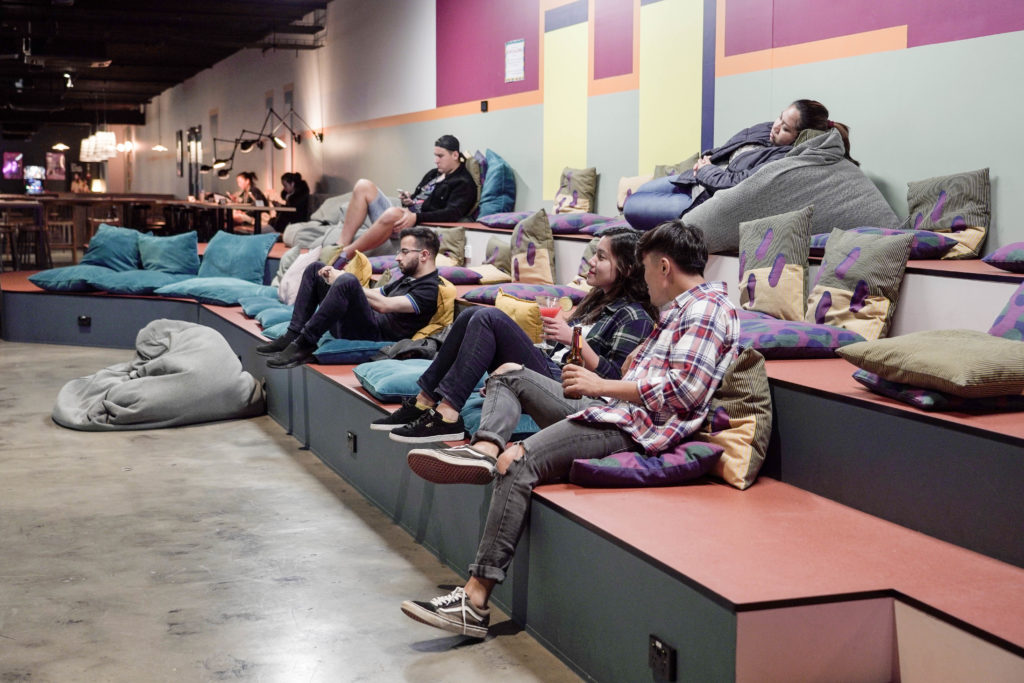 You'll be tempted to stay inside, but don't — Hostel G is also walking distance from Perth's main shopping and nightlife district.
Cost: From S$35 for a bed (private rooms also available)
Location: Perth
Read also: Western Australia's Best Photo Spots — Hidden Gems In Perth, Rottnest Island, and Kalbarri for your Instagram
9) The Veggie Patch — Margaret River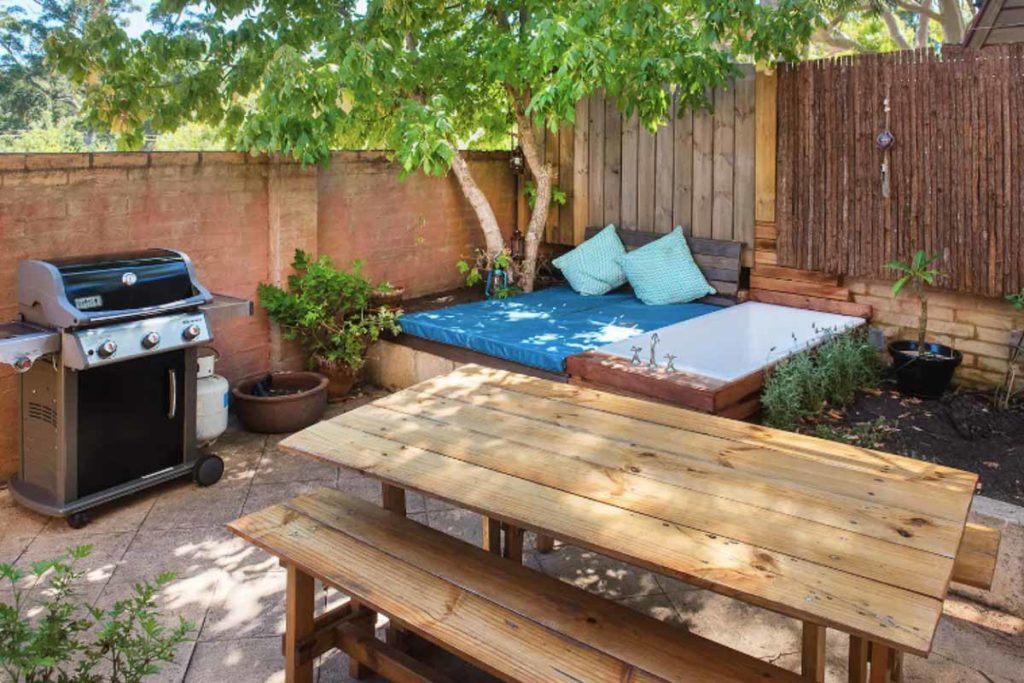 Aspiring gardeners will have a literal field day at The Veggie Patch, a charming townhouse with a garden of herbs and vegetables. From the spacious lounge room, step out to the private courtyard for some fresh air and even fresher herbs and veggies. Grab some thyme and rosemary for a delicious dinner, which you can cook in the well-equipped kitchen!

If you're refreshed and ready for some city action, it's just five minutes away from Margaret River's main street, and one-minute walk from the famous Margaret River Bakery.
Cost: ~S$169.27 per night (minimum two-night-stay)
Location: Margaret River
10) Farm Stay With Garden Views — Bickley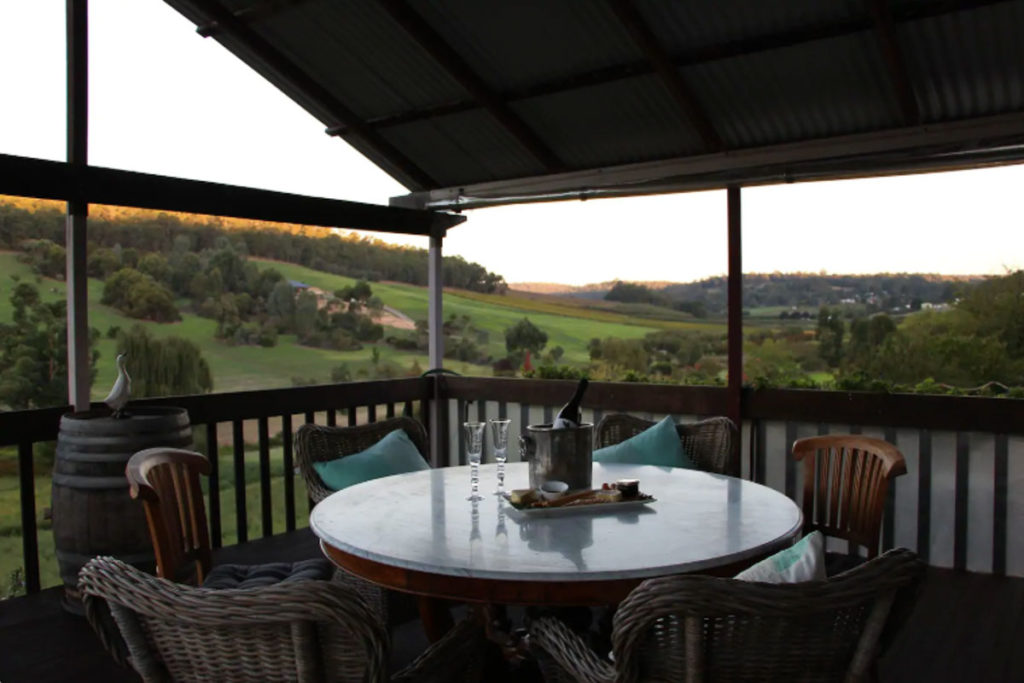 First built in 1914, this cottage in Bickley Valley has been renovated into a luxury accommodation that still retains its countryside charm.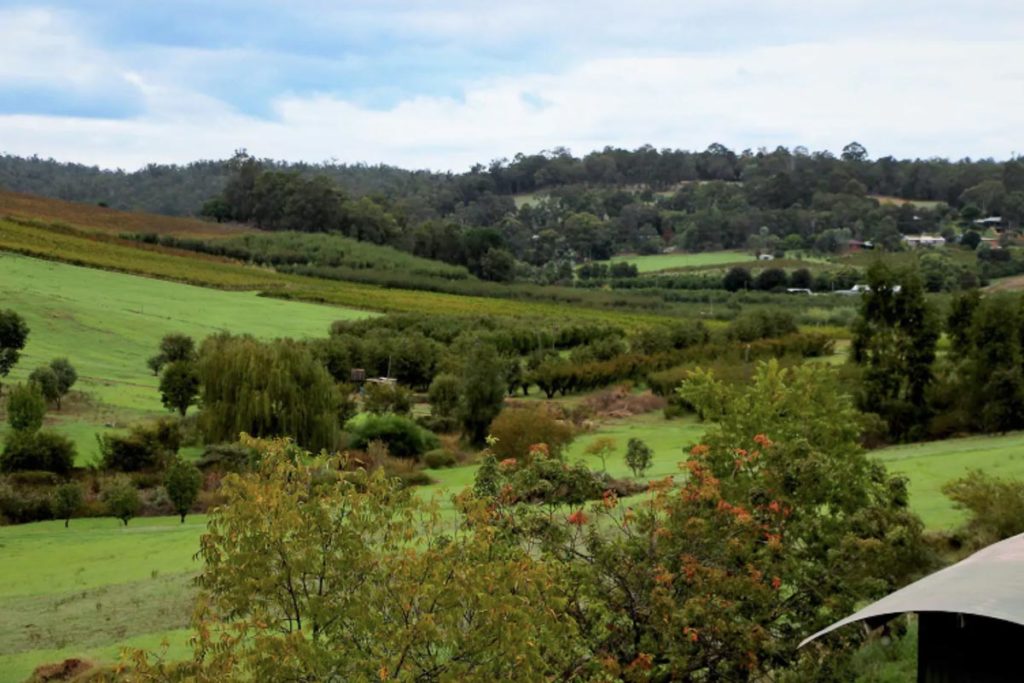 Enjoy wines from the nearby local wineries before heading to your private balcony, with breathtaking views of the lush valley. It's also just 20 minutes away from Perth's city centre, and a short drive to award-winning restaurants.
Cost: ~S$244.50 per night (minimum two-night-stay)
Location: Bickley
11) Fashionista's Apartment — Perth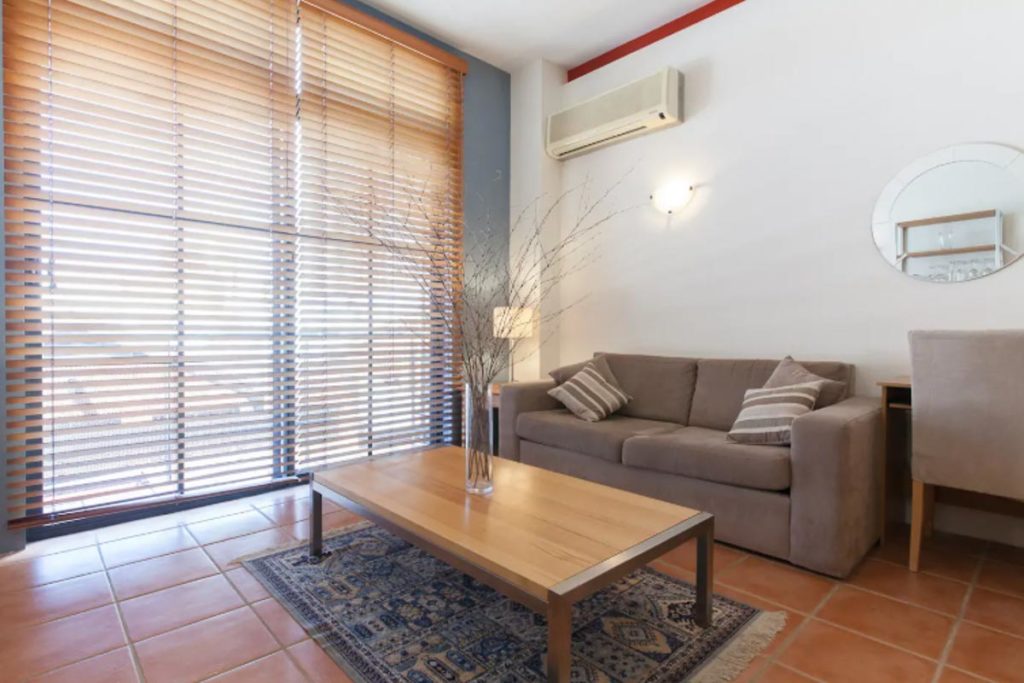 Live the luxe life in this cosmopolitan apartment in the heart of the city. It's a young fashionista's dream, oozing stylish sophistication in pretty pastel tones. The one-bedroom, one-bathroom apartment is at once minimalistic and cosy, with a modern kitchen and elegant living space.

Spend the day browsing designer stores down the street and sipping lattes at one of Munster Lane's hip cafes, before popping champagne on the balcony, with stunning views of the city skyline at night.
Cost: ~S$108 per night (minimum two-night-stay)
Location: Perth
12) Witch's Hat — Perth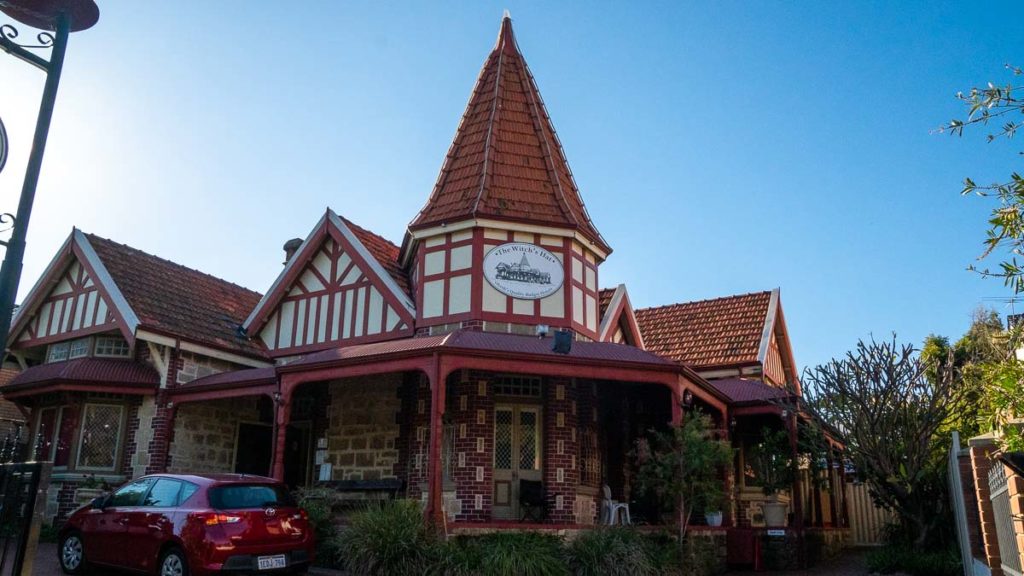 This restored federation-style house is a sight to behold, with kitschy charm throughout its cosy bedrooms and common area.

Don't be fooled by its old-school looks, however, as Witch's Hat is one of the liveliest hostels in Perth, with daily events like disco, quiz, and karaoke nights, along with prizes like free tours and discounted attraction tickets!

You're also walking distance to the bustling Northbridge neighbourhood, with nightlife including the famous mini-golf bar Holey Moley.
Cost: From S$25 for a single bed (private rooms also available)
Location: Perth
13) Hidden Home In The Bush — Margaret River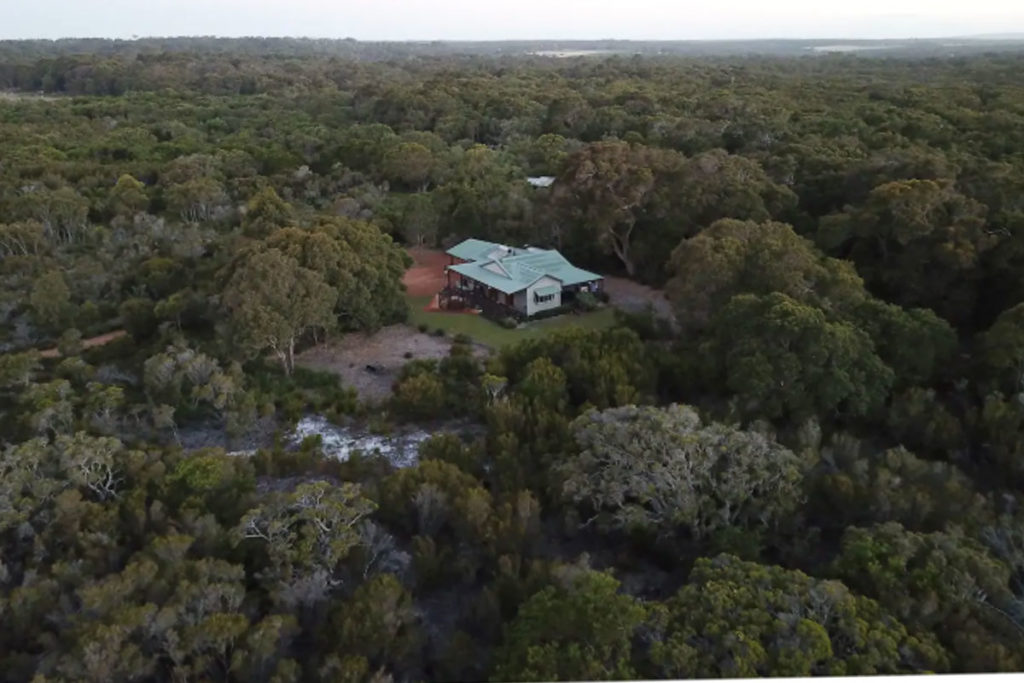 If you're truly looking to get away from the hustle, then imagine this — a home completely surrounded by hectares of native bushland, where the only sounds come from native birds and curious kangaroos.
That's what you'll find at Gum Tree Gully, a restored settlers' house that was transported from the town centre, complete with elegant timber floors, three bedrooms, and fully-equipped kitchen. The highlight, of course, is the beautiful wooden porch — perfect for gazing at the peaceful Australian bush, and watching the sky completely light up with stars at night!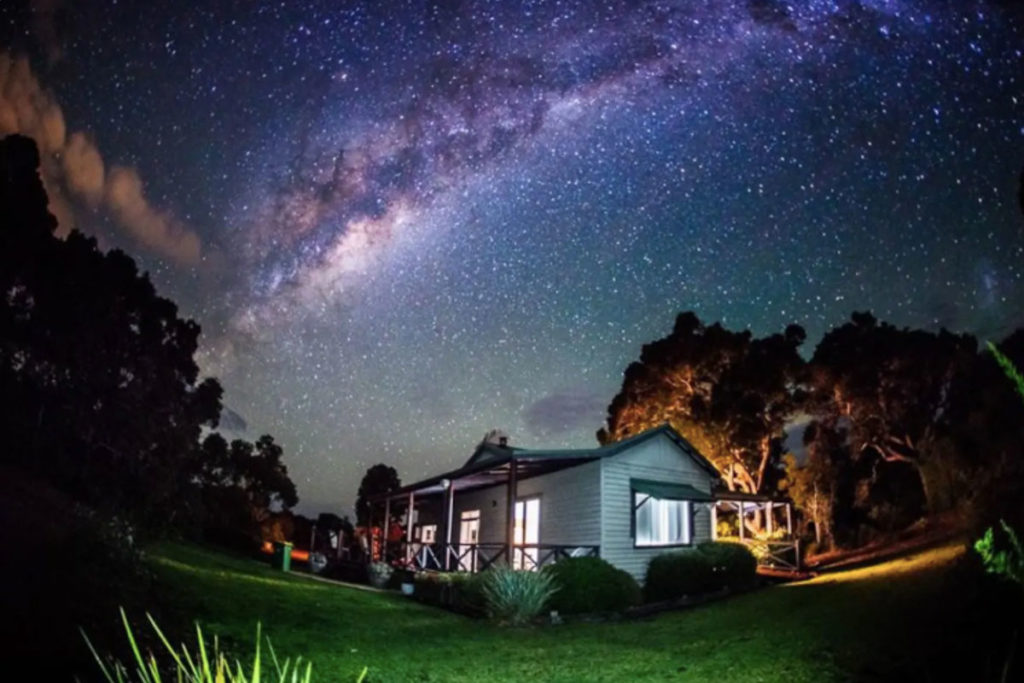 Lest you think you're being abandoned in the woods, Gum Tree Gully is actually only a five-minute walk to the beach, and 10 minutes away from the town centre. There's also broadband WiFi throughout the house, though feel free to disconnect and fully immerse in nature!
Cost: ~S$123.19 per night (minimum two-night-stay; price negotiable for stays of at least five nights)
Location: Margaret River
Craziest Accommodation in Western Australia
Why stay in a basic, boring hotel when you can sleep somewhere that's truly an experience? Just a five-hour flight from Singapore, Western Australia is full of out-of-this-world accommodation that will bring your holiday to the next level.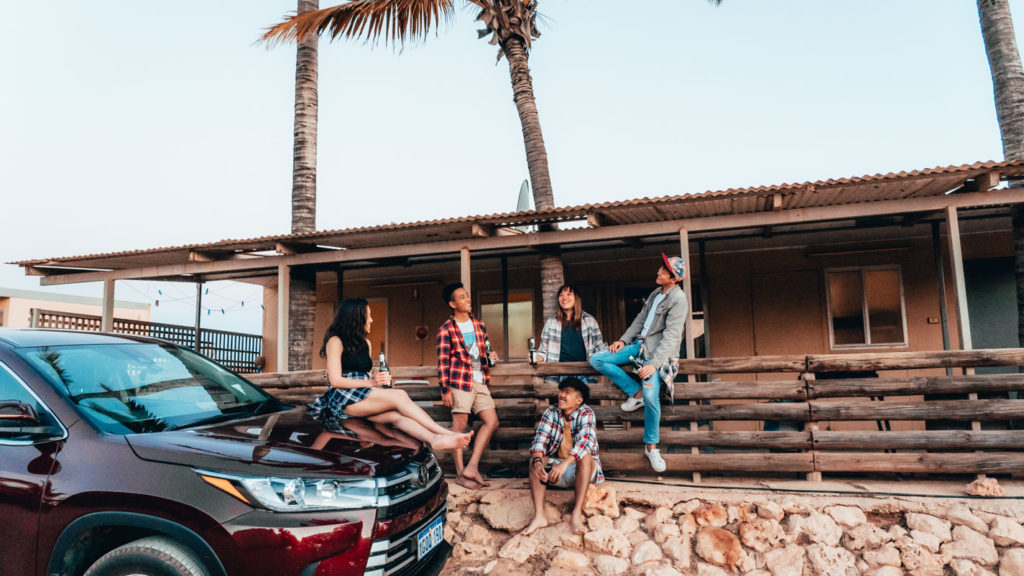 I especially loved Hostel G's retro party vibes, and Fremantle Prison YHA, which was a surreal way to experience Australia's interesting history.
Stay in the outback, on a farm, by the ocean, and in the slickest city studios — it's all possible in Western Australia!
Read also: 10 Out-Of-This-World Places That Can Only Be Found In Western Australia
Experienced any of these crazy accommodation in Western Australia? Let us know in the comments!
---
This post was brought to you by Tourism WA.
Like what you see? Follow us on Facebook, Instagram, and YouTube for more travel updates!