Drift racing, skydiving, and getting locked up in a prison (voluntarily)?! Here's 17 things to do in Perth that family trips have never prepared you for.
P.S. Fly to Perth on Singapore Airlines from just S$448!
'Perth' and 'exciting' are two words I never thought I'd place in the same sentence. It's known to be the ultimate family-friendly destination, which is honestly just a PC way of saying 'not much to do'. I remember family trips where we'd return early to the hotel at night, not so much because we were tired but simply because everything had closed.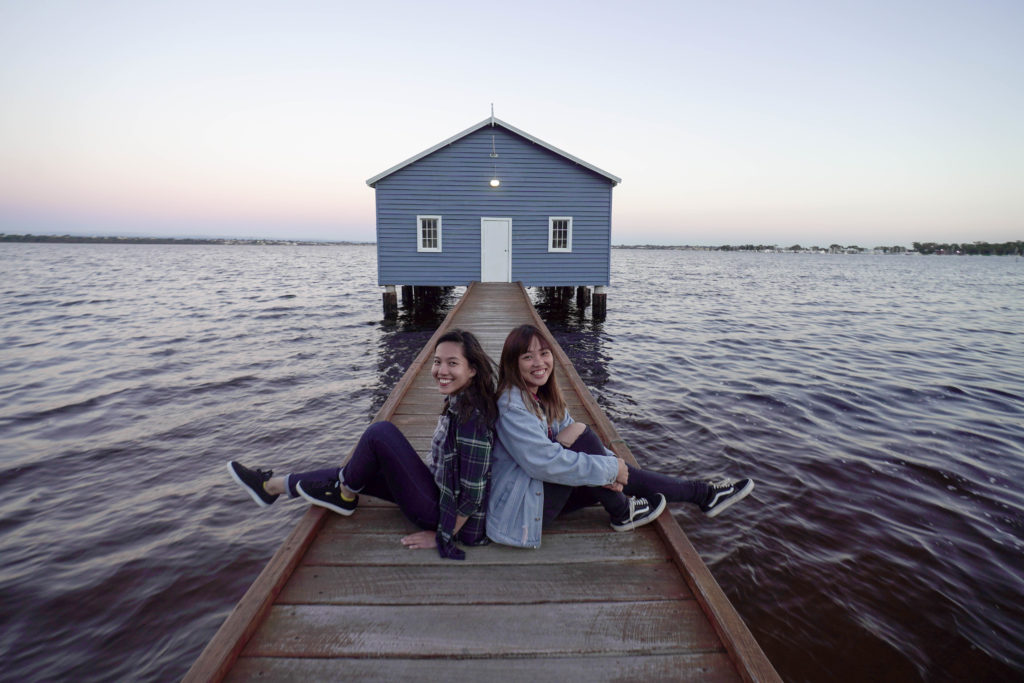 My idea of Perth: pretty, peaceful, nothing to do after sunset
So on this latest trip I had to ask — how would a die-hard city-slicker find excitement in a city that sleeps by five?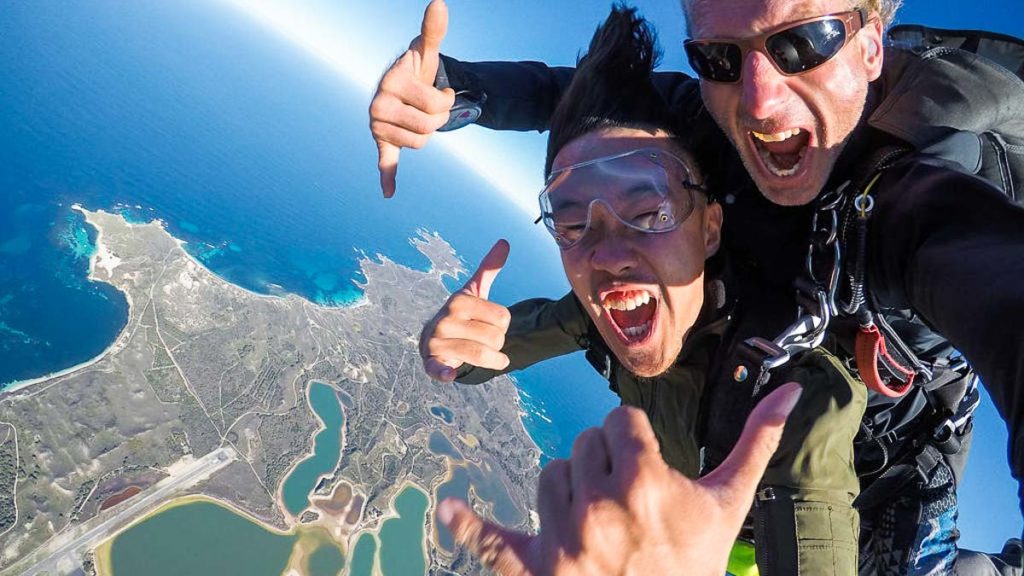 The answer: Skydiving. Drift racing. Drive-thru movies. Nightlife. Other nightlife (real ghosts?). We had to do some digging, but turns out that there's a ton of adventure if you really know where to look.
Read also: 4D3N Perth Itinerary Under S$500 — A Relaxing Getaway to Australia on a Budget
So if you're craving an exciting getaway that's nearby and not too hard on the wallet, here are the top things to do in Perth — not for the faint-hearted!
Map of Things to Do in Perth
Heart-pumping Activities In Perth
1) Tour the haunted Fremantle Prison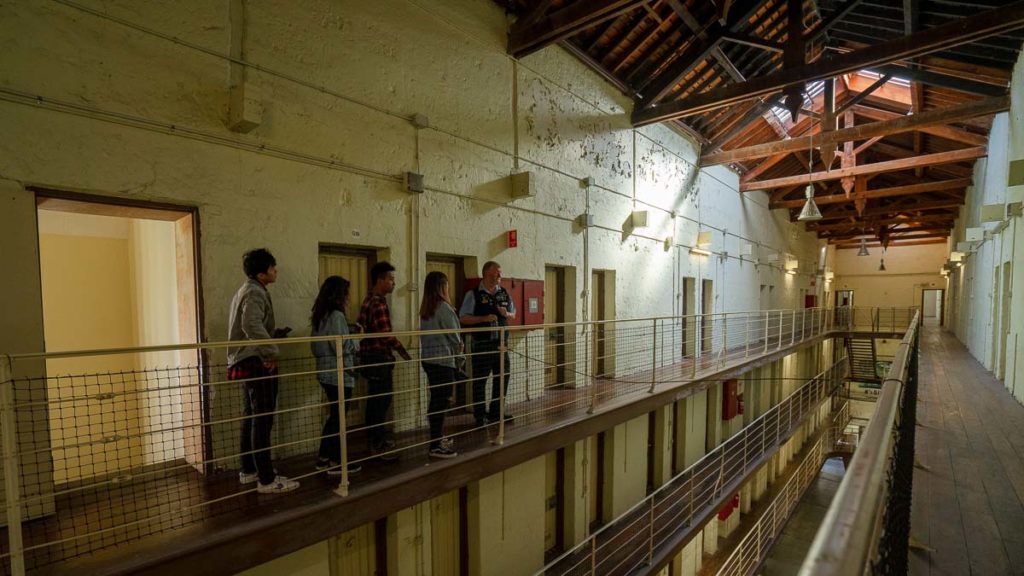 Definitely not for the faint-of-heart, Fremantle Prison holds an important, grisly place in Australian history. Back in the 1850s, Britain sent criminals over to the convict colony, where their first task was to build a prison for themselves.
The notorious maximum security prison operated for 136 years before finally closing in 1991. Now, you can take a prison tour to hear stories of Perth's worst criminals, the ghastly conditions they had to endure, and escape attempts that make Shawshank Redemption look weak.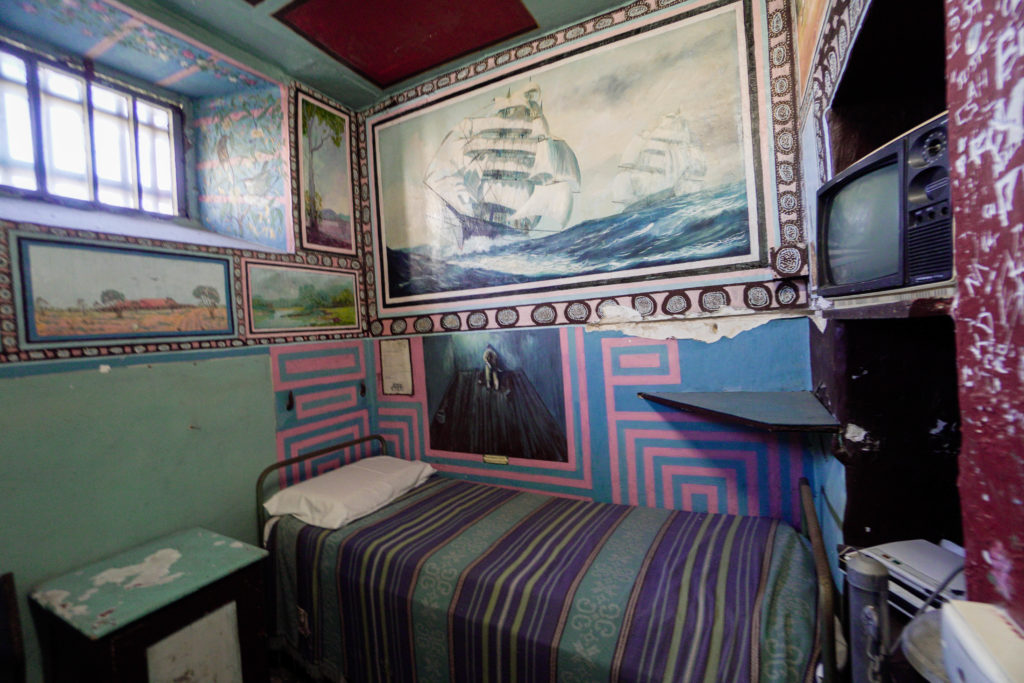 The room of Peg Leg Pete, Fremantle Prison's most illustrious escapee — and a talented artist
Choose from five different tours, from the educational Prison Day Tours (AU$22, ~S$20), to a spooky Torchlight Tour (AU$28, ~S$26) filled with prison horror stories and scare actors. The truly adventurous can opt for the Tunnels Tour (AU$65, ~S$60) where you'll explore the maze of tunnels beneath the prison, including a boat ride and some climbing!
Entrance Fee: From AU$22
Opening Hours: 9AM – 5PM. Check tour timings here
How to get there: From Fremantle Station, walk 20 mins to Fremantle Prison. Or, take a bus from the Fremantle Station bus stop to 'South Tce Fremantle Hospital' and walk 9 mins.
2) Skydive over Rottnest Island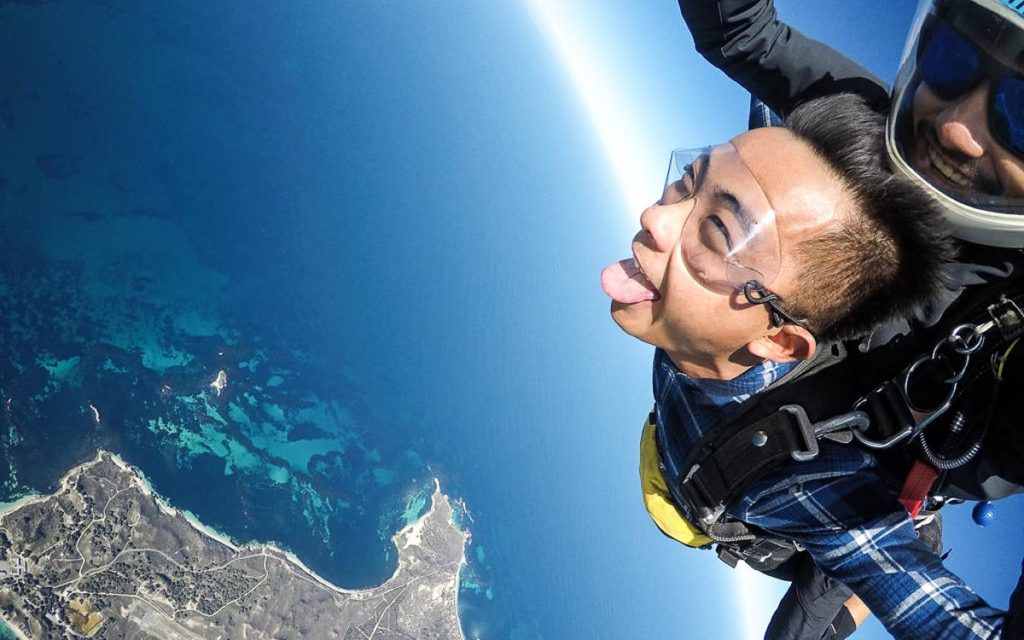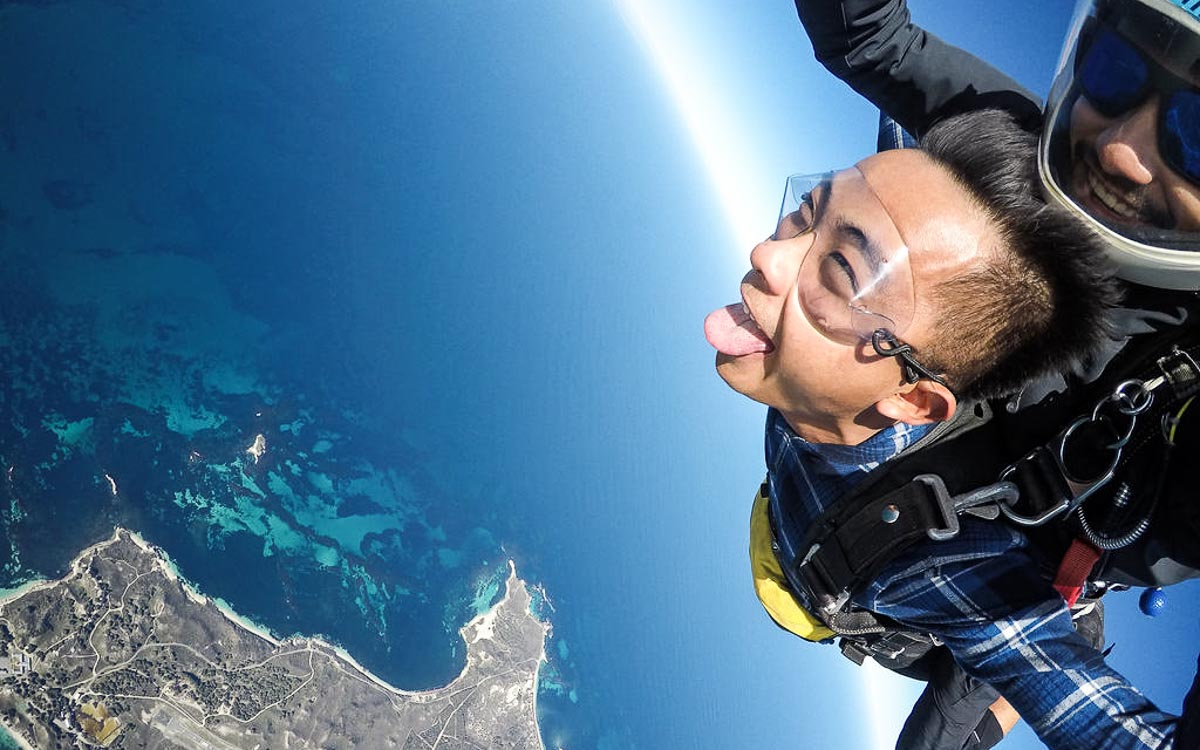 Australia is famous for its skydiving, and Rottnest Island is one of the best places to do it. Jump 14,000 feet over Western Australia's famous holiday island, with clear turquoise waters and views of Perth city and the WA coast — definitely something to check off the bucket list!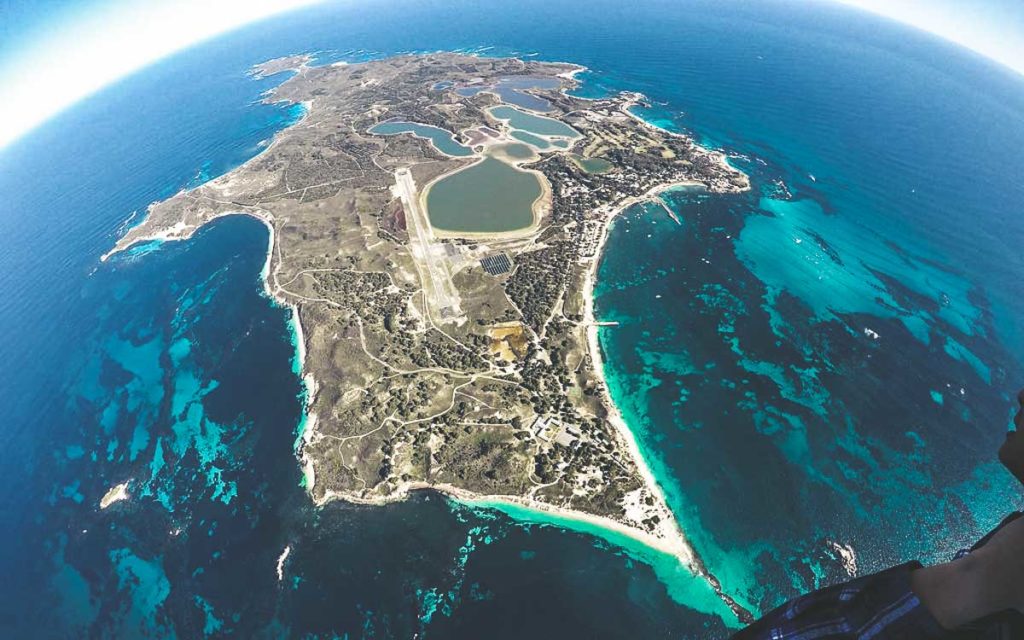 The team at Skydive Geronimo is highly experienced, doing up to eight jumps per day. They put us at such ease that even Isaac — who almost refused to go because he's that terrified of heights — had fun on his skydive.
After an exhilarating free-fall with somersaults and spins, enjoy a scenic landing on Rottnest's white sand beach, followed by a free beachside drink to celebrate your bravery!
Cost: From ~S$261.69. HD jump video and photographs for additional AU$150
Activity Timings: 8:30AM, 9:30AM, 10:30AM, 11:30AM
How to get there: 30-min ferry ride to Rottnest Island Ferry Jetty from B-shed Fremantle. From there, it's a 16-min walk or 4-min bicycle ride to Skydive Geronimo
3) Speed in a drift car at Rally Action Driver Training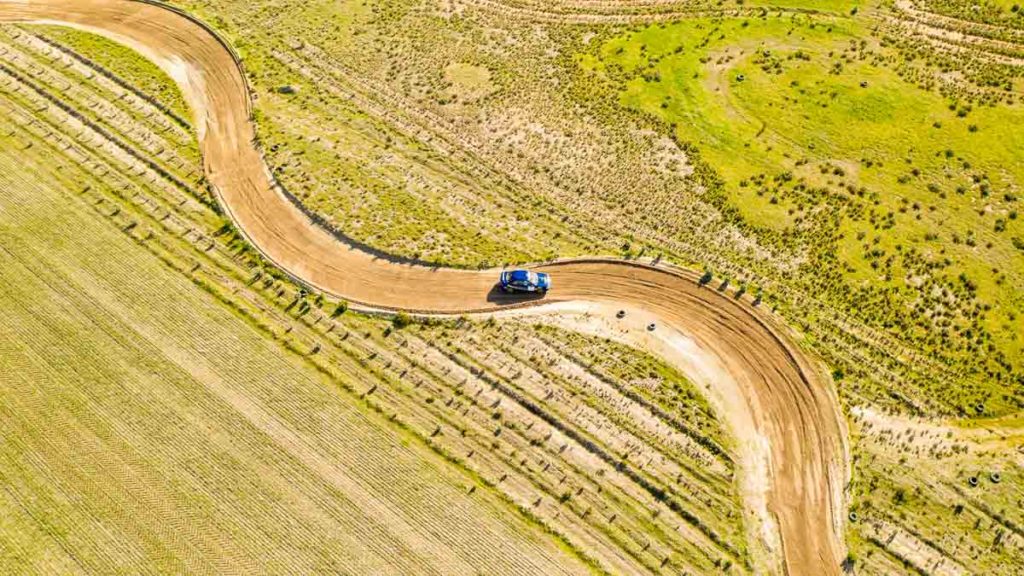 Bring your Initial D dreams to life at Rally Action Driver Training! There are all sorts of crazy experiences on offer, but we opted for the beginner speed-fiend-friendly Adrenalin Ride.
Seated in the front of a super-speed race-car, we held on for dear life as we whizzed around the purpose-built racing track for 30 minutes. Our expert driver deftly manoeuvred the car at championship speeds, along sharp corners and through tight gravel roads.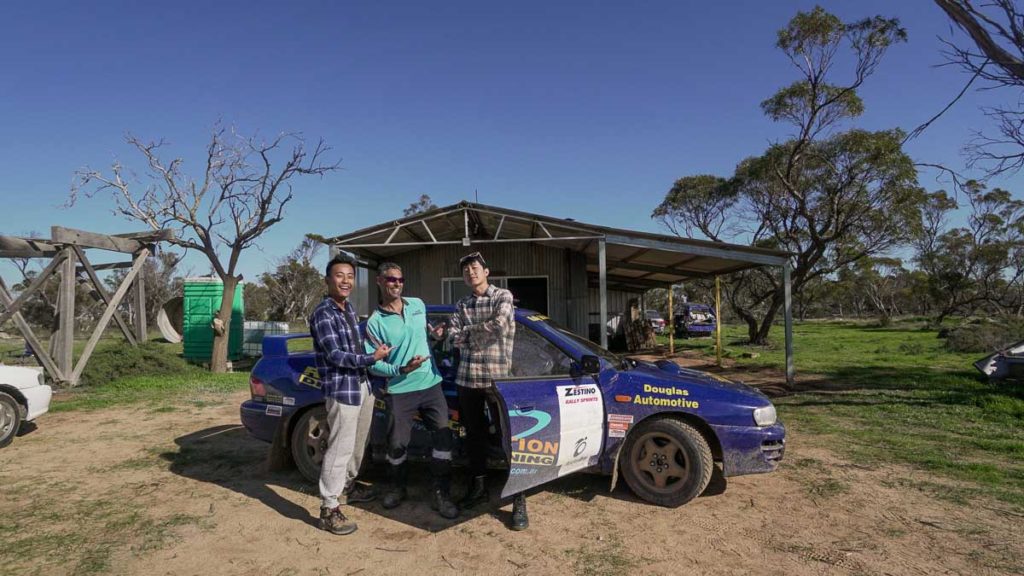 If every day is packed with so much adrenaline, no wonder Aussies have such early nights!
Cost: From AU$99 (~S$92)
Activity Timings: 9AM, 11:30AM. Weekends only, open mid-March to early December
How to get there: 2hrs 30min drive north from Perth. Exact location of race circuit provided upon booking.
4) Brave an audience at Lazy Susan's Comedy Den (or just watch)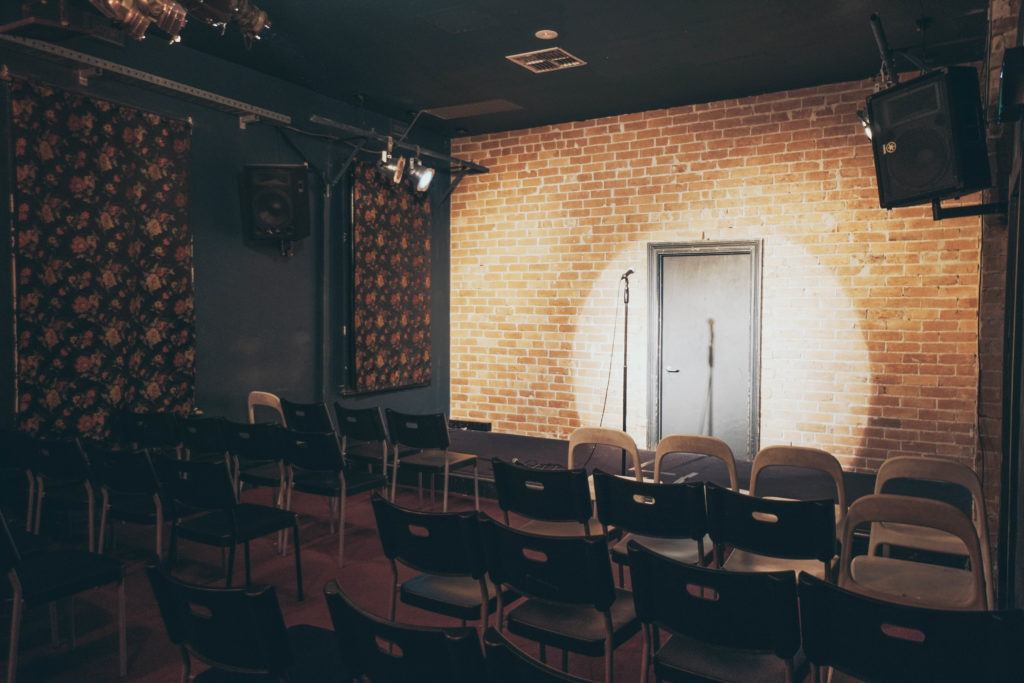 If you're not into physical thrills, here's another way to get your heart-pumping — with a five-minute stand-up comedy gig at Lazy Susan's Shapiro Tuesdays! Sign up to test your comic prowess in front of a live audience, who will quickly decide if they'll laugh with or at you.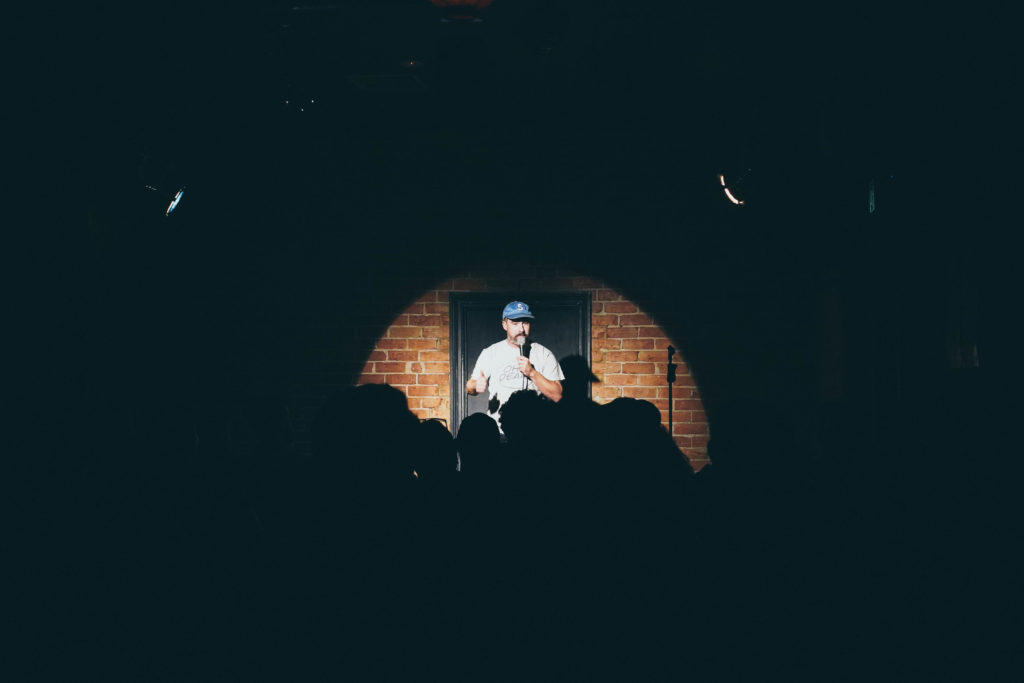 For the less brave (or more self-aware), be part of the audience and enjoy some hilarious standup, improv, and experimental comedy. You're promised a different show each time — from the amateur-night Shapiro Tuesdays (AU$5) to Friday's comical magic show (AU$15) and Saturday's improv night (AU$25) in the style of Whose Line Is It Anyway?.
Entrance Fee: From AU$5
Opening Hours: 8PM – 11PM. Closed Thu, Sun, Mon.
How to get there: 16-min walk from Perth Station, or 2-min walk from 'Beaufort St After Brisbane St' bus stop.
Perth Nightlife
5) Drinks and games at Lazy Lee Urban Eatery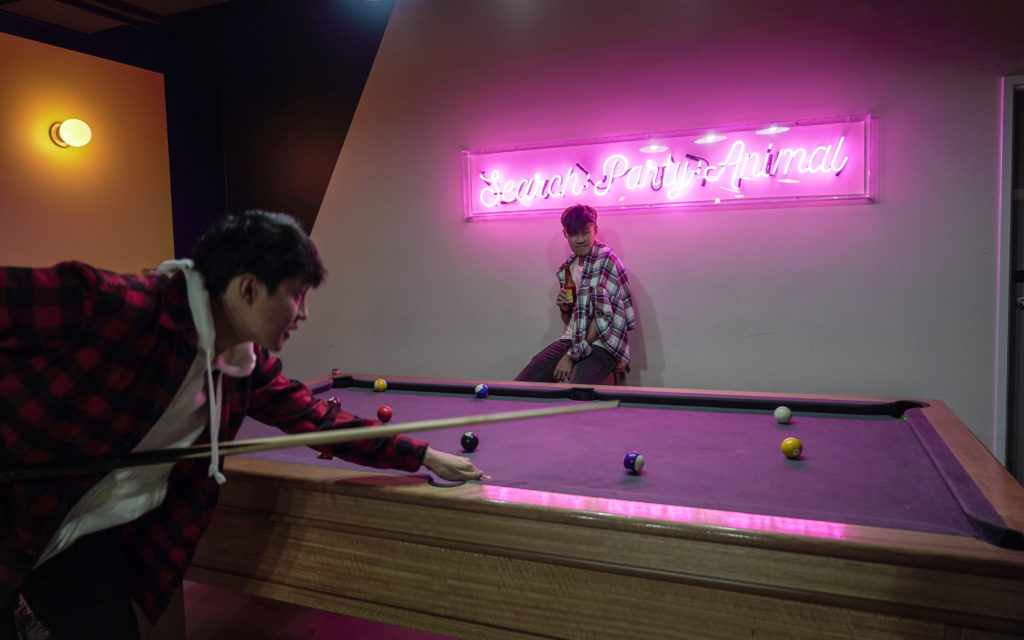 If you thought Perth was old-fashioned, you've not been to Lazy Lee, a hip hangout with games, crazy drinks, and innovative fusion food.
The neon-lit space is designed for fun, with retro arcade machines, pool tables, foosball, and everything you need for a boozy board game party!
Lazy Lee's cocktails and local brews (~AU$8) also make perfect accompaniment for the night. If you're feeling peckish, you'll find juicy burgers (~AU$15), sinful sides like loaded cheese fries (AU$9) and even Asian faves like Chicken Pad Thai (AU$16).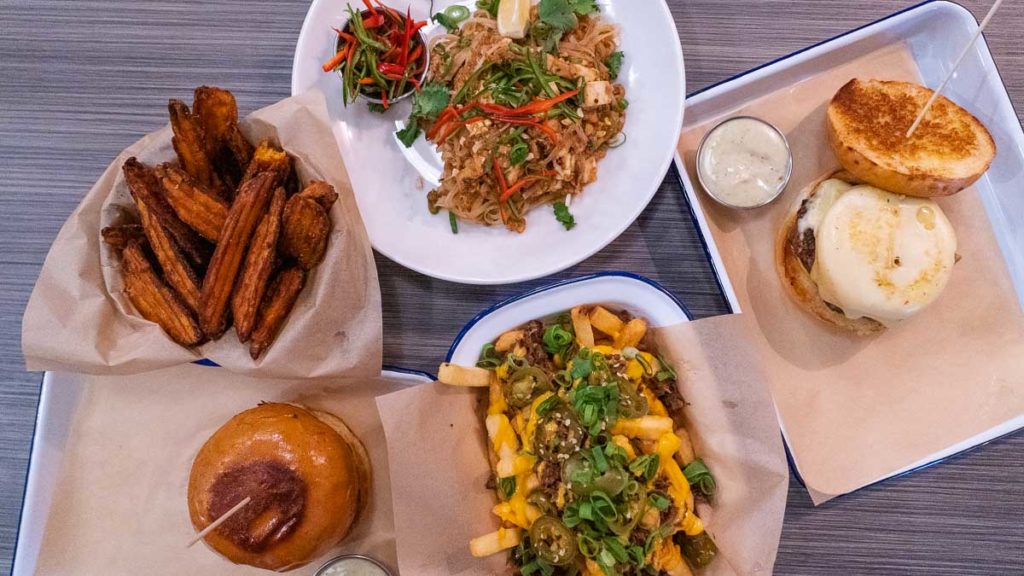 Cost: View menu here
Opening Hours: 11AM – 10PM (Sun – Fri), 11AM – 11PM (Sat)
How to get there: 8-min walk from Perth Station
6) Street Fighter it out at The Palace Arcade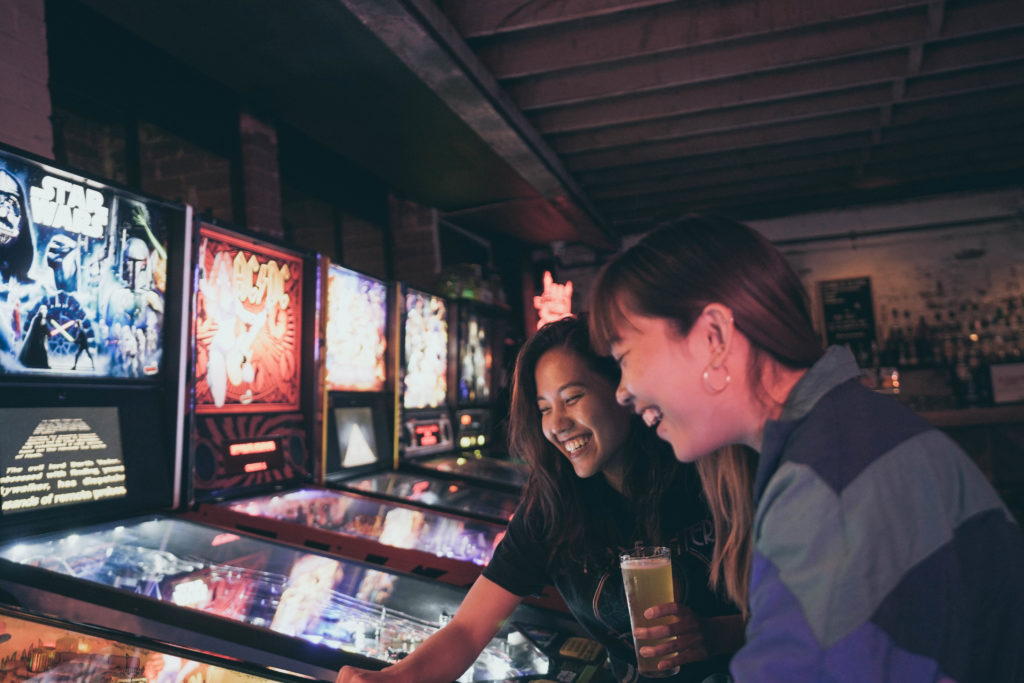 Party like it's the 80s at The Palace Arcade, packed with retro arcade machines and neon lights that fill the cosy bar with a blaze of colour.
You'll feel like one of the gang from Stranger Things (the bar even shares a name with the Hawkins arcade), except this grown-up version also serves wicked Western Australia craft beers (~AU$12 per pint).

Opening Hours: 4PM – 12AM (Wed – Thu), 12PM – 2AM (Fri – Sat), 12PM – 10PM (Sun). Closed Mon & Tue
How to get there: 7-min walk from Perth Station
7) Catch a movie in your car at Galaxy Drive-In Theatre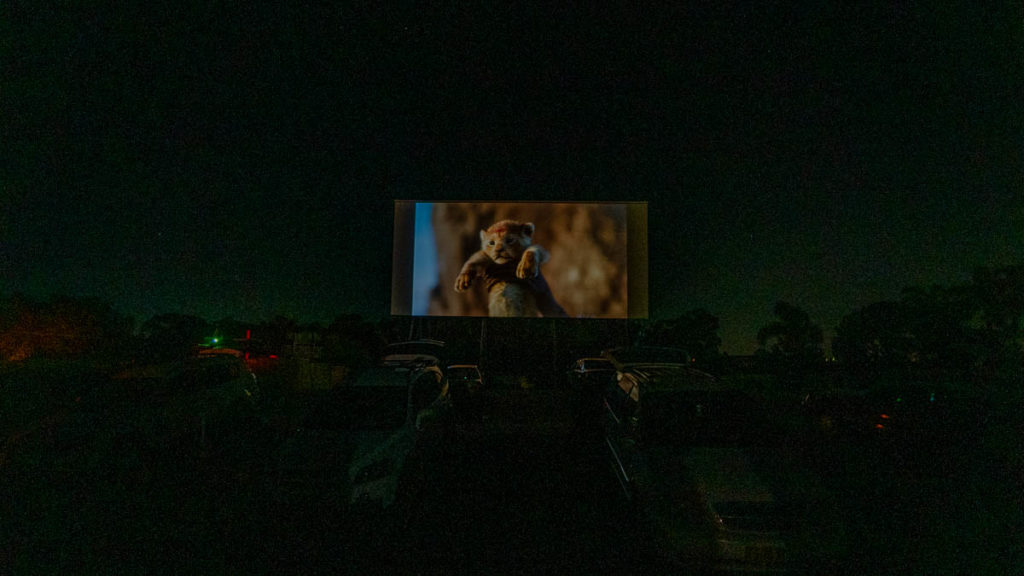 Speaking of old-school cool, few experiences are as hip as a drive-thru theatre — watching a movie from the comfort of your car, under the stars!
Galaxy Drive-In Theatre shows the latest movies with some nostalgic charm, as cars congregate in front of a big screen and with the audio playing through their radio. The experience was nothing short of romantic, and hey, you can even talk as loudly as you want!
Entrance Fee: AU$20 per car on Tue. AU$9 per person on Wed – Thu. AU$10 per person from Fri – Sun. Closed Mon.
Opening Hours: Gates open at 6PM, movie starts at 7PM.
How to get there: From Whitfords Station, take bus 468 to 'Whitfords Av After Moolanda Bvd' bus stop and walk 5-min. Alternatively, drive 30-min from Perth Station
8) Kick some putt at Holey Moley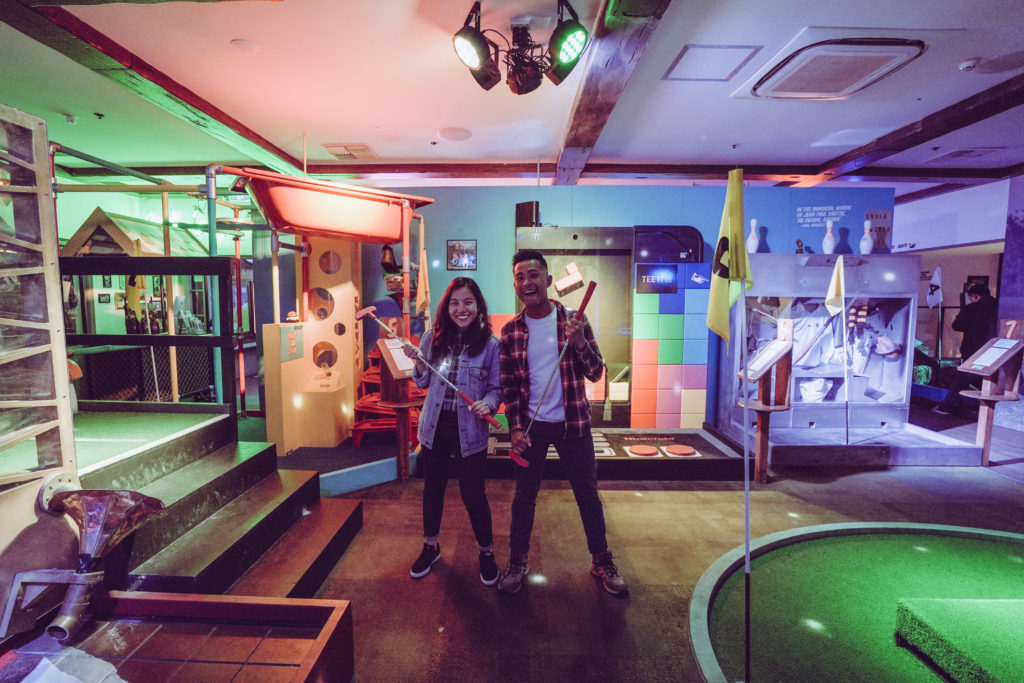 Yes, Singapore might have its own Holey Moley, but the experience at Holey Moley Northbridge was entirely different. The mini golf bar kept us entertained with unique pop culture-themed holes, including a kooky Aussie grandma's apartment and a pool table (which had us using the golf club like a pool cue)!
With three different courses of nine holes each, you can spend hours just golfing and drinking with friends. We loved the loaded hot dogs (~AU$15), crazy-coloured burgers (~AU$17) and huge 'sharing trophies' of cocktails (AU$50).
Also, don't forget to check out Holey Moley's daily promo before you order — available most days of the week!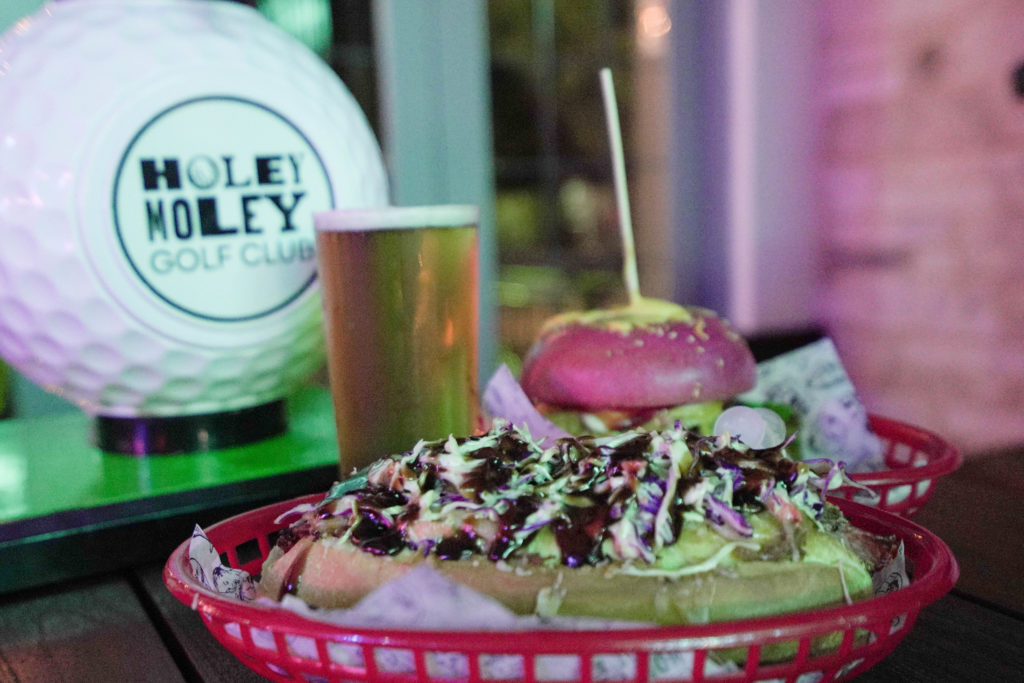 Opening Hours: 10AM – 10PM (Sun), 12PM – 12AM (Mon – Thu), 12PM – 1AM (Fri), 10AM – 1AM (Sat)
How to get there: 11-min walk from Perth Station

*Pro-tip: The door staff are strict on passport IDs, so bring yours along to enter!
Famous Food in Perth
9) Chippies with a view at Cicerello's Fish And Chips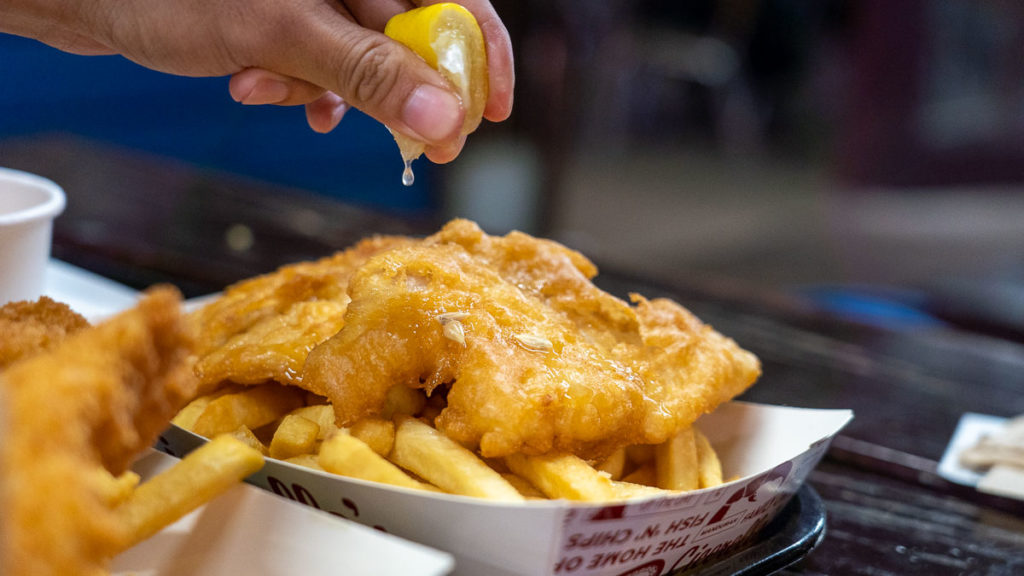 There's a ton of famous fish and chip shops along the Fremantle pier, but when the local kids kept pointing us to Cicerello's, we knew we had to try it.
The restaurant was founded at its Fremantle location in 1903, and are known as Western Australia's best chippy shop (they're probably right). Of course the traditional fish and chips (AU$15) are a must-try, and you can also pick from a range of fried and grilled seafood, including lobster, crabs, and even abalone.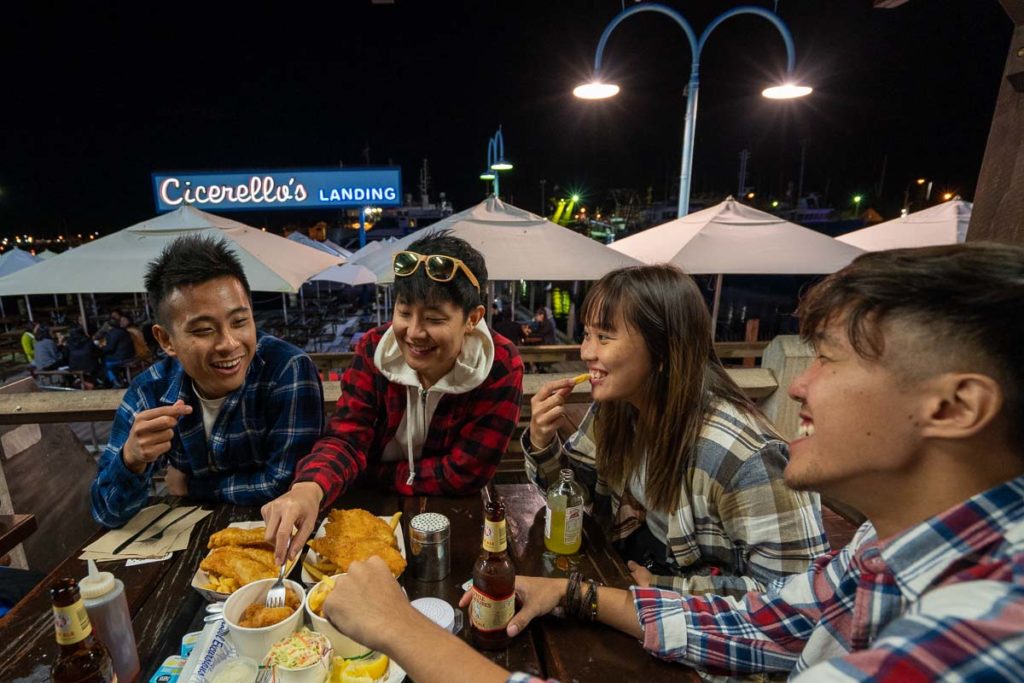 Opening Hours: 9AM – 8:30PM (Sun – Thu); 9AM – 9PM (Fri – Sat)
How to get there: 10-min walk from Fremantle Station
10) Creamy scoops at Chicho Gelato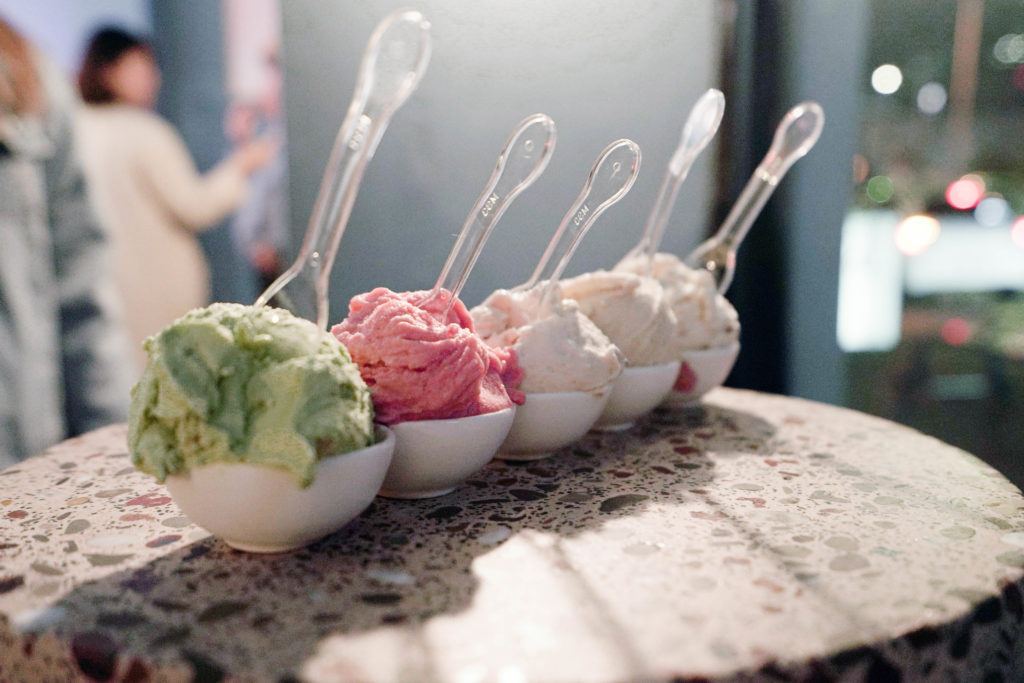 From its humble beginnings as a travelling cart in Perth's markets scene, Chicho Gelato has since become a full-fledged gelateria with a loyal, gelato-loving following.
The cosy boutique offers bold, creative flavours, with a menu that changes through the seasons. Our favourites were the cold brew coffee, malted milk cornflake cookie, and strawberry. If you can't decide what to get, try a tasting flight of five different flavours (AU$17) — it's AU$5 cheaper than buying them a la carte!
Cost: From AU$5.50 per scoop
Opening Hours: 12PM – 10PM (Sun – Wed), 12PM – 11PM (Thu – Sat)
How to get there: 5-min walk from Perth Station
11) Fresh fusion bites at The Fremantle Markets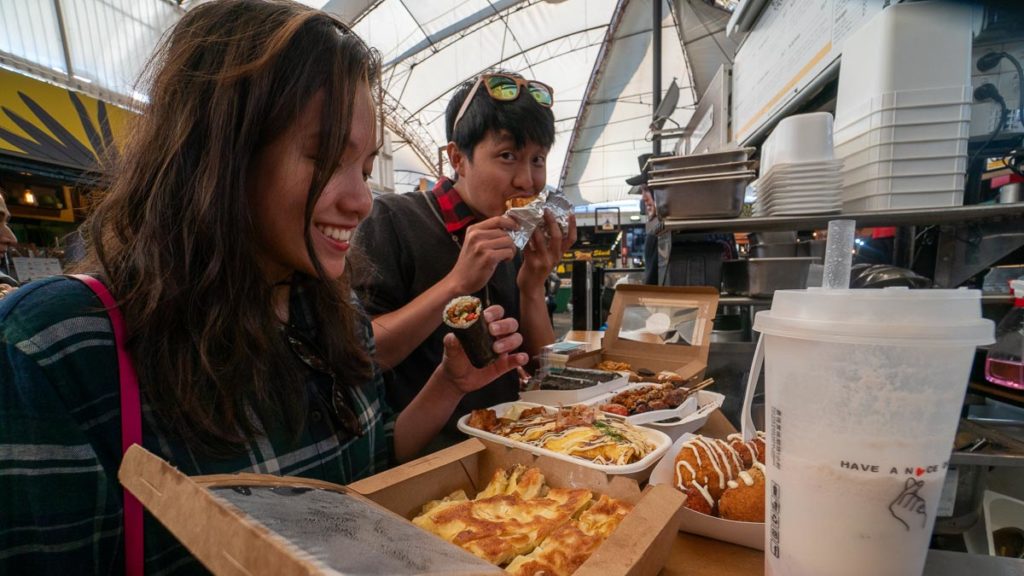 If you're in Perth on a weekend, it'd be a sin not to head to Fremantle Markets, packed with traditional faves and the best up-and-coming eateries from the region.
Start by exploring the bustling market hall, where you'll find yummy bites like Pasta A Round's pasta balls (six for AU$12), the world-famous Fremantle fudge (AU$5 each), and even taro milk boba (AU$6.20) from local favourite Chaffic. Our favourite was the Honeycake (from AU$6 per slice), though this was a tough fight — everything we tried was really good!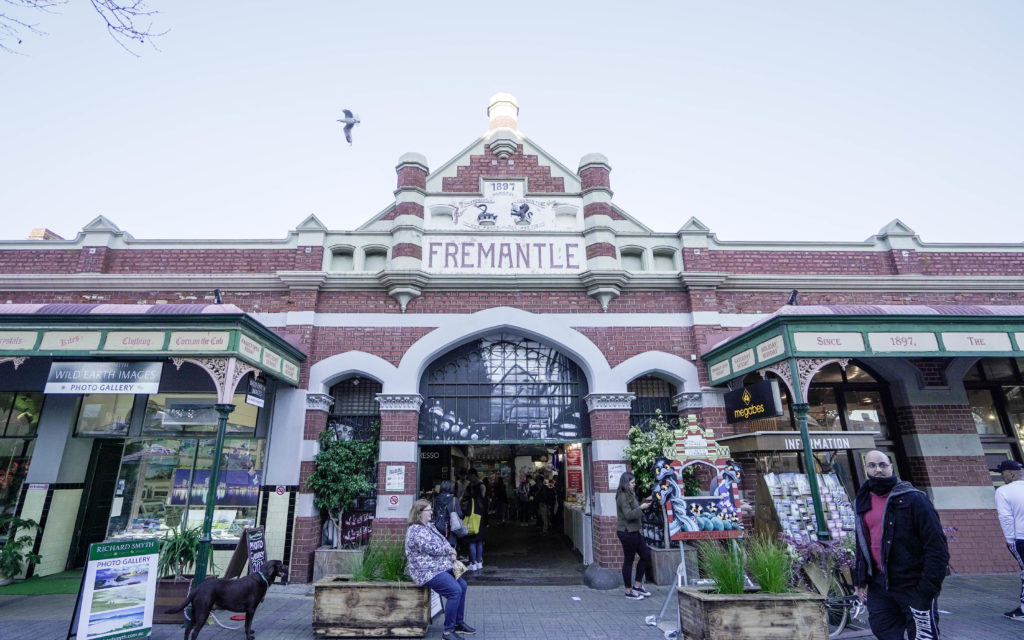 Freo Markets also has a shopping area filled with homegrown goods like bush teas and honeys from Roogenic, savoury nuts from Morish, as well as handmade crafts and clothing.
Opening Hours: 9AM – 8PM (Fri), 9AM – 6PM (Sat – Sun)
How to get there: 8-min walk from Fremantle Station
Scenic Must-Dos in Perth
12) Strike a pose by the Blue Boat House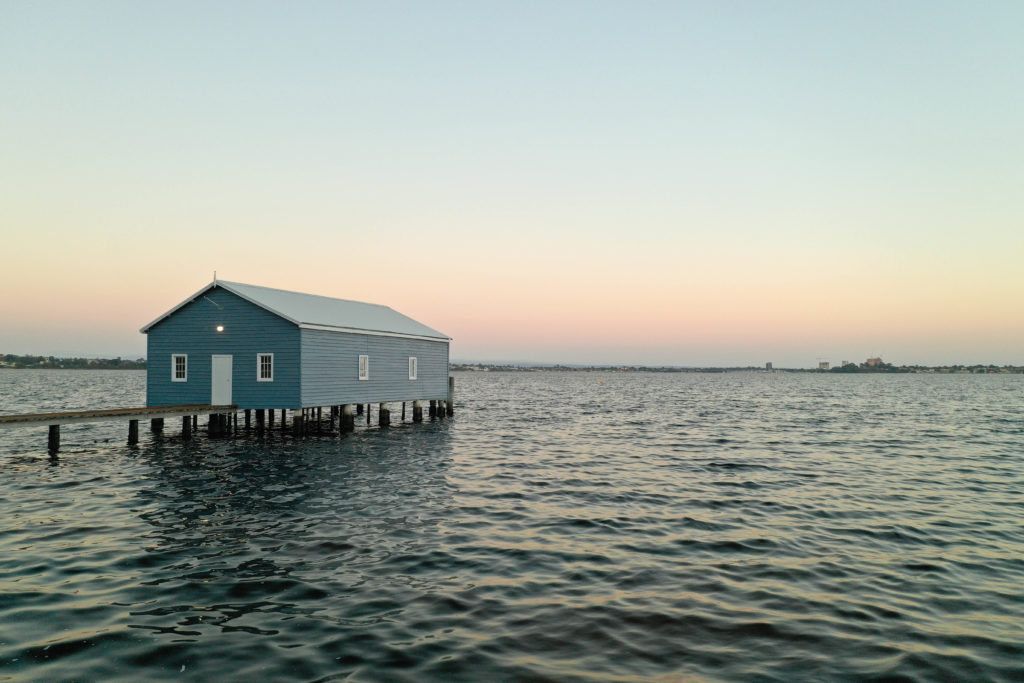 Okay, this activity isn't exactly surprising, but have you really been to Perth if you've not posed by this blue boat shed?
The extremely photogenic Crawley Edge Boatshed, or Blue Boat House, was built in the 1930s, and steadily gained popularity as a dramatic icon along the Swan River. The backdrop of the clear blue sky and calm waters also makes it an especially stunning spot to catch the sunrise and sunset!
Entrance Fee: Free
Opening Hours: 24 hours. Best visited at sunrise (around 7AM) and sunset (around 5:45PM). Arrive at least 30 min earlier as the queues can get long.
How to get there: Park on the gentle slope along King's Park Avenue, being careful not to block the apartment entrances. The Blue Boat House is across the road, along the river. Bring all valuables with you as there have been reports of theft in the area
13) Take a Quokka selfie on Rottnest Island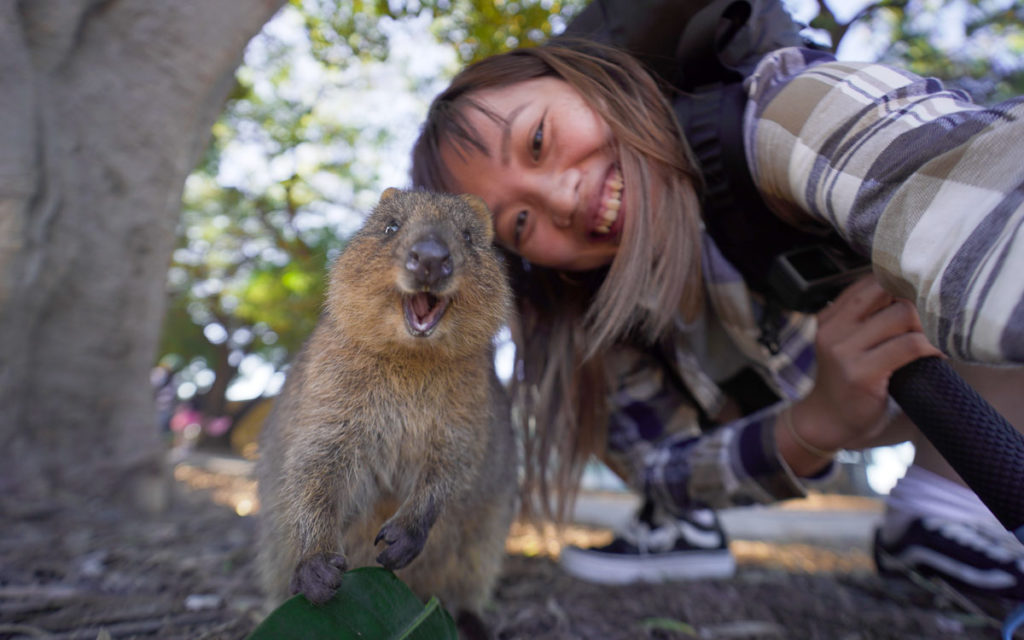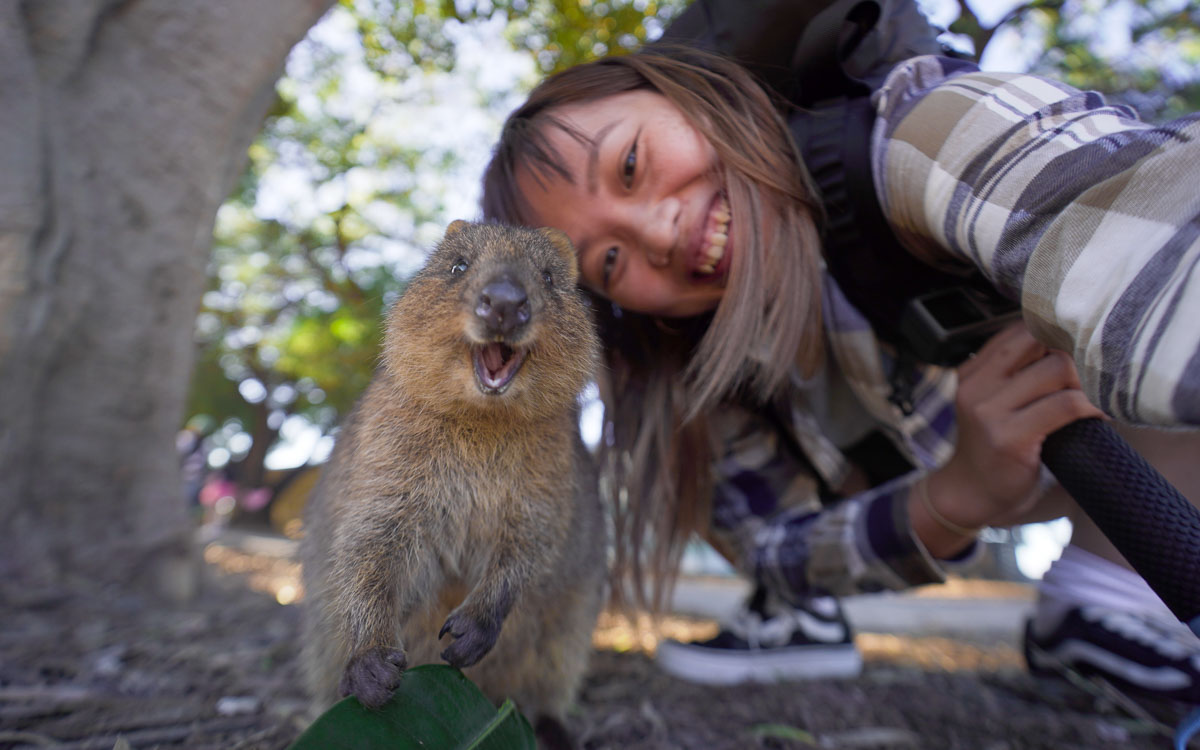 Few creatures are as adorable as these quokka cuties, and Rottnest Island is the only place in the world where you'll find them.
These friendly fur-balls roam freely through the island, where you'll find them feasting on leaves and scampering about. They're more than happy to pose beside you for a photo — just bribe them with a fresh leaf and flash your biggest smile!
Entrance Fee: AU$69.50 (Rottnest Express ferry)
Opening Hours: 24 hours. Ferry departs from Fremantle at 9:30AM, returns from Rottnest Island at 4:30PM.
How to get there: From Fremantle Station, walk 8 mins to the B Shed Terminal, and take the 30-min ferry to Rottnest Island
*Pro-tip: Using a selfie stick, angle your camera below the quokka's chin so it appears like they're smiling!
Read also: Rottnest Island Guide — Day Trip with Epic Skydiving, Pristine Beaches, and Selfies with Adorable Quokkas
14) Hike through Kings Park and Botanic Gardens
Kings Park and Botanic Gardens promises panoramic views of Perth city, Swan River, and lush nature.
Take one of the self-guided walks through Kings Park and explore beautifully-curated gardens, memorials, birdlife, and signboards with fun facts about Aboriginal culture. A lazy afternoon picnic works too.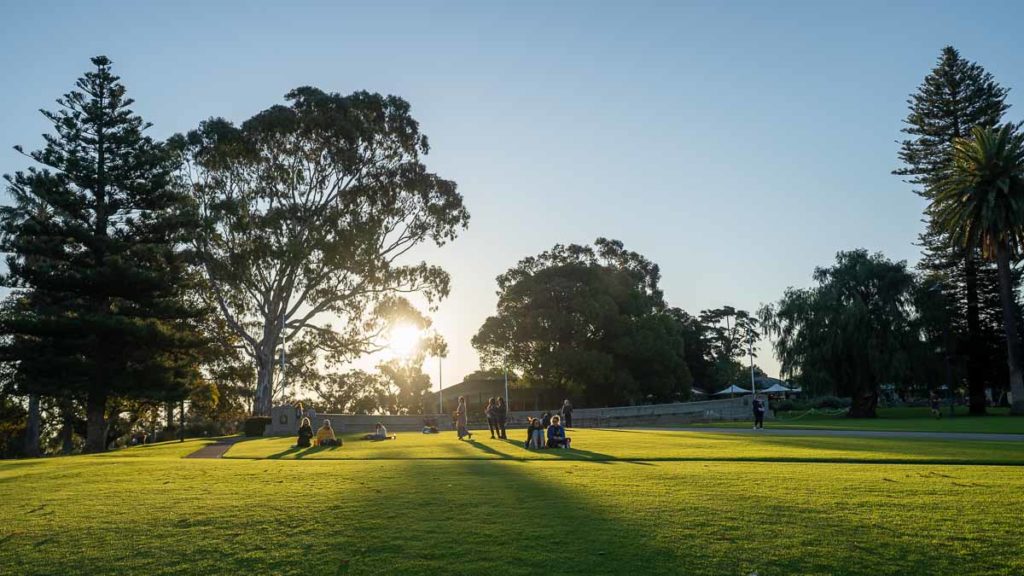 Entrance Fee: Free
Opening Hours: 24 hours
How to get there: Take the train to Perth Station. Then, walk 5 mins to the bus stop 'Qeii Medical Ctr', and take bus 950. Alight 8 stops later at 'Mounts Bay Rd Before Wingfield Av'. Kings Park and Botanic Garden is a 9-min walk away
Interesting Accommodation in Perth
15) Have a magical night at The Witch's Hat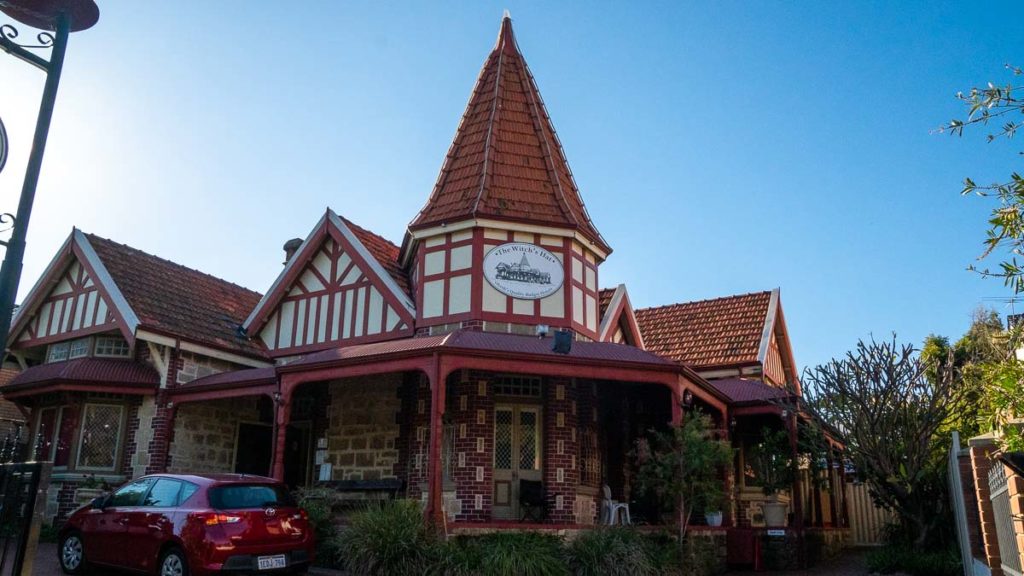 For a hostel, the cosy Witch's Hat sure doesn't feel like one — this restored federation-style house bursts with character both inside and out.
The staff make you feel at home right from the get-go, with a tour around the cosy establishment. The Witch's Hat also runs daily events from quiz nights, disco nights, and karaoke, with prizes like free tours and discounted attraction tickets!
We also loved how close we were to the lively Northbridge district, where you'll find hip bars including Holey Moley (#8).
Cost: From S$25 for a single bed (private rooms also available)
How to get there: From Perth station, walk 5 mins to 'Perth Busport Stands 9-12' and take bus 960 to the 'Fitzgerald St After Cowle St' bus stop. Then, walk 4 mins.
16) Get locked up in Fremantle Prison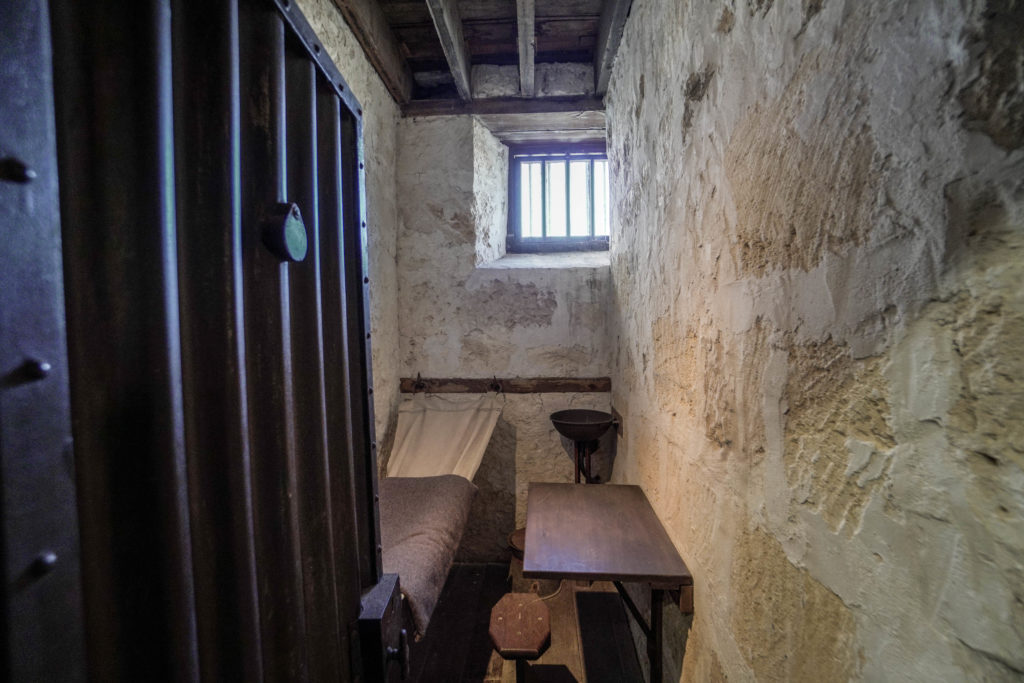 Here's for all the times your mom threatened you with the police for being naughty. Joke's on her — you're now staying in a prison, out of your own free will!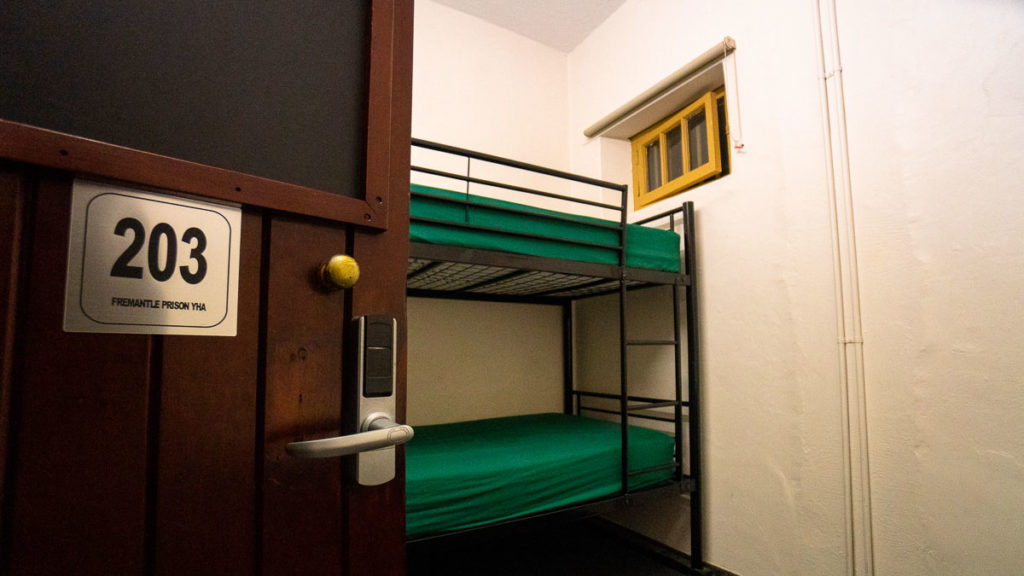 The refurbished prison cells aren't half as bad as they used to be, but they're still extremely basic, with only a bunk, desk, and dustbin. There's also a lingering sense of doom from the severe, bare-bones interior, but hey, it's a fun experience (we promise)!
The rest of the hostel is actually super cosy, with games, a fully-equipped kitchen, and outdoor BBQ pit. If you don't fancy the simple life, there are also cosy, fully-equipped rooms for a fraction of the price of Perth hotels.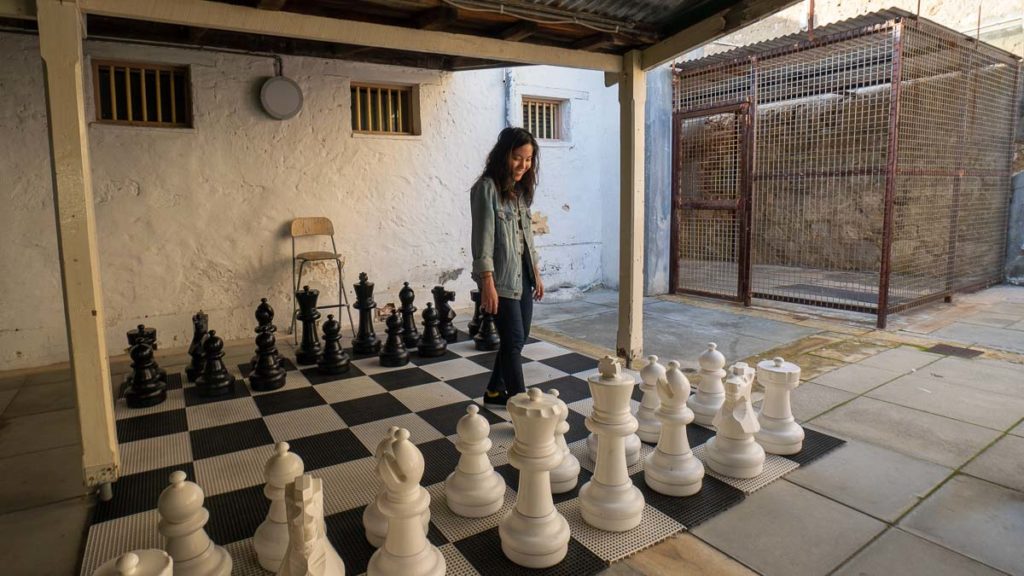 Cost: S$68 for a twin room prison cell
How to get there: 15-min walk from Fremantle Station
17) Strike a pose at Insta-worthy Hostel G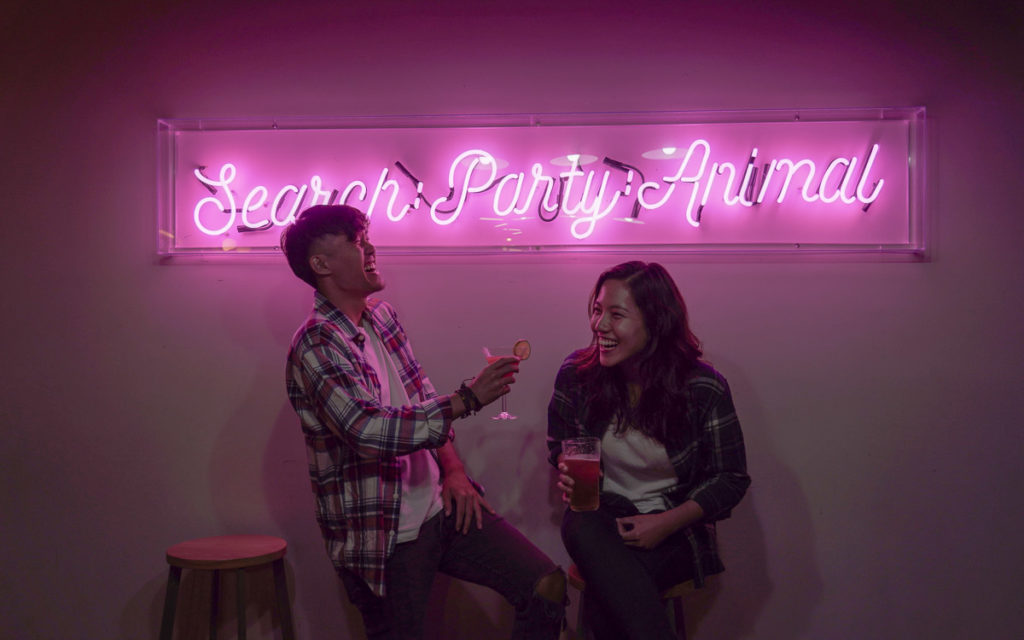 Housing the super-hip Lazy Lee Urban Eatery, Hostel G shares the same neon-lit sensibilities — with fun photo-spots, modern rooms, and even a comfy cinema.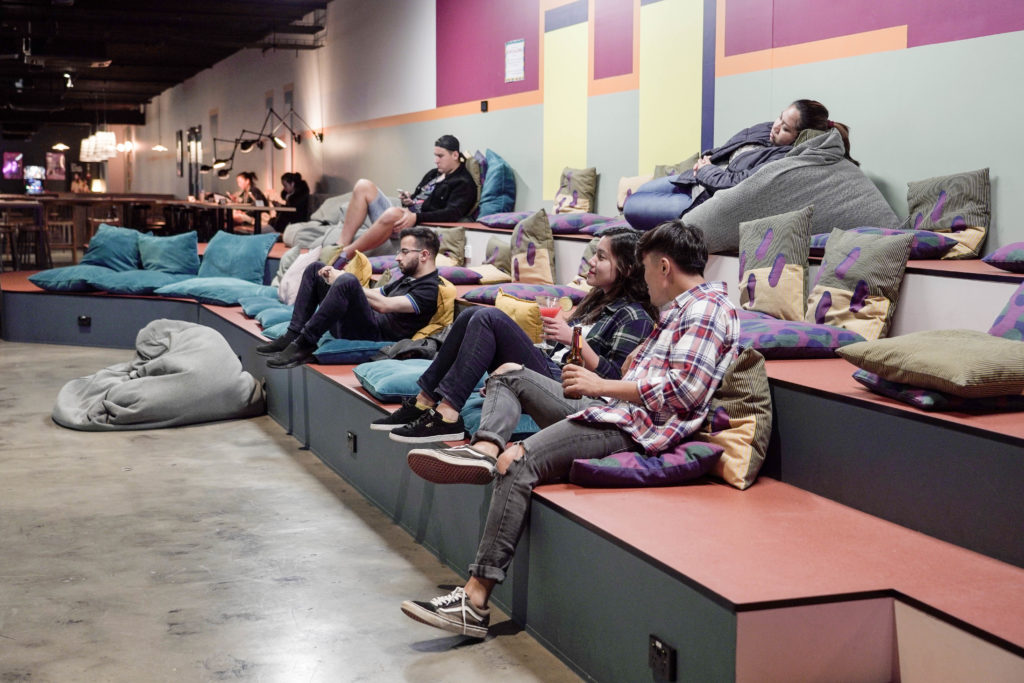 We loved how clean the rooms were, and the thoughtful design touches, like having a personal power socket and light beside every bed!
It's also walking distance from the city attractions like comedy clubs, bars, and the Perth shopping district.
Cost: From S$35 for a bed (private rooms also available)
How to get there: 8-min walk from Perth Station
Fly to Perth on Singapore Airlines From S$448!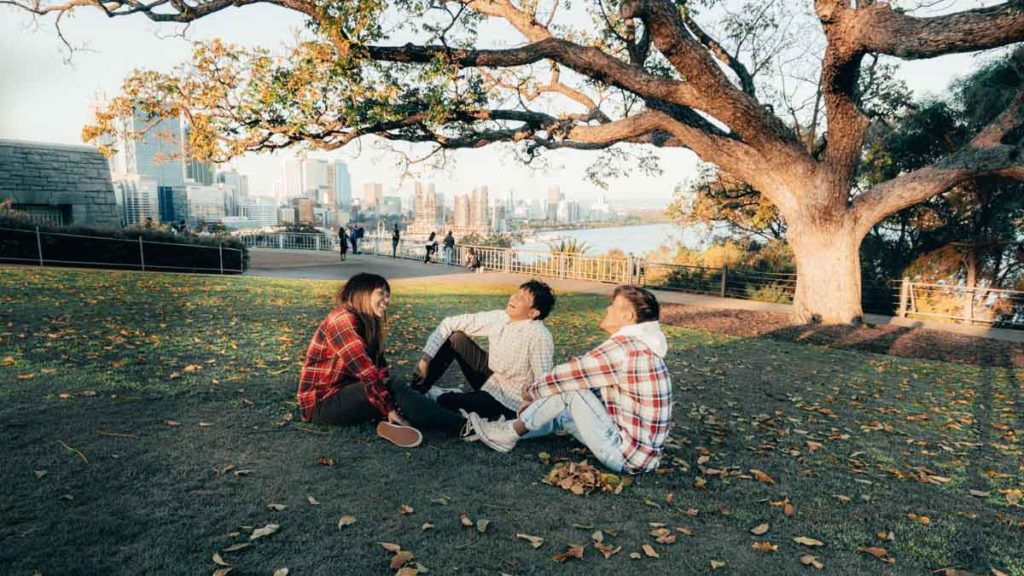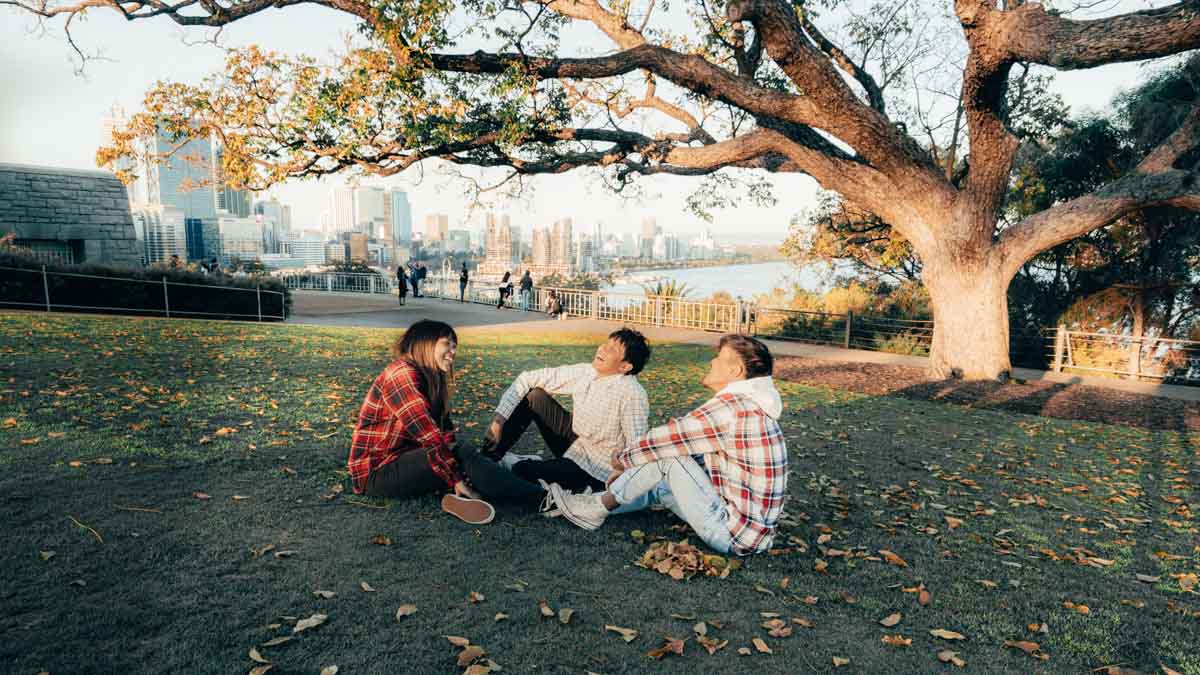 Begin your adventure with Singapore Airline and enjoy award-winning services from just S$448! Singapore Airlines flies four times daily to Perth. Book your trip before 30th November 2019!
We were pleasantly surprised by all the cool things we did in Perth, and I'm convinced that it's among the most underrated destinations to visit with friends. Being just a short flight away from Singapore (~ five hours), with a great exchange rate and tons to do — I'll definitely be back while I'm still young! 🙂
Read also: 11D Western Australia Itinerary — Coastal Road Trip From Perth To Ningaloo
---
This post was brought to you by Tourism WA.
Like what you see? Follow us on Facebook, Instagram, and YouTube for more travel updates!