Is the north of Singapore really worth travelling to? 🤔
Those who don't frequent the north of Singapore may associate Yishun with crimes and Sembawang with… well, the hot spring park. But is that really all to part of Singapore?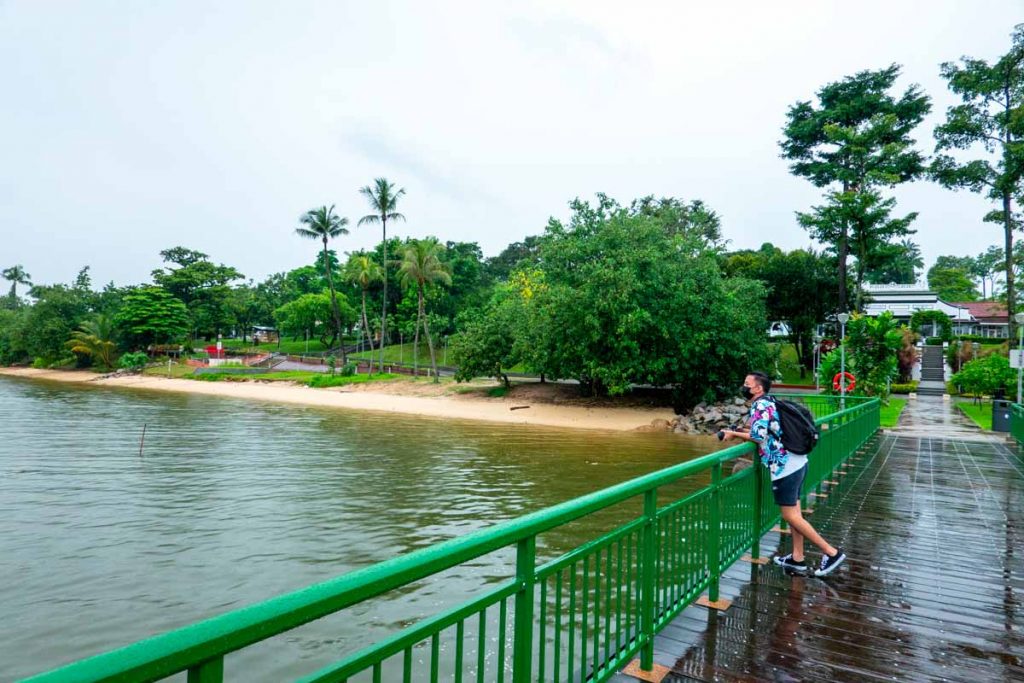 Due of the lack of well-known landmarks in the Yishun-Sembawang neighbourhood, it's unlikely you've explored this side of Singapore unless you live in the north. The area however is actually scattered with hidden gems. From visiting an old jetty to soaking in a hot spring — these are just some of the unique experiences you can enjoy with a trip up north.
That said, the lack of accessibility also means there aren't huge crowds that gather here. So if you're looking for a quiet day out, here are interesting things you can do in the Yishun-Sembawang neighbourhood:
Things to do in Yishun
1) Visit Jenal Jetty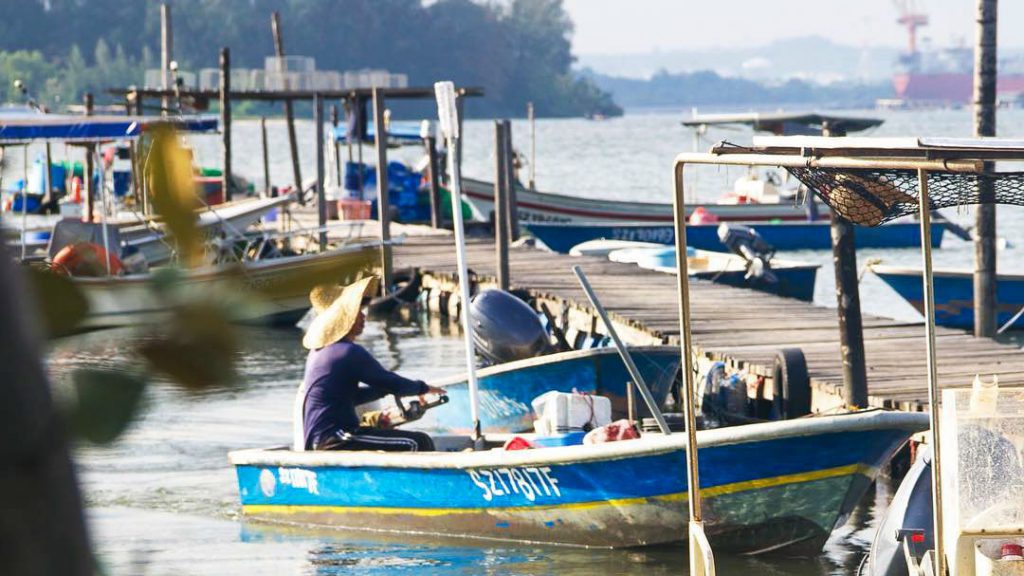 Photo credit: @travellingwithelaine
At the edge of Yishun Dam, away from civilisation, lies Singapore's last fishing village — Jenal Jetty. Filled with rustic charm, the jetty offers visitors a glimpse into the past.
Watch as fishermen set out to sea on their small boats. Or witness them returning from a fishing trip, along with their catch of the day.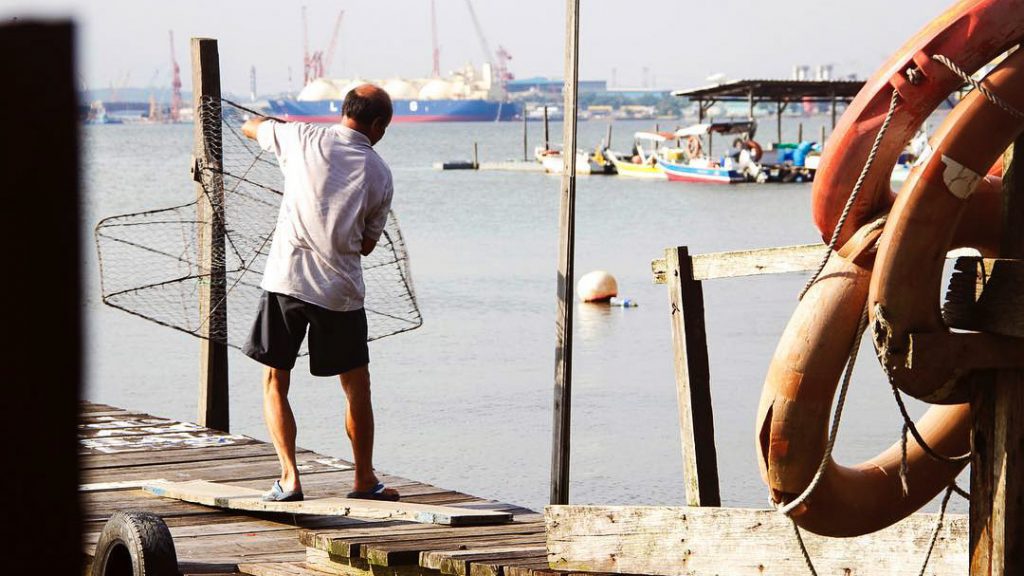 Photo credit: @travellingwithelaine
Although there are a couple of shelters and kelongs, these fishermen do not live in the village. Instead, they're only there to fish and hang out with friends.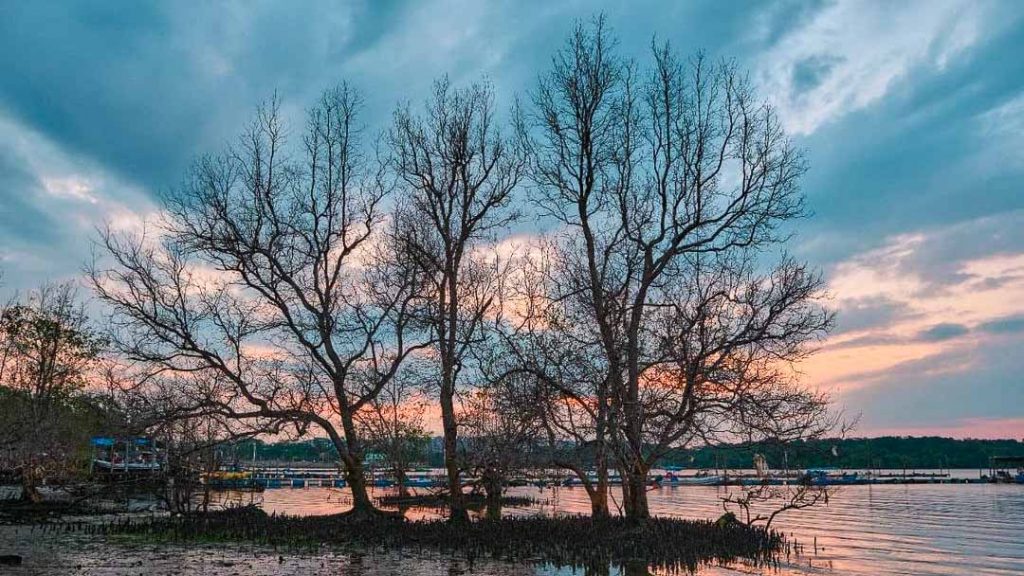 Jenal Jetty is also a great spot to watch the sunset! Photo credit: @apedestrian_insta
Unfortunately, the jetty is inaccessible to the public. But if you want to learn more about the place and its people, you can join a guided tour. Alternatively, you can head over to Yishun Dam to get a view of the jetty from afar.
How to get there: From Khatib MRT, take bus 117 and alight at Aft Yishun Ave 8 bus stop (10 stops) — 8min walk to Yishun Dam
2) Kayak at Khatib Bongsu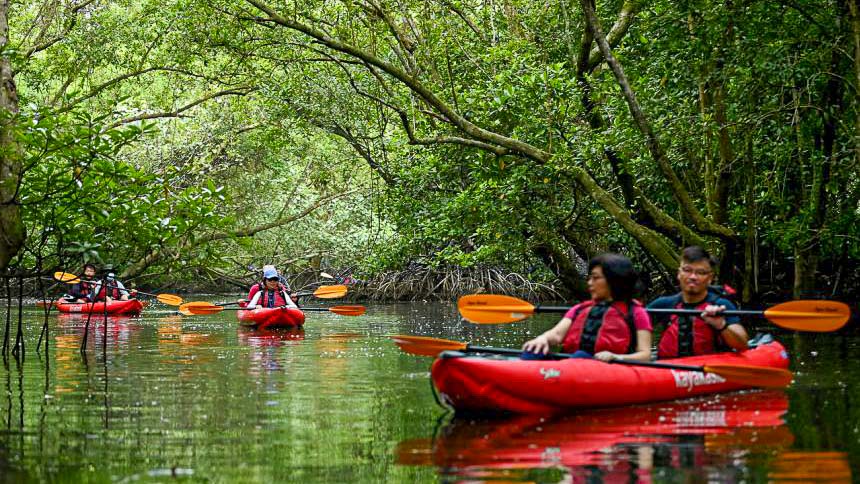 Photo credit: The Straits Times
Sungei Khatib Bongsu is home to a rich mangrove forest. And the only way to explore this hidden gem is by kayaking.
For a fun activity this weekend, you can consider booking a guided tour with Kayakasia. Don't worry if you're a first-timer because the tour is beginner-friendly!
The five-hour tour on an inflatable kayak brings you through a dense forest. After the mangrove expedition, you'll stop by a sandy beach before making your way back. Take a break while enjoying the complimentary food provided by Kayakasia.
How to get there: From Yishun MRT, walk for 2min to Blk 154 bus stop. Take bus 811 and alight at Opp Blk 288 bus stop (3 stops) — 20min walk to Khatib Bongsu
Note: The starting point of your tour may differ, do check with Kayakasia before making your way over.
3) A Day-Trip to ORTO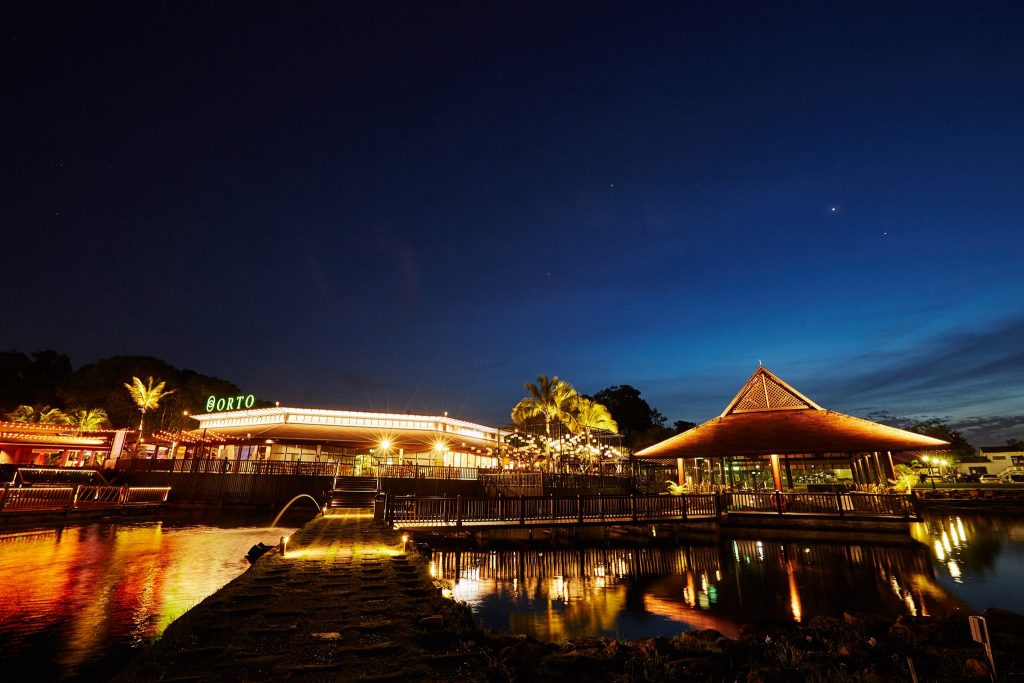 Photo credit: ORTO
Located away from the city, ORTO is an ideal spot for a relaxing day out with your friends and family. This multi-recreational park, the size of seven football fields, boasts a ton of activities to do.
For instance, there is a karting arena, trampoline park, and futsal court to name a few.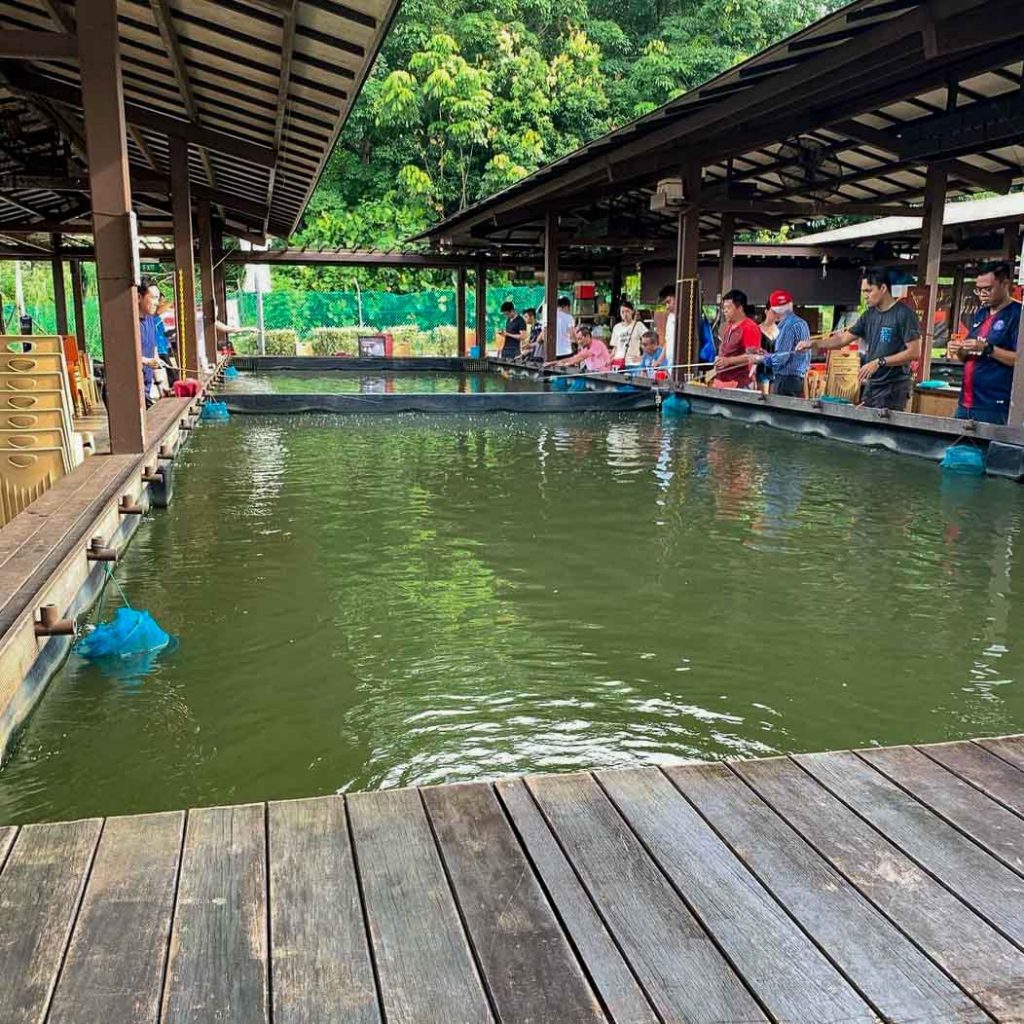 Photo credit: @morphisis80
A highlight of the park is its massive prawning facility — the biggest in Singapore. Have a go at catching your own seafood and reward yourself with some delicious grilled prawns after.
But the best part about ORTO… it's open 24 hours a day — perfect for insomniacs!
How to get there: 5min walk from Khatib MRT, exit B
Note: Maximum Drift Karting Arena is temporarily closed until further notice.
4) Pop by Nelly's Retro Snacks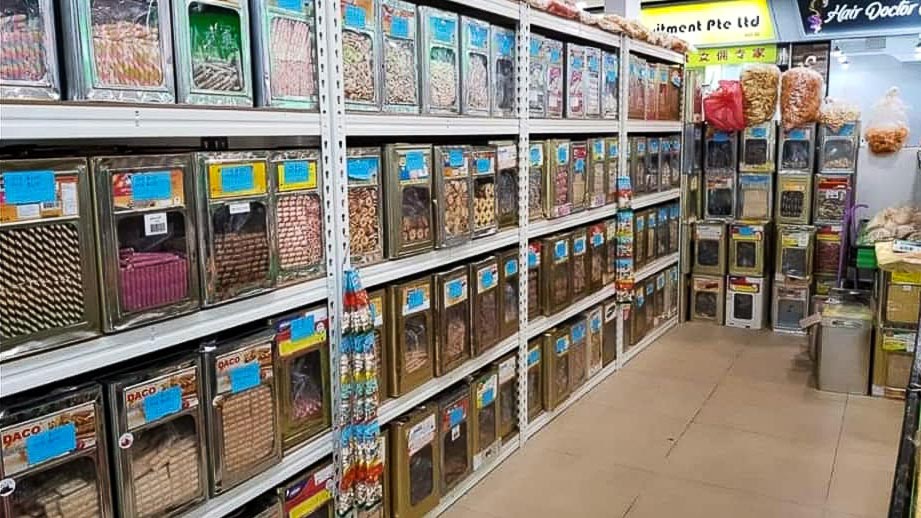 Doesn't this bring back so many memories? Photo Credit: Nelly's Retro Snacks Singapore
Take a trip down memory lane at Nelly's Retro Snacks. With rows of old-school snacks packed in metal tins, this retro shop brings on pure nostalgia. From the savoury wheel crackers to the sweet iced-gem biscuits — get ready to make some tough decisions as you'll be spoiled for choice!
Opening hours: 9AM – 10:45PM
How to get there: 11min walk from Yishun MRT, exit B
Things to do in Sembawang
5) Embark on a heritage trail at Sembawang Park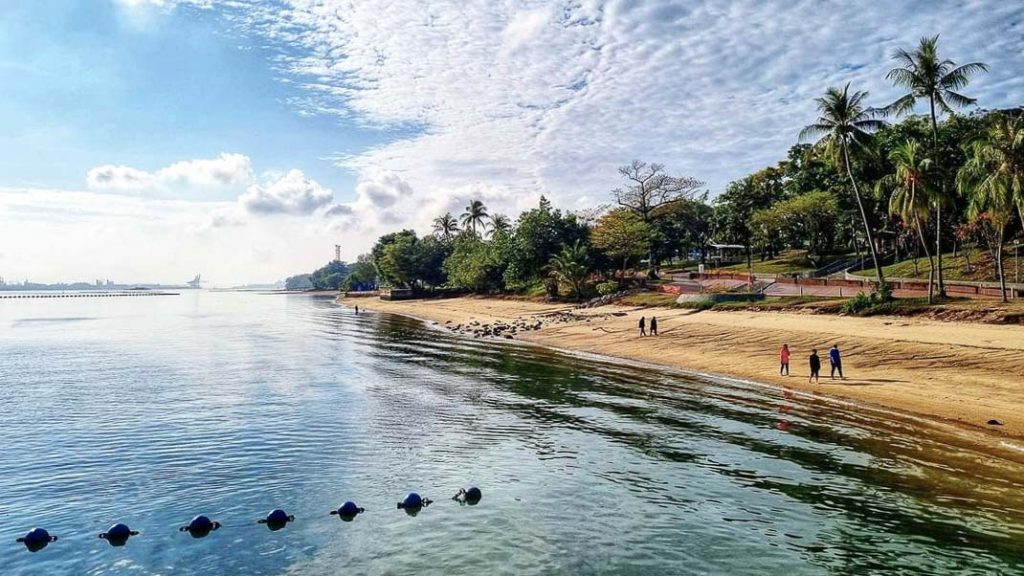 Photocredit: @e._.laine via Instagram
Many people don't know this, but Sembawang used to be a British naval base in the 1930s. You can learn more about Singapore's rich naval history at Sembawang Park.
While you're there, you might spot a short stretch of sandy beach at the far end of the park. This tranquil beach offers a panoramic view of the Johor Straits. It also marks the starting point of the Sembawang Heritage Trail.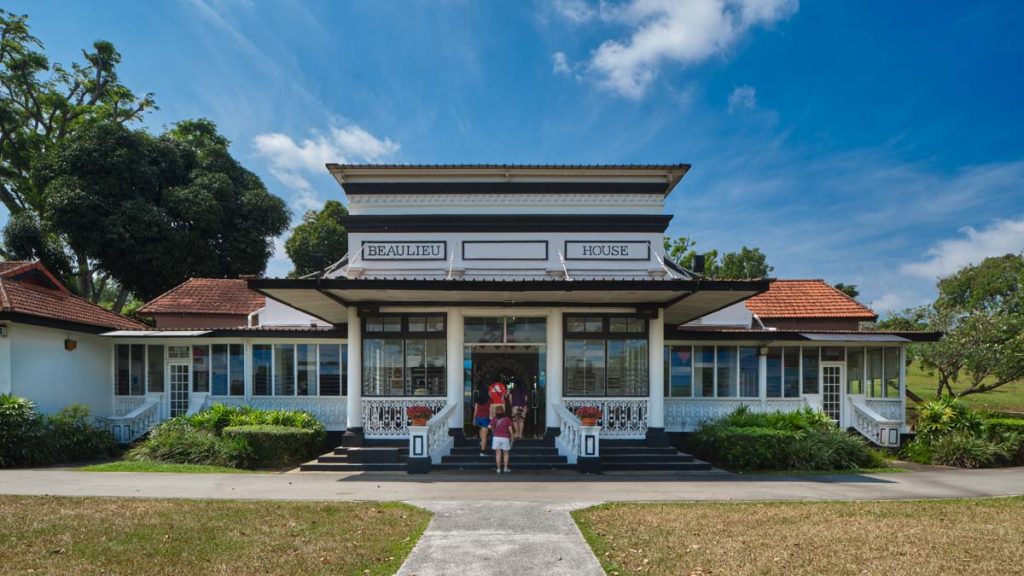 Photo credit: National Heritage Board of Singapore
Specially curated by the National Heritage Board (NHB), the trail features 31 sites — of which, nine are heritage sites. You can choose from three different routes which will take you on a journey to explore remnants of the past.
Opening hours: 7AM – 7PM (Lights go off past 7PM)
How to get there: From Sembawang MRT, take bus 882 and alight at Sembawang Park bus stop(10 stops).
Read also: Sembawang Heritage Trail Guide — Remnants of a Forgotten Naval Base
6) Take a dip at Sembawang Hot Spring Park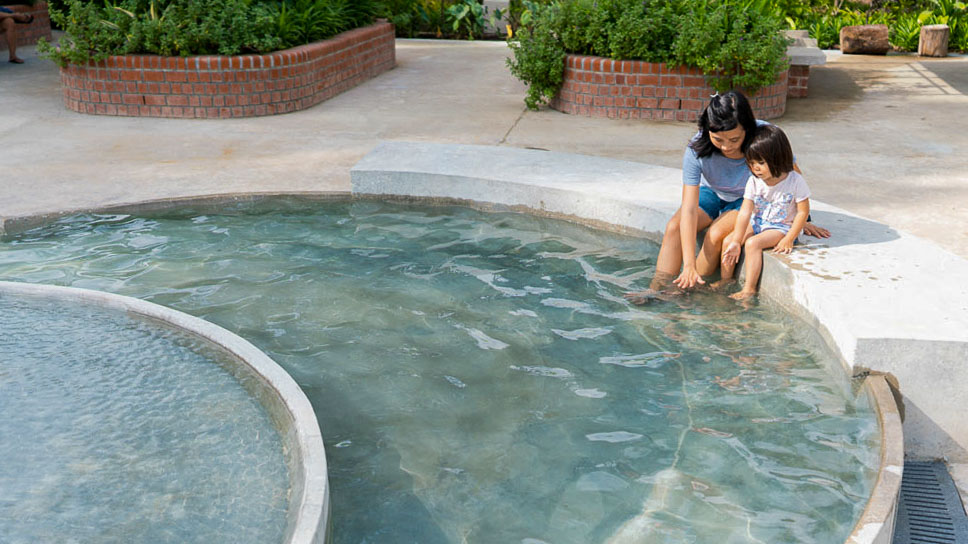 Photo credit: NParks
Opened in 2020, Sembawang Hot Spring Park is the only natural hot spring you'll find on mainland Singapore. Prior to the newly renovated park, the spring only consisted of standpipes to channel spring water.
Now, the hot spring features a cascading four-tiered pool — designed such that the water gradually cools as it flows down. You can expect a relaxing foot soak as the spring water reaches the perfect temperature at the final pool.
*Pro-tip: Enjoy a foot bath under the shade by bringing your own buckets to collect hot spring water from the water collection point.
Opening hours: 7AM – 7PM. Note: The hot spring is closed until further notice
How to get there: From Yishun MRT, take bus 965 and alight at Blk 118 bus stop (4 stops) — 7min walk to the park
7) Explore underground bunkers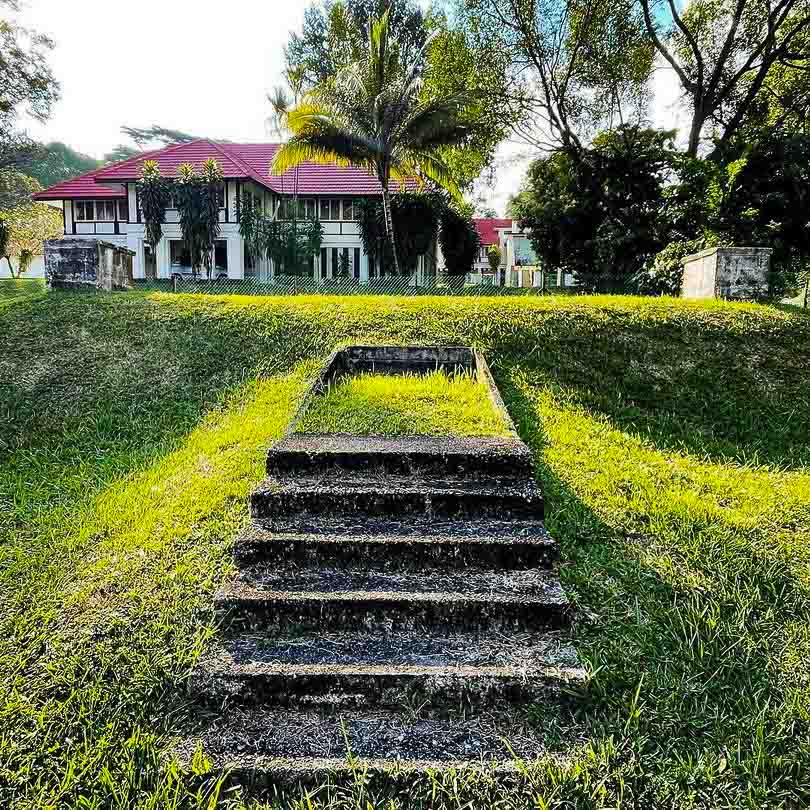 Photo credit: @laybit
The area outside Sembawang Park is dotted with underground bunkers and air-raid shelters used during WWII. History buffs can embark on an adventure to discover some of these structures, such as the Malta Crescent and Durban Road bunker.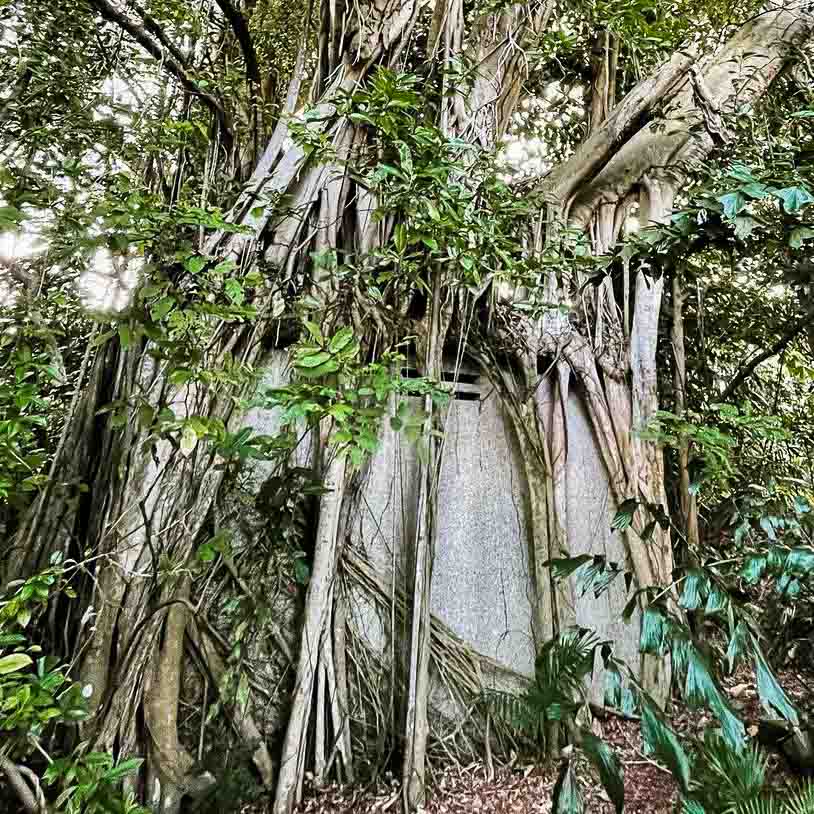 Look at this bunker engulfed by the roots of a tree! Photo credit: @laybit
Judging by the state of some structures, you can tell that they've been abandoned for decades and are no longer accessible.
How to get there: From Canberra MRT, take bus 169 and alight at Aft Durban Rd bus stop (4 stops) — 14min walk to the bunkers
8) Watersports at SAF Yacht Club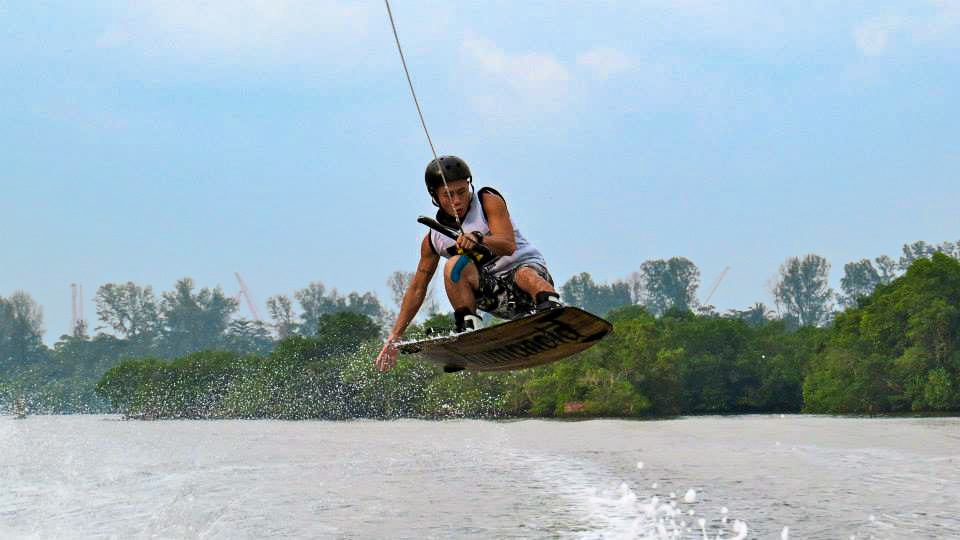 Photo credit: Wake Pirates
Located at the northern edge of Singapore, the SAF Yacht Club (SAFYC) is the place to be if you're looking for thrills in the sea. There are a few operators nestled within the club that you can choose from. For instance, the Wake Pirates and Fyve O, who specialise in wakeboarding and Wakeboarding.
Opening hours: 7AM – 7PM
How to get there: From Sembawang MRT station, walk 4min to Bef Sembawang Stn bus stop. Take bus 856 and alight at Opp Sembawang Shipyard G 8 bus stop (5 stops) — 15min walk to the club
Read also: 9 New Sports to Pick Up in Singapore — Inspired by The Tokyo 2020 Olympics
9) Grab a drink at Nelson Bar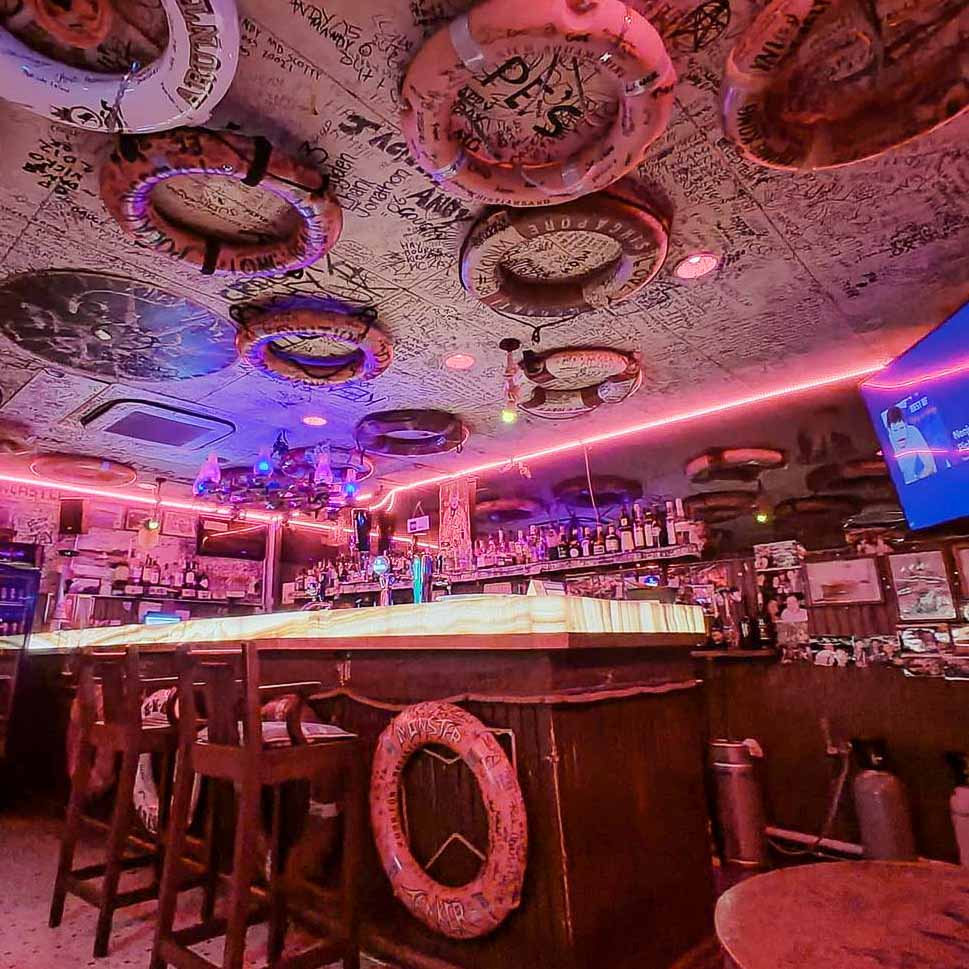 Photo credit: @howpui
When you're done with water sports at the SAF Yatch Club, head over to Nelson Bar, a cosy spot found along the Sembawang Strip.
As you walk into the bar, you'll notice many lifebuoys hanging from the ceiling. The walls are also covered with old photos of sailors and military ships. What's interesting is that these decor pieces were actually left behind by sailors who docked at the former Sembawang Naval Base.
Opening hours: 5PM – 1AM, closed on Sun
How to get there: From Canberra MRT, take bus 169 and alight at Aft Durban Rd bus stop (4 stops) — 4min walk to the bar
Exploring Neighbourhoods in Singapore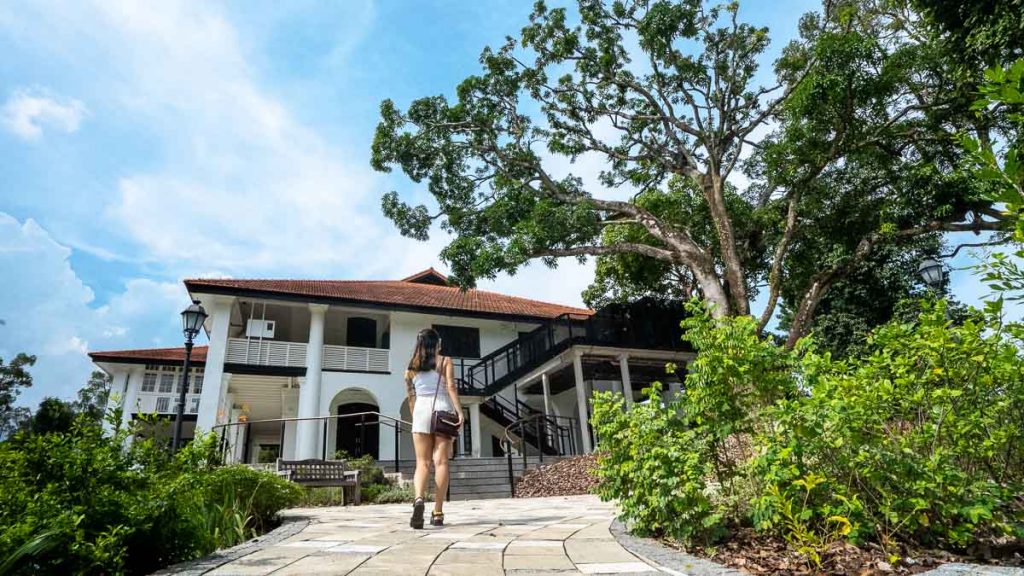 From a 24-hour recreational park to WWII bunkers — there are plenty of cool places in the north of Singapore just waiting to be discovered.
It might be out of the way but why not switch up your weekends with these underrated enclaves?
Featured image credit: @e._.laine via Instagram
Which underrated neighbourhood in Singapore should we check out next? Let us know in the comments below!
---
Like what you see? Follow us on Facebook, Instagram, YouTube, and Telegram for more travel inspiration!